Tomorrowland Terrace Restaurant in Tomorrowland, Magic Kingdom, Walt Disney World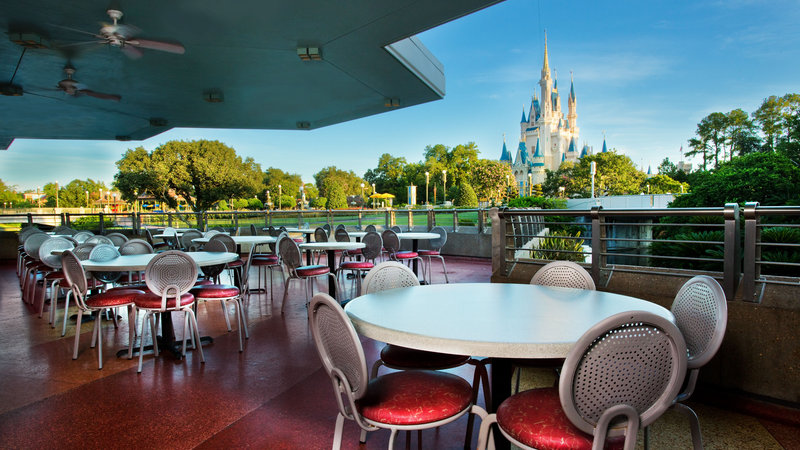 Details, tips, and information for Tomorrowland Terrace Restaurant
Today's Hours
[jsoncontentimporter url=https://wdwntnowapi.azurewebsites.net/api/v2/mobile/restaurant/90002668.json]{TodaysHours}[/jsoncontentimporter]
There's food in your future: Angus burgers, salads, sandwiches, pasta and more. Featured salads are beef with bleu cheese and citrus shrimp. Lobster rolls with house-made chips, pasta primavera and pasta Alfredo are among the other options. Kids can enjoy chicken nuggets or macaroni and cheese. Finish off your meal with carrot cake or yogurt.
Tom says…
The service is quick and the food is actually fantastic for what I would call a run-of-the-mill counter service. I would much prefer to eat here than fight the crowds at Cosmic Ray's Starlight Cafe, plus the options here are just much better. It may not be Be Our Guest, but Tomorrowland Terrace is a fine choice for a quick bite.
Rating:
6 out of 7 (yeah, 7)

Cuisine:
American

Details:
Disney Dining Plan Accepted
WDWNT Reviews
Coming soon!
Menu for Tomorrowland Terrace Restaurant
[mks_tabs nav='horizontal']
[/mks_tabs]