The 25th annual Epcot International Flower & Garden Festival kicked off today! We enjoyed a long day around the lagoon trying the plethora of food and beverage options available. That means we're going to have full reviews of every 'Outdoor Kitchen' at the festival, guiding you where the best items are and which ones to avoid.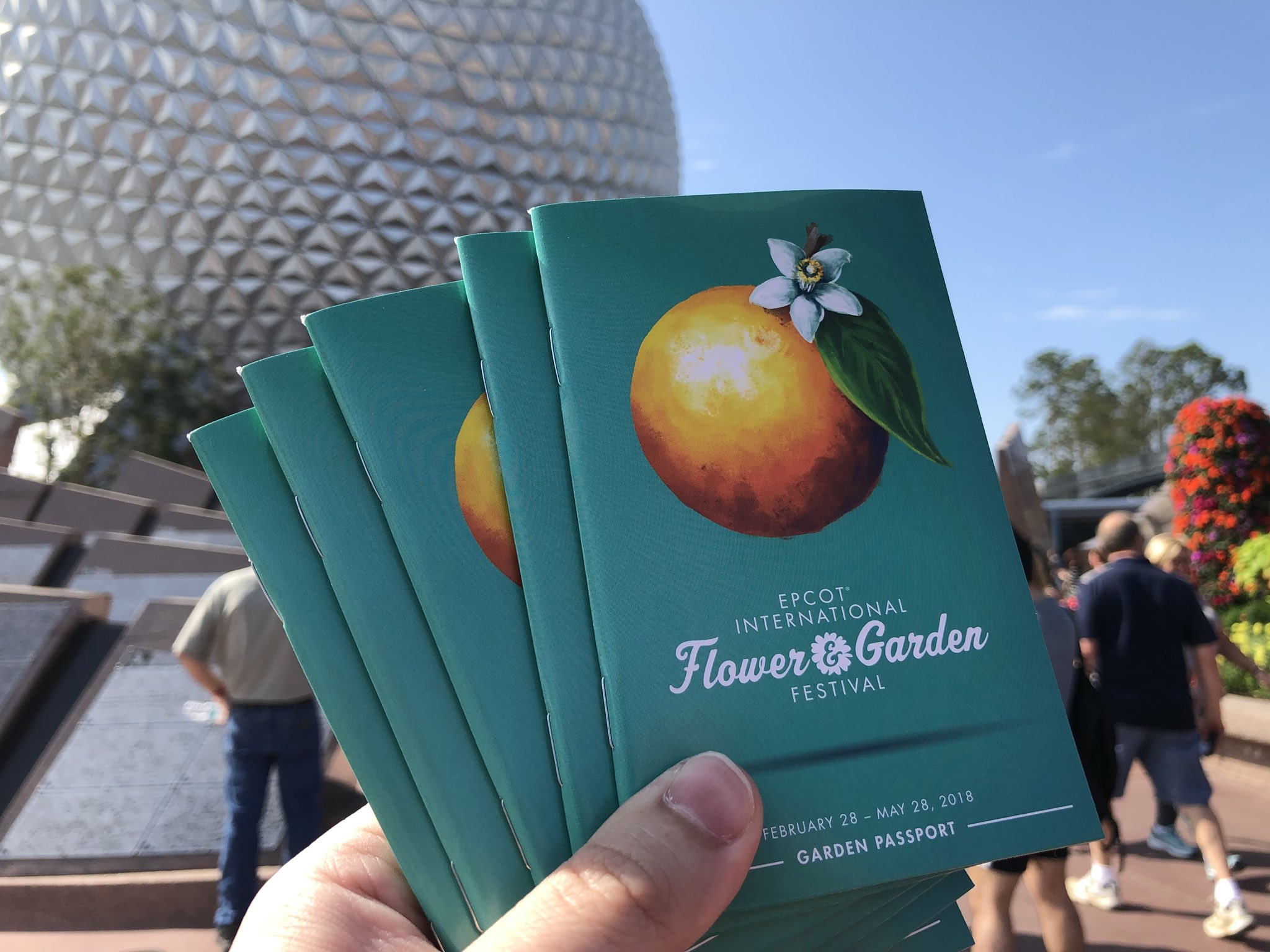 While we write those reviews we wanted to give a taste of what's to come and talk about out TOP 7 NEW items at the festival.
7. Hanami – Teriyaki Salmon ($6.75)
While Festival of the Arts had roughly 300 salmon dishes available, there's a solo flyer at Flower & Garden. Expect a straightforward piece of salmon with a tangy soy glaze presented on top of a scoop of perfectly cooked rice. Though it's a basic offering, it was a really solid dish.
6. Primavera Kitchen – Bellini ($10.00)
While everything else at the Italy outdoor kitchen was rather unfortunate, the Bellini stood out as something we all said we would come back for. Unlike past incarnations where the Bellini was made to order, this version was premixed. It was a solid balance of ingredients which was missing in previous years. Light, refreshing, and a perfect twist on a mimosa.
5. Fleur De Lys – Macaron au Chocolat en Sucette – ($4.95)
This macaron arrives cold and attached to a stick, allowing you some nice photo opportunities. Get ready for chocolate overload because there's an abundance inside and out. A very refreshing and tasty item to enjoy while Florida heats-up once again.
4. The Smokehouse – Beef Brisket Burnt Ends and Smoked Pork Belly Slider ($7.25)
We spoke at length with one of the chefs working The Smokehouse, who enlightened us to the time and love put into creating this year's new offering. What you get is a petite burger bun with pork belly, beef brisket, and melted cheese in the middle. On top is a pickle chip and sausage, both made (proudly) in-house. The quality really shows here across the entire dish, don't miss it!
3. The Honey Bee-stro – Local Wildflower Honey- ($4.75)

Light, airy, and just the right amount of sweet. The other items at the Honey Bee-stro don't hold a candle to this unique creation. We recommend picking one up and learning about how cool bees are along the pathway up to the booth.
2. Jardin De Fiestas – Chilaquiles ($5.95)
While not photogenic, this item was a crowd favorite. It's cheesy, there's a good portion of meat, and everything included works together in perfect harmony. It's a solid dish and a large portion for the price. Absolutely don't miss this!
1. Bauernmarket – Toasted Pretzel Bread ($5.00)
I don't even know the proper words to describe how unexpectedly amazing this dish was. The pretzel bread was filled with a gooey cheese and black forest ham that oozed out when we cut into it. All of the flavors mix wonderfully together making one of the best items we've ever had at Flower & Garden since they started Outdoor Kitchens a few years ago.
Expect FULL booth reviews in the coming days, but if you make it to Epcot before then make sure to check out these awesome new items!