Work has begun on The Tropical Hideaway, a new restaurant themed to Walt Disney's Enchanted Tiki Room and the Jungle Cruise. The eatery will be sandwiched between the two attractions, taking the location formerly occupied by Aladdin's Oasis.
In truth, not much is known about the venue beyond this information and the previously-seen concept art. The construction wall, while not offering any new information, did showcase fun art from the attractions in Adventureland. It was worth a look just for the history.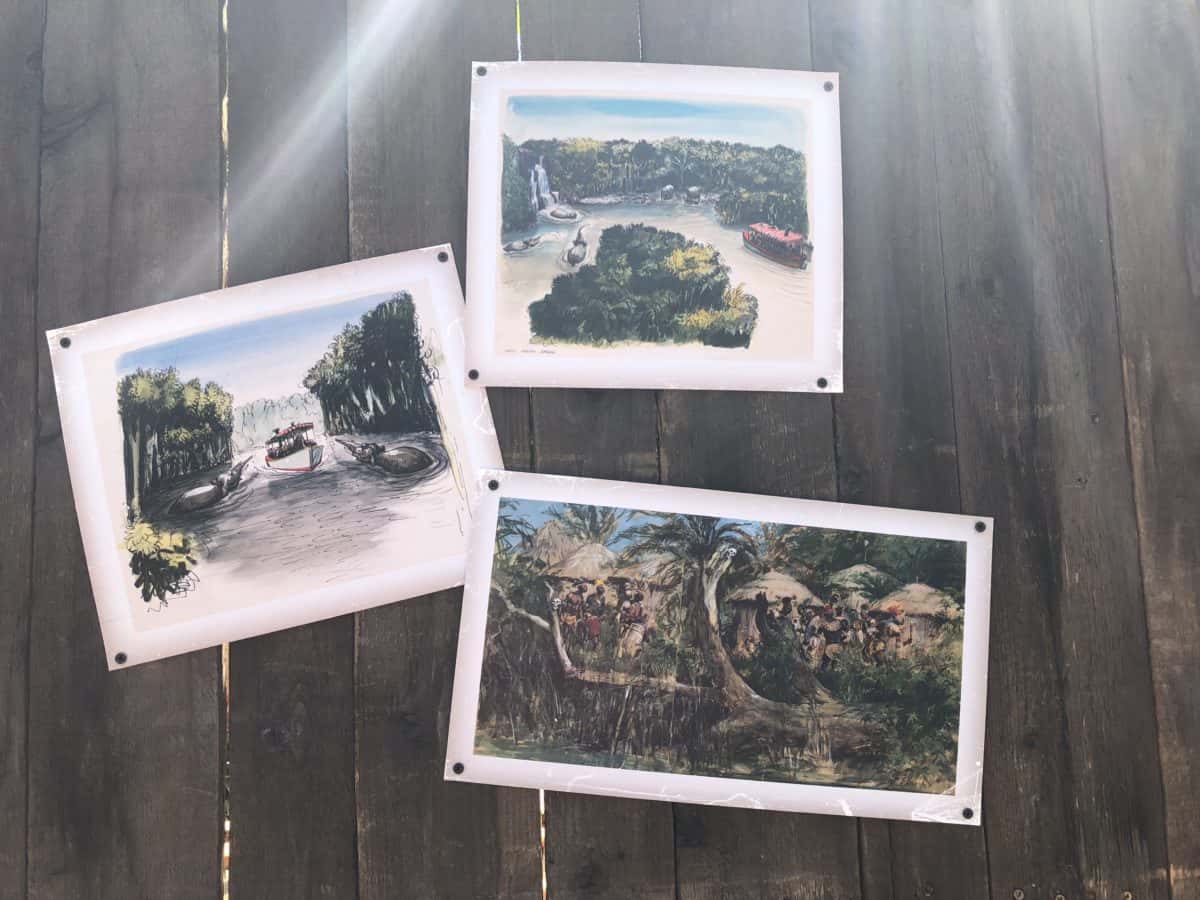 There are also a few Tiki masks hanging from the wall. I think this guy is happy to see me.
The construction wall runs from near the beginning of the extended Dole Whip line to around the exit of the Jungle Cruise. No opening date has been announced for The Tropical Hideaway.