Bright suns from Disney's Hollywood Studios! As always, we're here nice and early to make our way to Batuu. But we aren't the only ones.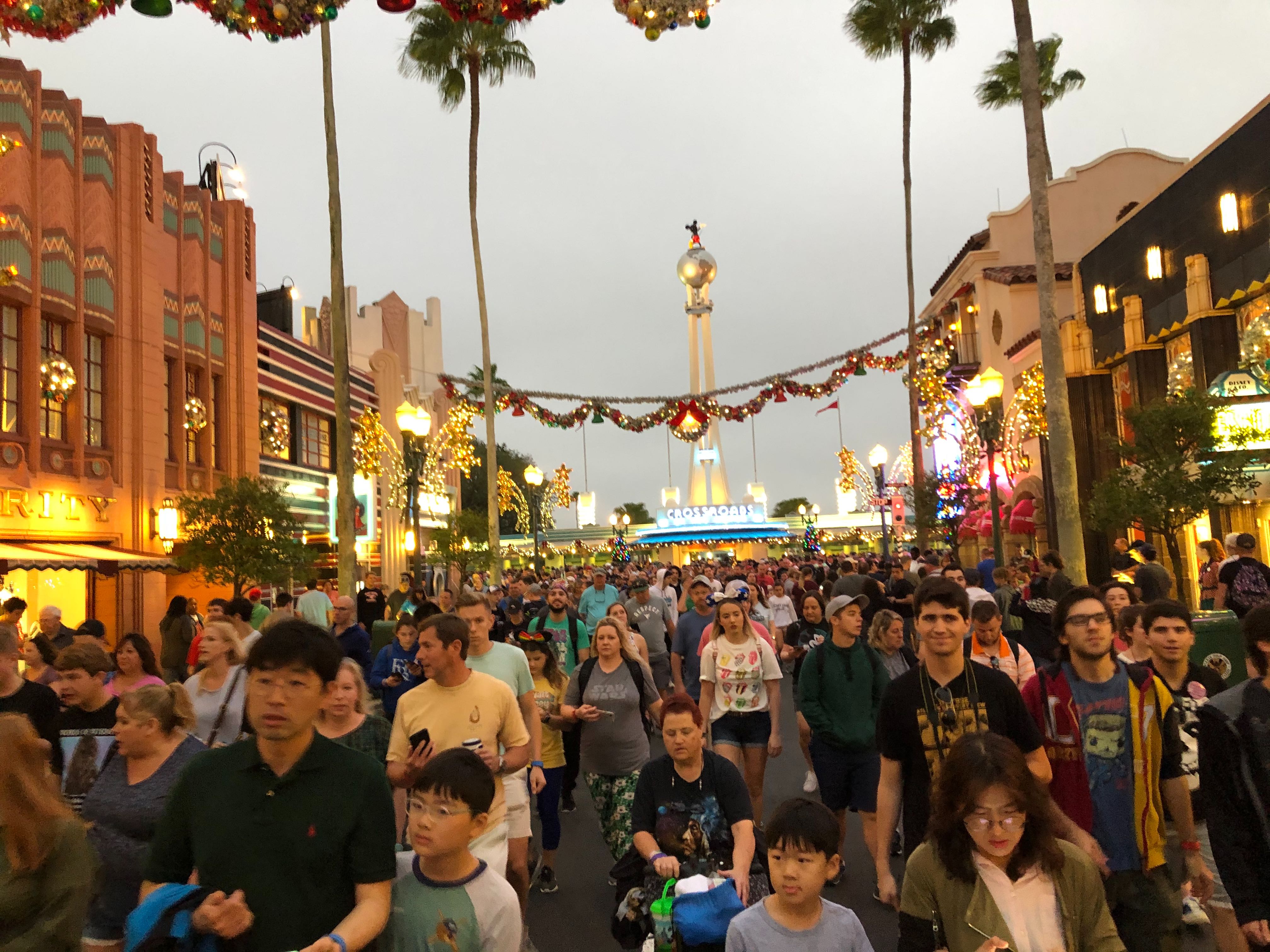 Boarding groups for Rise of the Resistance were gone within minutes of the park opening. Backup boarding groups started to fill quickly due to the holiday crowds. We've seen the chaos of people trying to get a boarding group, and we're thankful we're just here to take in the sights. As we make our way to Batuu (along with a herd of people), we realize we might have made a grave mistake coming here first.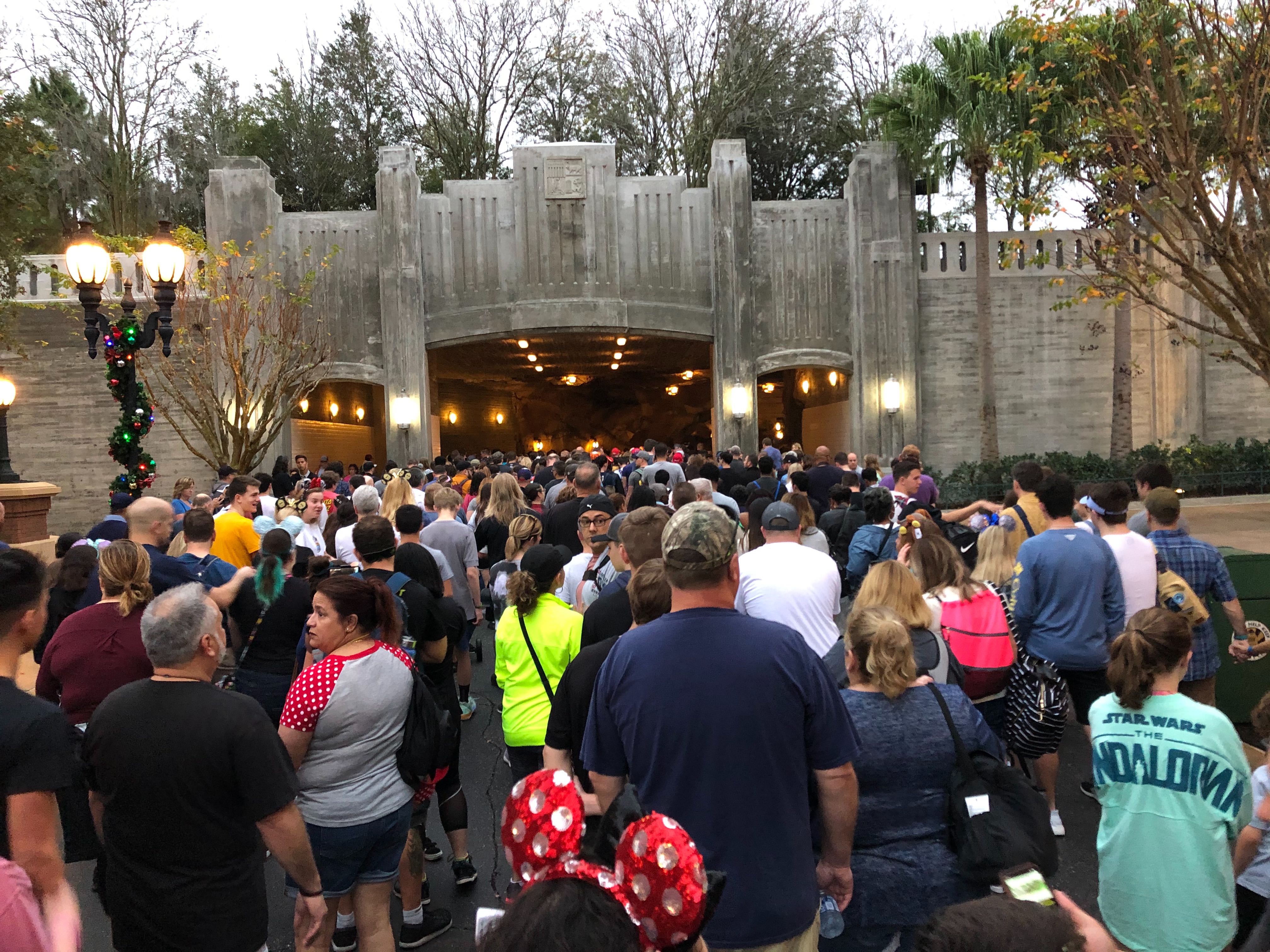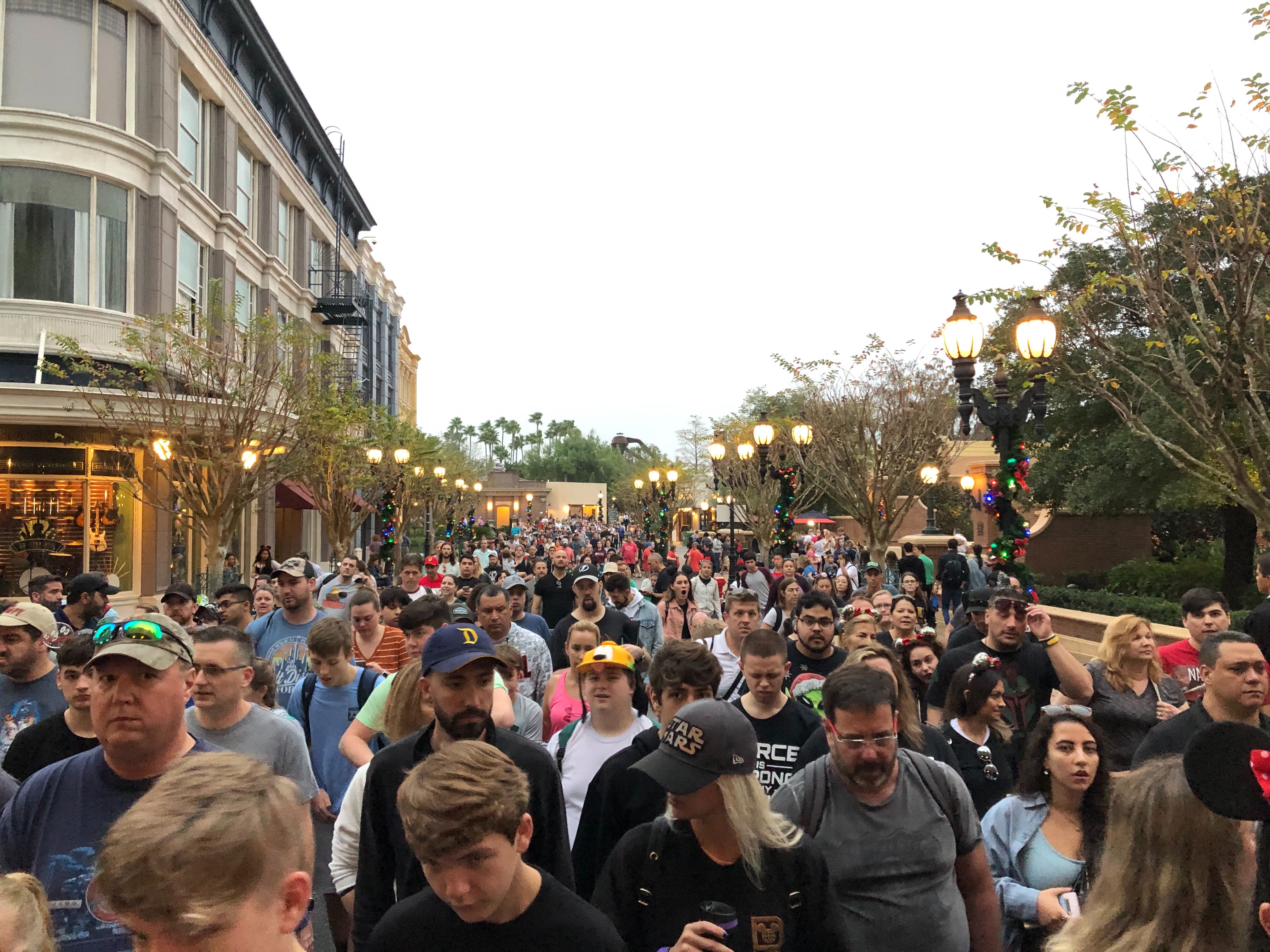 It's a trap!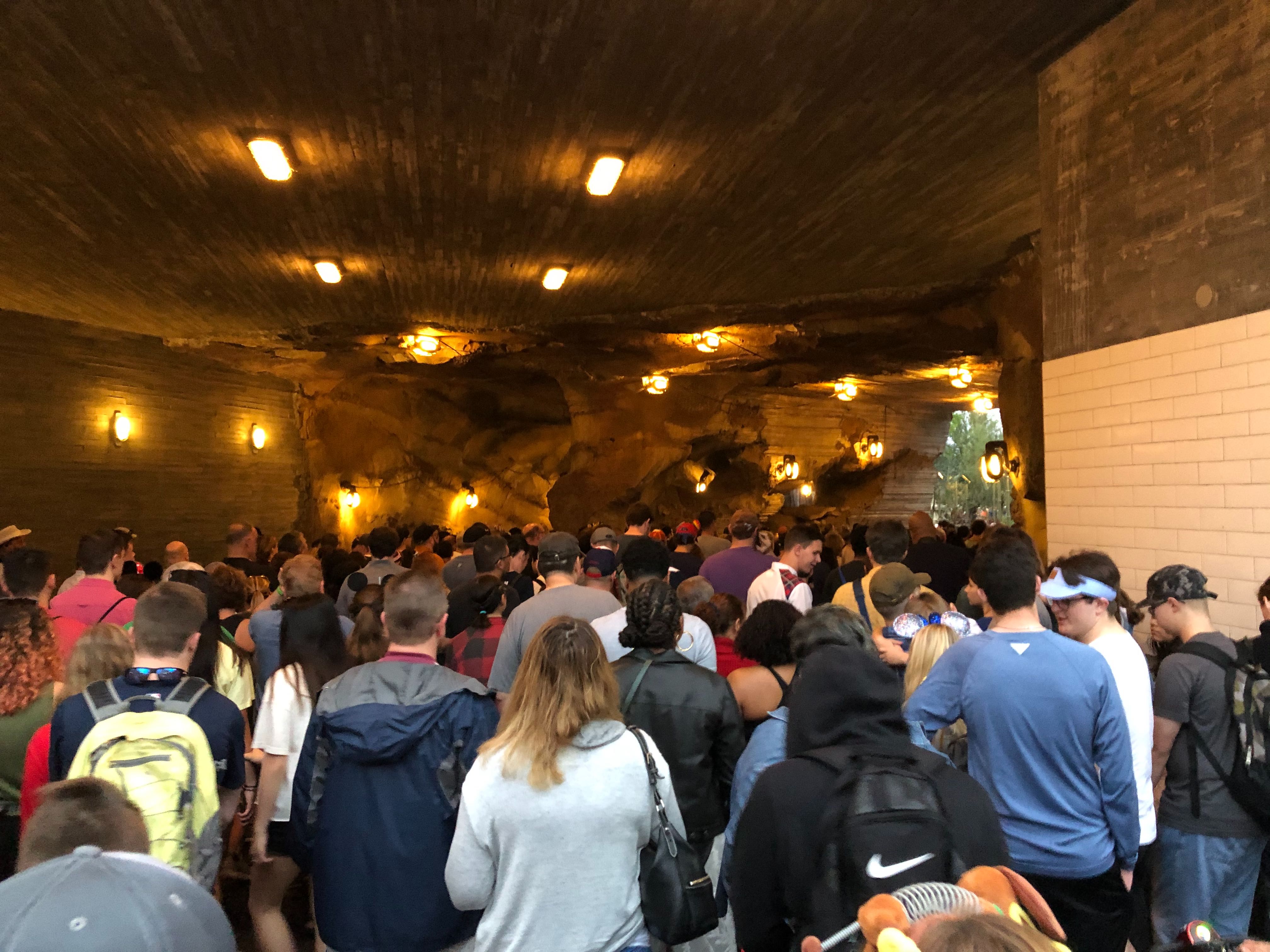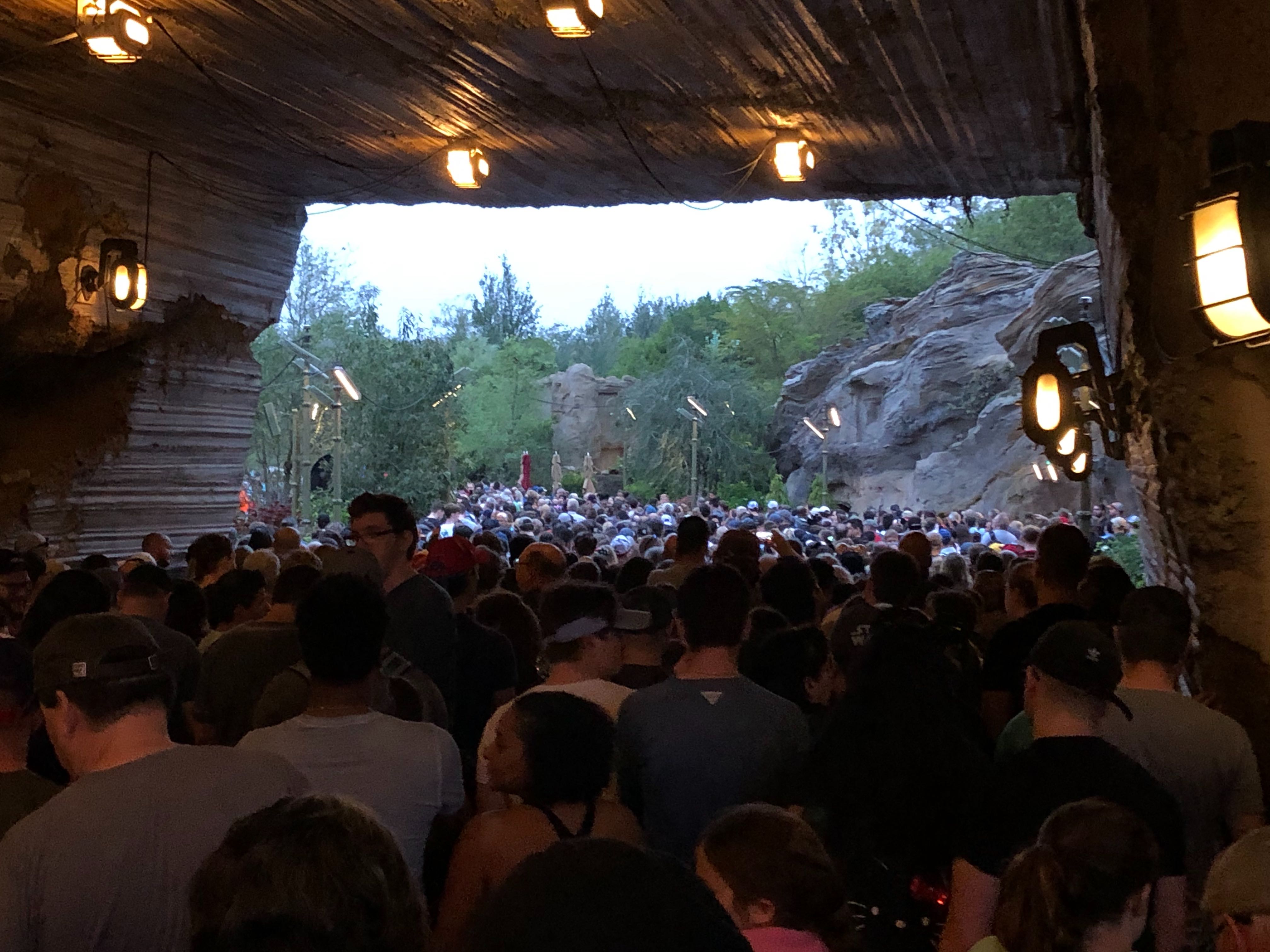 We're going to just have to ride it out.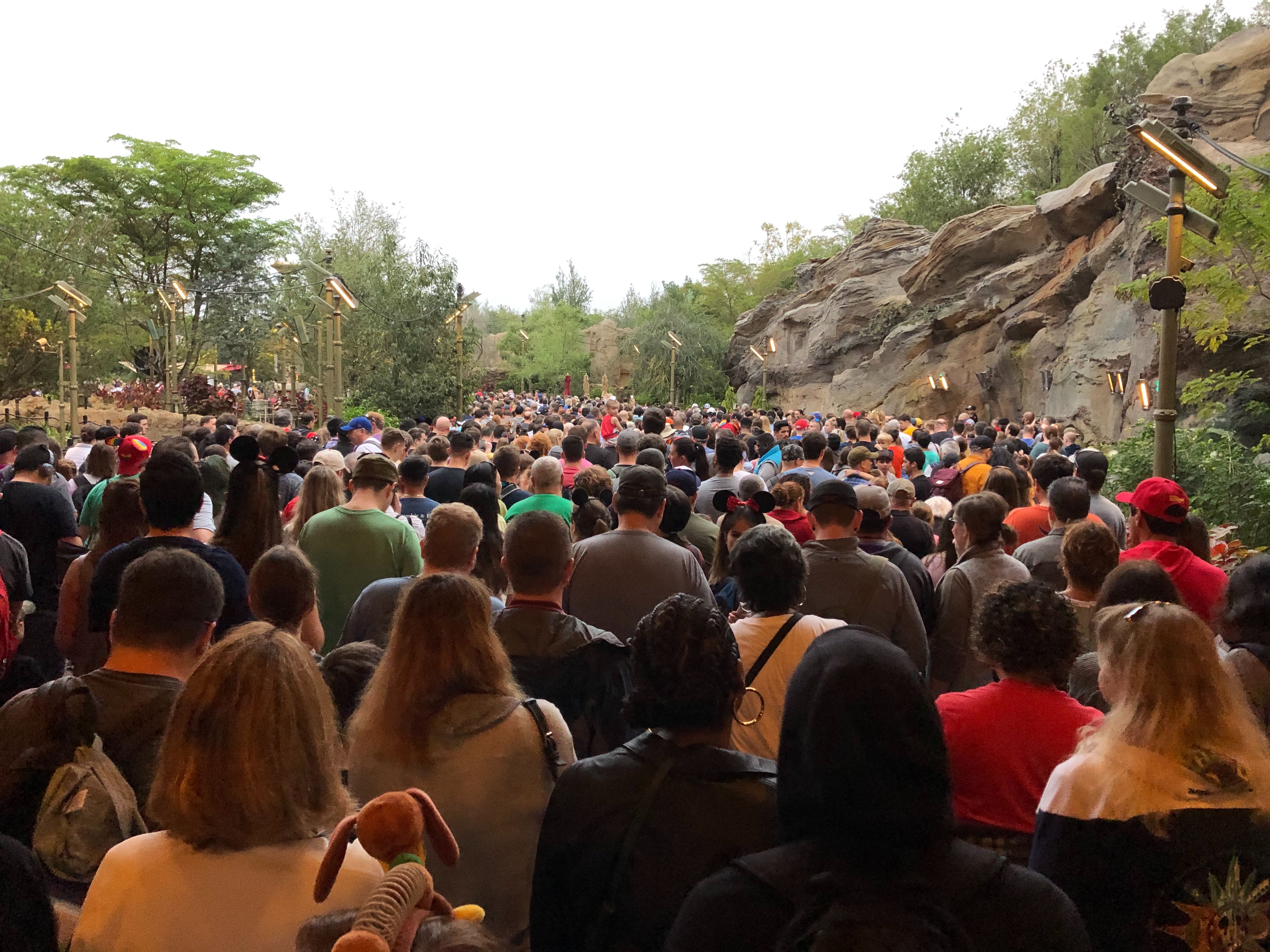 People are inching wall-to-wall into the land. Some Cast Members brave the crowds to direct traffic. These are the real heroes. It's almost like a game of "Where's Waldo" to spot them. Hint: they're wearing bright blue.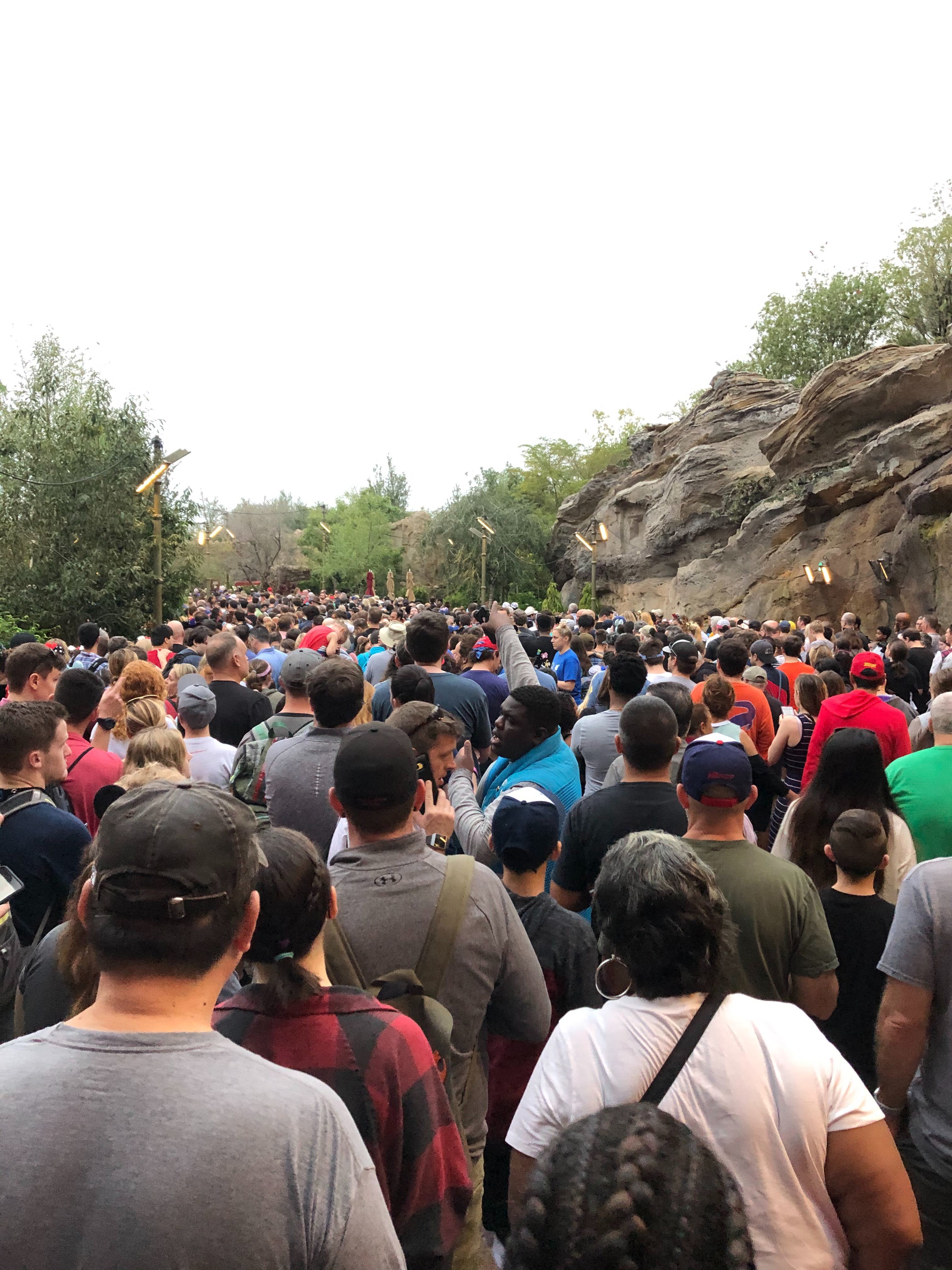 It's hard to stay afloat among the sea of people. Good luck, brave Cast Member. We'll never forget your heroic efforts to help travelers get to where they need to be.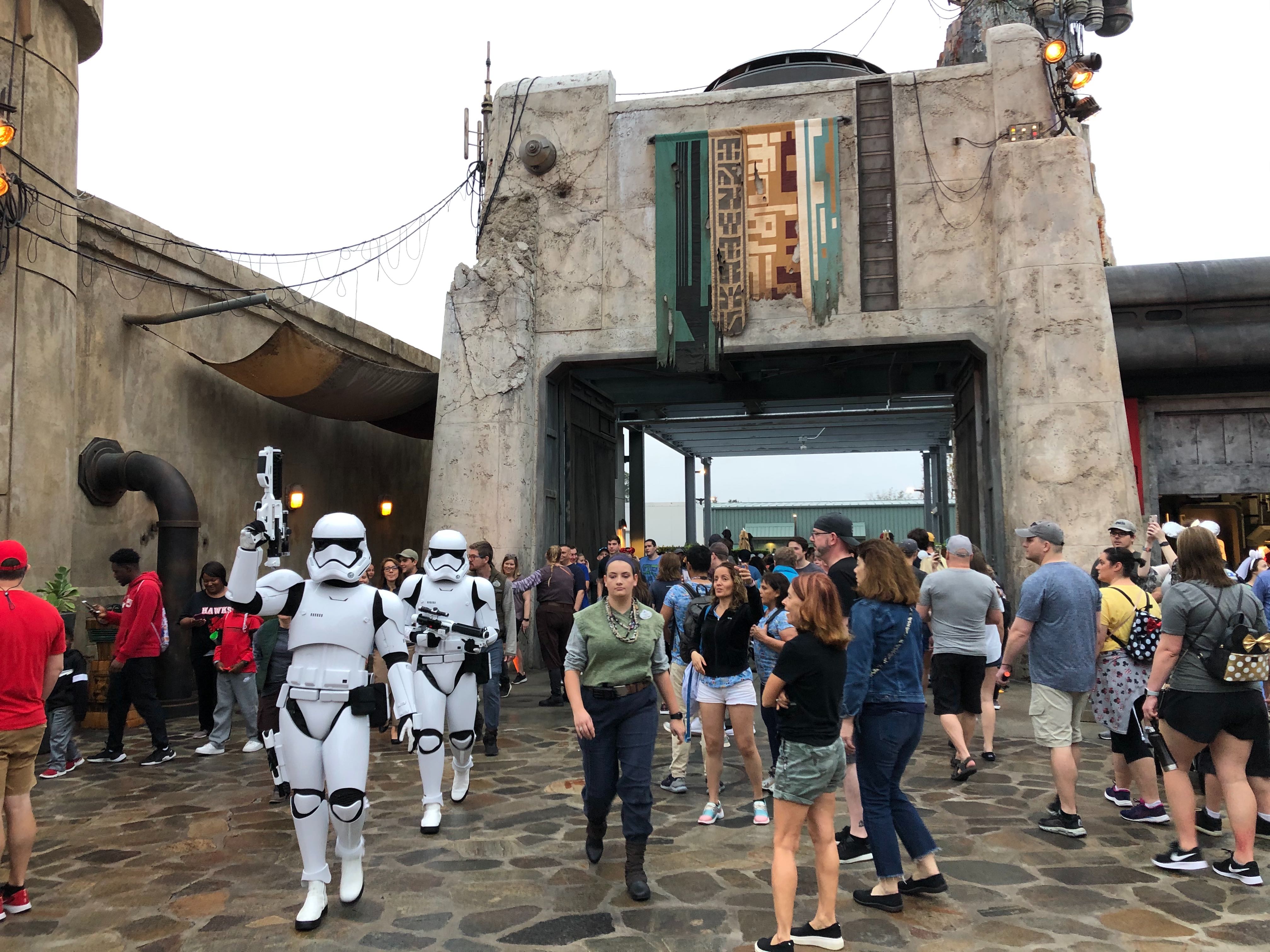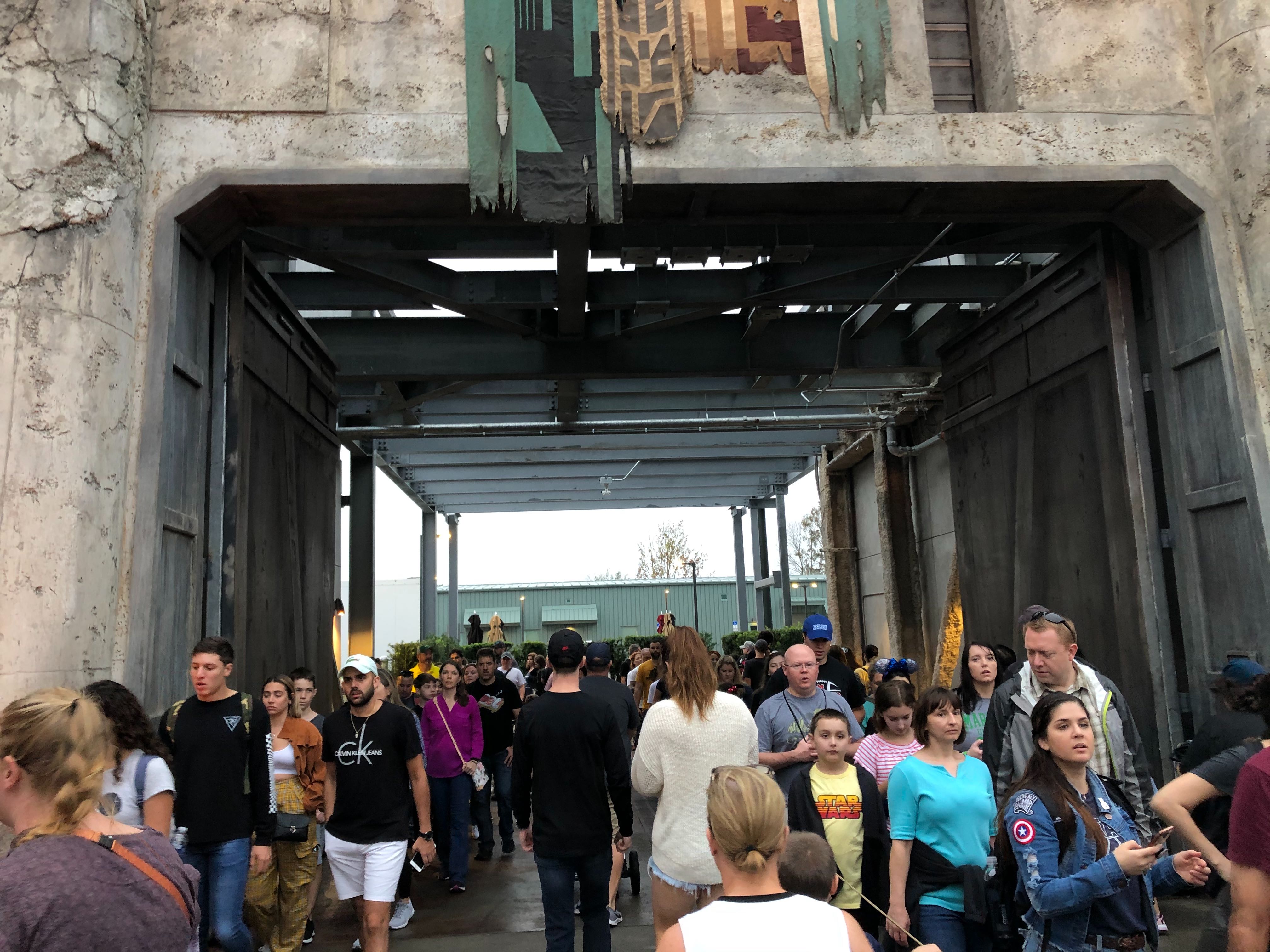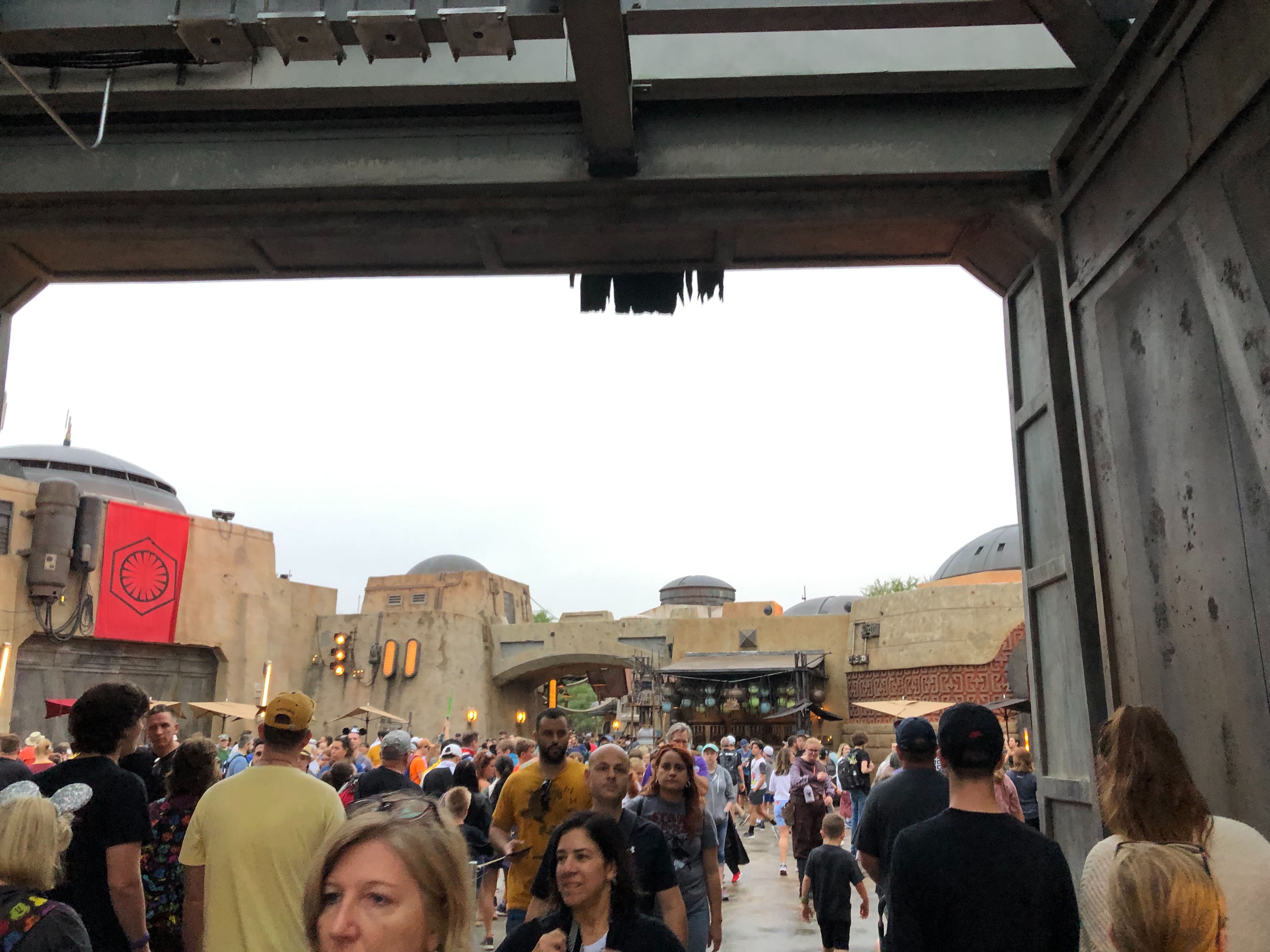 Millennium Falcon: Smugglers Run has had some intense wait times during the holidays. The line is so long that the Cast Members have opened gates leading backstage to help with the queue. It really ruins the immersion into the land but gives us a peek into the secrets backstage.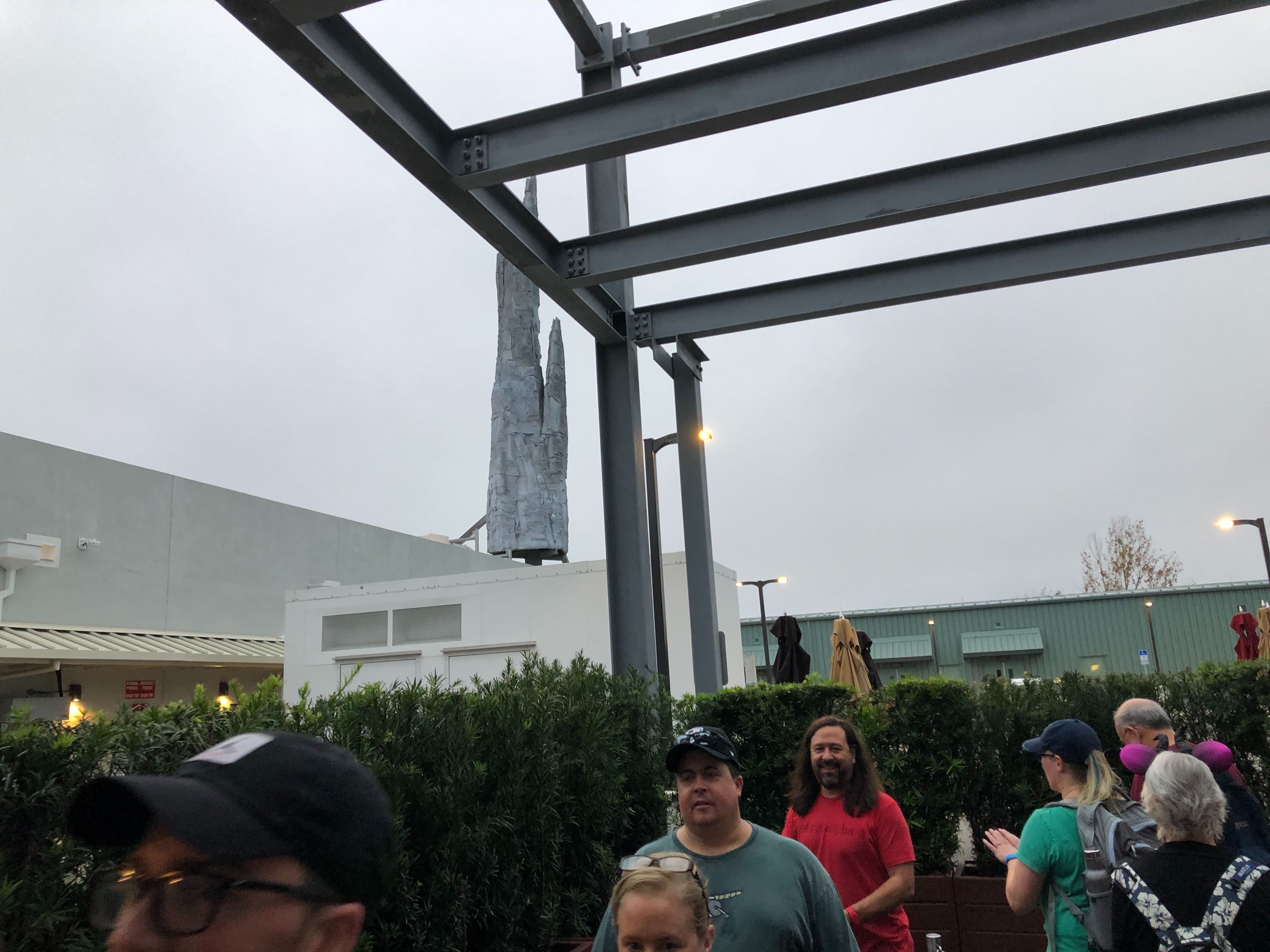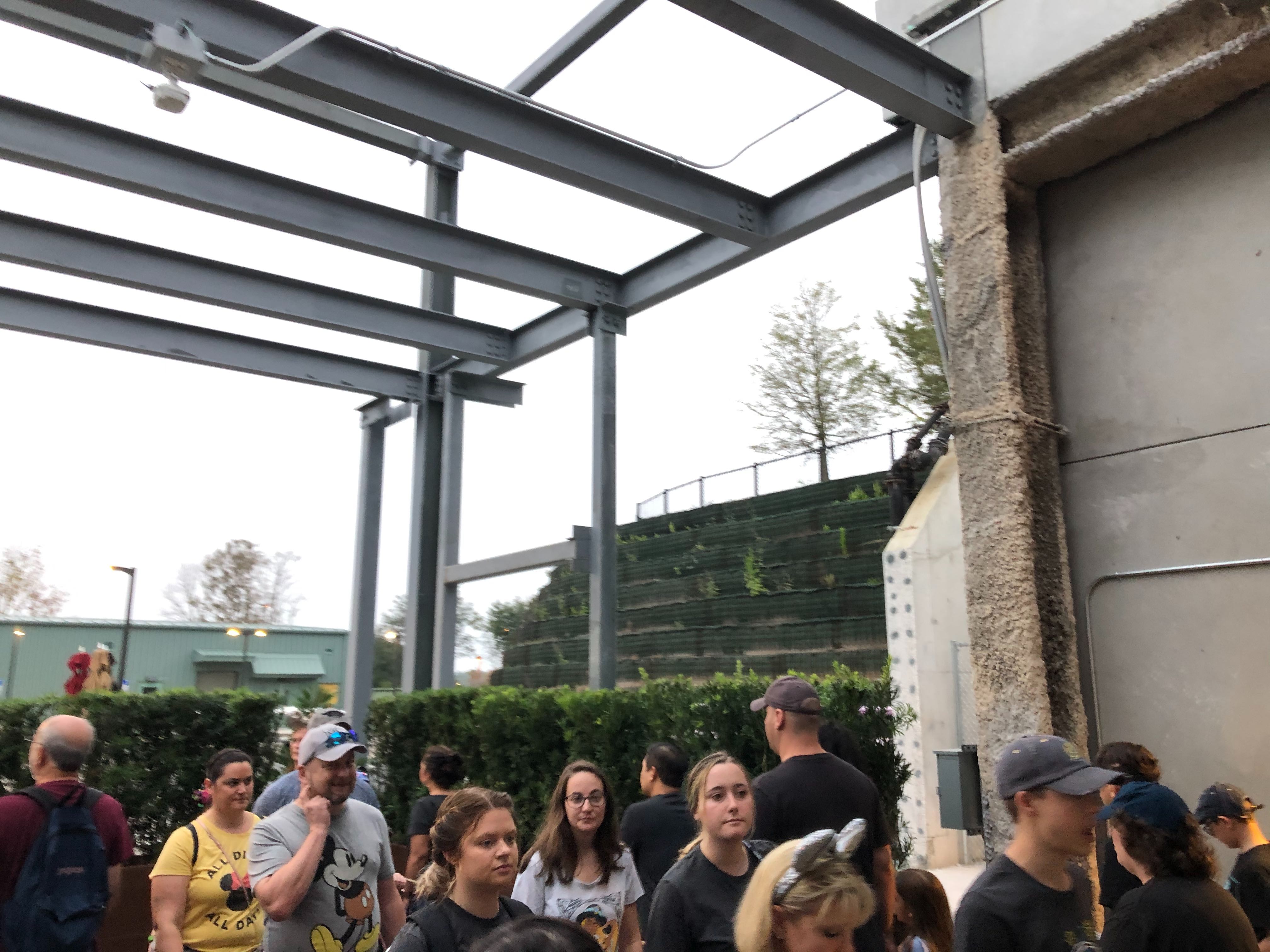 Wish they'd kept that secret.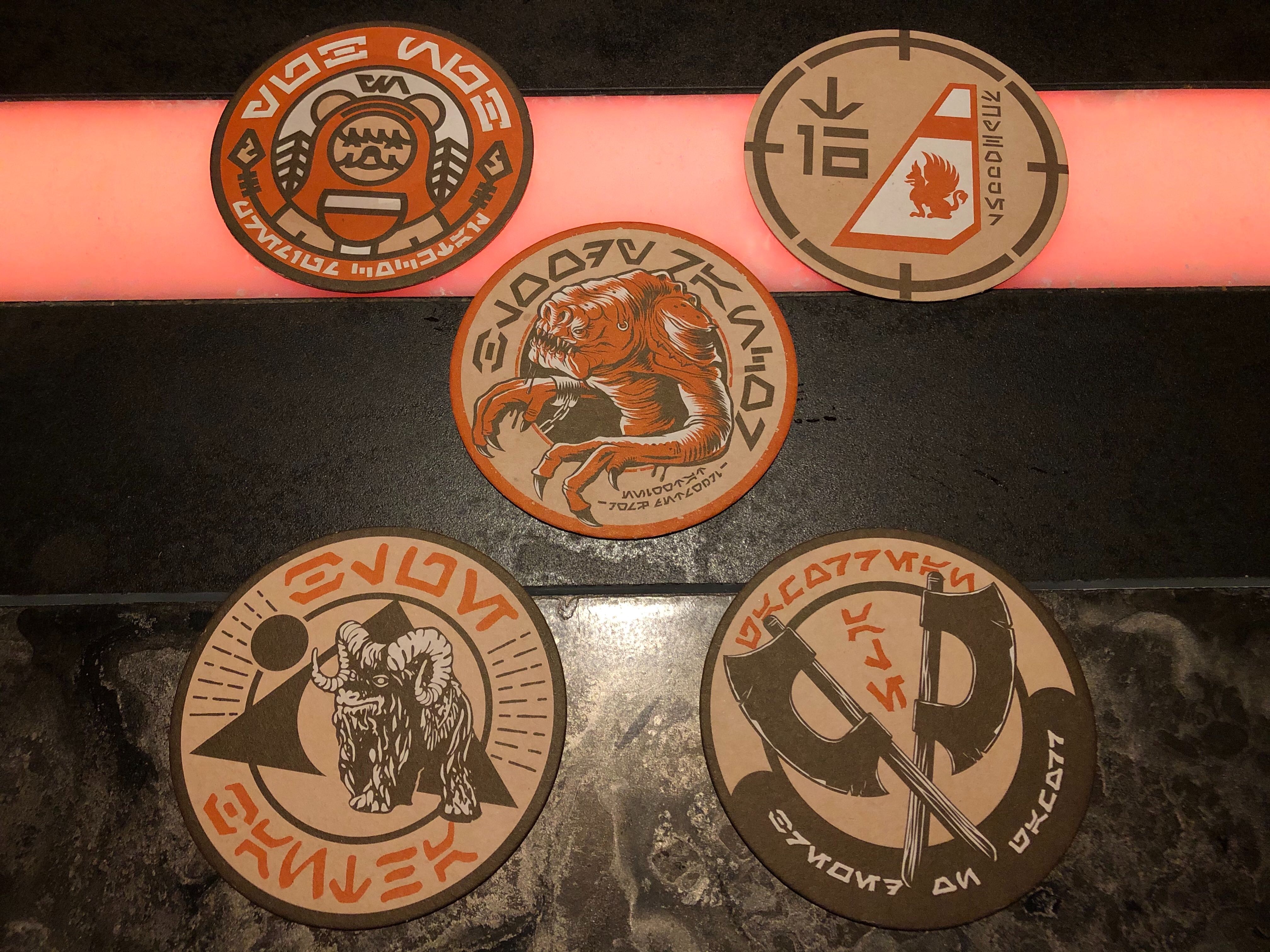 We need a break from all the craziness. We make our way to Oga's Cantina and even managed to add five new coasters to our collection.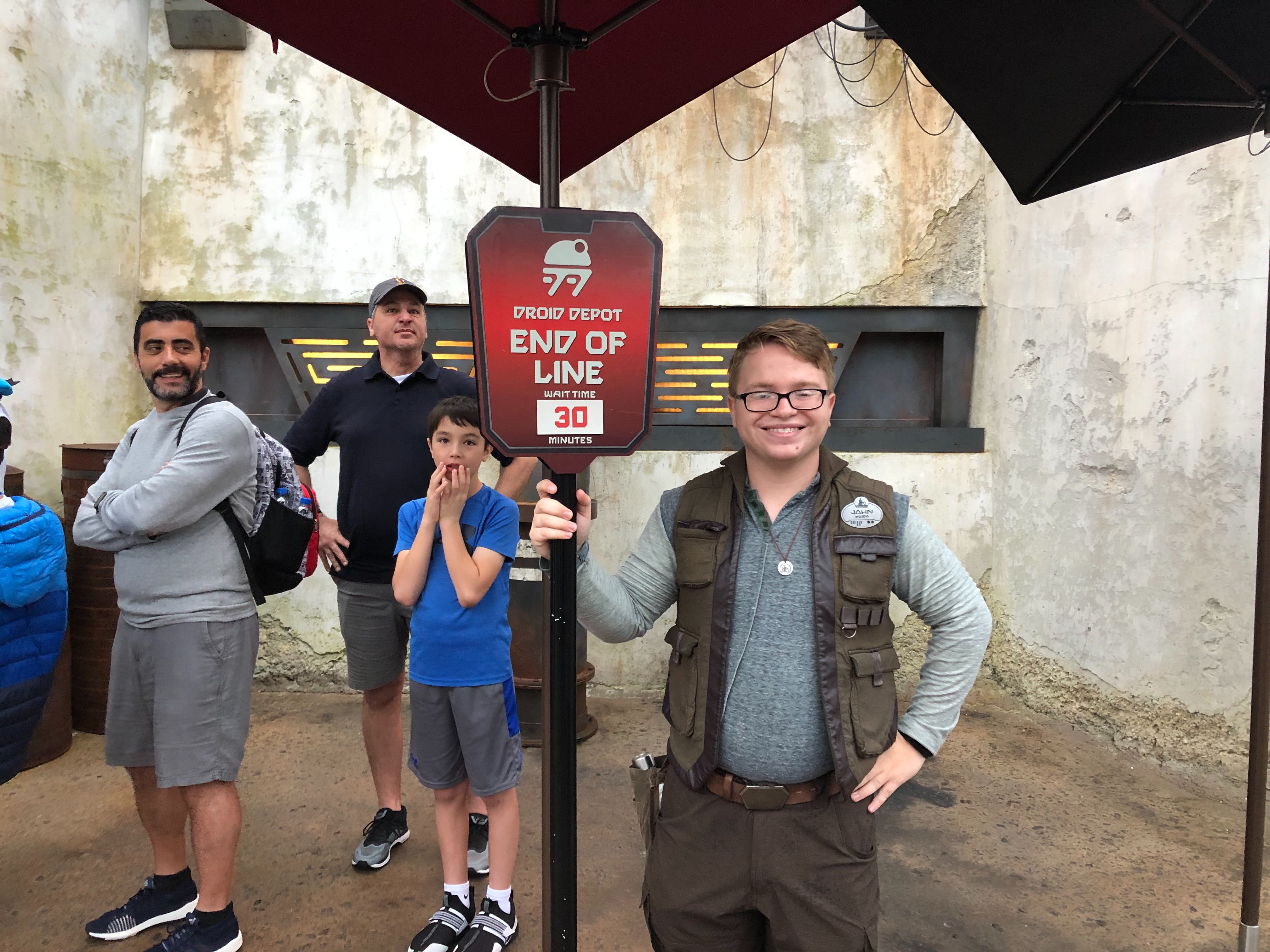 We've had enough of these crowds. Let's check out the rest of the crowds.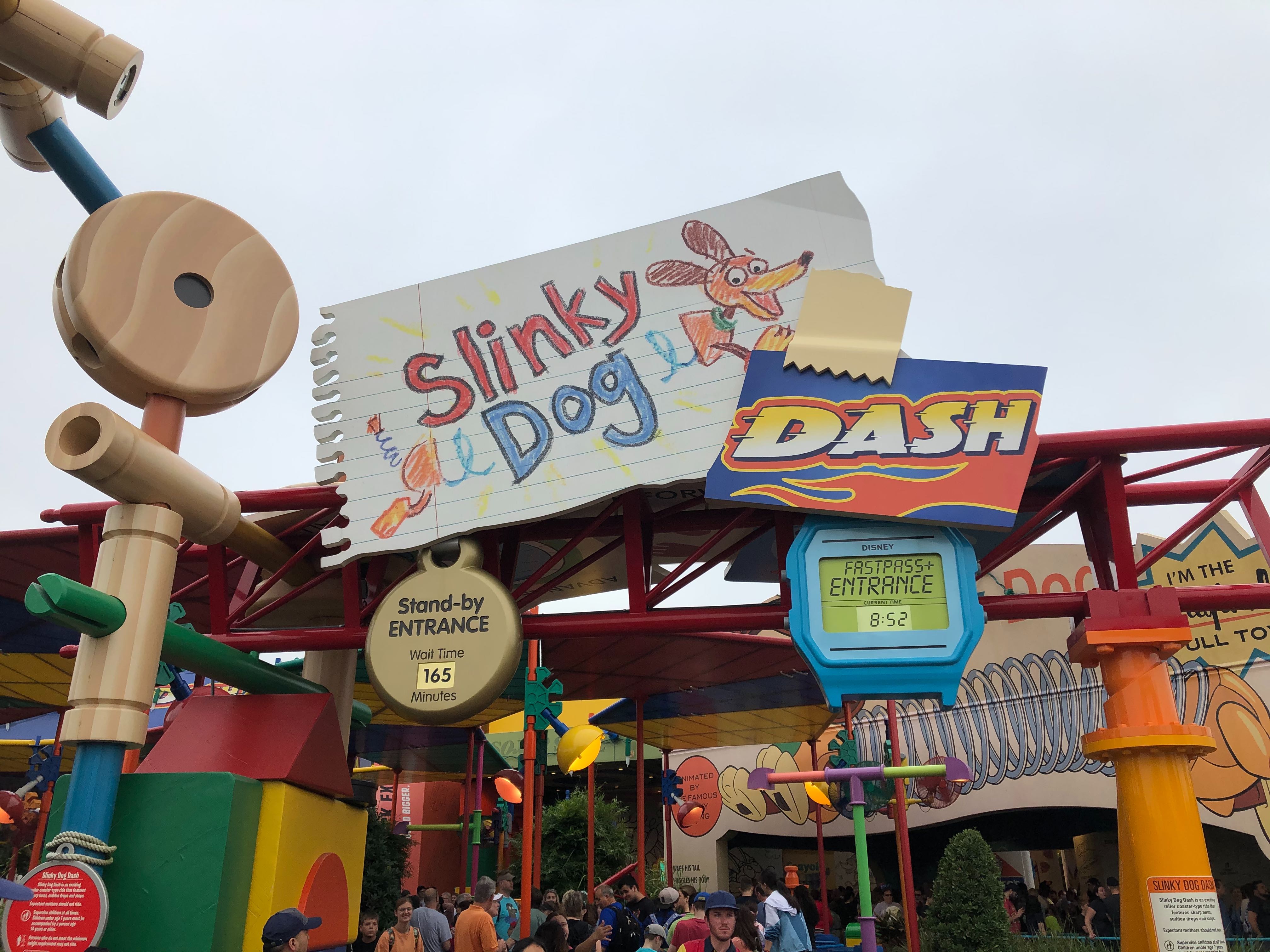 Things aren't much better in Toy Story Land. Slinky Dog Dash had a wait time of 165 minutes not long after the park opened. You can definitely feel the difference in the holiday crowds from a normal day.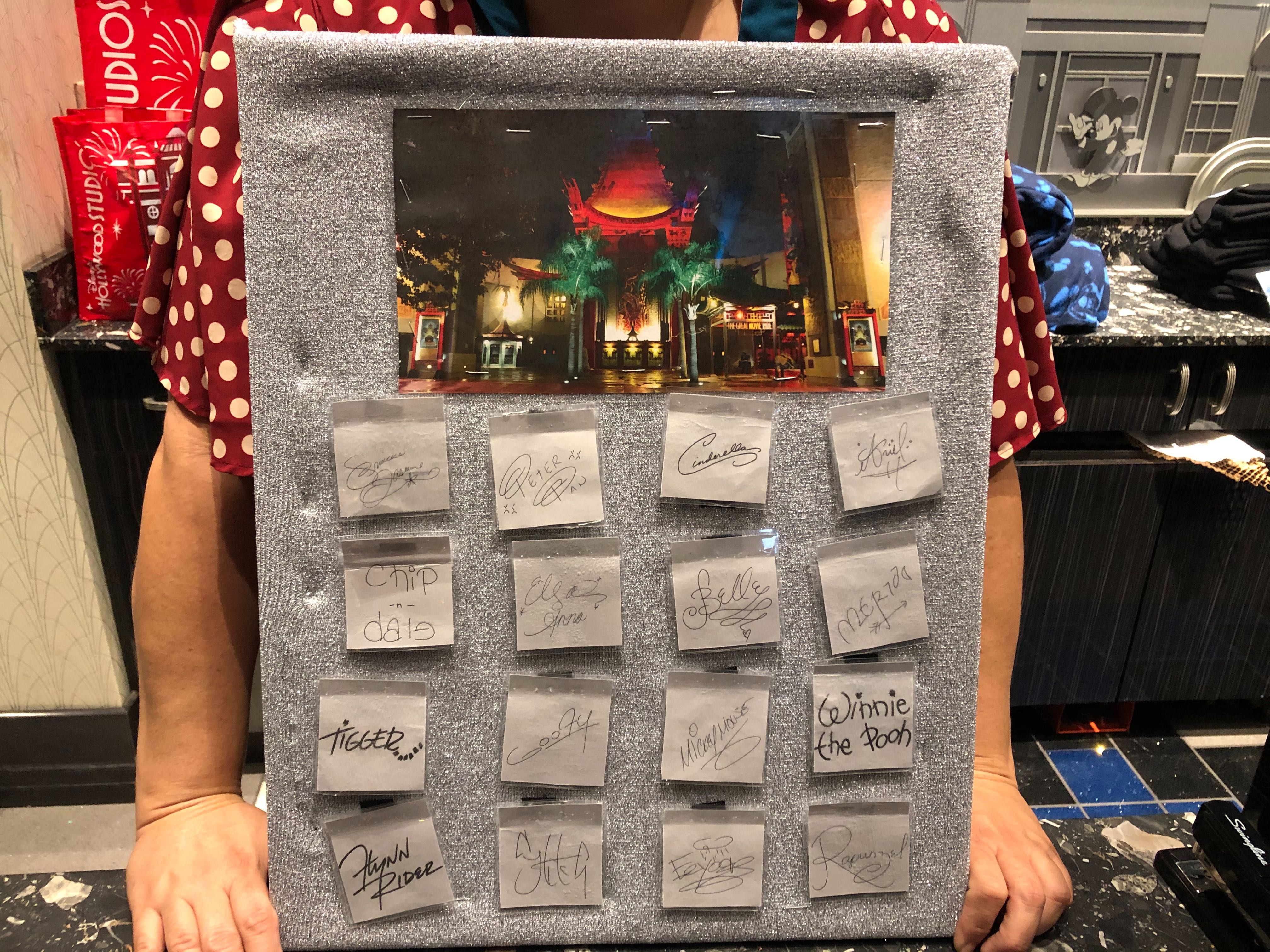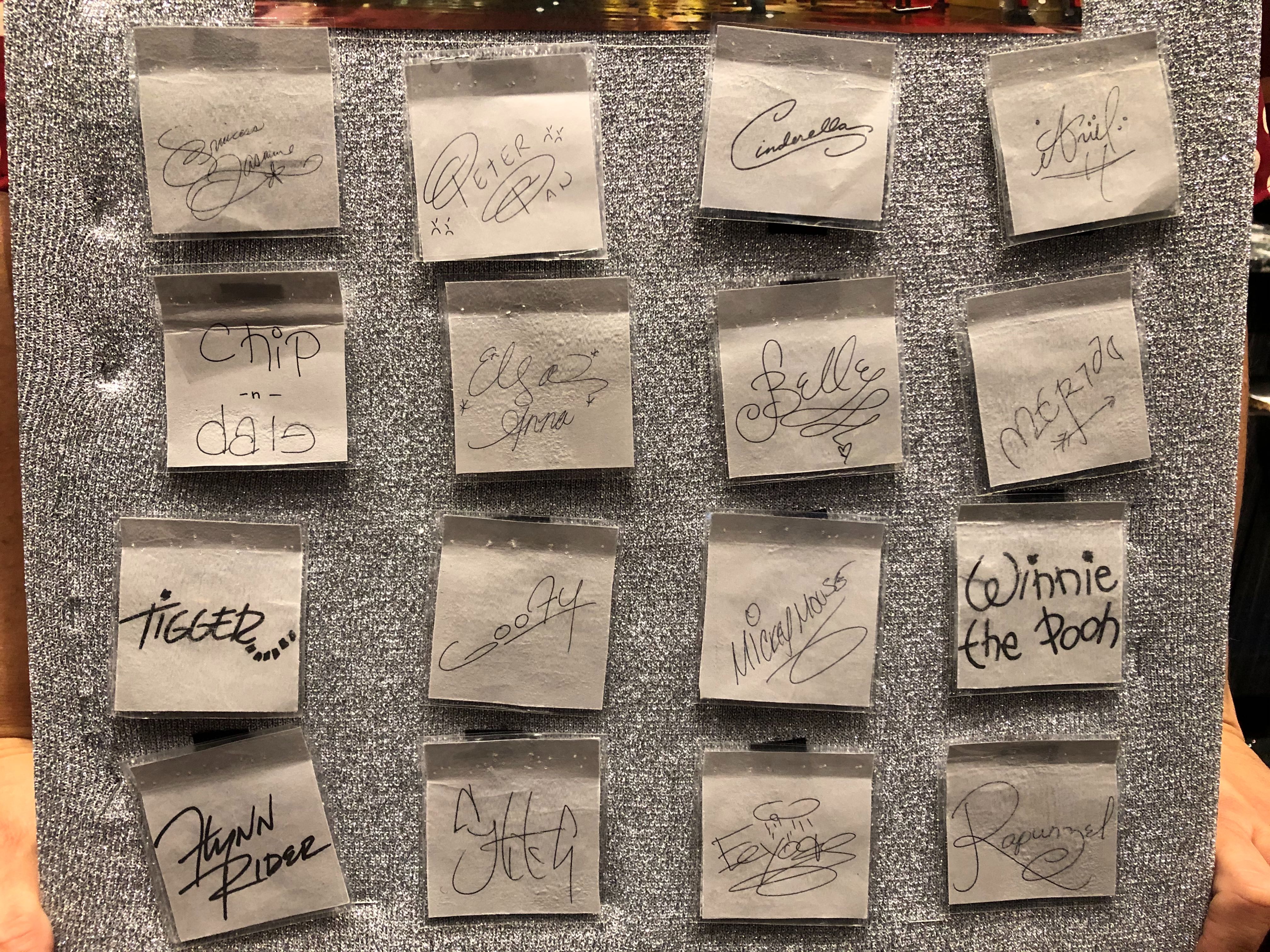 This pin trading board inside Once Upon a Time on Sunset Boulevard is perfectly themed with character autographs below a photo of the Chinese Theater. Cast Members have trivia questions for guests that want to trade from this mysterious pin board. It was a lot of fun to answer trivia to see the pin under the flap. Guests are not obligated to trade for the pins but must answer the trivia question to see them. We love to see the interactions between Cast Members and guests with these kinds of activities.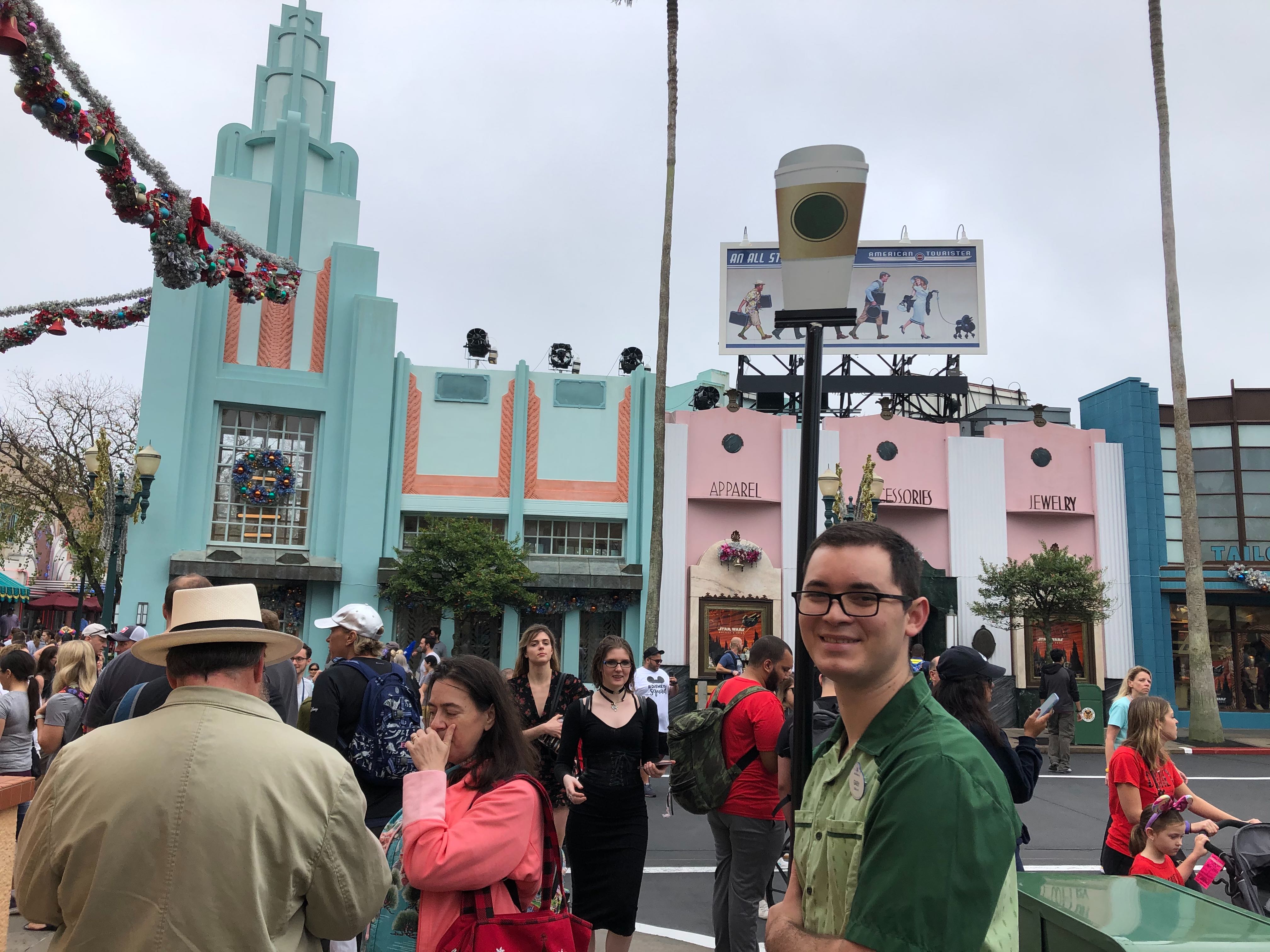 Time for a little coffee break. The line for Starbucks crept down Sunset Boulevard.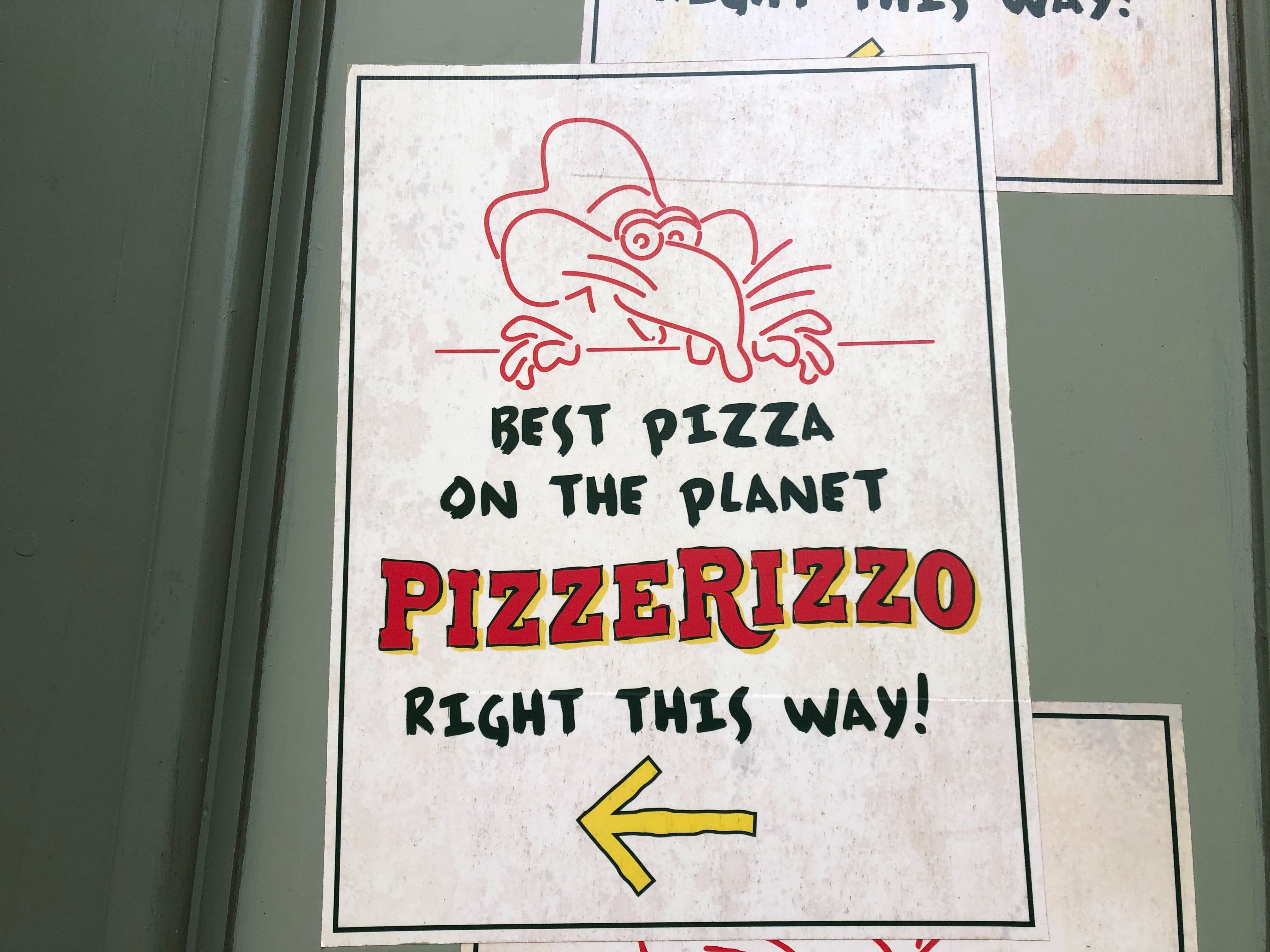 We decided to stop at PizzeRizzo for the best pizza on the planet.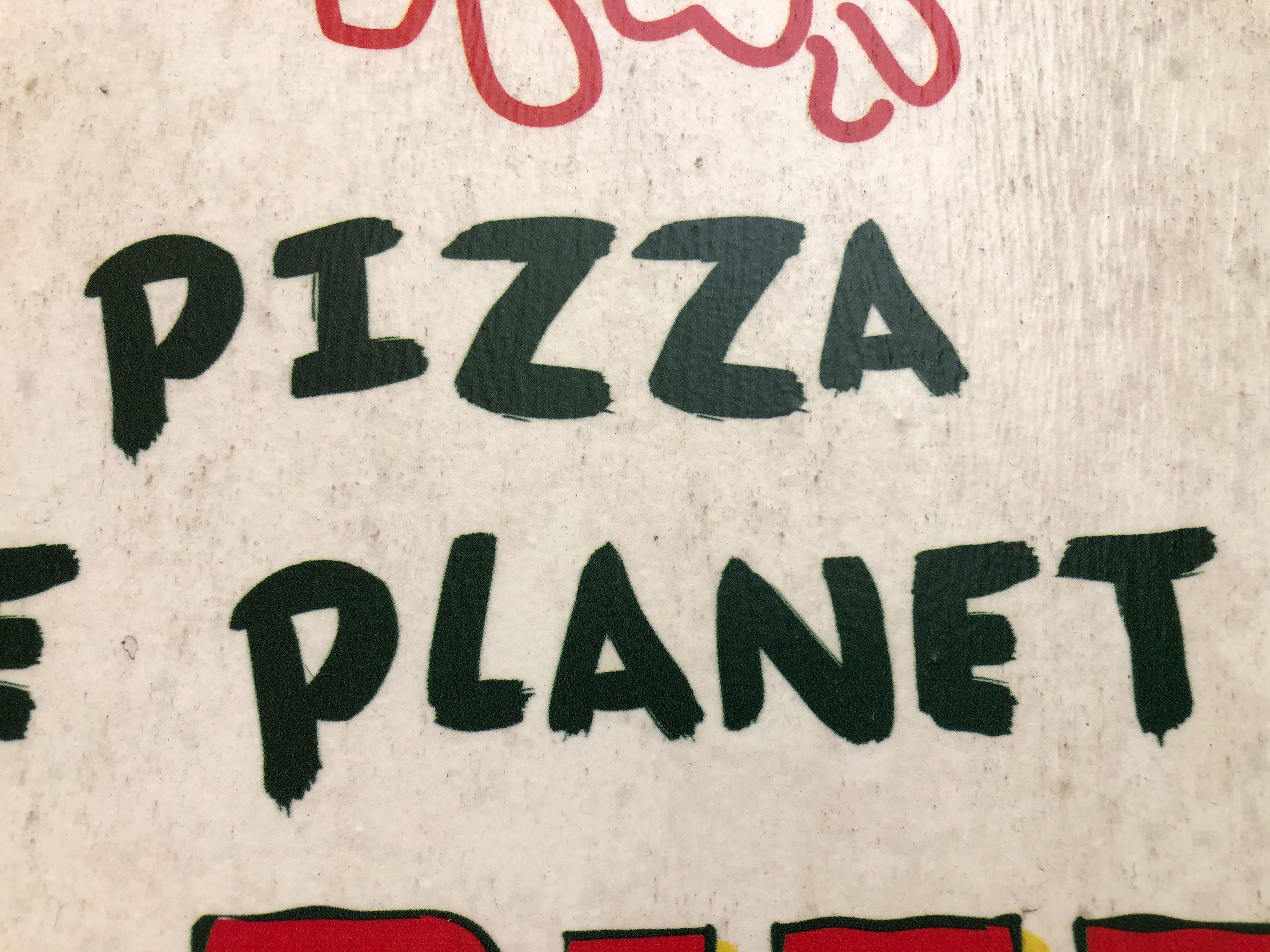 I see what you did there.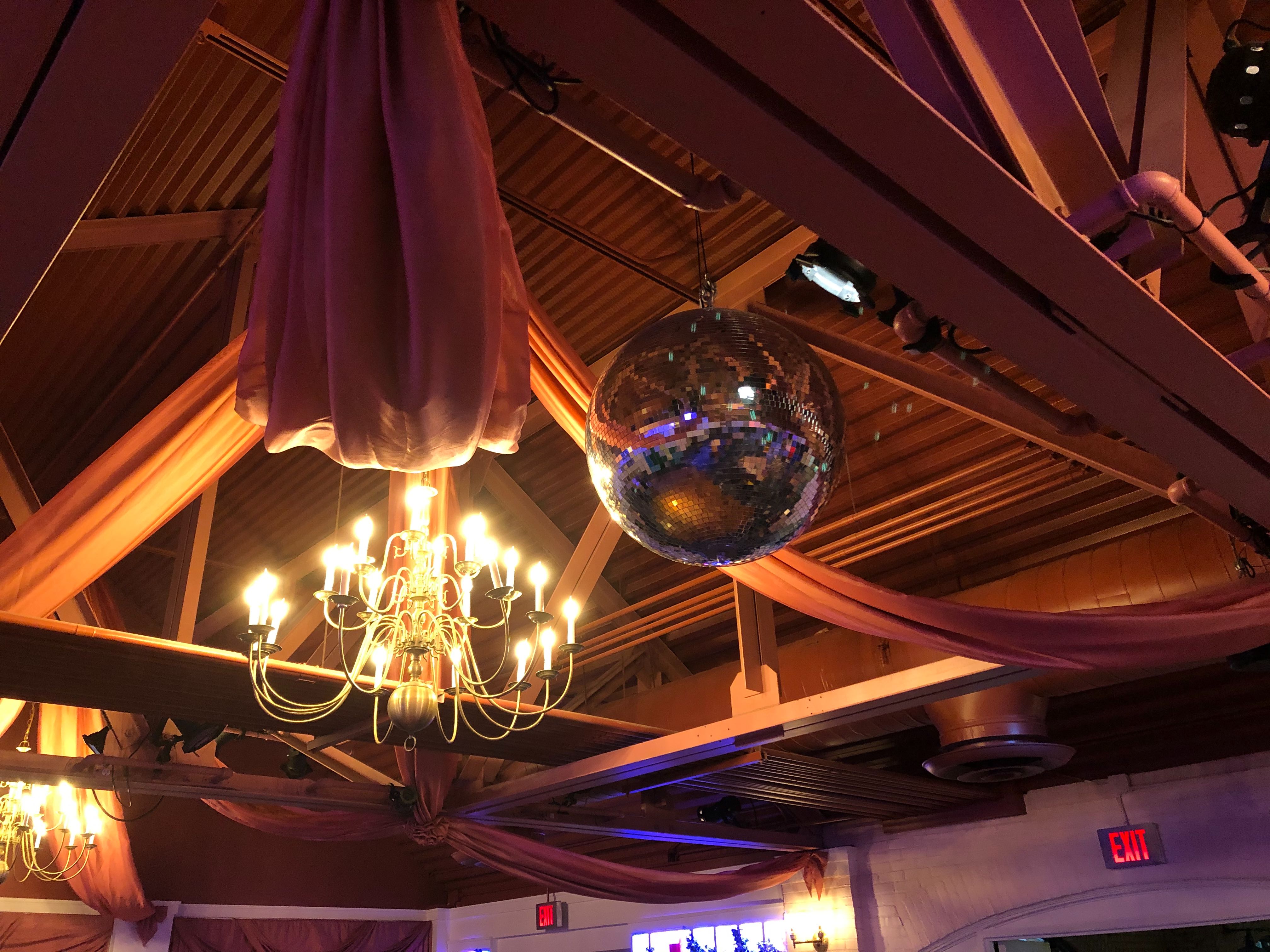 Fancy.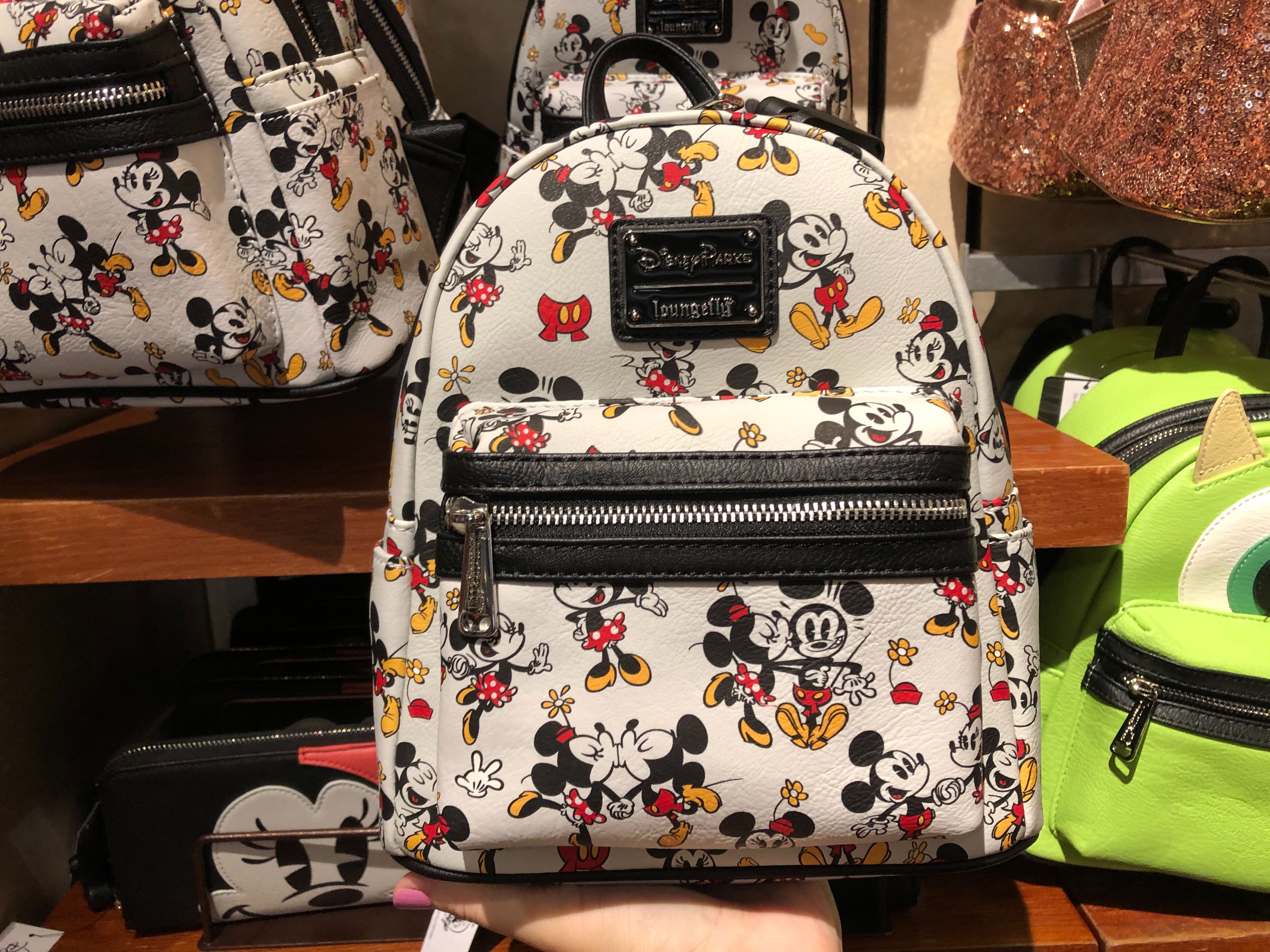 Inside Once Upon a Time, we found the latest Loungefly backpack featuring Mickey and Minnie.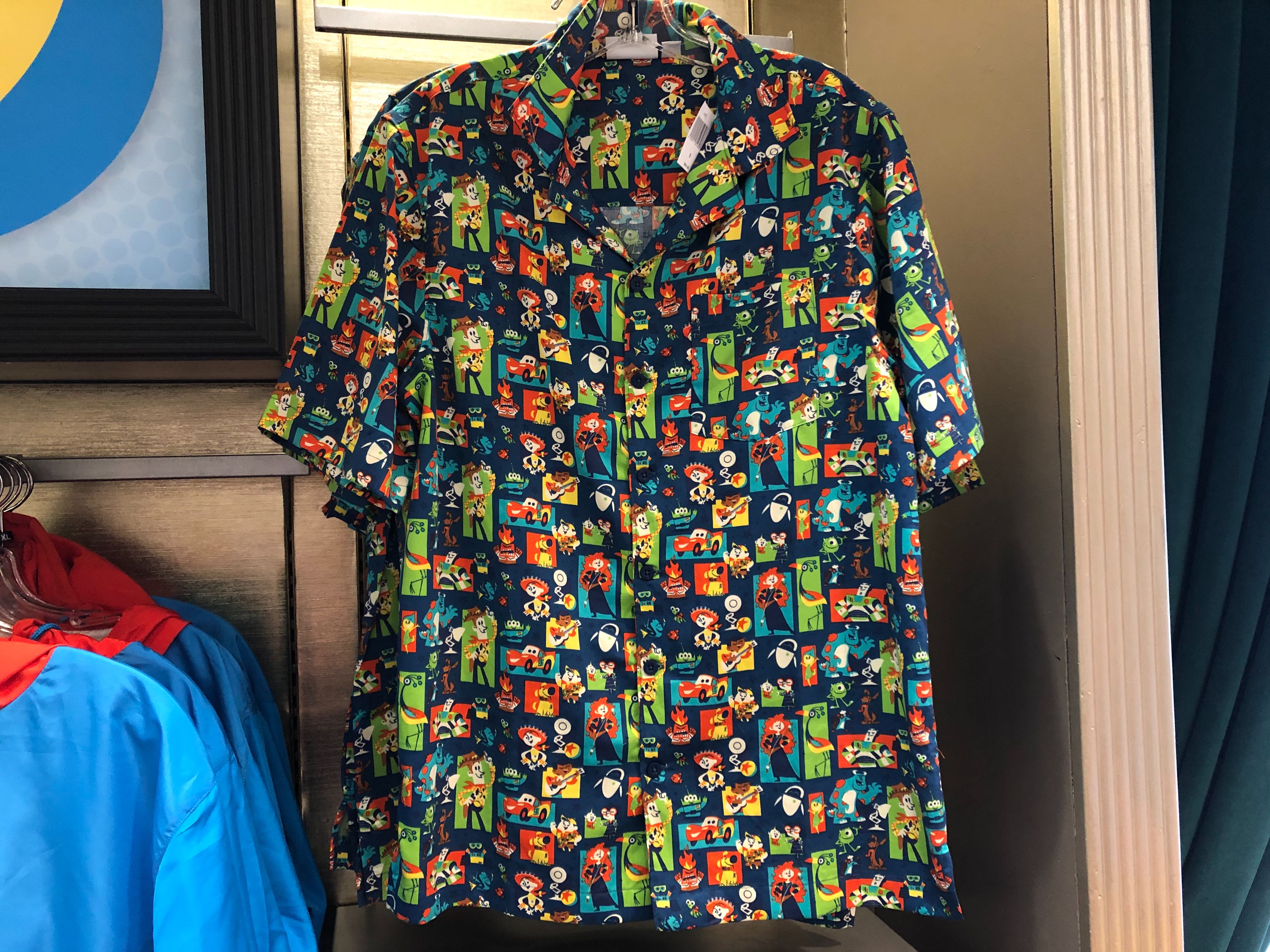 More "The World of Pixar" merchandise landed inside Beverly Sunset Boutique. We're particularly fond of the button-up.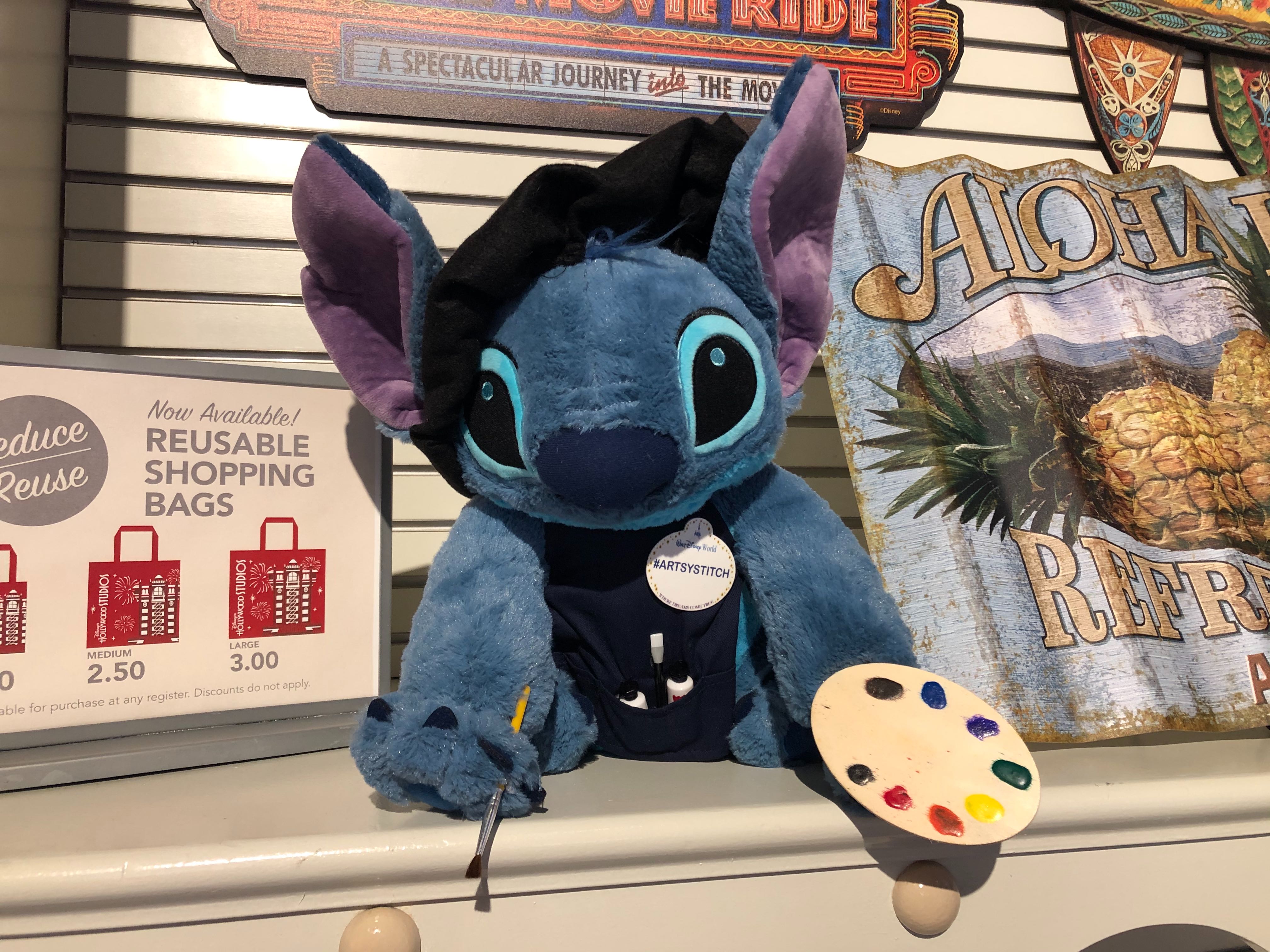 Stitch gets artsy with his paint and palette. He's even got on a beret.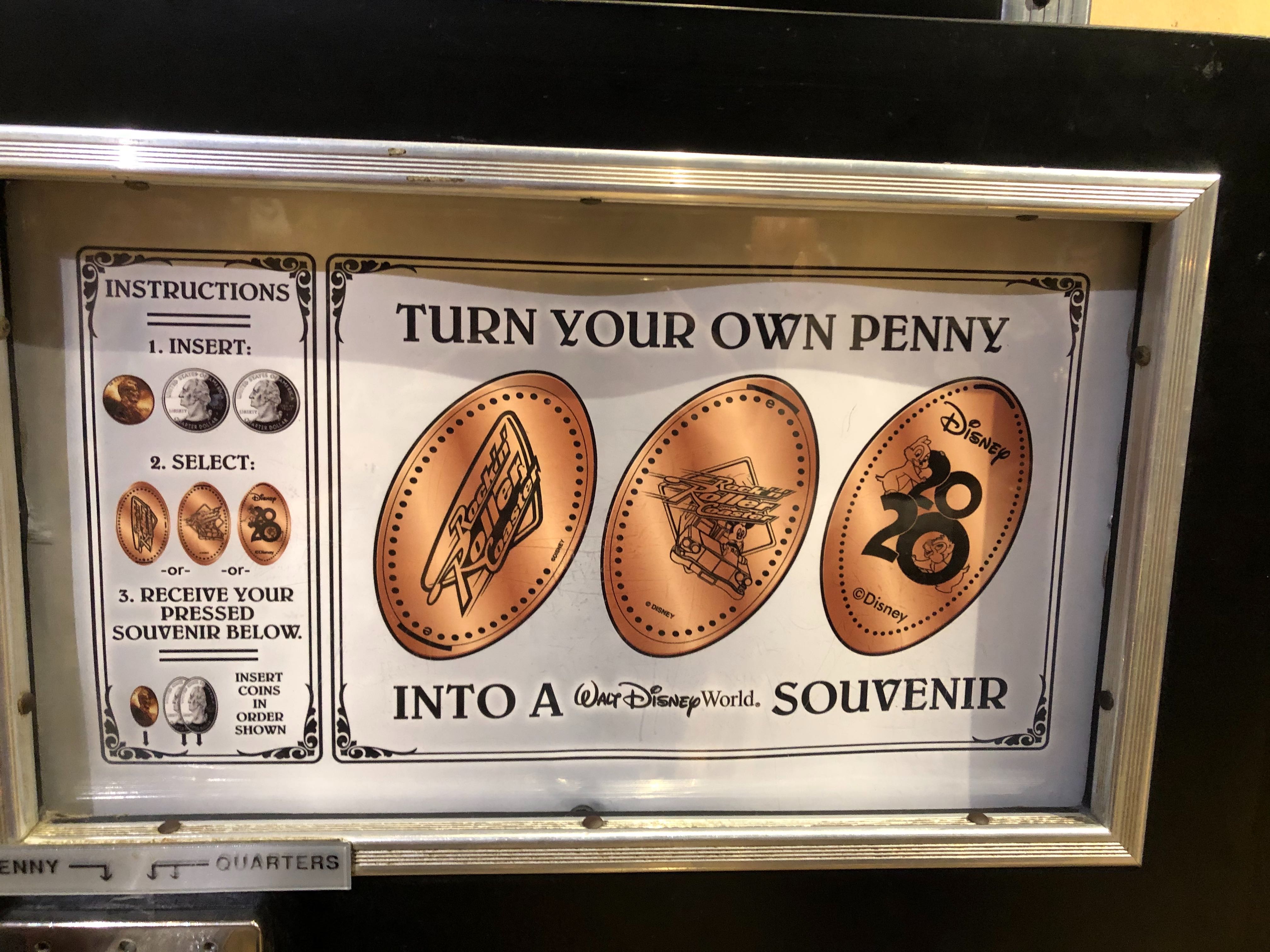 New 2020 pressed pennies have started to arrive. We found this in Rock Around the Shop.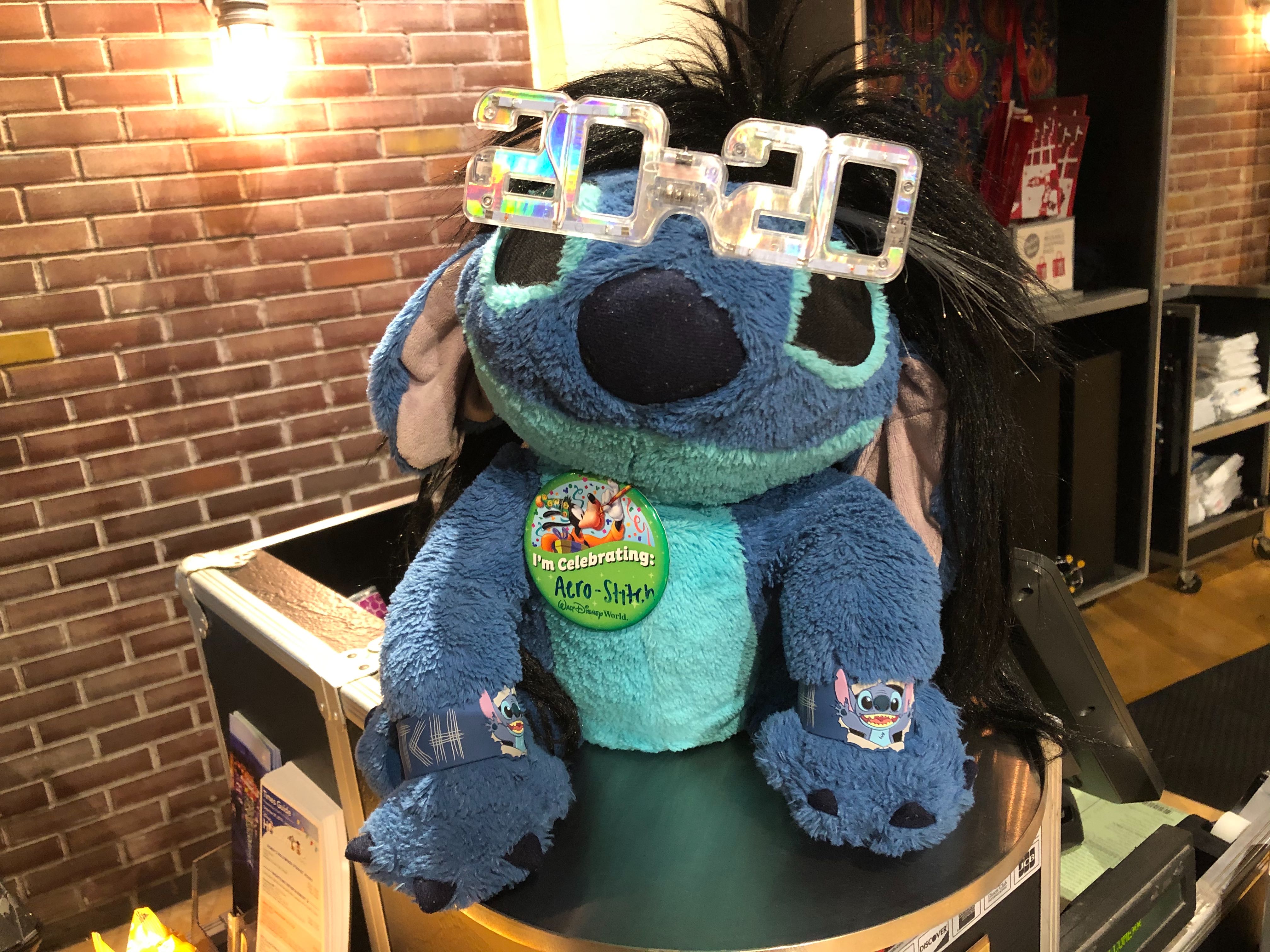 Stitch is ready for 2020 with his light-up glasses.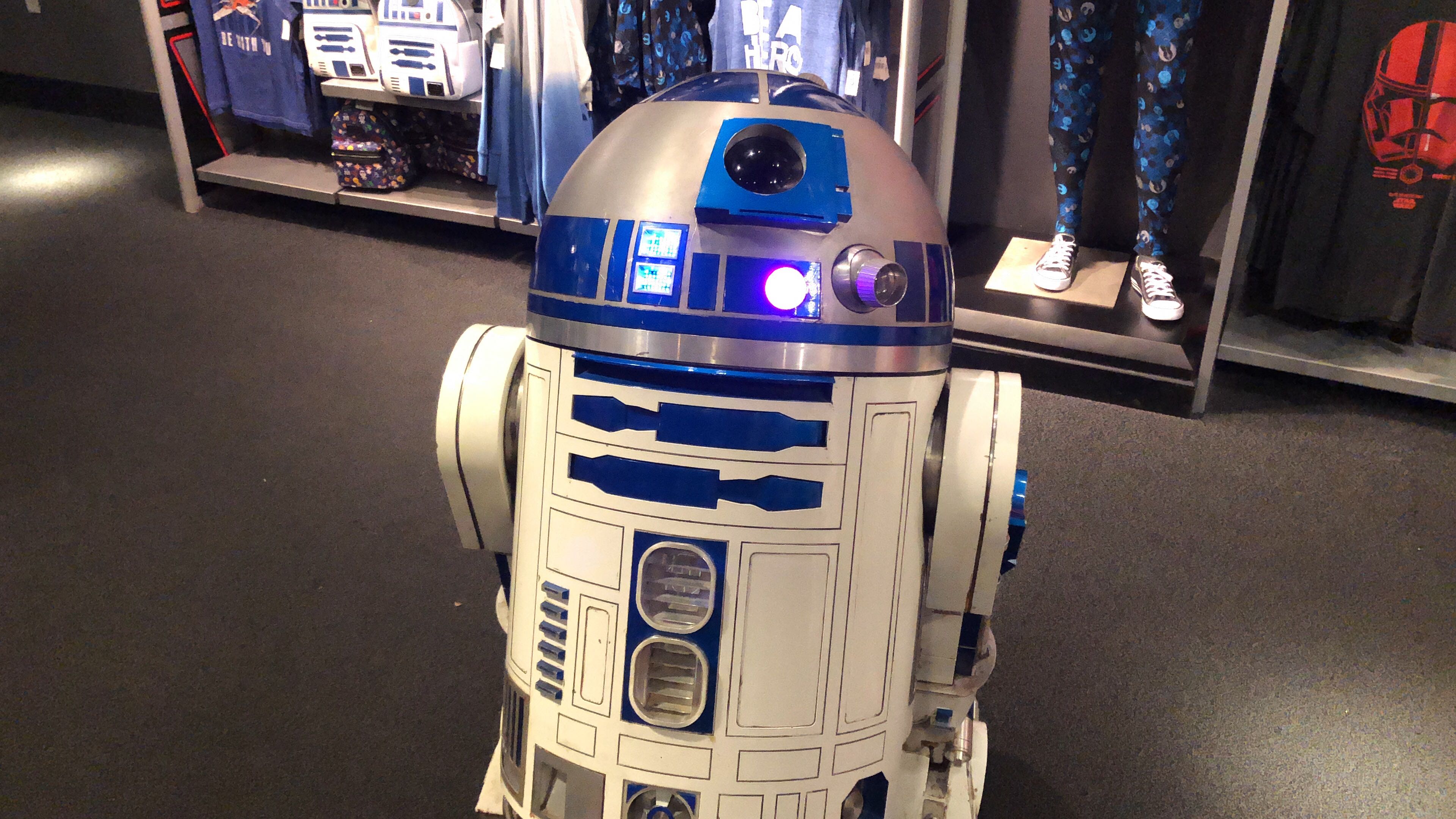 R2-D2 has left Star Wars: Galaxy's Edge and can now be found rolling around Star Wars Launch Bay. He's probably had enough of the crazy holiday crowds, too.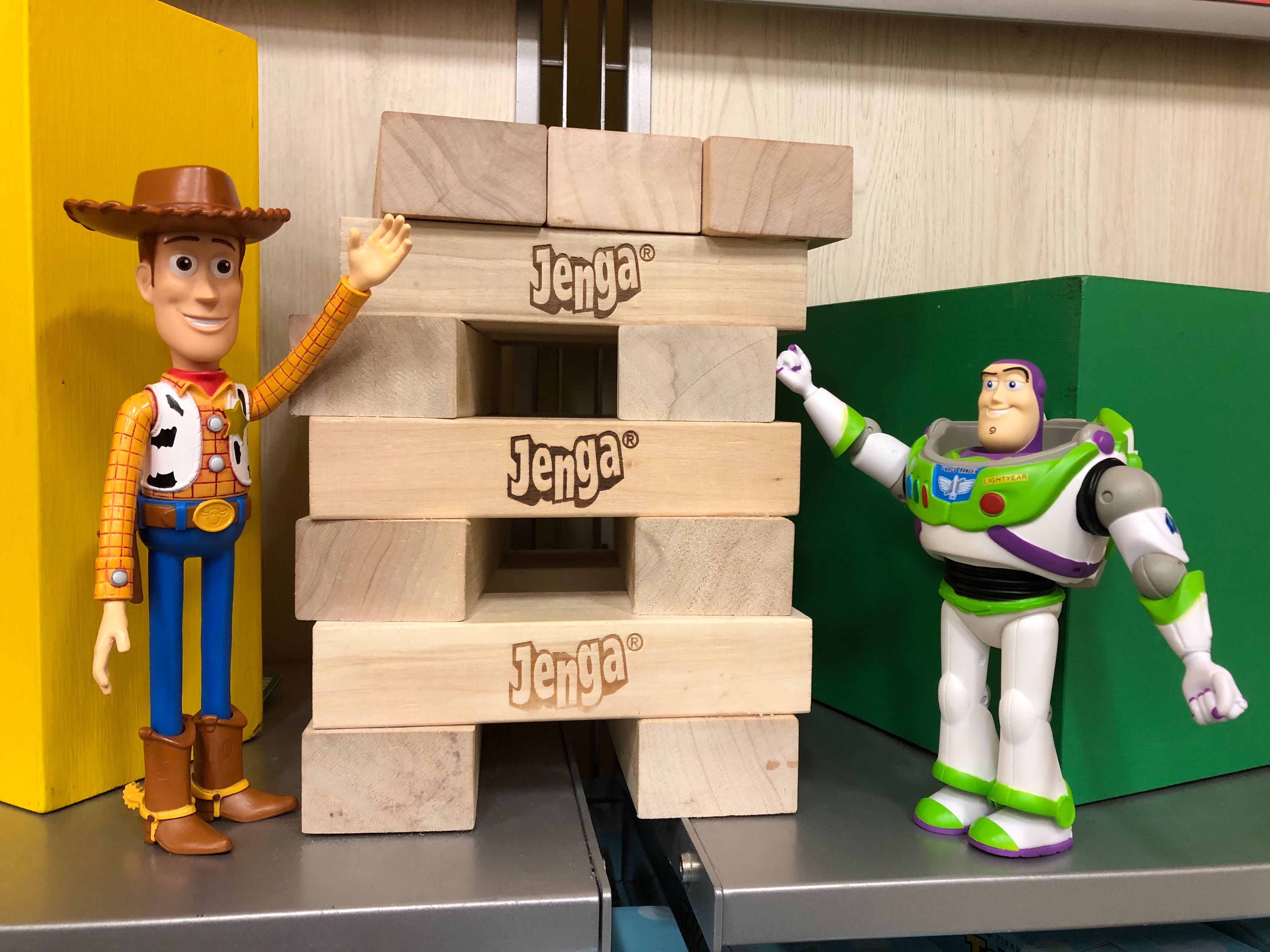 Thanks for following us around Disney's Hollywood Studios today. Be sure to keep following WDWNT for more updates on all the latest at Walt Disney World and beyond!