Welcome to a beautiful day at EPCOT. The walls and paths are always changing. As we arrived this morning, we noticed more walls have gone up around the entrance.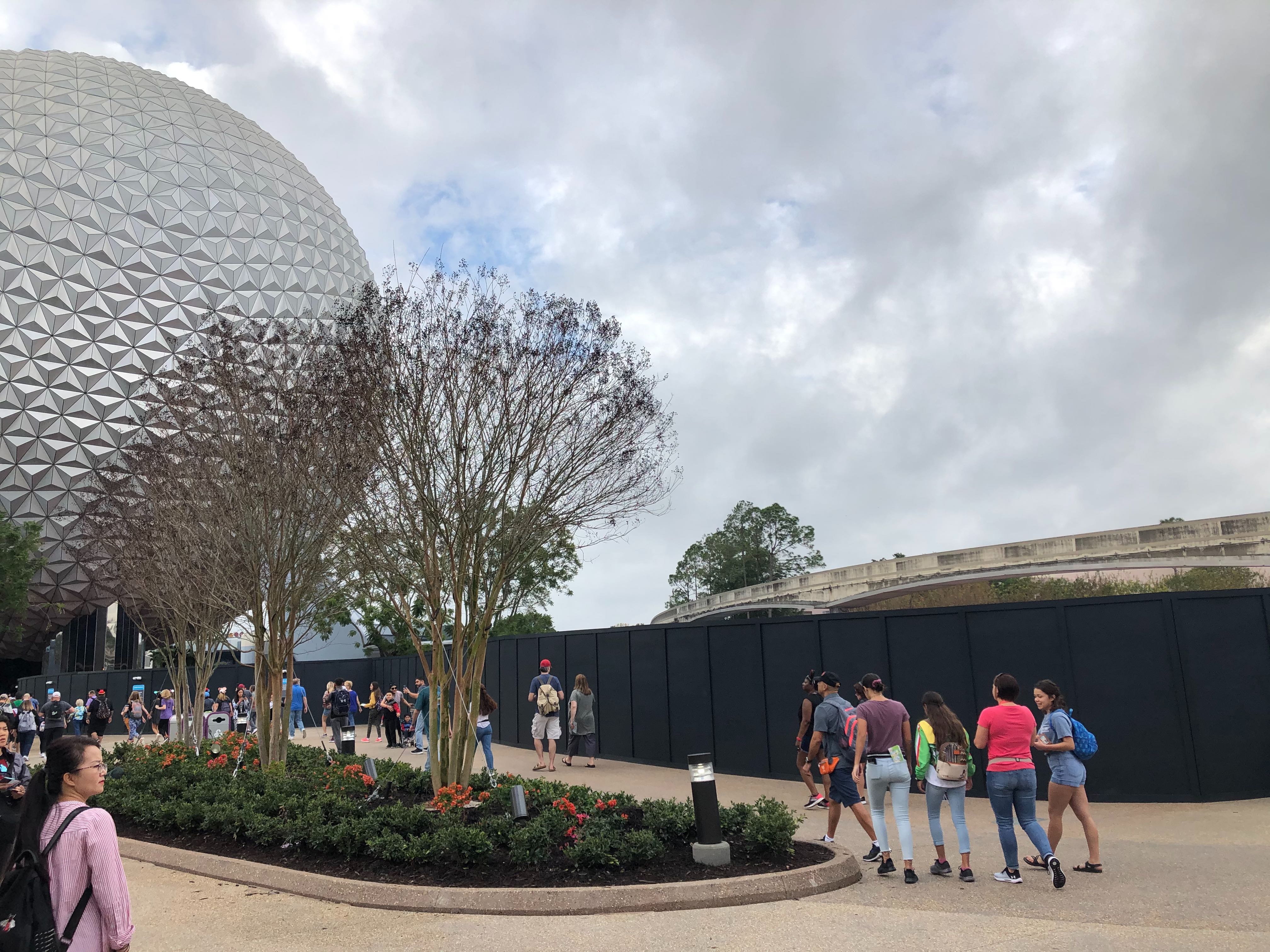 On our last visit, there were planters around the area. But now there are actual construction walls.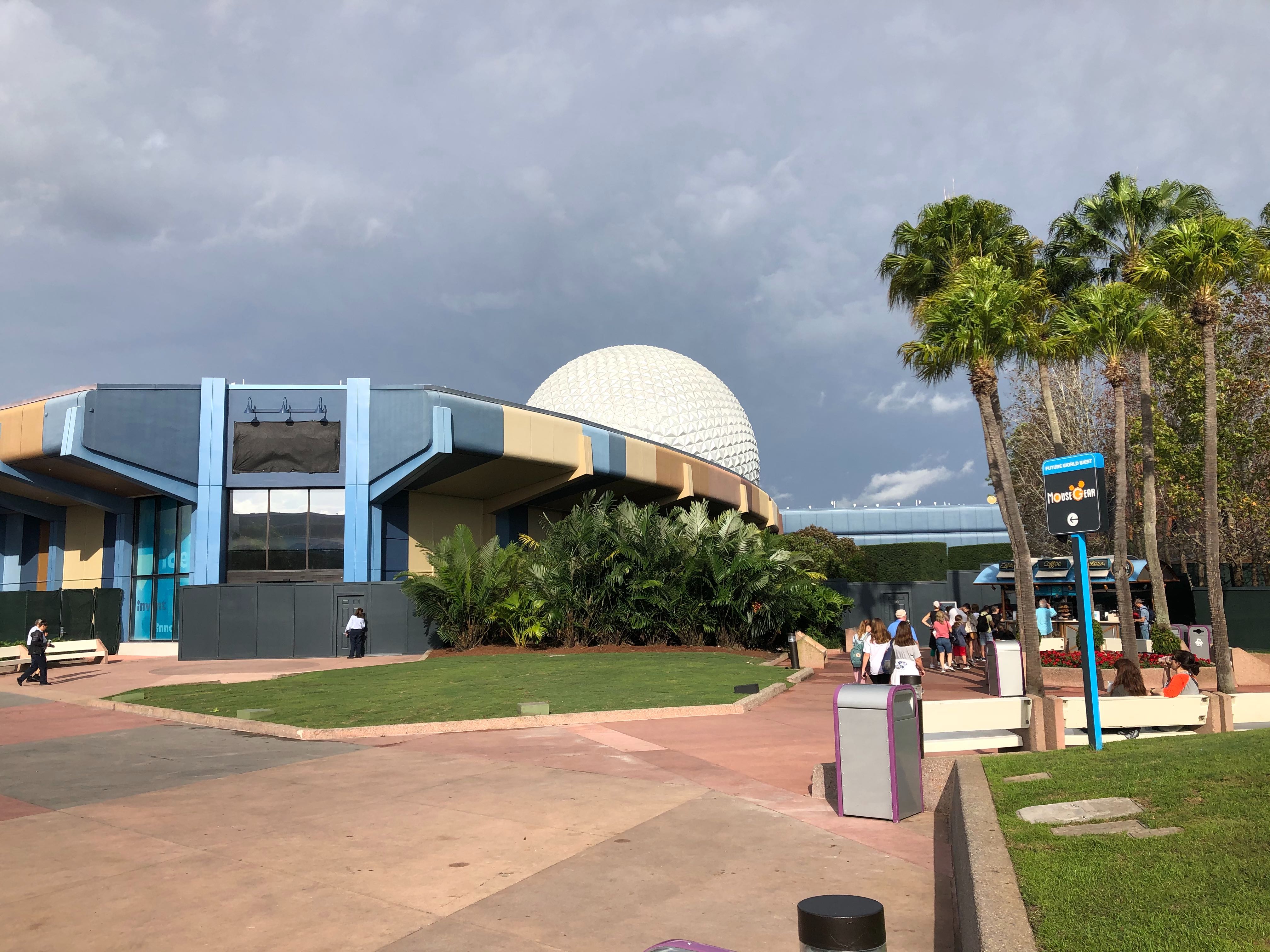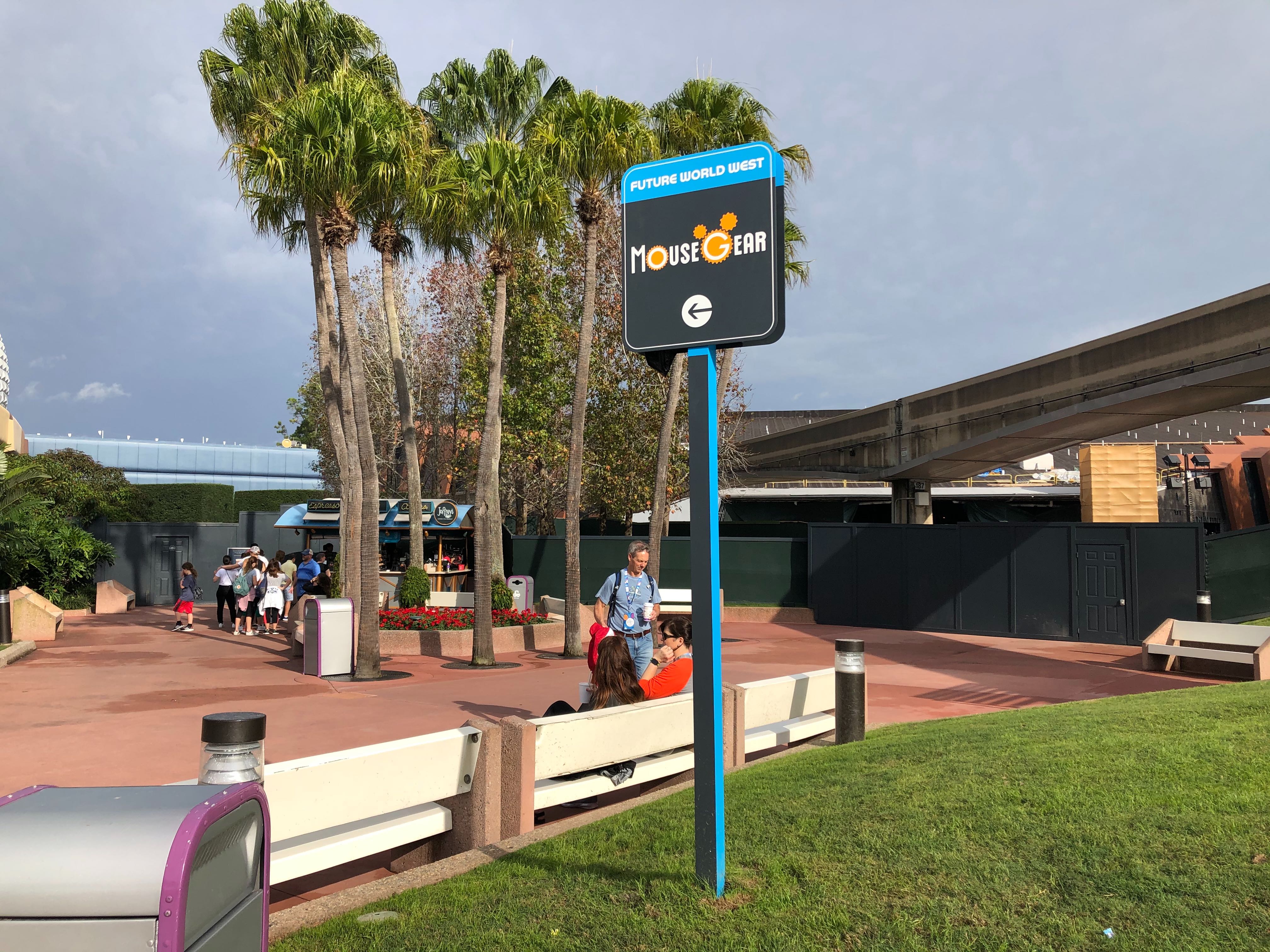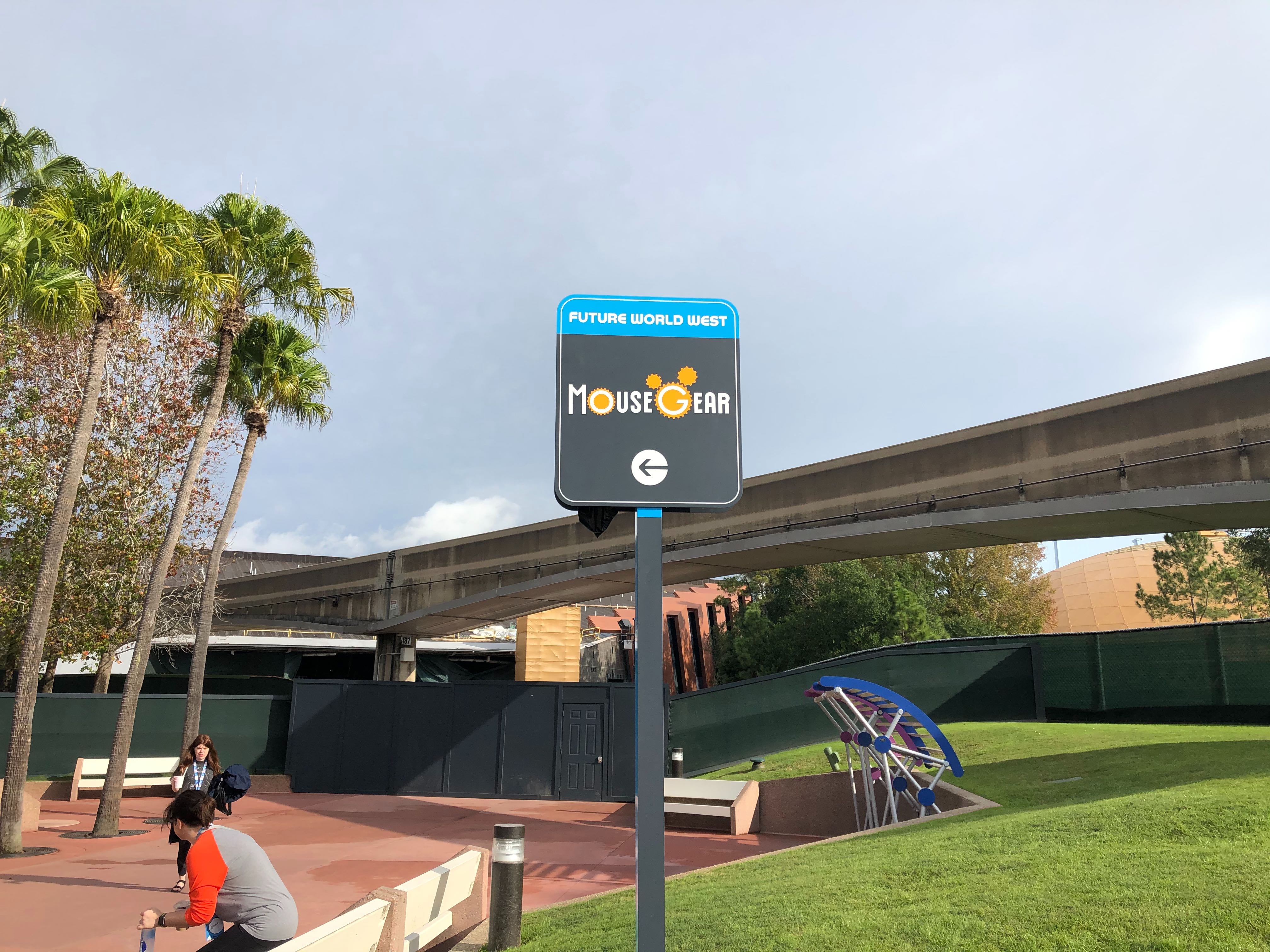 As we made our way into the park, we spotted a new sign for the temporary MouseGear that will be located at Innoventions East.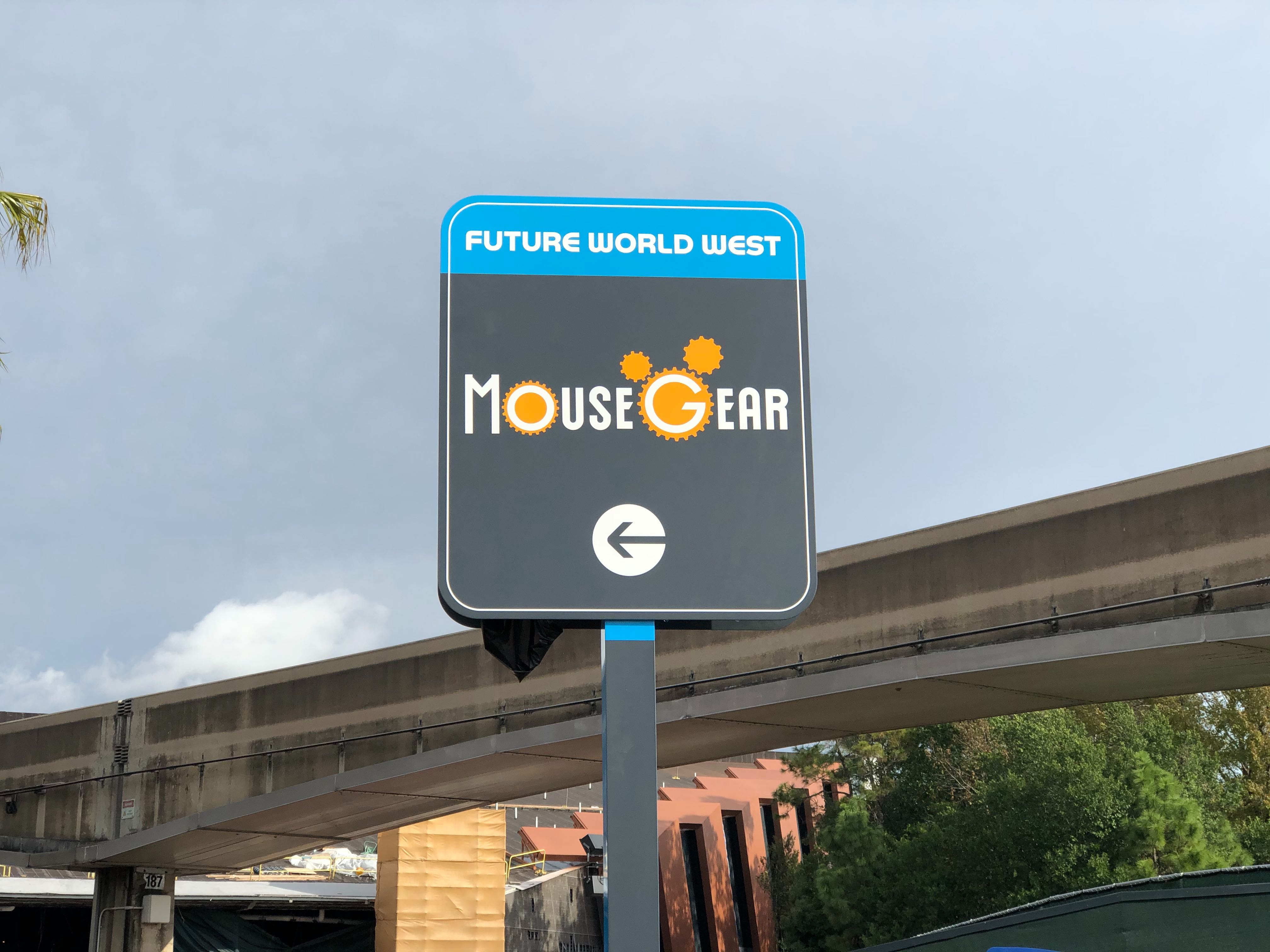 But, oops: the sign is wrong.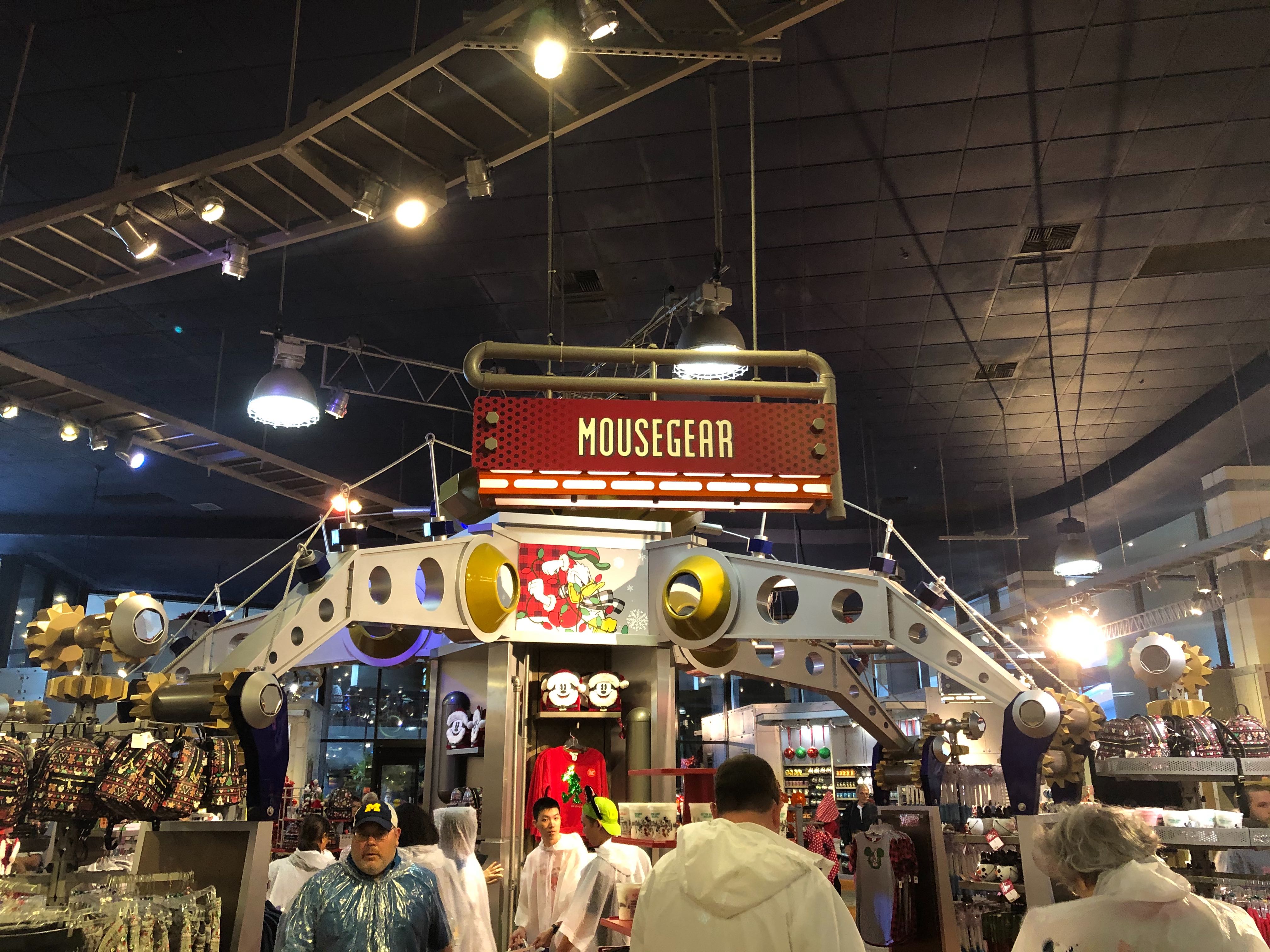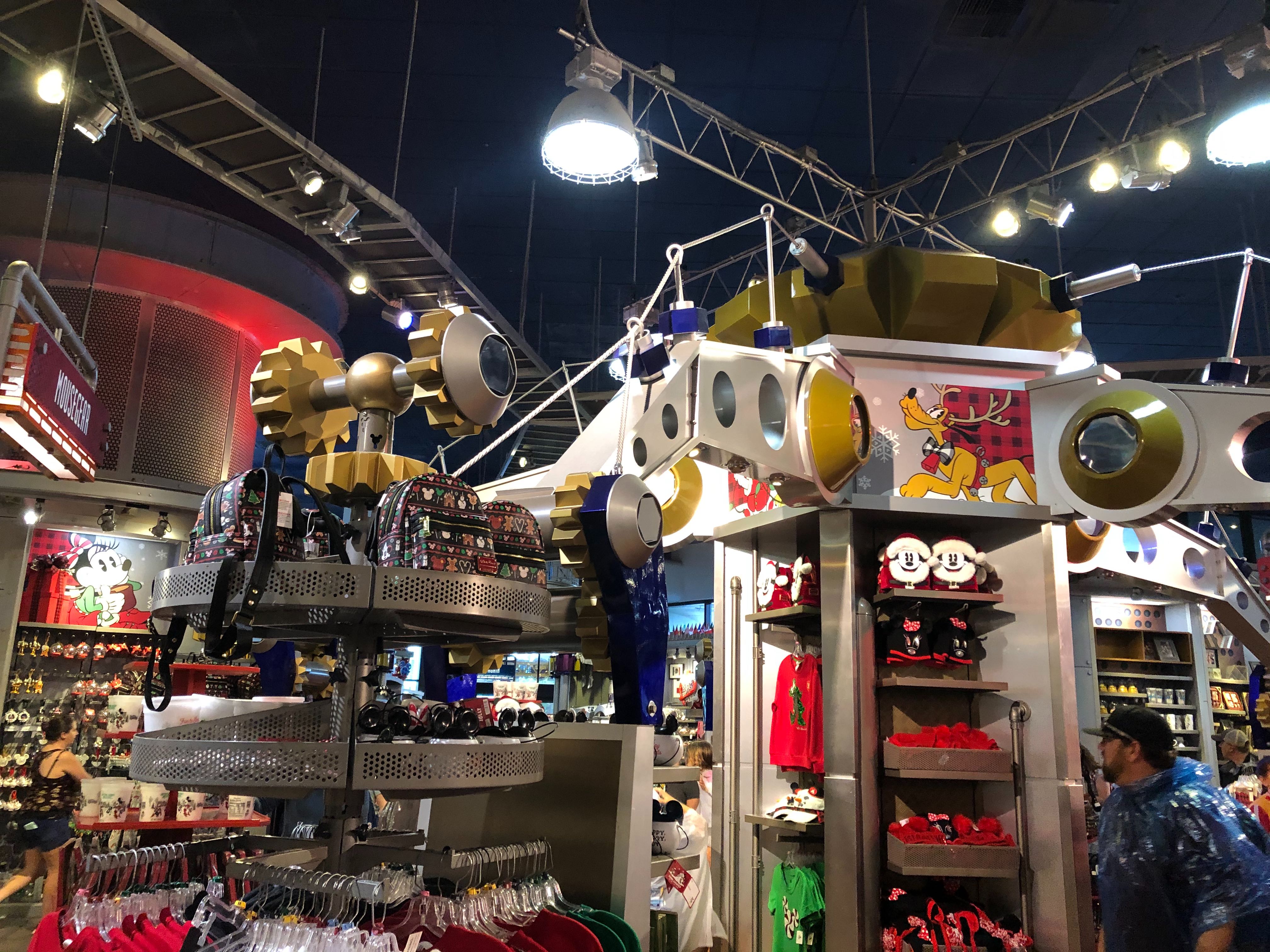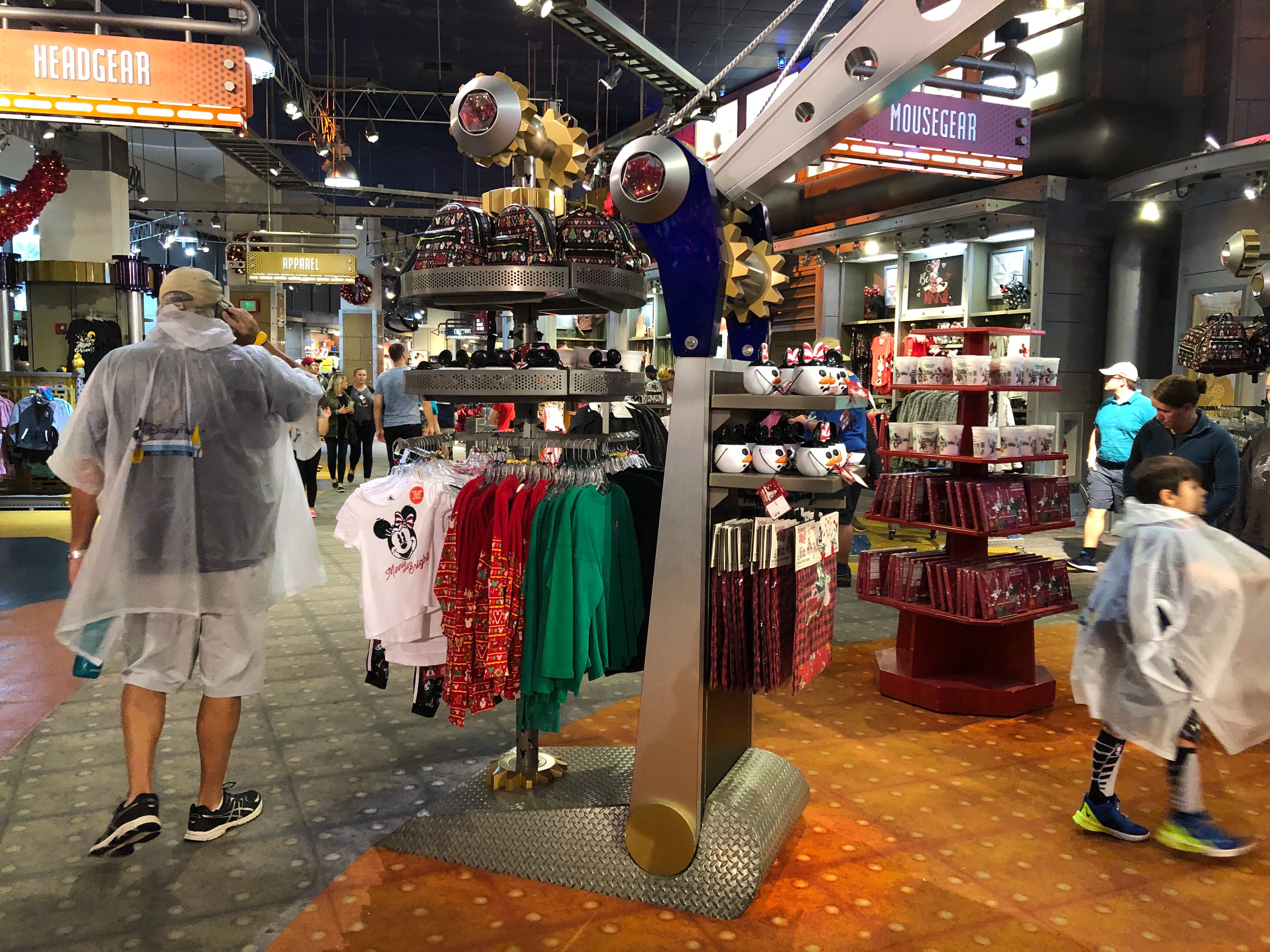 We said a quick farewell to MouseGear before they close for the remodel. We know a lot of the themed elements might not survive, so we're feeling a little sad.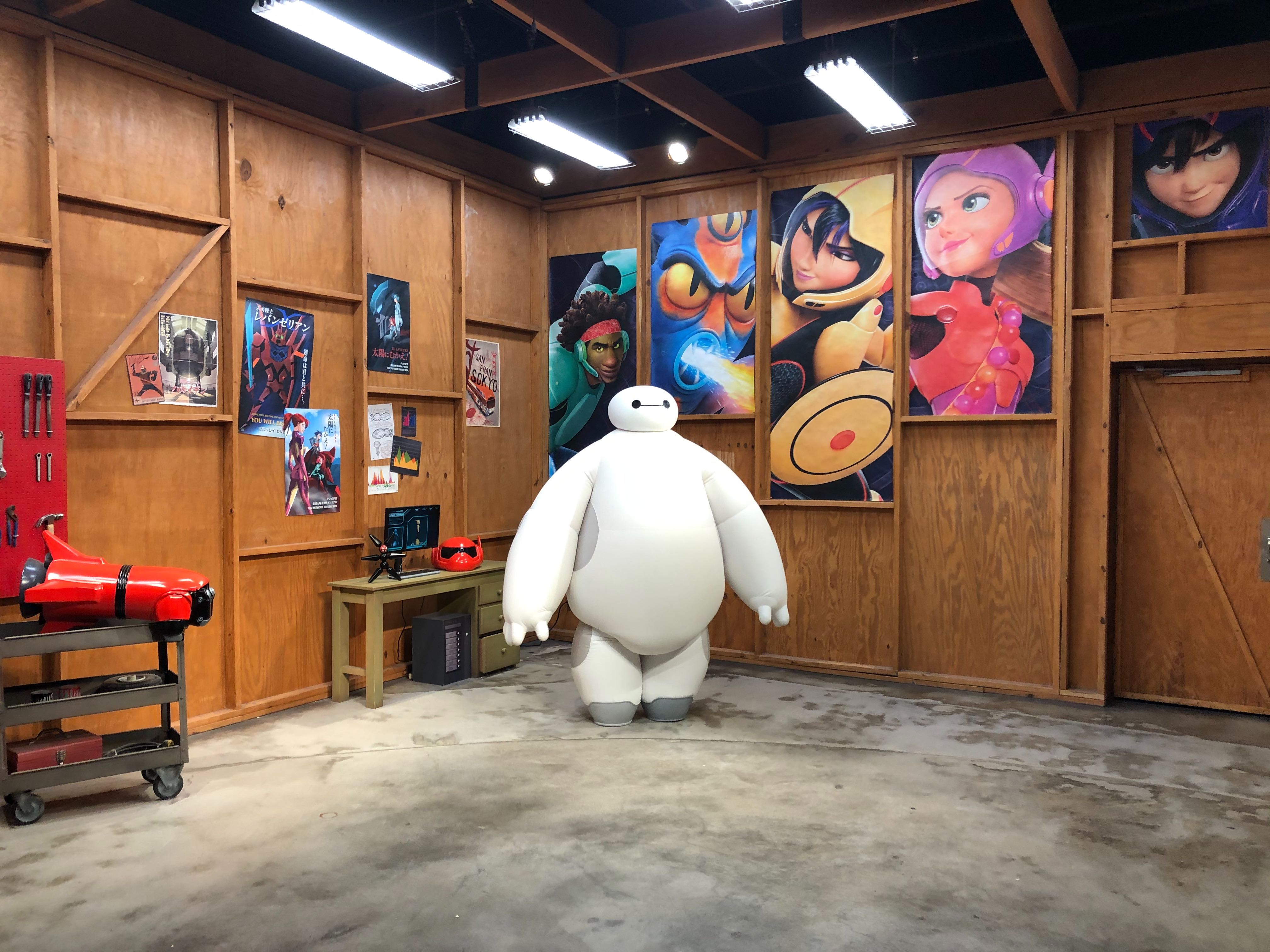 Baymax says "hello."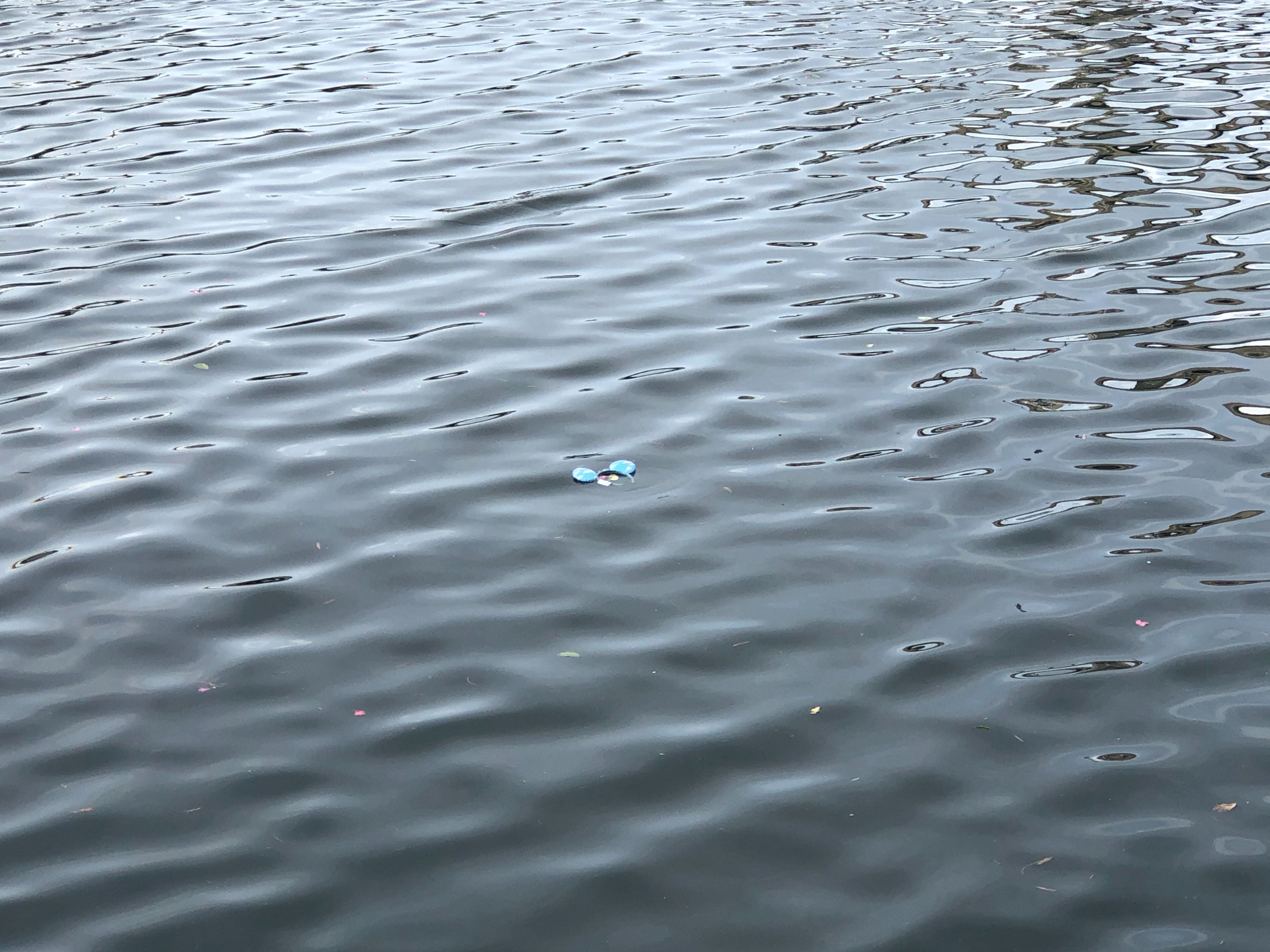 Apparently, Minnie ears can be used as a floatation device.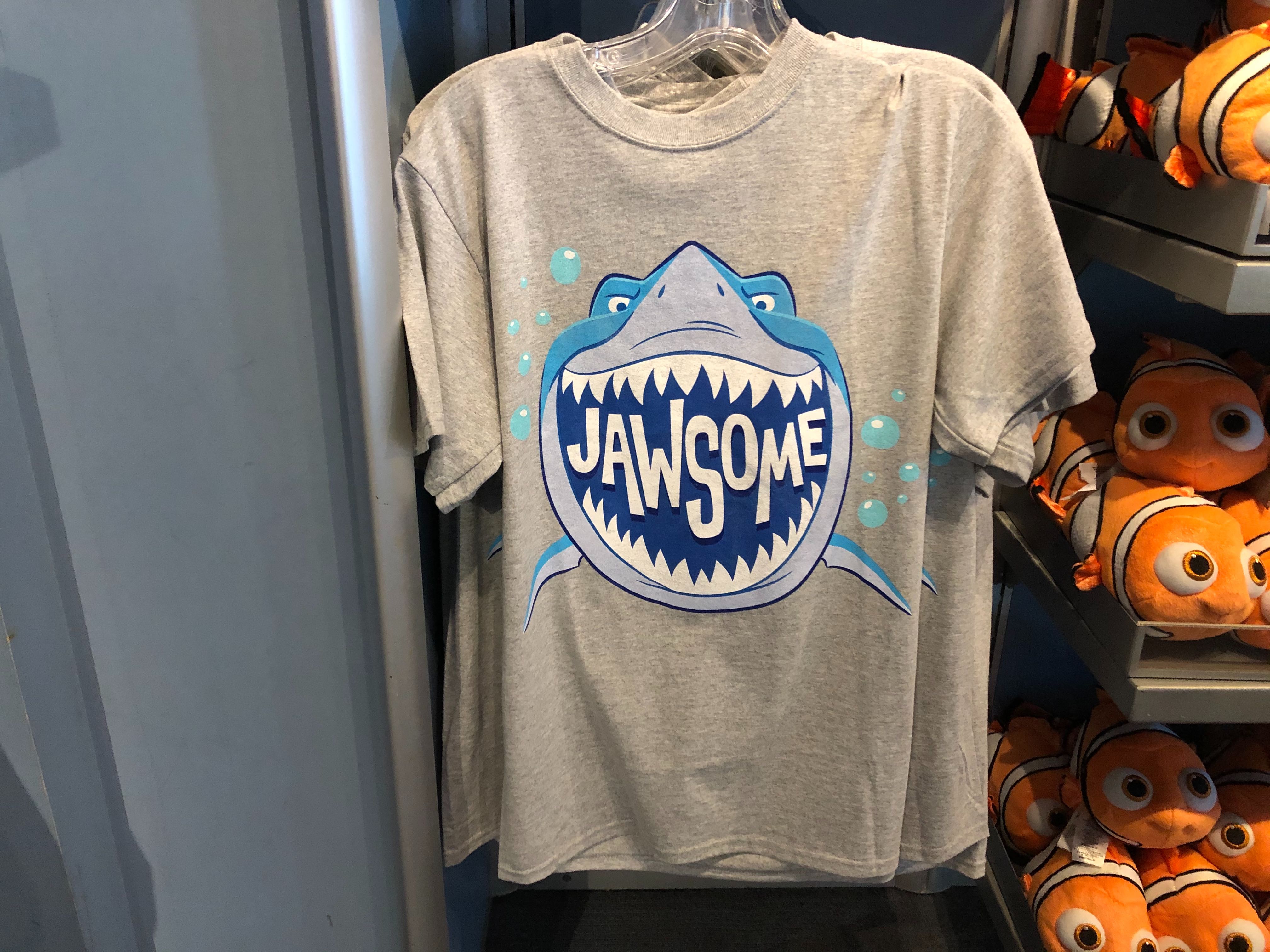 Inside The Seas, we found a Jawsome shirt for $24.99. We should have worn this when we reviewed the Finding Nemo creamsicle cupcake.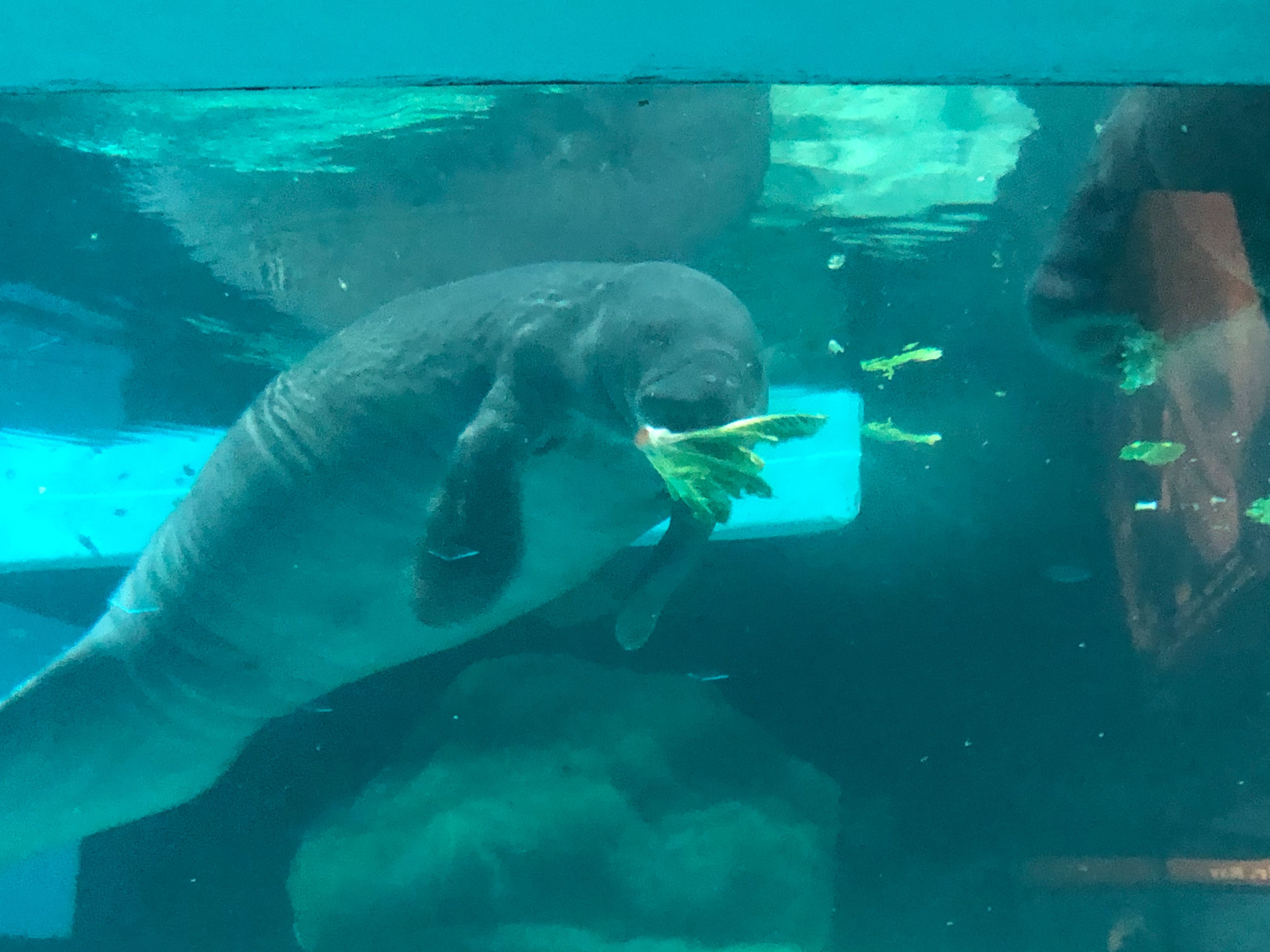 Might be time for a quick snack break.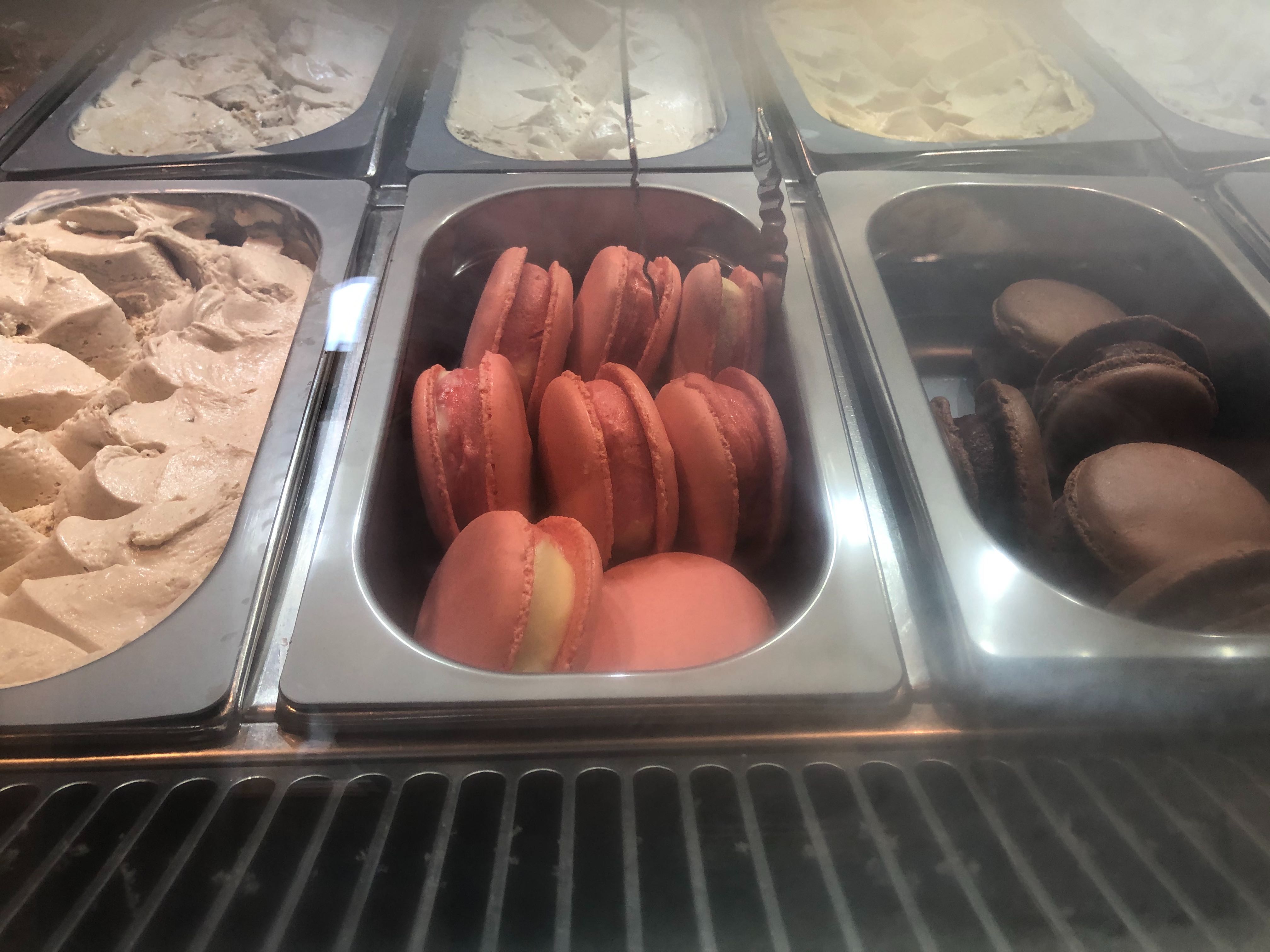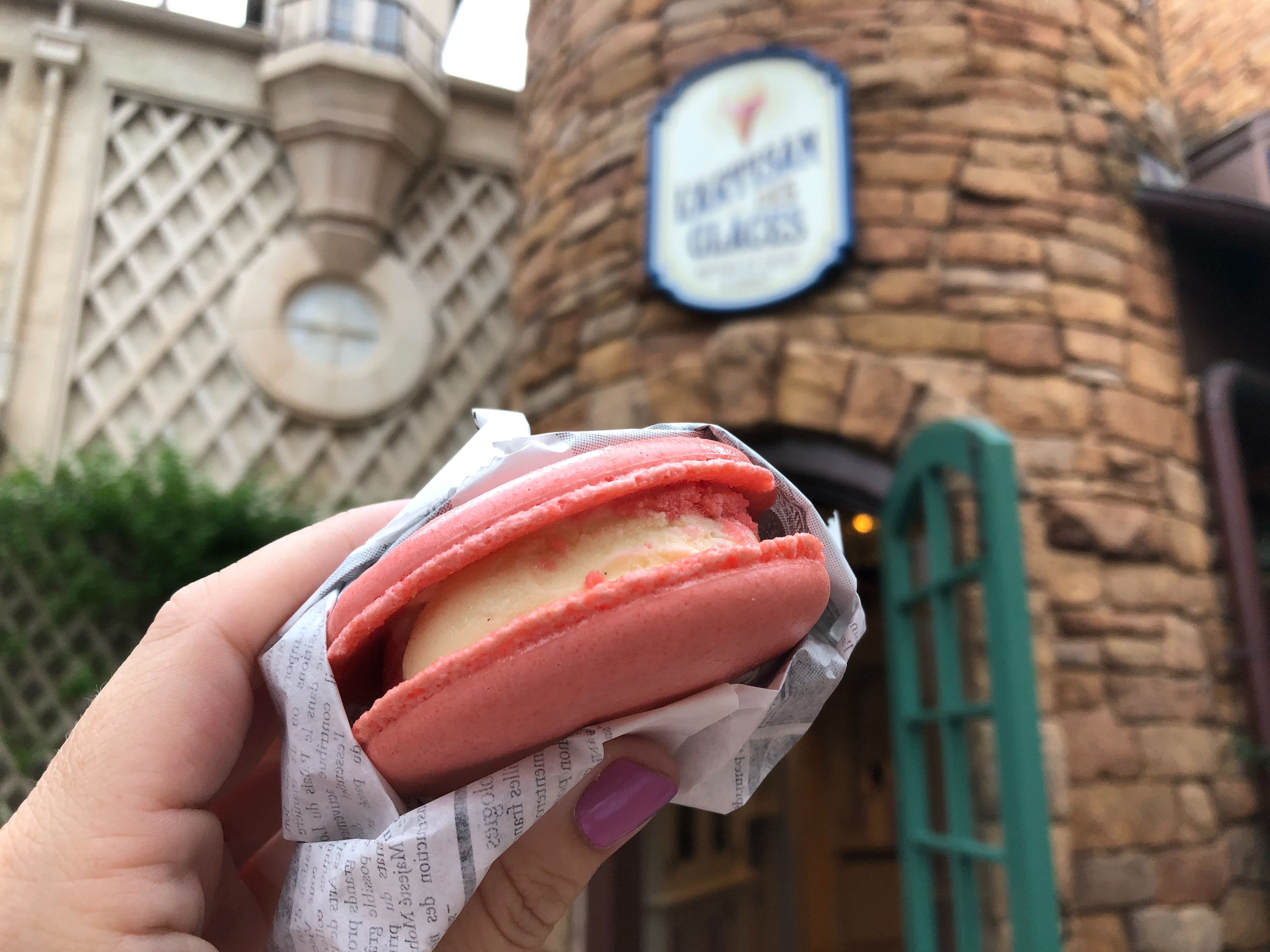 L'Artisan des Glaces has their seasonal strawberries and cream macaron ice cream sandwich back. We can confirm these are just as delicious as they were last year.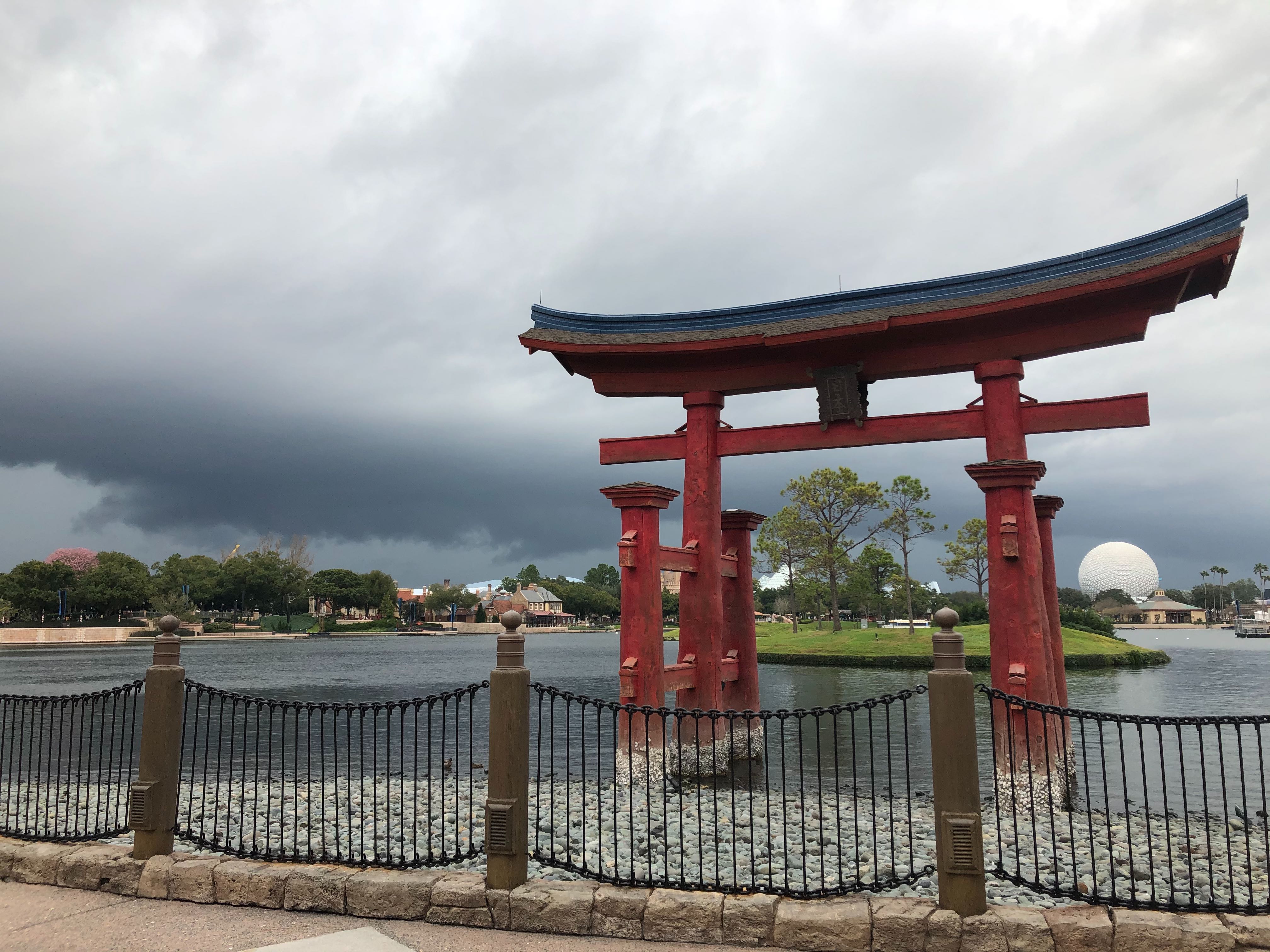 The weather turned very quickly. The sky does not look happy.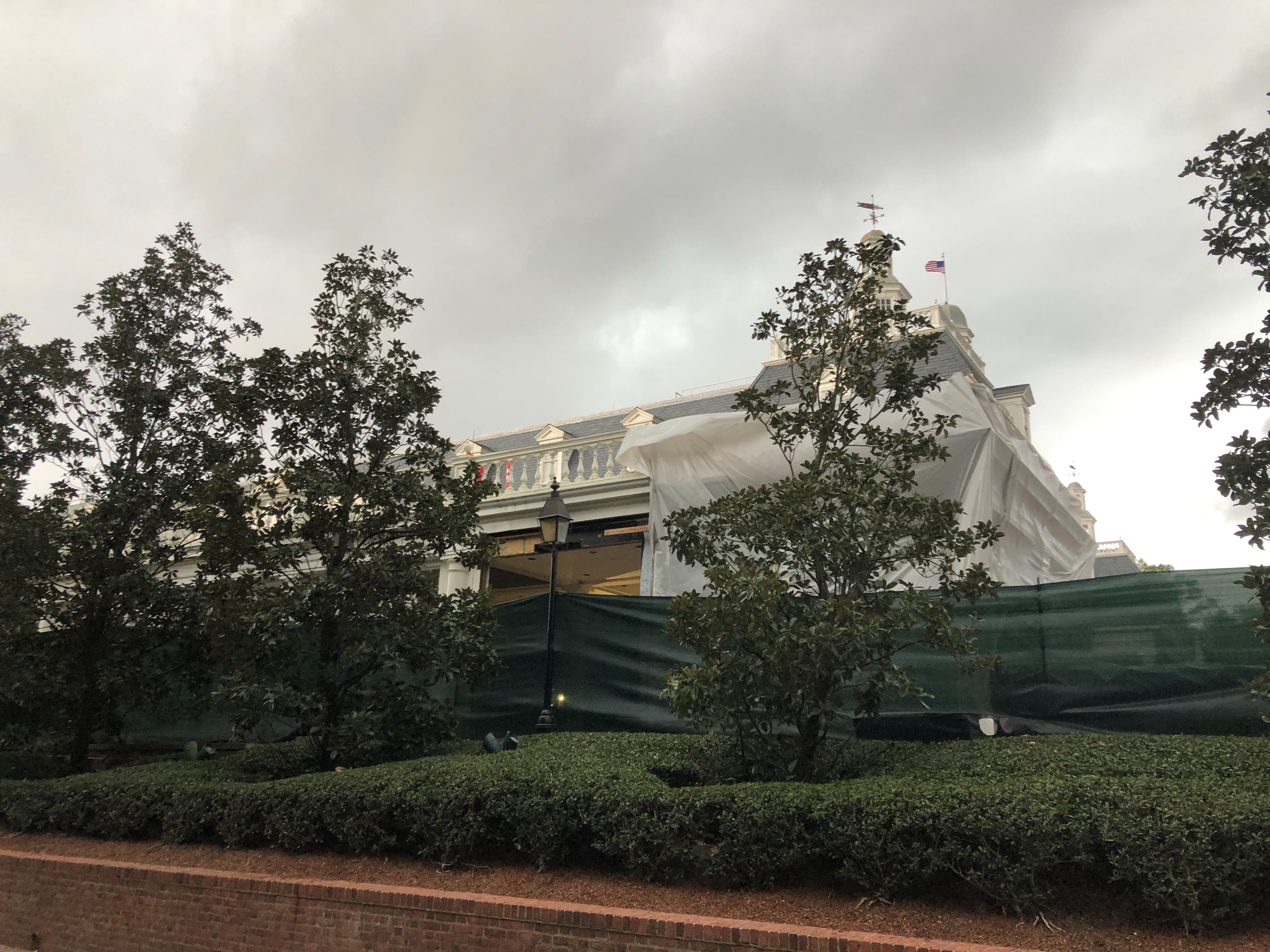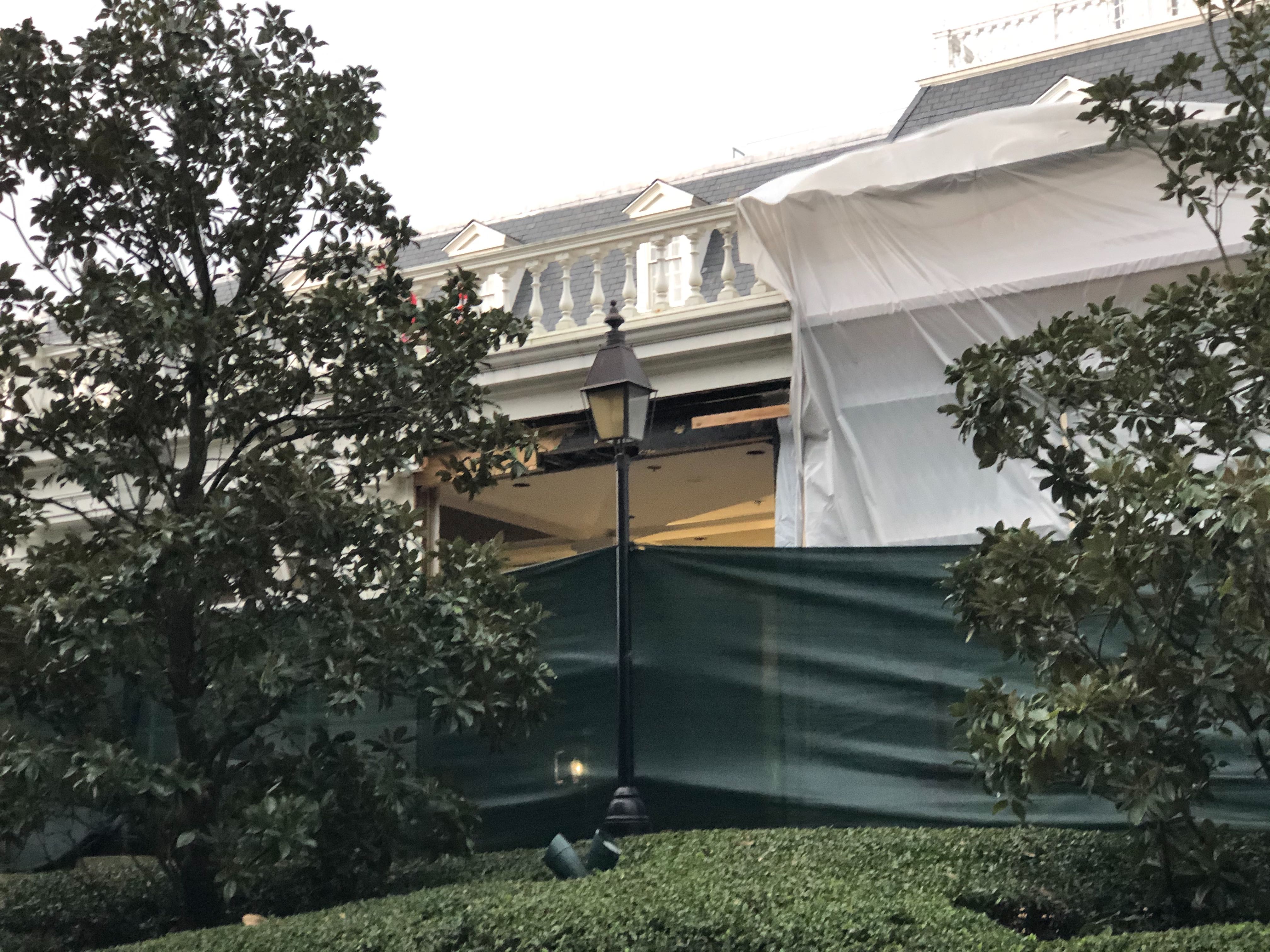 Regal Eagle Smokehouse: Craft Drafts and Barbecue isn't quite ready for guests; take a look at the side of the building.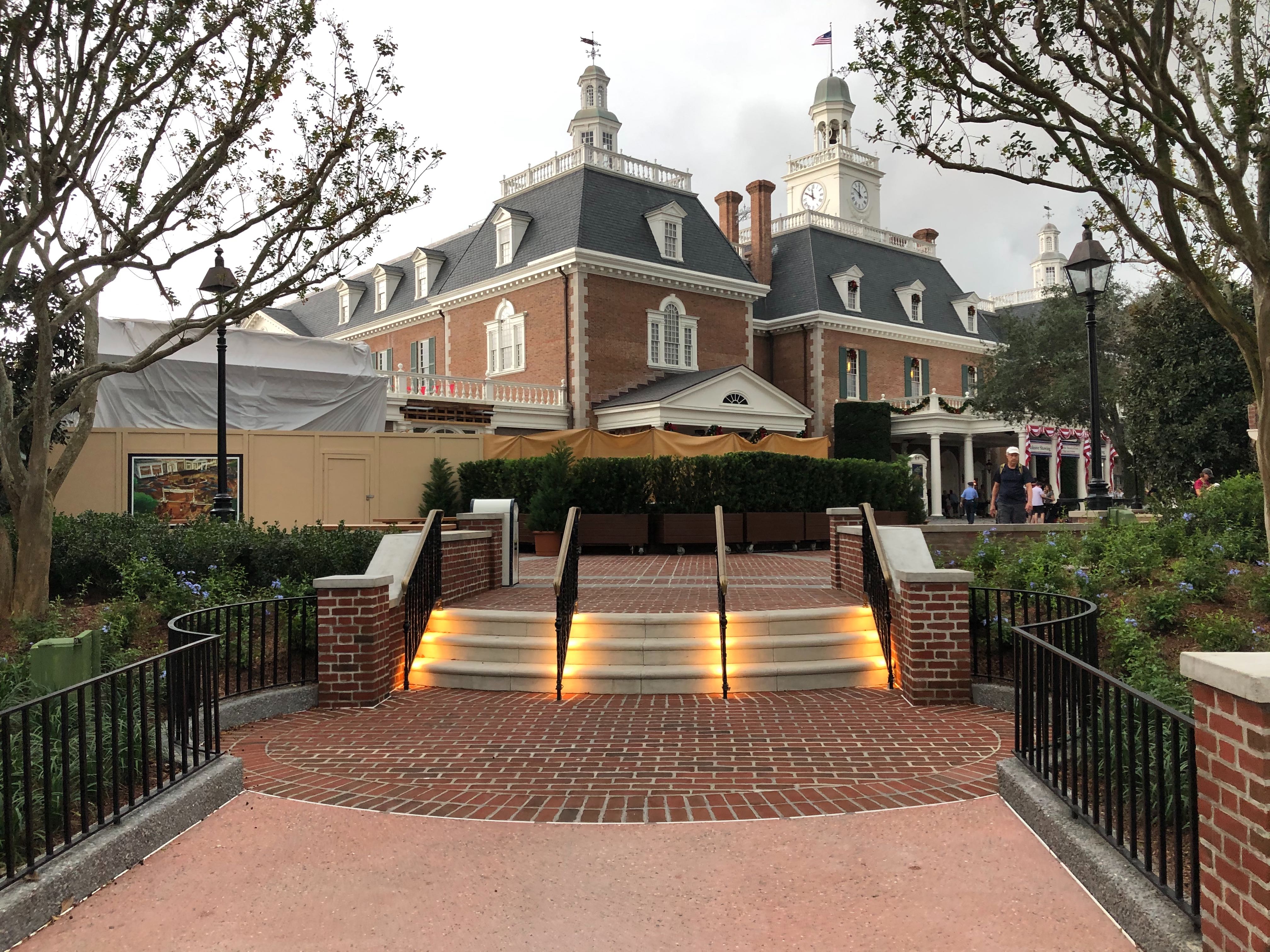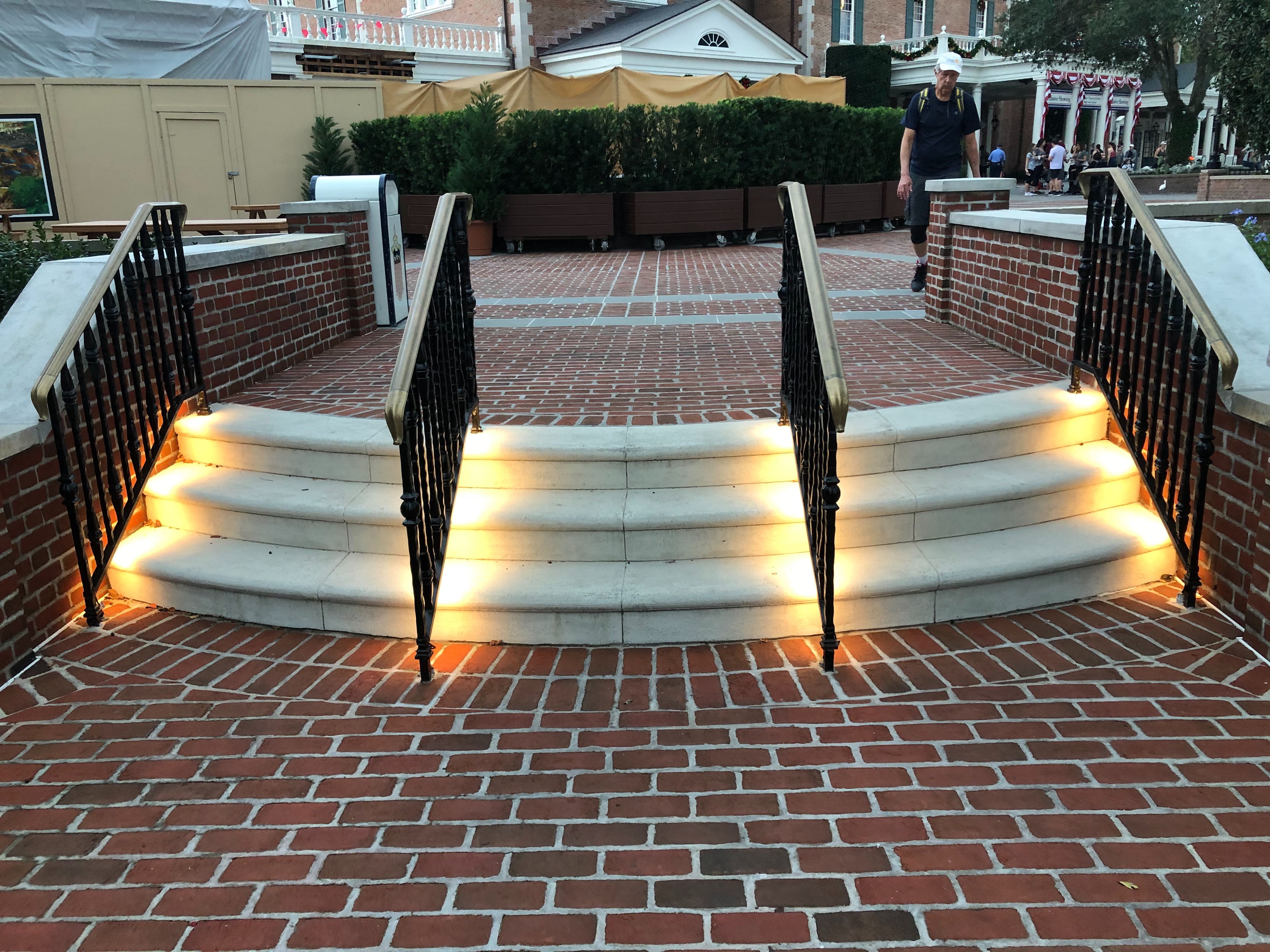 The new lights on the stairs are beautiful. They're guiding us toward delicious barbecue. We can't wait for this to open!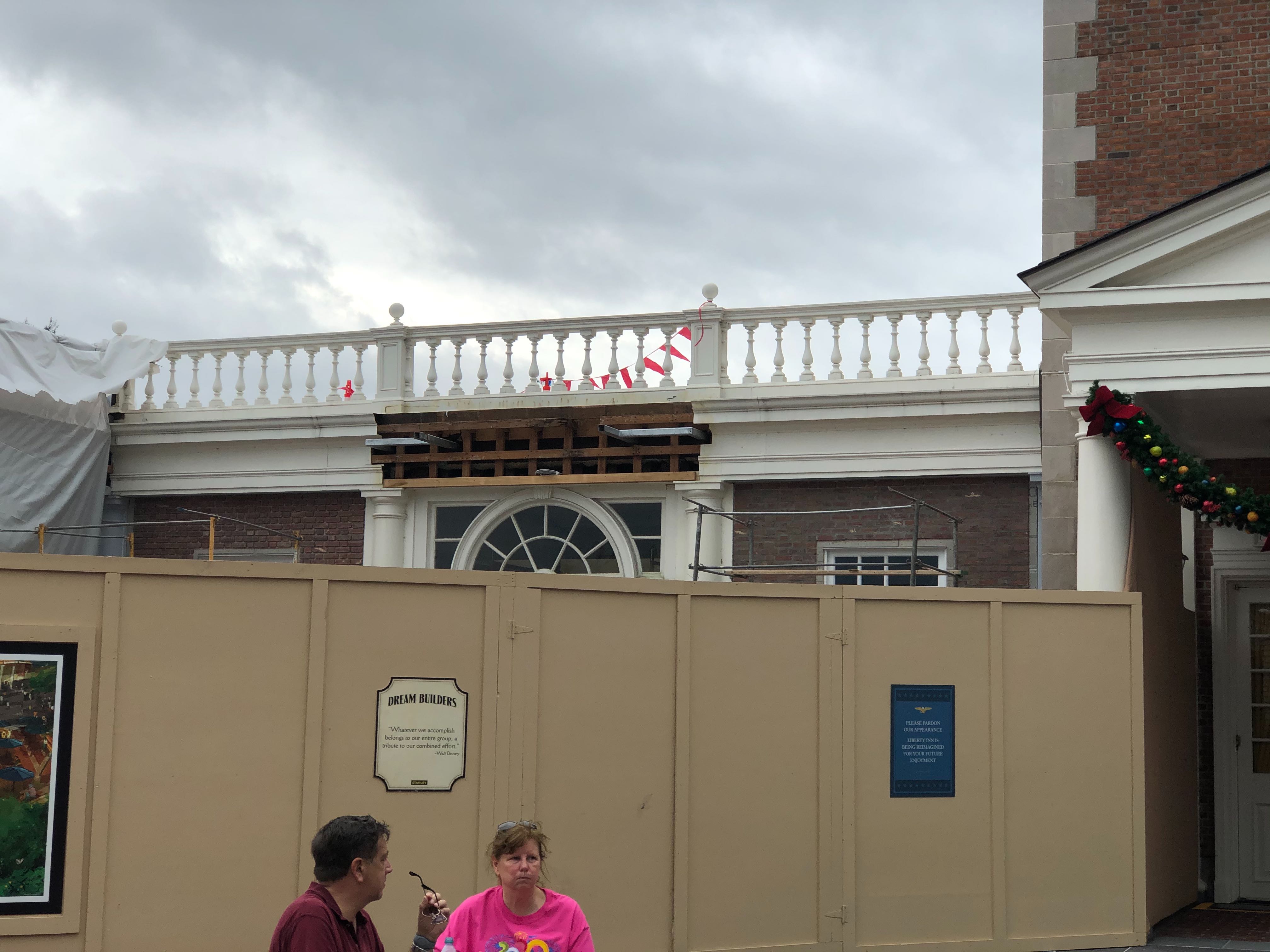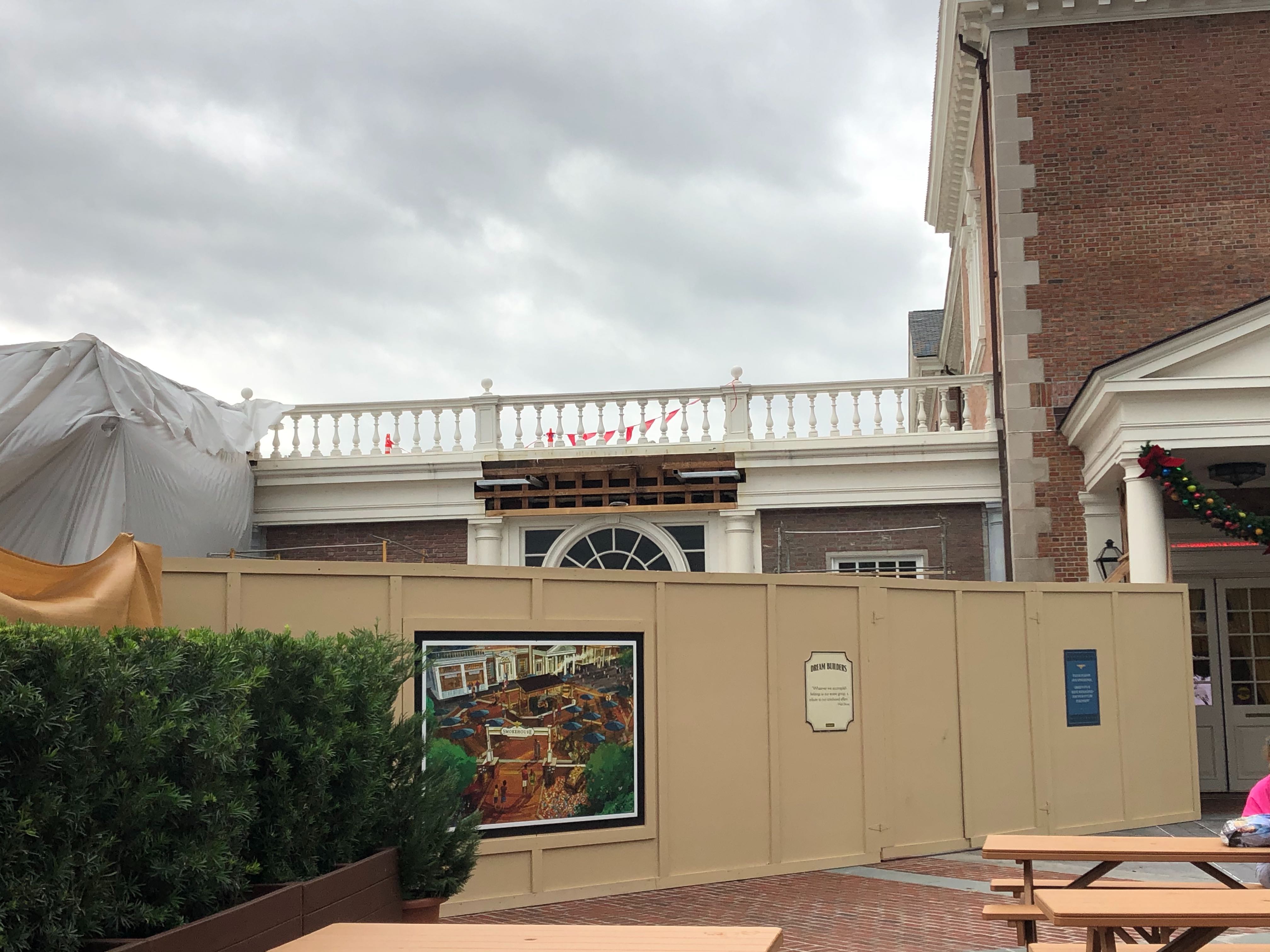 The exterior of the building is being themed to match its surroundings.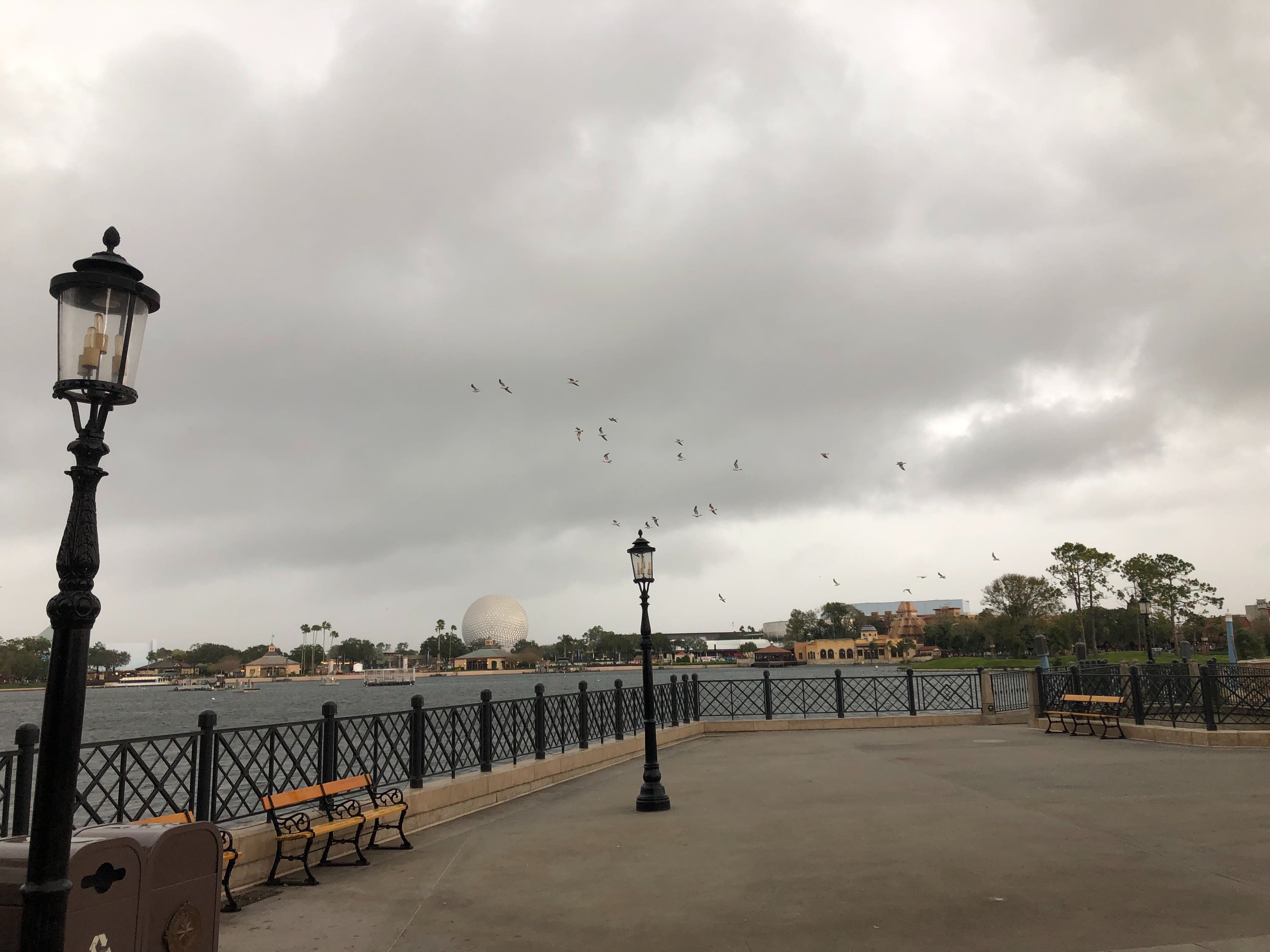 The birds are making a break for it before the sky opens up.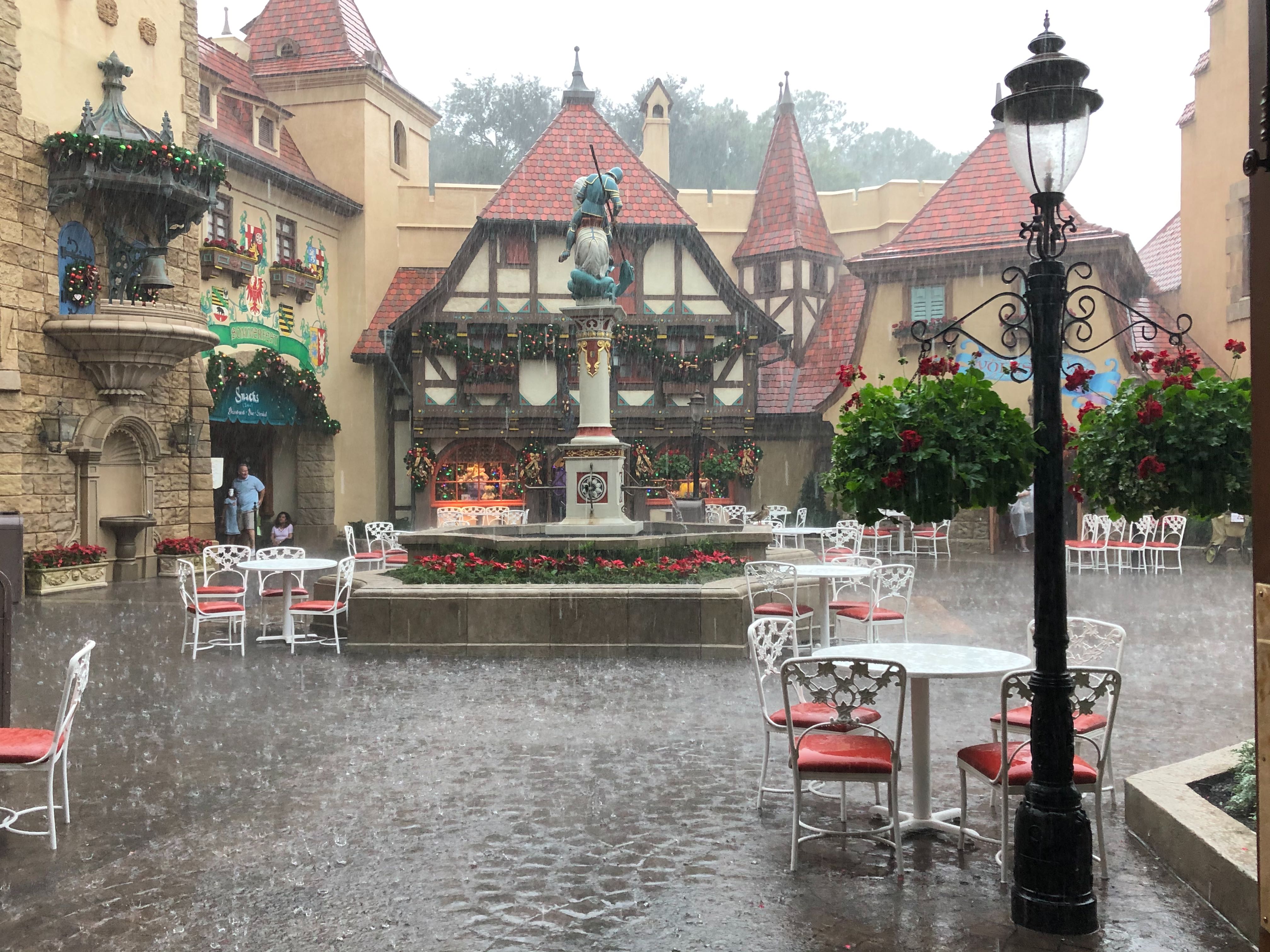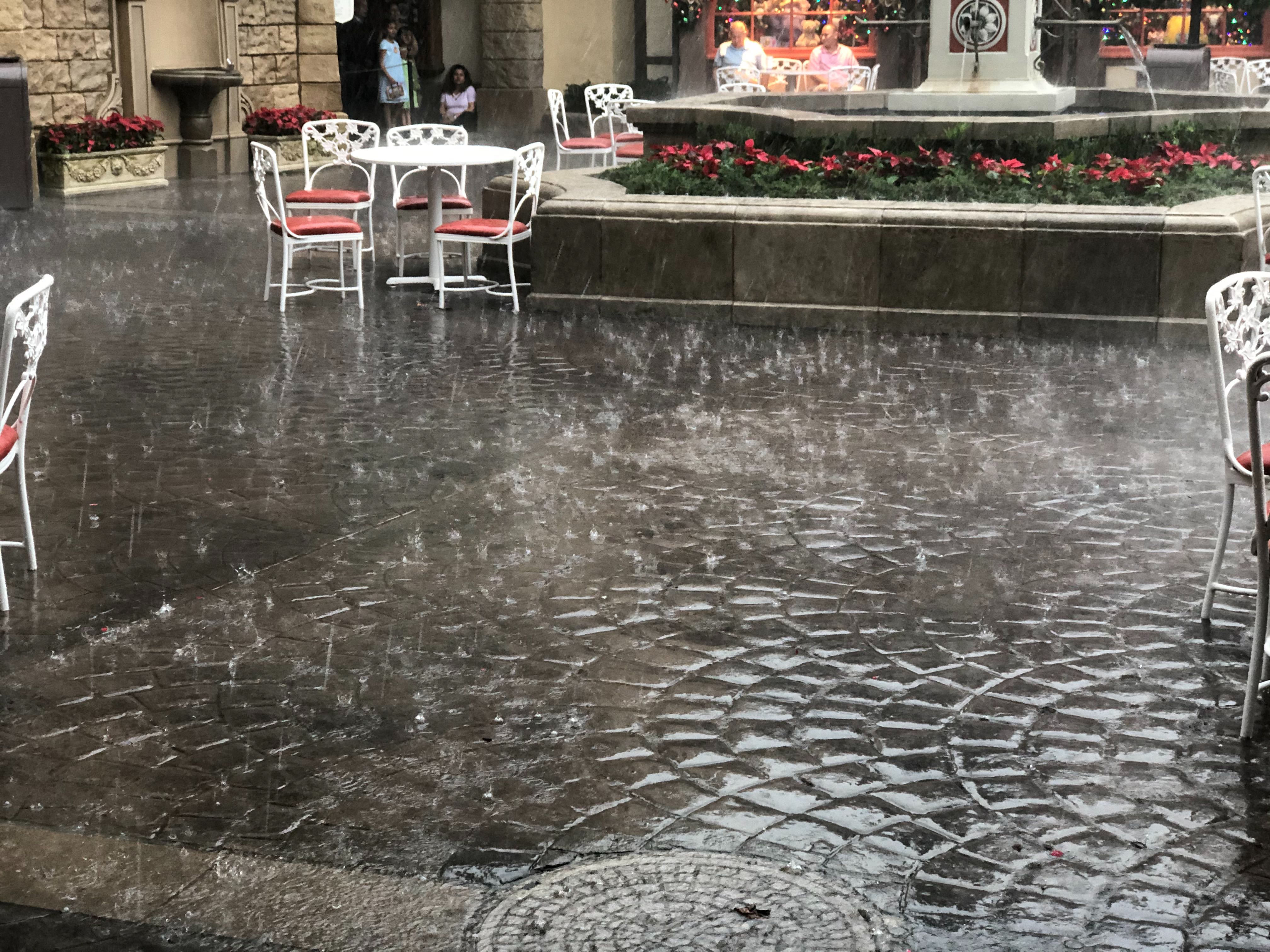 We made it about halfway around the world before the rain came pouring down.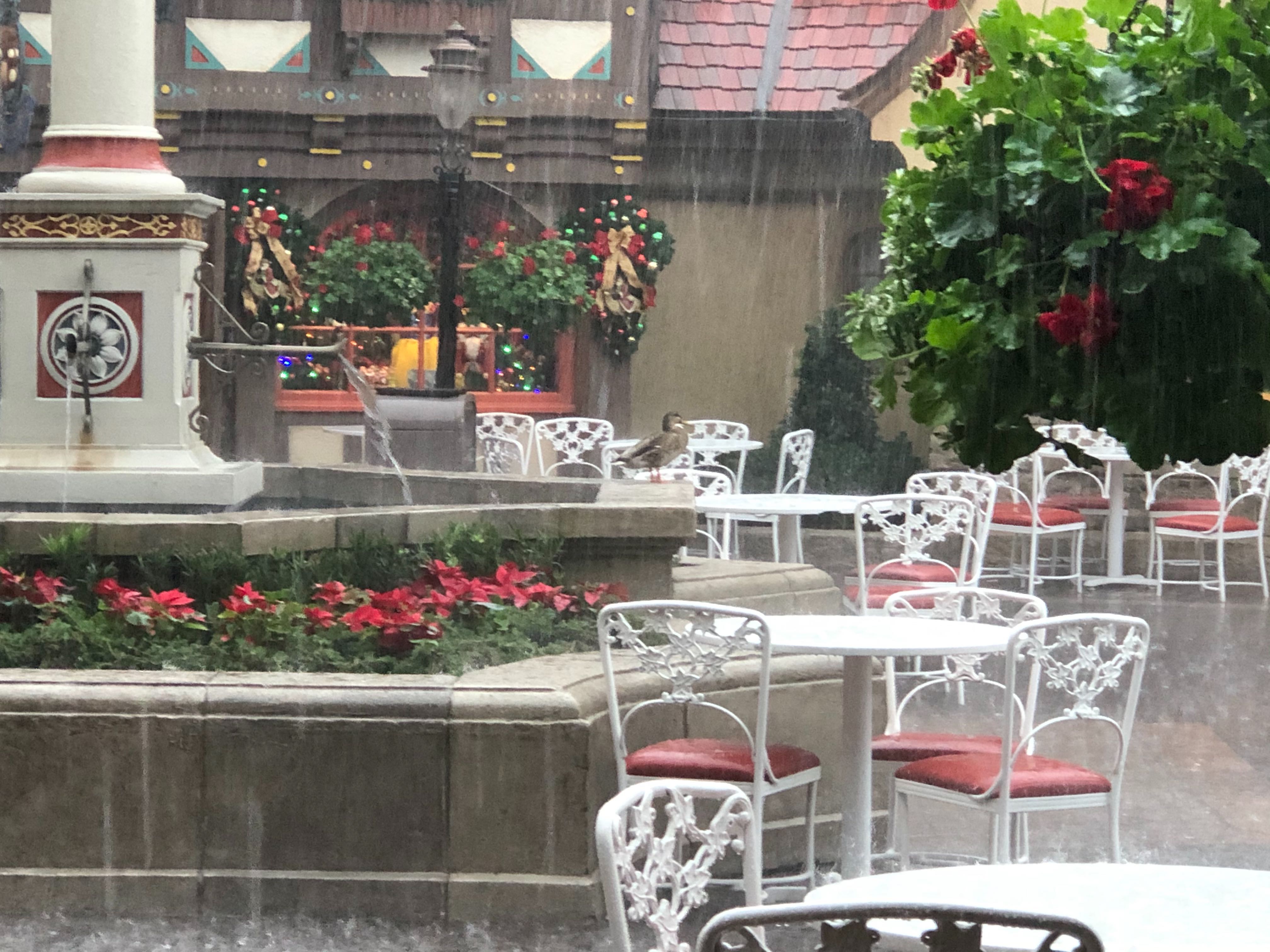 At least this duck is enjoying it.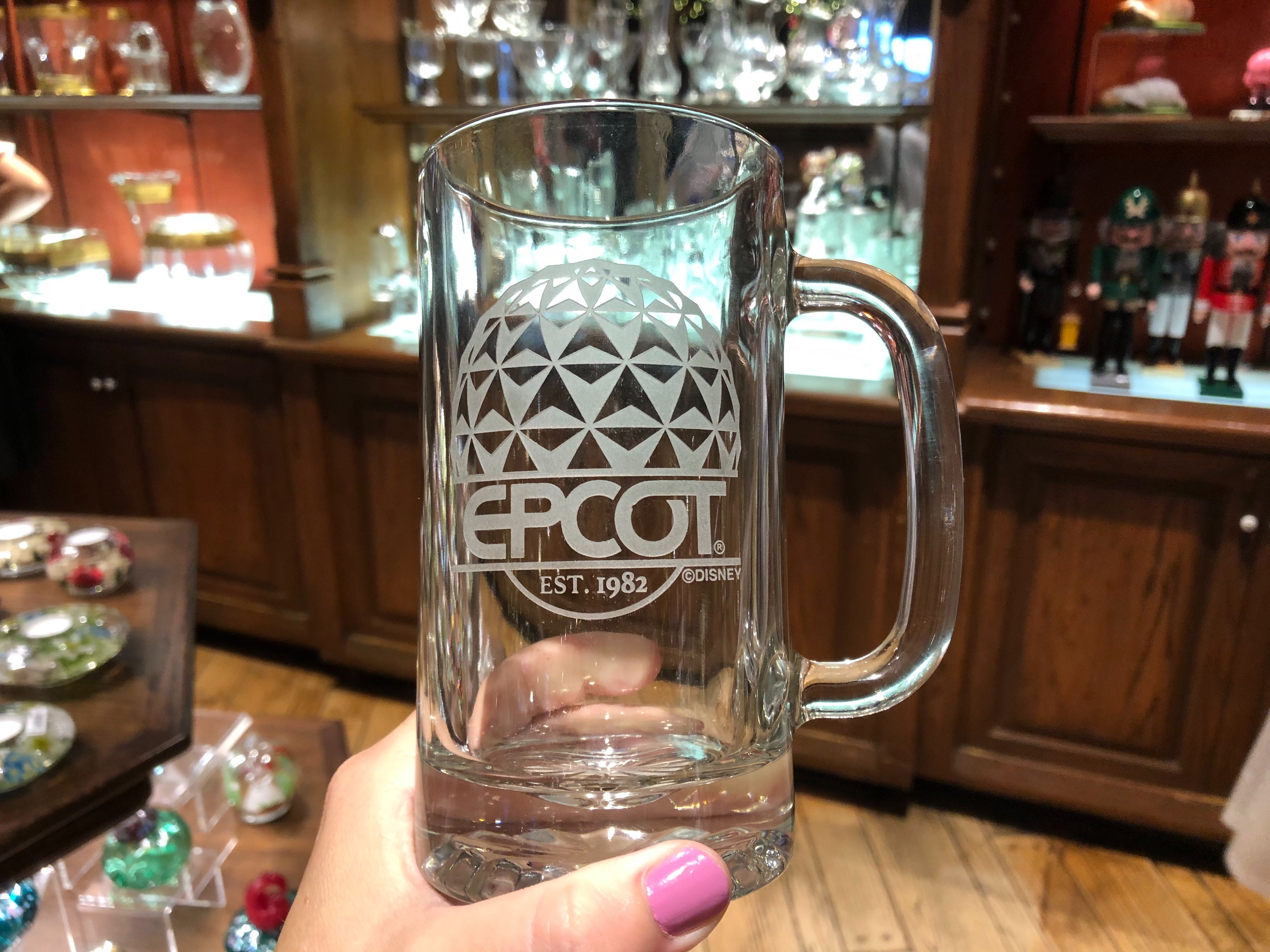 While hiding from the rain, we found the new EPCOT logo on a stein from Arribas Bros.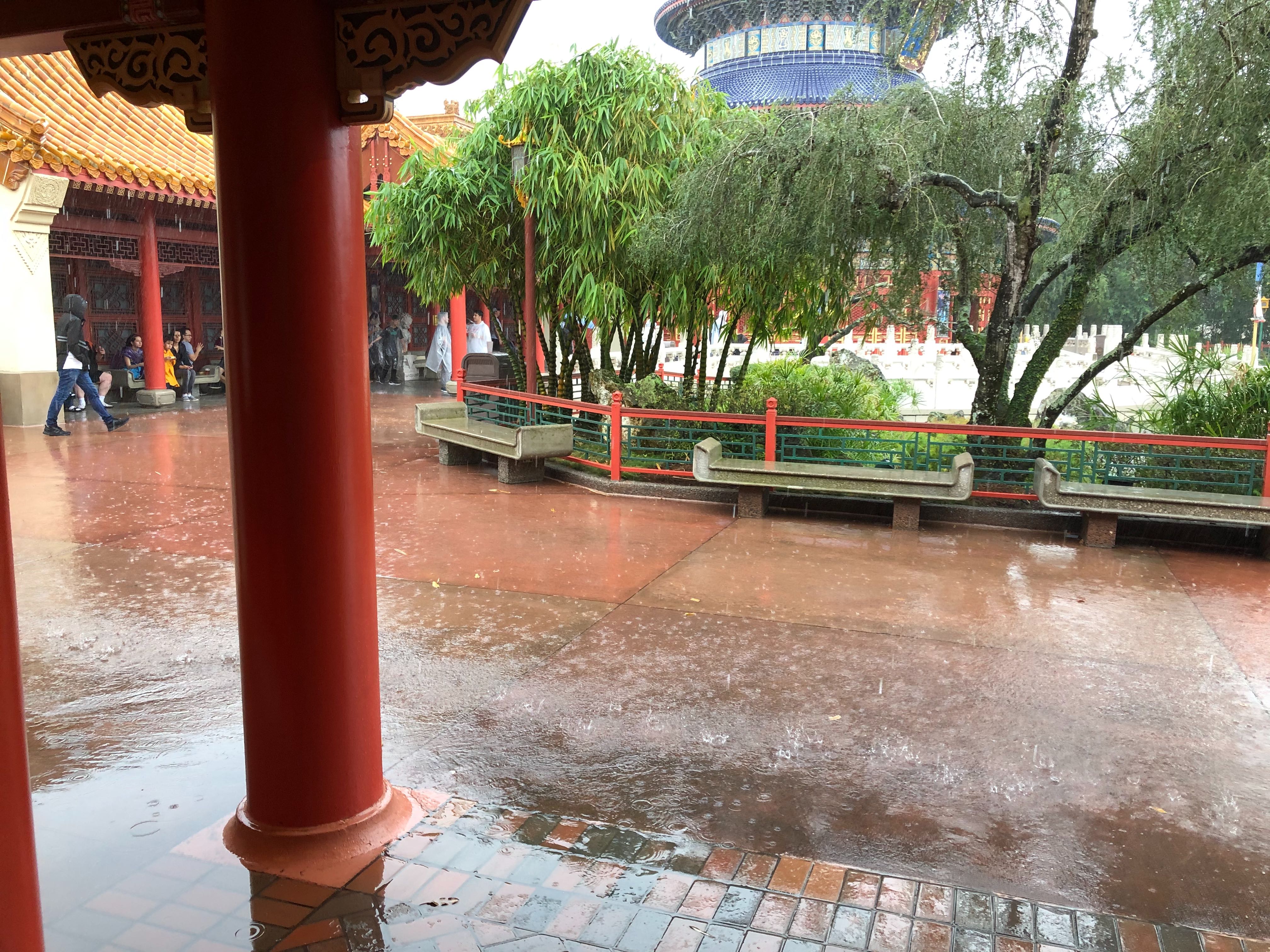 There's a pretty big river flowing through China.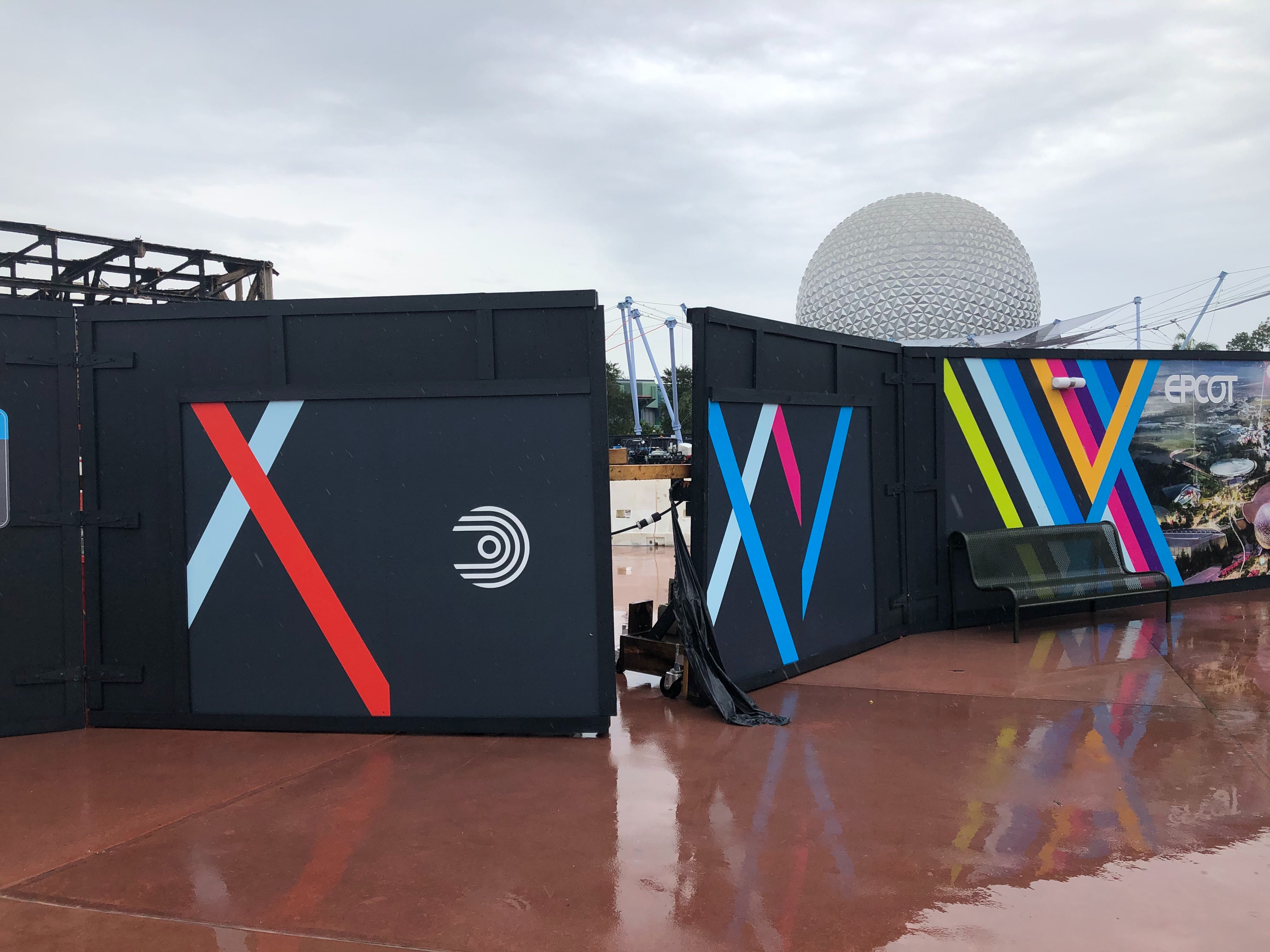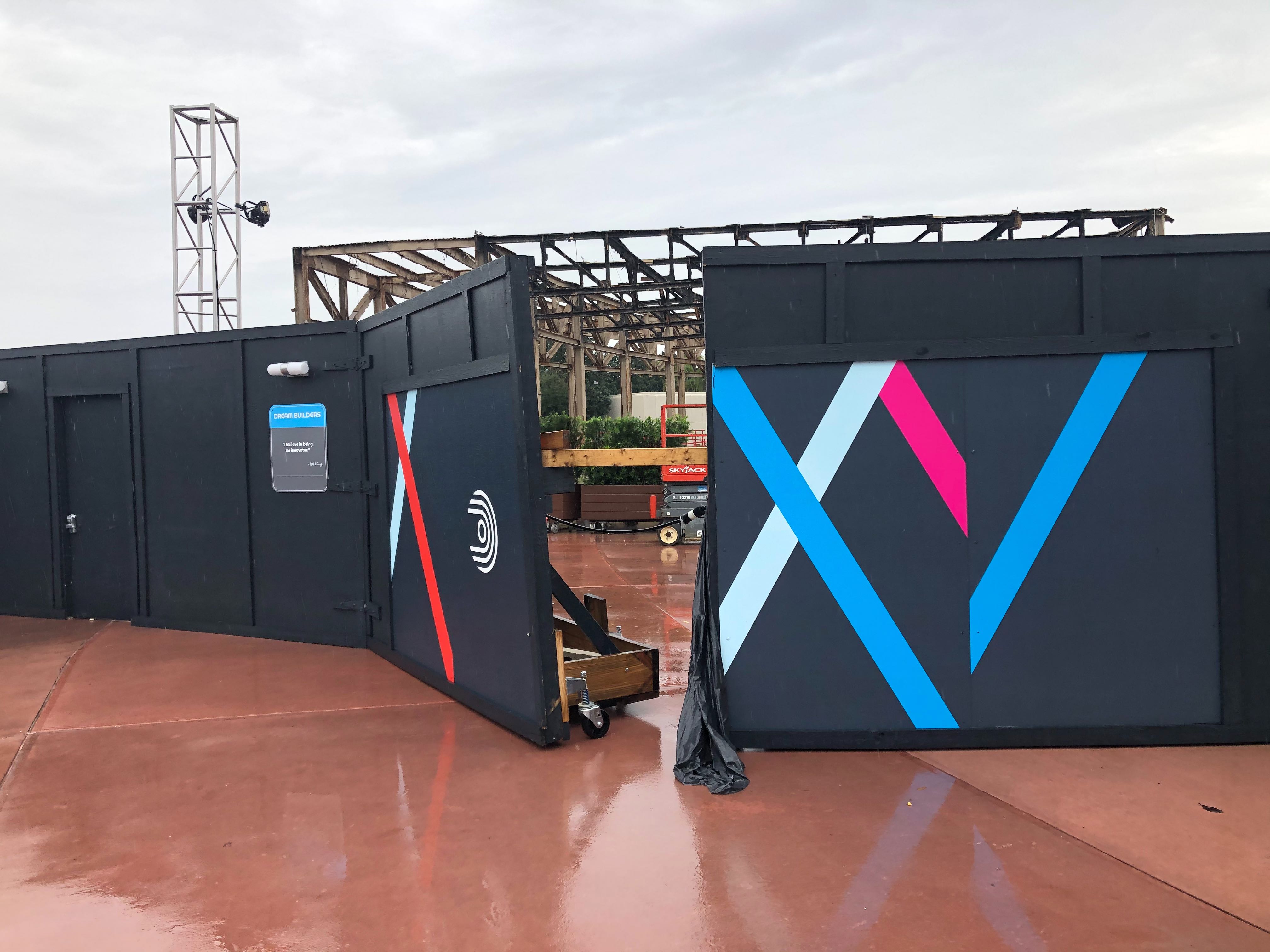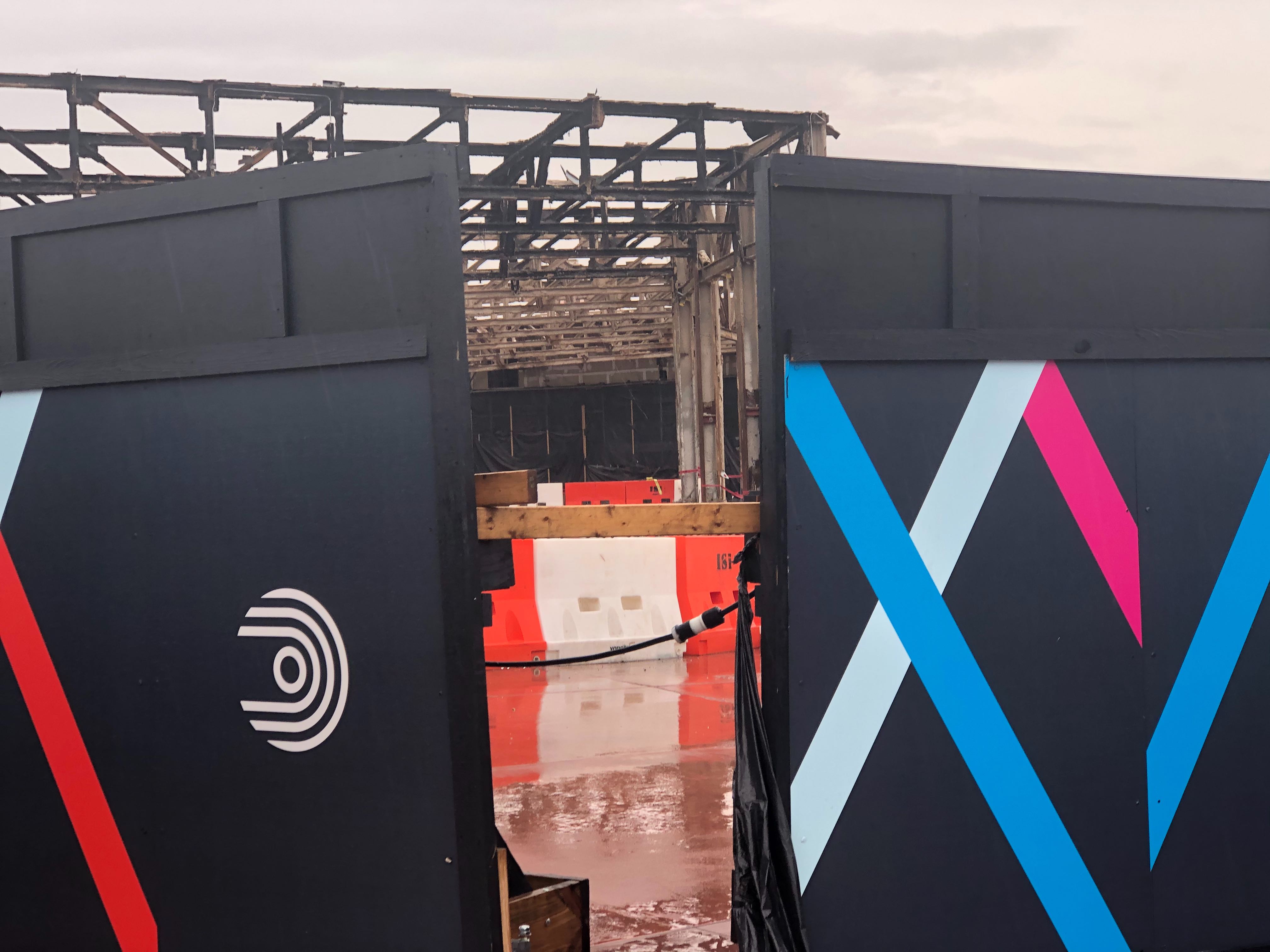 It looks like the storm could have pushed some of these construction walls open. At least, we hope they weren't left like this.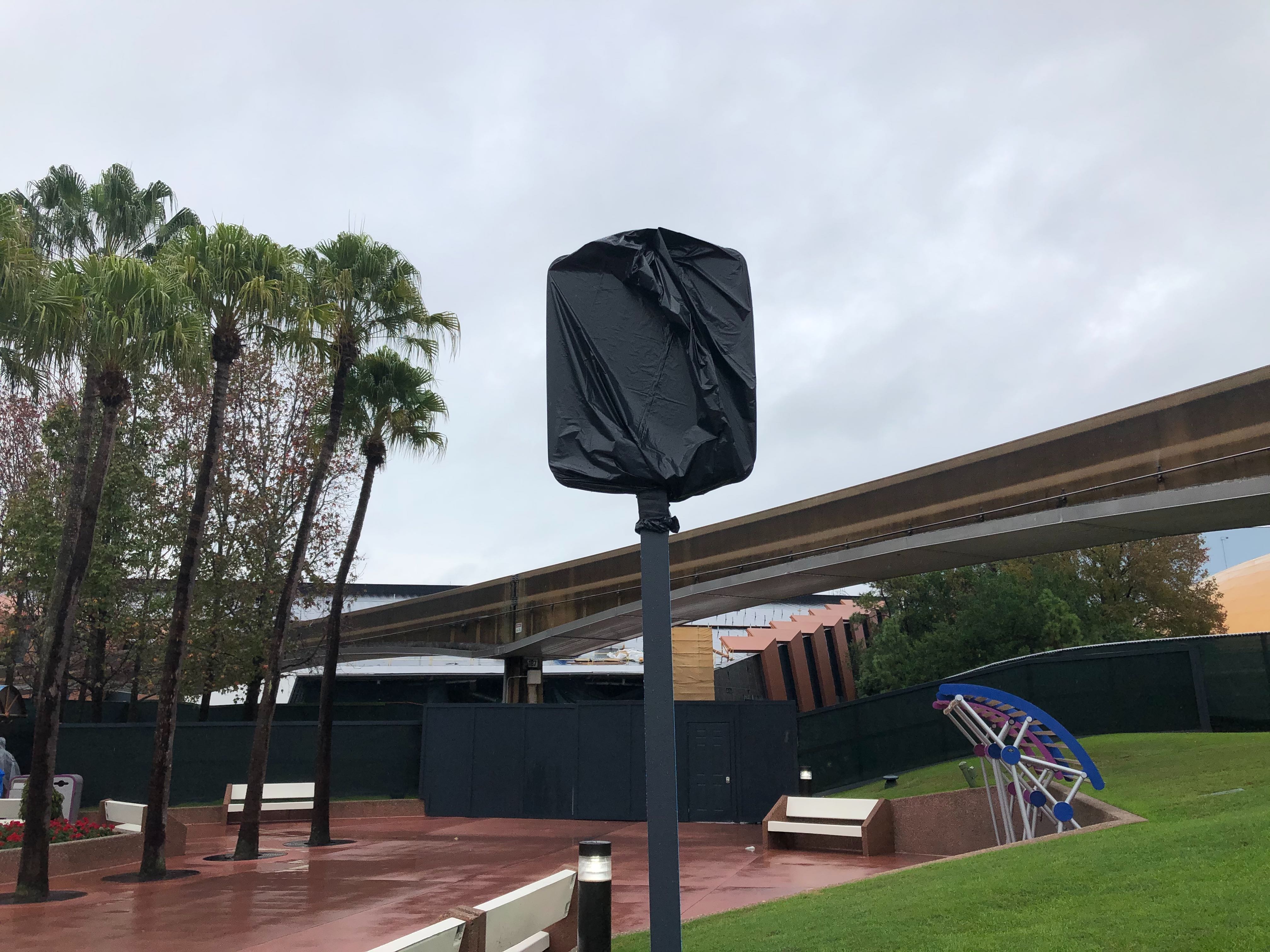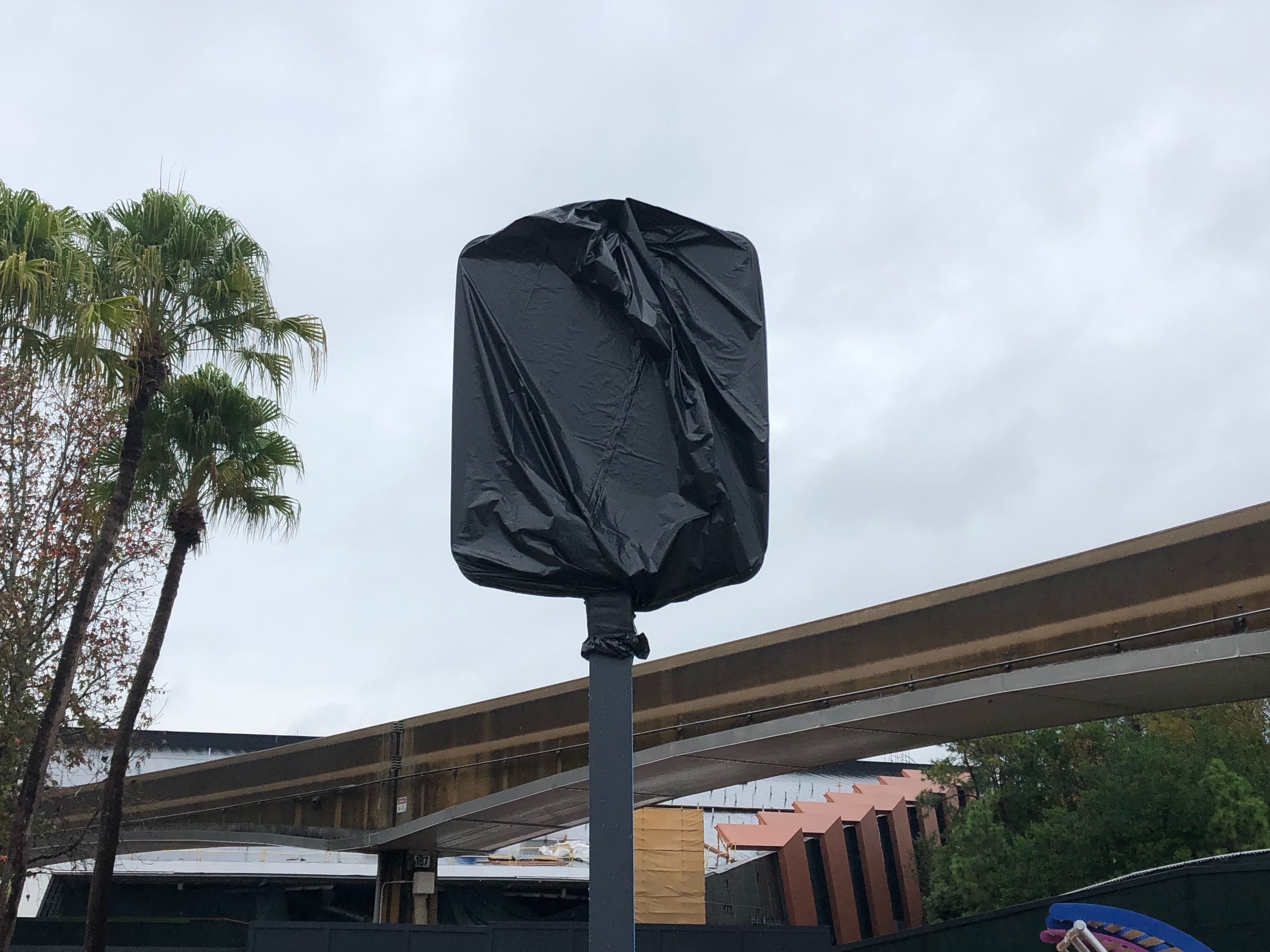 Maybe someone realized the temporary MouseGear hasn't opened yet. Or, maybe they realized the sign was incorrect. Either way, the sign was wrapped up on our way out of the park.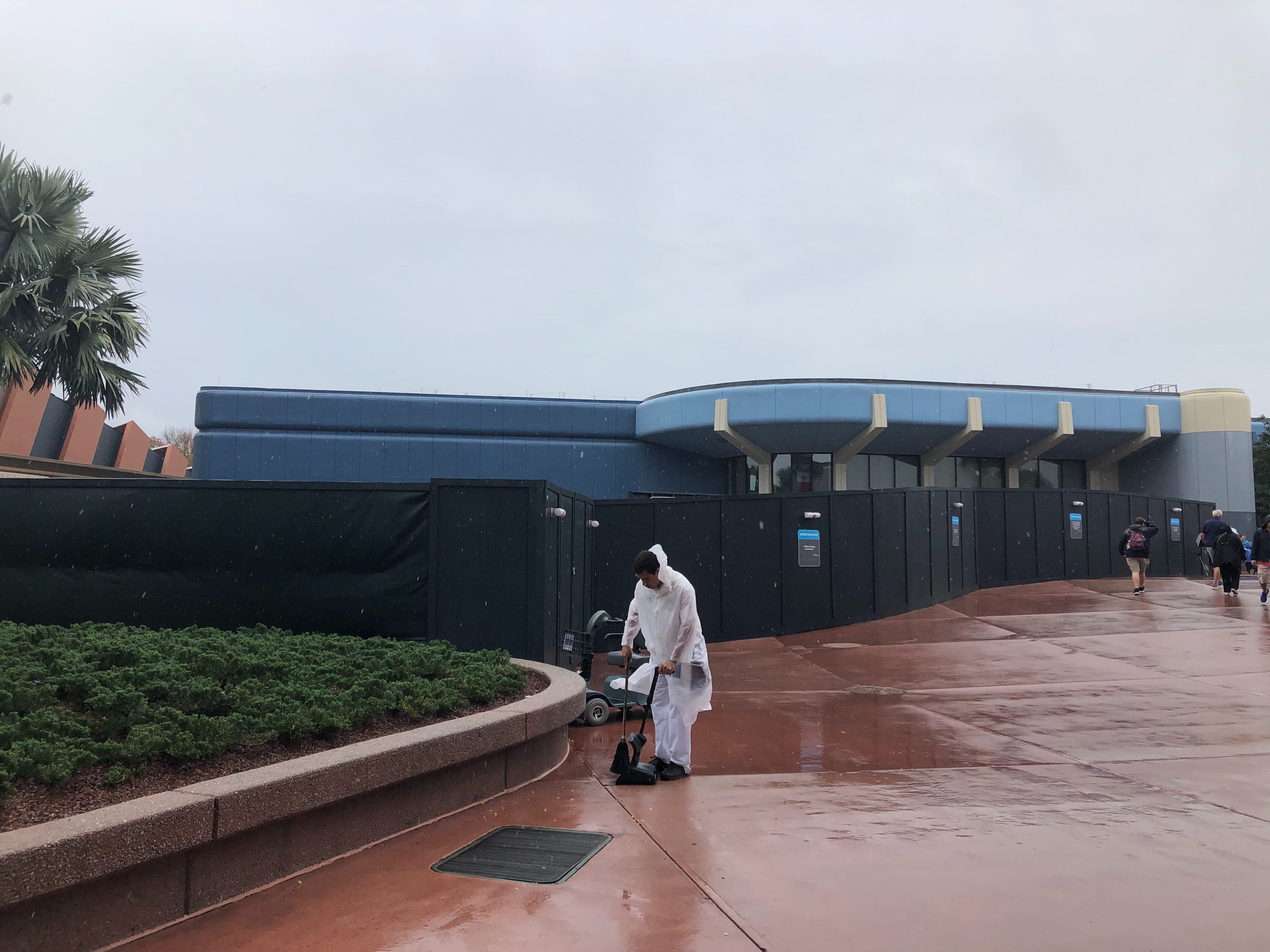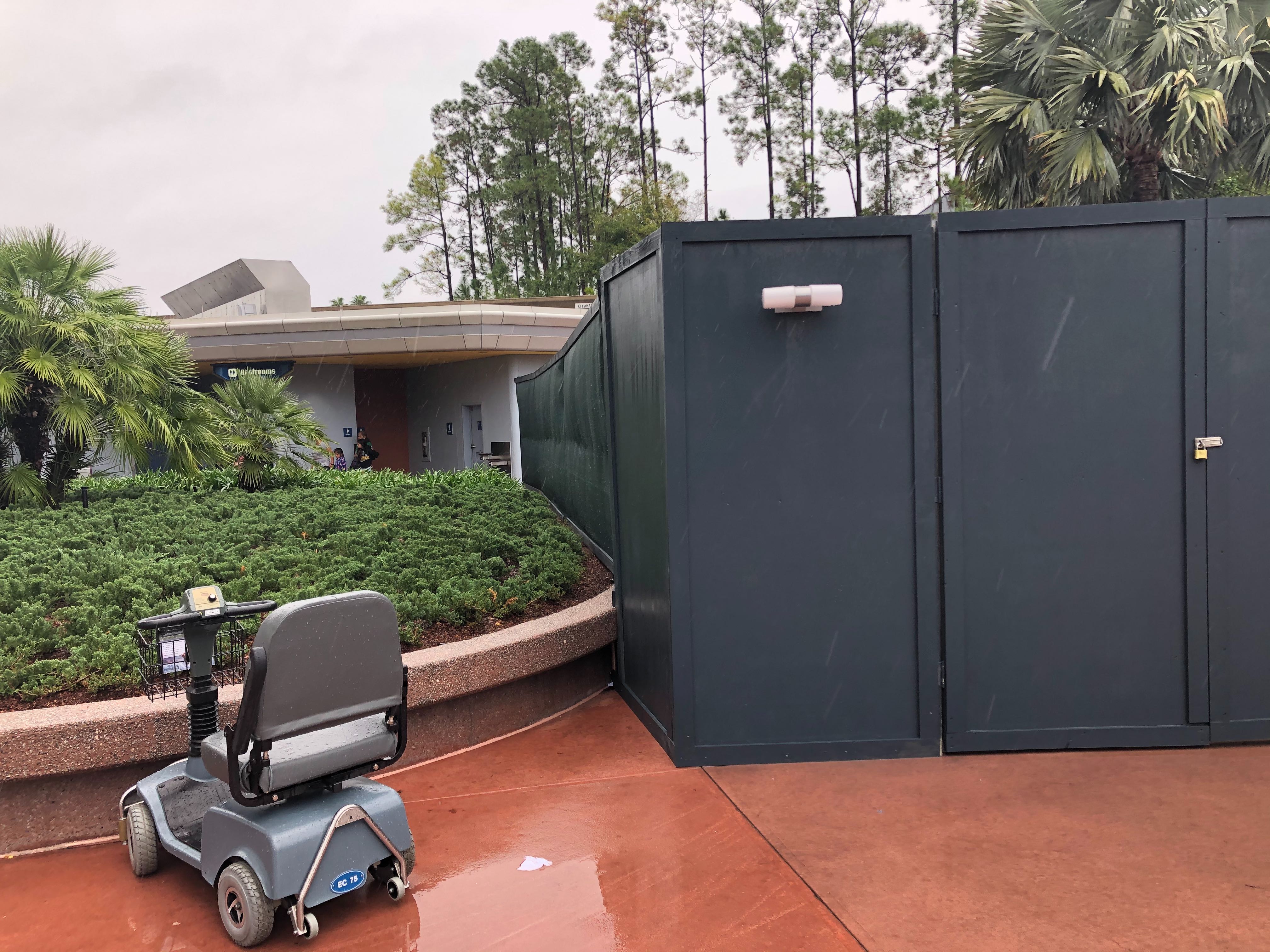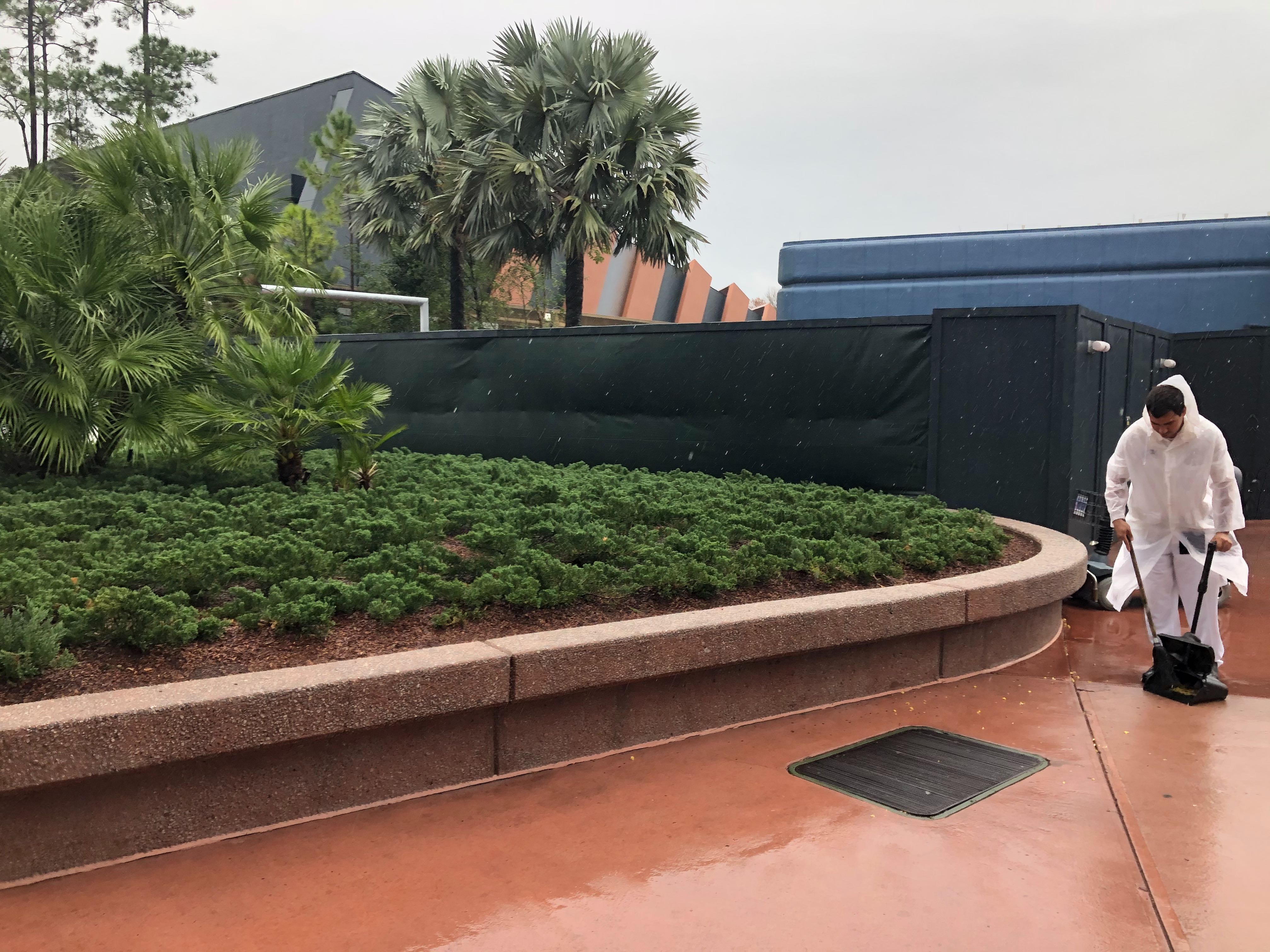 Some of the construction walls near Guest Services expanded toward the restrooms under Spaceship Earth. We can see the walls reach all the way to the planters now.
Well, that's about it for our trip around EPCOT today. We are completely drenched and freezing, so we're gonna head out. Be sure to keep following WDW News Today for all the latest updates on MouseGear, Regal Eagle Smokehouse: Craft Drafts and Barbecue and more projects at EPCOT. Until next time!