Since the TRON Lightcycle Run vehicle photo op and the first attraction walls were installed at the Magic Kingdom in December, there hasn't been much visible action at the ride's construction site. But today, we have a small breakthrough for those of us closely watching: more walls are being erected on top of the show building's steel.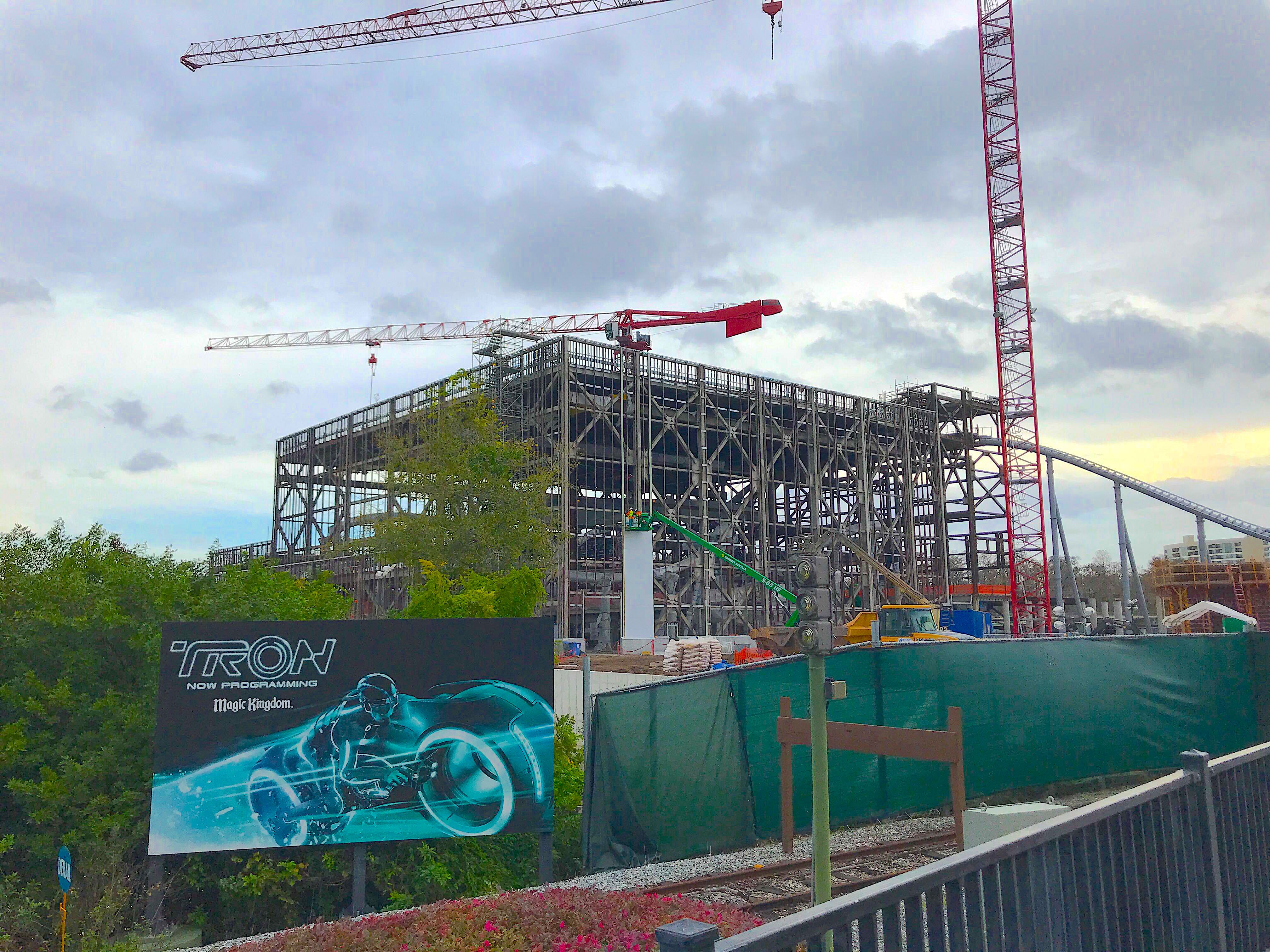 Below the green crane in the center of this photo, you can see the new walls. Once this show building, also known as The Grid, is covered, the work may potentially move on to the next exposed portion of the coaster track.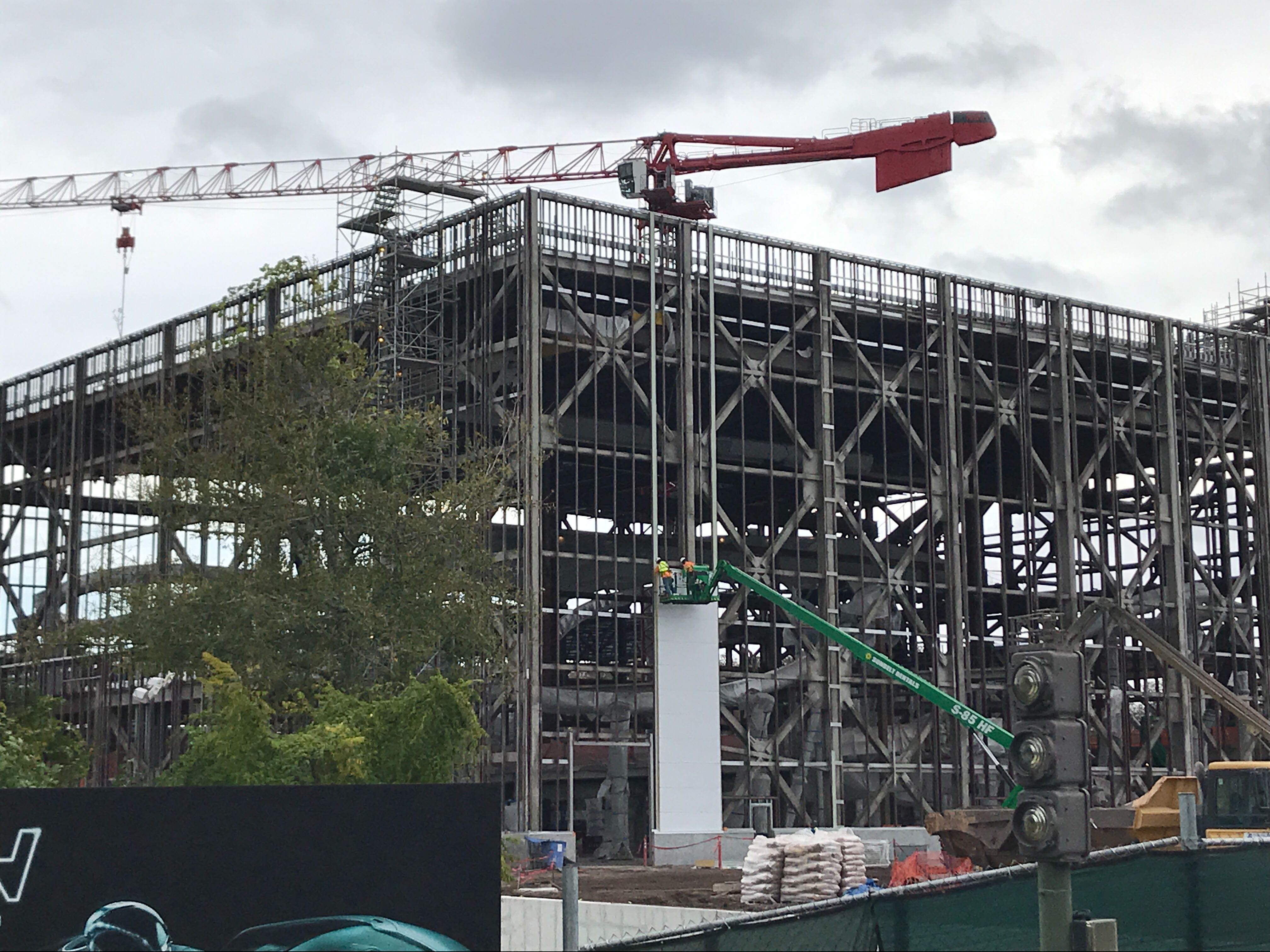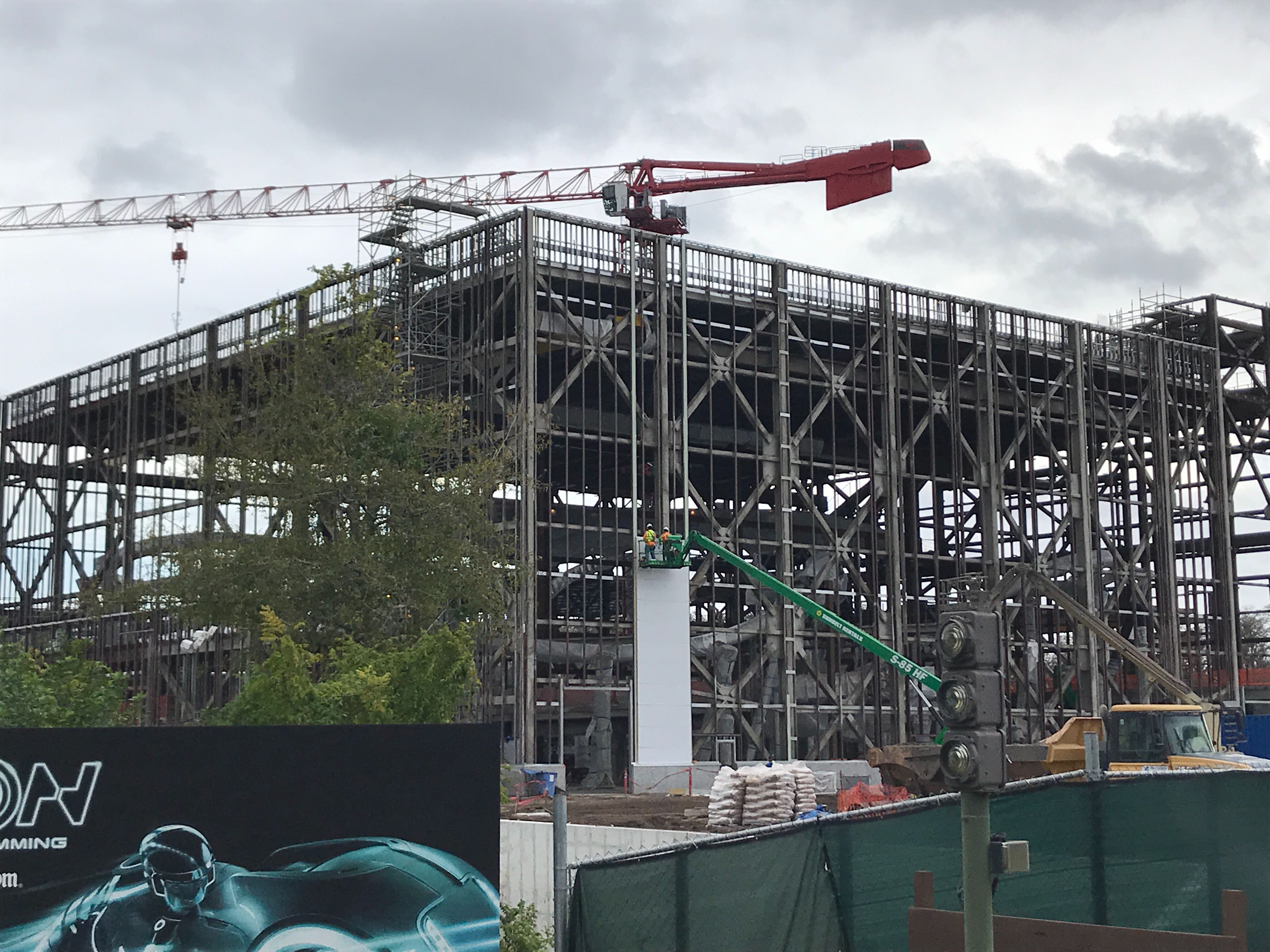 Here are two closer looks at the newest addition to the wall. Though this is a step forward for construction progress, this wall likely won't be visible to guests once the construction of the futuristic building is complete. it looks like workers are building a nice foundation for the building before the wavy shell is placed on top.
Once all the walls are complete, the building will have a white and blue exterior that matches Space Mountain's. TRON Lightcycle Run is set to open in time for Walt Disney World's 50th anniversary in 2021.
For a look into what the completed attraction will look like, check out this video of its sister attraction, the TRON Lightcycle Power Run roller coaster at Shanghai Disneyland:
WDW News Today is closely watching the attraction's construction, and we'll share updates as we see construction progress.