EPCOT fans have something quite exciting to celebrate that they won't see everyday. The park's newest walkway was fully unveiled to guests this morning. The walkway creates a bypass from the left side of Spaceship Earth all the way to the upcoming Guardians of the Galaxy: Cosmic Rewind attraction in Future World East, connecting the park entrance with Test Track (which is currently under refurbishment) and Mission: SPACE, as well as MouseGear and eventually, the World Showcase.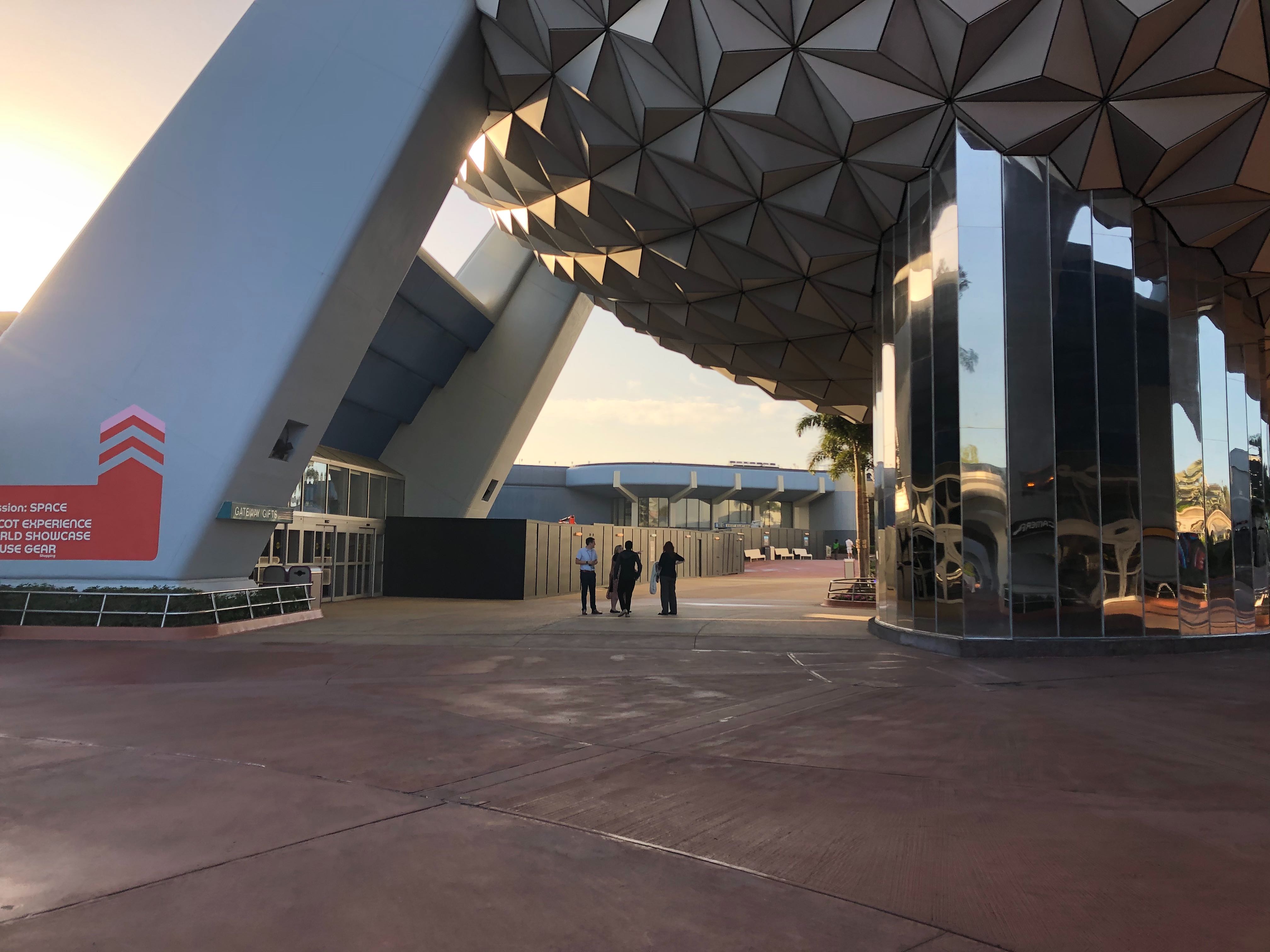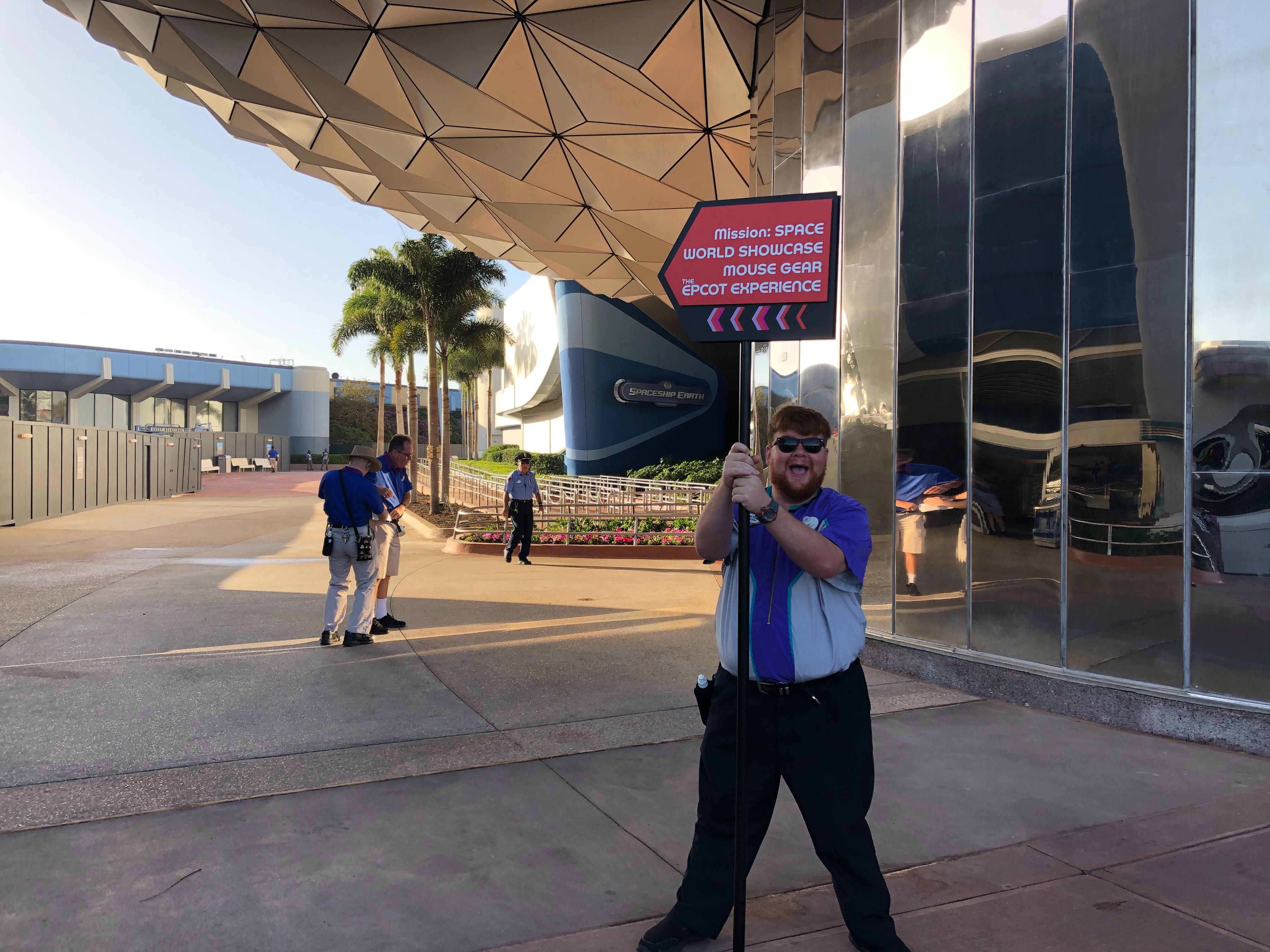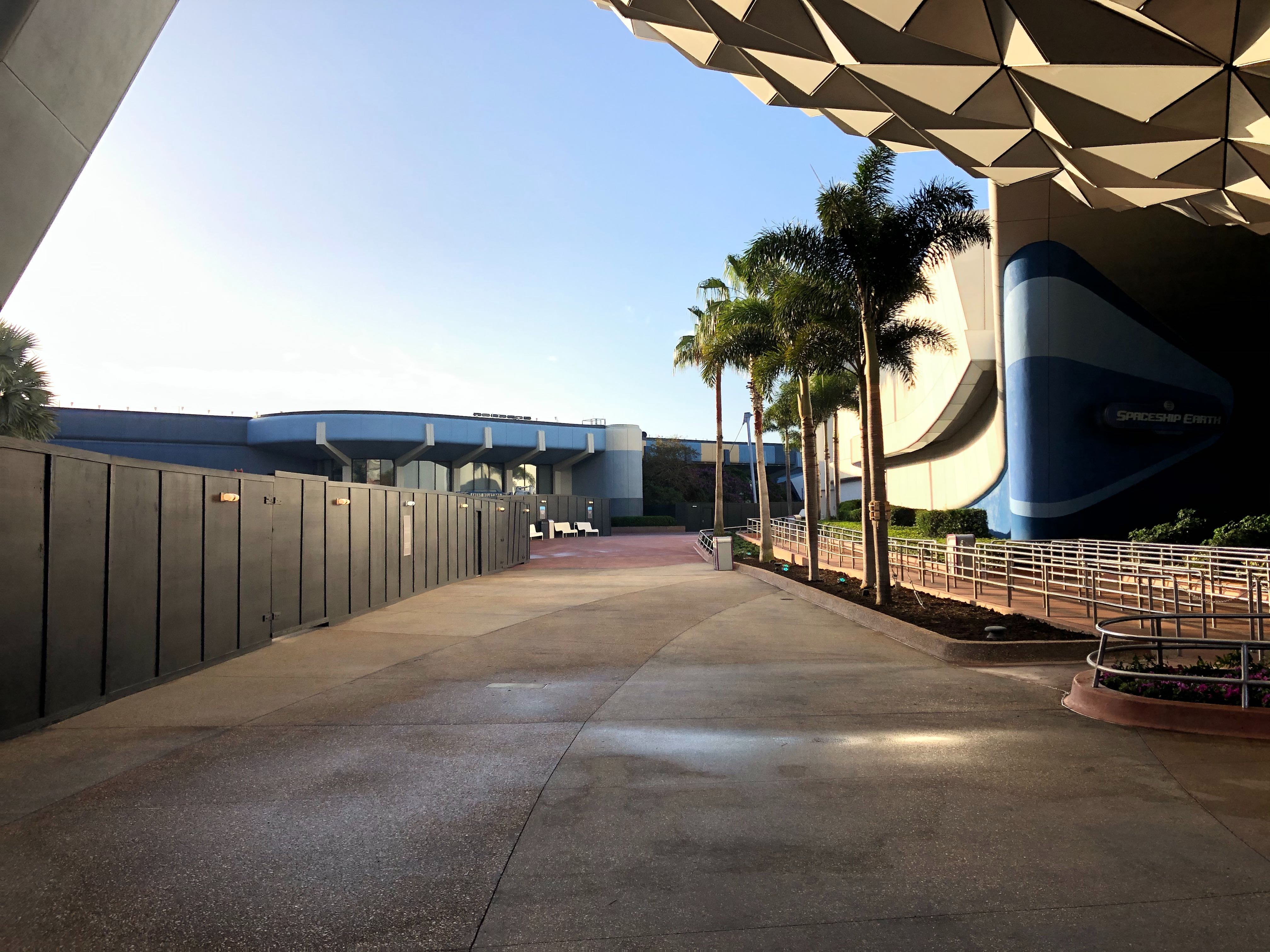 With concrete work finished by Gateway Gifts, guests can now walk along the left side of Spaceship Earth and over to… well, somewhat of a dead end where Guest Relations is. Cast Members are around with signs to lead guests in the right direction. There's also a Cast Member stationed on the opposite side: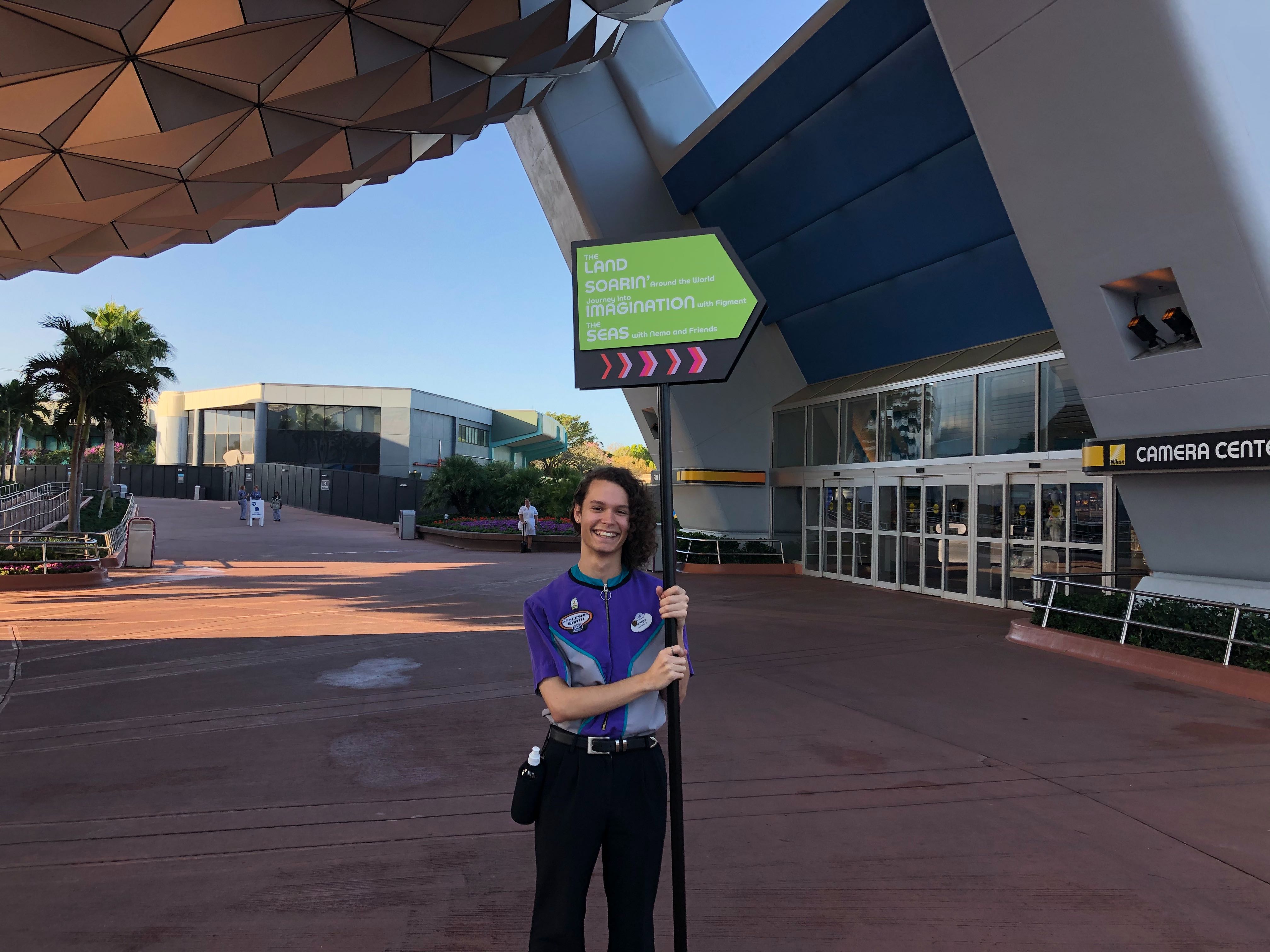 Choose your destiny.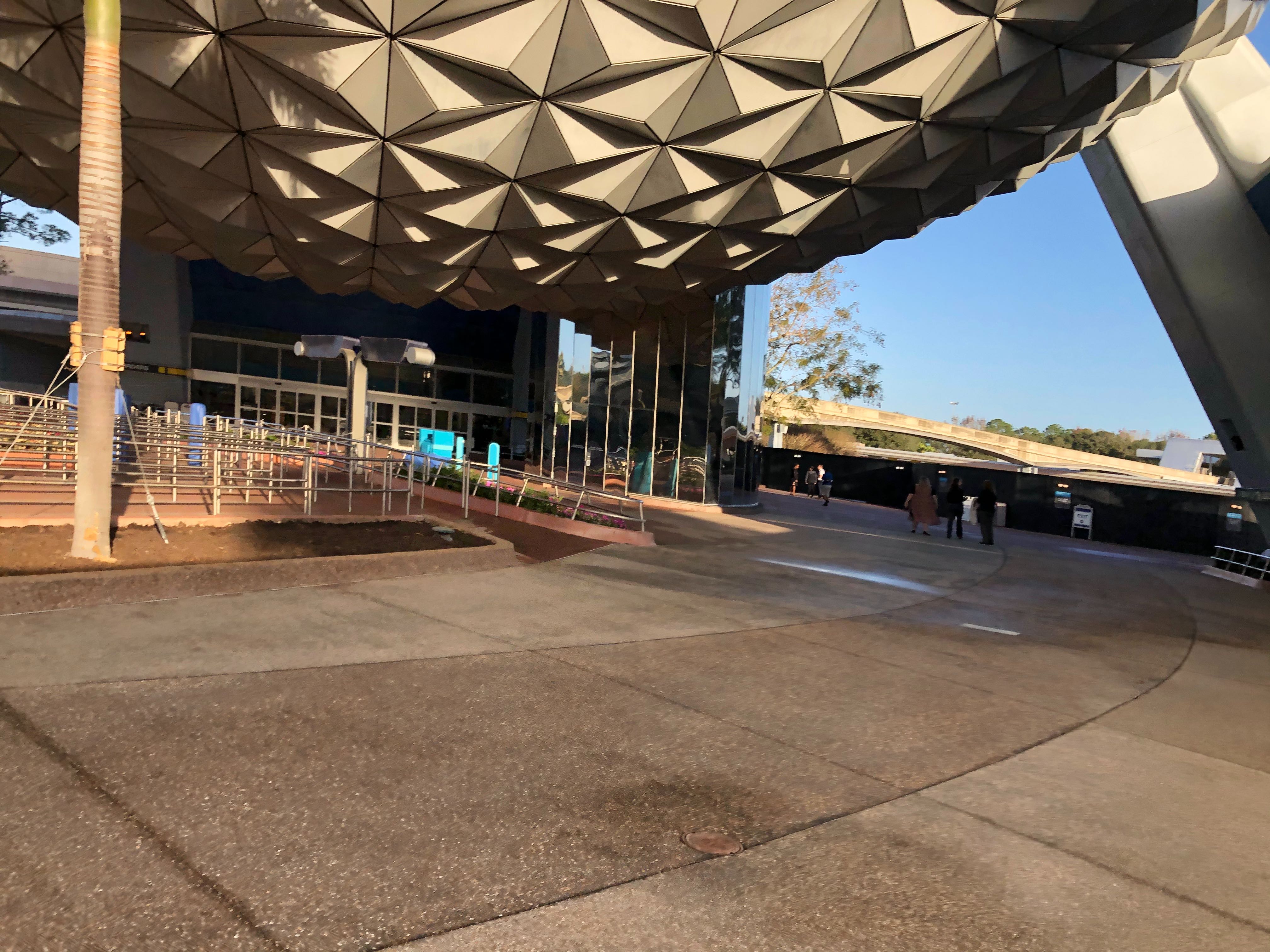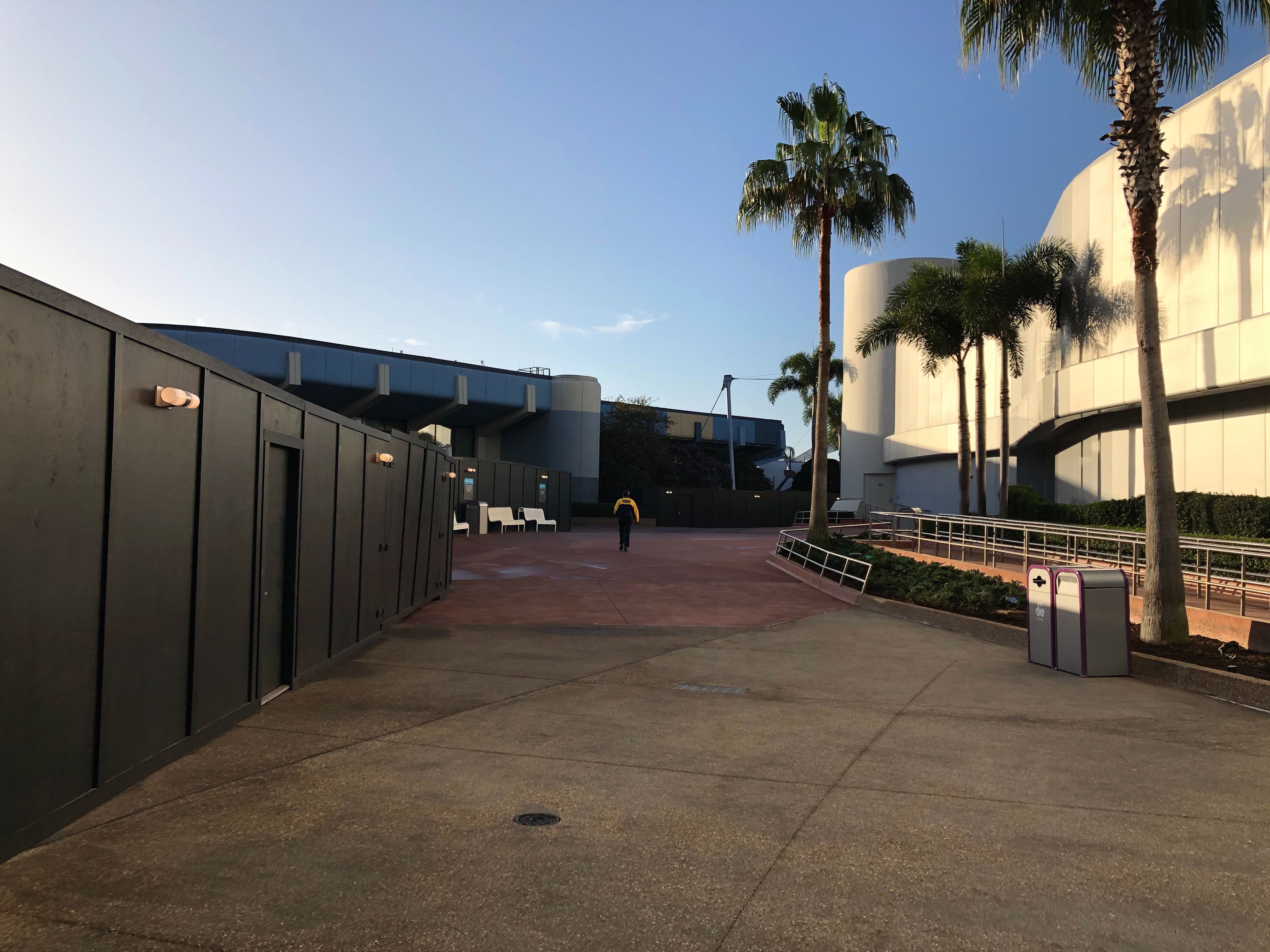 Coming up on the left, you'll have Guest Relations. The walkway is capped off by construction walls closing it off from the center of Future World, which is now encased in construction walls.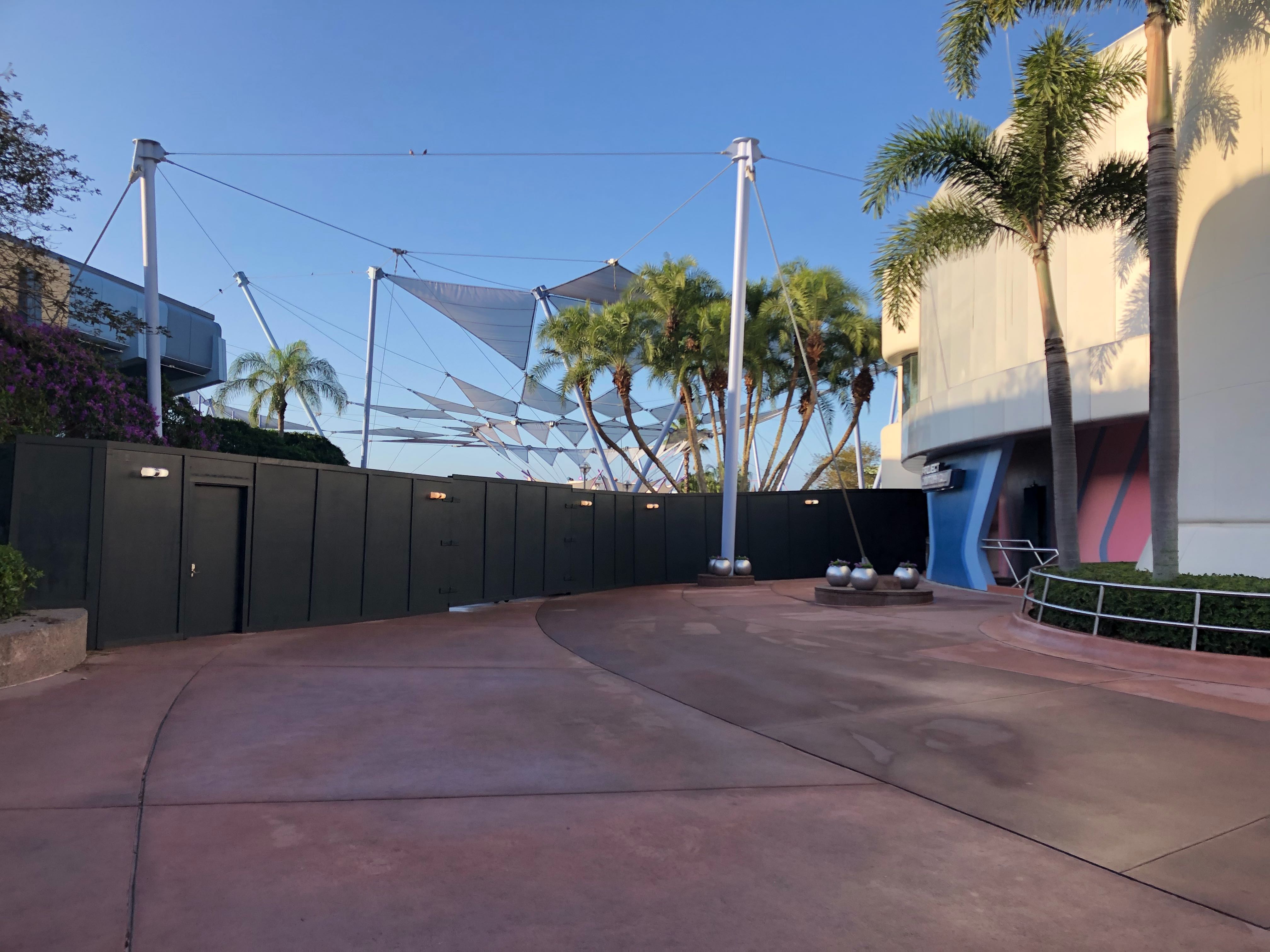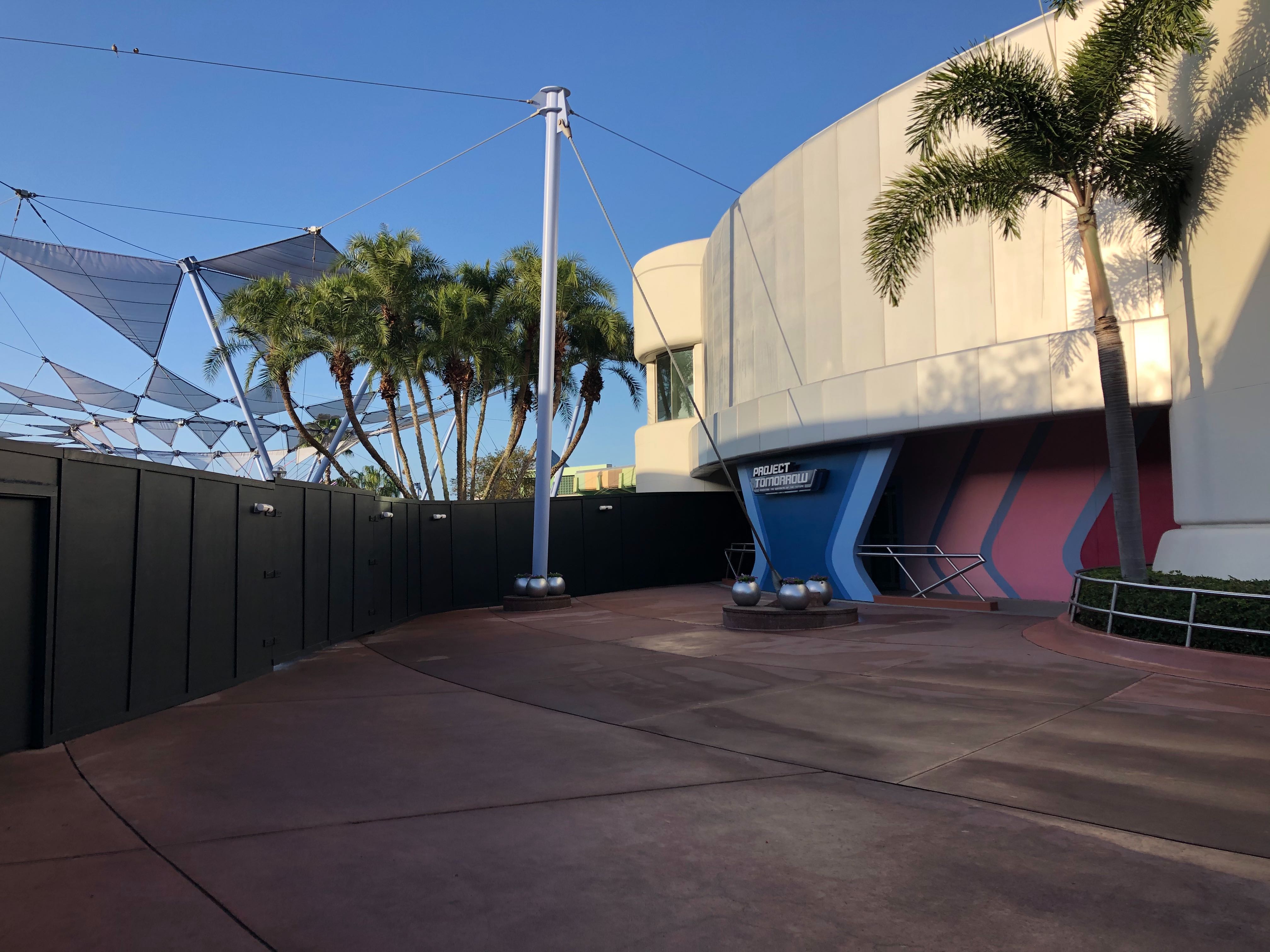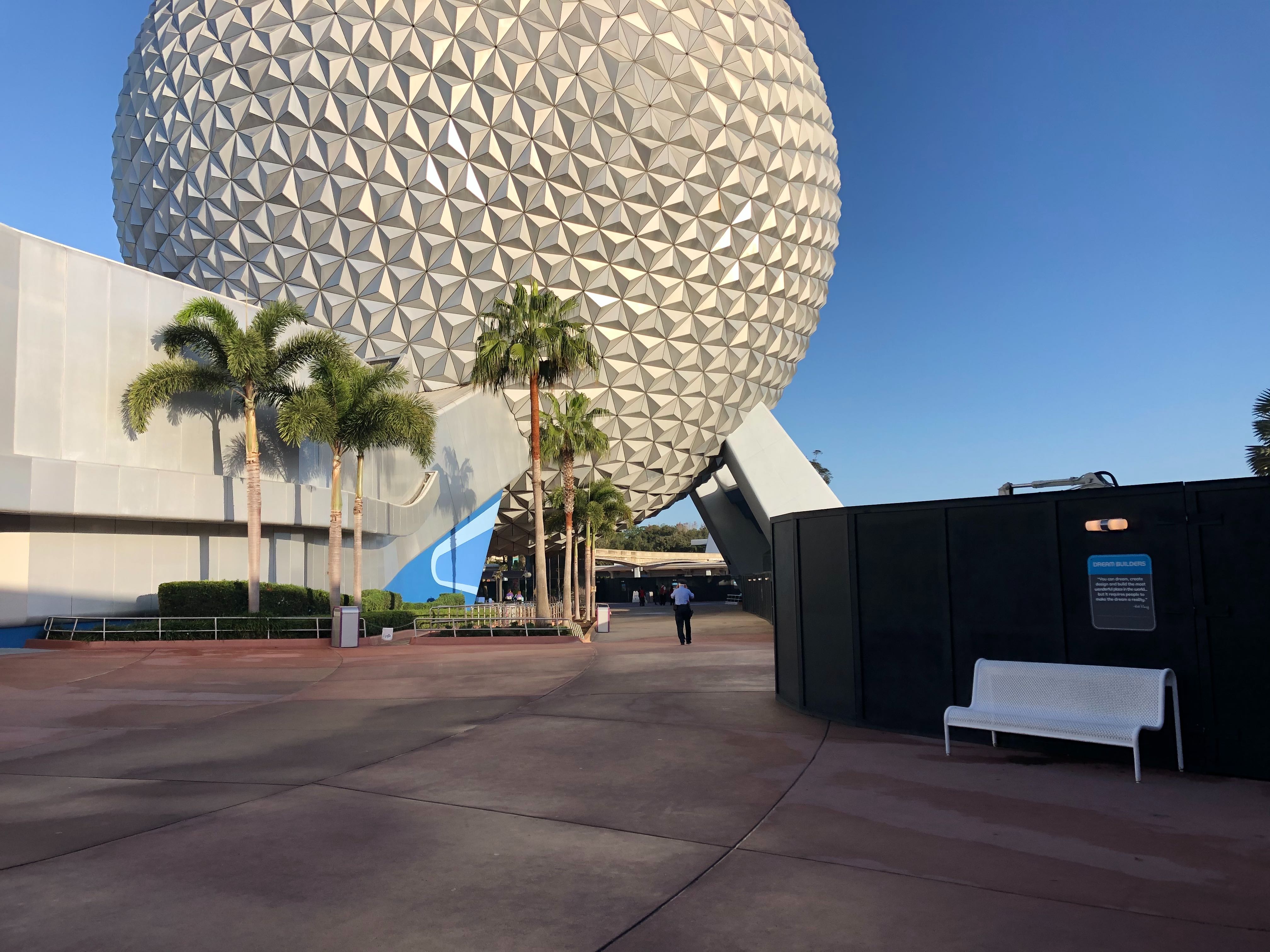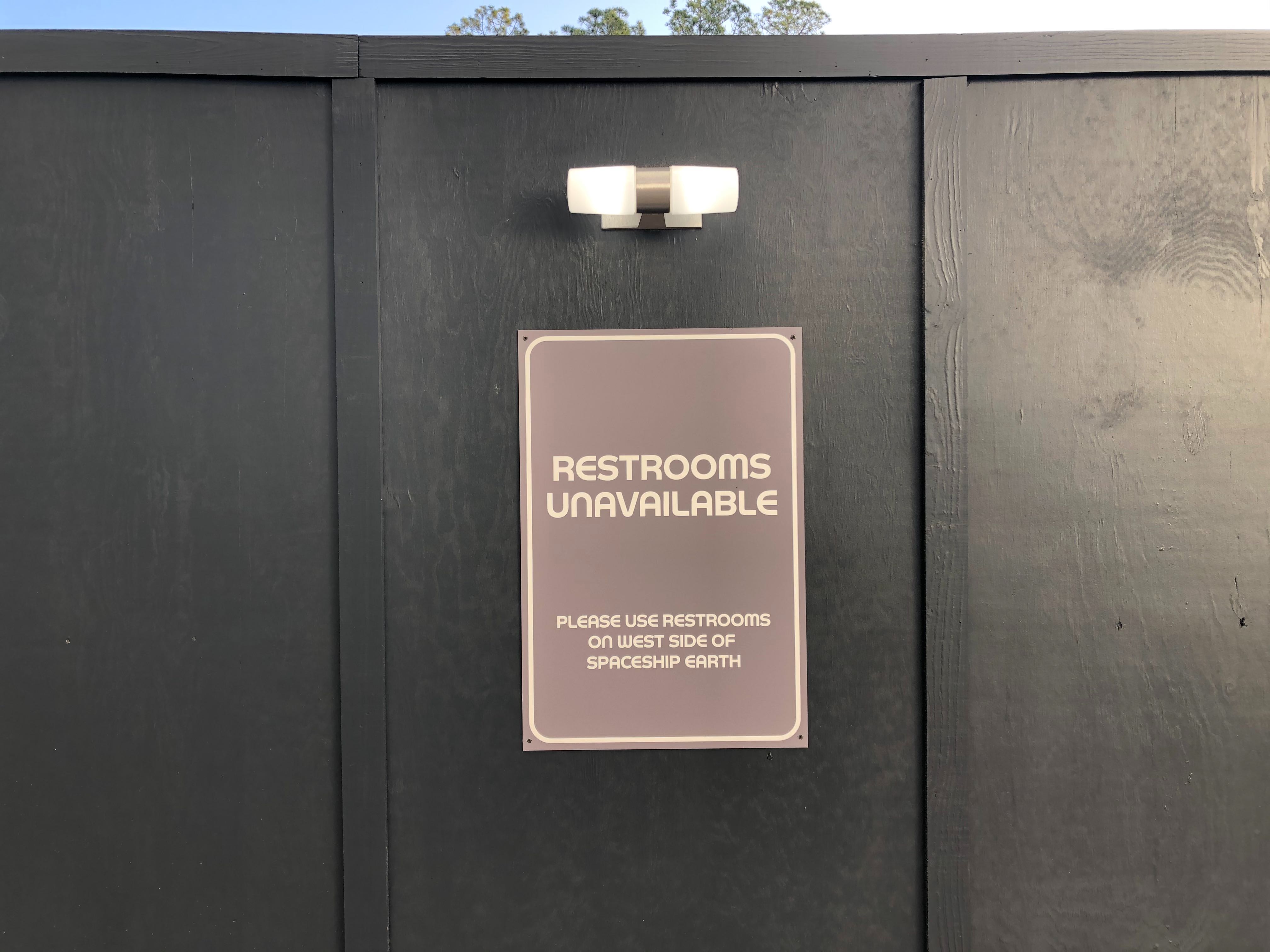 Do note that the Future World East restrooms are still under construction and have yet to open. Your best bet are the bathrooms by the West bypass walkway near The Seas.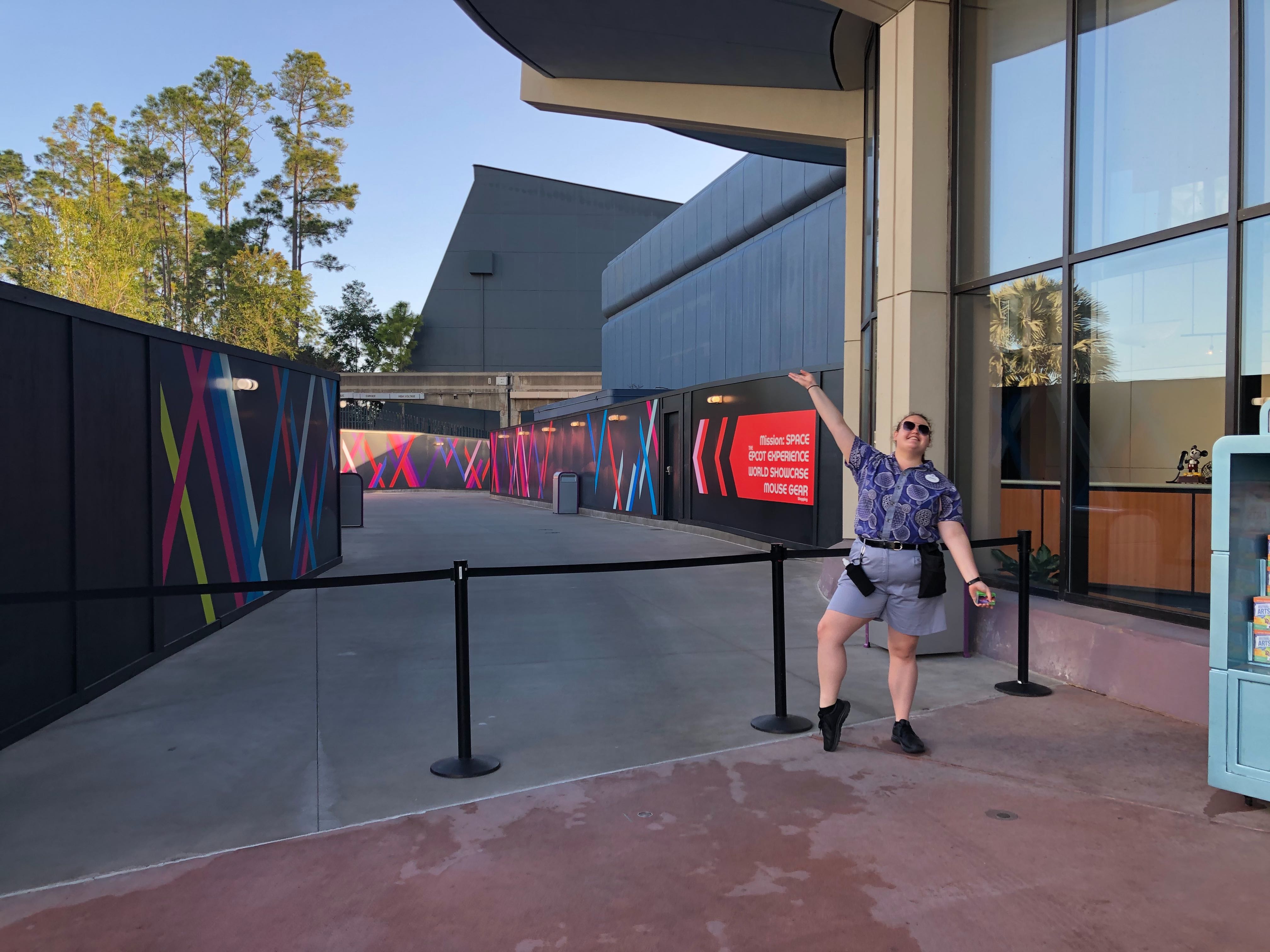 As you can see, there will be somewhat of a pre-rope drop procedure here for guests planning on hitting up Test Track, Mission: SPACE, and Mouse Gear first thing in the morning. Actual rope drop will take place further down along the walkway. With a 9:00 AM opening, the walkway opened at approximately 8:30 AM.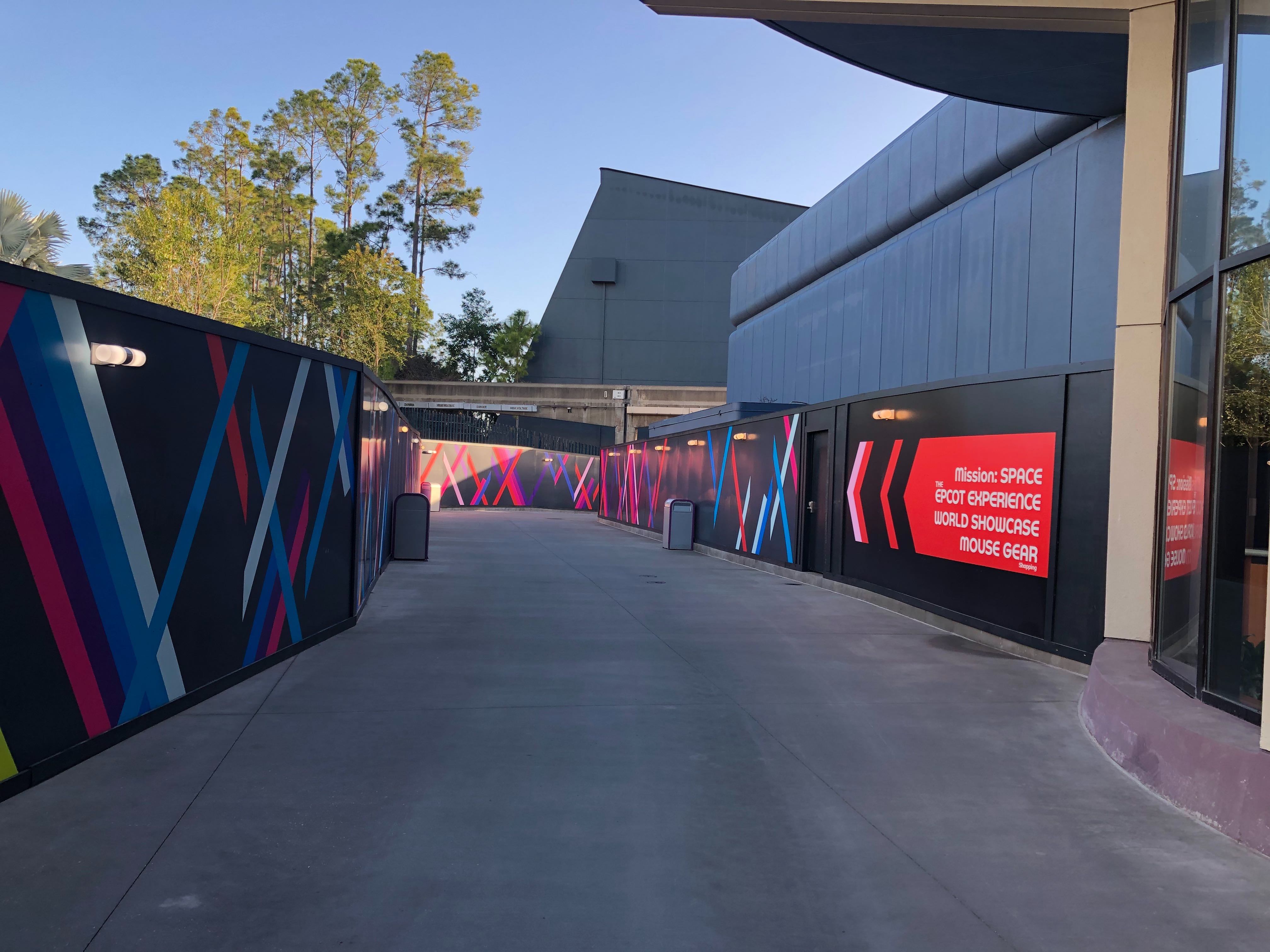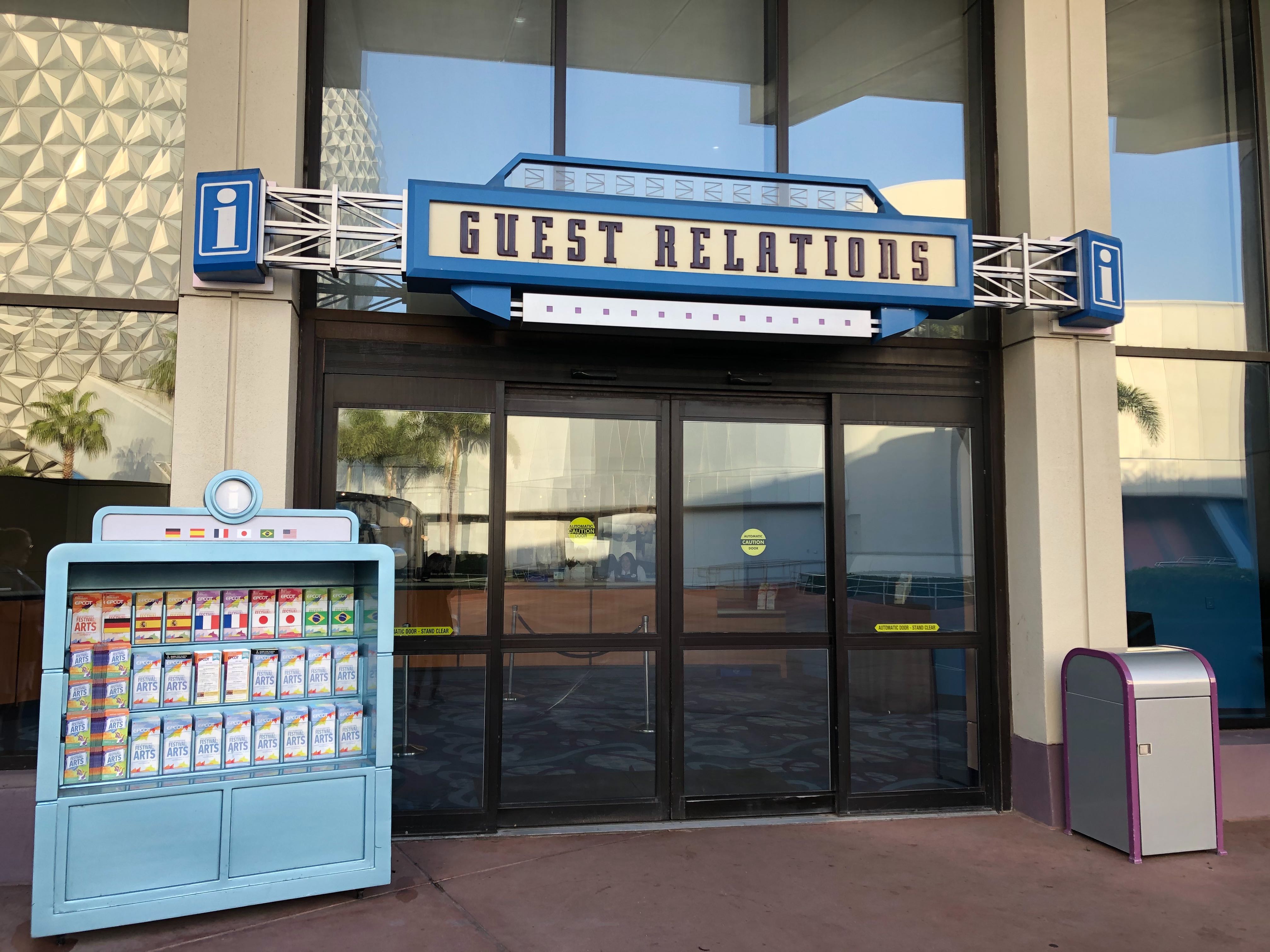 Guest Relations is also accessible via this walkway.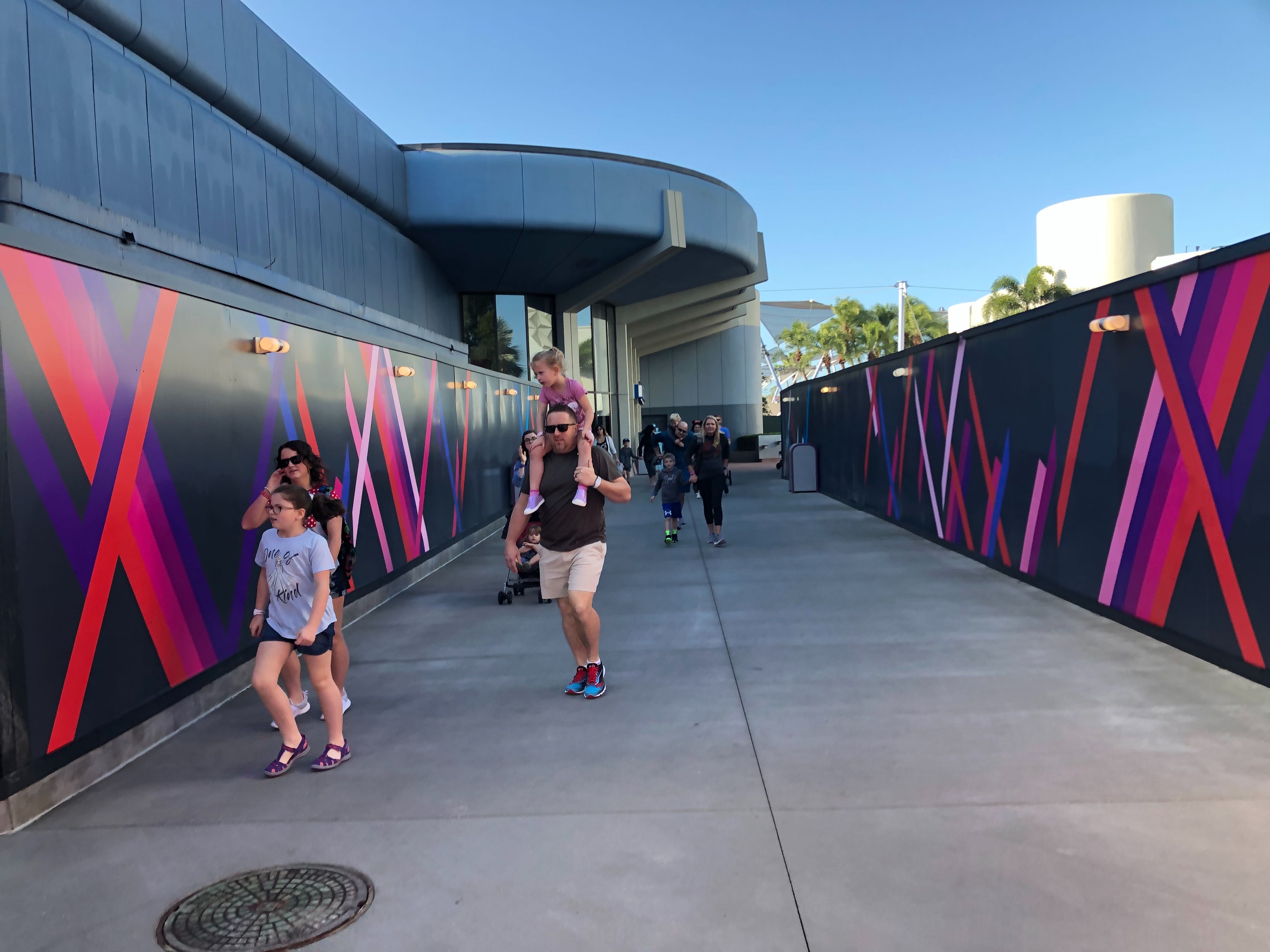 As you traverse the bypass, the pink and purple hues will let you know you're in the East bypass leading over to Guardians, and eventually, the Play! Pavilion.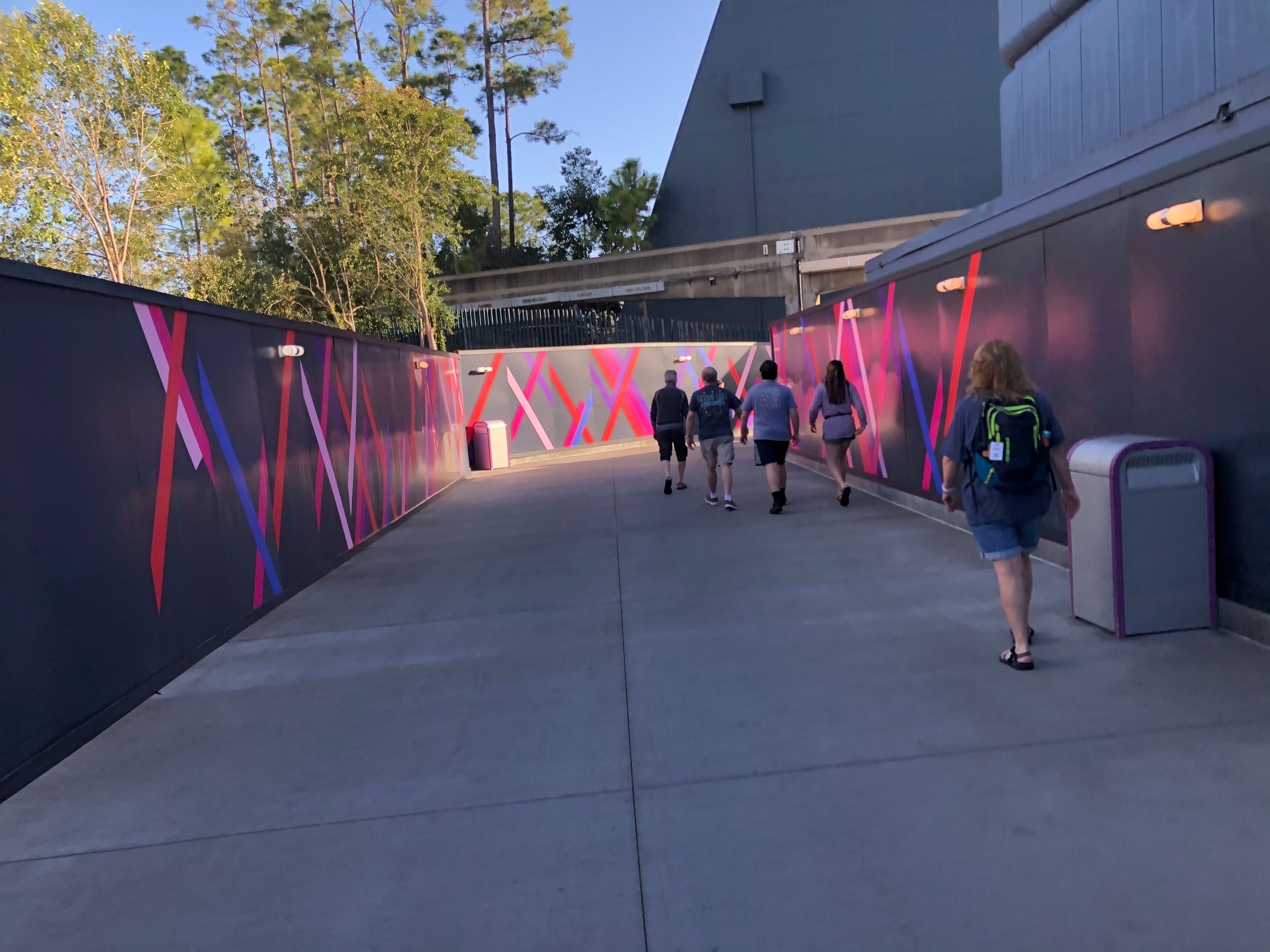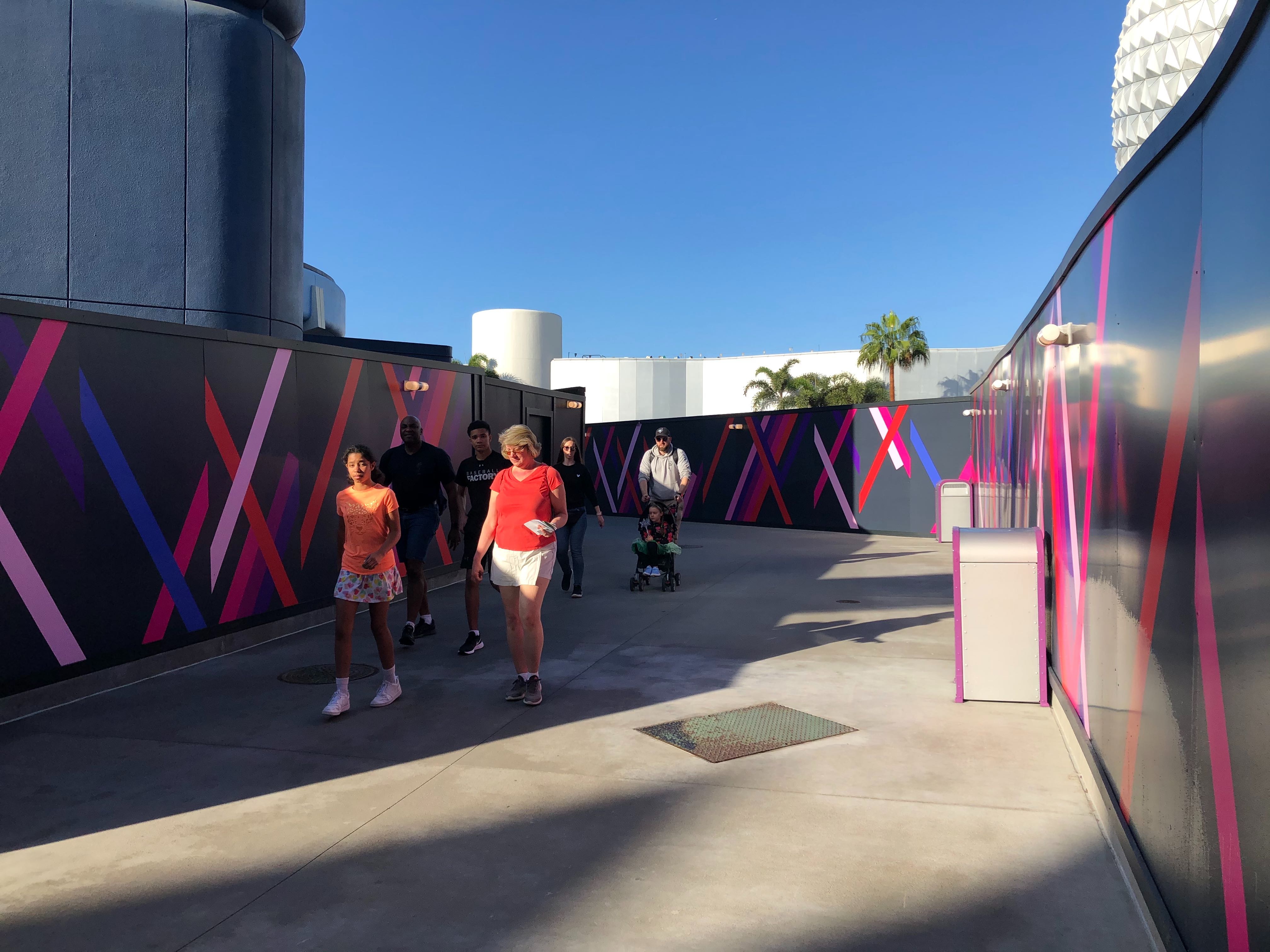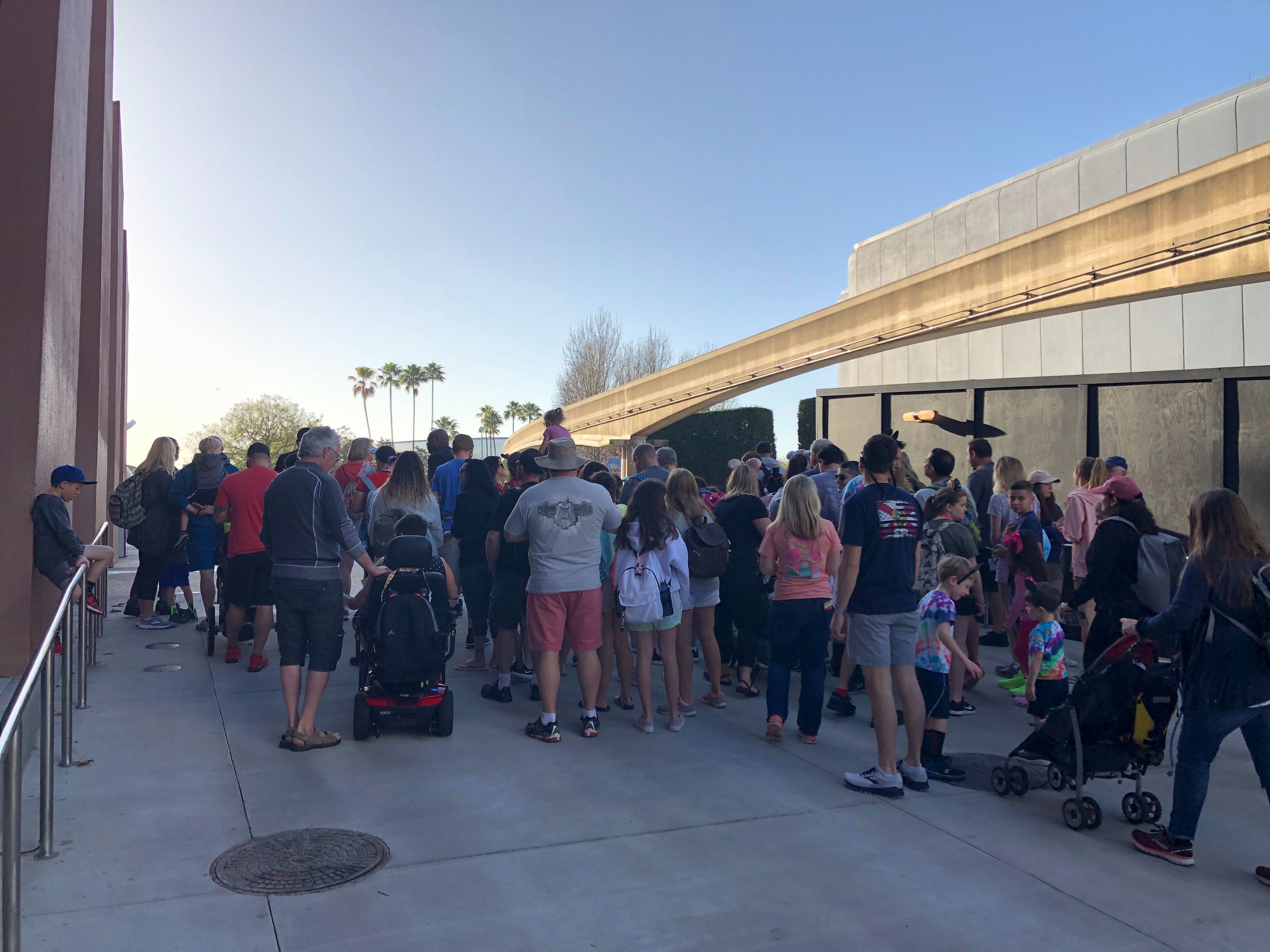 Just up the slight ramp to Guardians is where the (actual) new rope drop will take place.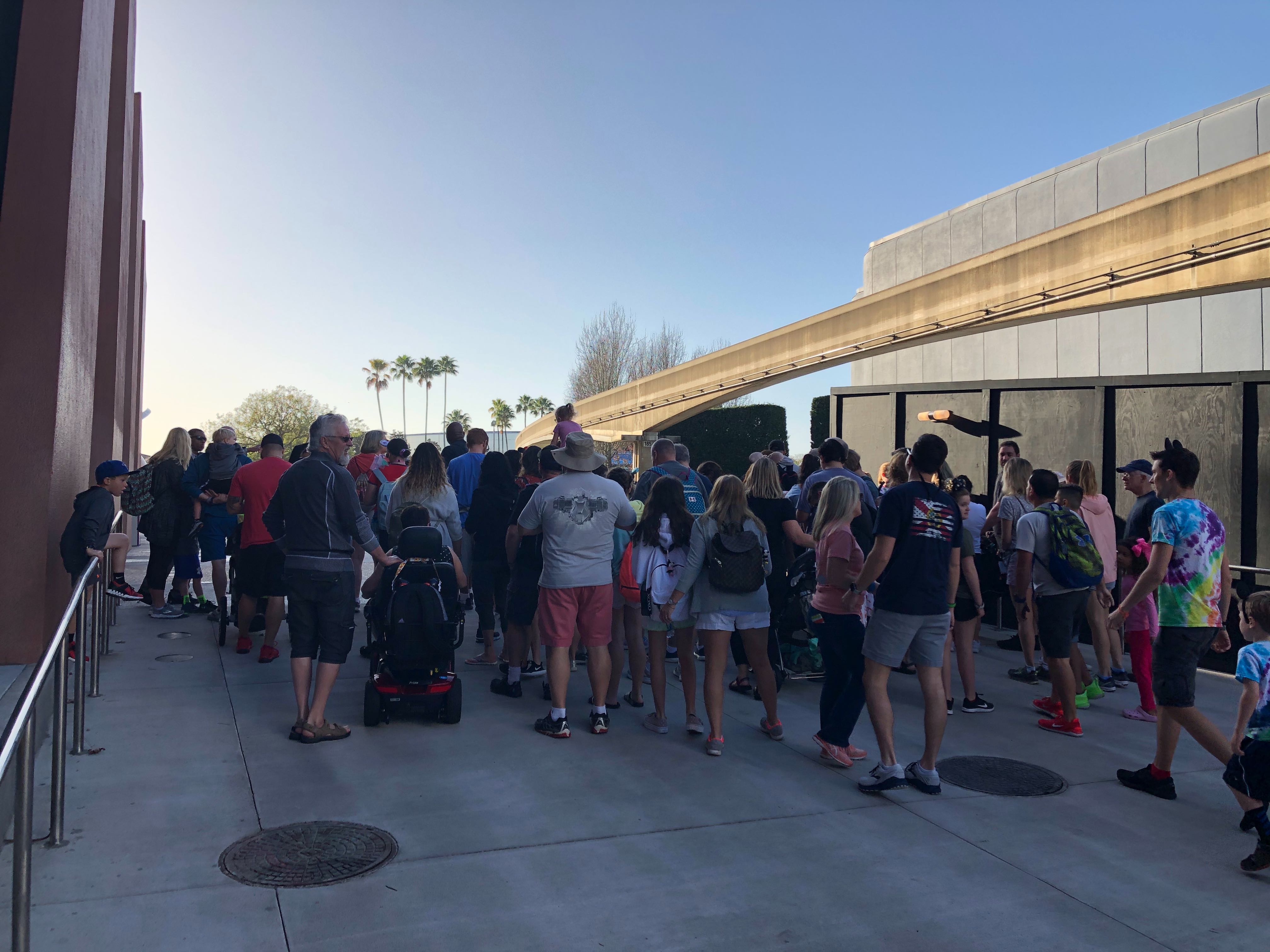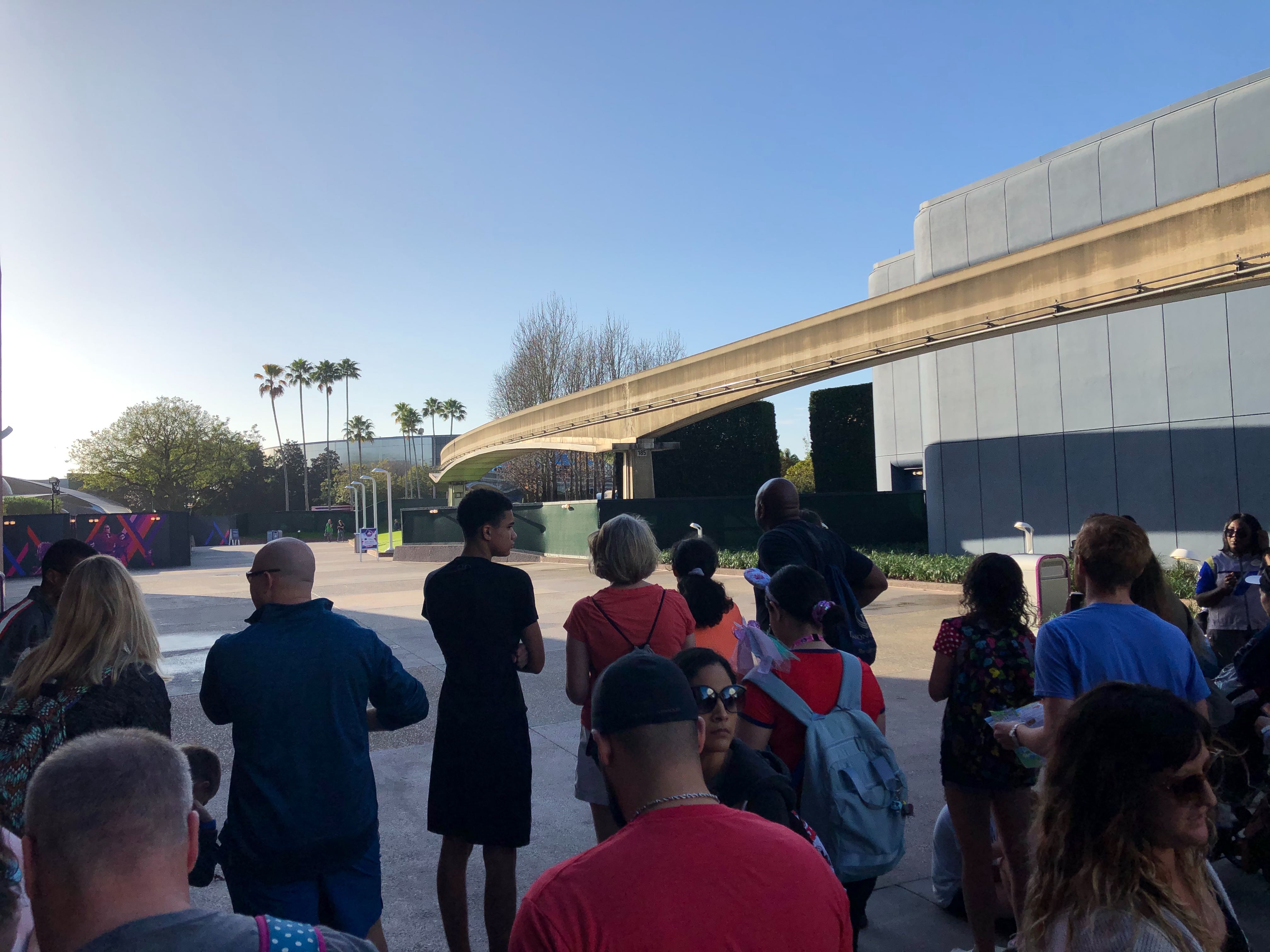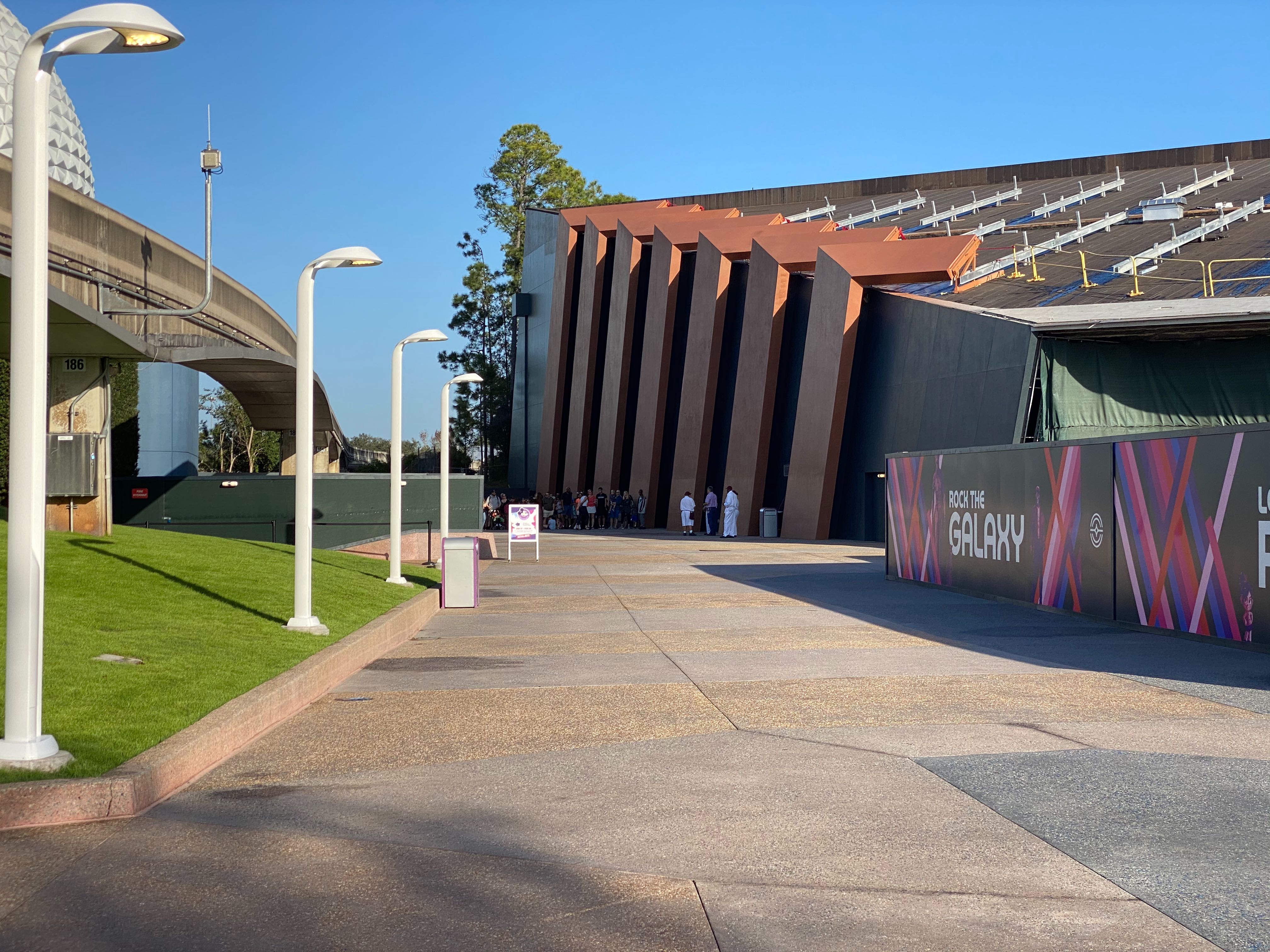 This group of people will then be released onto this area.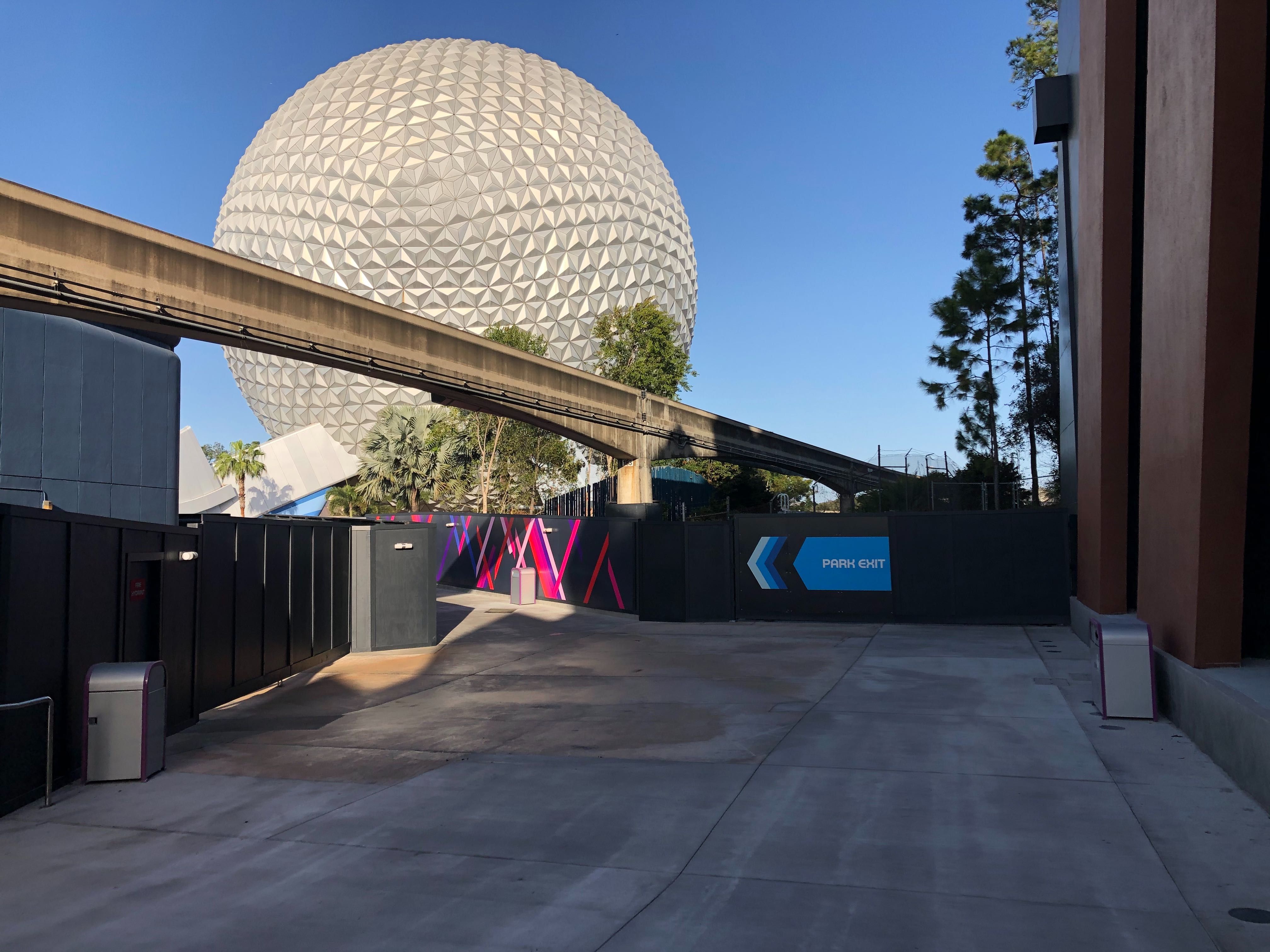 Guests looking to head out of the park, or over to The Seas before rope drop, should head back through the walkway. Just follow Park Exit signs.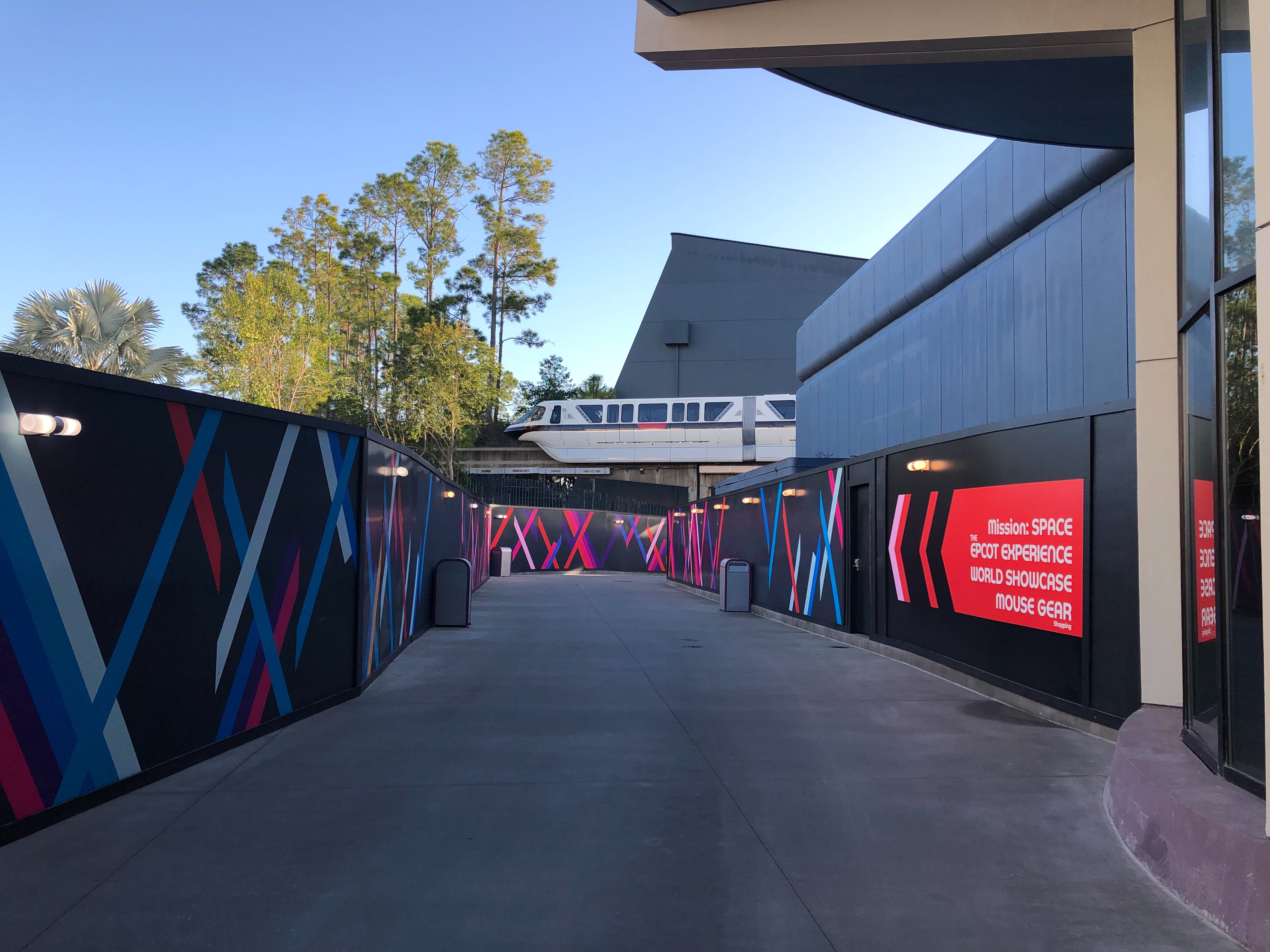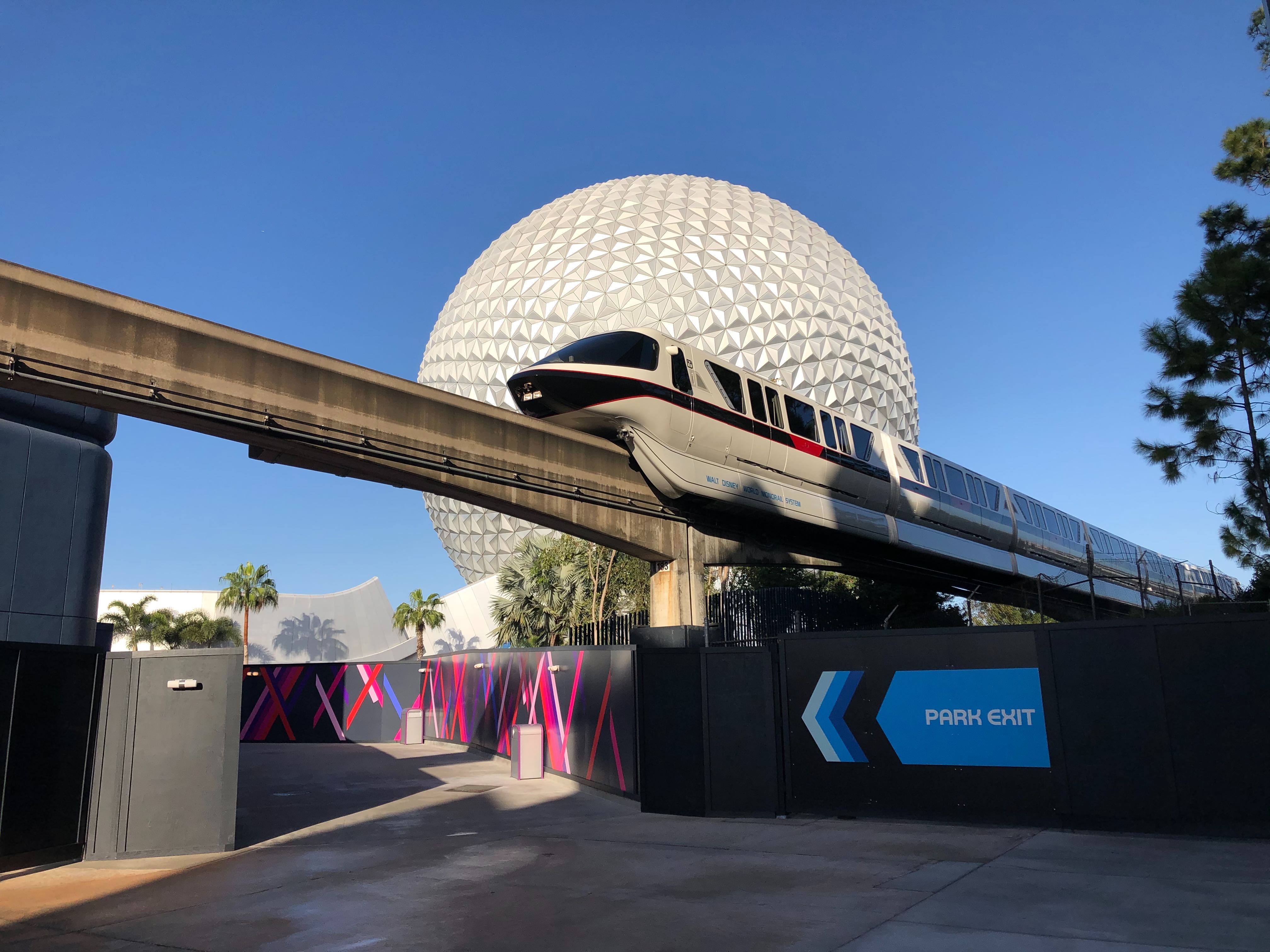 Guests have long enjoyed the bypass to Future World West, so we're sure those trying to get to Test Track and the upcoming Guardians of the Galaxy: Cosmic Rewind attraction as close to rope drop as possible will appreciate the new shortcut.
While the new walkway is exciting, don't expect to see wide-open and empty pathways just yet. Also today, the entire center of Future World was walled off for continuing construction. This is going to keep the new walkway busy as an alternative path until those areas reopen.
For a full walkthrough of the new Future World East bypass, check out the video below:
What are you looking forward to next in EPCOT's transformation? Let us know in the comments.