With its official transition to an all-caps name, it's time for EPCOT to show off its refreshed style. We saw two pieces of apparel featuring the park's new logo that will help you show your affinity for your favorite experimental prototype community of tomorrow.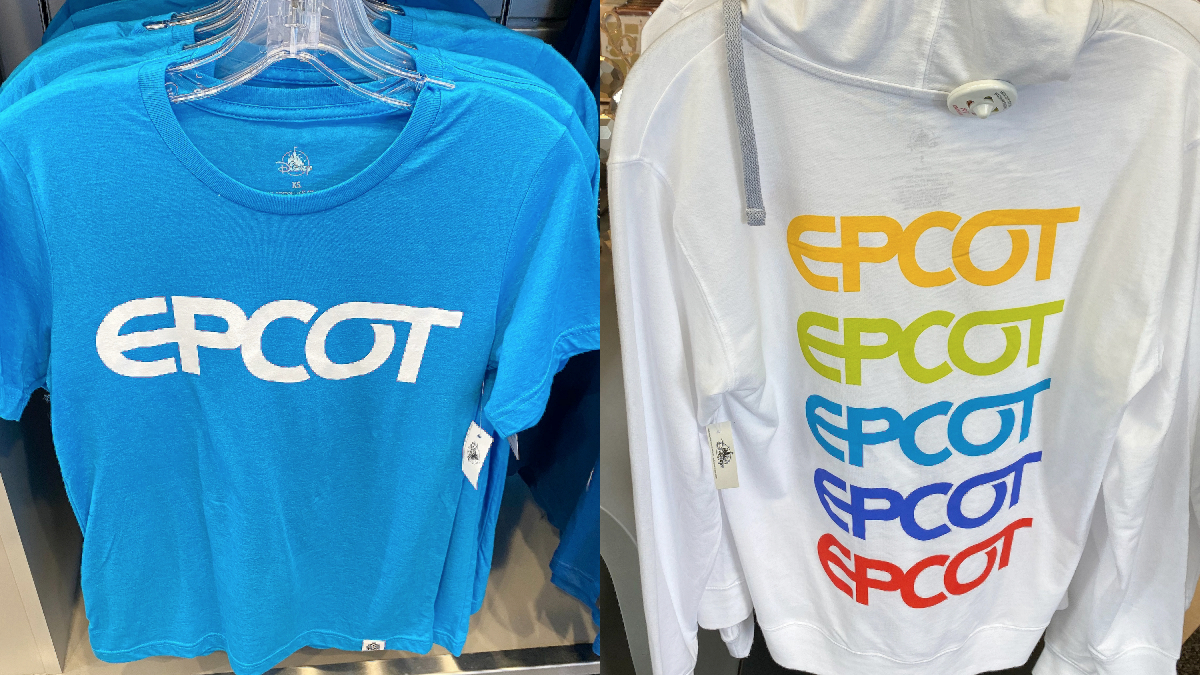 EPCOT Logo Hoodie – $44.99
This white hoodie has gray lining and features the park's classic symbol/logo on the front — which is also highlighted on the EPCOT Spirit Jersey.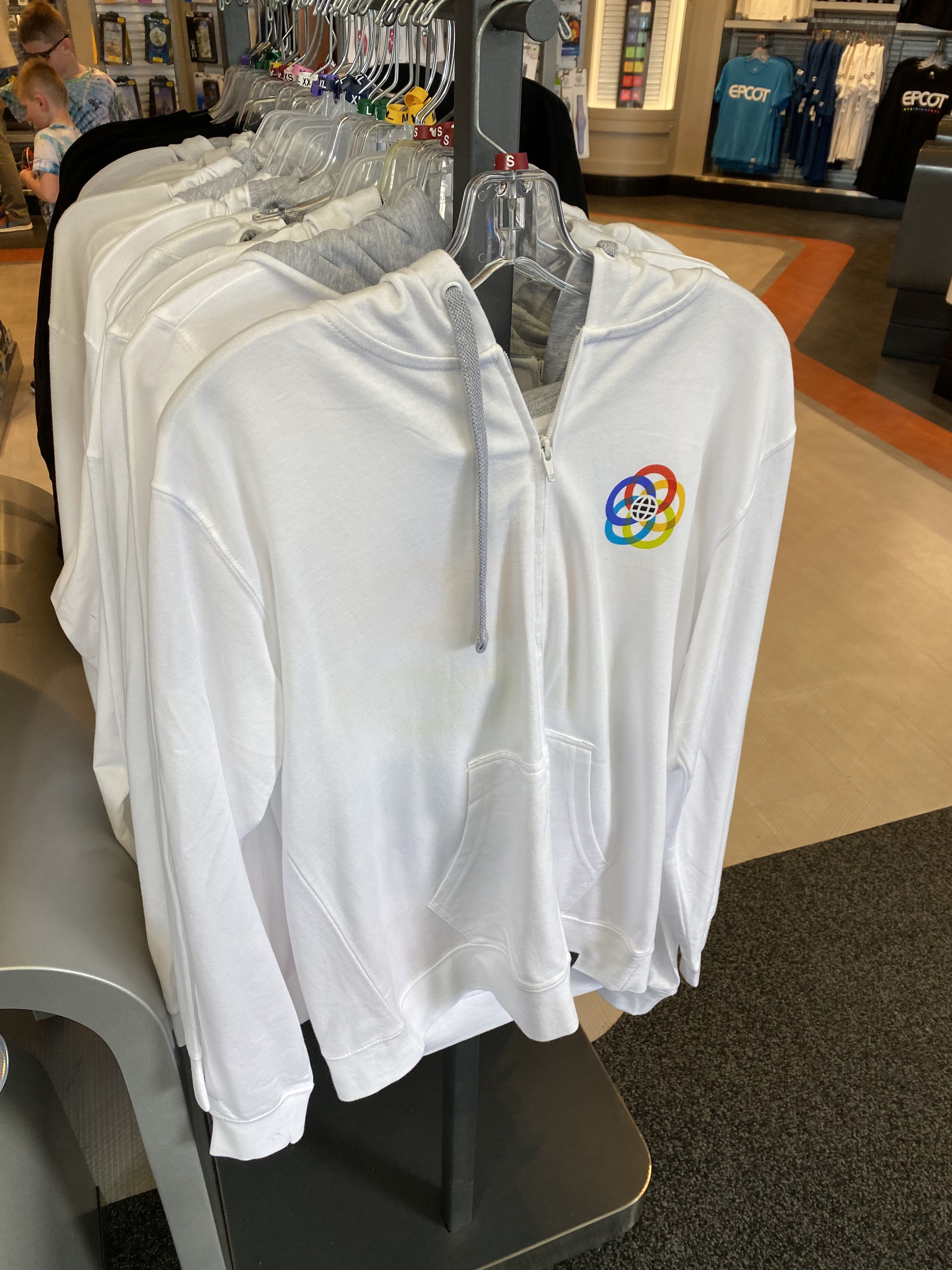 The yellow, green, blues and red featured on the logo are reflected on the back of the hoodie.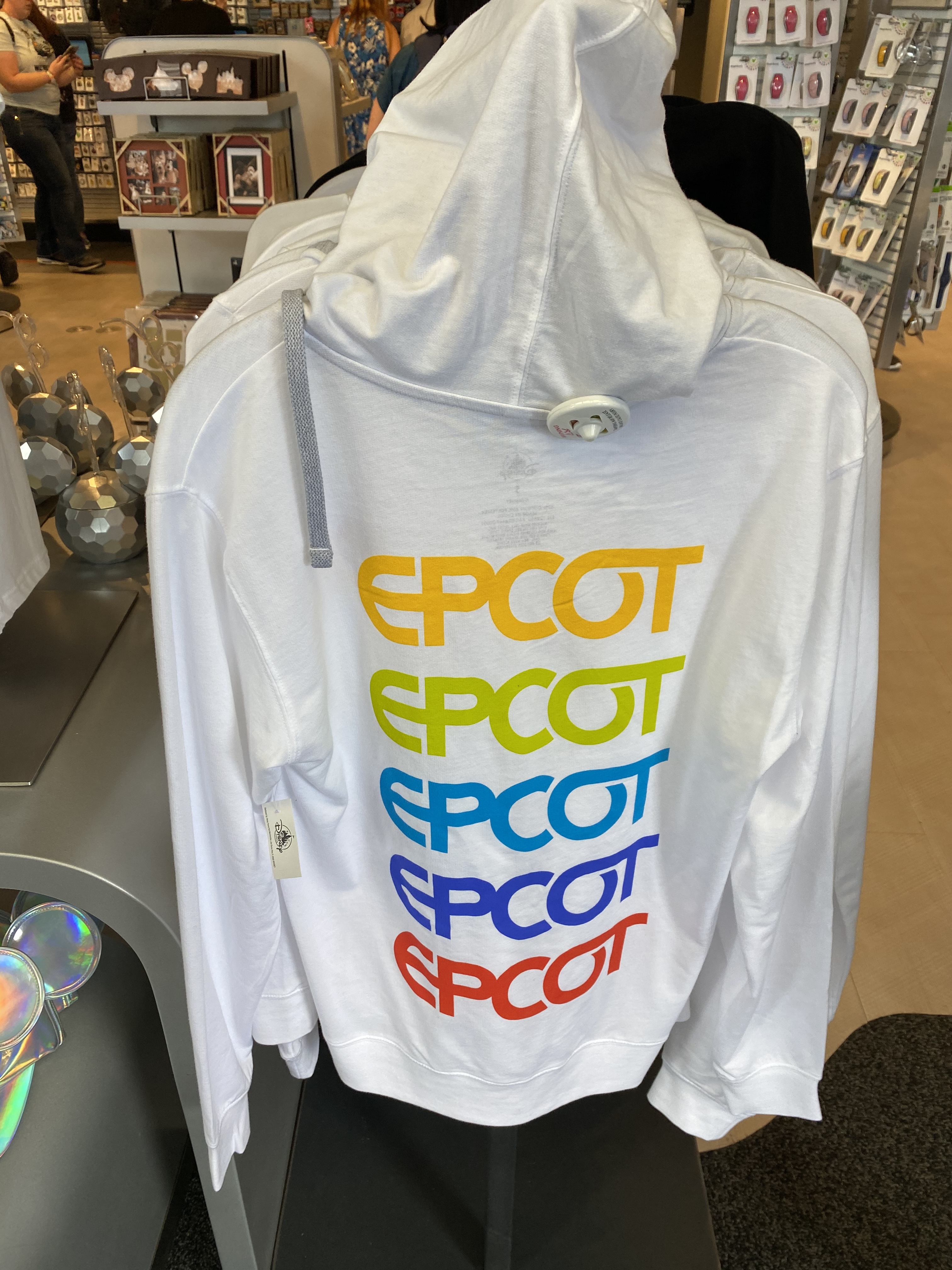 The newly stylized EPCOT logo appears multiple times on the back.
EPCOT T-Shirt – $29.99
This blue short-sleeved t-shirt also features the all-caps EPCOT logo. Toward the bottom hemming of the shirt, the EPCOT icon appears.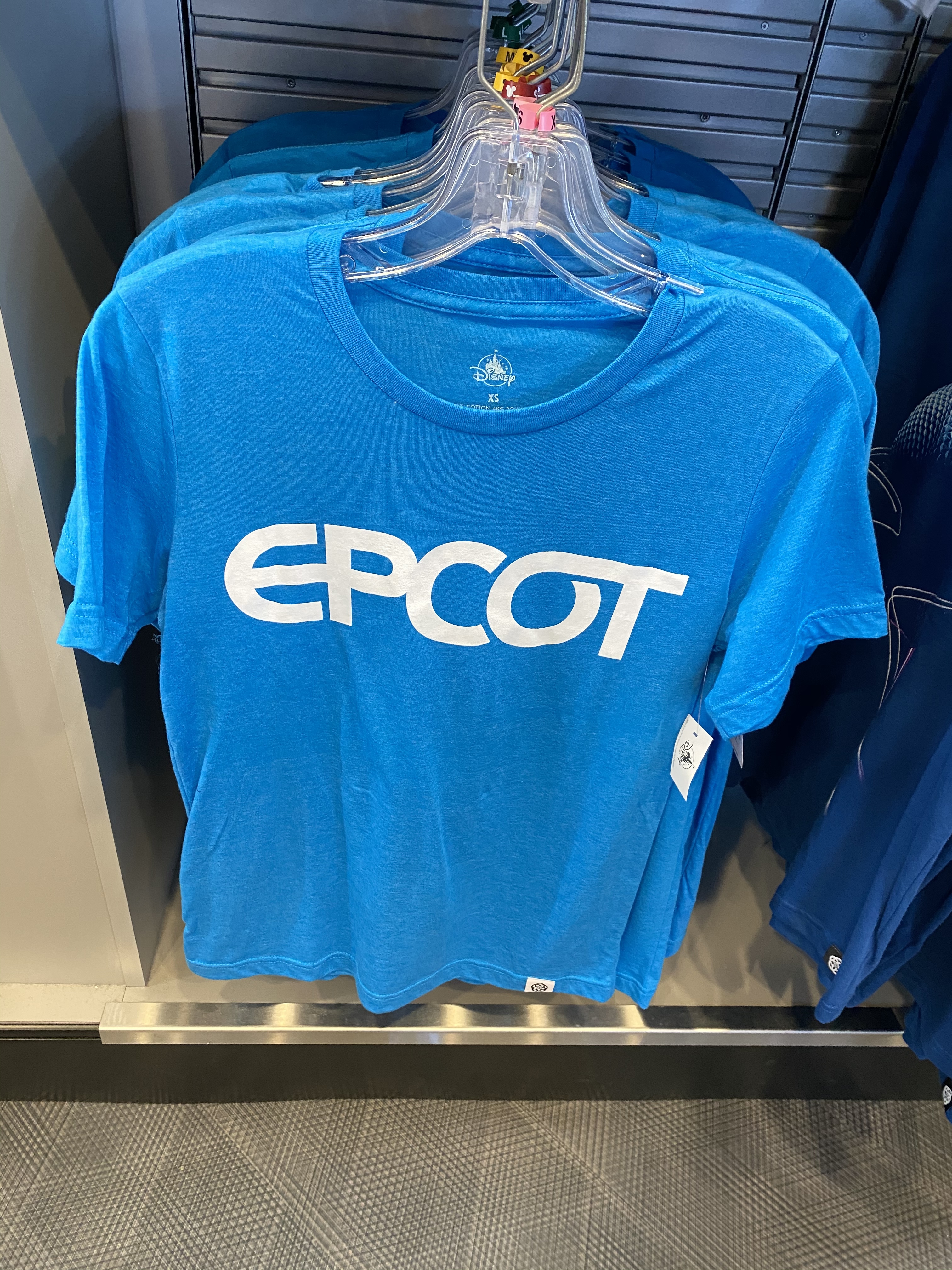 You'll find both these items at the Pin Traders and Camera Center shop toward the entrance of EPCOT. EPCOT logo merchandise was previously available at the EPCOT Experience, but it has since moved its new home at the Camera Center.
Which souvenir would you pick up: the t-shirt for Florida summers or the hoodie for your windy ride on Soarin'?