Almost a dozen new Disney Princess MagicBands are now available at D-Tech on Demand in Walt Disney World. Each features a Disney princess on a black background, along with a flower pattern (similar to the patterns we saw with classic Disney characters). Keep scrolling to see all the princesses you can add to a MagicBand.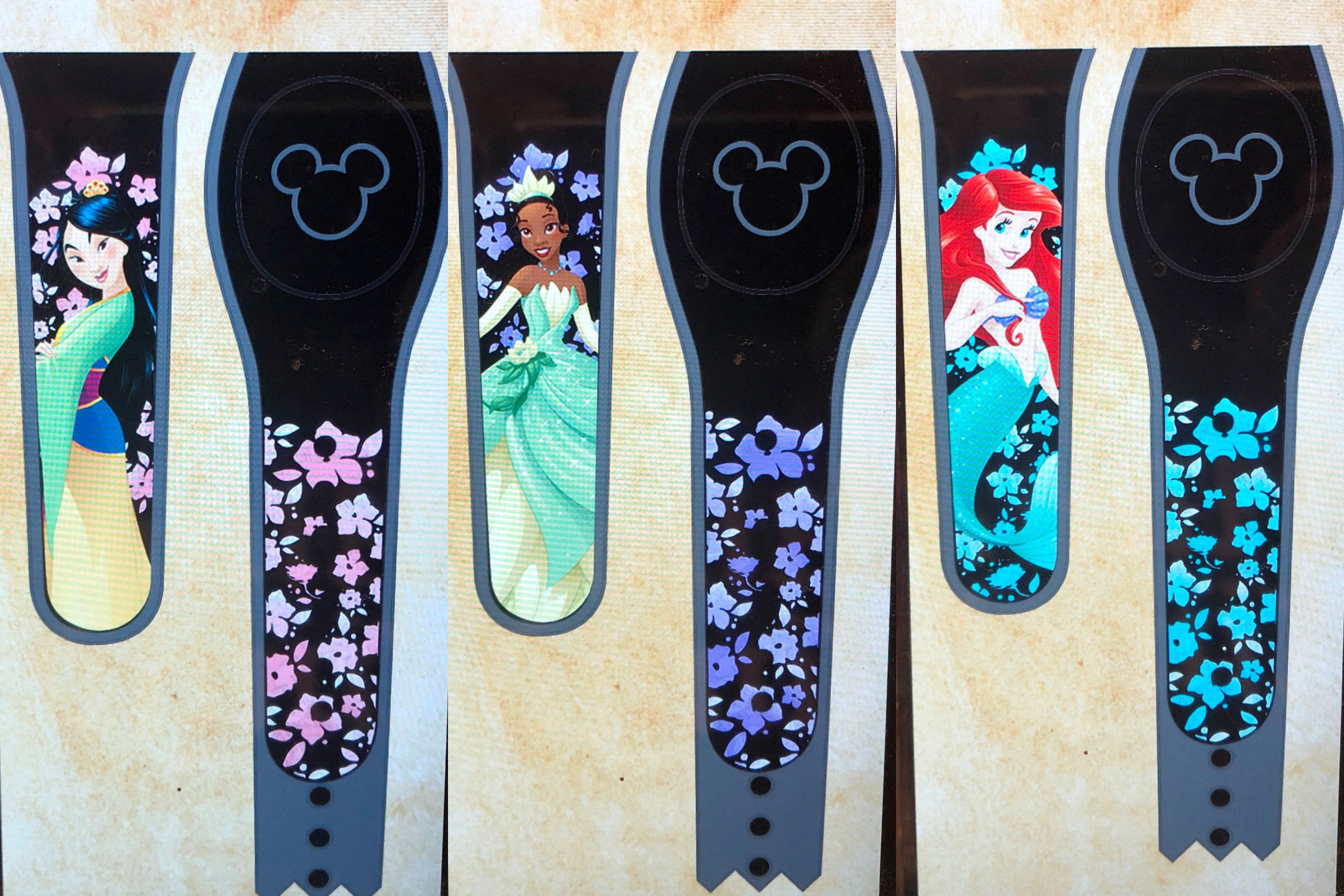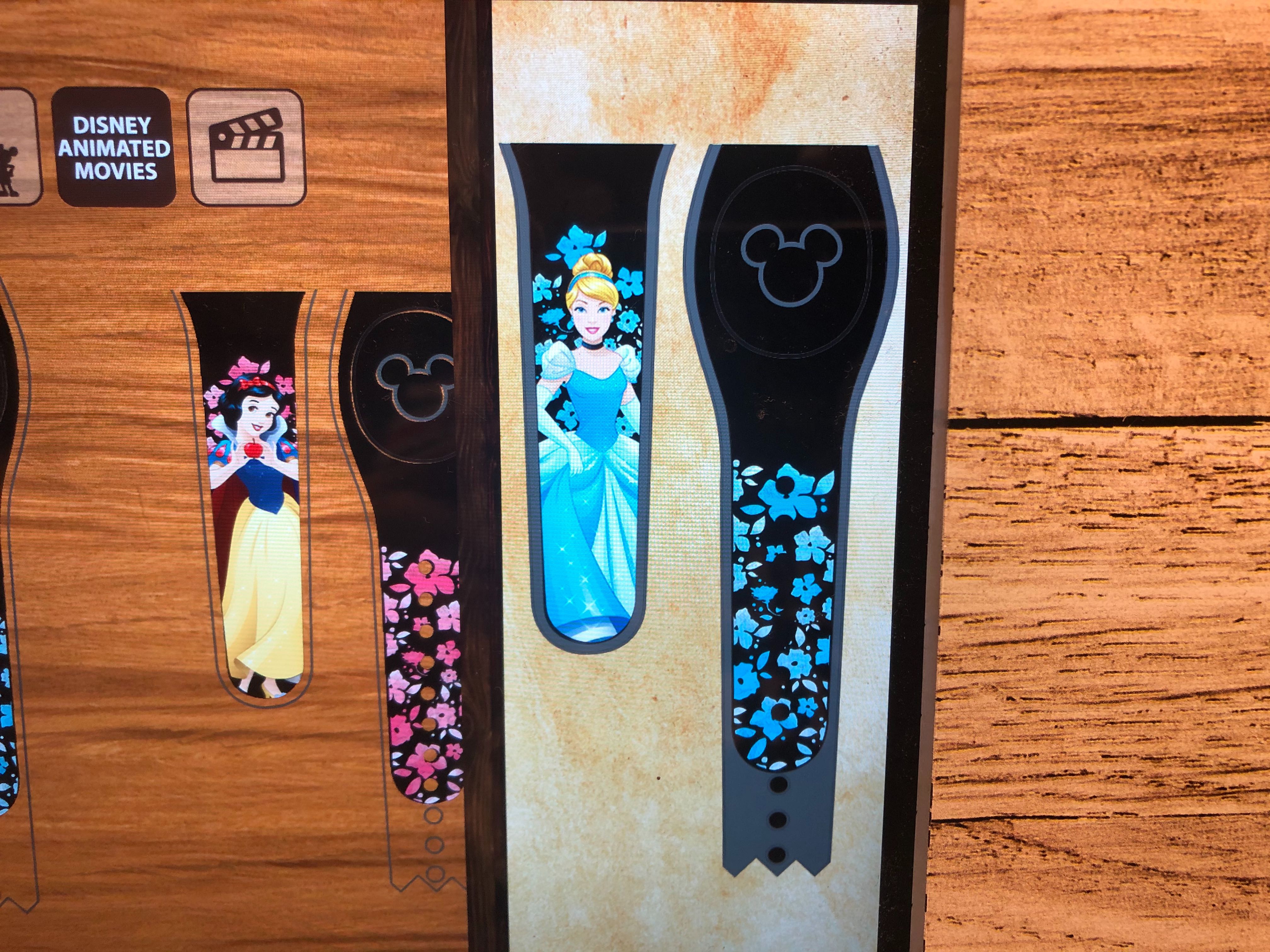 Cinderella is in her ballgown, surrounded by blue flowers.
Ariel is under the sea and in mermaid form.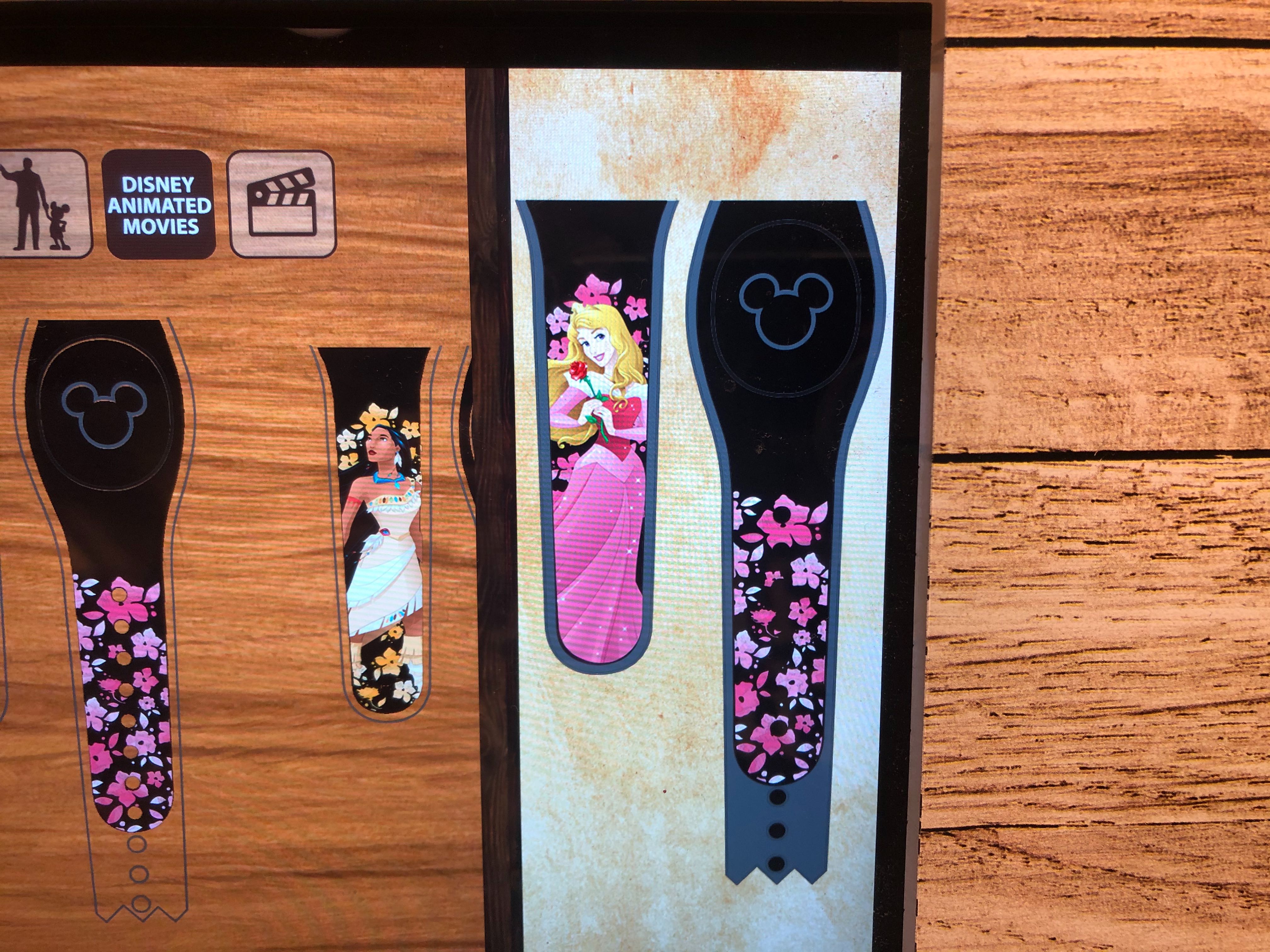 Aurora chose her pink dress and a rose for her photo.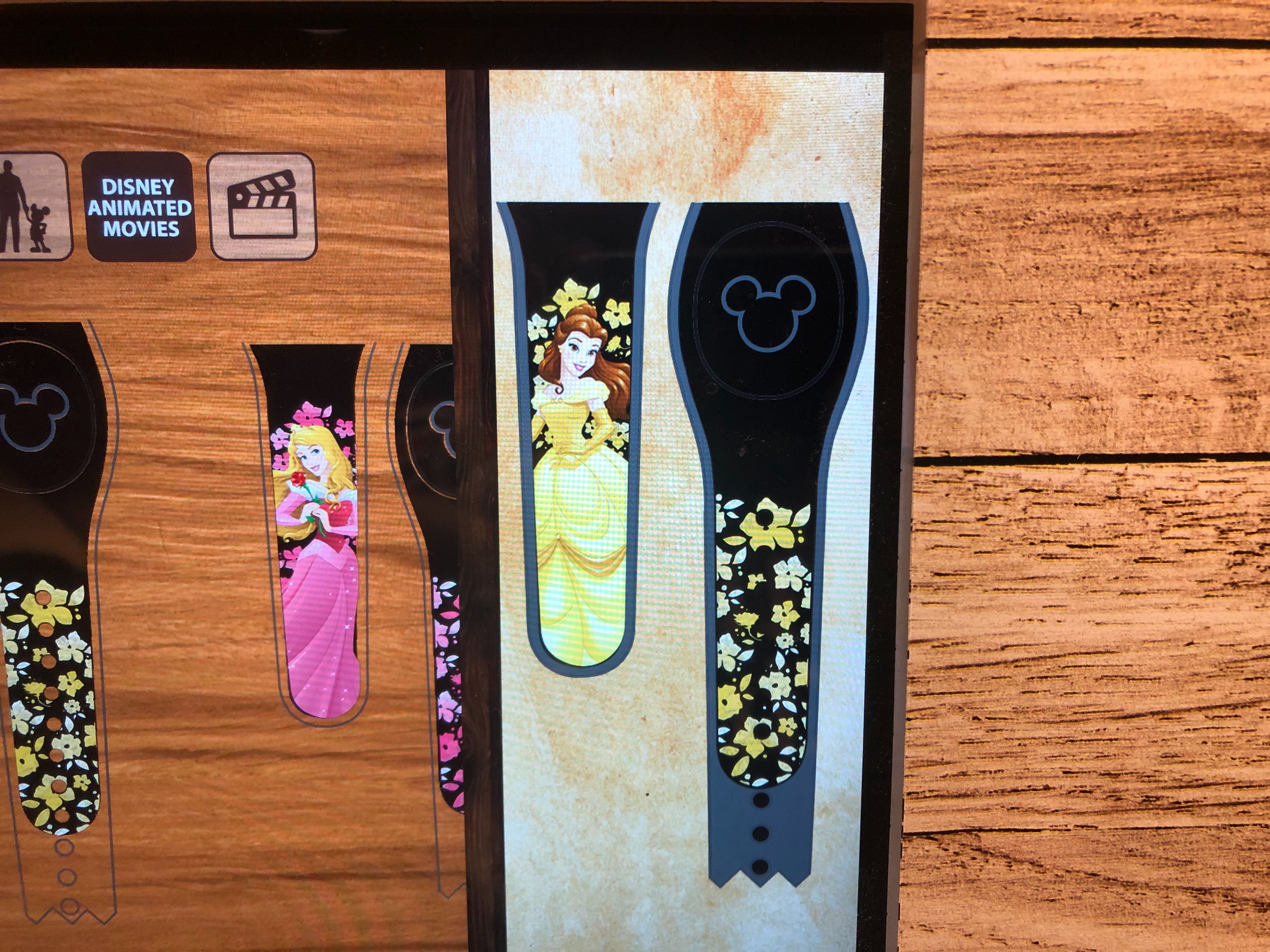 Belle is in her dancing dress.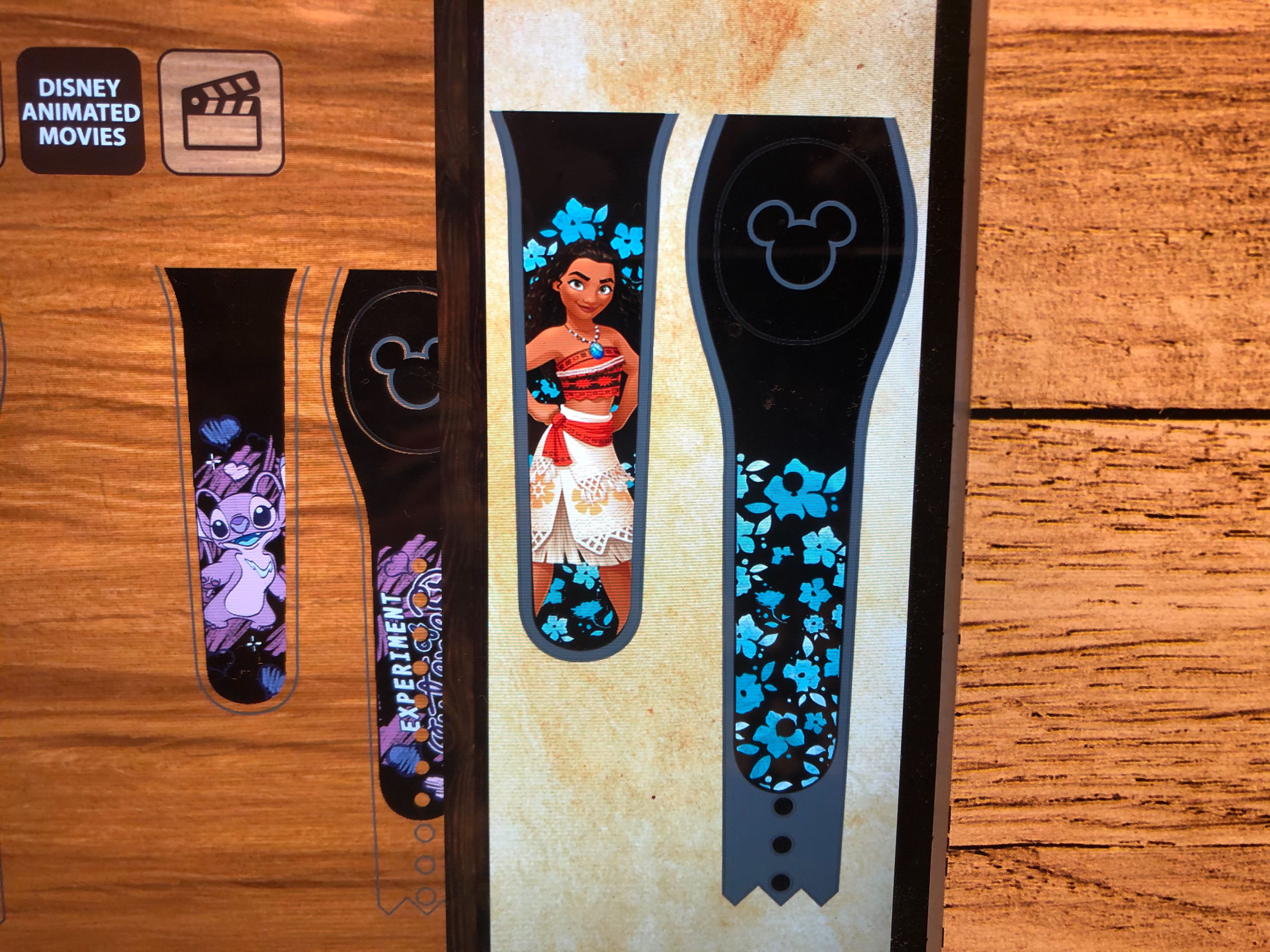 Moana is fierce — as always.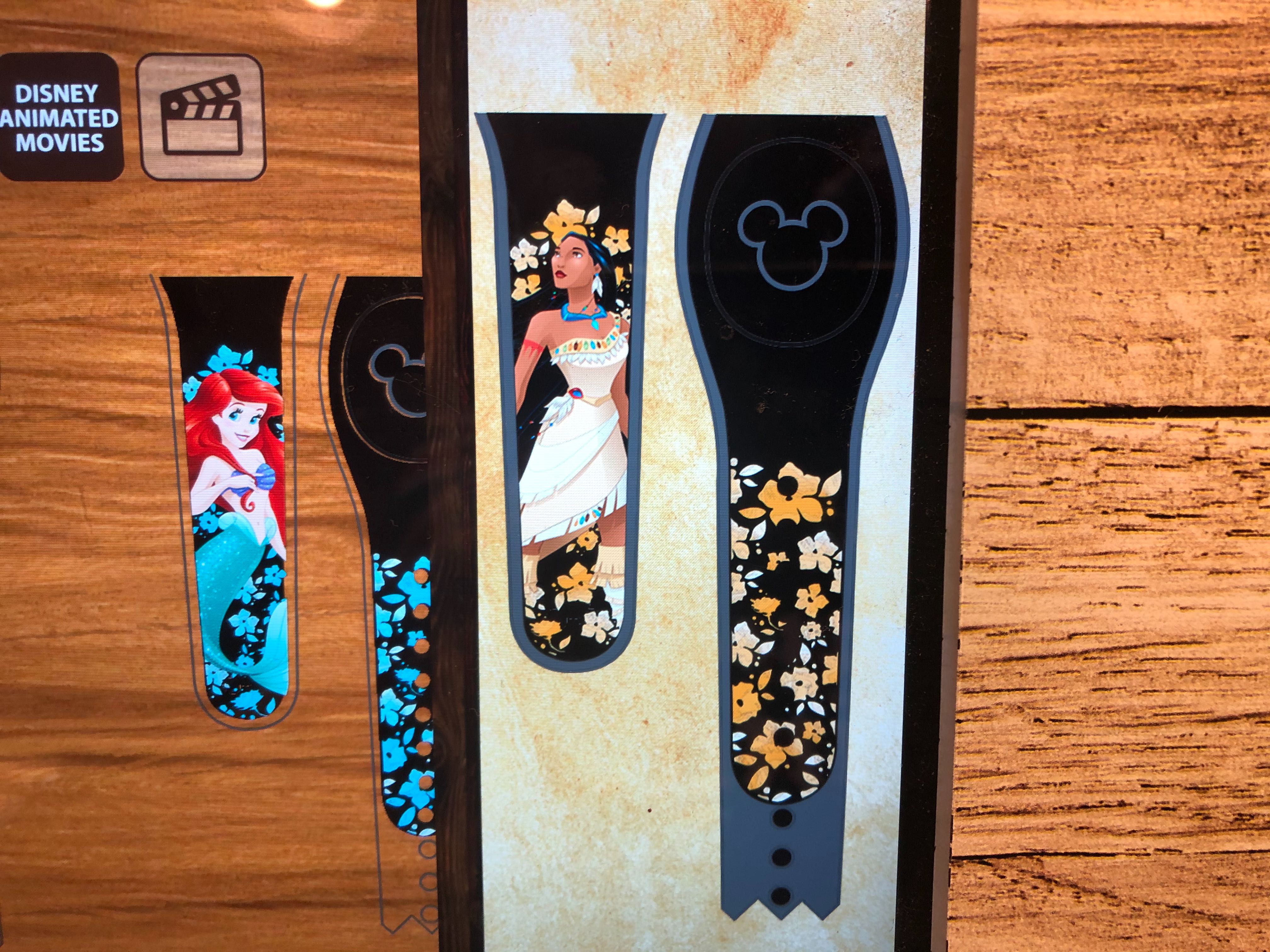 Pocahontas added some extras accessories and boots to her classic dress.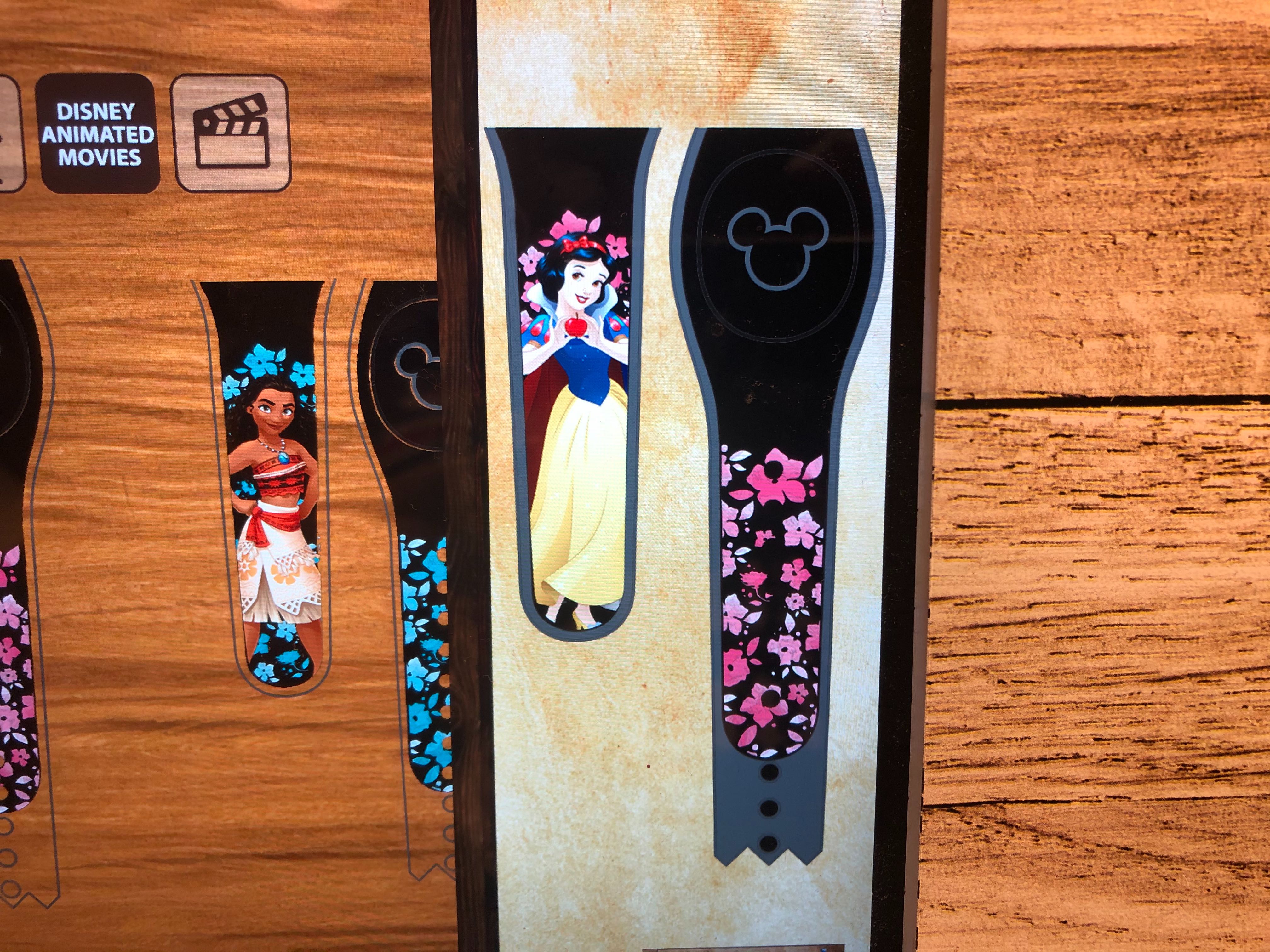 Snow White carries an apple on her adventure to see the Seven Dwarfs.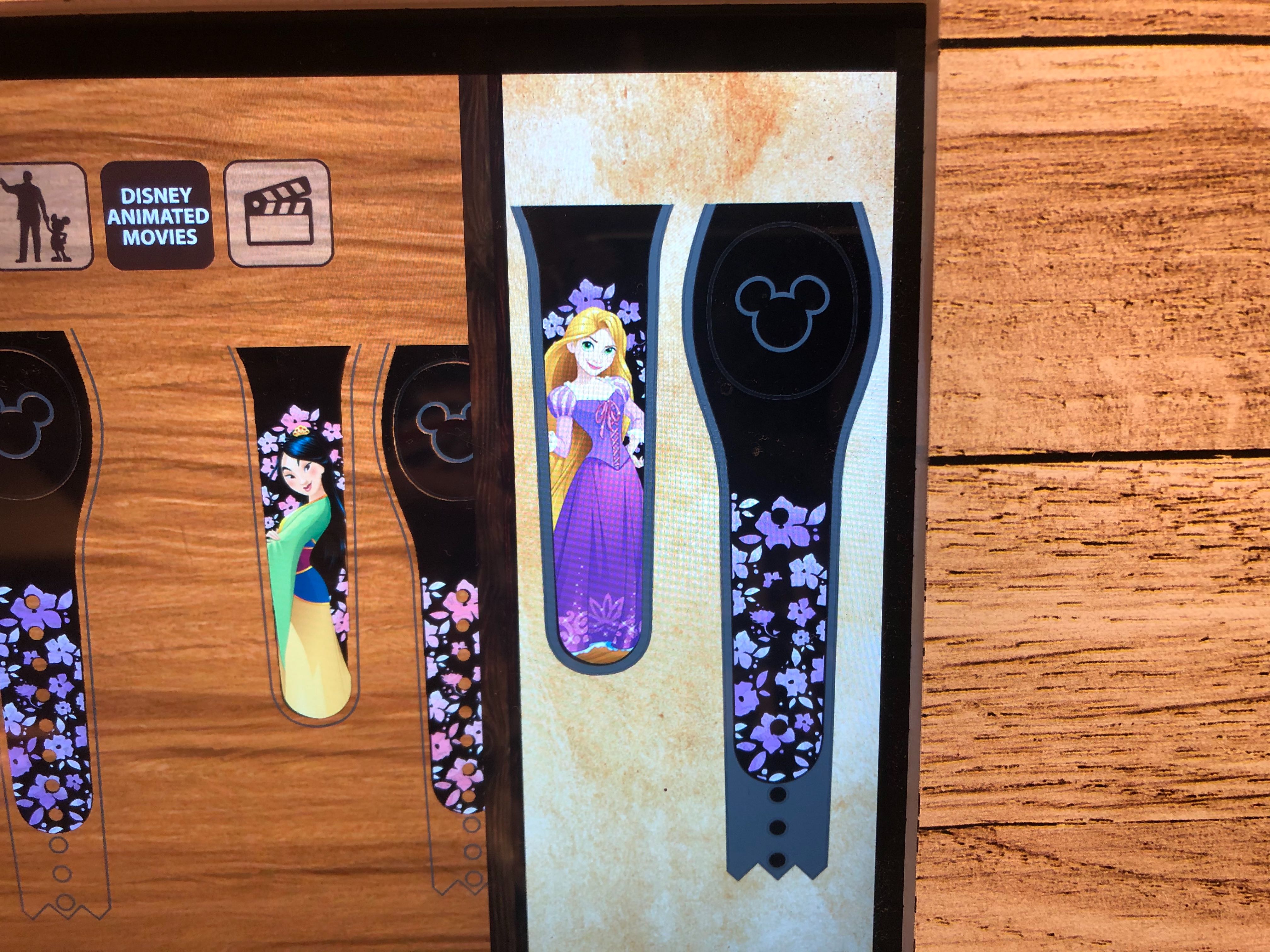 Rapunzel looks a bit more calm than usual.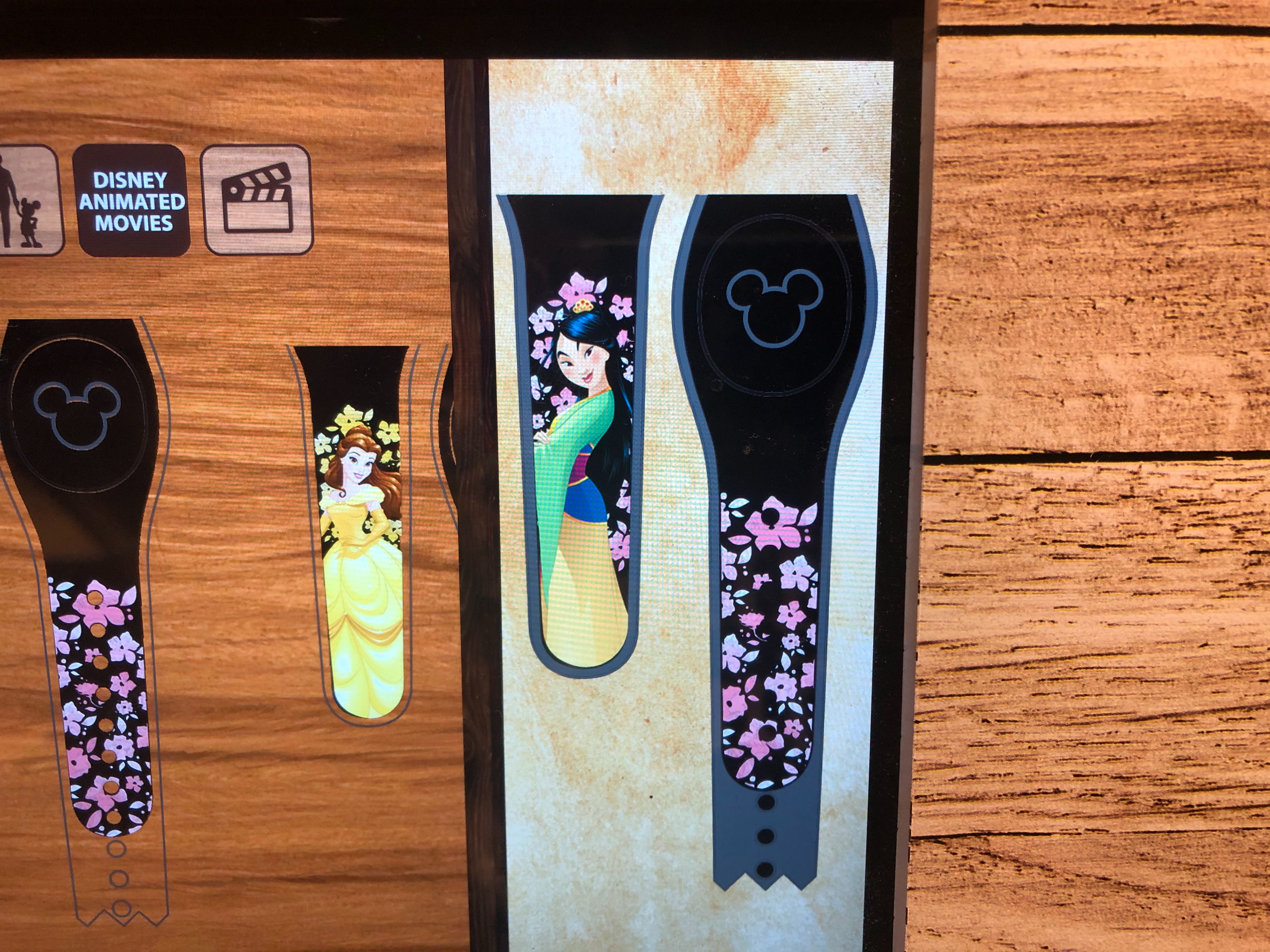 Mulan is in a nice dress.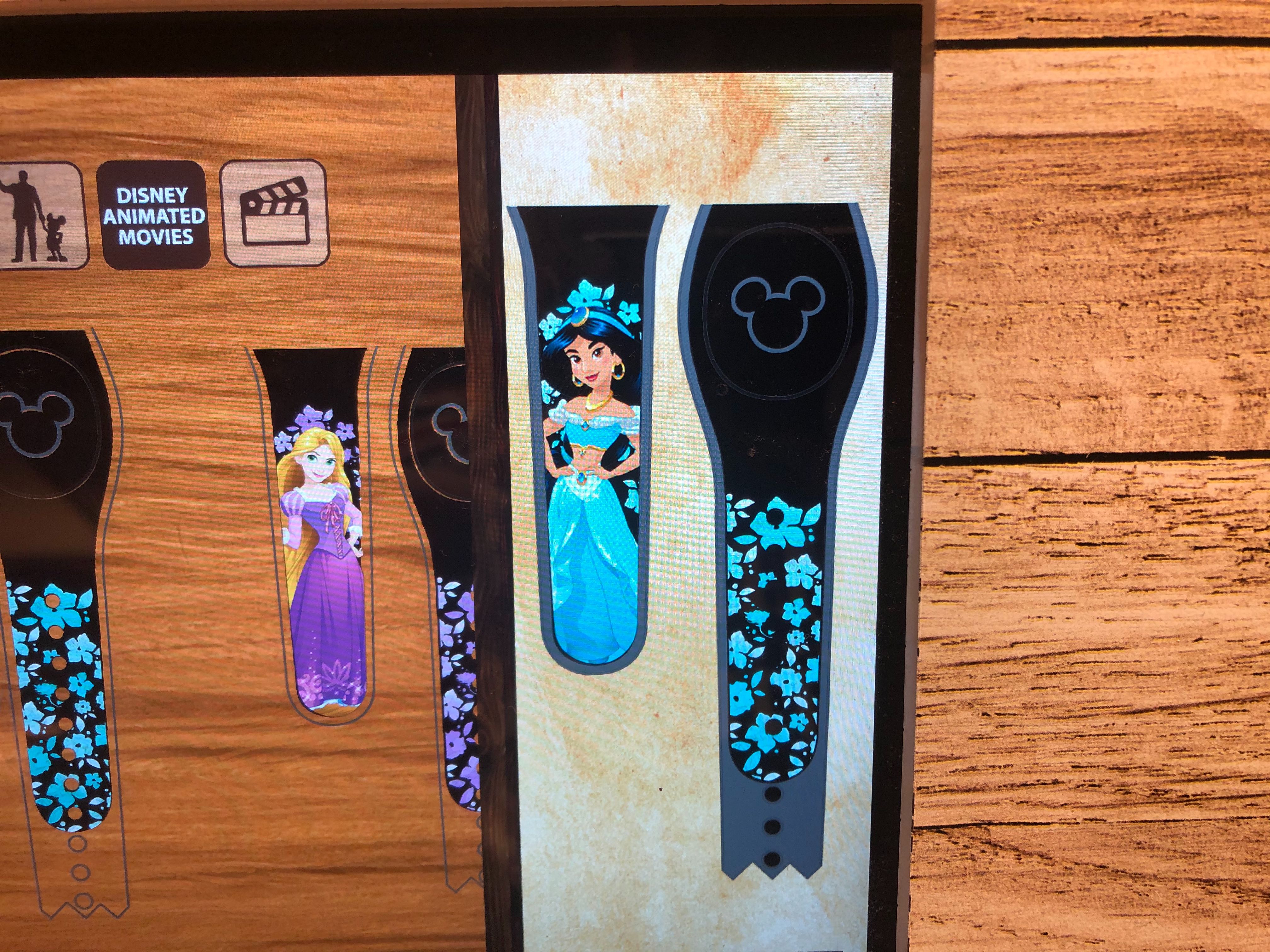 Finally, we see Jasmine in her typical getup.
We found these bands at D-Tech on Demands kiosks at the Magic Kingdom. They are $24.99 each, plus you can add personalization for $5.
Which band would you choose?