There's a new sweetheart in town, and it's got us blushing it's so good. Valentine's Day is right around the corner, and this sweet treat is sure to please.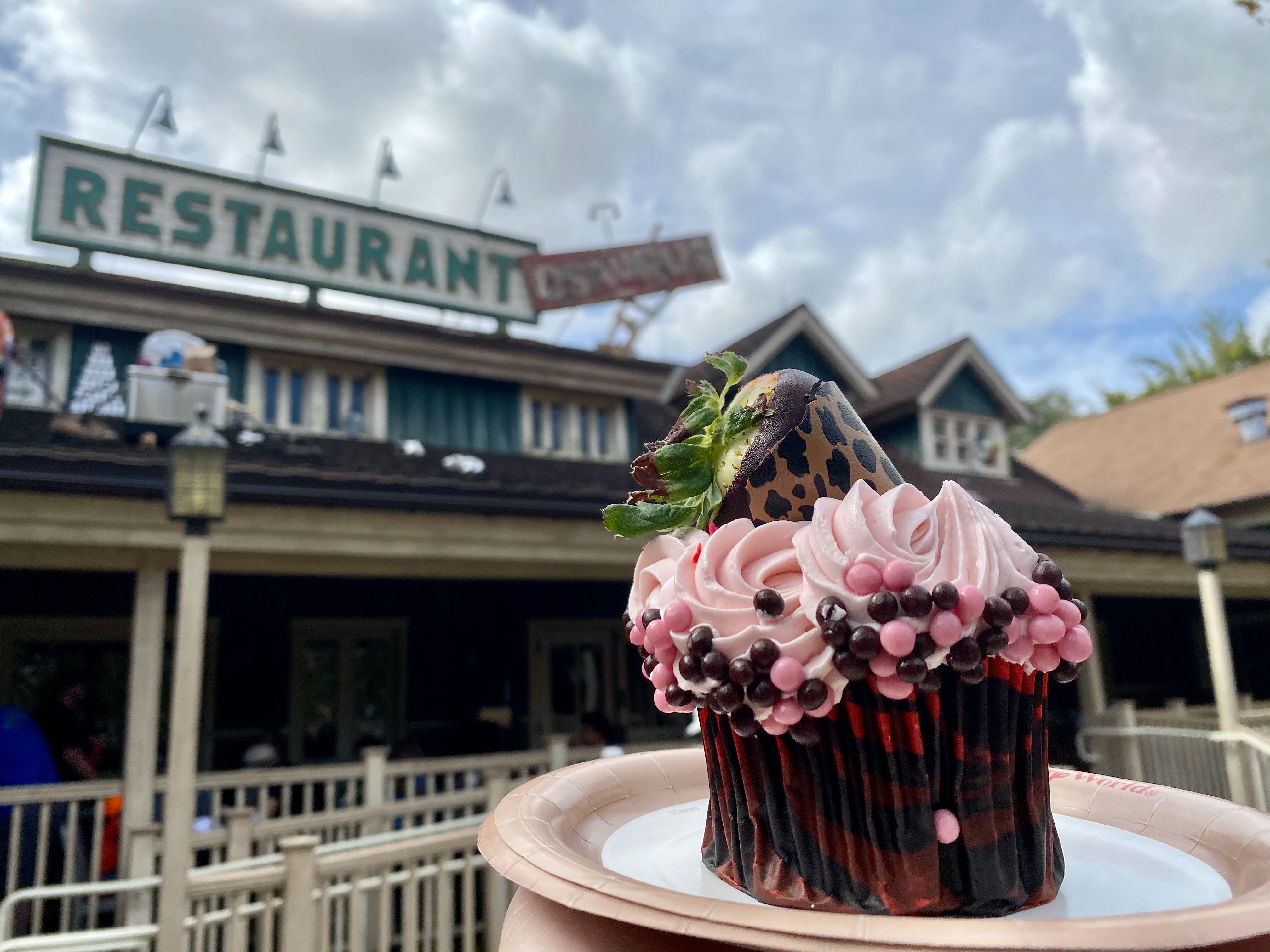 This soft pale pink perfection is a chocolate cupcake with strawberry icing, garnished with strawberry and chocolate crispy pearls, candy hearts, and a whole chocolate covered strawberry wrapped in animal print chocolate.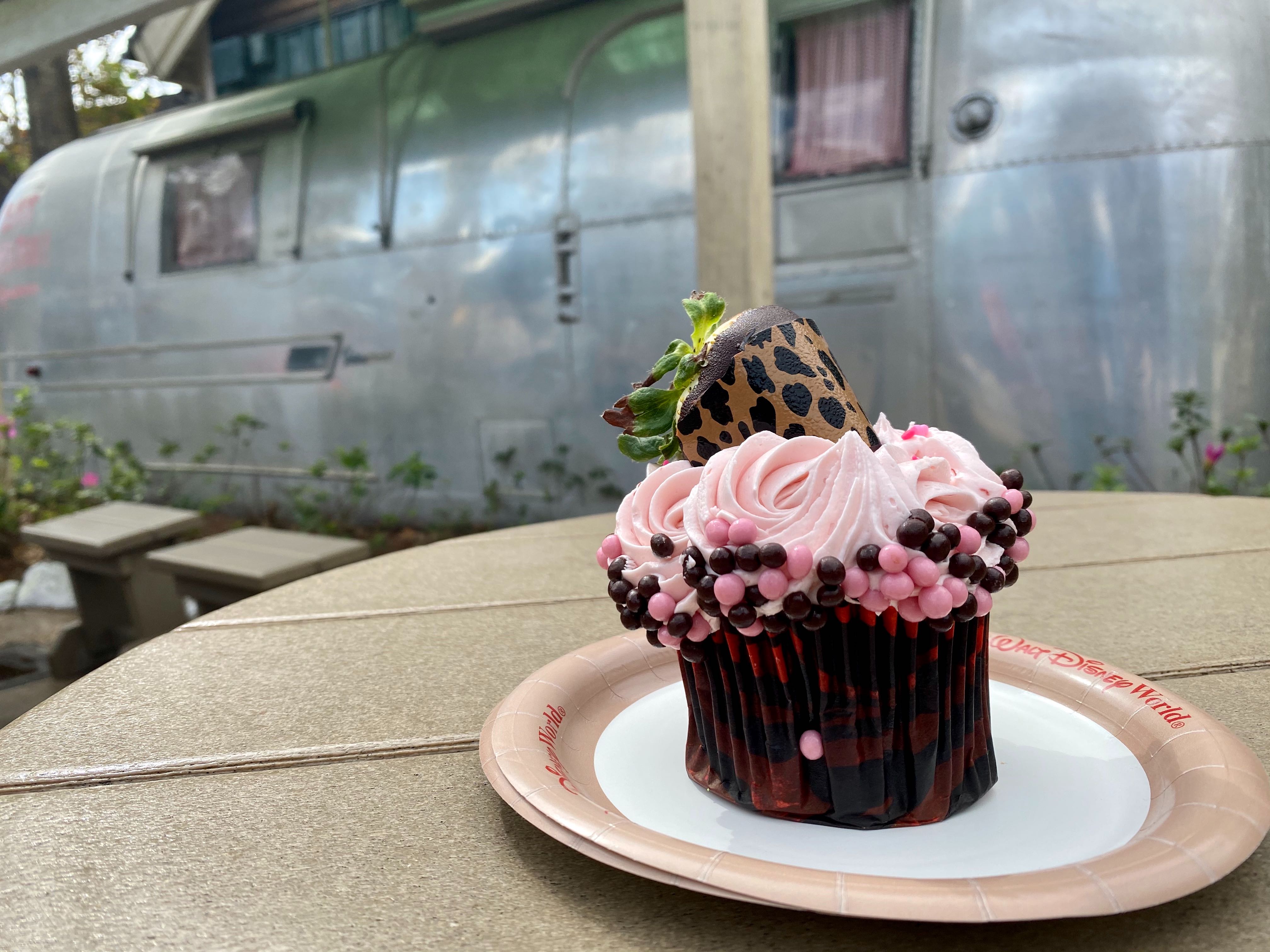 We were super excited to try this cupcake, and were pleasantly surprised that the strawberry icing was very gentle, not anything like the strong fake strawberry flavor we were expecting.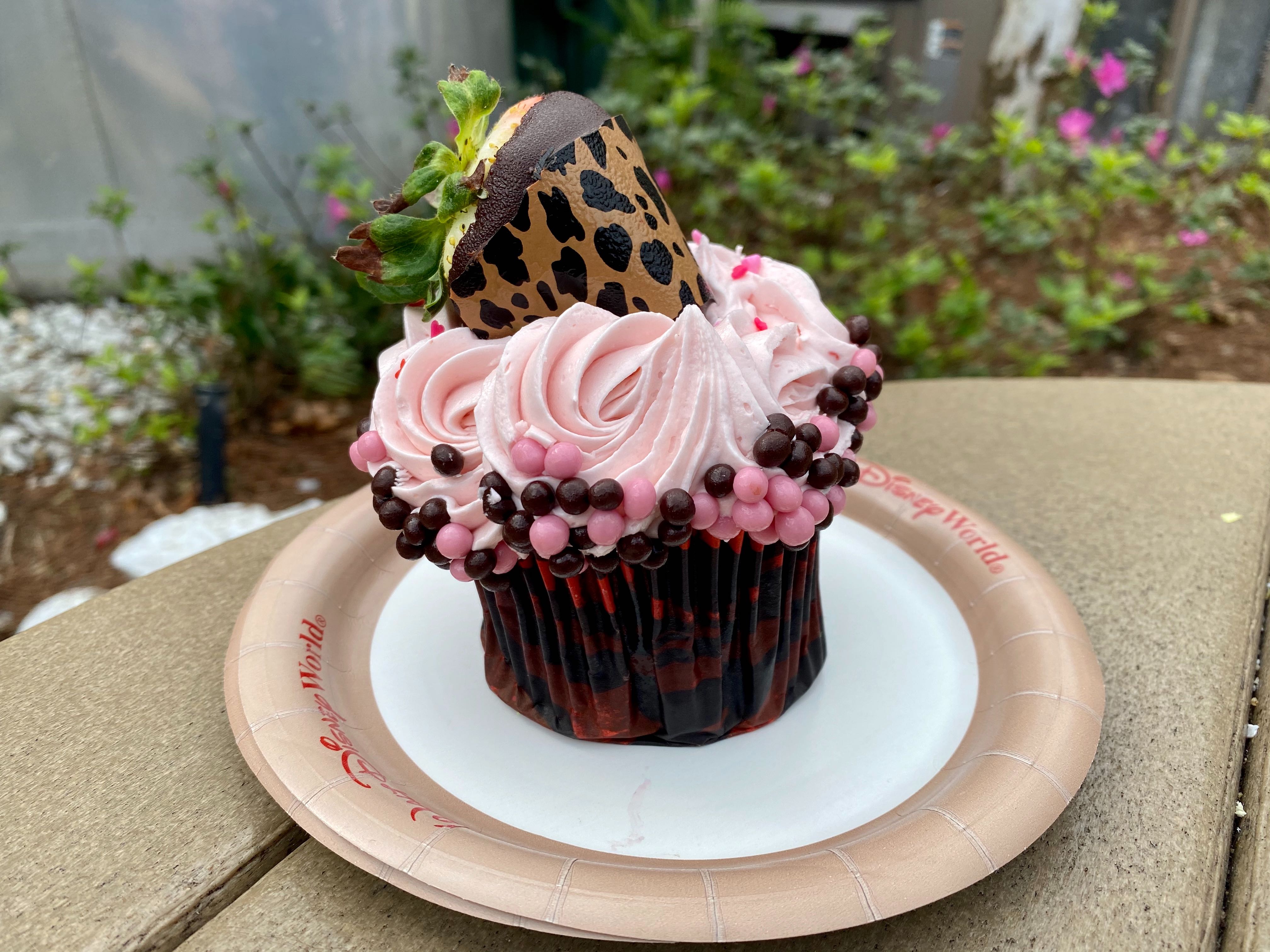 The animal print on the chocolate covered strawberry was so charming!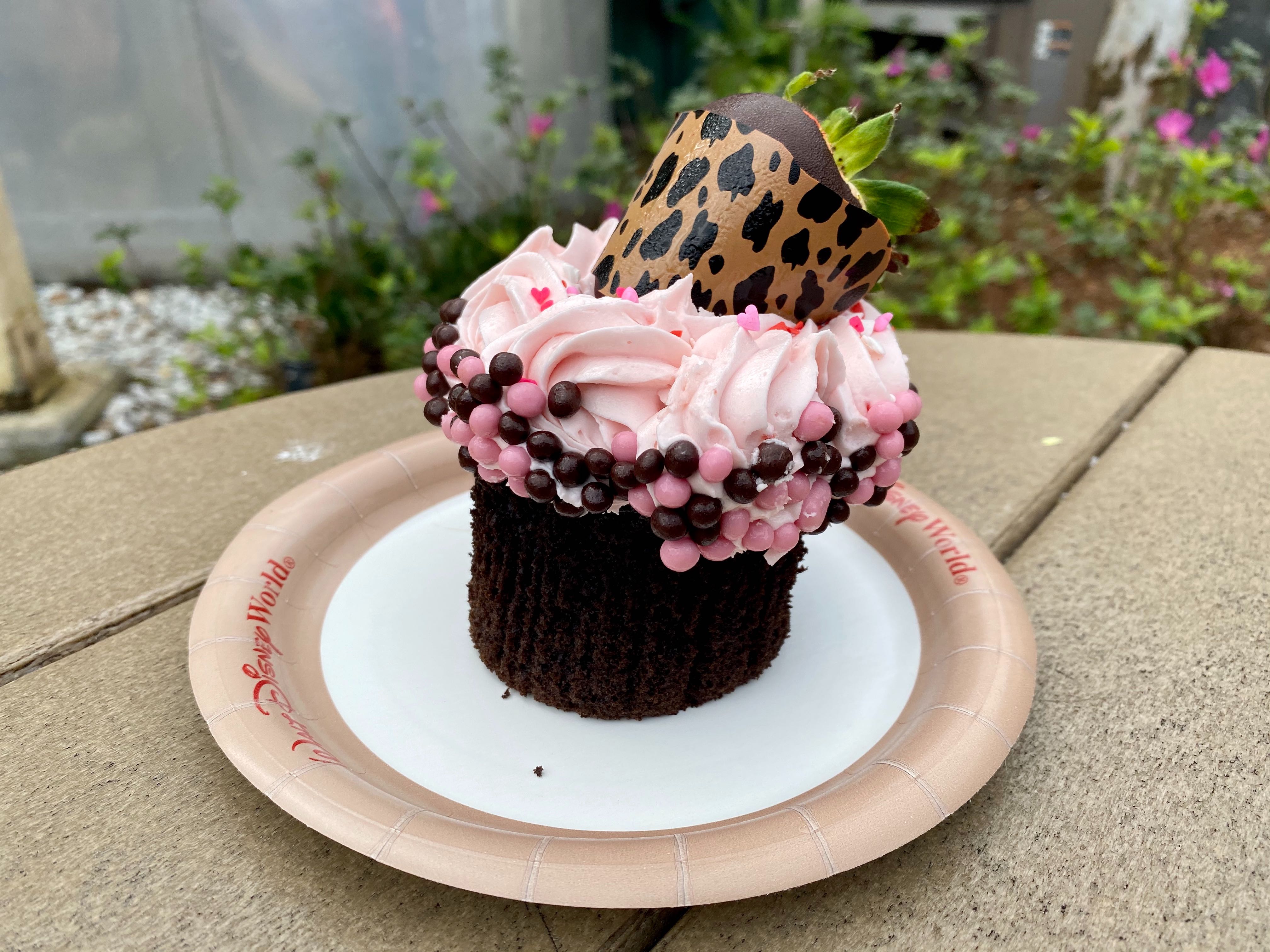 Even unwrapped it was beautiful, if not a little top heavy.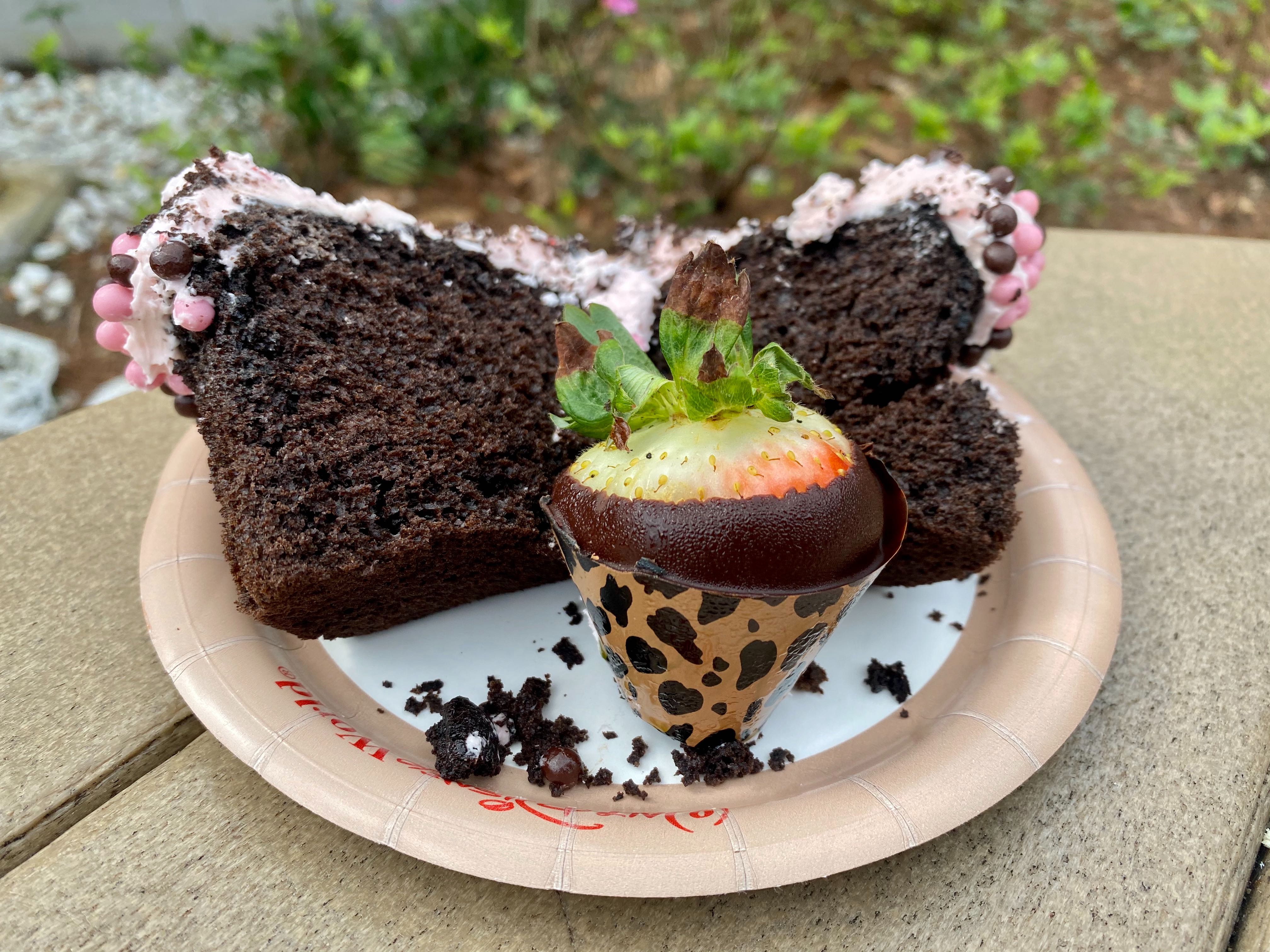 Once we cut it open and tried our first bite, we were hooked.  The cupcake itself was very moist and fresh, so much so that it really fell apart under the weight of the icing and the hefty chocolate covered strawberry. The icing, though plentiful, was delicate in flavor, and didn't overpower the chocolate cake, but instead combined to make a perfect chocolate/strawberry taste. The crispy pearls were a nice texture addition, and were even flavored according to their color! Finally, the chocolate covered strawberry was perfect––a ripe, fresh strawberry covered in a not-too-sweet chocolate.
All in all, we were super impressed with this cupcake, and were only disappointed with how fast it fell apart.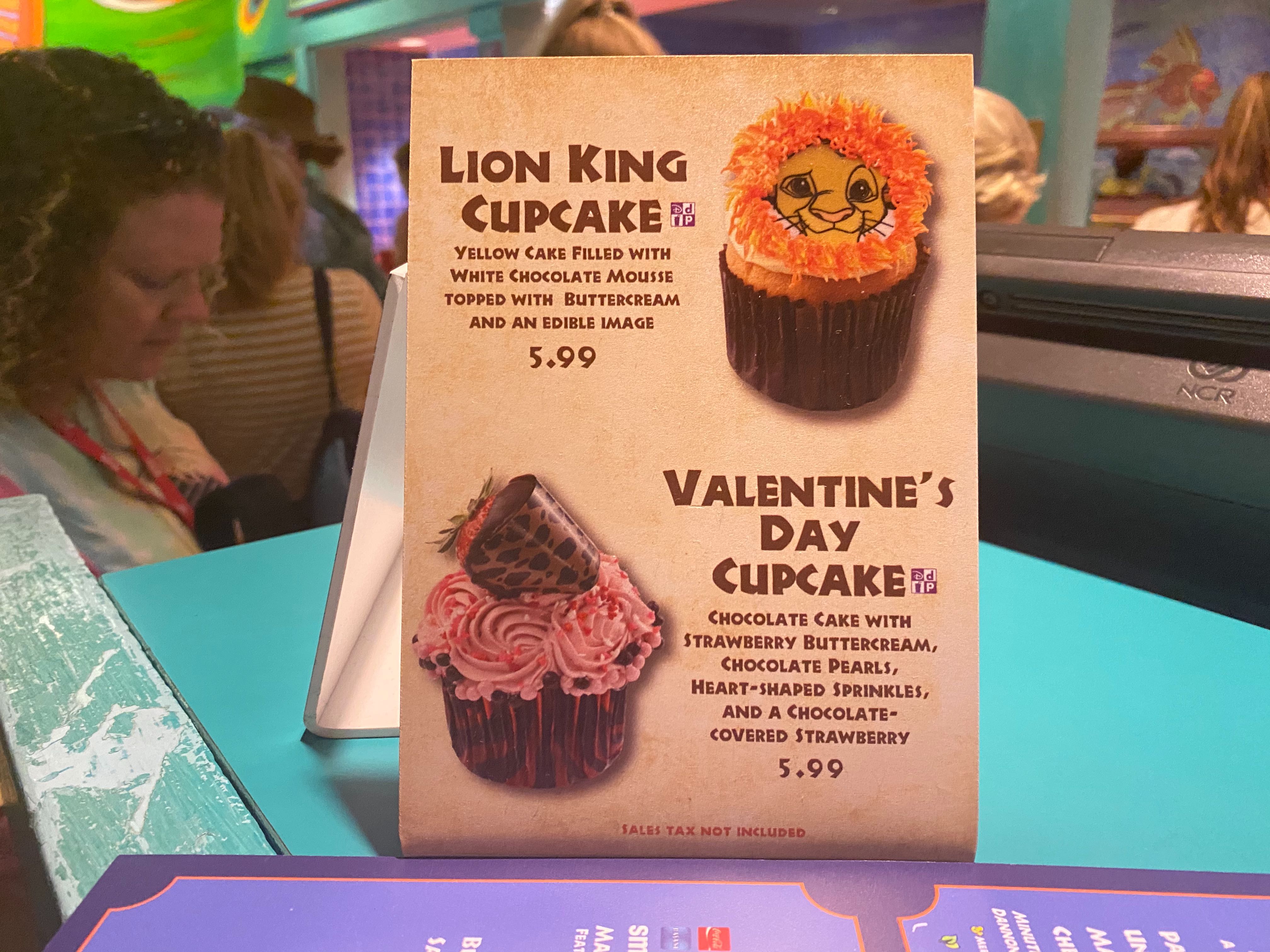 You can find this delectable morsel at three locations throughout Disney's Animal Kingdom: Restaurantosaurus in Dinoland, Pizzafari, and Creature Comforts. It retails for $5.99 and is eligible for use of a snack credit on the Disney Dining Plan.