Today marks the first day of the closure of every Disney theme park across the globe. Following an announcement from the CDC regarding lengthening the suggested cancelation of events with 50 or more participants, Disney announced that they would be closing their resort hotels and Disney Springs this week, which were originally slated to stay open during the parks' closure. We took some time to day to visit the resorts surrounding the Magic Kingdom, and soak in the sights, and smells, of some of our favorite places to stay while enjoying the parks.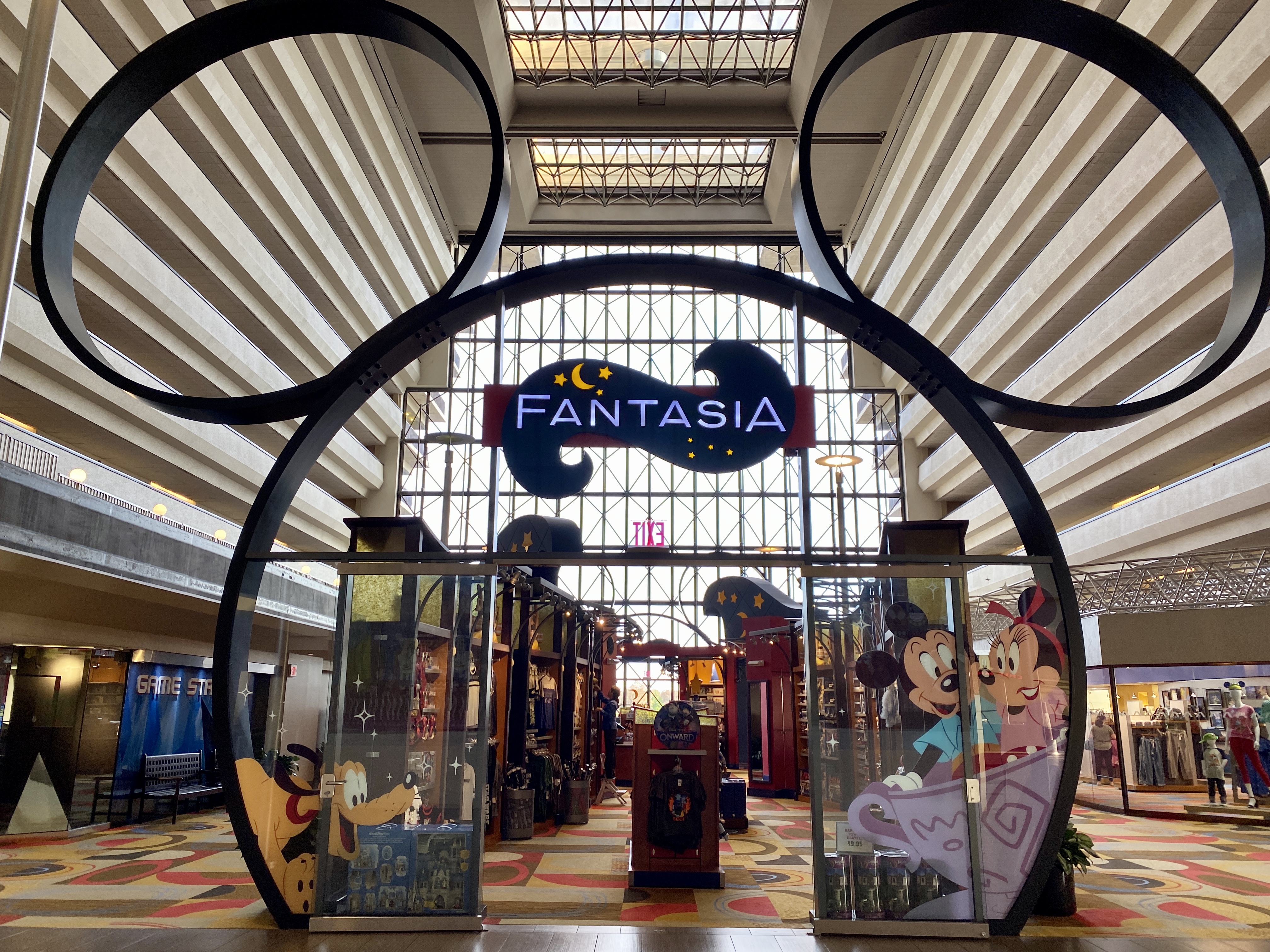 We started in the iconic Disney's Contemporary Resort, and found the familiar giant Mickey Mouse silhouette waiting for us. We enjoyed perusing the shop, and even found some new pins!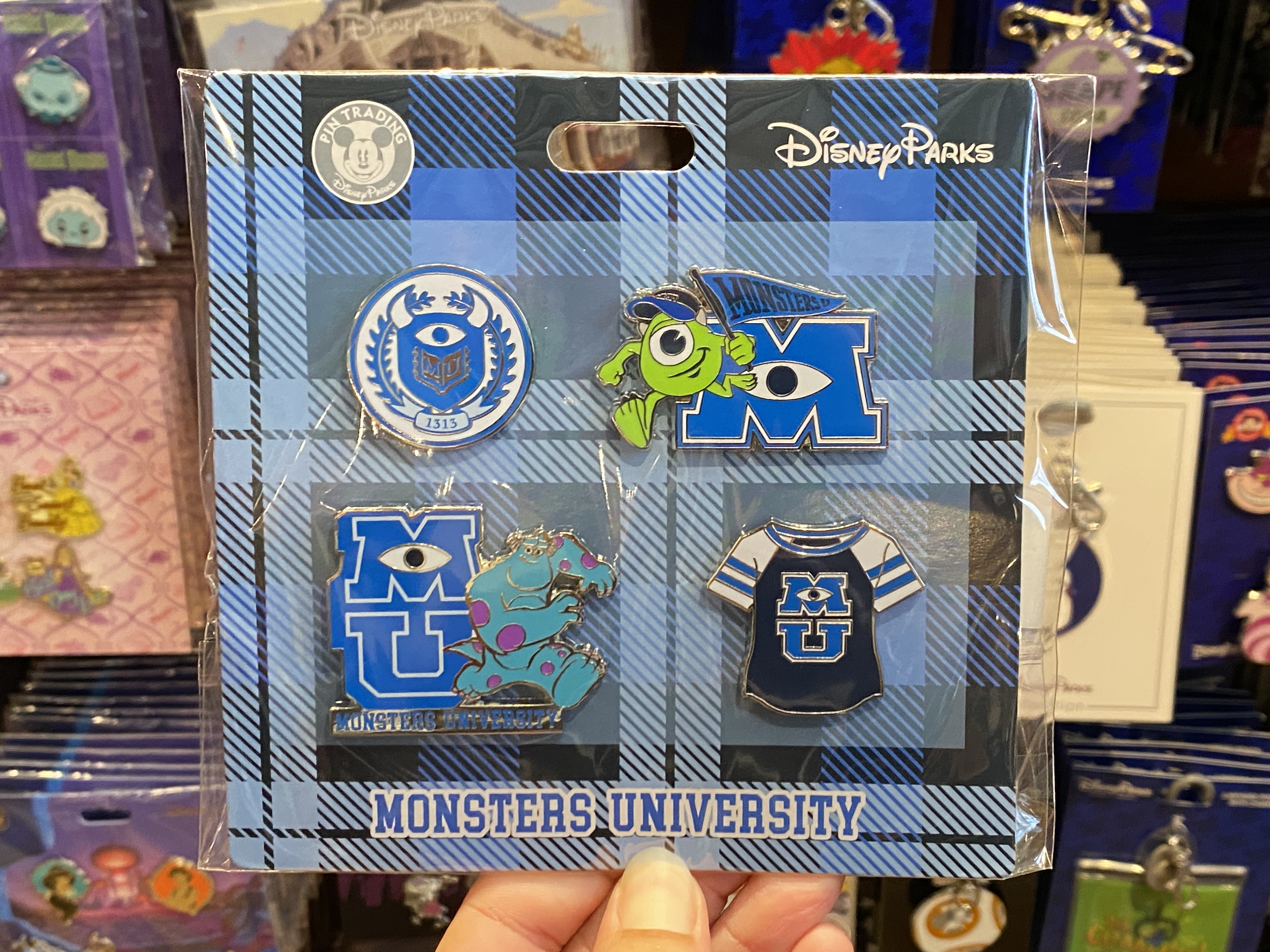 This pack of four pins featuring designs from Monsters University is available in Fantasia for the $27.99.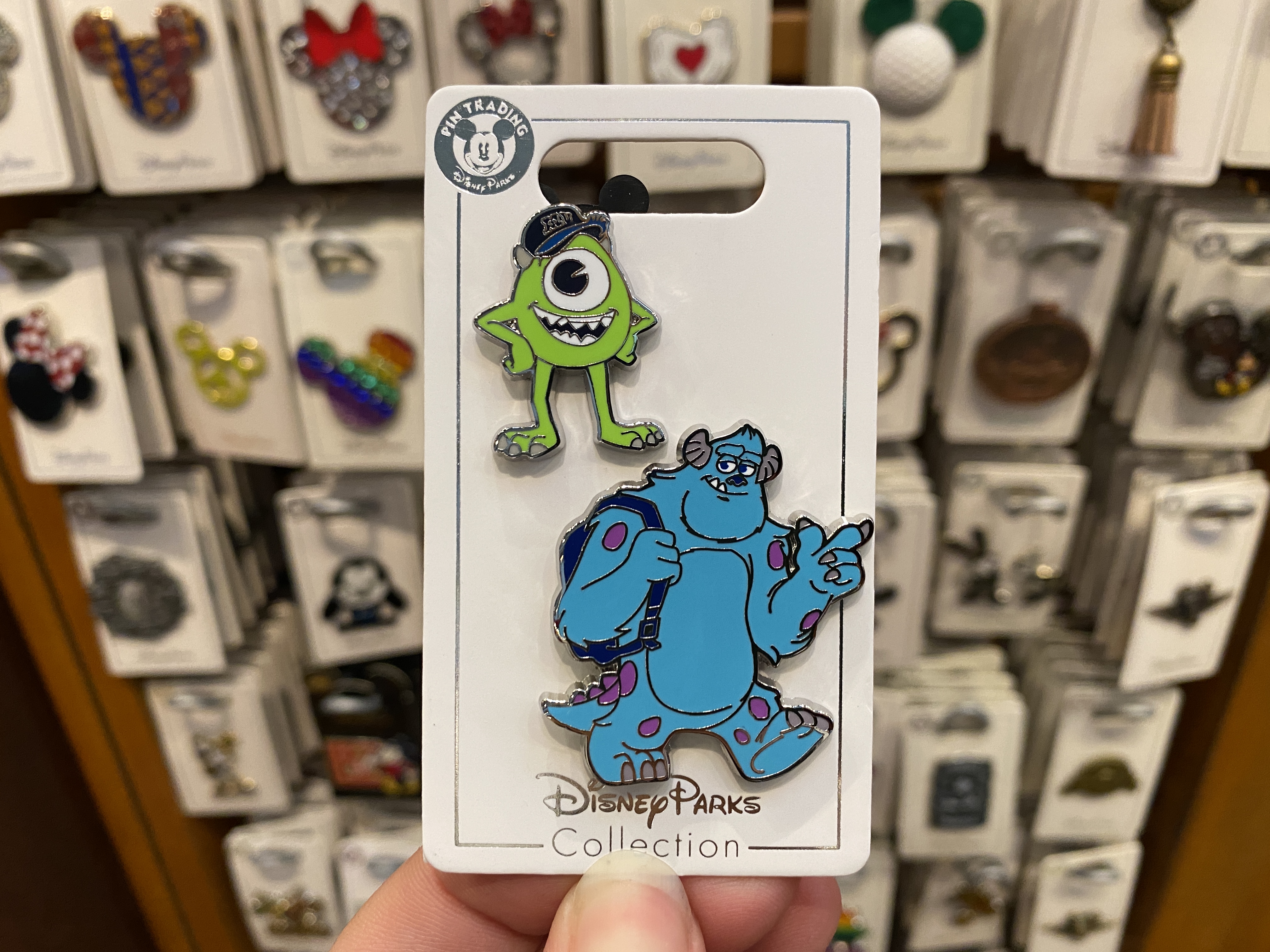 This set of two pins featuring everyone's favorite Scare Team retails for $15.99.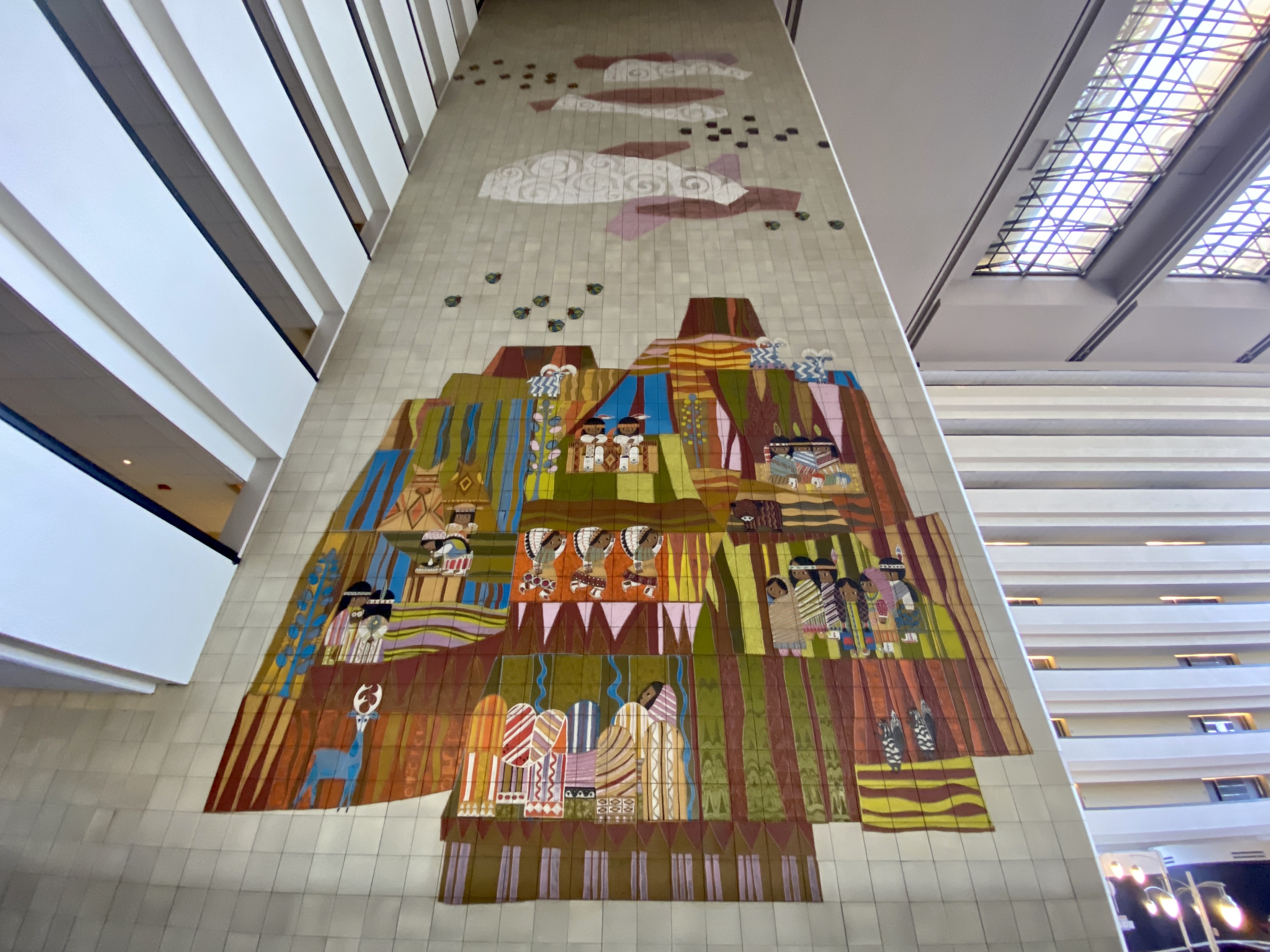 We're often in such a hurry that we rush past this beautiful Mary Blair mural painted on all four sides of the center structure. Today, we took some time to appreciate it, and say hello to our favorite hidden feature.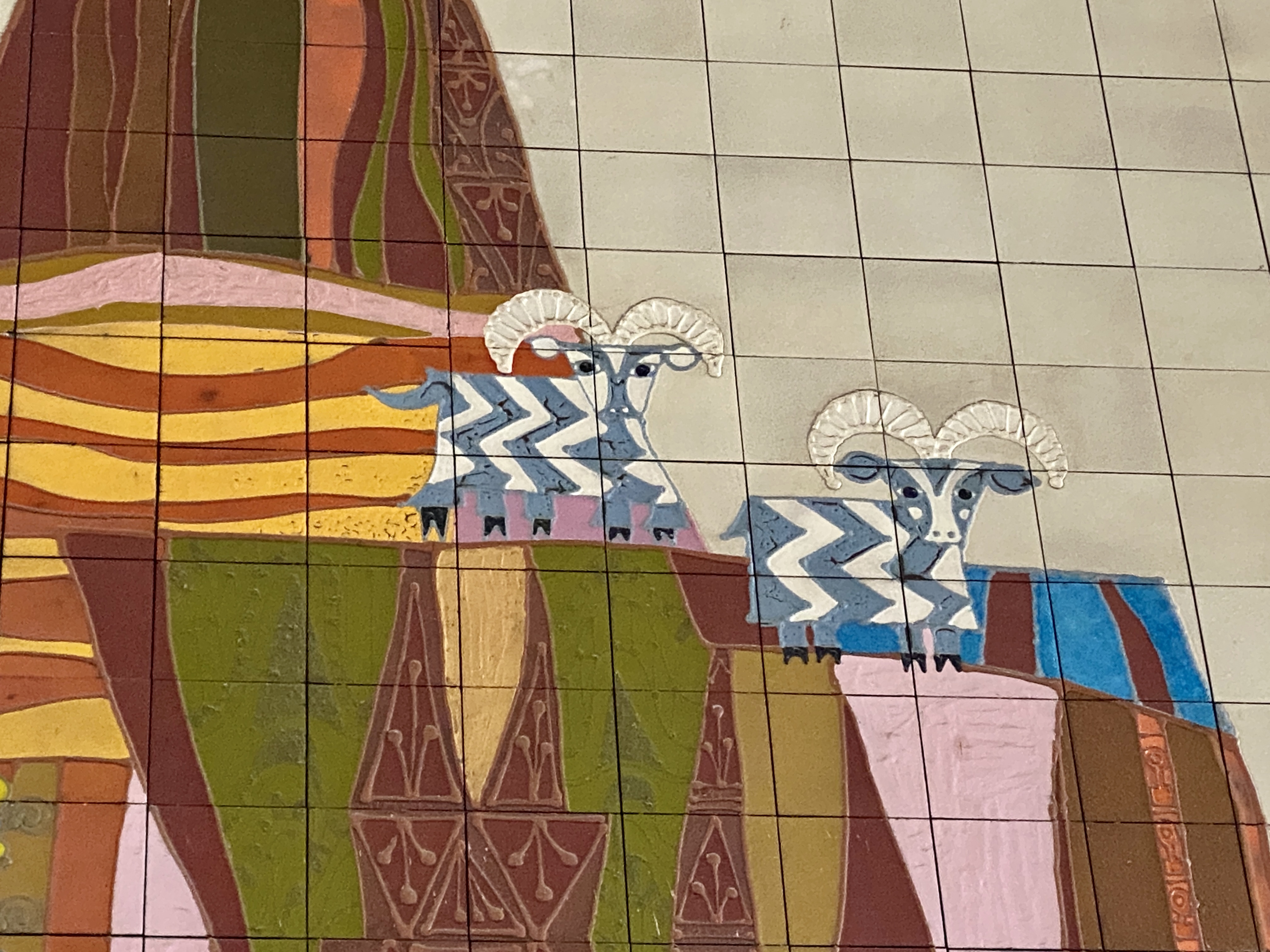 This little goat famously sporting five legs is always fun to spot.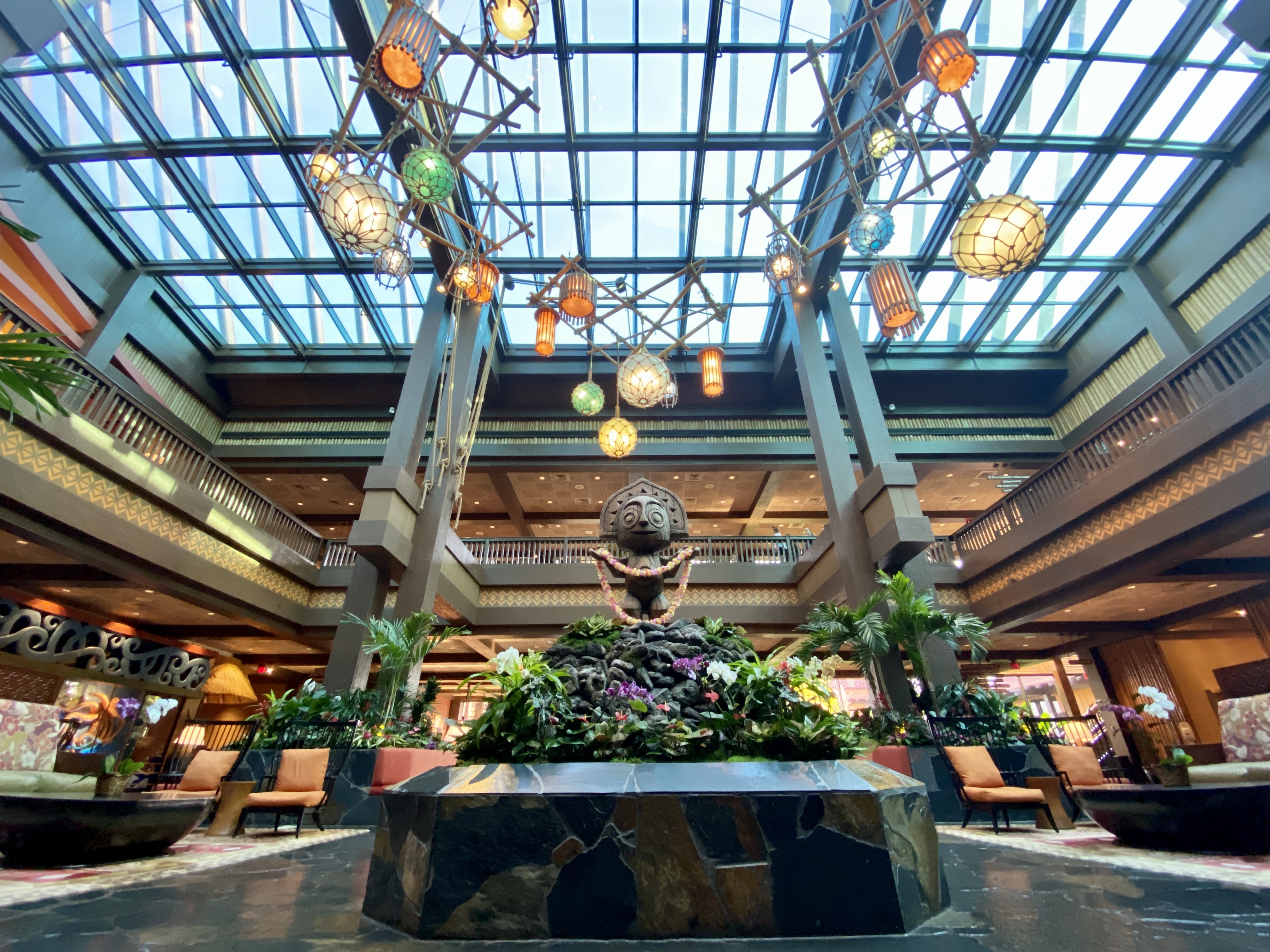 Next, we traveled via Resort Monorail to Disney's Polynesian Village Resort. The calm atmosphere and tranquil music was a welcome change in this troubled time.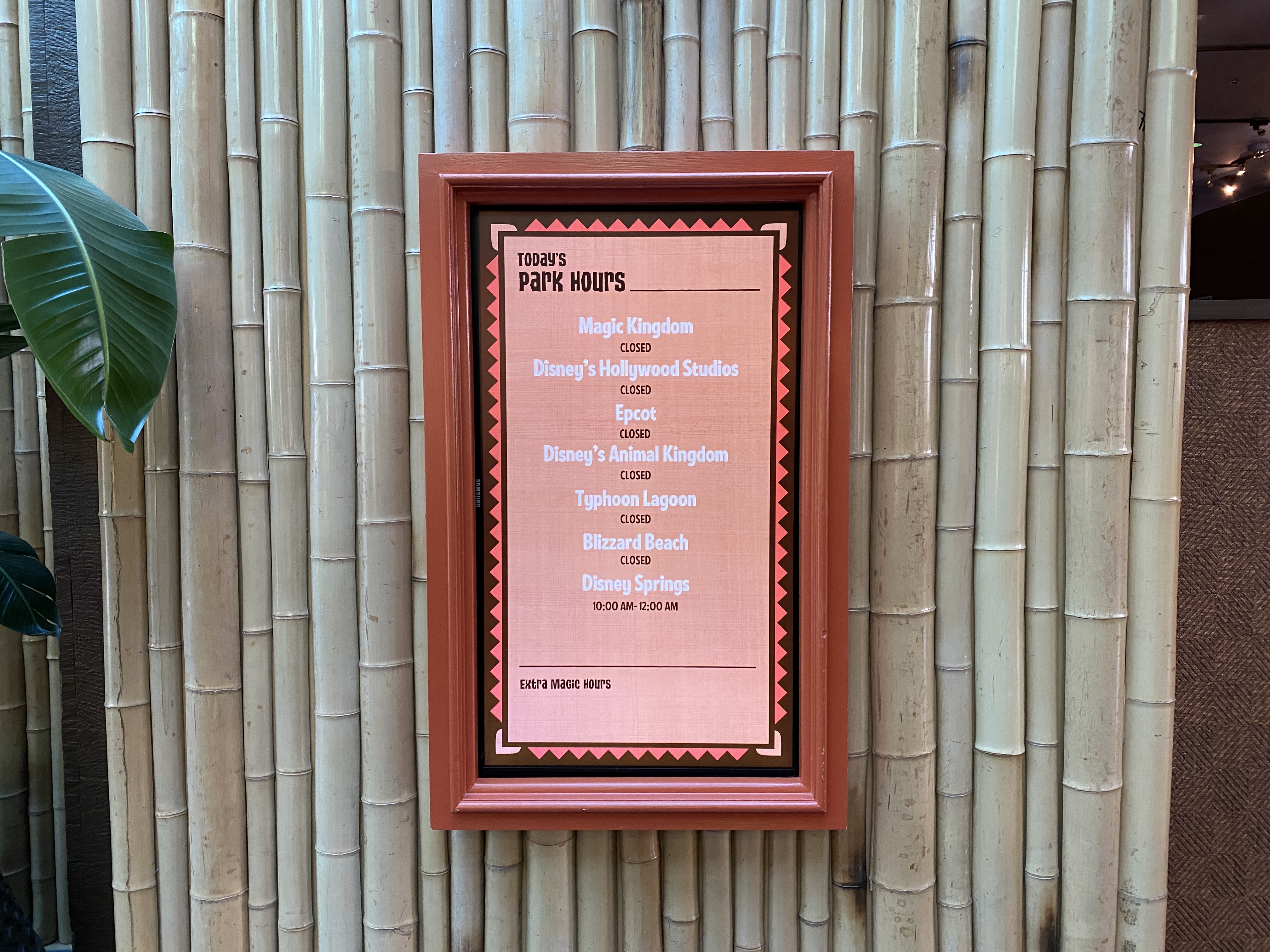 It was a strange moment when we found this sign listing today's park hours. After today, all destinations listed here will be marked "Closed" and after this Friday, you won't even be able to check this sign.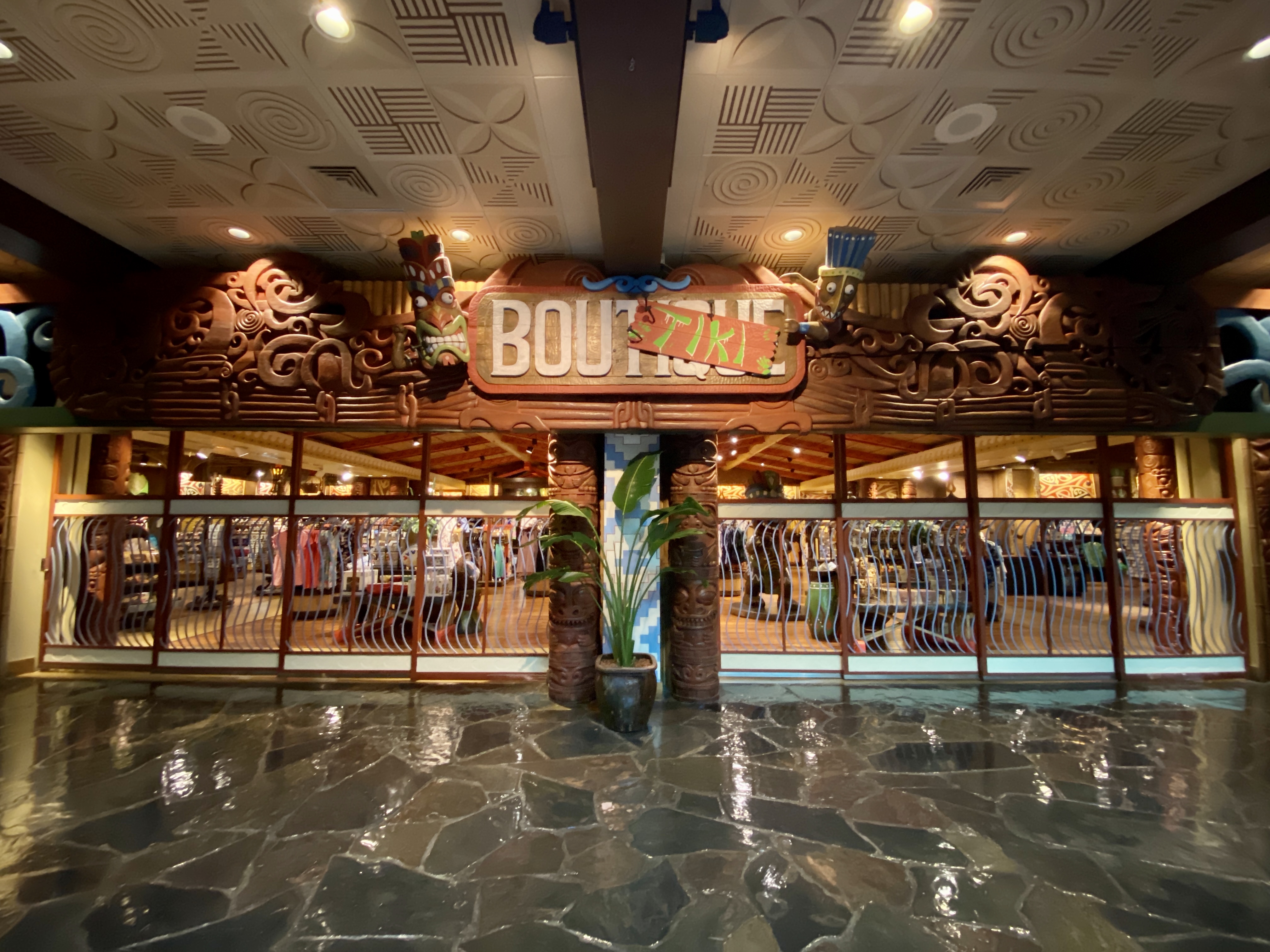 In keeping with the theme of rides going down in Magic Kingdom for extended periods of time, the Boutiki was on delayed opening this morning. That's right, that's how the Cast Member answered my question. The Boutiki was on a "delayed opening due to technical difficulties" but they hoped it would be open soon.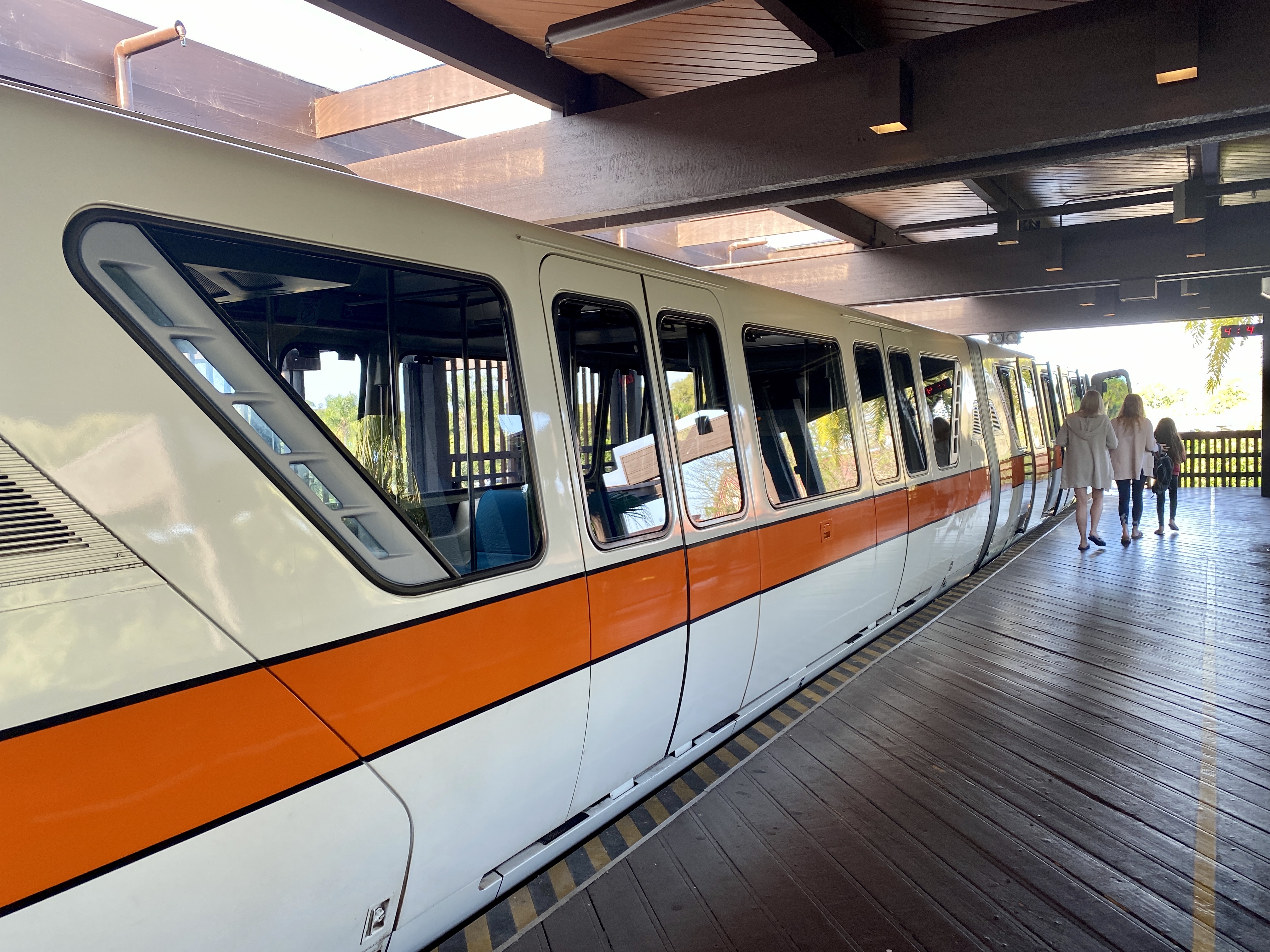 Boarding the monorail to go to the next resort, we noticed some changes in procedure during this unprecedented time. Monorails are running based on guest's needs, and have been able to cut down on travel time dramatically. When you approach the Monorail, you no longer have to go through a security checkpoint. Once you walk over to the attendant, you are asked what your destination is. The attendant then radios that information to the driver of the next Monorail, and you board quickly and are on your way to your destination, without having to make any unnecessary stops.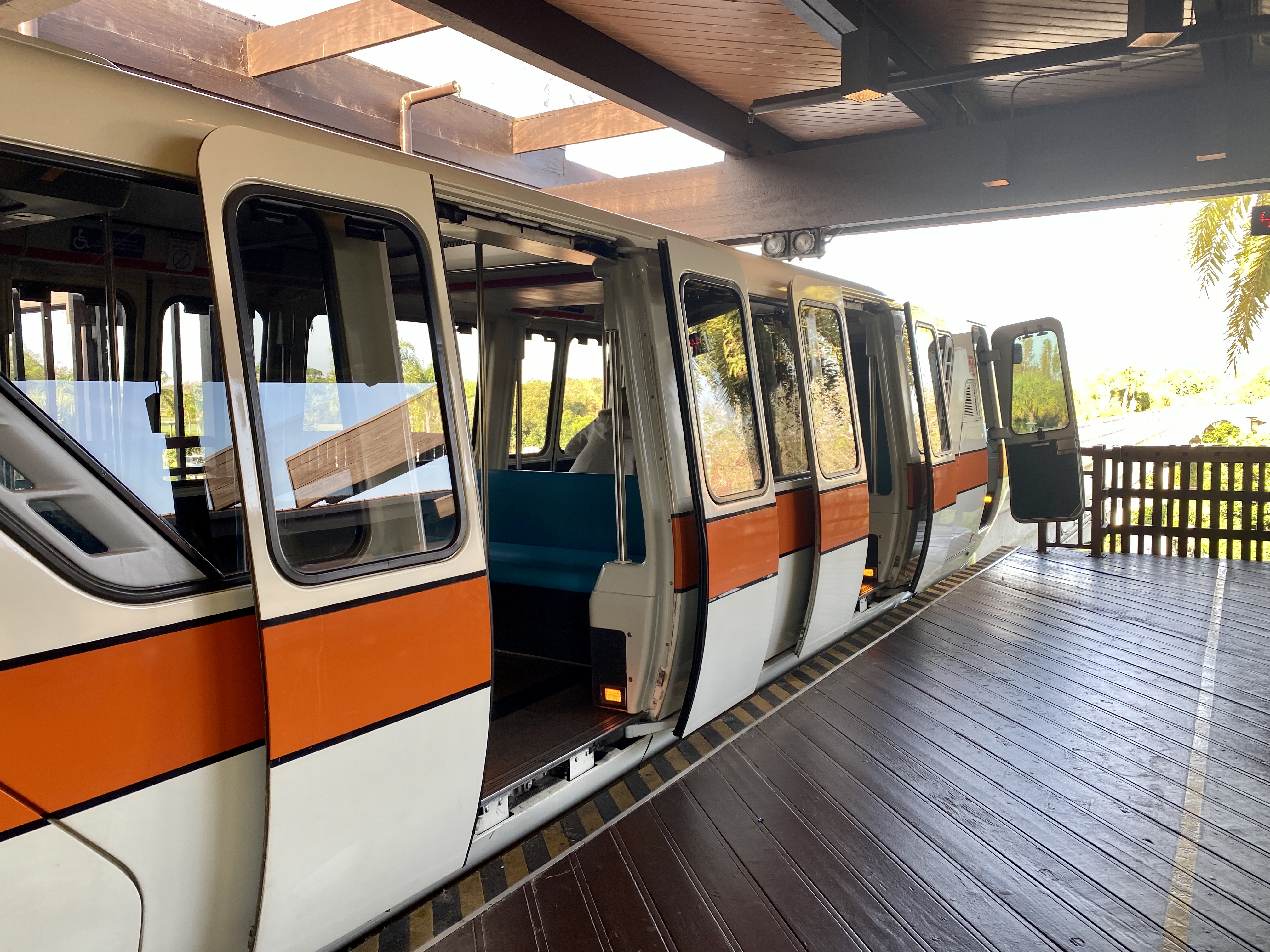 The first car or two are the only ones available to ride in.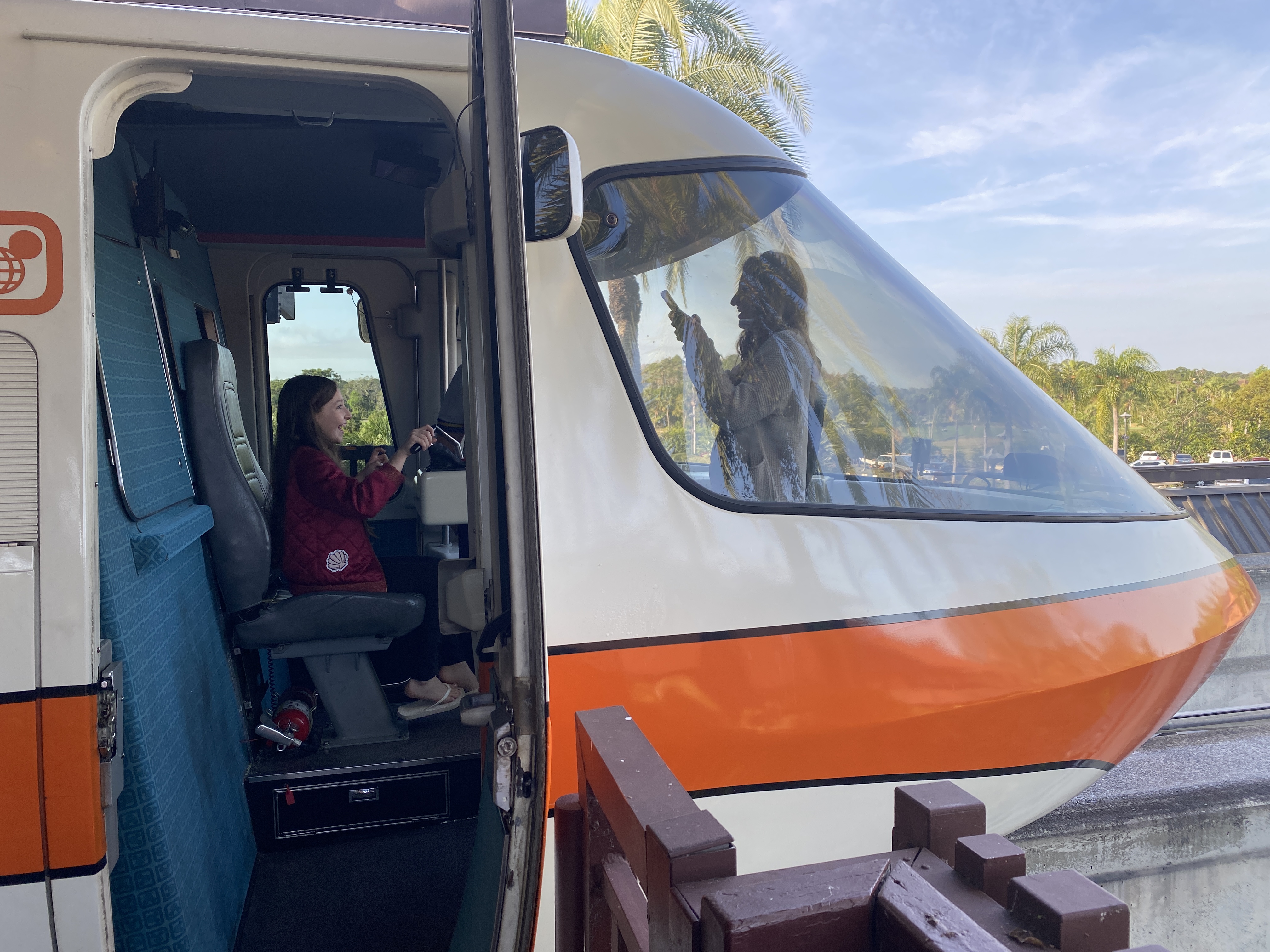 Disney magic can happen at any time, and this little girl sure got some today. Being one of just 4 guests on the monorail she got an opportunity very few guests will ever come close to- sitting in the drivers seat of the Monorail. She even got to sound the horn! This family was understandably thrilled.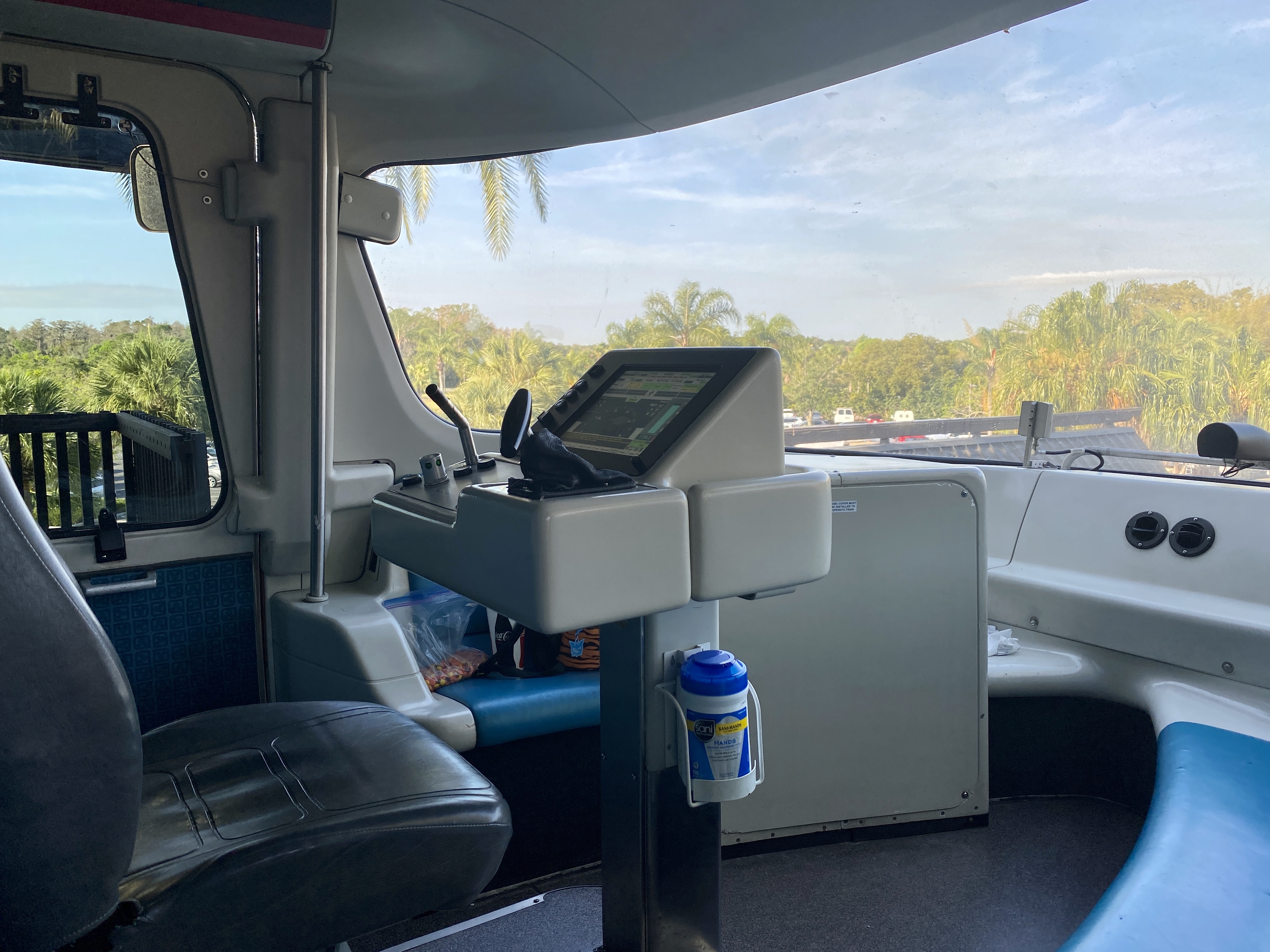 Not many guests even get this view, let alone from inside the cabin. As you can see, disinfectant wipes are in a prominent place here.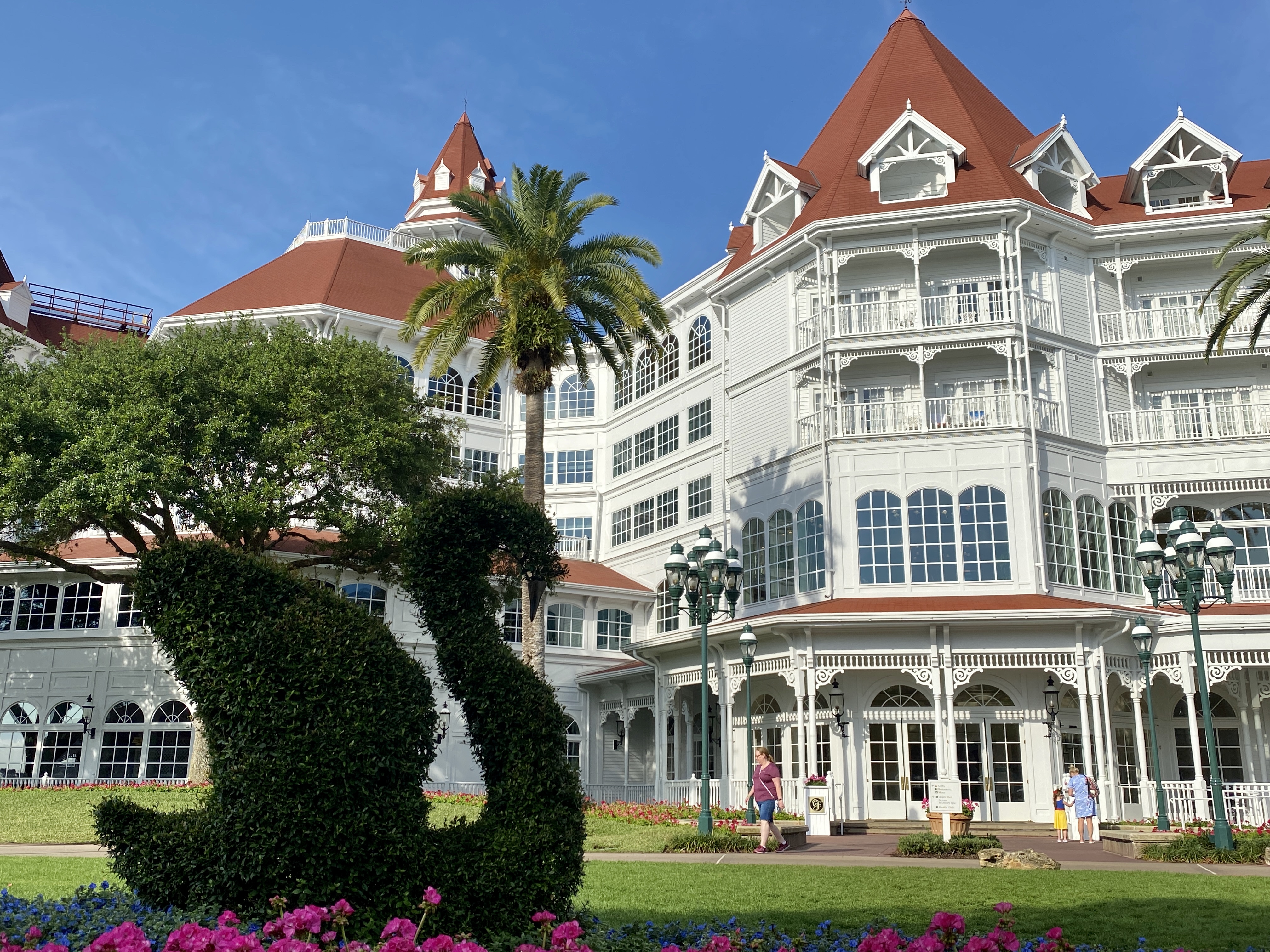 Our next stop was Disney's Grand Floridian Resort & Spa. The beautiful weather made this classic resort even more stunning.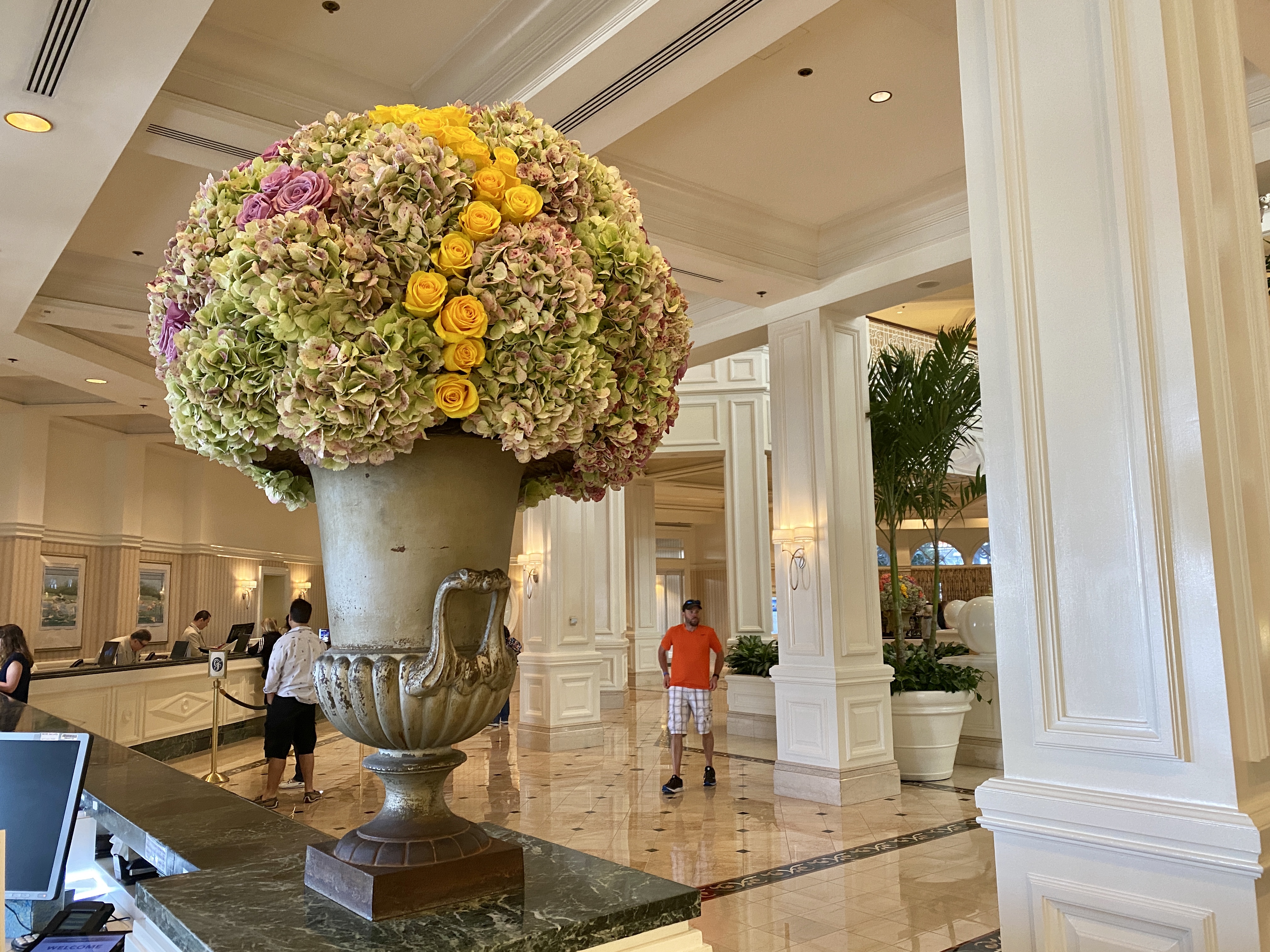 We took a moment to stop and smell these impressive flowers. These arrangements were so large and perfect looking for a moment we wondered if they had used silk flowers to make this seasonally colored display. Real live roses and hydrangea adorned these spherical arrangements, and brought a beautiful subtle color to the room.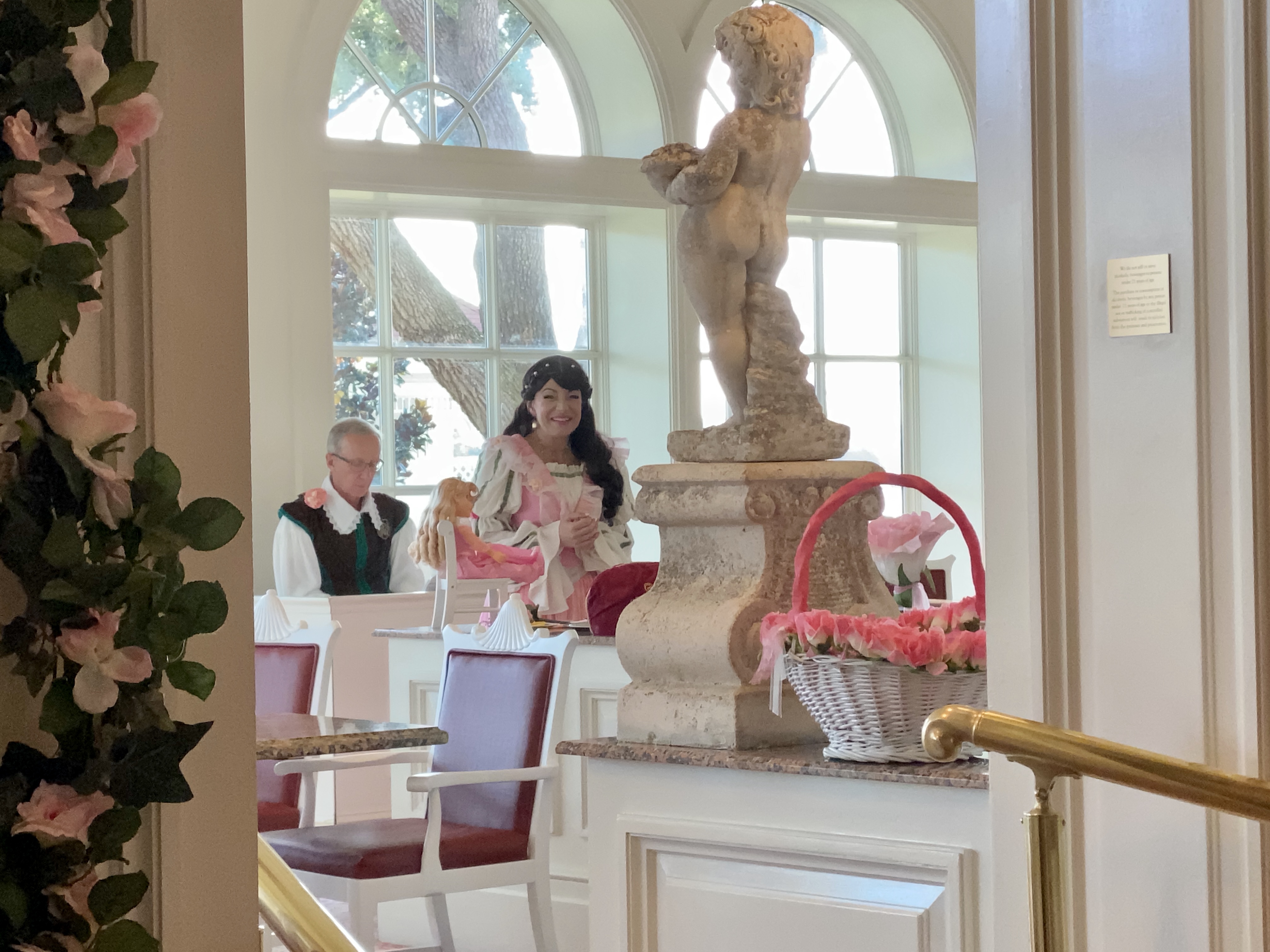 Two very special princesses were held in the thrall of these two hardworking Cast Members at the Perfectly Princess Tea Party. The joy surrounding this special moment was palpable.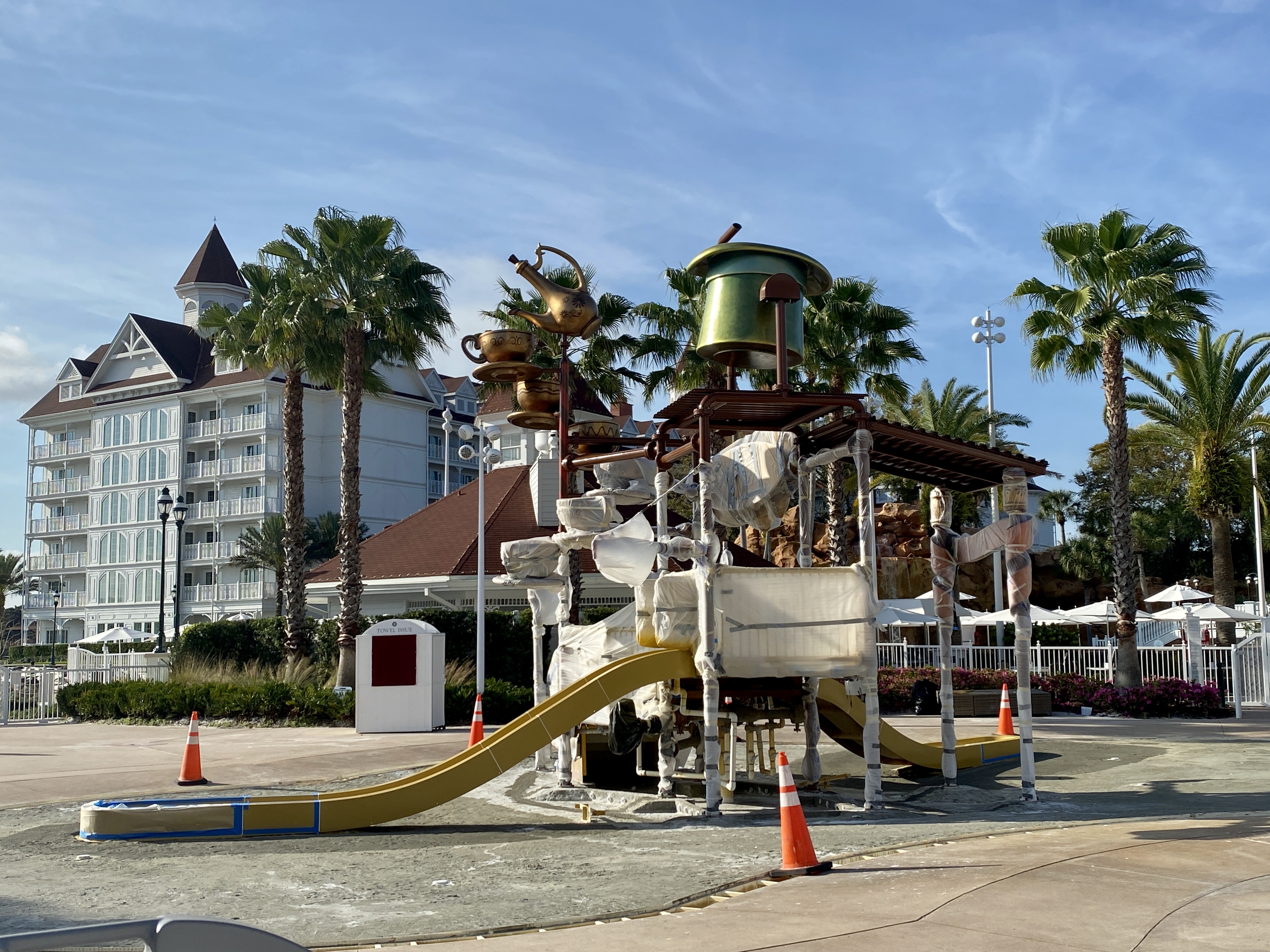 This water play area has been undergoing some refurbishments for some time now, and we finally got a good look at the progress. Painting was done recently, as well as the mounting of the sign, now covered, which had been removed a while ago.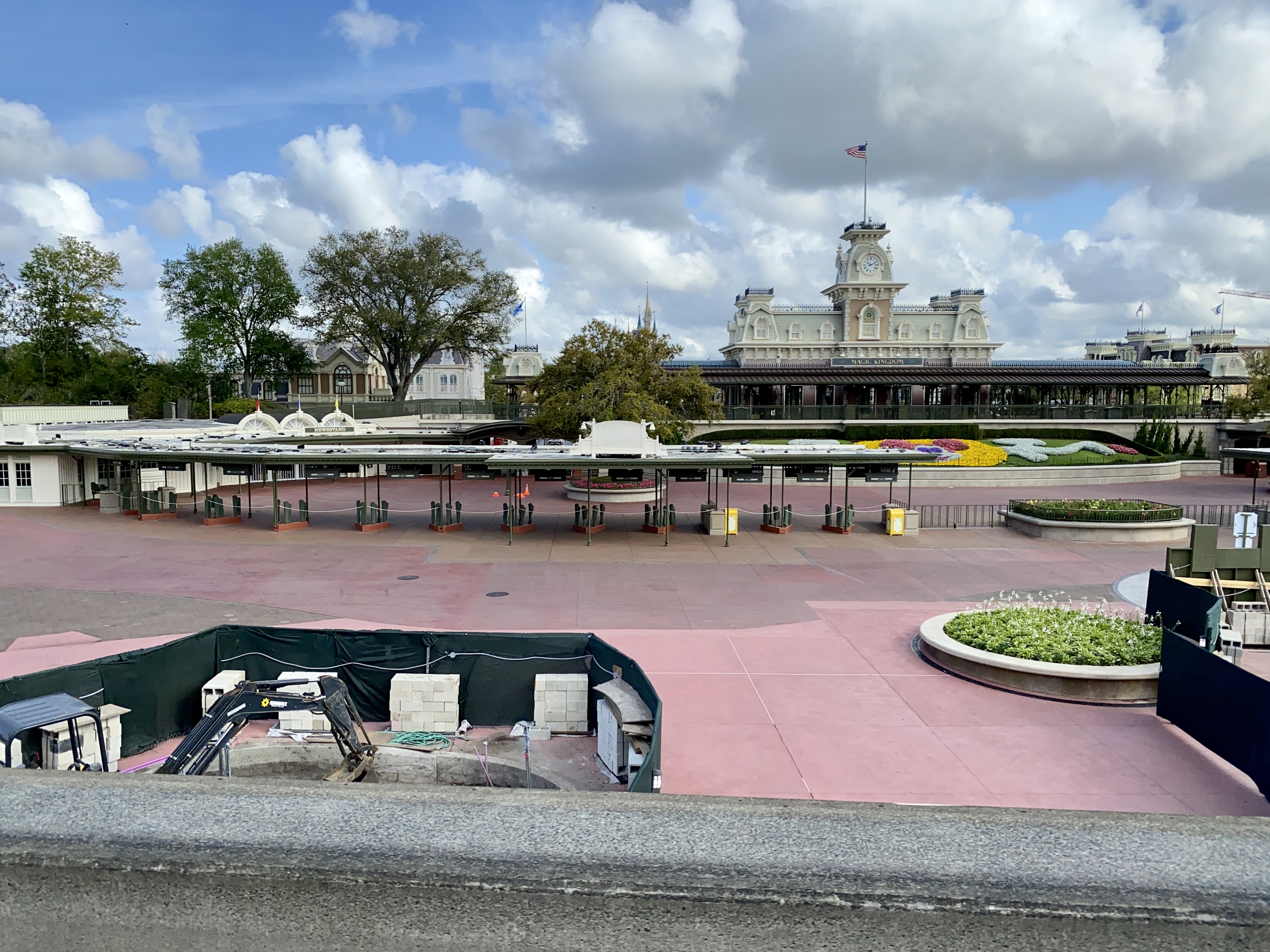 Taking the Monorail to our final resort on the loop, we saw something we thought we would never see: an empty park. While we couldn't see inside the Magic Kingdom, we did see it's entrance, and were amazed at how strange it looked completely devoid of people.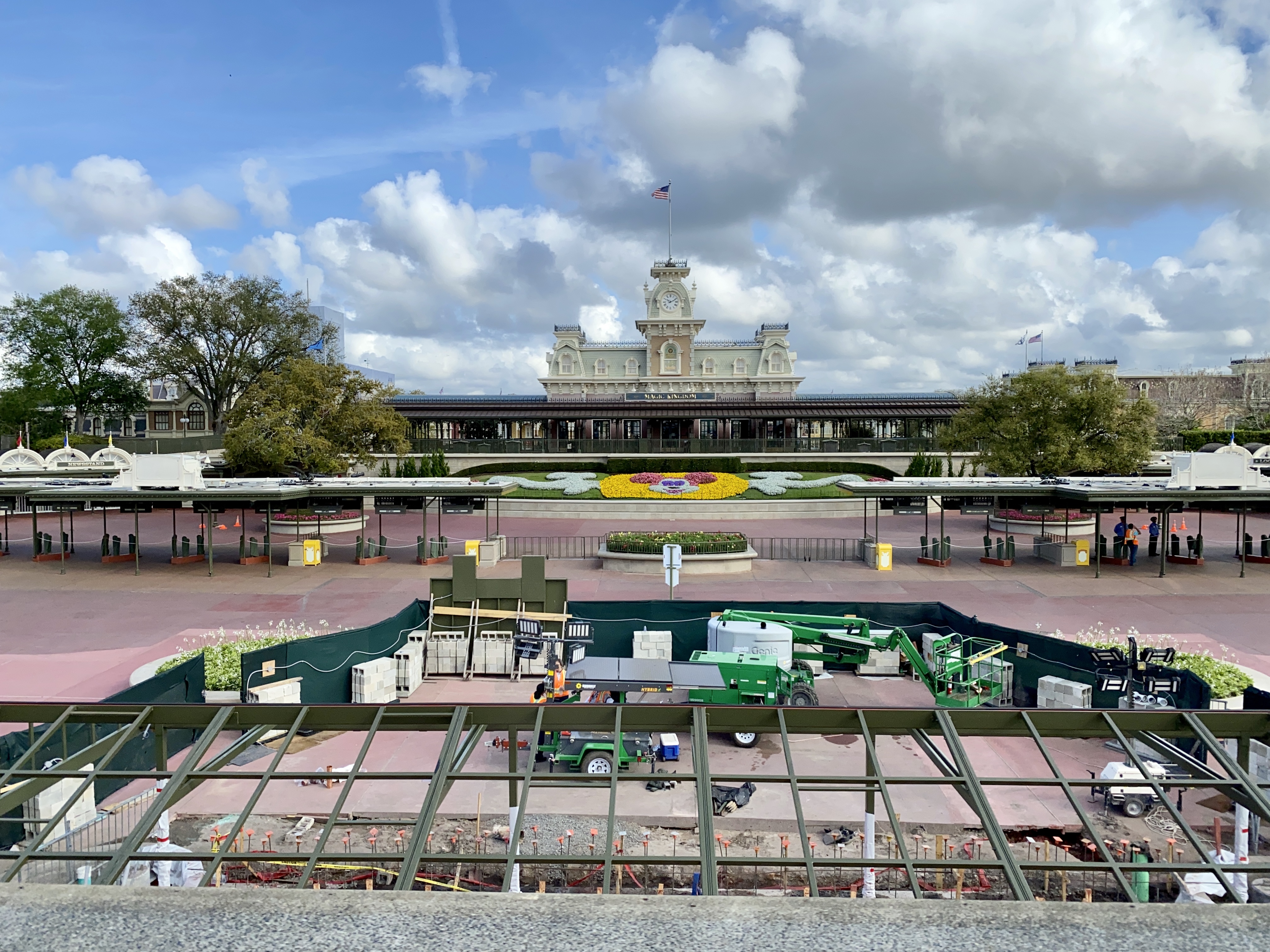 Construction workers are hard at work taking advantage of the absences of guests. A few security guards are also on hand just in case.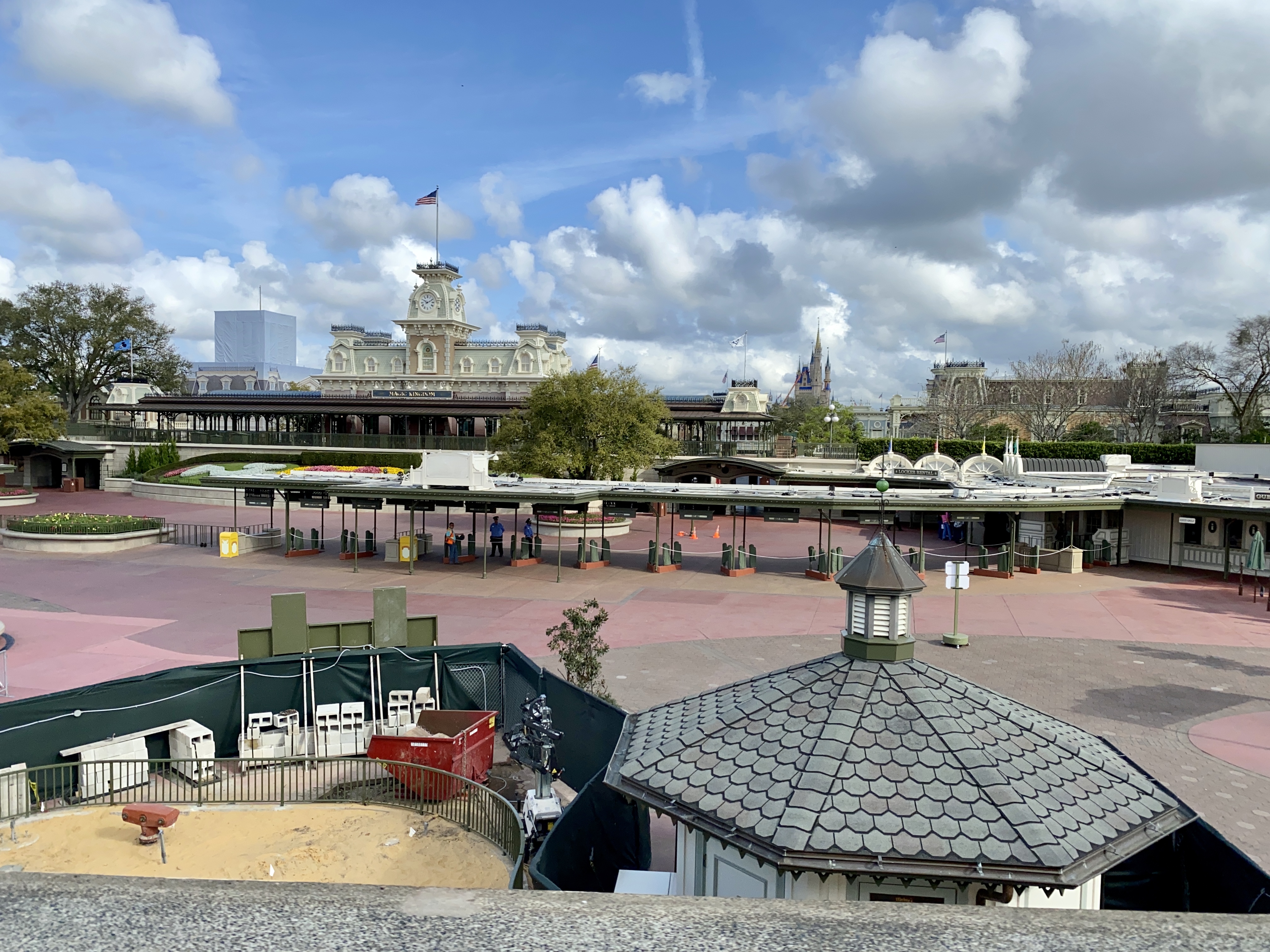 Everywhere in the resorts we noticed how quiet it was, with so few people remaining on site. We can't imagine what it must be like to walk the streets of Magic Kingdom right now, a virtually never silent or still place.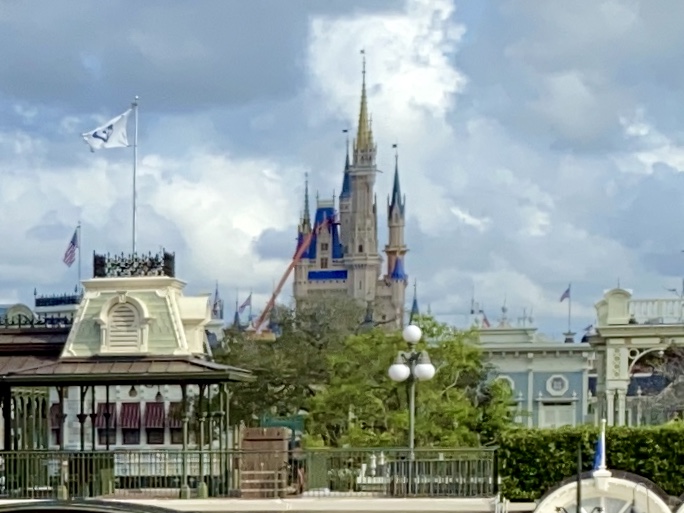 In the background you can see a crane leaning out over Cinderella Castle, no doubt hard at work on it's makeover.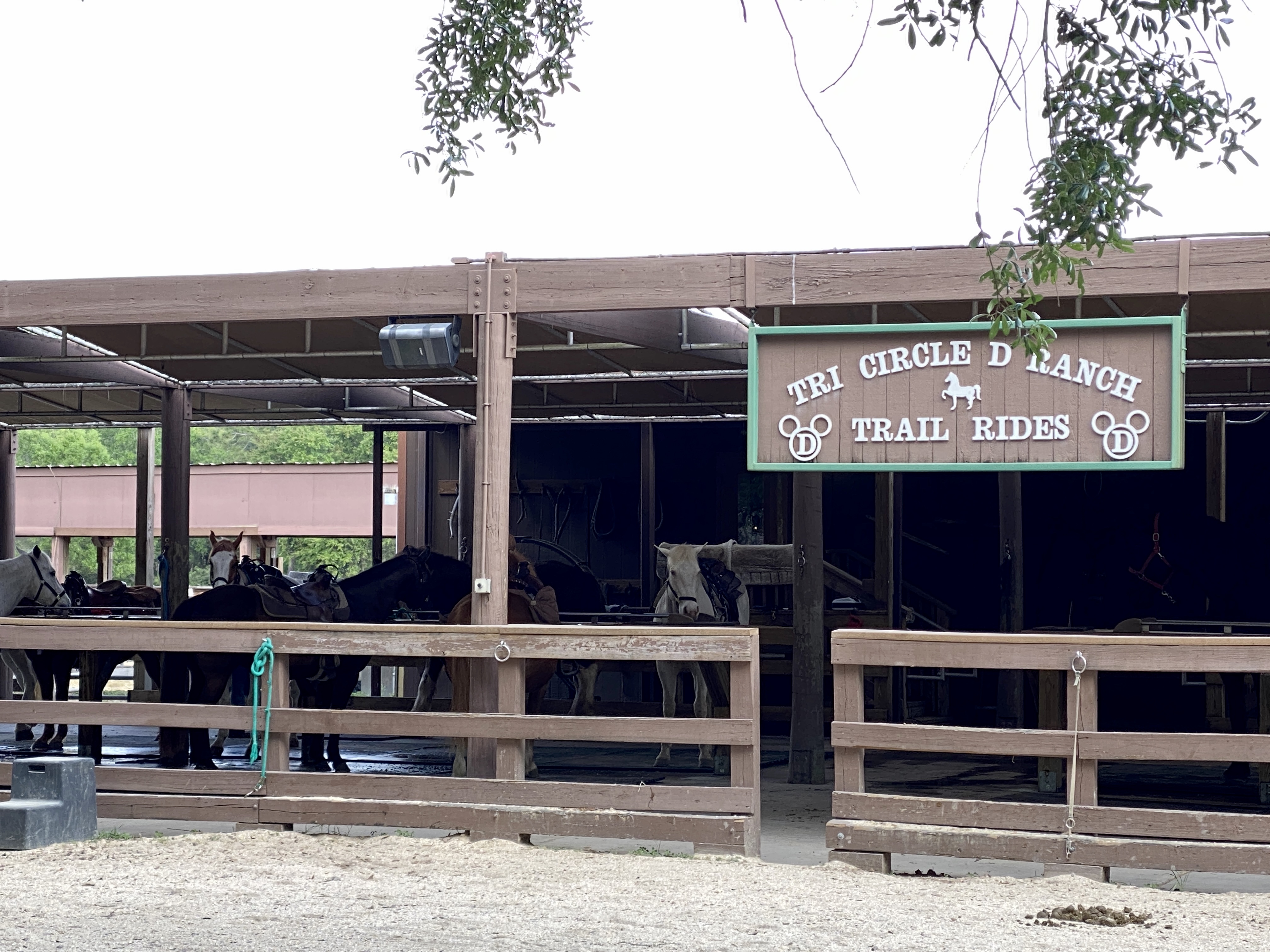 We then traveled over to Disney's Fort Wilderness Campground and took a moment to visit the horses at Tri Circle D Ranch. While the resort remains open, trail rides are available for purchase, and these horses were tacked and ready to go on an adventure.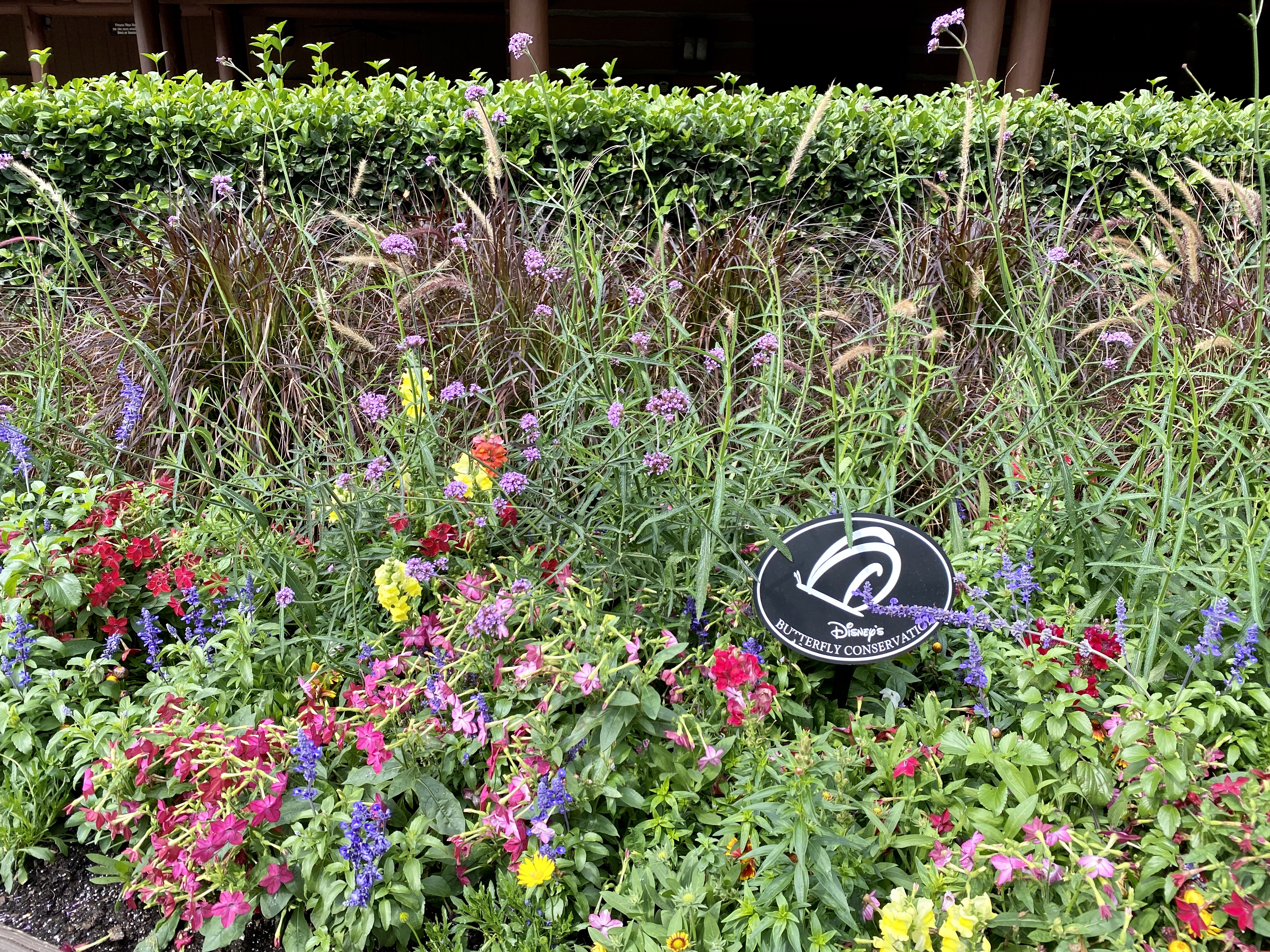 Being in a Flower and Garden mood, we enjoyed seeing this lovely spot next to the Hoop De Doo Musical Revue. This Butterfly Conservation garden is filled with plants and flowers that butterflies love and can drink the nectar from.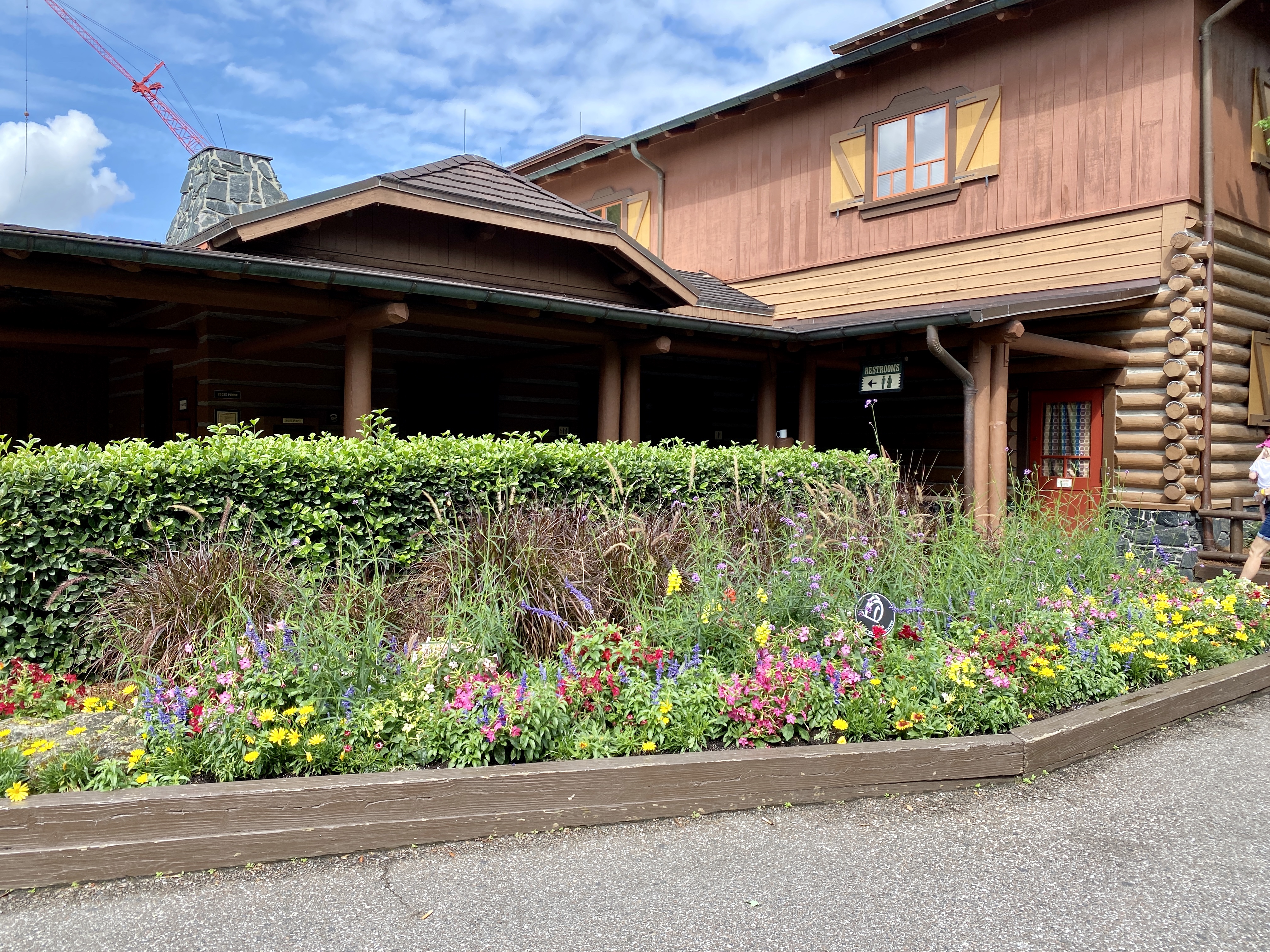 We enjoy seeing how each resort's flower and garden installations fit the resort's aesthetic so well.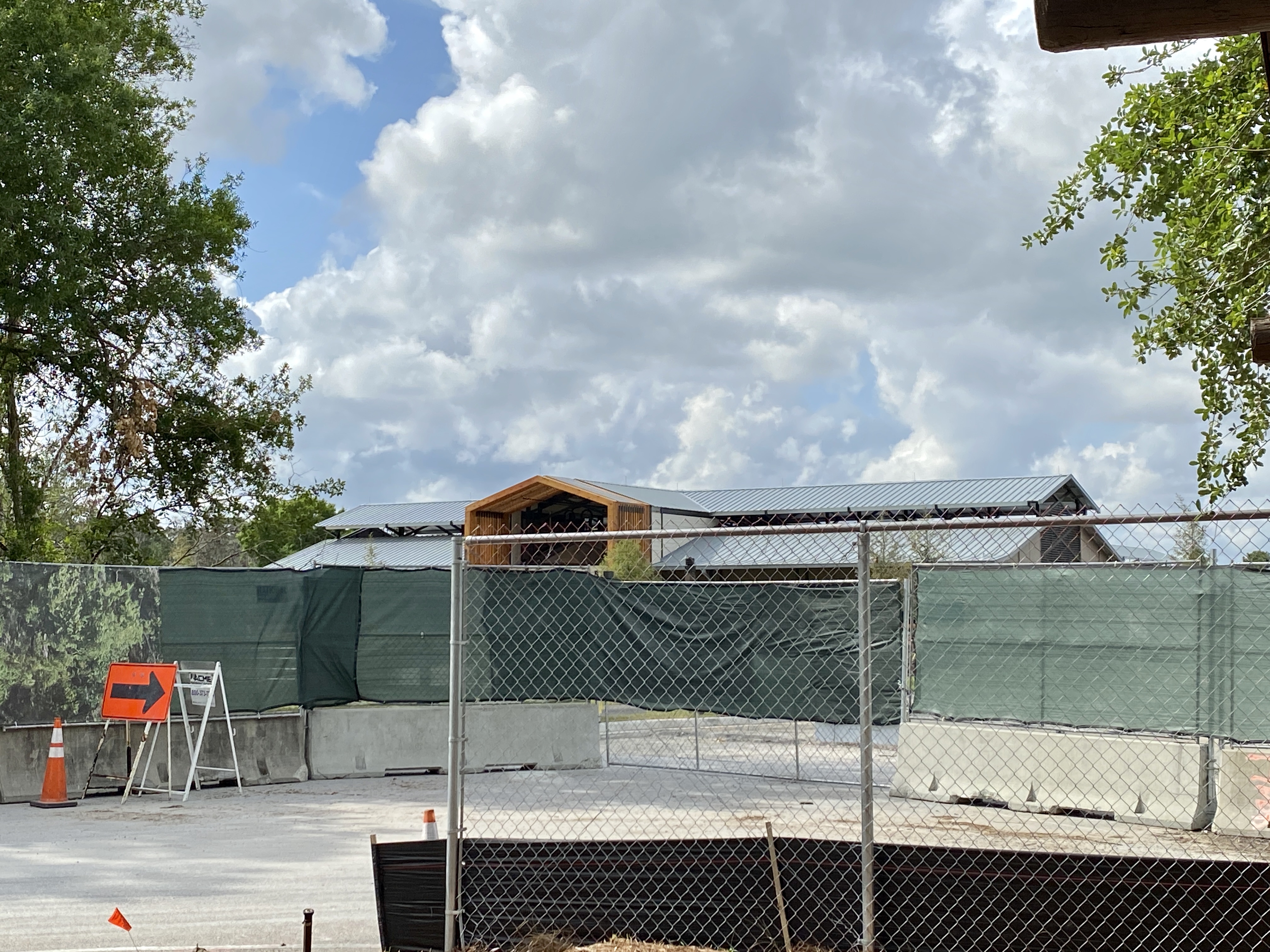 While we were there we checked on the visible progress of the new premises for Tri Circle D Ranch. This will be the barn, and even just the roof looks impressive!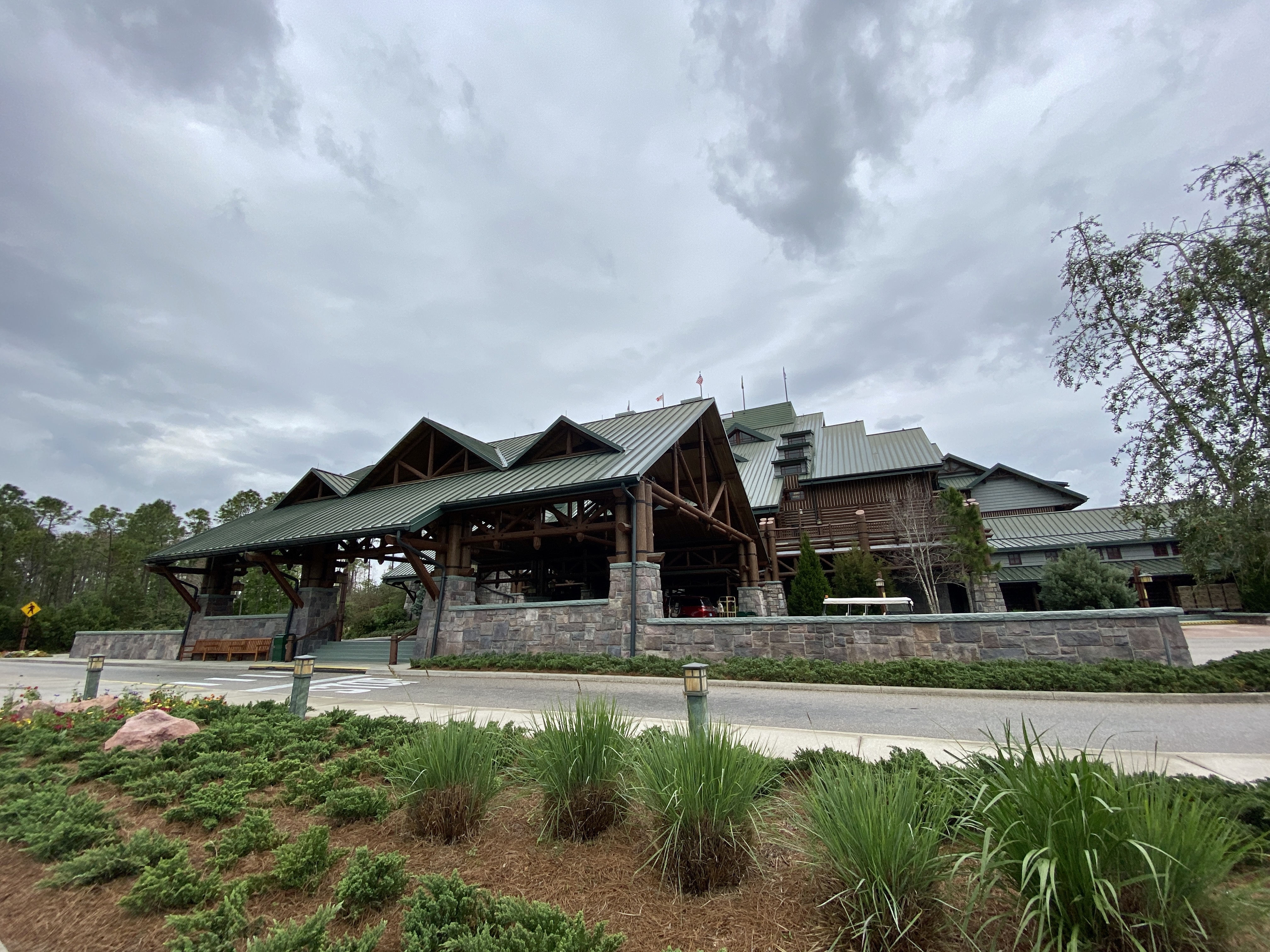 Lastly we traveled to Disney's Wilderness Lodge and were instantly transported to a mountain retreat setting.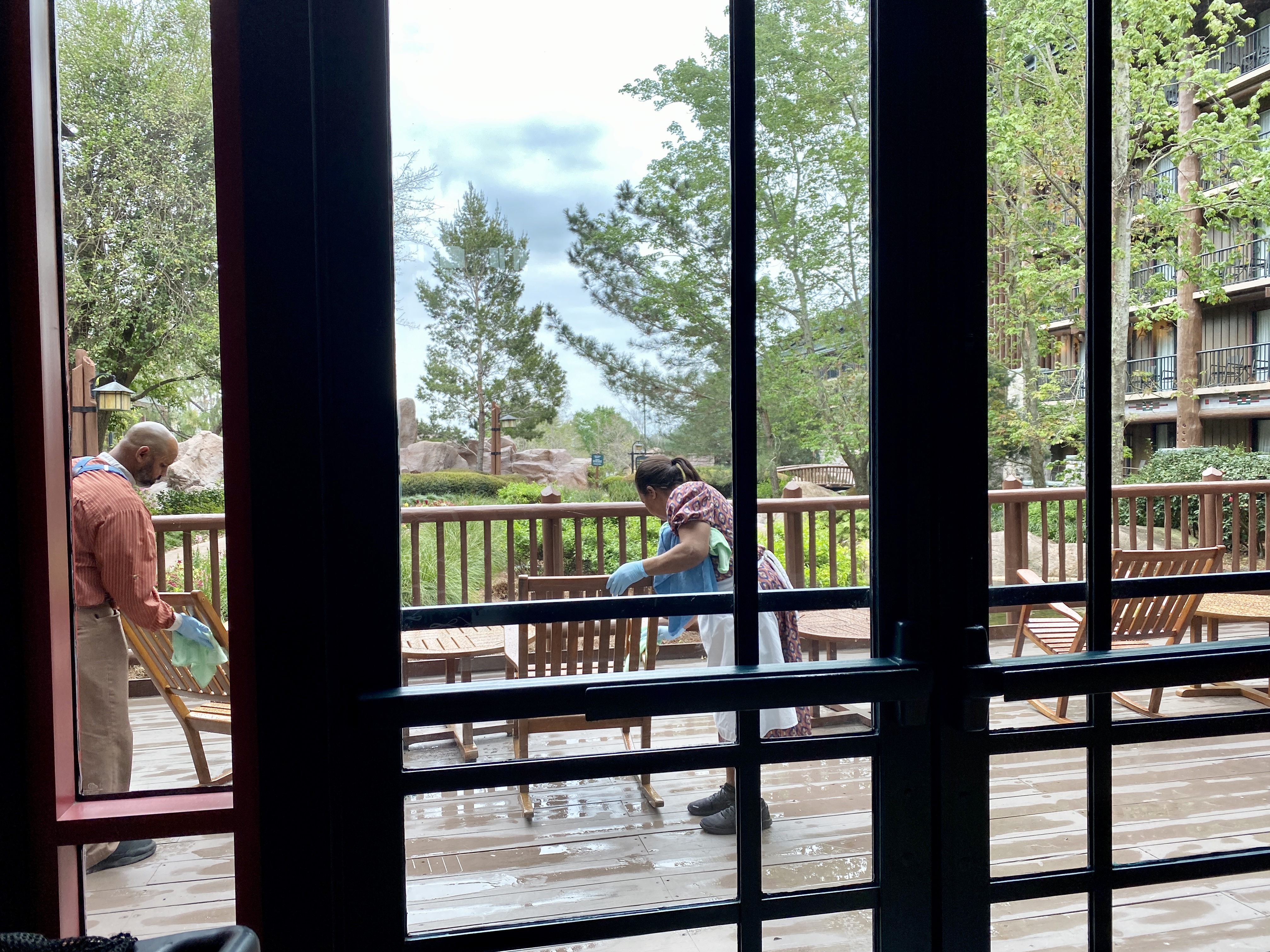 While there we saw cast members hard at work sanitizing all available surfaces. This mammoth task is sure to keep Cast Members busy throughout the closure to guests.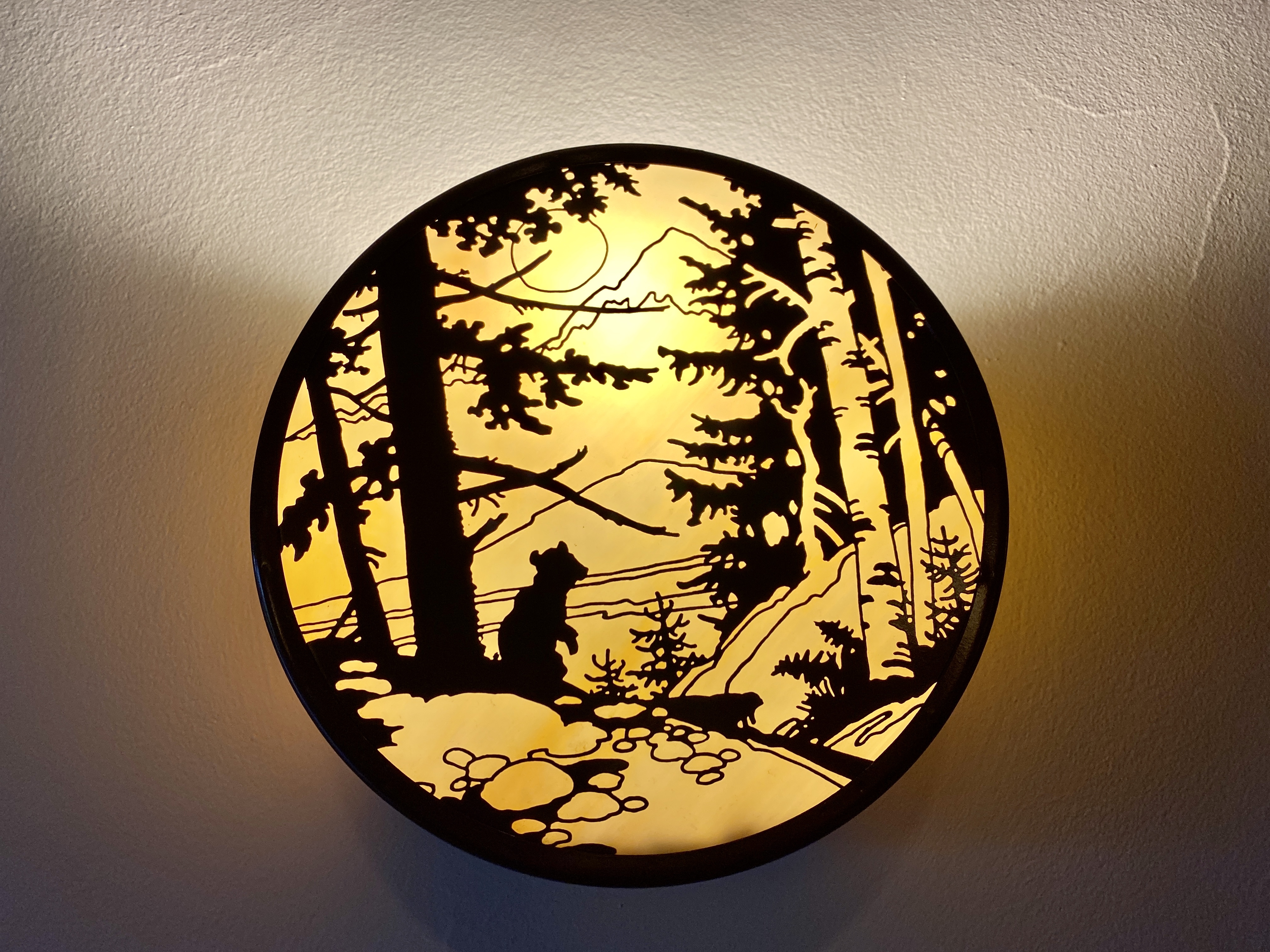 No detail gets missed on Disney property, and lights in the hallways are no exception. This lovely scene can be seen lining the hallways to guest rooms at Disney's Wilderness Lodge.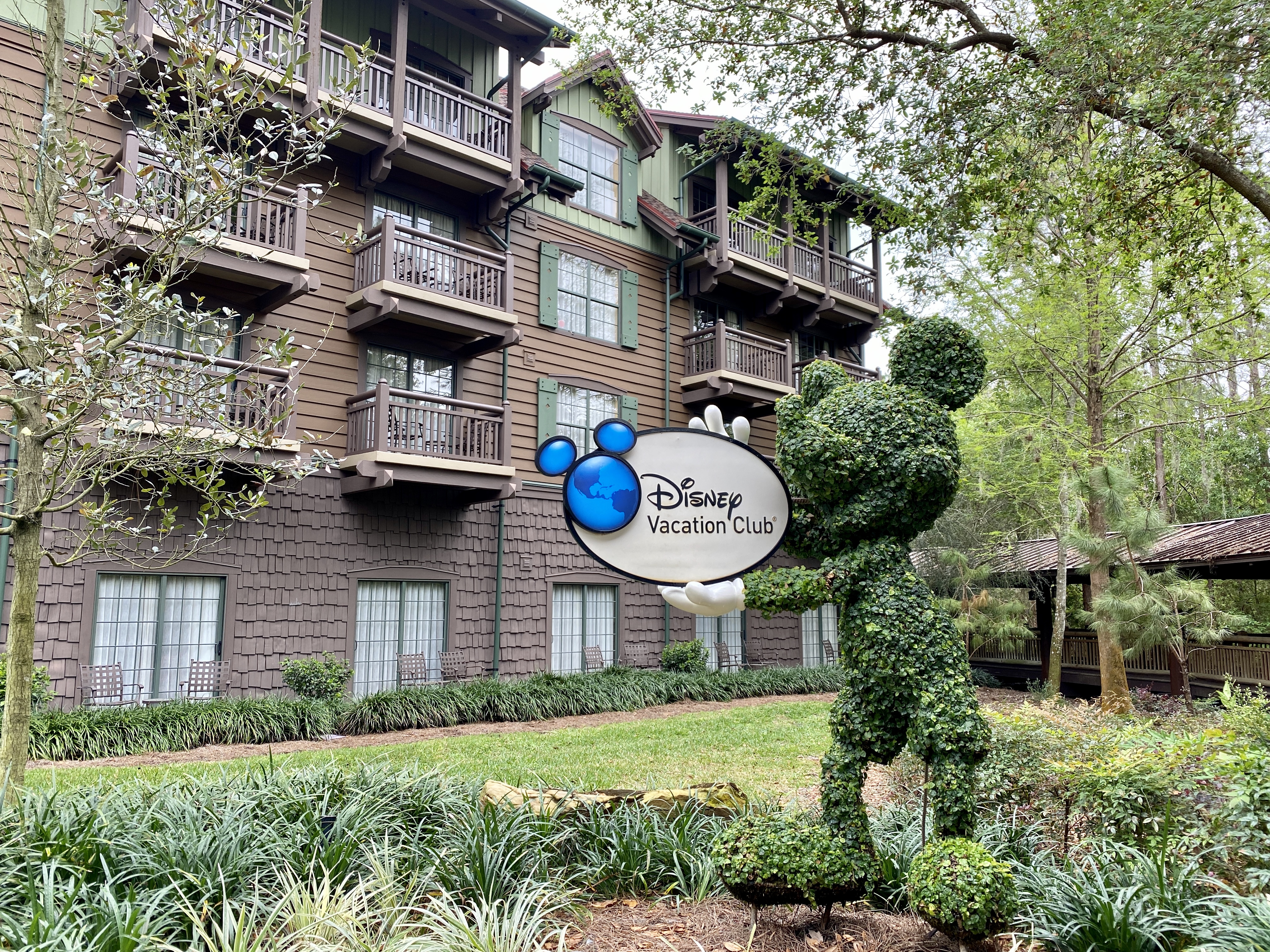 With Disney's Wilderness Lodge being a Disney Vacation Club resort, we found this adorable Mickey Mouse topiary near the entrance, and were immediately smitten. Now all we want is a Fruishi!
We hope you had a good time coming along on this resort tour. With new updates being announced every day, be sure to follow us here and on social media for the latest Disney news. Have a great rest of your day and a great big beautiful tomorrow!