Happy International Women's Day and, for most of the United States, Time Change Day! We're reporting to you from EPCOT as we often do, but today is a bit different for reasons that we'll share later. With that being said, let's get rolling!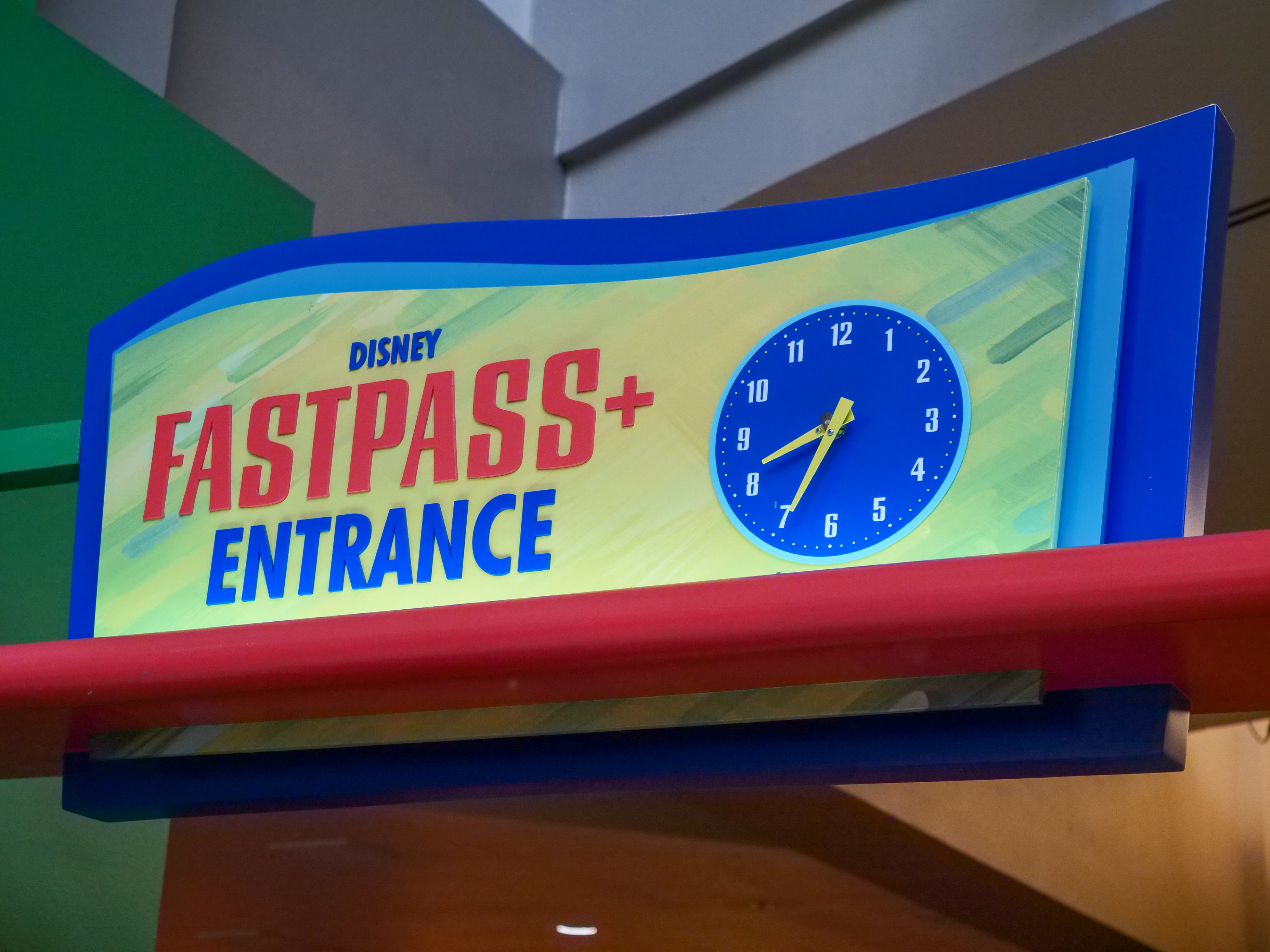 First things first, all of us in the United States (except for most of the residents of Arizona and Hawaii) lost an hour of sleep due to Daylight Saving Time causing clocks to jump forward an hour. In true form, however, the clock at Living with the Land apparently doesn't adhere to such unnatural things. For reference, this photo was taken at 9:33am.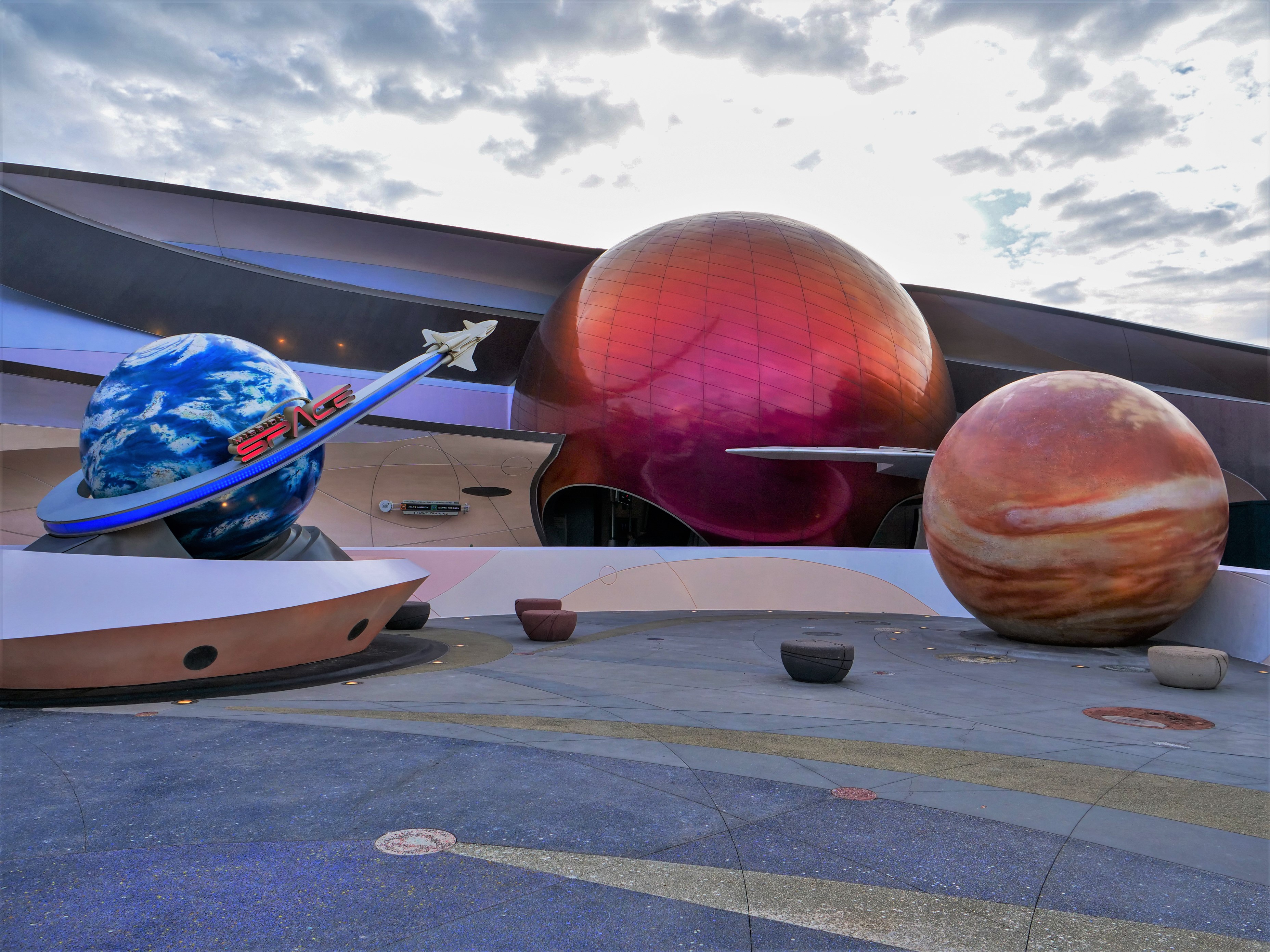 We honestly have no idea what time zone space is in, but we do know these dividing walls recently got a fresh paint job at Mission: SPACE.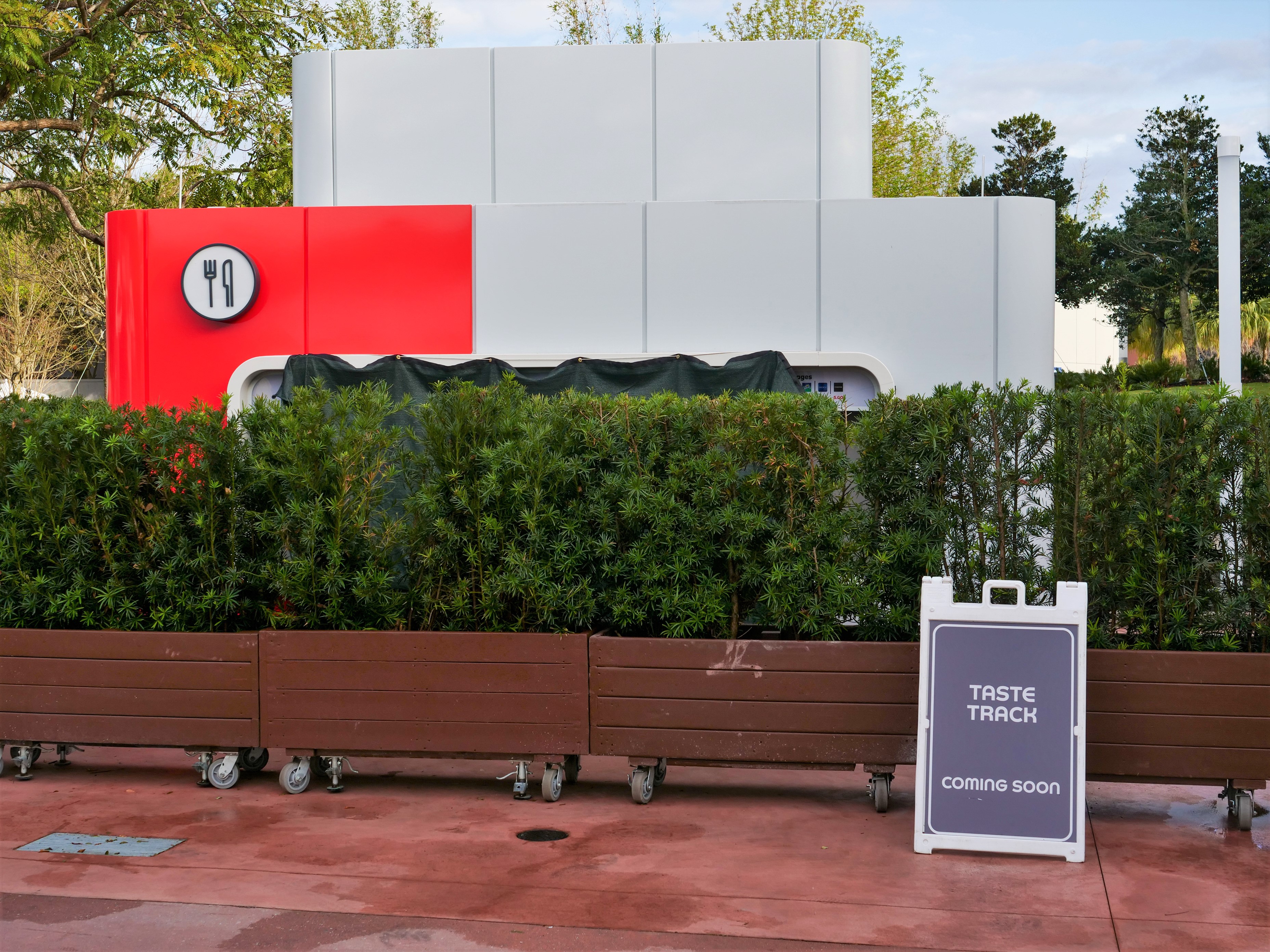 While Living with the Land didn't seem to know what time it is, Taste Track seems to have no idea what day it is. Taste Track originated as a festival booth, and sadly it has missed the opening of the EPCOT International Flower & Garden Festival.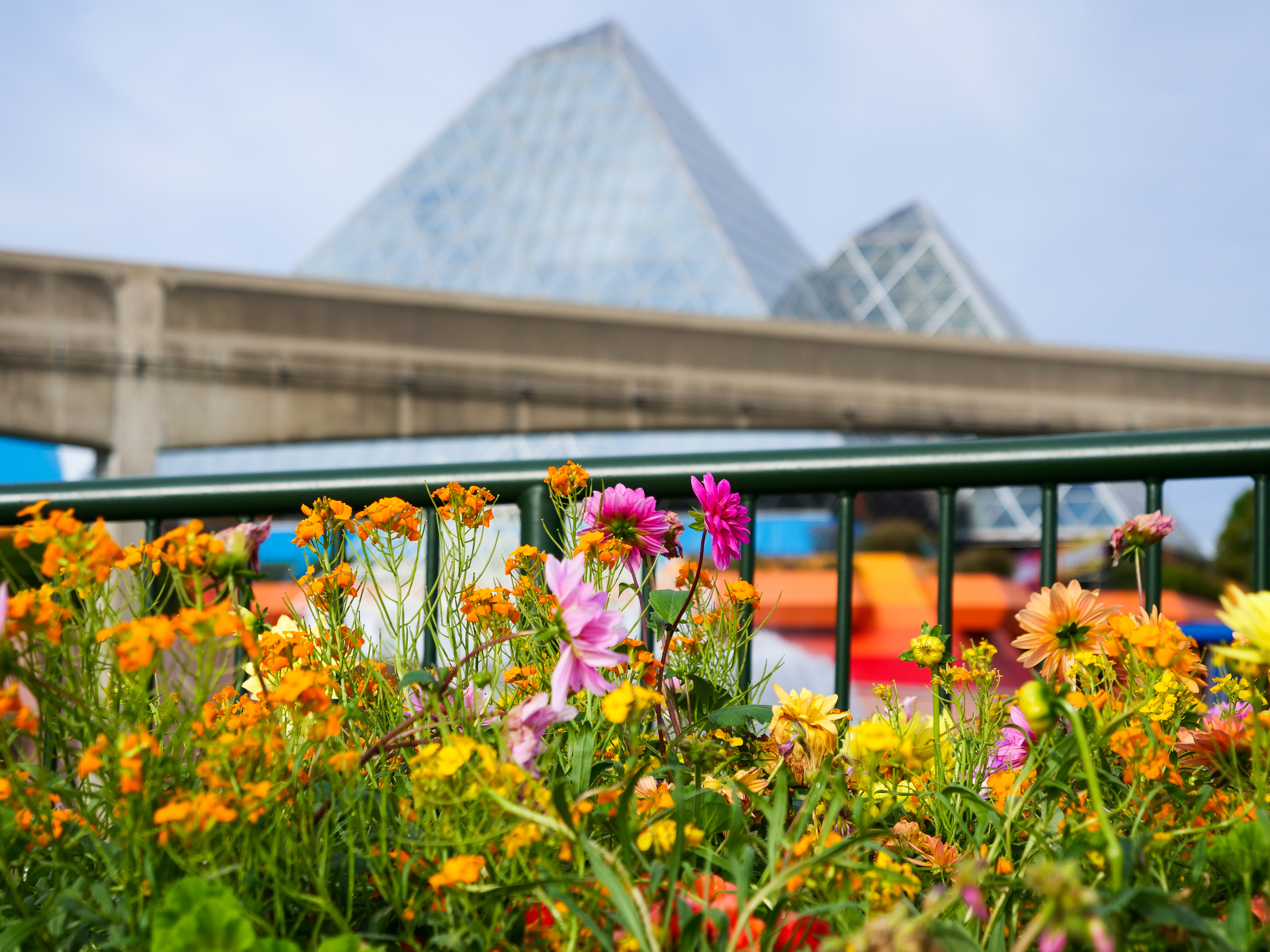 But hey, who needs Taste Track when we've got the Imagination Pavilion to enjoy.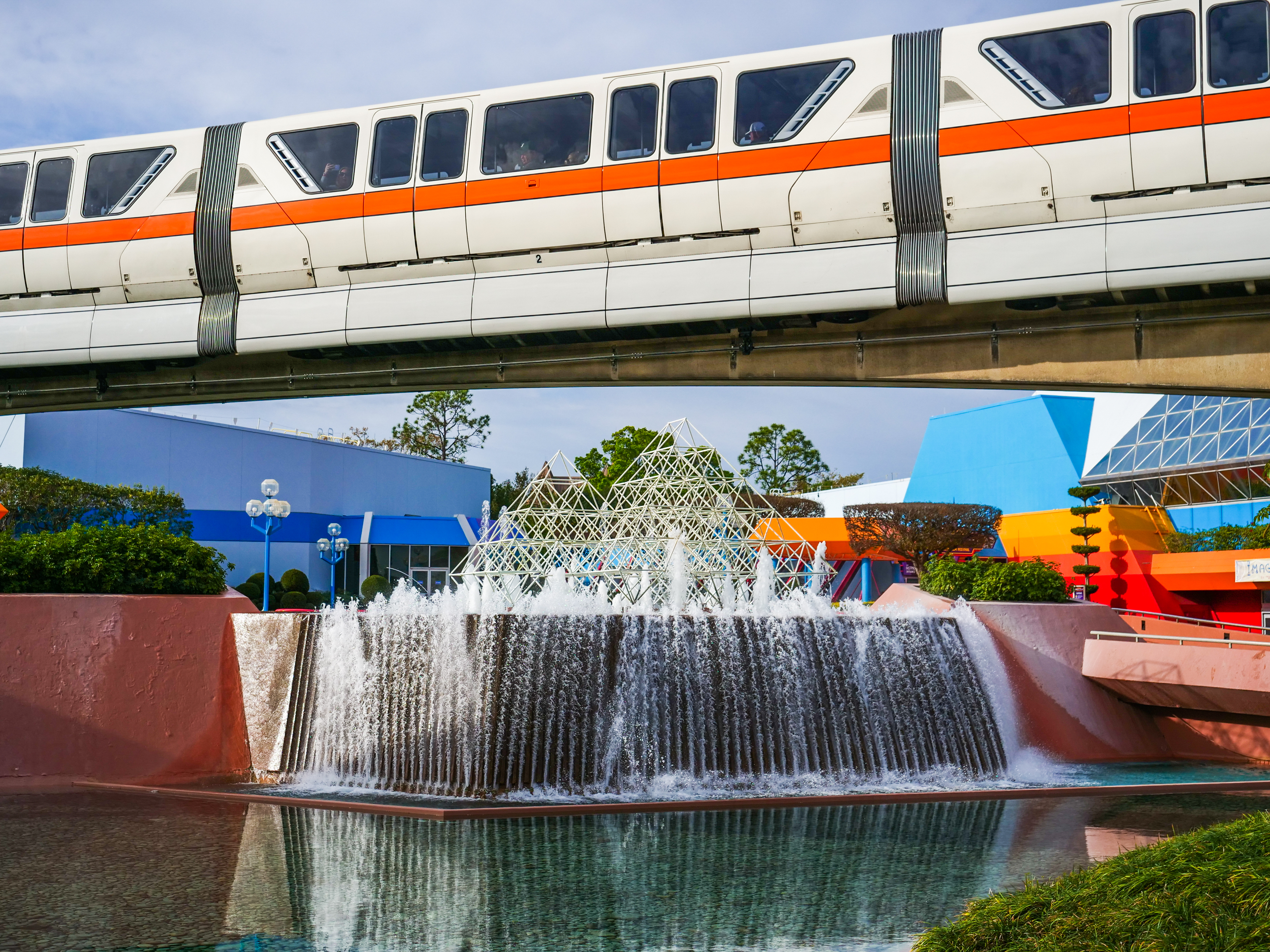 The pavilion has a waterfall in reverse, what more could you ask for?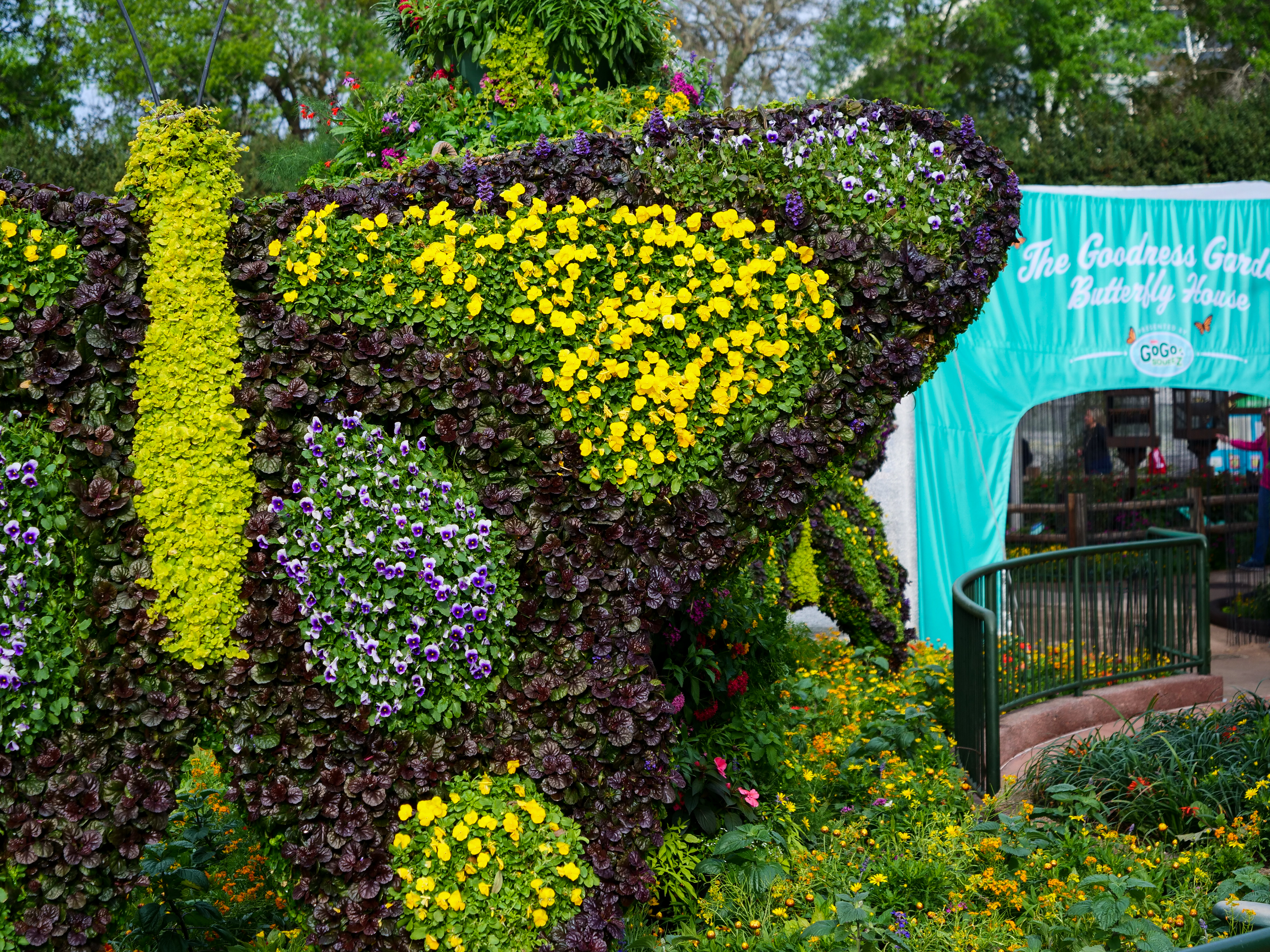 Nearby the Imagination Pavilion, The Goodness Gardens Butterfly House has found a new home for this year's festival.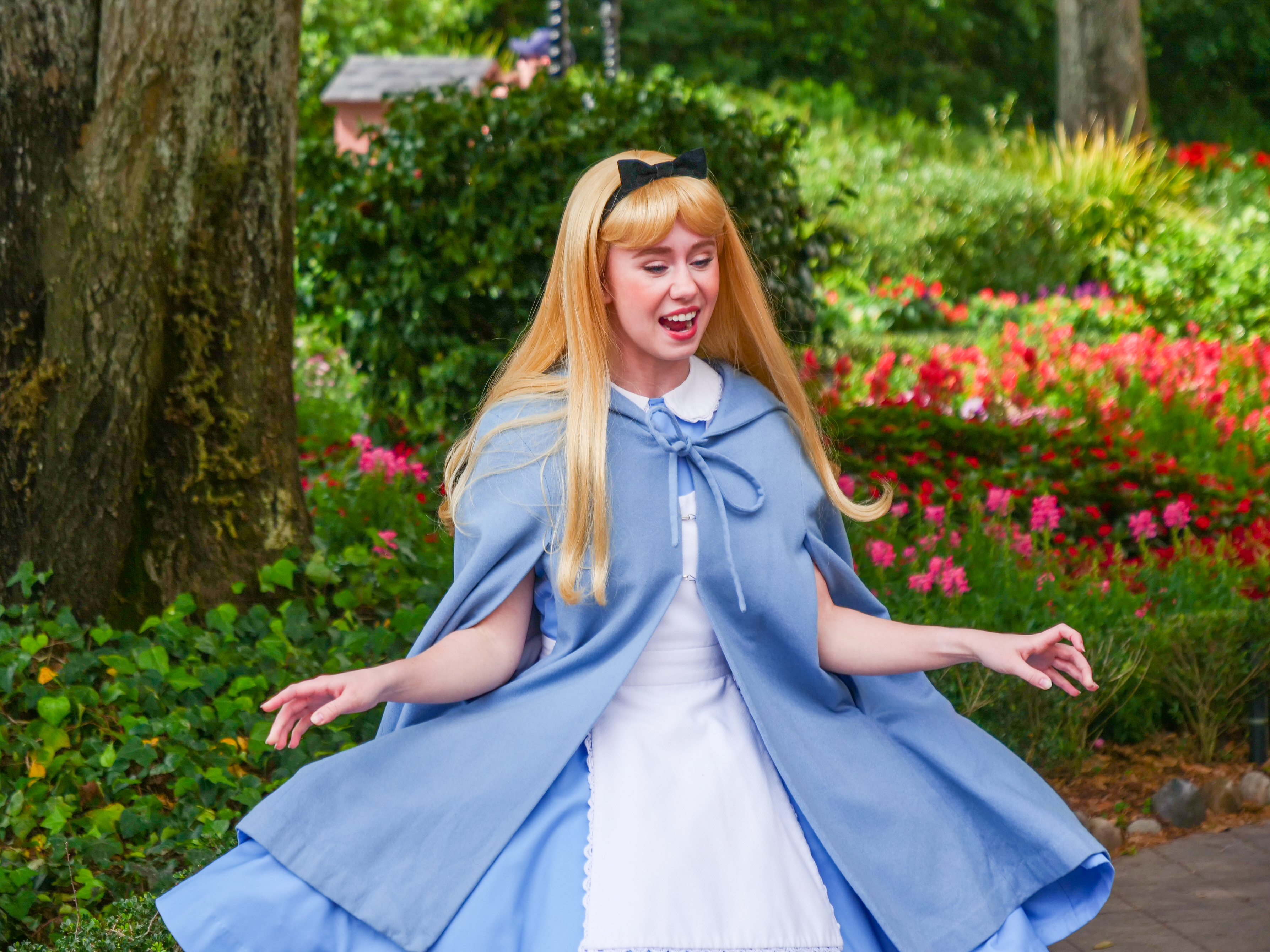 We mentioned that it's International Women's Day, so we thought it only appropriate to highlight a few of our favorite female characters. Alice was, of course, as charming as ever at the United Kingdom Pavilion.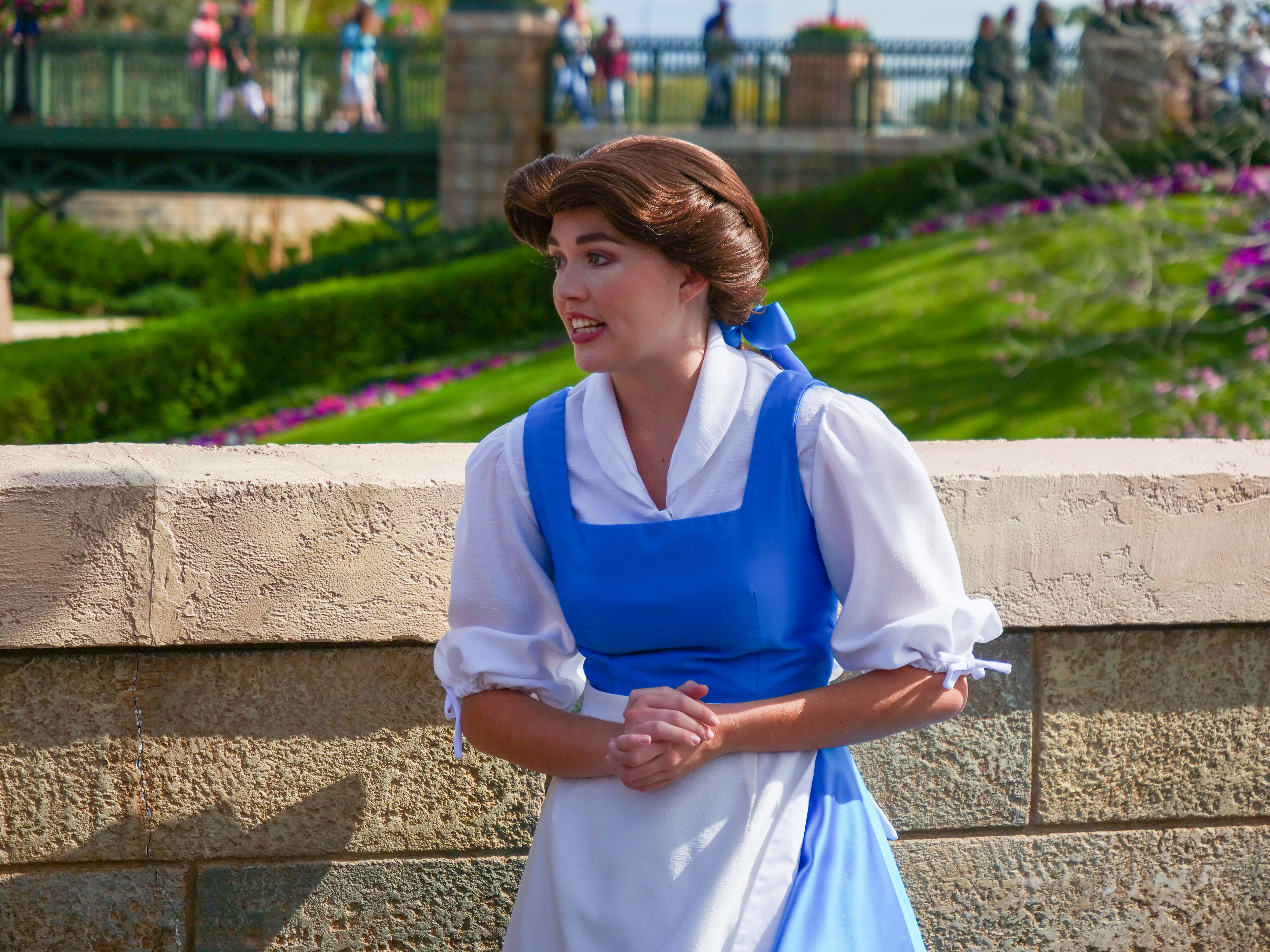 Belle welcomed all guests into the France Pavilion, and she was kind enough to not intimidate us commoners by wearing her gown.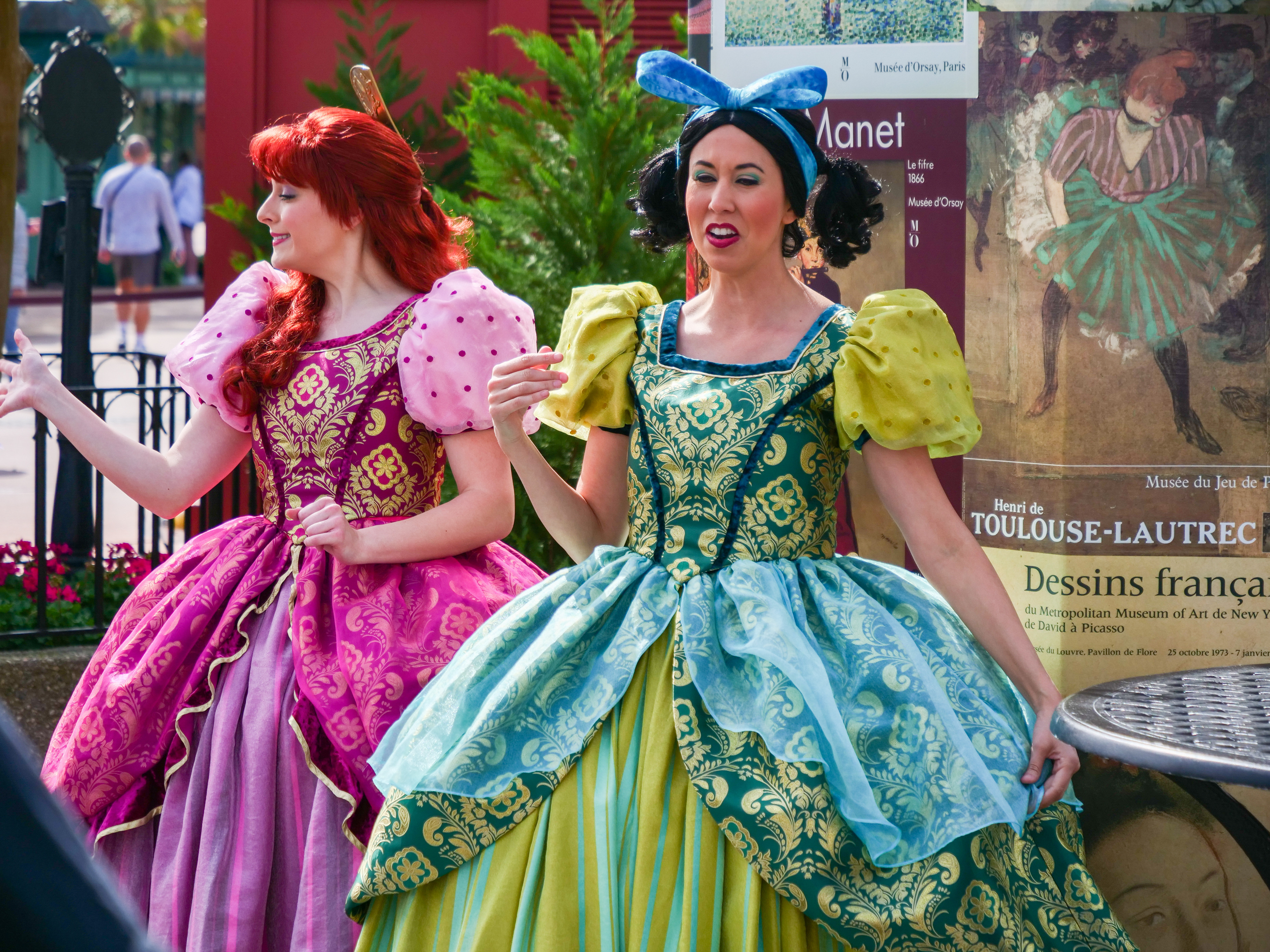 Anastasia and Drizella, what can we say about this pair? We think they are some of the most entertaining characters you'll encounter anywhere at Walt Disney World. We blame their upbringing for their bad reputation.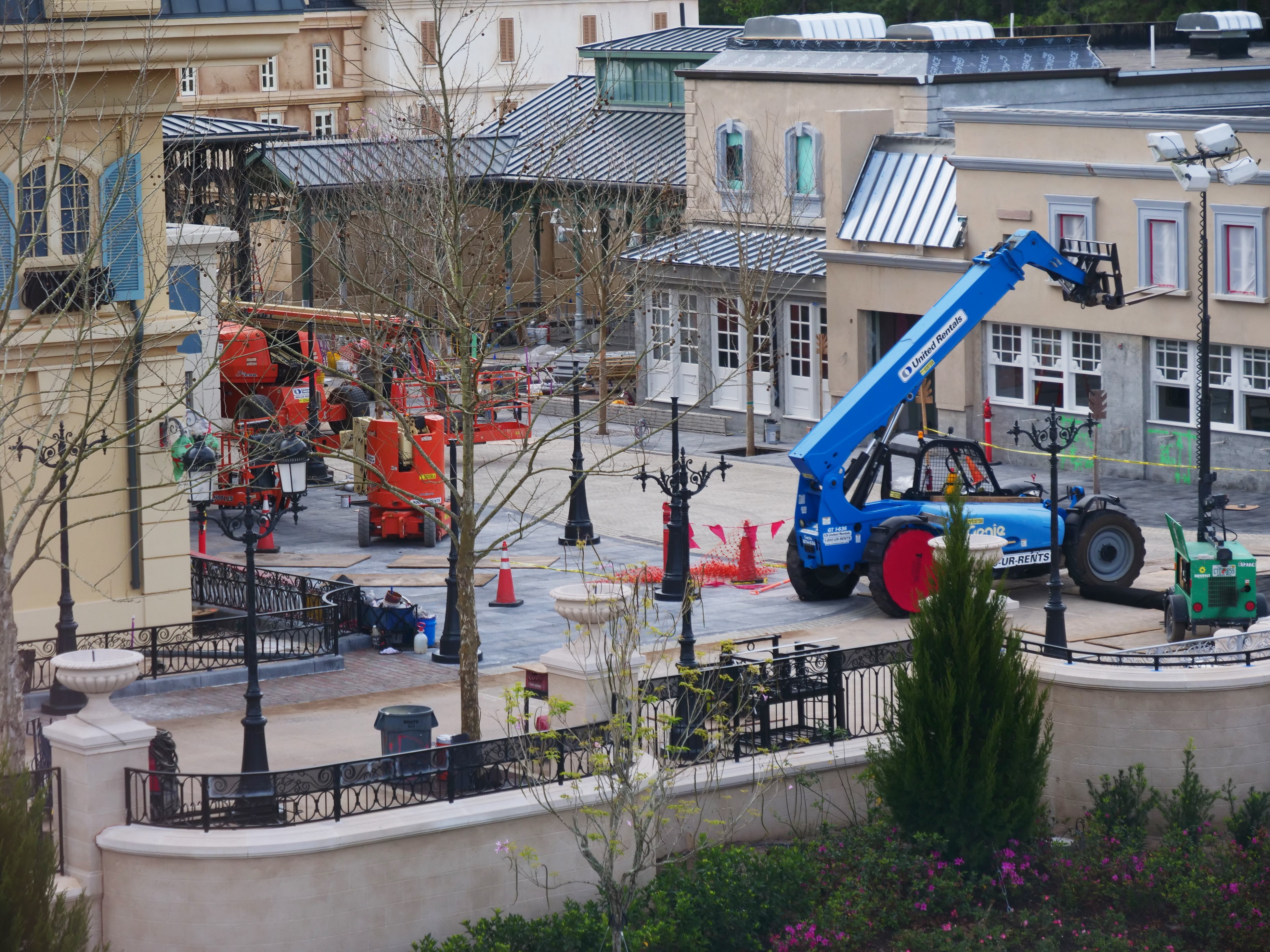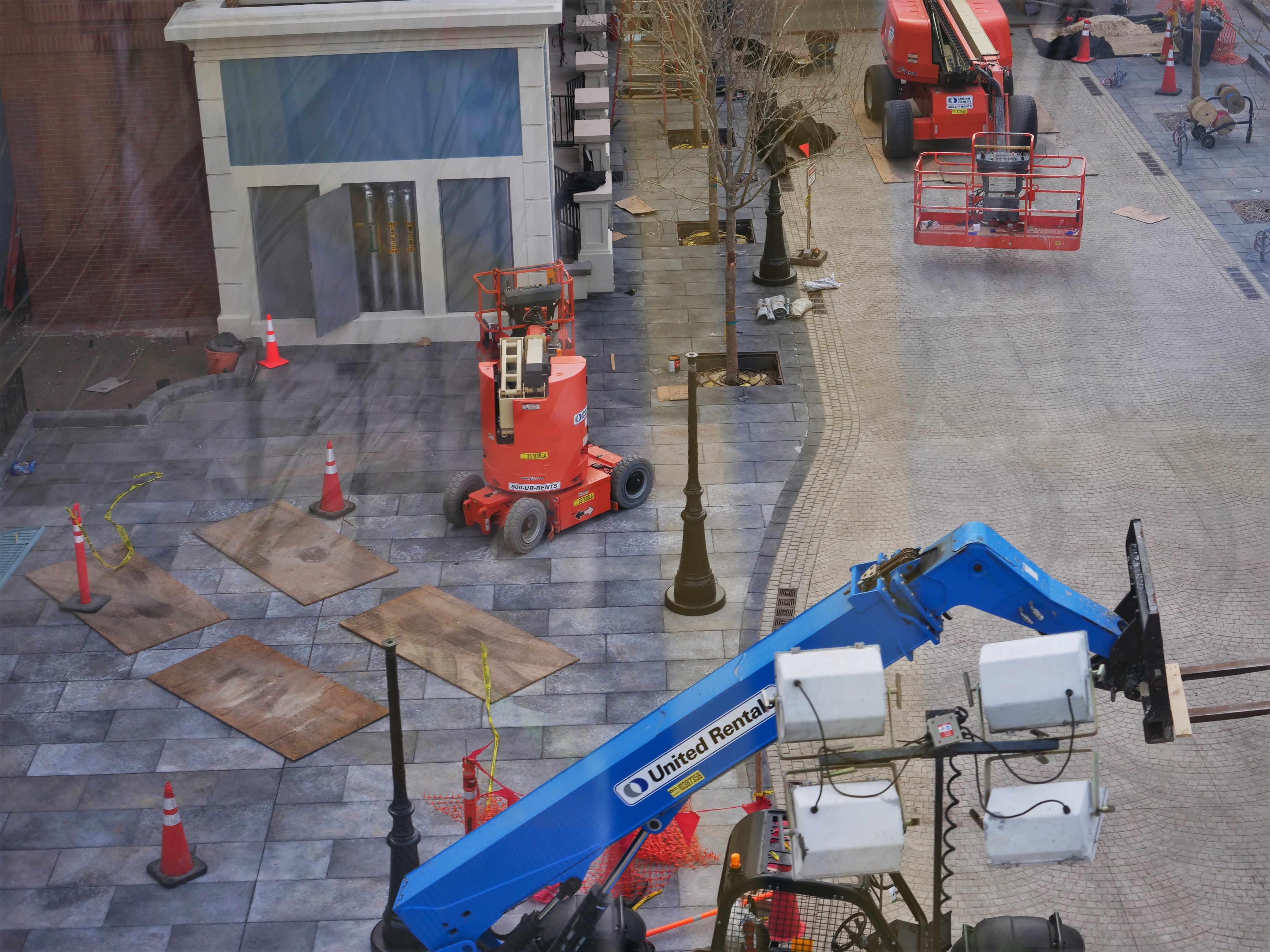 We wouldn't dare visit the France Pavilion without checking on the expansion project. With Mickey & Minnie's Runaway Railway now open at Disney's Hollywood Studios, the France Pavilion Expansion is the next major project to be completed at Walt Disney World.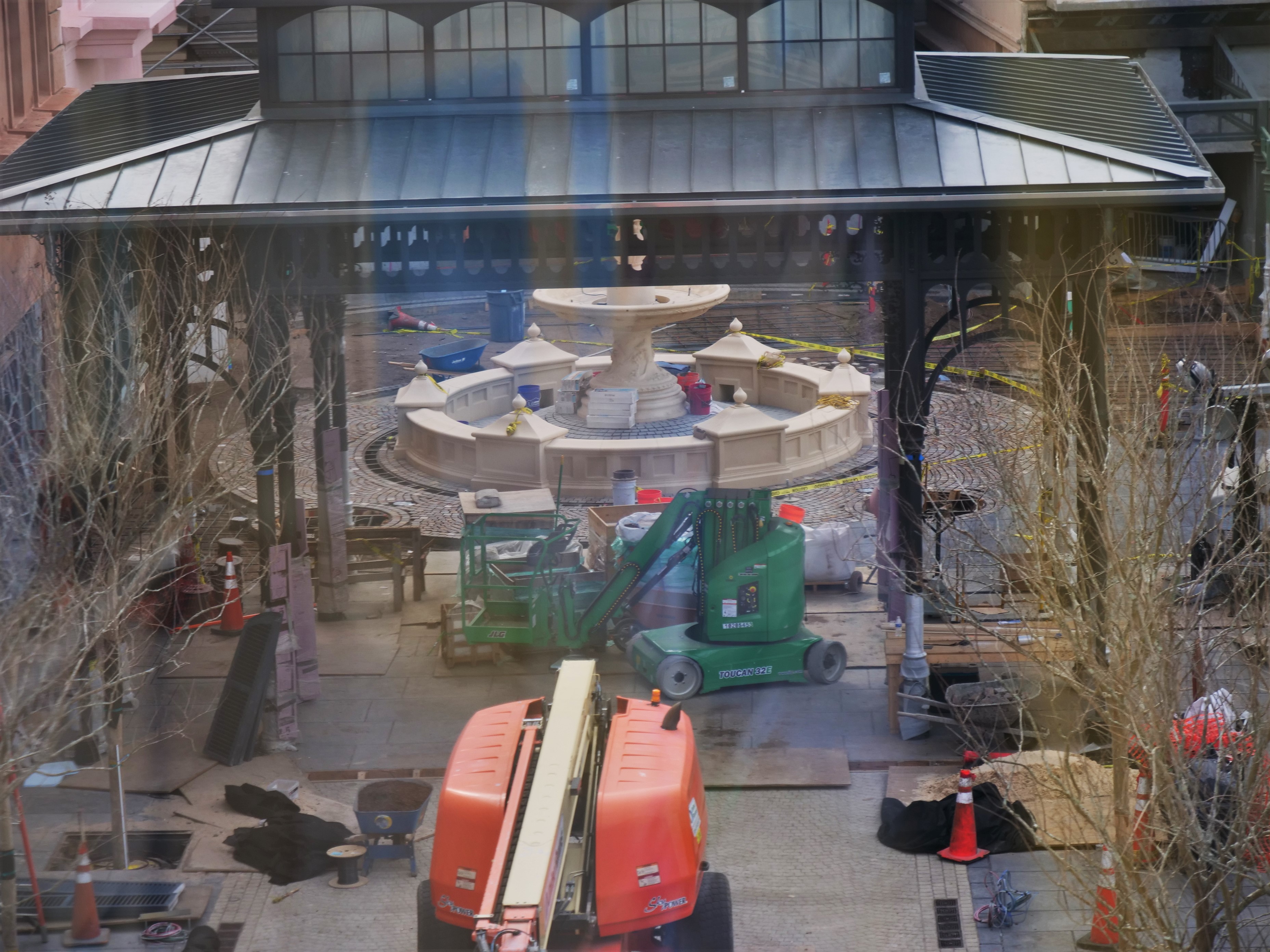 Nearly all of the groundwork is complete, save for a small amount of pavement near the entrance to the Remy's Ratatouille Adventure attraction. The fountain also appears strikingly close to completion.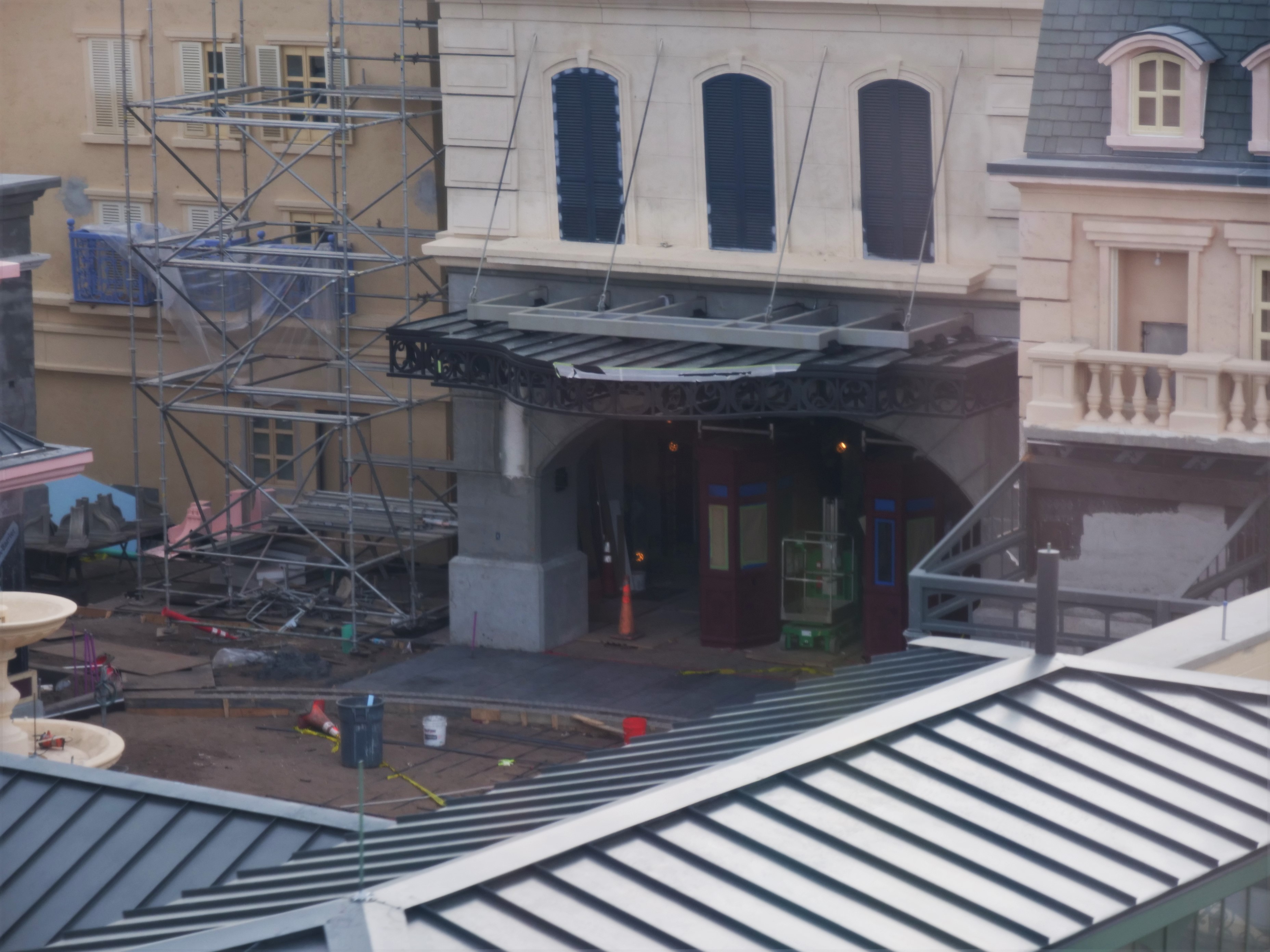 Here we have a better look at the small subsection of the area which is in more of an unfinished state. This corner of the expansion has also seen the most amount of work actively lately, though.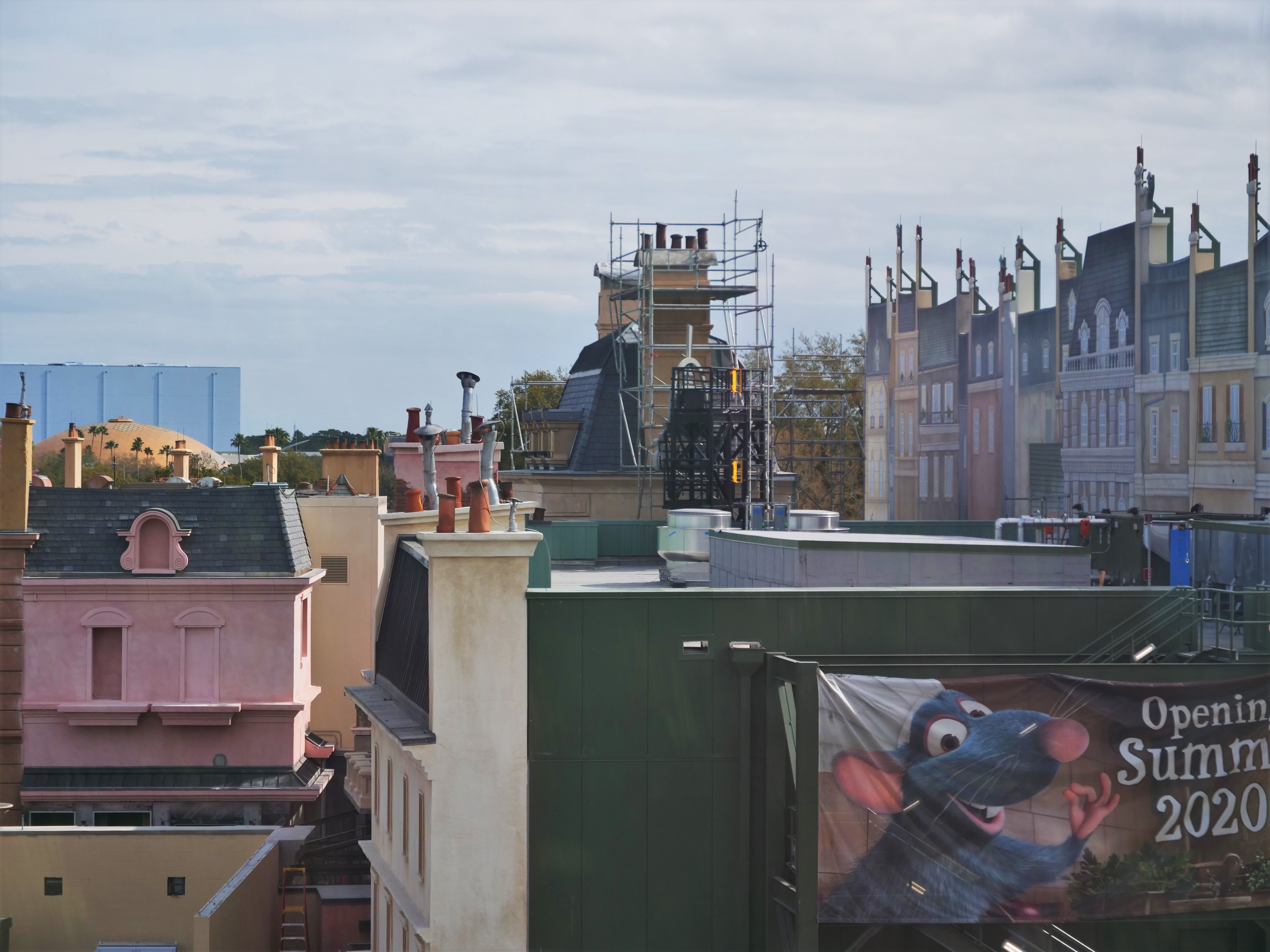 "Opening Summer 2020" may not actually be the case, and unlike Space 220's plethora of delays, there are some signs that Remy's Ratatouille Adventure may open a bit early. We've got a full post outlining the details – click here to read it.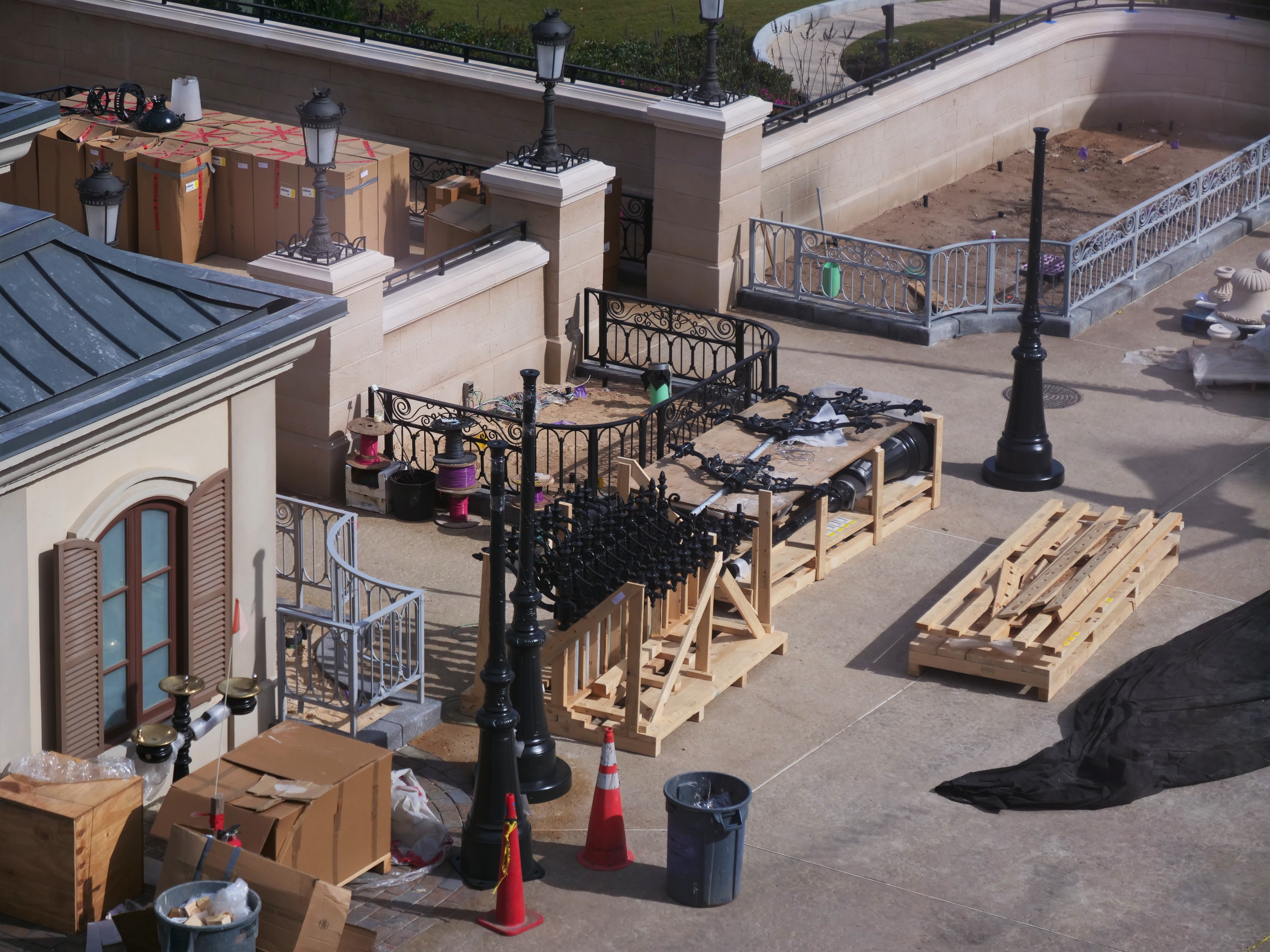 Crates of lamp posts (and their accompanying parts) are on site, and are likely to be installed in the coming days.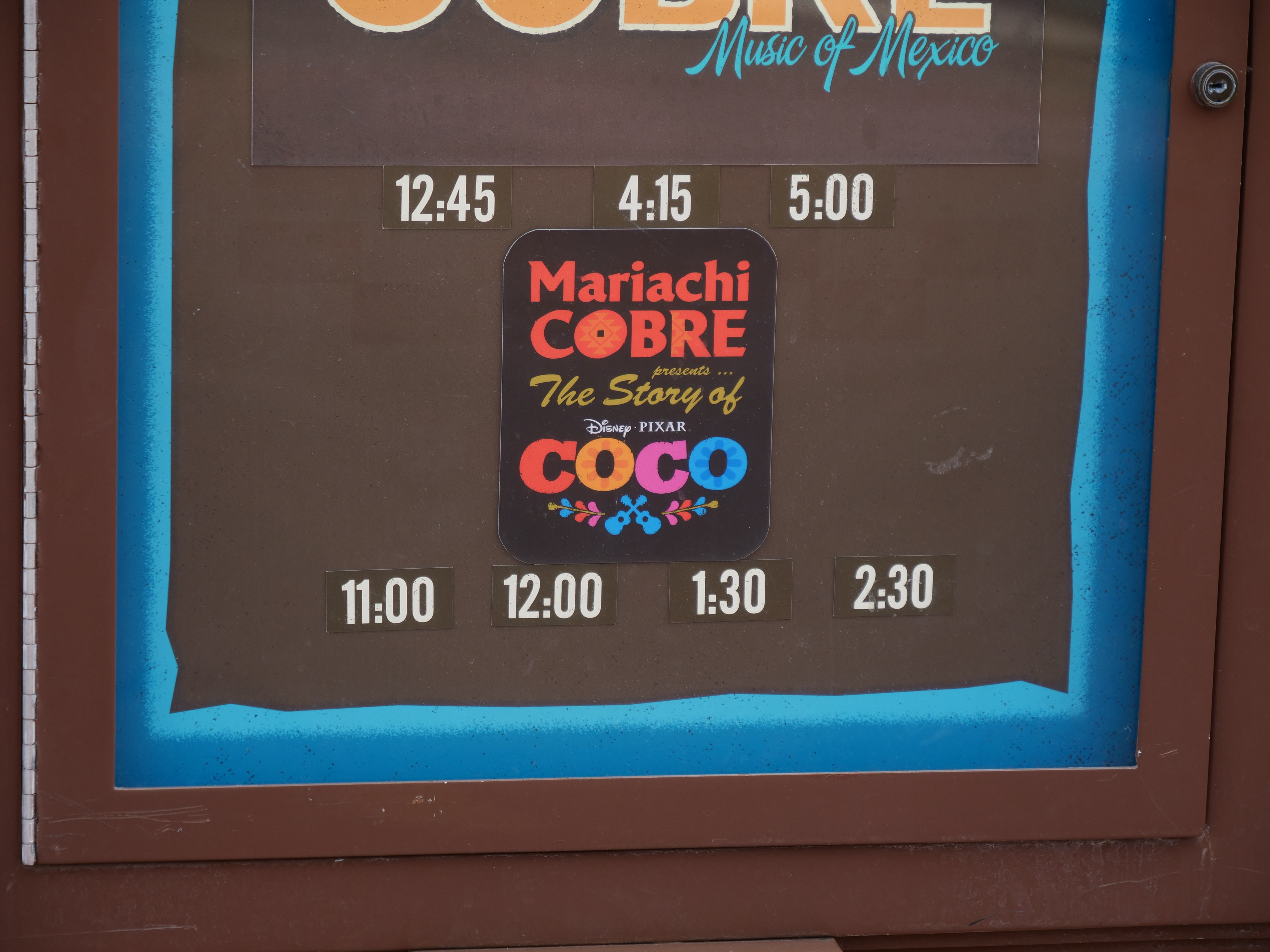 Circling the globe (okay, World Showcase), "Mariachi Cobre presents… the Story of Coco" has returned for a limited time at the Mexico Pavilion.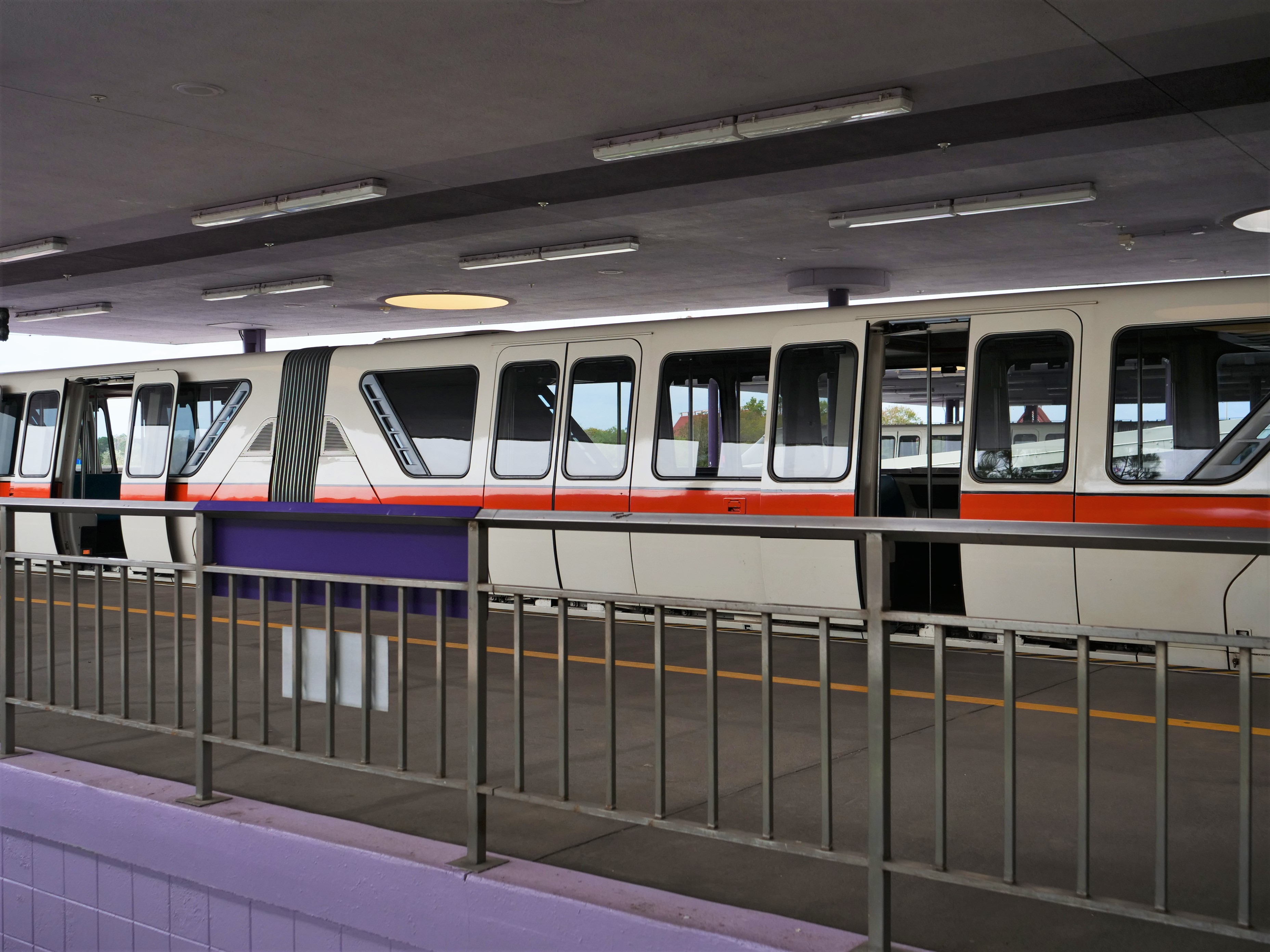 Now is the part of an EPCOT Photo Report where we'd normally give you a bird's eye view (granted, a low-flying bird) of the various other construction projects in the park, such as the entrance overhaul and the Innoventions Plaza demolition. Today, however, we only made it to the Transportation and Ticket Center outside the Magic Kingdom before being ushered off at that station. Monorail Coral, sadly, had some "unplanned downtime" and was stuck at the EPCOT station.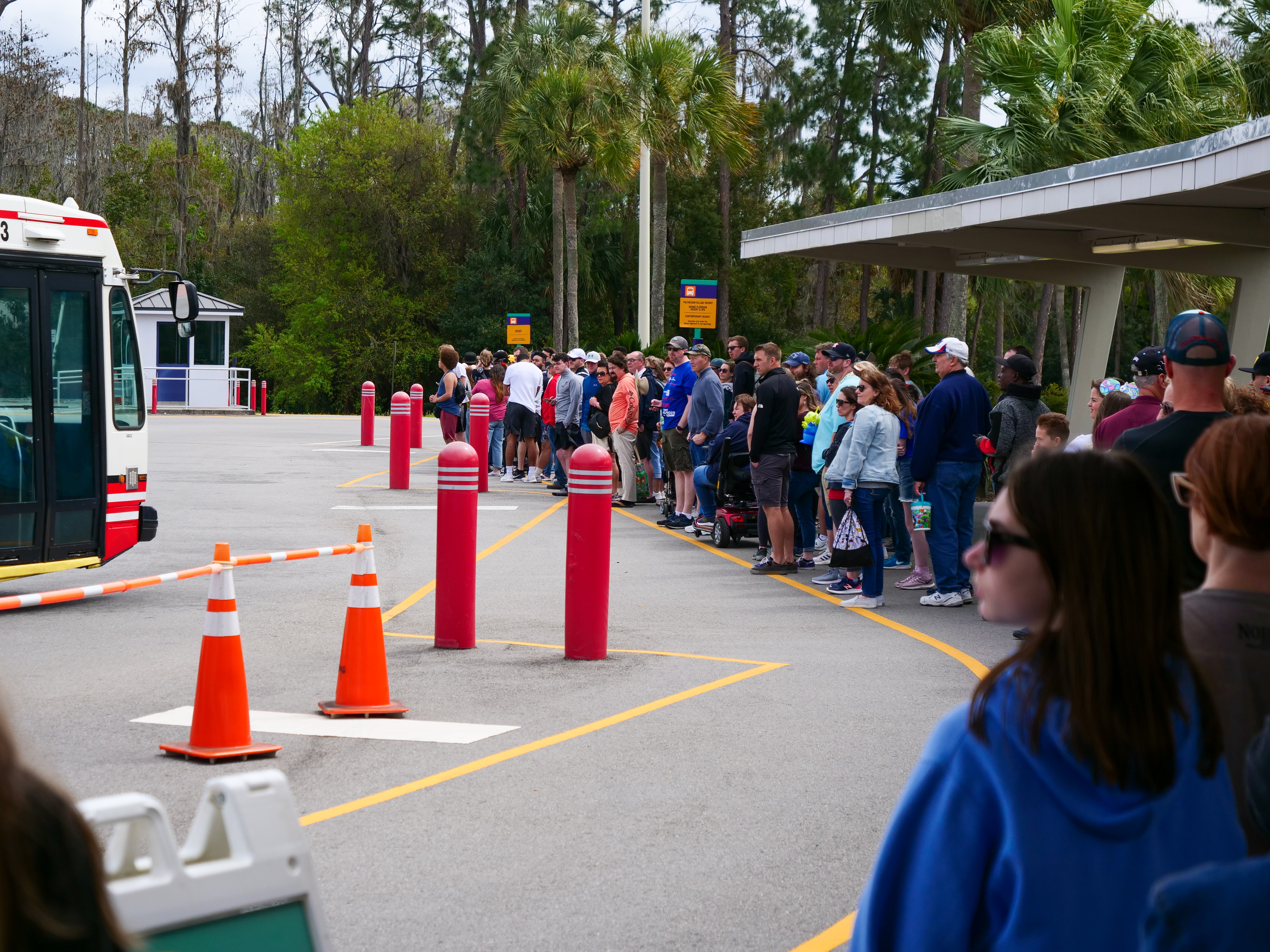 If you're curious about what happens when the monorail stops operating, this was the scene as guests who were either already boarded on the monorail, or in the queue for it, later waited at the bus station. Buses must be summoned to the TTC in order to shuttle the guests to EPCOT, which in our case resulted in what is normally a 10 minute trip taking well over an hour.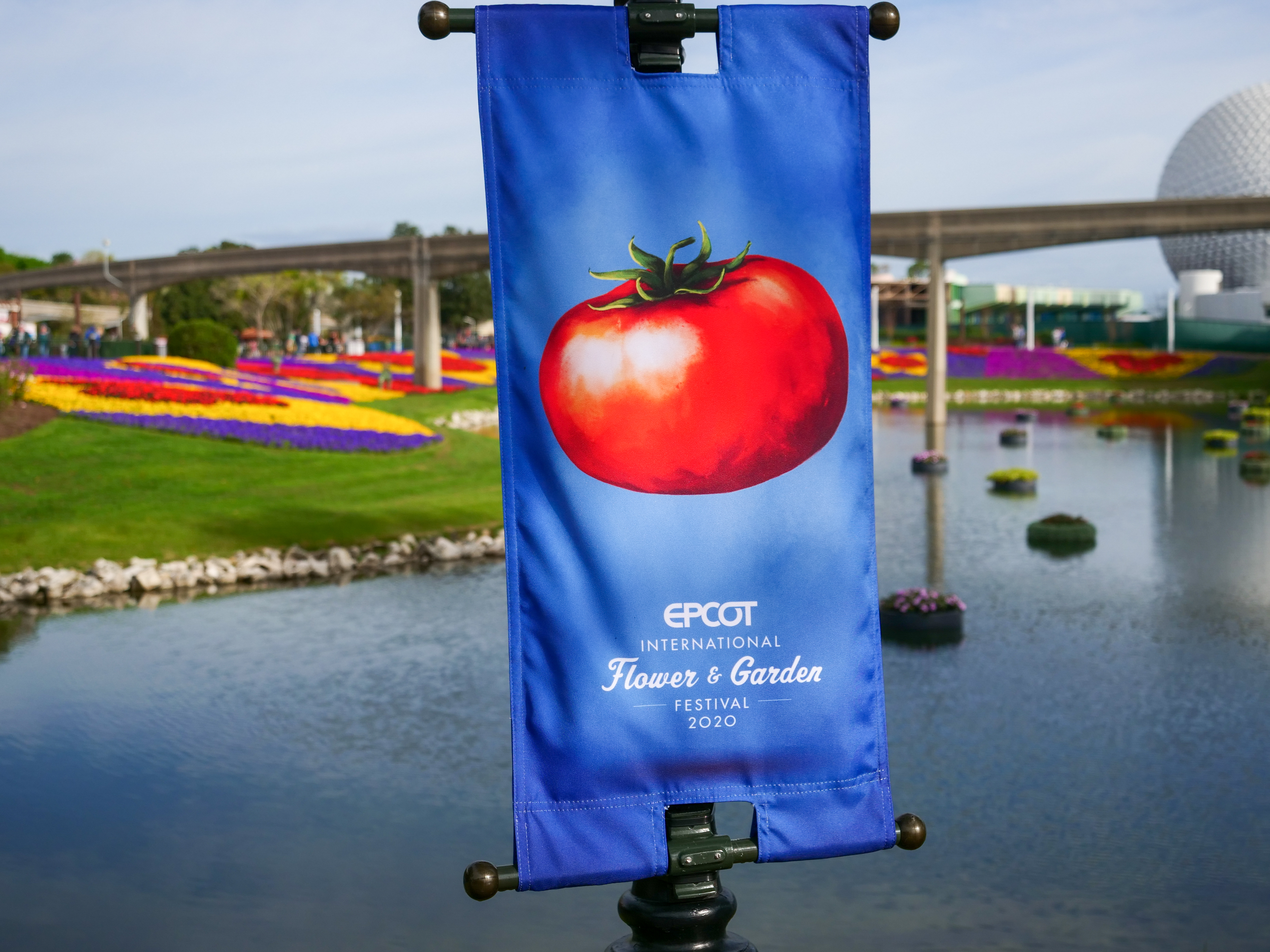 Let's not get caught up in transportation delays, though. There's a festival to enjoy!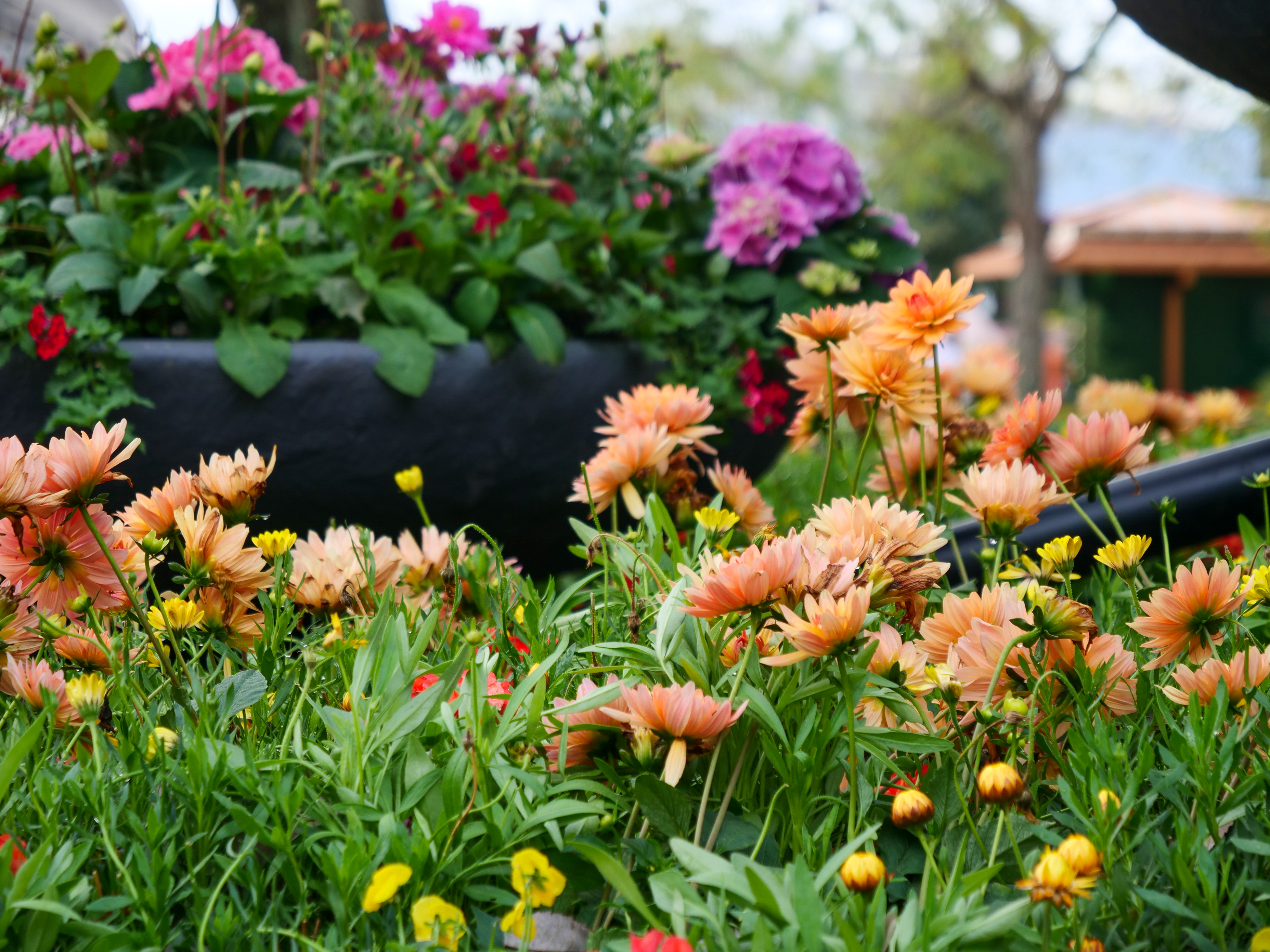 It may seem obvious if you've attended the EPCOT International Flower & Garden Festival before, but if you haven't, it can be both surprising and impressive how many flowers are added to the park for the festival.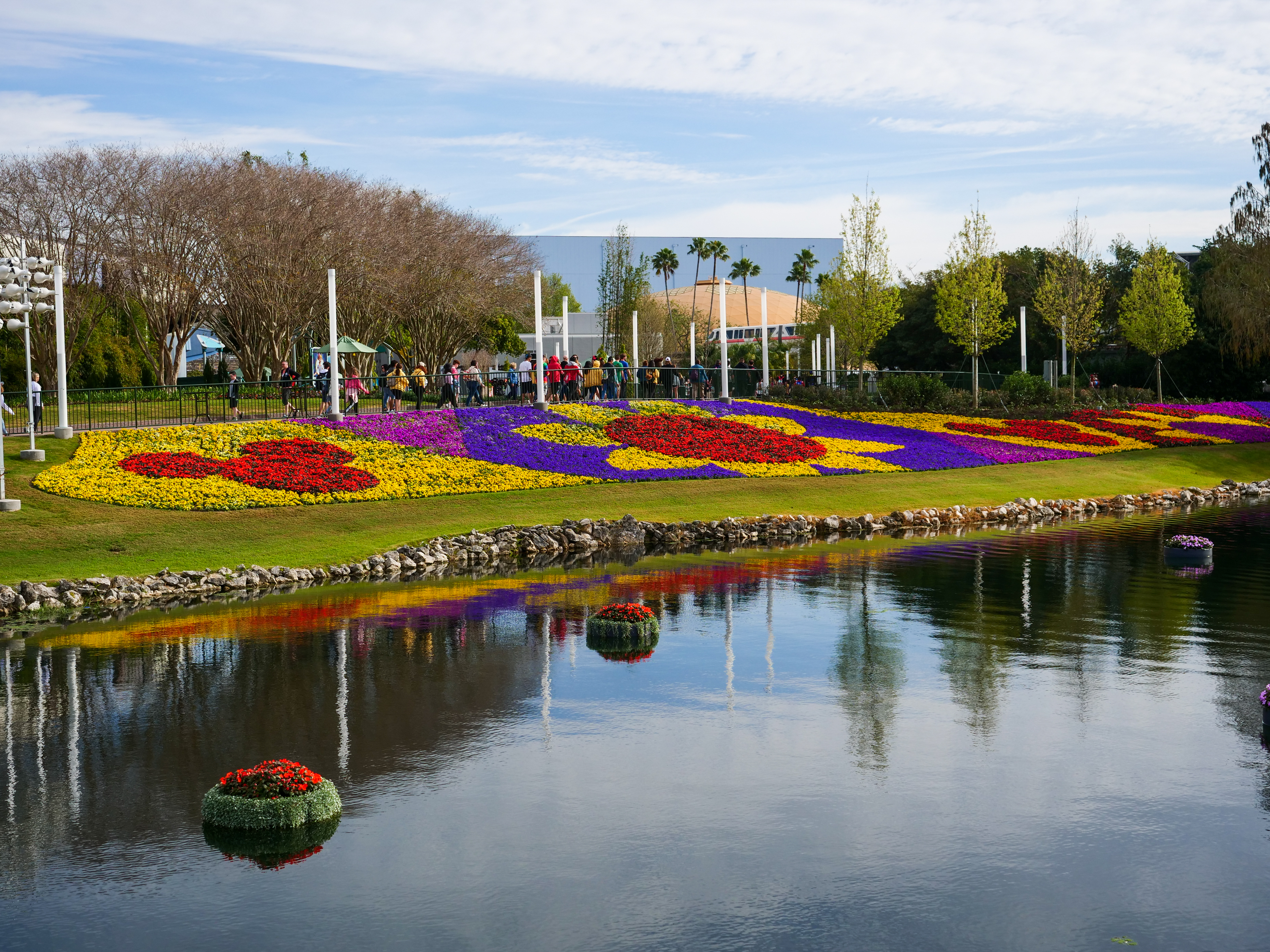 Seriously, it's a lot of flowers. While there are tens of thousands of flowers added nearly everywhere, these designs are some of the most notable and iconic.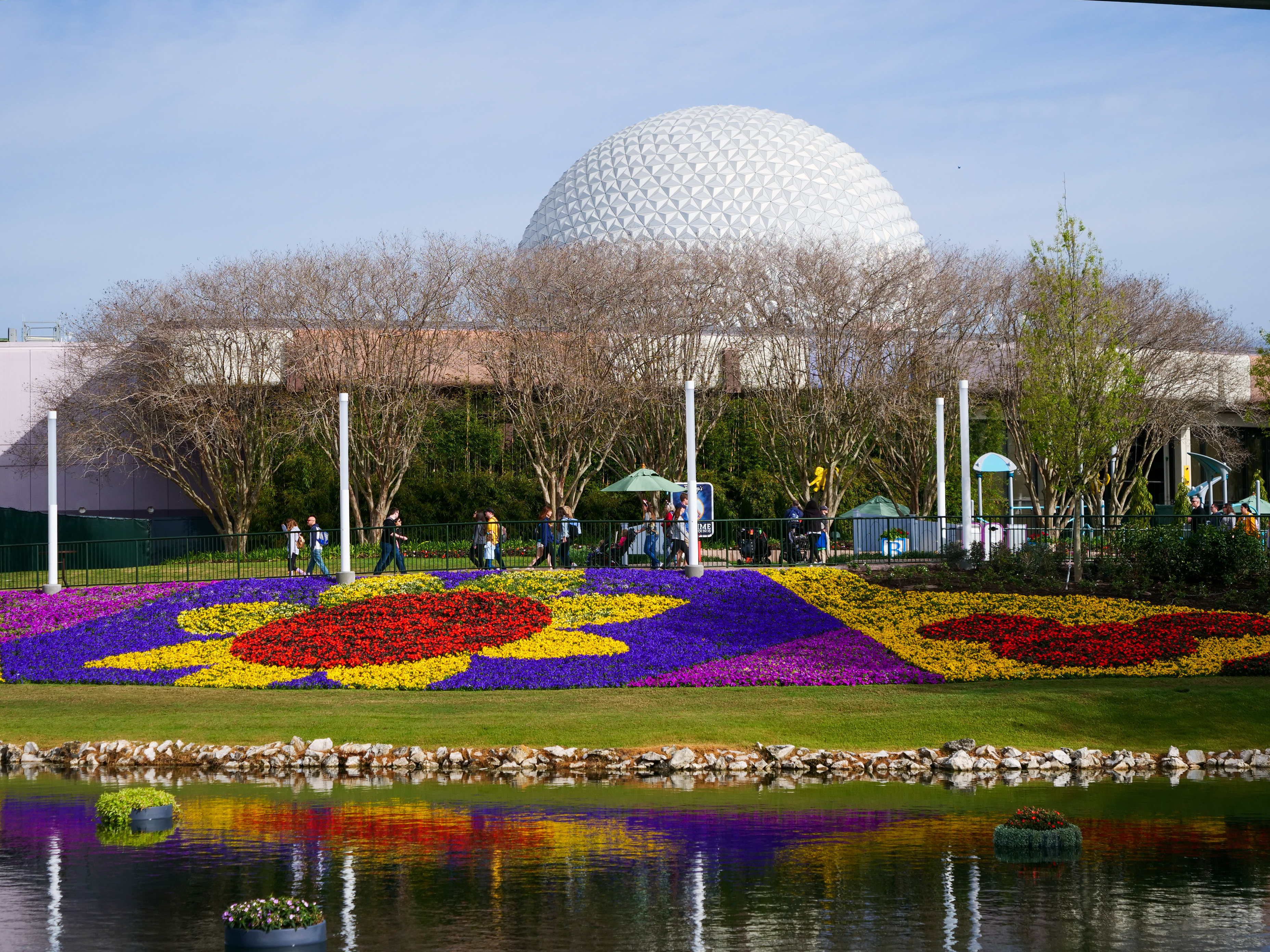 It wouldn't be Disney anything without including Mickey.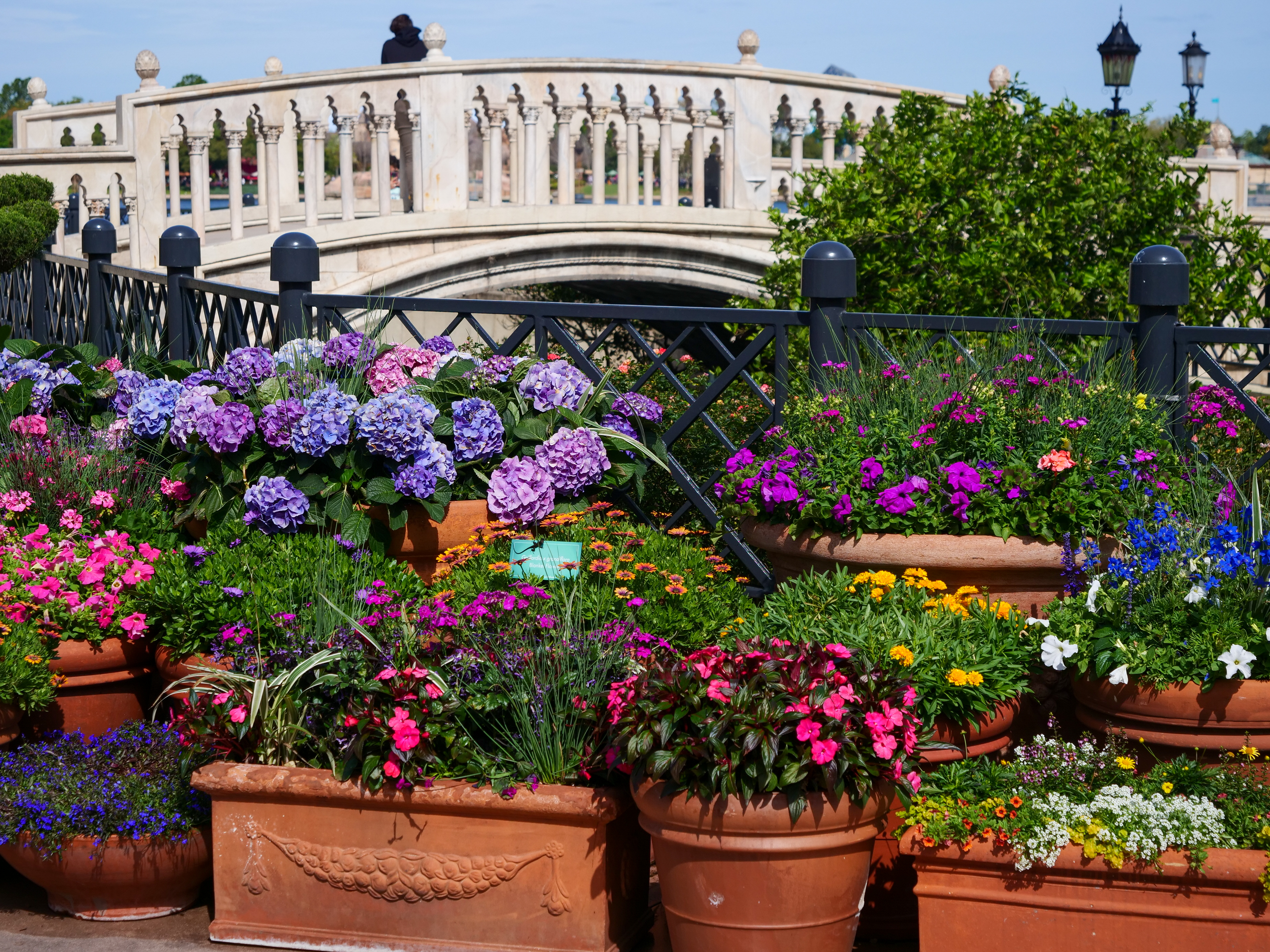 At the Italy Pavilion, we don't even need an extravagant design or huge garden. Dozens of pots worth of flowers does the trick.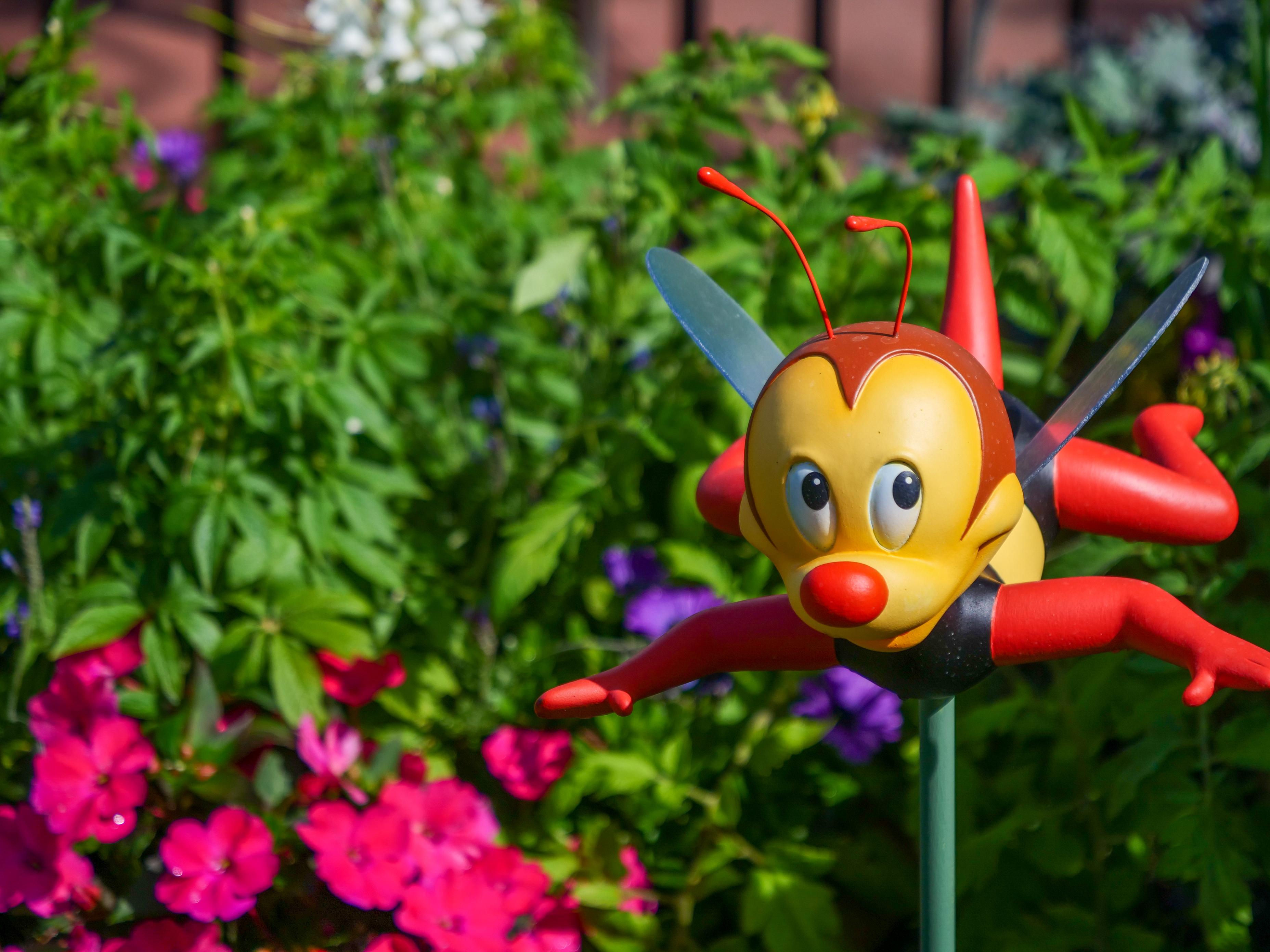 Don't forget Spike the Bee, who is one of the festival's representatives. We're told he doesn't sting, but we'll still keep our distance.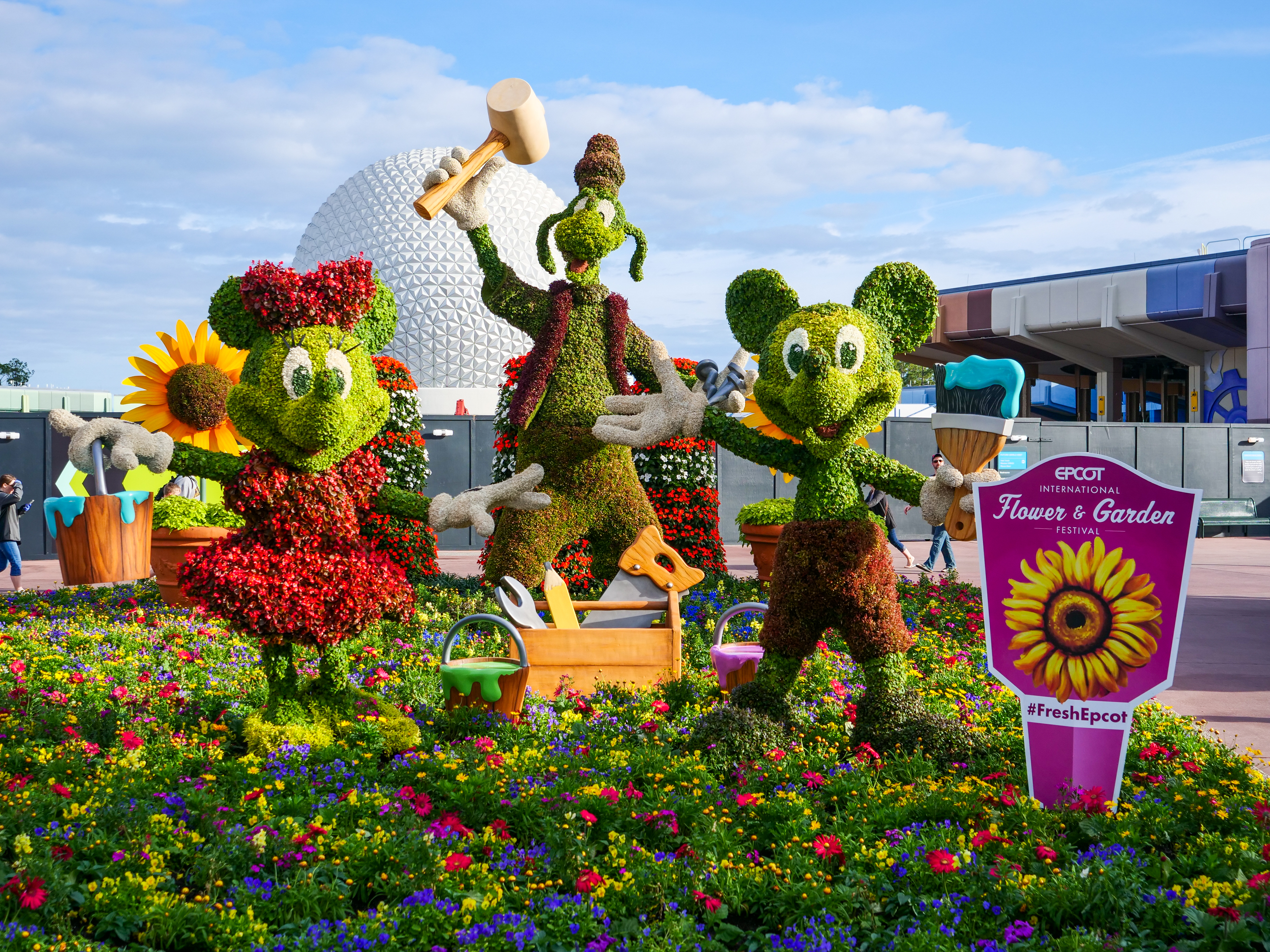 Yes, there are flowers, gardens, and of course, topiaries.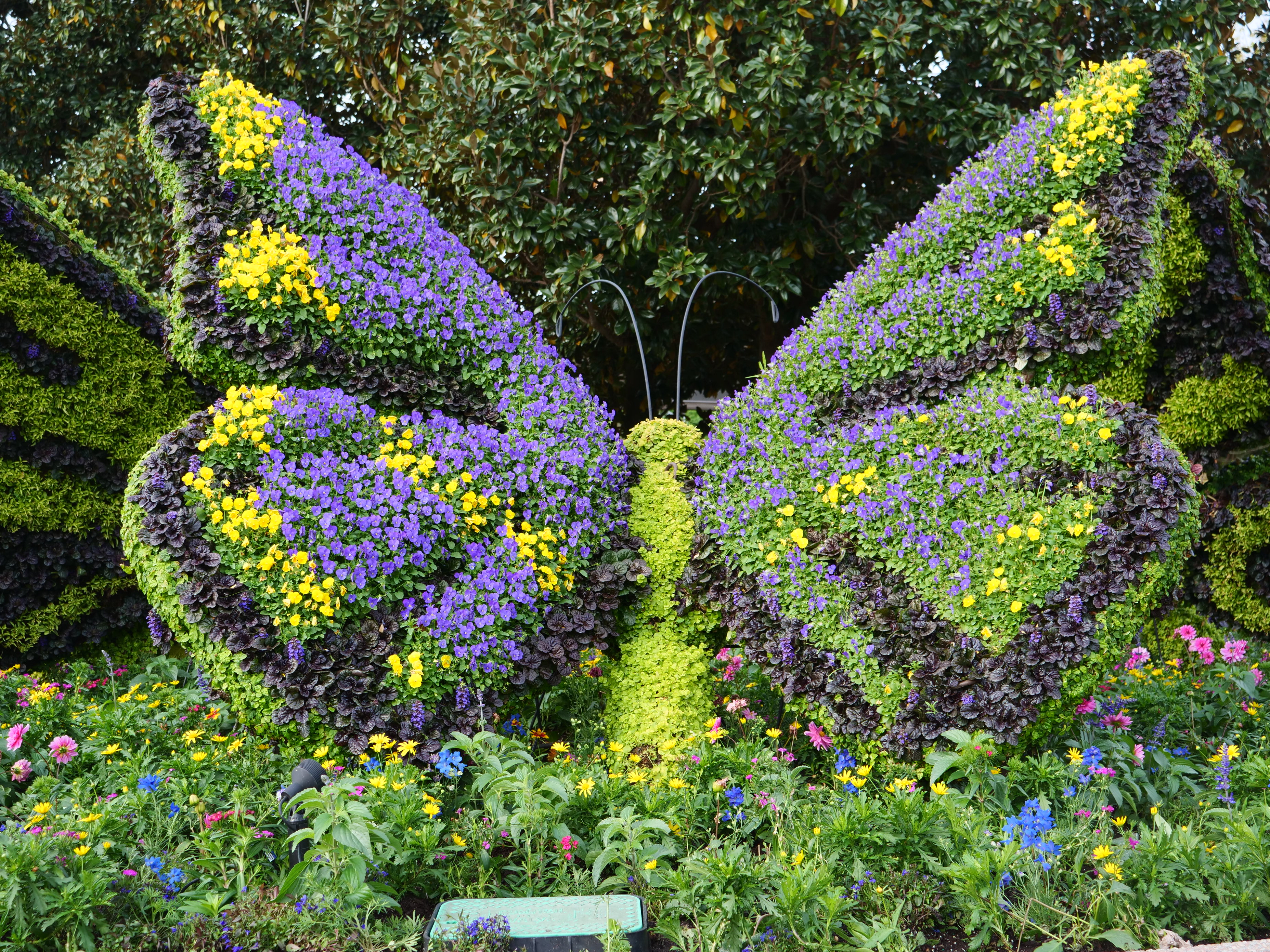 The topiaries are spread throughout the park and include not just Disney characters, but also thematic figures such as this butterfly (located near The Goodness Gardens Butterfly House).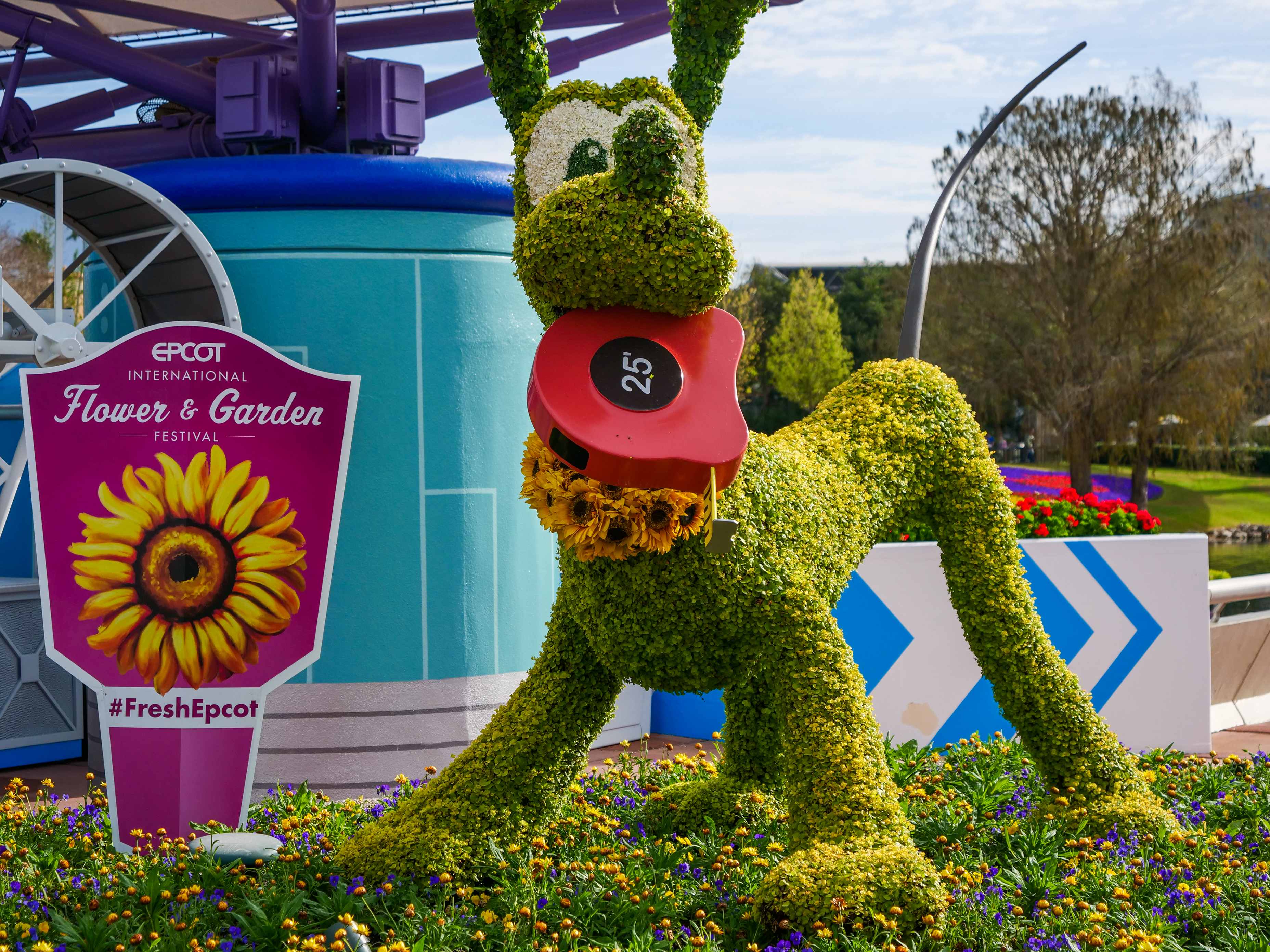 Most of the topiaries are Disney characters, though. Pluto with his collar of sunflowers is always welcome.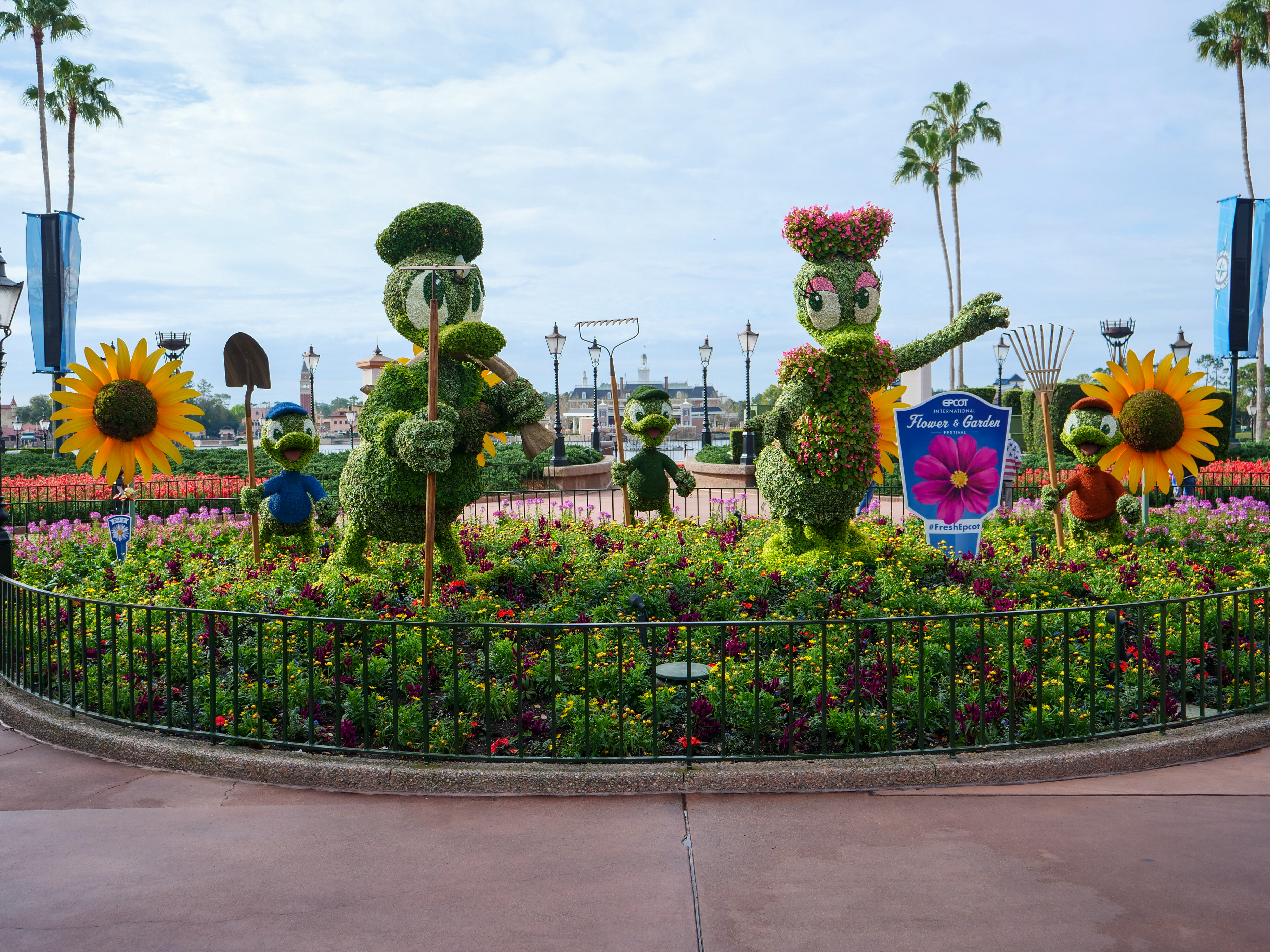 Donald, Daisy, Huey, Dewey, and Louie. That's a lot of topiaries, but in fairness five ducks in a single planter is not unusual.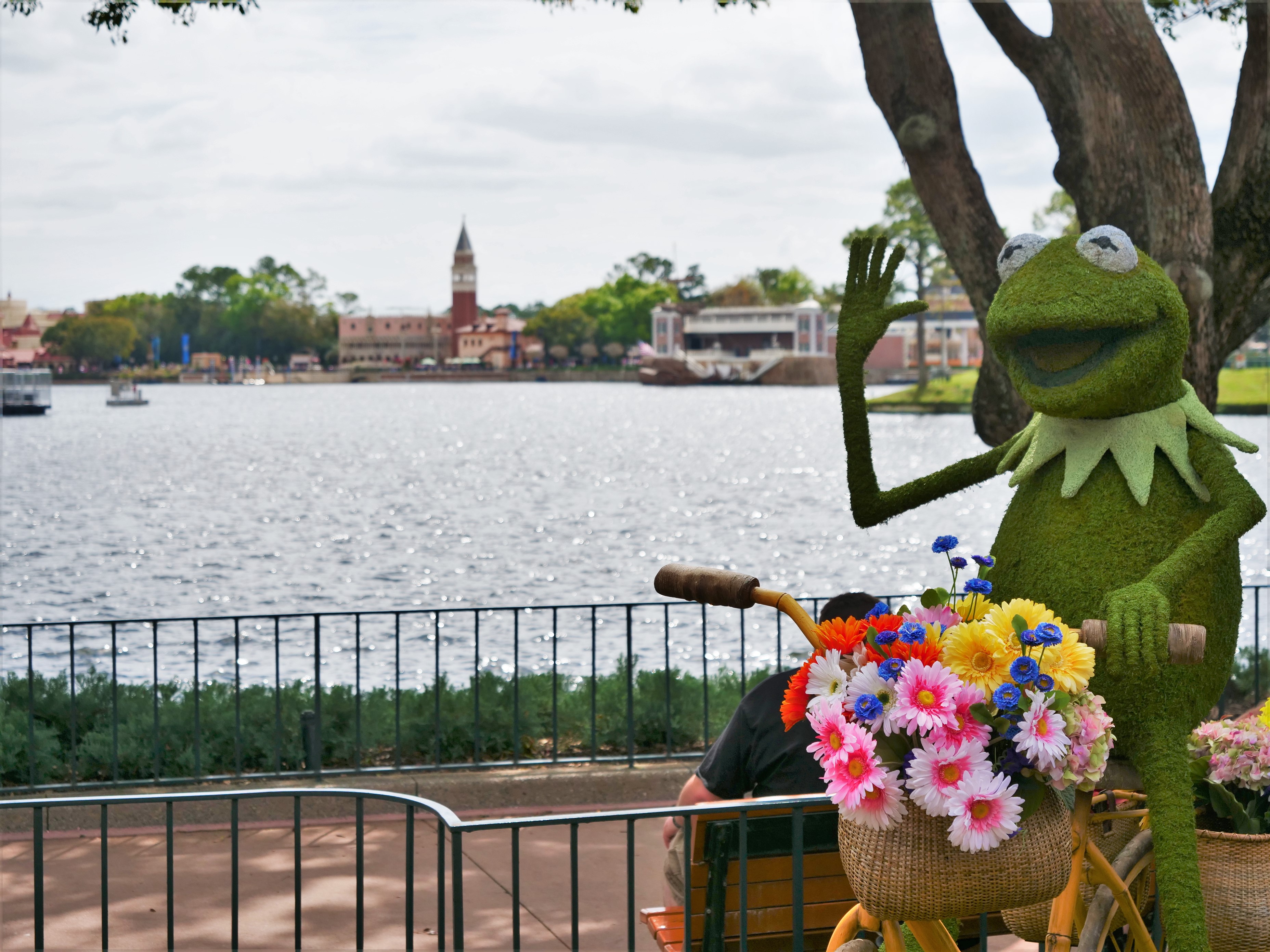 Kermit says, "It's time for saying goodbye." We hope you enjoyed our slightly unusual tour of EPCOT, and we look forward to bringing you all possible angles of the park once the monorail returns to operation. For real time updates from the parks, click here and follow @WDWNT on Twitter.