By this point, homes and closets all across the galaxy are looking like shrines to Baby Yoda. He's just so adorable, we can't help but love him. So when shopDisney drops more clothing, we have to check it out! Here is a closer look at their two latest women's tops…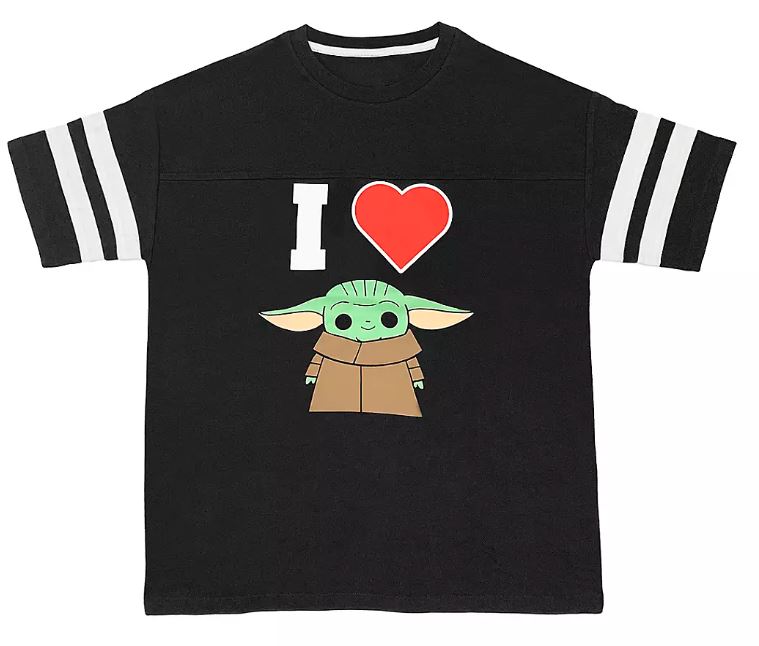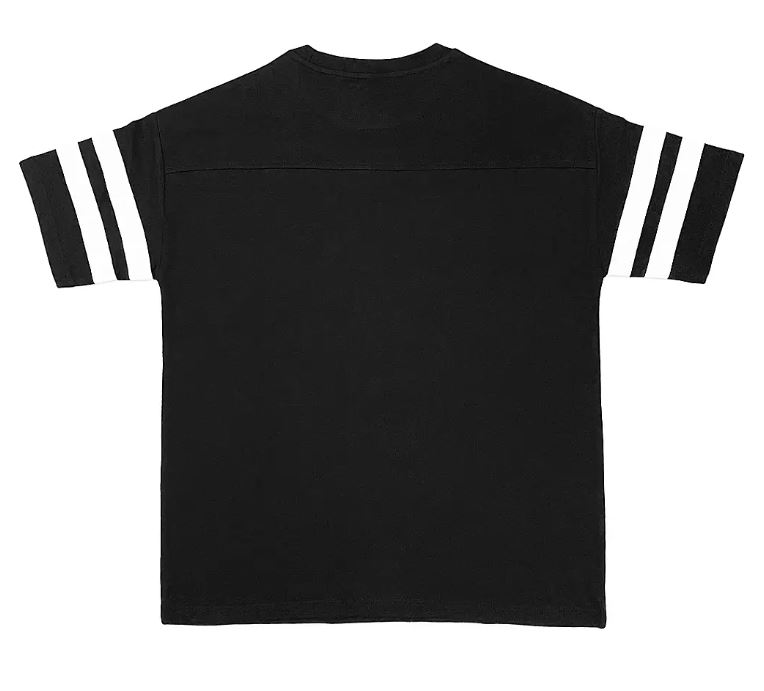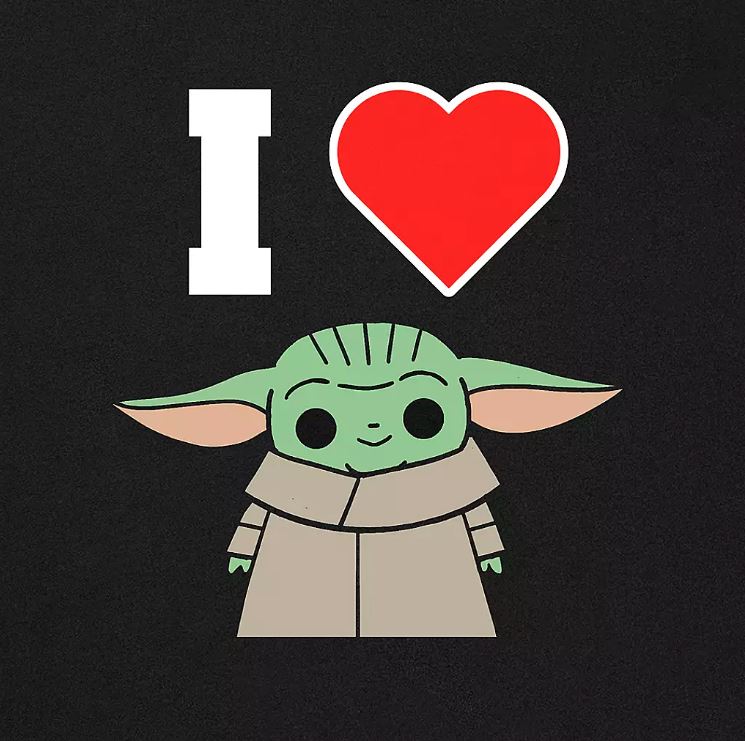 The only thing that has been missing from the endless shelves of "The Child" merchandise we've been seeing since "The Mandalorian" blasted onto Disney+ last year is a shirt which sums up what we've all been thinking. Now, you'll never have to worry about other people being uncertain of your important views or values ever again. You *heart* Baby Yoda. With this shirt, the world will know. And they'll probably agree.
This athletic-style black shirt is made from a jersey-type material, and features the cutest graphic of "The Child" with the cutest little smile ever.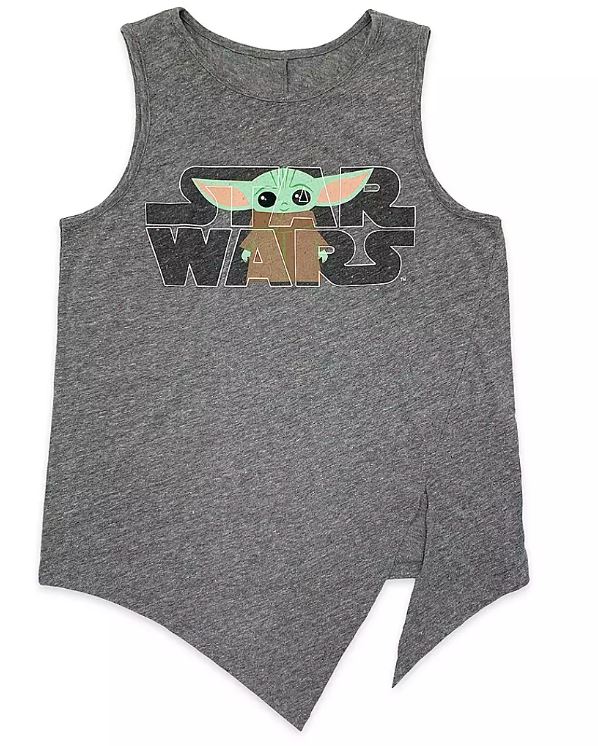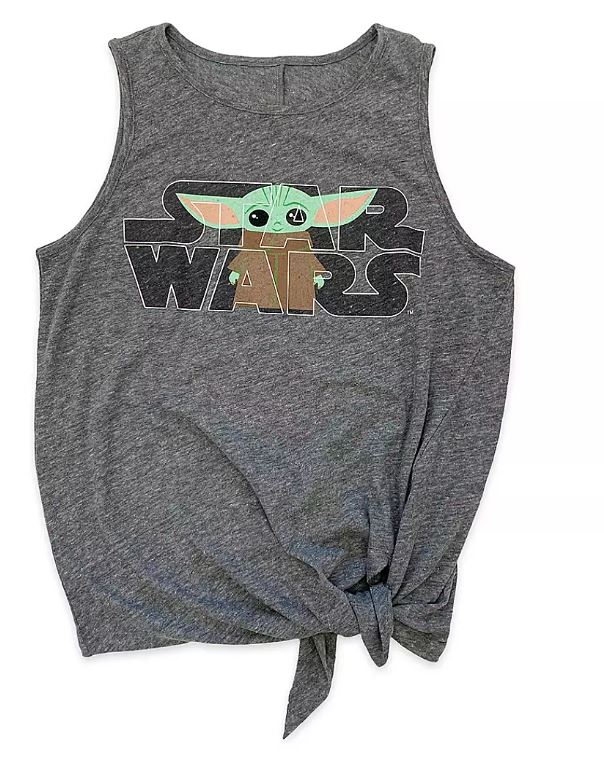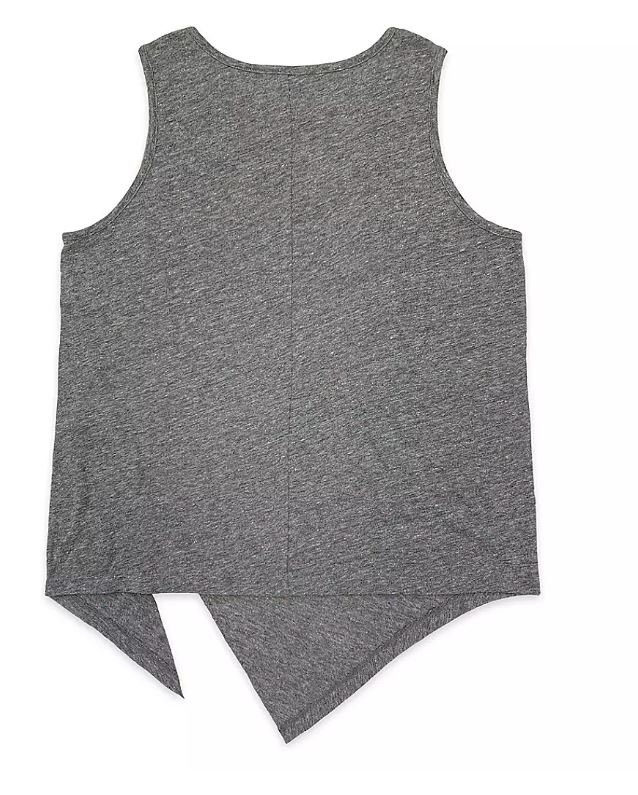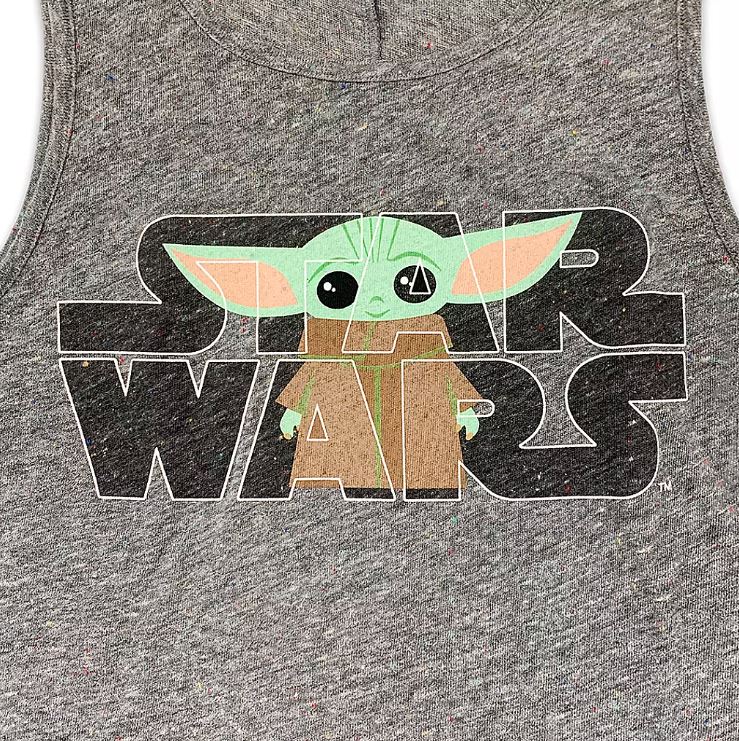 This stone-gray tank top has a tattered 'tie-up' hem, to style as you'd like. The Star Wars logo is printed on, also with an adorable graphic of the cutest baby in the galaxy.
Will you be adding either (or both) of these tops to your collection? We're certain they'd go great with these adorable Baby Yoda purses, or perhaps these Baby Yoda personalised leather bracelets!