This post may contain affiliate links; please read the disclosure for more information.
We love a good graphic tee here, especially when it's Star Wars-related. Five new shirts have landed on shopDisney this week, and we can't wait to hear what you think of them…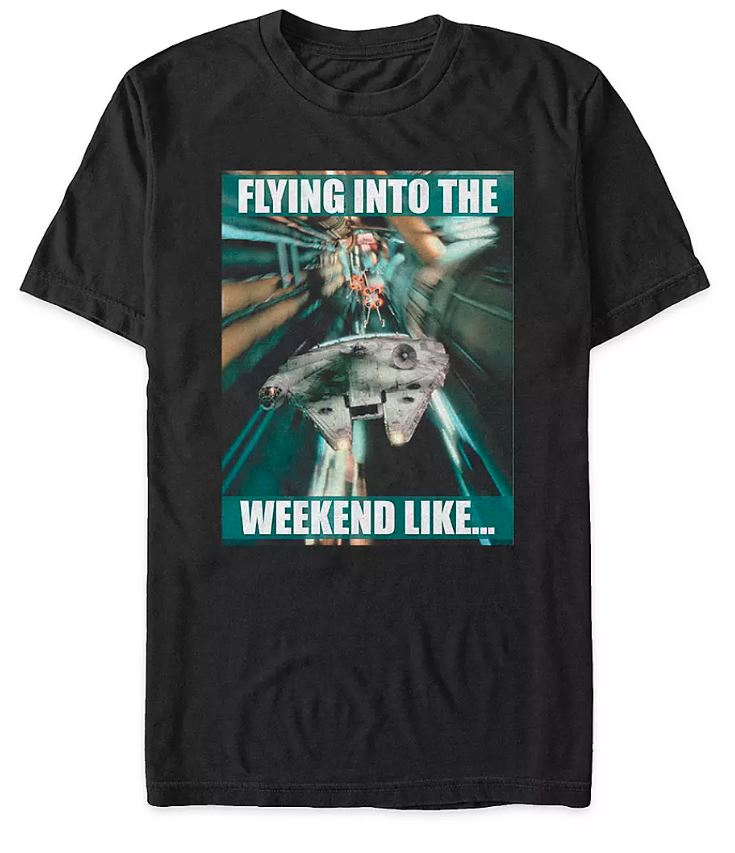 There's something about Star Wars that's just so meme-worthy, isn't there? This first shirt just about sums up how we all feel on a Friday – like the Millennium Falcon zooming away from the bad guys at light-speed.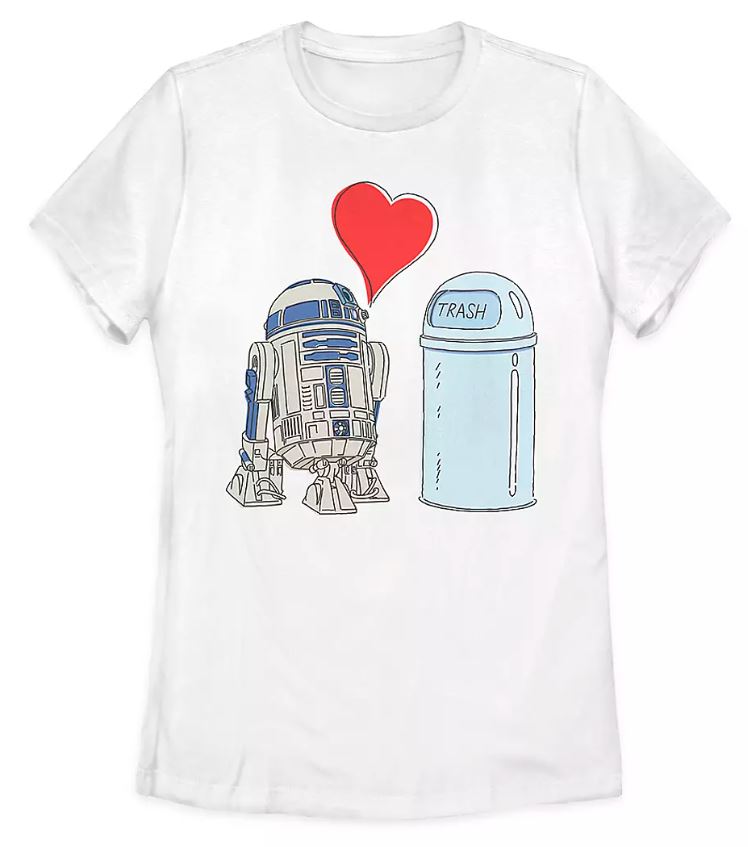 That's not the droid you're looking for, R2…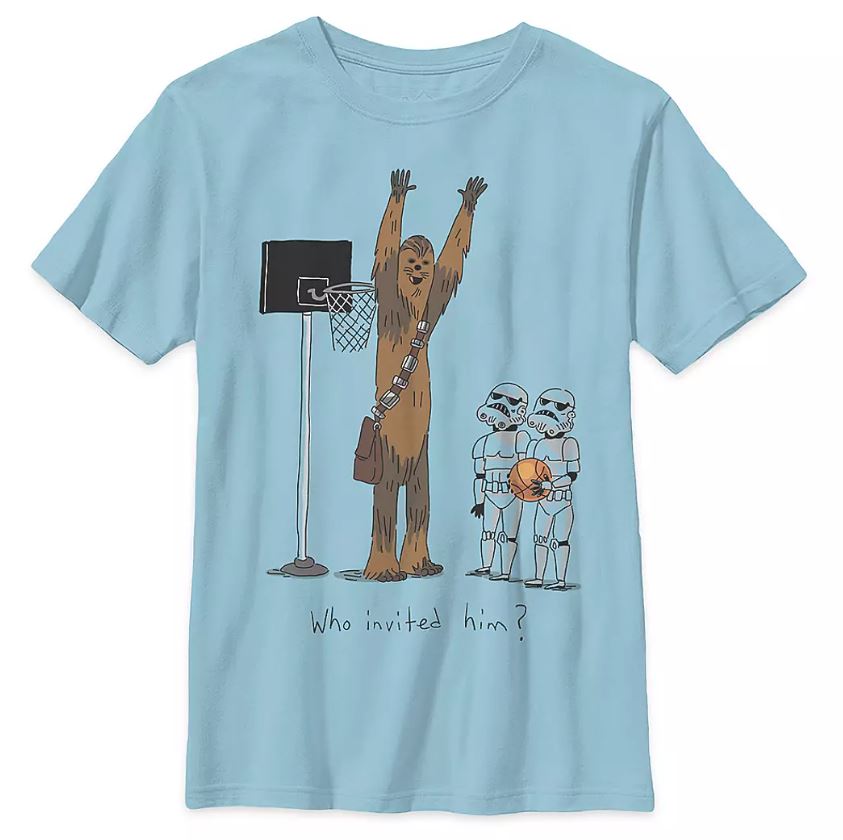 Who invited him? This blue t-shirt is marketed in the "boys" section of shopDisney, but I'm sure it could be worn by sports-loving girls, too. It depicts Chewbacca outsmarting a pair of Stormtroopers (always a sight to behold!) in a basketball game.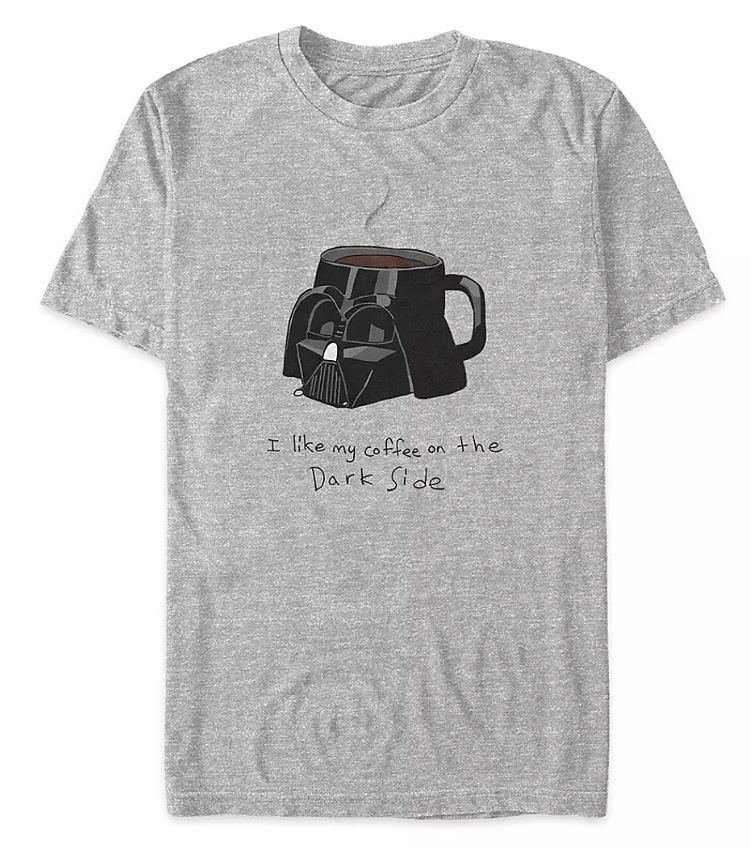 This gray tee features a Darth Vader mug and the caption "I like my coffee on the dark side". The joke may have been made many a time before, but it is still an ideal shirt to wear on those harder mornings. I'm pretty sure I have a mug like that somewhere.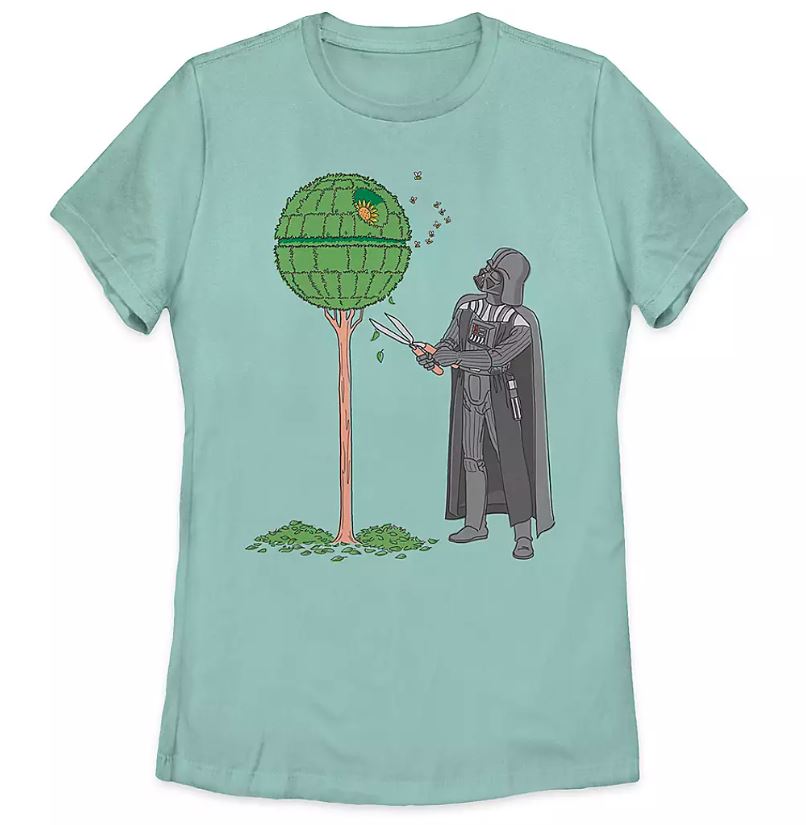 The other women's t-shirt in this collection depicts gardening. The graphic shows that Darth Vader is pretty good at this activity, as he's pruned a tree to look just like a flowery version of the Death Star. It's a shame shopDisney hasn't started selling shrubs like that on the website, I'm sure they'd be very popular.
So, what do you make of this newest Star Wars tee collection? Will you be adding any to your collection, perhaps for something to wear this upcoming Star Wars Day on May 4th? If you're busy completing your Star Wars wardrobe, have you seen these amazing droid Minnie Ear headbands, which were released earlier this month?