UPDATE: The Hollywood Reporter has changed the article to reflect a revised reopening date for Disney-owned shops and eateries on May 27. For the updated story, click here.
As we track the restaurants that will be available and order Disney Parks face masks to prep for Disney Springs' phased reopening on May 20, there are even more considerations and guidelines we need to take into account for Phase 1, from how we pay, to how we enter the shopping complex. Furthermore, new details have also surfaced regarding the reopening of World of Disney and other Disney-owned locations throughout Disney Springs.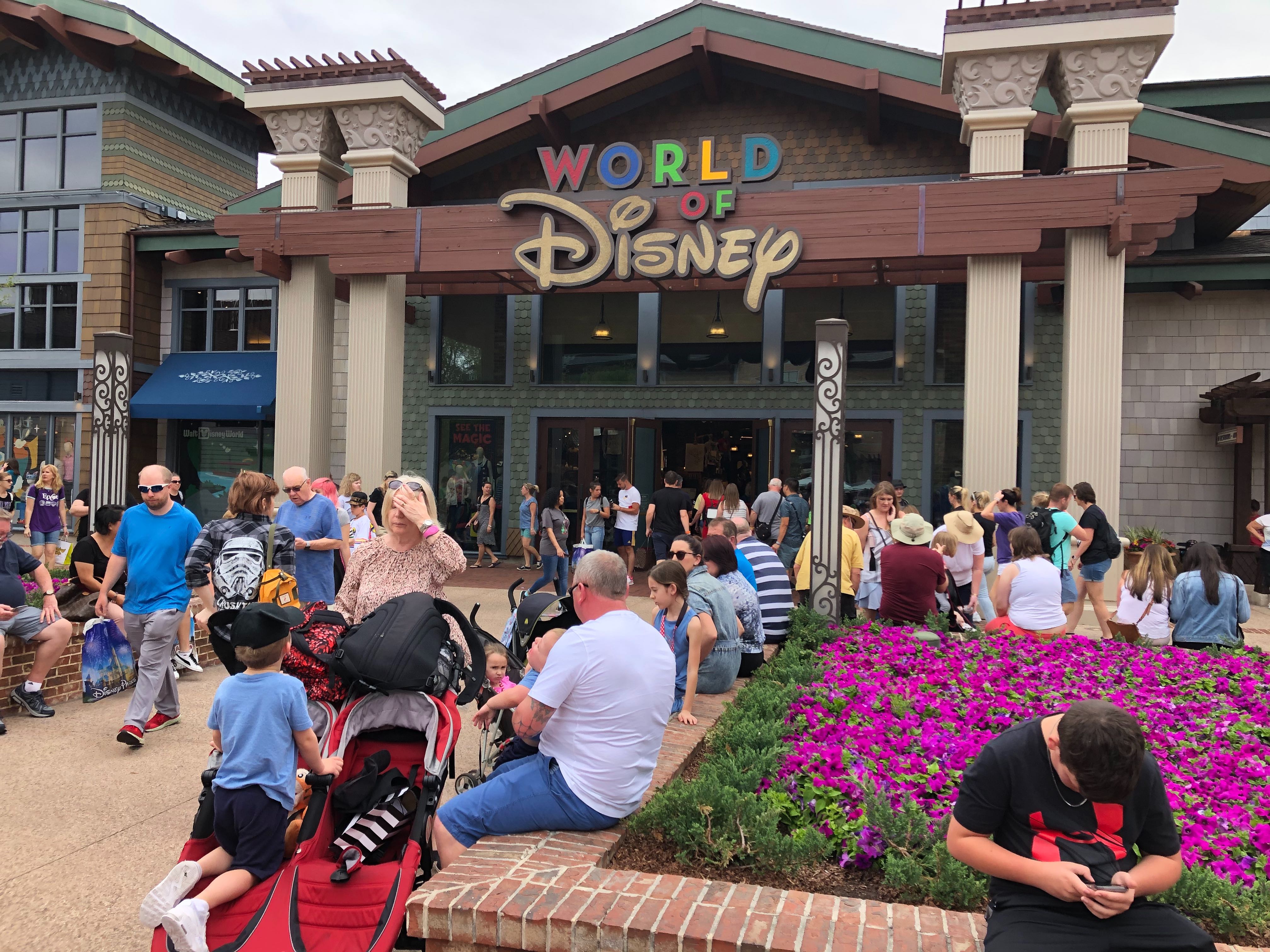 The Hollywood Reporter recently interviewed Eric Clinton, President of the UNITE HERE Local 362 union, which represents service workers across Walt Disney World Resort. Union leaders, as well as employees, worry about returning to work given the potential for infection and the struggle to make ends meet with such limited staffing.
Clinton laid out the current schedule for reopenings in the interview: On May 20, only sub-contracted, third-party restaurants and retail will reopen in the Disney Springs shopping and dining complex. The next phase will start four days later with Disney retail shops such as the World of Disney Store and various Disney eateries reopening. For that, an additional 59 custodians will report back to work. Only a small subset will be returning for the initial reopening on May 20.
Source: The Hollywood Reporter