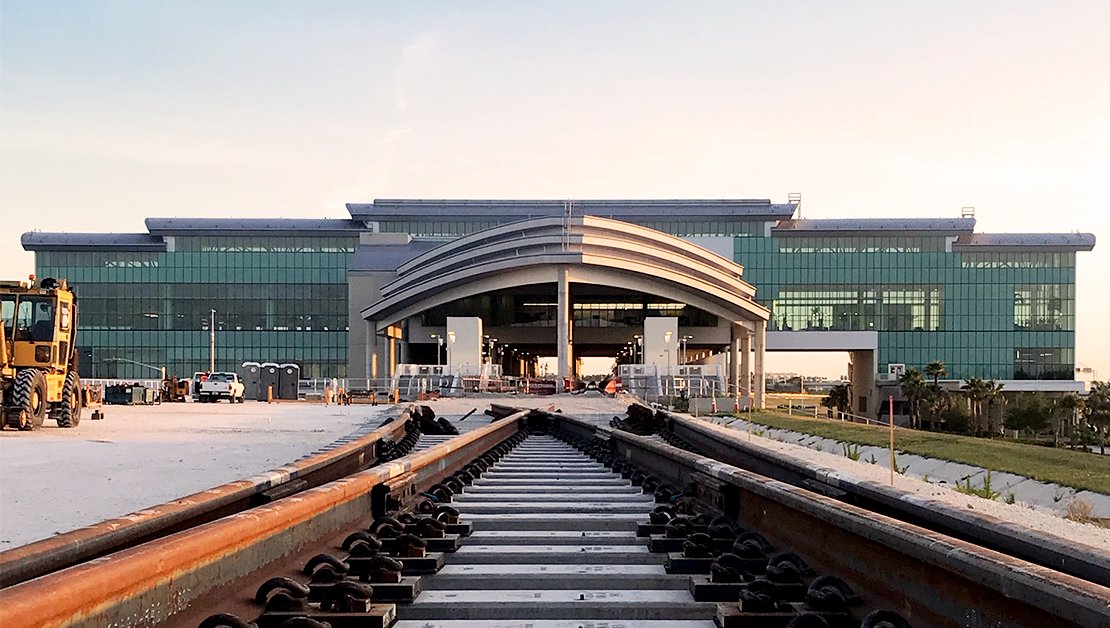 South Florida residents are well on track to a high-speed rail to Orlando.
Brightline, soon to be known as Virgin Trains, posted a photo of freshly-laid track leading to their future station at Orlando International Airport on Tuesday. Construction has continued on the line during the COVID-19 pandemic, with adjustments made to take precautions against the virus.
When complete, the route will take riders from Miami to Orlando in three hours. For comparison, it typically takes four hours to drive between the two cities. Air travel typically takes an hour, but factoring the time needed for going through security and seating, the time difference is significantly shortened.
Virgin Trains signed a letter of intent with Walt Disney World in 2018 to establish a station at the resort, with engineering and design work for the station currently underway. Virgin Trains president Patrick Goddard said last year about the Orlando line, "It's our expectation to get it done and to build out to Disney." Currently, Brightline operates stations in Miami, Fort Lauderdale, and West Palm Beach.
The Orlando International Airport station is expected to open in 2022.
Keep reading WDWNT for continuing updates on this ongoing story.