The My Disney Experience app has just submitted a push notification to all users reminding them of the ongoing parks closures, with new verbiage to reinforce the fact that Disney Springs will, in fact, remain closed, despite the upcoming Phase 1 reopening going into effect this upcoming Monday, May 4th  across Florida.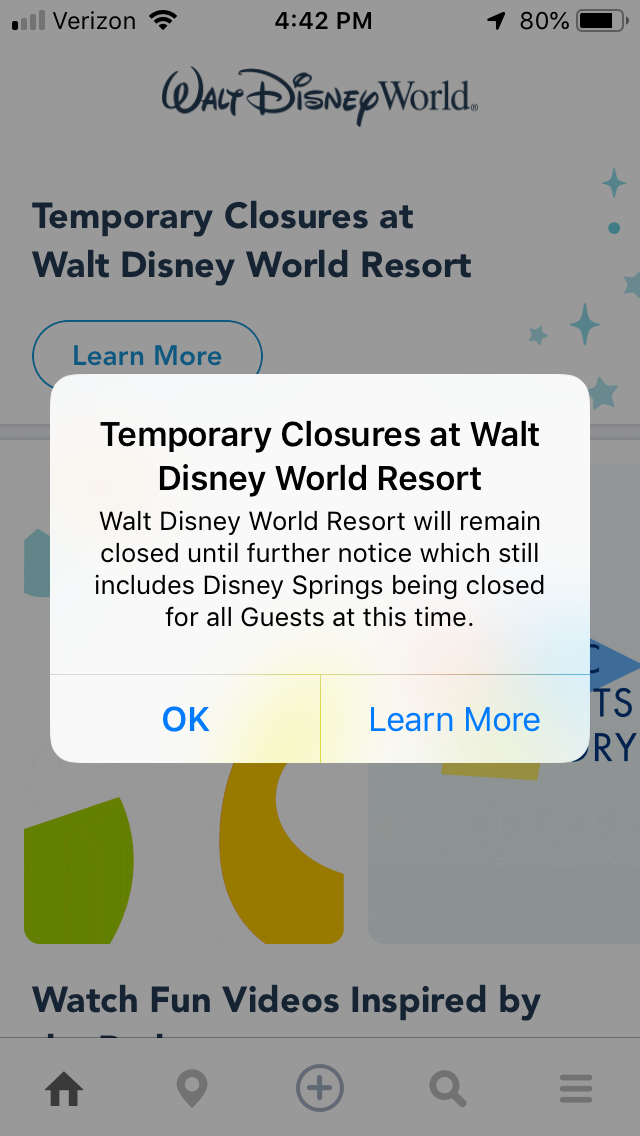 Temporary Closures at Walt Disney World Resort

Walt Disney World Resort will remain closed until further notice which still includes Disney Springs being closed for all Guests at this time.
As established under Phase 1, restaurants can reopen, with only outdoor seating (with six feet of space between tables) and indoor seating at 25%. Retail can also operate at 25% of indoor capacity. It's been determined that it's too difficult to carry out social distancing in movie theaters, so those venues will remain closed. Bars, gyms, and personal services such as hair dressers will also remain closed. Face masks are recommended for close face-to-face interactions or work, but no fines will be issued to people not wearing masks.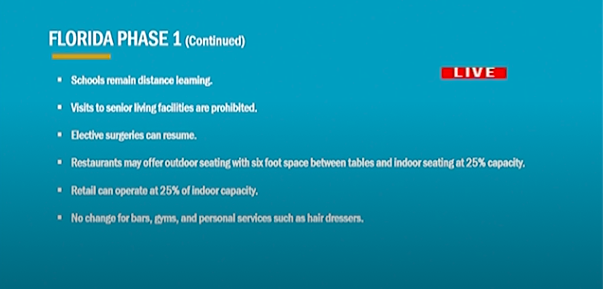 Many fans and locals eager to return to Walt Disney World pondered the possibility of a partial Disney Springs reopening with malls and retail throughout the rest of Florida returning to operation. In lieu of an official statement, this update on My Disney Experience serves as notice that Disney Springs remains closed for all guests at this time.
Walt Disney World Resort remains closed indefinitely, and no official reopening date has been identified.