According to a screenshot by the Magic of Tomorrow blog, it appears Disney has been sending out cancellation notification emails for upcoming Disney Villains After Hours events.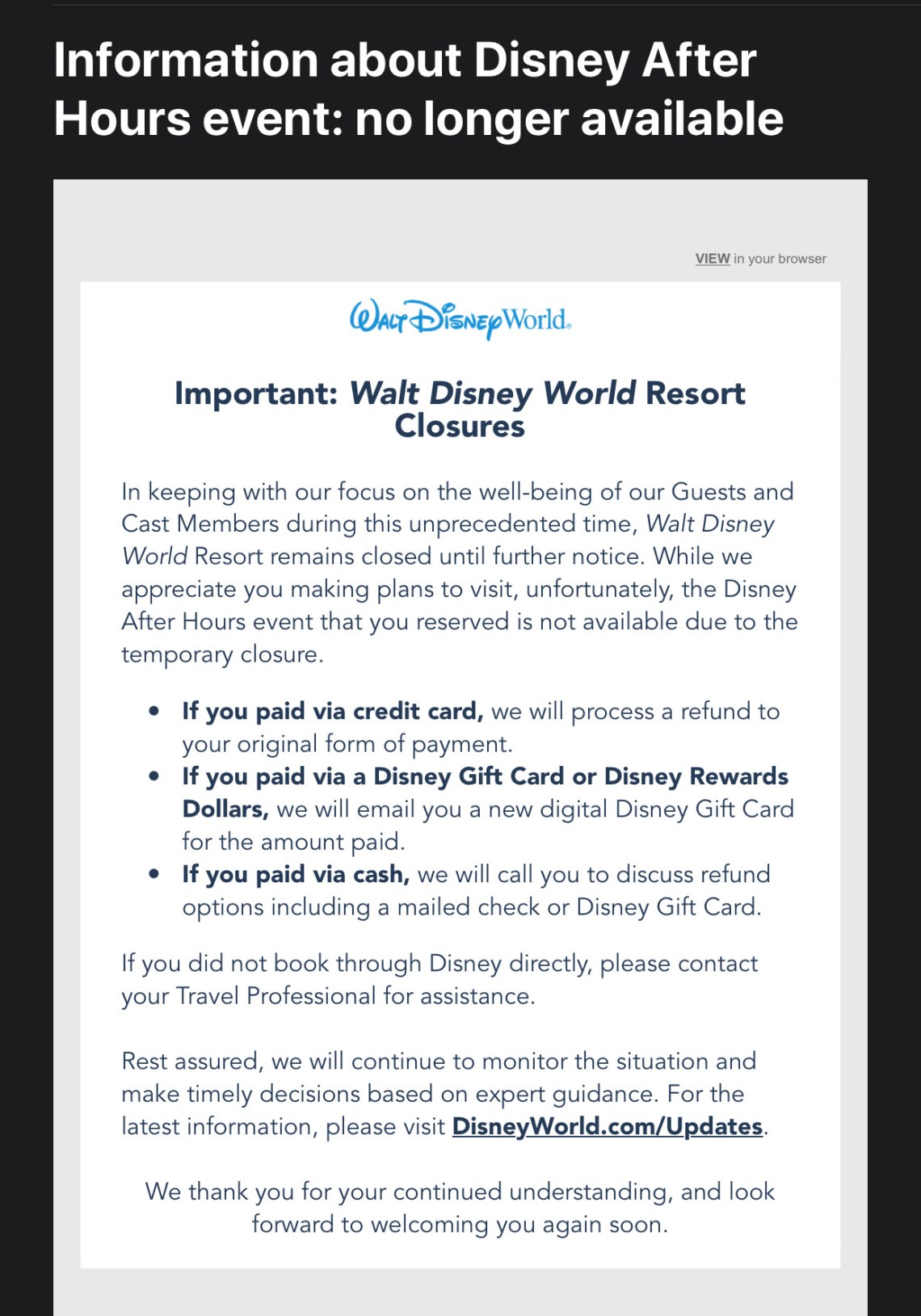 The cancellation was sent for the tickets they'd purchased for the July 6th party date.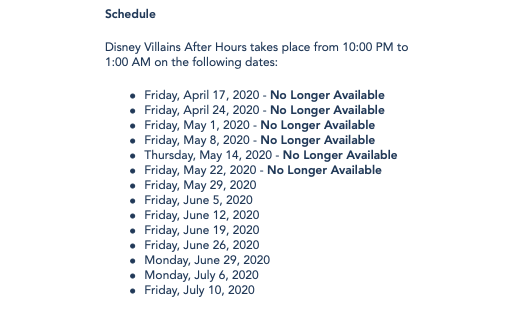 The final Disney Villains After Hours party is set to take place on Friday, July 10, 2020. Guests with tickets to the party have been receiving cancellation notices as the extended closure lapses ever-closer to the upcoming party dates.

As indicated on the Walt Disney World Resort COVID-19 landing page, all guests with special events tickets "through the end of the actual closure period" will be automatically refunded.
Do note that this is not necessarily indicative of a closure extended through the cancellation date. Walt Disney World Resort remains closed until further notice and an official reopening date has not been identified.