With Shanghai Disneyland now in phased reopening and Disney Springs also partially reopening on May 20, advancements are being made at other Disney Parks across the globe in order to set a potential reopening in motion and welcome back both guests and Cast Members.
At Disneyland Paris, CEO Natacha Rafalski, COO Daniel Delcourt, and VP of Parks Operations Marco Bernini were recently seen on property as they were guided through potential reopening procedures: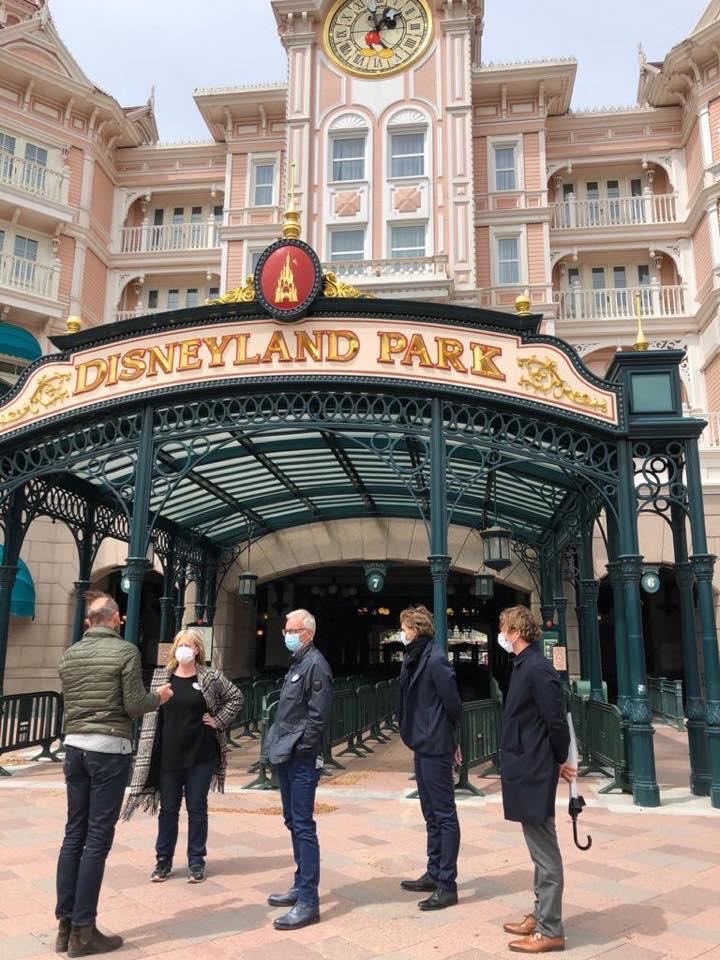 Pressure is being put on the park as their biggest competitor, Europa-Park in Germany, plans on reopening on May 29. Europa-Park also plans on reopening its hotel restaurants––starting with outdoor seating only––on May 18, with just the water park, Rulantica, remaining closed until further notice.
At this time, all reservations at Disneyland Paris have been cancelled through July 14. With deconfinement measures lifting across the country in the next few days, sources indicate that a mid-July reopening could well become a possibility. Under this premise, Cast Members would get a heads up one month before reopening.
Disneyland Paris has stated that it is "working closely with other Disney Parks, public authorities, our social partners and our reopening plans will be presented to our CSE (Social and Economic Council)." Some experiences, shows or events may not be available or may be modified upon reopening depending on the evolution of the safety and sanitary measures and recommendations from public authorities.