This post may contain affiliate links; please read the disclosure for more information.
Serpents and spiders, tail of a rat, call in the spirits, wherever they're at… because it's game night!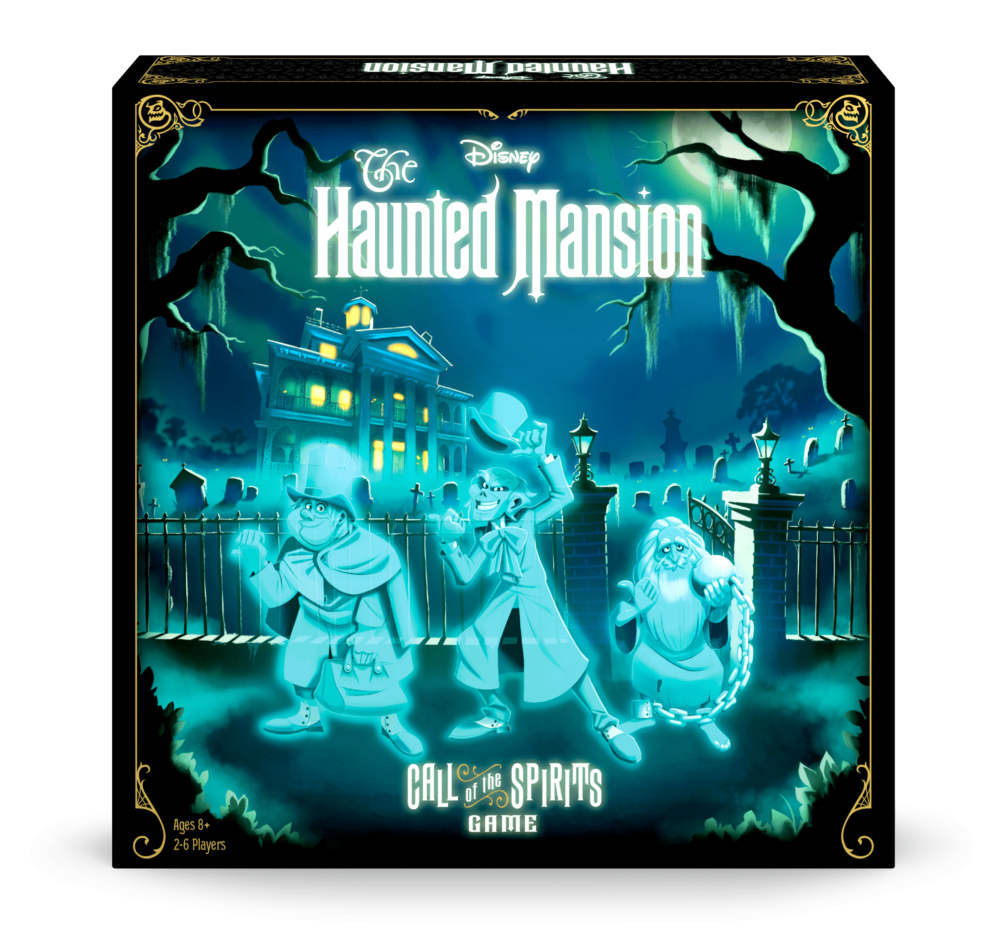 Pop-culture merchandise juggernaut Funko is set to release a board game all about the residents of The Haunted Mansion later this year. The "Call of the Spirits" game brings the spirit of the beloved Disney Parks attraction into your home for a fun adventure.
While Funko doesn't provide a description on their webpage, GTS Distribution have a brief synopsis:
Disney's beloved The Haunted Mansion comes to life – err, death – in this hauntingly fun family board game! Explore all the classic rooms of the ghost-infested manor, from the festivities-filled Ballroom to the Attic and out to the Graveyard and beyond in search of spirits. Beware, though, of the Hitchhiking Ghosts, who are notorious for "following you home" as that may spell your doom in the end!
Gameplay features add to the enjoyment, according to the description:
Rotating endless hallway changes player positions throughout the game
Simple, push-your-luck, ghost-bidding system adds spine-tingling excitement
The 99 unique ghost cards feature illustrations inspired by the original Haunted Mansion
Classic bat-stanchion player movers intensify the spooky atmosphere of the game
Provides hours of family fun for fans of the beloved Disneyland attraction
The game is designed for two-to-six players per game, lasts approximately 30 minutes, and is intended for ages eight and up.
While Funko doesn't specify a release date outside of "2020," GTS Distribution has a scheduled October 1st release, just in time for Halloween. (Or the holiday season, for those who enjoy a Haunted Mansion Holiday.)
Now your game nights can be more spirited than ever!
MORE:
PHOTOS: Funko Reveals Full Collection of Pop! Vinyls for The Haunted Mansion's 50th Anniversary
PHOTOS: New Haunted Mansion Merchandise from Funko Includes More Pop Vinyls, Mystery Minis, and Tees
PHOTOS: Haunted Mansion "Ezra In Buggy" Funko Pop! Vinyl Released