Disney Springs' West Side may have just gotten a bit sweeter with the recent announcement of a new, state-of-the-art M&M's retail store taking over the 10,200-square-foot space next to Splitsville, the former home of Curl and Fit2Run stores. Themed window decals appeared last week when Disney Springs officially reopened after the unprecedented closures, and now it seems that the store is on target to open this year.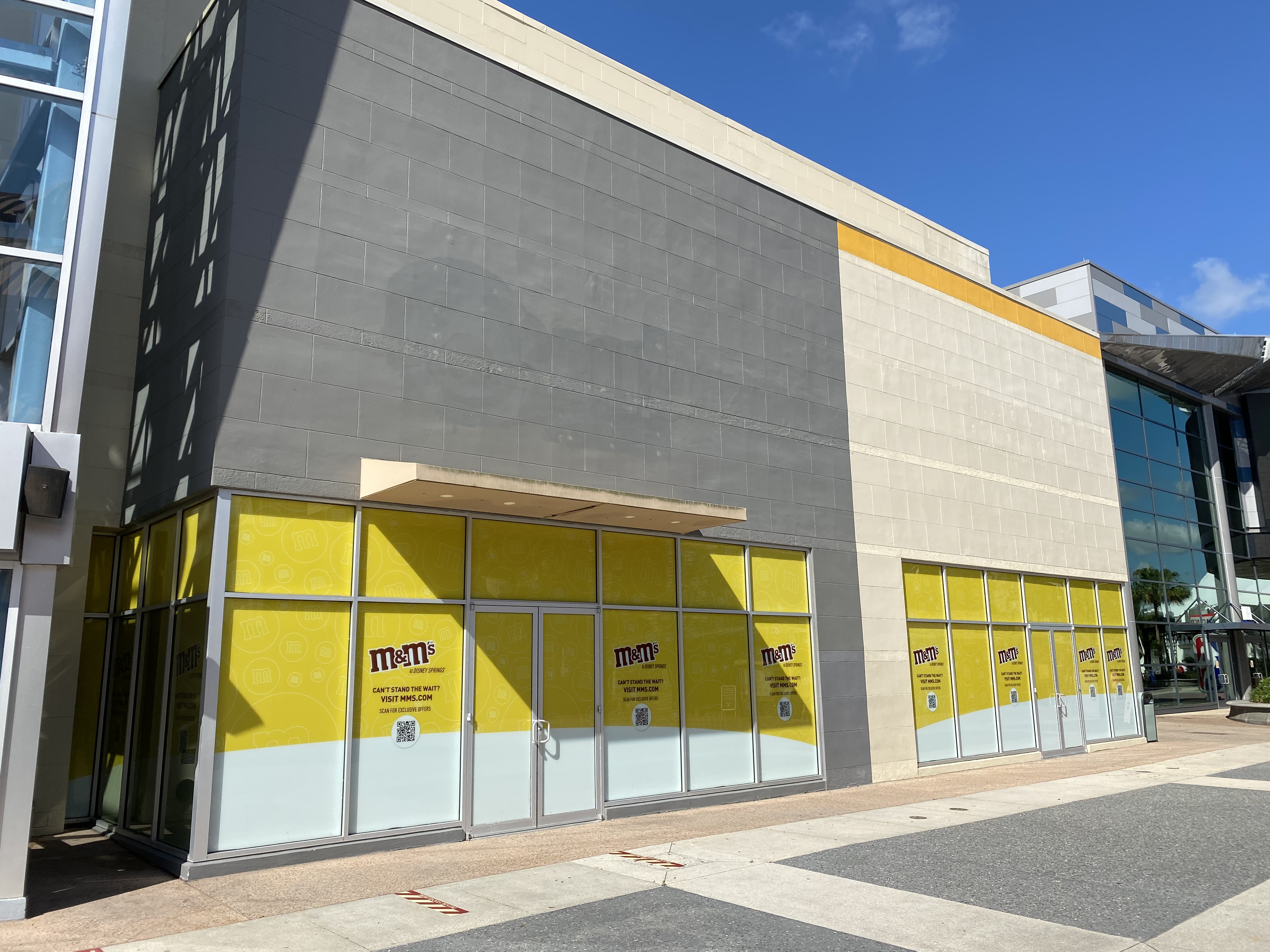 The new state-of-the-art store at Disney Springs will be one of five M&M'S experiential stores owned and operated by Mars Retail Group, bringing the best experience of the M&M'S Brand to life in locations across North America, Europe and Asia. These include locations in New York, Las Vegas, London and Shanghai.
"Disney Springs is one of the most popular retail destinations in the country, making it the perfect location for our new M&M'S experiential store," said Patrick McIntyre, Director of Global Retail at Mars Retail Group. "Guests will be fully immersed into an interactive chocolate experience that will create more moments and more smiles through the colorful fun of M&M'S."
According to the Orlando Sentinel, the store remains on schedule. With the opening of this new store in 2020, the existing M&M's retail location inside the Florida Mall will be closing. The Florida Mall shop reopened on May 15, following new protocols that were first implemented at the Shanghai M&M's retail store.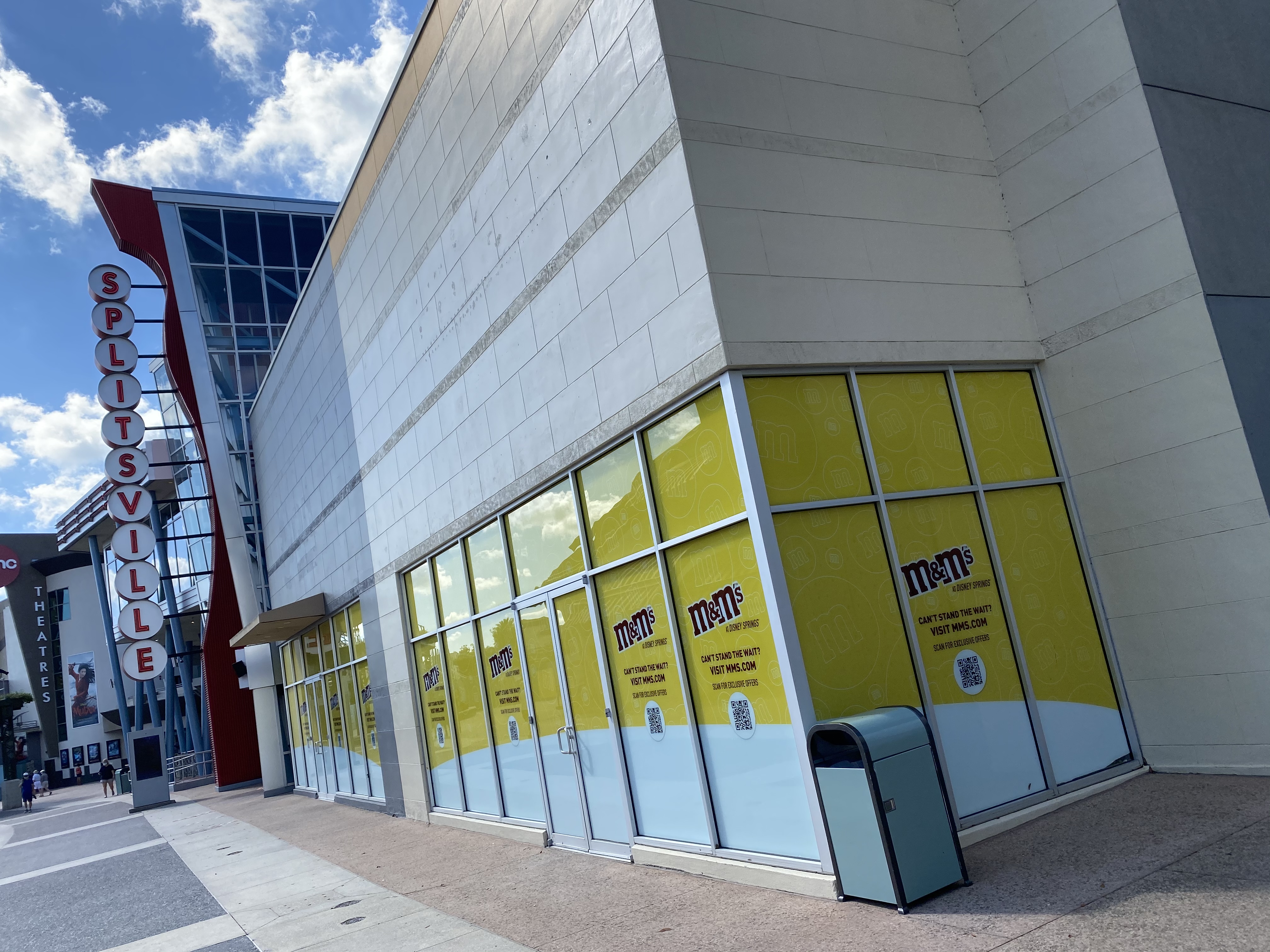 Patrick McIntyre, head of global retail for Mars Retail Group said the business has put in place signs to promote physical distancing, hand sanitizing stations, and a reduced guest capacity restriction. Plans for Disney Springs location includes over 100 tubes with M&M's for custom blends, personalized candy, and even dance parties with M&M's characters.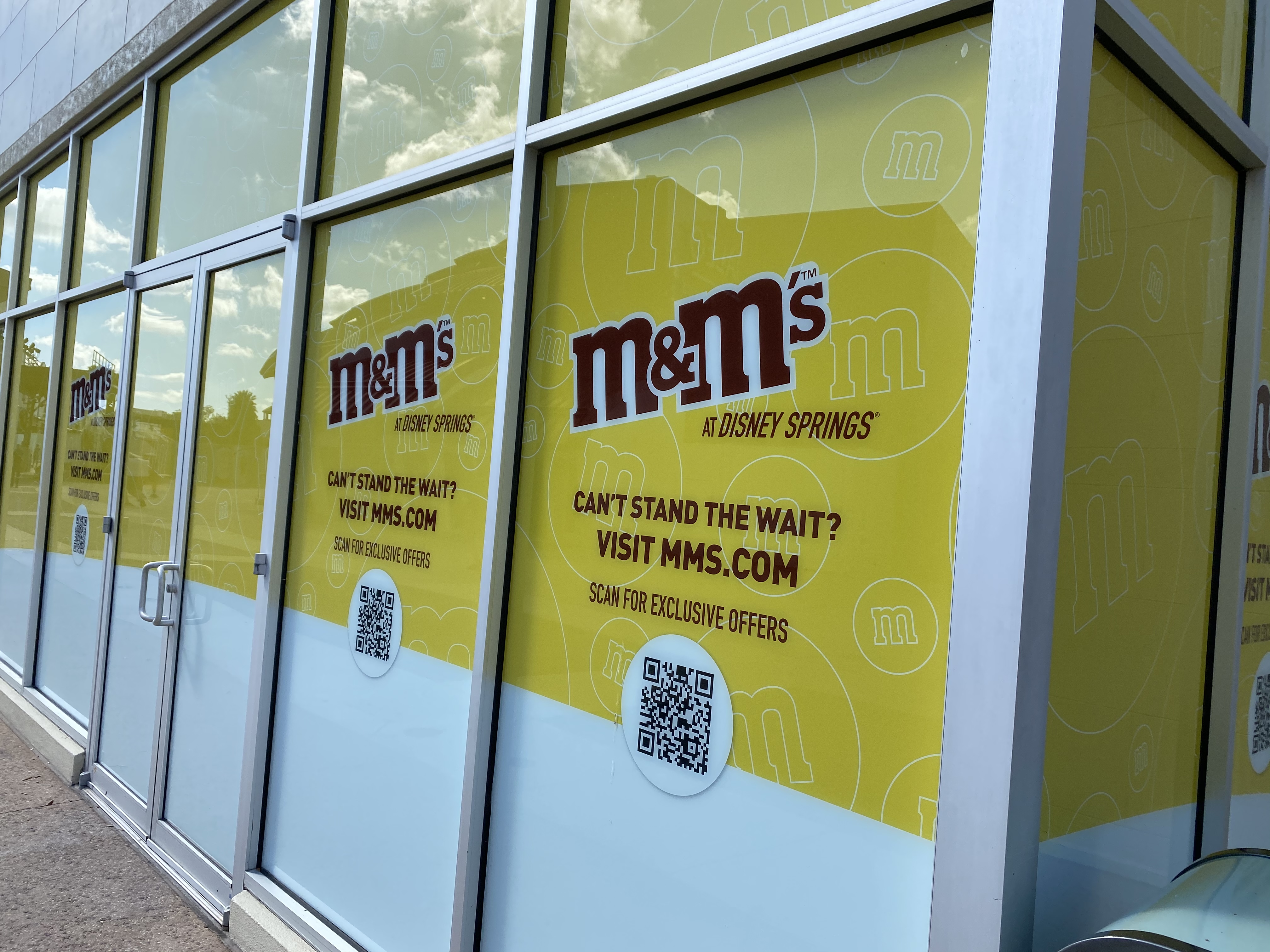 Outside the up-and-coming M&M's store at Disney Springs, a QR code is available for guests to scan and receive exclusive offers. Are you looking forward to this new addition to Disney Springs?
Source: Orlando Sentinel