Just last week, we saw that construction was occurring outside of CityWorks Eatery & Pour House, and while we were currently unsure what was actually being done, today we managed to get a better look at the action behind the plant barriers.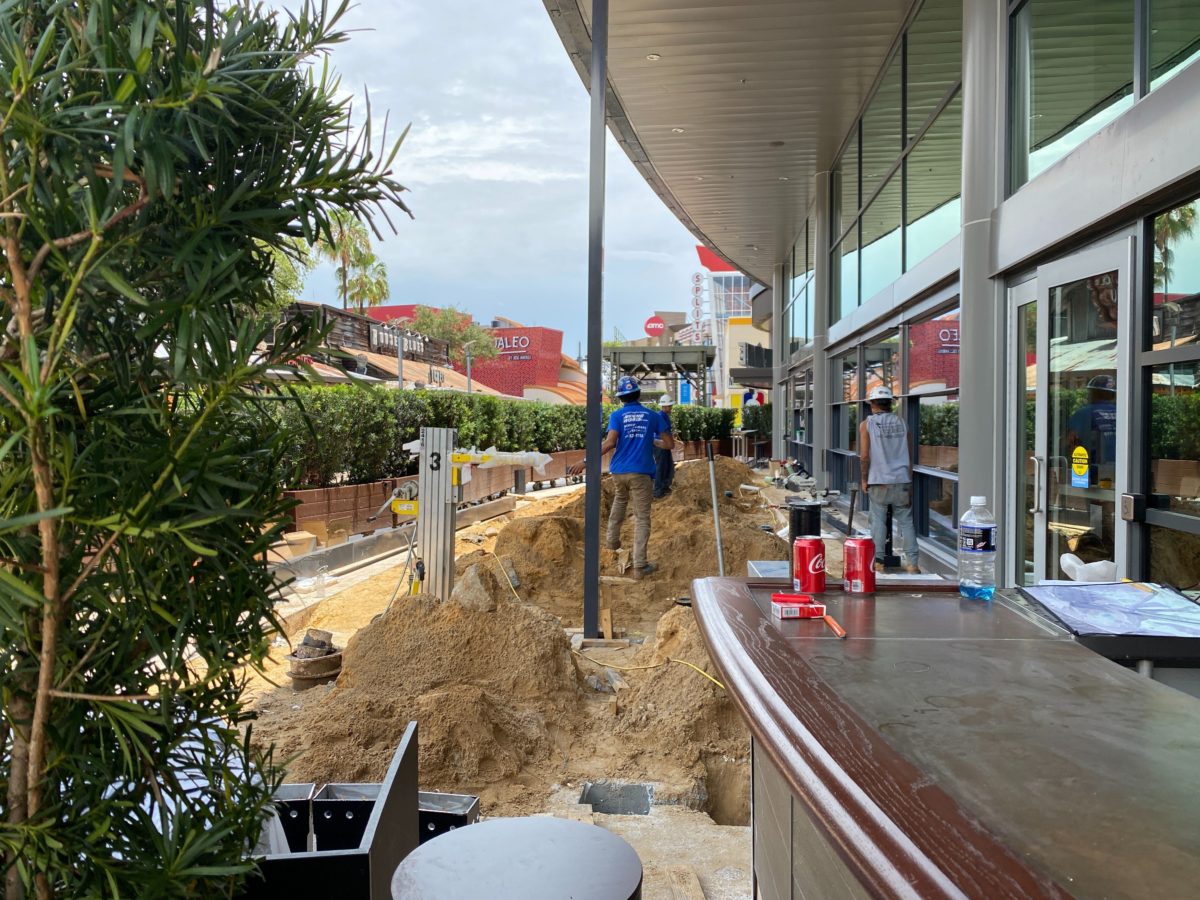 The previous outdoor seating has been removed to tear up the ground in order to install the foundation of what will be a new canopy, as evidenced by a recent permit filing.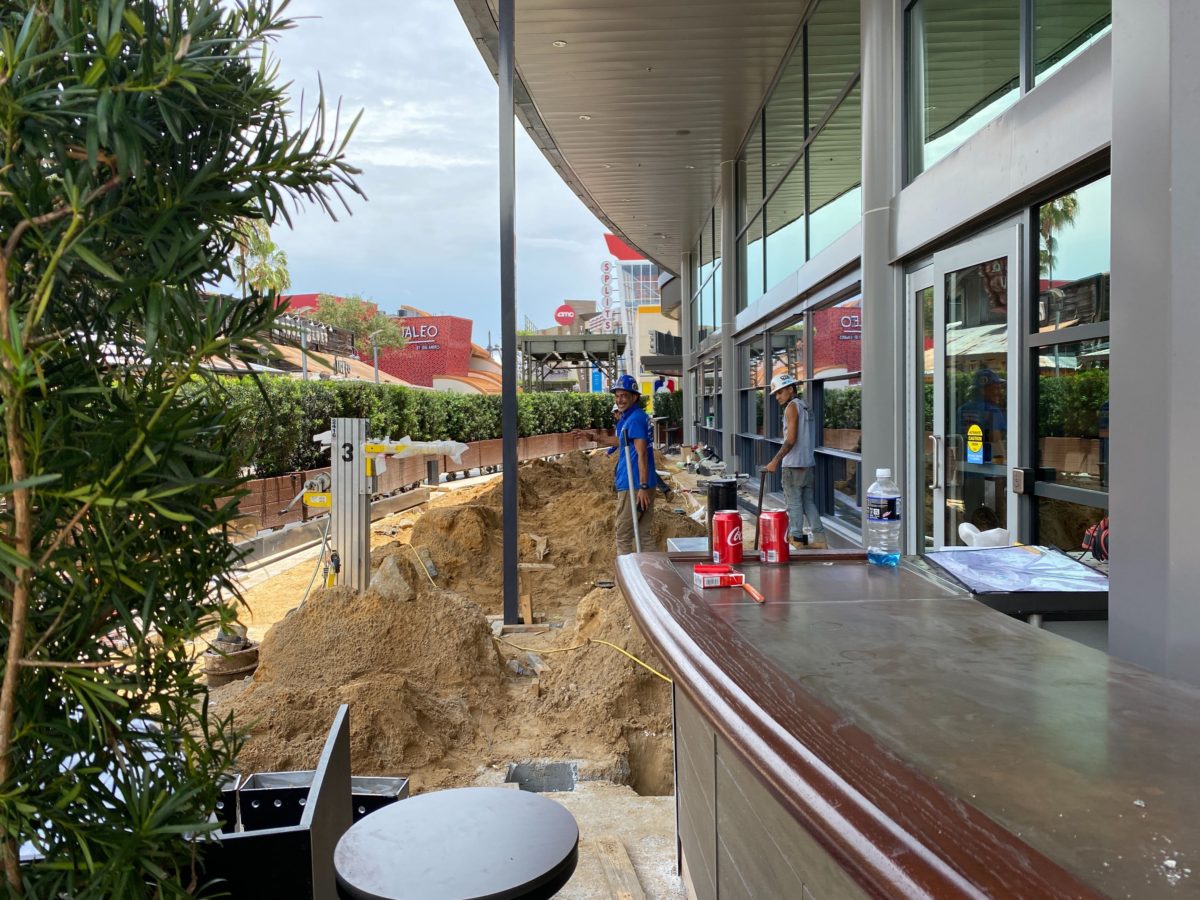 Construction workers were hard at work, stopping briefly to give us a smile as we peeked in at what they were up to.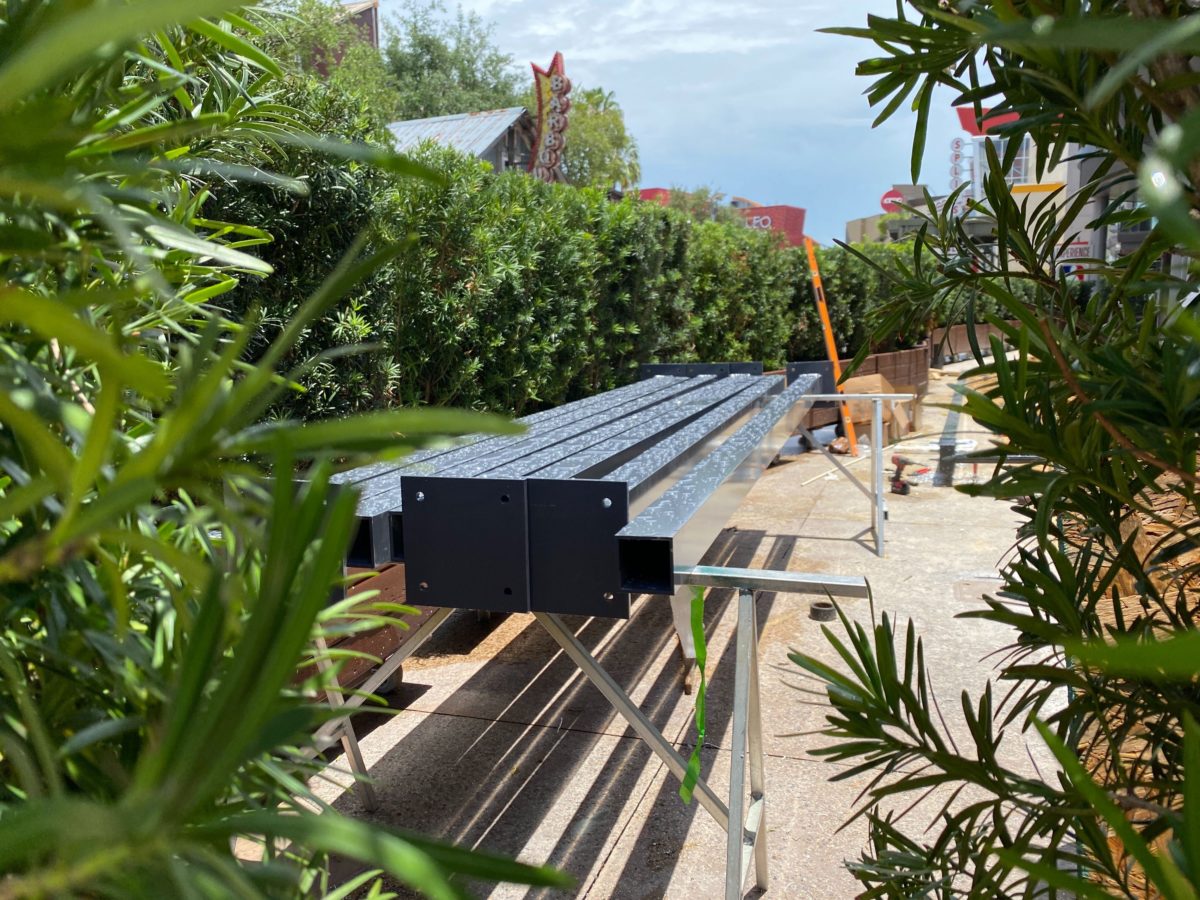 Off to the side, we can see the pieces for the new support beams for the canopy waiting to be attached to the infrastructure of the building.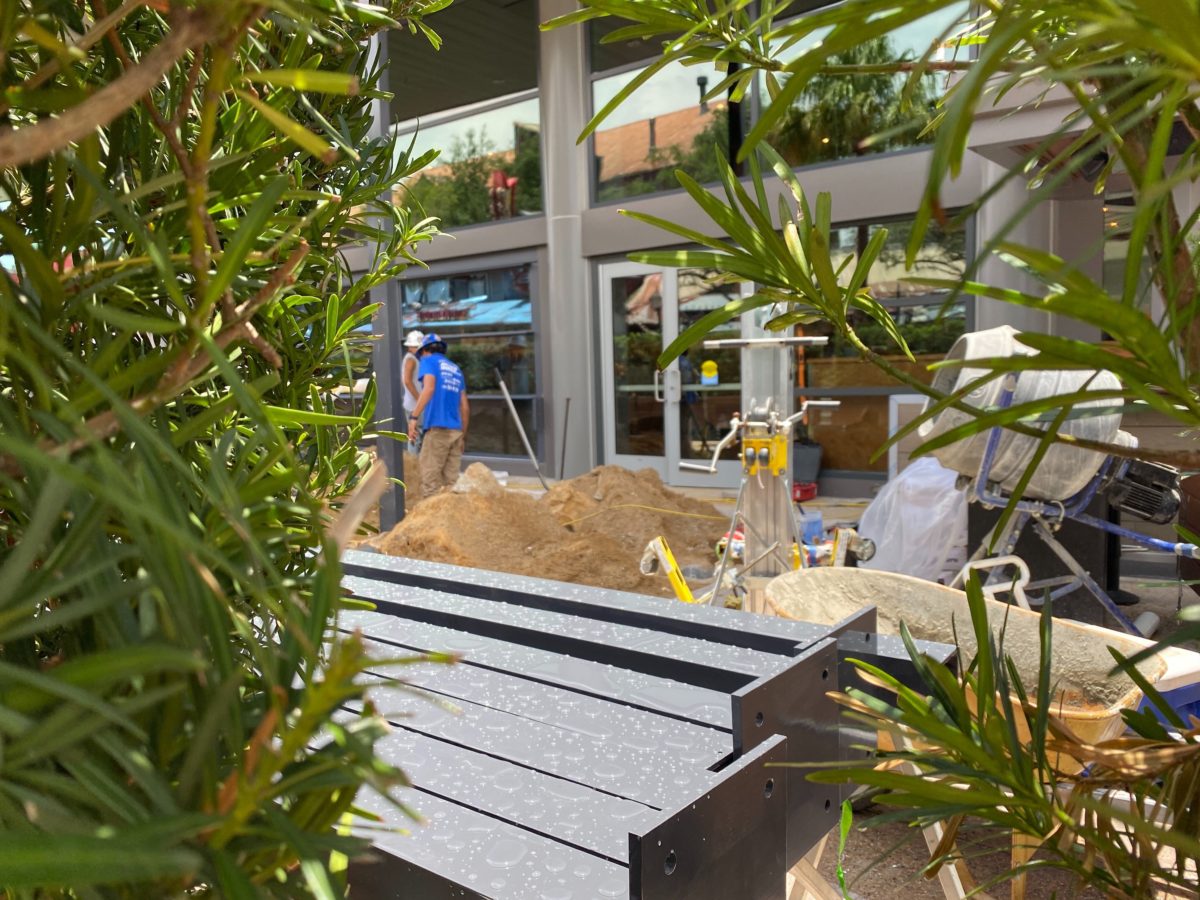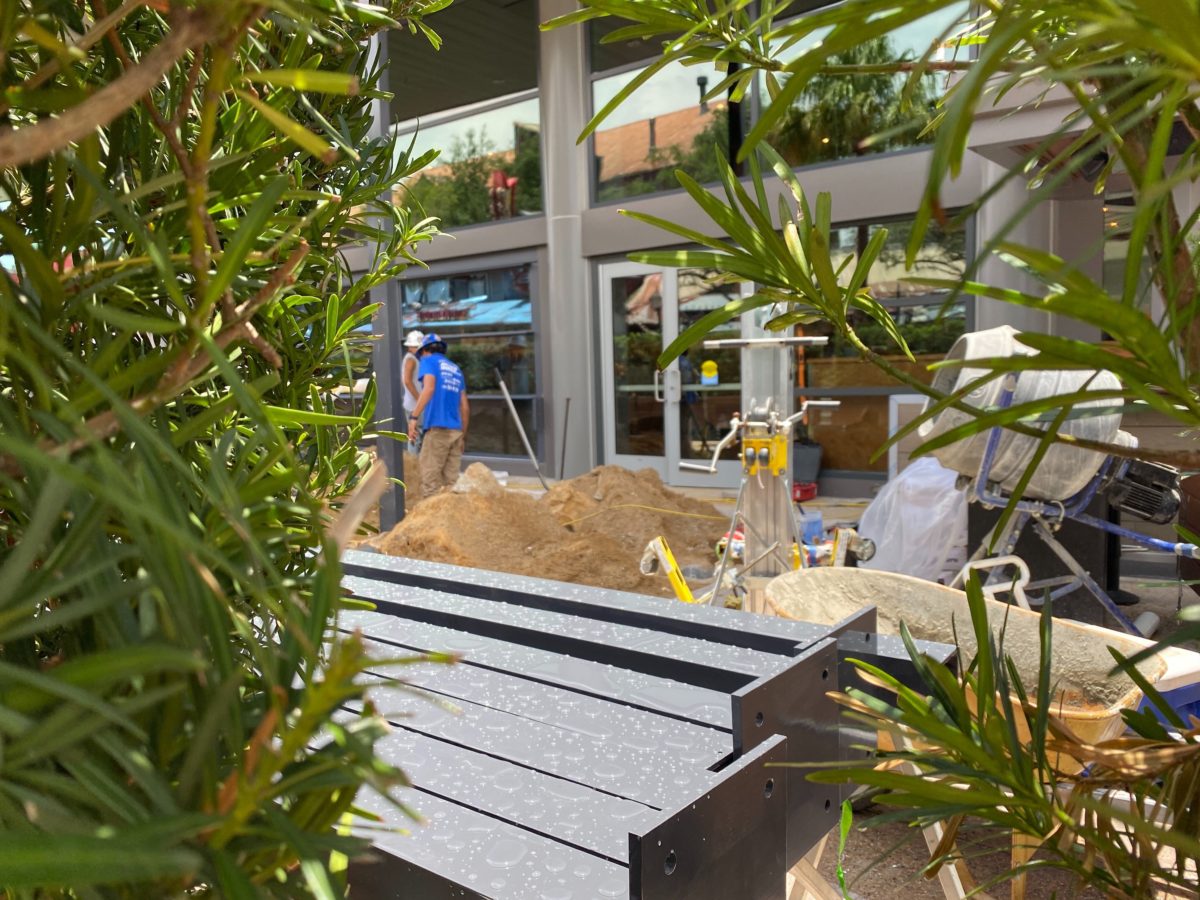 These dark vertical supports will be installed later on in the construction process.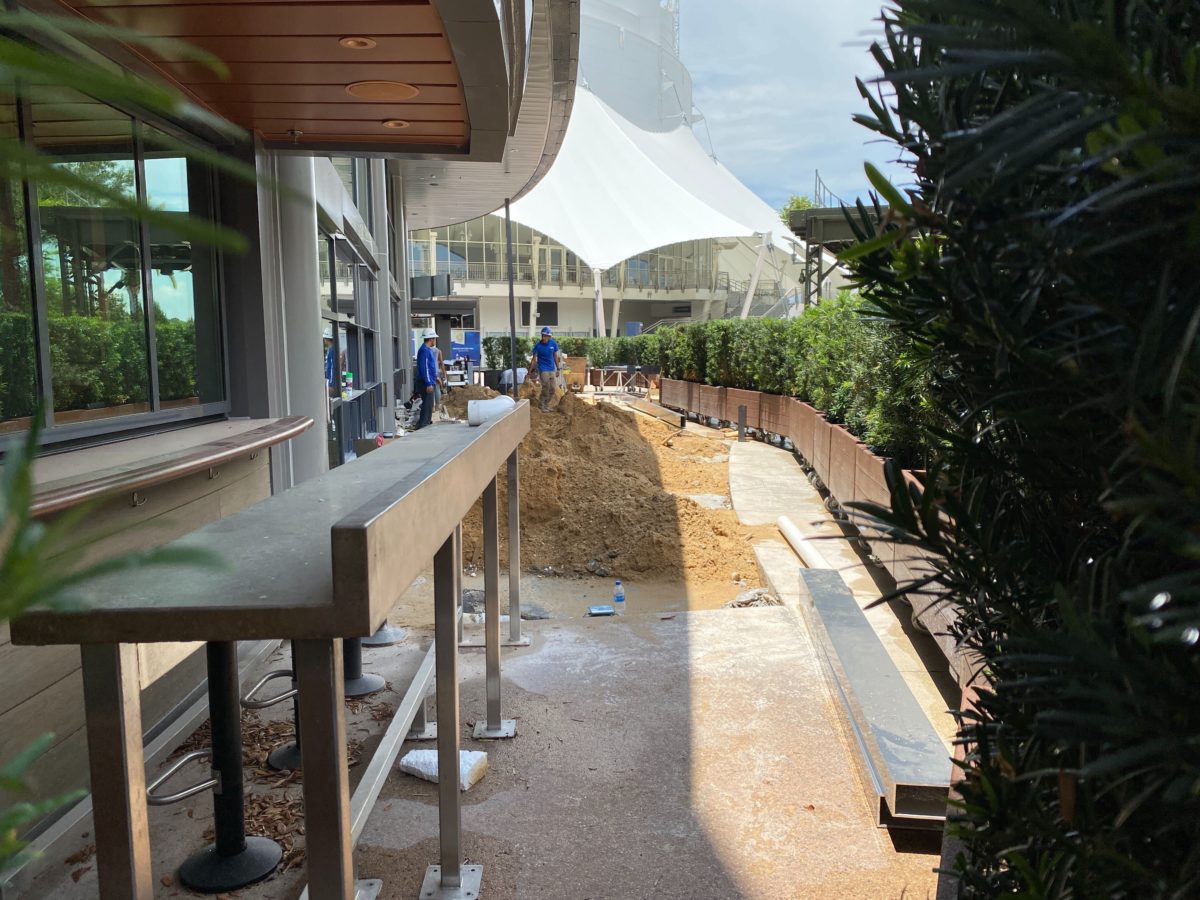 Part of the outdoor bar remains, just moved out of the way for the construction to take place. We're sure to see it moved back once construction is finished and this area is back open, although there may be social distancing measures in place when that occurs.
Keep following WDWNT.com for all of the latest construction updates at CityWorks until it's completion is revealed!