Greetings from Disney Springs! It's been a full week since the beginning of the phased reopening started, and the last seven days have given us lots of time to practice social distancing in the light crowds. Today was a marked change, with the opening of several Disney-owned businesses bringing out the crowds reminiscent of pre-closure Disney Springs.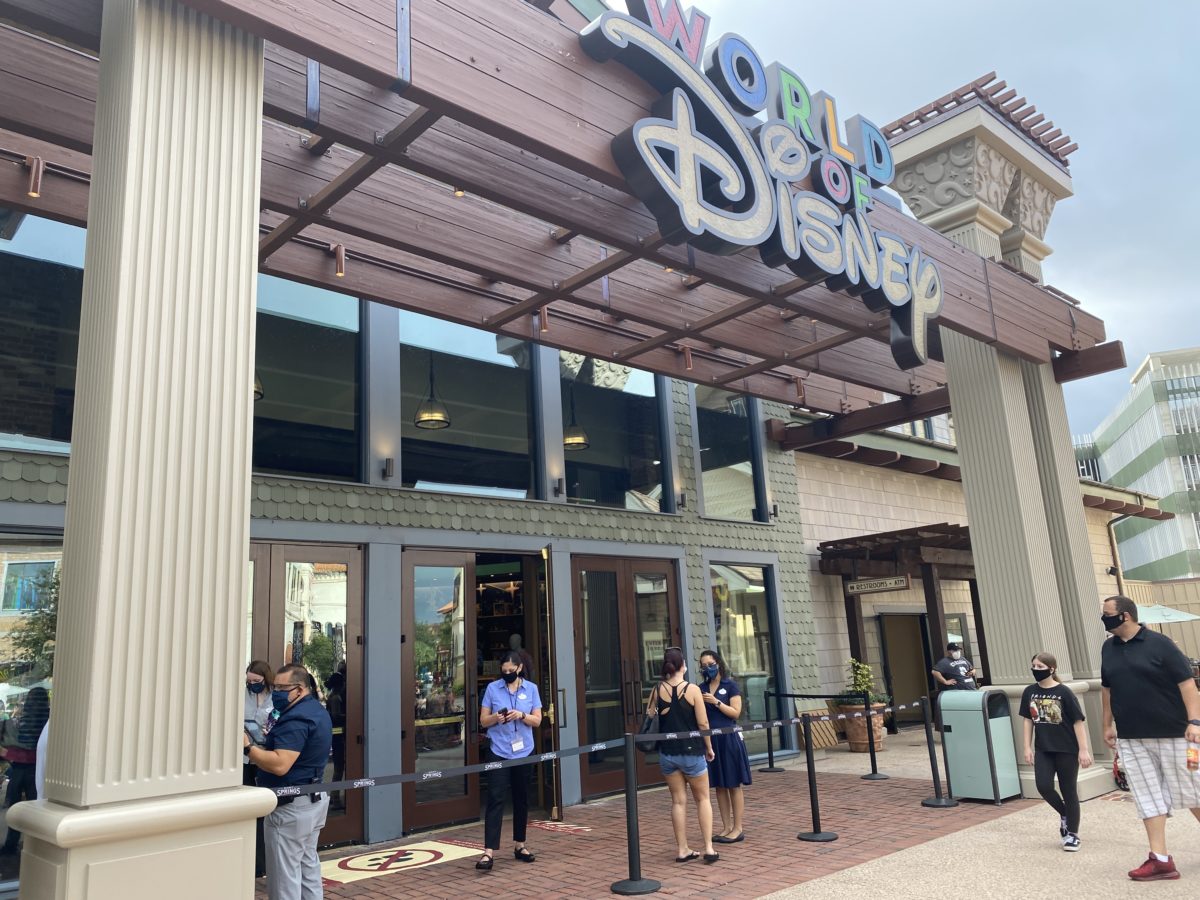 A virtual queue system was put in place for guests wishing to enter World of Disney, the popular Disney Parks merchandise store. After giving your first name, last initial, and phone number, you received a text message confirming your place in the queue. You were then free to wander Disney Springs, shop, eat and drink, and you would receive a text to return to the store when it was your turn to enter.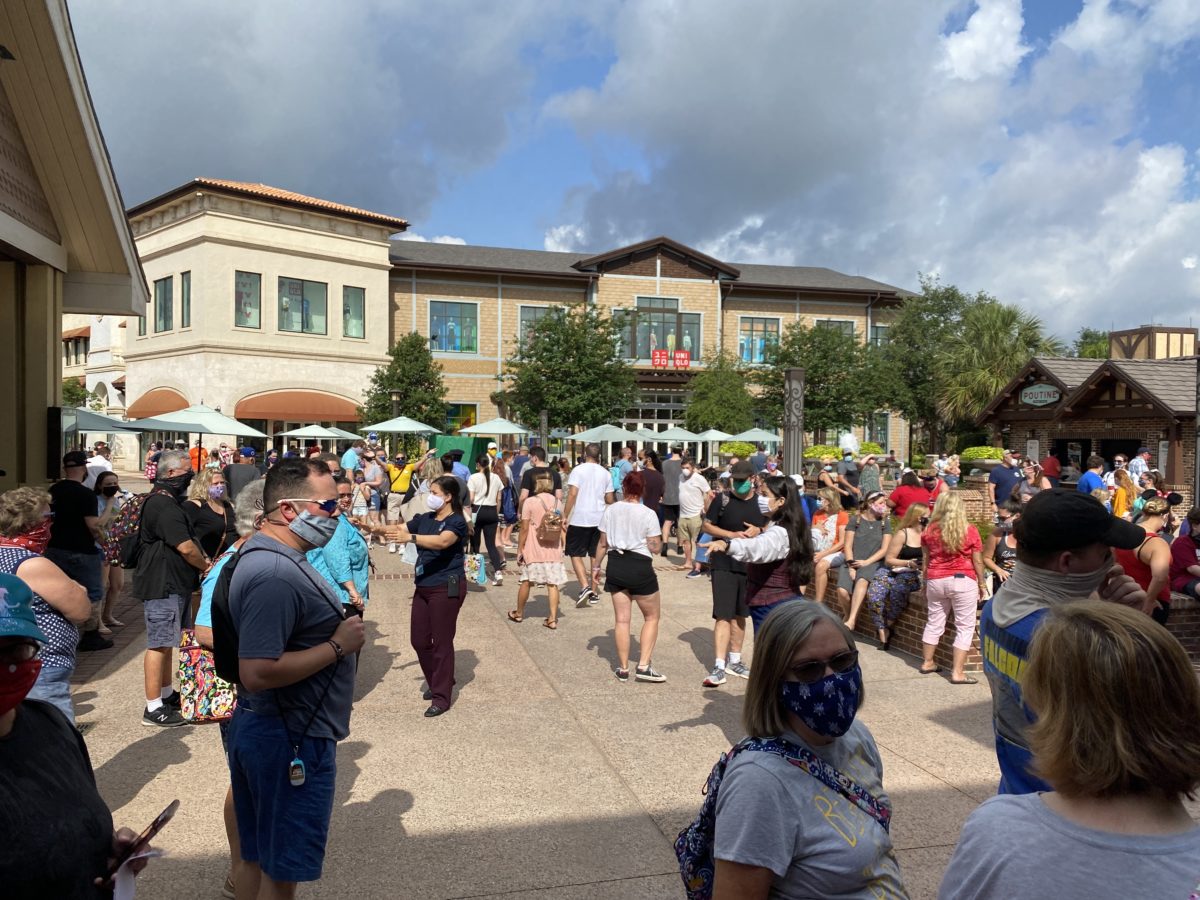 Despite the virtual queue, many guests gathered close to the entrance, hopeful of being among the first to enter and score some highly sought-after merchandise.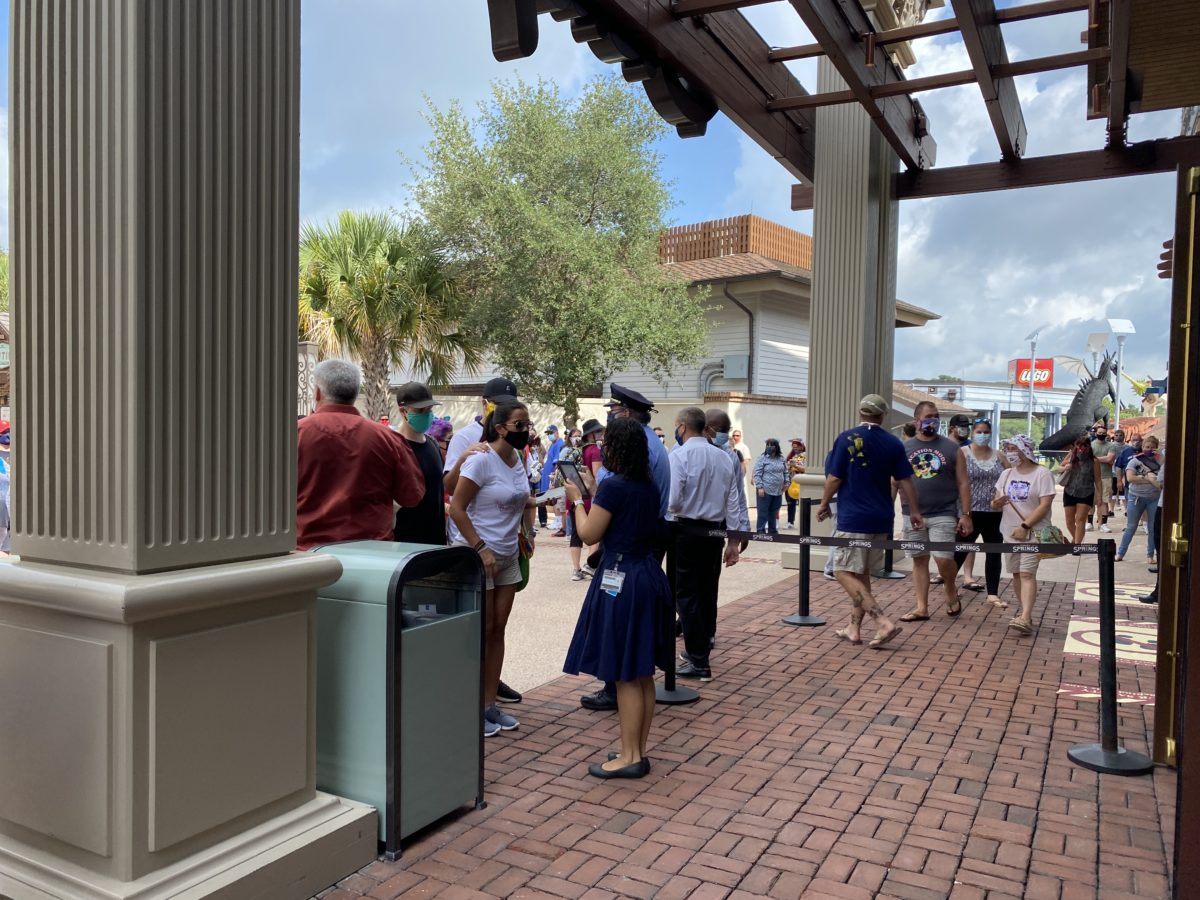 At almost 10am on the nose, the first few guests were admitted to the store. There were reportedly a very limited number of Minnie Mouse: The Main Attraction pieces available, but they were quickly snapped up by the first few guests.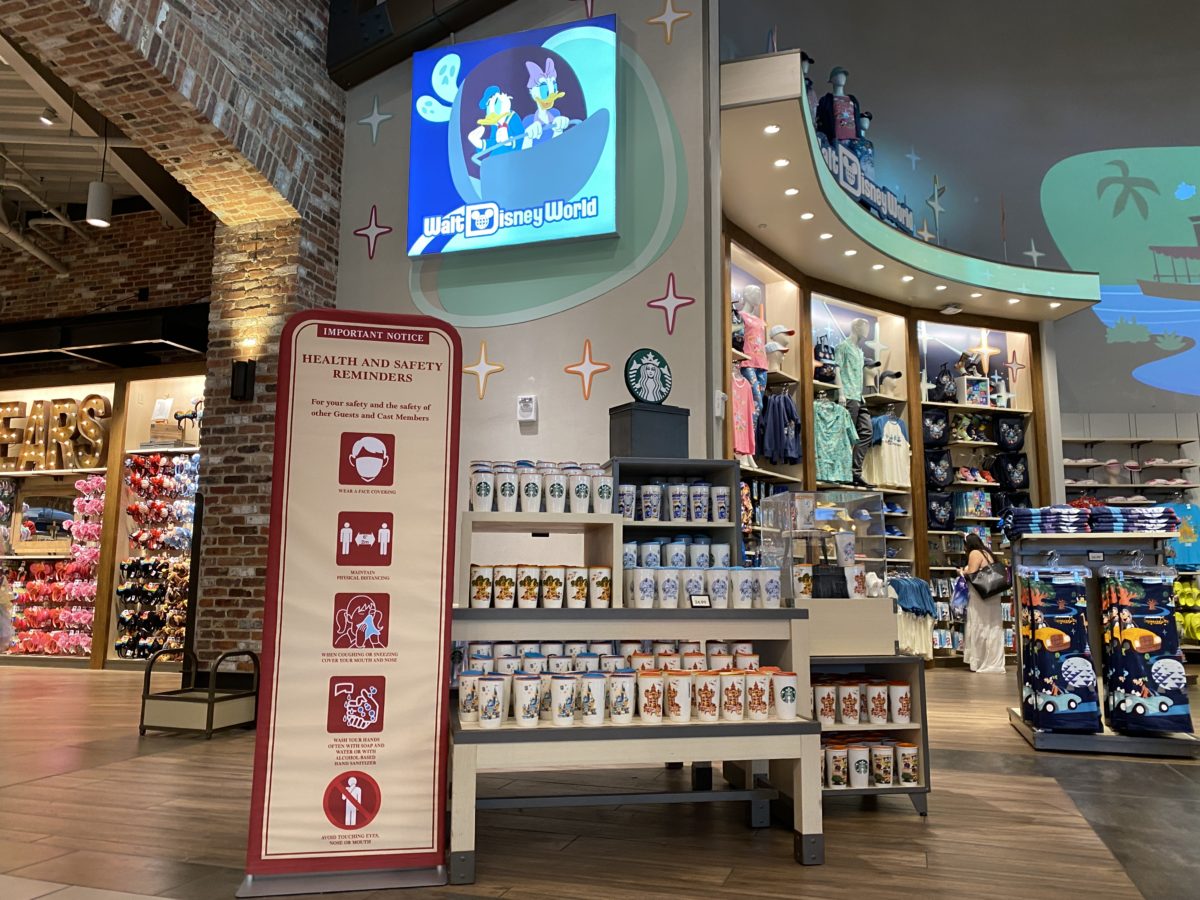 Once inside, we found social distancing markers, health and safety signs, as well as everyone's favorite: new merchandise!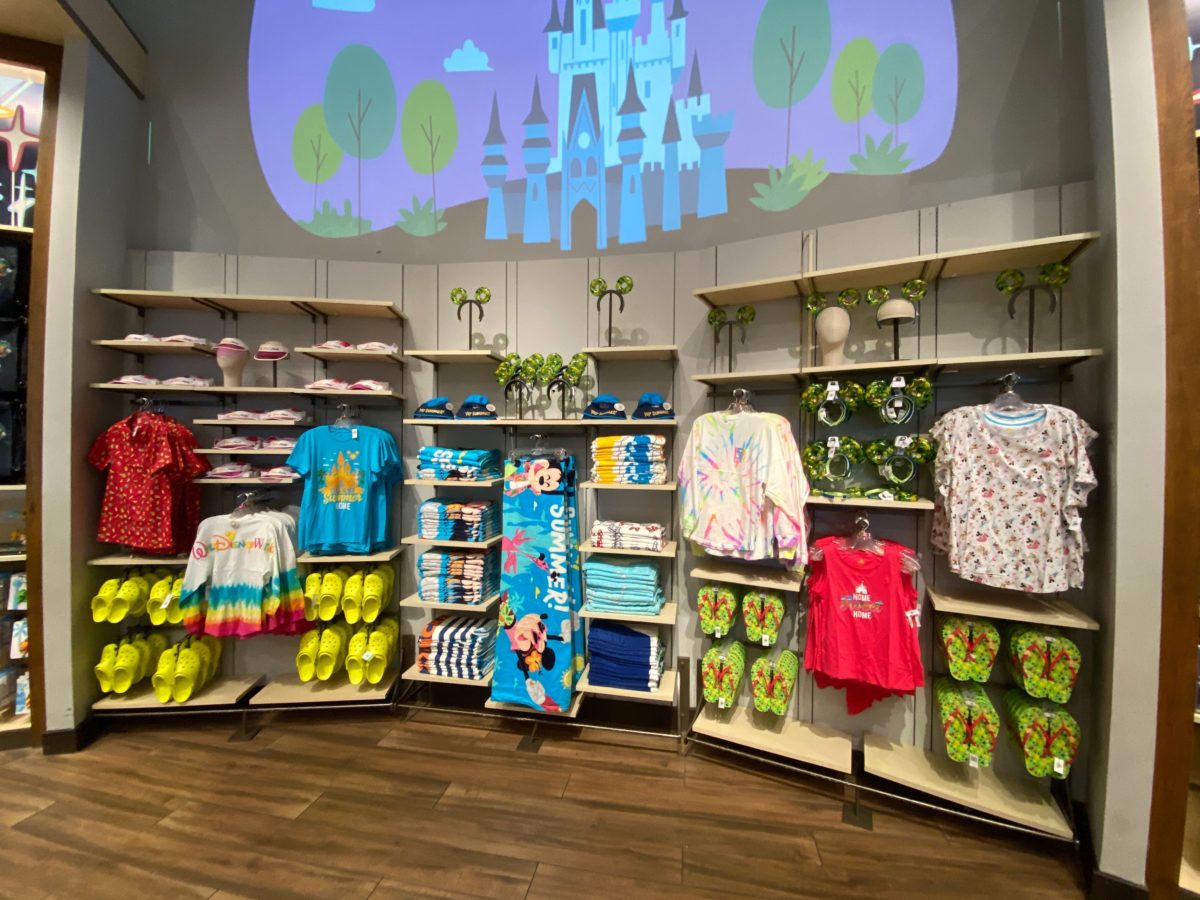 All of this merchandise has been released on shopDisney, but there's just something to be said for seeing it in person. You can check out the full lineup with prices here.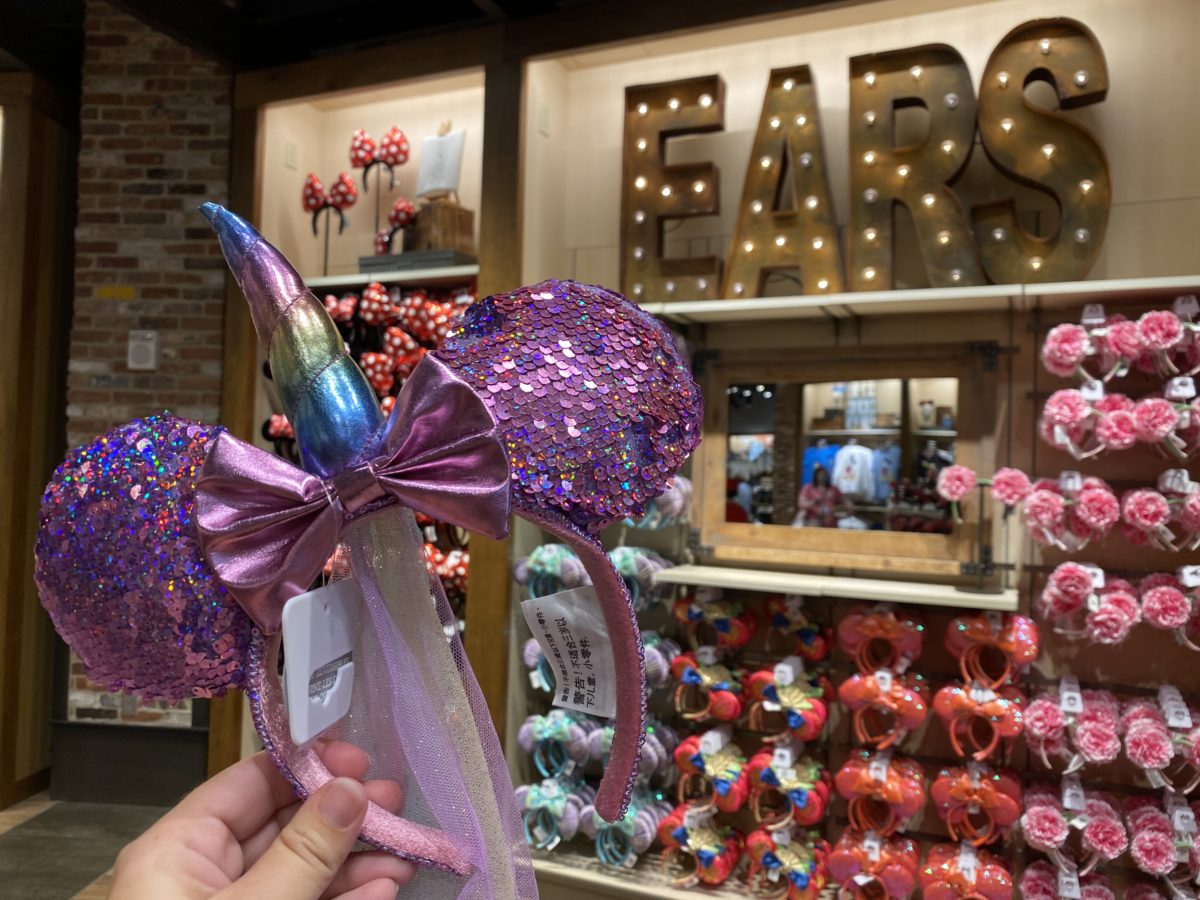 There were several new items we were waiting for before the closure, and a new pair of ears always gives us a particular thrill. These fun unicorn ears not only have a multicolor veil, but the ears are covered with two-way sequins in pink and iridescent purple.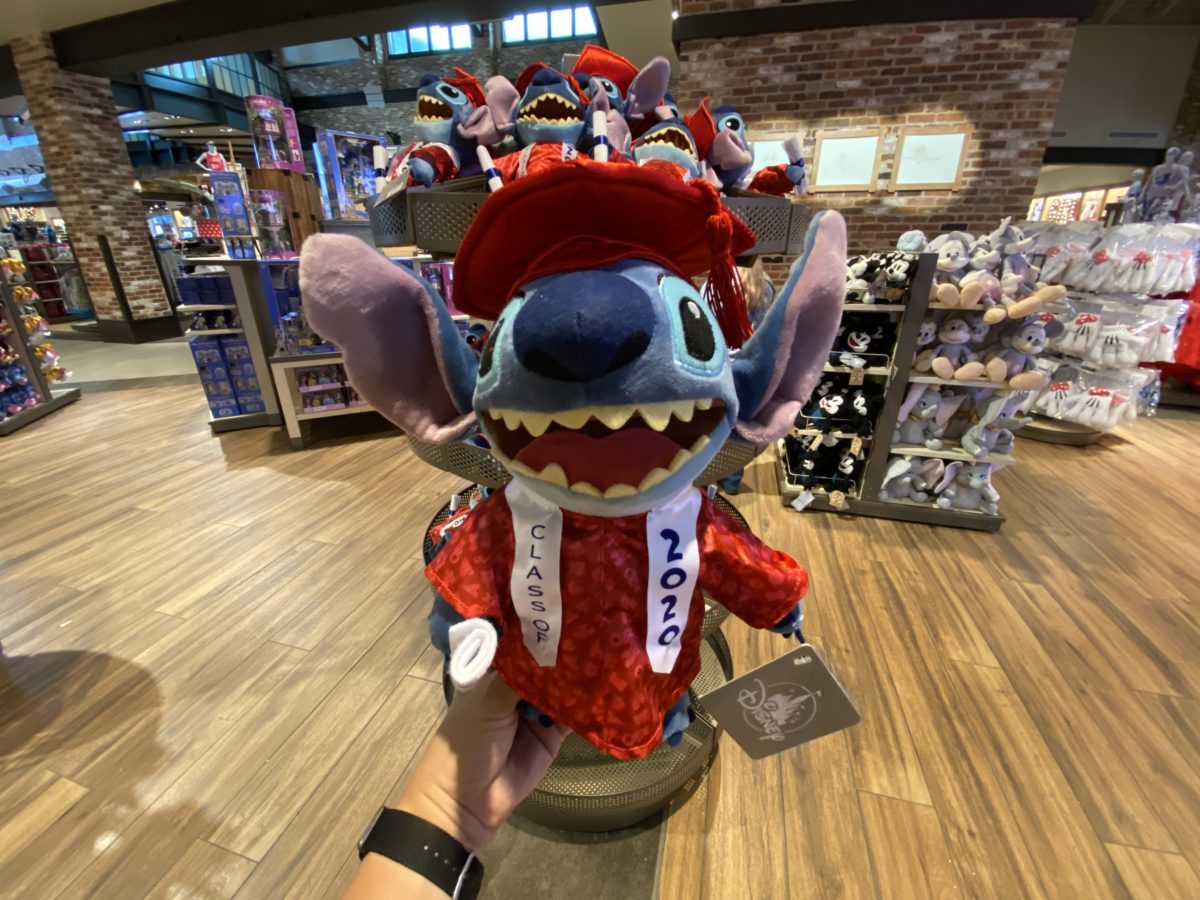 One unique piece we found was this graduation-themed Stitch. With the pandemic putting so many milestones and celebrations on hold, it was surreal to see this "Class of 2020" character. We look forward to being able to celebrate all together again soon!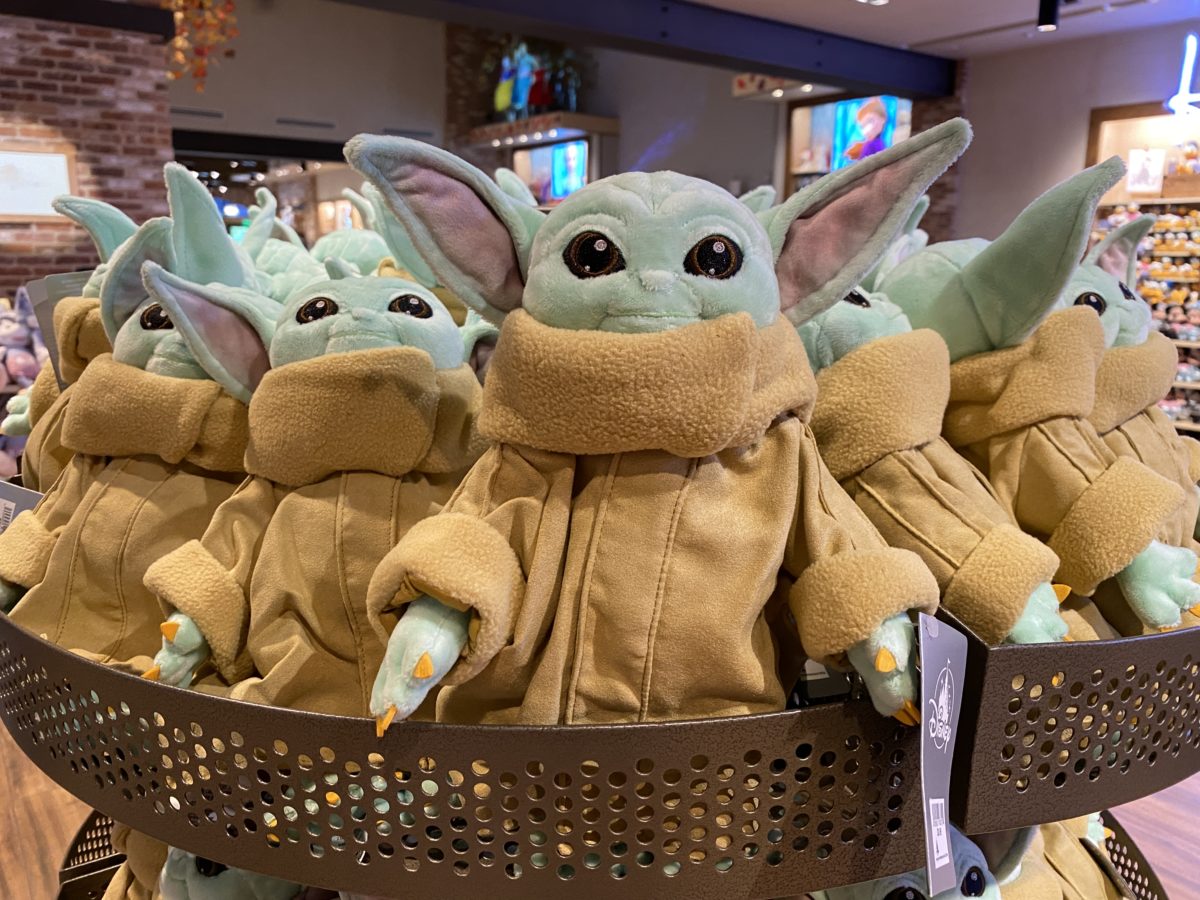 Another adorable and popular plush was this version of "The Child" from "The Mandalorian." Build-A-Bear recently announced that they were releasing another batch of their incredibly popular "The Child" plush. Which version has captured your heart, that one or this one?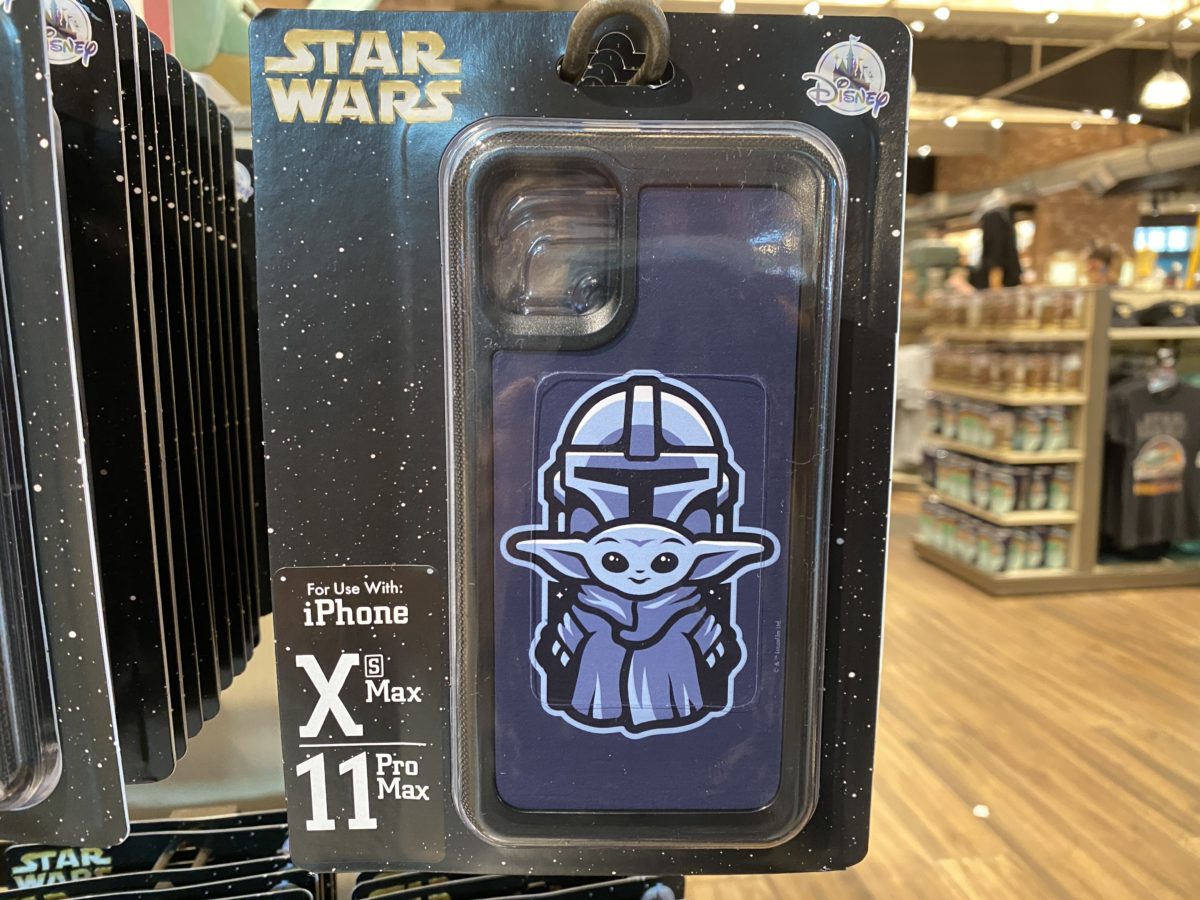 We also spied these chibi-style Mandalorian cases featuring "The Child." Three new designs have debuted, and can all be viewed here.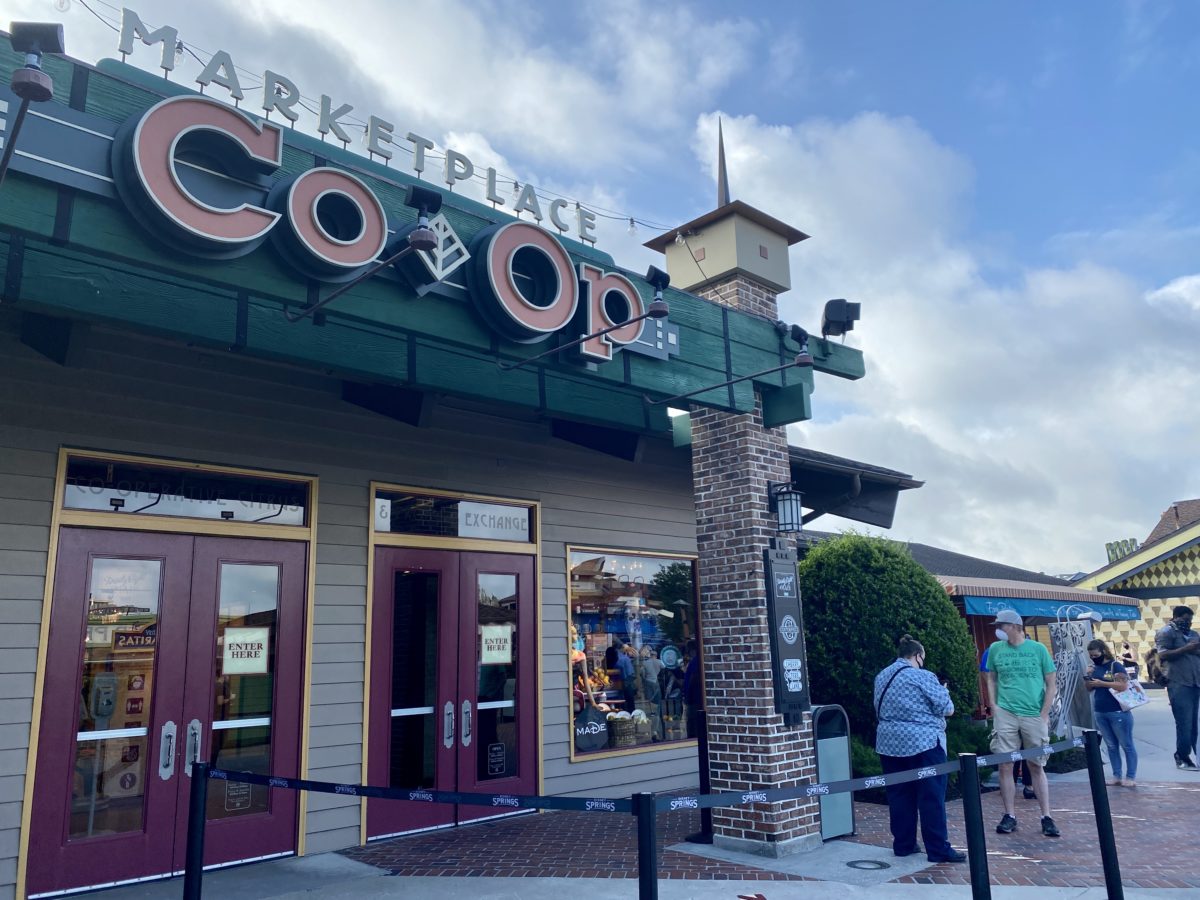 After World of Disney, we checked out what's new at the Marketplace Co-Op, which was also employing a virtual queue for guests to enter the building. With a much smaller capacity inside compared to World of Disney, Cast Members did note that they suspected the queue would move slower there, although it did not draw nearly the crowd that World of Disney did.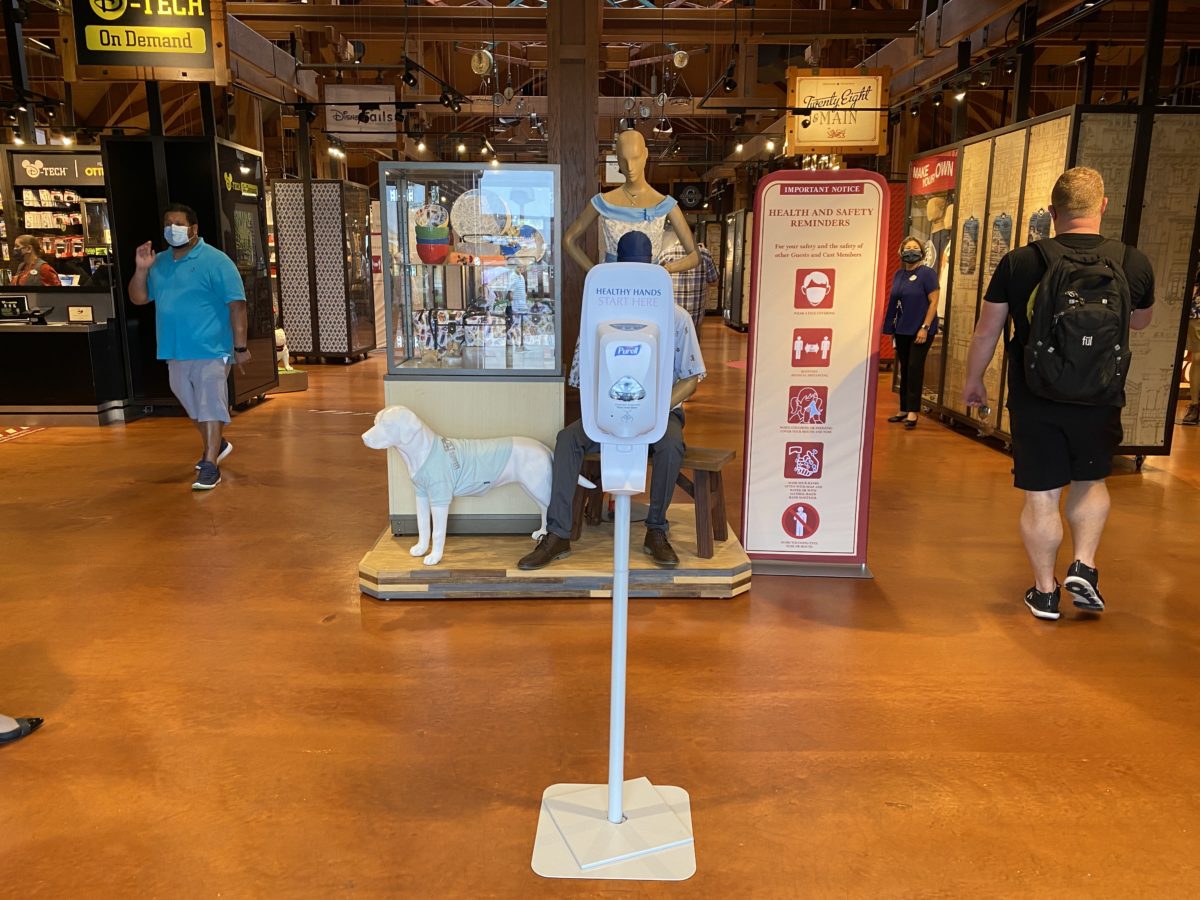 Just inside the door, you can see changes already in the form of health and safety reminders, and hand sanitizer stations, which were spaced throughout the building.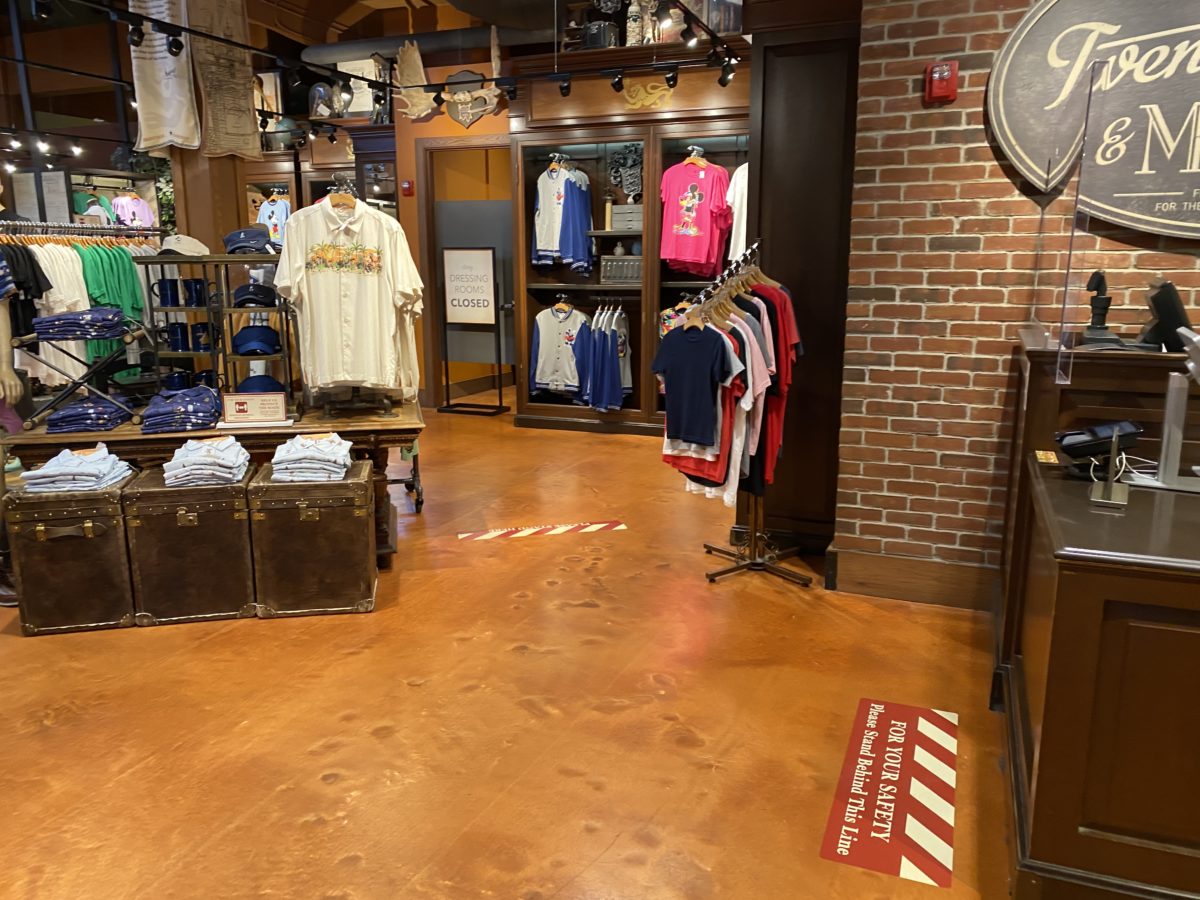 Social distancing markers were present at all of the checkout locations throughout the Marketplace.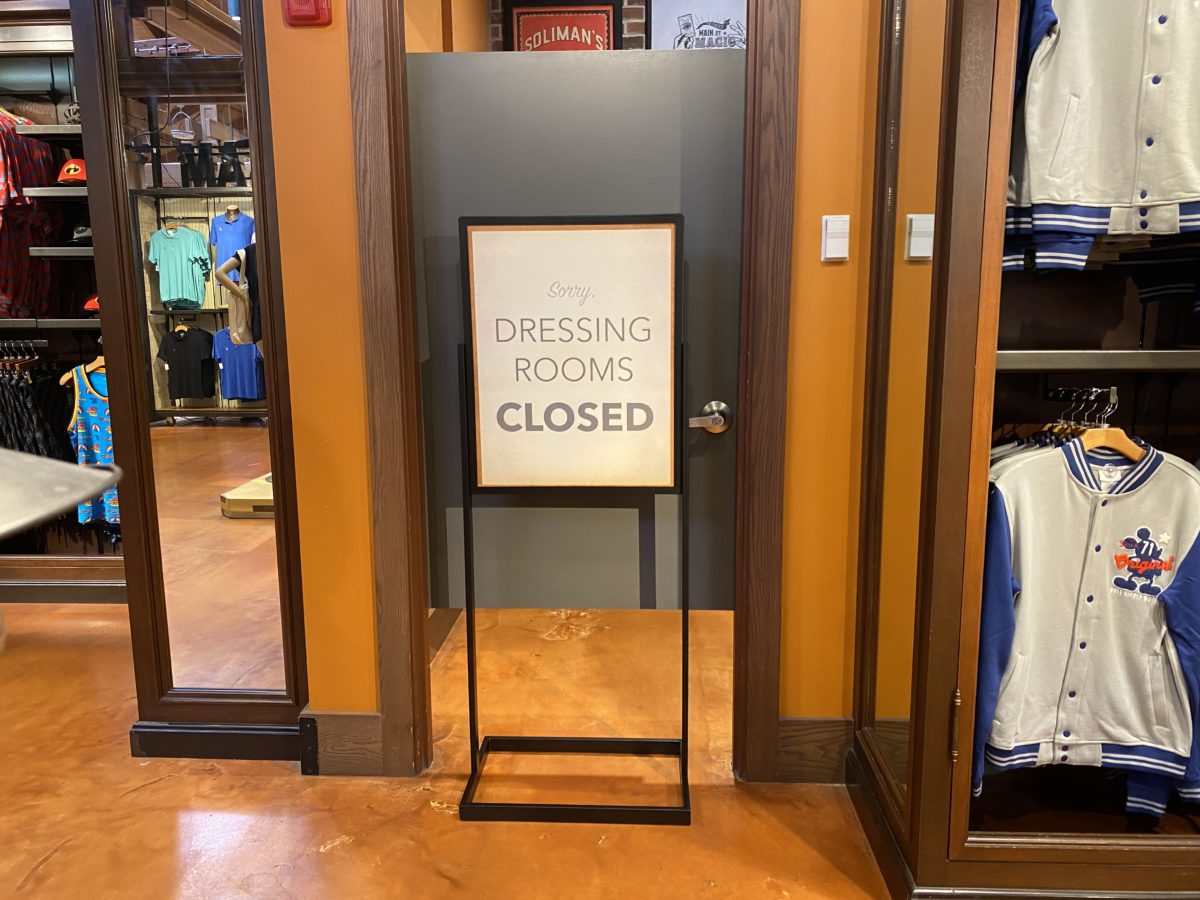 We also noticed that, like many of the third-party locations throughout Disney Springs have done, dressing rooms have been closed.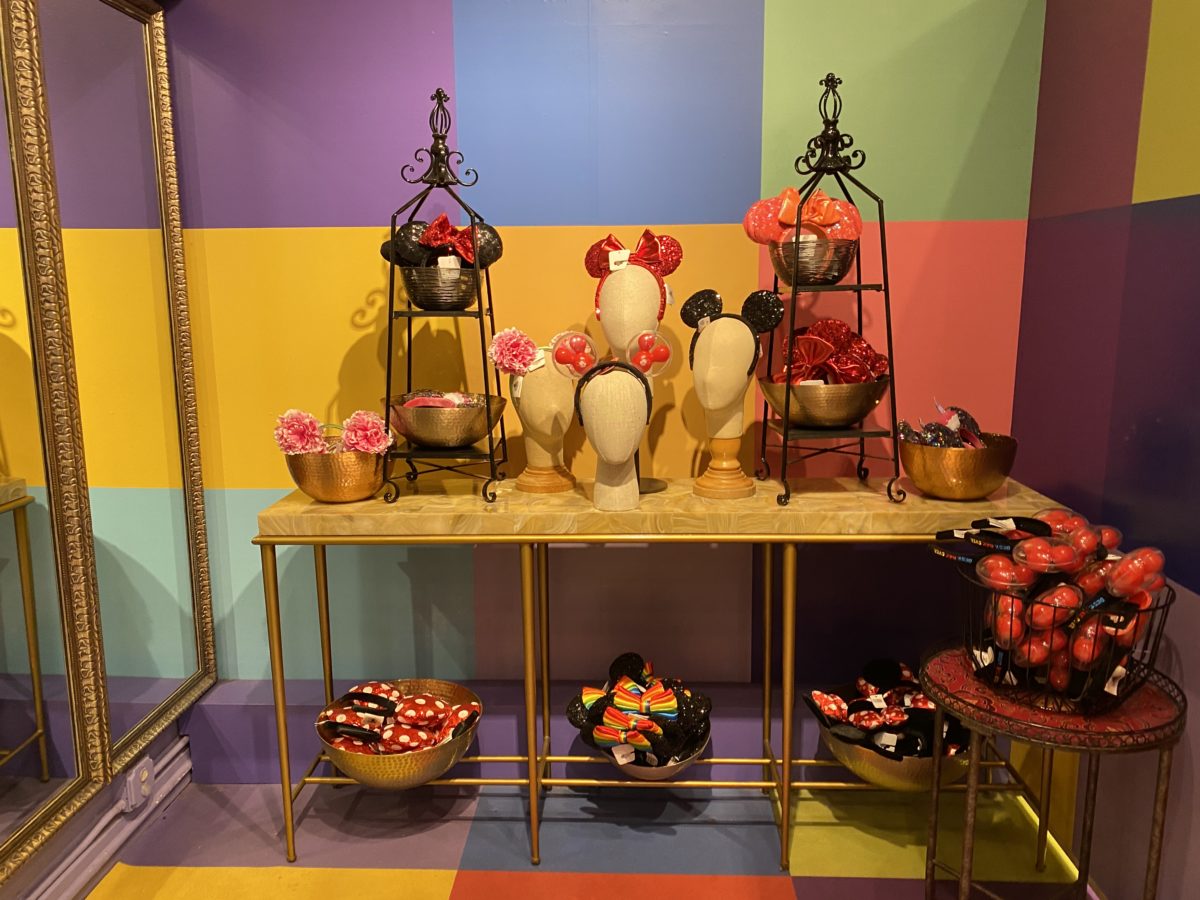 In the corner of Tren-D we found this fun display of some of our favorite new ears, including the light-up Mickey balloon ears.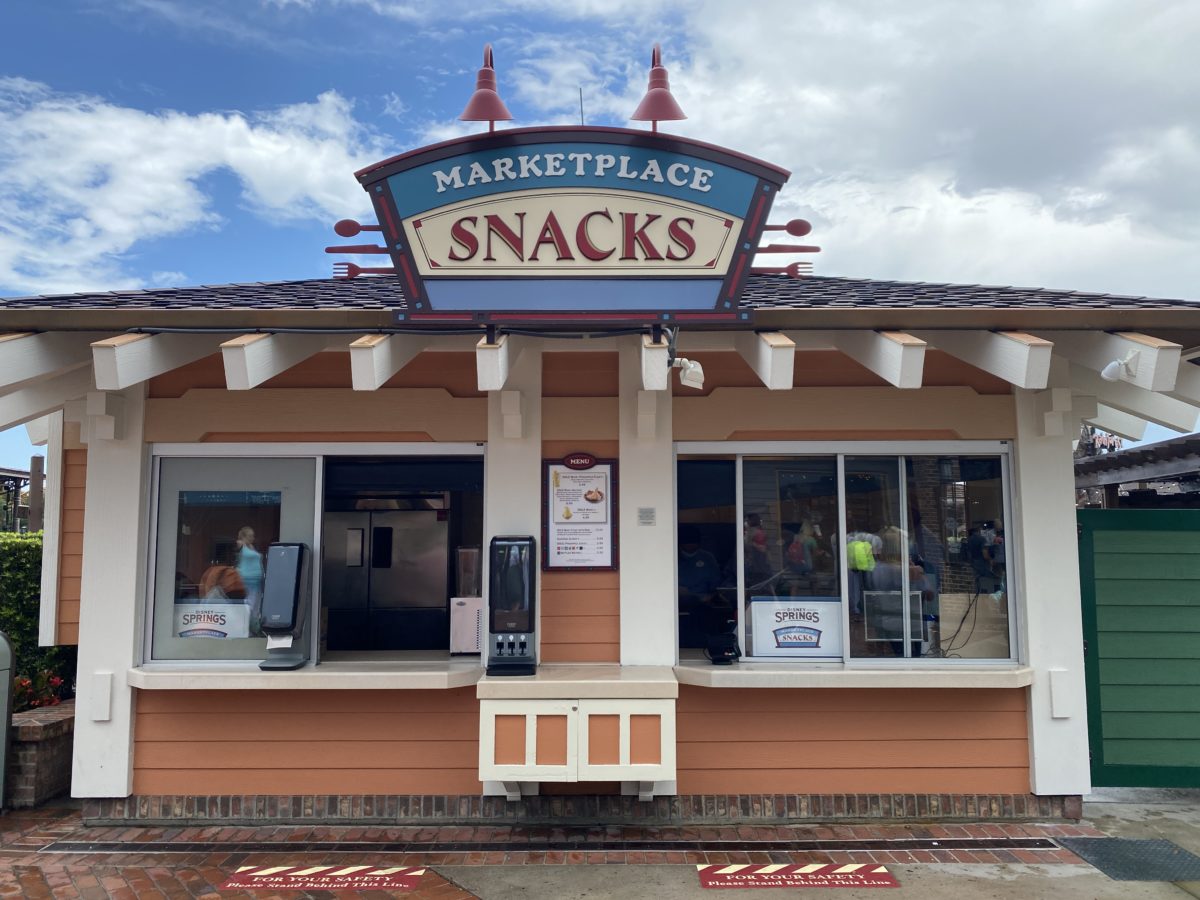 Once we left the Marketplace Co-Op, we couldn't help but notice that our snack prayers had been answered: Dole Whips can once again be enjoyed on Disney property! Marketplace Snacks is now open, and serves Dole Whip, Dole Whip Floats, and Dole Whip Nachos. Which one will you have first?
Making our rounds around the shops, we found a limited number of masks available at Vera Bradley for $8.00, only available in this flower fabric today. No other shops had masks available for purchase in person, although several had them available online, including newly-opened Lilly Pulitzer.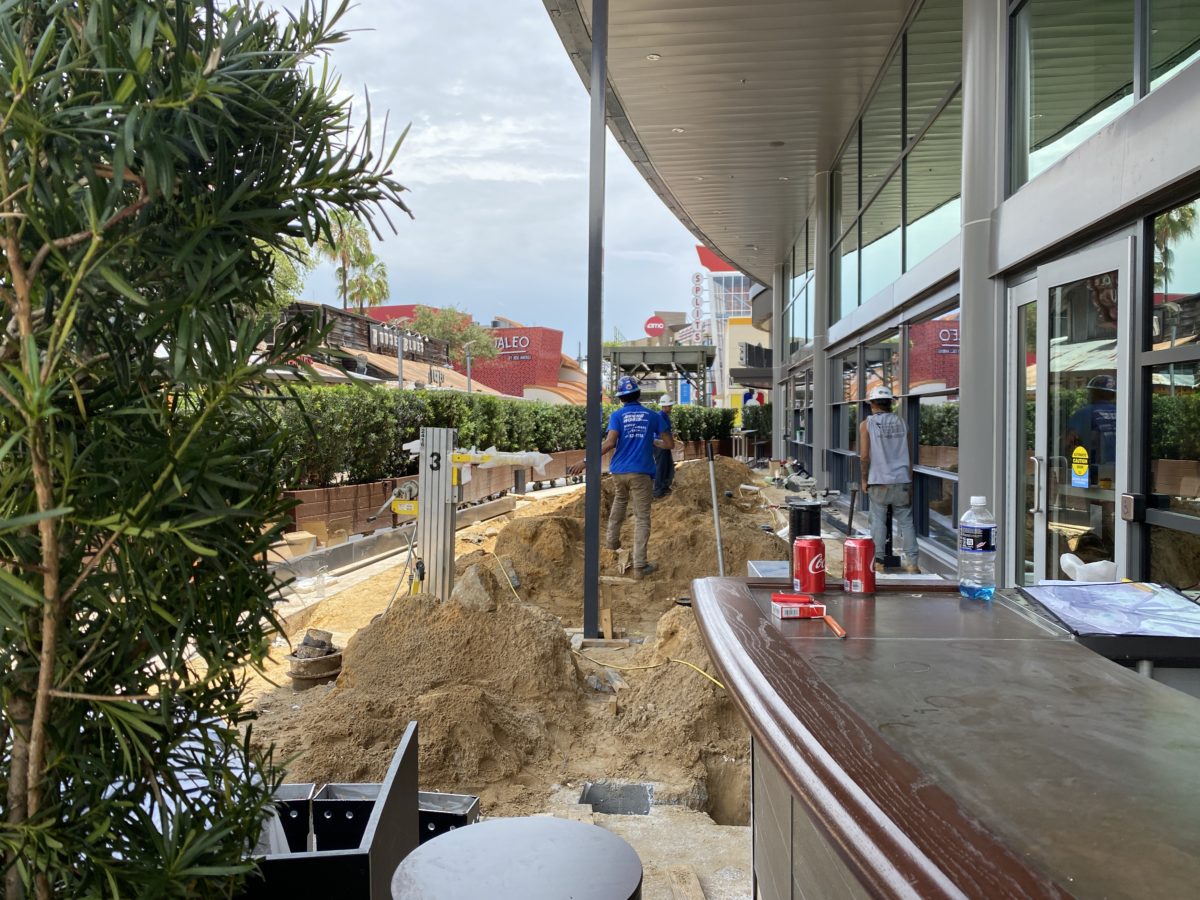 Construction was actively underway at CityWorks, taking advantage of this closure to finish up things that weren't completed before the original opening date. Construction on other parts of the Springs seem to have been temporarily suspended, from the sound of things.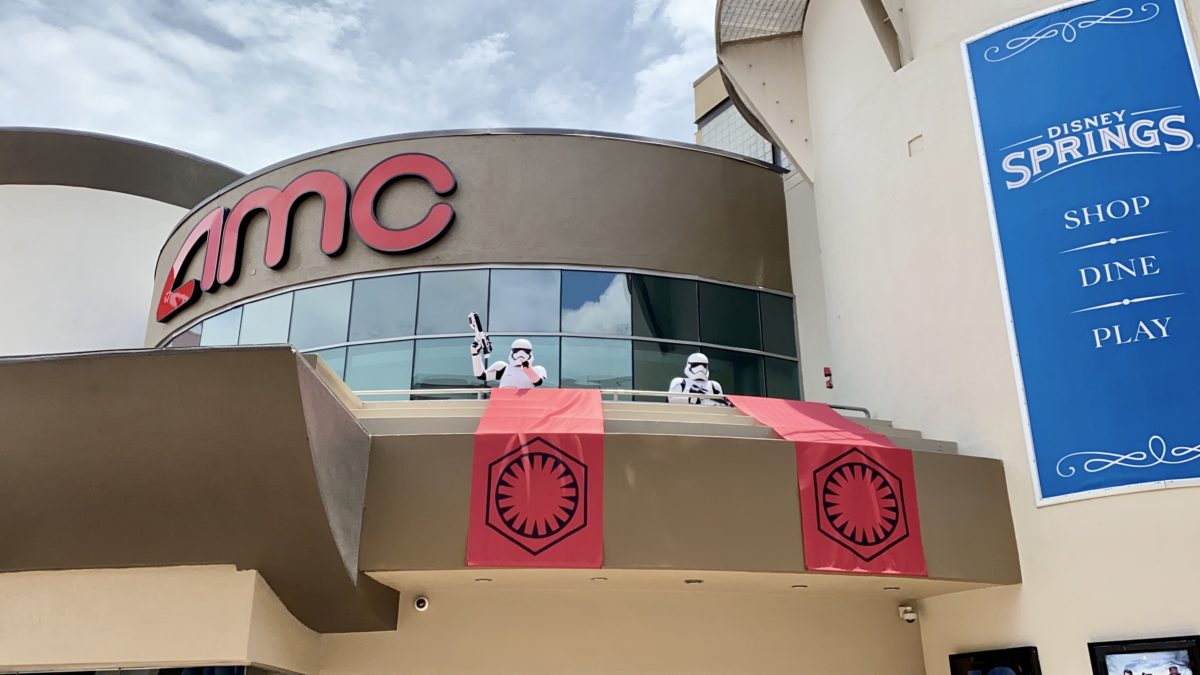 An unexpected enforcer of social distancing arrived today to entertain guests in two locations at Disney Springs. Stormtroopers were on balconies above AMC Theaters and Uno de 50 interacting with guests and each other, ensuring everyone stayed safe and "moved along." For more of this fun character installment, check out our article here.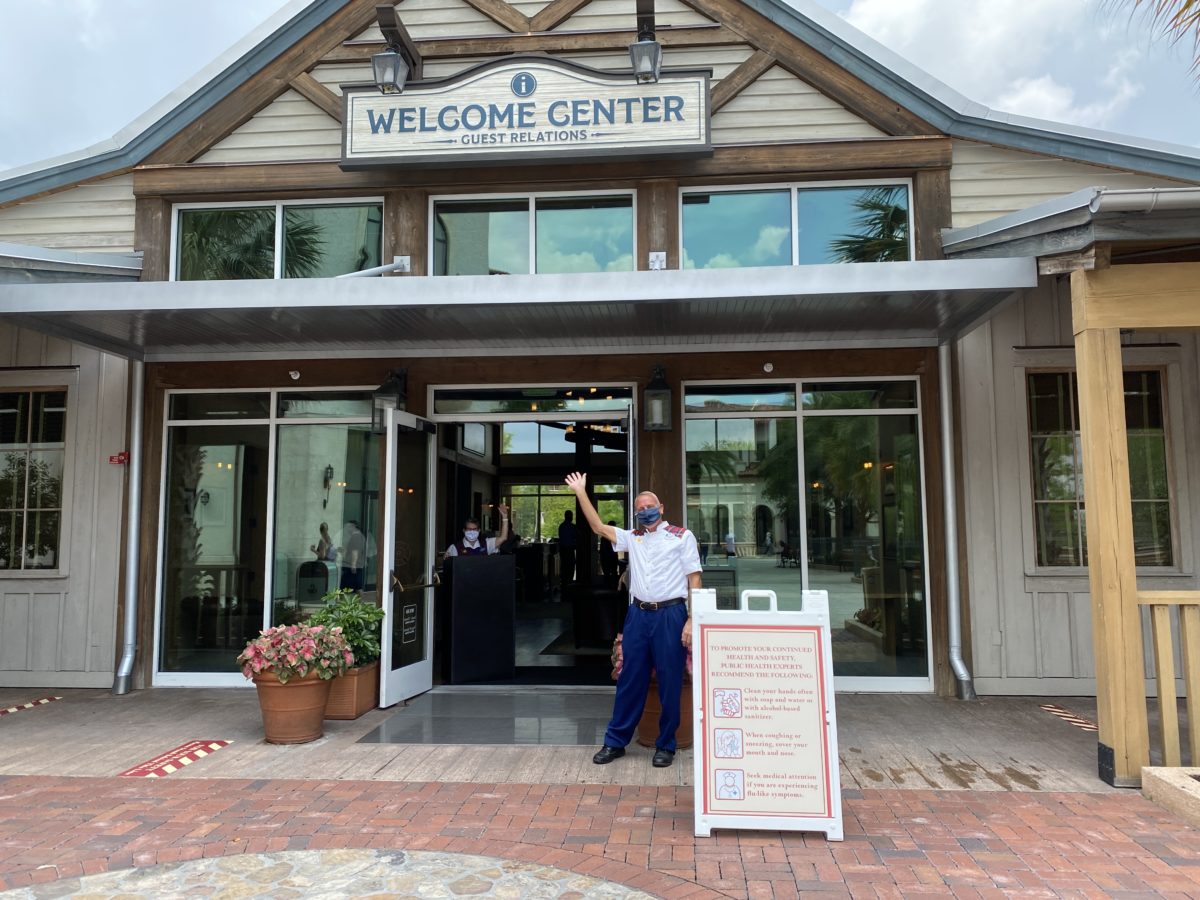 We had a great day at Disney Springs, we hope you enjoyed coming along with us! Until we can enjoy the parks themselves, we look forward to watching things develop here at Disney Springs. It's a step in the right direction, a step towards home.