WDWNT's photographer friend @bioreconstruct took to the sky to show us the newly-completed Tri-Circle-D Ranch, which was rebuilt as an initial part of the expansion ongoing at Disney's Fort Wilderness Resort & Campground for the upcoming Reflections: A Disney Lakeside Lodge.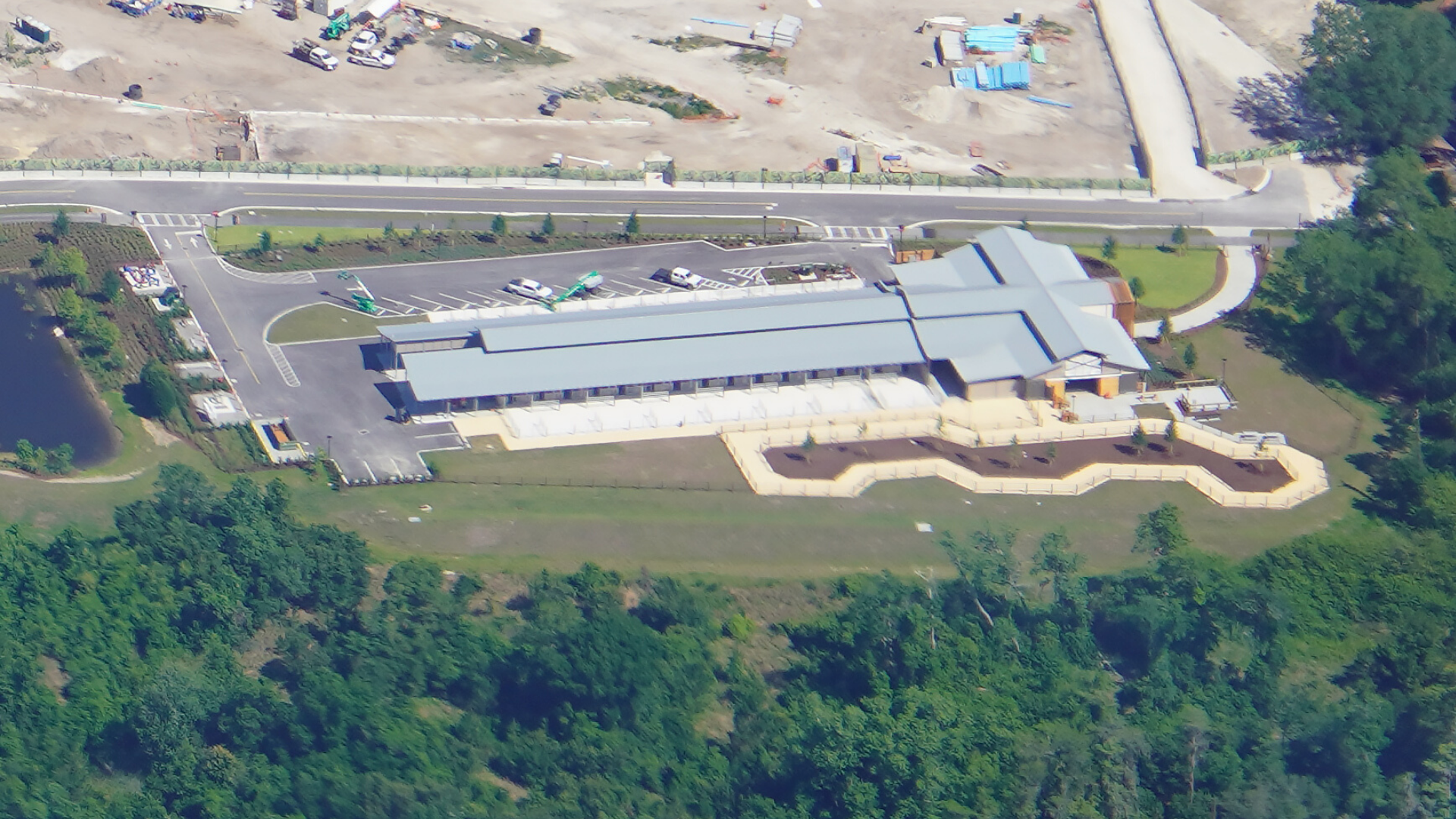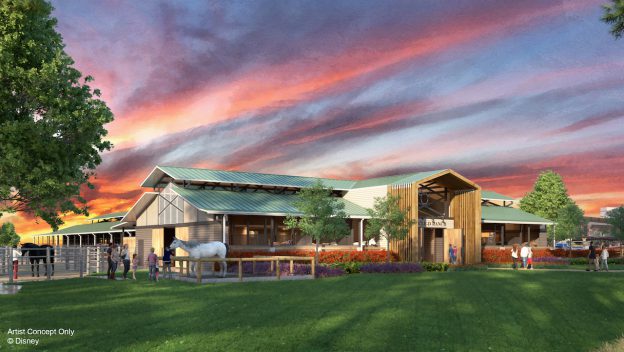 Imagineers have redesigned the Tri-Circle-D Ranch, which will offer a modern stable and updated outdoor spaces and facilities for "The Happiest Horses on Earth." The new ranch will maintain the history and spirit of the original Tri-Circle-D, welcoming guests to explore exhibits of classic Disney equestrian artifacts, some of which date back to the 1950s!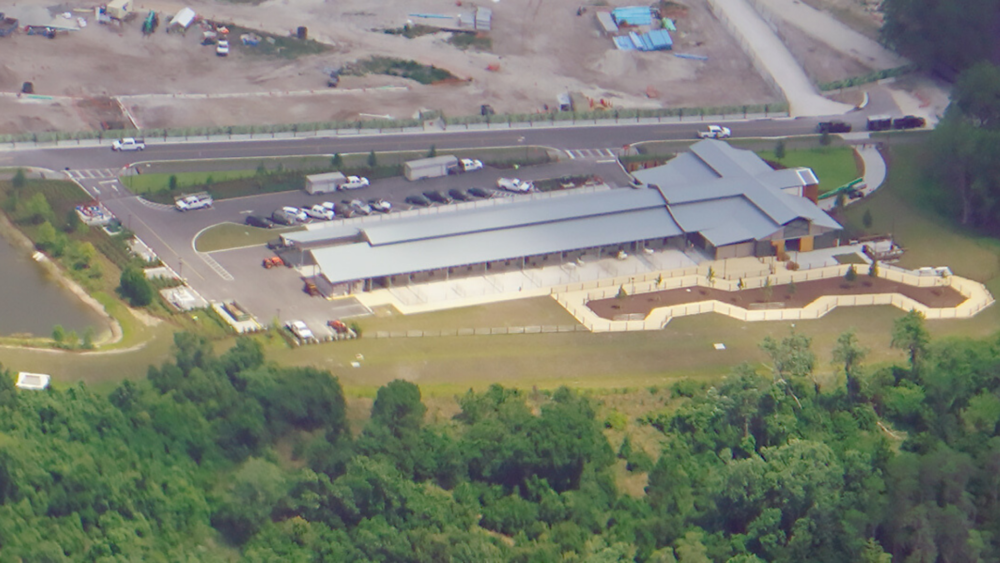 There appears to be a completed walking path in front of the stables, and if you look closely, you can spot a few white horses, possibly ponies, near the stables. Can you spot them in this zoomed-in image below? Could they be Cinderella's Ponies?
For more information on booking your next trip with our official travel agent sponsor, the Vacationeer, visit wdwnt.travel.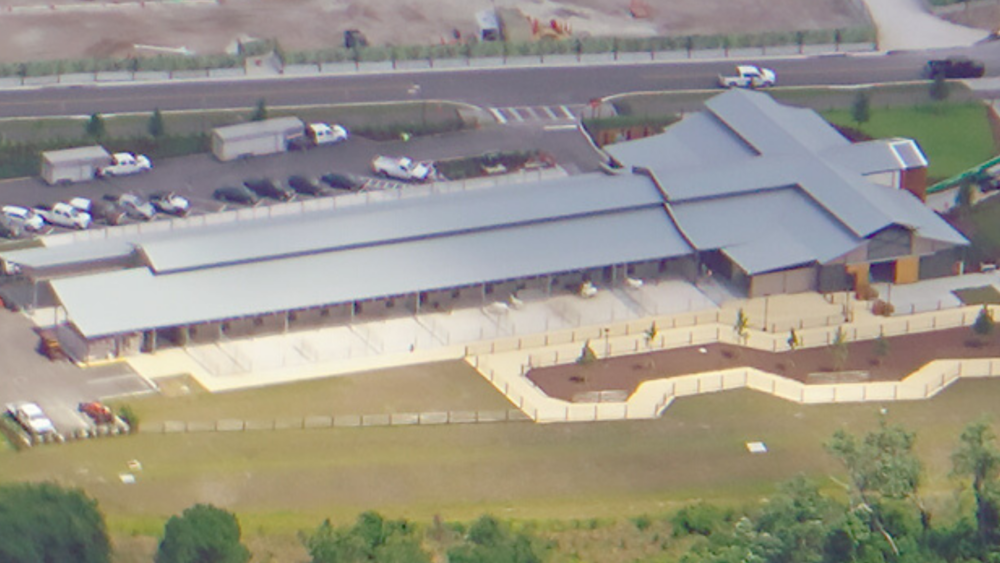 The ranch houses nearly 100 horses in a wide range of breeds, including Appaloosas, Arabians, Belgians, Clydesdales, paint horses, Percherons, and quarter horses, as well as the aforementioned Shetland ponies. The horses are used for horse-drawn carriage rides, wagon rides, horseback riding lessons, pony rides, and during the holiday season, sleigh rides at the resort.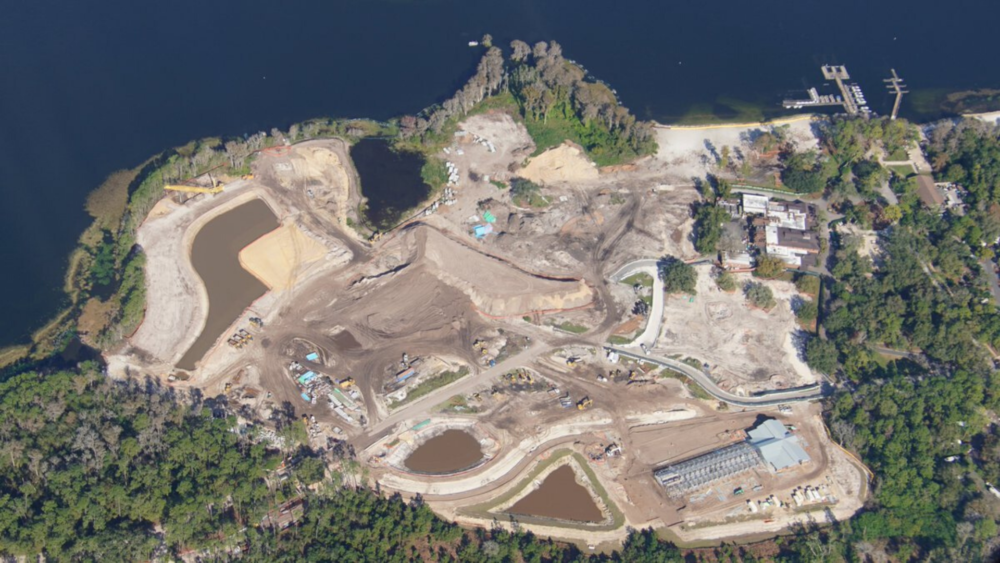 The new ranch is part of a major expansion plan of the area behind Disney's Fort Wilderness Lodge & Campground, which was formerly a water park called River Country. Last month, we reported that construction has continued on the site, despite most of the Walt Disney Resort remaining closed because of the novel coronavirus. While nothing has been confirmed, we may be able to ascertain that the new location of the Tri-Circle D Ranch will encourage guests of the both resorts to utilize this area for various activities.
Are you looking forward to the forthcoming lakeside lodge? And, have you booked a riding lesson at the ranch? Tell us about your experience in the comments.