The World of Disney store is making its grand reopening tomorrow at Disney Springs after months of closure, and we've got a first peek inside so you can get an idea of what will be available tomorrow––and how exactly you'll line up to get it.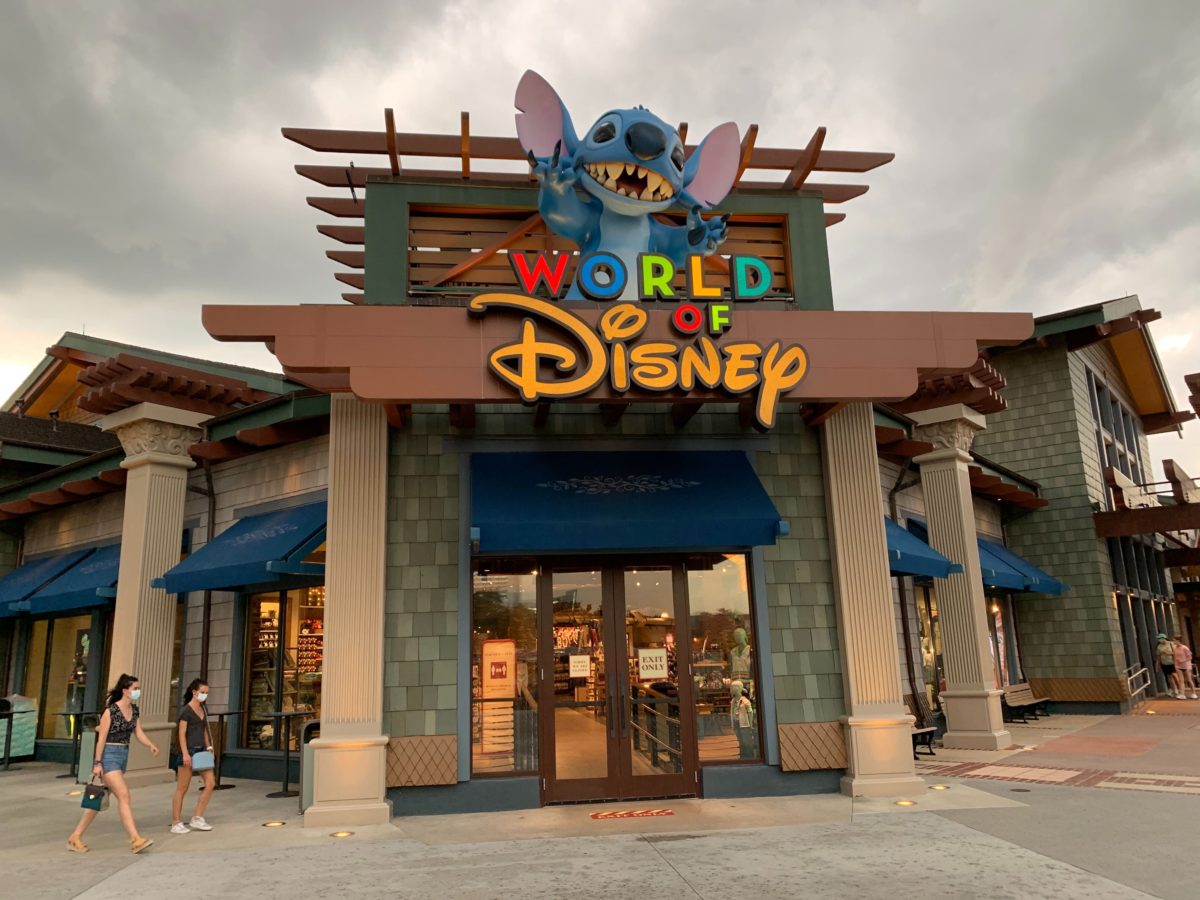 Lights are on inside the World of Disney store as Cast Members make final preparations ahead of welcoming guests tomorrow… and if you're curious, yes, Stitch still is spitting, thankfully.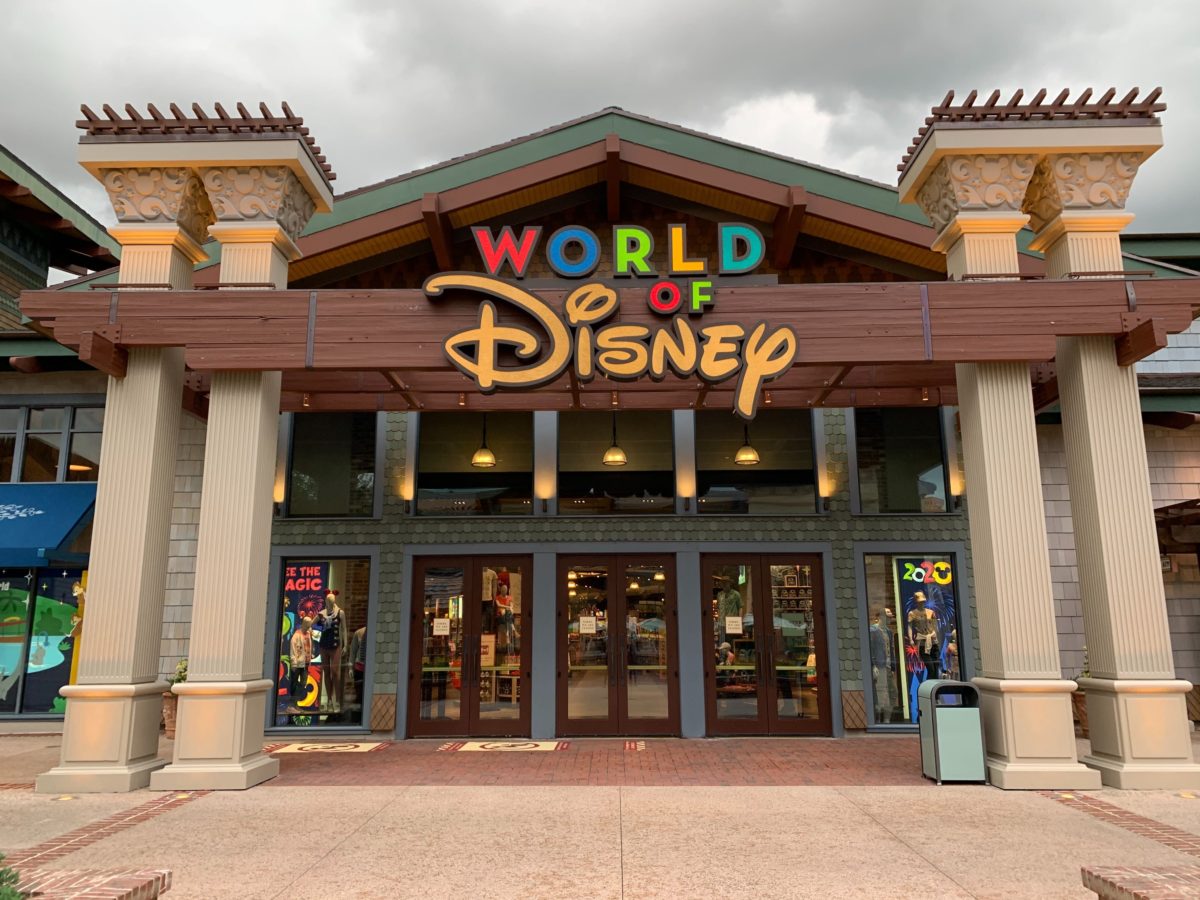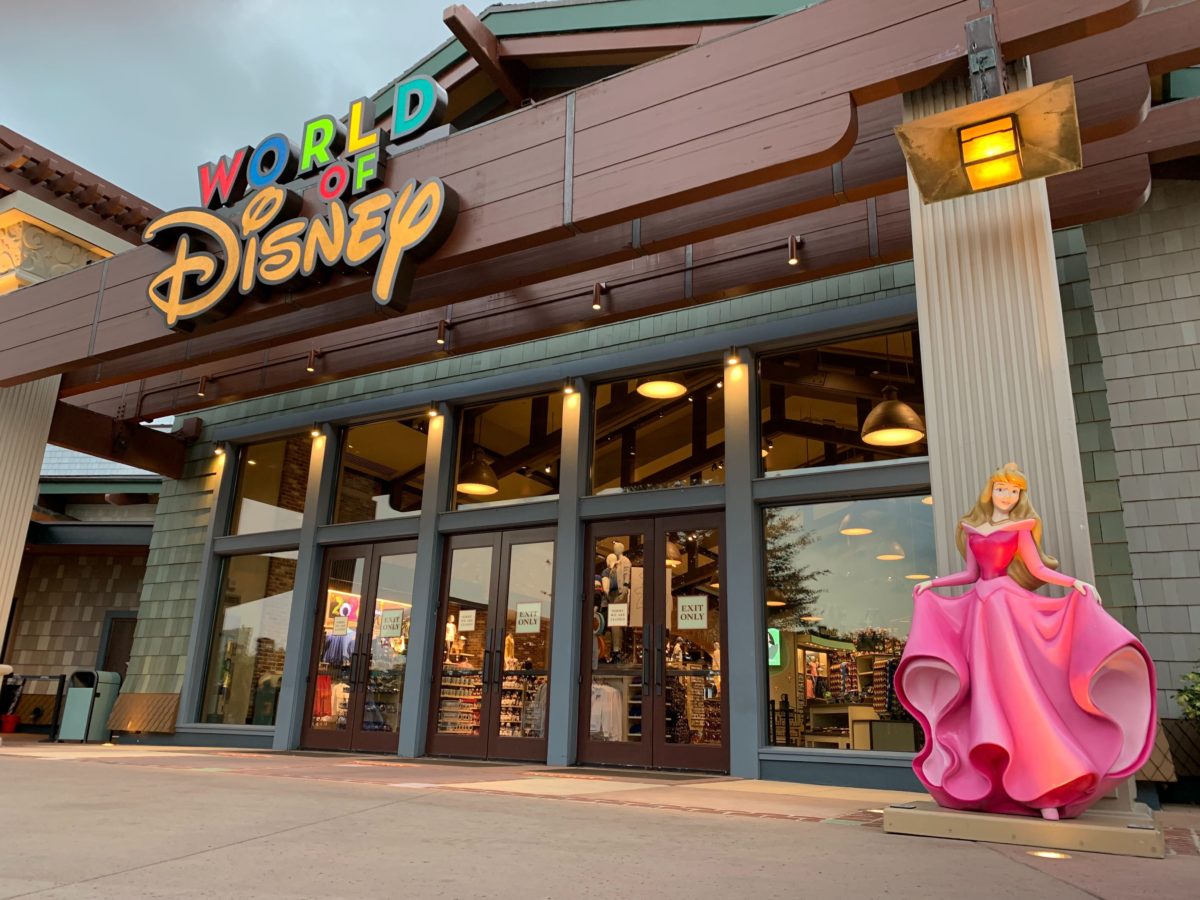 By now, you're probably familiar with these social distancing markers along the ground. Originally, there were two sets of the larger "Please Do Not Stand Here" markings along the ground. Those have been replaced with smaller "Please Stand Here" markings, still complying with the 6-foot guidance.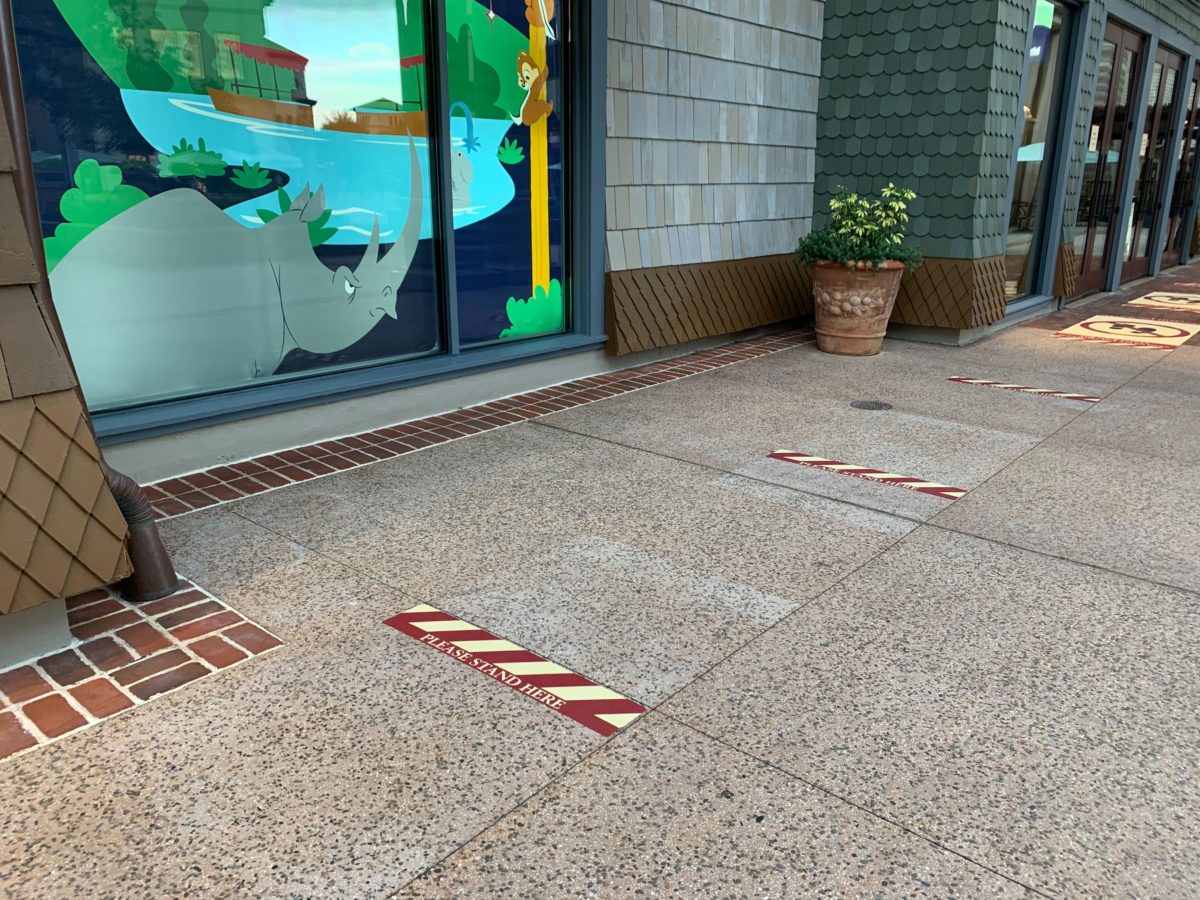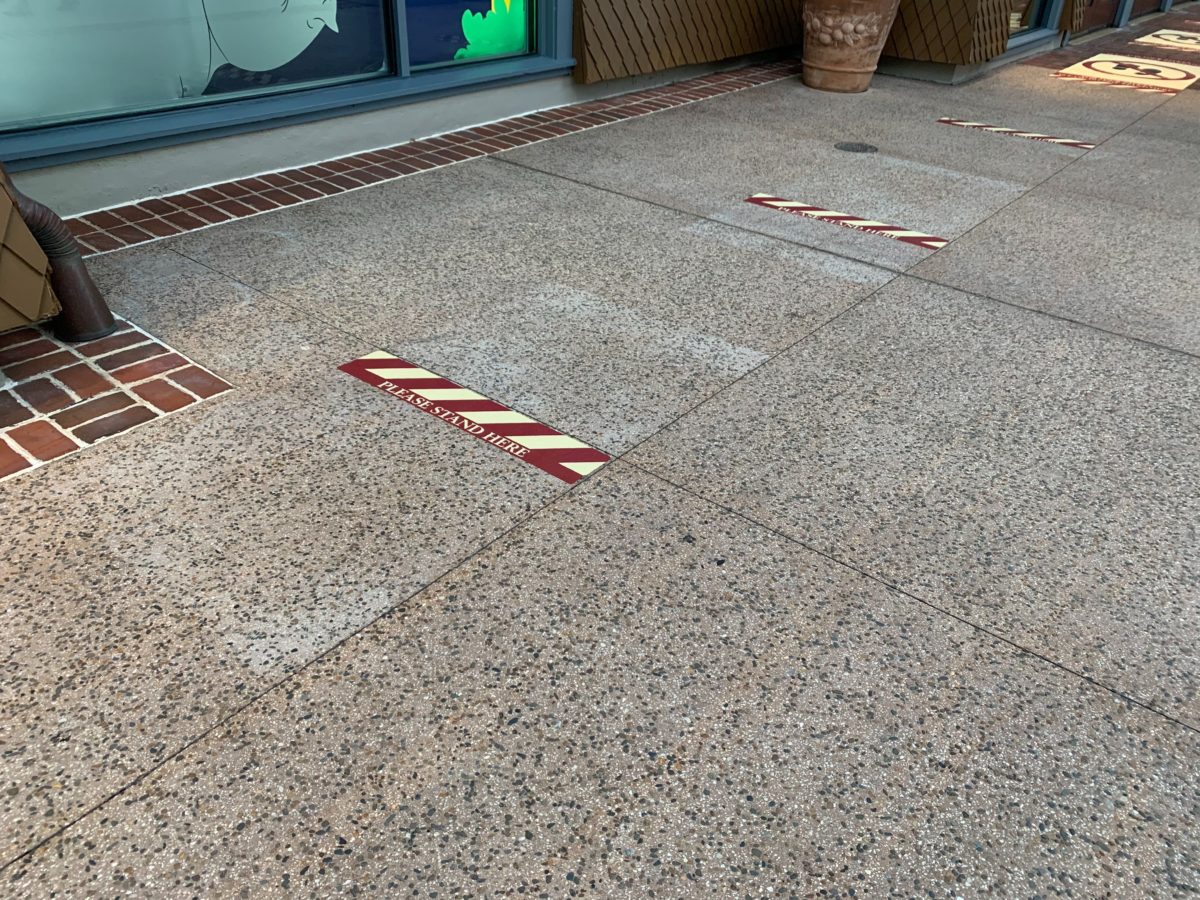 You can still see the outline of the previous markings along the floor.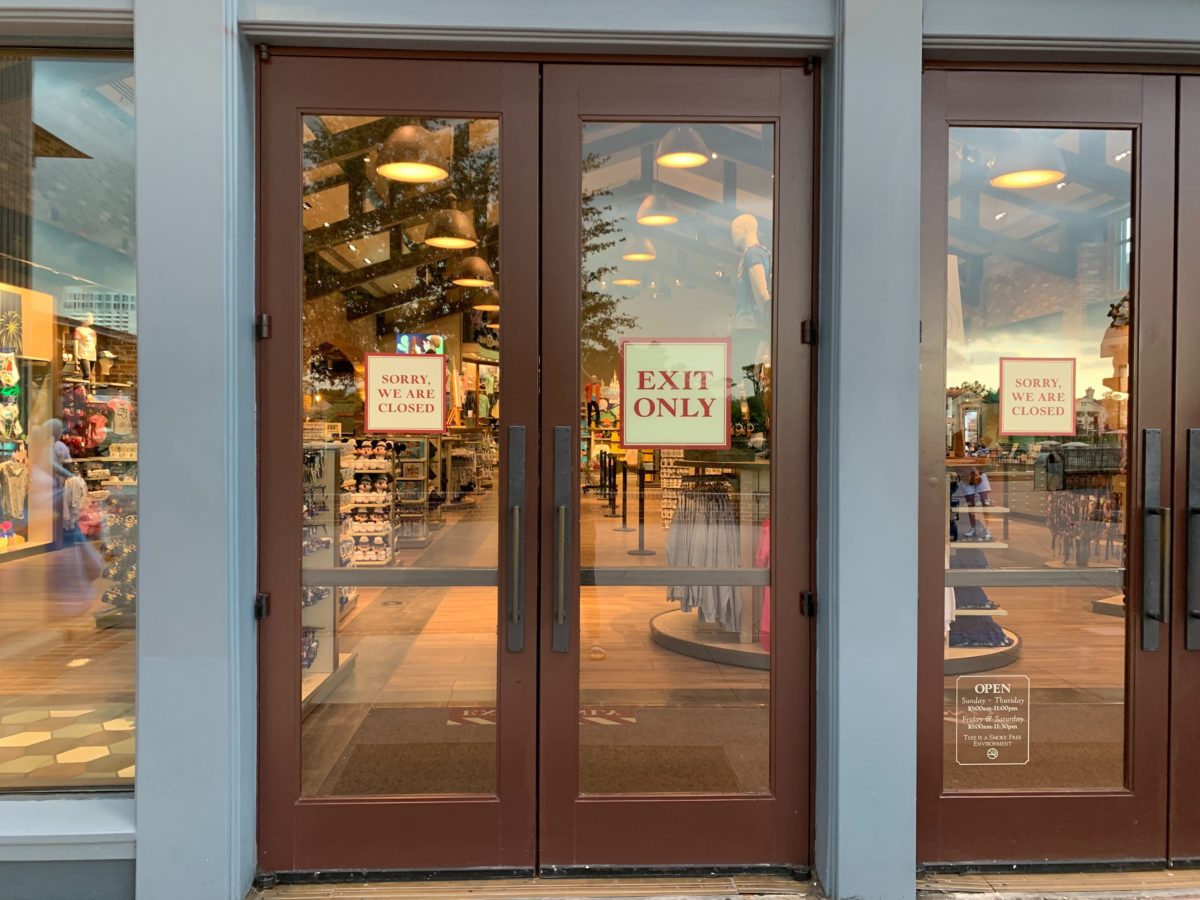 We've seen the entrance markers, but as a reminder, dedicated exits have also been set up, so entire sections will be "Exit Only" or "Entrance Only" to keep a continuous stream of one-way traffic.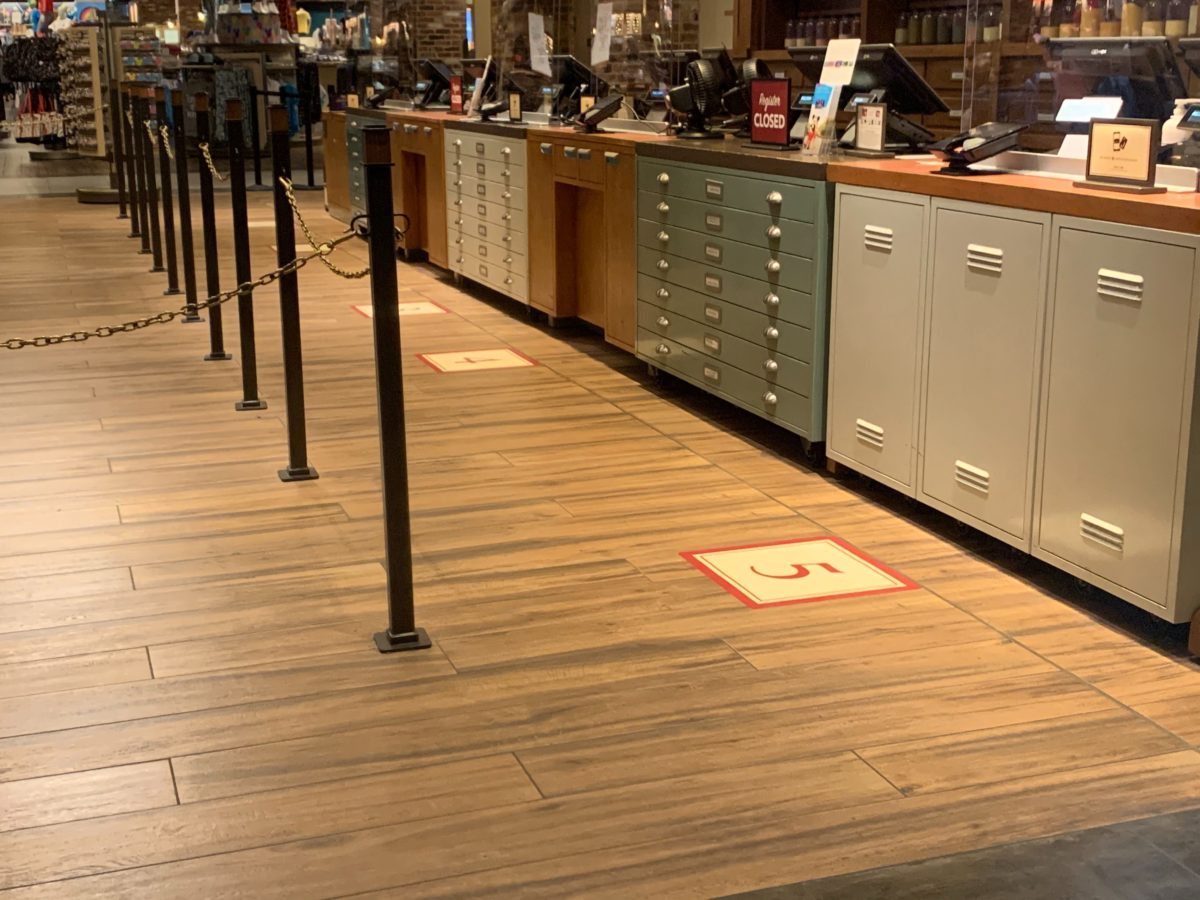 Additional logistics include numbered markings in front of each register. Typically, Cast Members at the registers use character-themed paddles to signal guests over, but it seems they may be employing a new system tomorrow, perhaps one with less emphasis on "high-touch" physical props.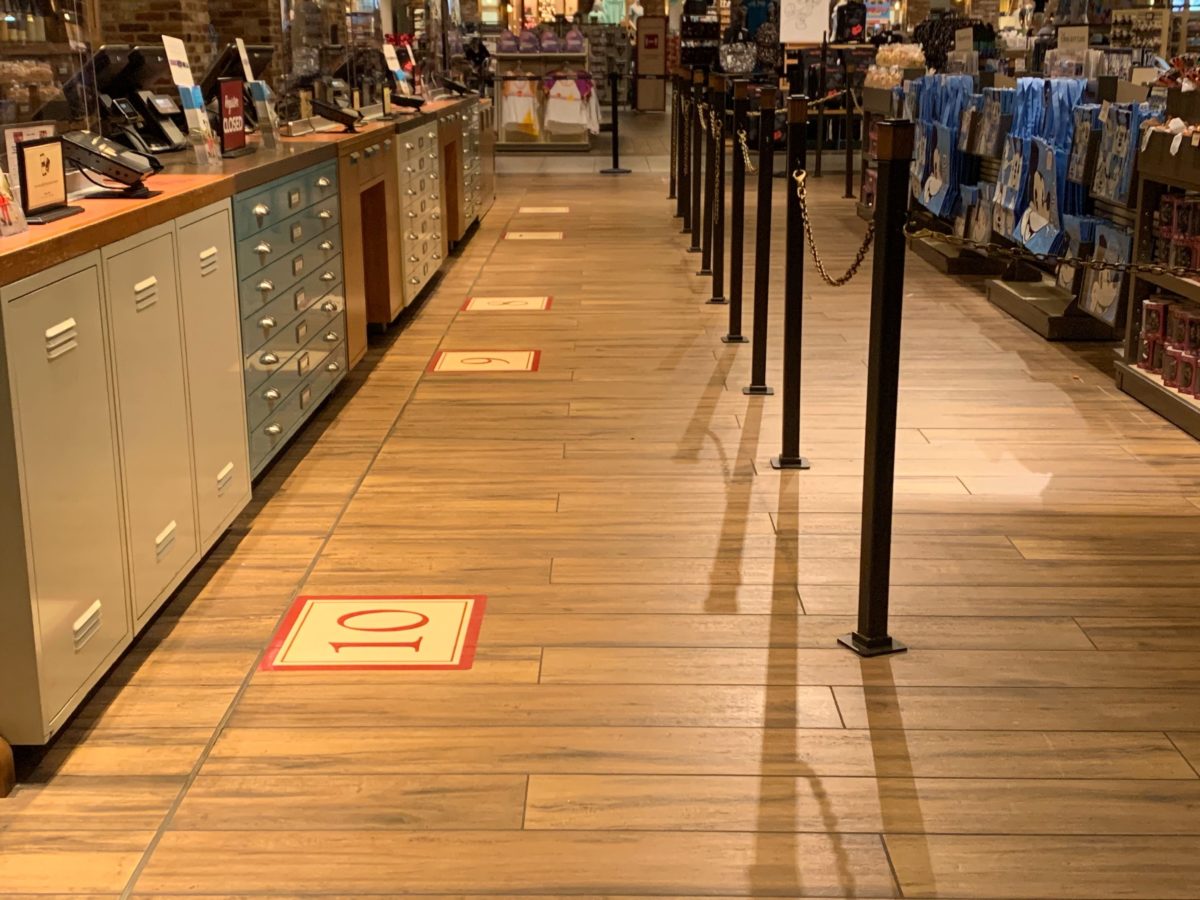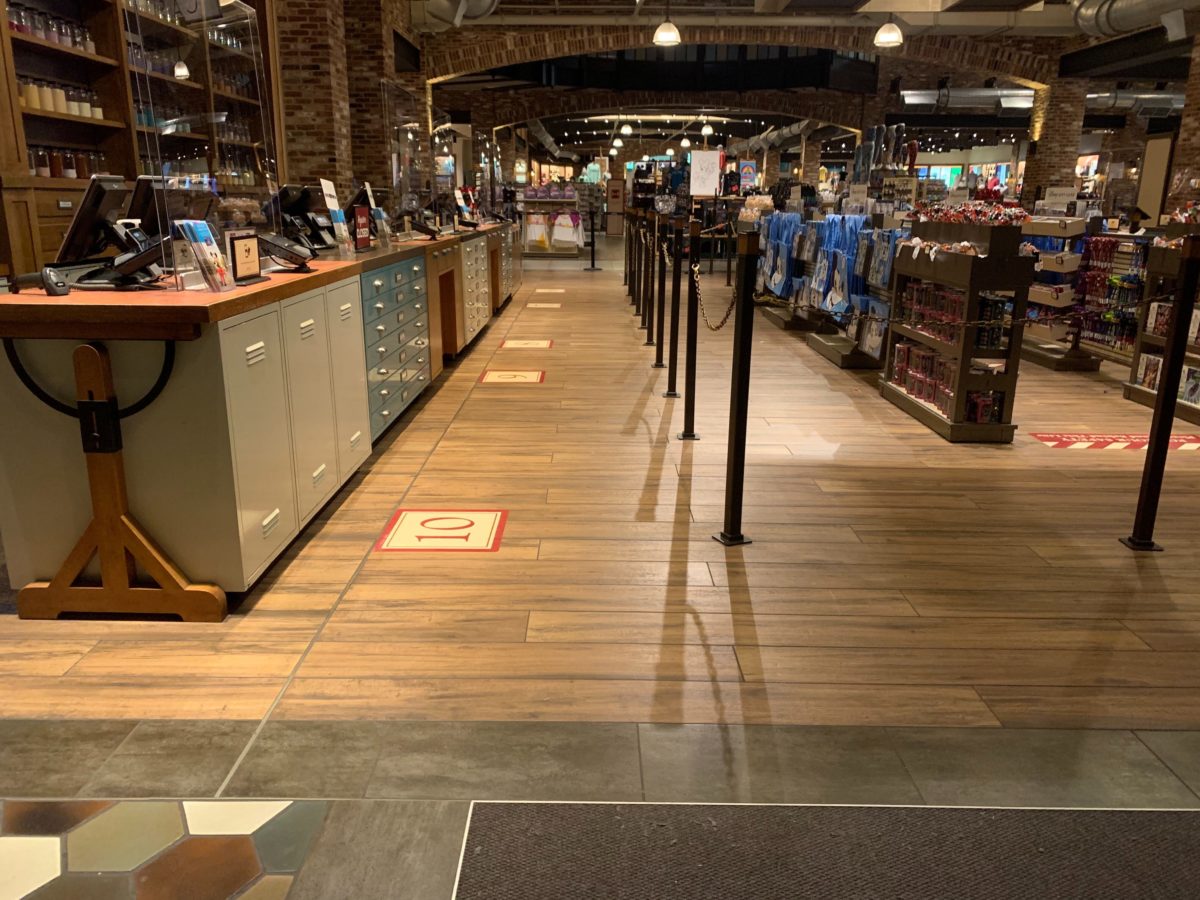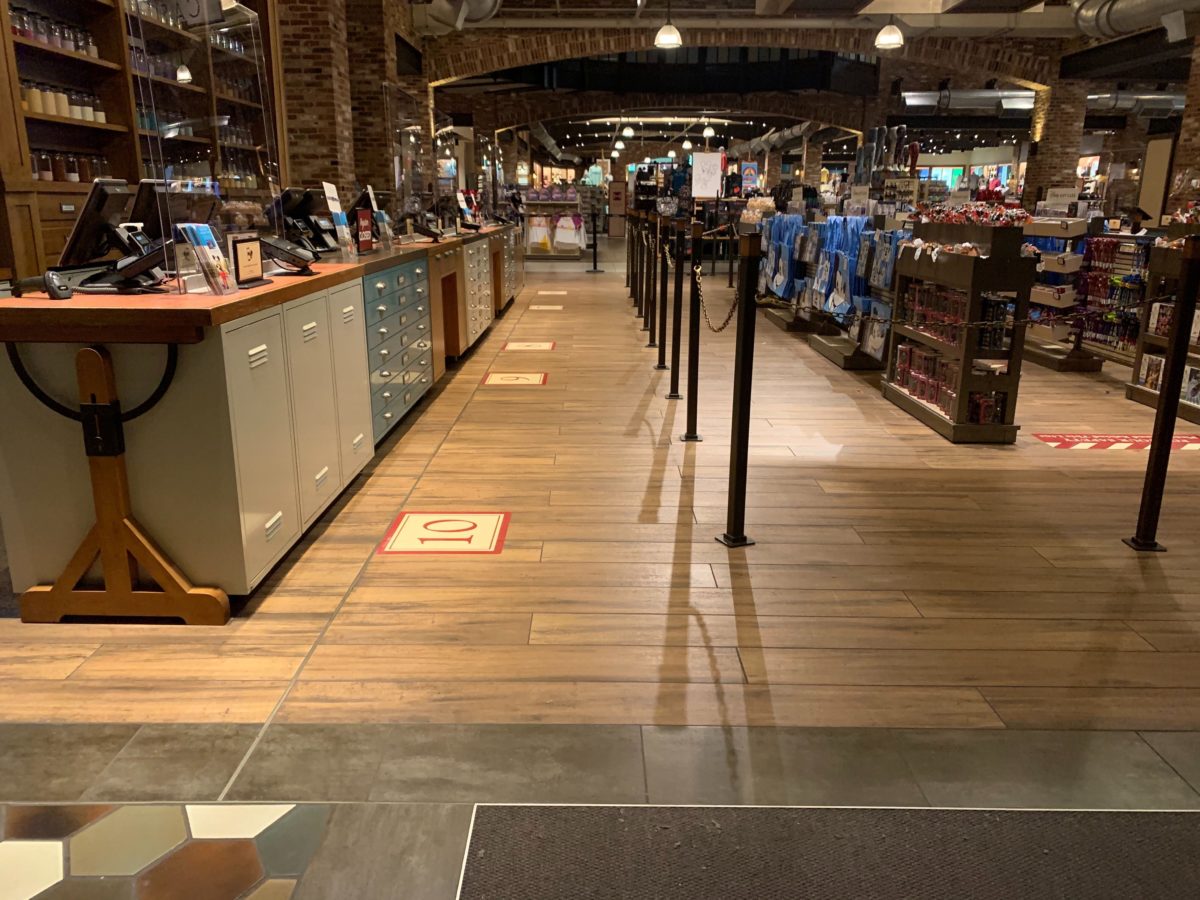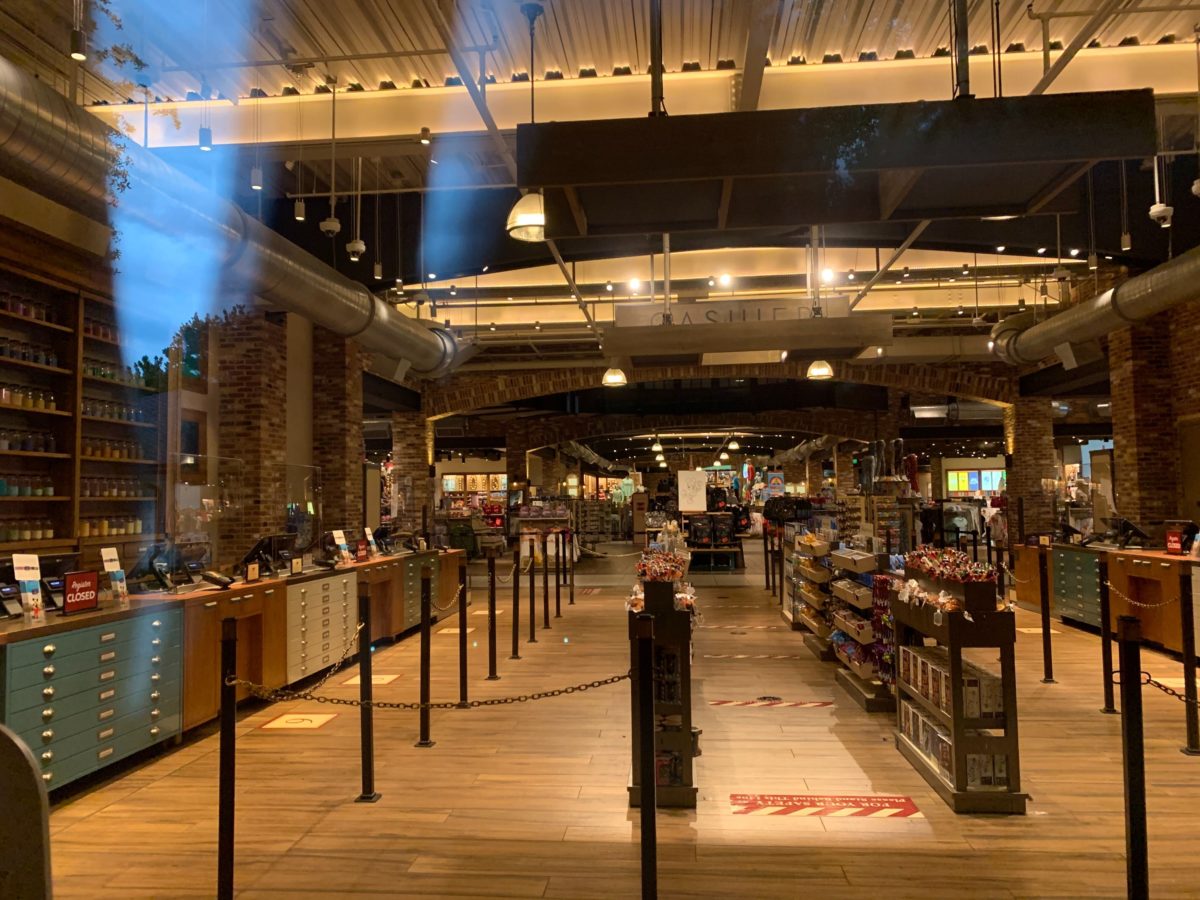 As you can see over to the right, social distancing markers are set up down the central row, with no markers in between, and then the numbered markers at each register. Guests will line up down the central queue, then wait to be called over to a specific-numbered register, instead of being held in winding queues.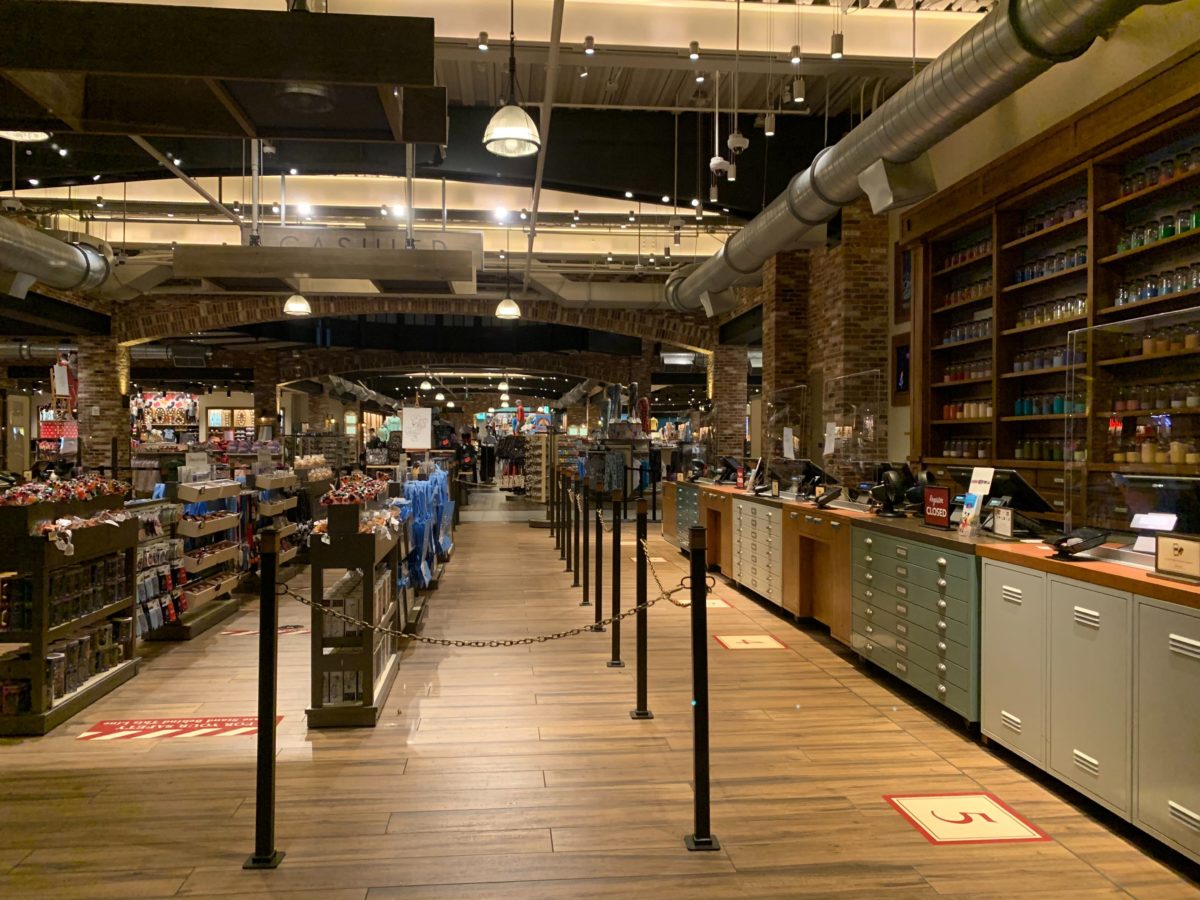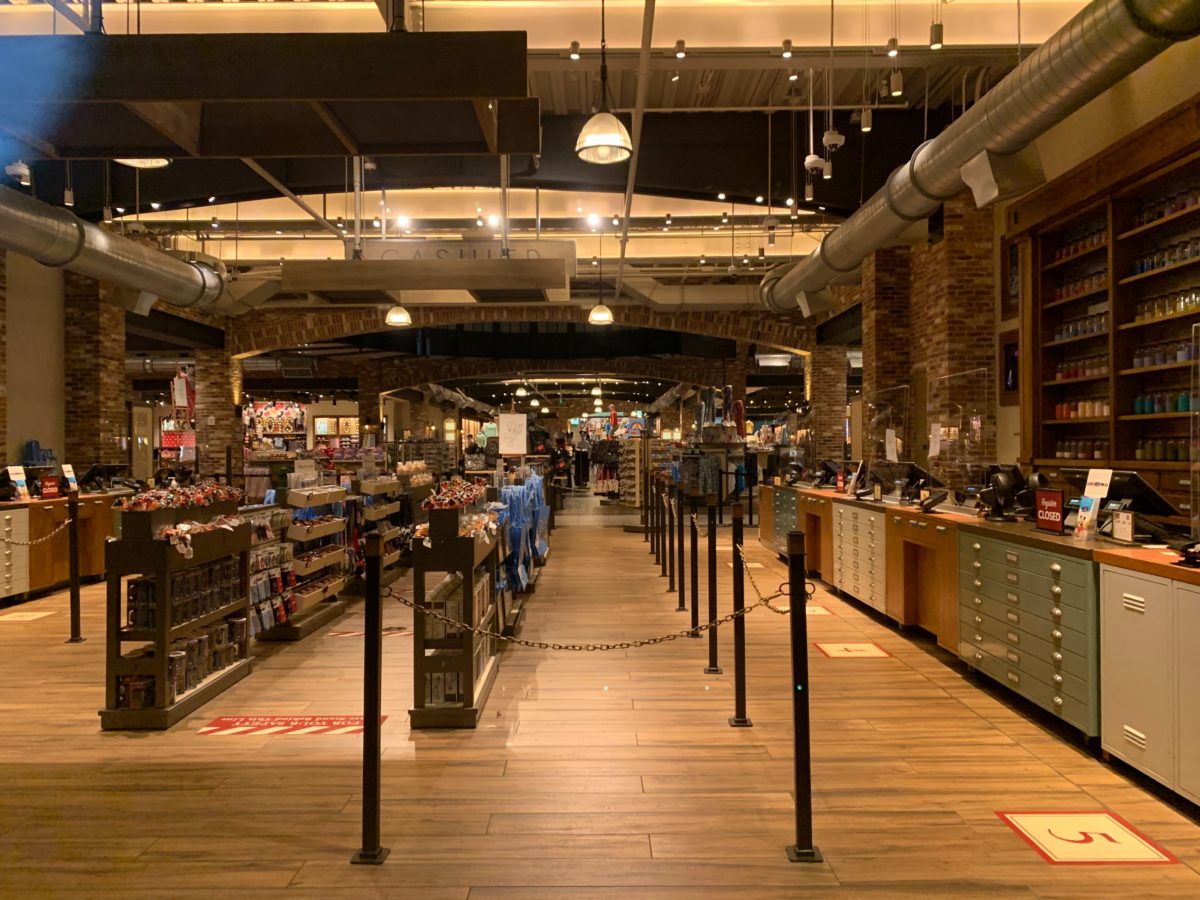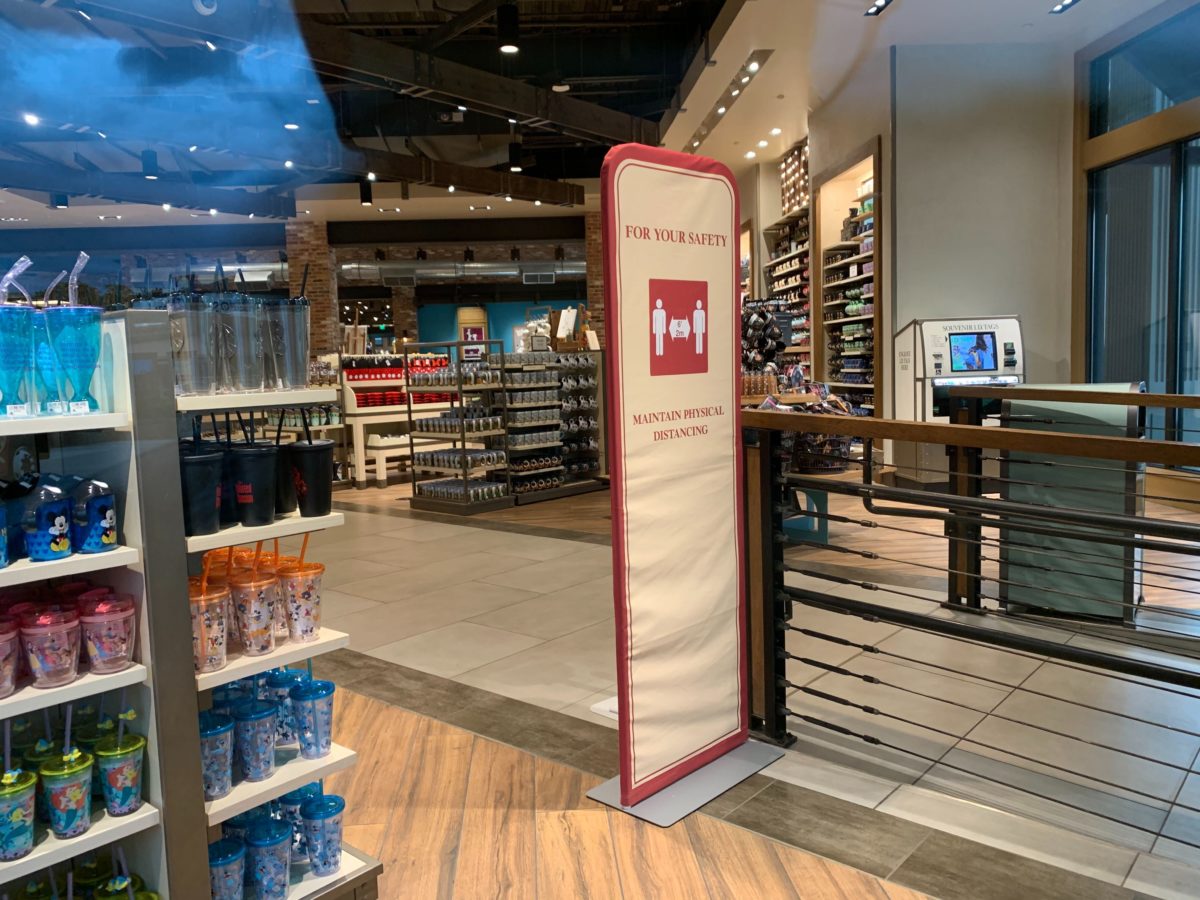 As you enter, signs will be up requesting guests to maintain social distancing at all times.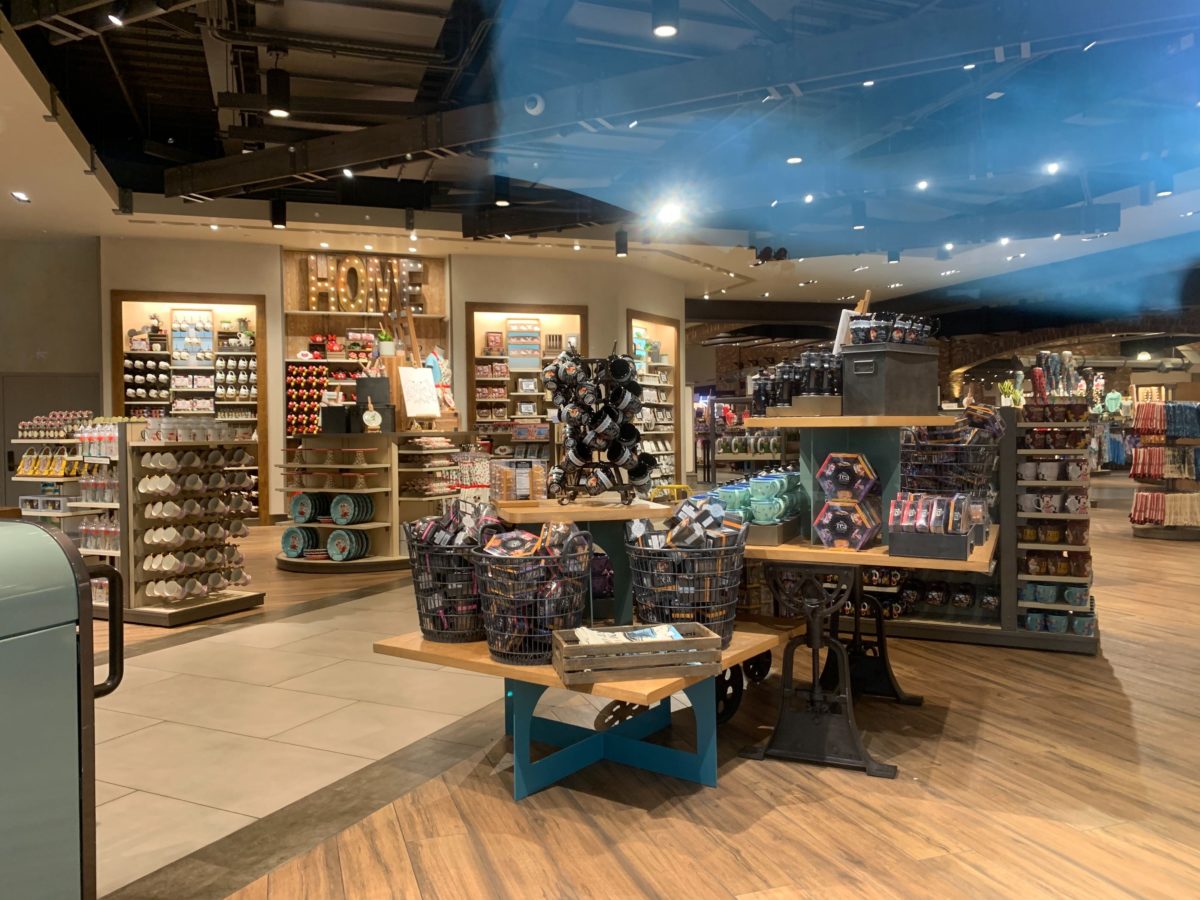 Throughout some parts of the store, floor markers seem to be missing, but we expect them to be installed overnight.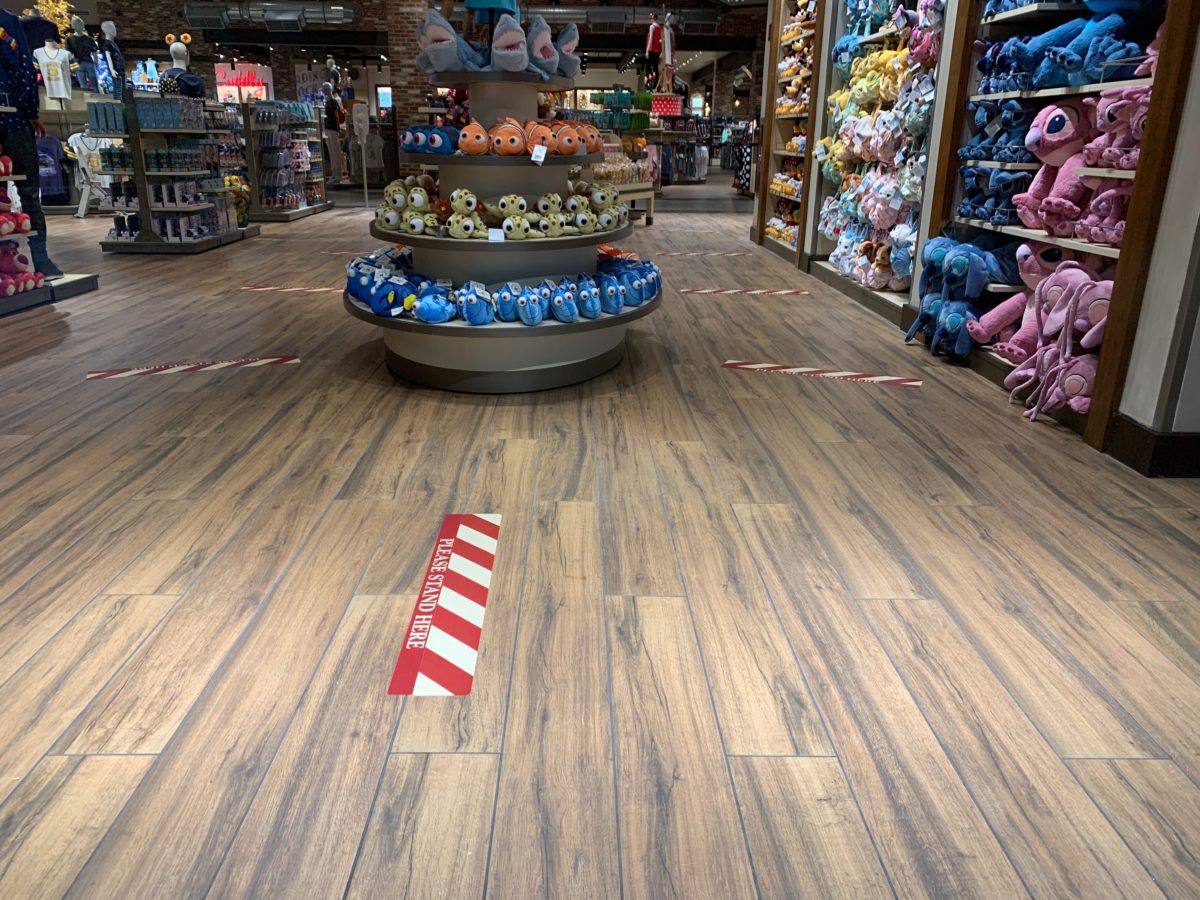 As you browse, fight the urge to run to the wall of plush and stay on any markers until the next one is freed up. Guests are being encouraged to only touch what they intend to purchase.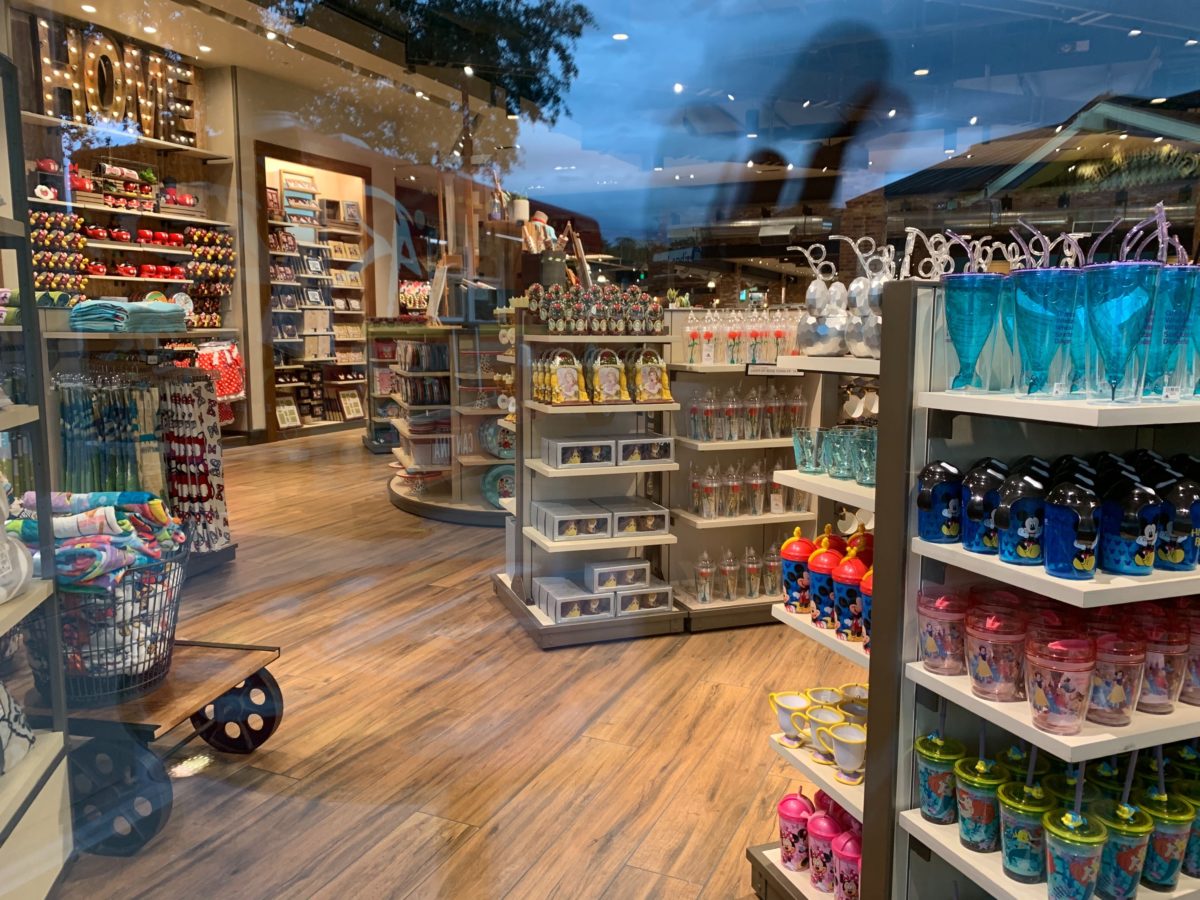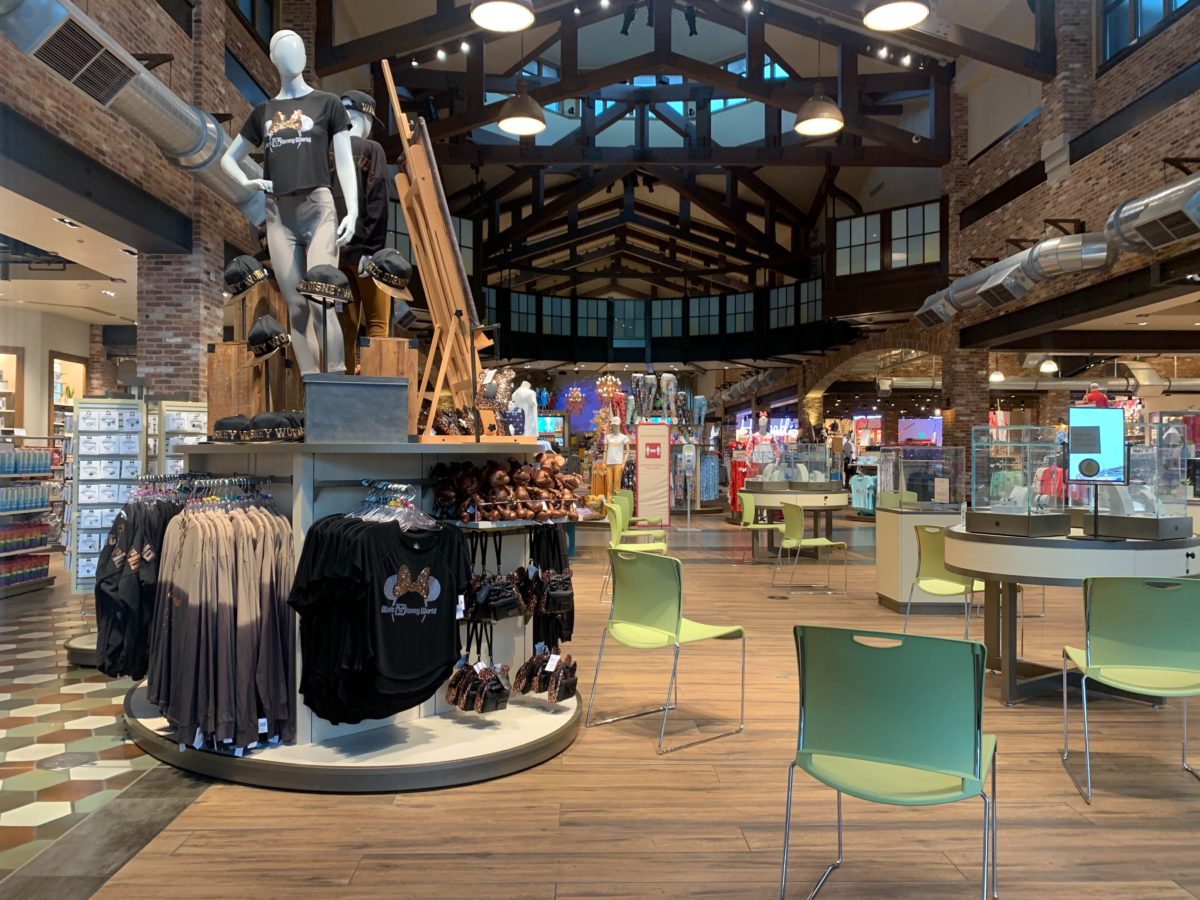 When we passed by this evening, chairs seemed to be set up for a Cast Member meeting. We spotted teams of Cast Members setting up things throughout the store.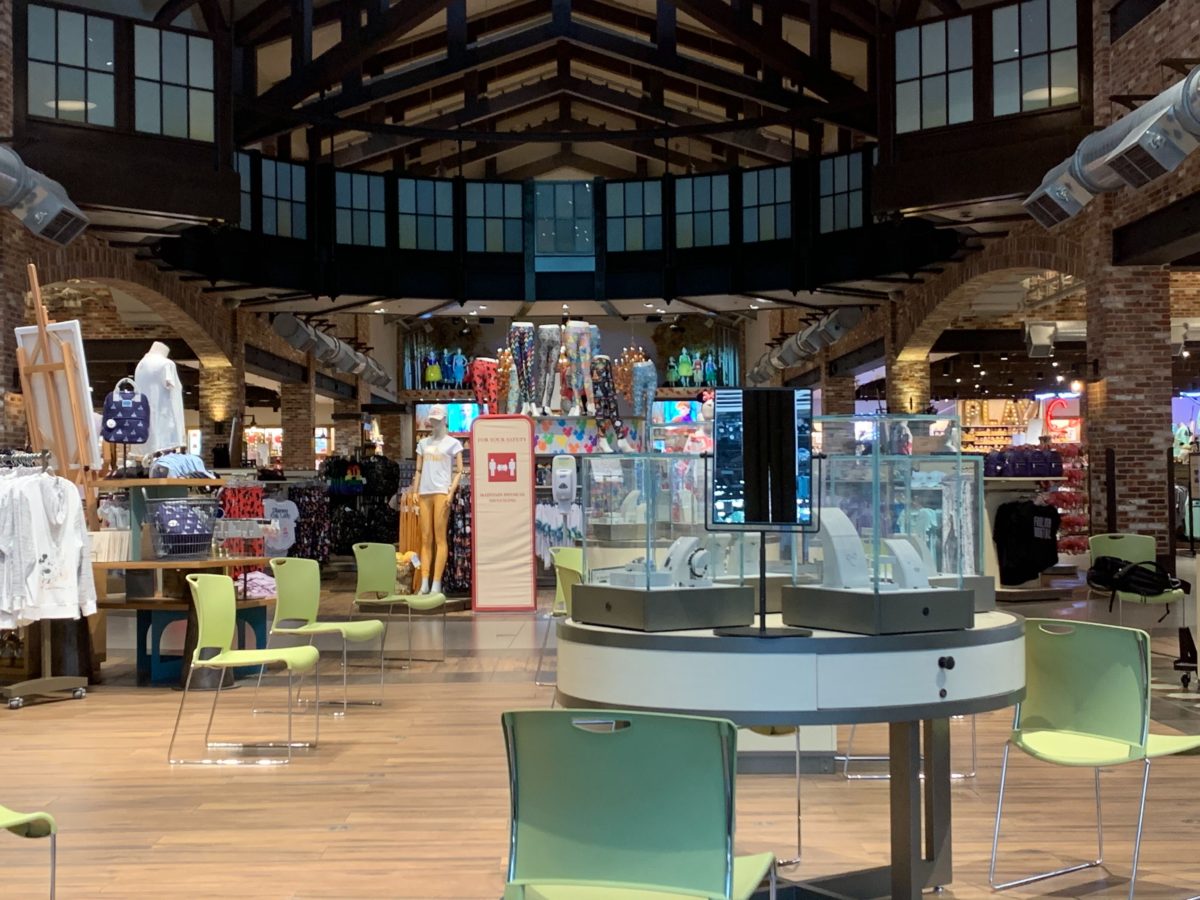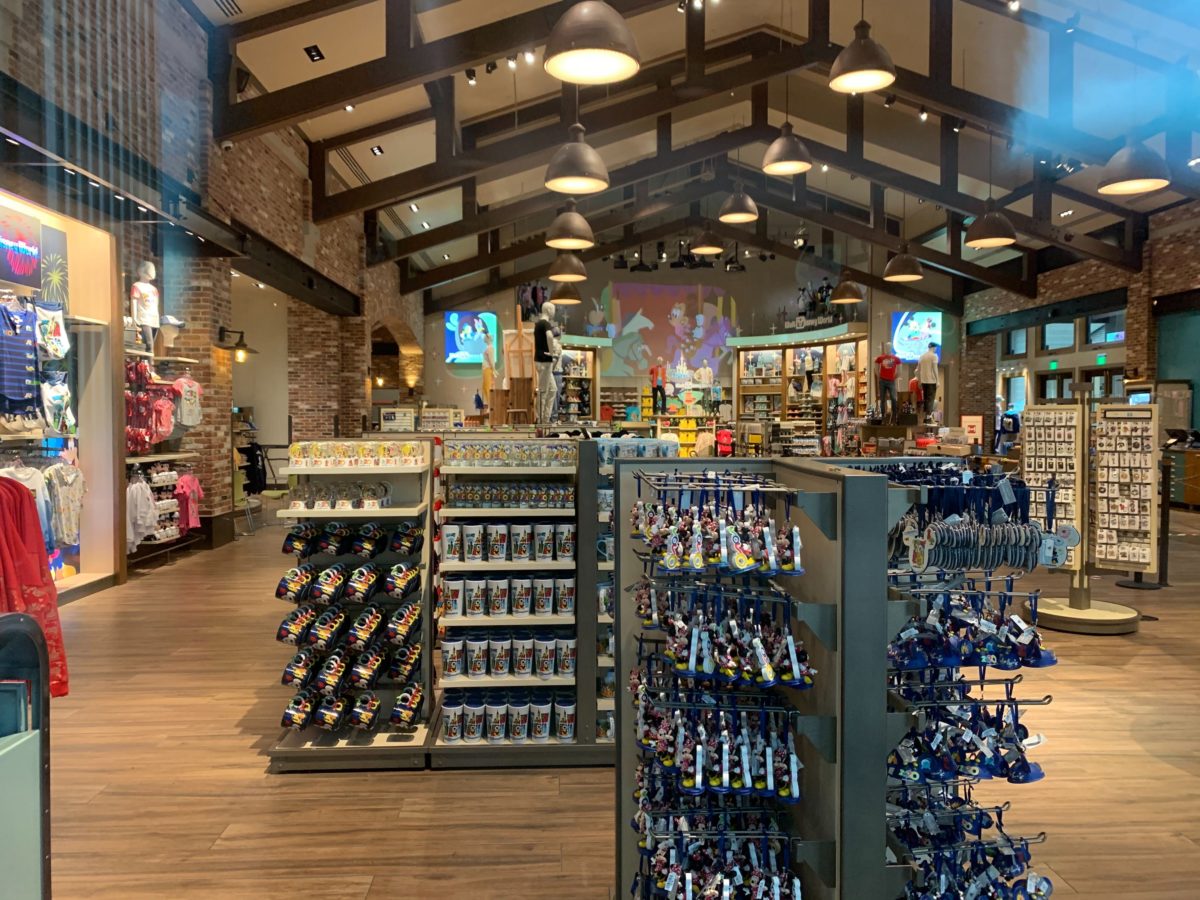 Projections are back up and running along the walls, a welcome sight for Disney Parks fans in times of park closures.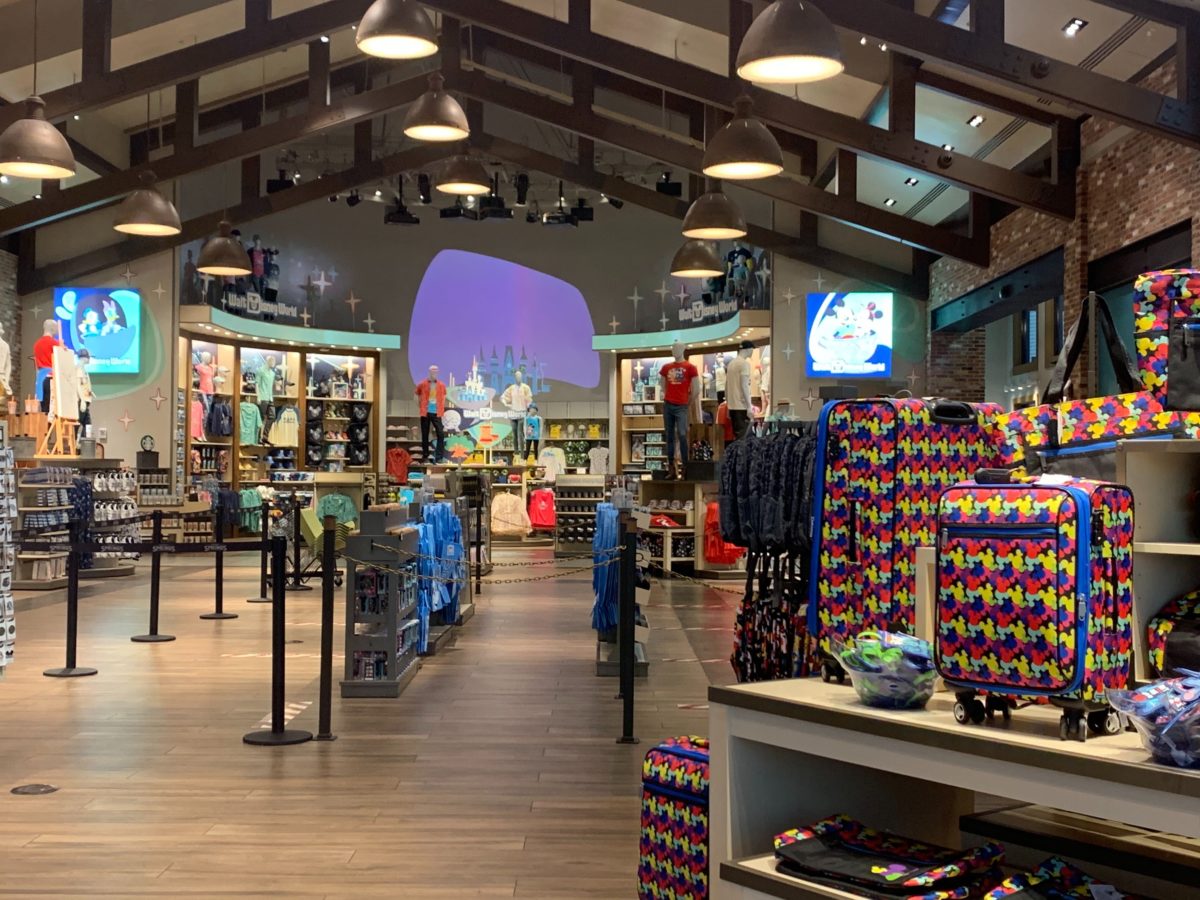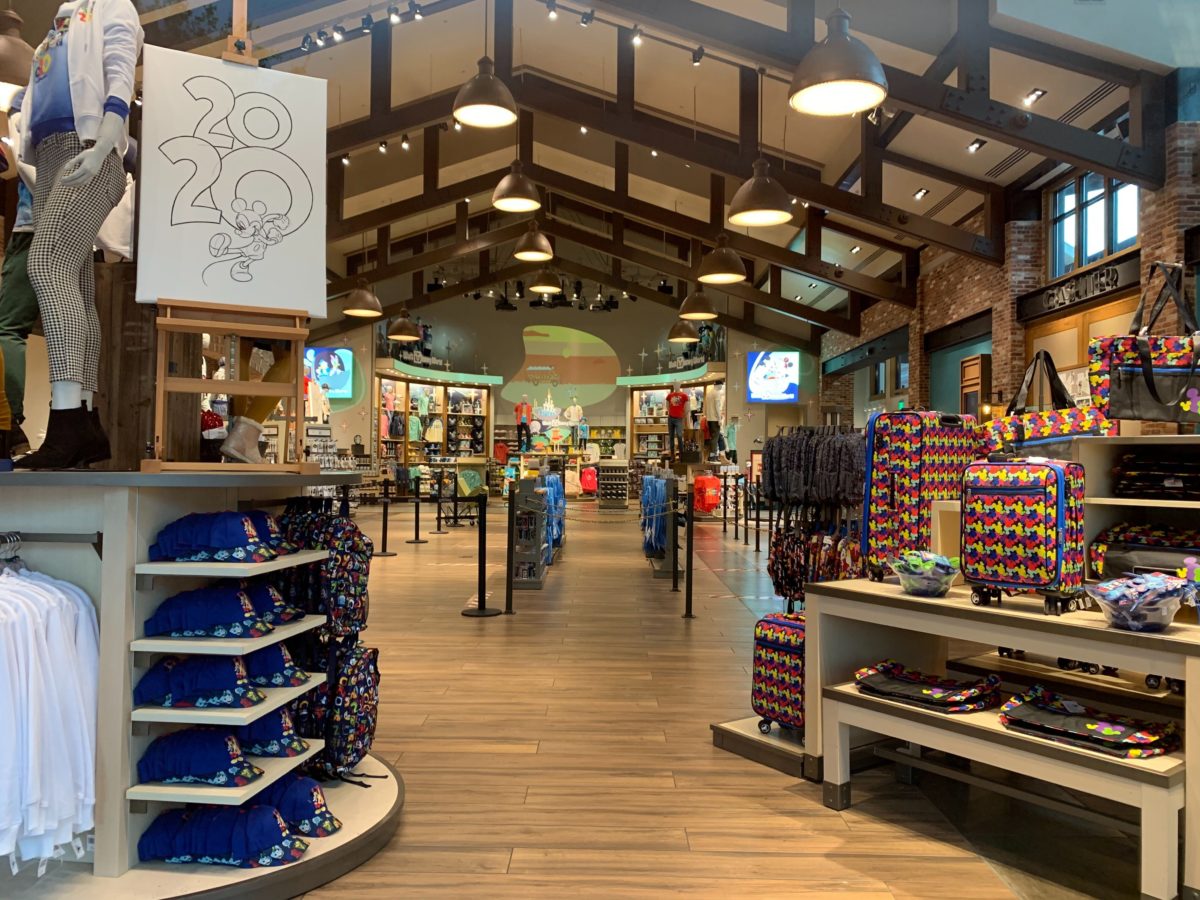 We expect World of Disney to have all of the latest releases in stock, with items ranging from the 2020 and Park Life collections, to the newest Loungeflys, leggings, and Minnie Ears.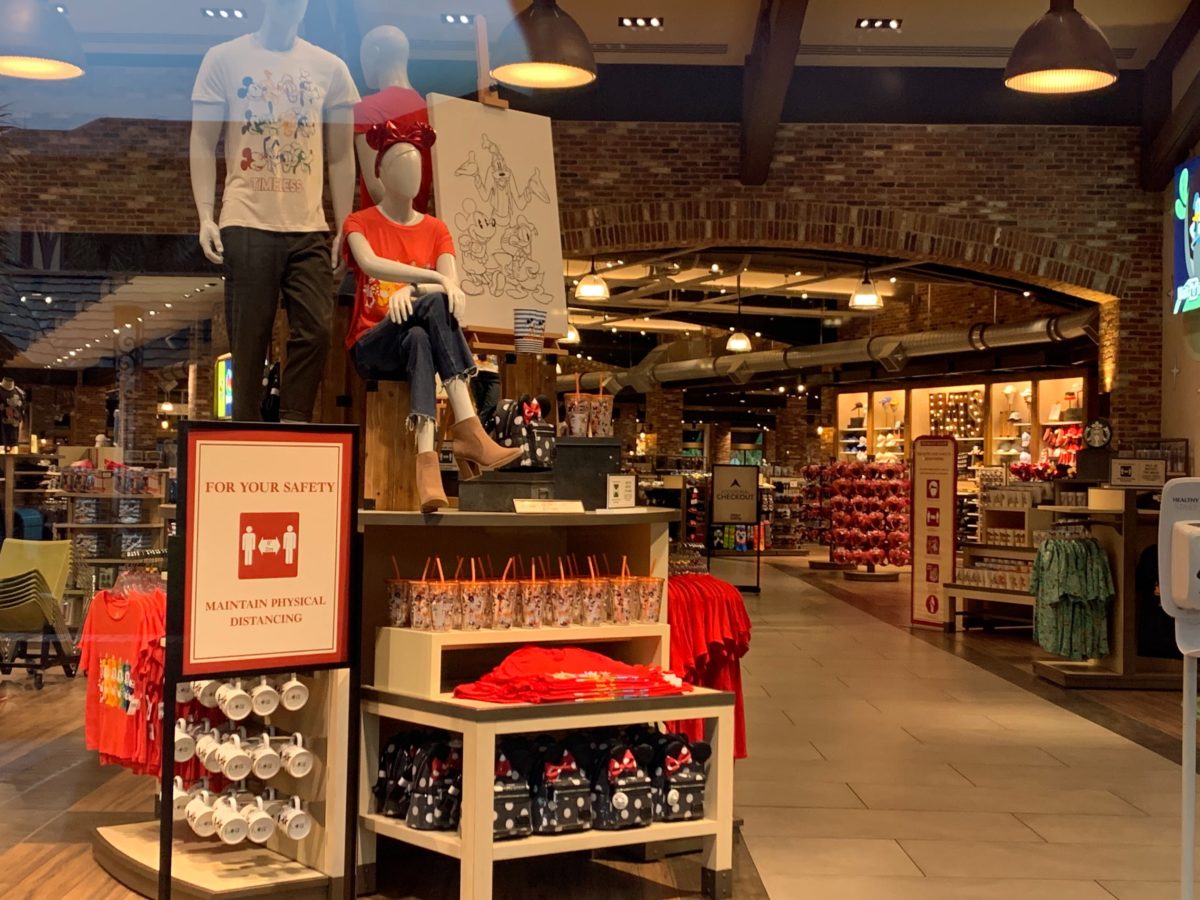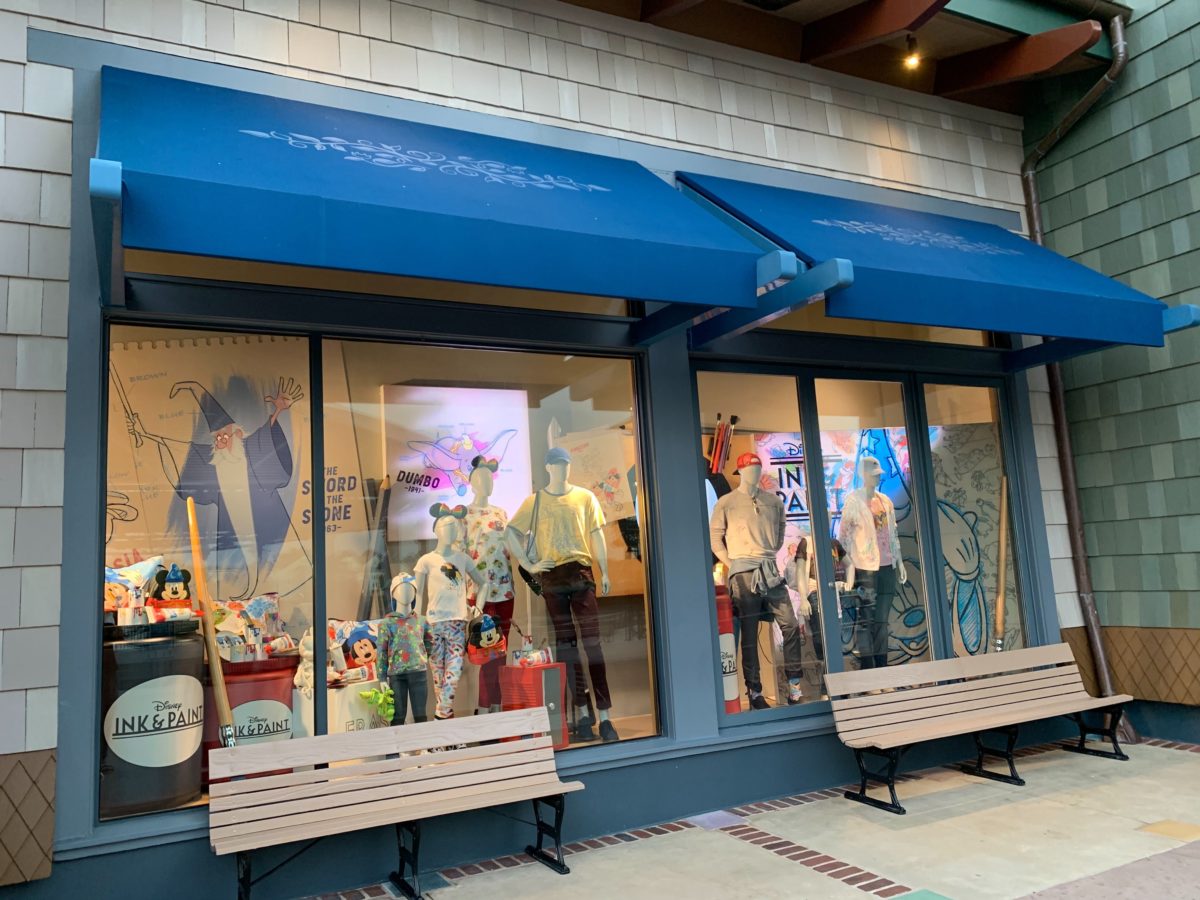 If you weren't able to grab some Ink & Paint merchandise before the closure, it seems there's still plenty in stock and on display. We're also hoping to see the Minnie Mouse: The Main Attraction collections, as well as any new items that have been released on shopDisney throughout the closure.
Will you be rope-dropping World of Disney tomorrow morning? Let us know in the comments, and we'll see you there!