After Phase 1 reopening of Disney Springs began this week, several stores in the shopping district have begun to open their doors after initially remaining closed for the first few days. Today, four merchants reopened to welcome guests at Disney Springs.
Kiehl's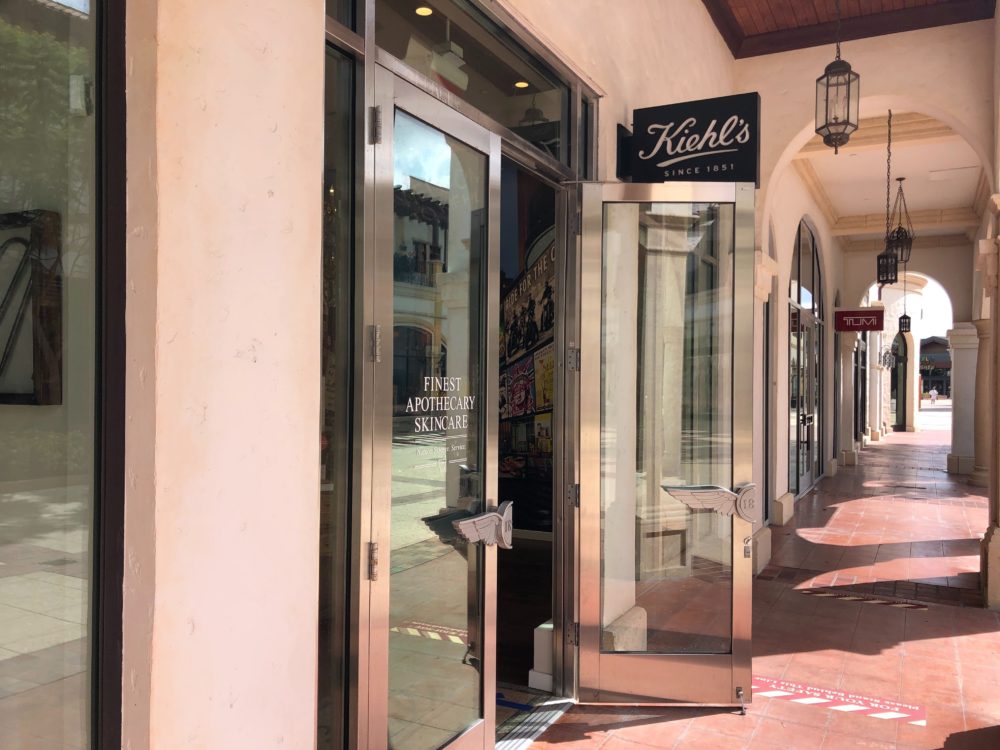 Outside of Kiehl's, signs for social distancing and line markers are on the ground. The door is propped open so guests don't have to touch the handles.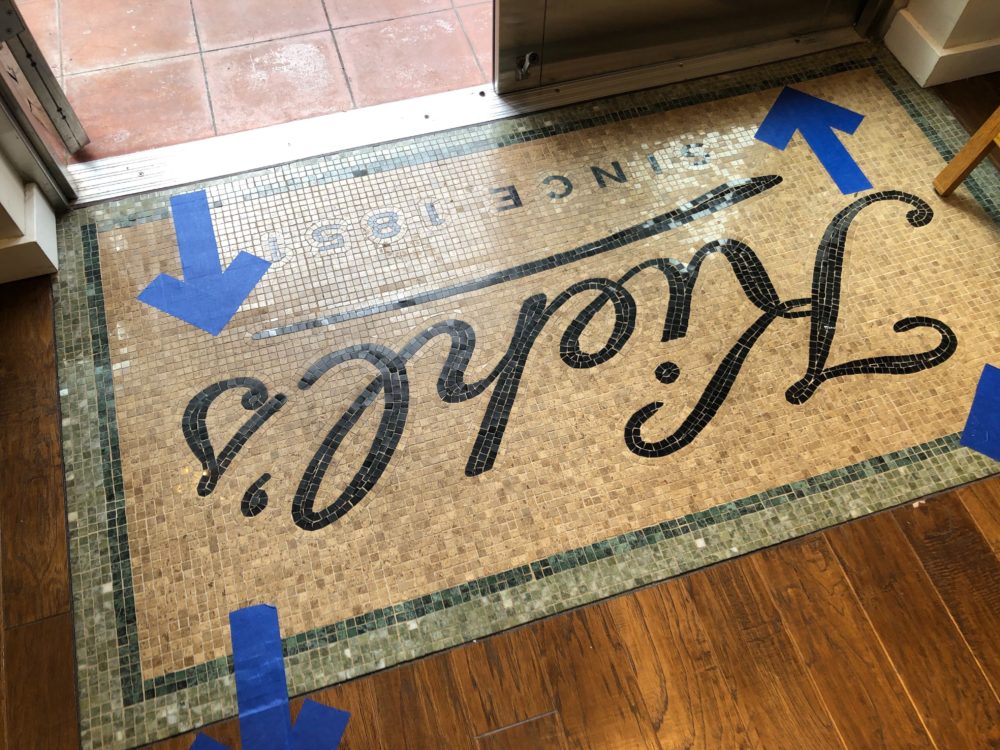 As you walk in, blue tape arrows on the ground mark the entrance and exit lanes.
Merchandise on the shelves remains in place as usual.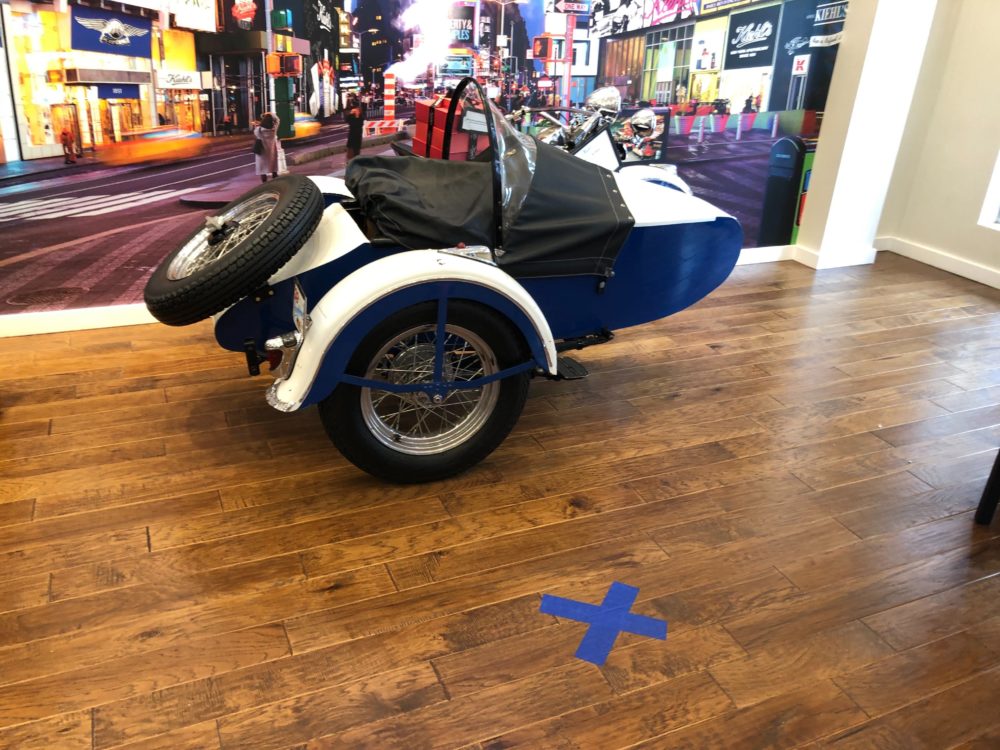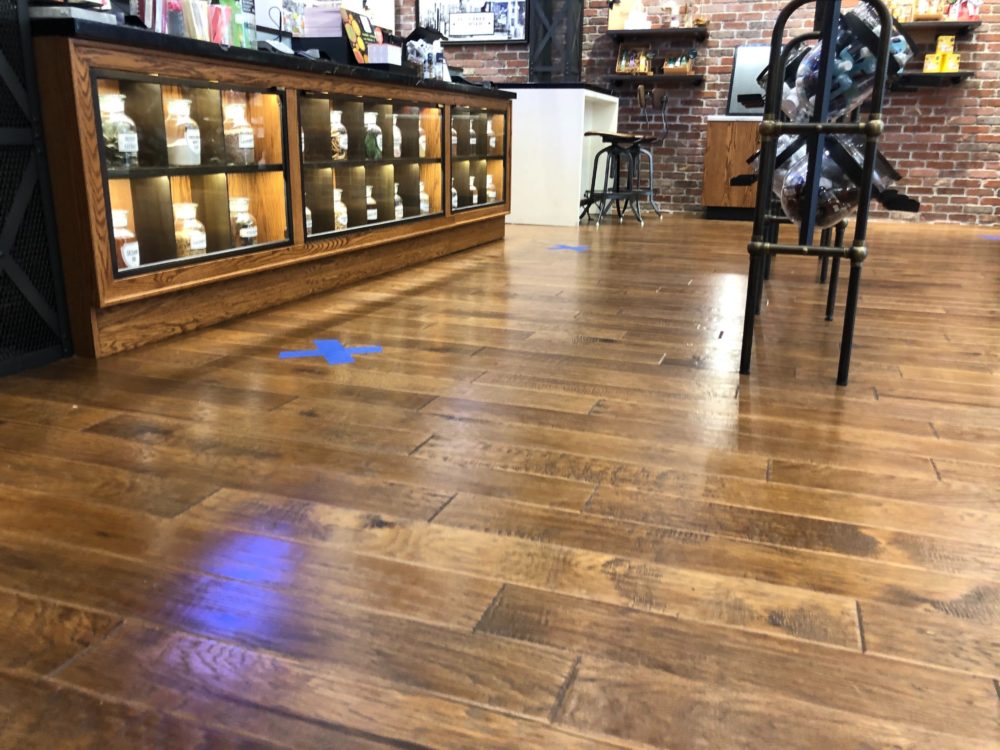 Markers on the floor throughout the store also indicate where guests should stand while waiting in line for social distancing.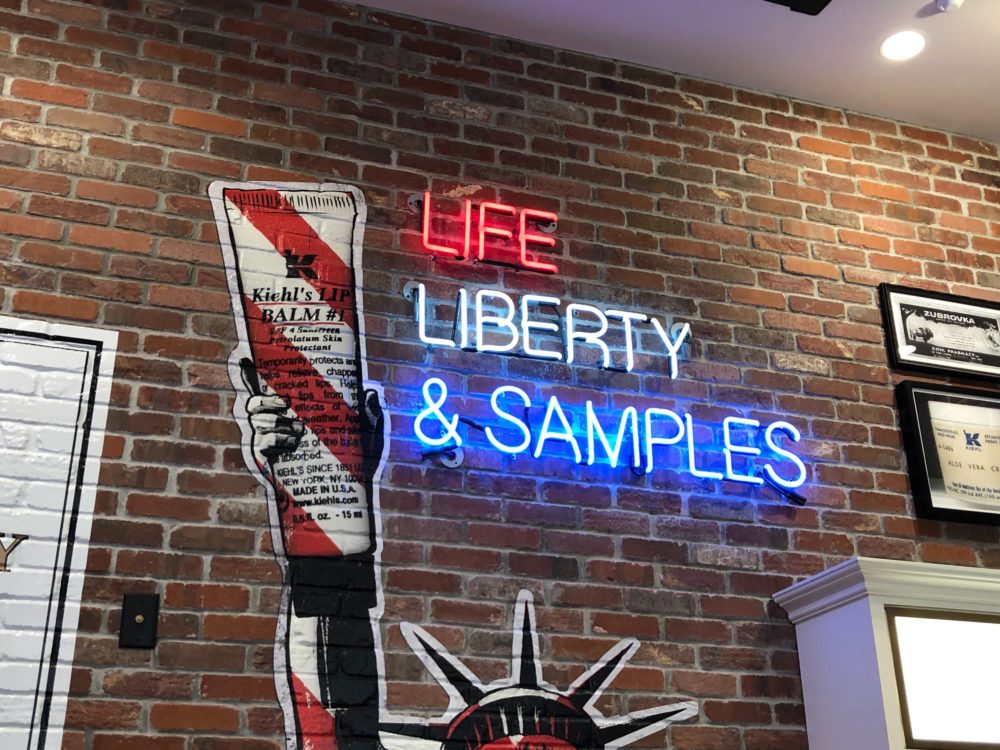 For samples, guests can no longer just grab samples or get samples applied at the store.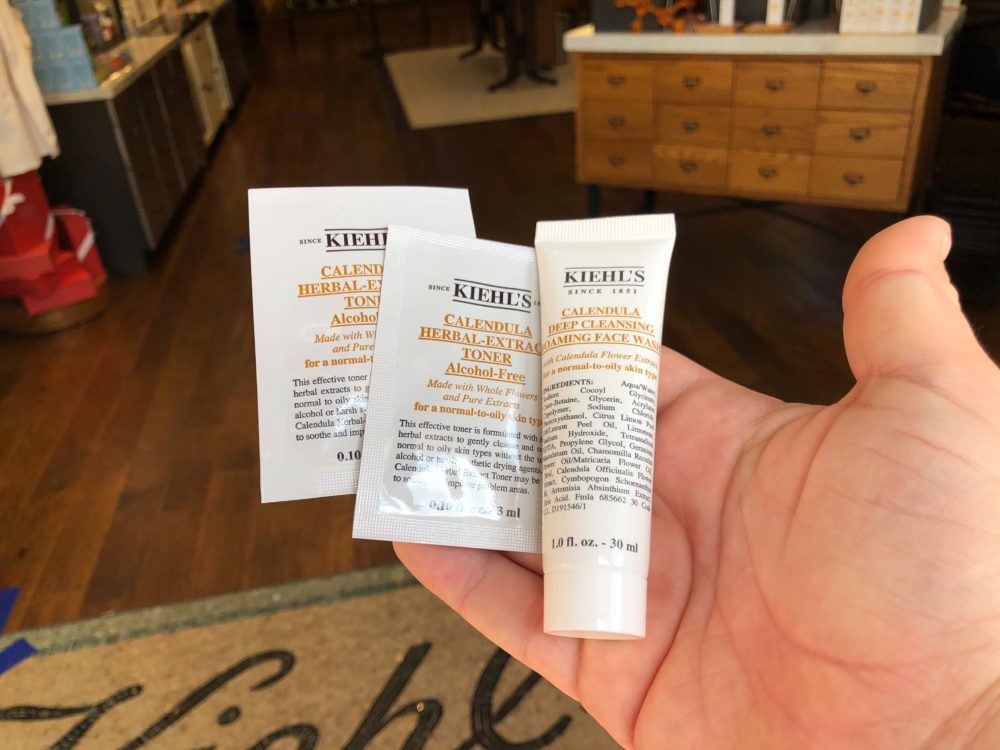 As one of the store associates told us, individual samples are available to give to guests upon request, but they must be opened and applied outside of the store.
Francesca's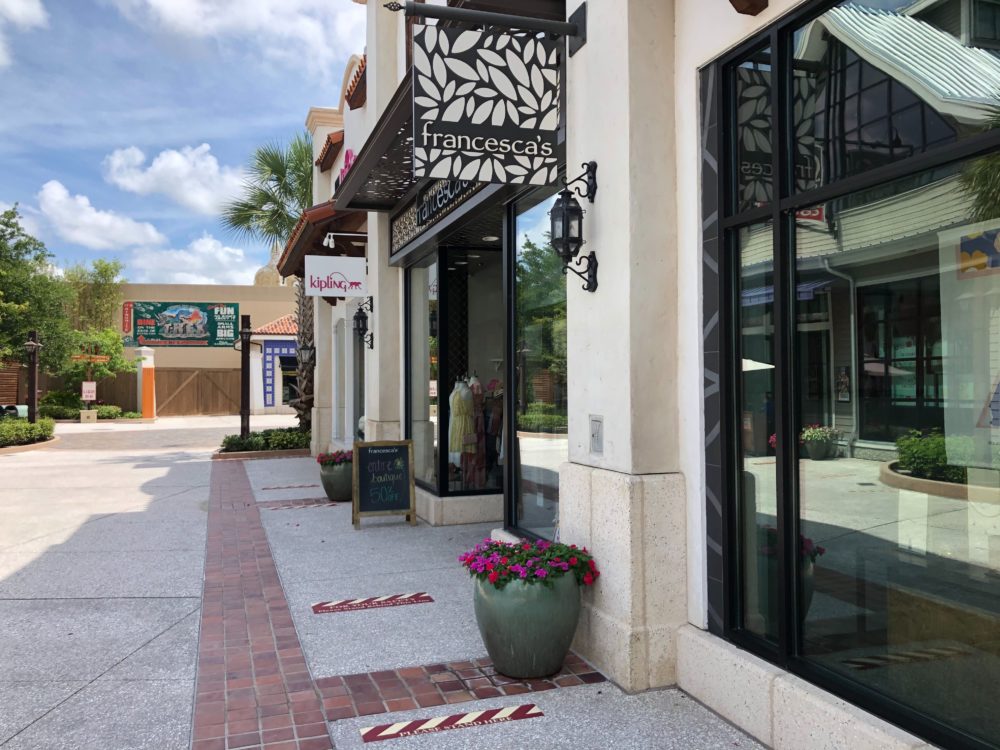 Outside Francesca's, social distancing markers are in place like the stores around it. The door here is not propped open. Capacity is being kept to 19 guests at a time currently.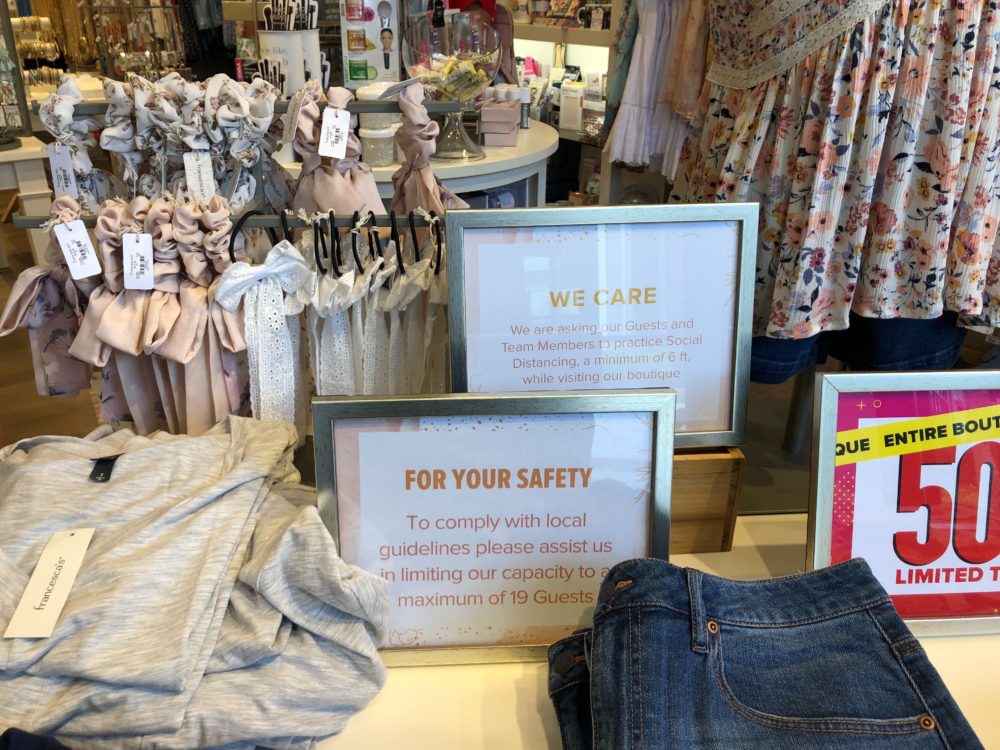 The inside of the store is relatively devoid of any visible changes. Only these signs notify guests inside of social distancing measures.
Tumi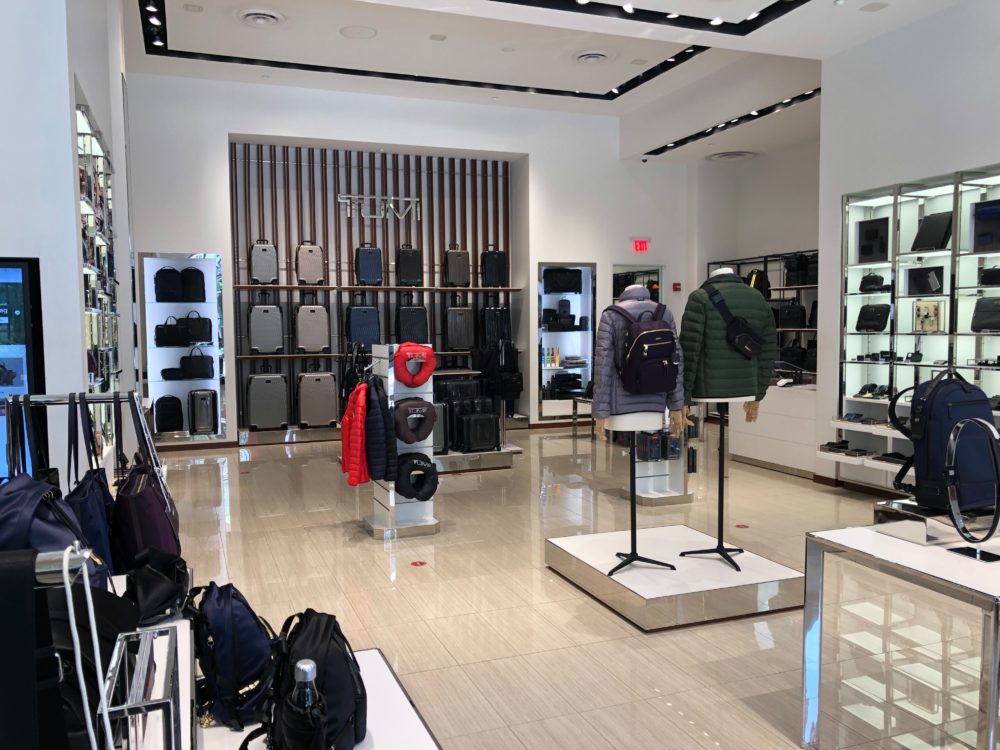 The inside of Tumi remains the same for guests at Disney Springs.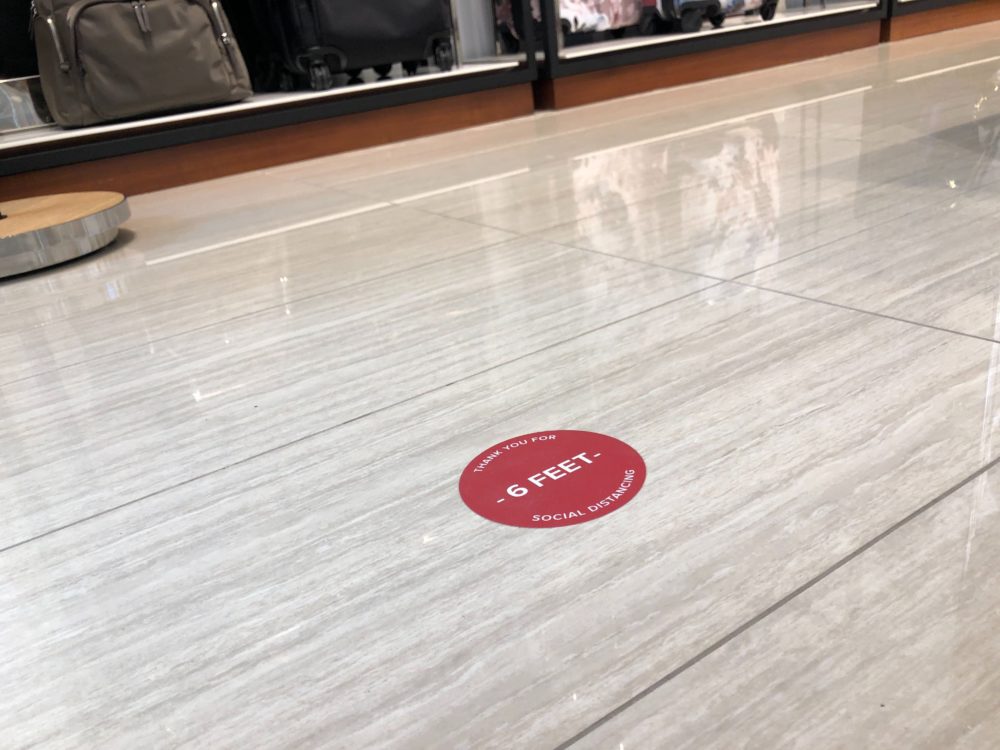 The only markers visible inside are these small red circles placed at various locations throughout the store reminding guests to maintain social distancing.
Tommy Bahama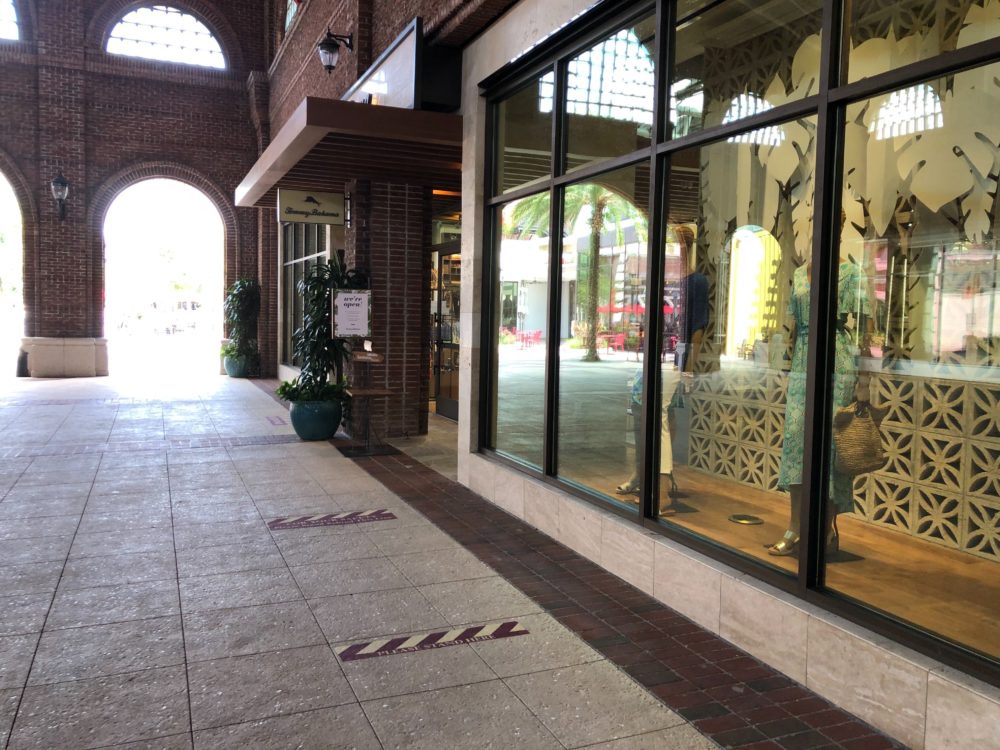 Tommy Bahama reopened today, with distancing markers outside the store entrance. The door was also propped open for guests.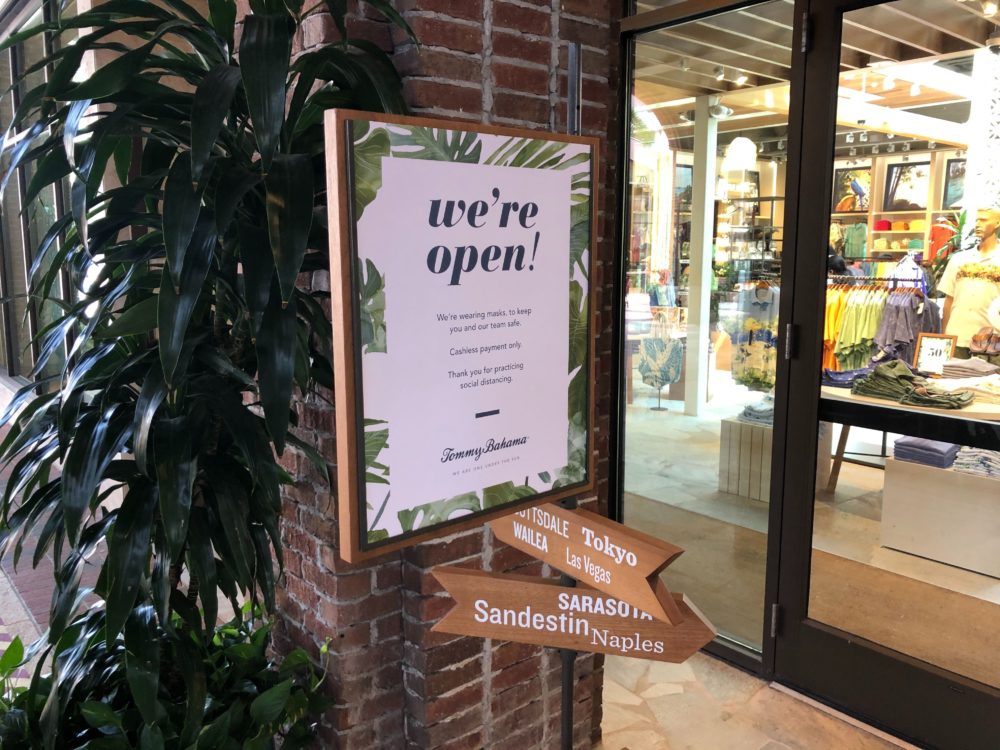 This sign outside notified guests that the store is only taking cashless payments and that social distancing is being enforced. Inside, samples of perfume and cologne have been pulled from shelves.
Stay tuned to WDWNT for the latest in Disney parks news.