We previously reported that the ESPN Wide World of Sports Complex at Walt Disney World was the clear frontrunner to house the NBA for the remainder of its 2019-2020 season, and the NBA has just released a very interesting statement on Twitter. Executive Vice President of Communications Mike Bass confirmed that the NBA and the Walt Disney Company are "engaged in exploratory conservation".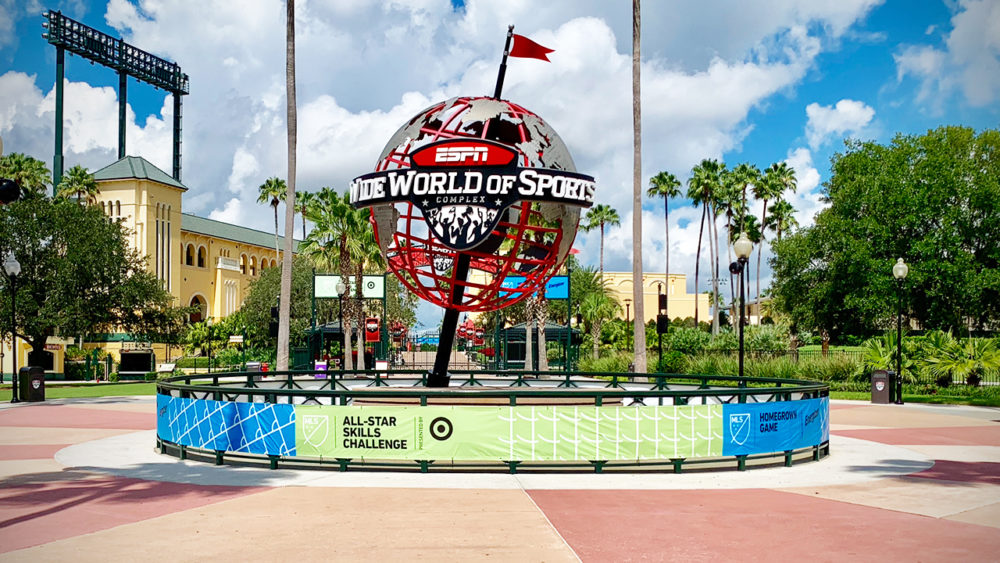 Read the full text below from the official NBA Twitter account: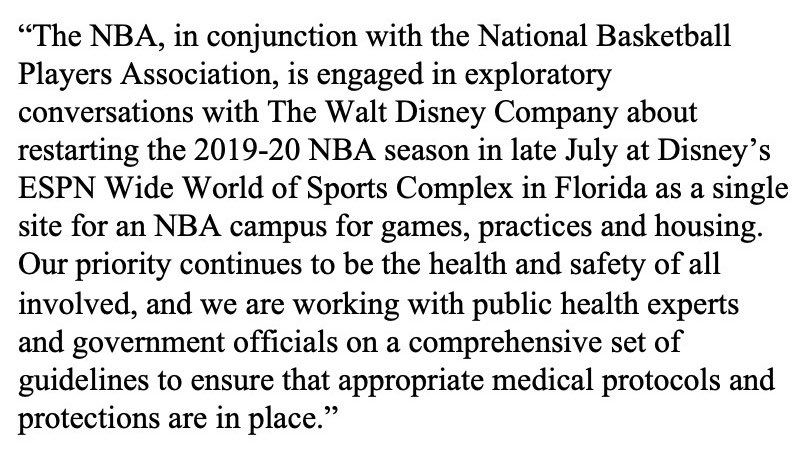 With Florida Governor Ron DeSantis' declaration that live professional sports are essential services, as well as former Cast Member turned Sports Commentator Keith Smith's piece in Yahoo Sports calling the ESPN Wide World of Sports complex an "ideal spot" to salvage the 2019-2020 NBA season, the Twittersphere has been speculating about upcoming announcements for weeks now.
In his article, Smith explained that he favored the complex because it has the capacity to house all of the players, coaches, trainers, officials, broadcasters, and other essential personnel in one location, limiting their exposure to the outside world, and therefore, the coronavirus. Smith also outlined possible options for accommodations including Disney's Art of Animation and Pop Century Resorts, as well as Disney's Riviera Resort if more higher-end housing was needed. WDWNT also believes that Disney's Caribbean Beach Resort might also be a great option, being that it is a moderate resort and more luxurious than value resorts like Disney's Pop Century Resort.
The Visa Center within the complex can accommodate as many as six full-sized basketball courts, or be configured stadium-style with one primary court, and it broadcast-ready, making it a great option for practice as well as games.
Aside from the practical logistics that the complex can provide, the Walt Disney Company and the NBA already have demonstrated an effective way of working together with the opening of the NBA Experience at Disney Springs last summer.
We may not have a confirmation or projected start date just yet, but make sure to check to WDWNT daily for all the latest updates regarding this story.