Disney Springs may have reopened its gates for the first time following the COVID-19 pandemic last week, but yesterday marked the day that select Disney-owned and operated stores finally reopened to the public. One of the most highly-anticipated places to be right now is the Marketplace Co-Op, everyone's favorite cluster of departments selling everything from Disney clothing, to housewares, to pet accessories, and even some tech swag. Welcome back!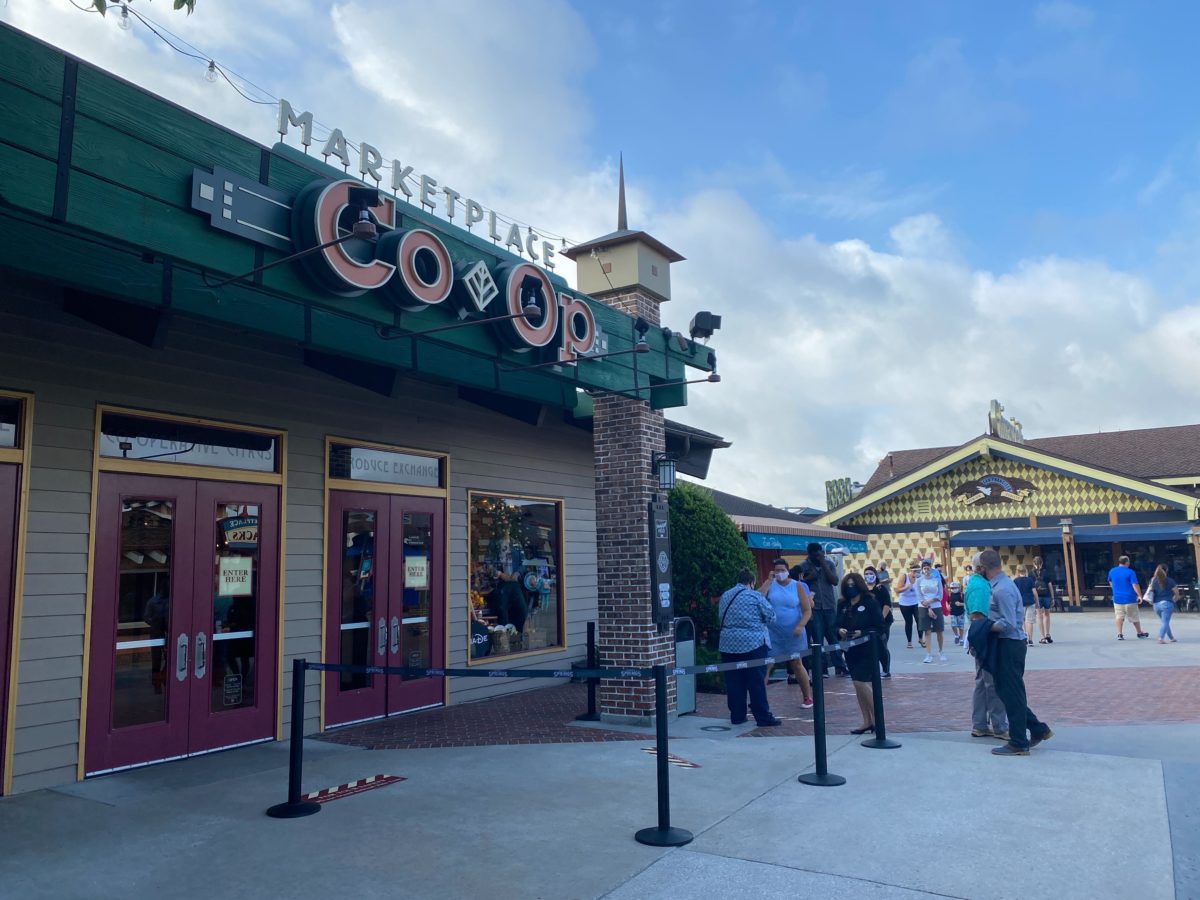 As high crowds are anticipated for the reopening, a virtual queue system is in place for the store. Cast members in blue shirts can be seen taking guests' information outside the marked-off store entrances.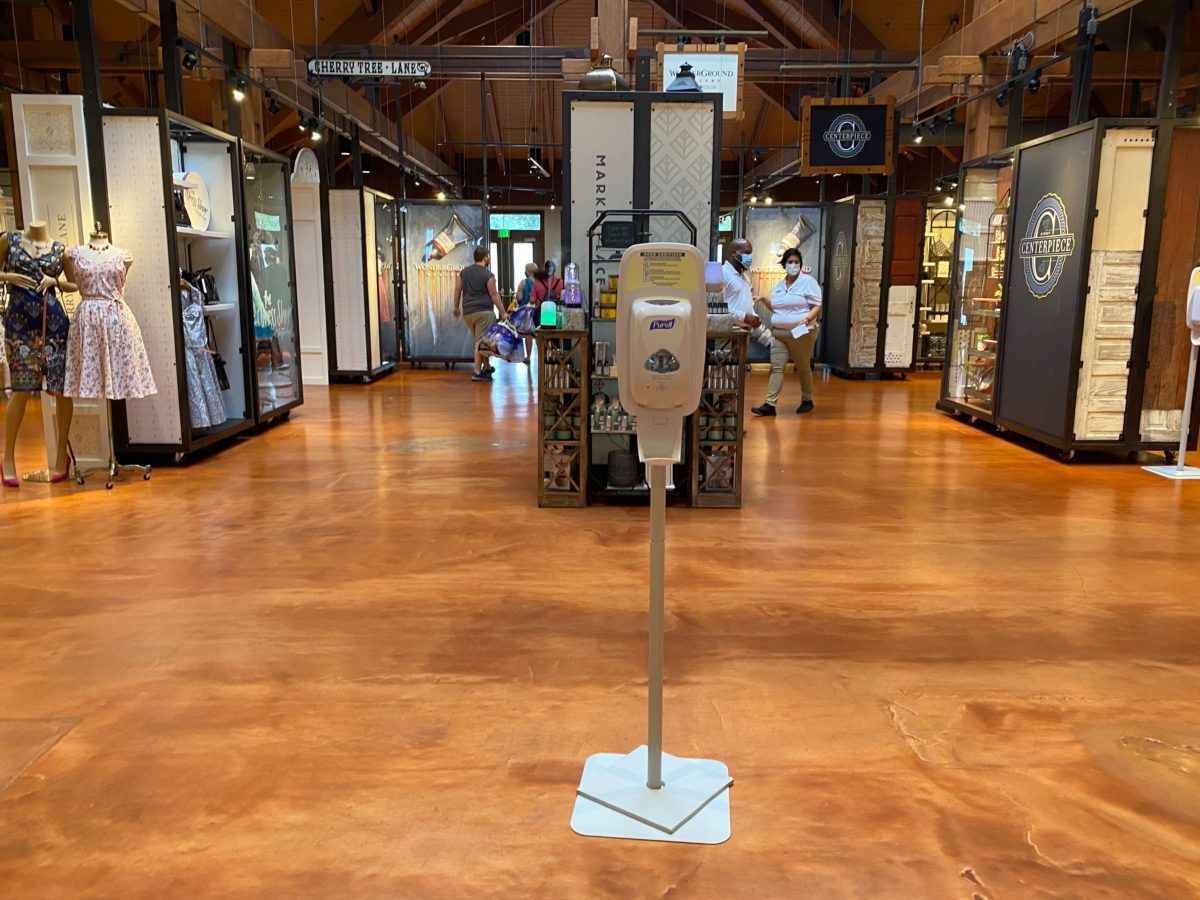 And we're in! The first thing we noticed is that we're greeted by a pop-up hand sanitizer stand, the first of many new health precautions which have been implemented across the Co-Op. Let's take a look at what else is going on around the store, shall we?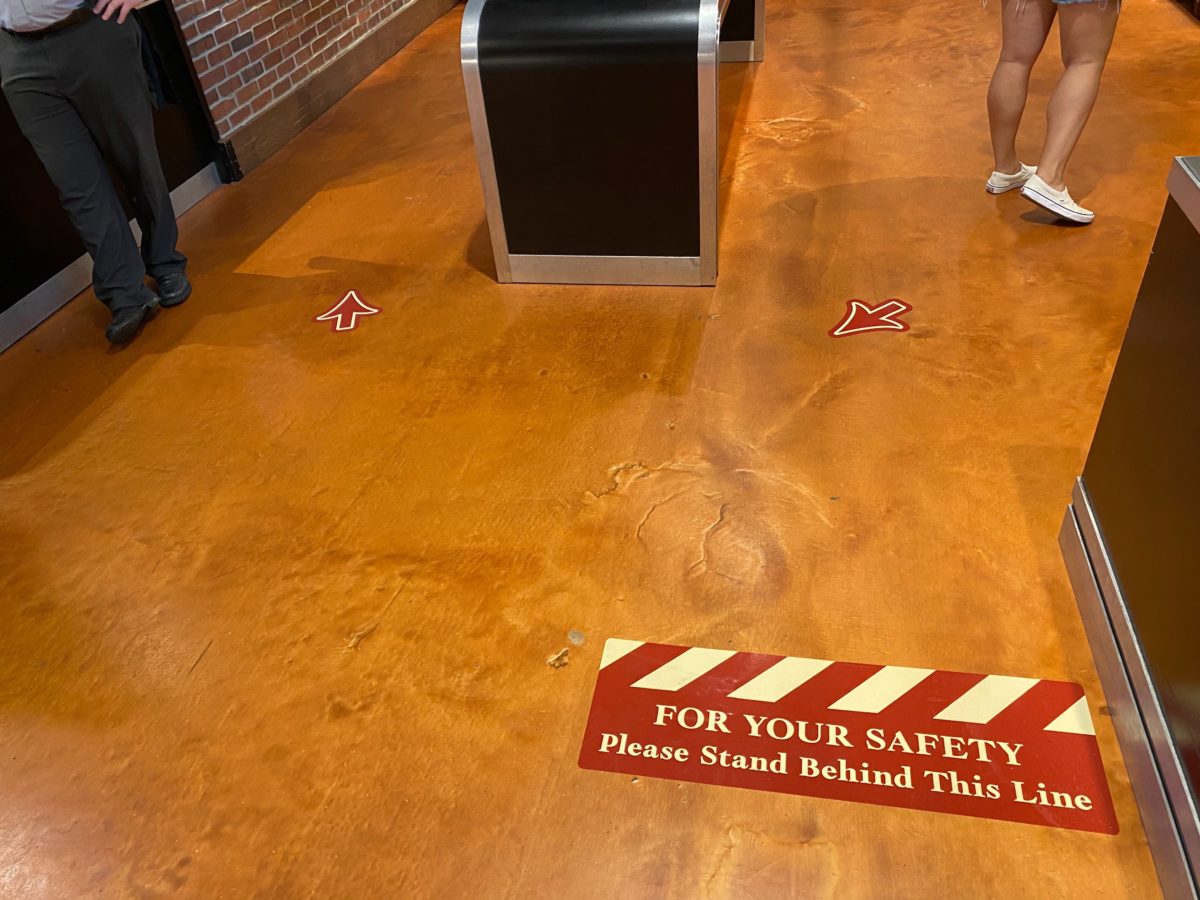 So, like all the other shops and eateries around Disney Springs, the floor is covered with social distancing markers. These include blocks telling guests where and where not to stand, and arrows to promote a one-way flow of guest traffic.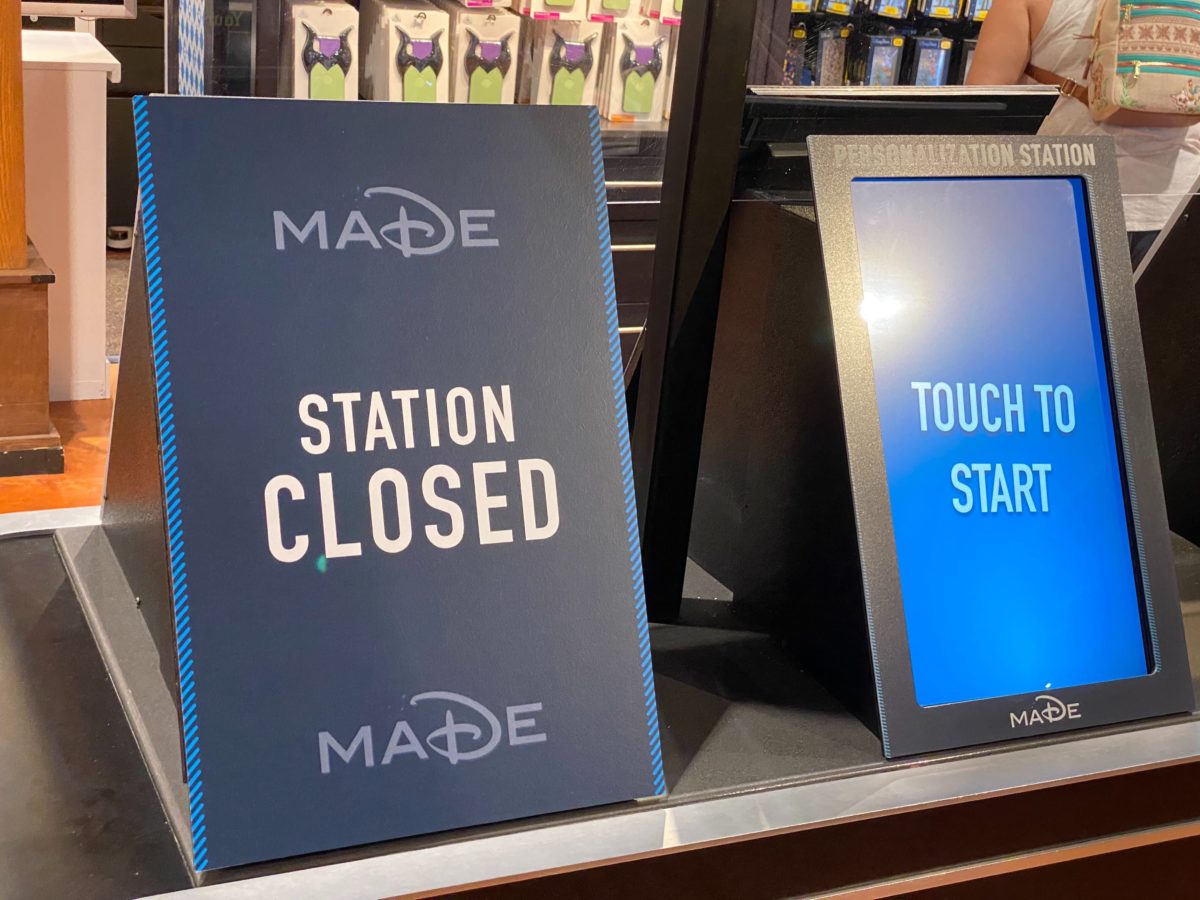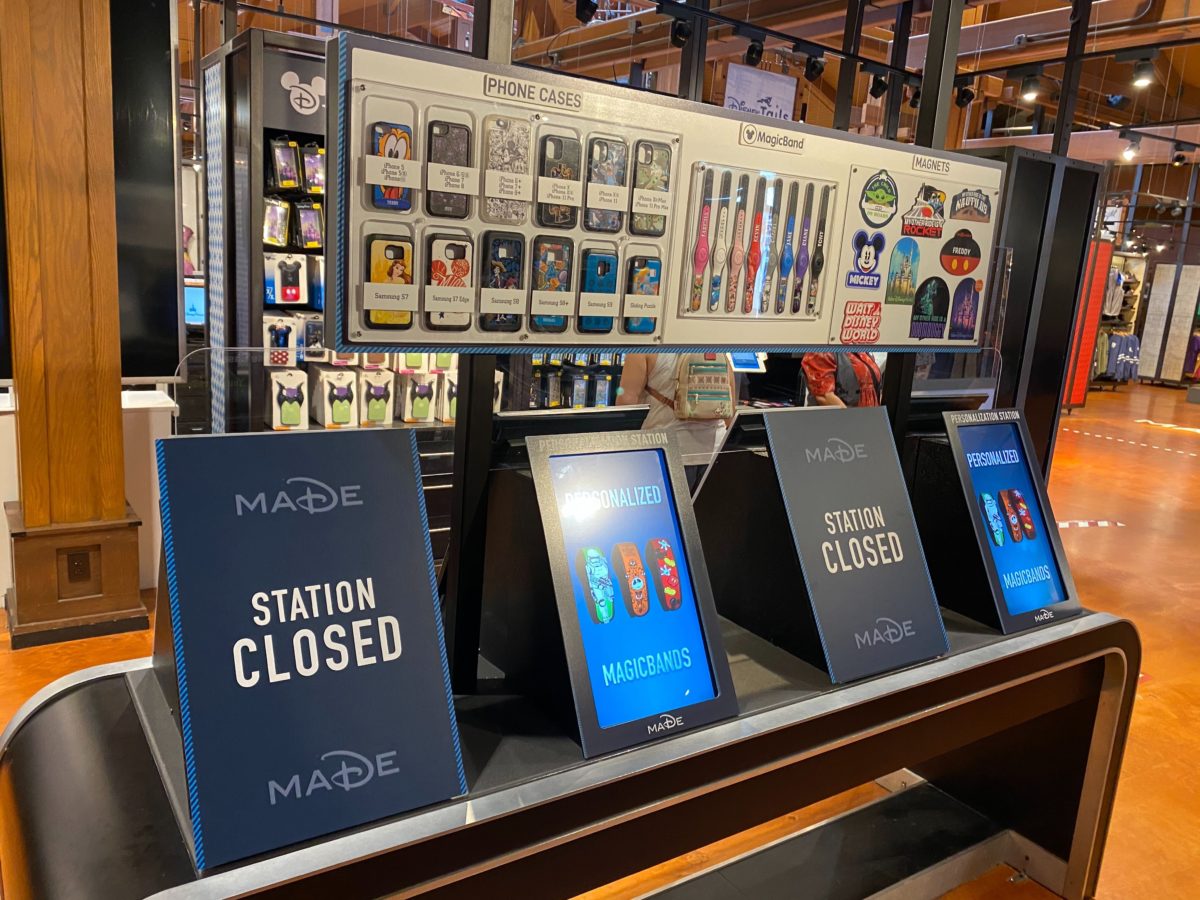 Over at the MaDe station where guests are usually able to create personalized accessories such as MagicBands and phone cases, the touch-screen stations have been predictably closed. The screens themselves haven't been covered up, but there are signs there to deter guests.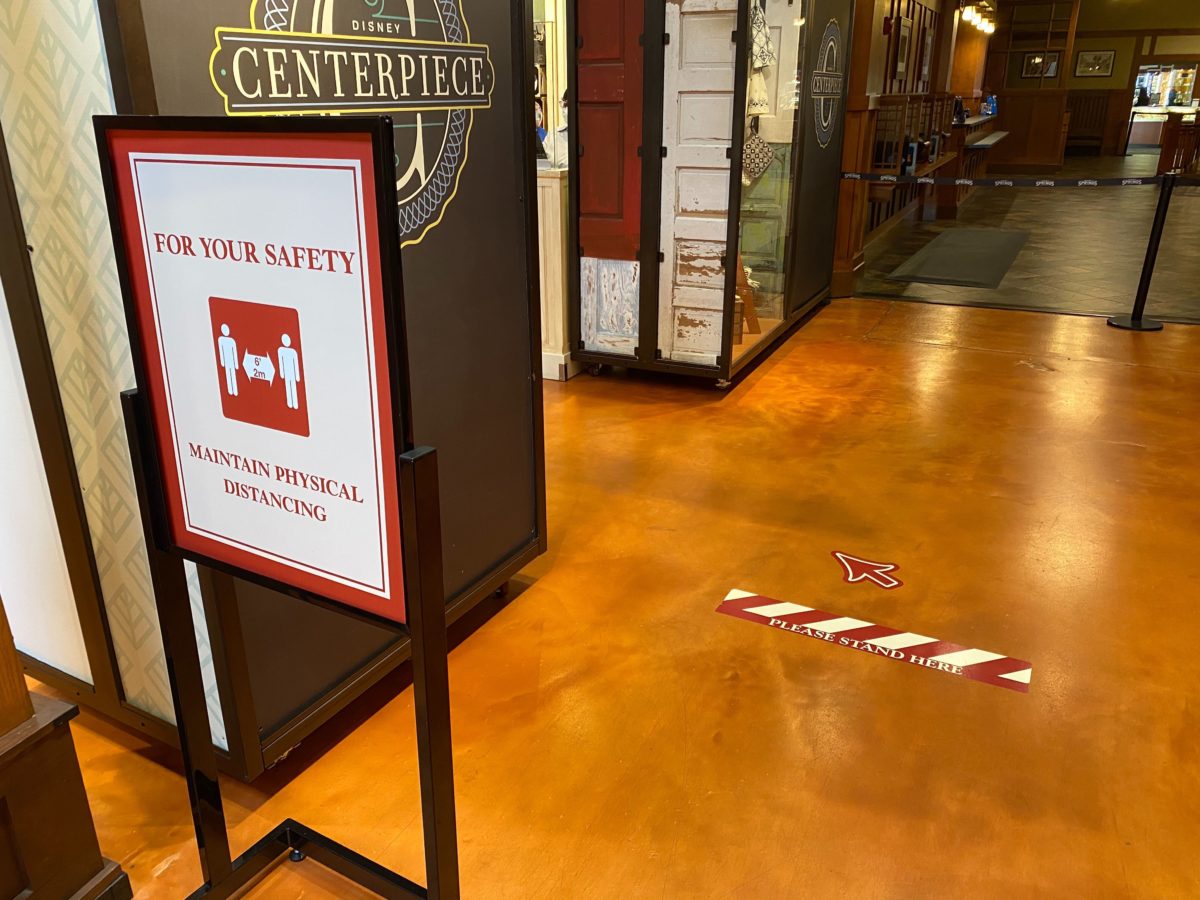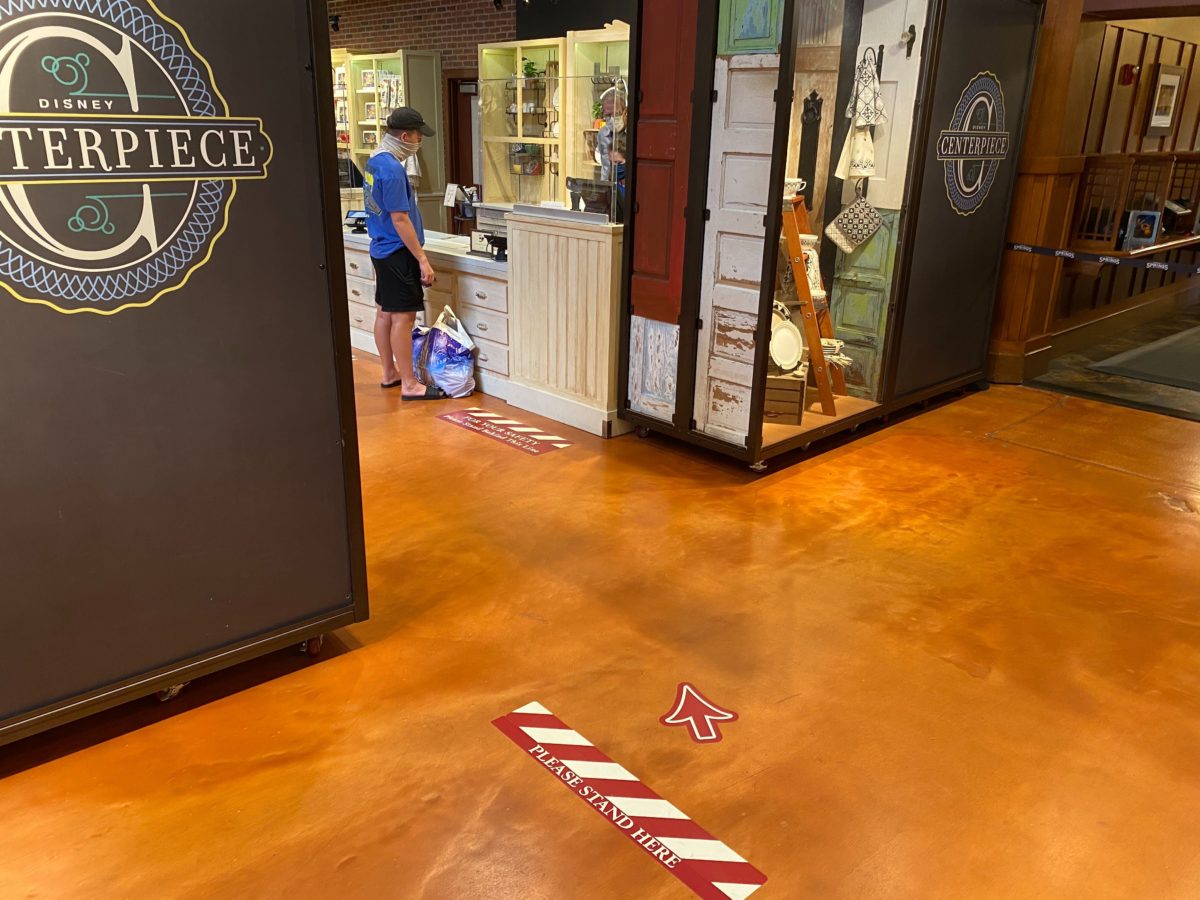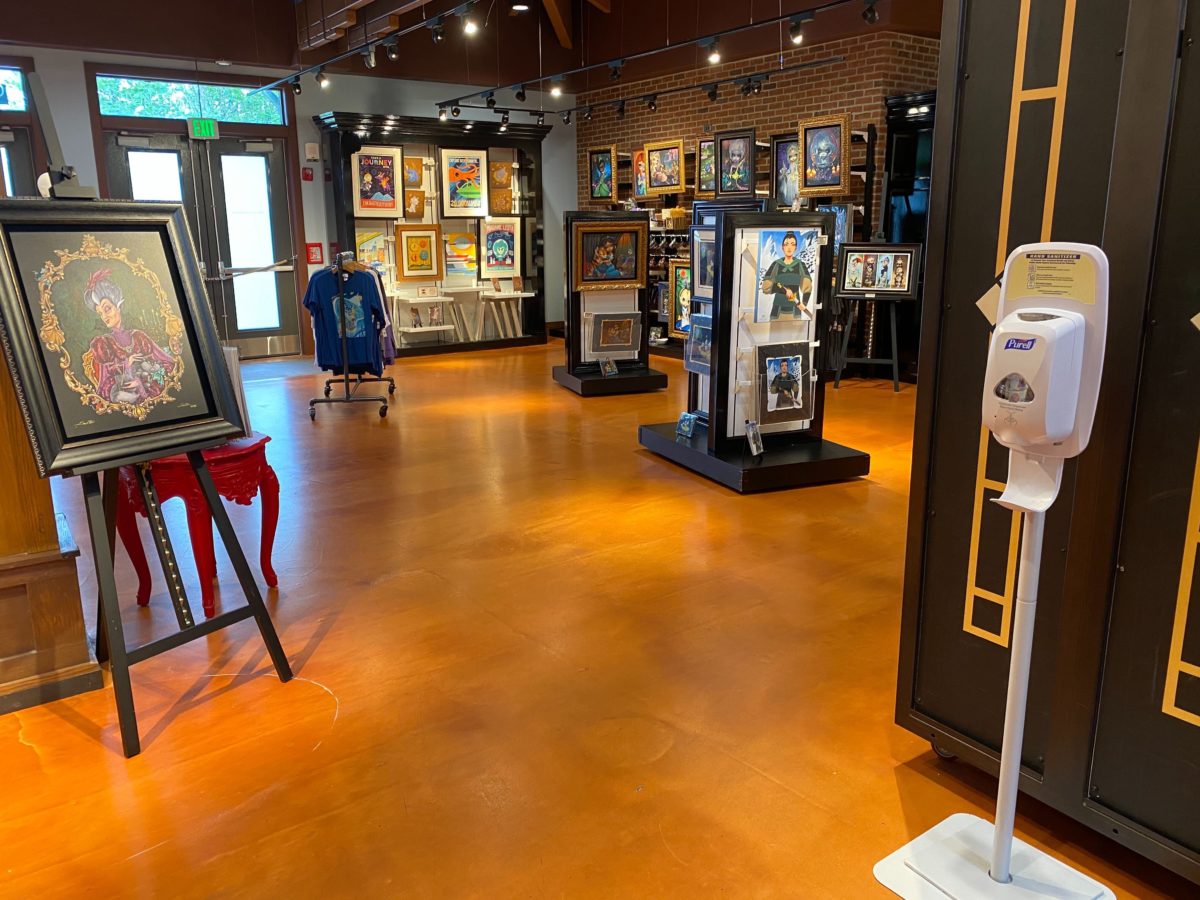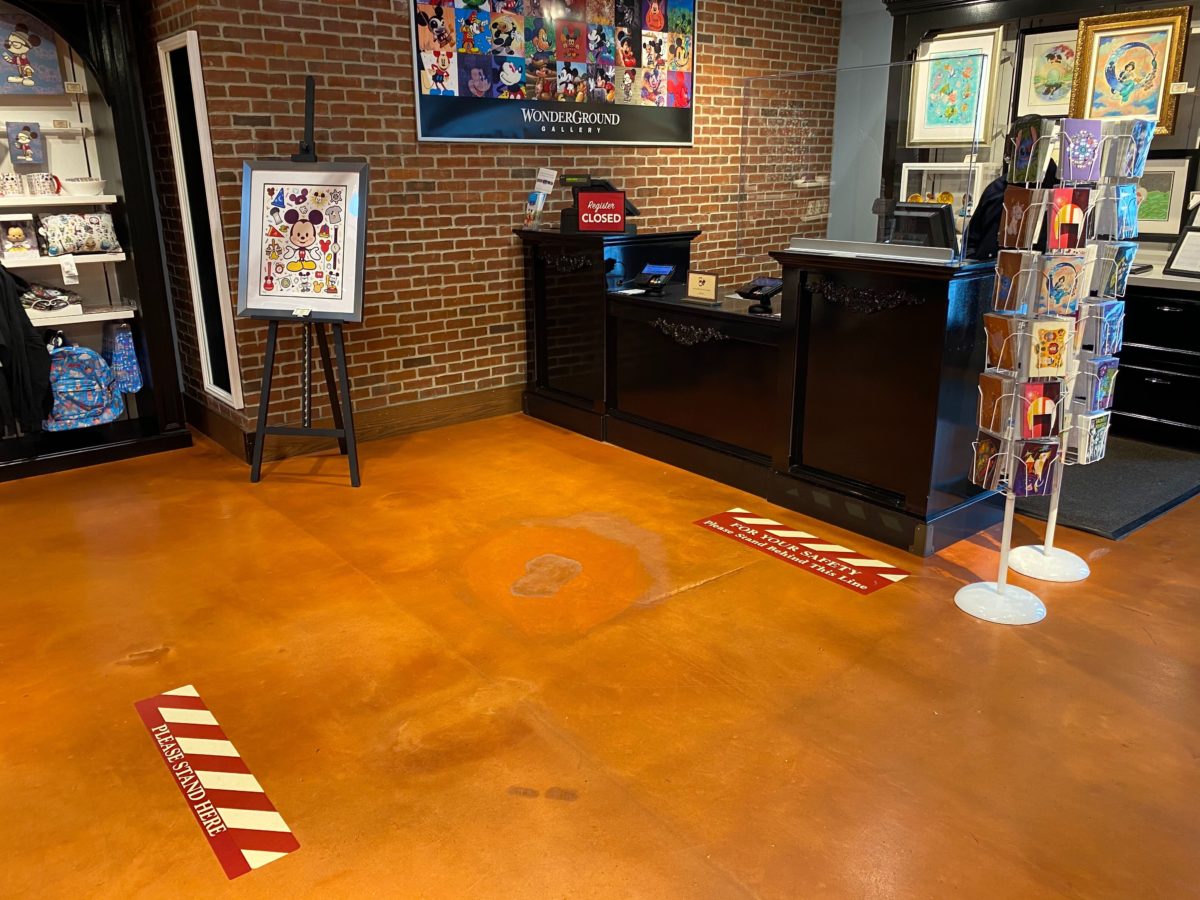 As more sanitizing stations and boards reminding guests of social distancing are scattered throughout the store, all registers have been updated with queue markers to ensure guests don't wait too close to one another. At the moment, various checkout desks have been closed, including this one in the Disney Gallery area of the store. Do note the plexiglass barriers at the registers as well, a new safety addition.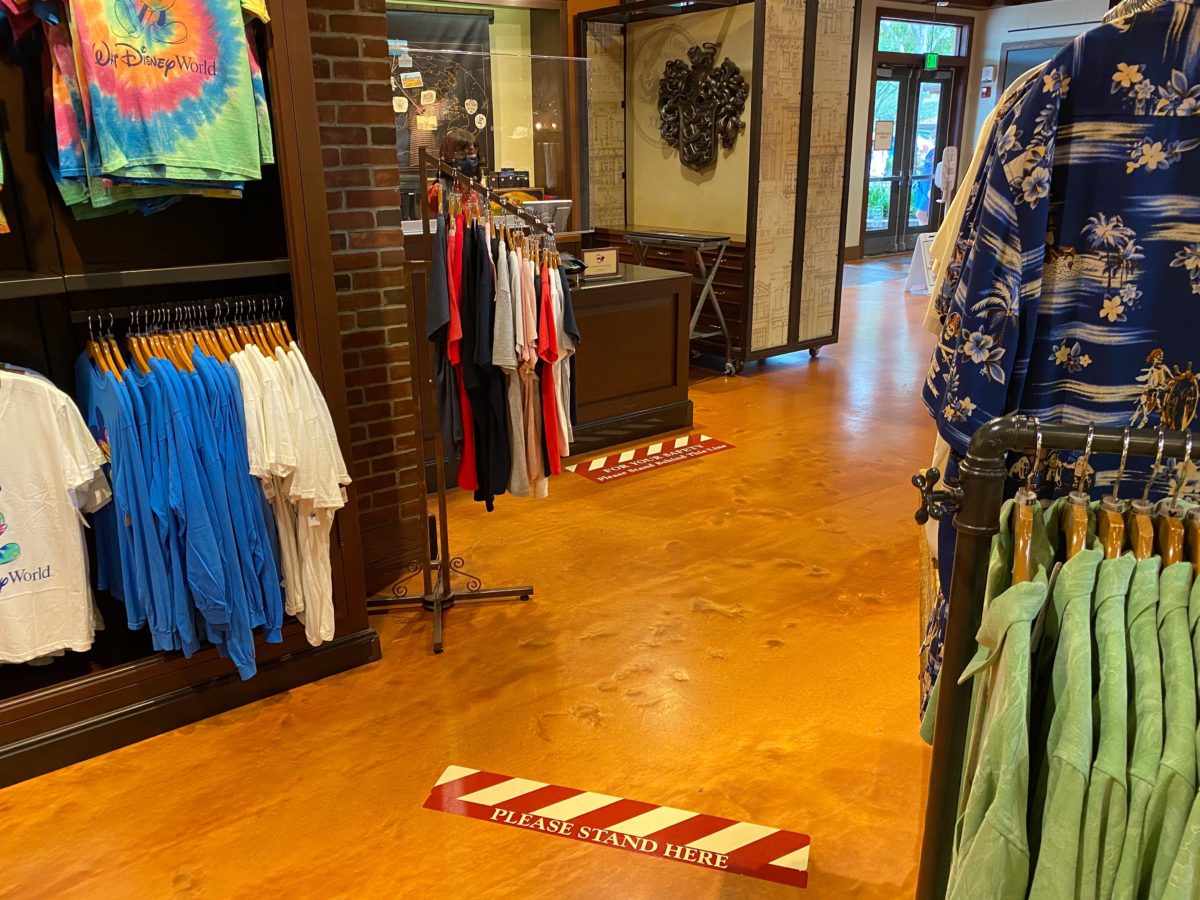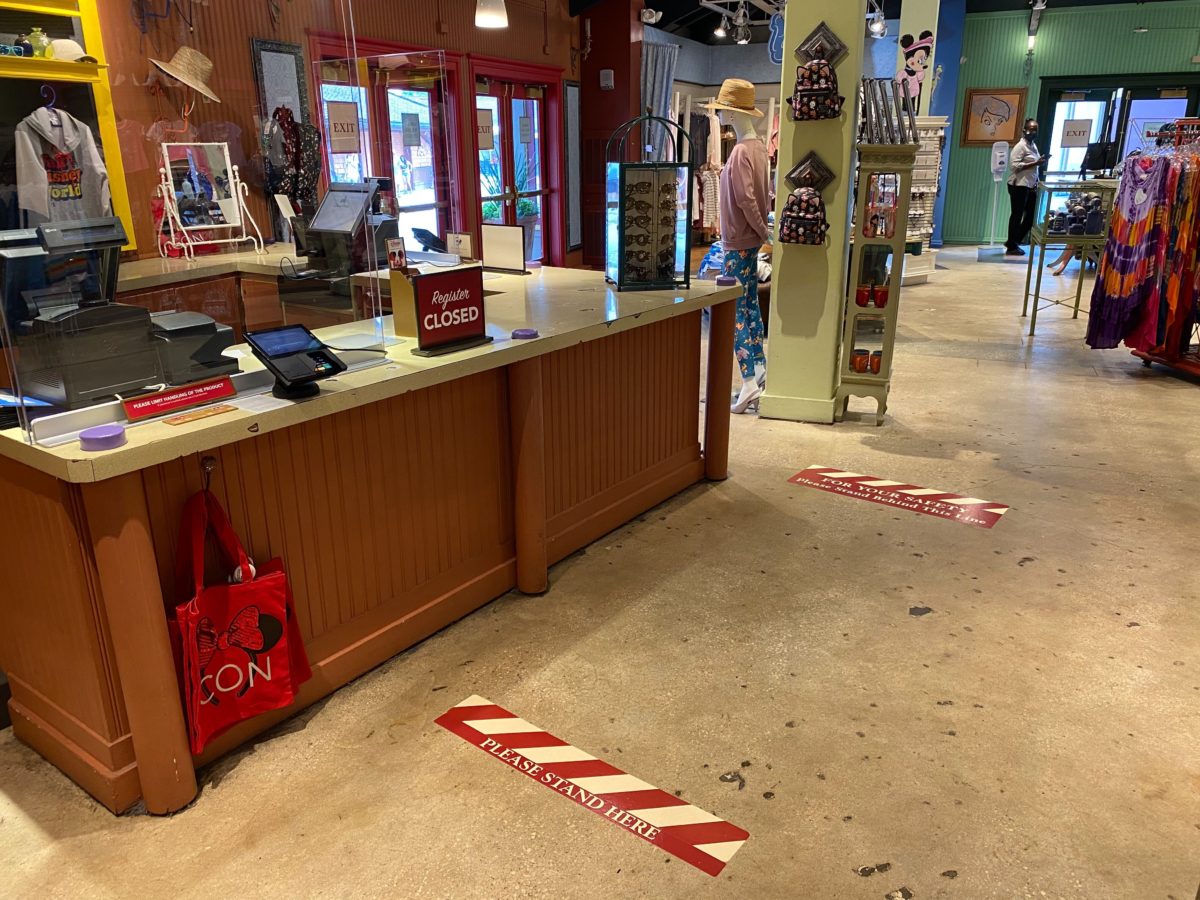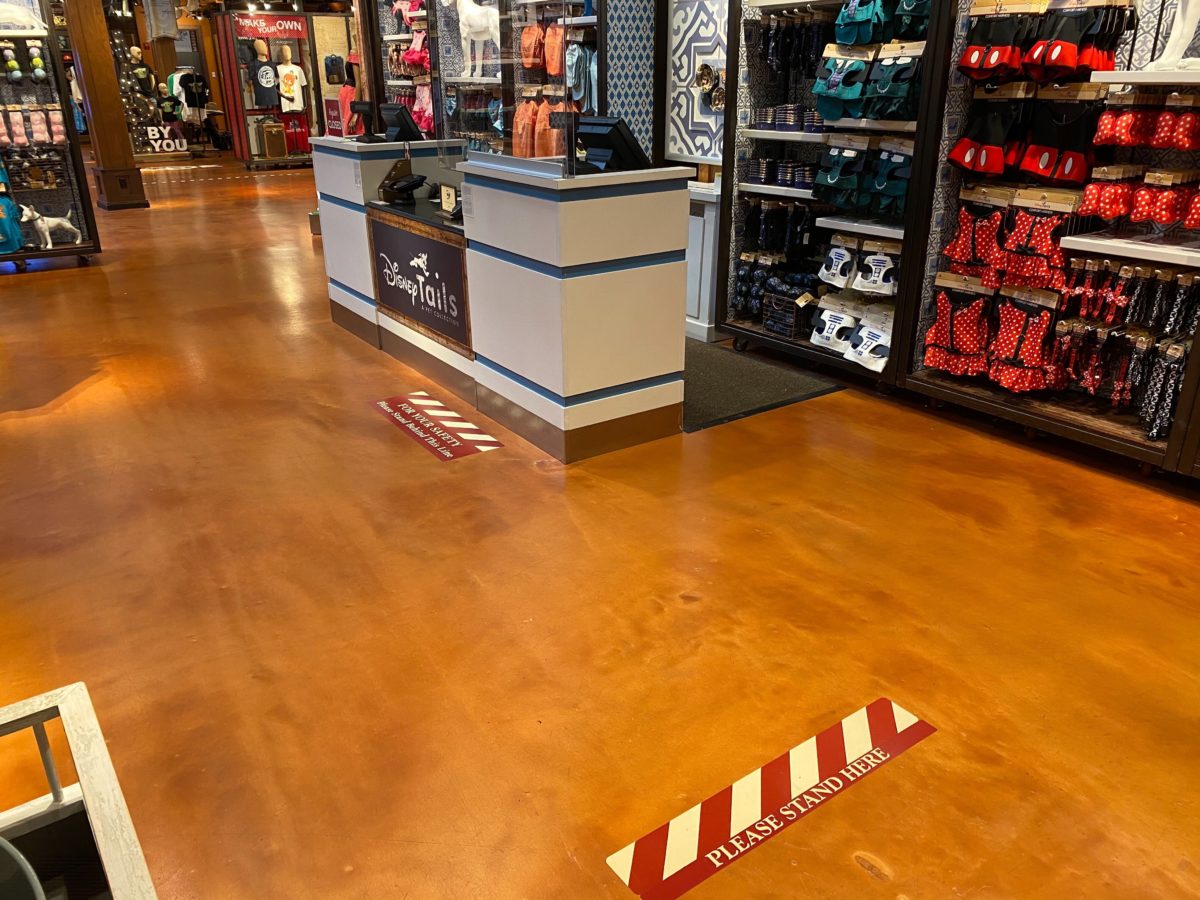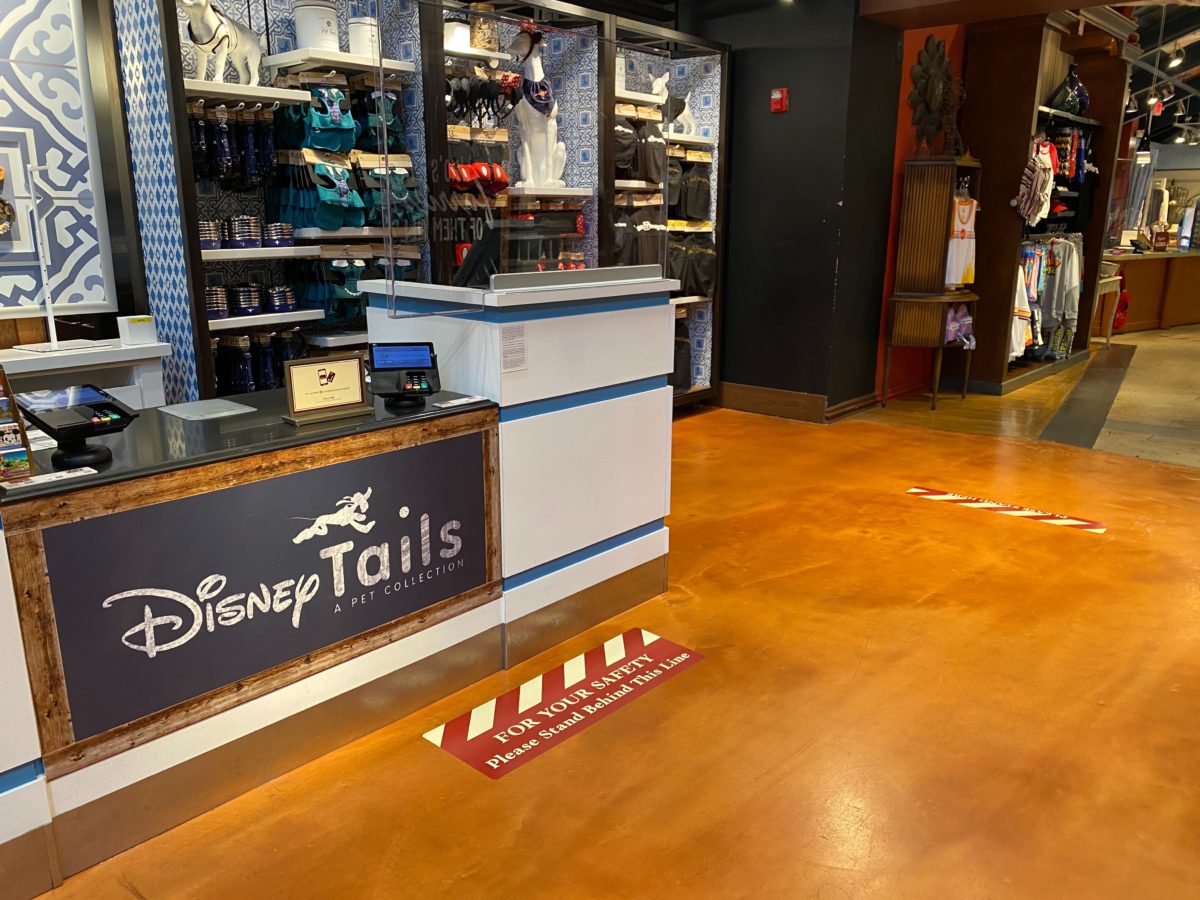 It's good to see that the markers on the floor in the Disney Tails part of the store clearly mark that paying guests should queue perpendicular to the register, to make sure the rest of the store is free to roam.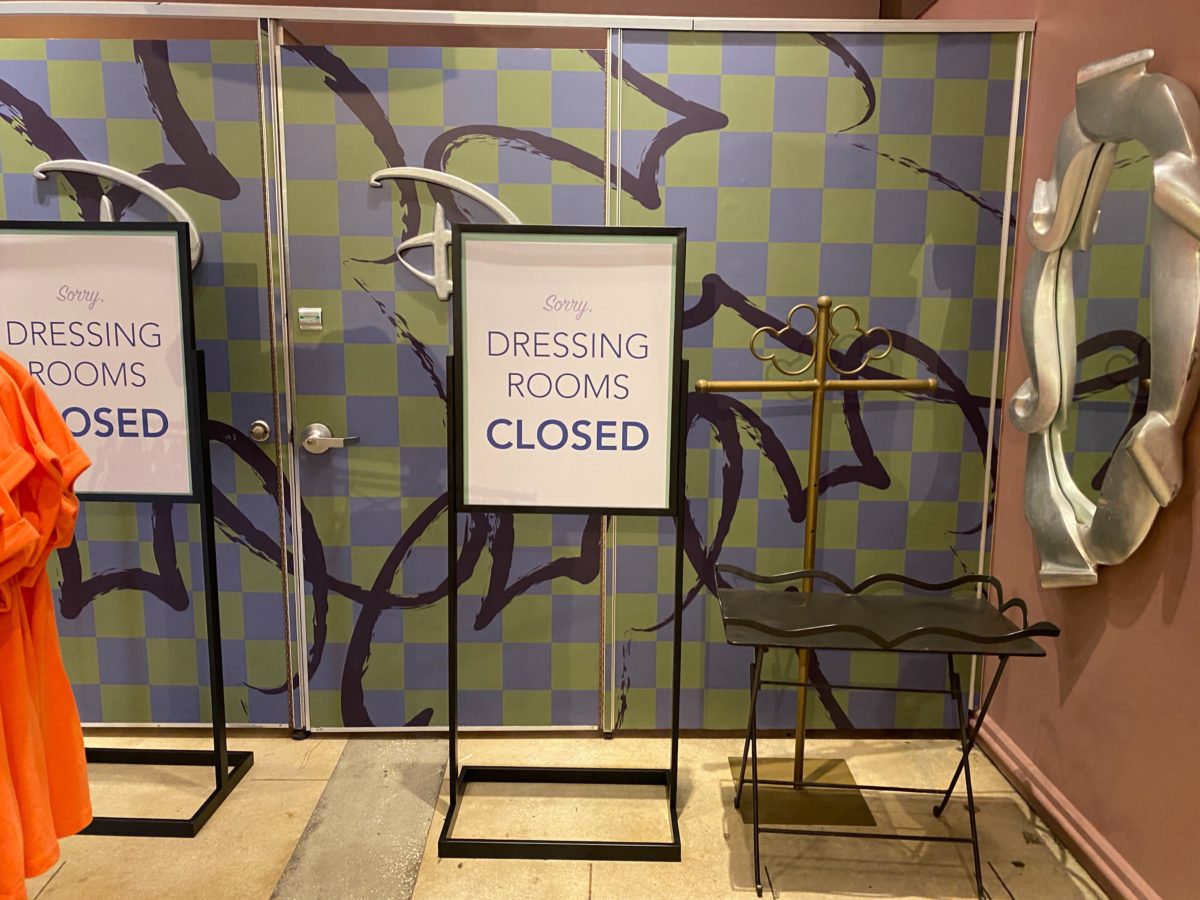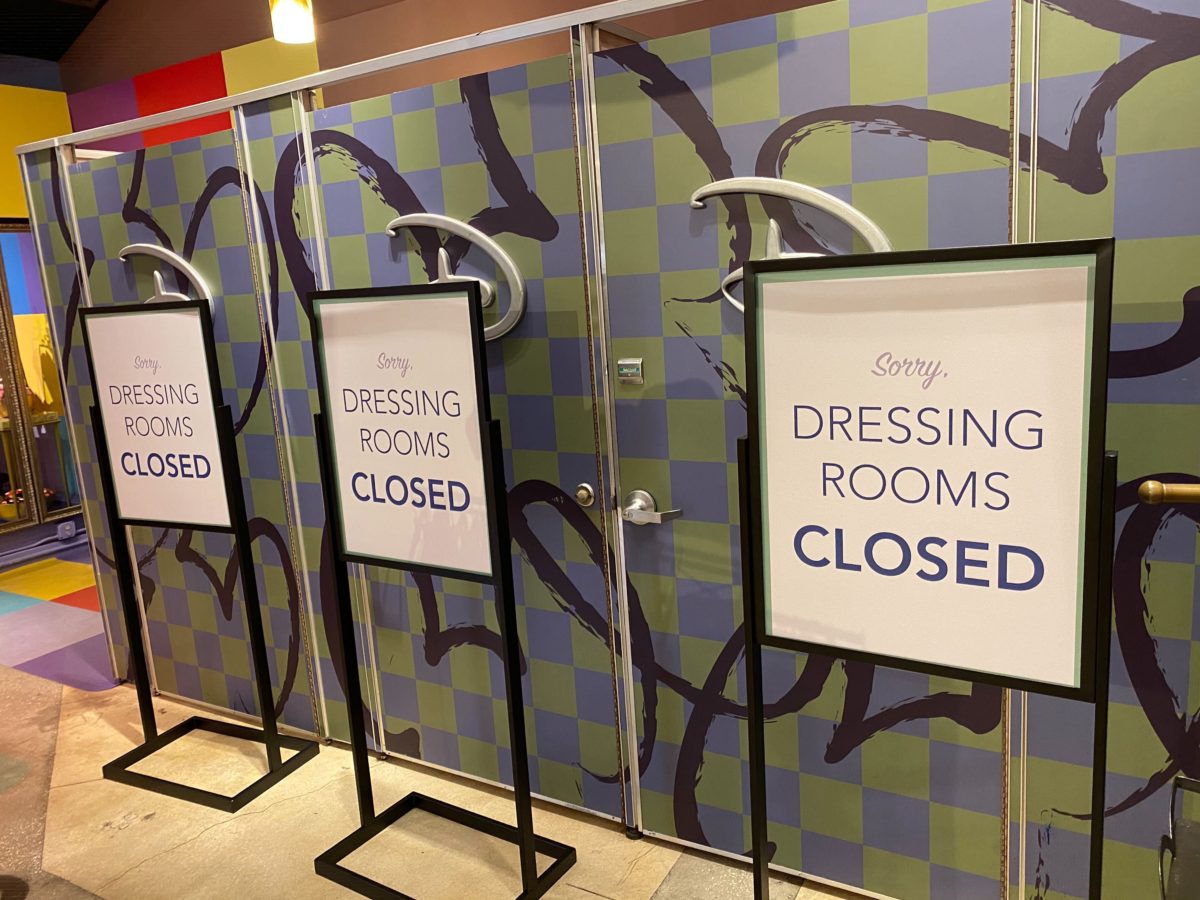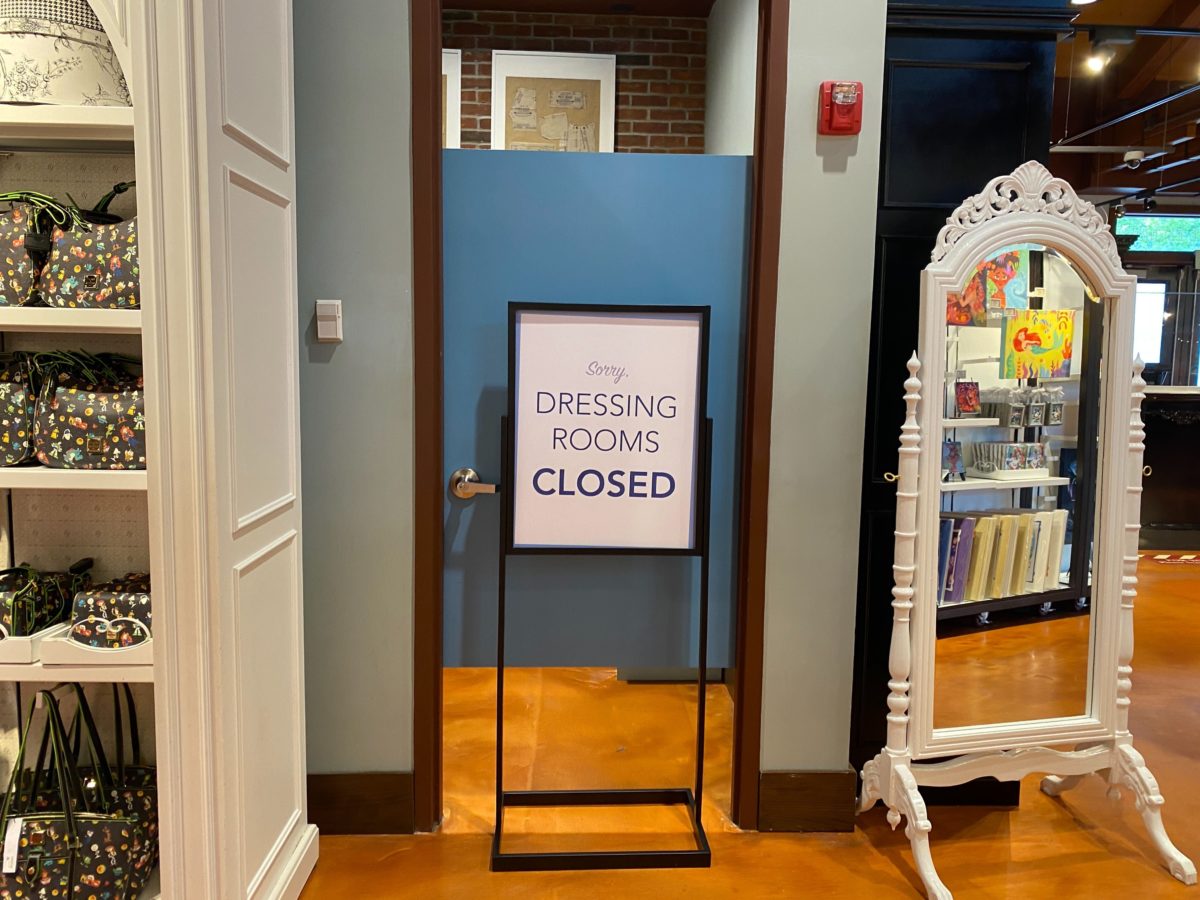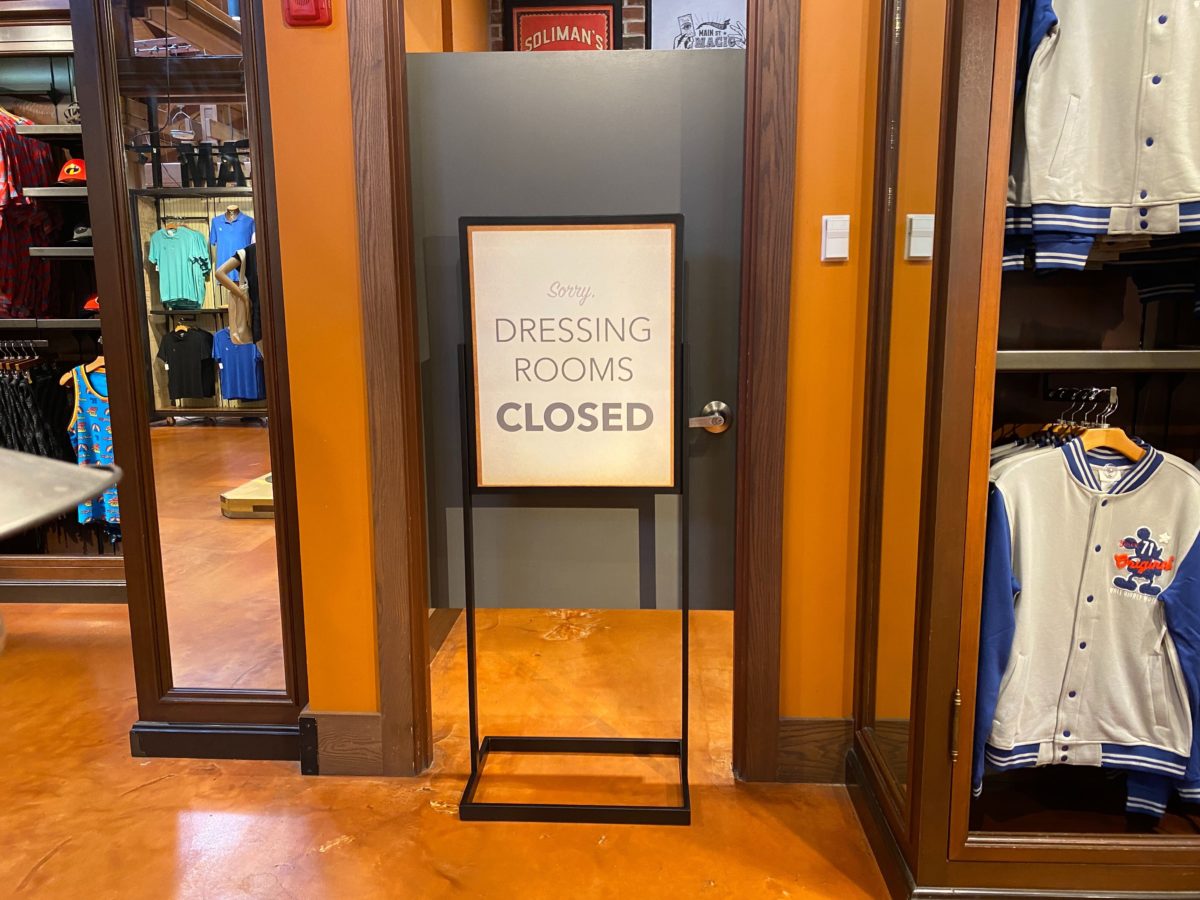 As predicted, dressing rooms all across the store have been closed.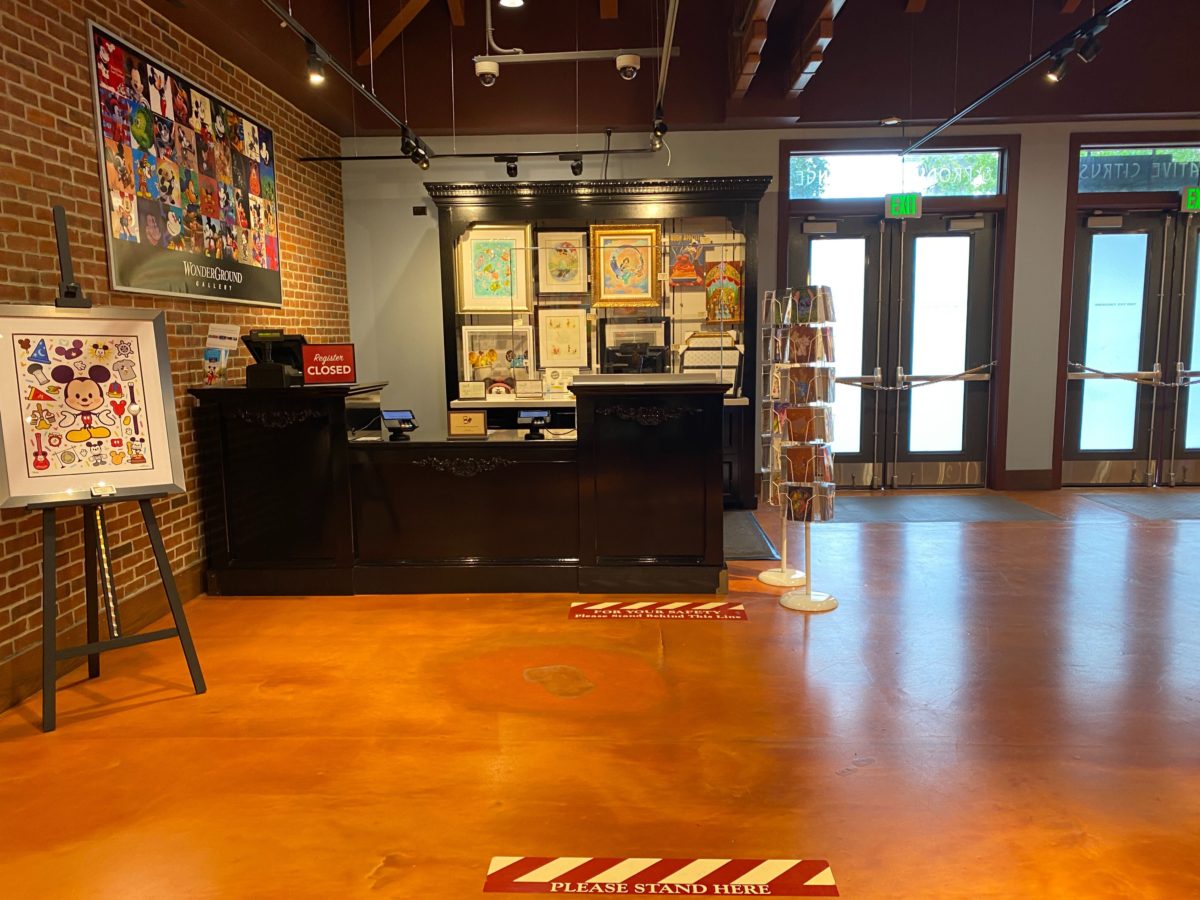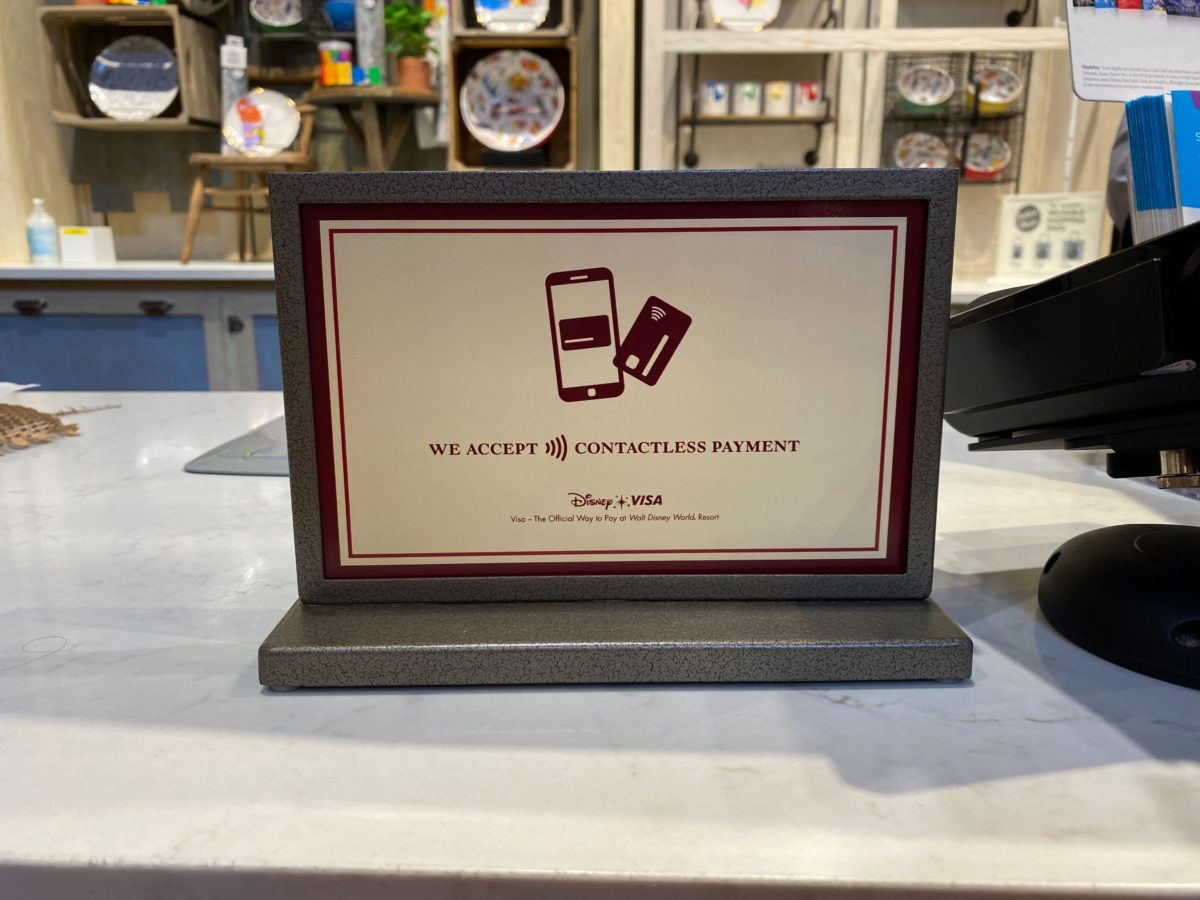 Contactless payments are encouraged to limit the amount of people touching pin pads, or the possible contamination that comes with handling cash or change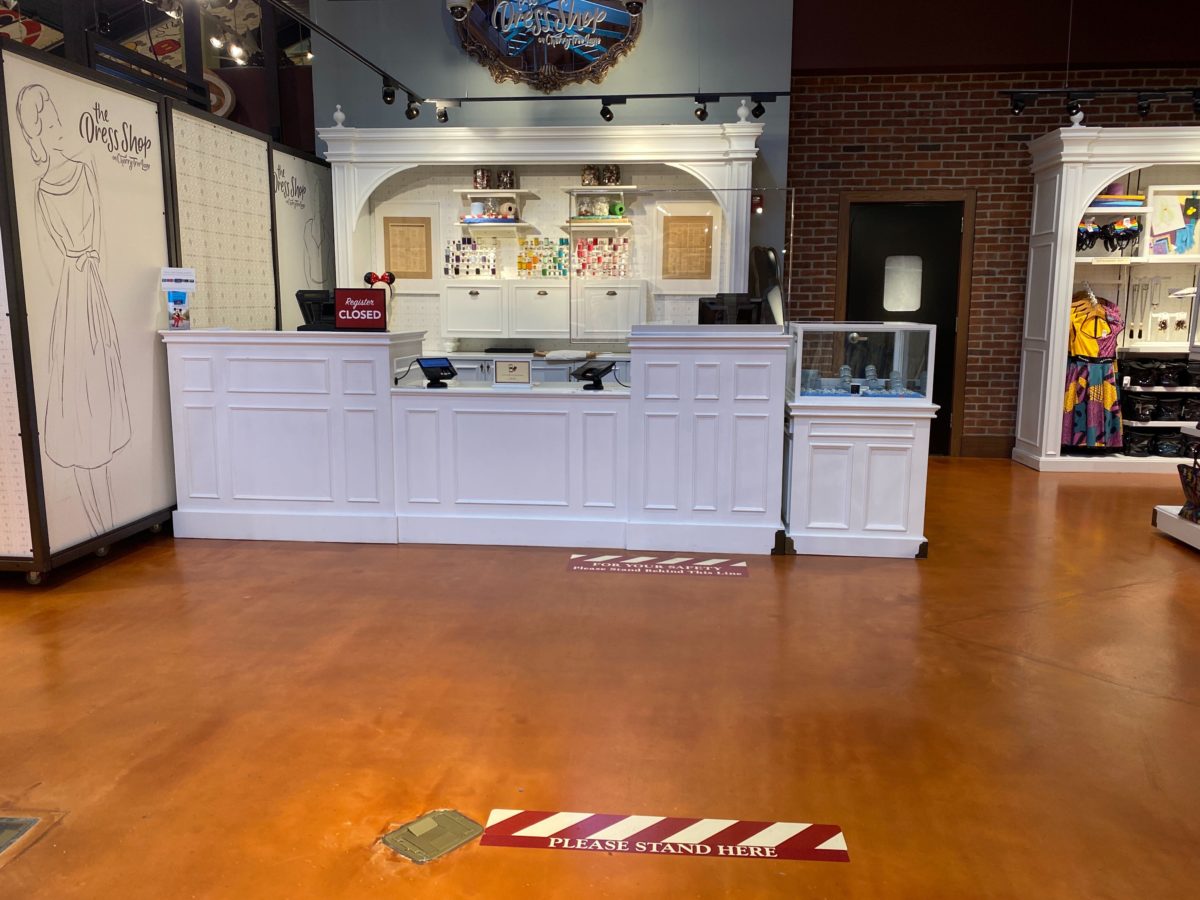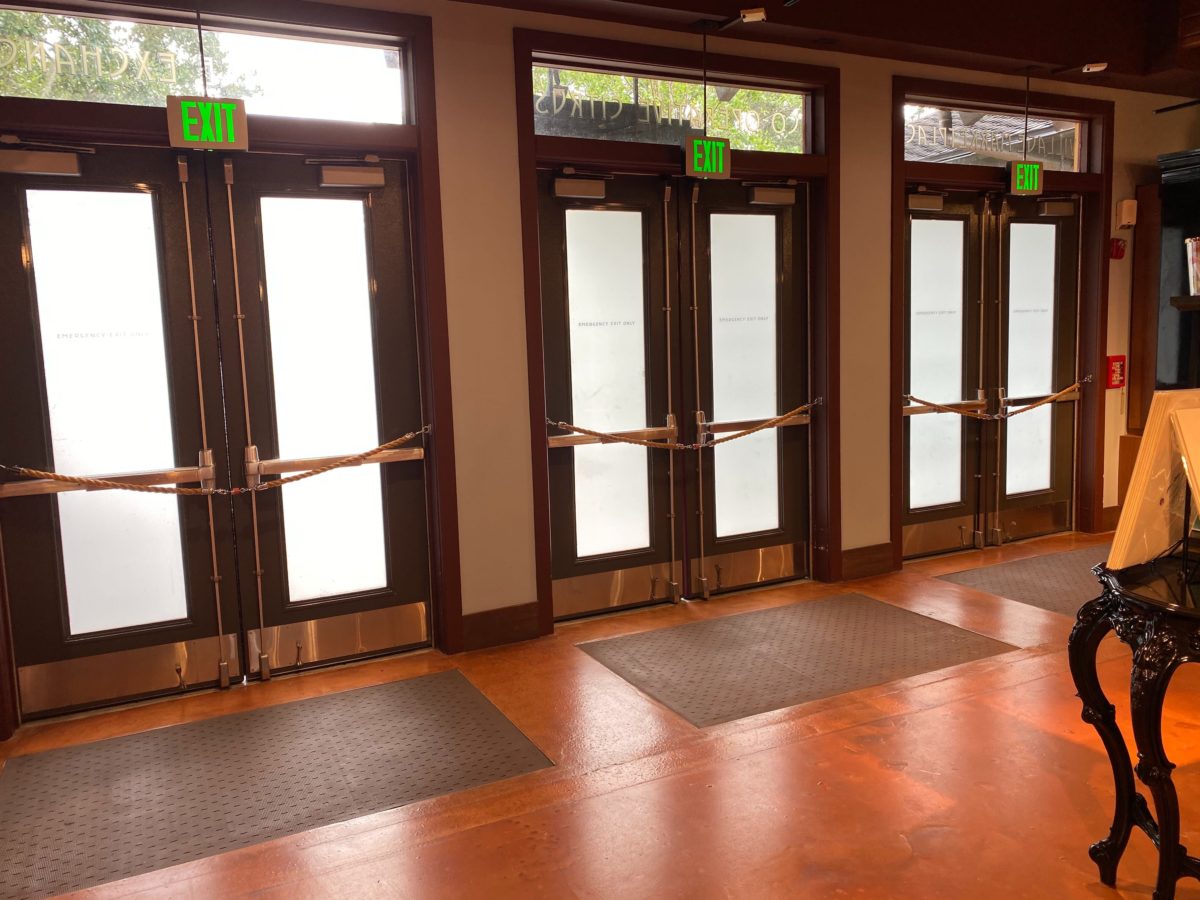 There's no way out!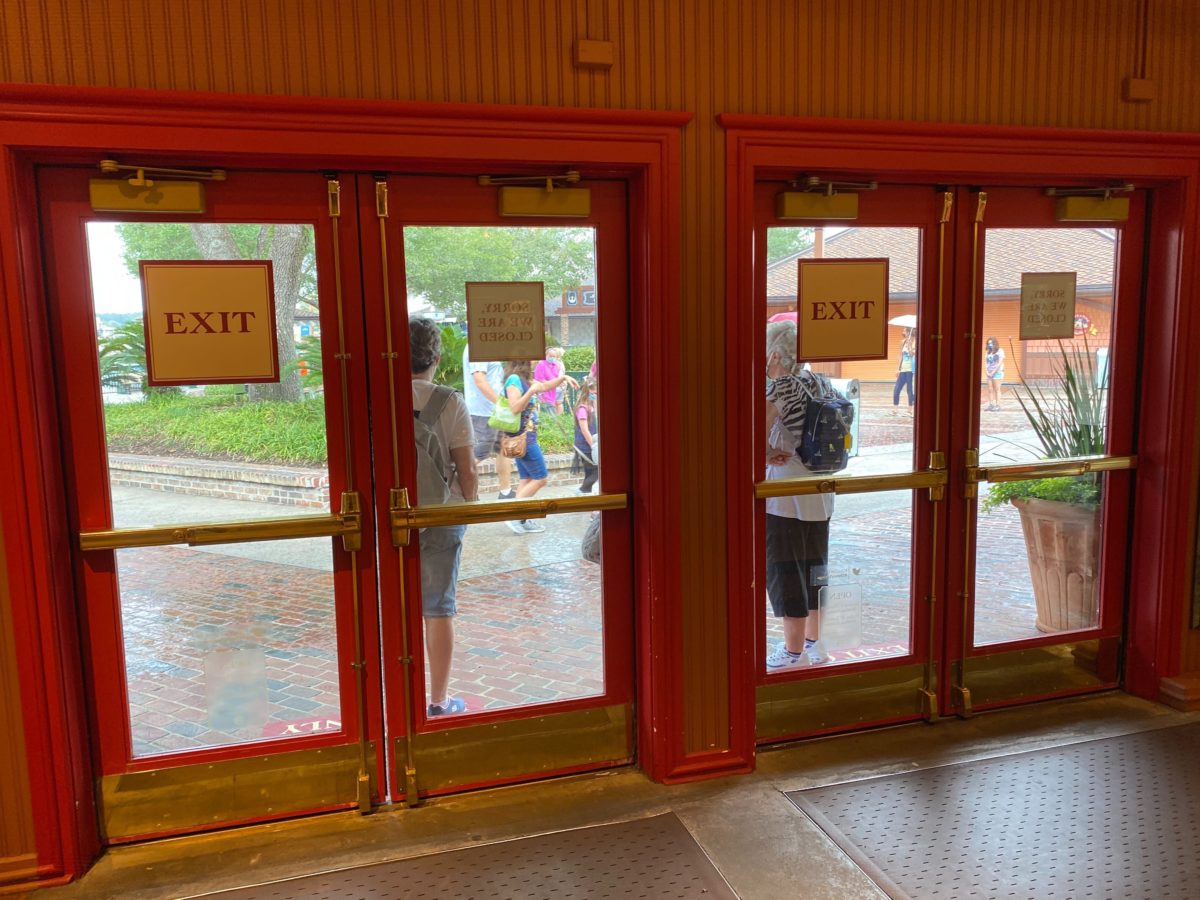 Just kidding, the store is operating a one-way system, meaning that the doors marked "exit" are specifically for outward traffic.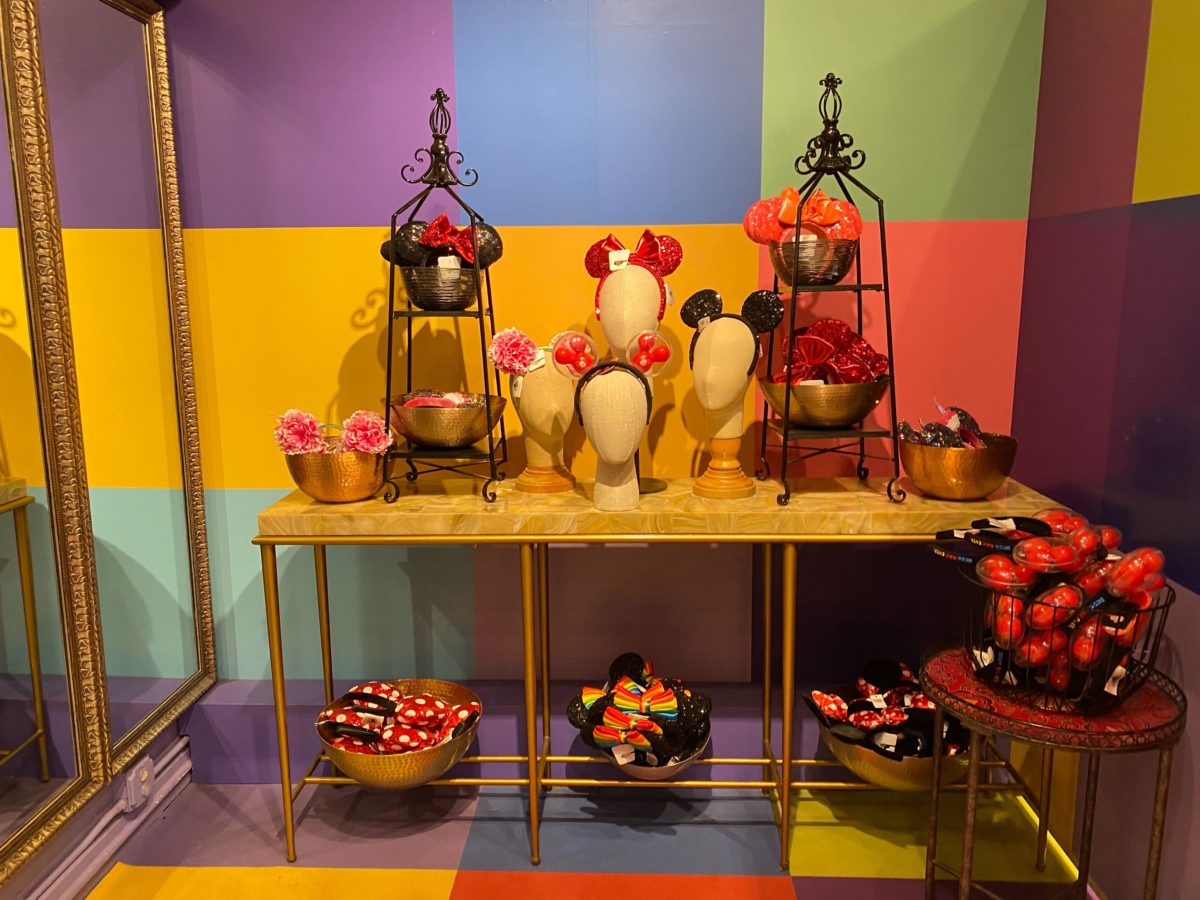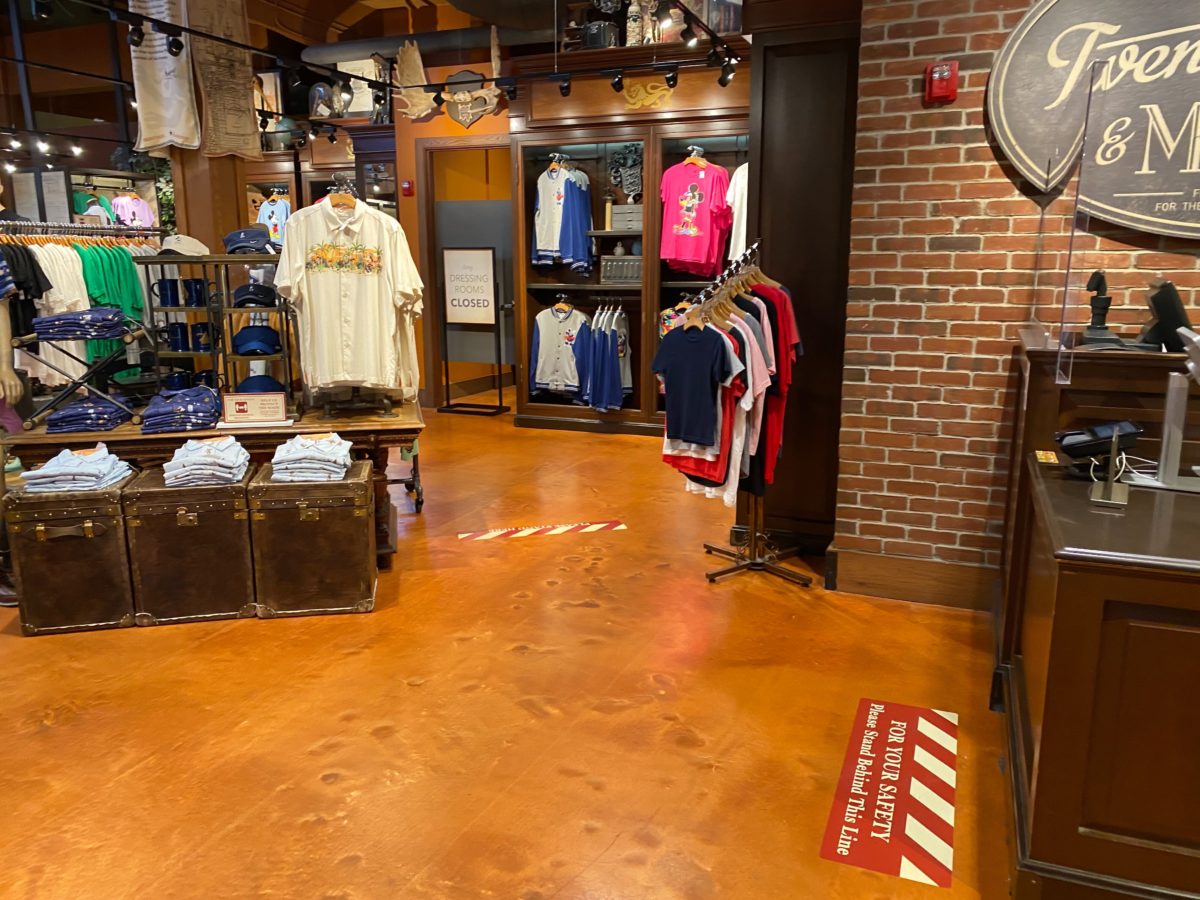 Of course, we can't forget about all the merchandise on offer! Make sure you stay tuned to WDWNT as we work to report on all the new products available in stores.
Are you visiting any of the Disney Stores today? Don't forget your face mask, and keep safe!