Loungefly are not only the best at designing the most stunning Disney purses, but they are also the best at representing our most-favorite characters in park-ready accessories. On a recent trip to Disney Springs we spotted this stunning new mini backpack on the shelves, featuring our favorite Disney Princesses on the front.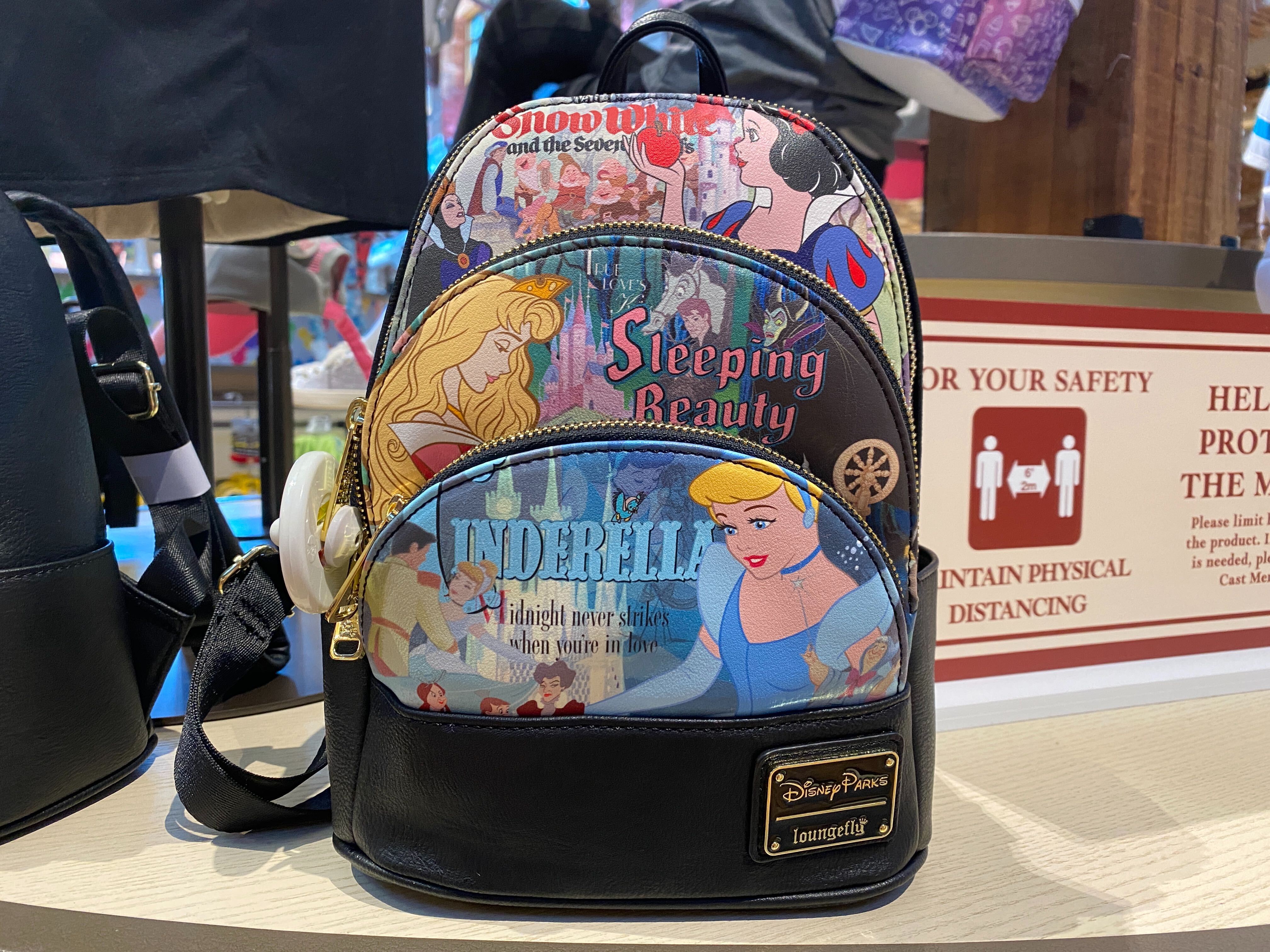 We first spotted this backpack available online on shopDisney back in April, but were impressed to see it within the newly-reopened World of Disney store at Disney Springs this week.
The bag features classic movie poster designs of Cinderella, Sleeping Beauty and Snow White, each layered on the front of different zipped-compartments in the mini backpack. The pictures on the bag are in full color, with gold zippers contrasting the black on the rest of the bag. The designs are dreamy and magical, and we love this old-school Disney Princess representation.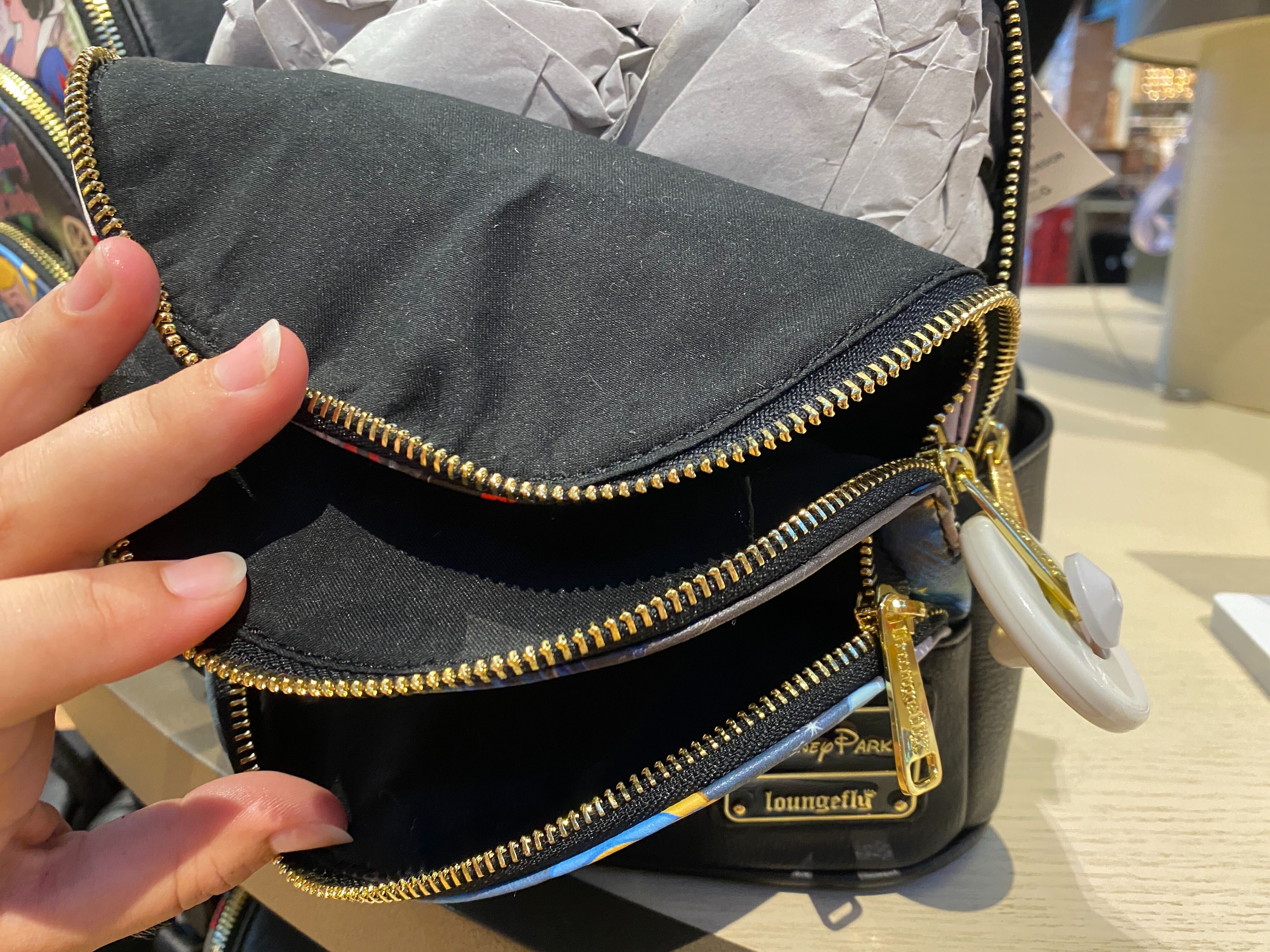 All the best bags have compartments, right? Whilst this backpack doesn't match Loungefly's usual backpack style, we love the handy, organised structure it has. The lining inside is black, and there are pockets on either side of the bag too.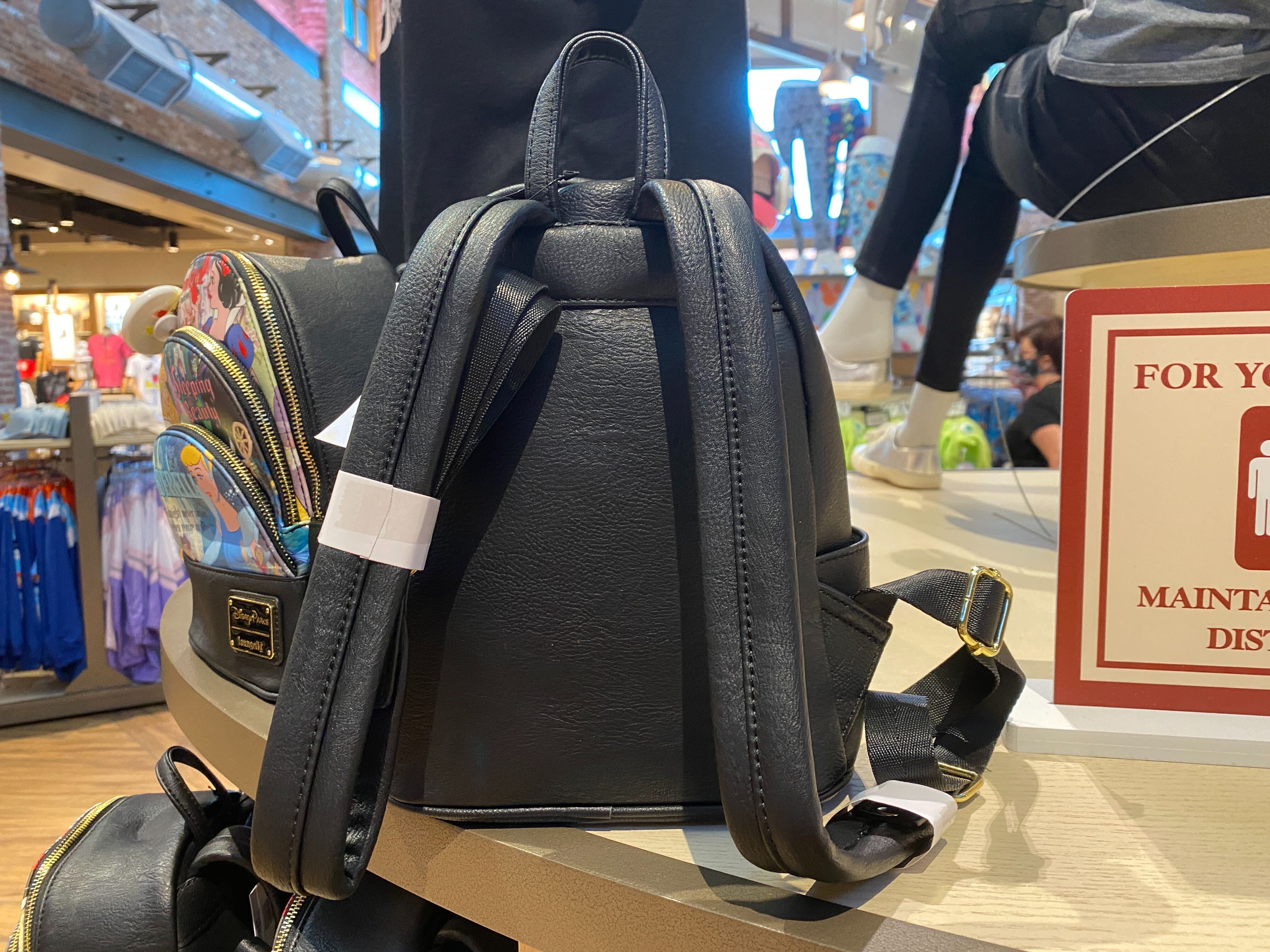 Atop the bag is a carry handle, and the straps of the bag are padded and adjustable.
We spotted this backpack for $80 in World of Disney. Will you be stopping by to make a purchase?