With the rerouting of the road entrance to Disney's Hollywood Studios during the park's makeover, it was announced in May 2018 that the iconic filmstrip archway that served as the car entrance from World Drive would be demolished. The filmstrip was torn down first, then the park's name was removed, leaving just the arch while traffic was rerouted.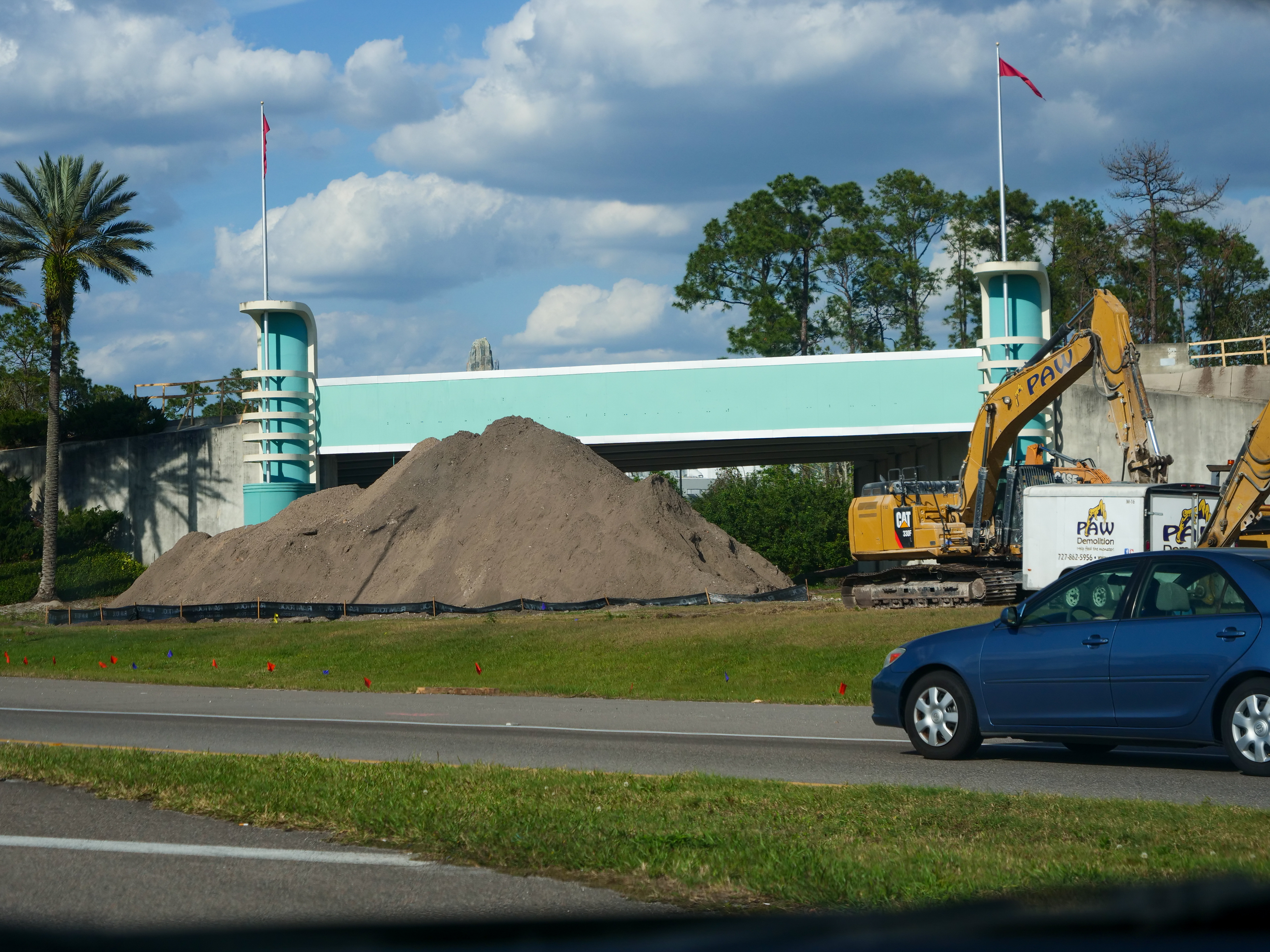 In March 2020, demolition of the actual overpass began. Demolition progressed quickly, removing the arch itself and leaving just the bases.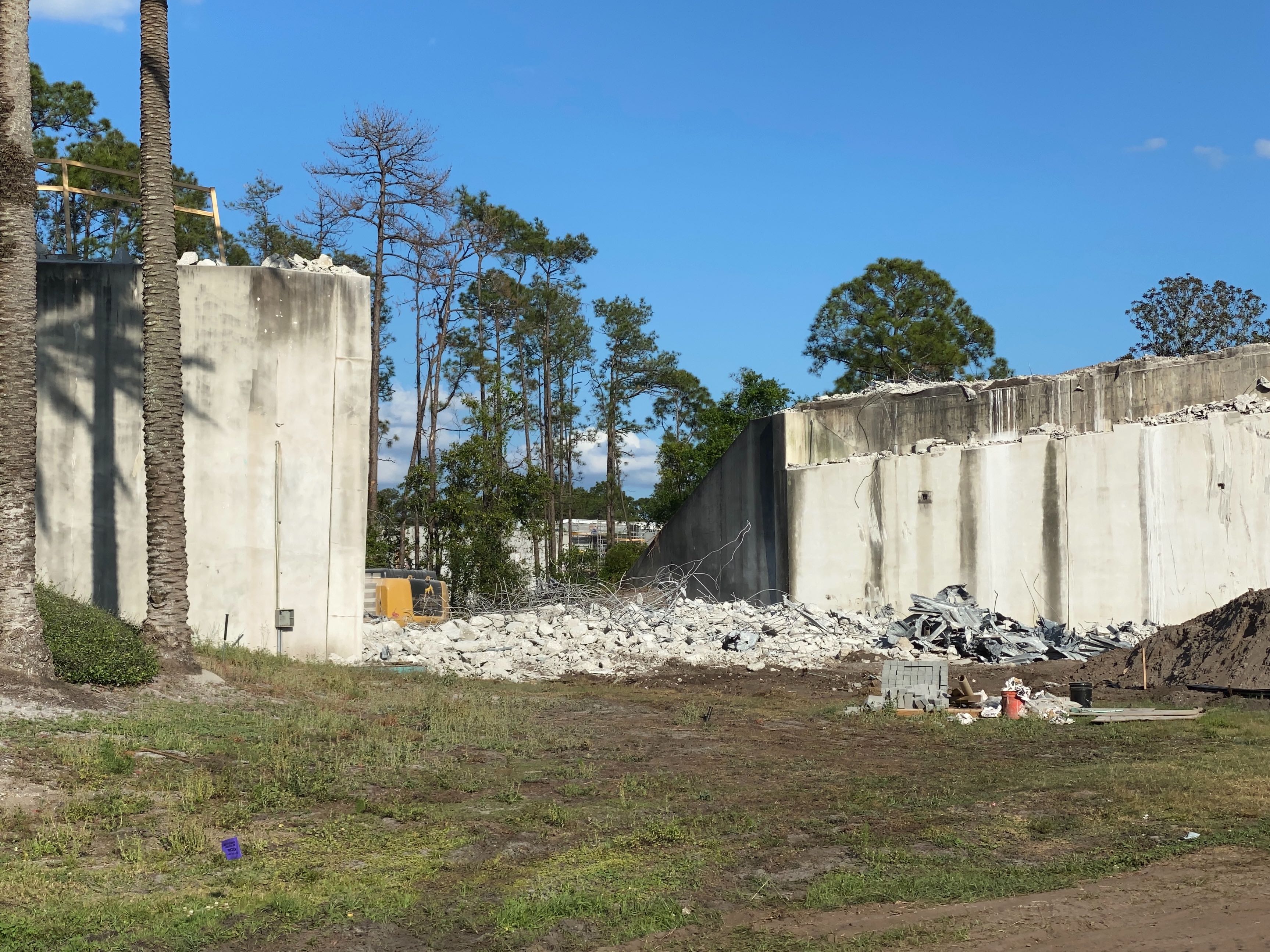 Since the closure of Walt Disney World Resort, it has been difficult to check up on this project. Today we drove past and almost didn't recognize the area.
The structure has been completely cleared away, and the topography has been changed, making the ramps around and through the arch, and the arch area itself, into this hill. Grass has been laid onto the front, causing the lighter green color.
Construction vehicles are still present as they finish work on the edge of this space, but the transformation is pretty jarring.

Do you miss passing under or over the original entrance or are you happy with the new one? Let us know in the comments!