Disney Springs began its phased reopening yesterday, and one of the eateries that opened up with it is The Polite Pig.The restaurant first opened in April 2017 at the Town Center section of Disney Springs. Featuring Florida-inspired cuisine and an array of libations on tap, the fast casual spot features ample indoor seating as well as an outdoor bar with a handful of tables. We stopped in for lunch today to check out their new setup as well as to try out two new menu items, one of which was just announced this morning.
The Polite Pig Reopening at Disney Springs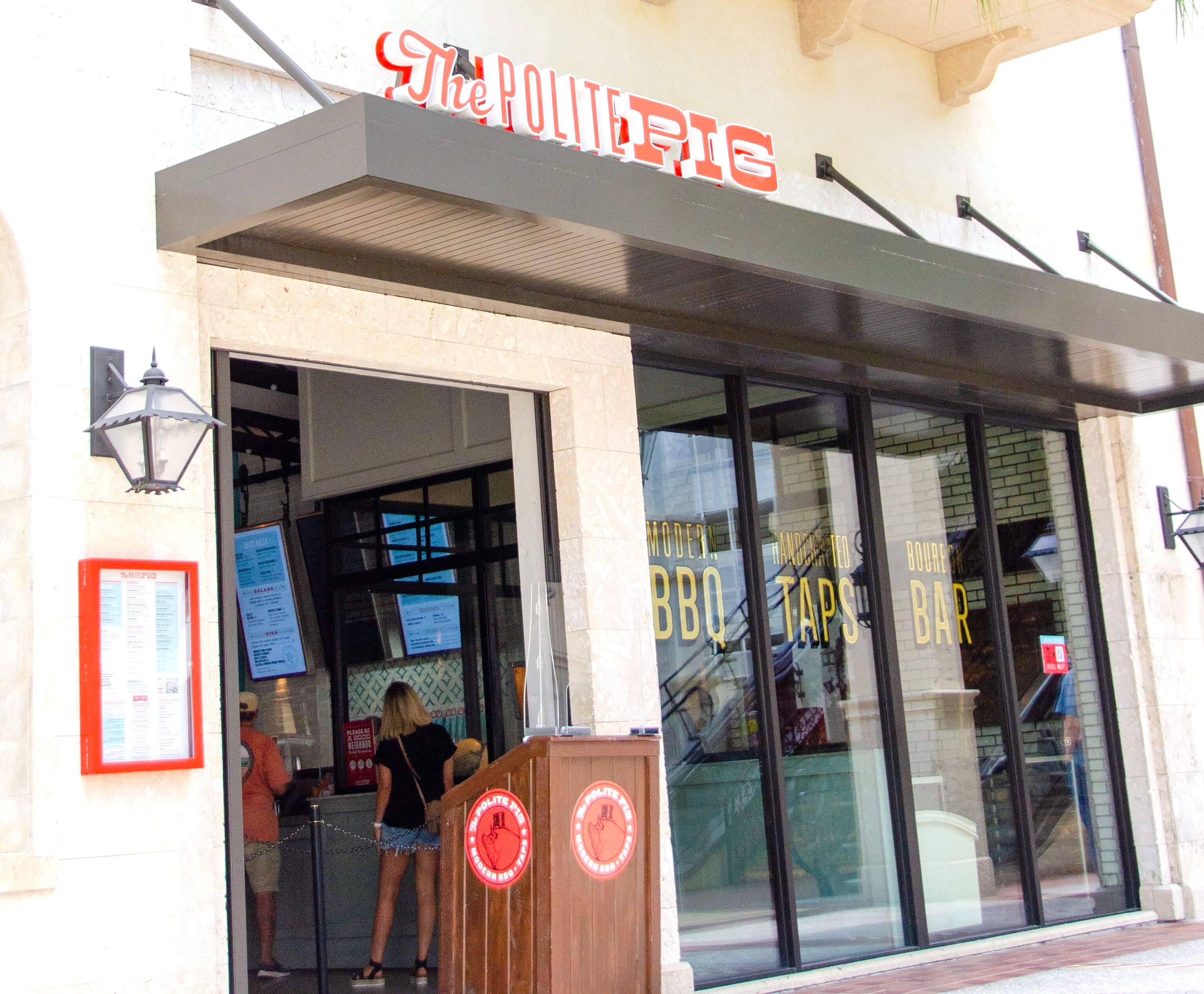 As you approach the restaurant, floor markings outline proper social distancing guidelines.
Contactless Menus at The Polite Pig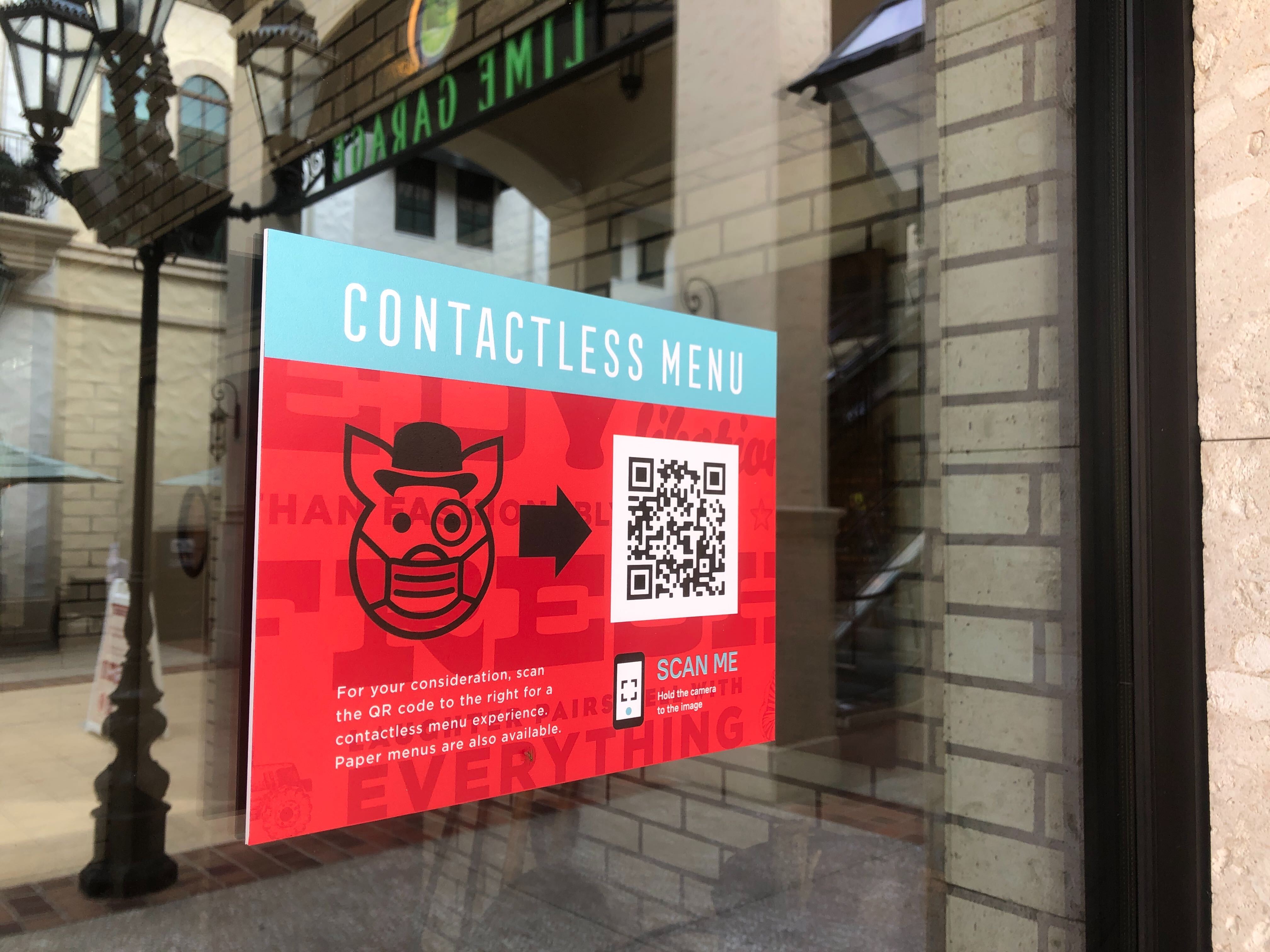 A scannable QR code allows guests to view a digital menu on their phones. Of course, the large display menu is still available to view near the registers. Paper menus are also available, but not on this particular day.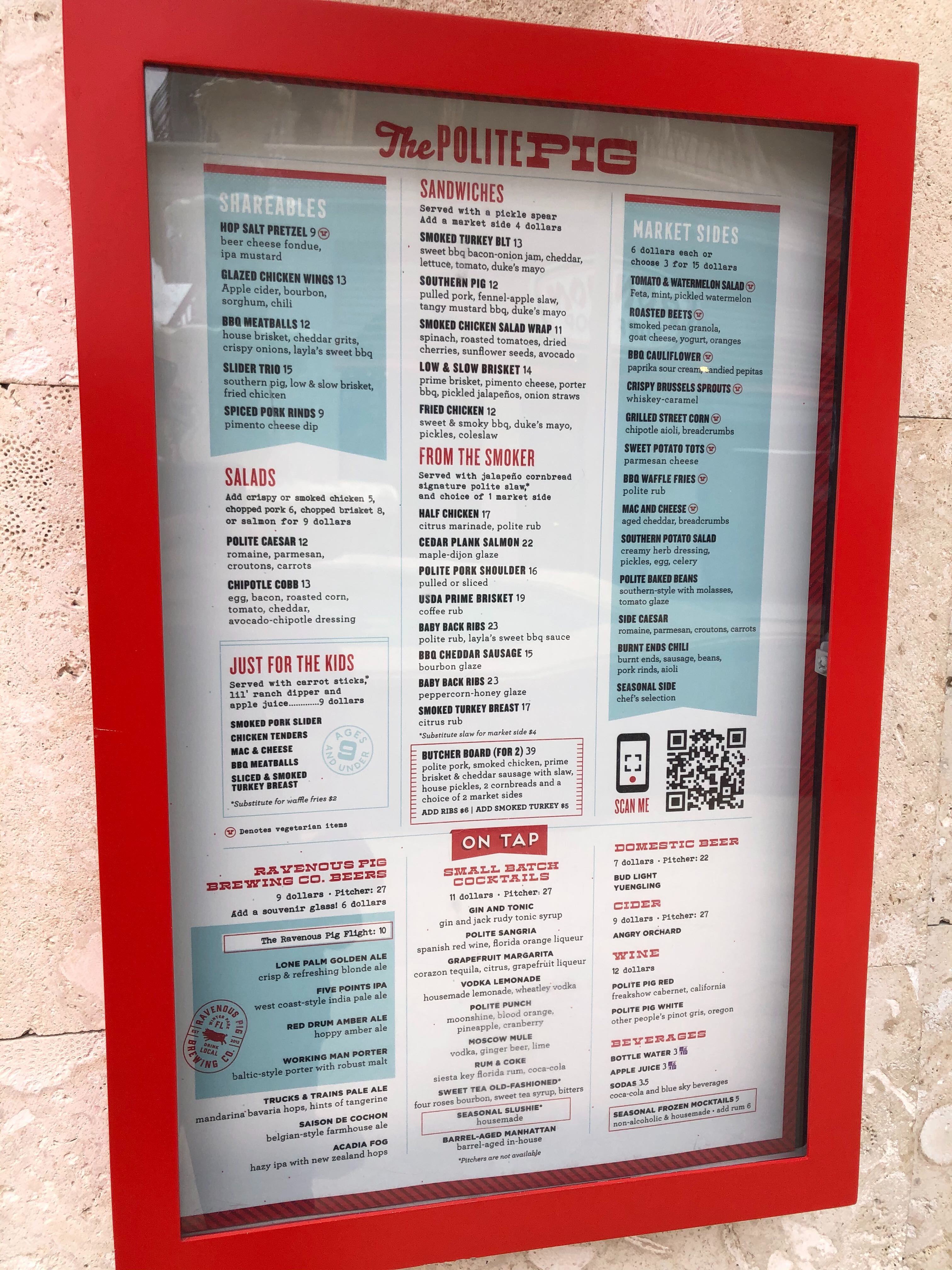 Outside, a display shows the menu as well.
Seating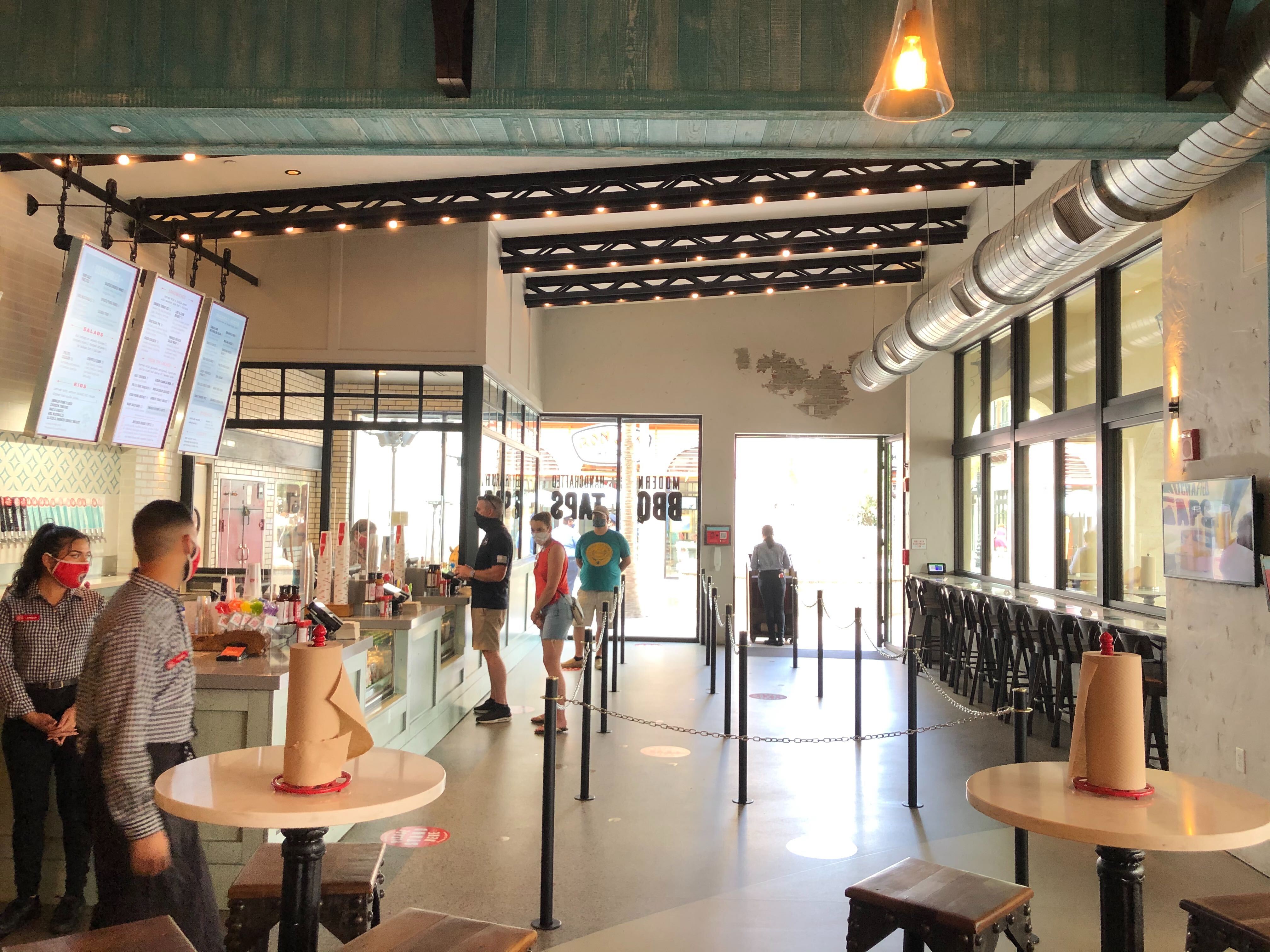 Markers continue along the queue to order. Plexiglass dividers are up by the registers. Unfortunately for the time being, there will be n giant 1/2 pound chocolate chip cookies from Gideon's Bakery due to the bakery currently still limiting production.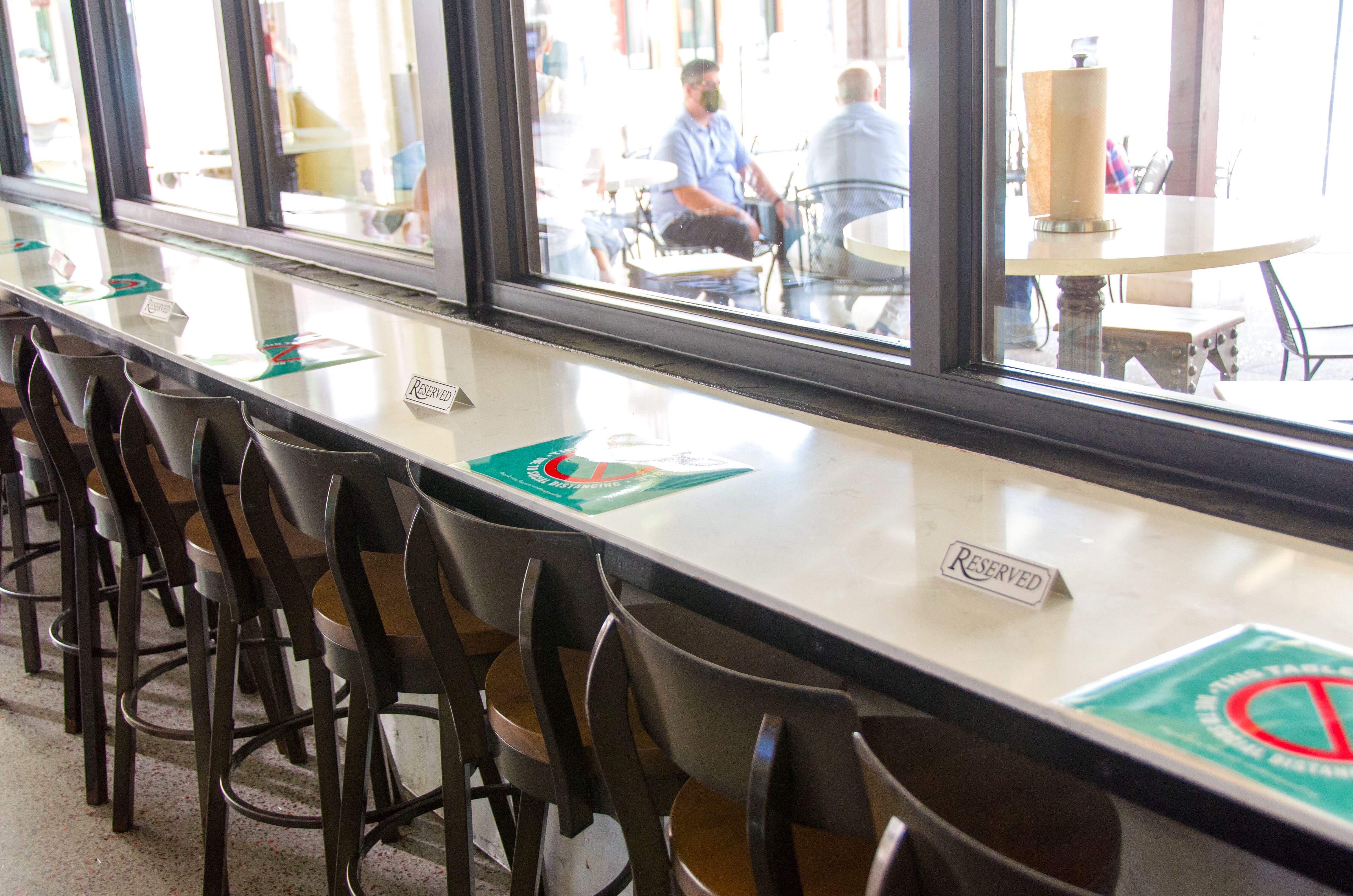 Bar seating along the windows is marked as "Reserved", with signs telling guests not to sit there due to social distancing.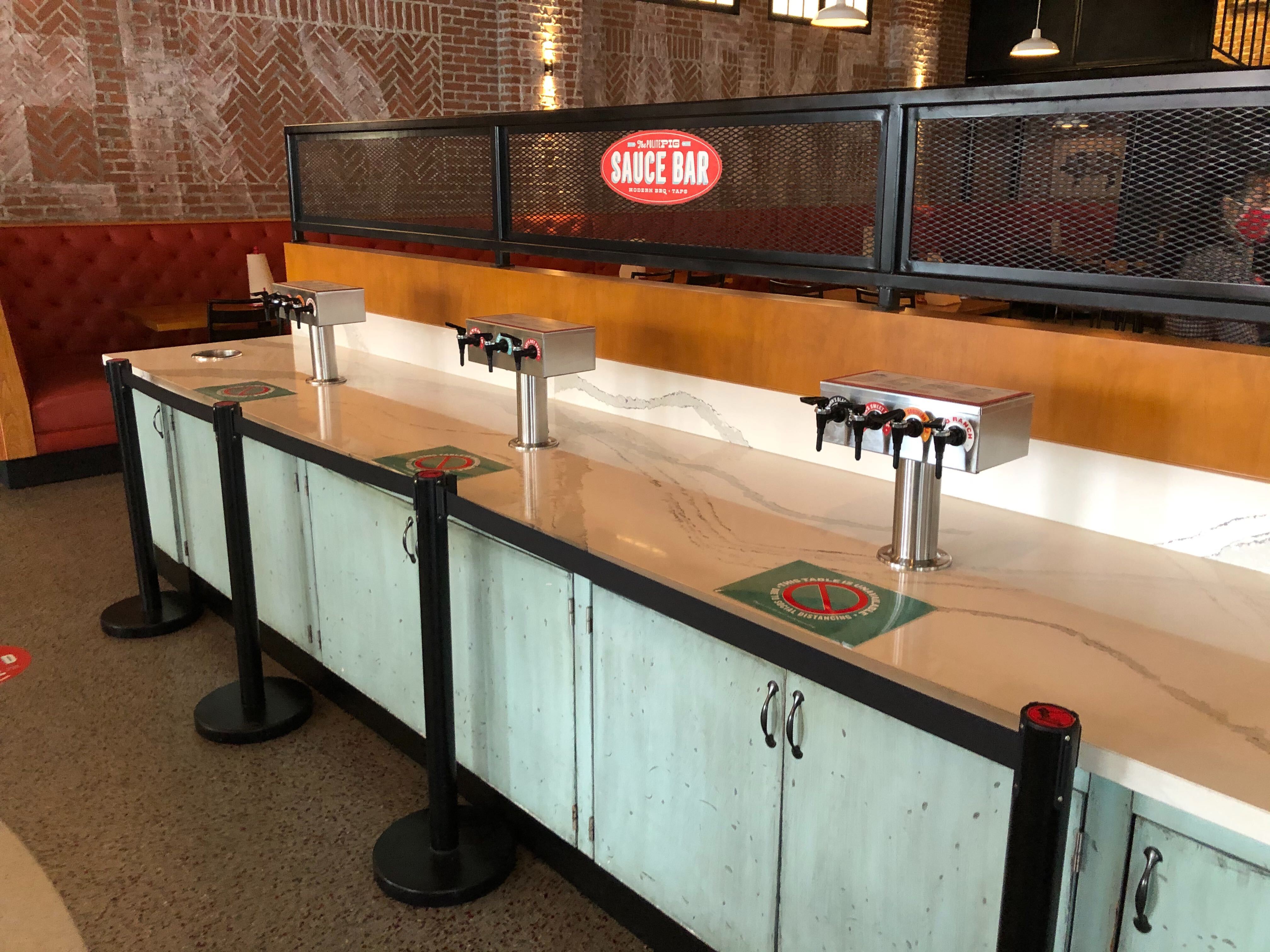 Unfortunately, the popular Sauce Bar is also out of commission at this time. For now, it's been roped off with similar signage along all of the dispensers. Servers can still get you any of the sauces you'd like.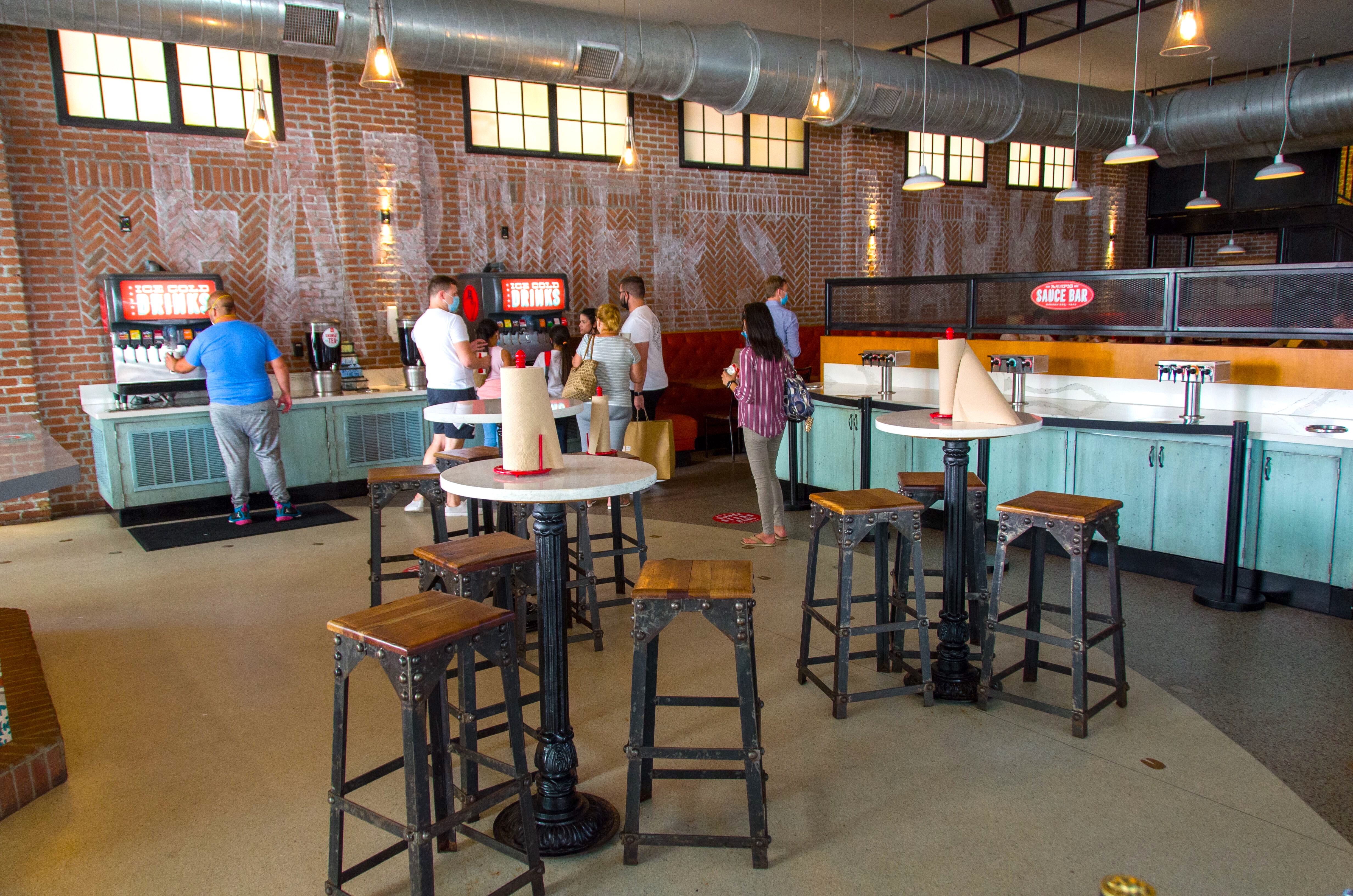 Guests are welcome to pick out whatever table they'd like to sit at, so long as it doesn't have a "social distancing" sign on it. Refills are also available as normal.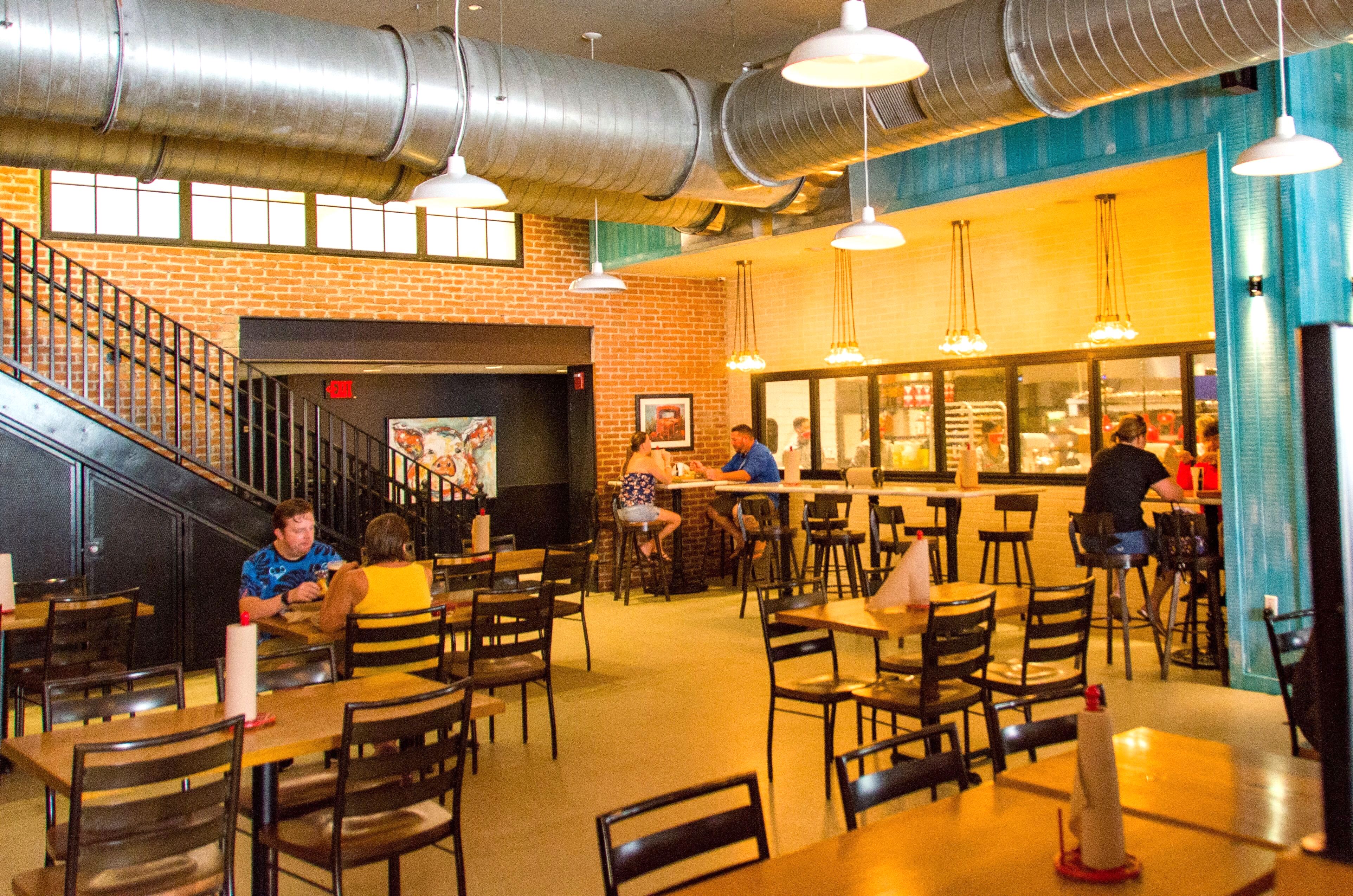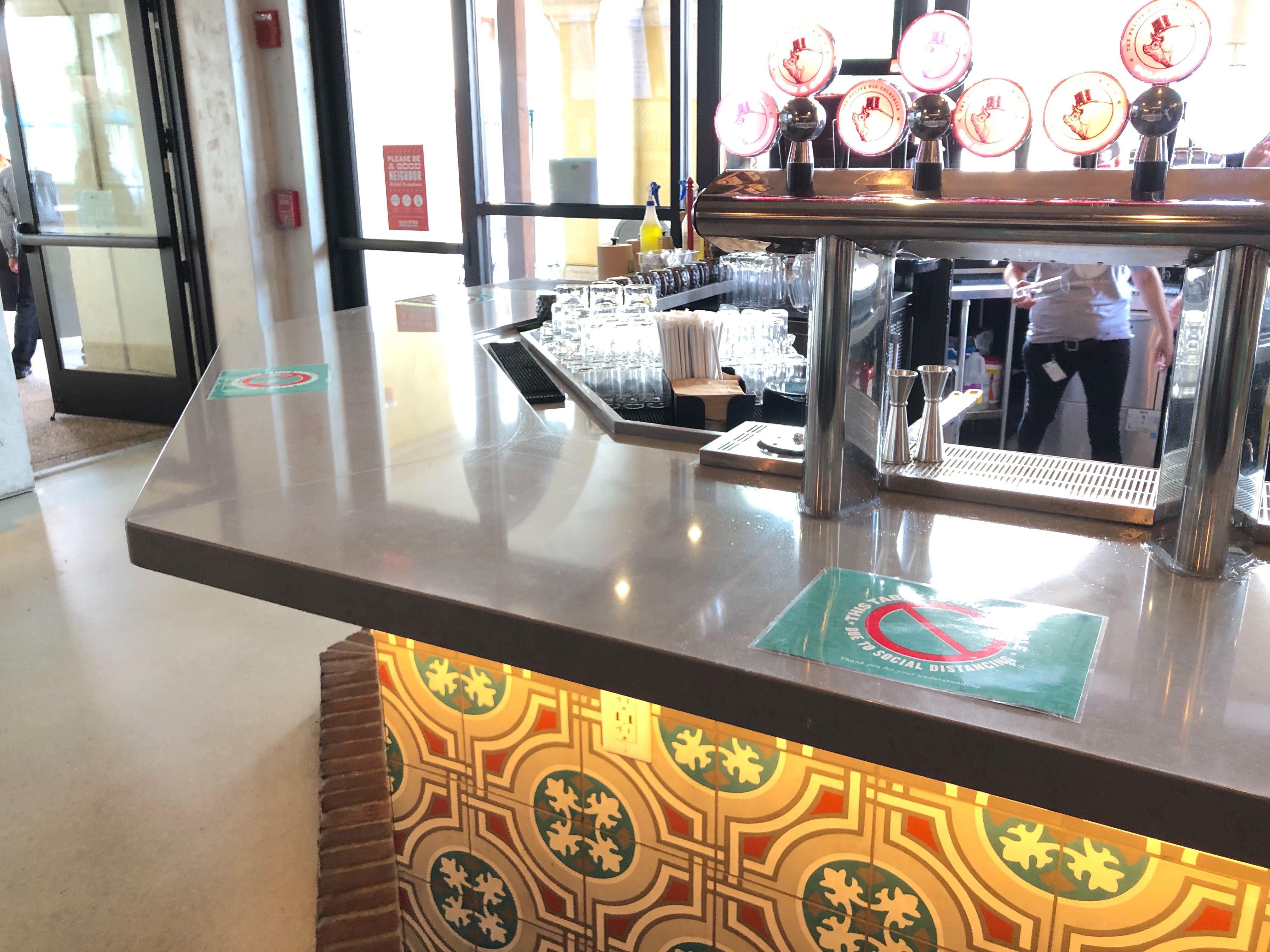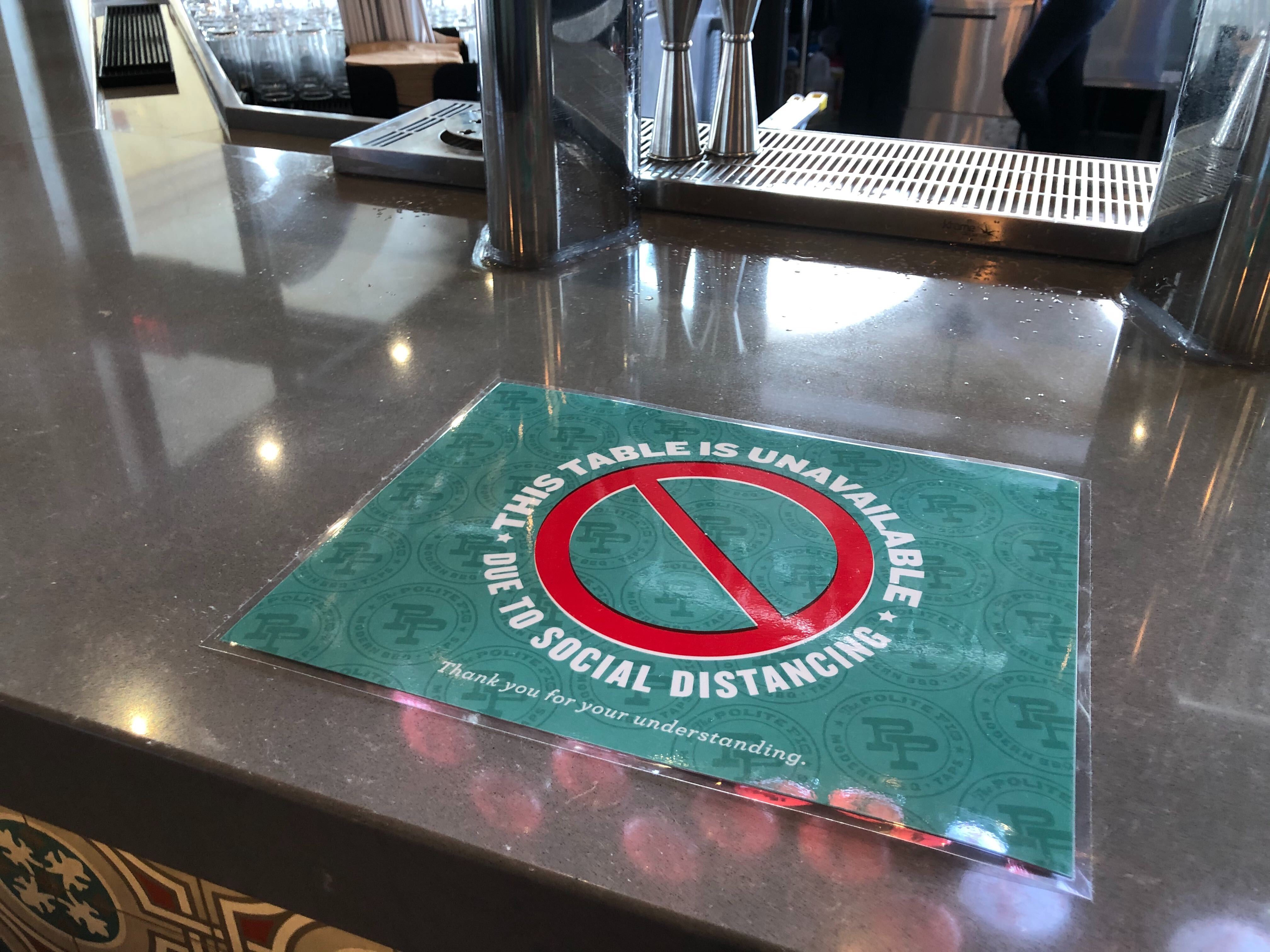 It's cute that the social distancing signs are also branded at The Polite Pig.
The Polite Pig Face Masks

All Polite Pig employees wear these branded face masks. If you'd like one of your own, you can purchase one for $12.50.
New Items: Chef's Shrimp Special and Pork Rinds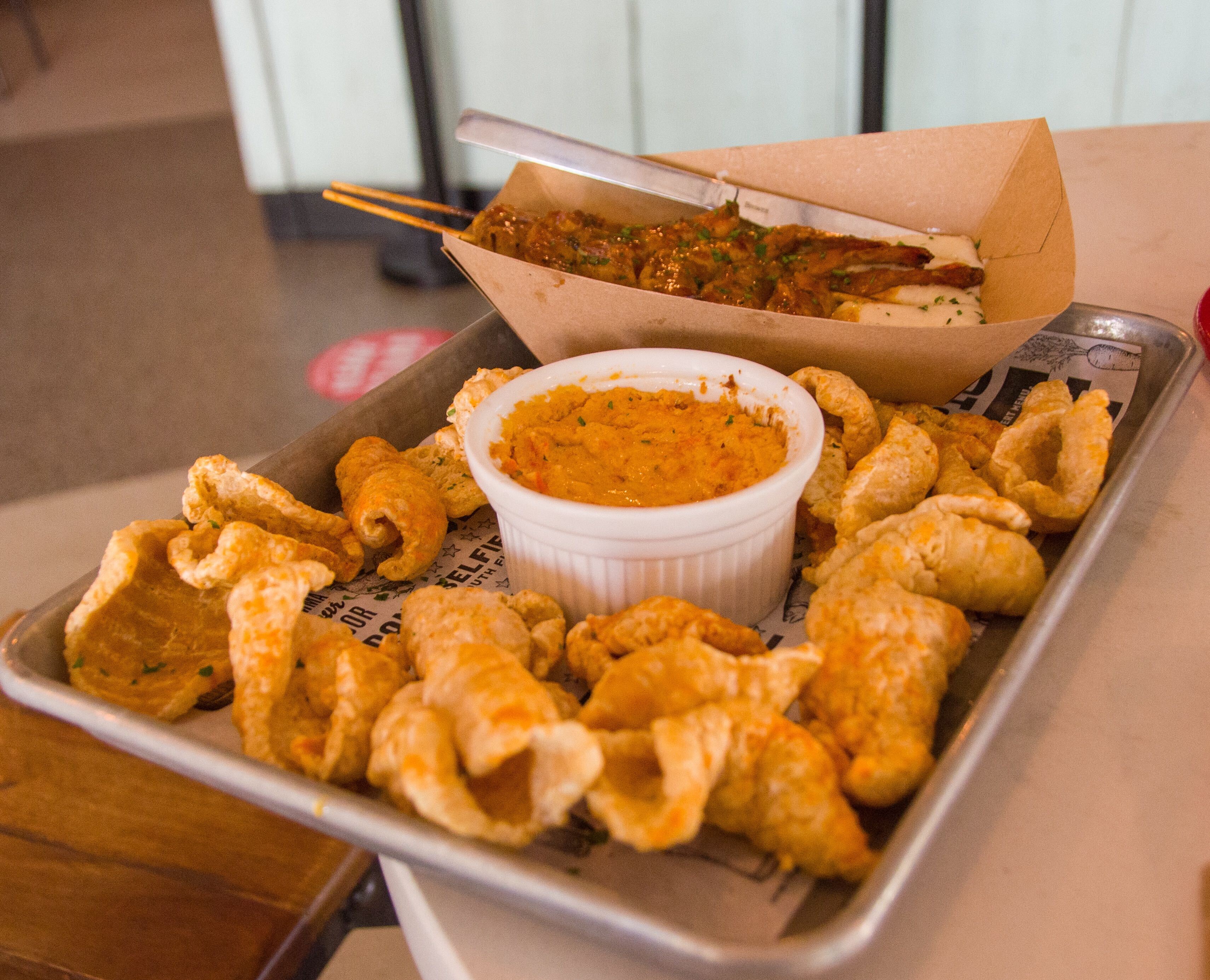 And now, here's what we really came for: Pork Rinds and the Chef's Special.
Spiced Pork Rinds with Pimento Cheese Dip – $9.00

Pork Rinds are good no matter what, and these have a great flavor to them with a healthy sprinkling of spices and herbs on top.
The Pimento Cheese was the perfect accompaniment, and was served piping hot, so much so that it was still warm after we photographed all the food. There's also a perfectly proportionate zing of spice in the cheese, which is great if you want a slight kick.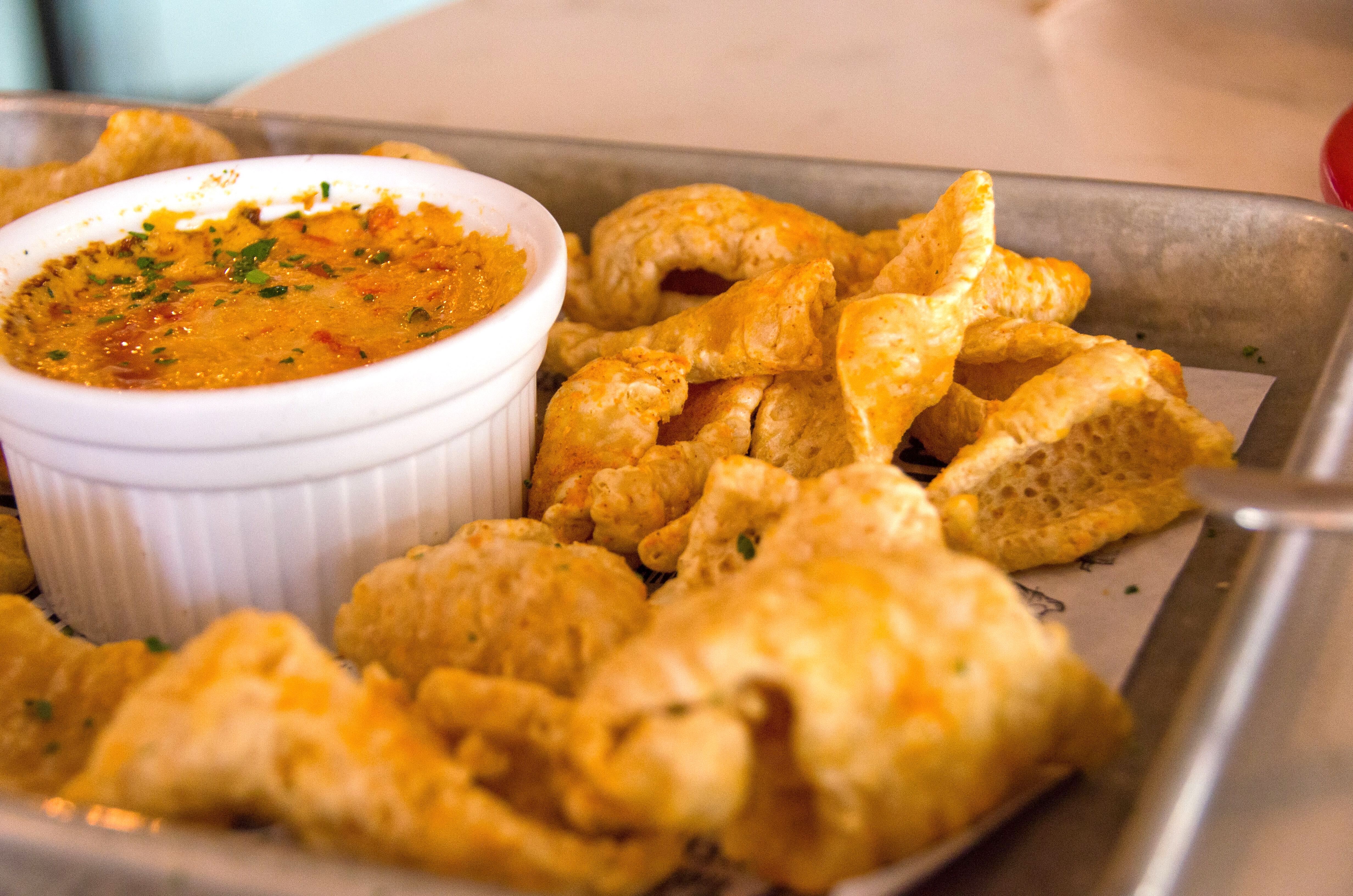 This is definitely big enough to share for at least two people, and if you pair it with the Chef's Special, you've got the makings of a true Polite Pig feast.
Chef's Special – $22
Chef's Special: Shrimp and Grits… featuring Smoked Grilled Shrimp with a Honey Peppercorn Glaze over Cheddar Grits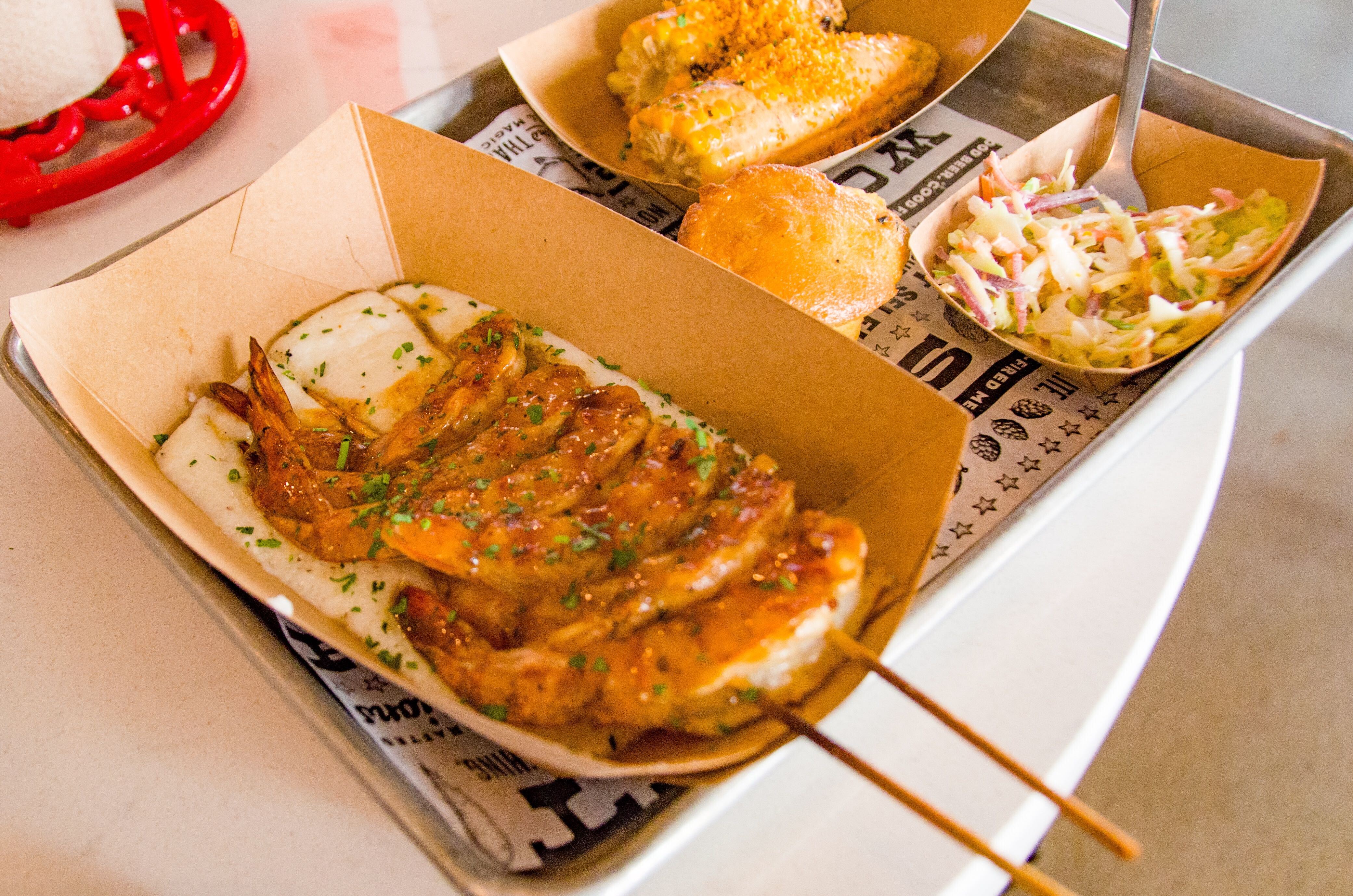 You might scoff at a $22 meal at a fast casual restaurant, but you get six massive shrimp over a bed of grits, plus two sides and a cornbread muffin. We opted for grilled corn and slaw.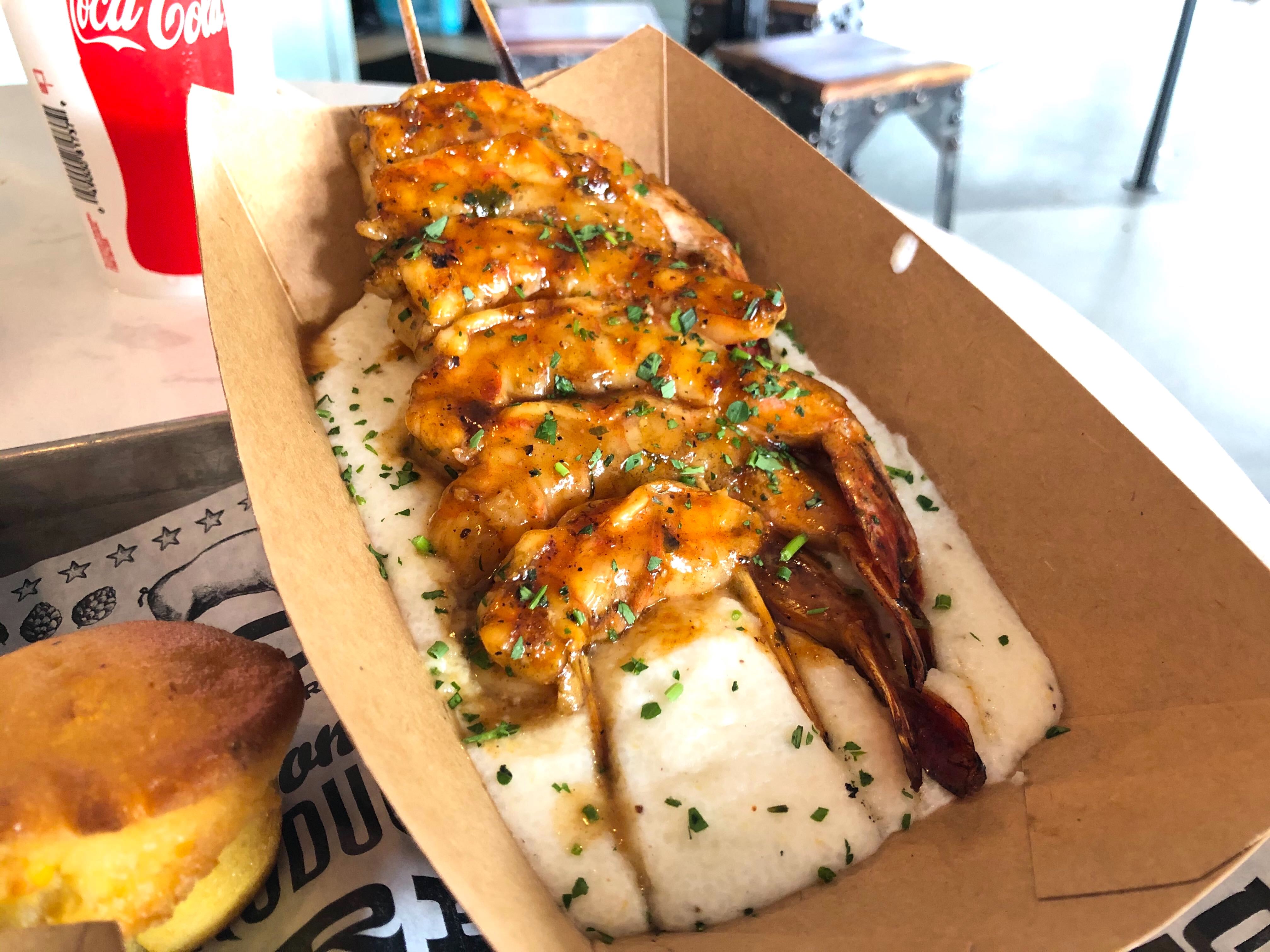 The shrimp, as you can see, are perfectly cooked and heavily glazed with a nice, smoky-sweet sauce.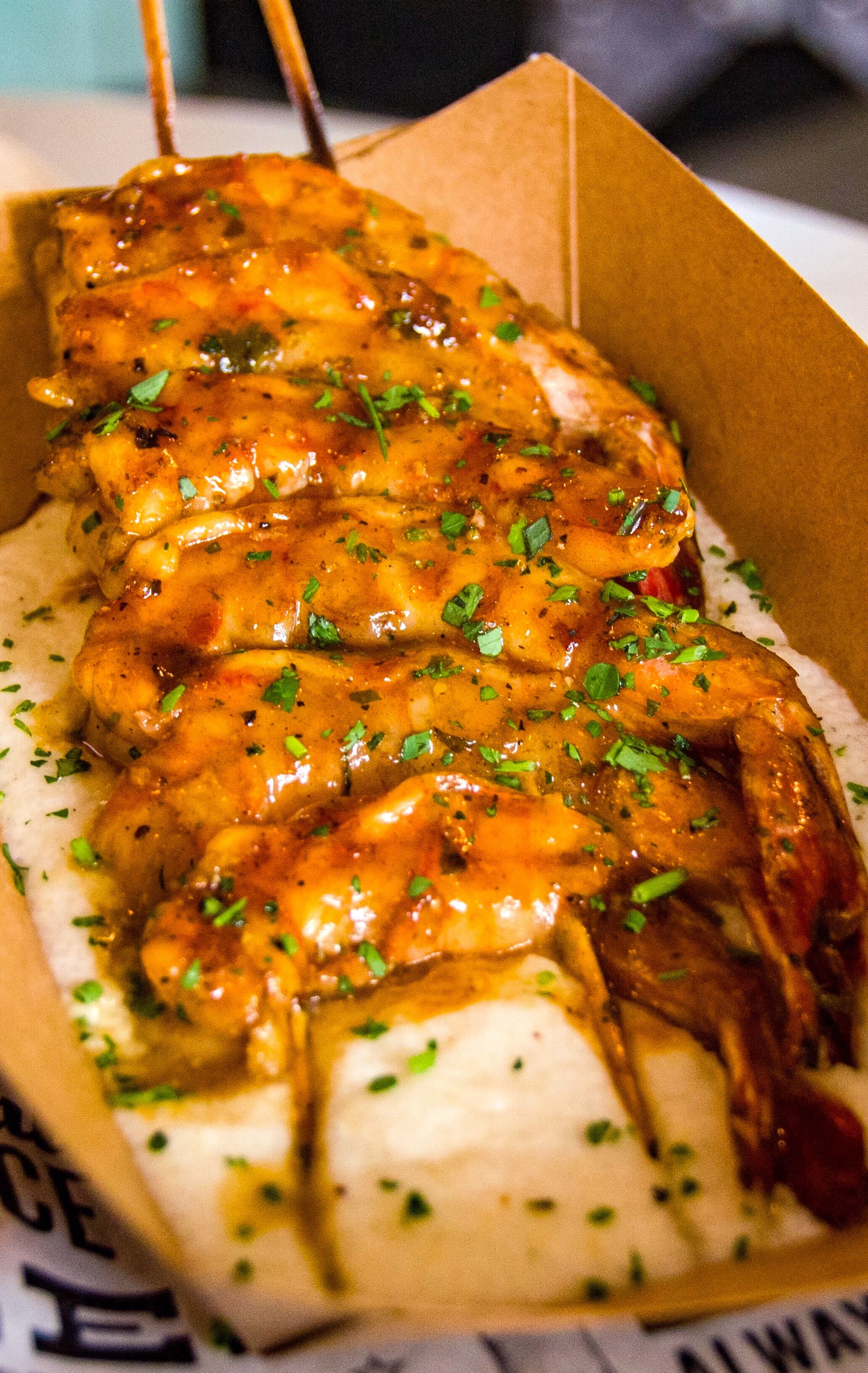 It's somewhat of a messy meal, and we can't stress washing your hands before and after the ordeal, but at least the shrimp tails came off easily and the shrimp meat was tender. The grits were also perfectly cooked and soaked up the flavor from the shrimp nicely, so they weren't bland.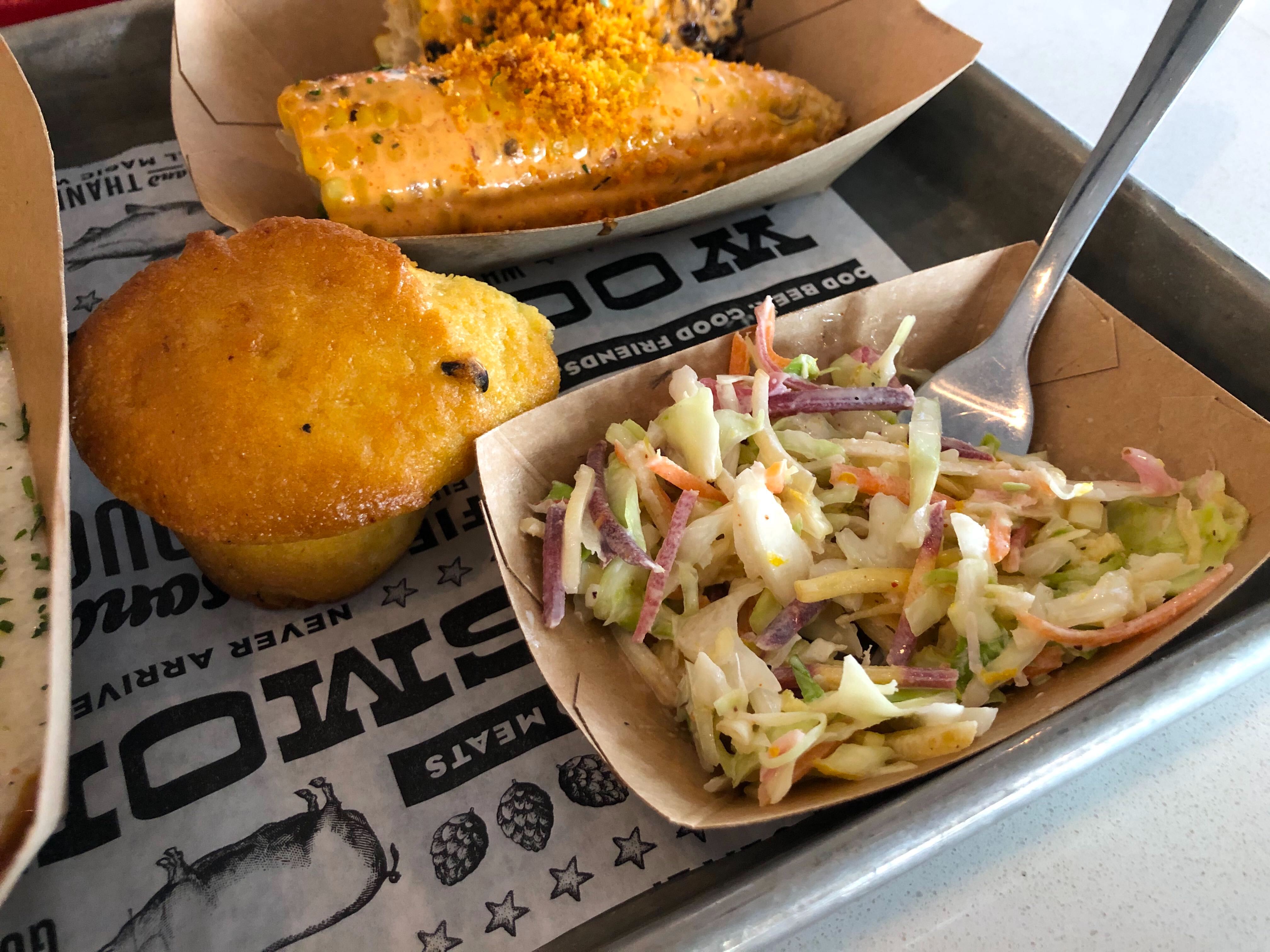 Overall, we had a great, filling meal at The Polite Pig and can't wait to pig out here again––with some hand sanitizer, of course.