With the announcement that Ikspiari, Tokyo Disney Resort's shopping and dining center, will reopen on June 1st also came the restrictions with it. In an effort to prevent the spread of the COVID-19 coronavirus, Guests will have to undergo a temperature check and sanitize their hands at the entrance to Ikspiari. And thanks to a chance visit, we got a peek at the social distancing measures in place at the entrance. This might be a hint as to how entry procedures will go once Tokyo Disneyland and DisneySea reopen, so let's take a look!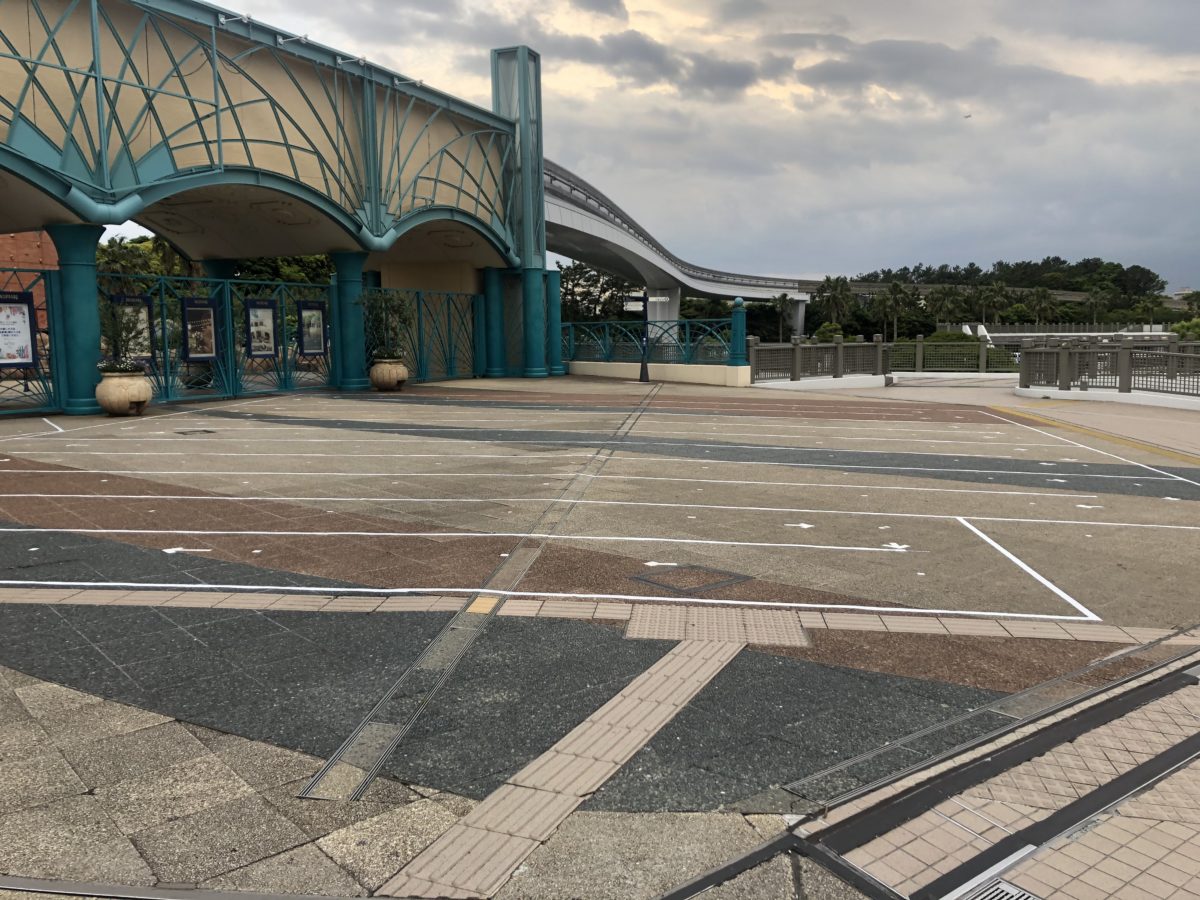 Outside Ikspiari, tape on the ground outlines how Guests will queue to enter. Each white dot of tape on the ground is approximately 1 meter apart. The queue begins on the far side of this picture and winds around the outside before proceeding inside the wrought iron gates.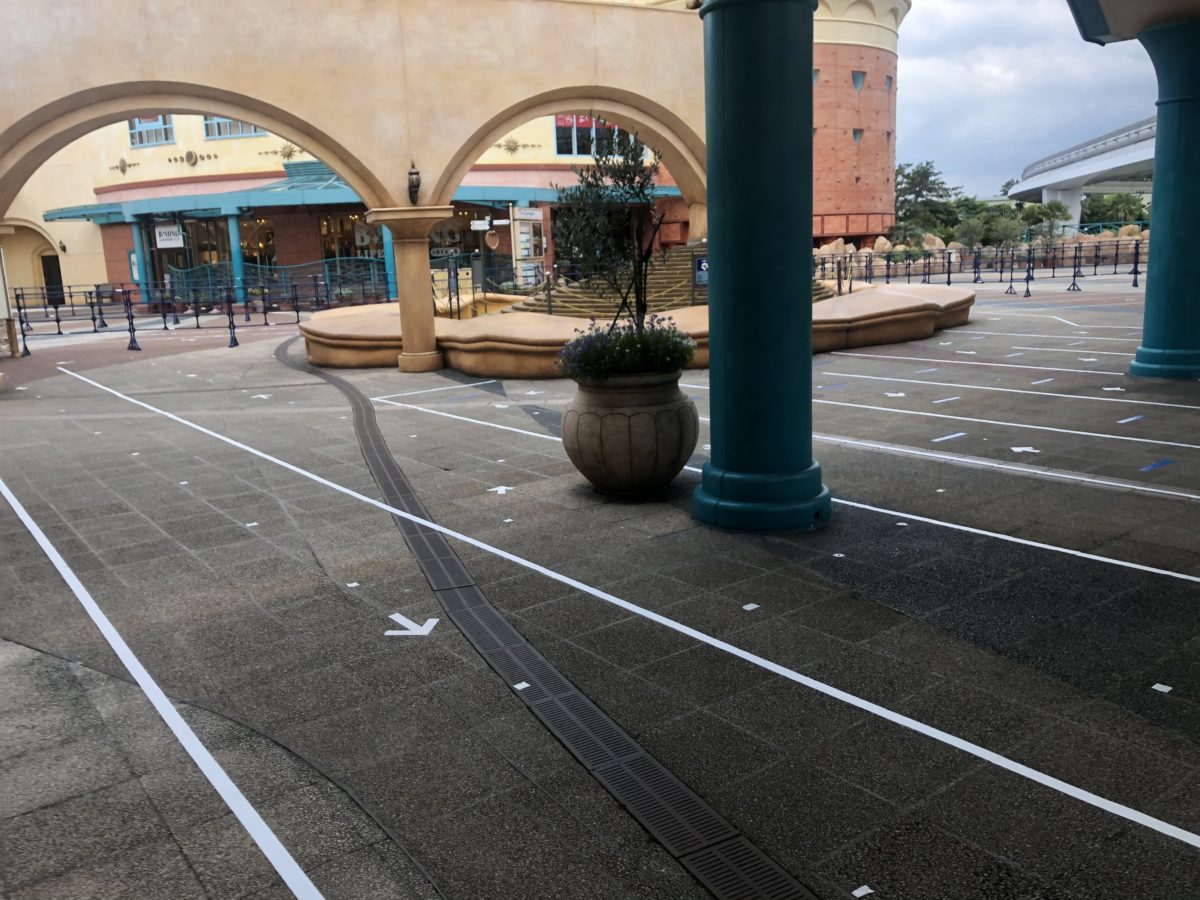 Inside the gates lie even more switchbacks. Clearly the Oriental Land Company is expecting quite the crowd once the shopping center reopens.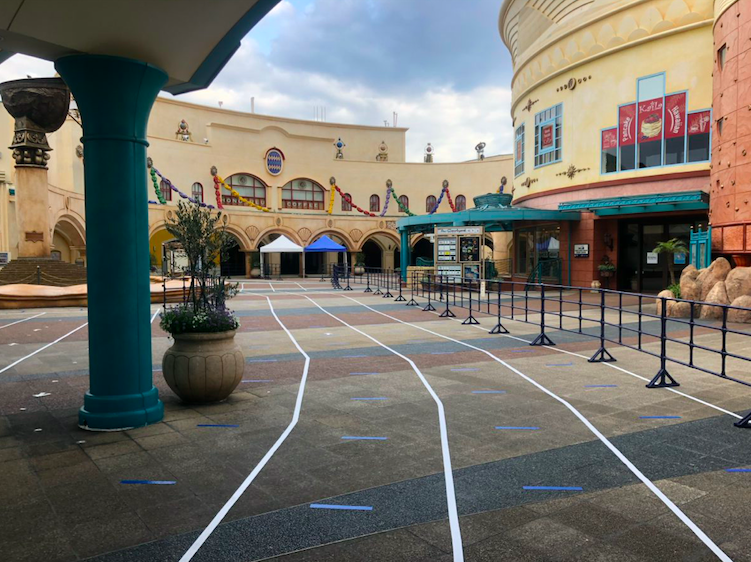 Once you finally reach the end of the line, you'll encounter these two tents, where your temperature will be checked and your hands sanitized. This isn't too different from the process Guests undergo at Disney Springs in Walt Disney World for entry, and hopefully these lines won't be needed for very long.
It's encouraging to see Ikspiari return, and we hope it remains safe enough in Japan that Tokyo Disneyland and DisneySea can return to operations soon. Both parks are currently closed until further notice.
Are you considering or planning a visit to Tokyo Disney Resort? Visit TDRPlans for every detail (and more) that you'll need to make your trip the best it can be! Did I mention it's 100% free? Oh, and stay tuned to WDWNT for up-to-date news on Tokyo Disney Resort, Walt Disney World, and Disney Parks worldwide!