Adding to the list of third-party restaurants reopening on May 20 at Disney Springs is Wolfgang Puck Bar and Grill. The restaurant now has reservations available via OpenTable starting as early as noon on reopening day.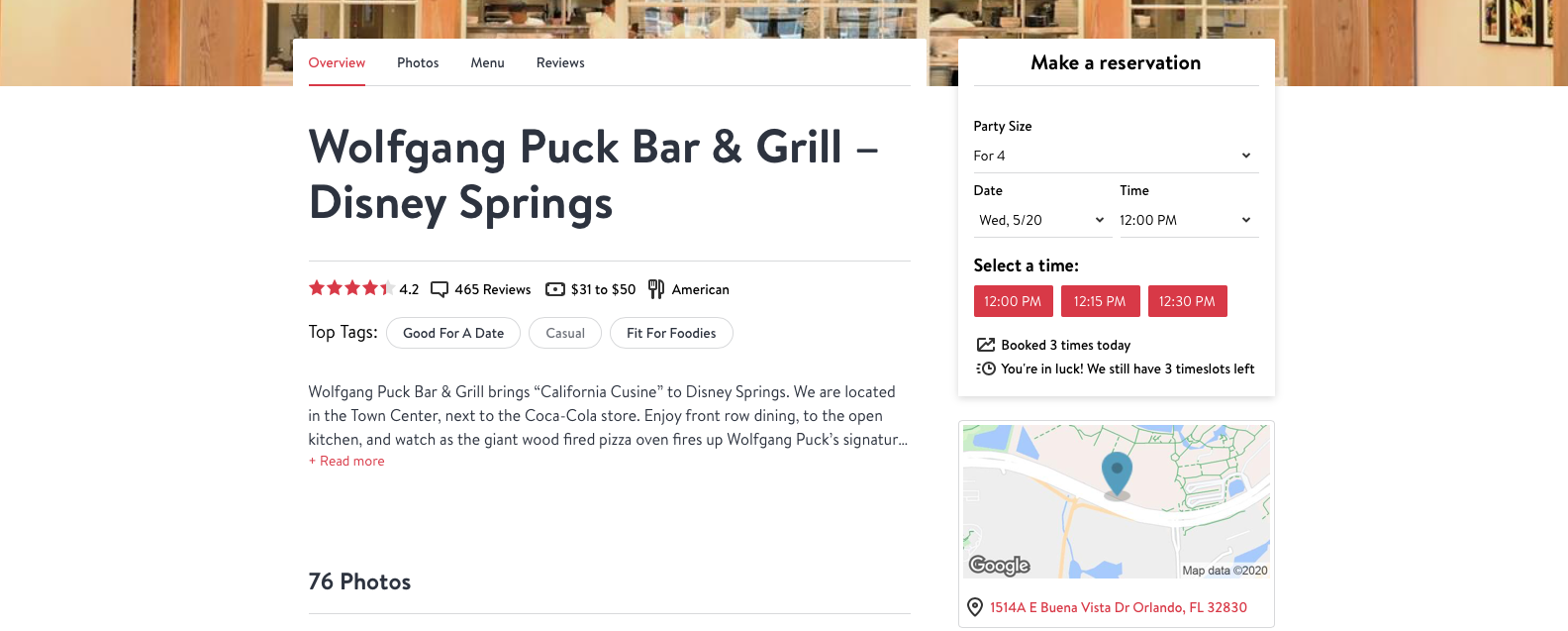 As with all restaurants currently reopening as part of the now "full" Phase 1, all indoor seating is limited to 50% capacity. All other guests must be seated outdoors, with tables having at least 6 feet of space in between. Wolfgang Puck Bar and Grill has a row of outdoor tables to the side of the restaurant with partial cover thanks to a large pergola, but the majority of its dining space is held inside. According to recent Orange County Task Force meetings, restaurants are also allowed to set up additional tables outside so long as proper space is still allowed for guest traffic.
Other restaurants reopening at Disney Springs on May 20 include STK Orlando and Wine Bar George, which recently released a set of health and safety guidelines the restaurant would be adhering to during the phased reopening. This includes the use of digital menus and hand washing/sanitizing stations for employees and guests. You can read all of the guidelines here.
Will you be booking a reservation for Wolfgang Puck Bar and Grill on May 20 or beyond? You can read our full opening day review of Wolfgang Puck Bar and Grill at Disney Springs here.
Keep reading WDWNT as we provide ongoing coverage of the reopening of Disney Springs.