Legendary performer Barbra Streisand has helped make Gianna Floyd, the daughter of the late George Floyd, a shareholder in The Walt Disney Company, according to People.
Gianna posted about the gift package she received from Streisand, which included the Disney stock, along with DVD's of the television specials "Color Me Barbra" and "My Name is Barbra," on Instagram on Saturday.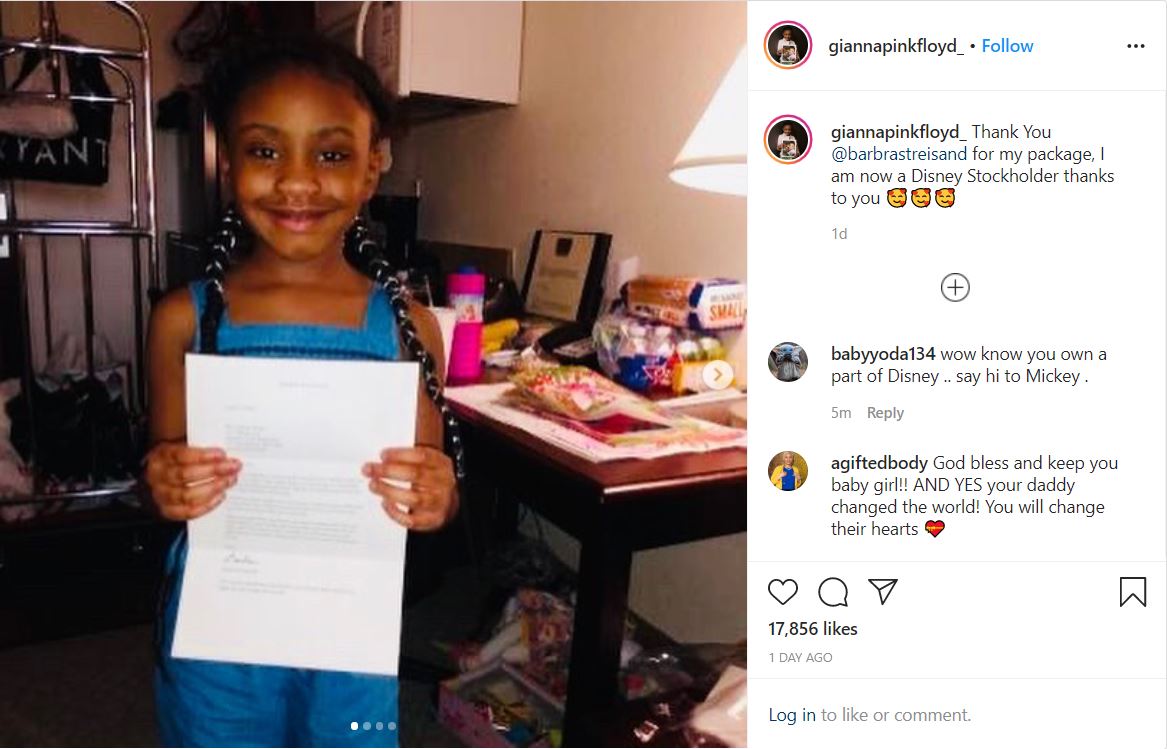 It is unclear how many shares of Disney stock Gianna received, though reporter Claudia Harmata noted that the value of shares have risen around 370 percent in the last decade, making it historically a solid investment.
The killing of George Floyd by Minneapolis police has sparked massive protests against racism and police brutality across the United States and around the world over the last several weeks. Major companies, including Disney, have made statements about their opposition to racism. Disney specifically has released statements and videos across the social media channels of their various brands, as well as made a public commitment to donate $5 million to nonprofit organizations focused on social justice, with the first $2 million going to the NAACP.
Here at WDWNT, we believe that #BlackLivesMatter is not a political statement, but one grounded on the basis of equality and justice for all.