With the formal announcement of the Disney Park Pass System, dates when certain guests can start booking these reservations have been revealed:
Booking Dates for Park Reservations
The Disney Park Pass system will be available soon to select Guests. Booking dates vary based on your plans.
Beginning June 22, 2020, Disney Resort and other select hotel Guests with valid theme park admission can make reservations.
Beginning June 26, 2020, Annual Passholders without a Resort stay can make reservations.
Beginning June 28, 2020, existing ticket holders can make reservations.
Park reservations will be available through September 26, 2021, based on your Resort stay and ticket eligibility or ticket eligibility window.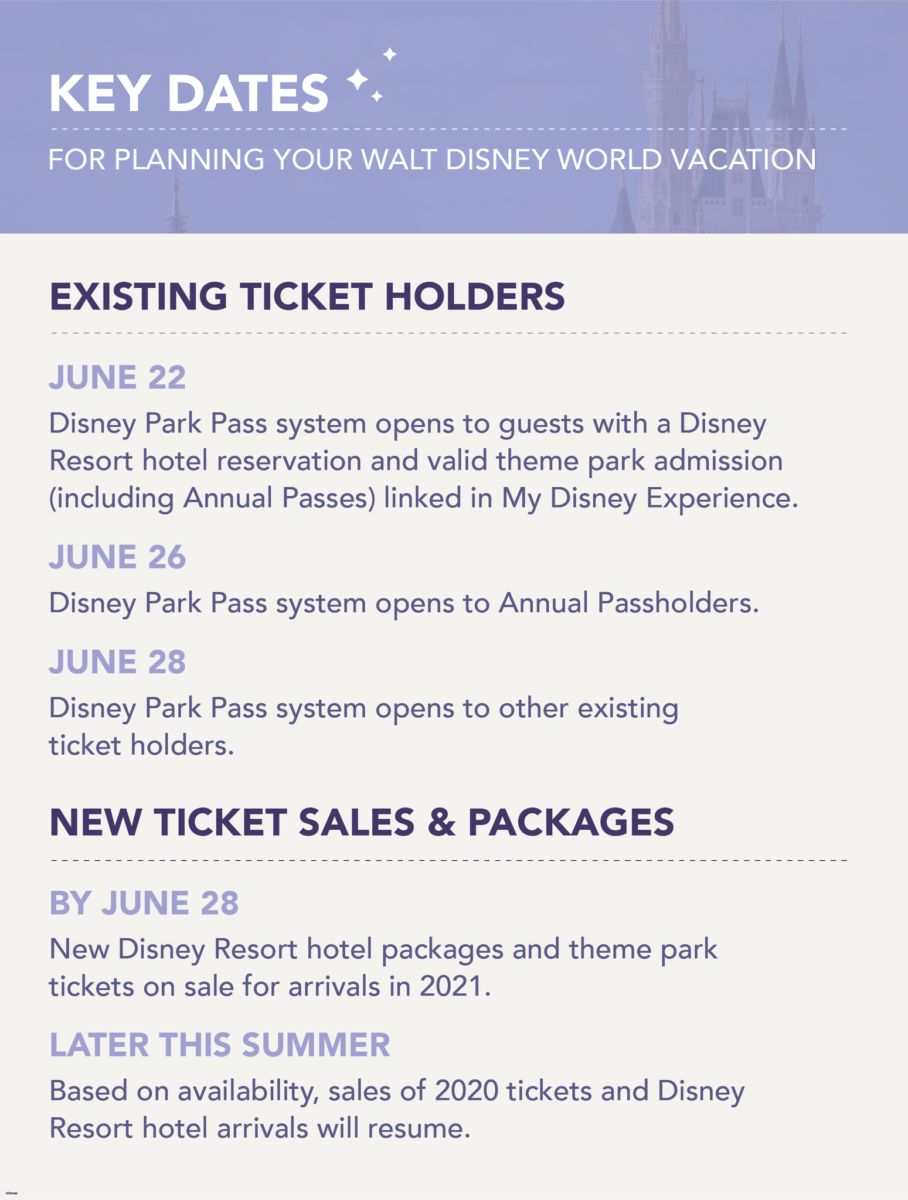 If you have a room-only reservation at a Disney Resort or other select hotel for a stay in 2021, please call the Disney Reservation Center or call your travel professional beginning on June 24 to upgrade to a vacation package with tickets—and then make your theme park reservations.
Guests looking to book tickets and/or hotels for 2021 may do so starting June 28th. Sales of tickets and hotel rooms for 2020 will resume later this summer.