"Melts in your mouth, not in your hand!" M&M's candy fans rejoice, as we now have a better idea of when the all-new, state-of-the-art M&M's retail store will be opening at Disney Springs.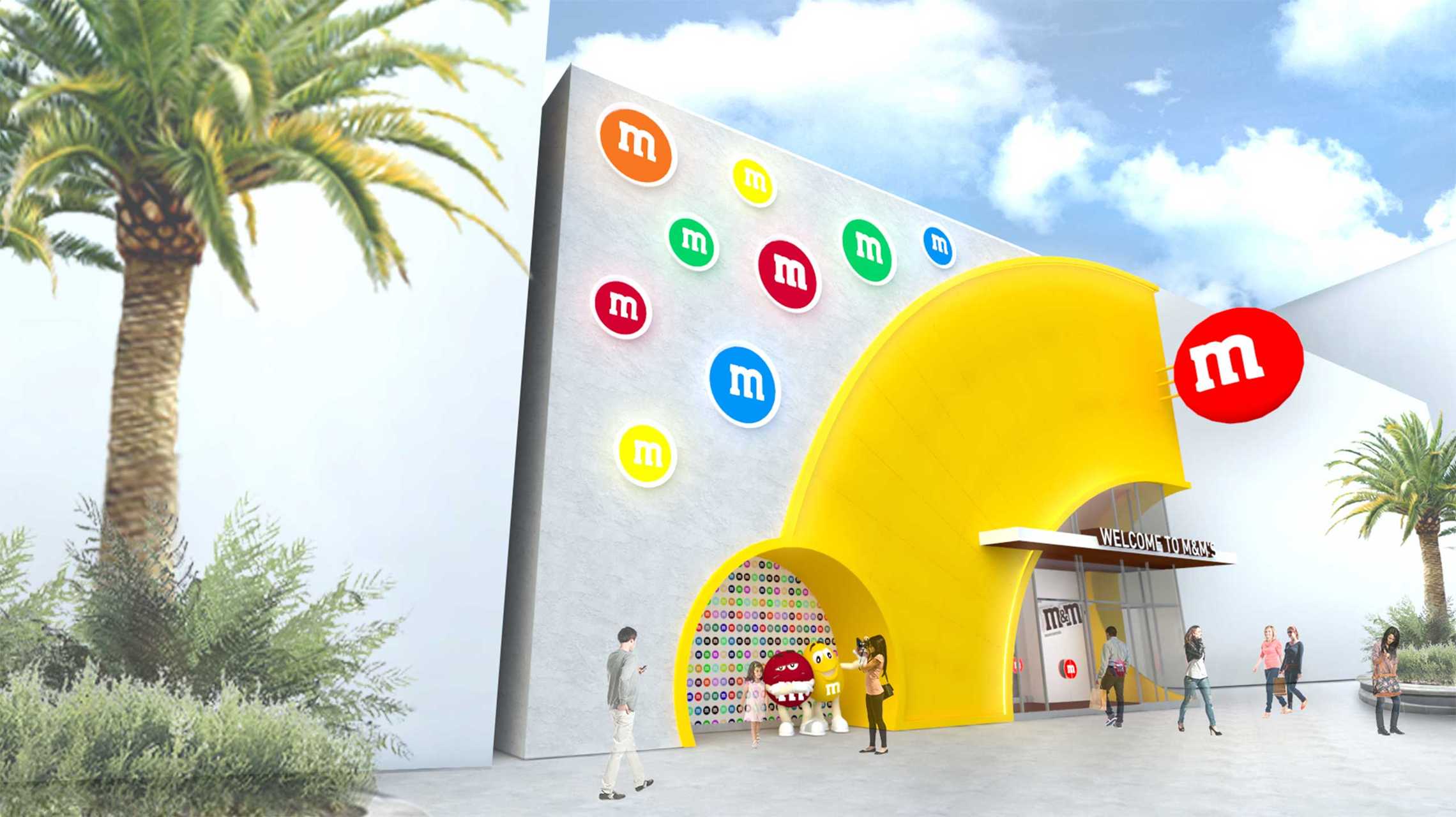 The new state-of-the-art store at Disney Springs will be one of five M&M's experiential stores owned and operated by Mars Retail Group, bringing the best experience of the M&M's Brand to life in locations across North America, Europe and Asia.
Guests will be fully immersed into an interactive chocolate experience that will create more moments and more smiles through the colorful fun of M&M's. From the concept art, you can see there will be fun photo ops, plus plenty of colorful candy fun on the inside. On our daily trips to Disney Springs, we've also been chronicling the progress of the store's exterior as it's transformed into that bright yellow arch.
Employees at M&M's World Orlando have been informed that the Florida Mall location will be closing in August, with the all-new Disney Springs store opening sometime in late November, just in time for Thanksgiving and the start of the holiday season. Plans for Disney Springs location includes over 100 tubes with M&M's for custom blends, personalized candy, and even dance parties with M&M's characters.
Outside the up-and-coming M&M's store at Disney Springs, a QR code is available for guests to scan and receive exclusive offers. Are you looking forward to this new addition to Disney Springs?