Back in May we reported that the future site of the new M&M's retail store in Disney Springs had added bright yellow decals to the windows, informing fans of this beloved colorful candy of what's to come. Now it looks like some new work is being done to get it ready for its scheduled 2020 opening.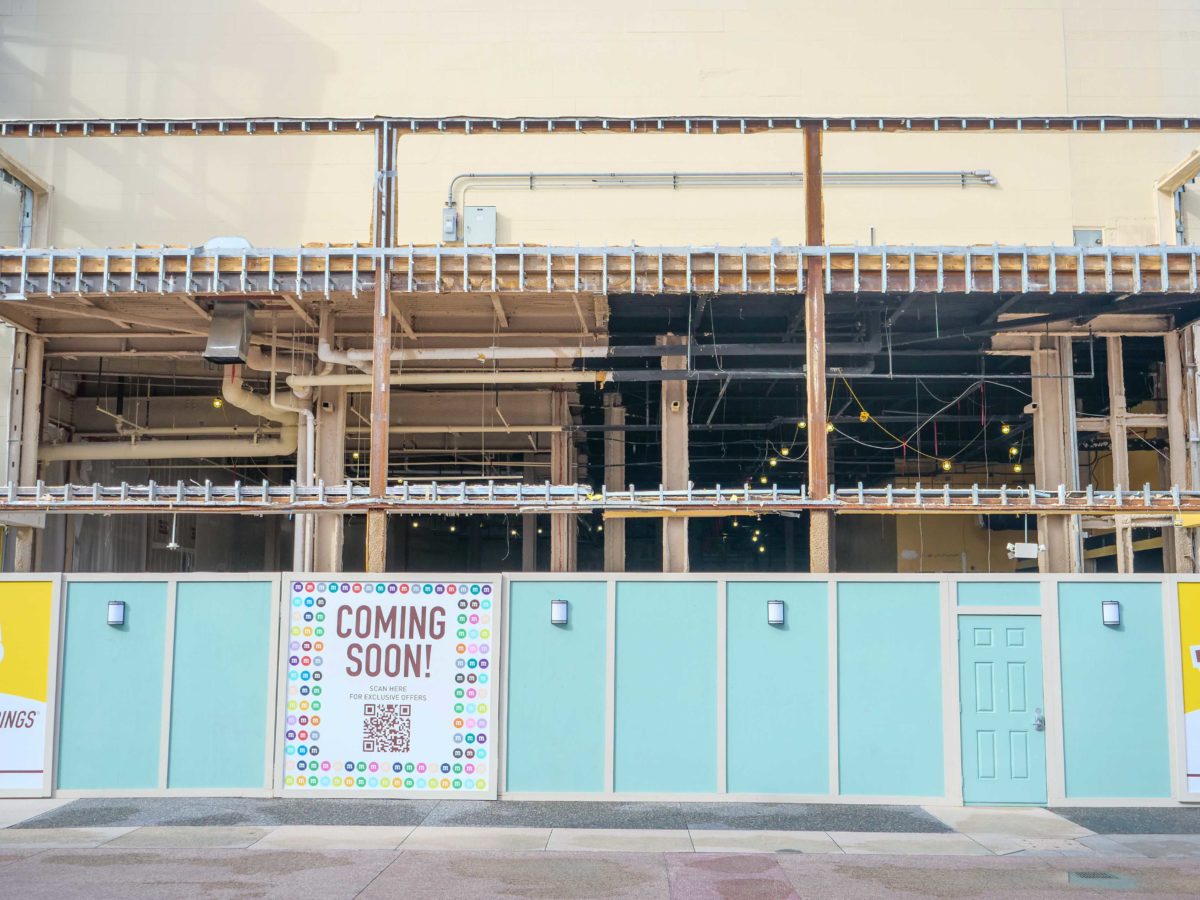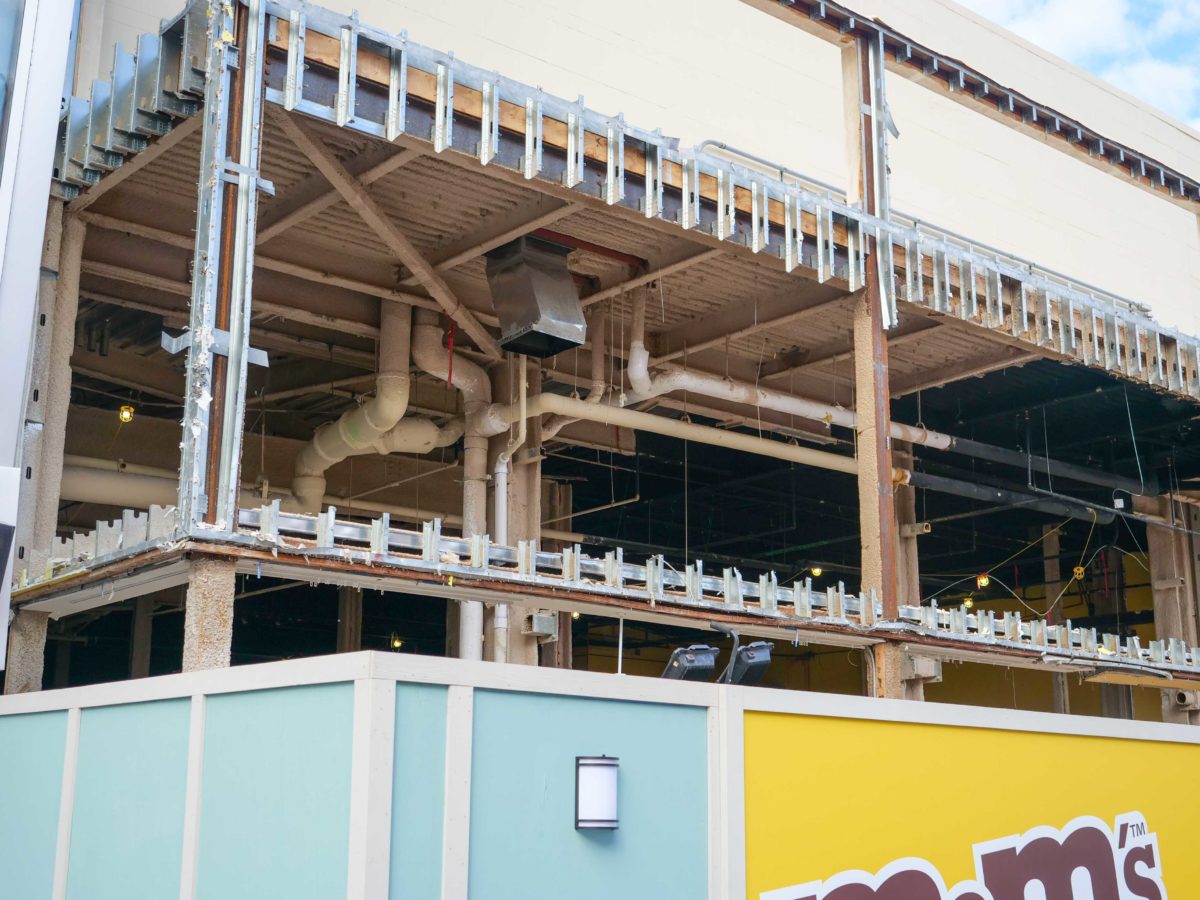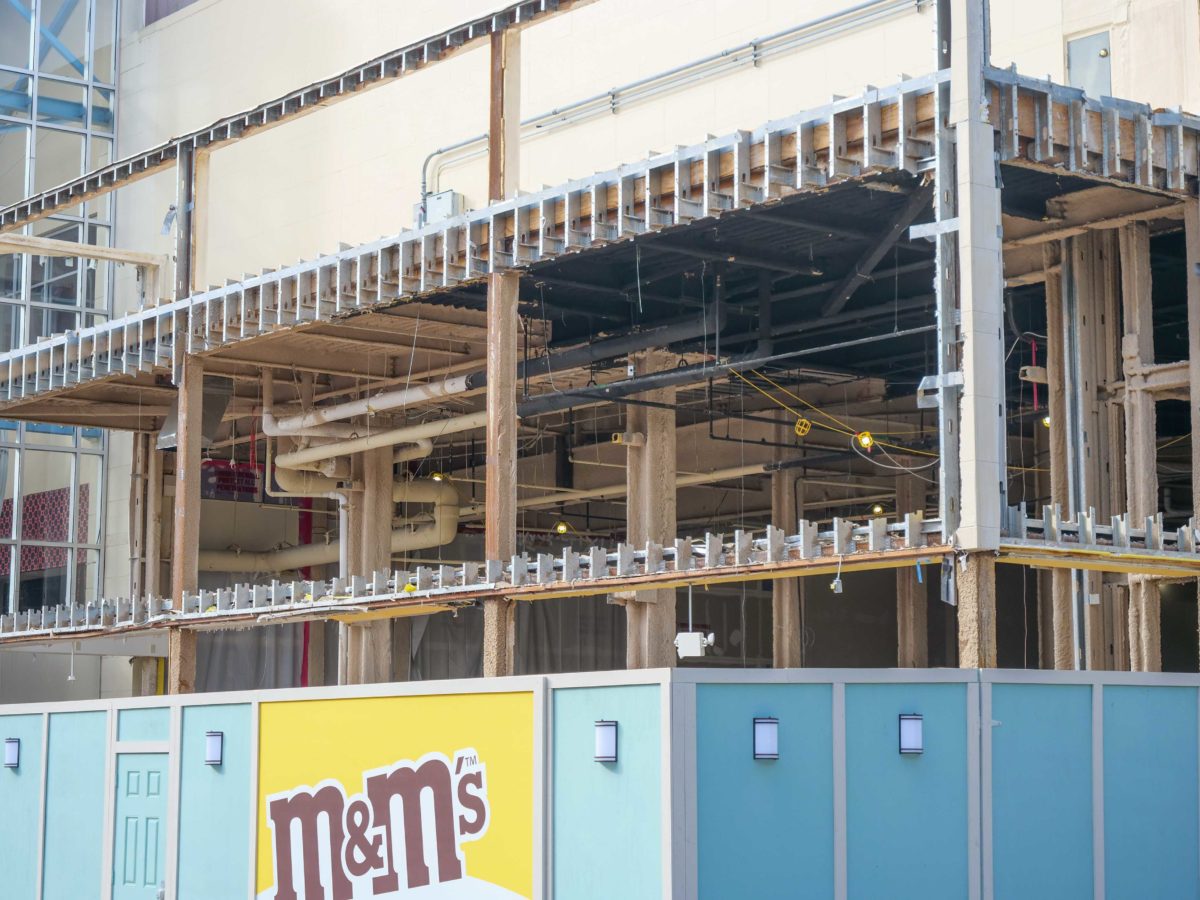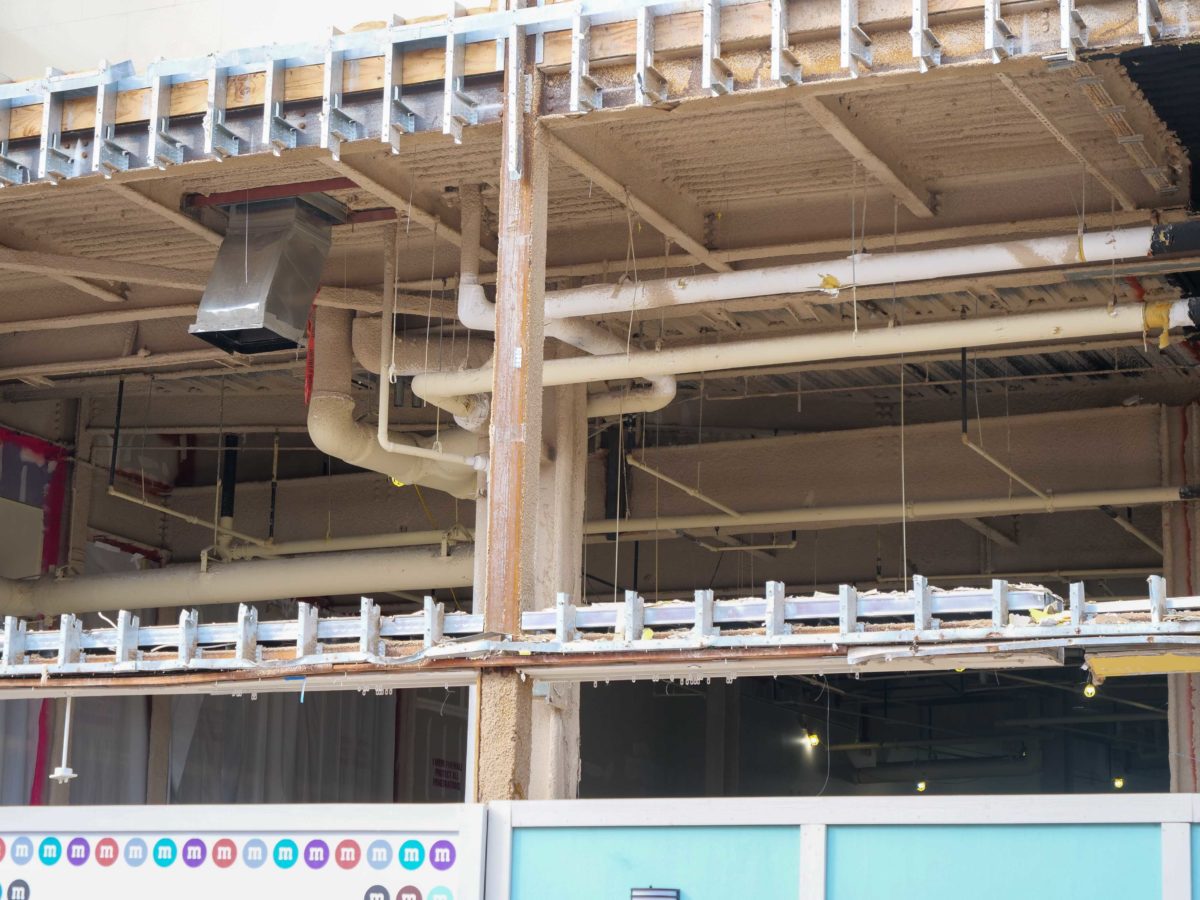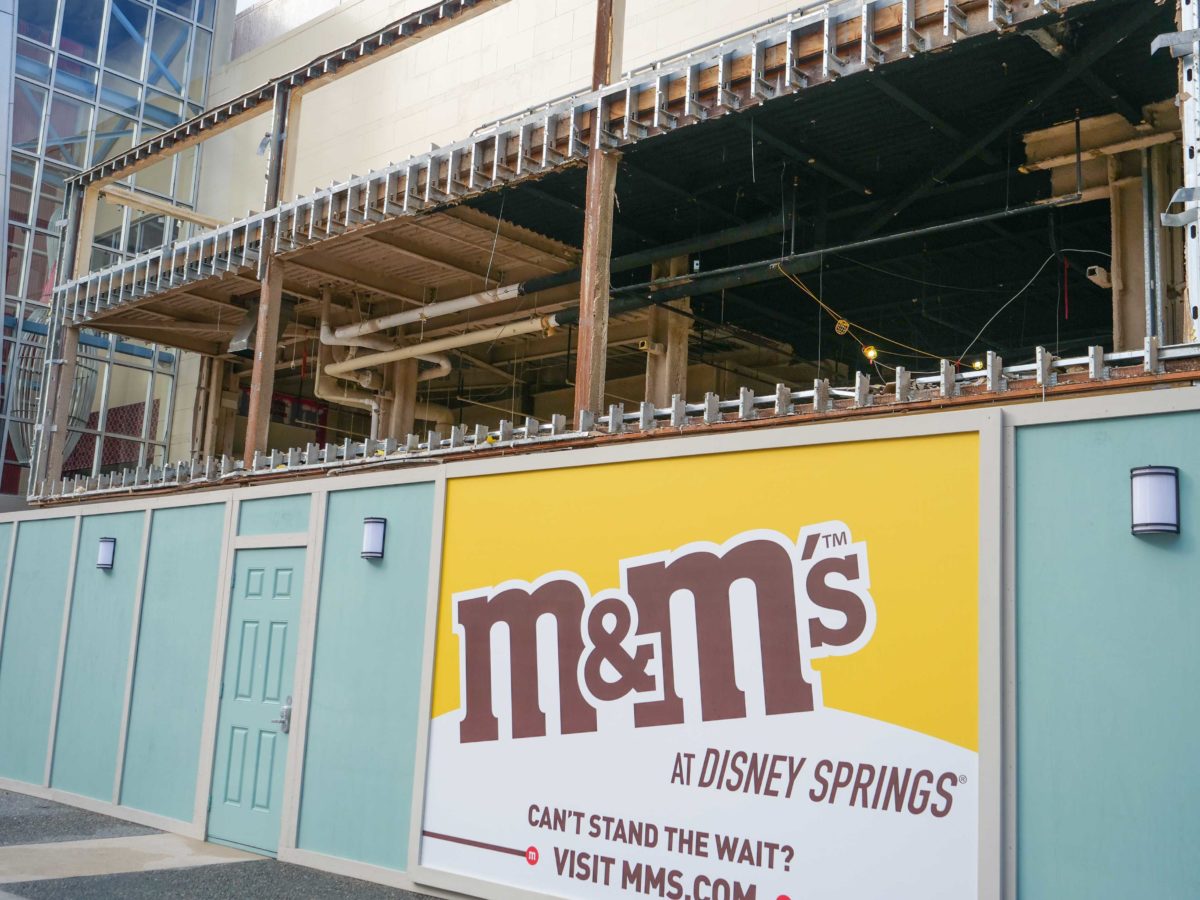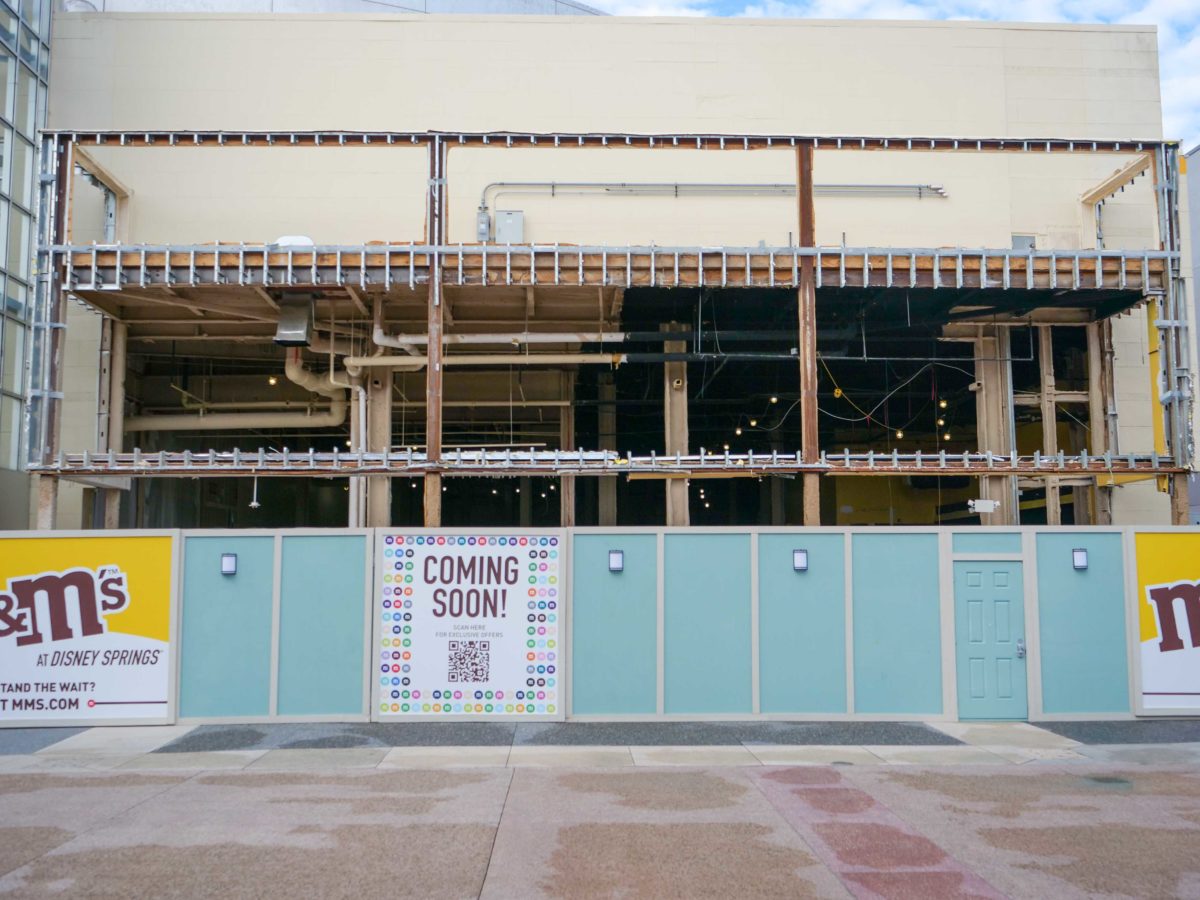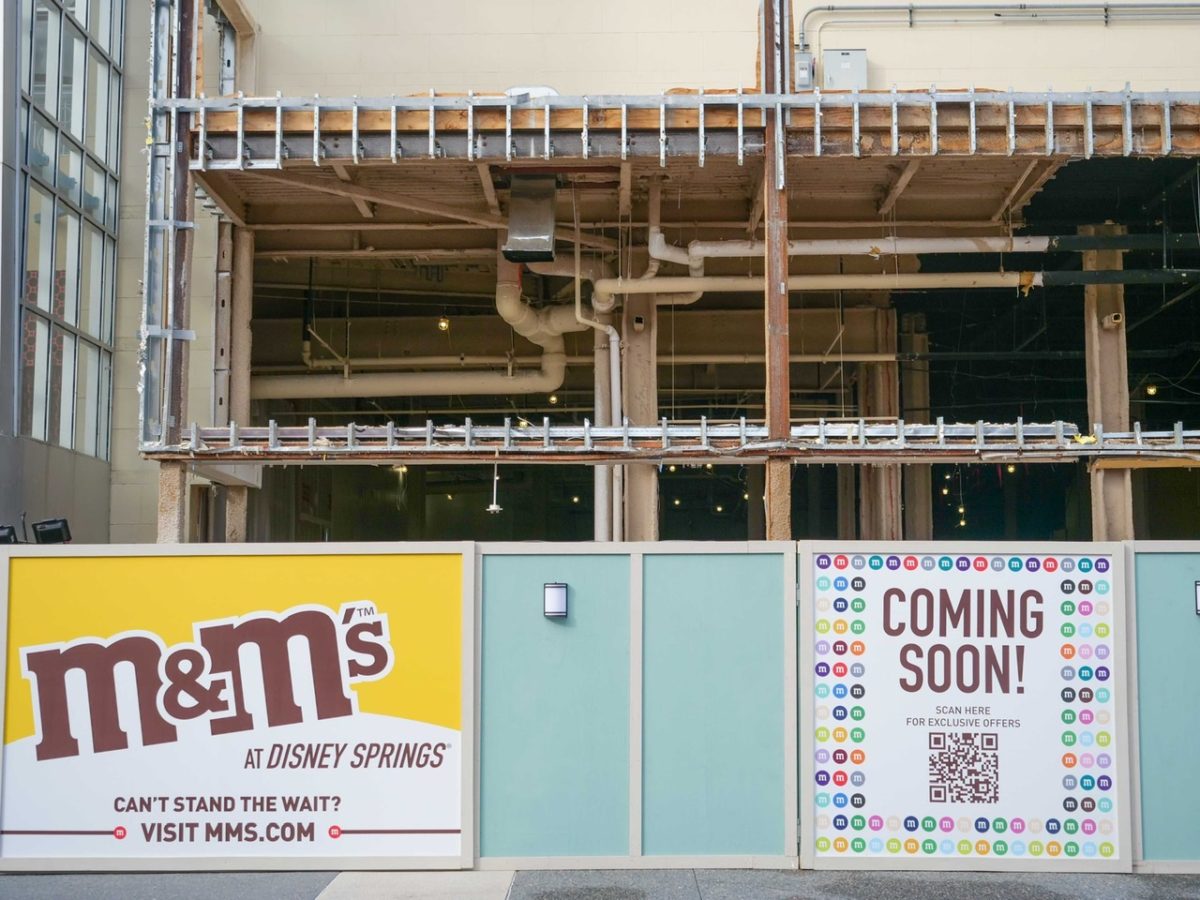 As you can see a lot has changed to the store front. Gone are the glass windows and doors. We can now see the exposed pipes and beams throughout the structure. A temporary sea foam green colored wall now blocks the opening of the building. This wall has two different graphics. One is nearly identical to the decals that we saw previously, which directed onlookers to their website. The other features our favorite round candies surrounding the phrase "COMING SOON!". Underneath is a QR code that can be scanned for exclusive offers.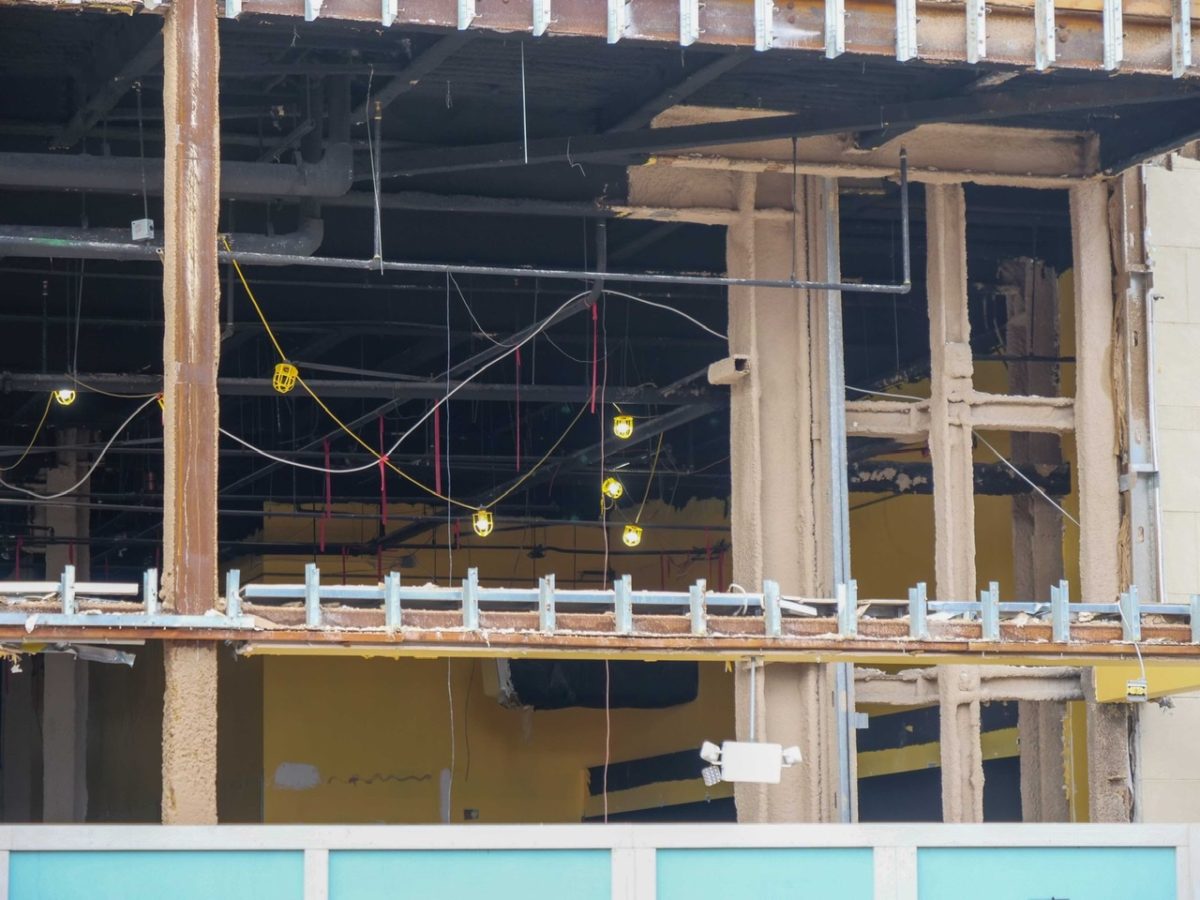 We are able to see some wiring and temporary lighting for construction, which coincidentally are also a similar shade of yellow.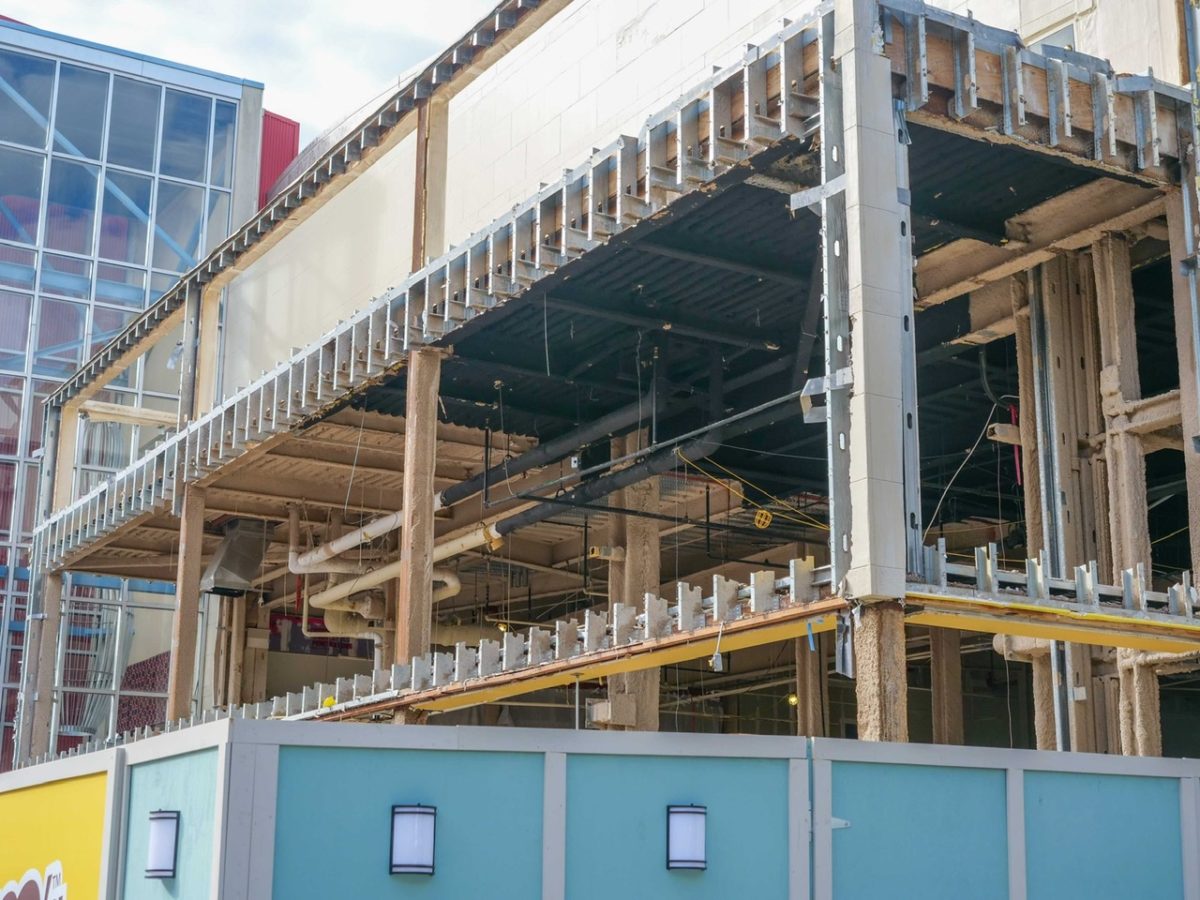 The new M&M's store will be located next to Splitsville at the Westside in Disney Springs. Though it may be some time until it opens, you can check out M&M's stores in other locations now, such as the M&M's retail store in Orlando in the Florida Mall, which reopened on May 15th, the M&M's retail store in Las Vegas, which reopened on June 10th or in London, which reopened on June 15th. As of right now, their New York location remains closed. According to their website, "The spontaneous, fun and colorful experience that you know and love about M&M's is still very much present – it just looks a bit different right now: we are limiting the number of people in the store, implementing social distancing guidelines, increasing all cleaning and sanitizing procedures, amongst many other precautions." No official opening date for the Disney Springs location has been announced.
As always, check back with wdwnt.com for more updates on this and other news regarding all your favorite Disney parks and resorts.