This post may contain affiliate links; please read the disclosure for more information.
Greetings from Disney Springs on a hot and sunny day! We're scouring the recently-reopened shopping and dining district for anything and everything new, and as we're only on day 12 of the reopening, there's plenty to cover. Let's head in and take a look.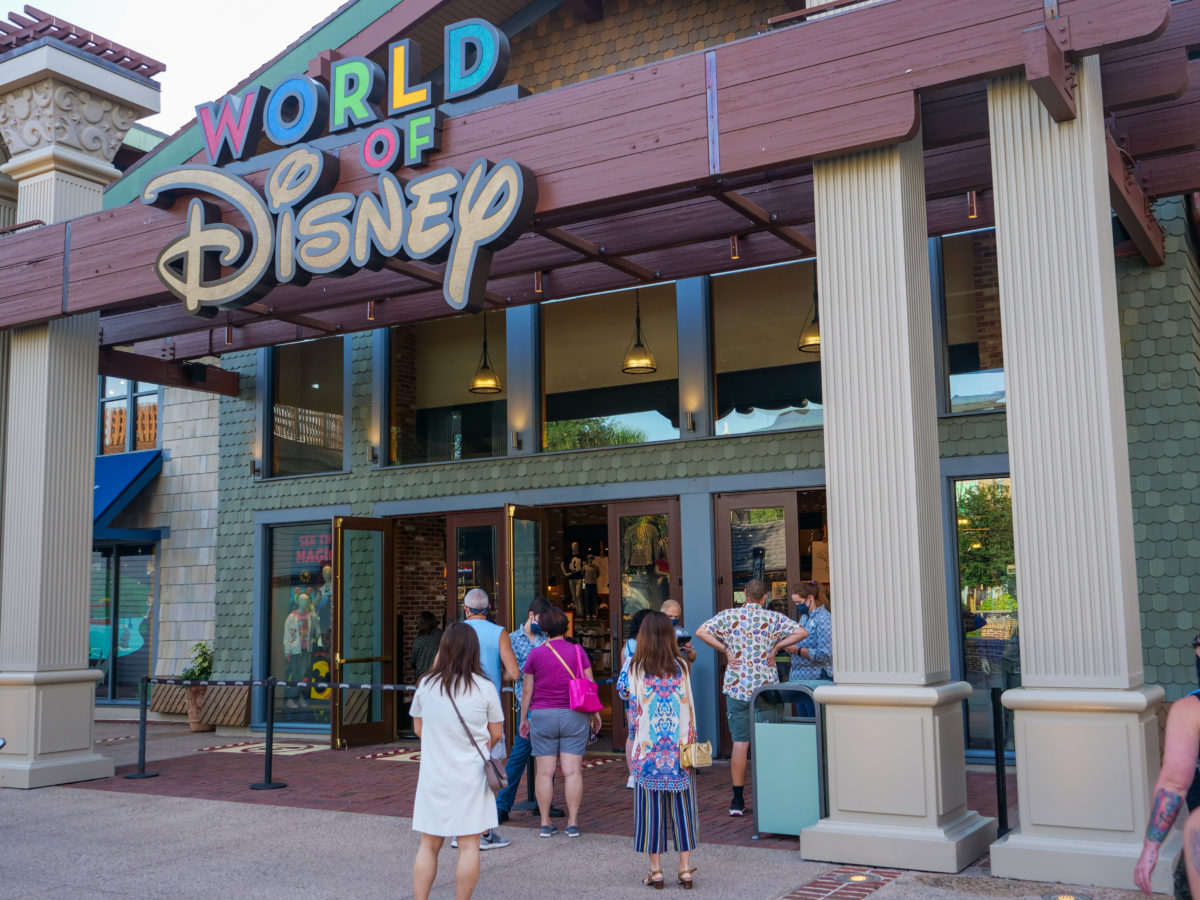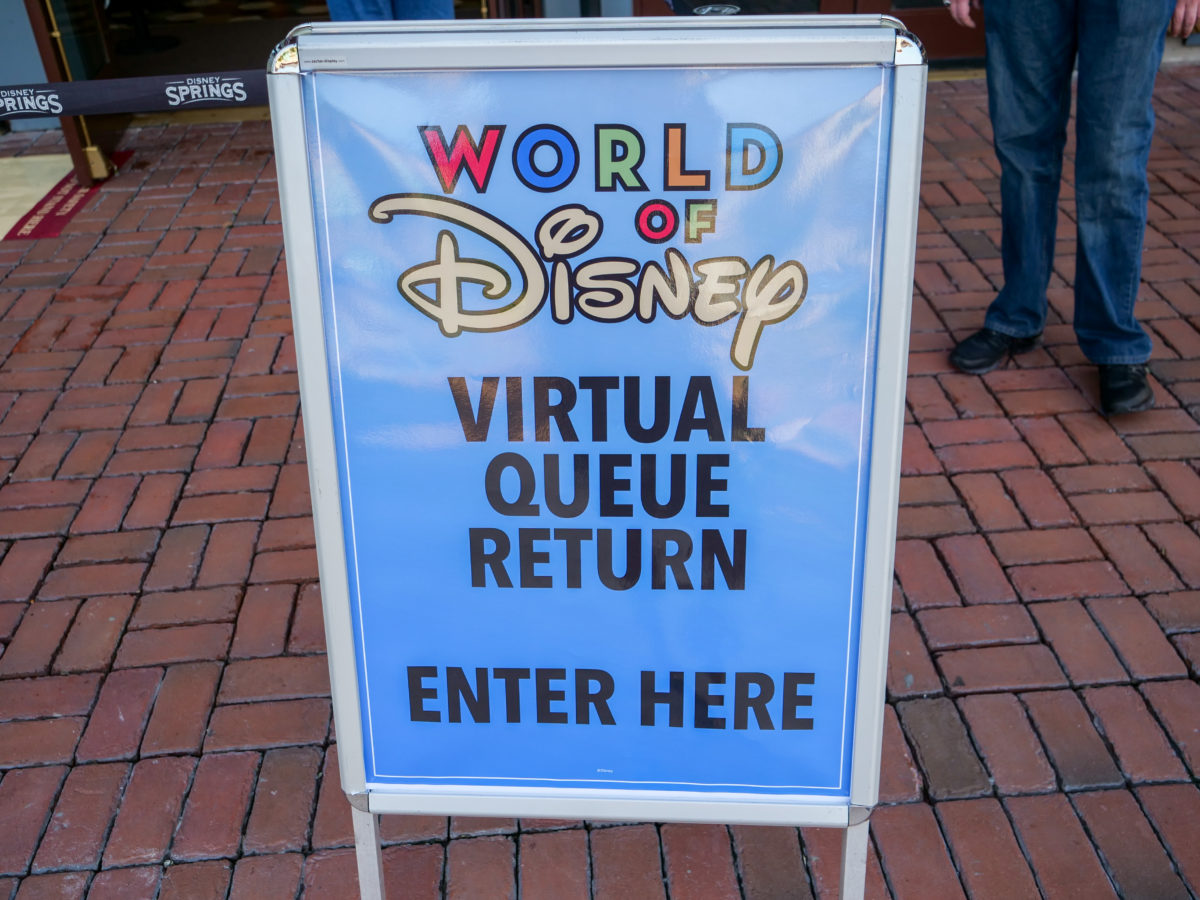 World of Disney, which has been opening around 8:00am since its reopening on Wednesday, changed things up today. Guests wishing to enter the store were registered for the virtual queue, and would be sent a text message when the store opened and it was their turn to enter.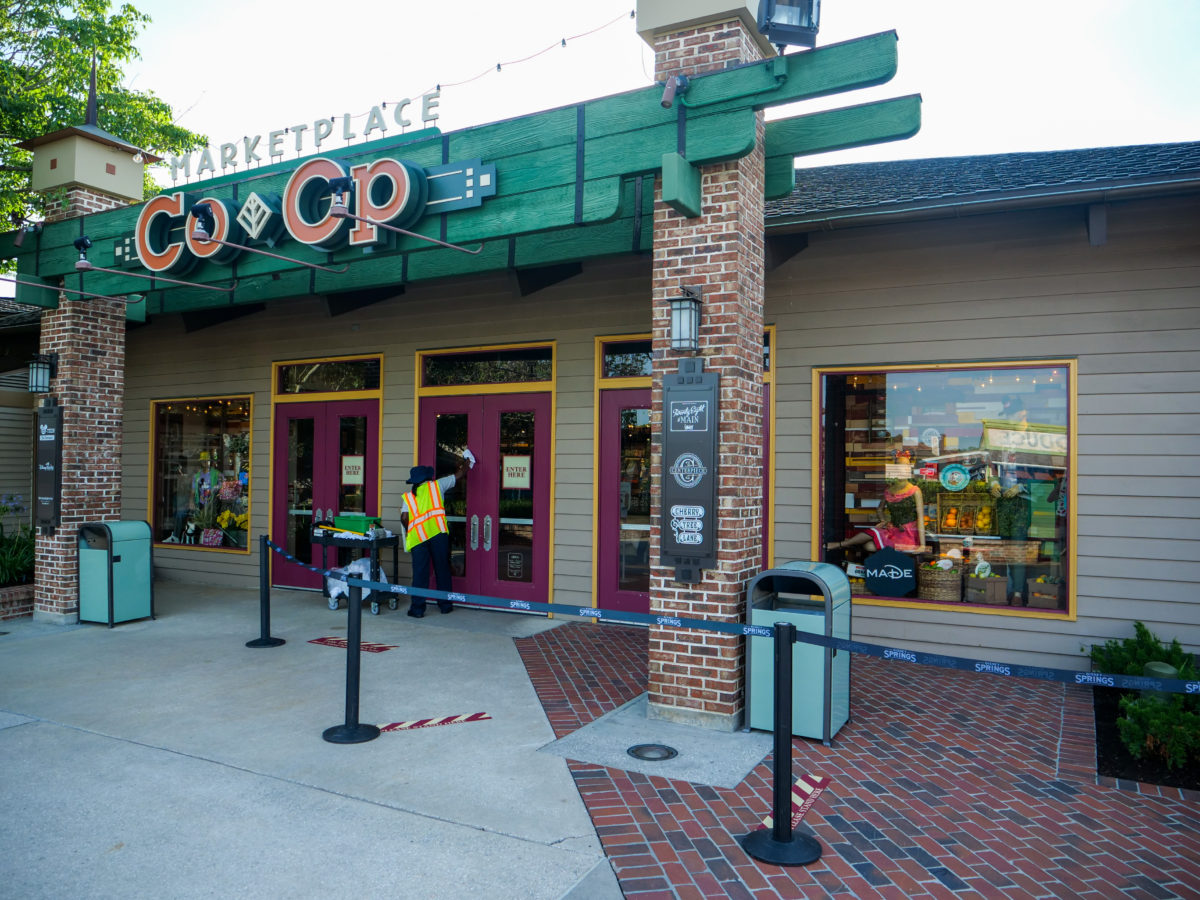 The same situation was true at Marketplace Co-Op, with a later 10:00am opening time and virtual queue registration taking place prior to that.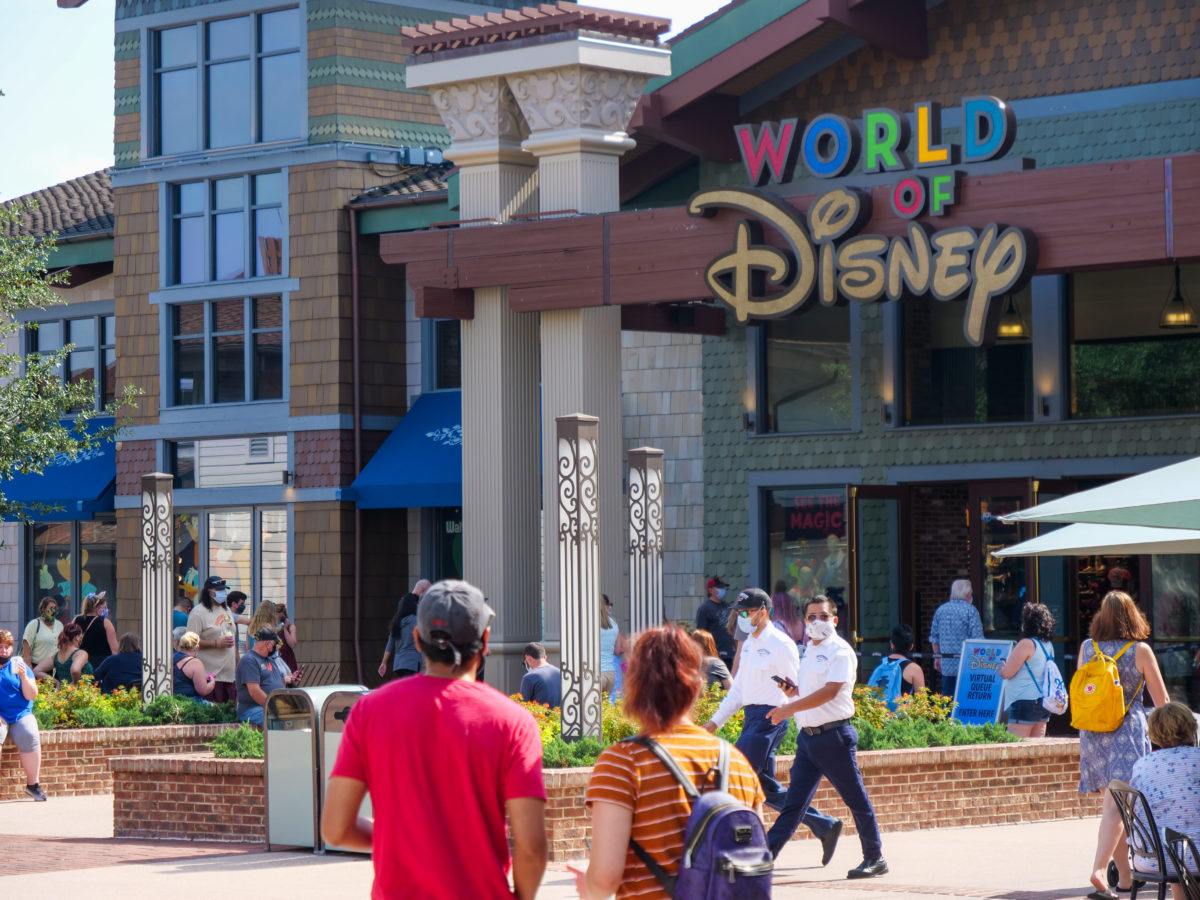 Just before the 10:00am opening, quite a few guests surrounded the entrance to World of Disney.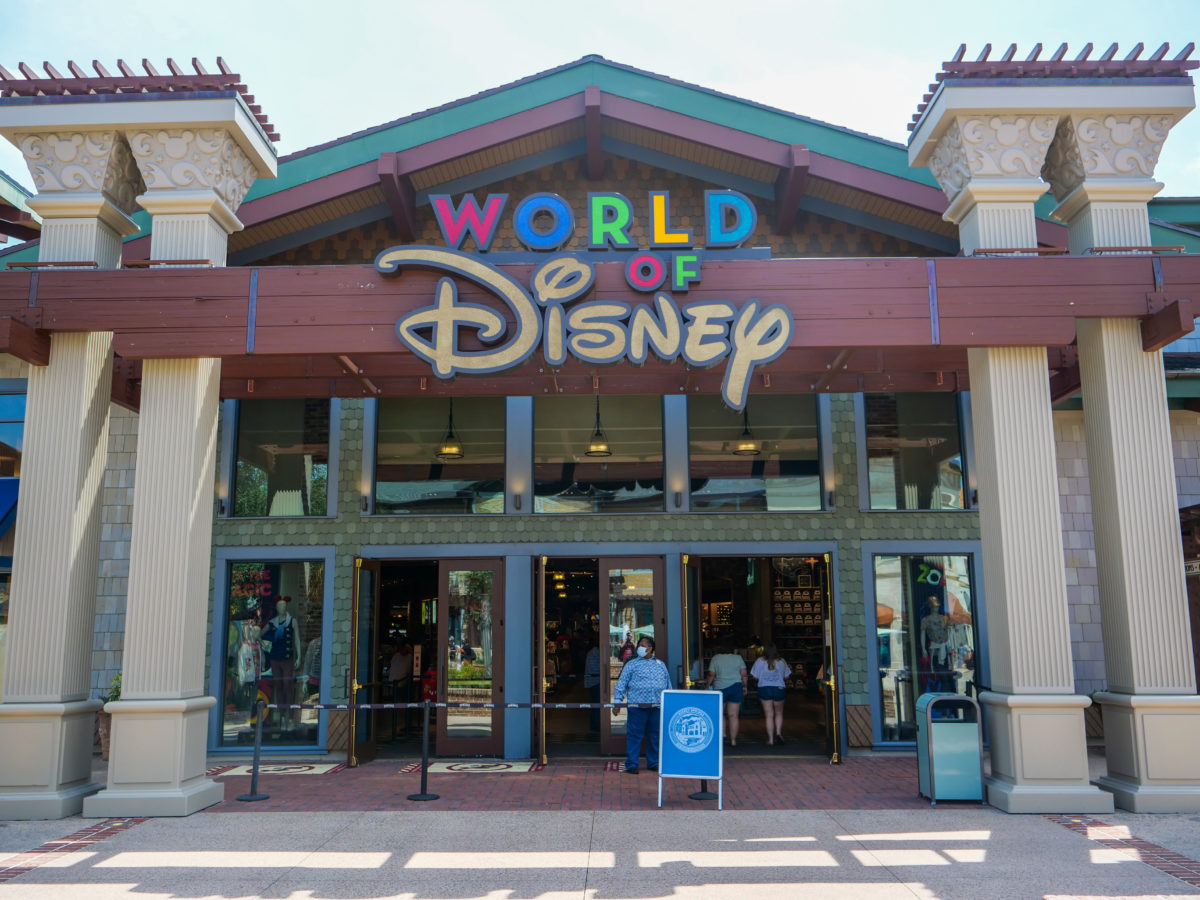 As it turned out, crowds before opening, and even throughout the early afternoon, never reached the point where that virtual queue spot was necessary. Guests were allowed to walk right in through at least 1:00pm at both World of Disney and Marketplace Co-Op.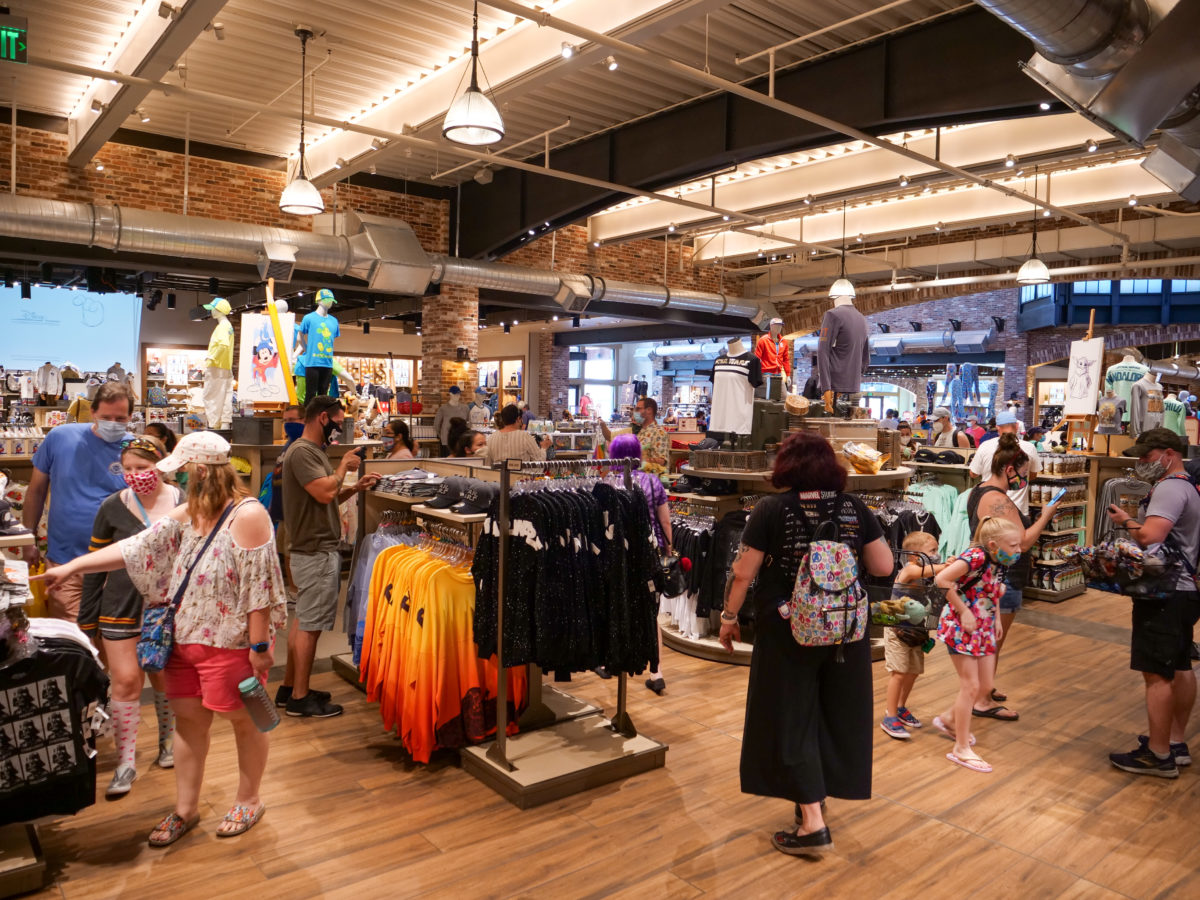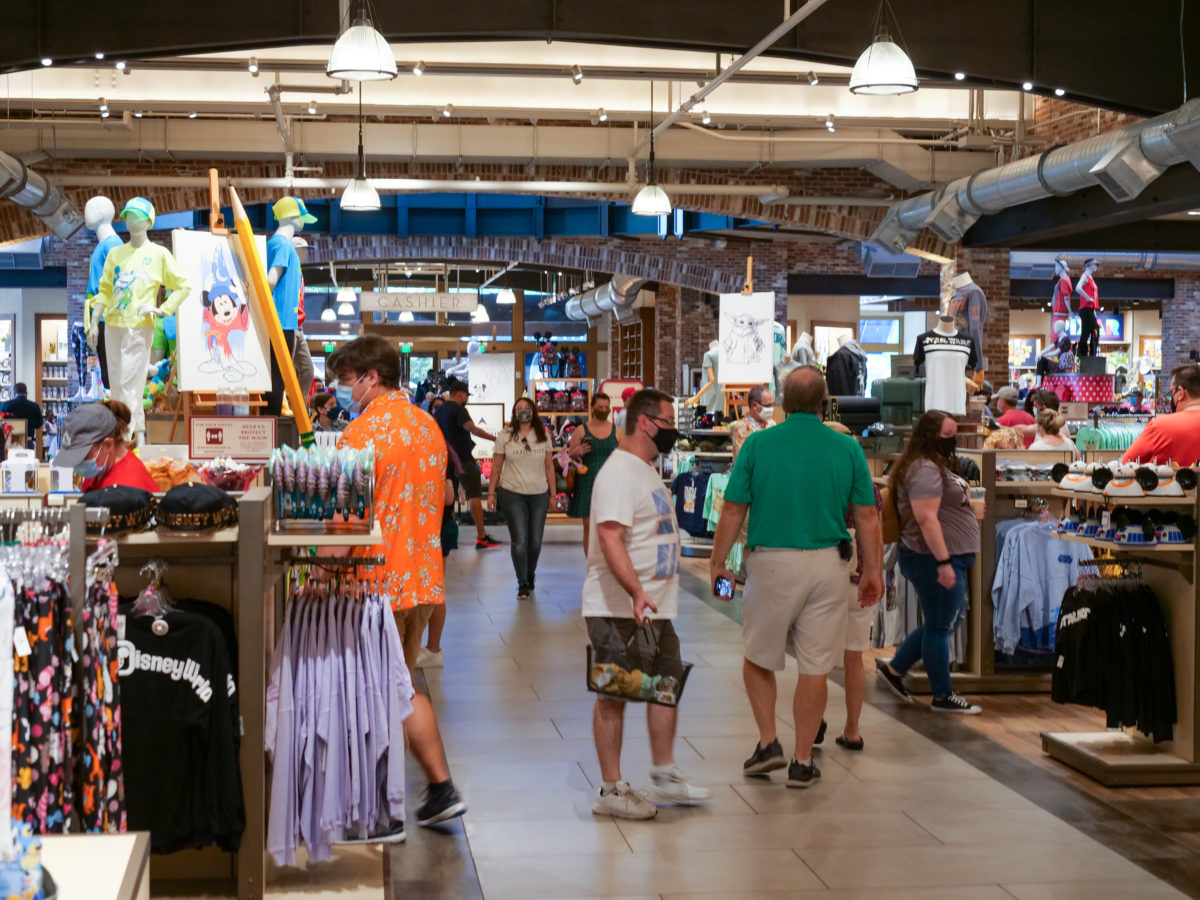 Despite the lack of a wait to get in, crowds inside the store were readily apparent. While some areas of the store were relatively empty, other parts – such as around the Star Wars merchandise – attracted more people.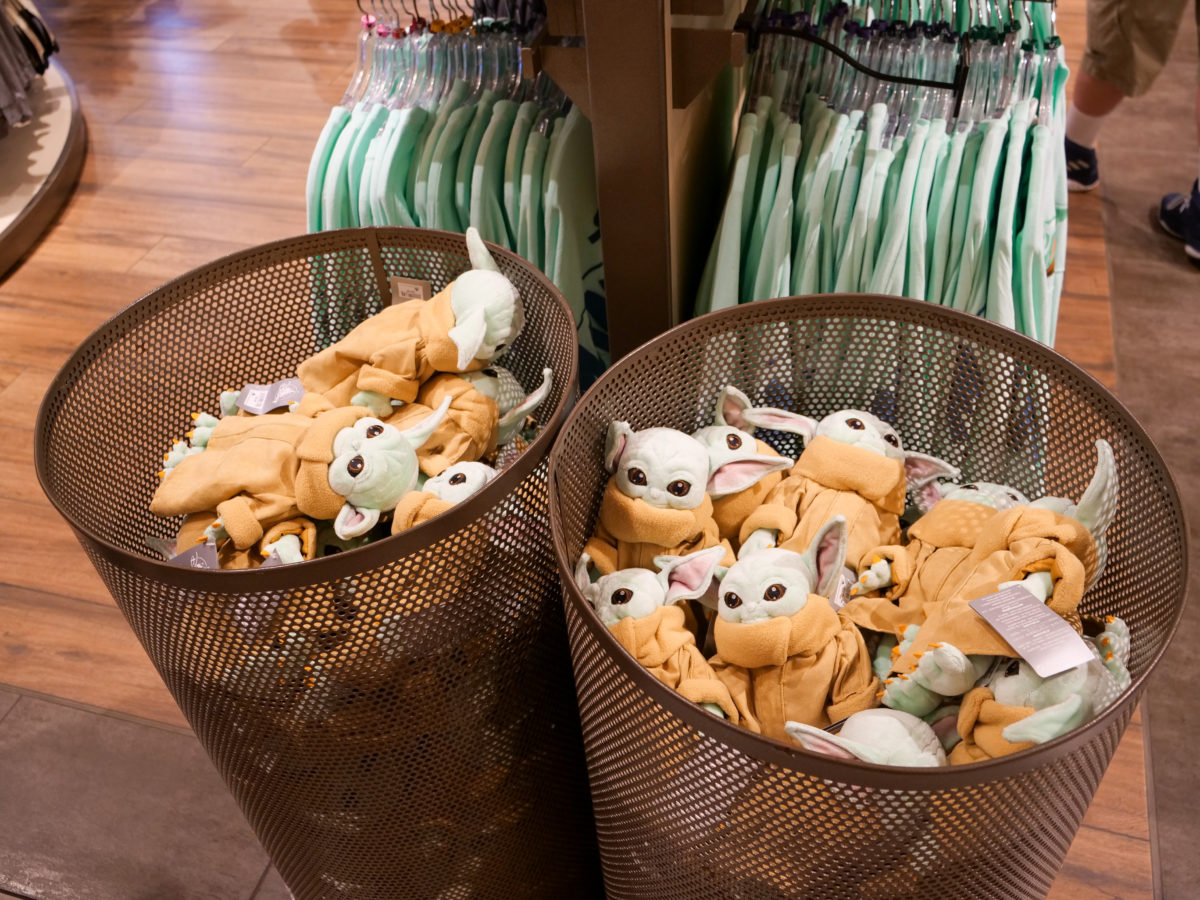 Literal barrels full of Baby Yoda plush are available today in the aforementioned Star Wars section. These plush just debuted on Wednesday with the reopening of Disney Springs.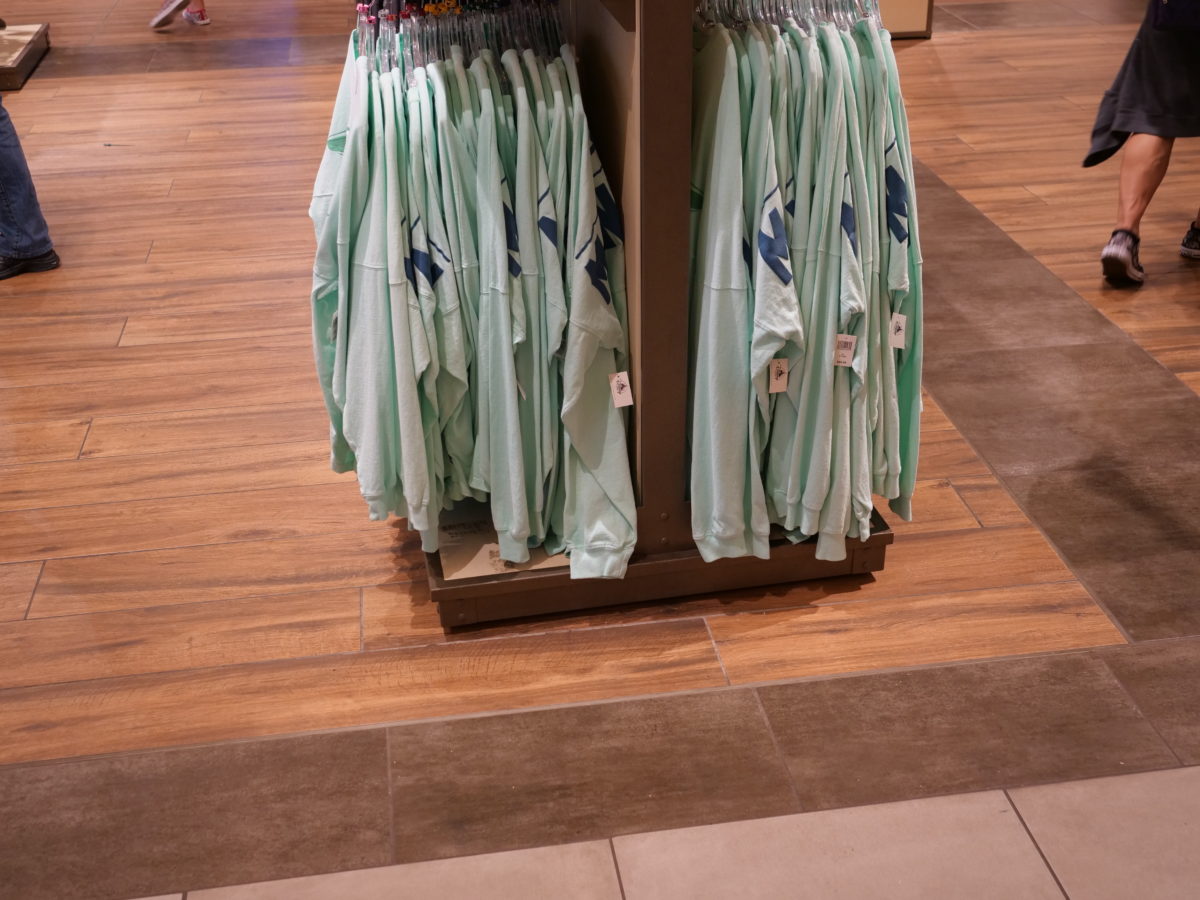 Correction – barrels full of Baby Yoda plush were available – for about 20 minutes after the store opened.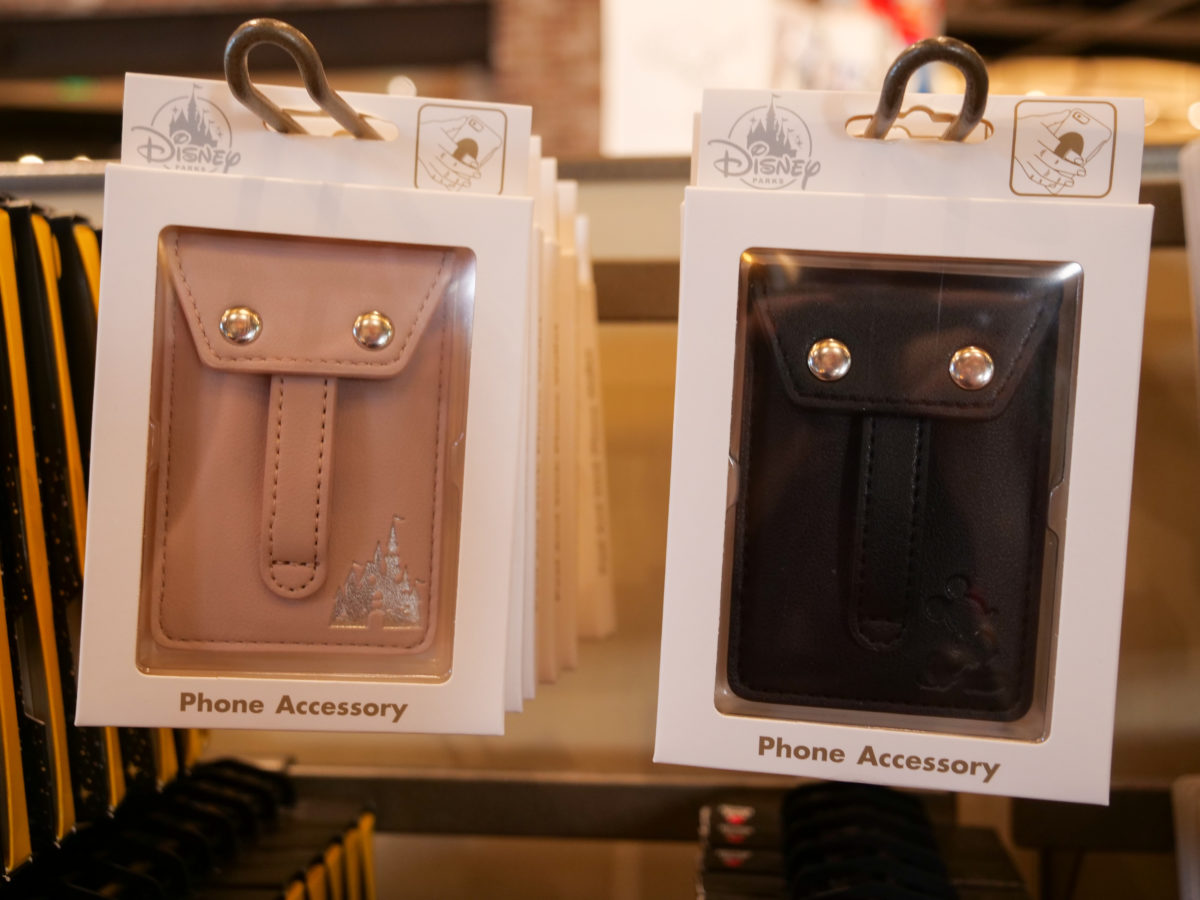 In other merchandise news, this new "Phone Accessory" was available for purchase (for longer than 20 minutes, too).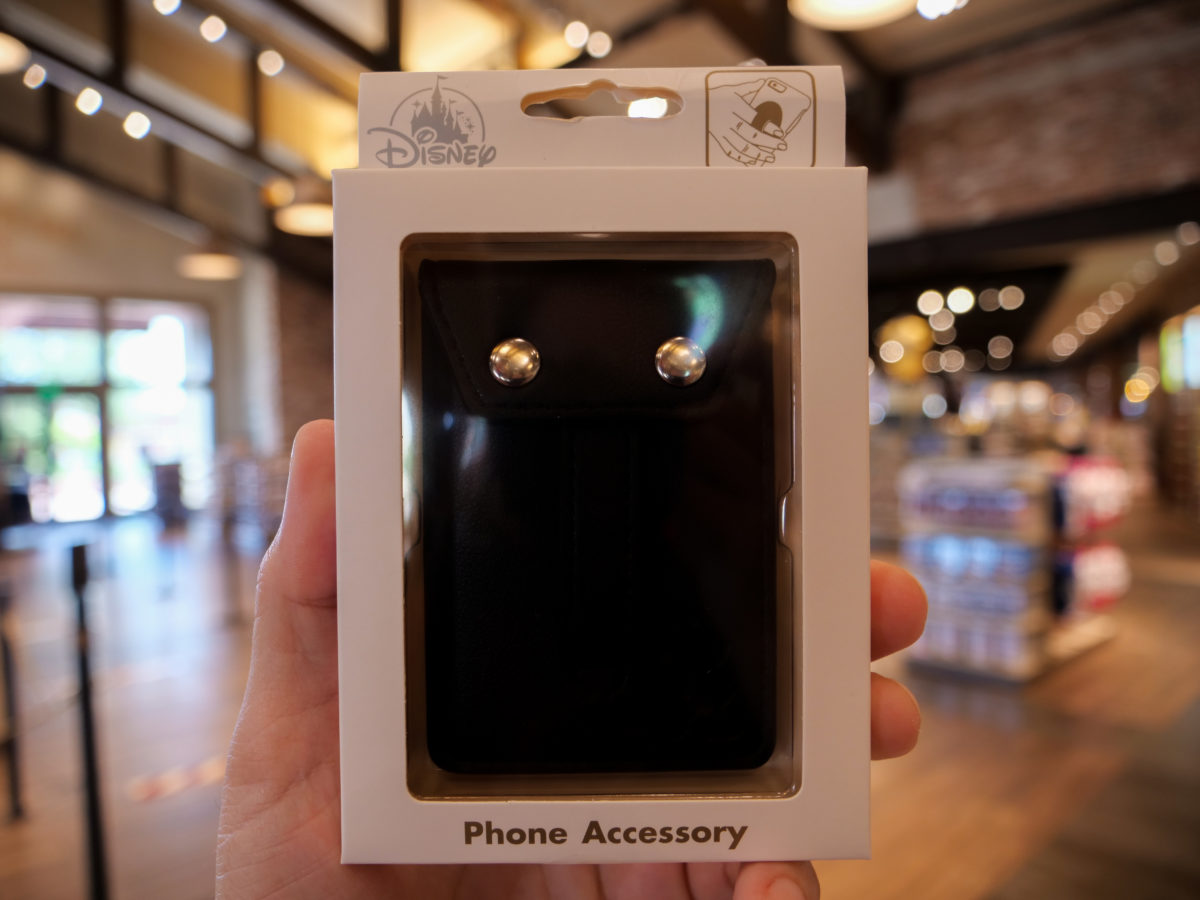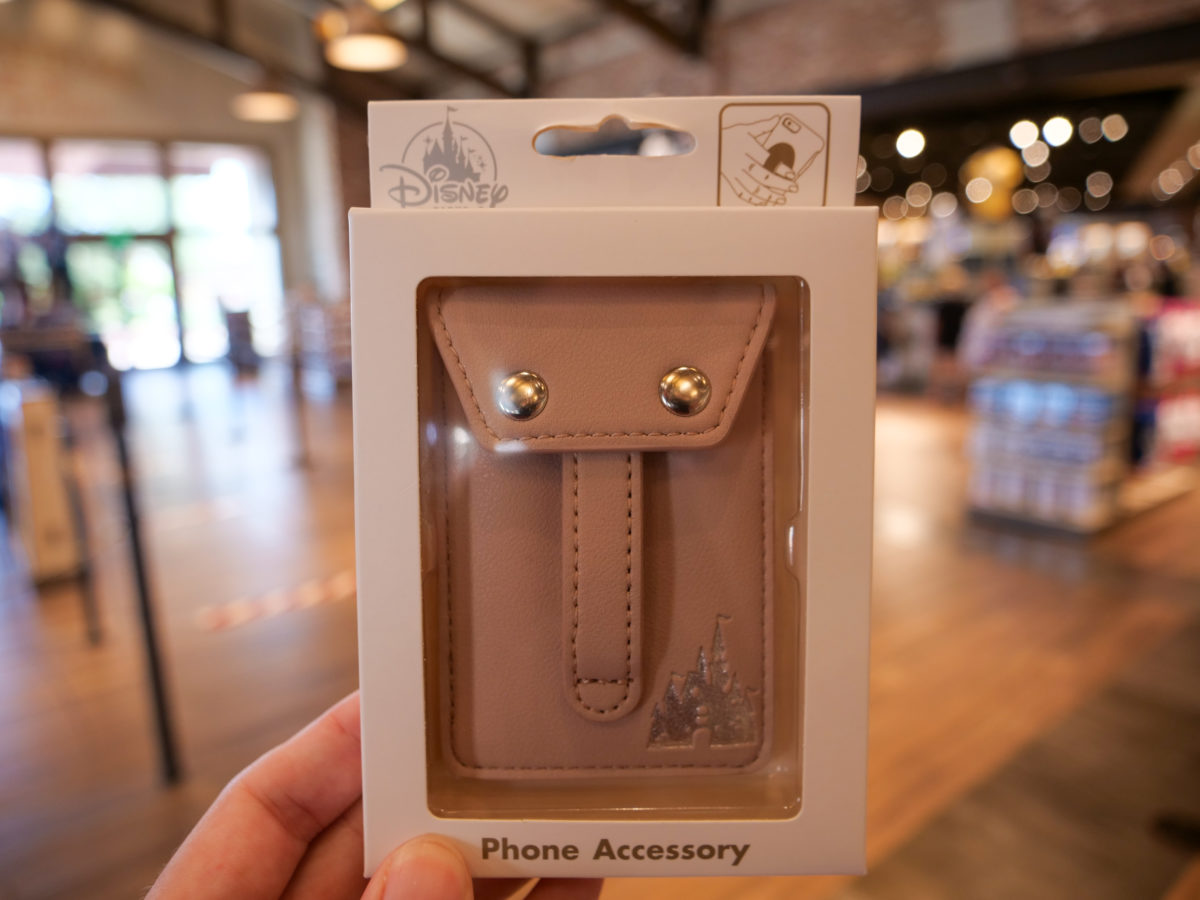 The pouch, which attaches to the back of the phone and also provides PopSocket-like functionality for holding your device, is available in two colors.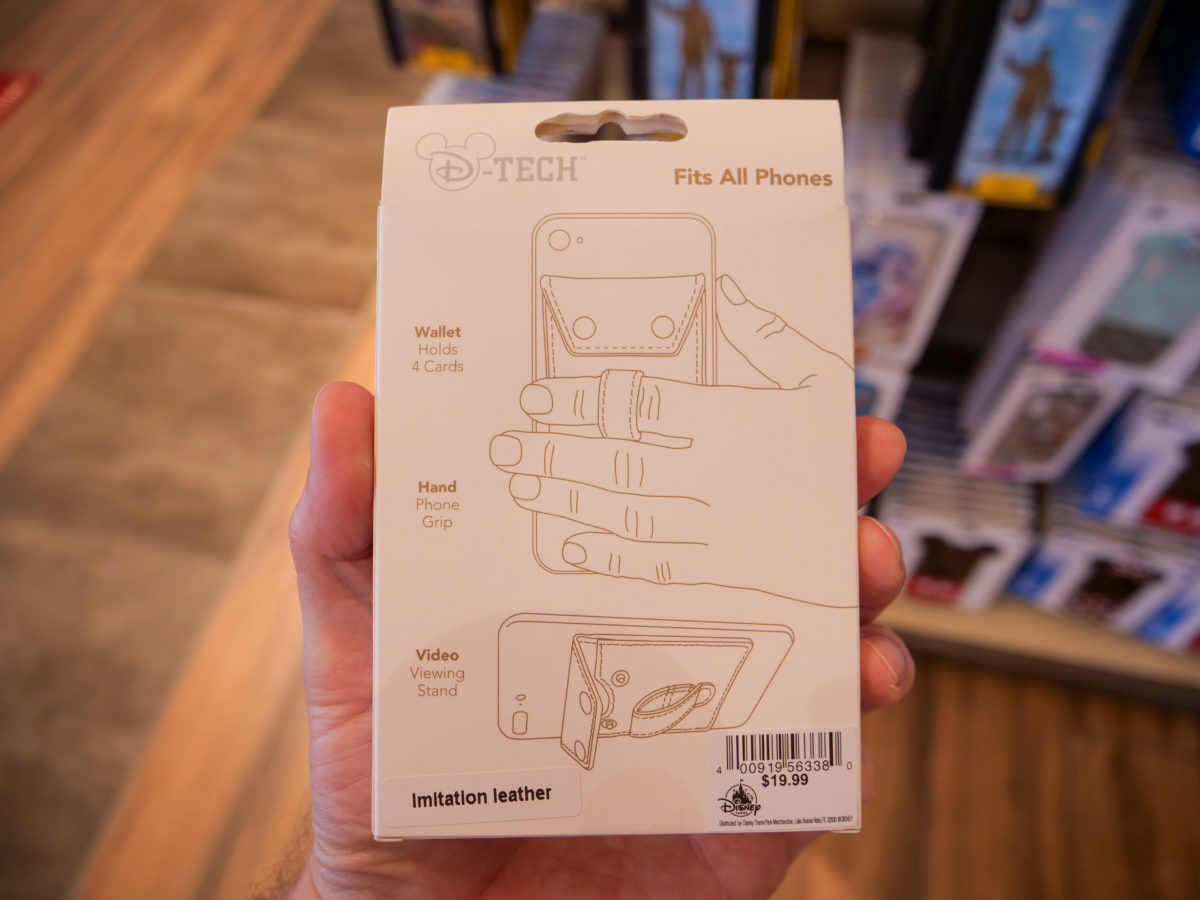 Thankfully, instructions are provided on the back of the nondescript box.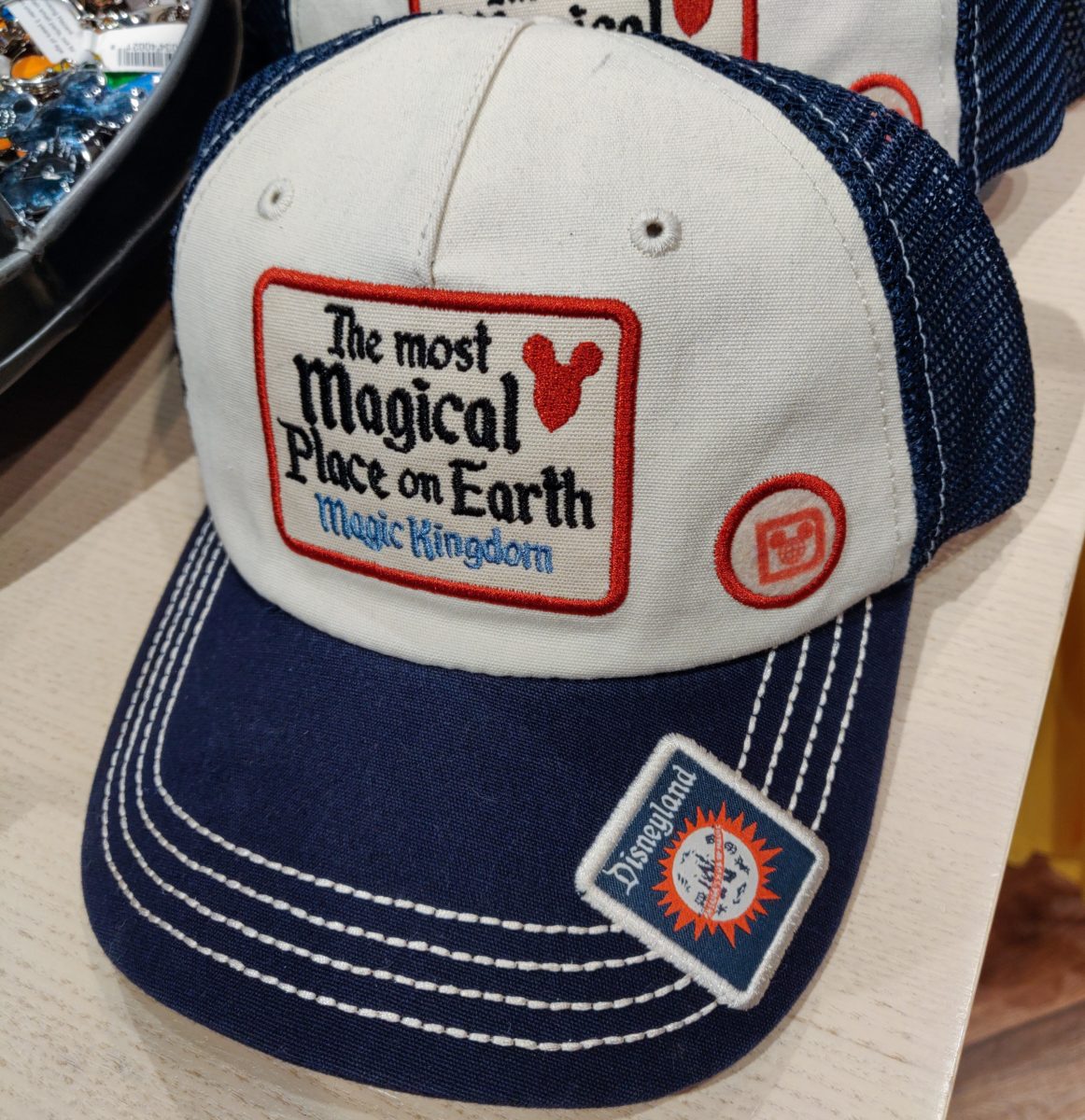 Another gem we found was this cap. Eagle-eyed readers might recall that we shared this hat – with the same interesting mismatched combination of patches – from the Magic Kingdom before the parks closed. We're not sure if this counts as "Limited Edition", though.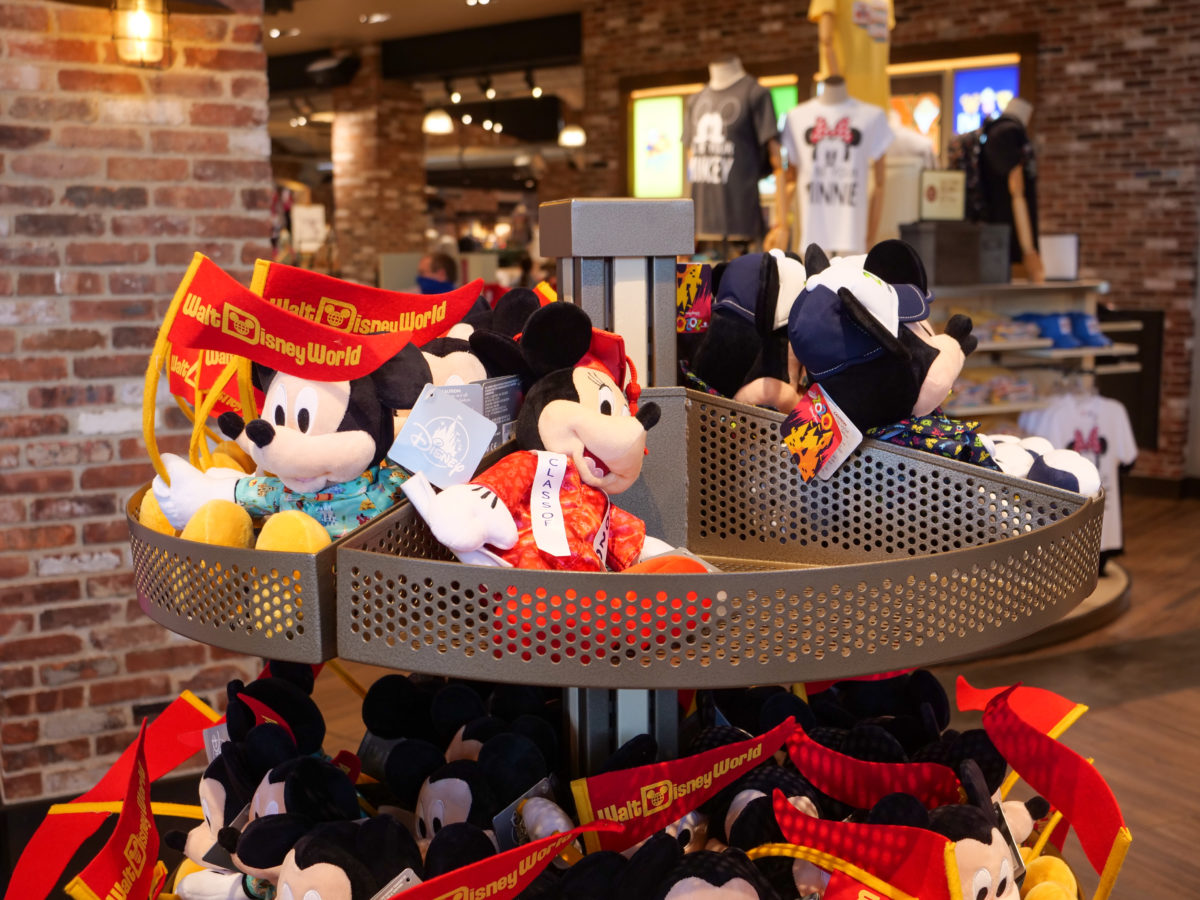 Speaking of limited, the Minnie Mouse graduation plush have been extremely hard to come by. If you thought the Baby Yoda plush went fast, the graduation items leave the shelves nearly instantly.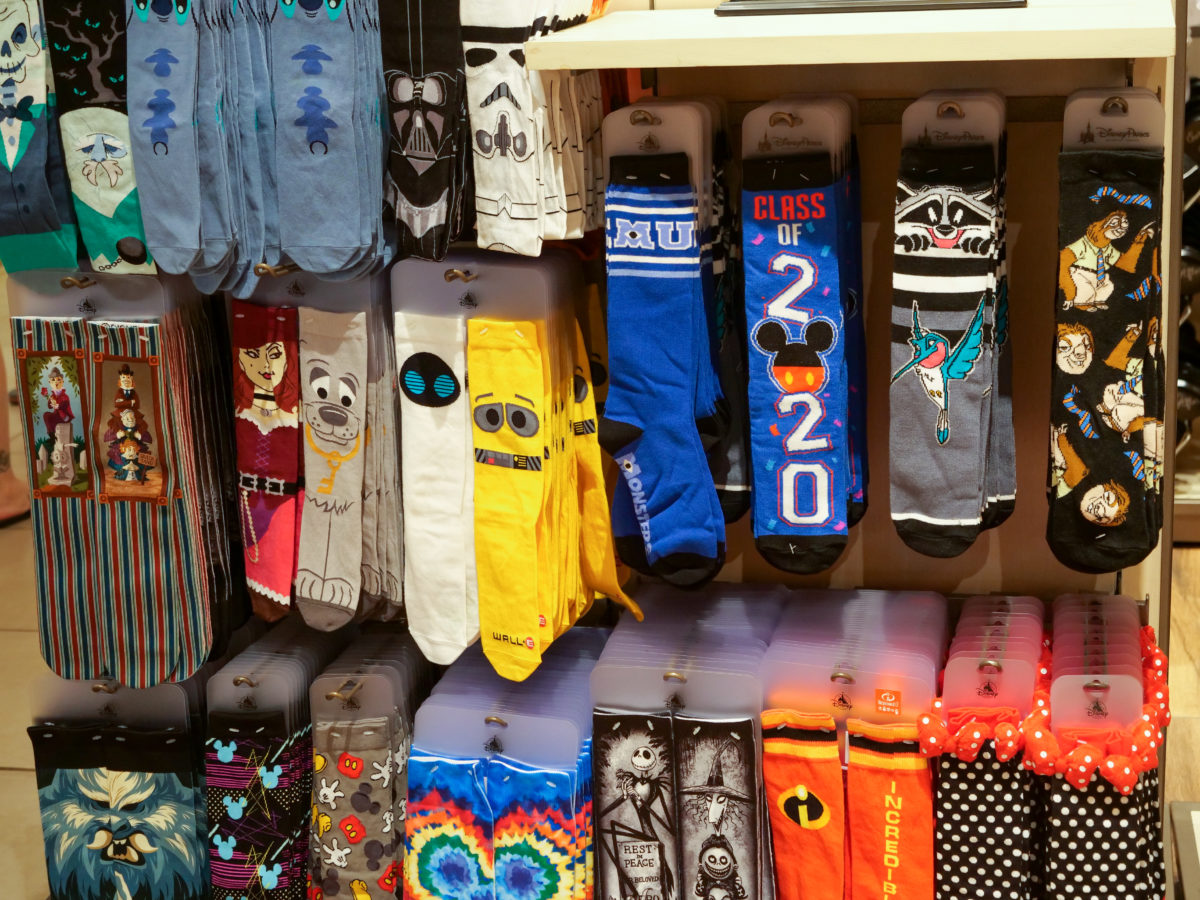 Not every desirable item flies off the shelf, though. New Meeko and Flit socks, quietly hanging along with all of the others, fluttered into the store today.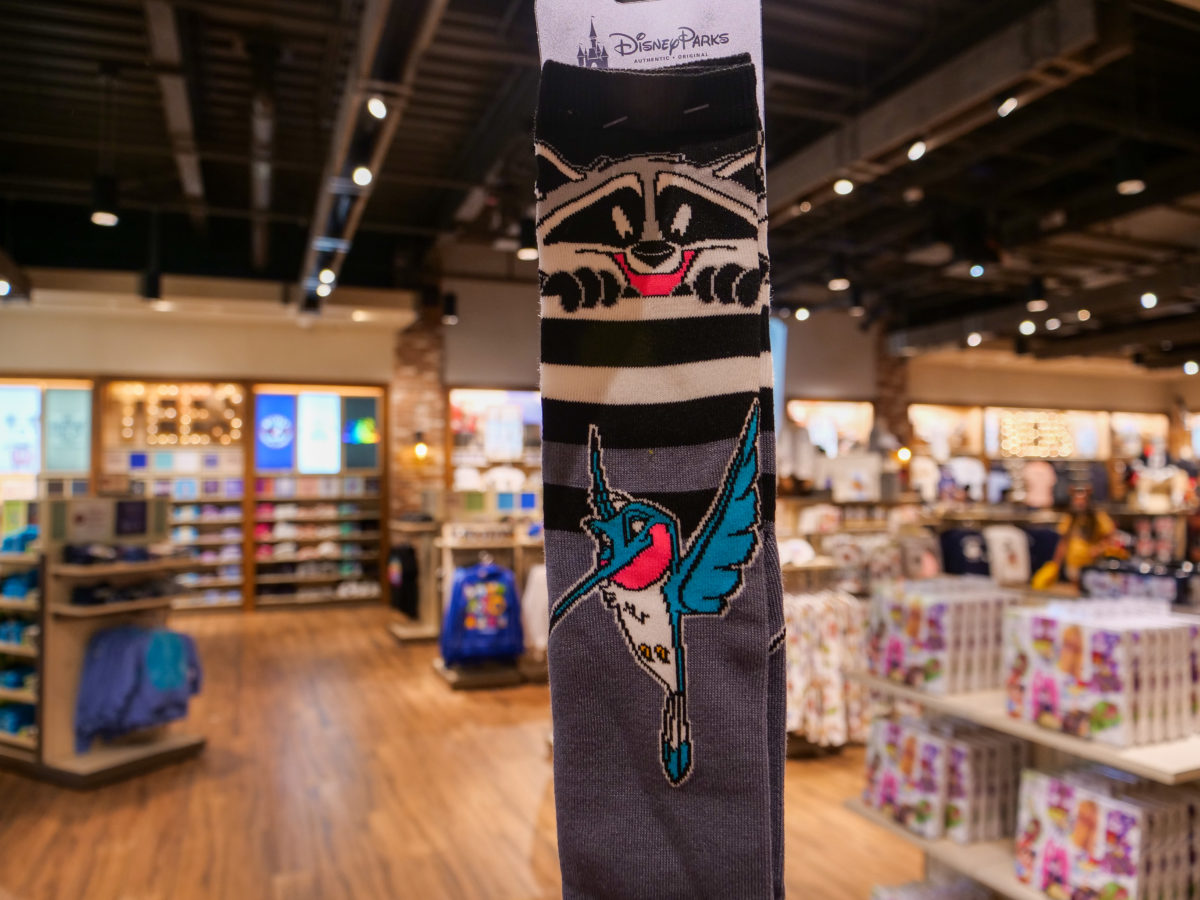 These socks feature two of our favorite "Pocahontas" characters in colorful fashion. We've got a full post up with additional pictures and pricing – click here to check it out.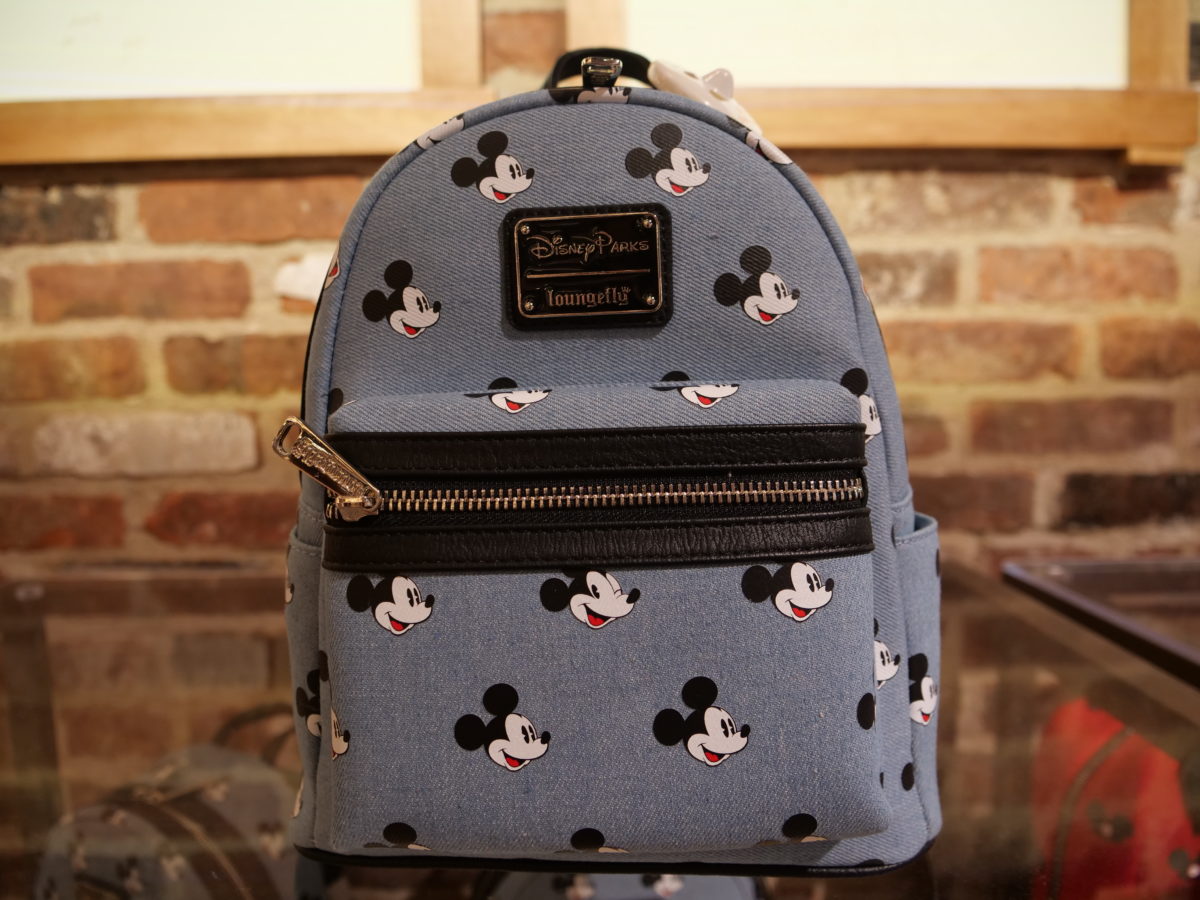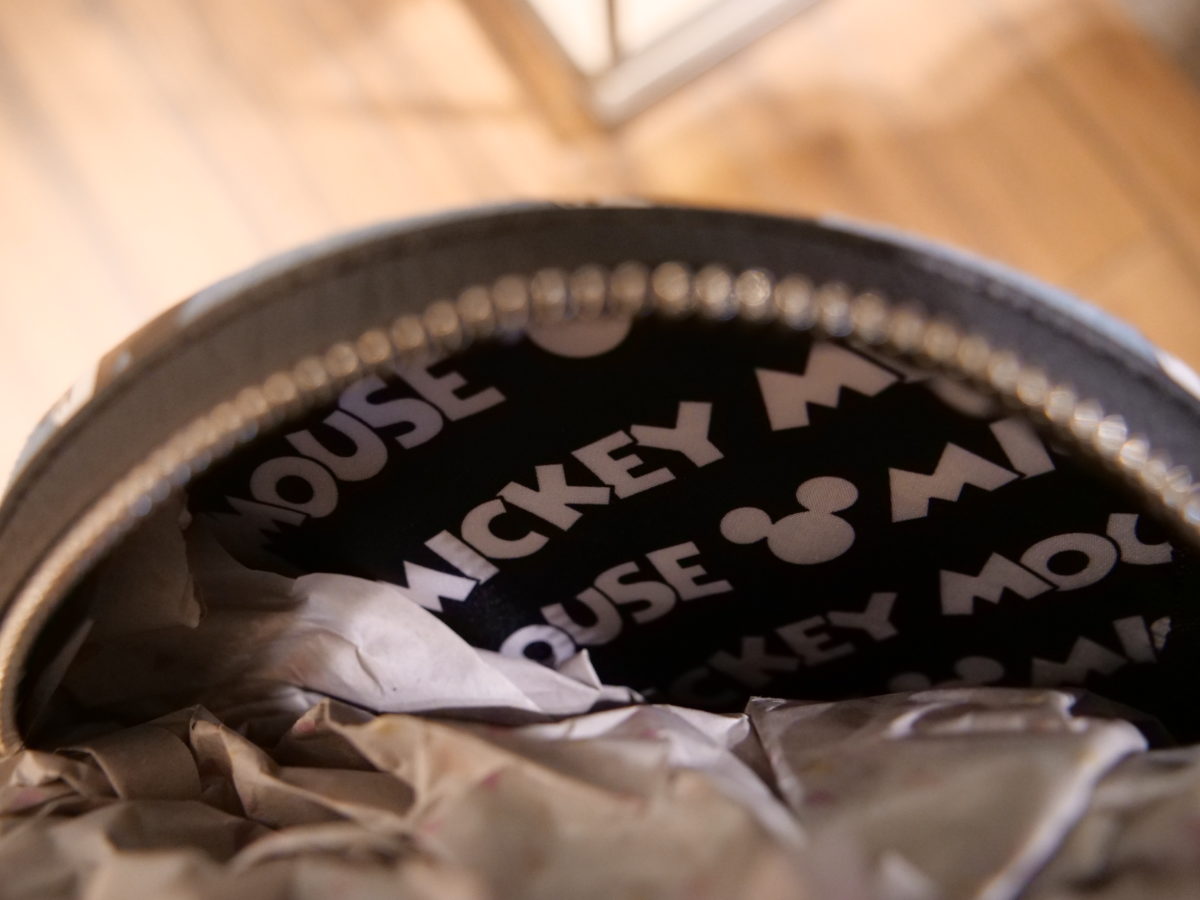 Another one of our favorite finds is this denim Loungefly backpack with Mickey Mouse print which debuted on shopDisney earlier in May. The bag has a really fun retro vibe, but sells for a very modern $75.00.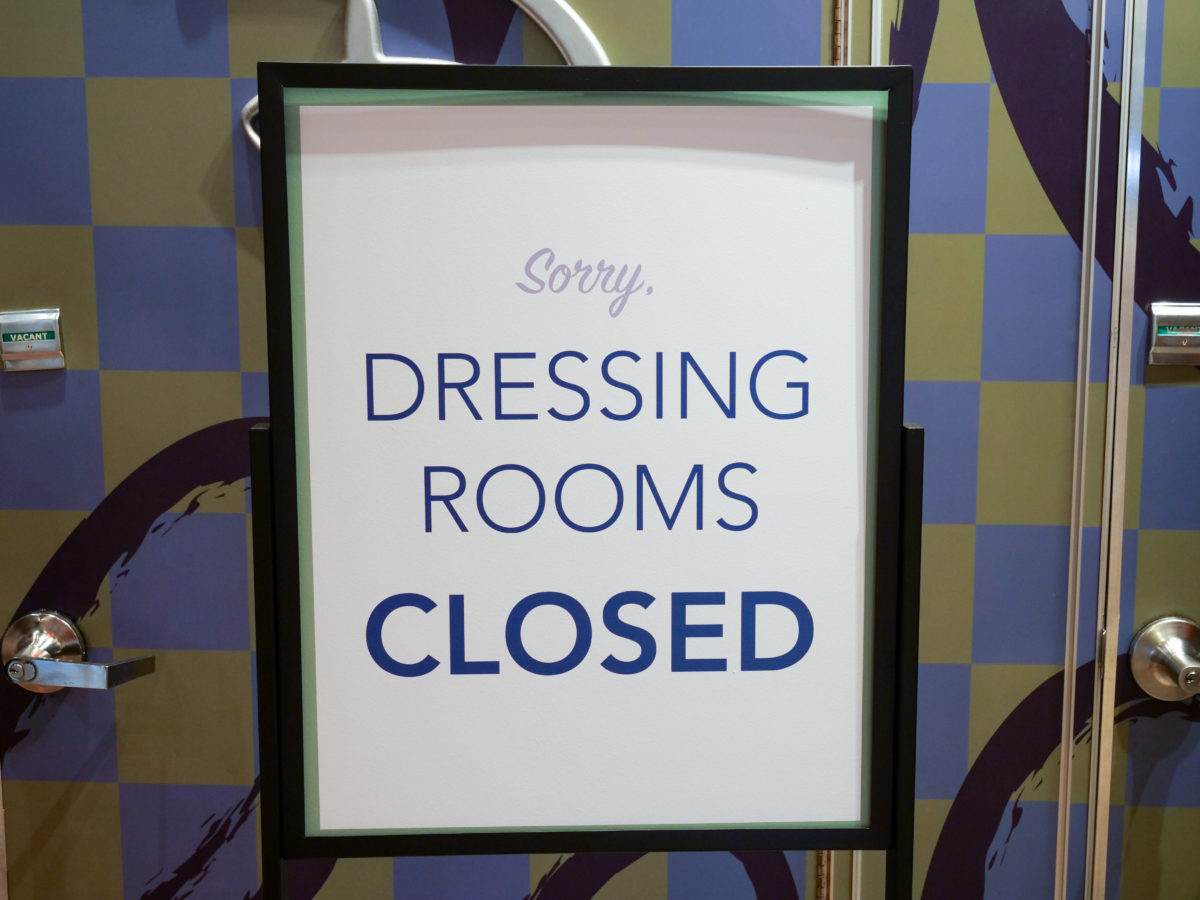 At Marketplace Co-Op, specifically the Tren-D wing of the building, dressing rooms have been closed since the store reopened. This is true for most of the retailers in Disney Springs.
For more information on booking your next trip with our official travel agent sponsor, the Vacationeer, visit wdwnt.travel.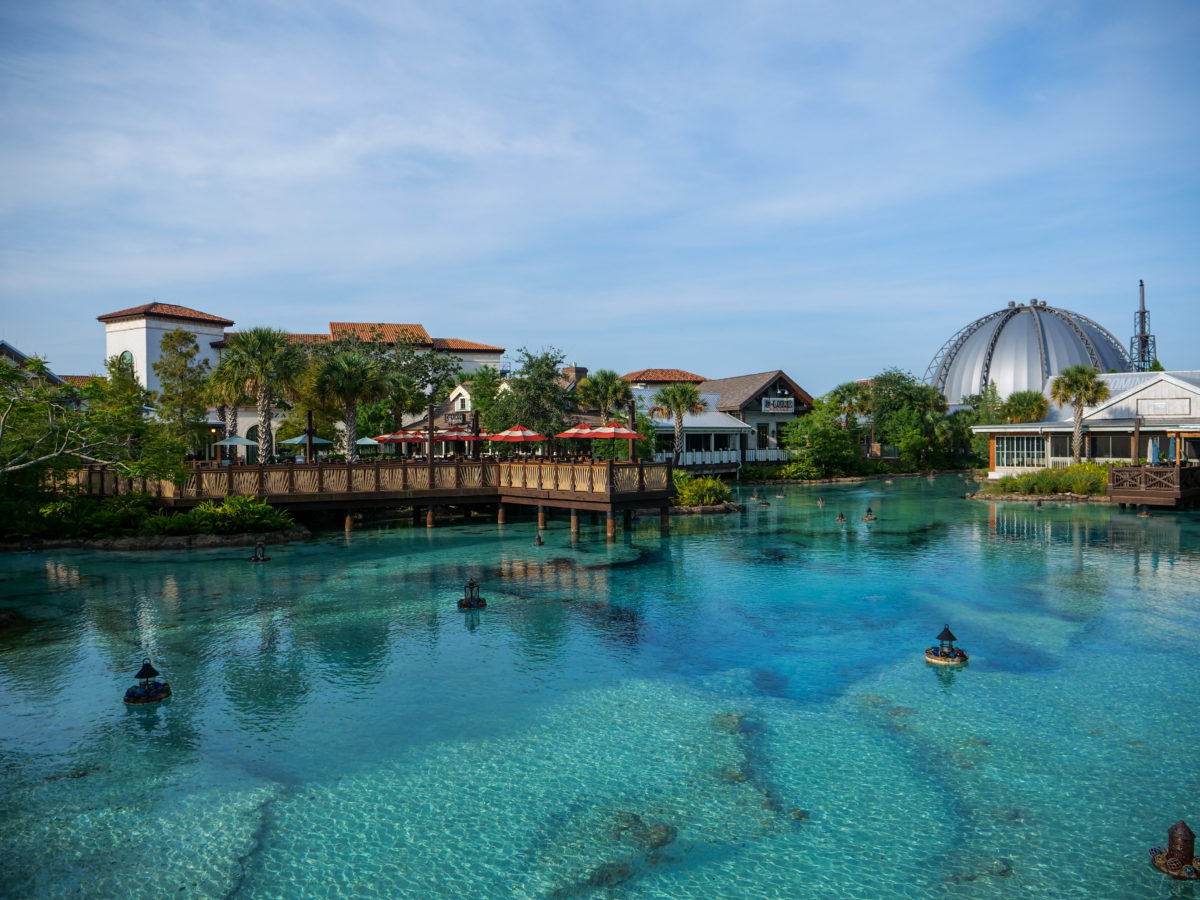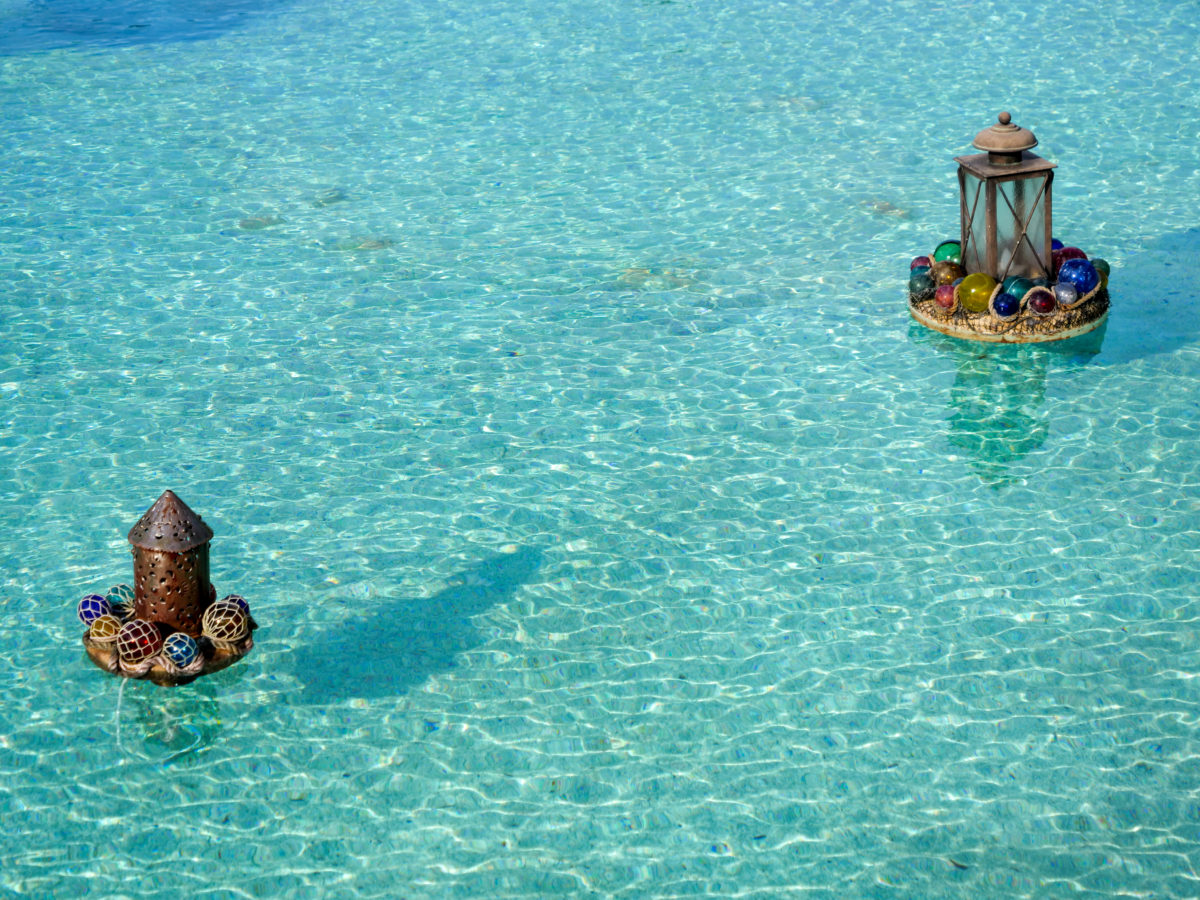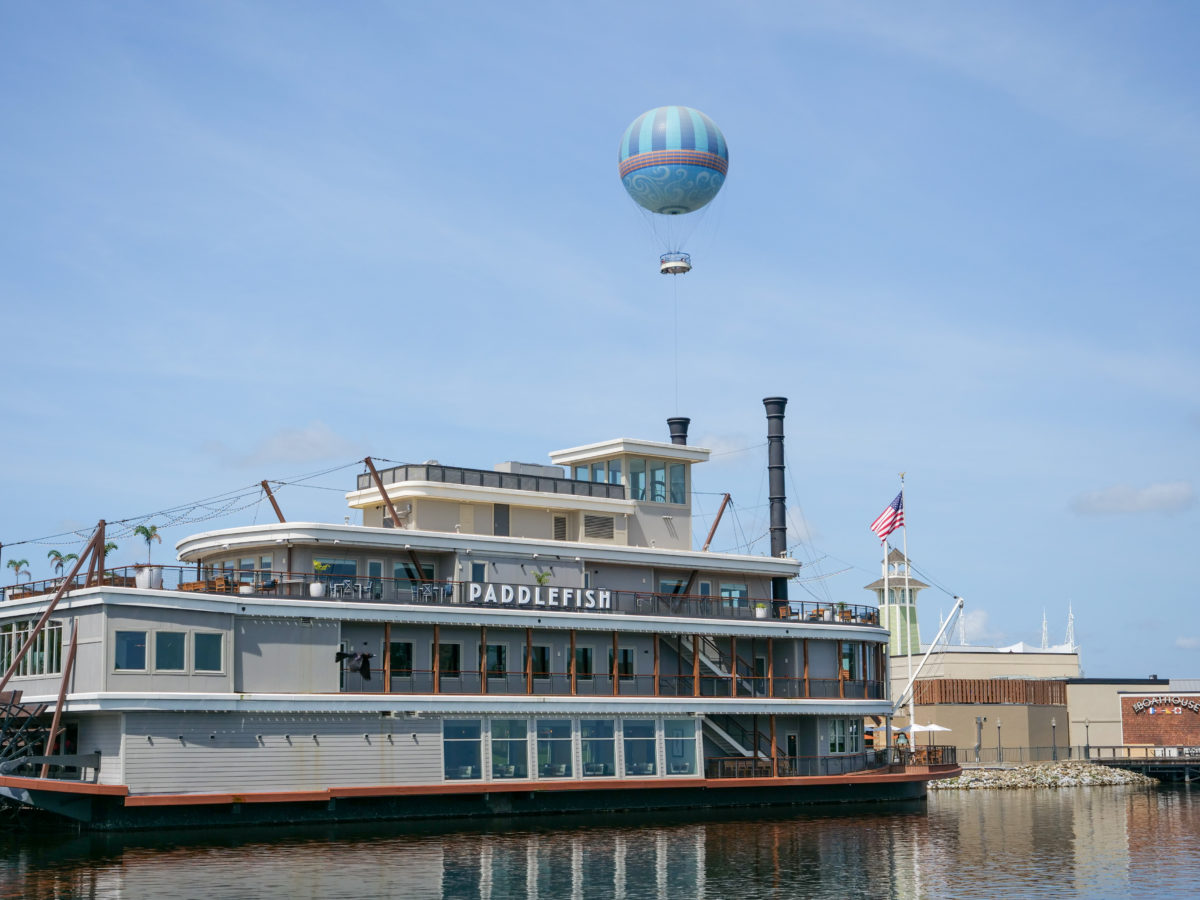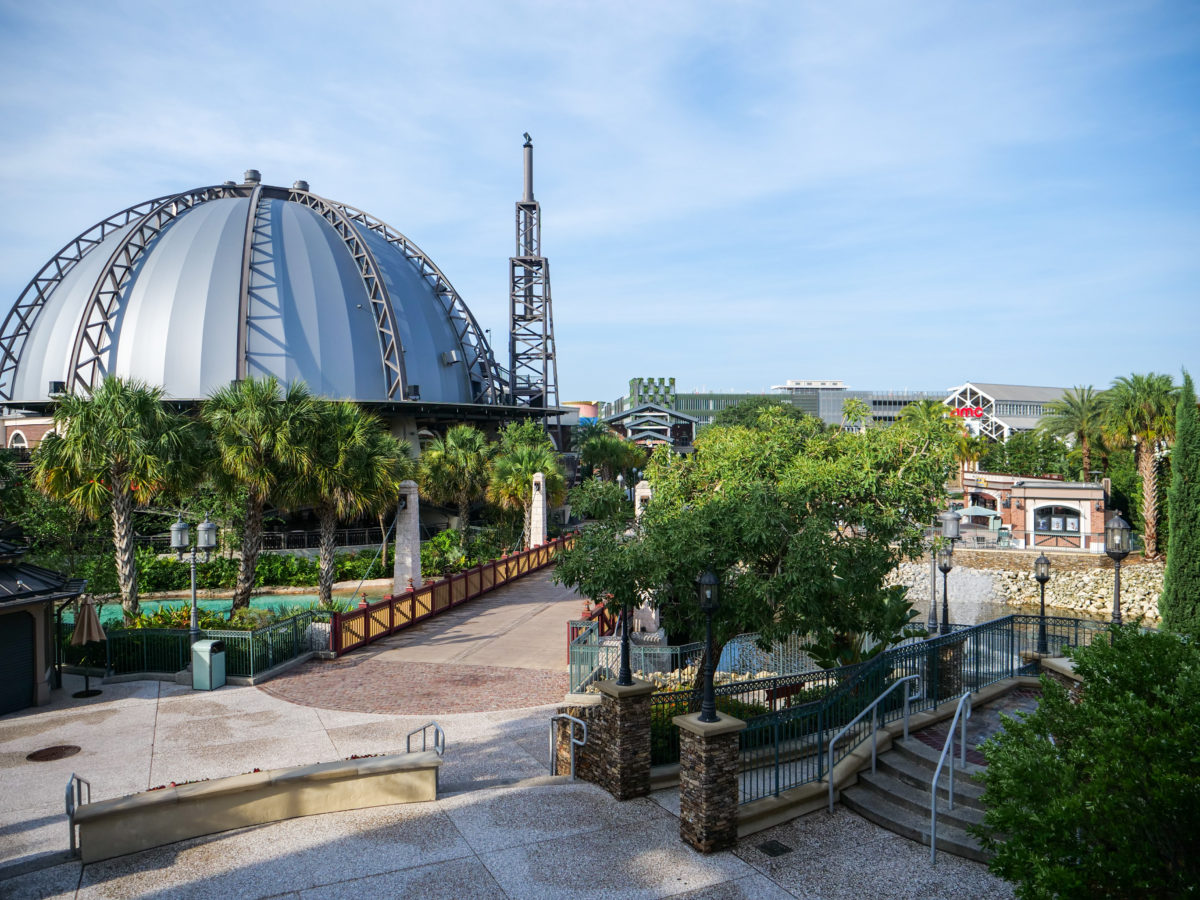 Outside of the shops, the low morning crowds presented an opportunity to capture some pictures of the serene environment.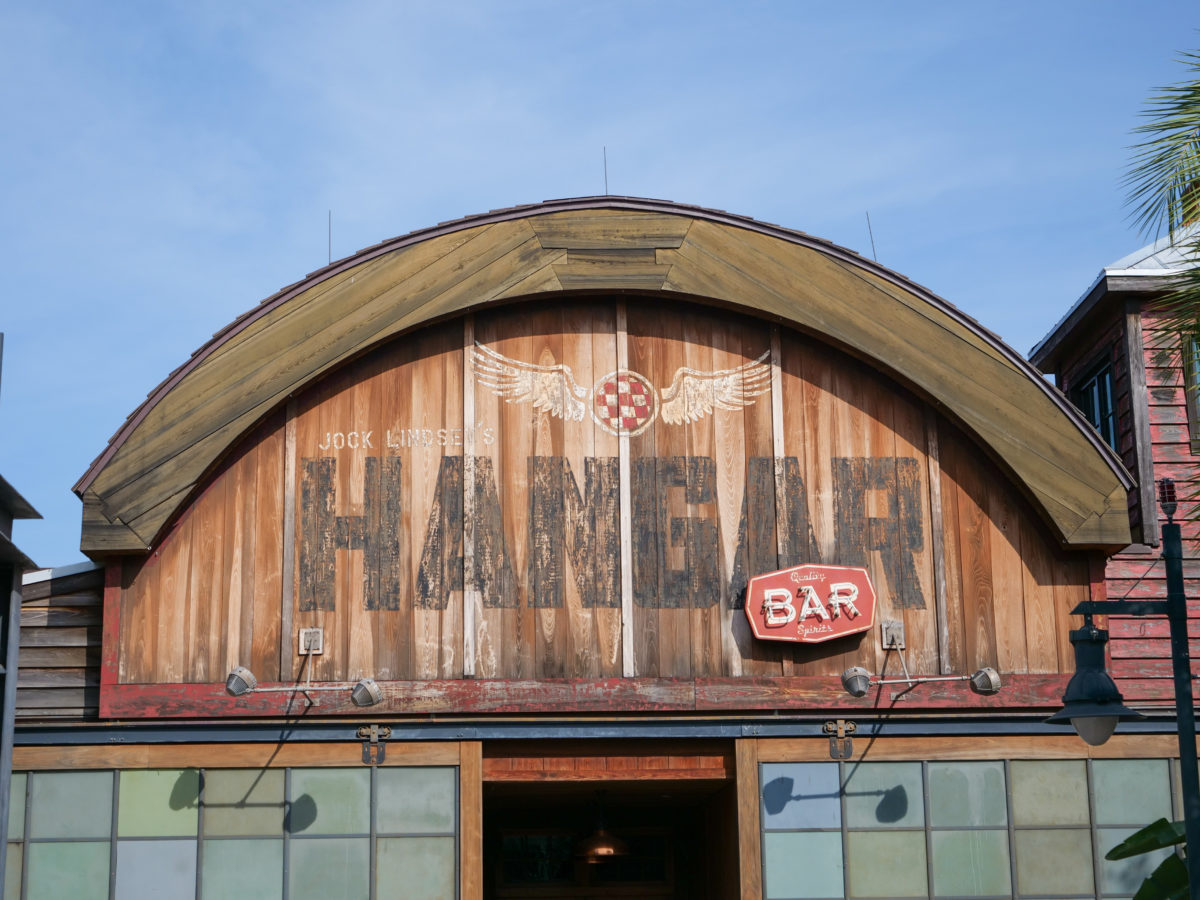 Jock Lindsey's Hangar Bar has yet to reopen, but if you watched any of the myriad WDWNT LIVE shows which discussed Walt Disney World bars and lounges, you know this is one of our favorites.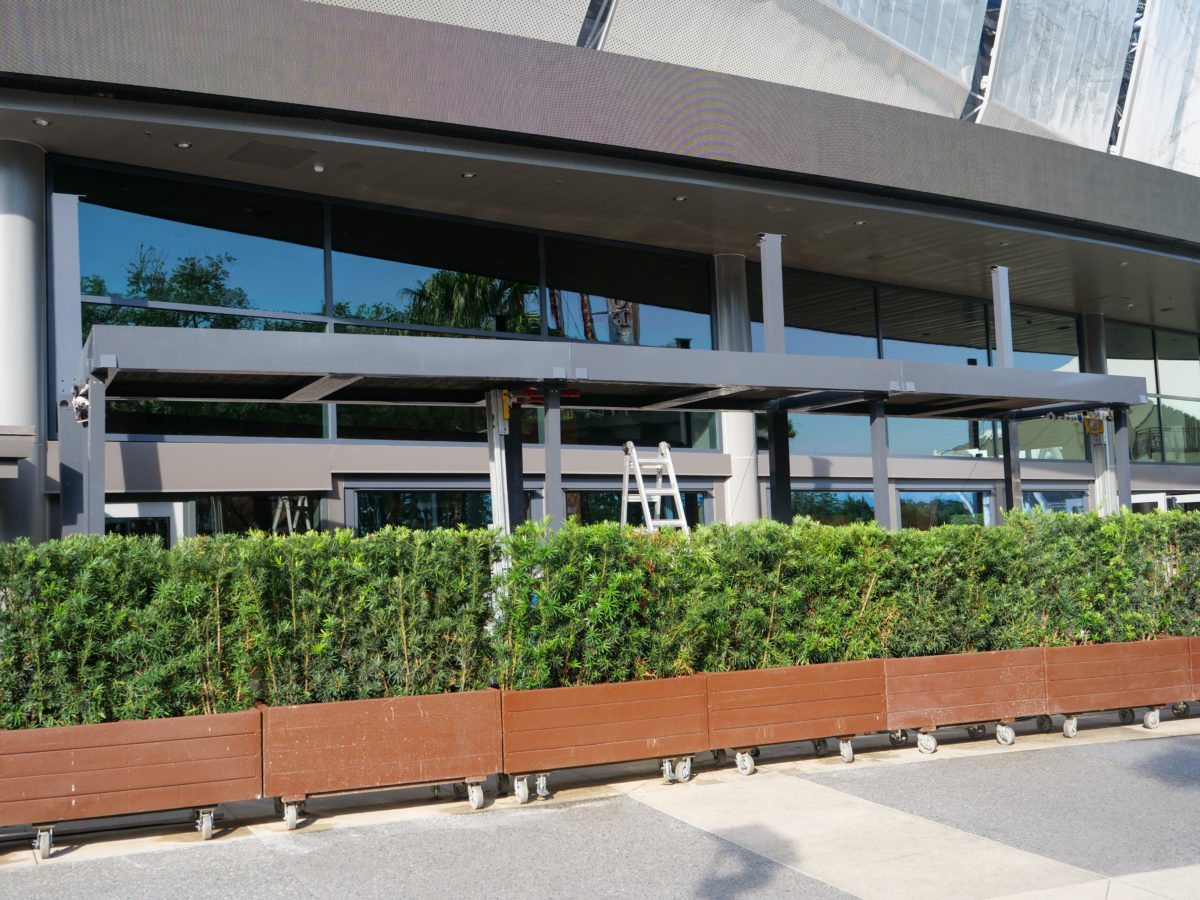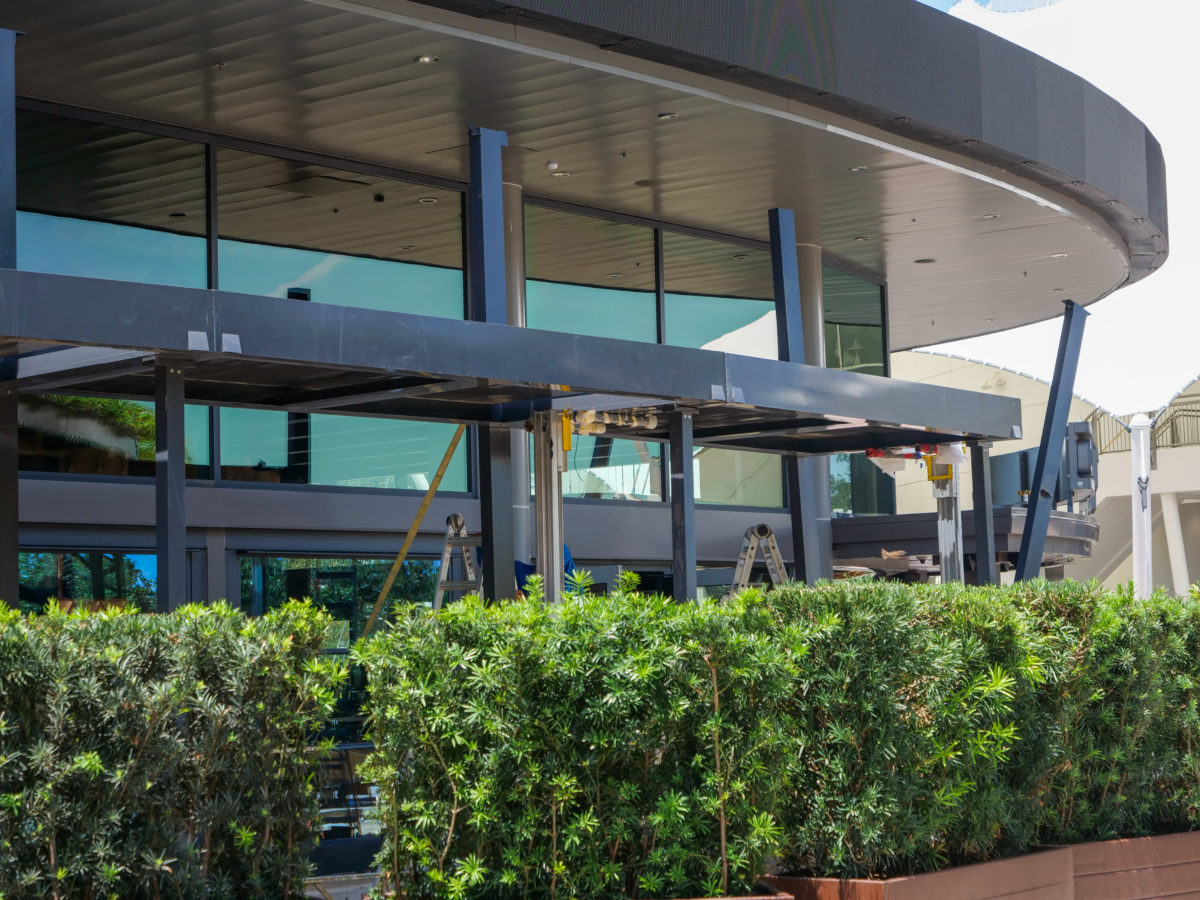 Another great spot for an adult beverage, City Works Eatery & Pour House is utilizing the closure time to build out a canopy over their outdoor seating. They're making pretty quick progress on it, hopefully meaning a reopening sooner rather than later.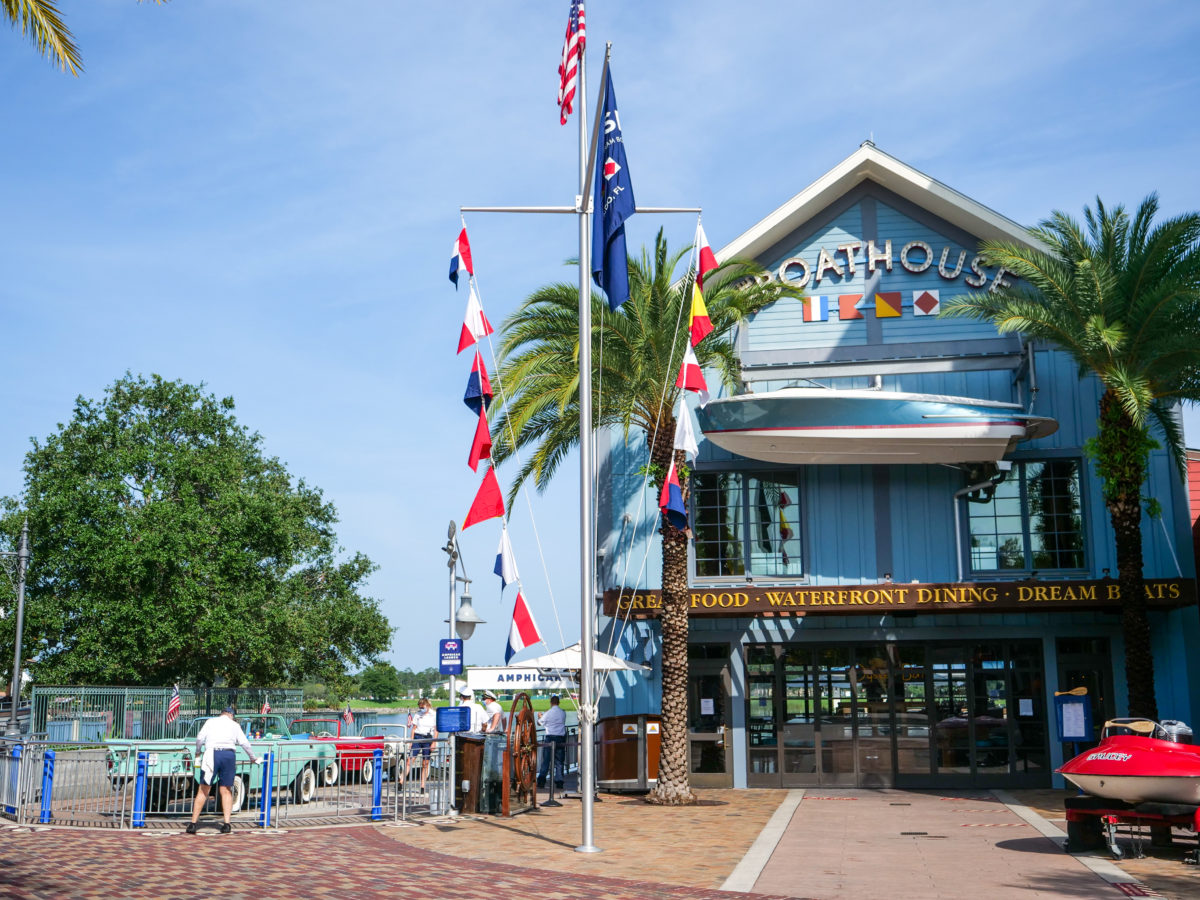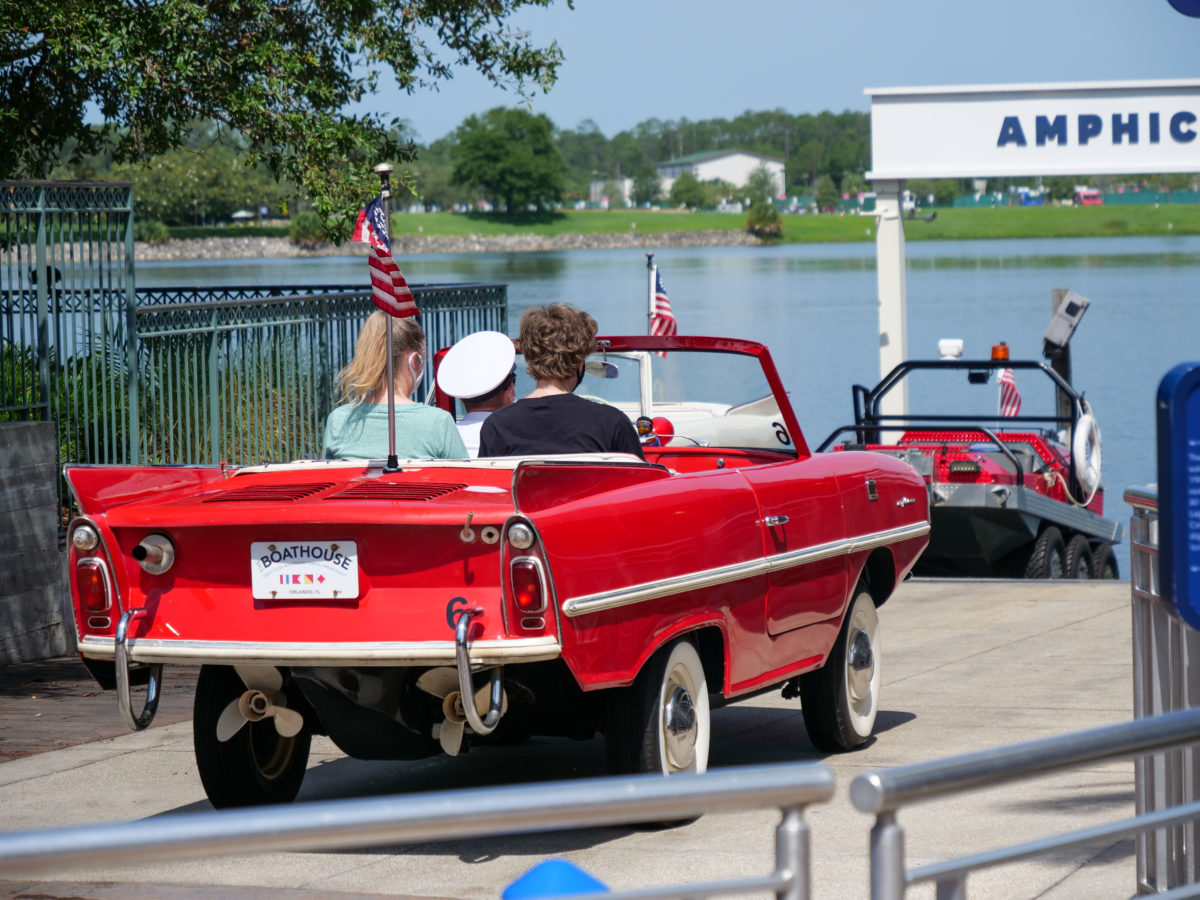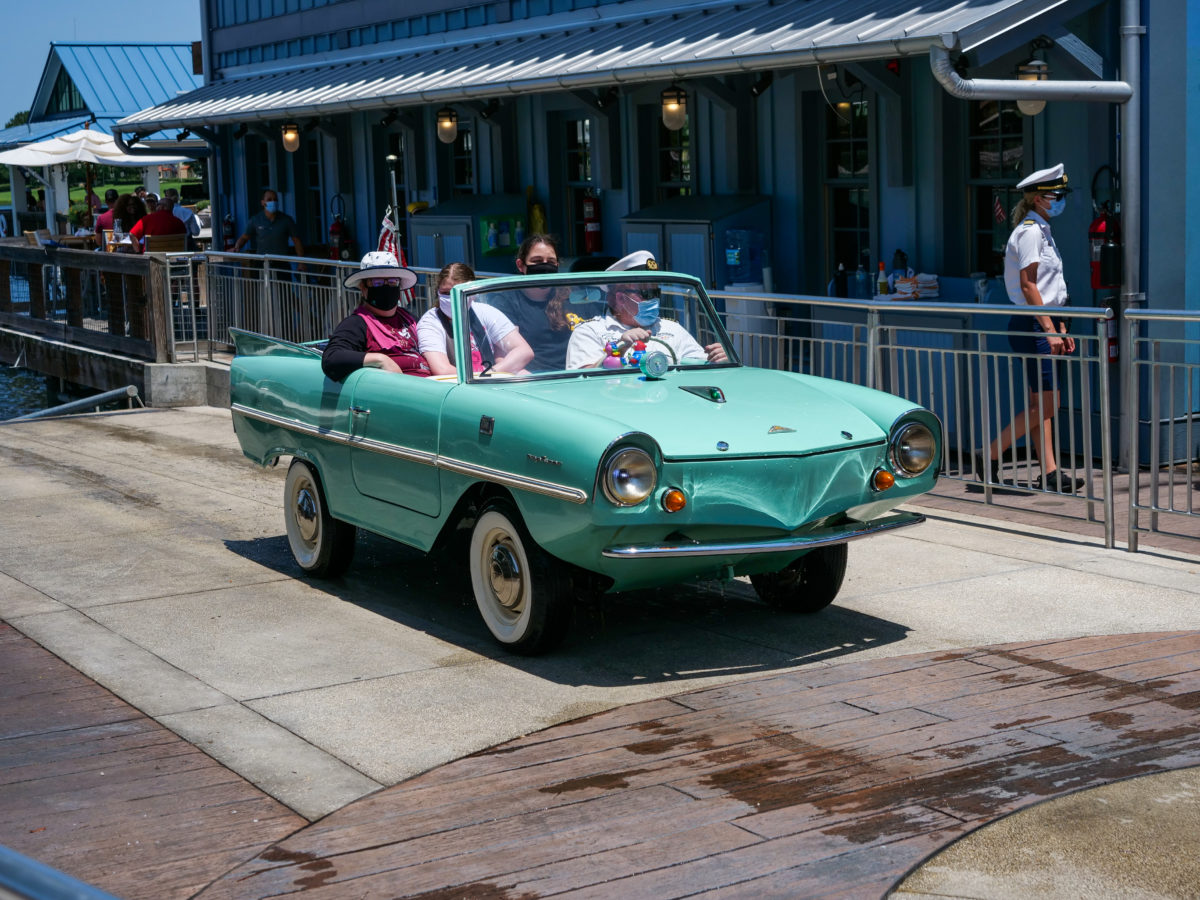 After waiting for nearly two weeks, we did get a re-launch of a particular Disney Springs attraction – the Amphicars. Not only are they ferrying guests again, but the price for a 20-minute sailing has been reduced to $75.00.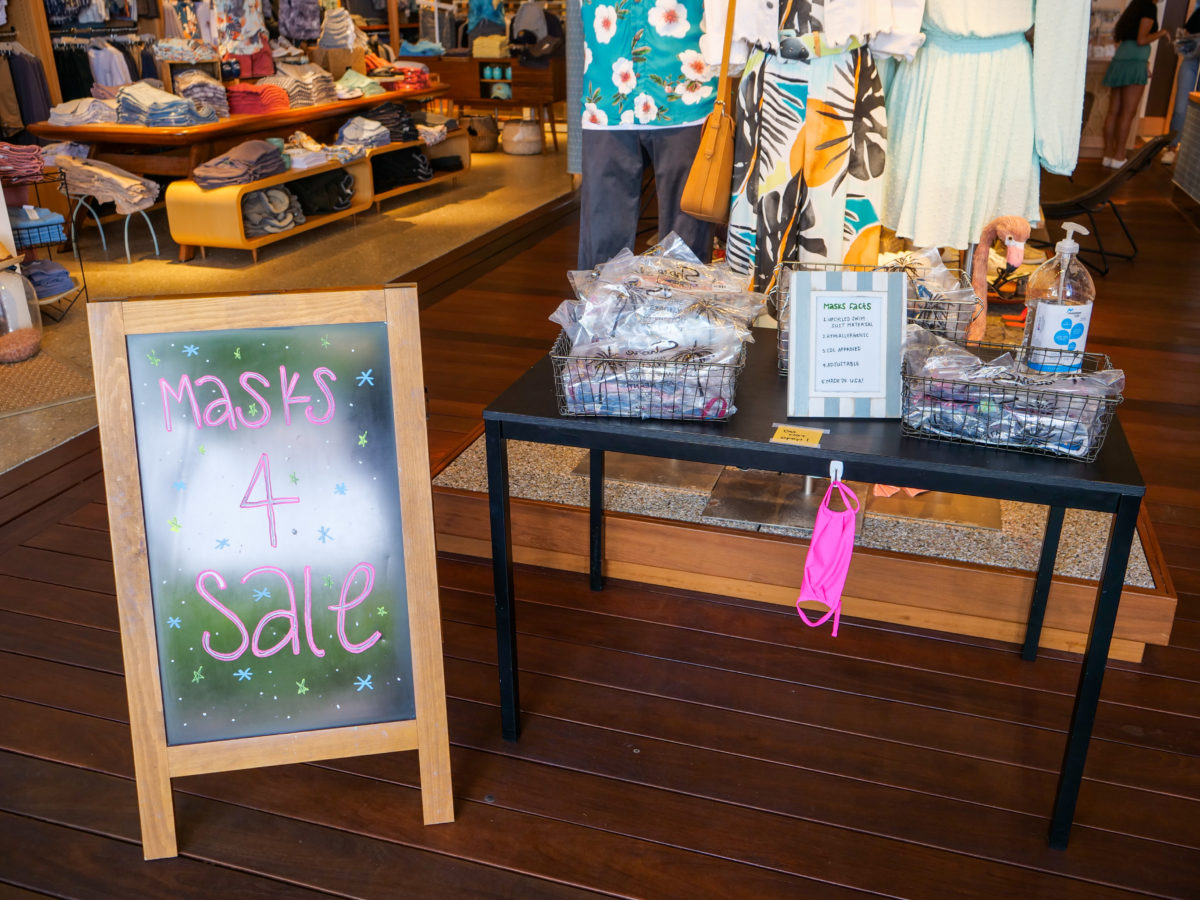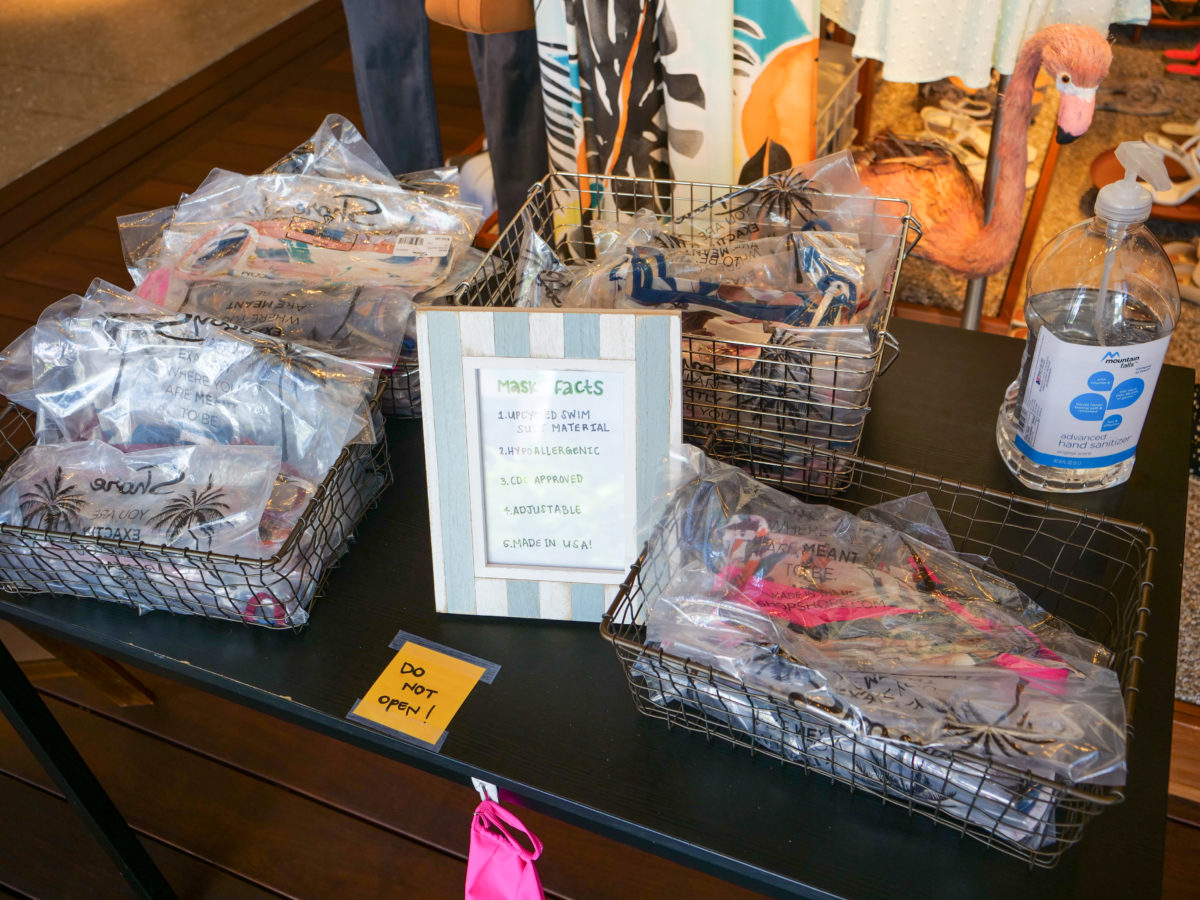 Heading over to some of the third-party retailers, Shore had a nice display (and selection) of masks as soon as you walk into the store. Their masks come in a three-pack for $30.00.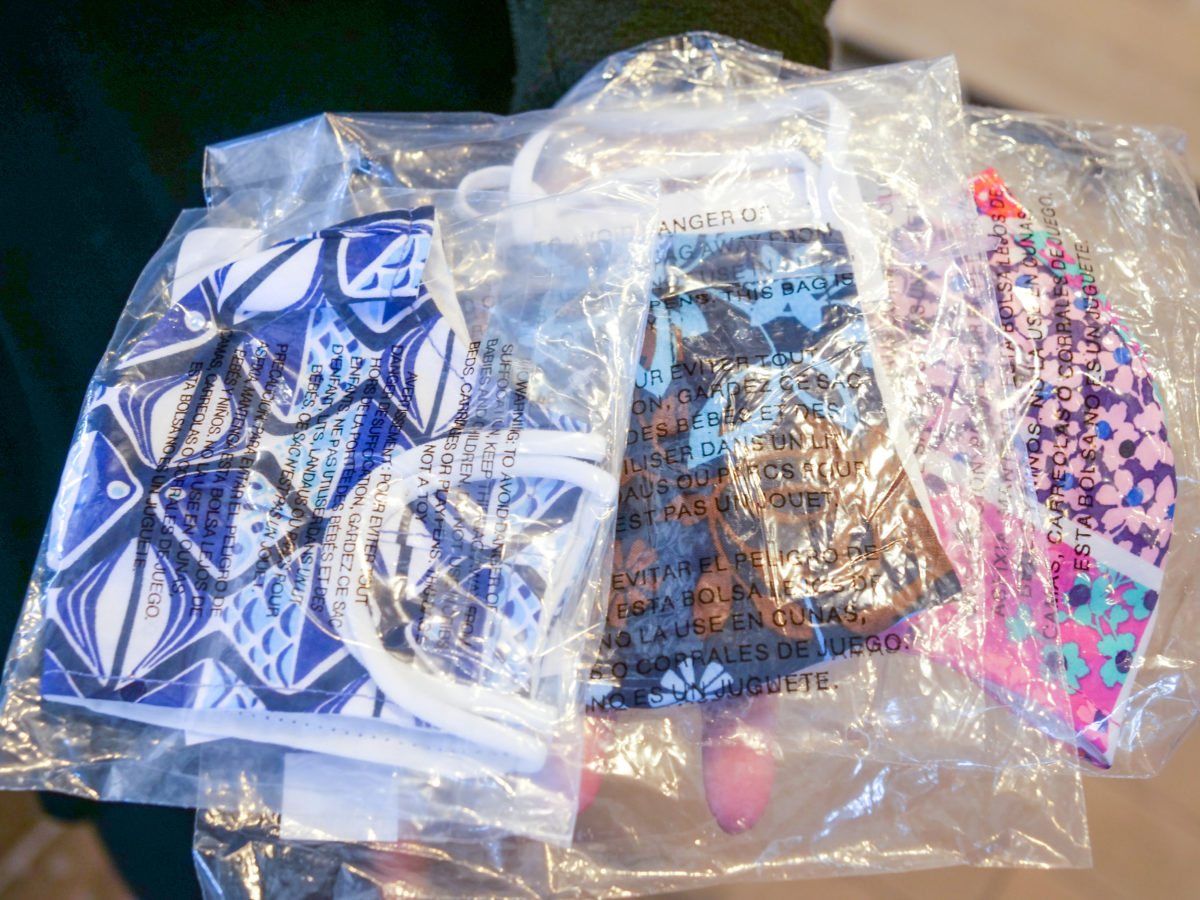 Vera Bradley had their new daily selection on hand, with three different styles available. Each style tends to sell out quickly, though, and rarely last into the next day. These retail fo $8.00 each.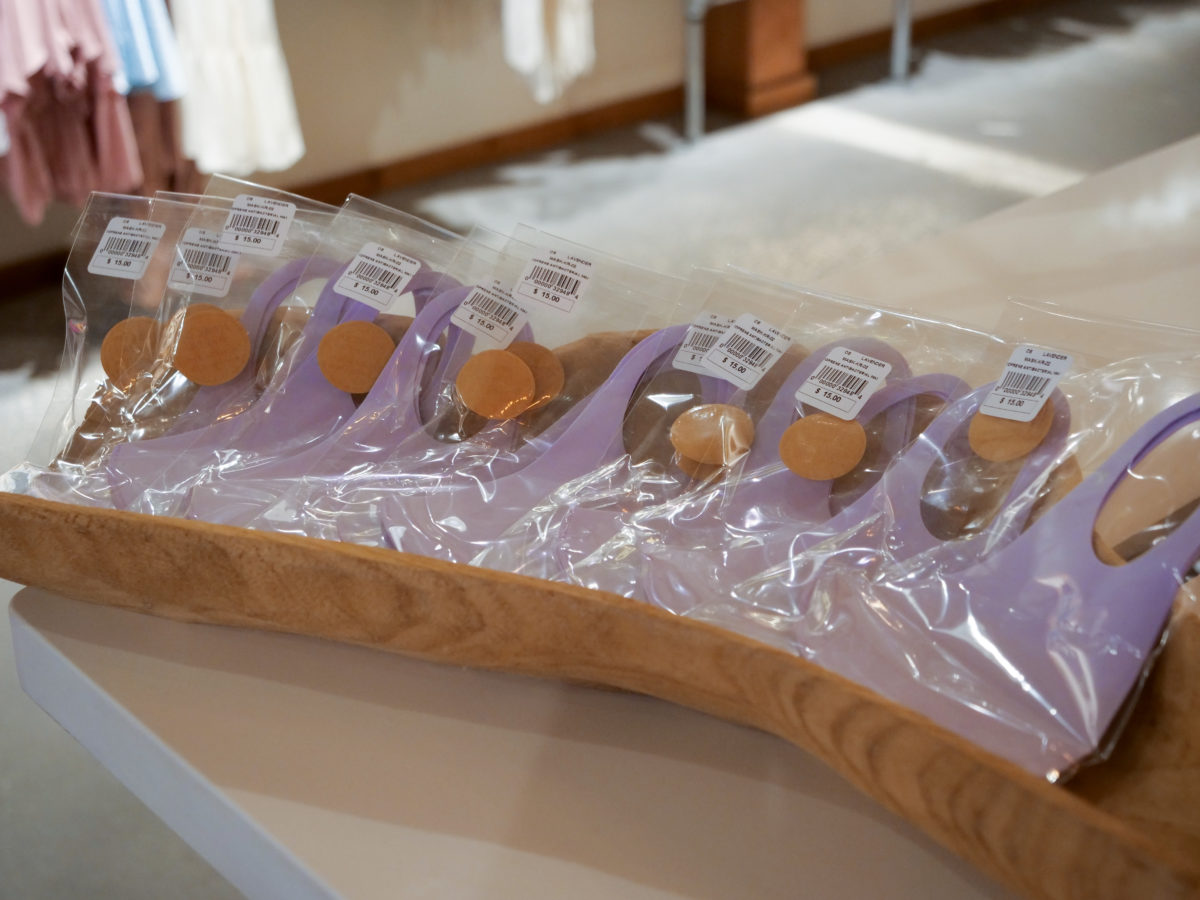 American Threads was down to only their lavender color of mask. In the past, they have also been available in black and grey.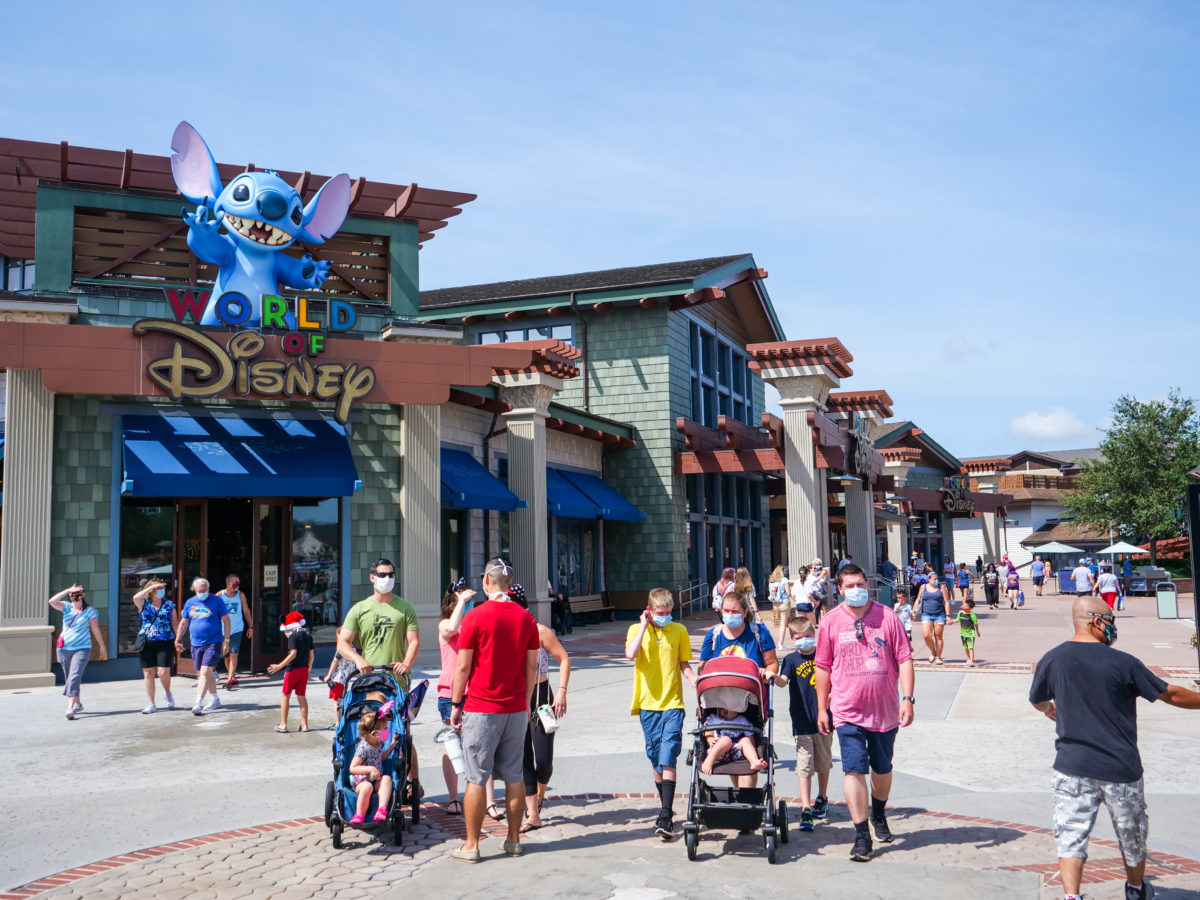 Later in the morning, there was a steady flow of guests making their way through Disney Springs.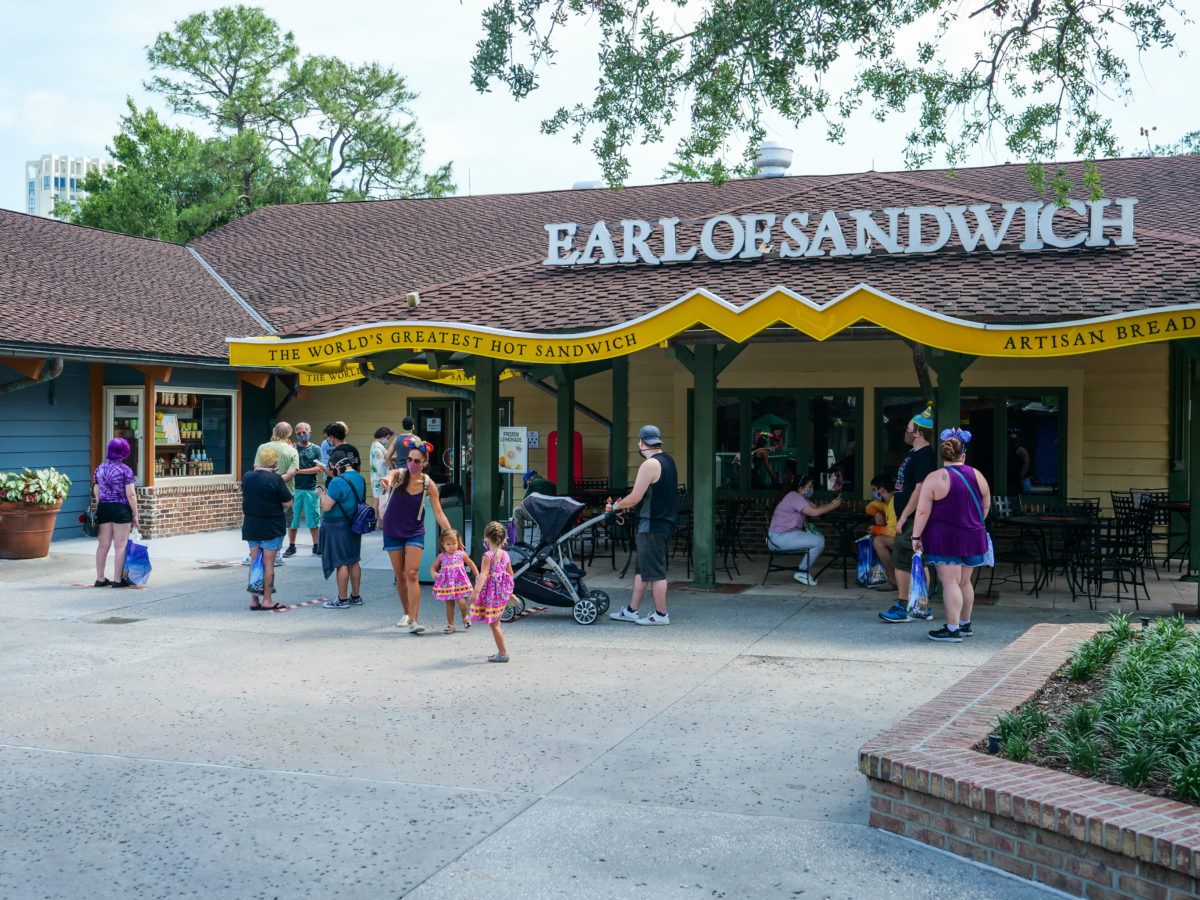 Just after 11:00am, Earl of Sandwich had built up quite a line of people ready to get their hands on "the world's greatest hot sandwich".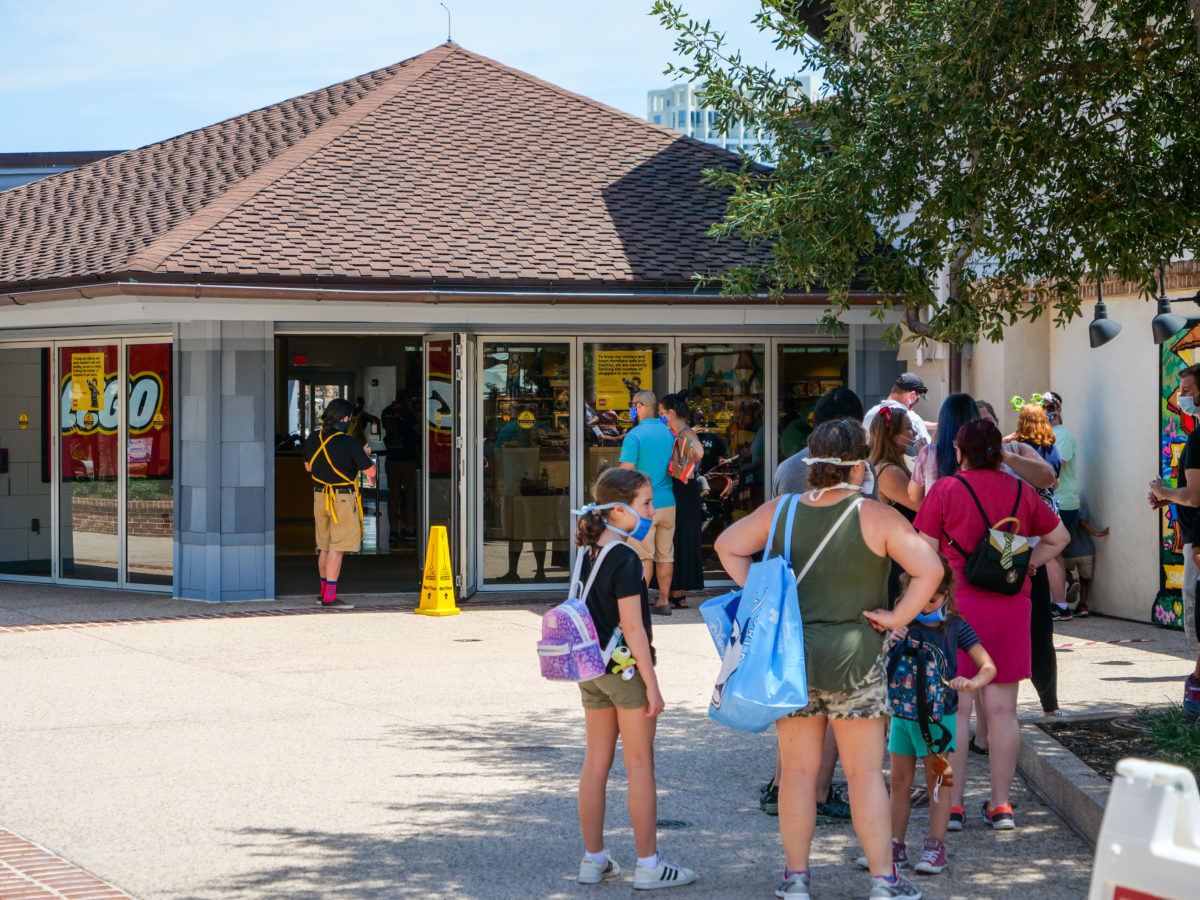 Guests also lined up to gain entry into the LEGO Store. The relatively small outlet has significantly limited the number of people allowed inside at once, much like every other retailer.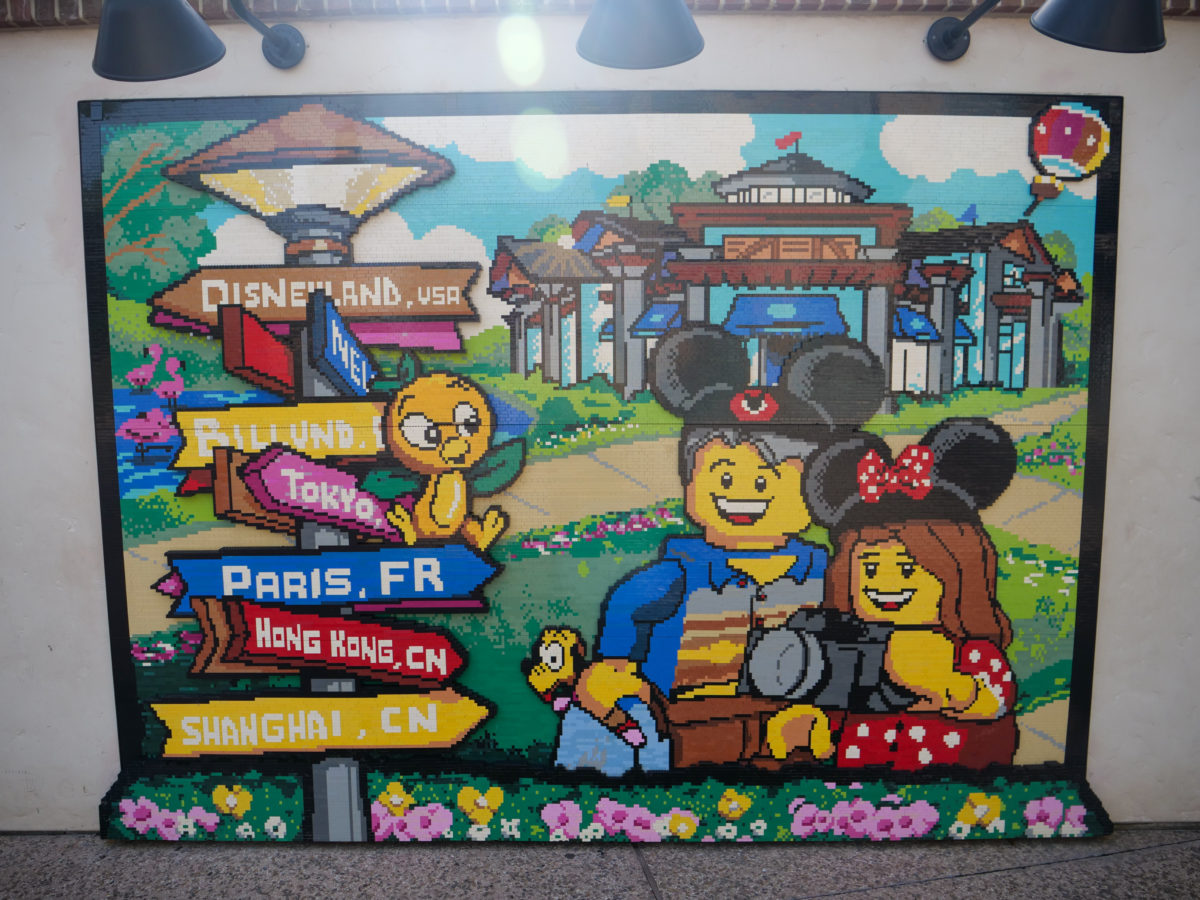 Earlier in the day we had a clear view of the LEGO mural, which lists out the other Disney parks around the world, along with Billund, a town in Denmark which is home to the LEGO company.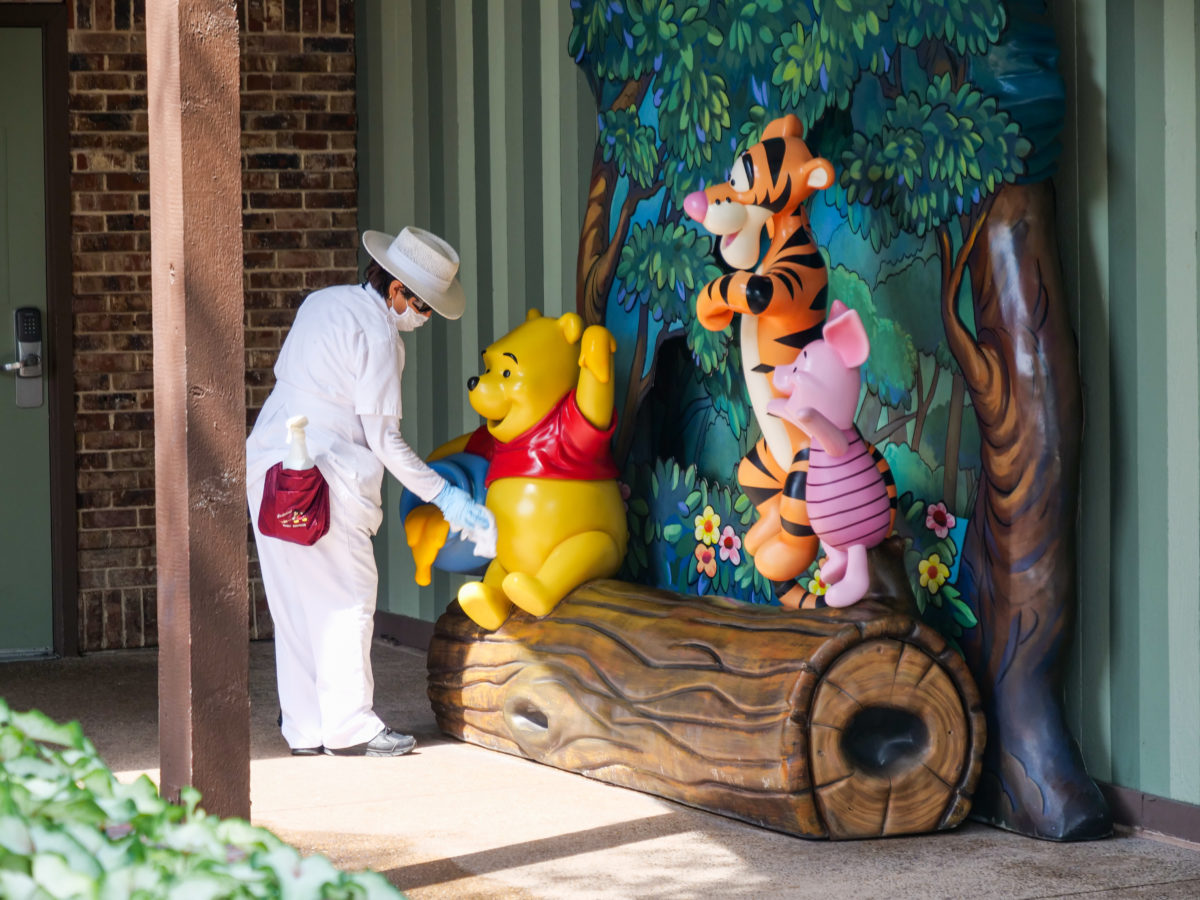 While not made of LEGOs, these colorful plastic characters received their share of attention. Disney has been meticulously maintaining Disney Springs since reopening.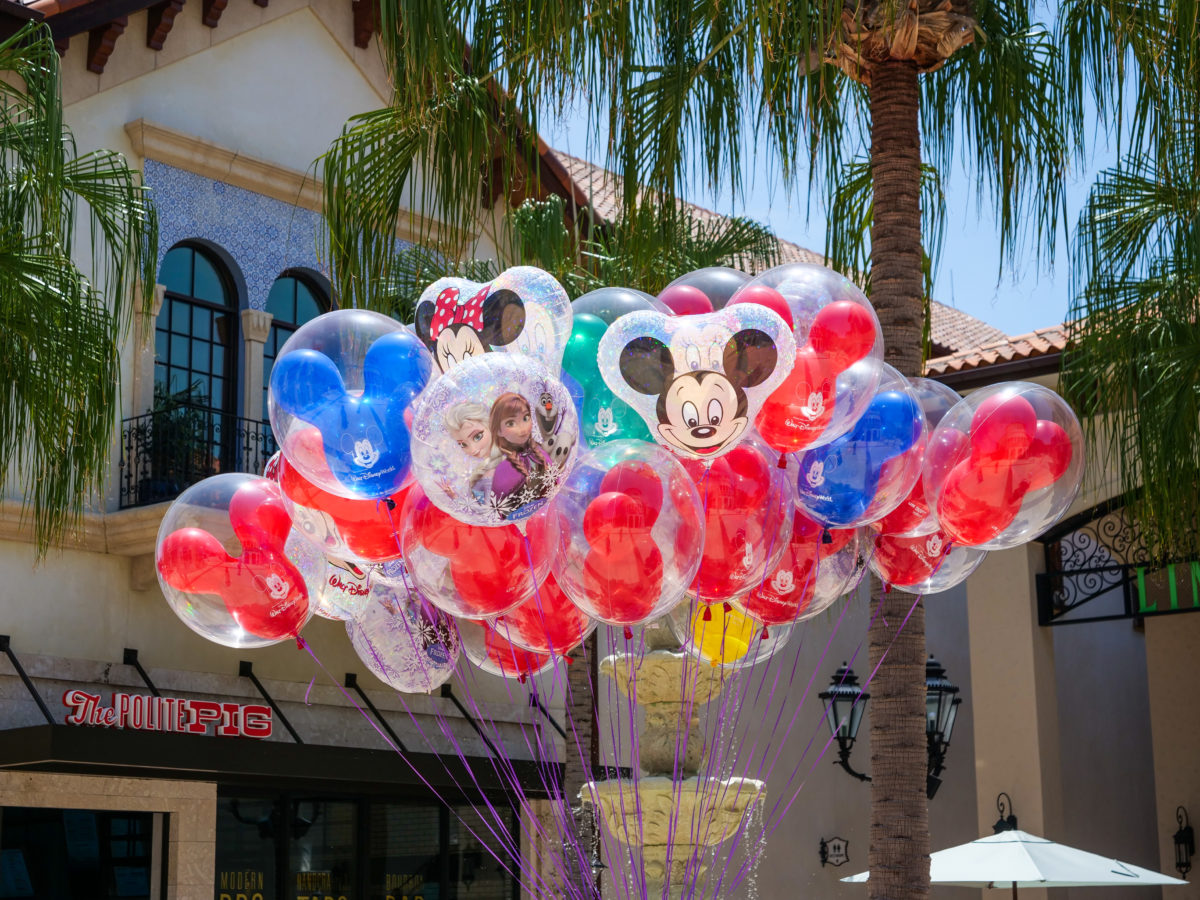 Fast becoming a staple at Disney Springs, balloons have been available daily beginning in the afternoon.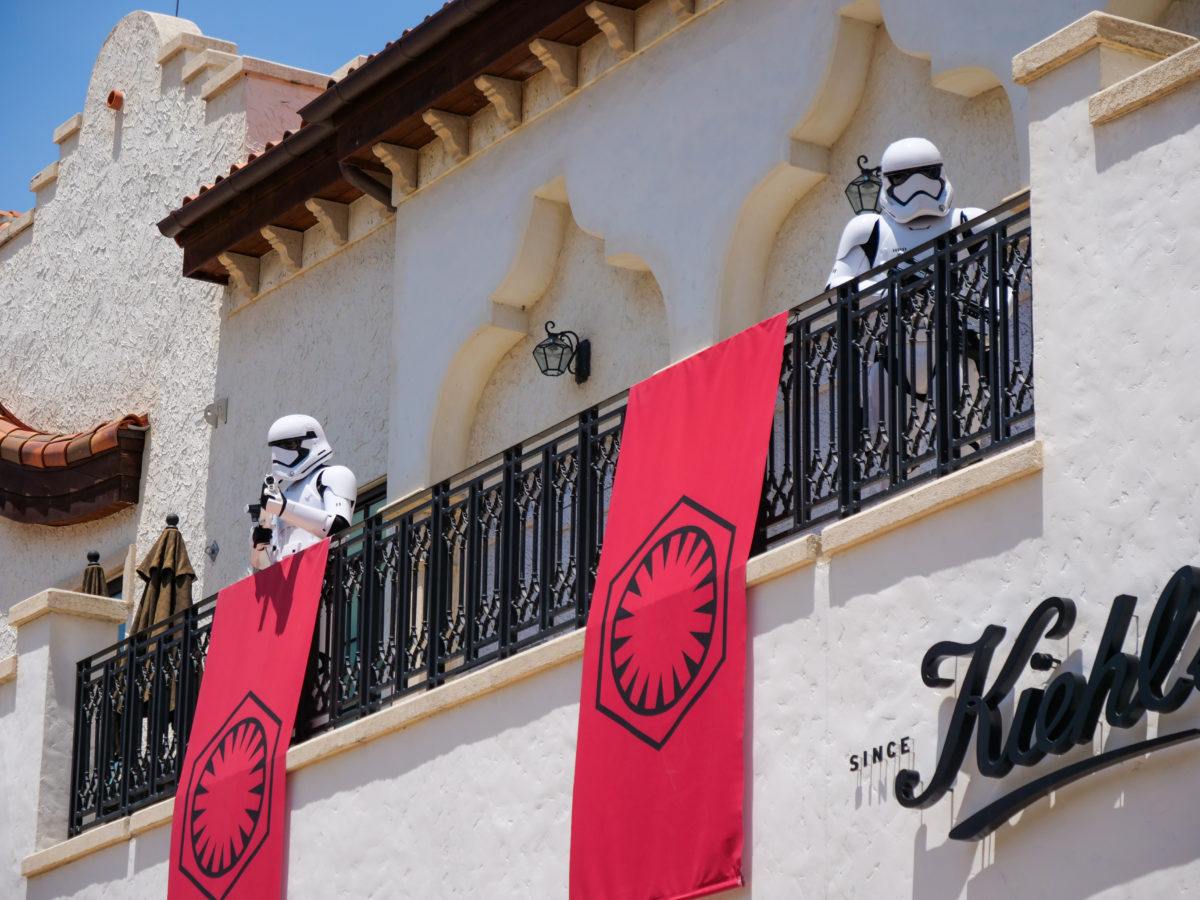 Also making their return today are our two friendly neighborhood Stormtroopers. For some reason, these two seem to be a lot more pleasant than those found at Star Wars: Galaxy's Edge.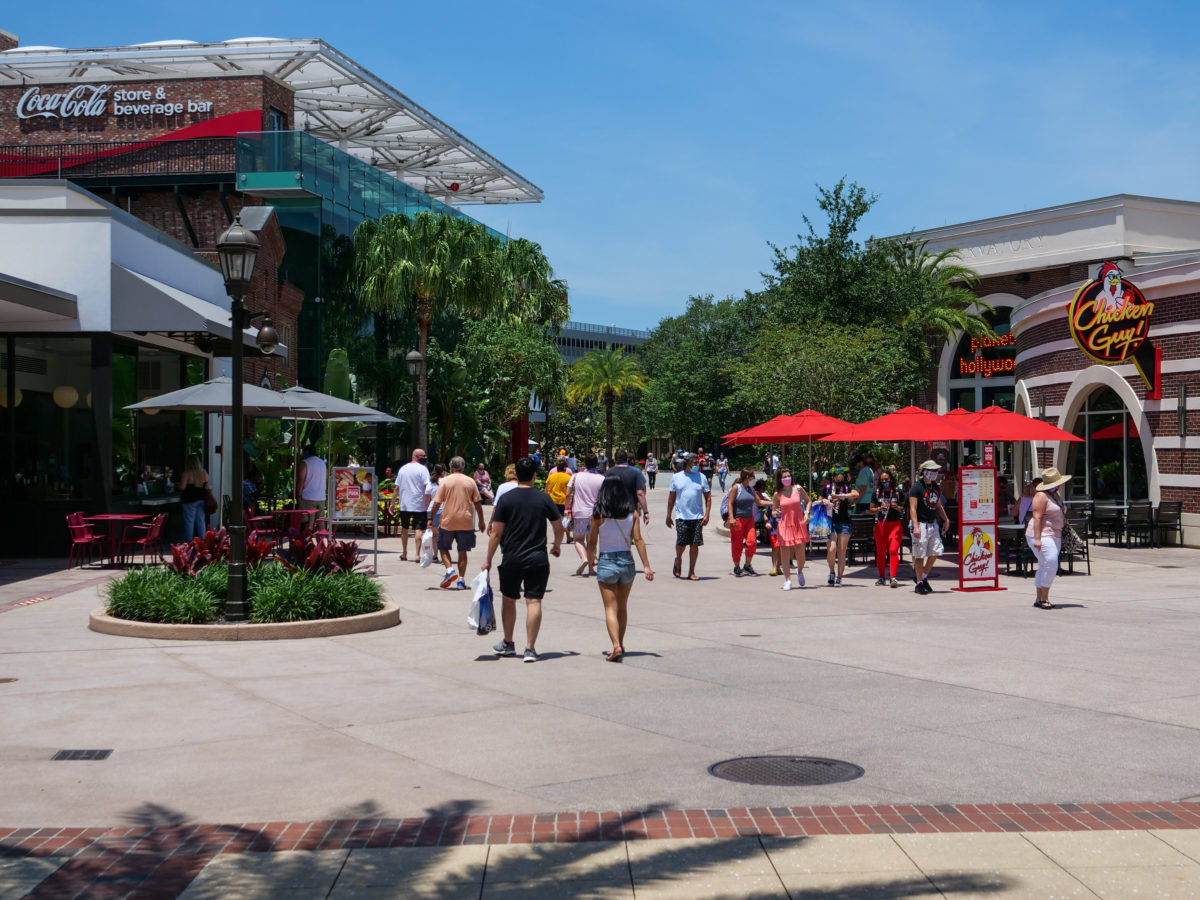 Finally, in the early afternoon, crowds continued to grow as guests trickled into the park after lunch. Here, the traffic to and from the Orange Garage creates slightly more congestion, but not so much as to prevent physical distancing.
Thank you, as always, for joining us on our trip around Disney Springs. Have you recently visited the Springs? If so, how was your experience? Share your thoughts with us in the comments!