With another perfect weather day on the horizon, we were extra excited to check out all the new things at Disney Springs today. Let's see what we can find!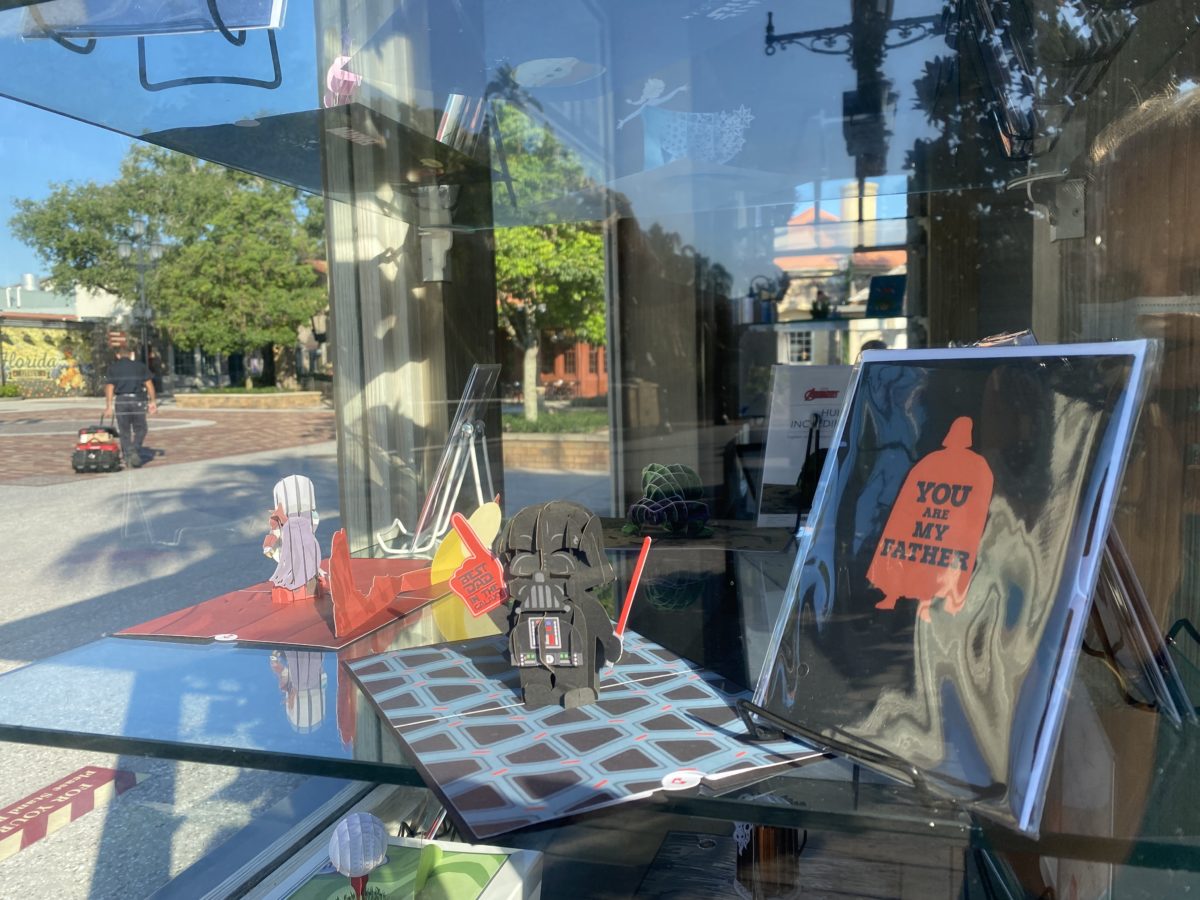 With all the stores, even World of Disney, settling into a new morning rhythm of opening at their posted time of 10 am, and forgoing the virtual queue for those arriving between 8 am-10 am, we've been taking advantage of that time to window shop and check on construction progress. This fun Father's Day display at Love Pop is sure to have something for everyone with that holiday fast approaching.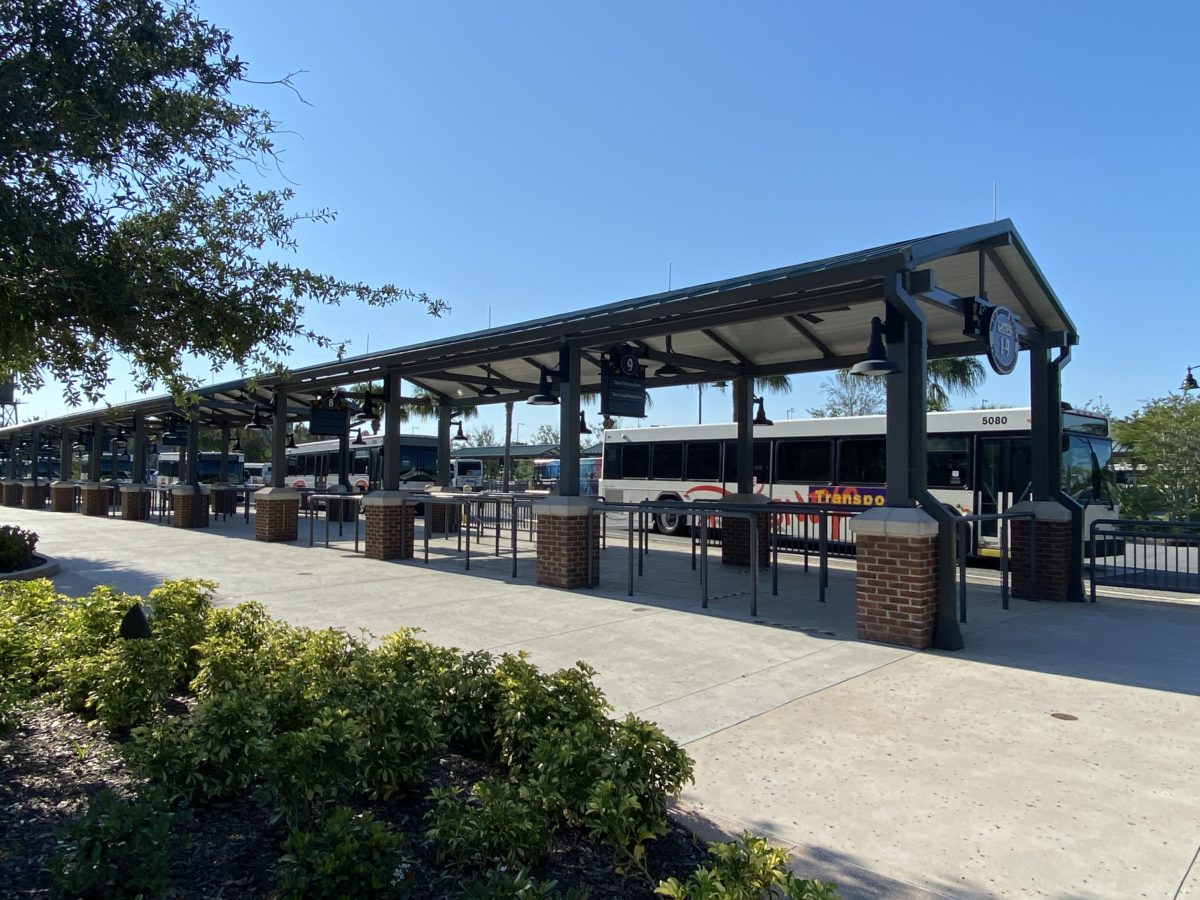 Over next to the Orange Garage, the Disney World buses made an appearance. These were staged in the bus drop off area, even though they weren't running and aren't available to guests yet.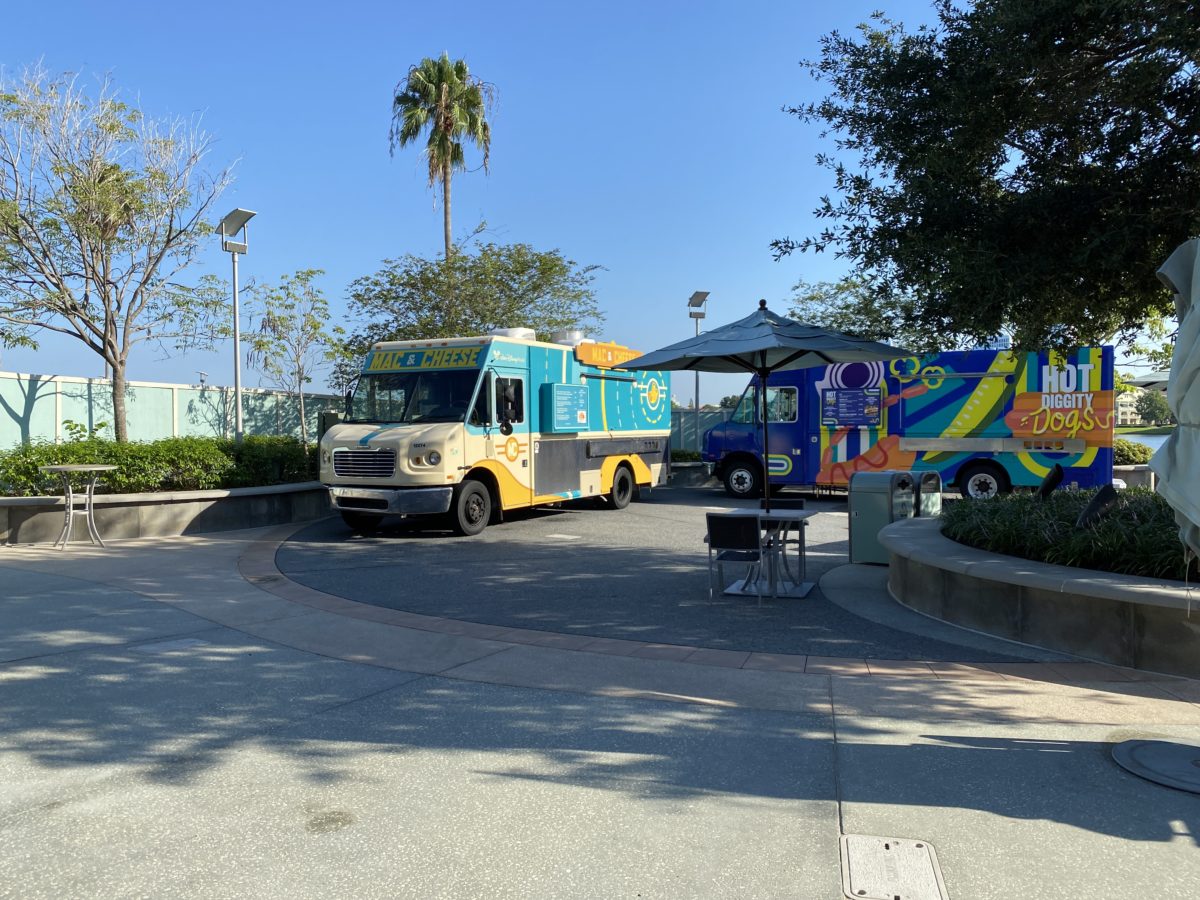 The Cookie Dough Truck was once again missing from the Food Truck court. We hope it returns, and that whatever trouble seem to be plaguing the food trucks gets resolved soon.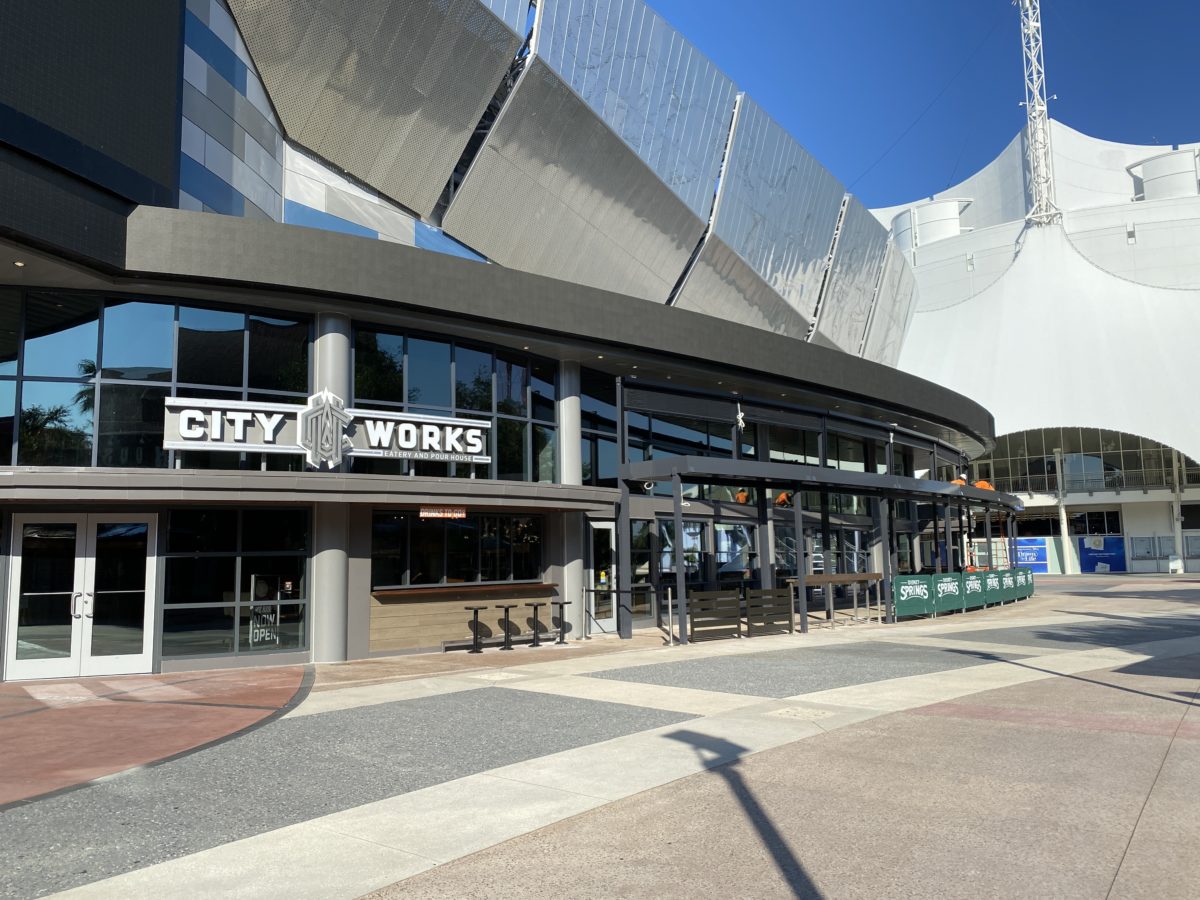 Over at City Works, work has continued on the shaded outdoor seating area after its reopening. Today, the planters blocking the seating area from view were removed, but crown barriers blocked the area from use.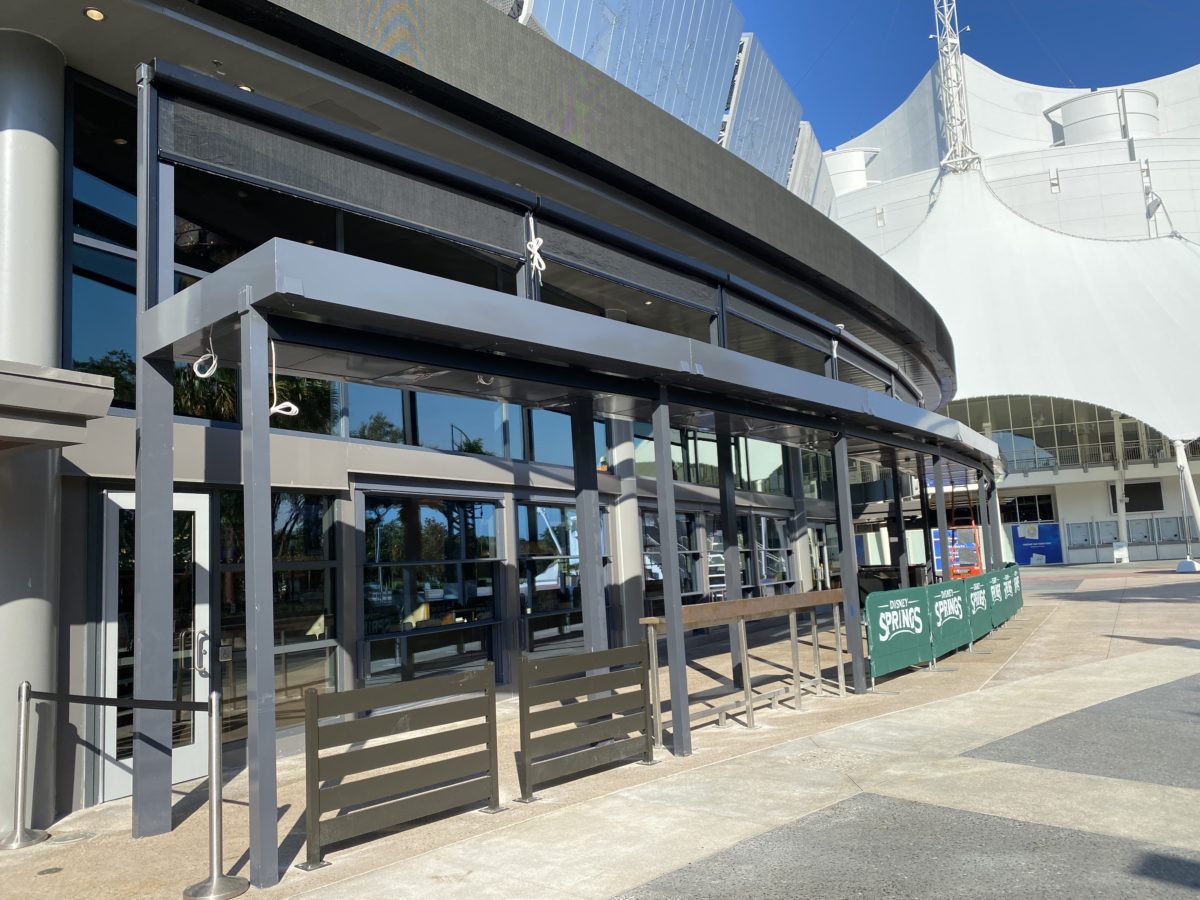 The retractable shades on top of the awning have been fully installed and seem to be operational, but we believe there may be another set of shades just under the roof of the awning which will provide shade to guests sitting outside and just inside along the windows.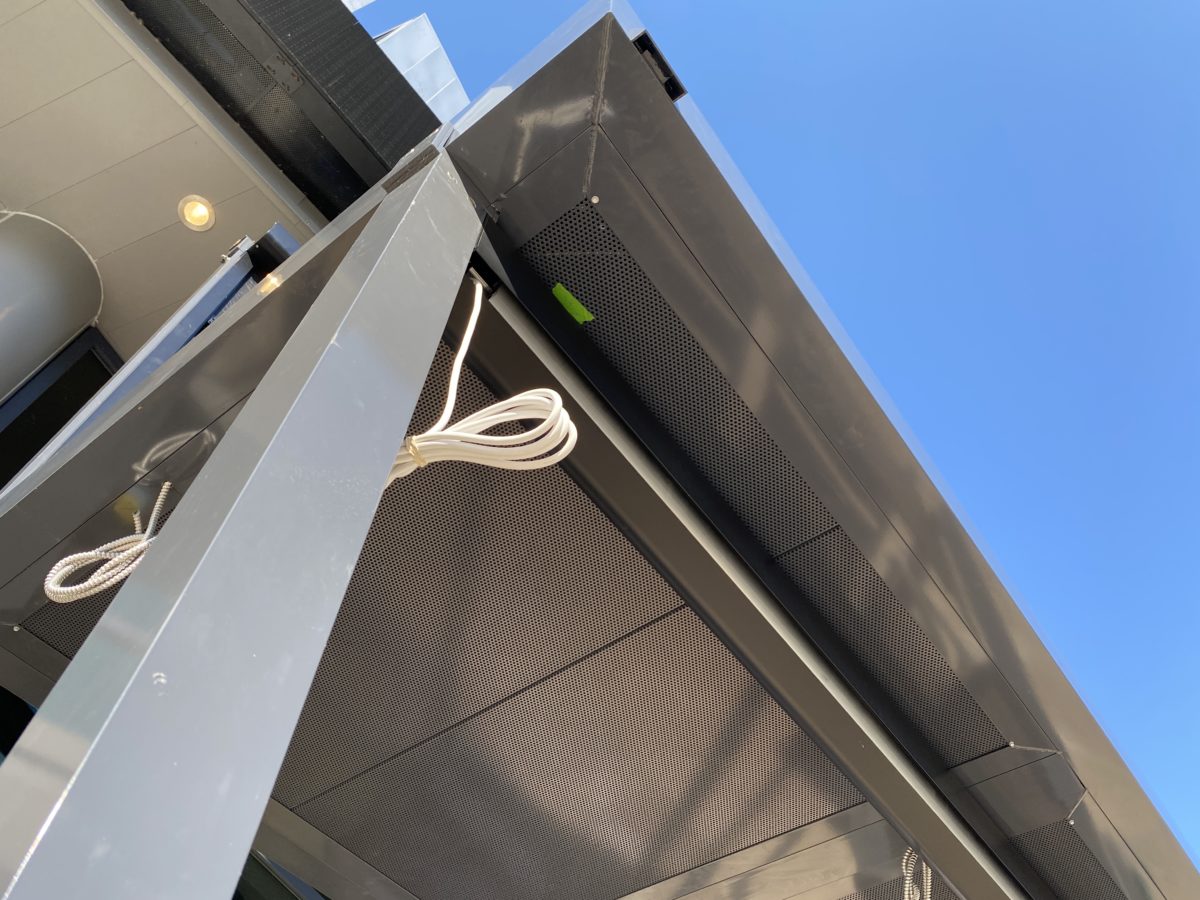 Power has been run to this area, and the rollers for the shade cloth can be seen inside the square metal housing.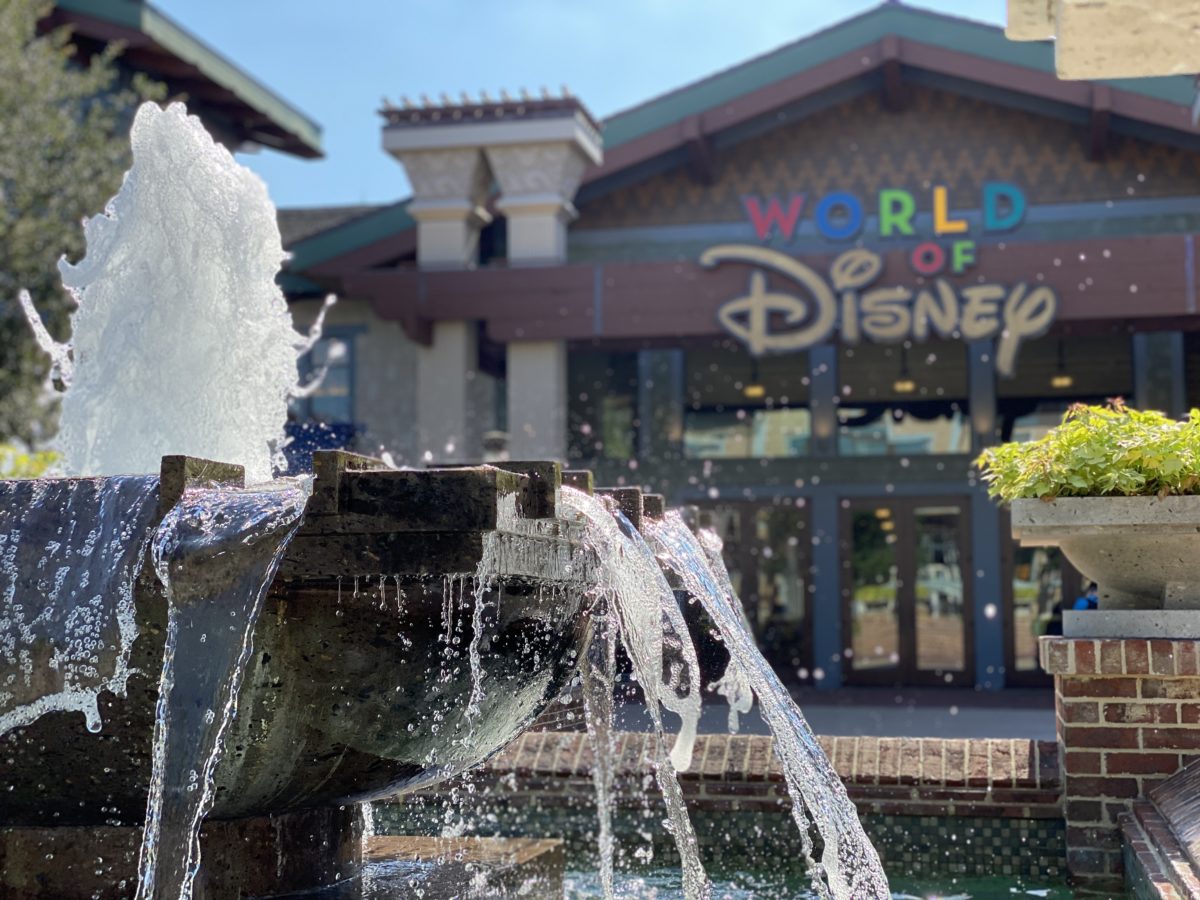 Back at World of Disney, Cast Members waited until exactly 10:00 am to let in the medium-sized crowd gathered outside ready to shop for the latest Disney trends. With many of the popular Loungefly mini backpacks restocked yesterday, no doubt many were hoping for a special find!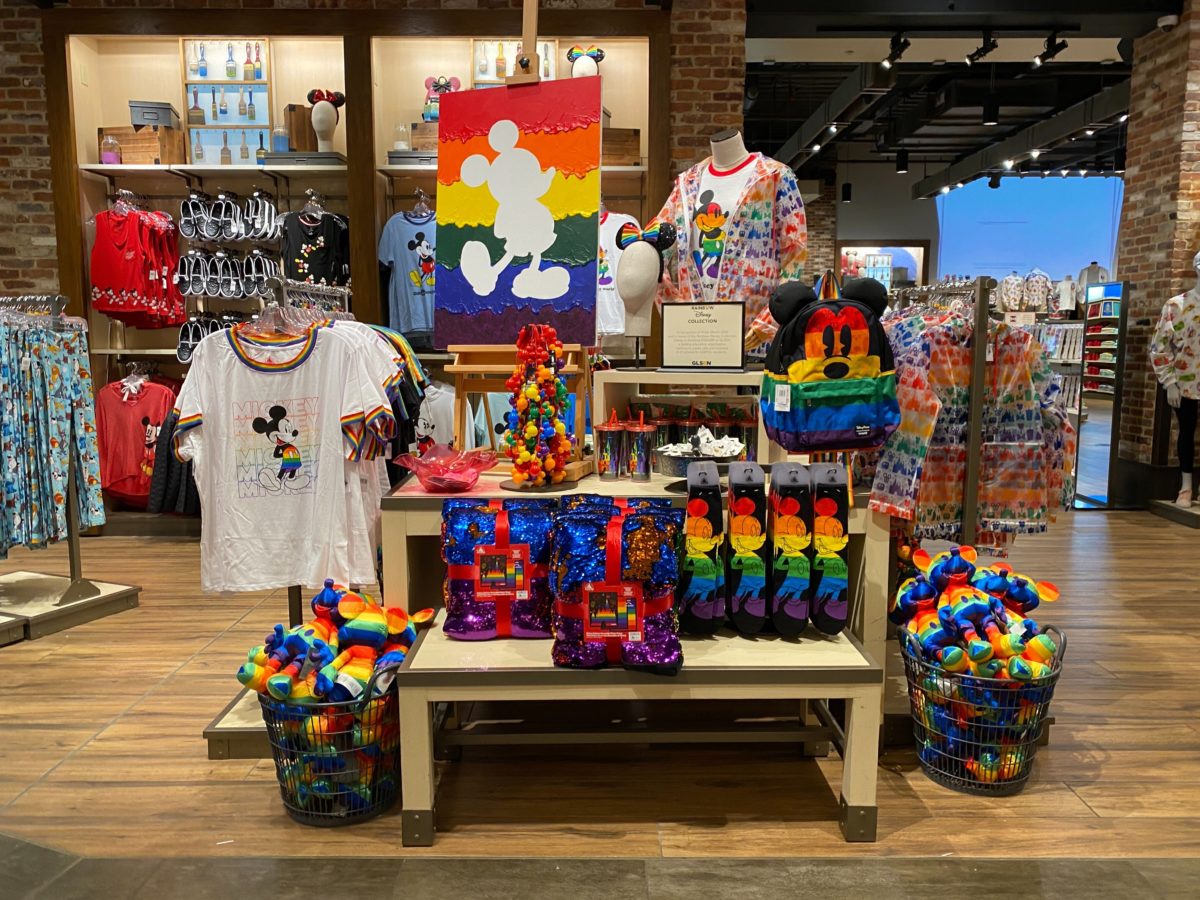 Even more merchandise was added to the rainbow collection in honor of Pride Month today. This display has been getting nicer and nicer!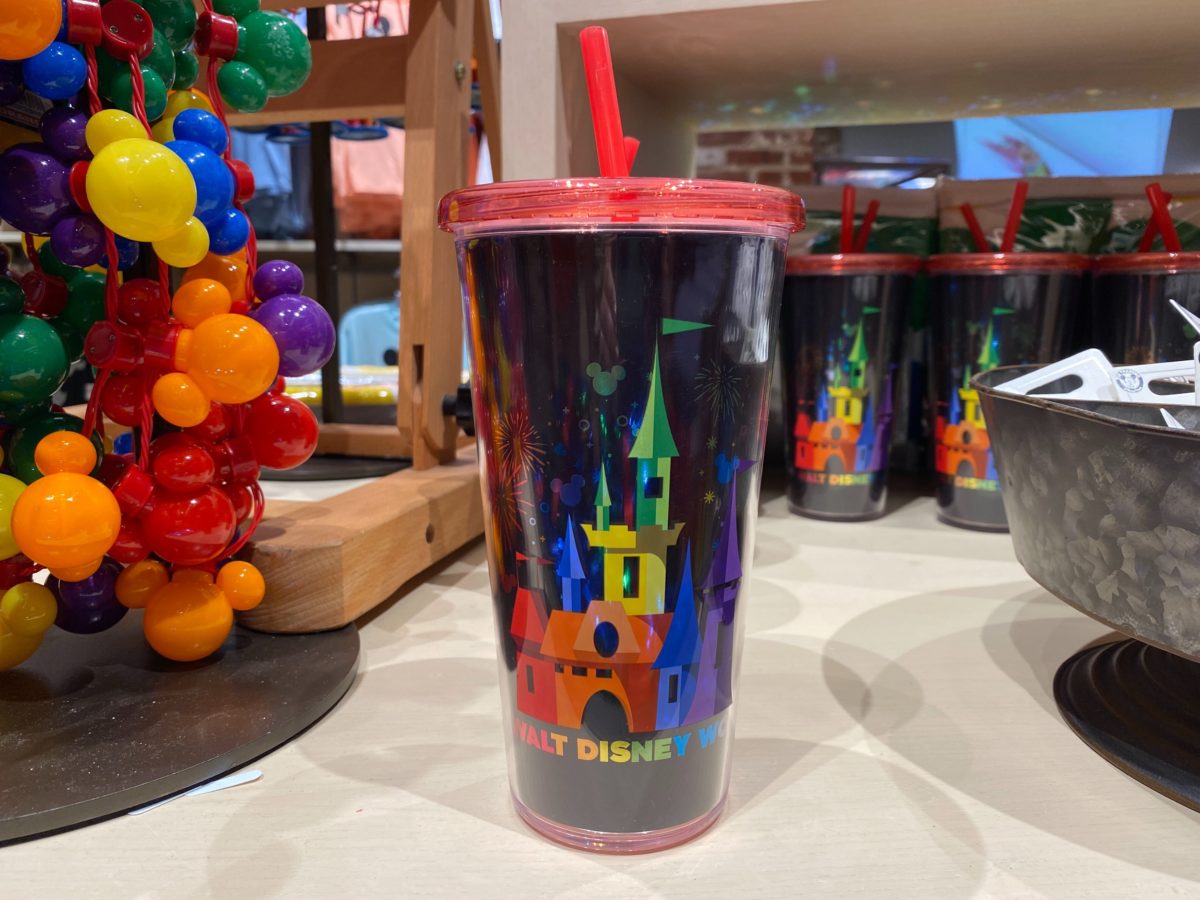 One new piece today was this rainbow tumbler, featuring a generic castle decked out in rainbow colors with fireworks going off in the background. For more pictures and details on all the new merchandise, see our full article here.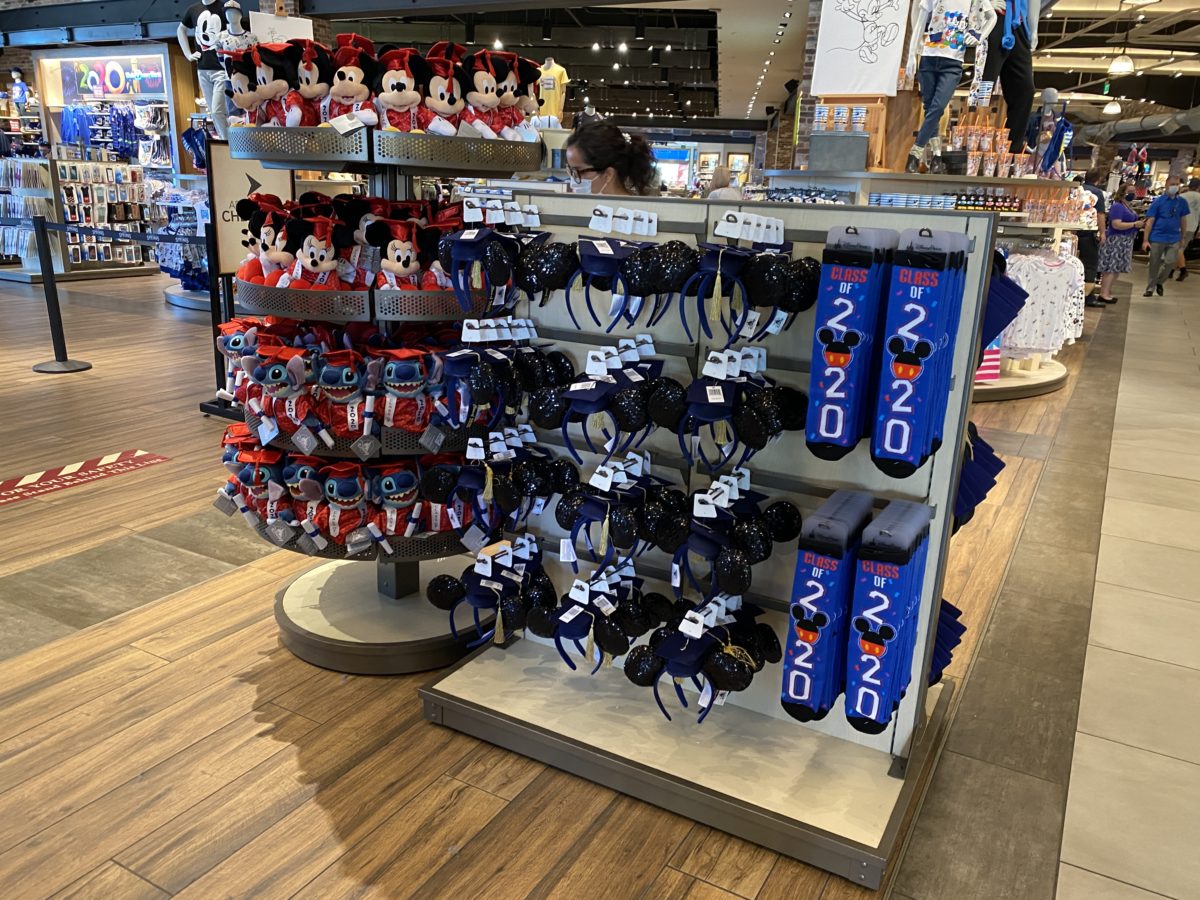 We also spotted this fun graduation themed display, moved to a prominent position by the front door. Previously sprinkled throughout the store, all these graduation items have now been brought together and make quite the picture, don't you think?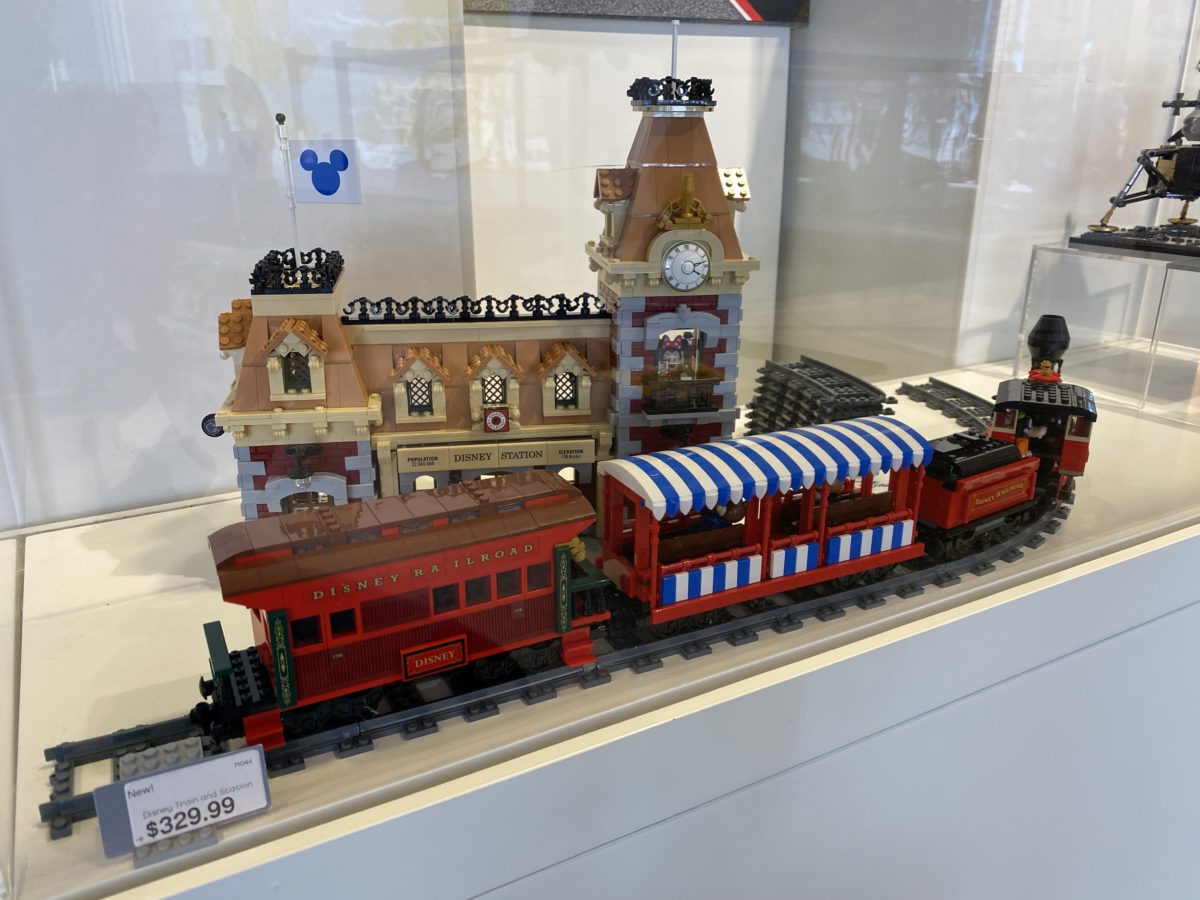 Over at the LEGO Store, we spotted this new Disney Railroad set. We can't wait to see the station in real life in just under a month! With a sneak peek at the new Reservation System for Walt Disney World available, we finally have an idea of what it will look like when we make plans to return to the Happiest Place On Earth.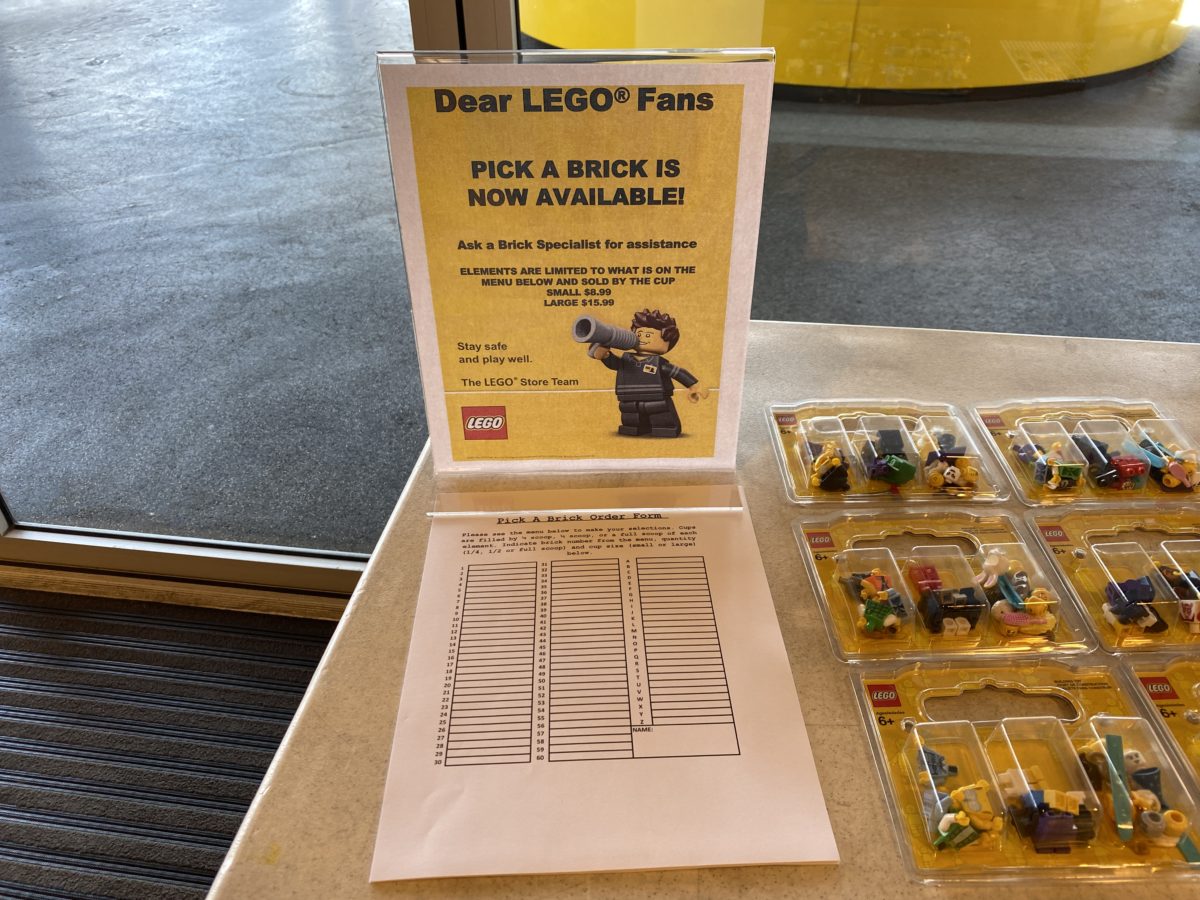 A popular activity has returned to the LEGO Store- Pick A Brick is back, with some modifications. While guests still can't pick their own bricks by hand, they can fill out this detailed form and a LEGO Cast Member will scoop their bricks for them.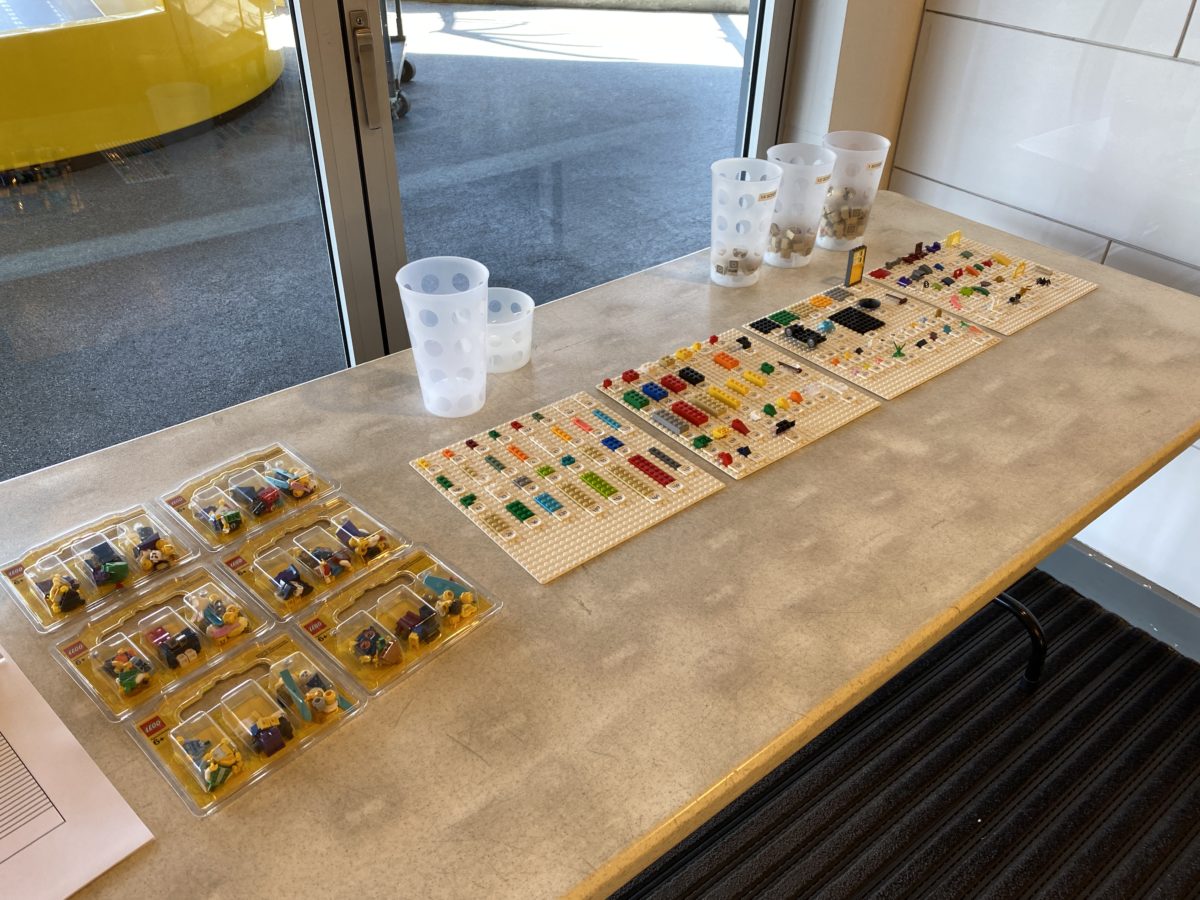 To make up for not being able to scoop their own bricks, any guest who purchases a full cup will get one full scoop for free.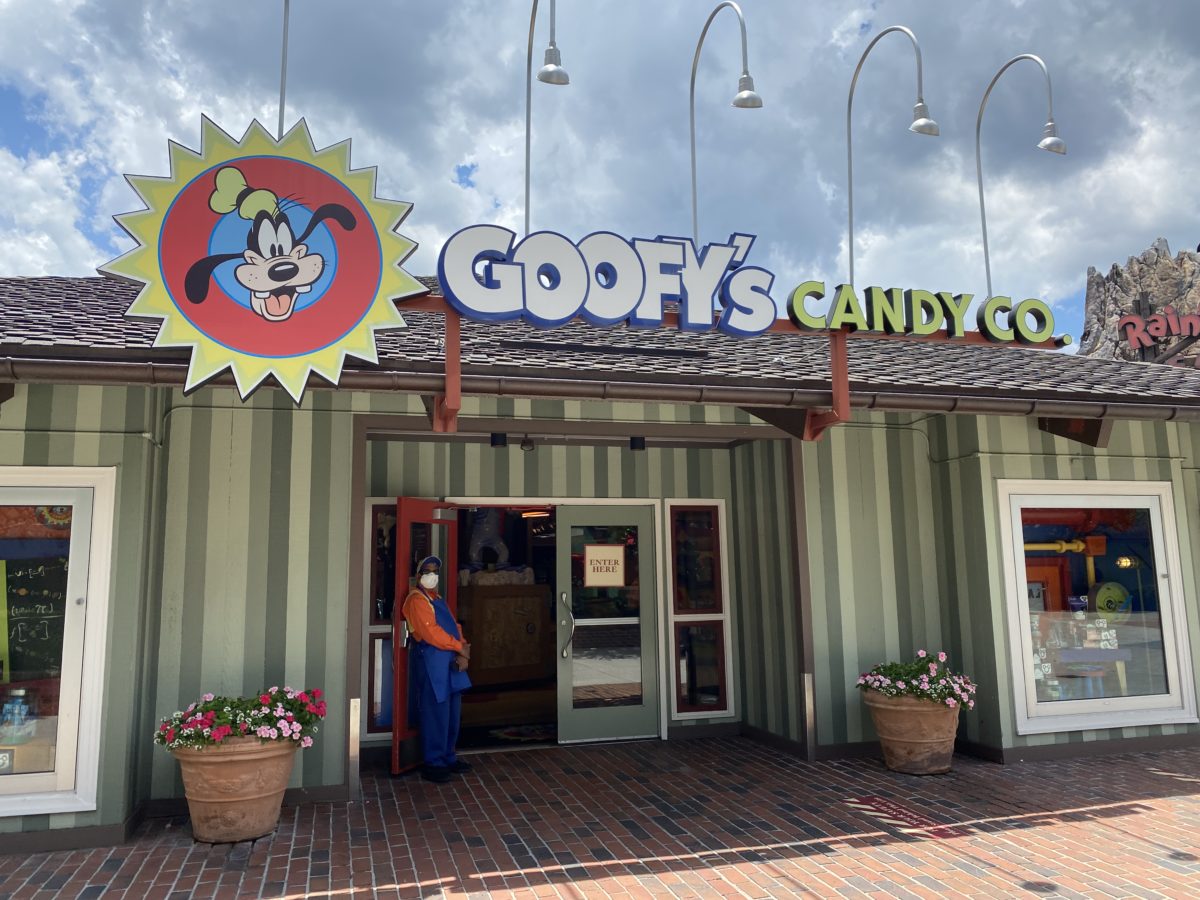 Goofy's Candy Co, which reopened last Wednesday but then mysteriously closed over the weekend, finally reopened for a second time today.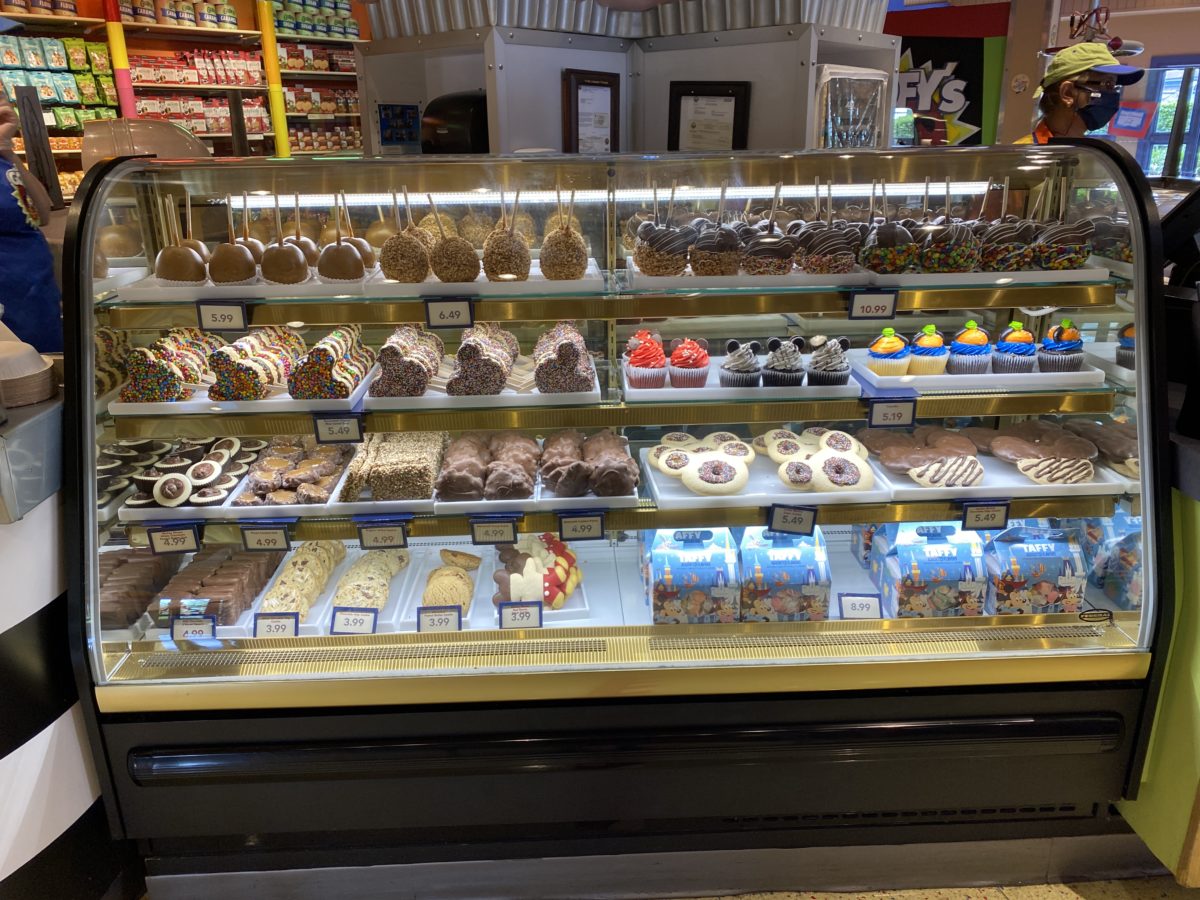 Everything that had been discontinued at the first reopening, such as build your own treats, is still unavailable, but the cold case was impressively well-stocked today, including some treats that were not available last week.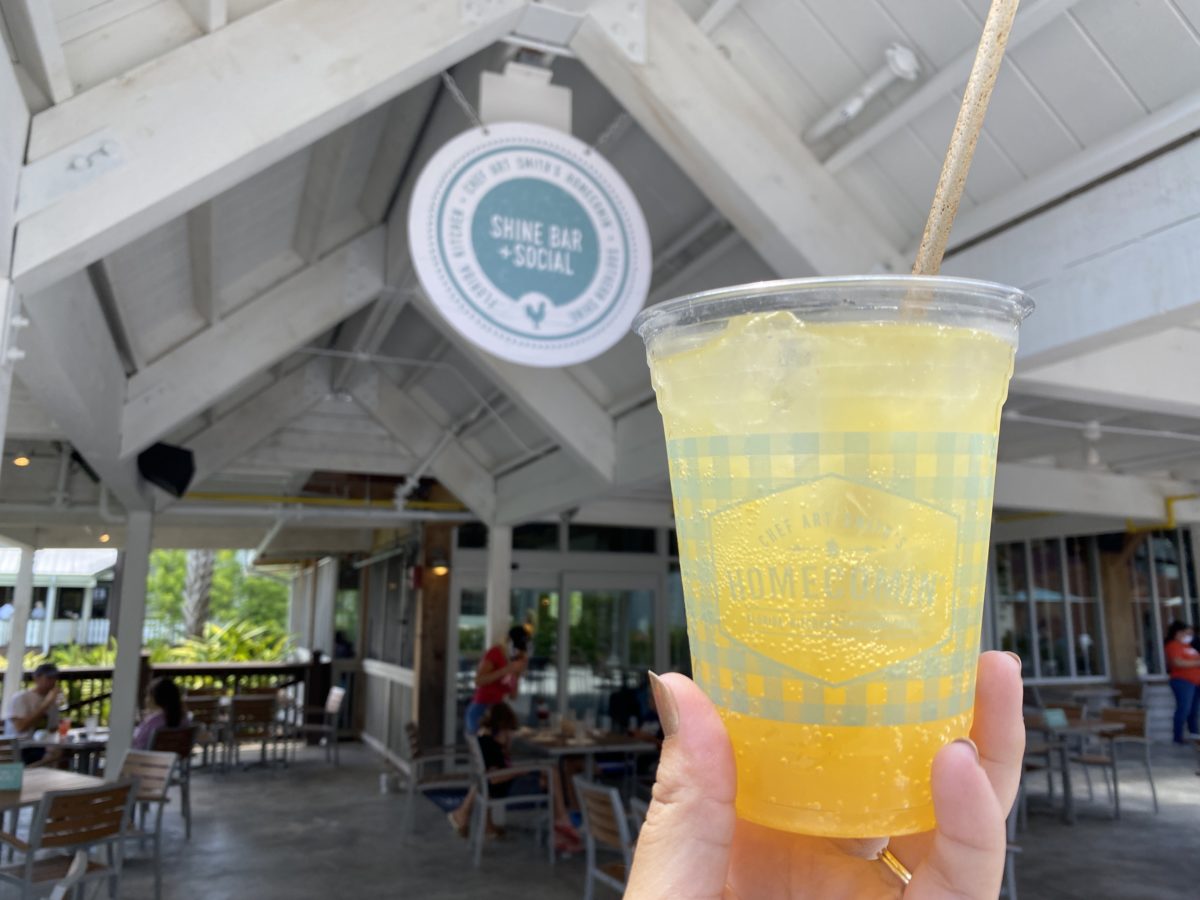 In other reopening news, Chef Art Smith's Homecomin' reopened today, along with its brand new Shine Bar + Social walk-up bar and outdoor seating area. We were there to catch all of the action, and to review the new experience, of course. For more photos and video, check out our full article here.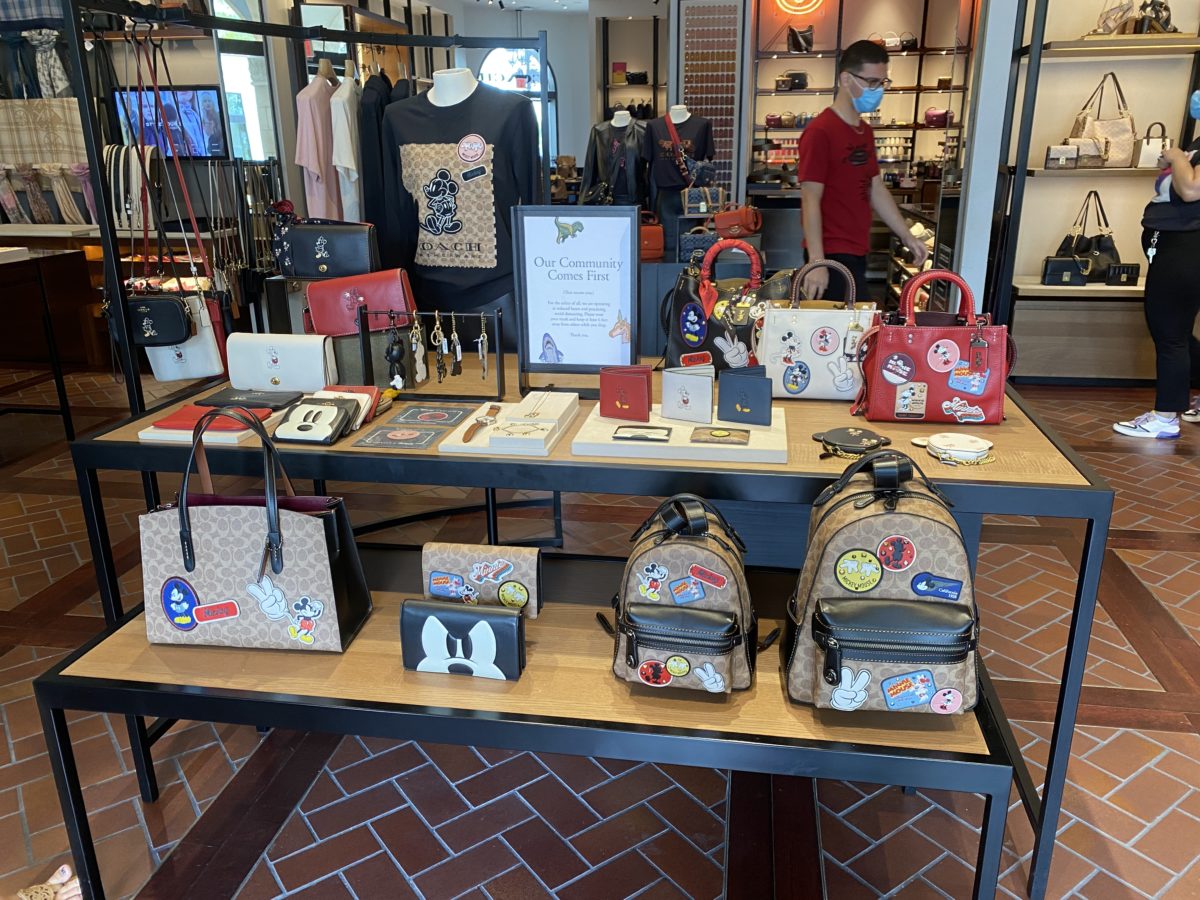 Over at the newly reopened Coach, a new exclusive line of bags is available. We were told this line isn't available online, and that none of the other stores got it, making this location in Disney Springs the sole location carrying these bags.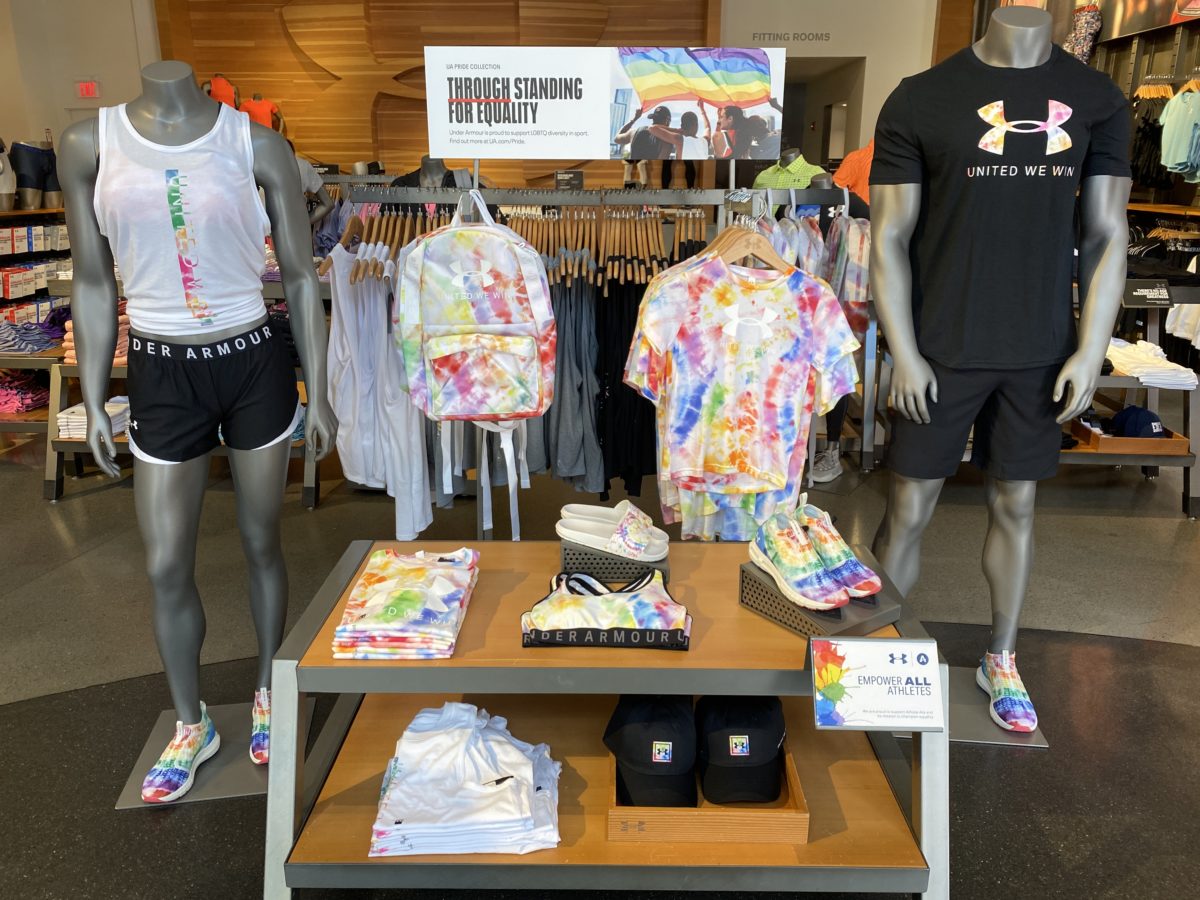 Rainbows are popping up everywhere, to our delight. We found this display at Under Armour. They are still doing daily sales, so be sure to check it out.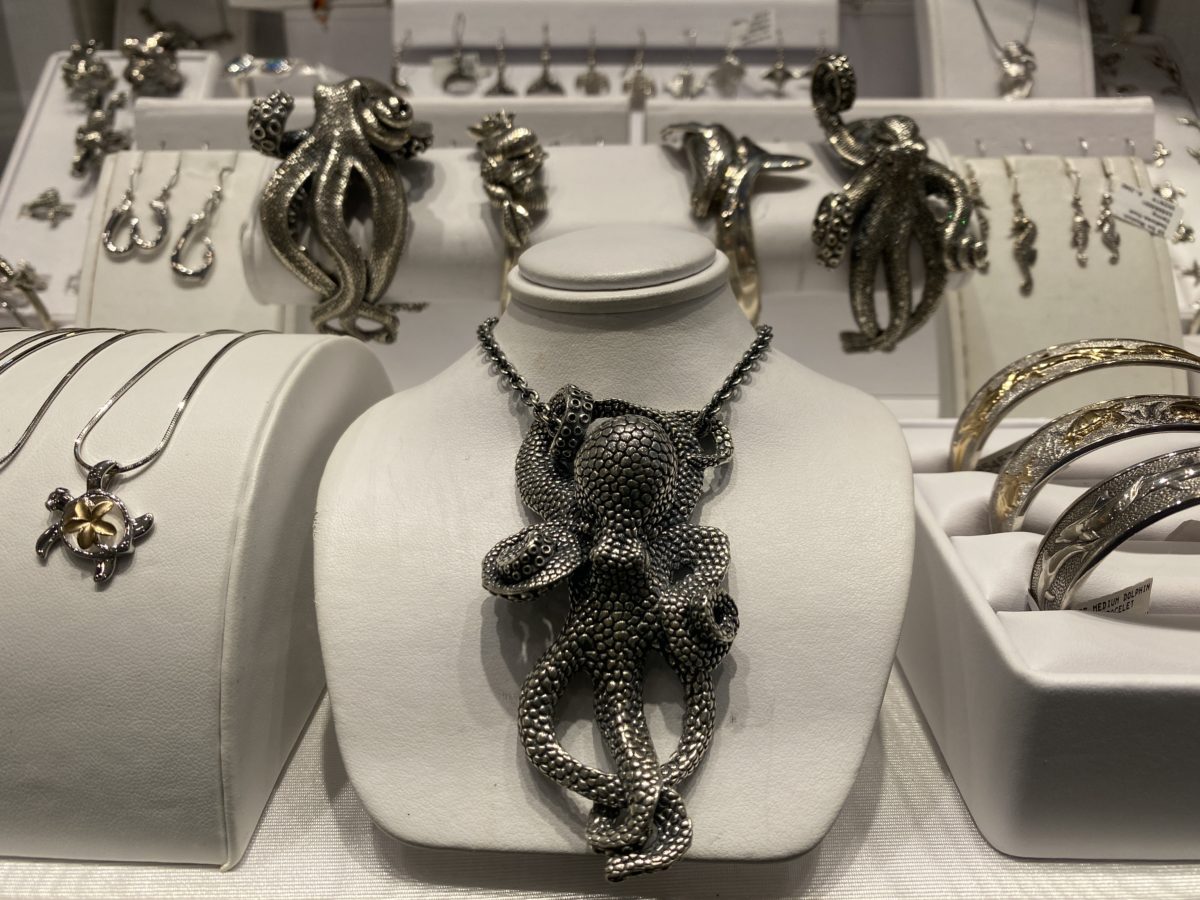 At Na-Hoku – Hawaii's Finest Jewelers we found this amazing cephalopod necklace. We were getting all the Ursula vibes!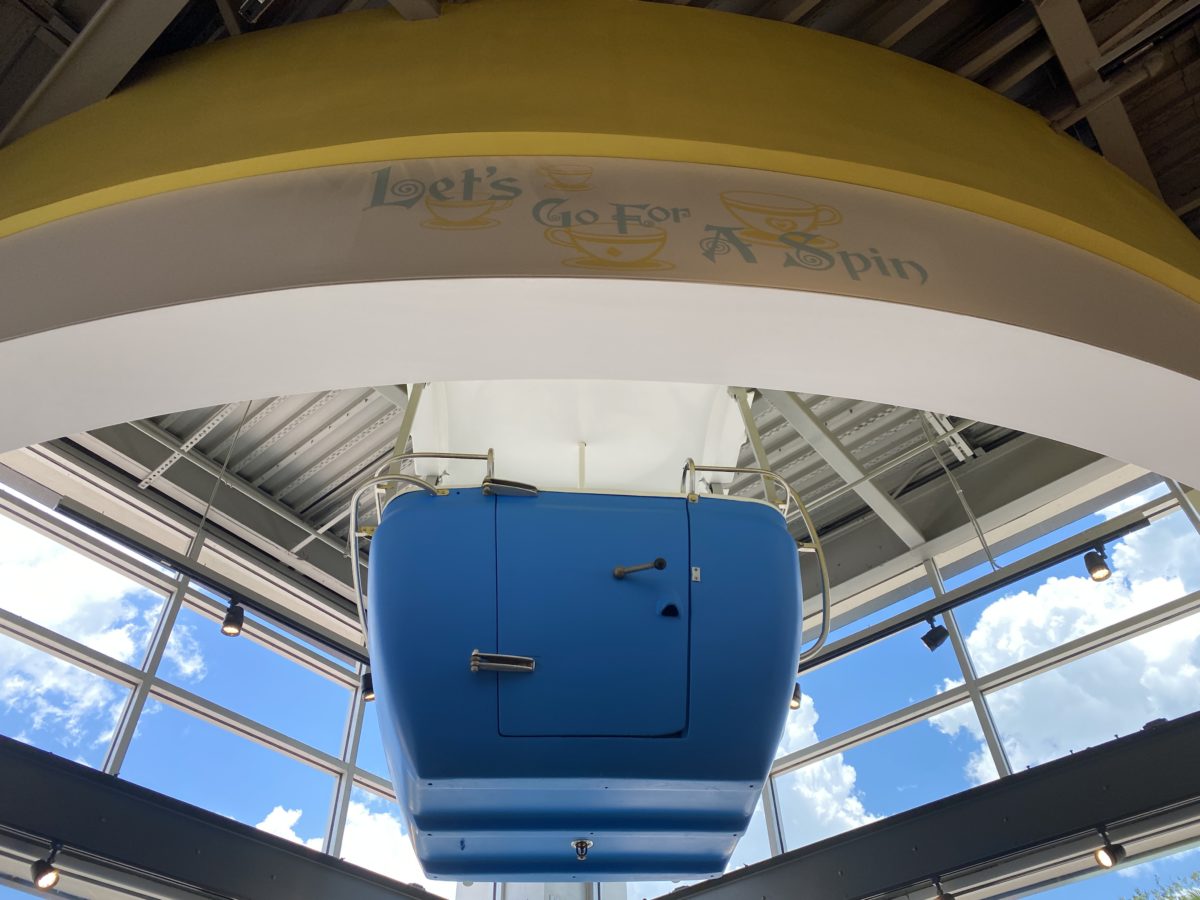 For today's edition of "Look Up," I bring you this attraction above an attraction. There's even a clue written on the ceiling beam! Do you know where this view is located? Let us know in the comments!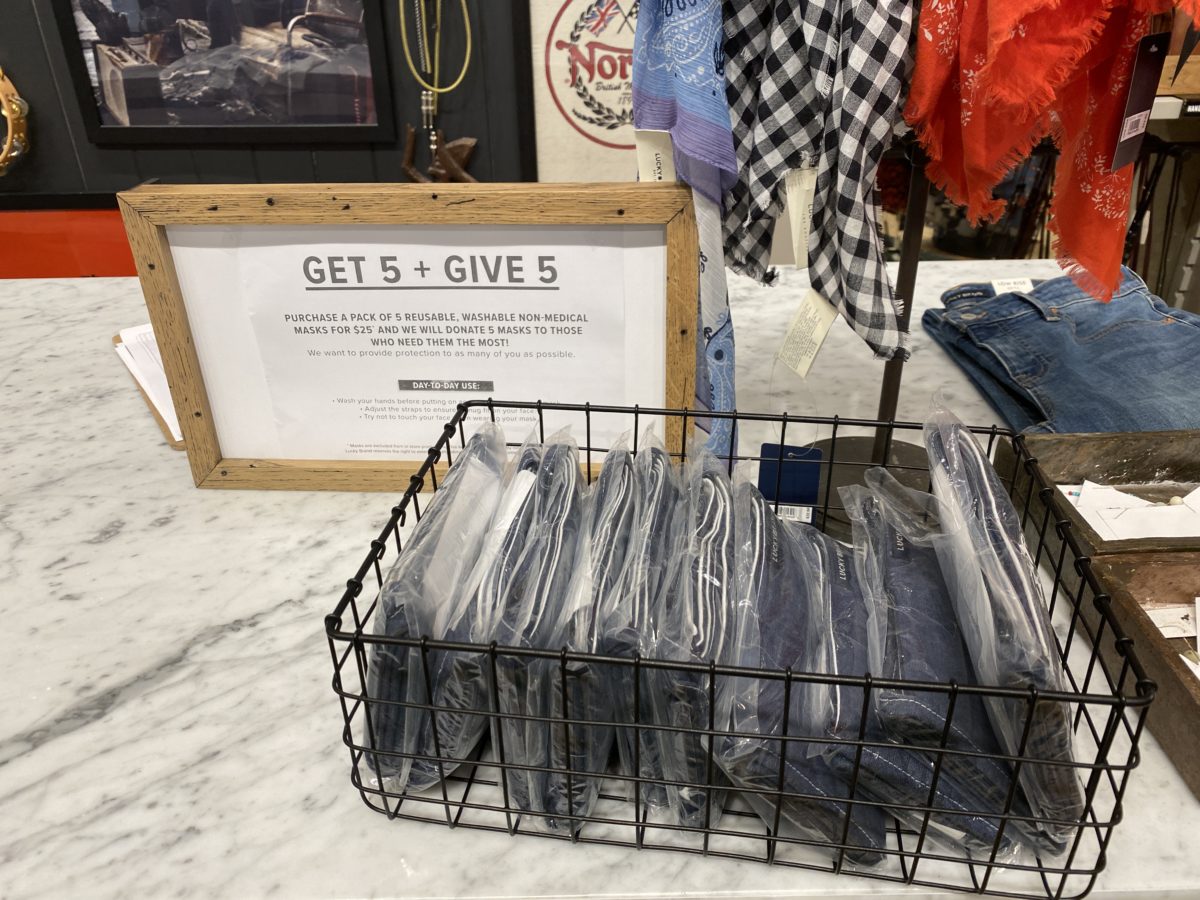 Catching up with mask availability across the Springs, we'll start with Lucky Brand and their pack of 5 masks for $25.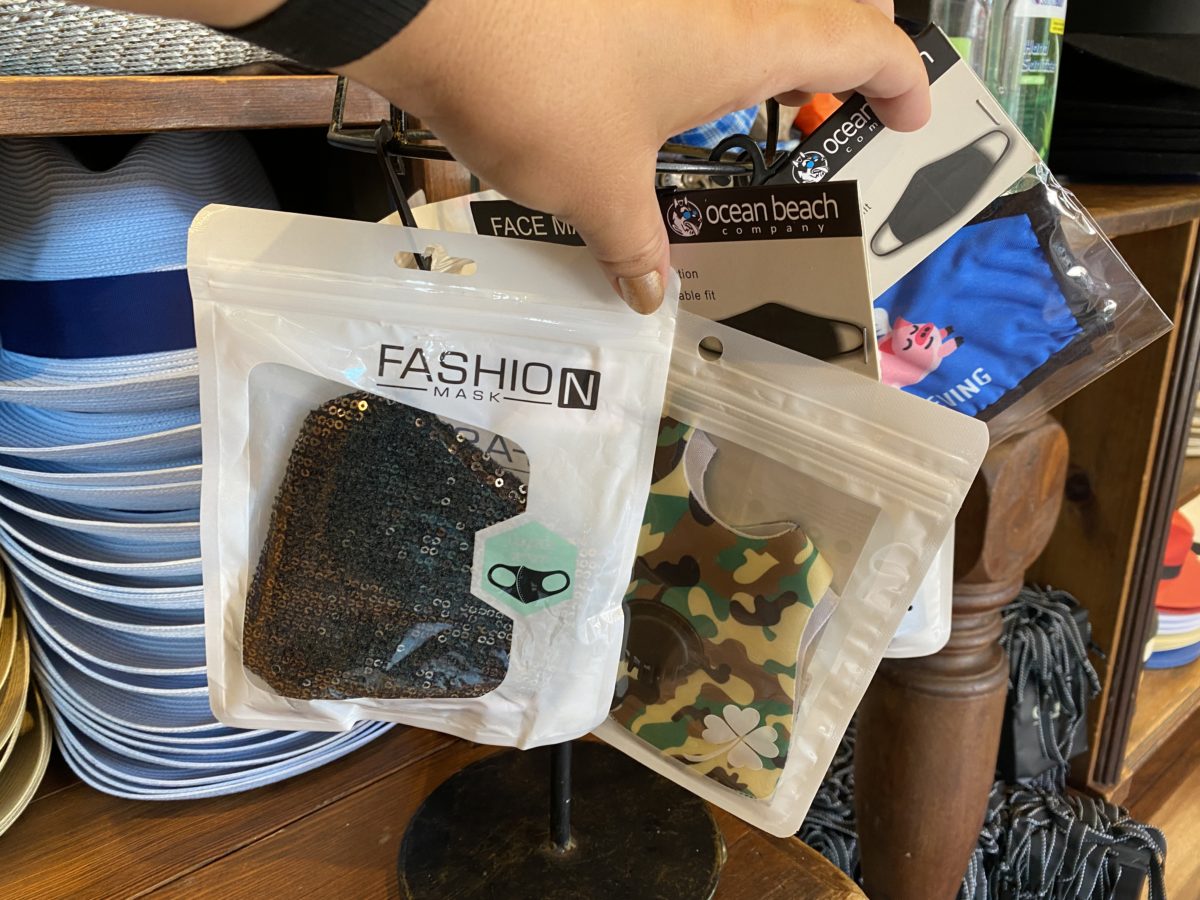 Chapel Hats is out of stock of the American gaiters but still have some sequined masks, in addition to the neoprene and cotton styles that were introduced a few days ago.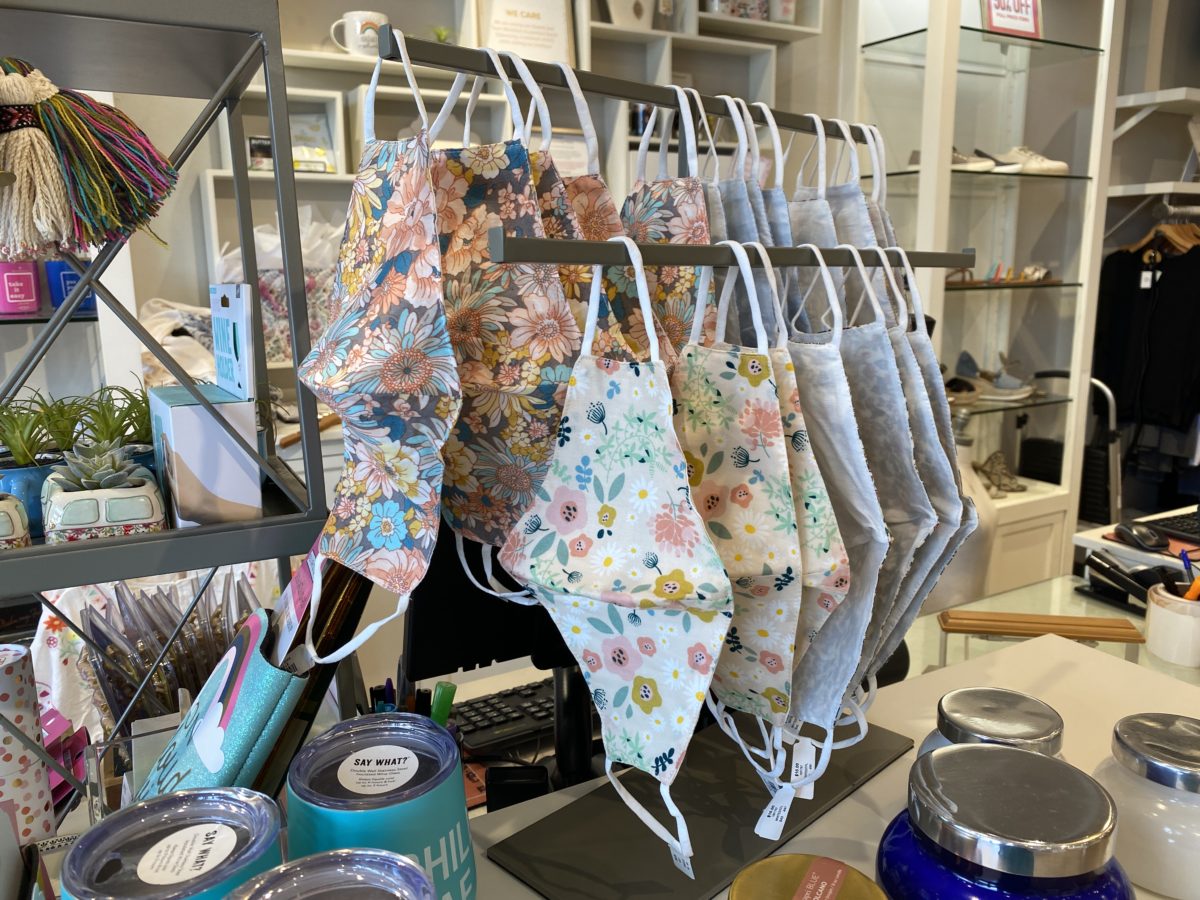 Francesca's has joined the ranks of mask suppliers, offering these cotton fabric masks with elastic earloops for $10 each.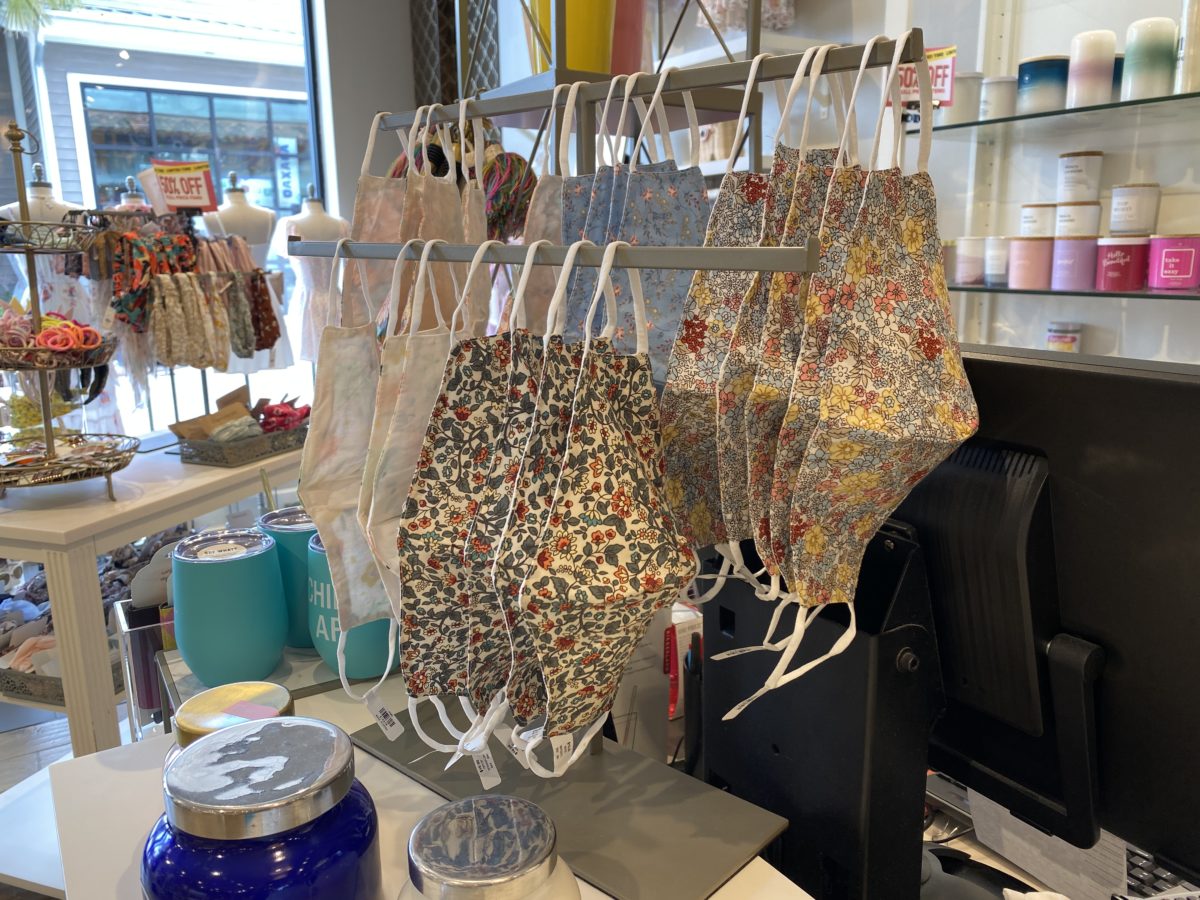 They are currently running a sale on the shop, so for a limited time, you can get these masks for $5.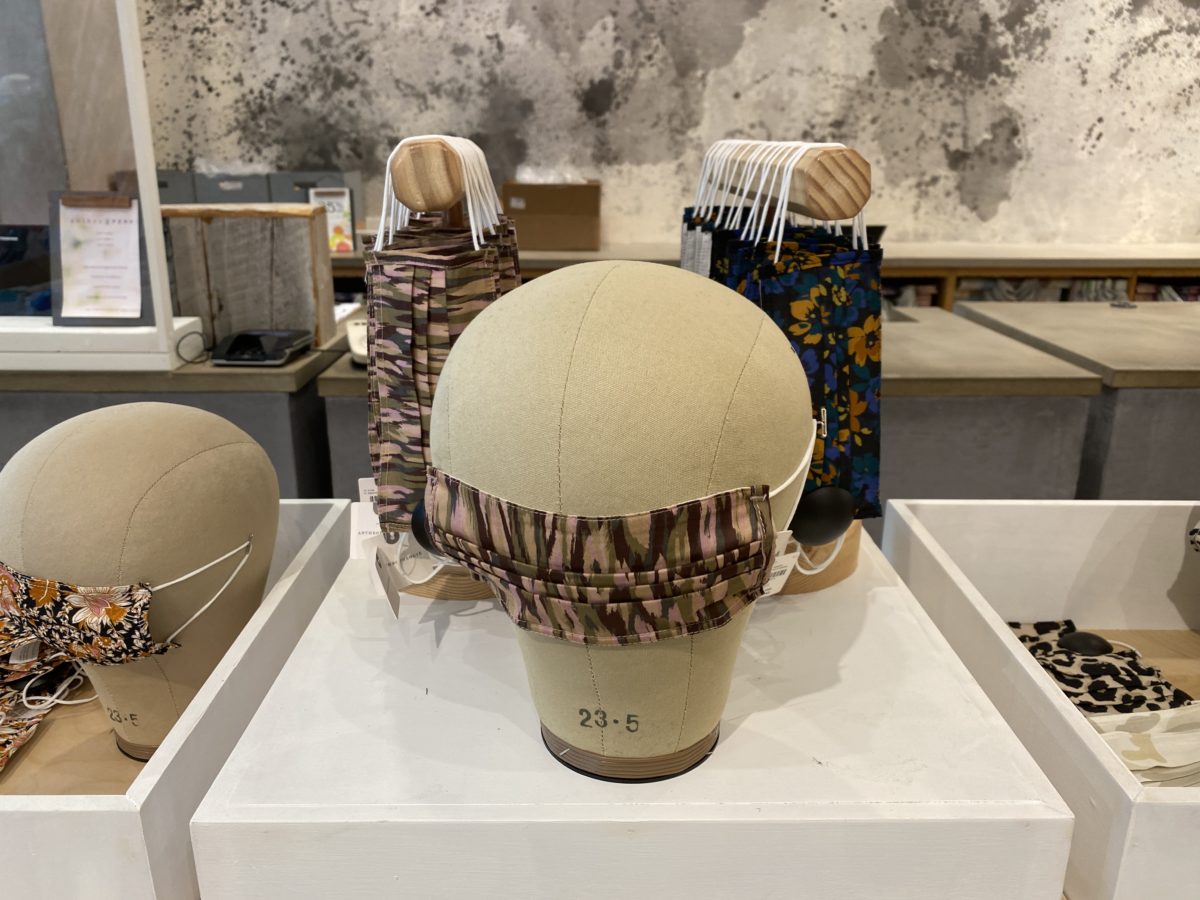 Anthropologie has restocked their masks, now offering five different prints.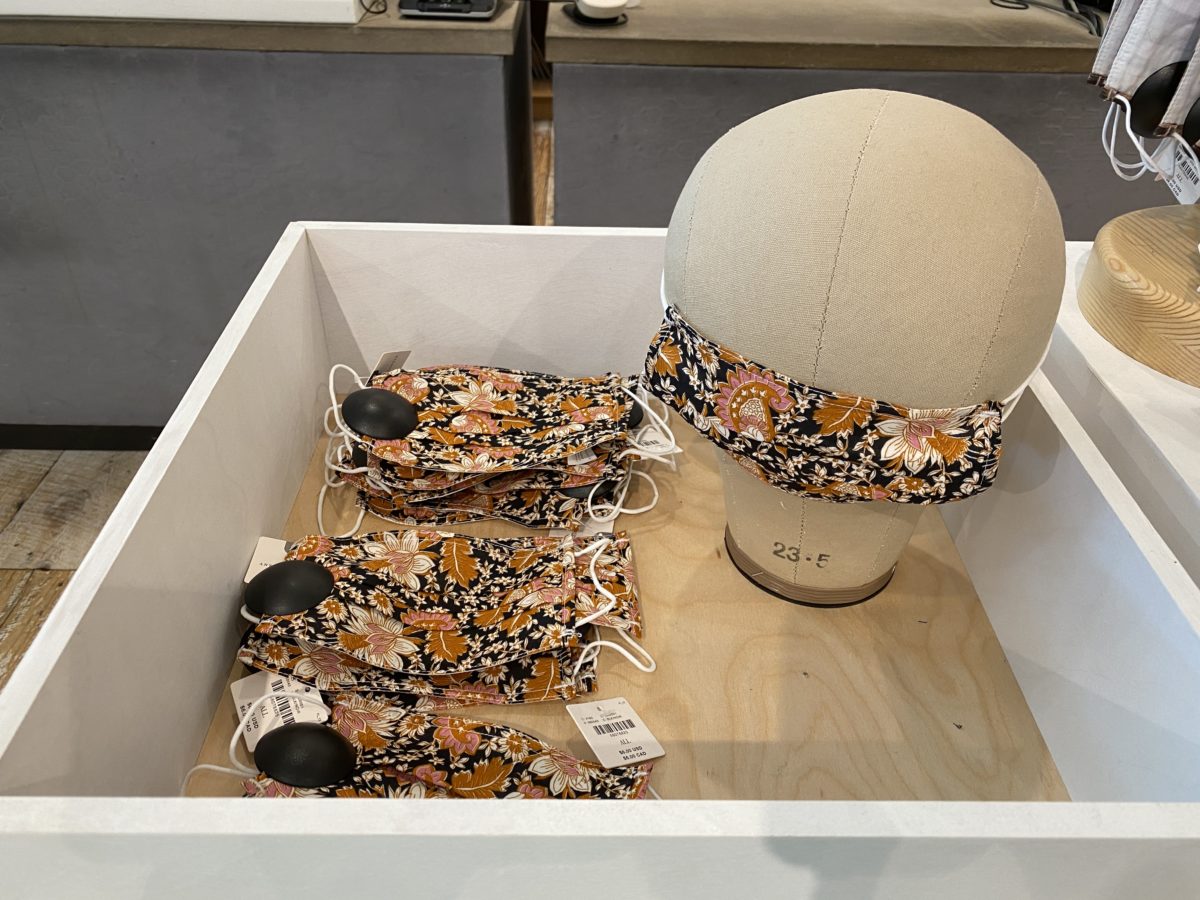 These fabric masks are available for $6 each.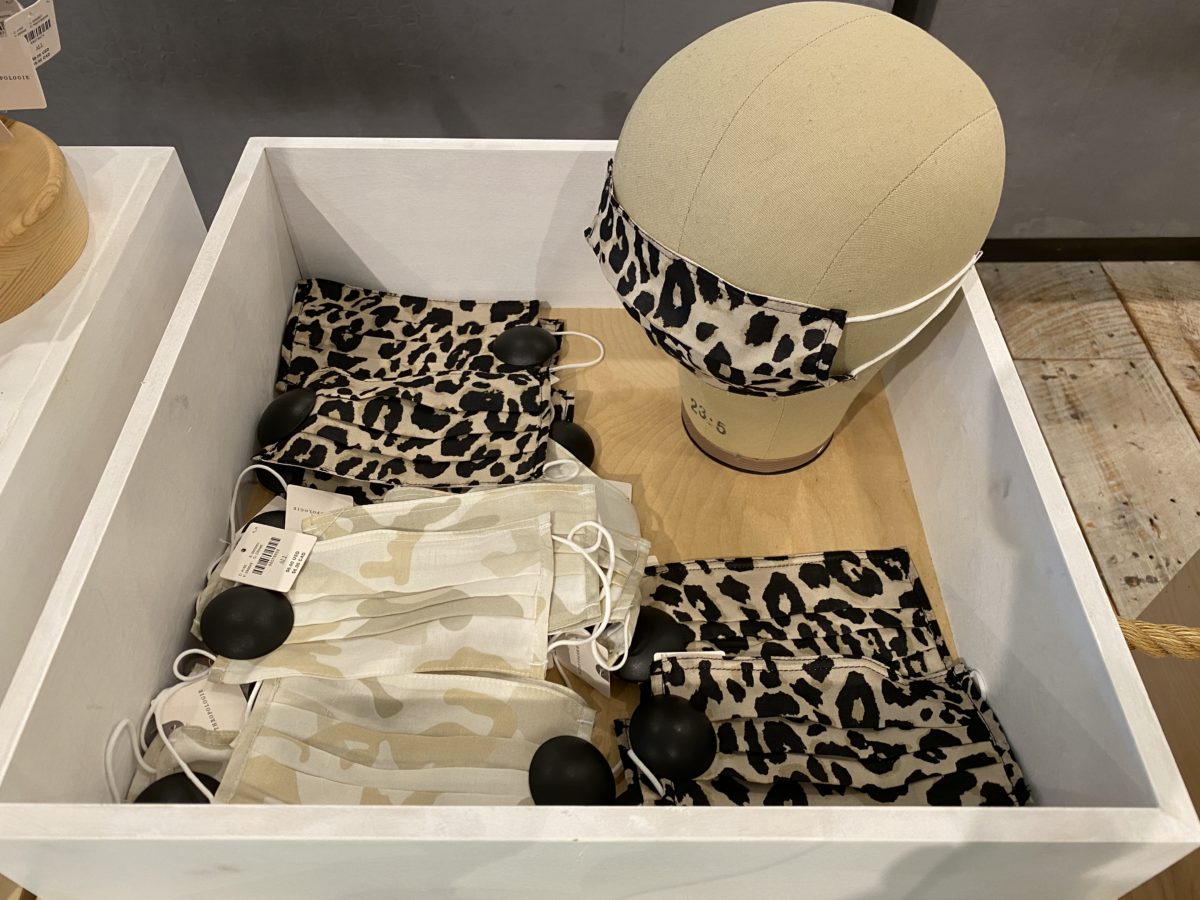 Shore is still out of stock of their masks, but hope to be restocked by the end of the week.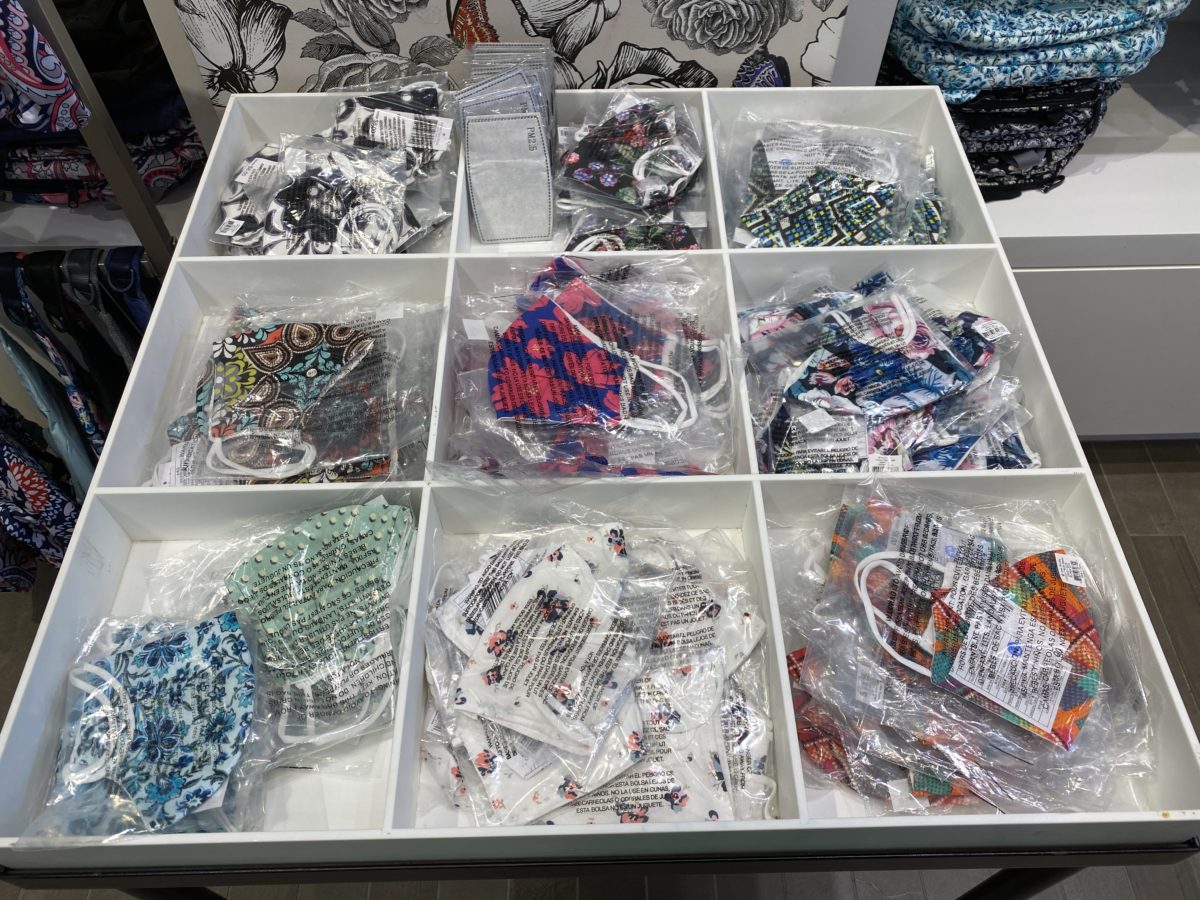 Vera Bradley yet again broke their record for the number of prints available at one time, with eleven prints available today. They also have replacement filters available for purchase.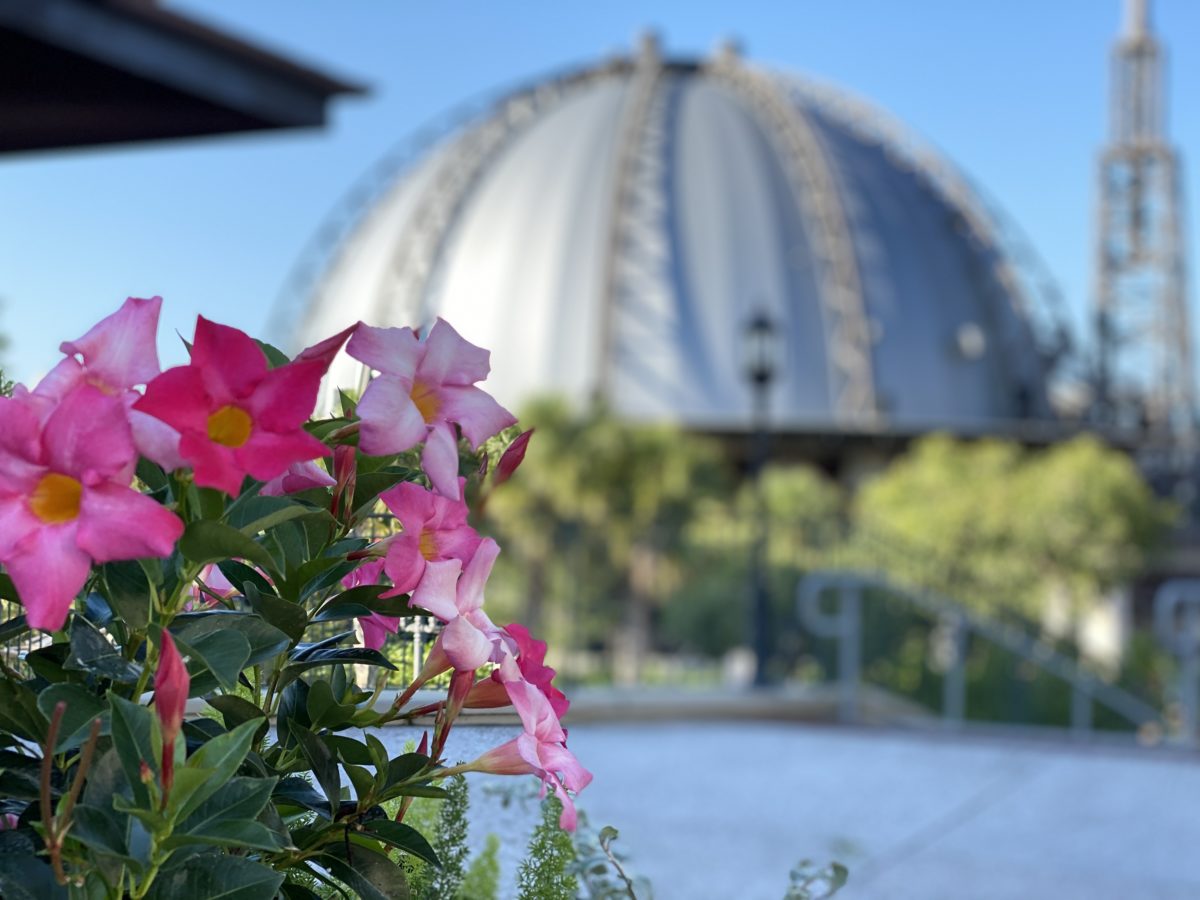 We hope you enjoyed joining us on this exciting day at Disney Springs! Until next time, we hope you have a glass of moonshine at Chef Art Smith's Homecomin' for us!