This post may contain affiliate links; please read the disclosure for more information.
Happy Father's Day from Disney Springs! Since staying home and watching sports isn't an option for dads these days, heading out to Walt Disney World is a good option. Let's check in on our usual hot spots, and we'll keep an eye out for Father's Day merchandise as well.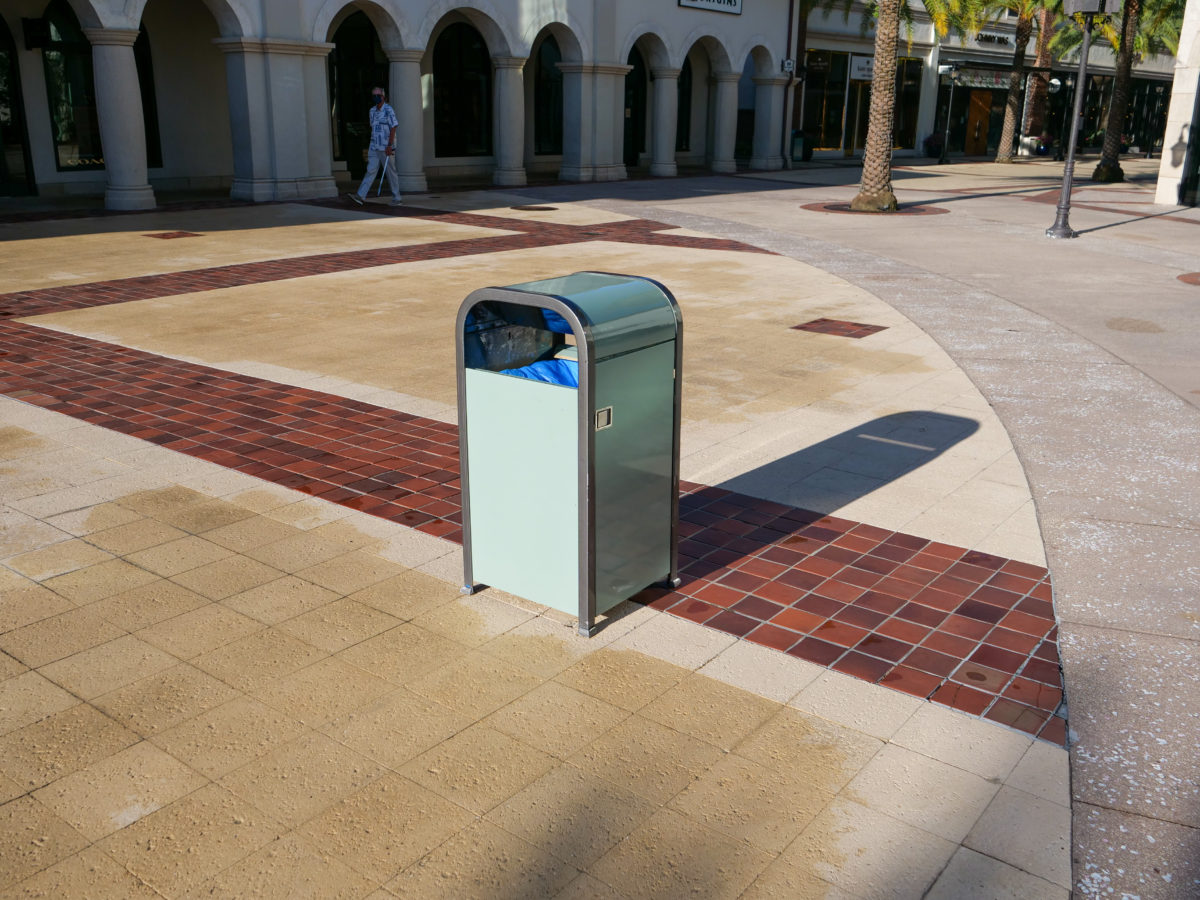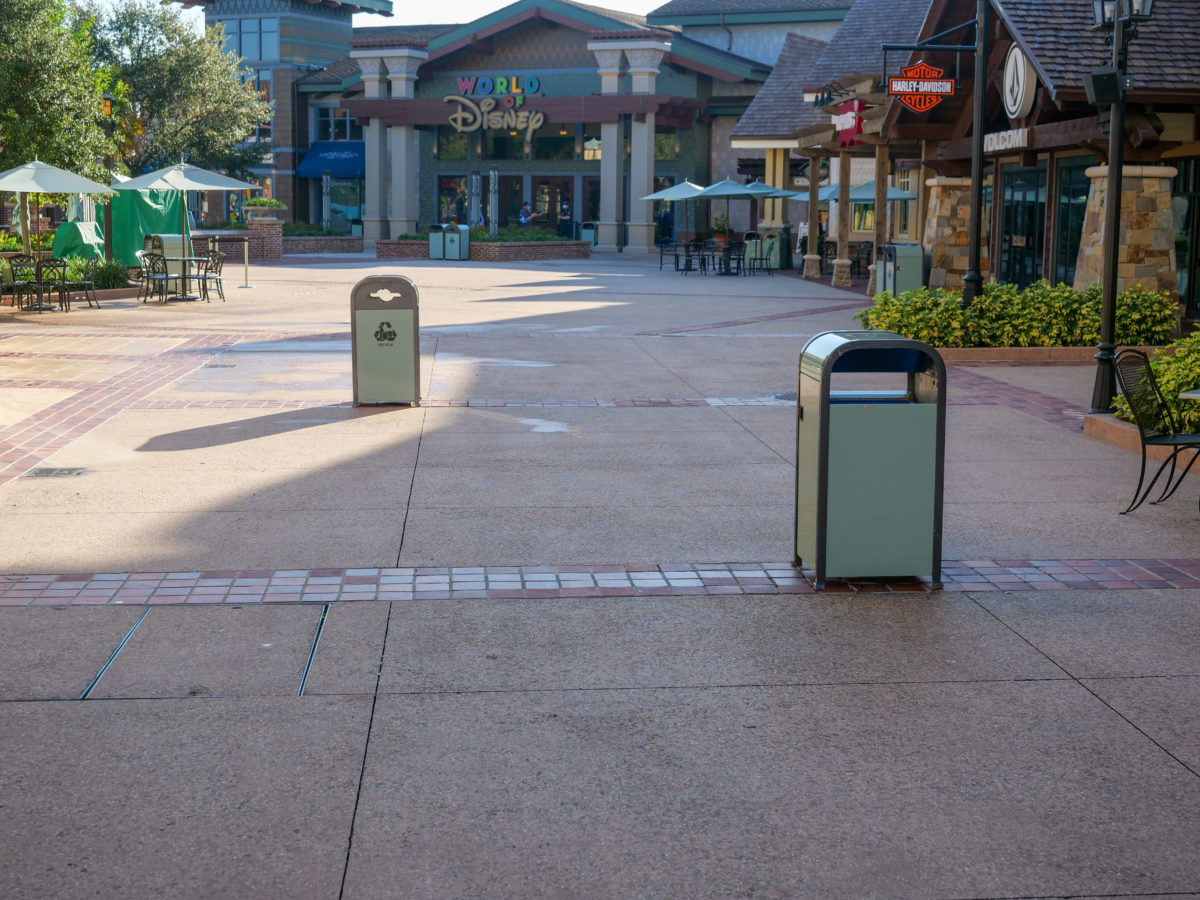 Before making it to our first stop, we noticed that the number of rogue trash cans and recycling bins in the walkway has increased.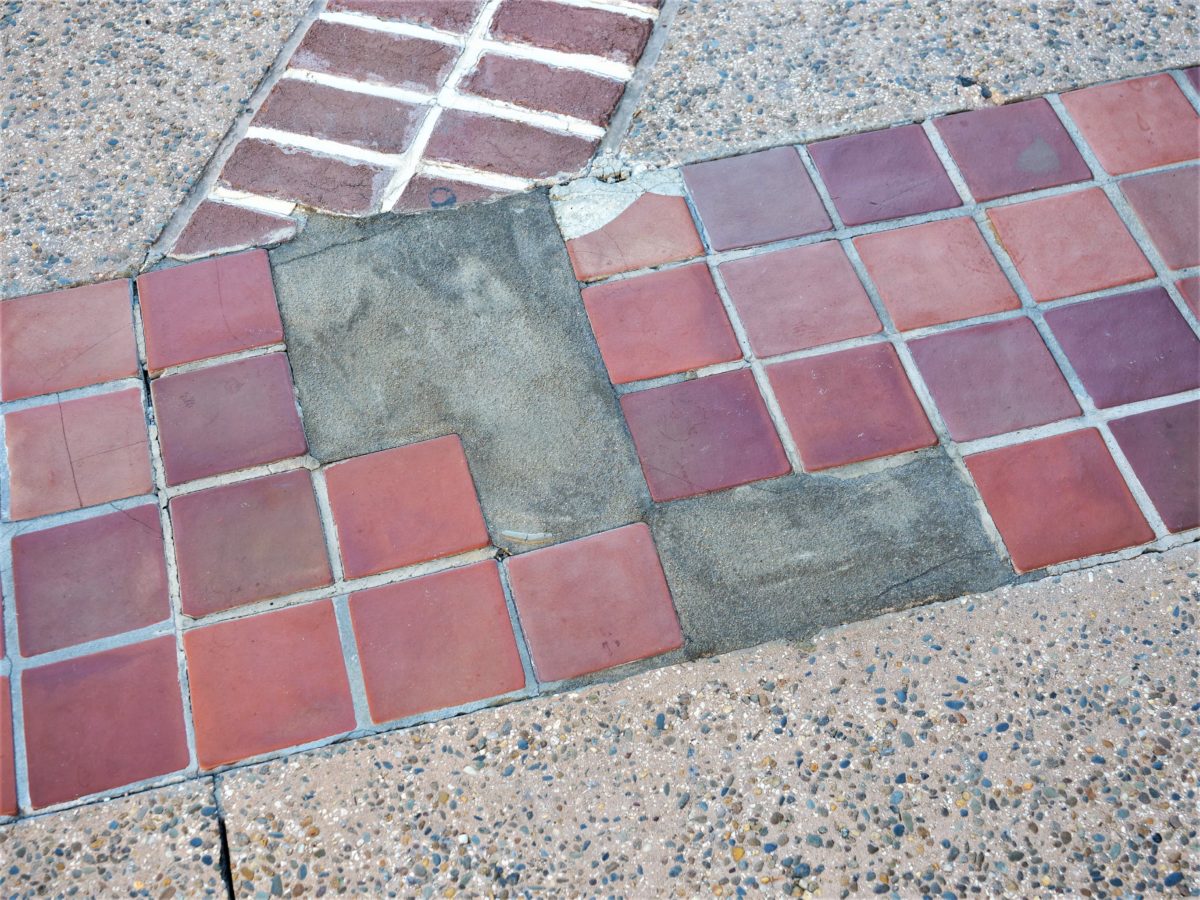 However, the section that was covered yesterday seems to have had some "repairs" done. Though this is more like temporary patchwork, and certainly not restoration to the tiles' original state.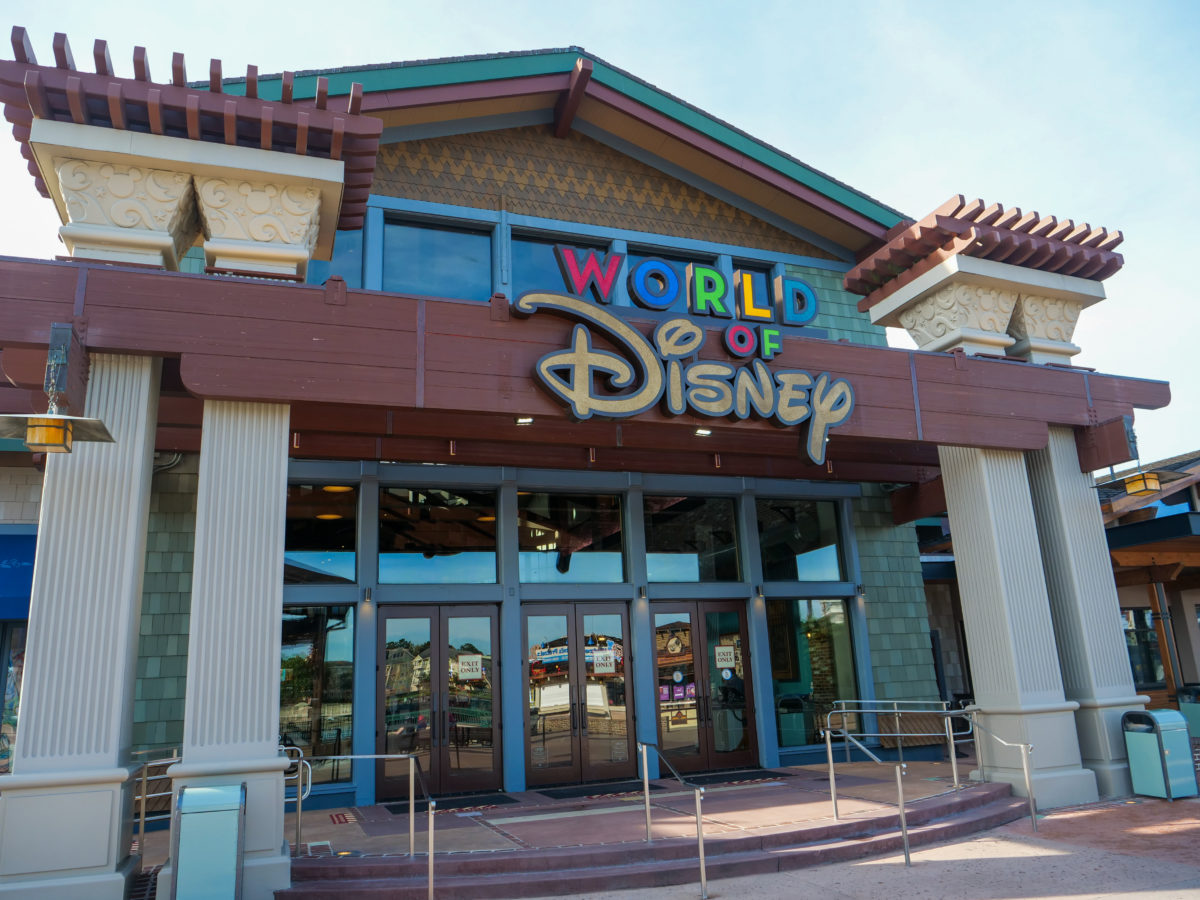 Despite bestowing us with an early opening yesterday, World of Disney returned to its usual 10:00am opening time today. Despite this, less than two dozen guests were waiting to enter at that time.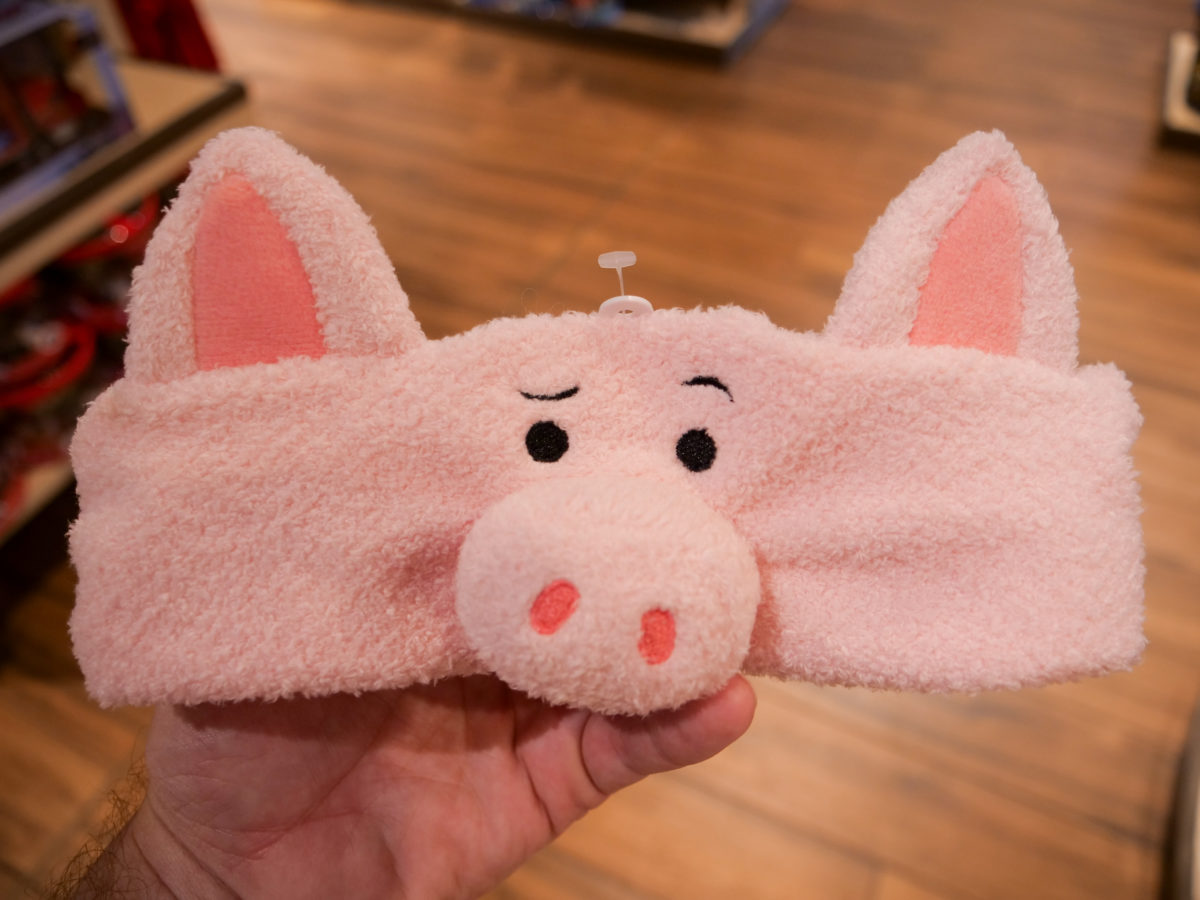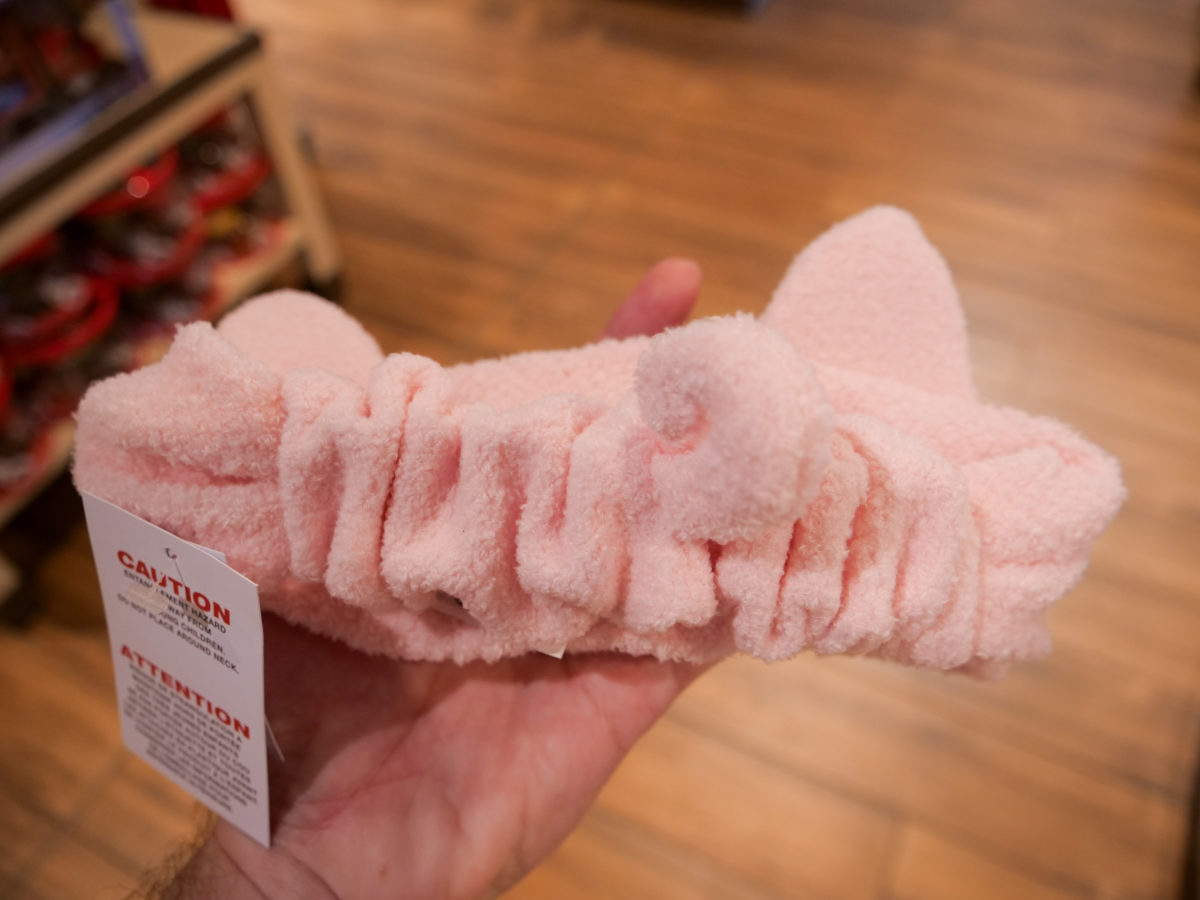 Inside, we found a handful of new items, starting with this Hamm headband. True to (Pixar) life, it includes his nose, ears, and spiral tail.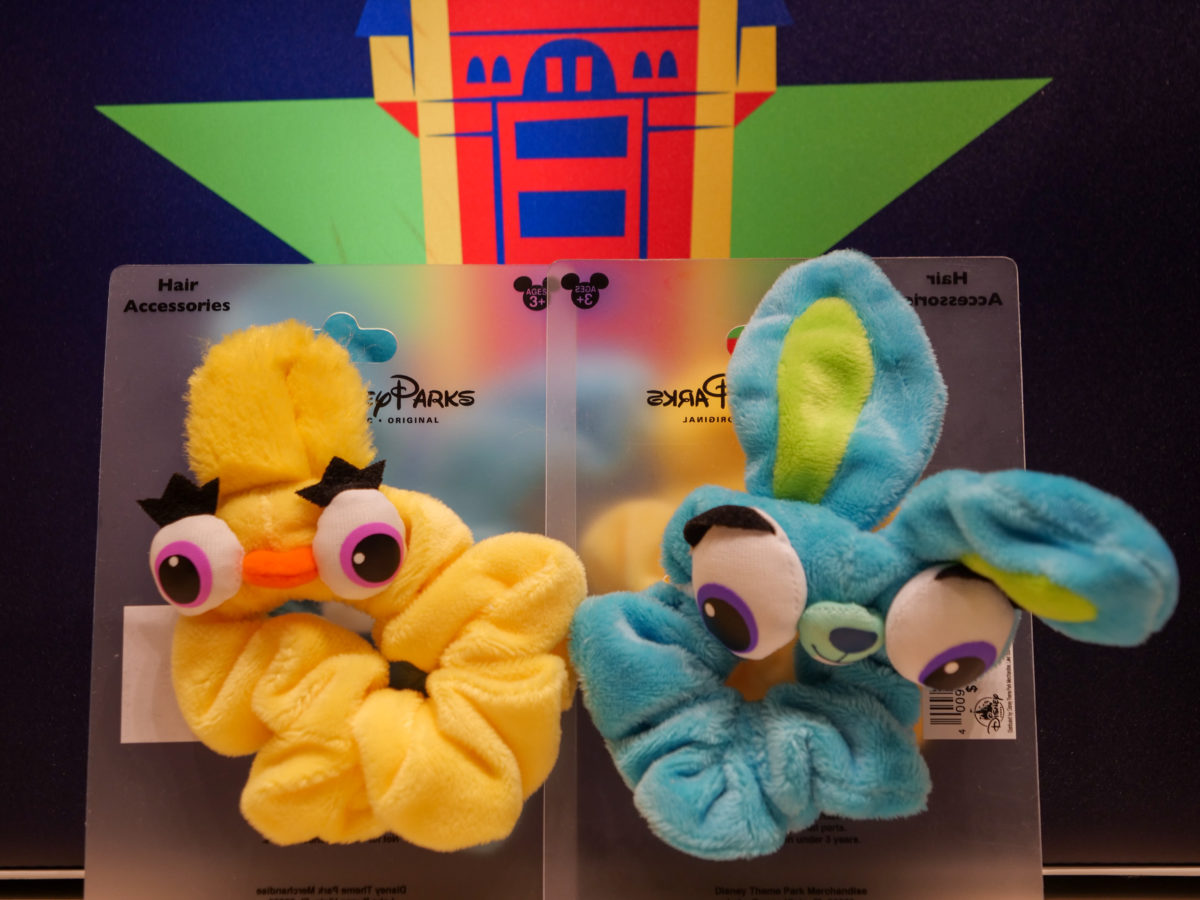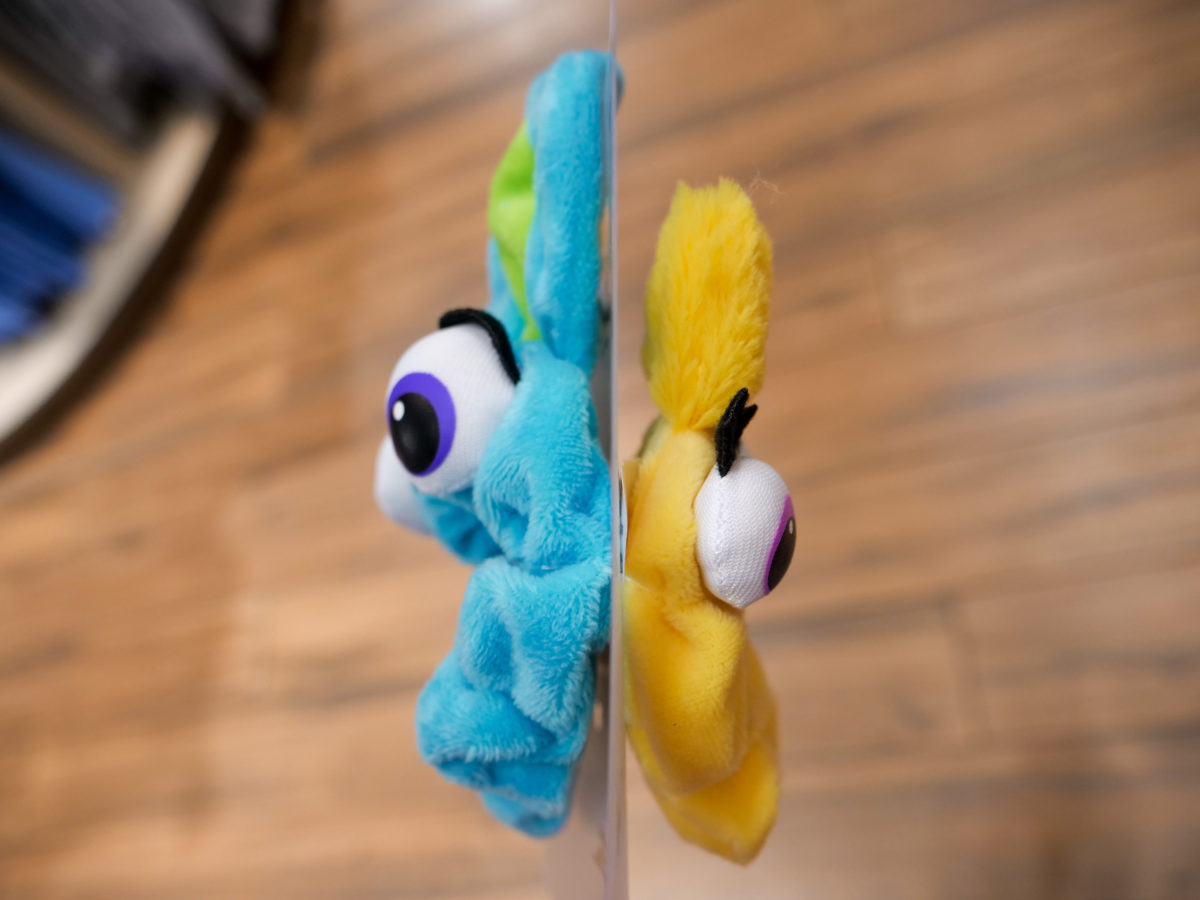 Continuing with the Toy Story 4 hair-related merchandise, this pair of Ducky and Bunny hair ties also made an appearance. These certainly have a bit of a different aesthetic versus the Hamm headband. We've got more photos and details on these hair accessories in their own post.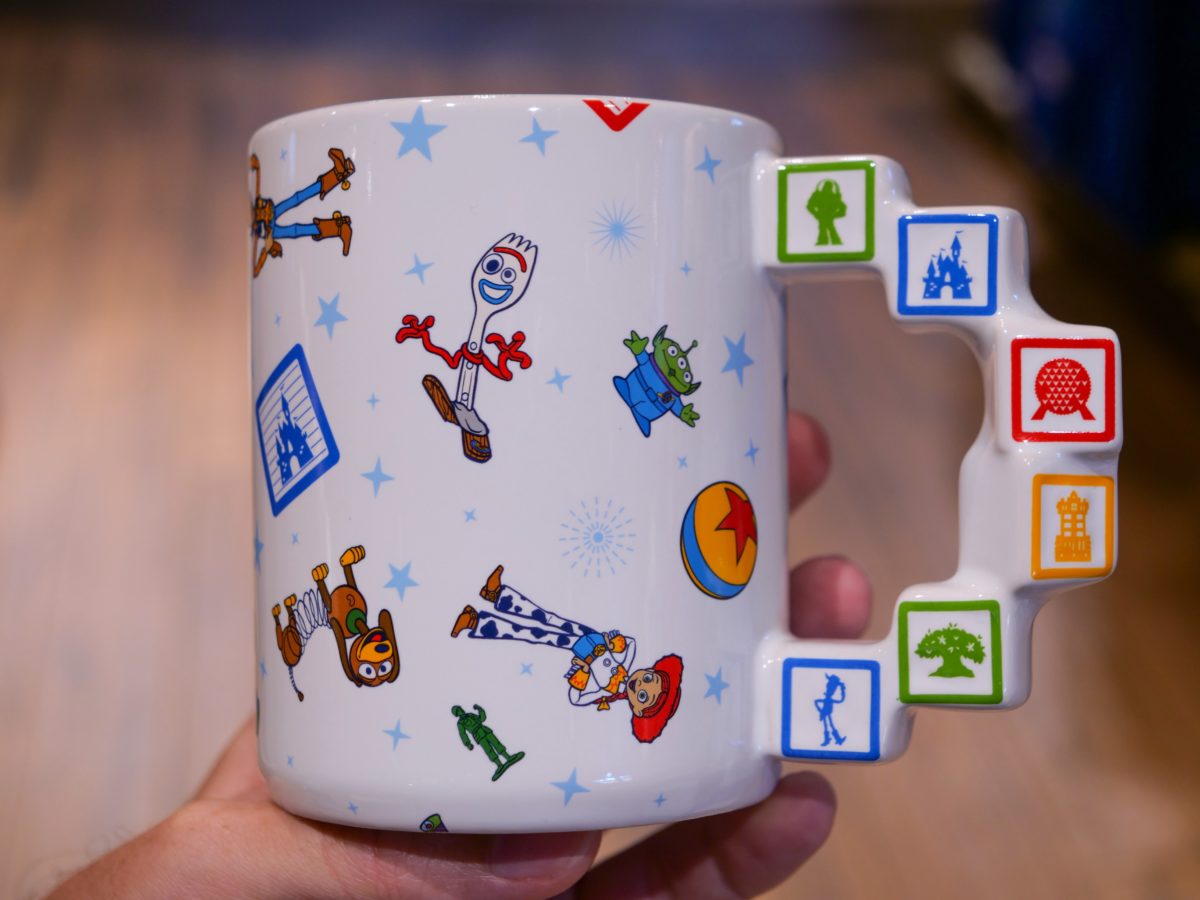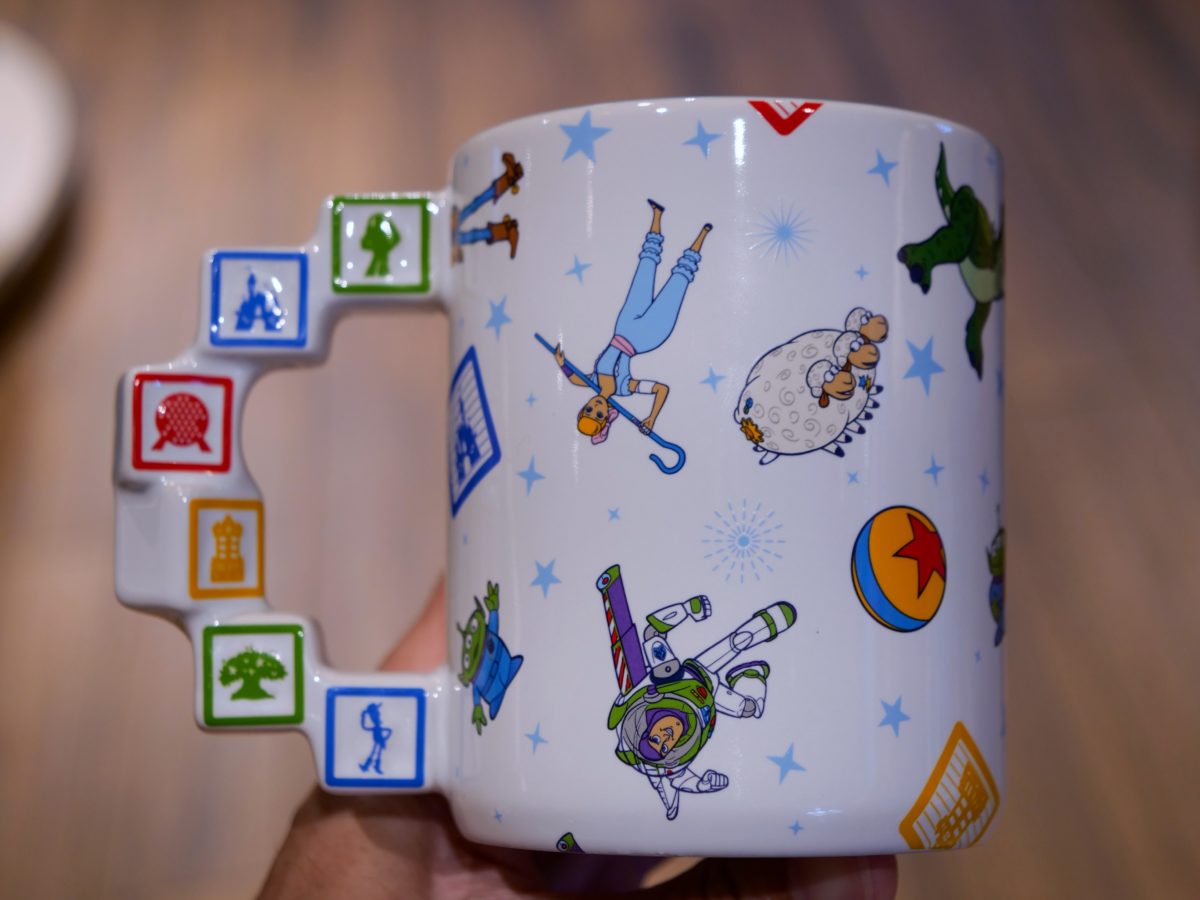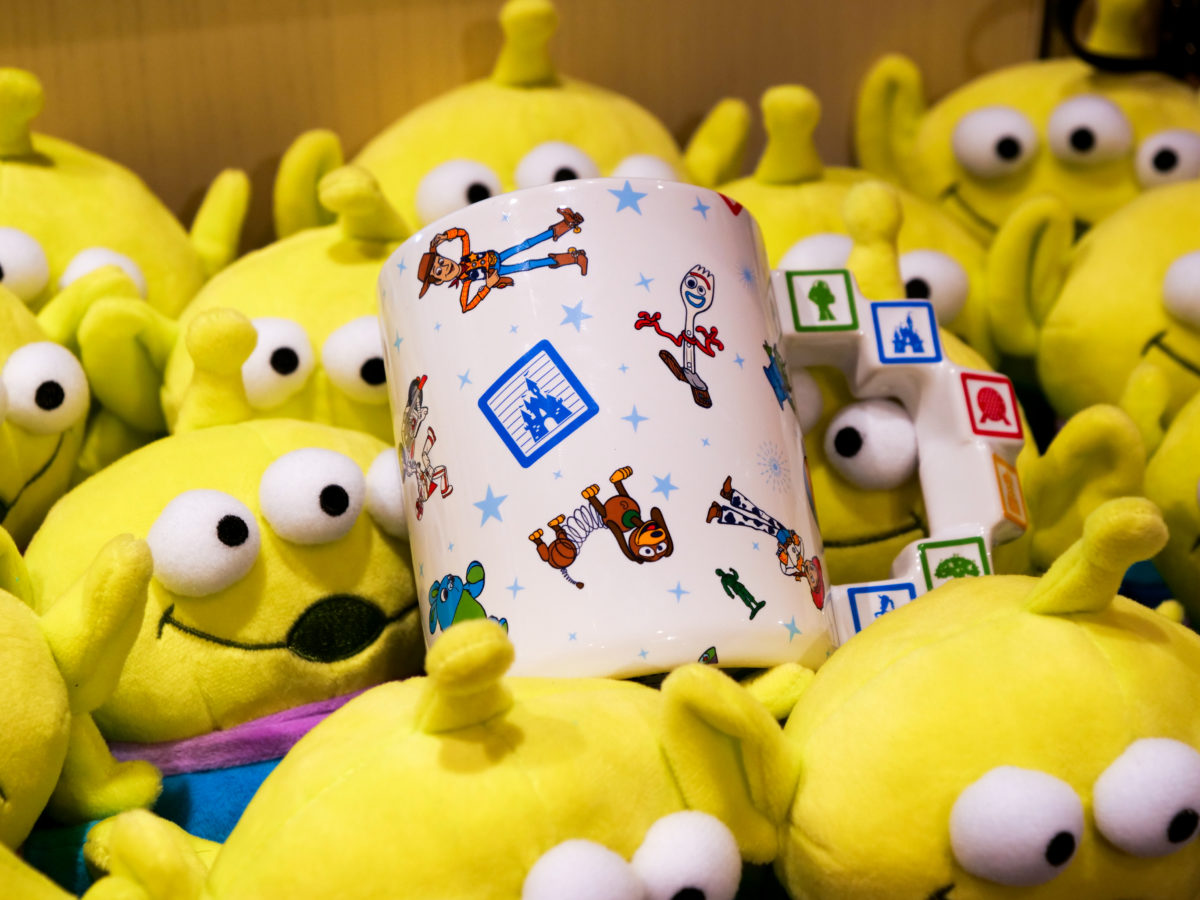 It was a big day for Toy Story merchandise, and this new mug rounds out the collection. While not officially a Father's Day item, most dads like coffee, so this could still work.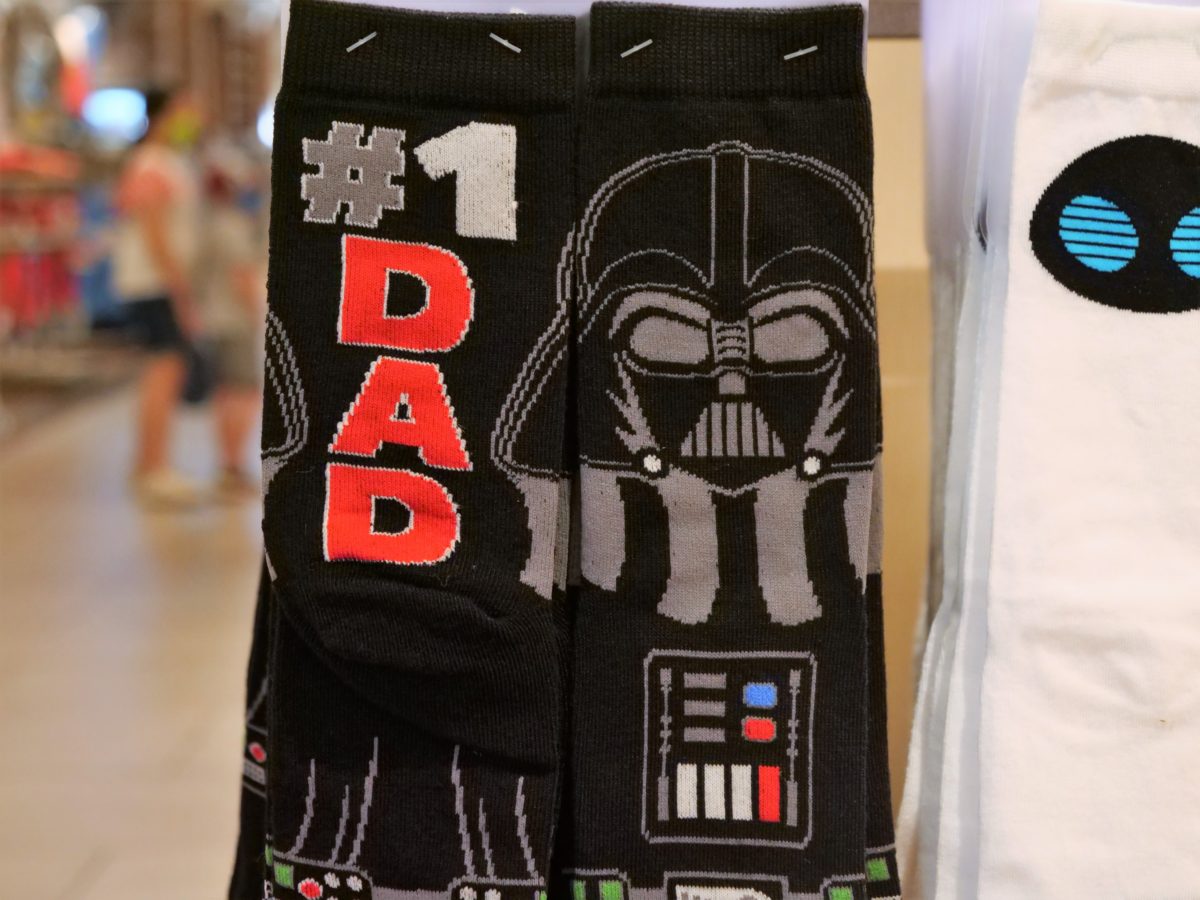 If you're looking for something explicitly for dad, it doesn't get any clearer than "#1 Dad" alongside Darth Vader. These socks were released yesterday alongside a couple other Star Wars items.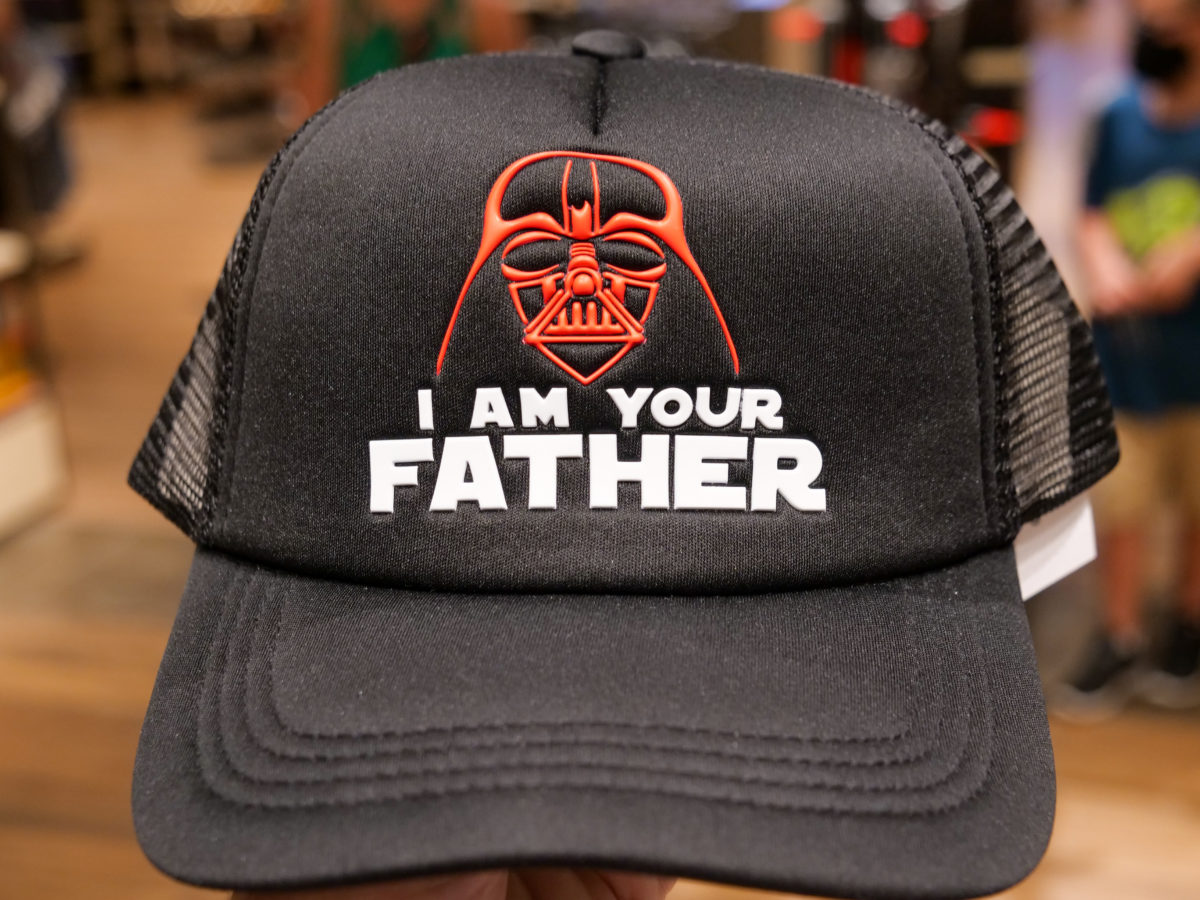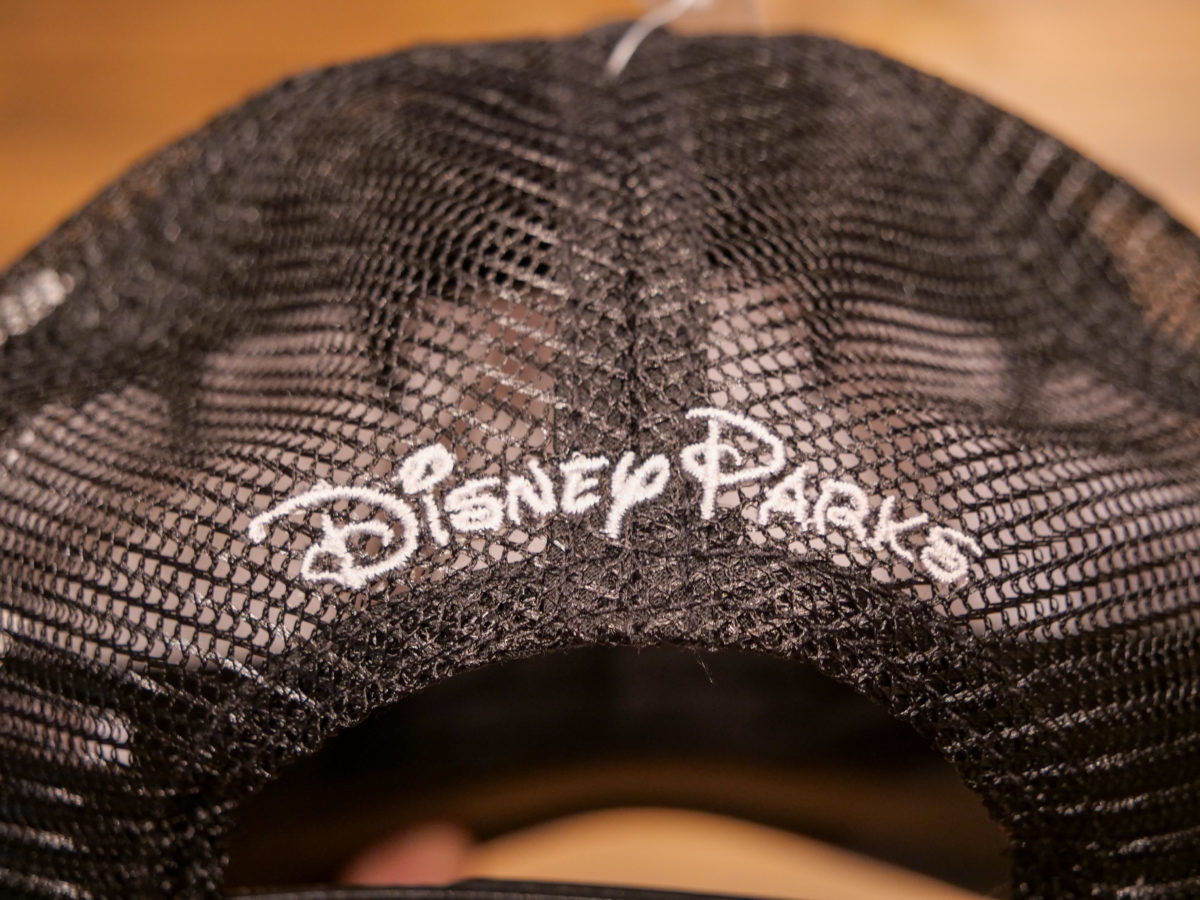 Another item directed at dads, and also Star Wars themed, is this "I am your father" hat. It too includes the likeness of Darth Vader, who perhaps wasn't actually the model figure of parenting. But we digress.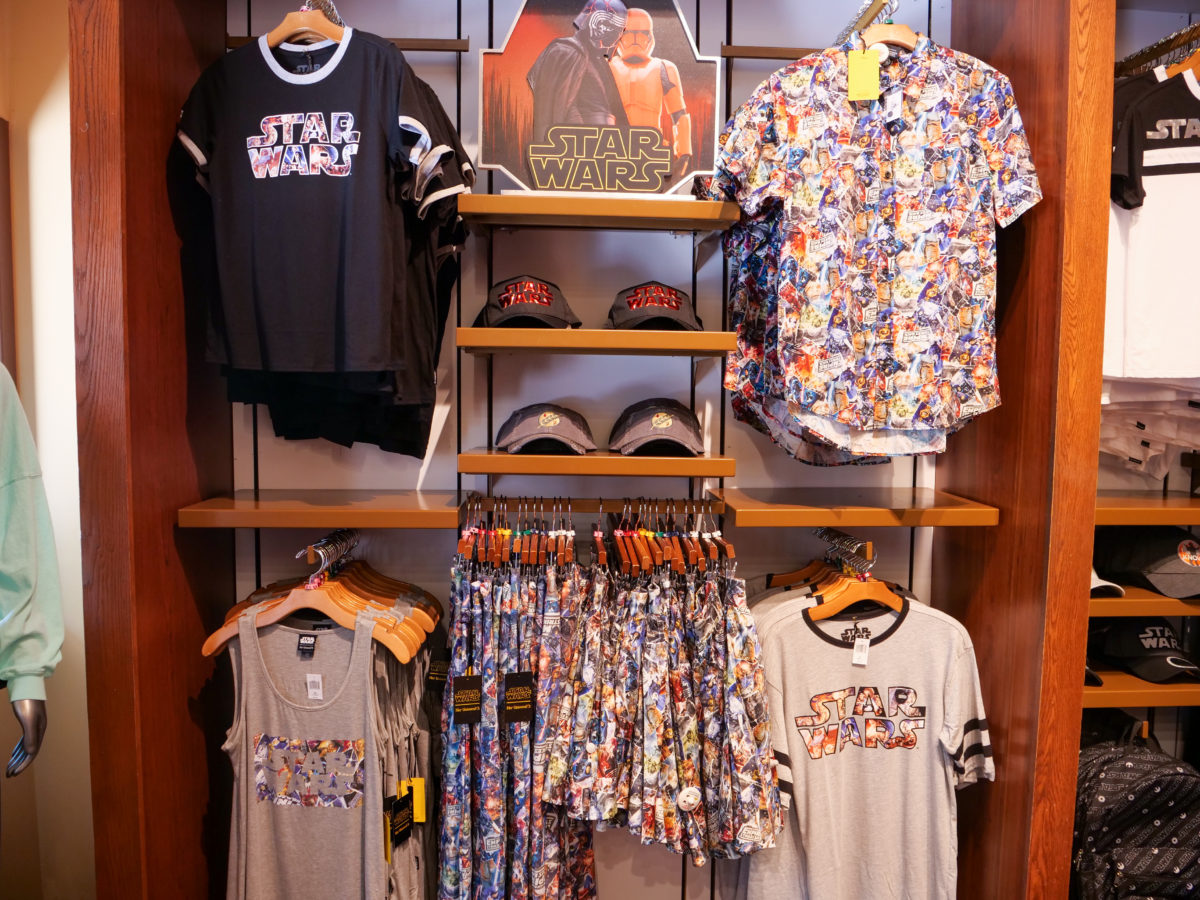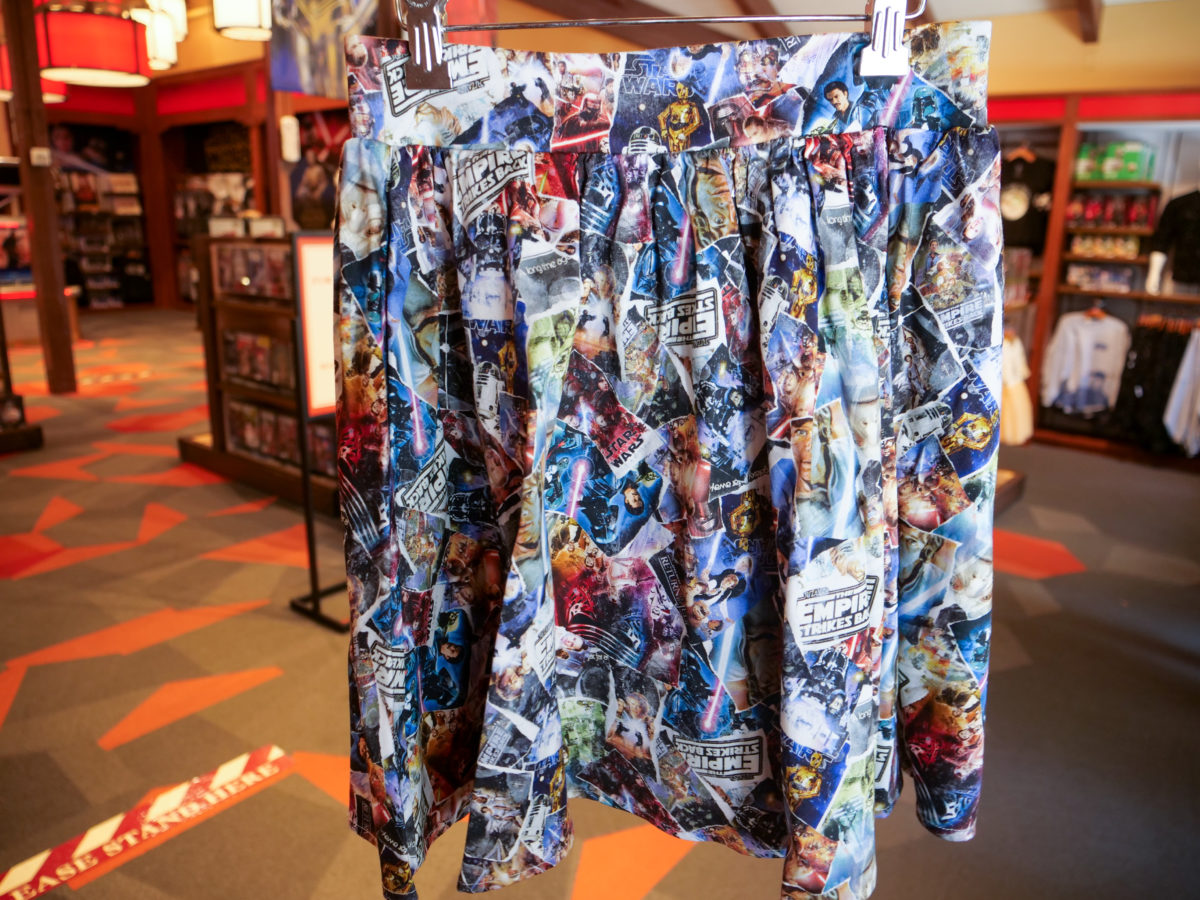 Staying with Star Wars, but not at World of Disney, remember that new line of Star Wars merchandise we mentioned? Well, it expanded today, with the addition of this printed Her Universe skirt. This particular piece of apparel is available at Star Wars Trading Post for $78.00.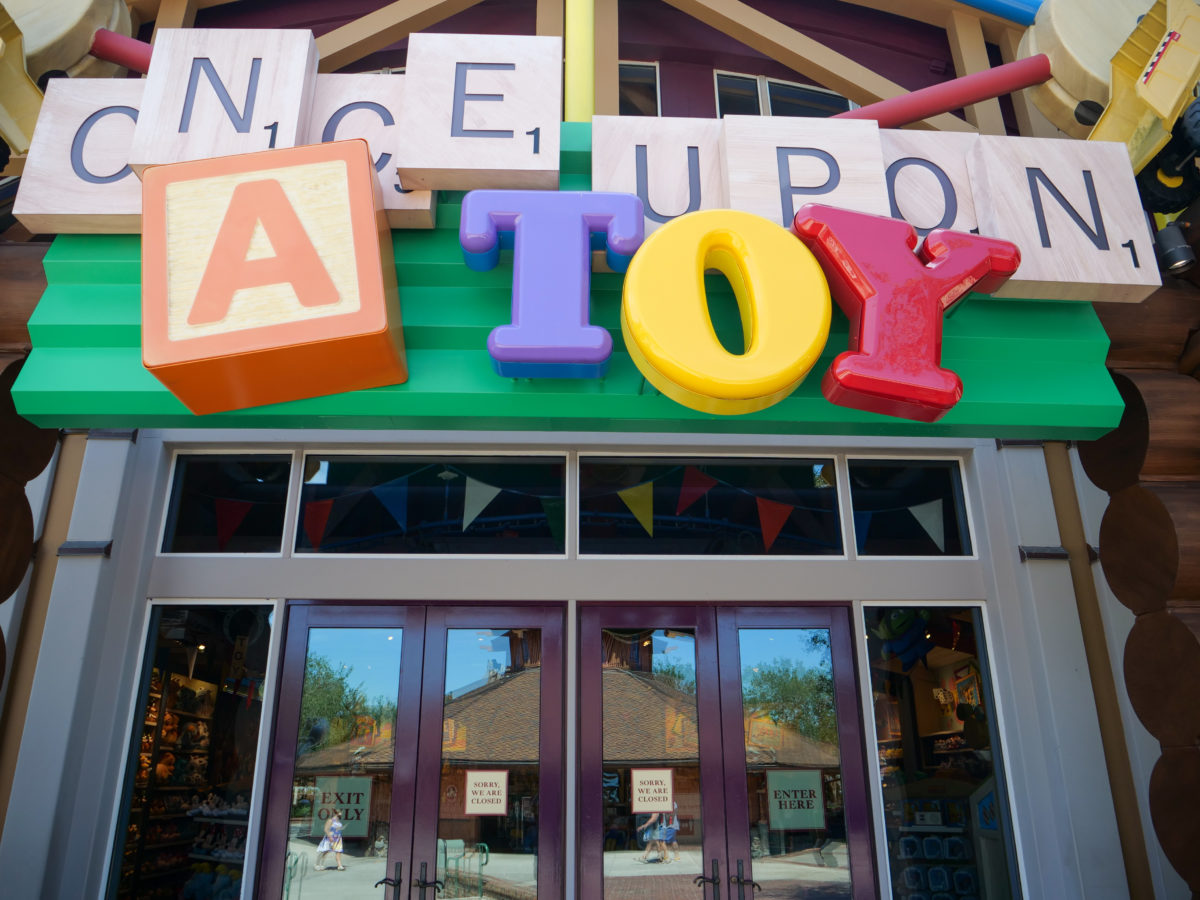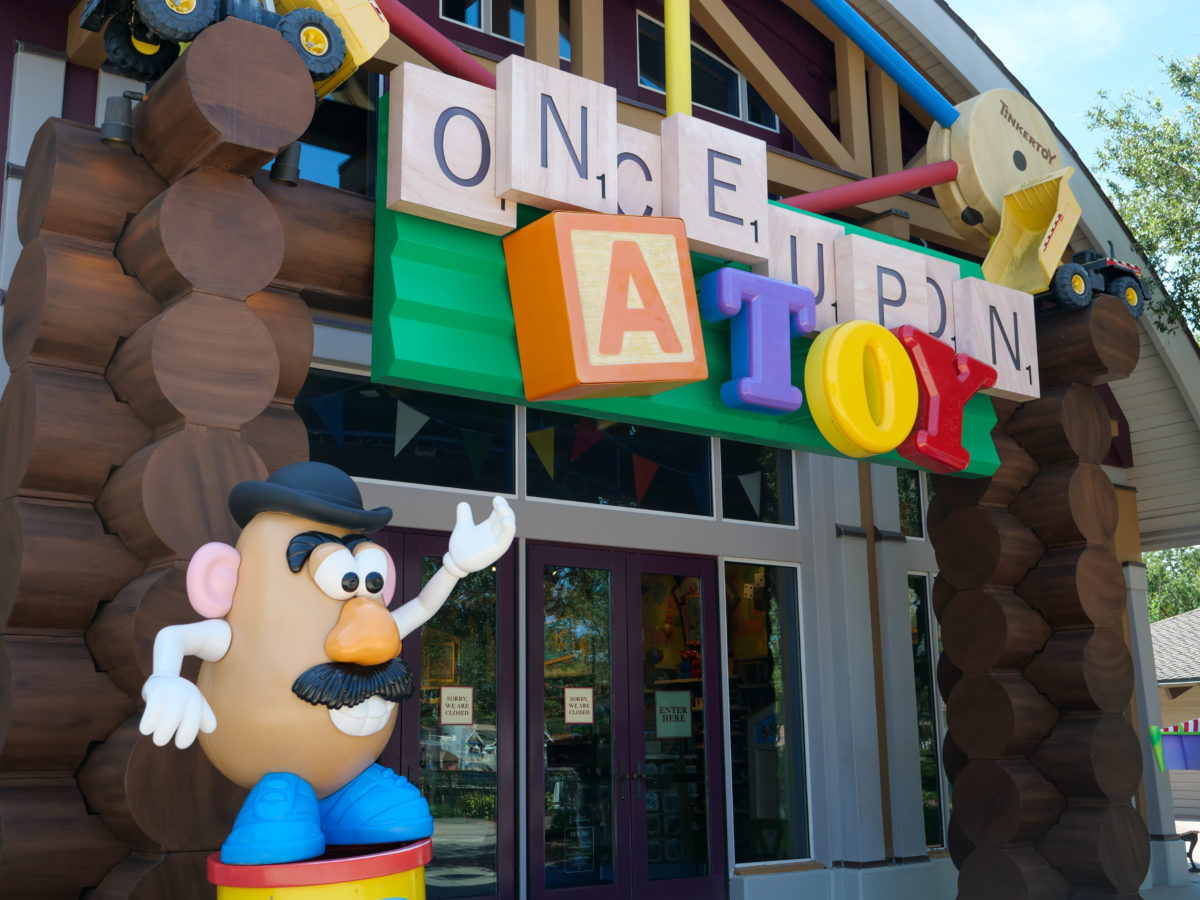 Nearby the Trading Post, Once Upon A Toy is closed. Much like the escapade with Goofy's Candy Co., The Art of Disney, and Wonderful World of Memories who all reopened and then closed again shortly after, Once Upon A Toy has shuttered its doors for unknown reasons.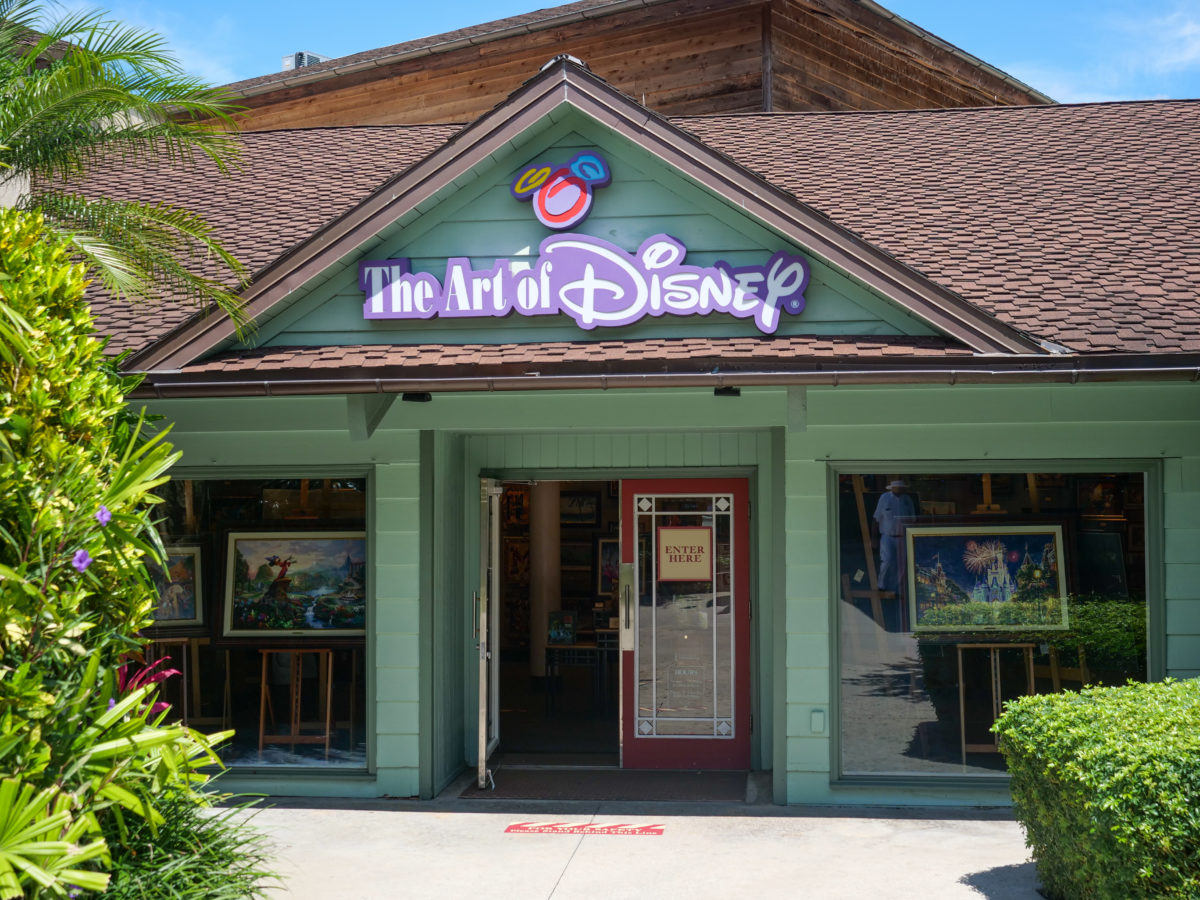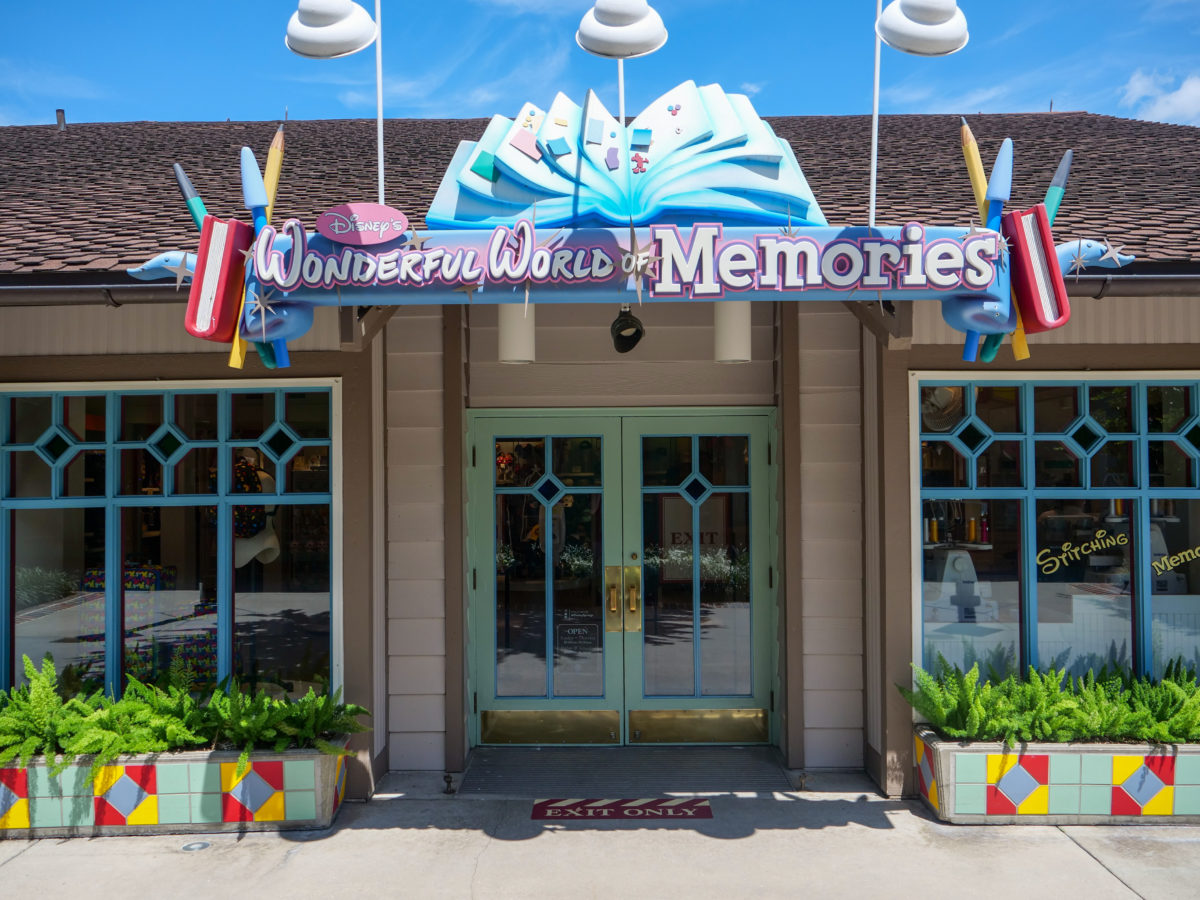 Goofy's Candy Co. re-re-opened earlier this week, and today, The Art of Disney and Wonderful World of Memories followed suit and once again welcomed guests.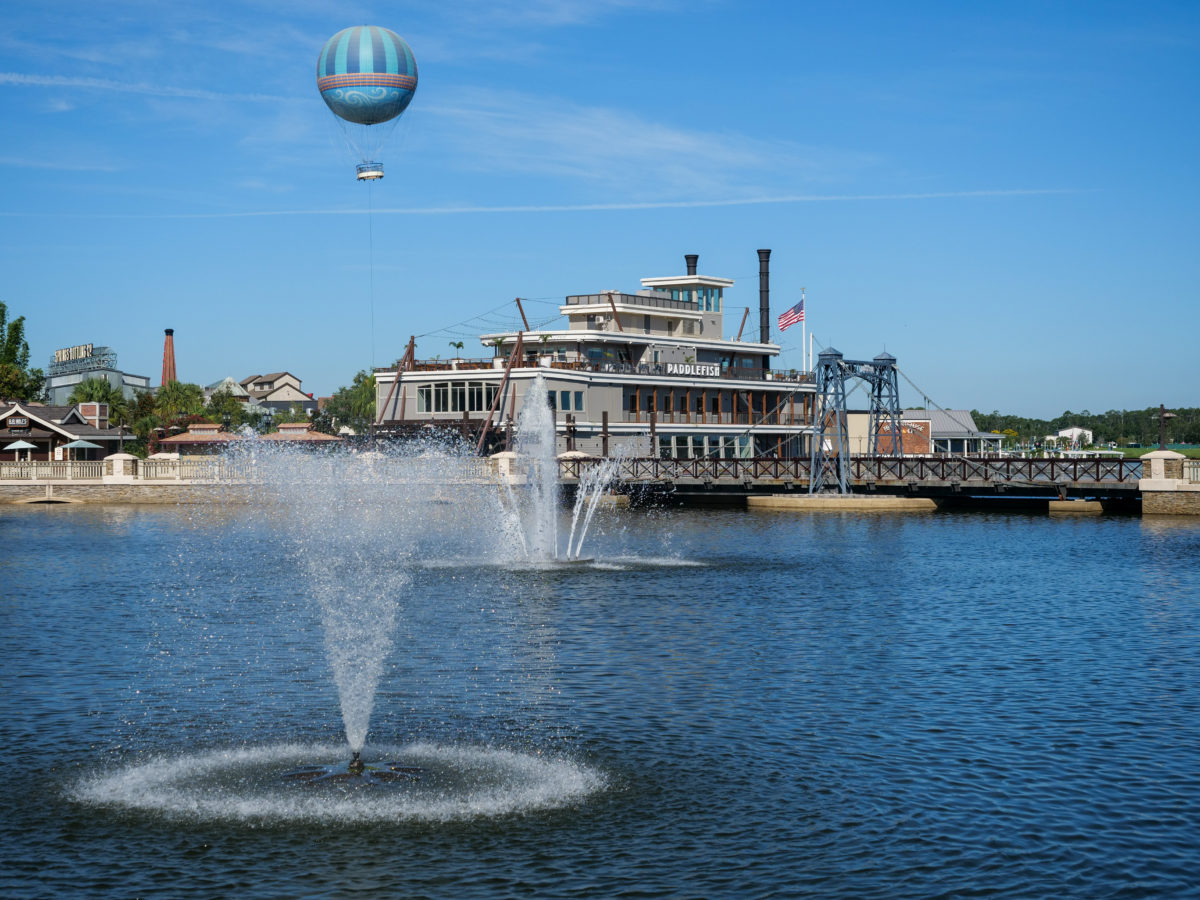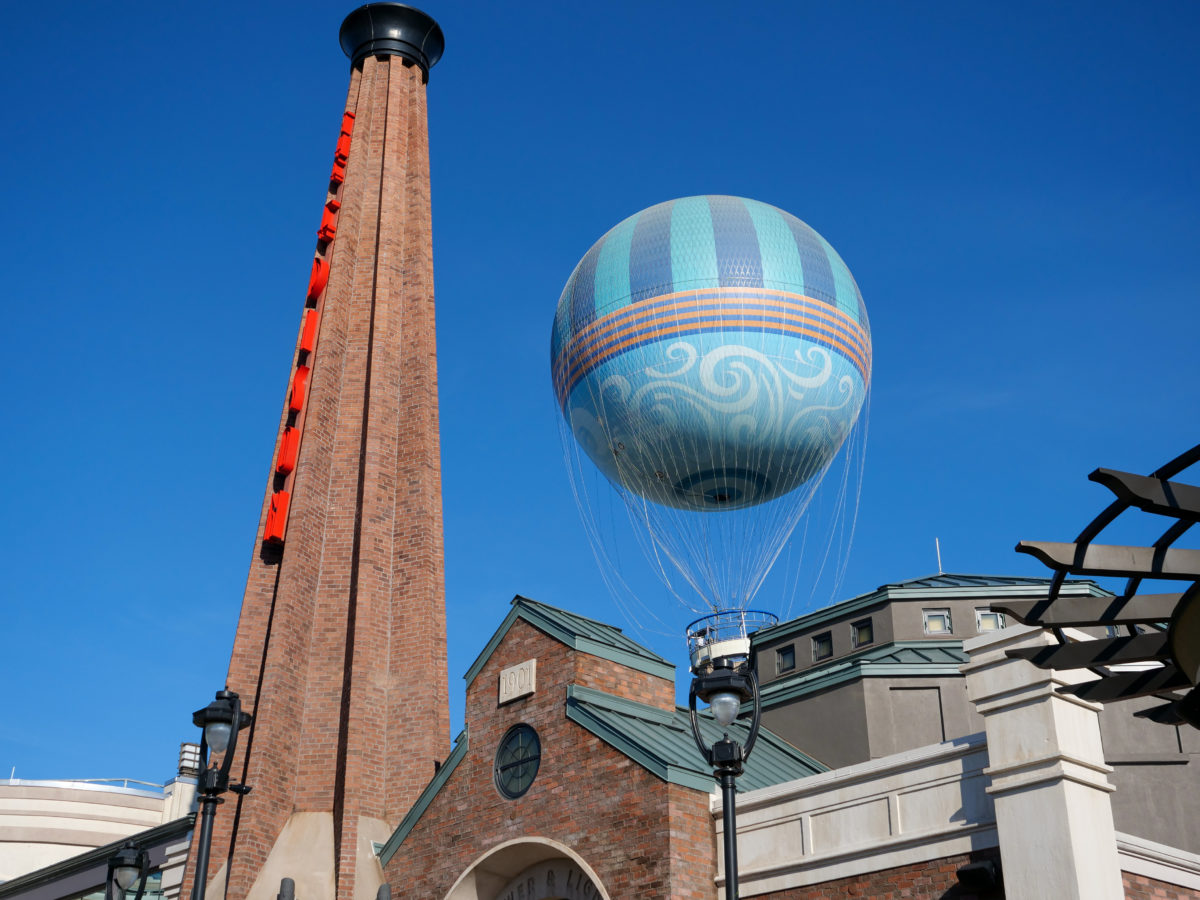 With or without any given store, Disney Springs is still a lovely place to visit. And yes, the Aerophile balloon once again took to the skies, a relative rarity lately.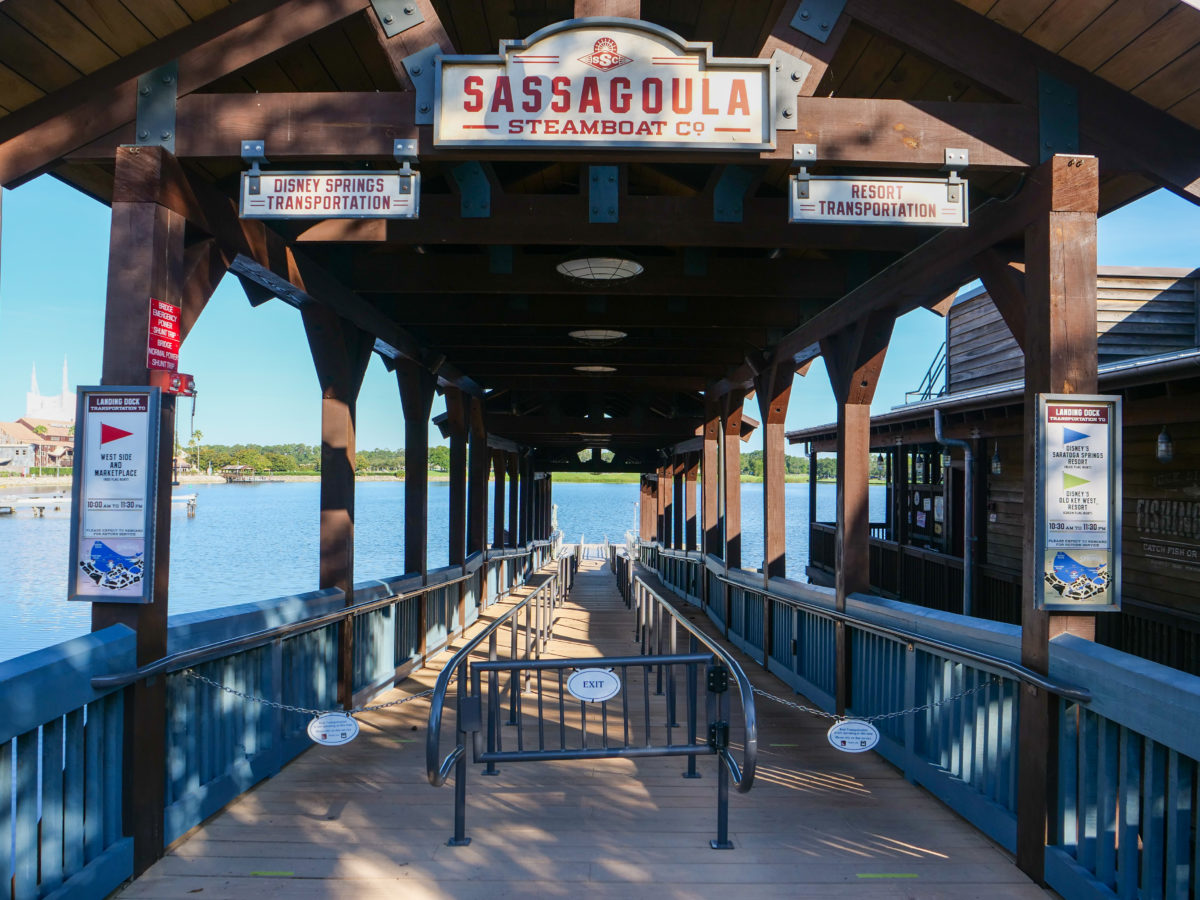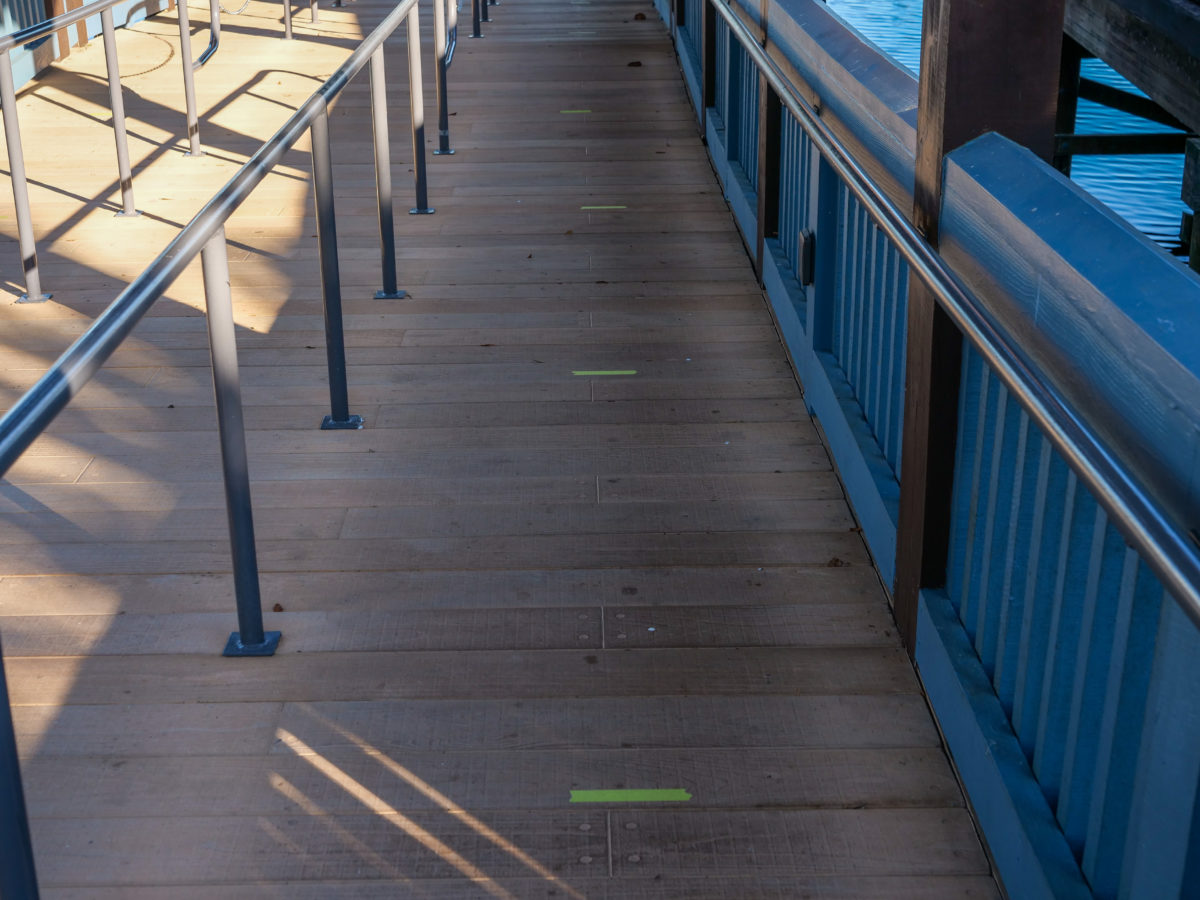 Hopping over to updates related to safety at the shopping and dining district, the dock for the water taxi at The Landing is still limited to small pieces of tape. With resort guests beginning to check in, we hope these will be updated to more presentable markings in the immediate future.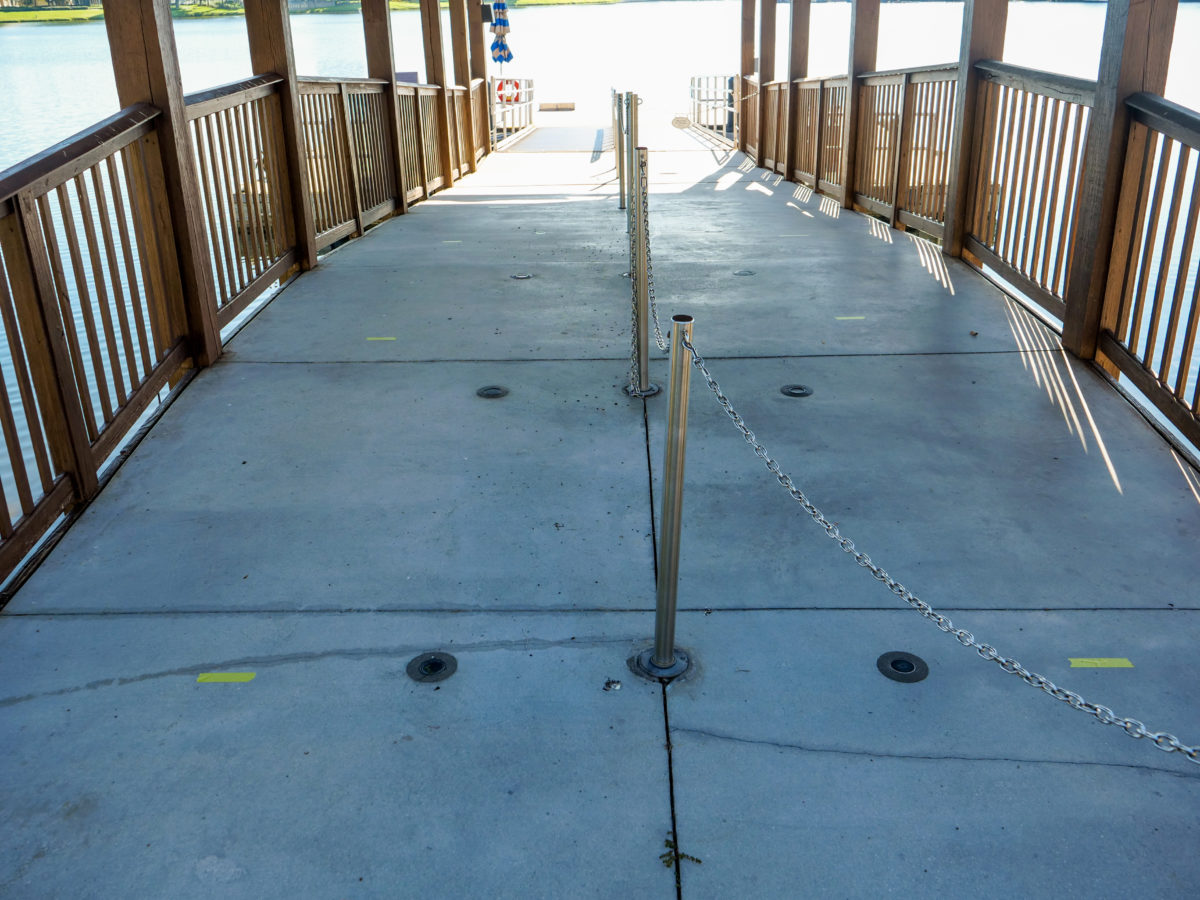 The same minimalist markings are present at the West Side dock as well.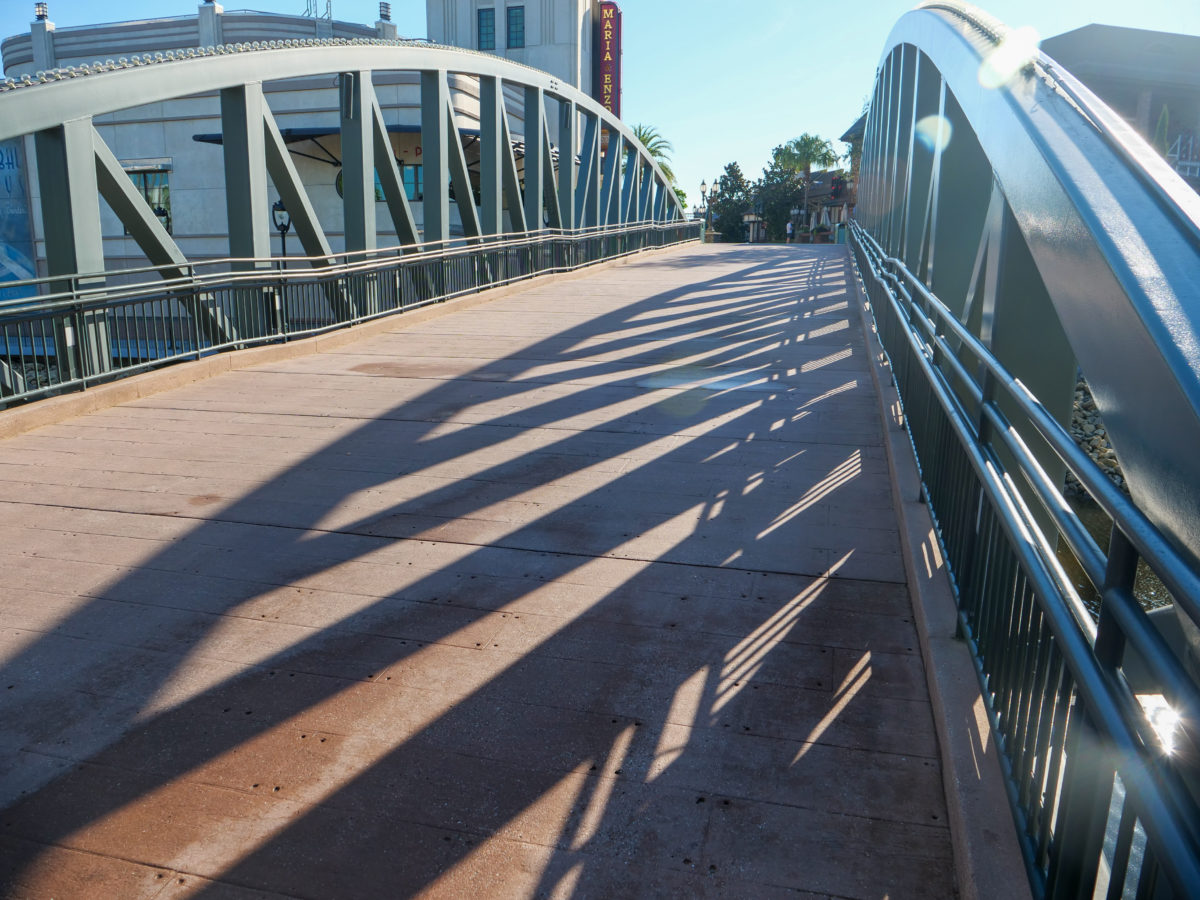 The bridge between The Landing and West Side had its directional markers removed altogether. This bridge isn't exceptionally busy given that the West Side is still somewhat dormant, but the markings are still good reminders.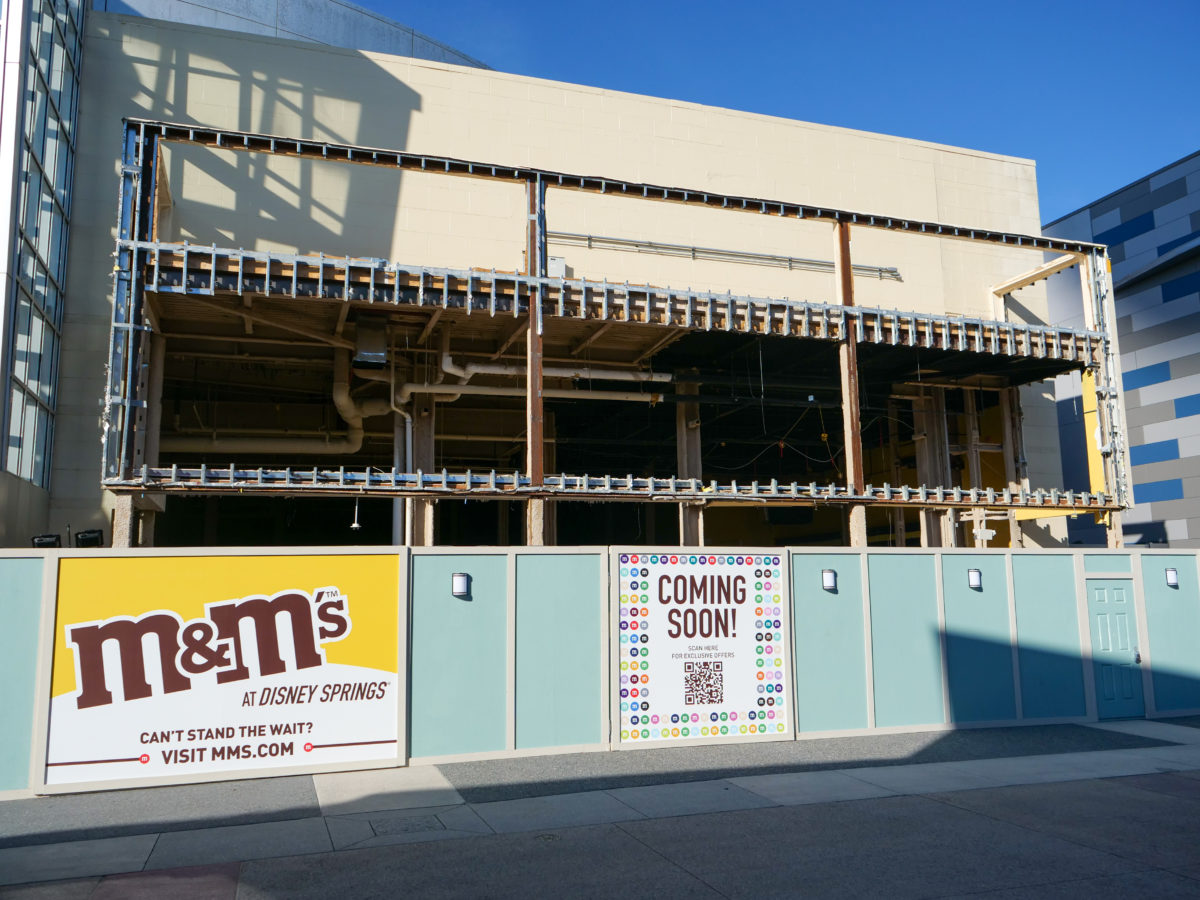 While activity at the West Side is more tied to the reopening of Splitsville, Jaleo, and AMC Disney Springs 24, the opening of the new M&M'S Store will also help draw guests to this end of the Springs.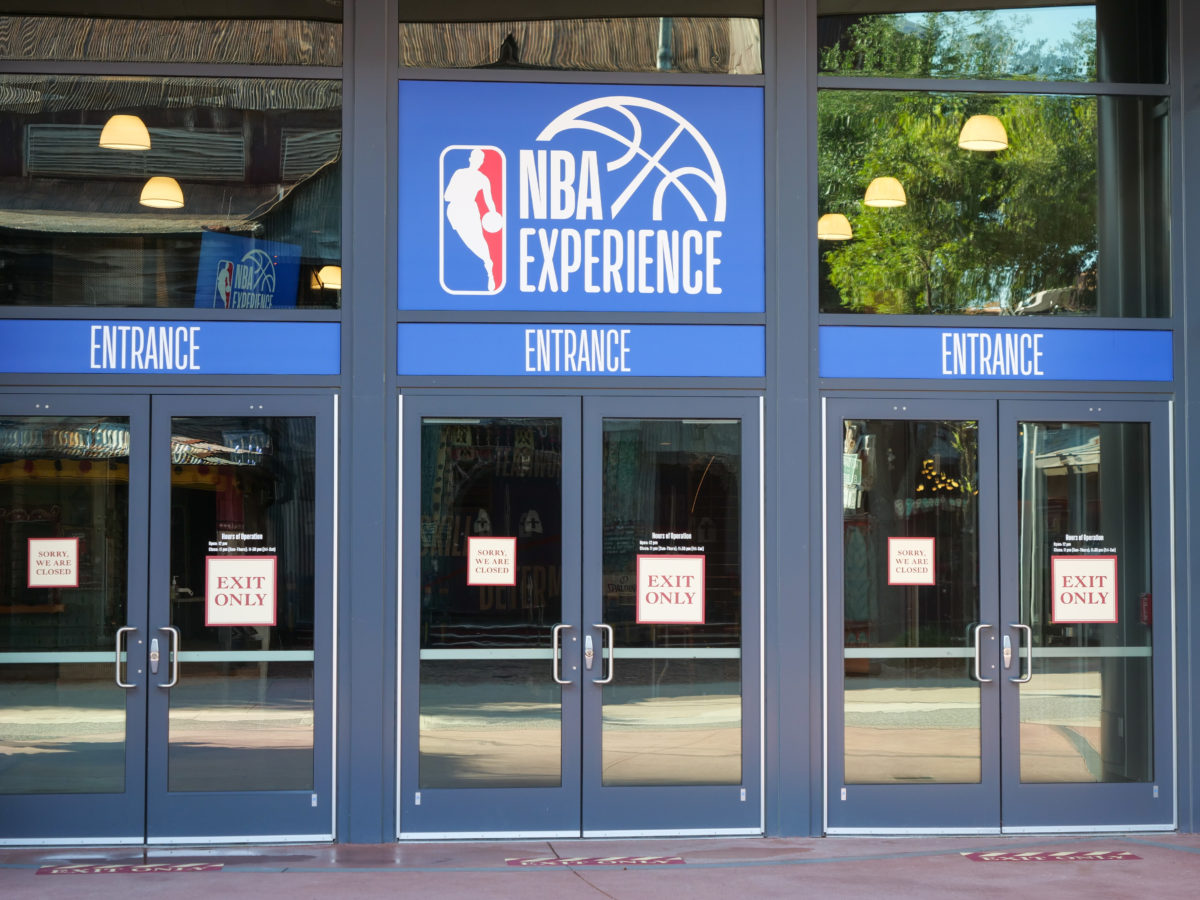 The NBA Experience also remains closed, but never was – and probably never will be – much of a draw given the mediocre reviews. Also, guests may be fairly confused about how to even enter the building.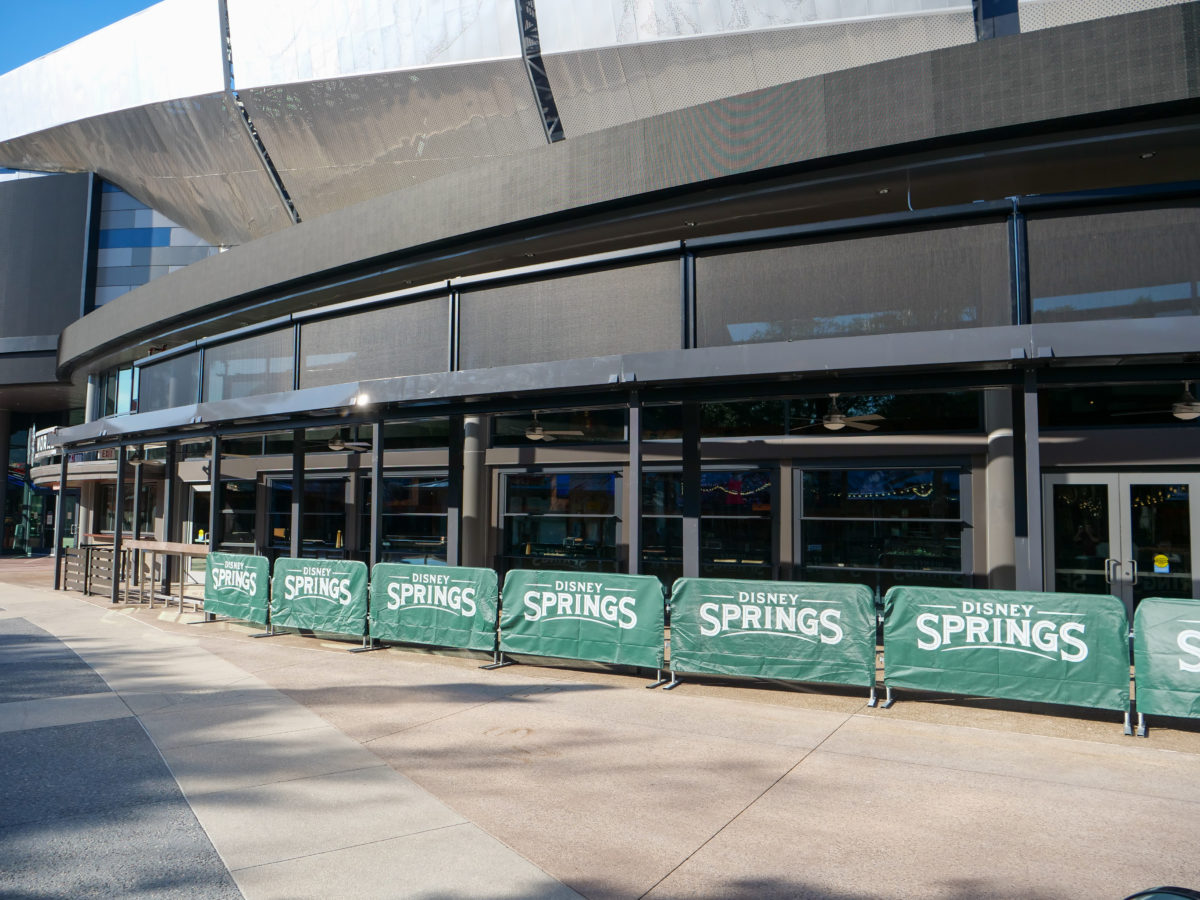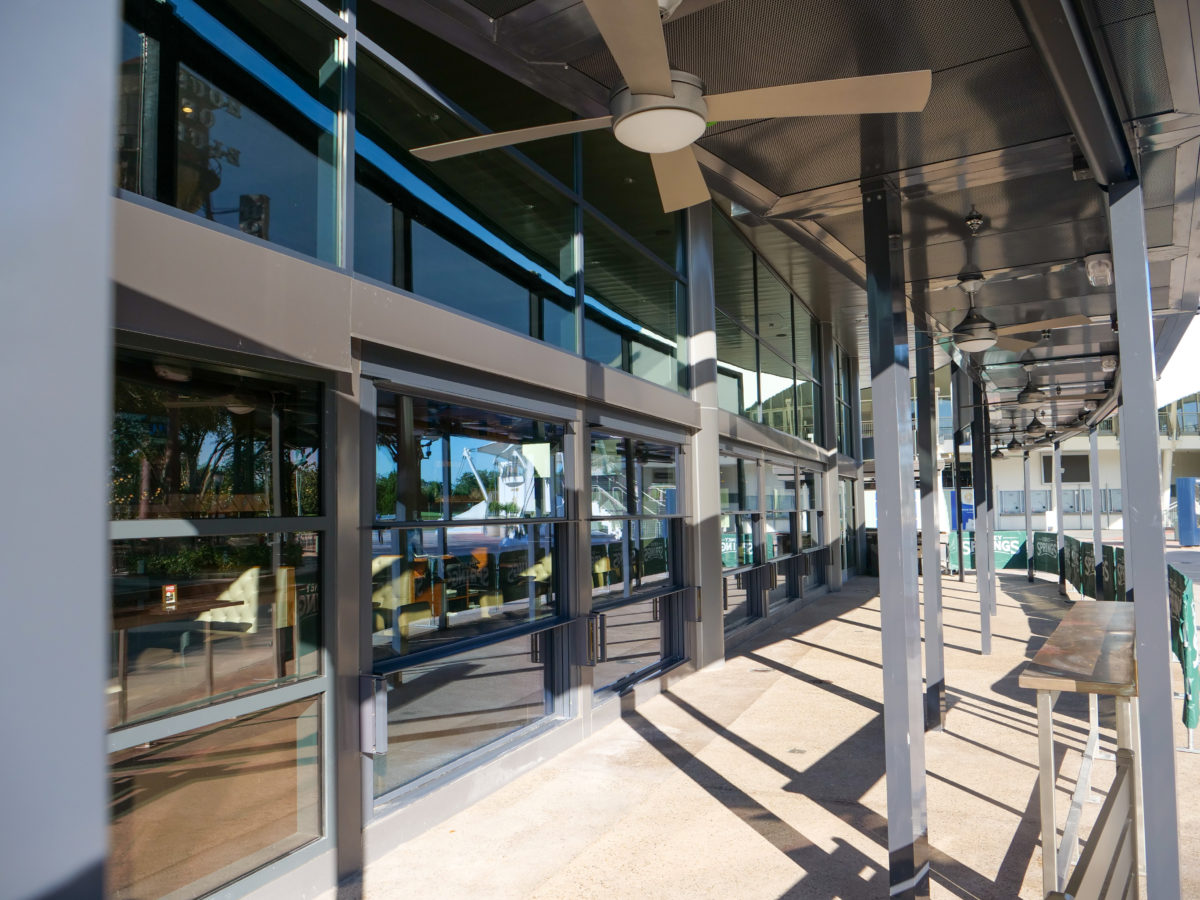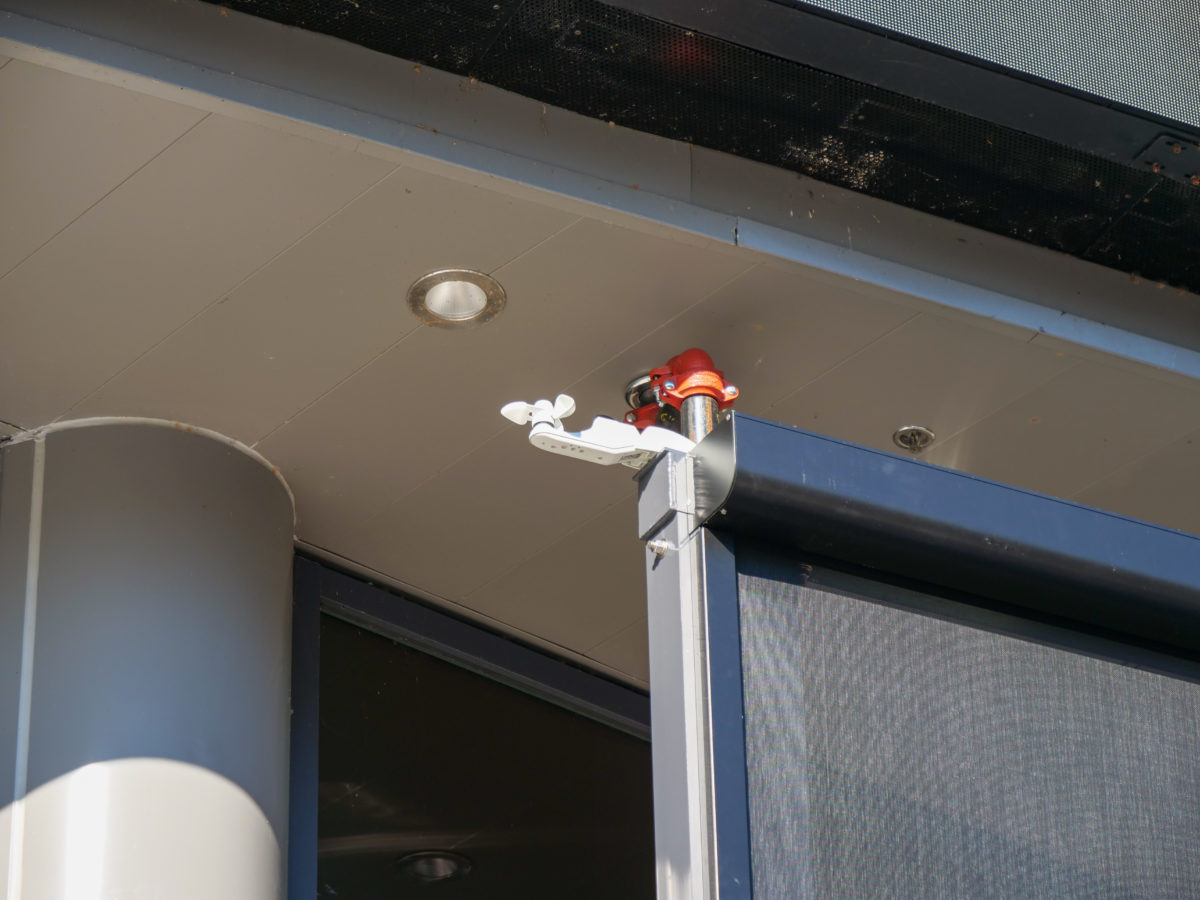 City Works Eatery & Pour House is very much open, and once their patio canopy project is complete, they should be able to handle even more guests than they currently can.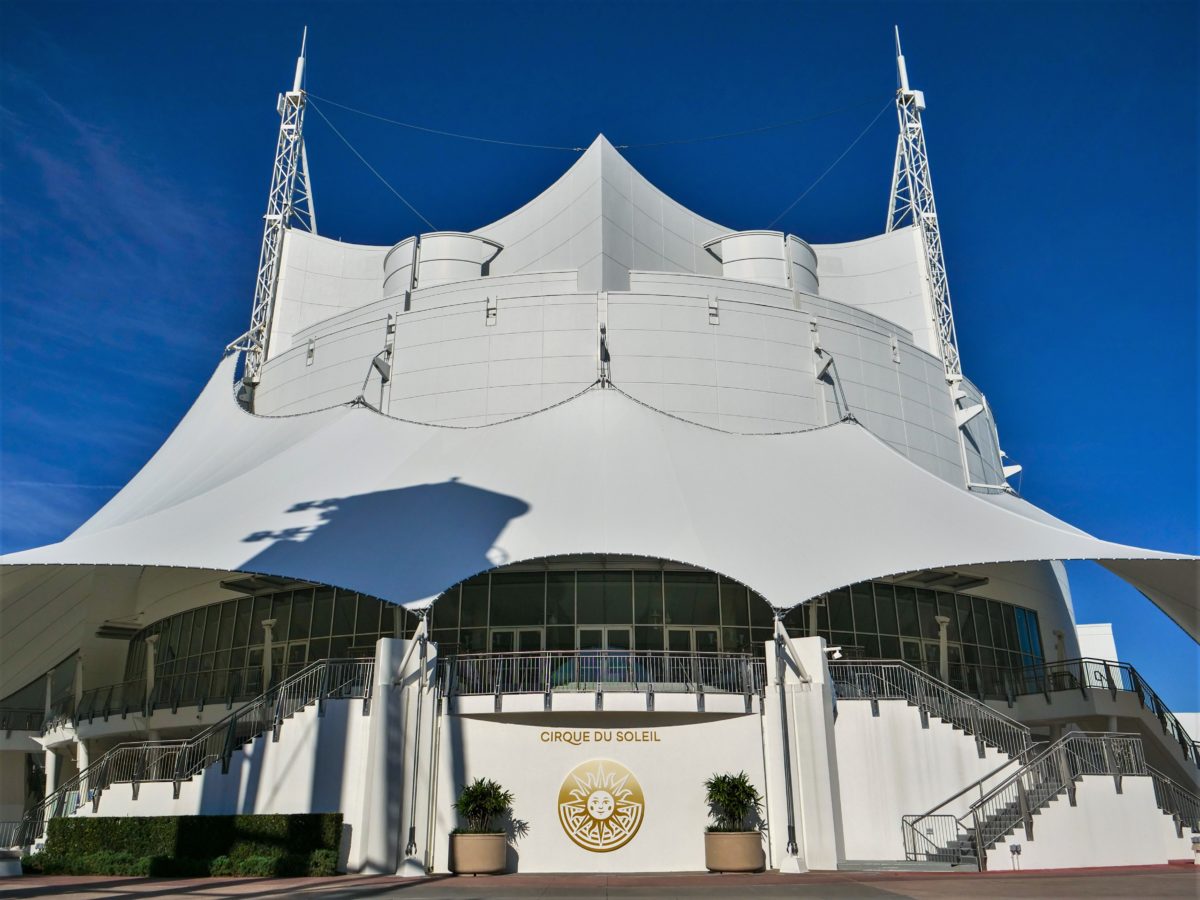 Another West Side staple, Cirque du Soleil has been fairly mum about the debut of their new show. "Drawn to Life" was postponed indefinitely back in March, and little has emerged since then in the way of updates.
We all know why that postponement of the show happened, and why masks are required at Disney Springs. But that doesn't mean you can't sport a mask with some style. Johnny Was has updated their display of cotton (left) and silk (right) masks, which come in five-packs and sell for $25.00 and $40.00 respectively. For each pack purchased, a pack is donated to a hospital.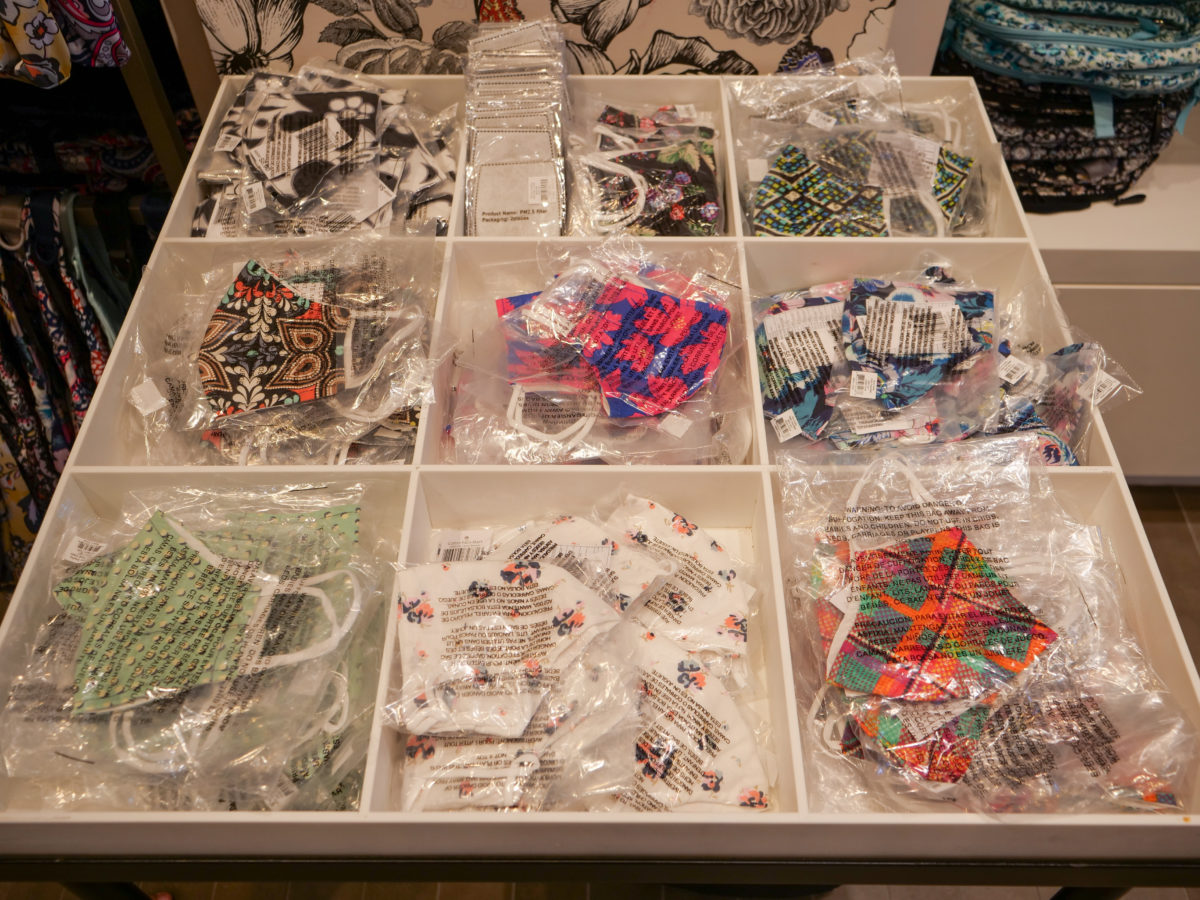 Vera Bradley has 19 different prints to choose from, allowing guests to mix-and-match their own set. The masks retail for $8.00 each.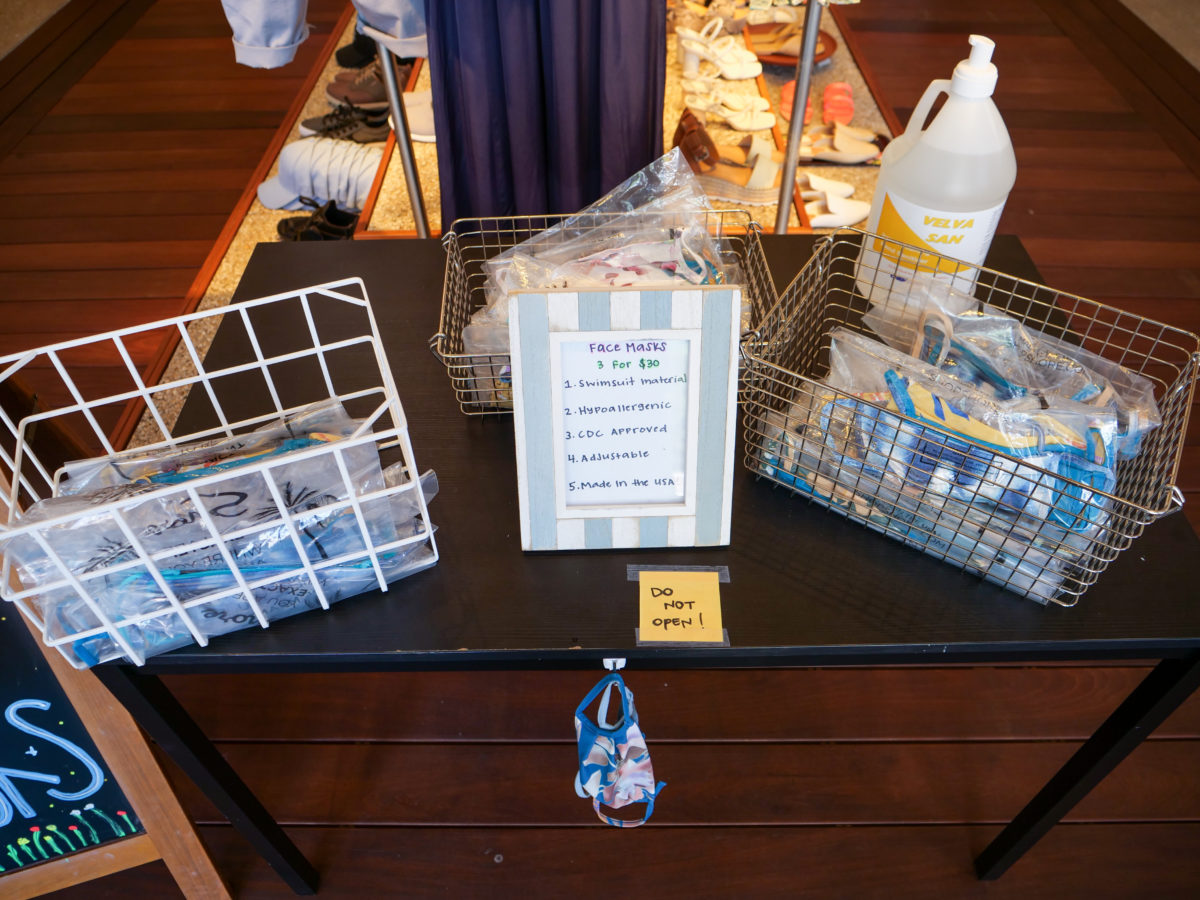 Lastly, shore continues to sell their three-packs of masks for $30.00, which are made of a lighter material similar to bathing suits.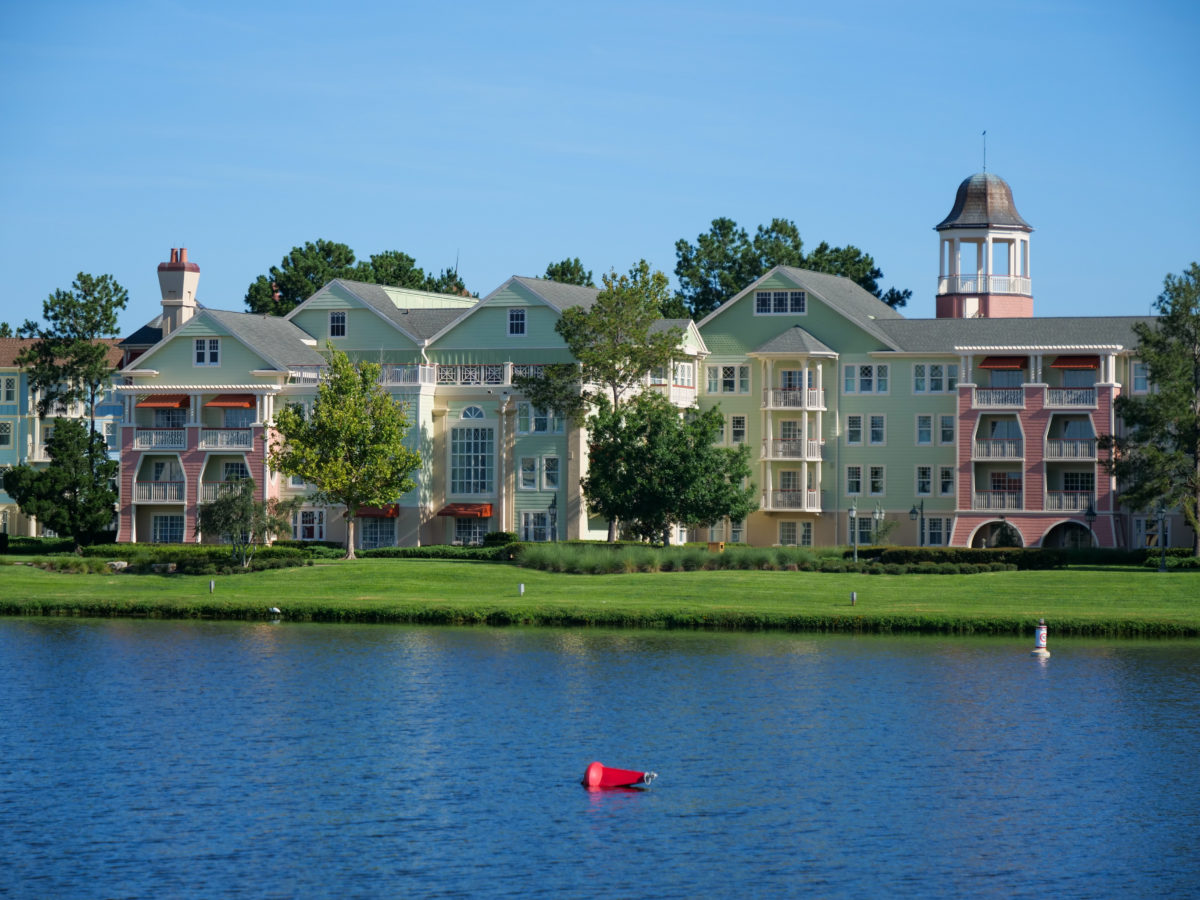 As we mentioned earlier, some on-property resorts will begin hosting guests tomorrow. Saratoga Springs, which is the resort guests see when looking across the water from Disney Springs, is one of those resorts.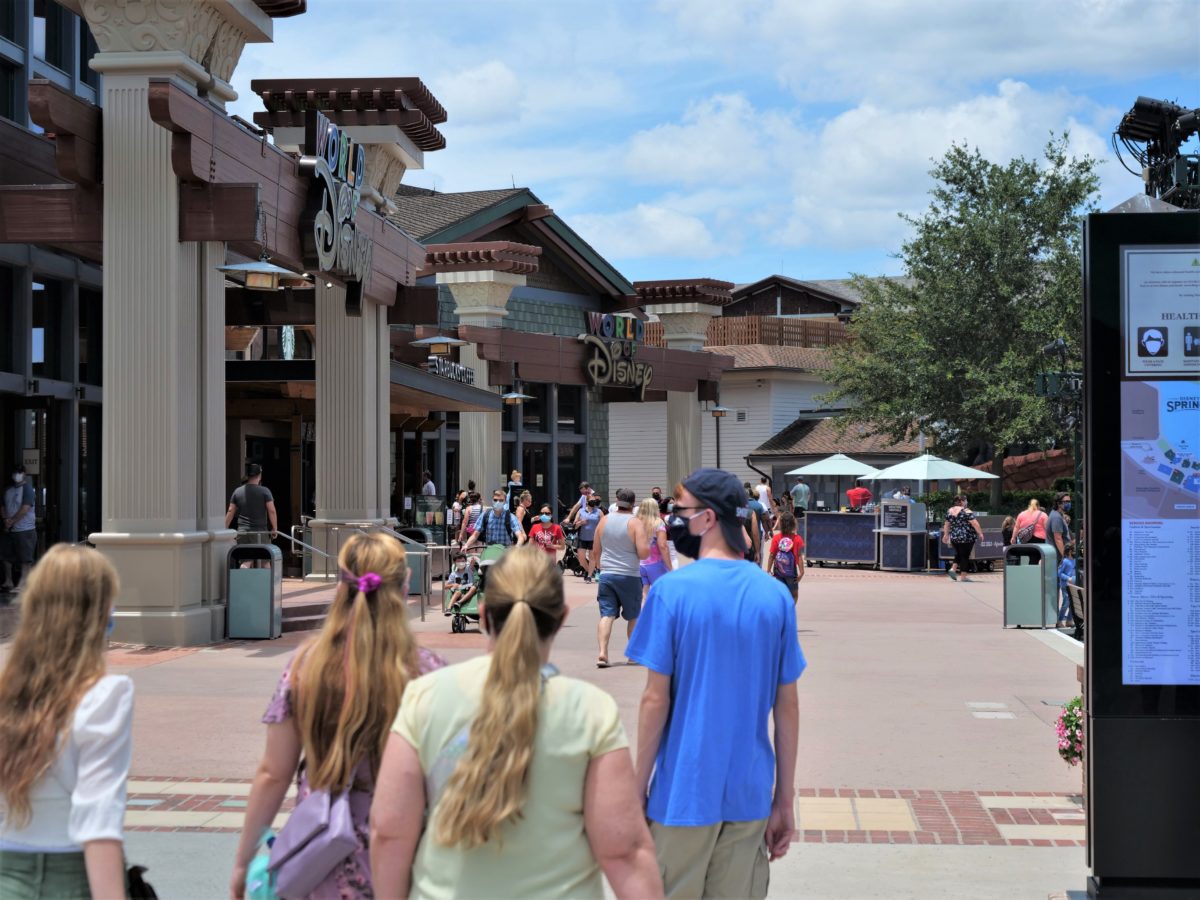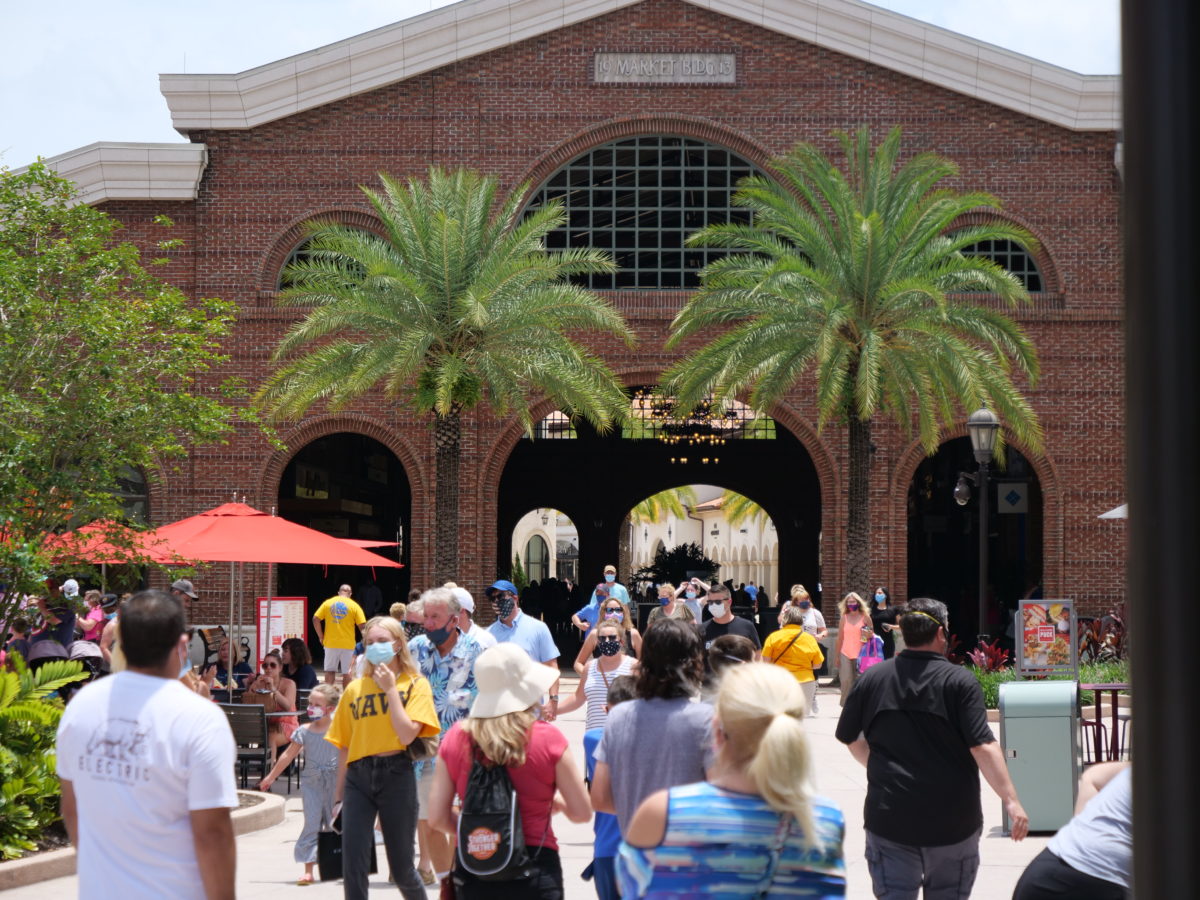 While the crowds today weren't particularly large, we can only expect to see them increase as more guests visit Walt Disney World and stay on-property.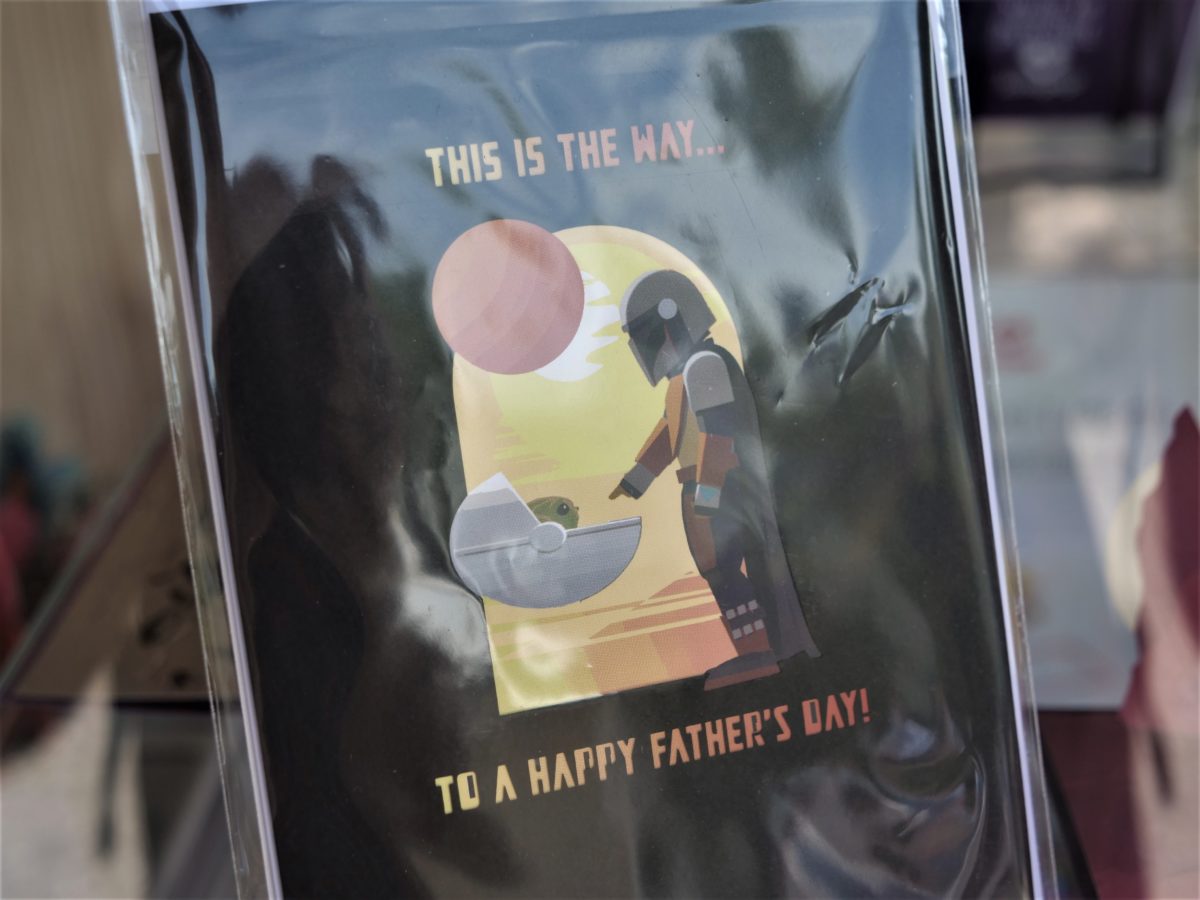 Wrapping up with today's theme, Father's Day, this card from lovepop (which is located just outside of Paddlefish) is another Star Wars Universe item to show dad your appreciation. Featuring The Mandalorian and "The Child", it's sure to impress any dad with its intricacy.
Thank you for joining us today at Disney Springs, and we surely hope you purchased your Father's Day gifts before today – consider these ideas for next year. On that note, which items would you most like to receive as a gift? Share your thoughts in the comments!