We had a quiet day here at Disney Springs, but that doesn't mean that we didn't find fun and interesting things! We have construction news, new merchandise, and a mask update for you today, so let's get started!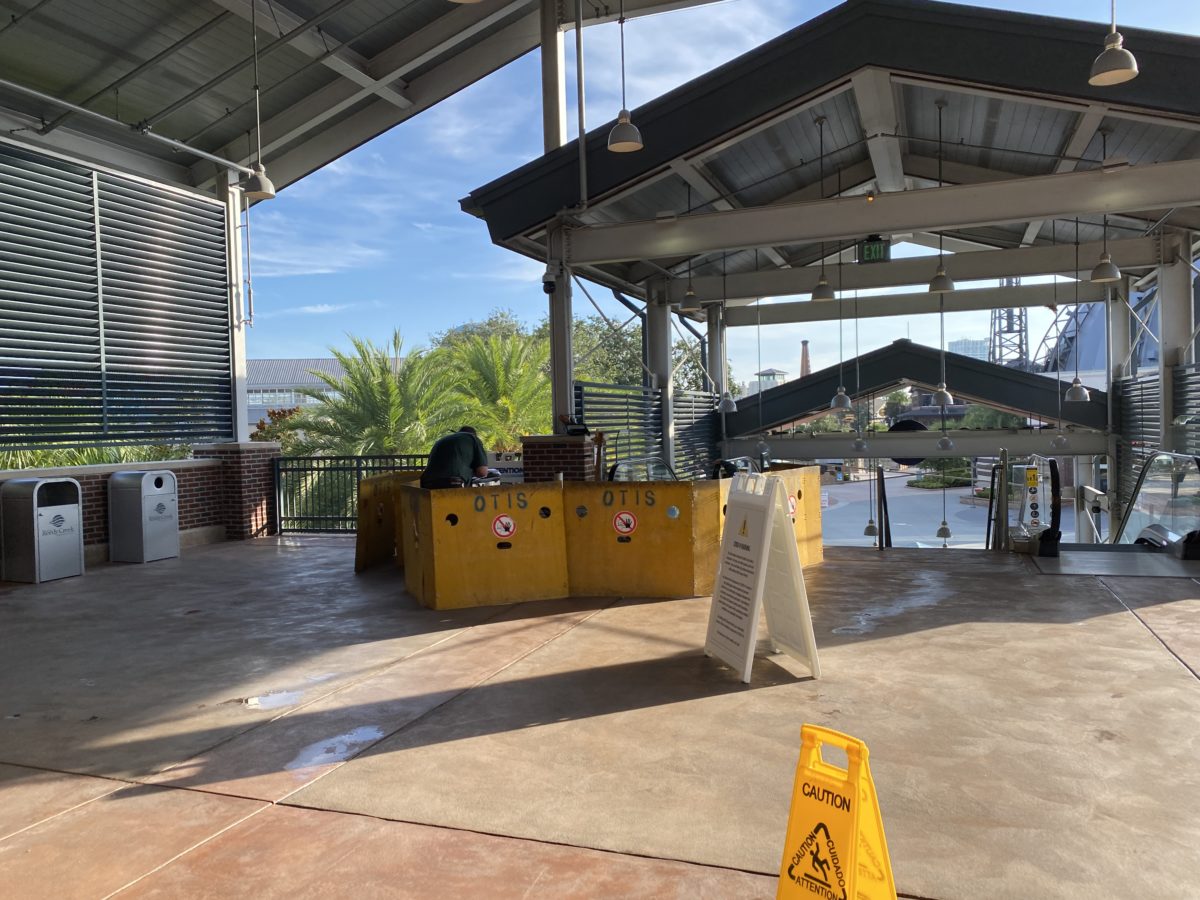 Starting off with construction news, the escalator going from the ground level to the second level of the Orange Parking Garage has been having issues off and on since Disney Springs reopened, and it's become fairly common to see it blocked off in the morning as we make our way to World of Disney.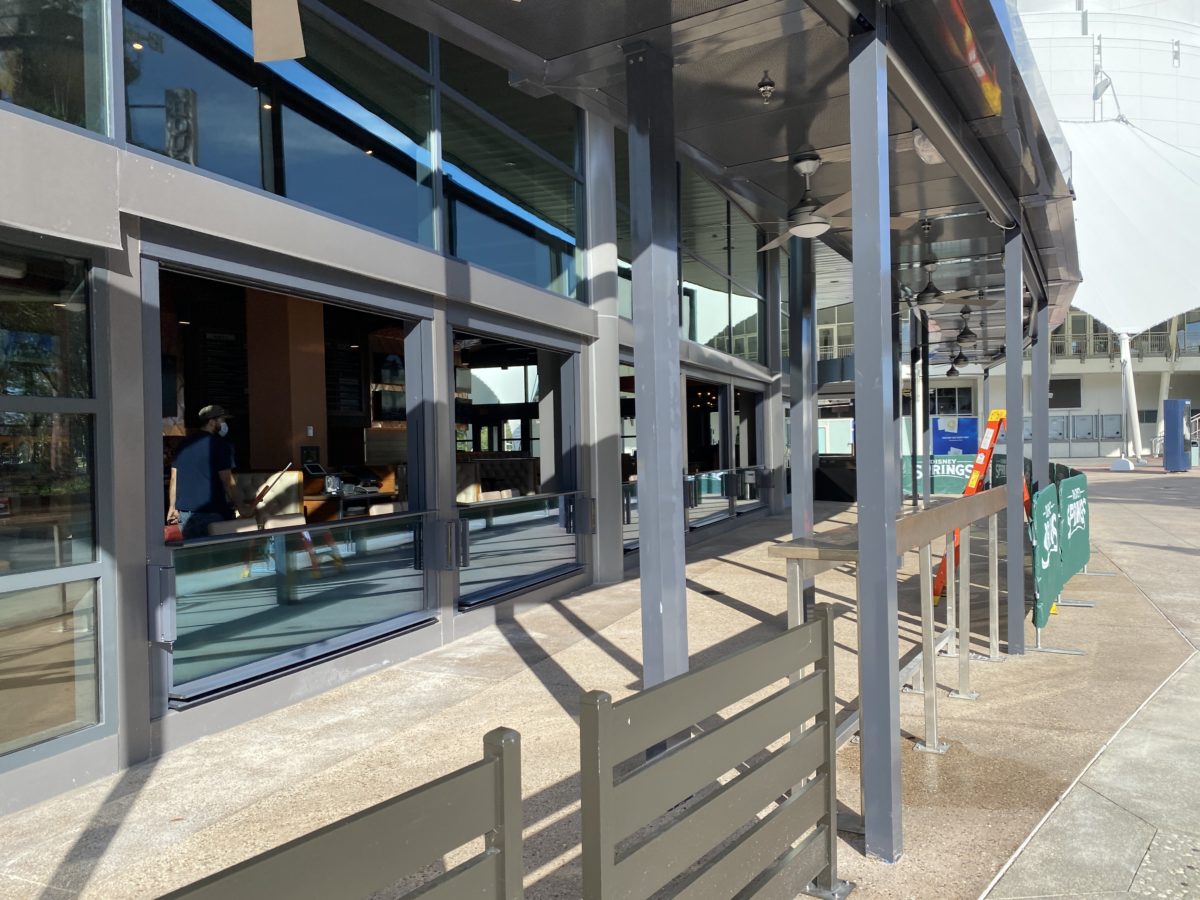 While the majority of the work has been completed on the new awning outside of City Works, the outdoor seating area is still closed to guests. The second set of power shade awnings that we suspect are coming have not been installed yet. Today the restaurant opened the big roll-up windows separating the outdoor seating area from the indoor section. We love how open this looks!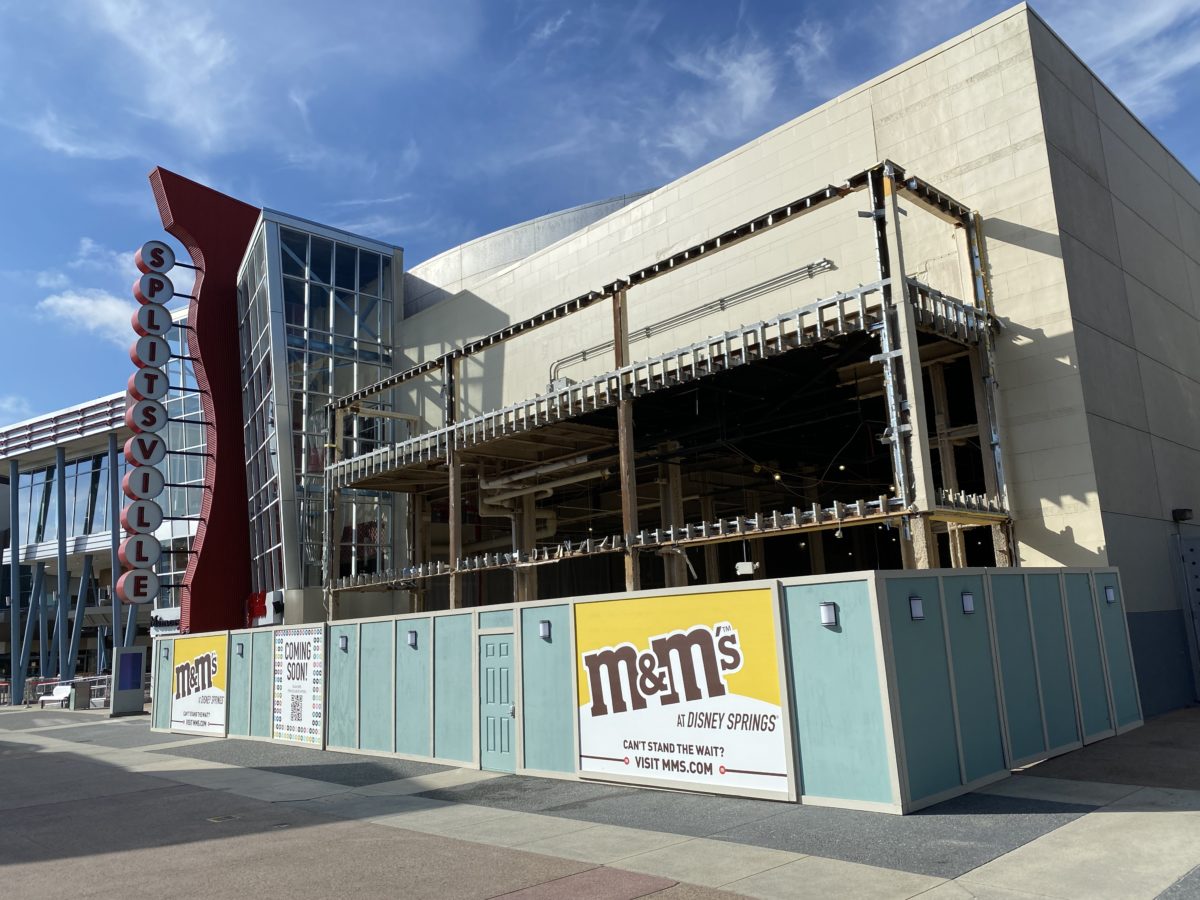 The future location of M&M has not had any visible work done since the major demolition to the front of the building was done, and all has been quiet when we have passed by, no matter the time of day or day of the week.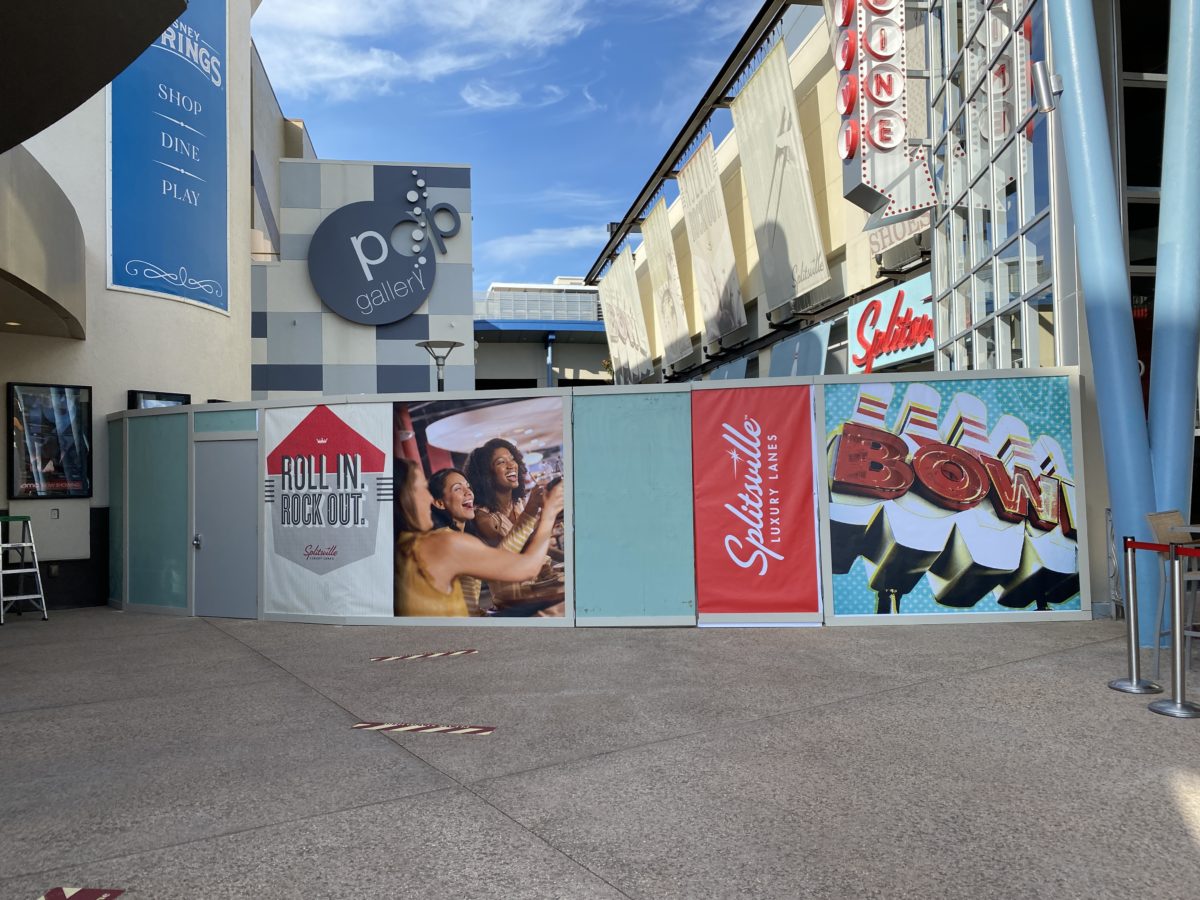 Some brand new construction walls went up today in between Splitsville Luxury Lanes and AMC Theaters. Work was actively being done all day, and while we couldn't get a great view, we believe they are laying down new pavers in this area.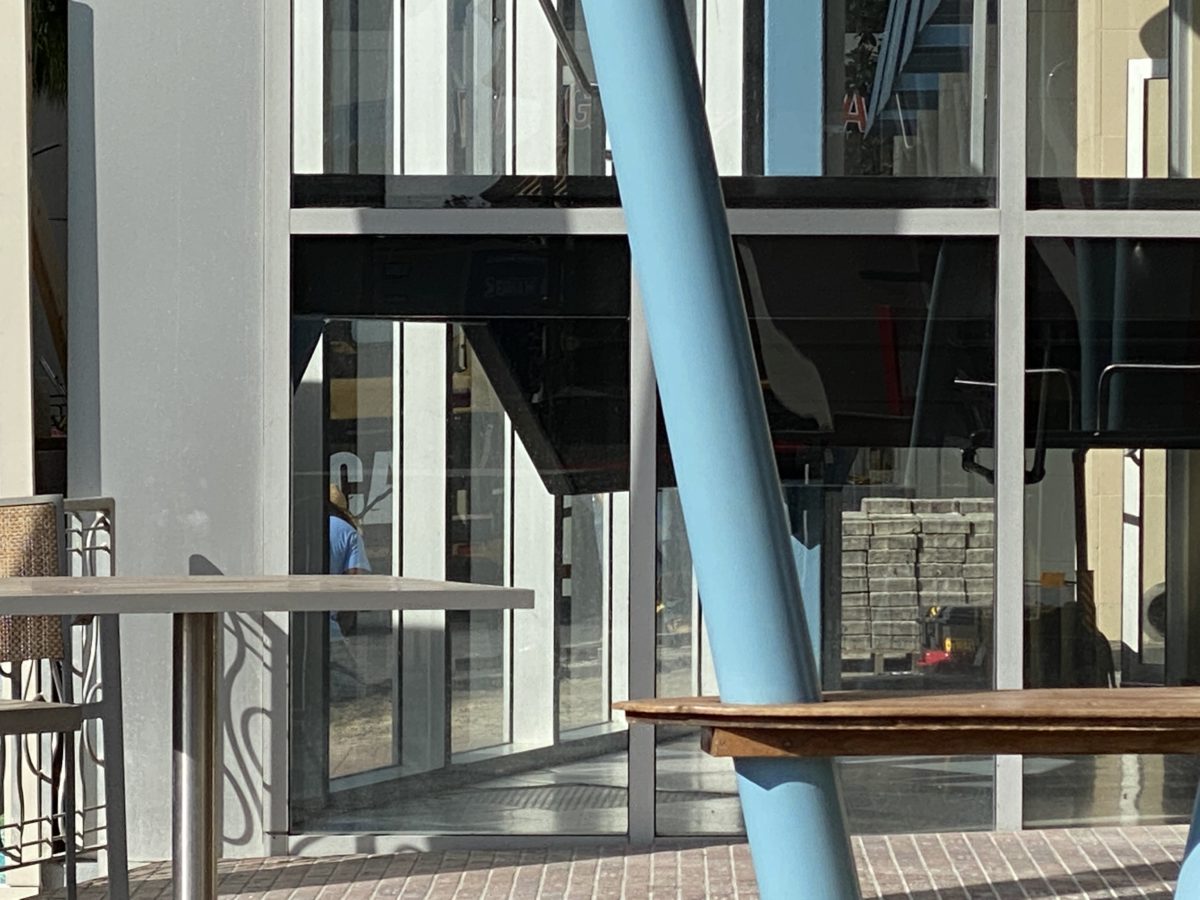 With the addition of these construction walls to the West Side, the flow of foot traffic has changed there yet again. The secondary entrance/exit to Orange Garage is blocked by this construction, forcing all guests parking in Orange Garage to use the entrance to the Springs near the Coca Cola Store. Pop Gallery has been temporarily closed as it is currently inaccessible during this construction.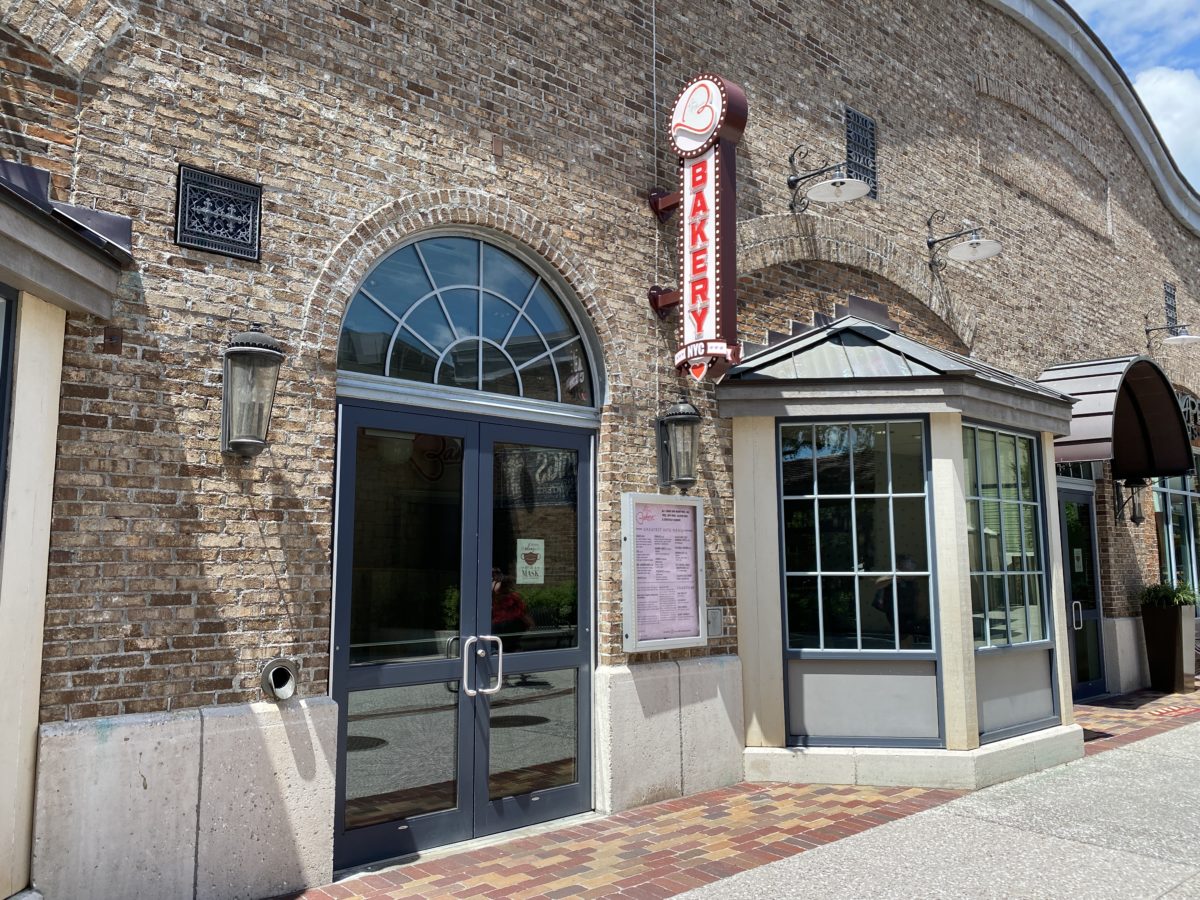 In other closure news, Erin McKenna Bakery was closed today, without a sign or explanation. A peek inside revealed a partially stocked cold case.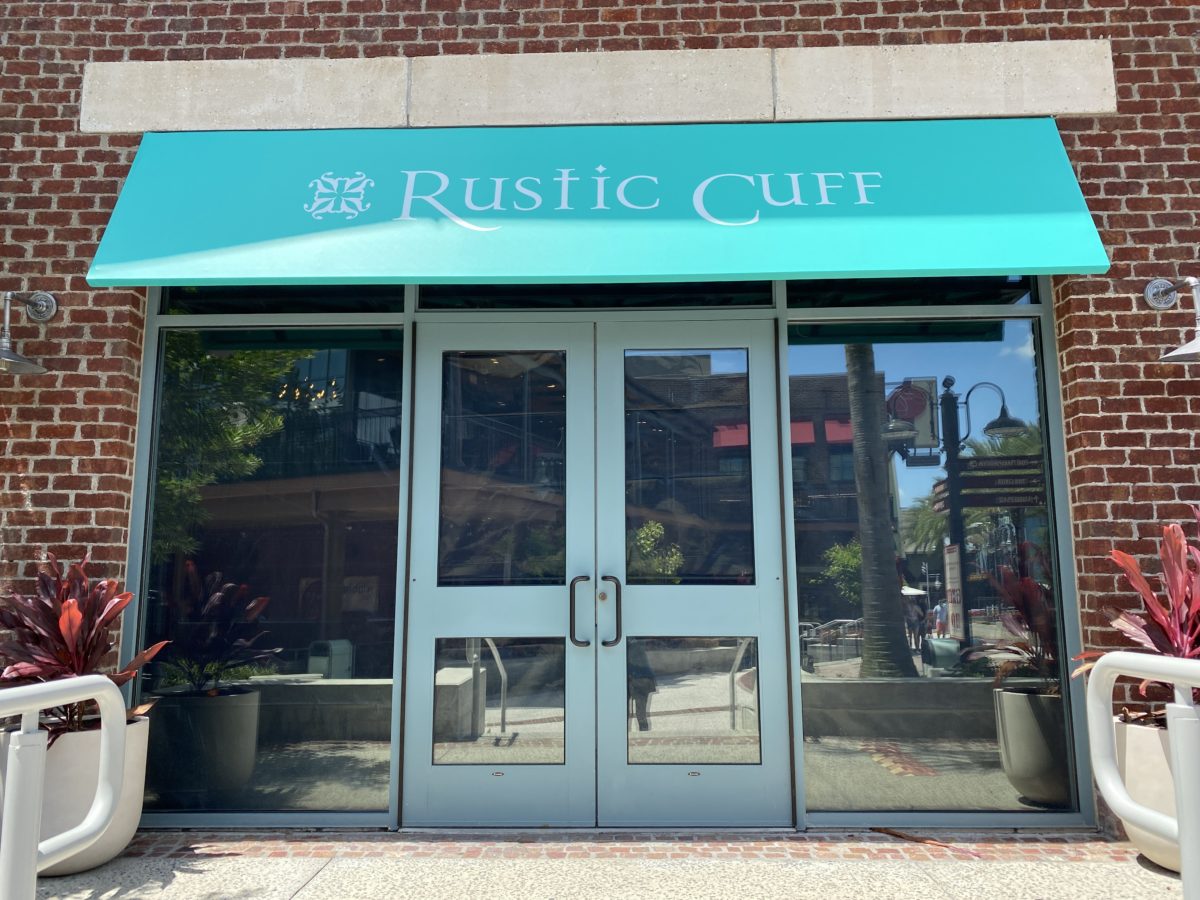 Rustic Cuff was also closed, and all of its windows were covered in black plastic from top to bottom. We heard a rumor that while Rustic Cuff isn't leaving Disney Springs but is instead relocating, that this will be the future home of Gideon's Bakehouse, as they recently announced that Gideon's would be opening their flagship store in Disney Springs.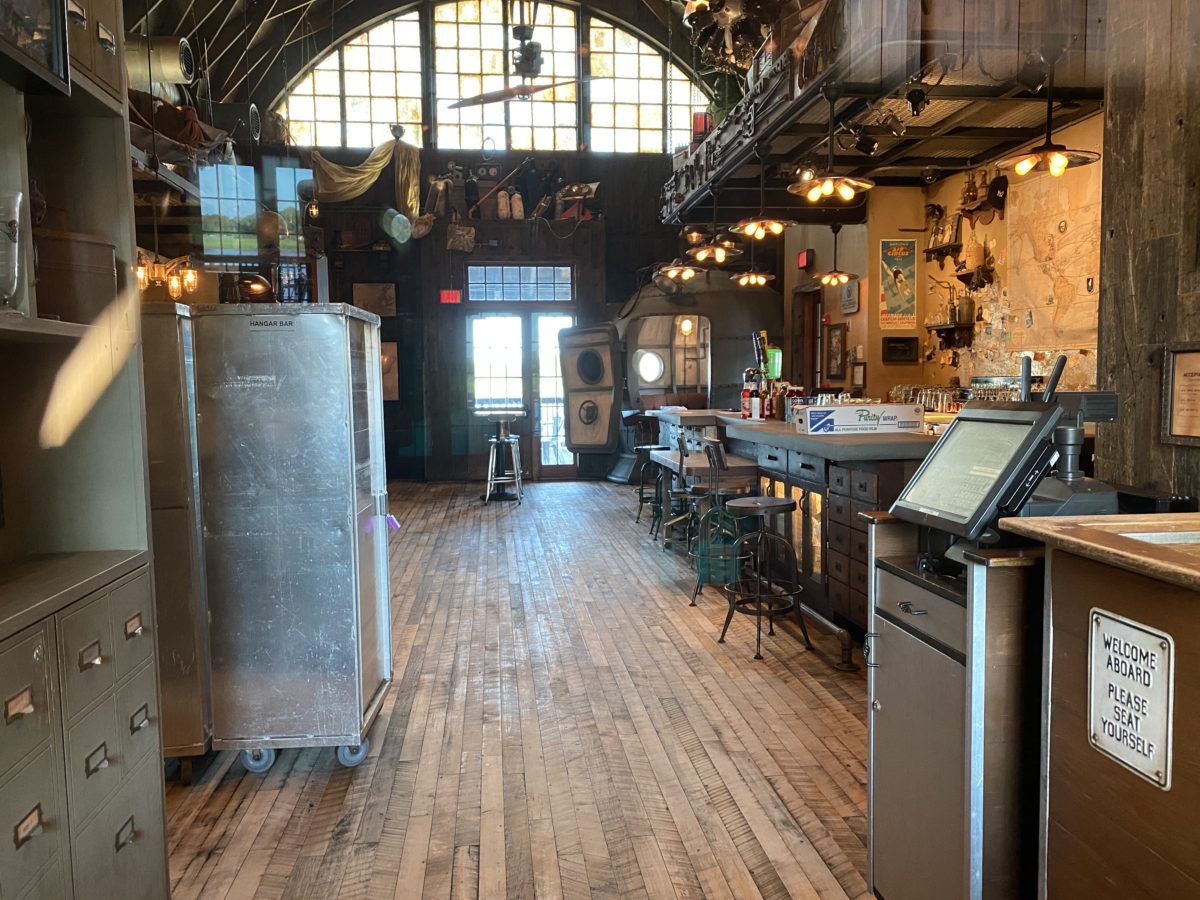 Currently closed but seemingly poised to open at any minute is Jock Lindsey's Hangar Bar. While they are still listed as closed on the Disney Springs website, the calendar lists hours of operation beginning tomorrow, so we're hopeful!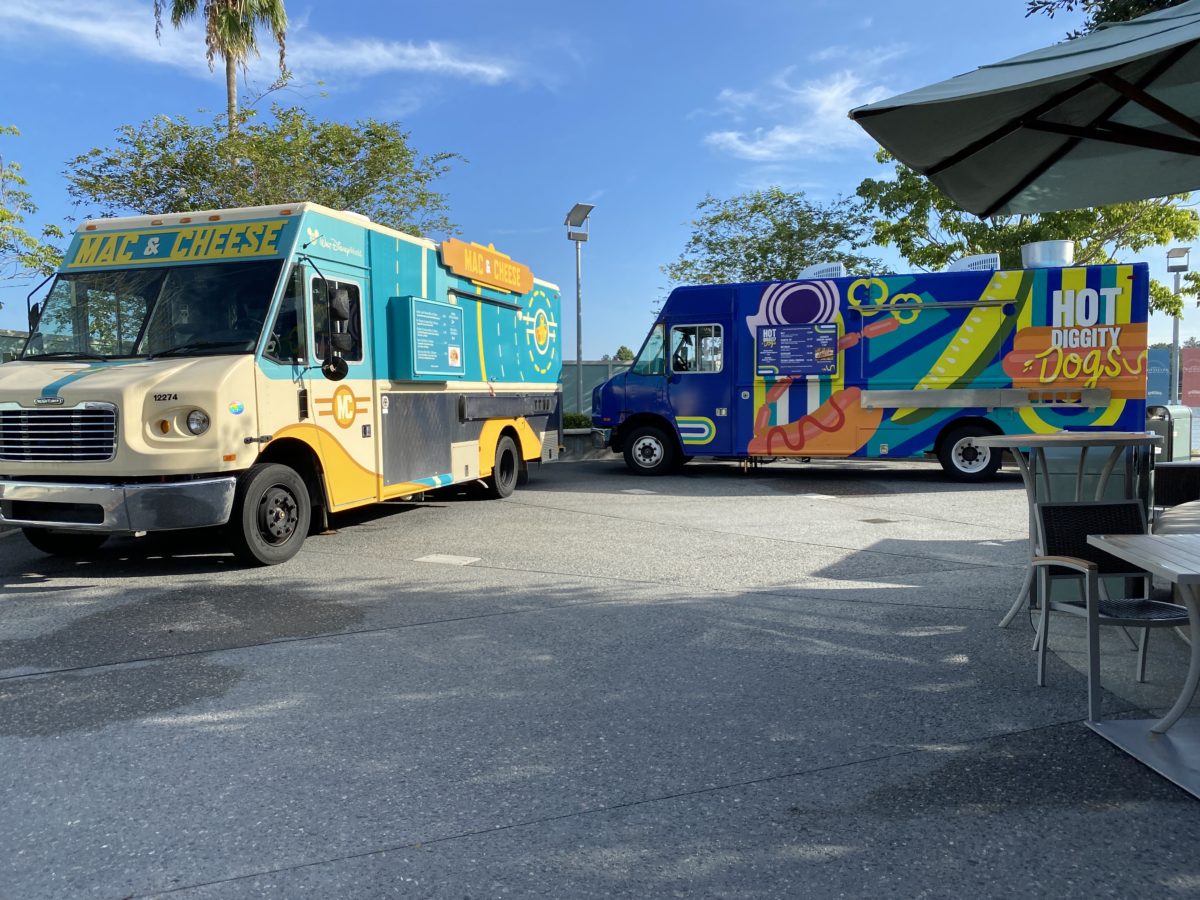 In the ongoing saga that is the one missing food truck at a time, today the Cookie Dough truck was nowhere to be seen. Mac & Cheese was gone yesterday, so we're glad to see that it has returned. Also missing today was the counter that had been centrally placed to take your order for the food trucks. We're unsure of the food truck ordering procedure at this time.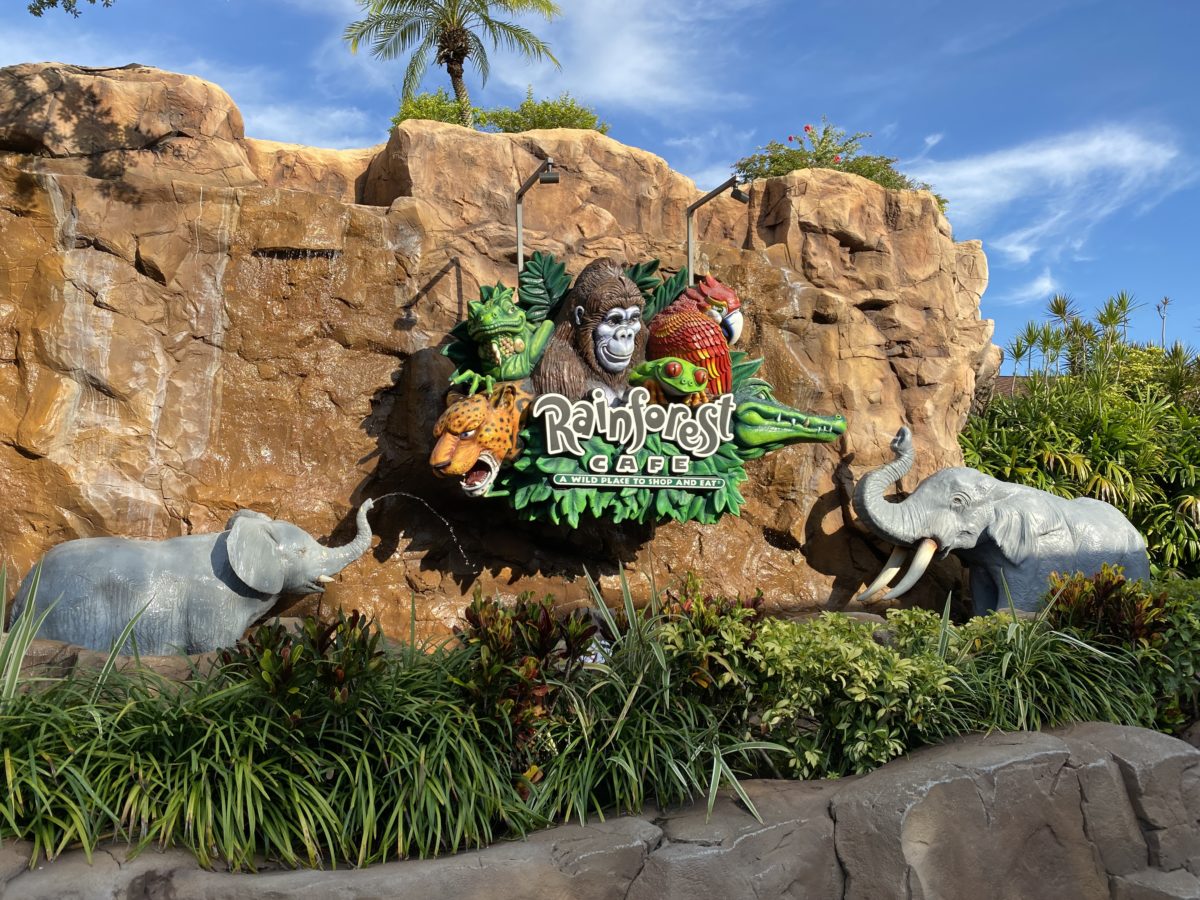 While the restaurant and the store remain closed, the Rainforest Cafe sign has had it's waterworks restored, making for a fun photo opportunity once more.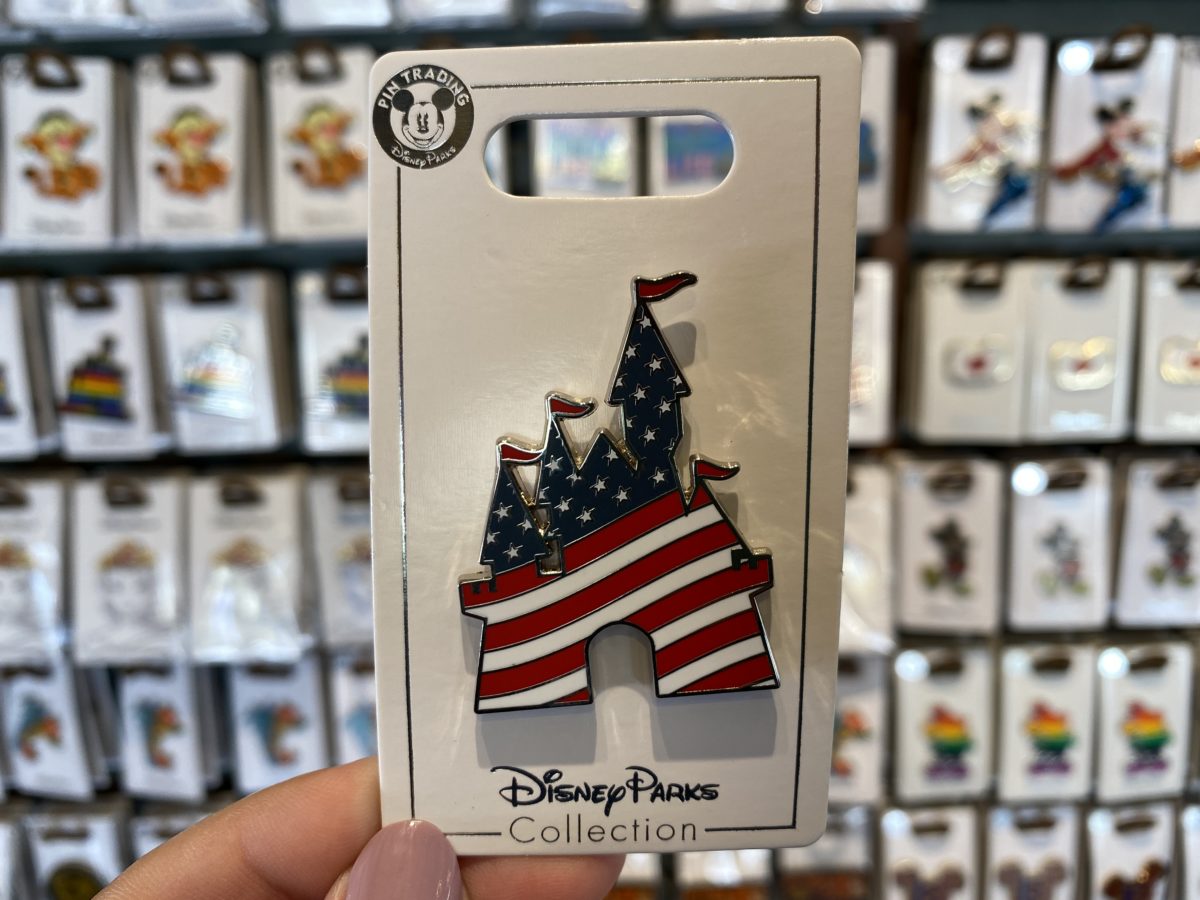 In merchandise news we found two stragglers lagging behind their collections that have already debuted at Disney Springs. This Americana castle pin matches the castle art from the rest of the 2020 Americana collection. We found it at Pin Traders, and it retails for $9.99.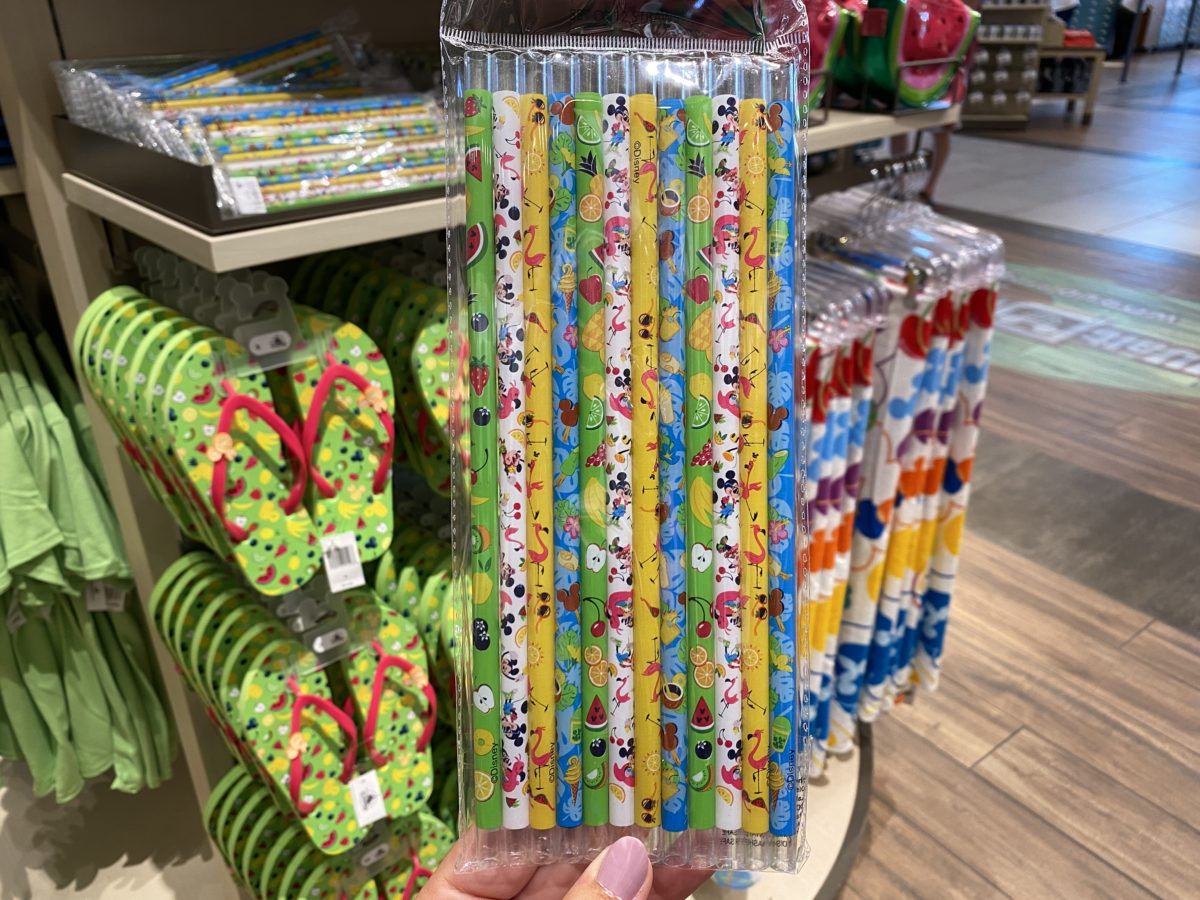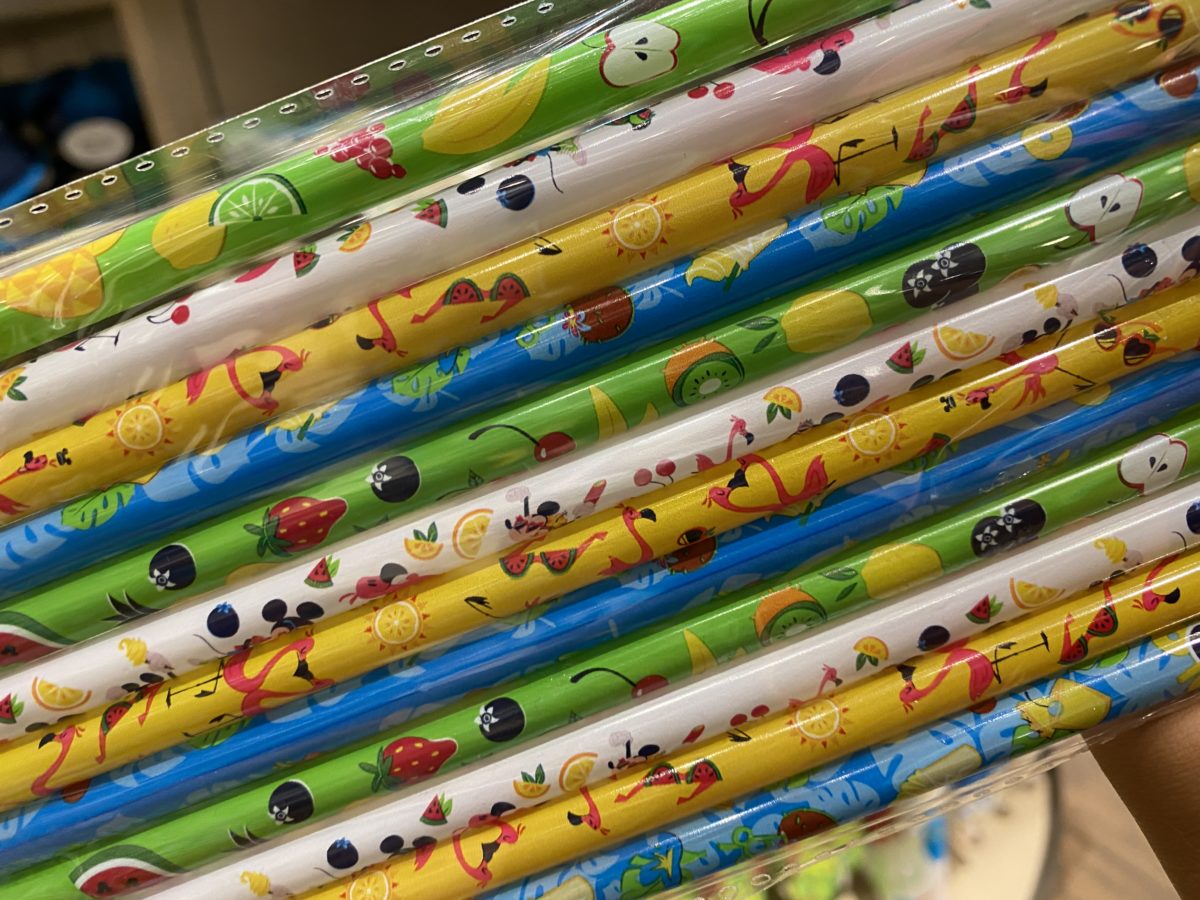 We also found these reusable plastic straws featuring the icons and art from the Summertime Fun collection that debuted at World of Disney on it's reopening day here in Disney Springs. This pack of 12 straws retails for $9.99.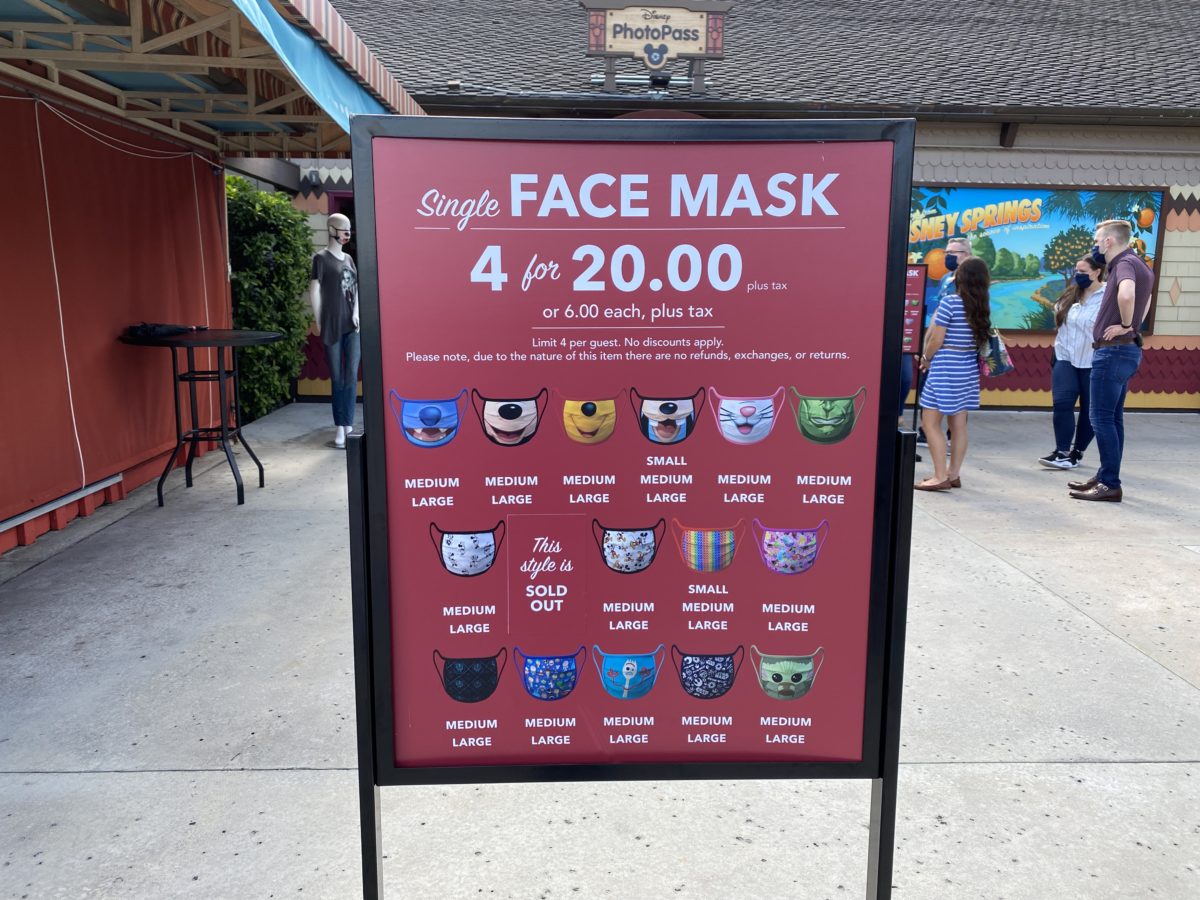 Over at the Marketplace Co-Op, the Disney character face masks have been a popular item. The Minnie Mouse icon print has sold out and is covered up on all the signs outside of the PhotoPass shop now.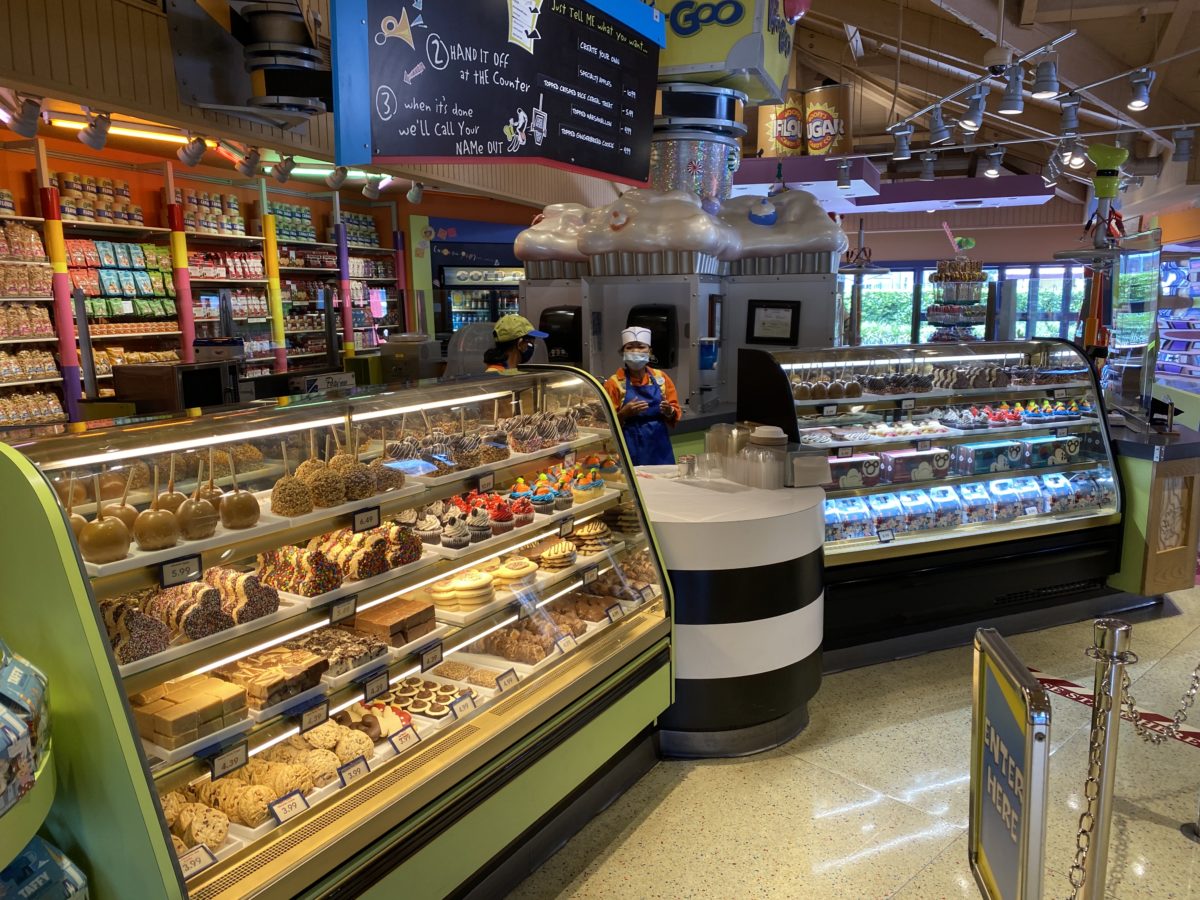 At Goofy's Candy Co we found the cold case to be well-stocked, with Mickey-shaped treats in lots of flavors.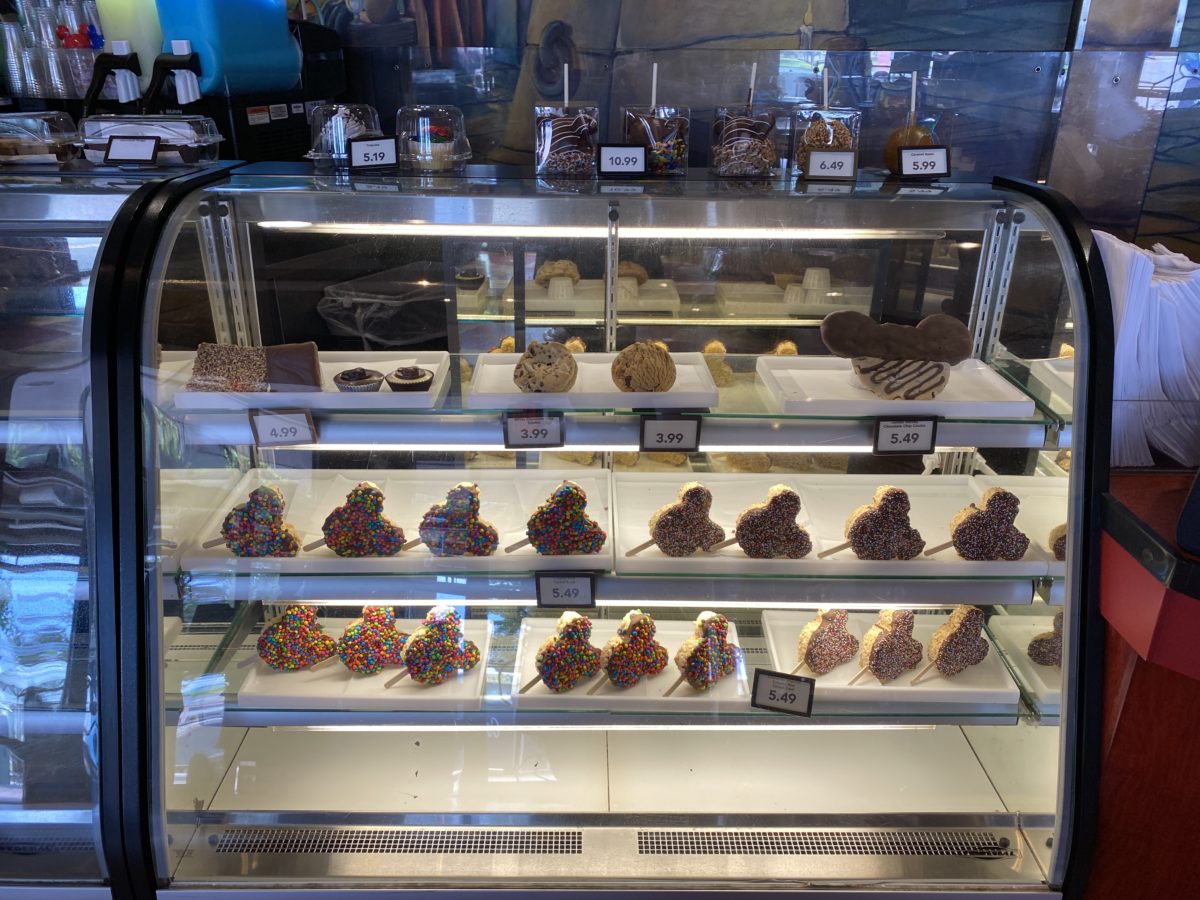 By stark comparison, the cold case at Candy Cauldron is all but bare, and most treats are already boxed up outside of the case. We suspect this difference is due to a loss of foot traffic at Candy Cauldron, but we don't know for sure.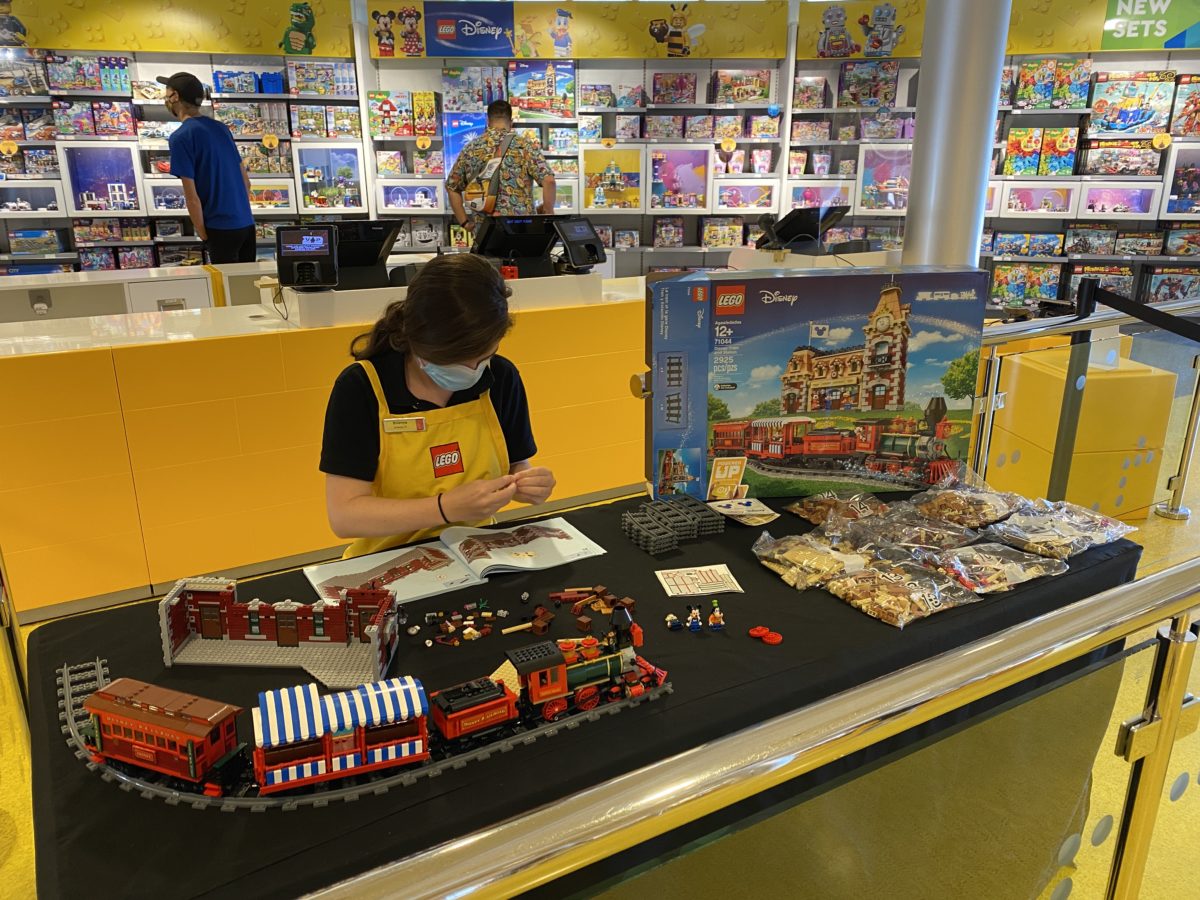 At the LEGO Store, a Cast Member was building the exciting new Disney Train and Station set. We could have watched her all day!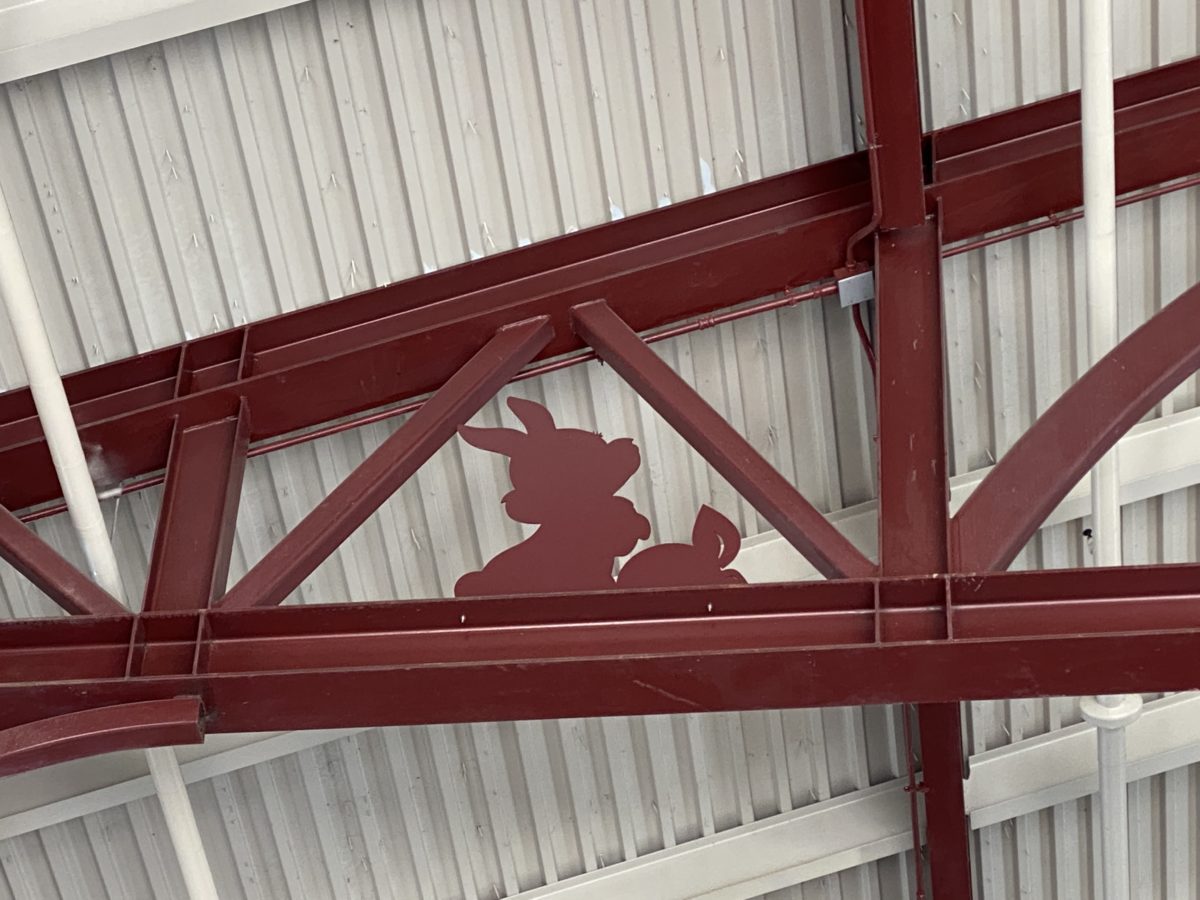 Today's edition of "Look Up" may be too easy, or it may not be. Given our love of looking up in fun places, we were embarrassed by how long it took us to find this little guy and his friends. Do you know where to find this view? Let us know in the comments!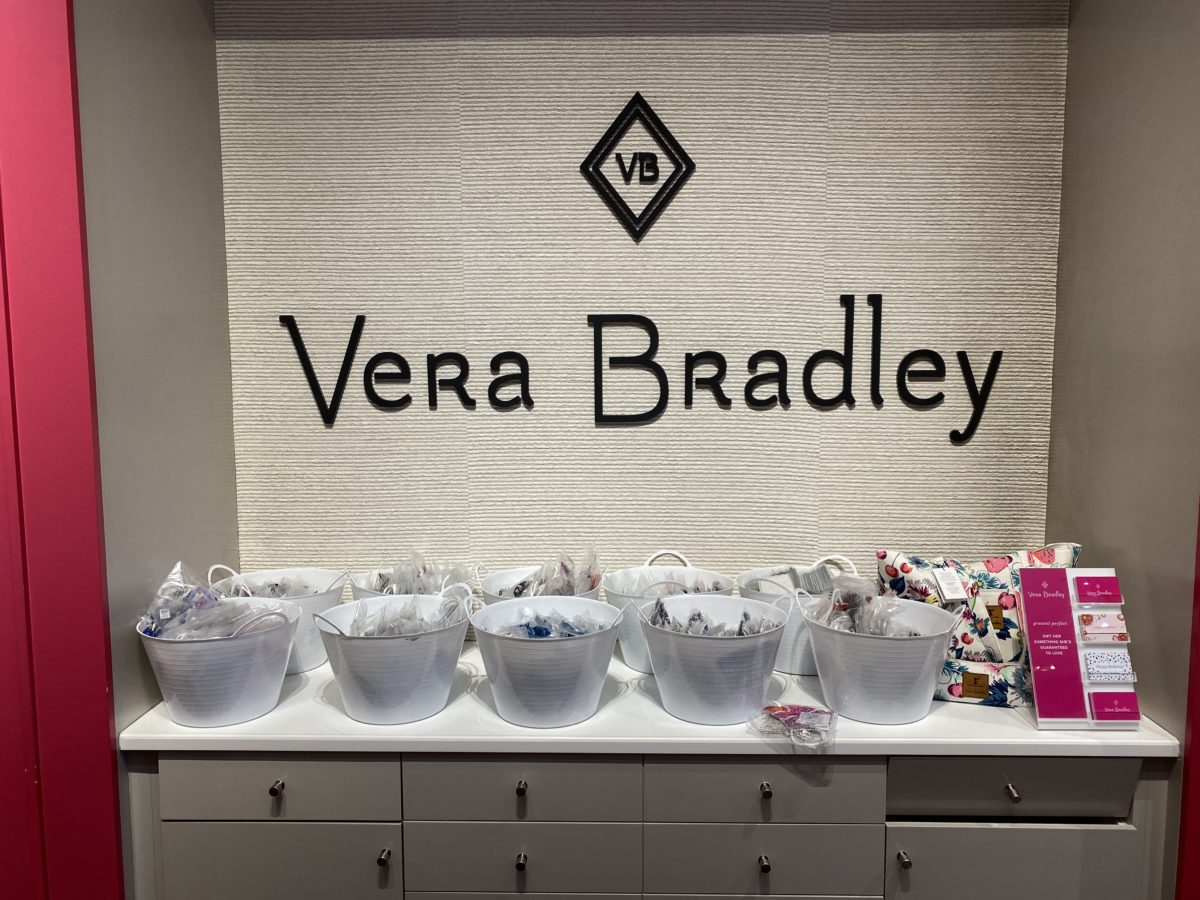 In face mask news, Vera Bradley has received such an impressive stock of masks they've resorted to buckets behind the counter to store all the different prints. The handy cubicle tables are still available for guests to choose from on the floor of the shop.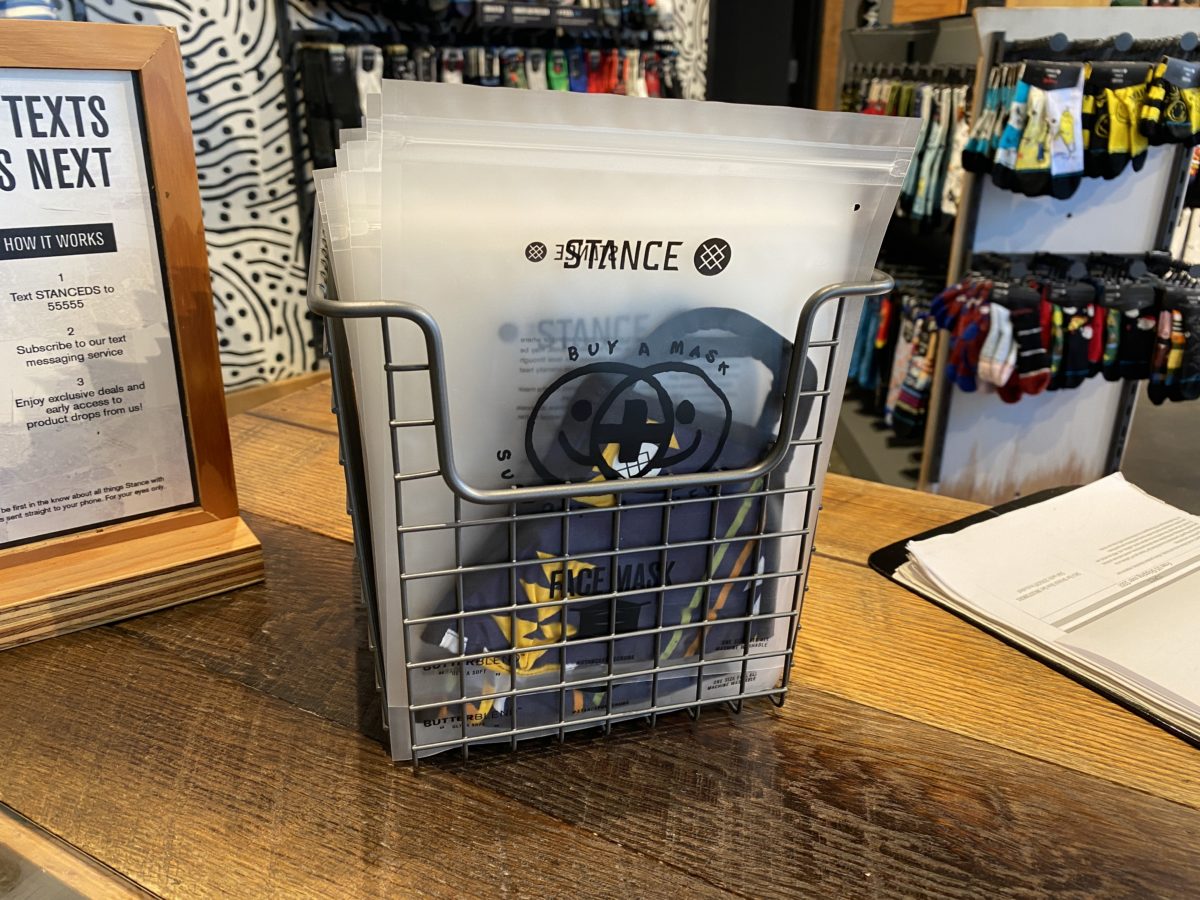 Stance still has masks from their fastest restock shipment ever, and we learned today that for every mask purchased, Stance is donating a pair of socks to healthcare workers.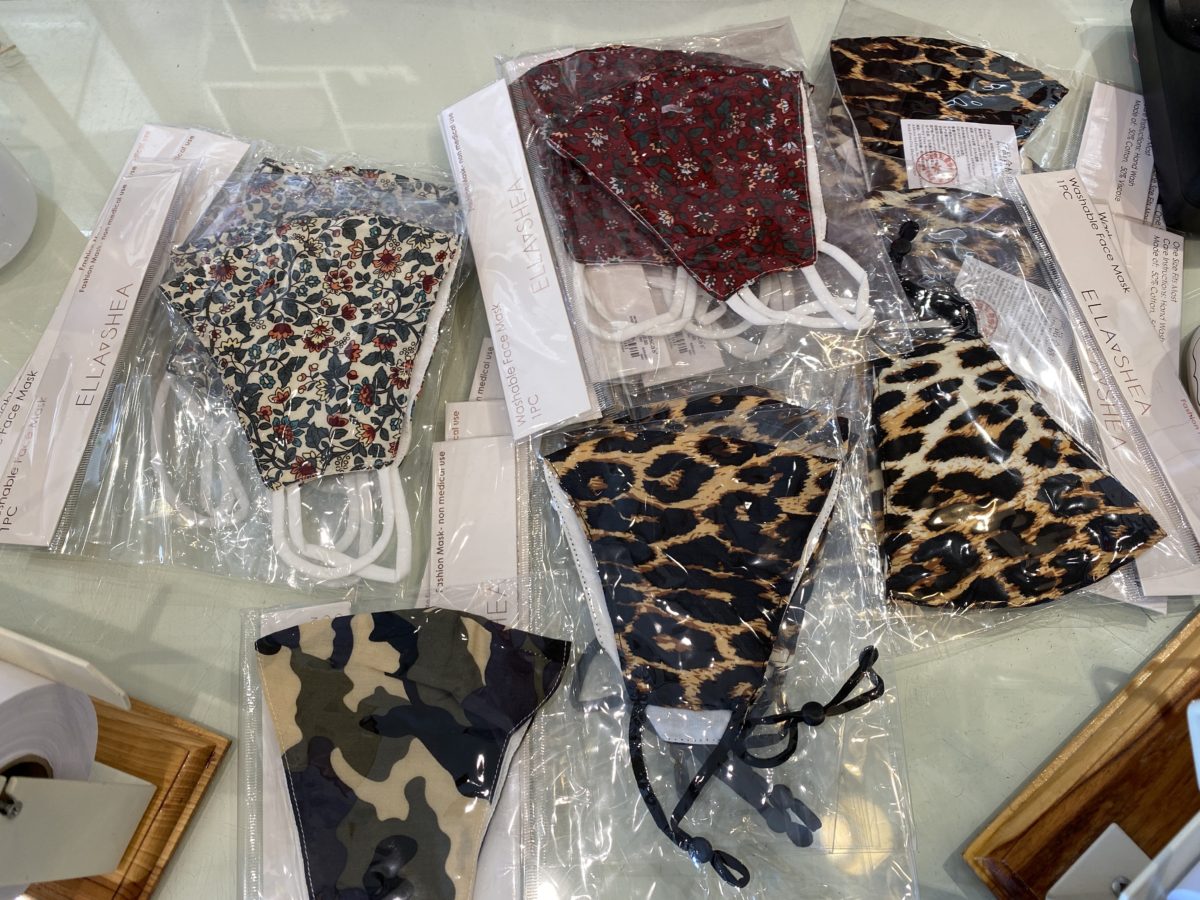 Francesca's also received a restock shipment in record time, and these masks come in their own protective plastic bag this time.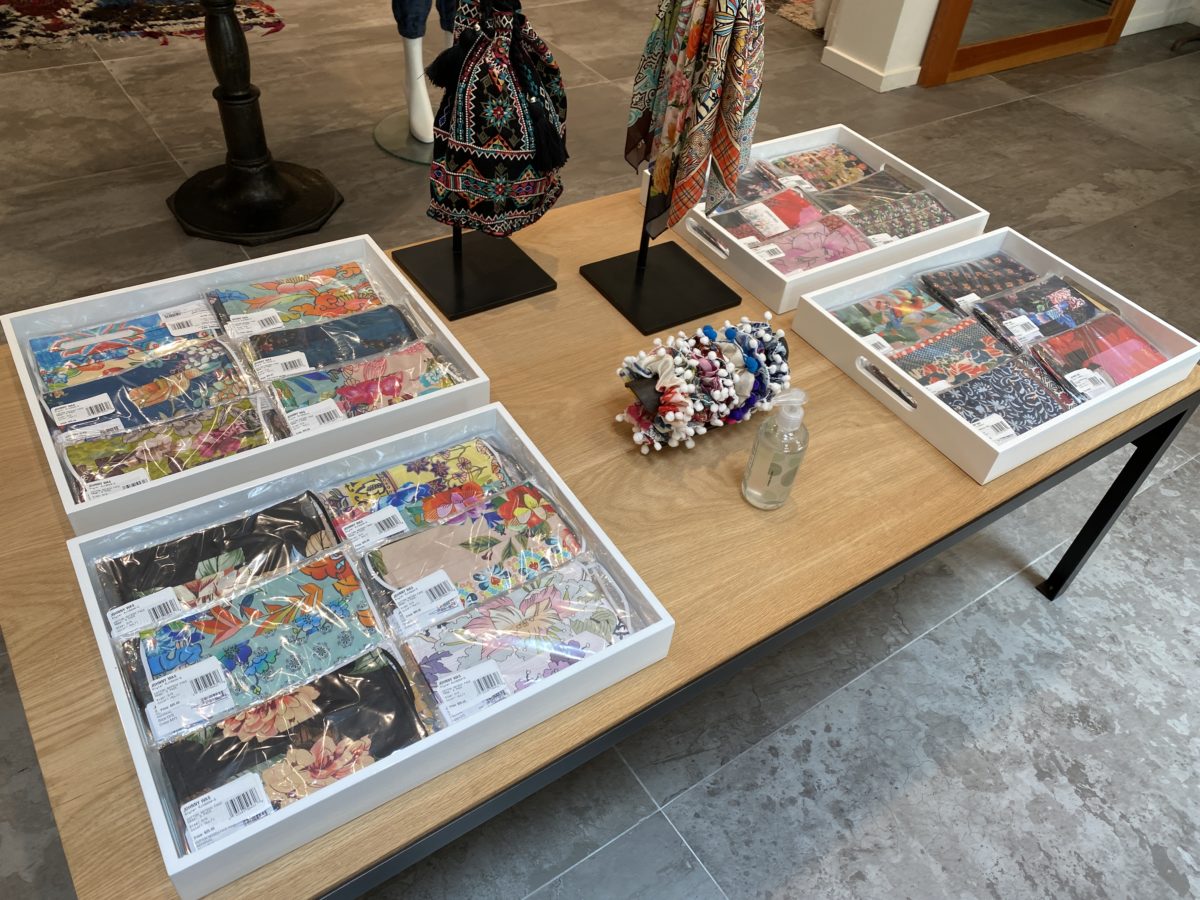 Last but certainly not least, JOHNNY WAS, purveyor of the prettiest masks in the Springs, is still going strong with both cotton and silk masks still available. These are not the only places in Disney Springs selling face masks! For a full list of retailers as well as details and pricing, see our full article here.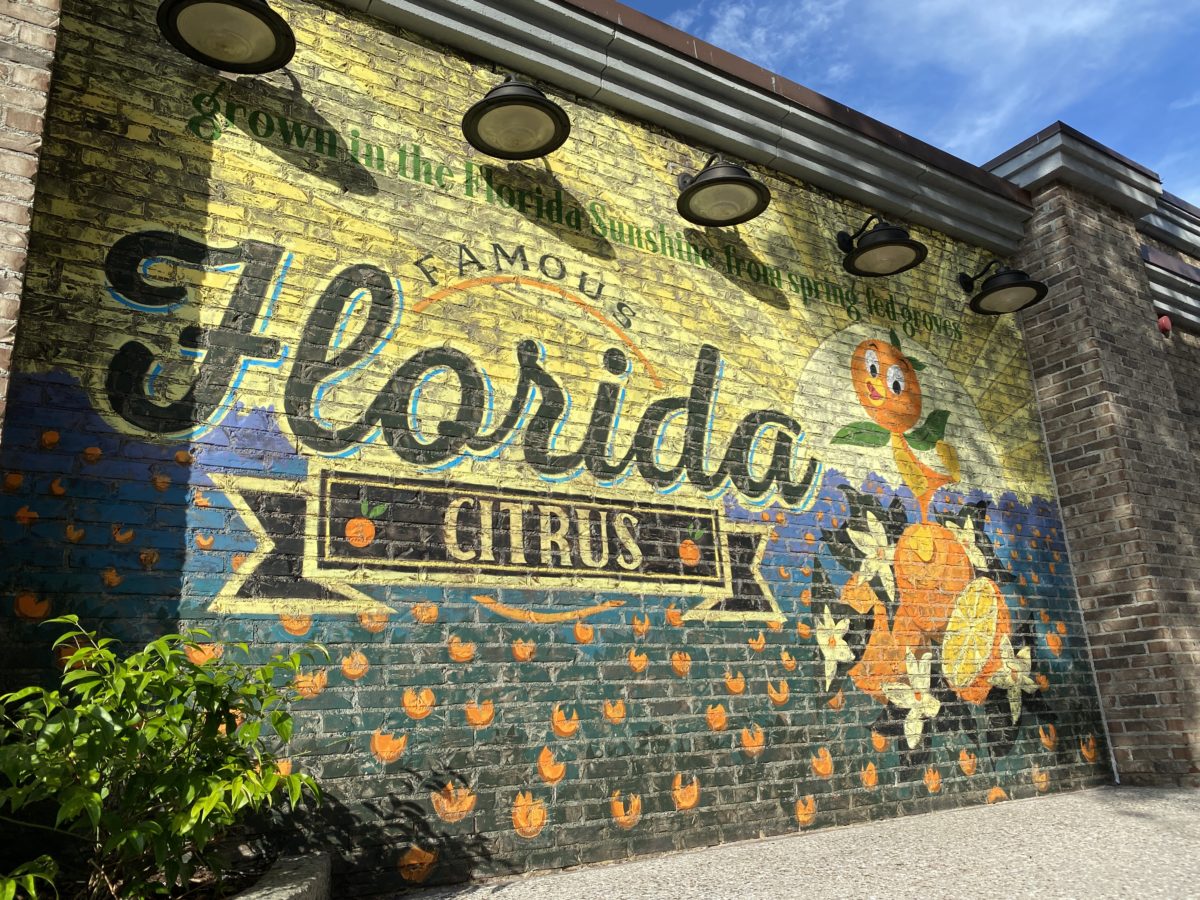 We hope you had a wonderful time coming along with us today! Until tomorrow, stay magical!