Disney Springs reopened on May 20, 2020 with temperature checks, social distancing guidelines, and face masks required to be worn by all Cast Members and Guests. We have scoured the stores in Disney Springs for any selling face masks on property, and have compiled that list for you here. Please note, many of these stores sold out of their masks very quickly. We will note the availability of each mask as of the writing of this article in each section. Many stores have been restocking their supply or are currently waiting for shipments.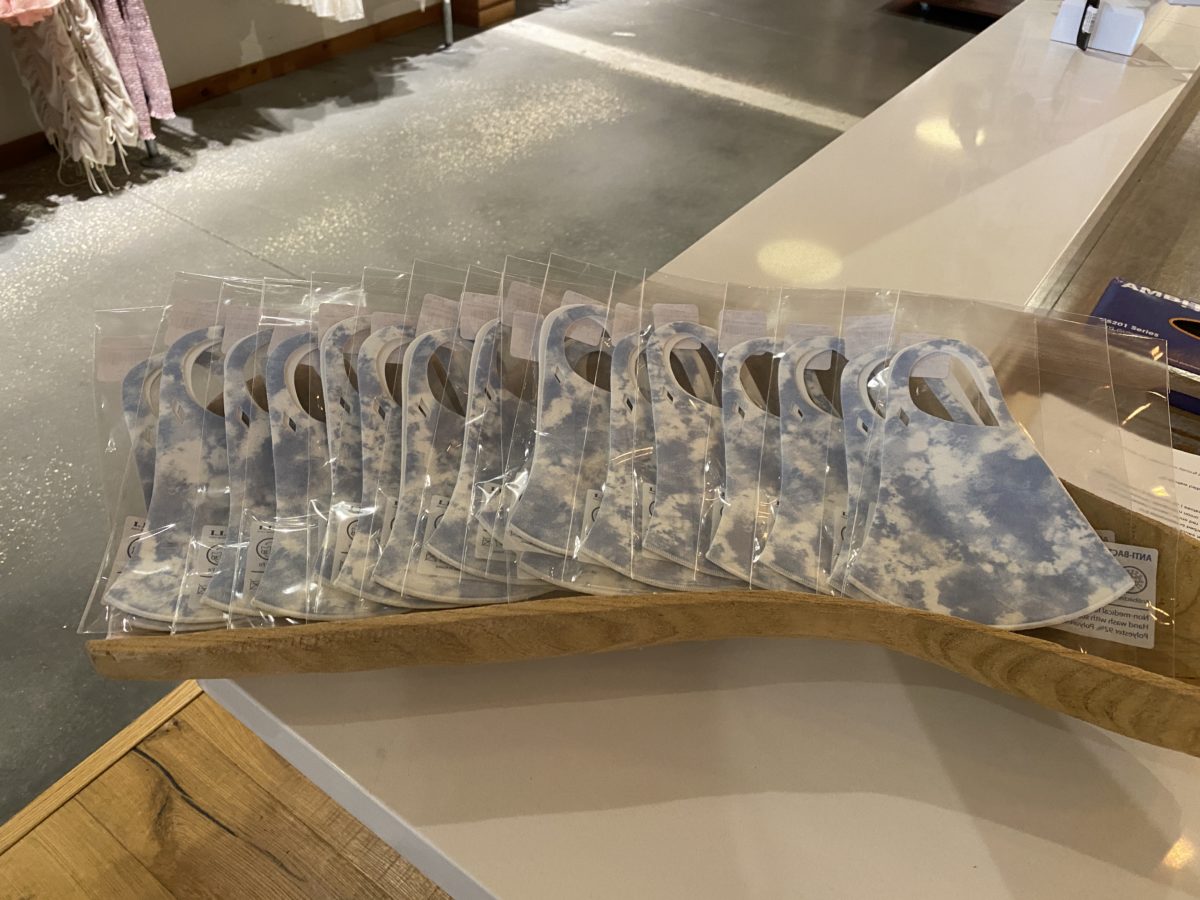 American Threads – these masks are made of very thin neoprene, and are reputedly very comfortable. Originally available in black and lavender, this cloud print is the newest edition. Currently in stock, retails for $15.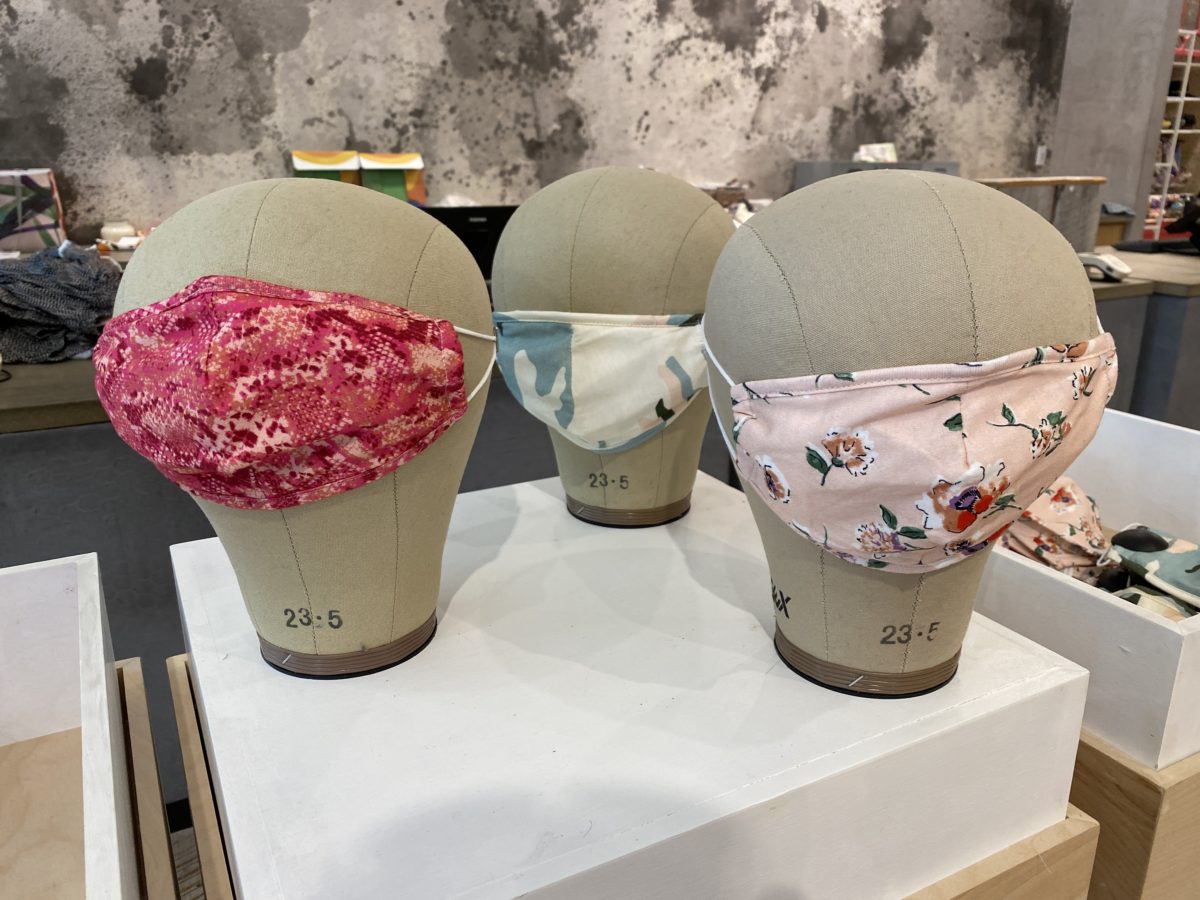 Anthropologie – made of fabric in these three prints with elastic ear cord. More prints are available online. Currently in stock, retails for $8.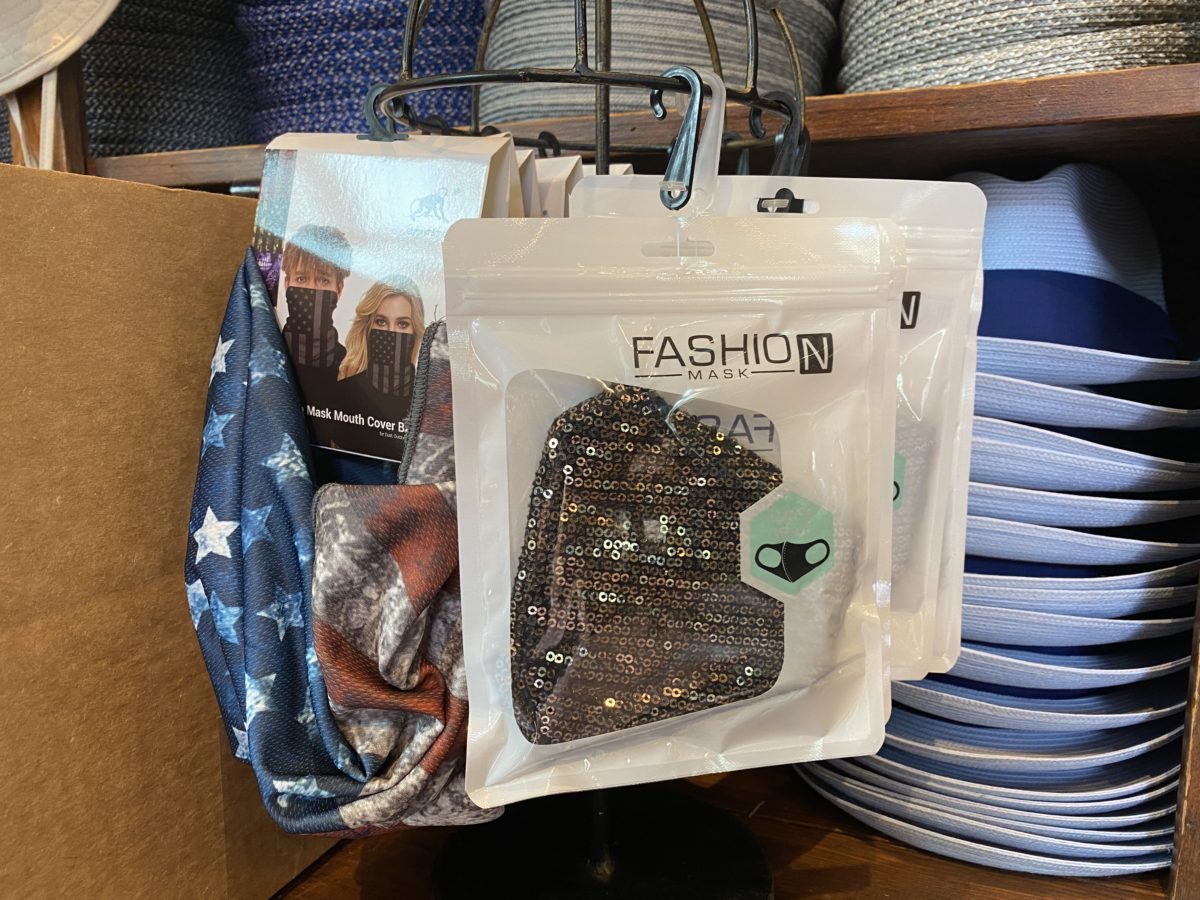 Chapel Hats – two styles available, a sequined, fitted mask, and a stretchy gator style in an American flag print. Both currently in stock, each retail for $14.99.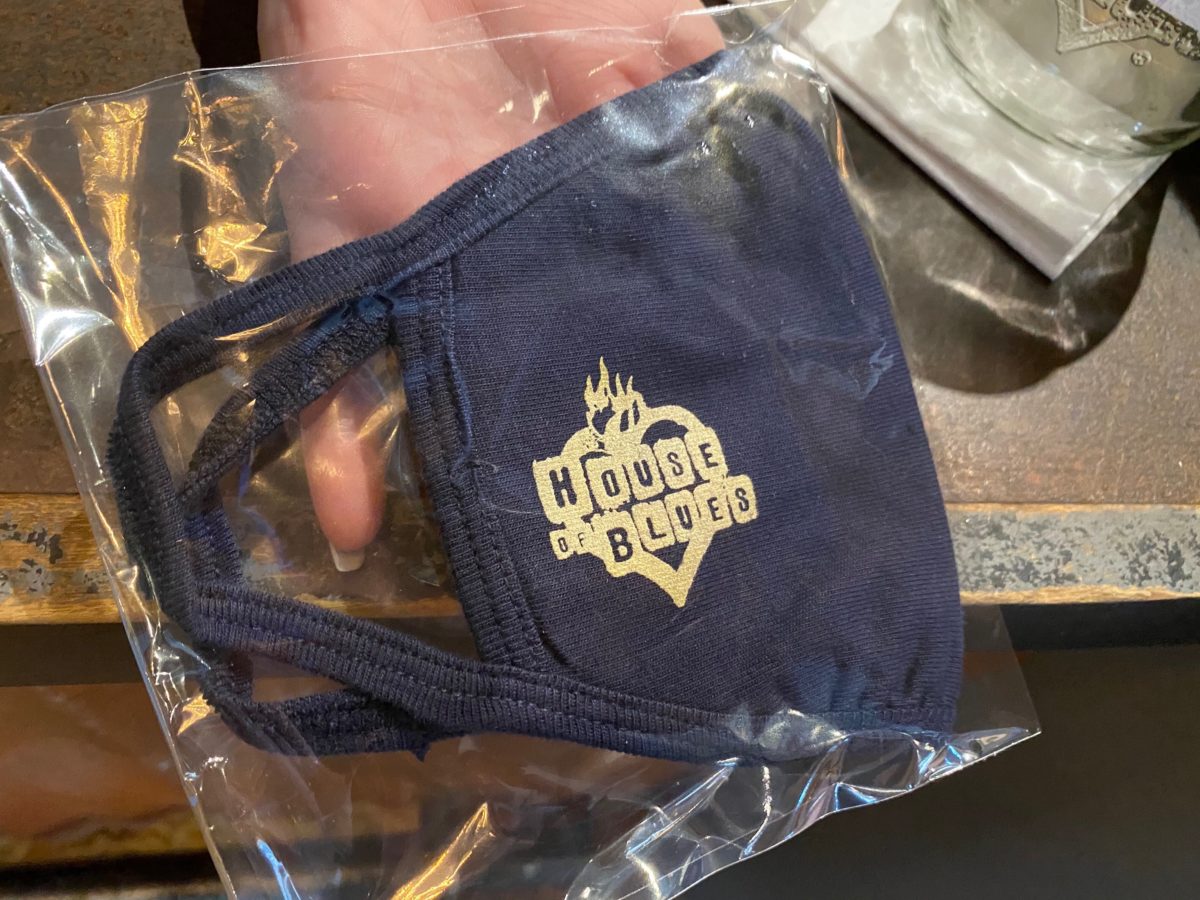 House of Blues – stretchy fabric mask with House of Blues logo on the side. Please note, House of Blues hours are variable with no official store hours listed, and therefore the availability of these masks is unknown at this time. Retails for $9.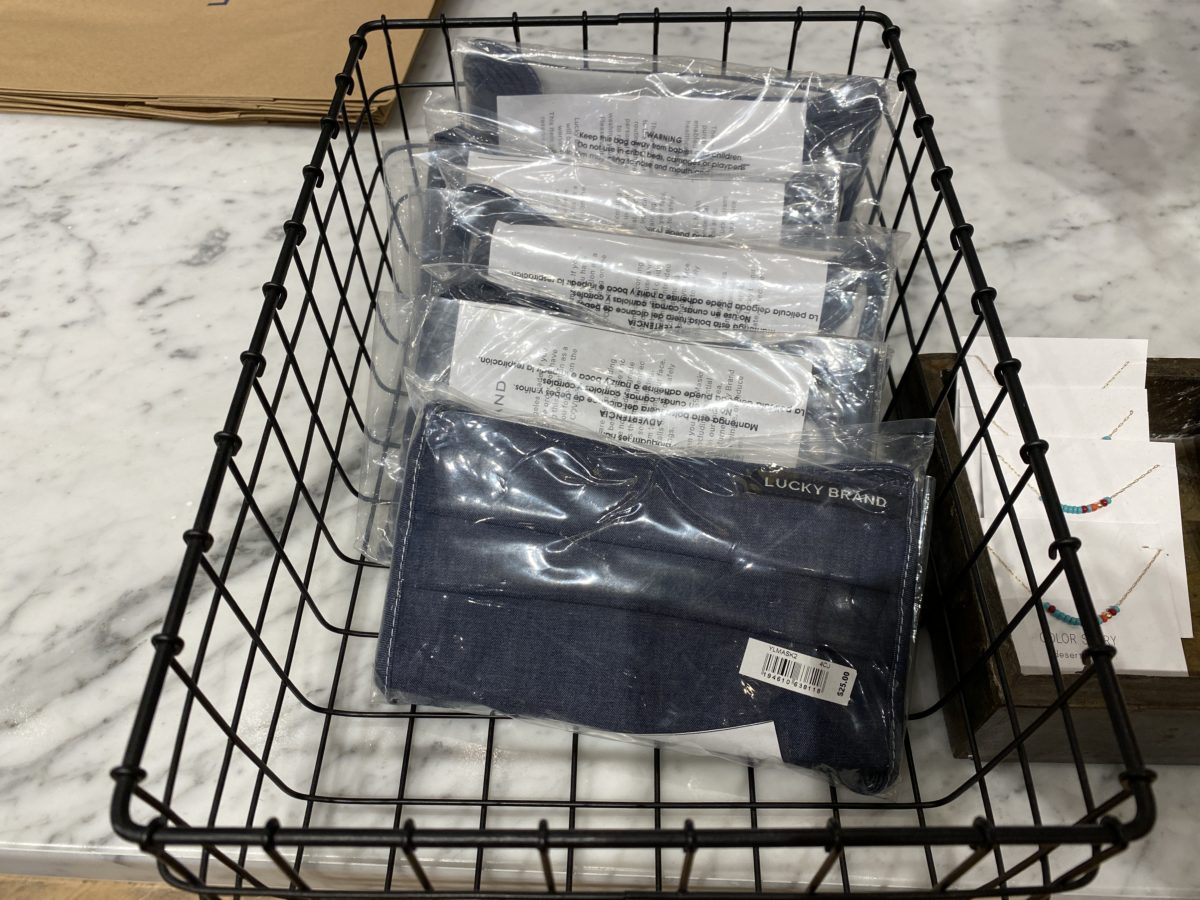 Lucky Brand – denim fabric masks with a Lucky Brand tag and fabric ear loops. Currently, in stock, pack of 5 retails for $25.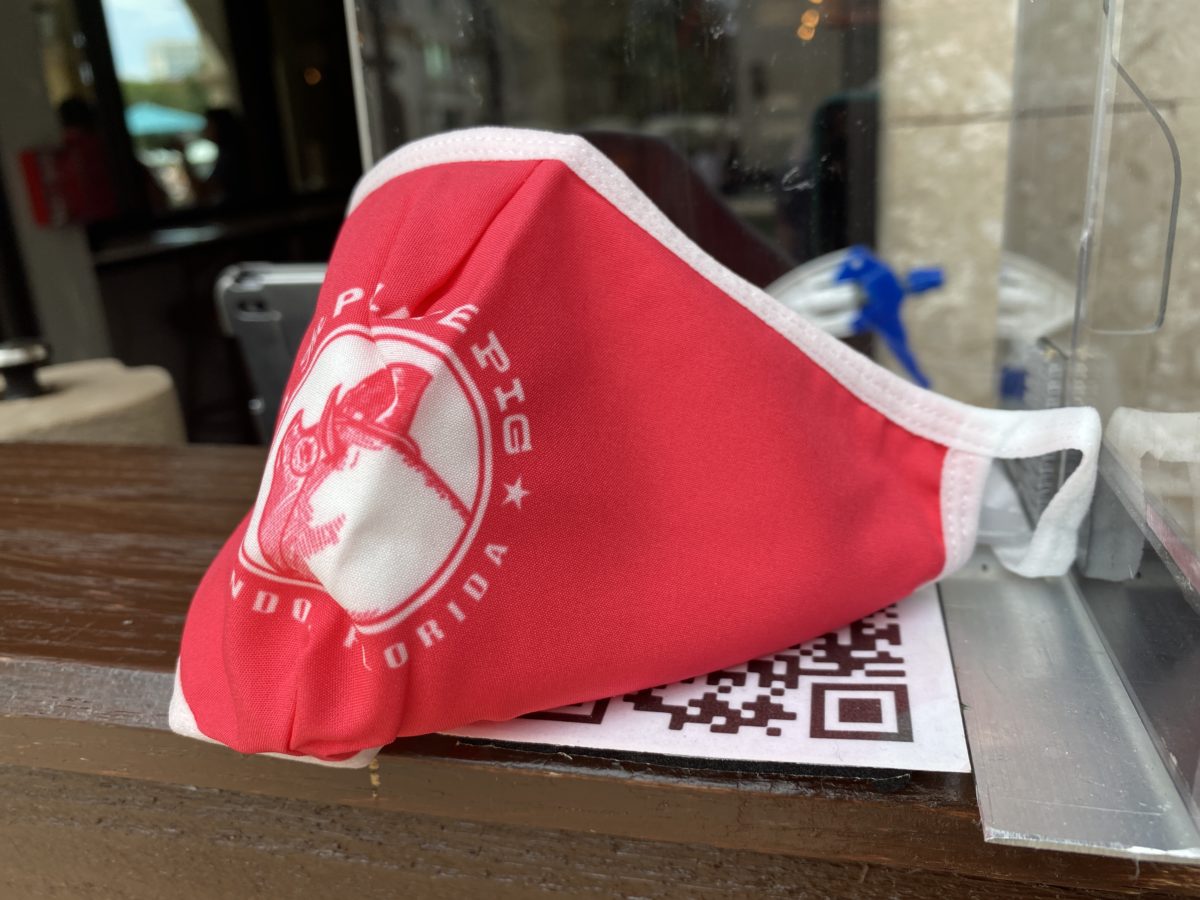 Polite Pig – fabric mask with the Polite Pig logo on the front center. Currently in stock, retails for $12.50.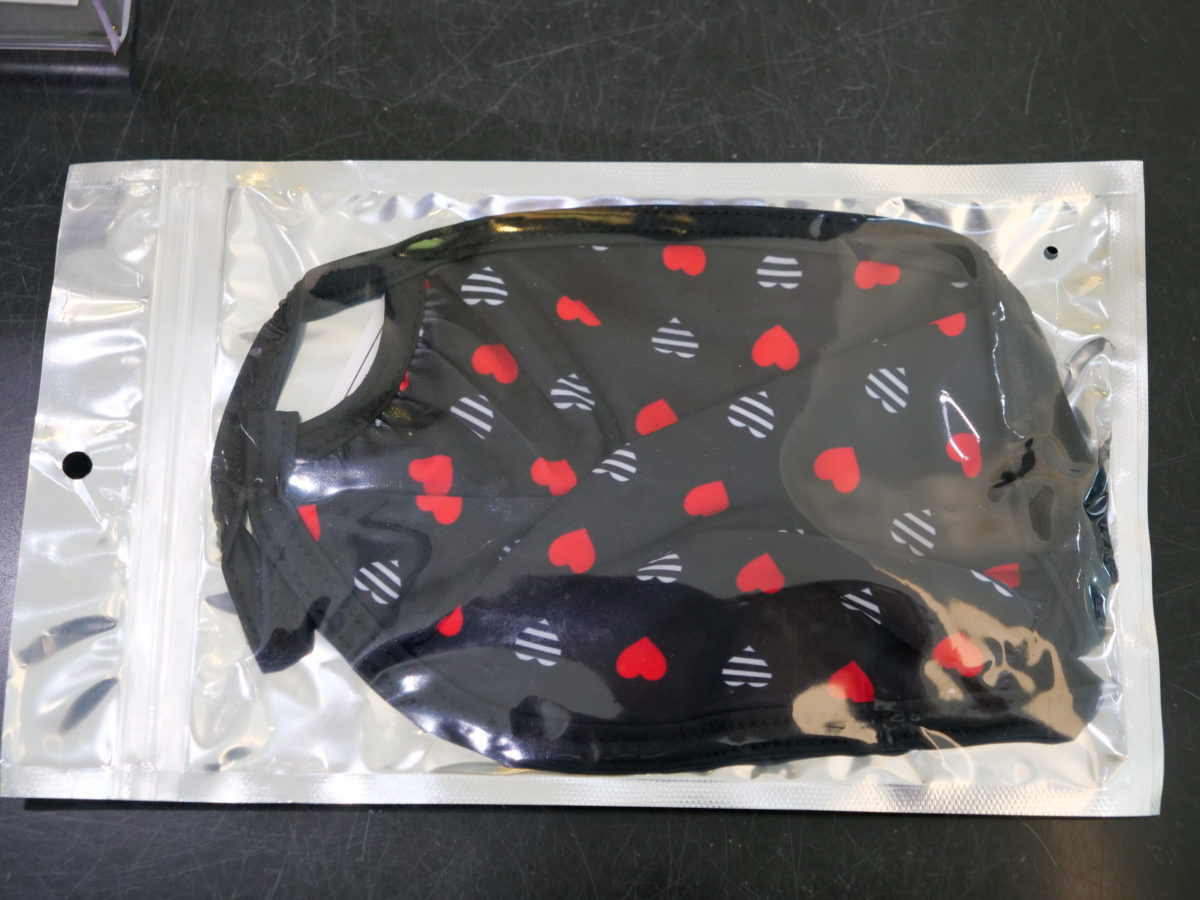 Sephora – cloth mask with cloth ear loops. Currently in stock, retails for $10, with $5 from each sale going to Tides Stronger Together Fund for COVID-19 relief now until July 31, 2020.
Shore – upcycled swimsuit material/cotton and linen/cotton options, both with adjustable ear loops. Currently out of stock, retails for your choice of 3 masks for $30.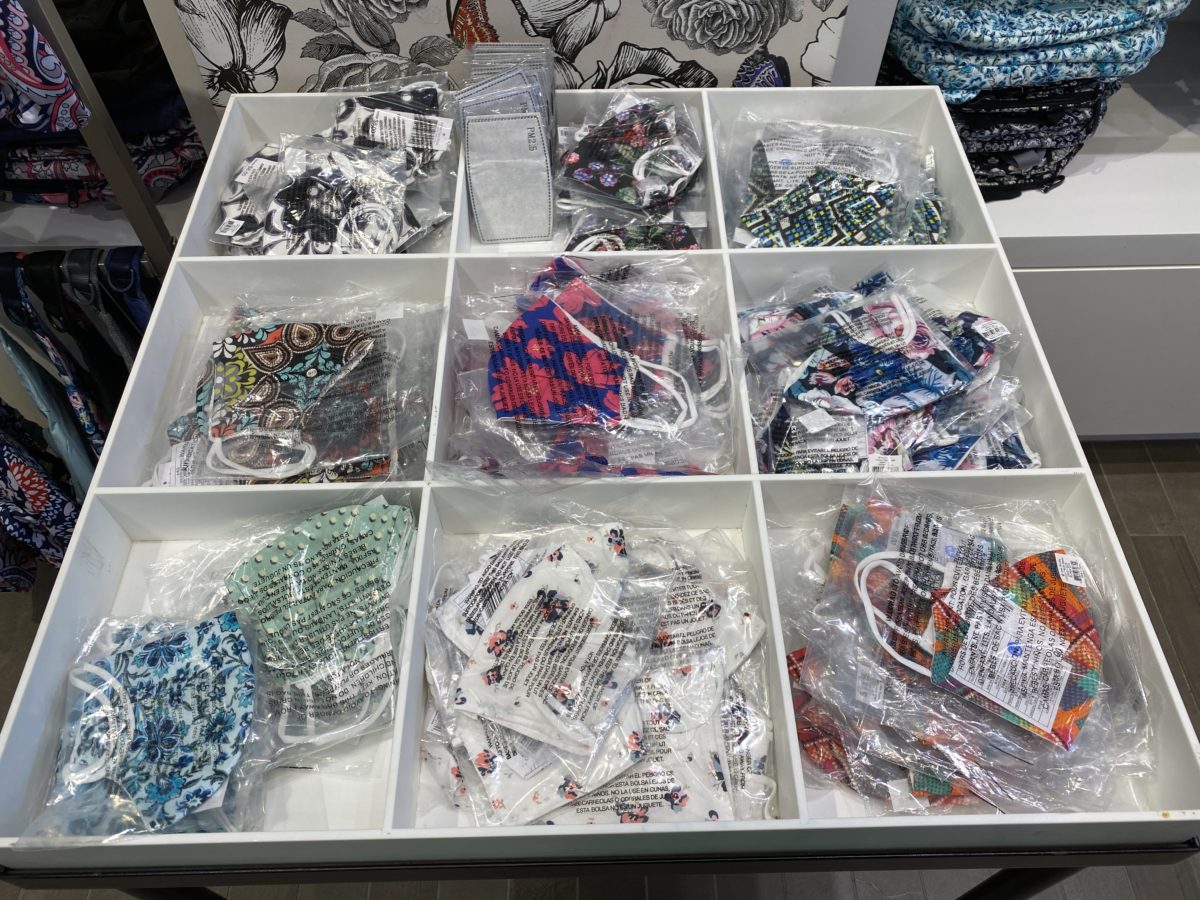 Vera Bradley – cotton masks, many prints available, and some solids. Has a filter pocket, filters are available for purchase from Vera Bradley as well. Currently in stock, retails for $8, limit 4 per customer.
At the time of the writing of this article, several shops have stated that they expect masks to arrive any day now, but have not yet received them and cannot guarantee a date of arrival. These shops are: Levi's, Volcom, JOHNNY WAS, Tommy Bahama, Columbia Sportswear, and francesca's. We do not have any pricing information on these future mask options.
What's your favorite mask option from those that we found? Let us know in the comments!