The castle gates aren't quite open, or even installed yet, but with how construction is taking shape on "Arendelle: The World of Frozen" in Hong Kong Disneyland, guests won't have to wait much longer before it's grand opening next year.
Thanks to Twitter user @hkdl_of_fantasy, we now have an overhead and up-close look at the Arendelle castle as it starts to come to life.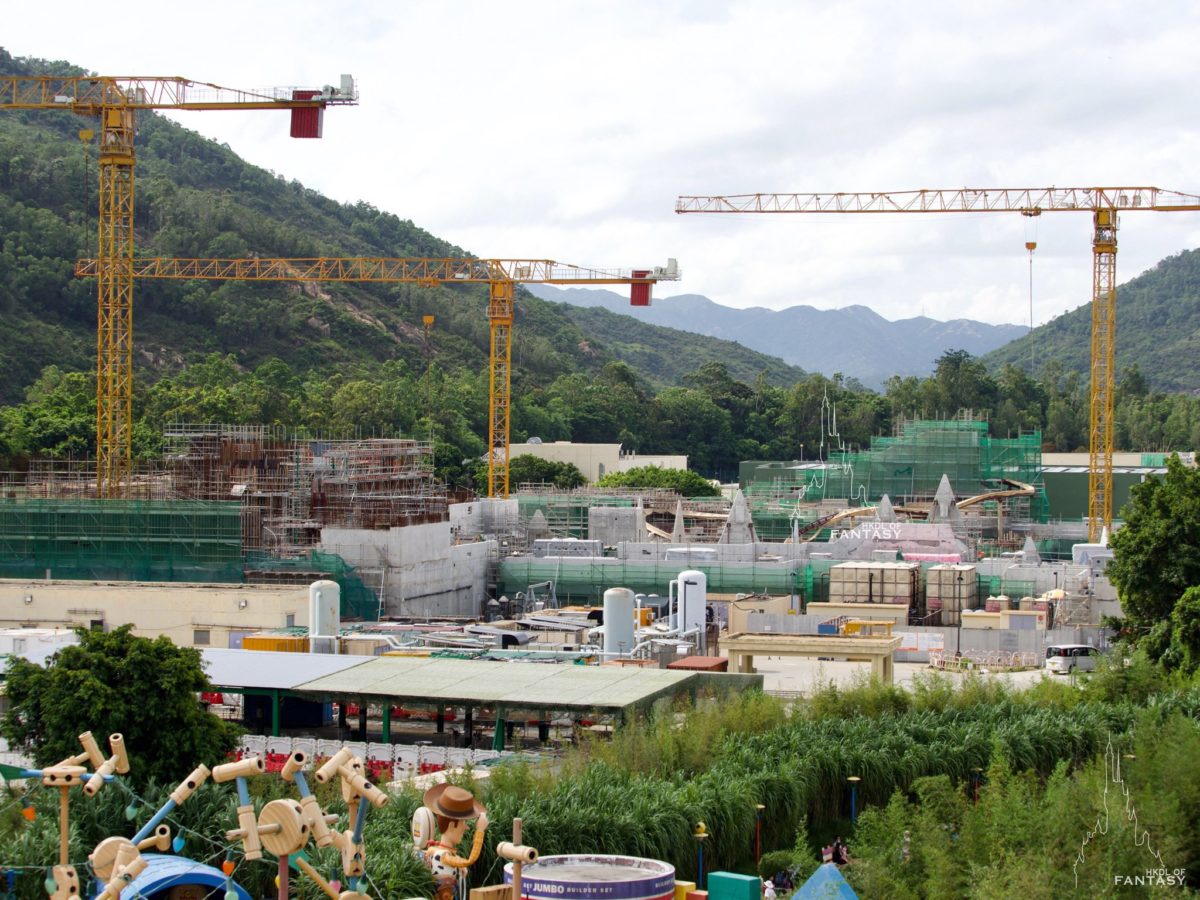 From an overhead view, we can see the construction just behind Toy Story Land, where the exterior of the Arendelle castle is starting to take shape.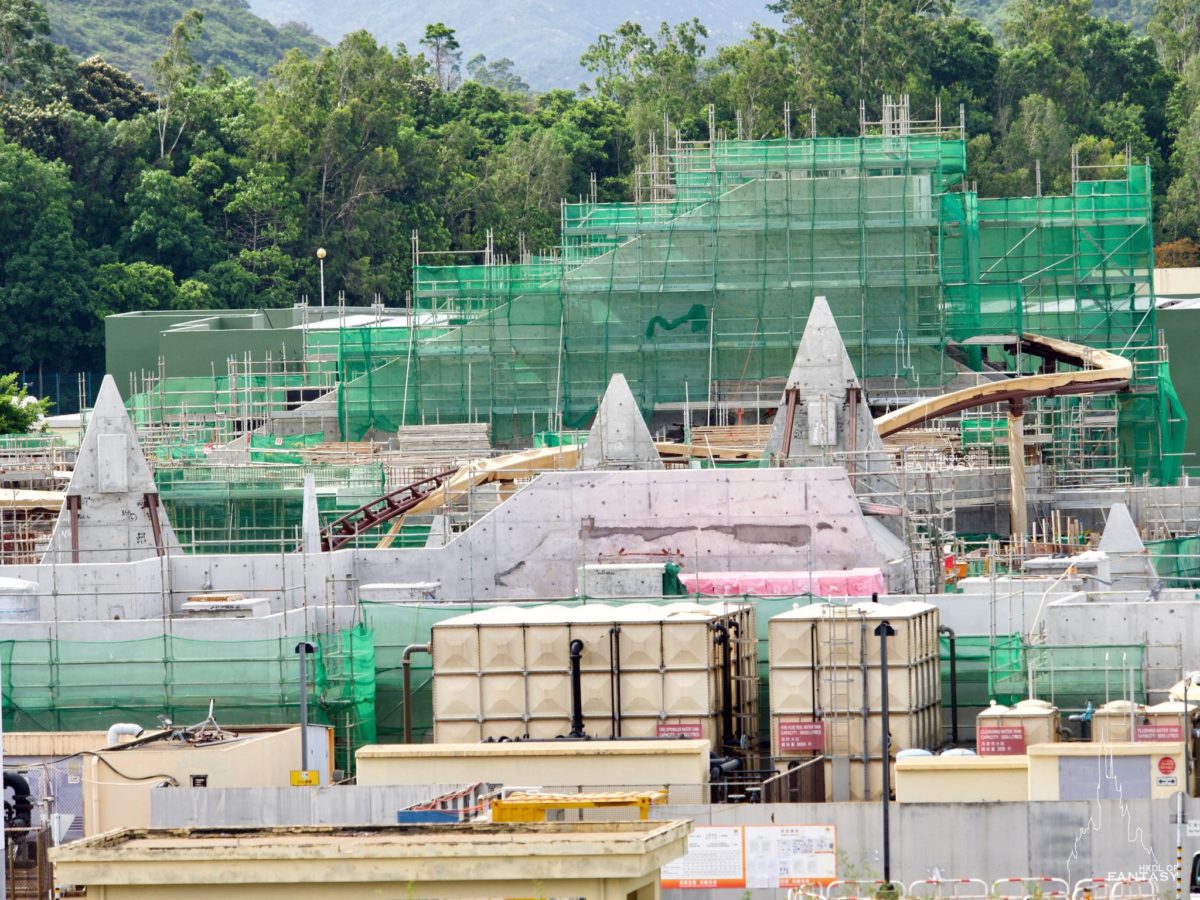 The pillars and spires of the castle can be seen here, as well as some track pieces for what looks like Wandering Oaken's Sliding Sleighs nearby as well.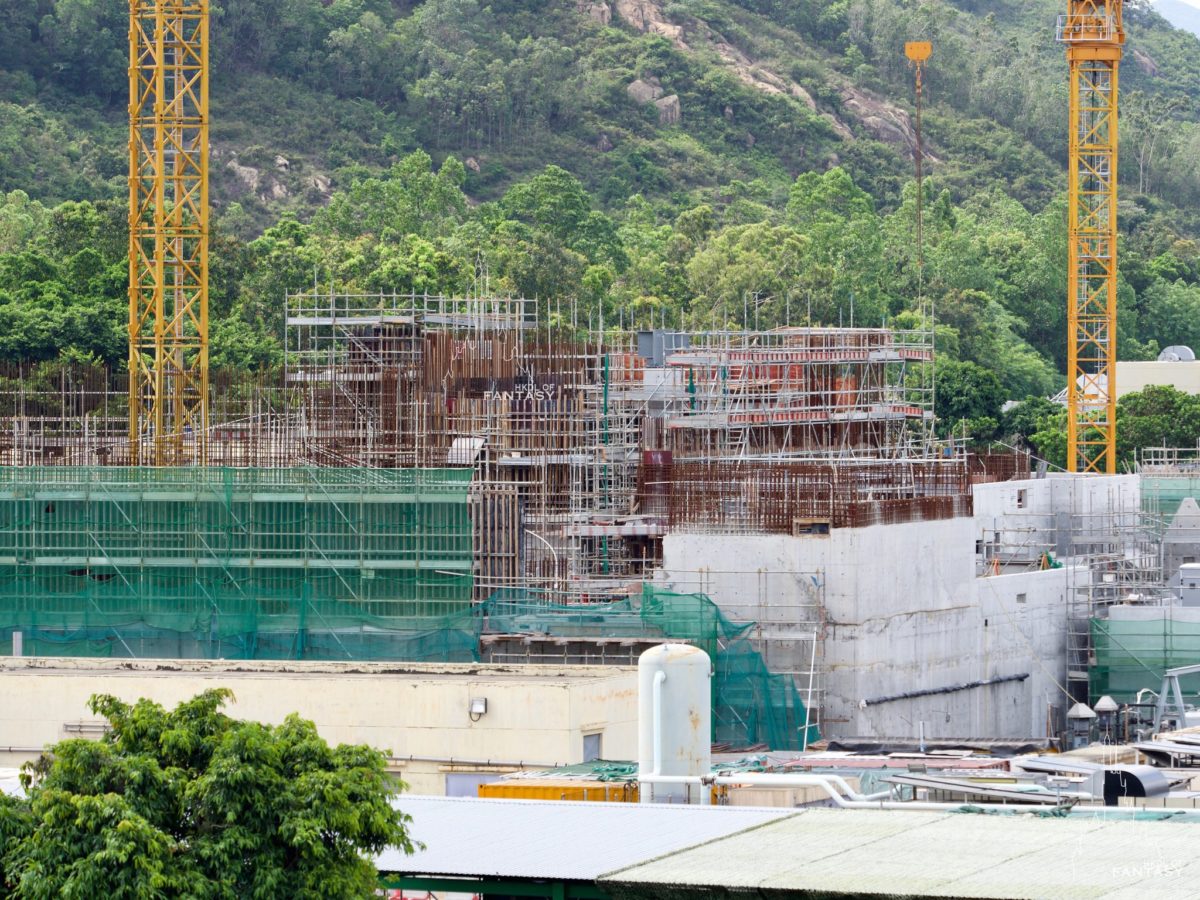 Just to the left of the exterior castle pieces, it looks like the construction of the show building where the "Frozen Ever After attraction" will reside.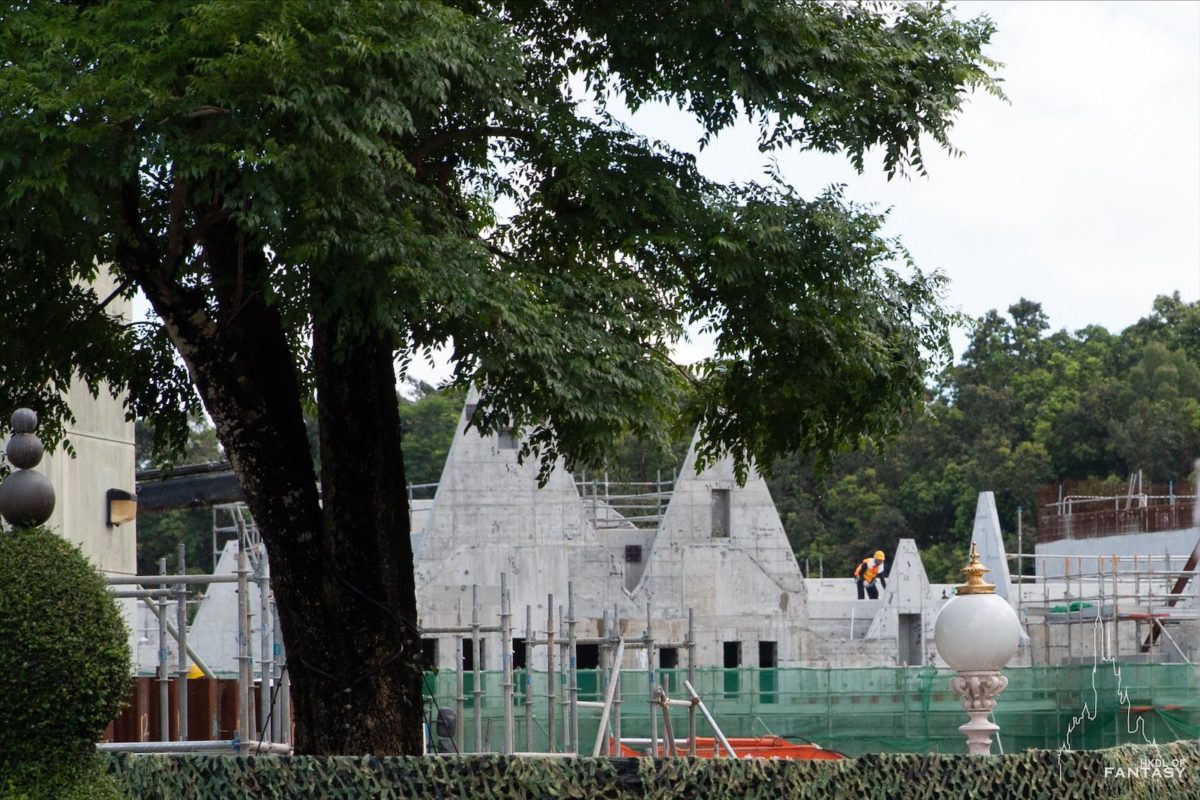 Moving to the ground level, we can see work being done on more of the exterior castle walls. The spaces for windows and extra exterior pieces have been marked on the steel structures.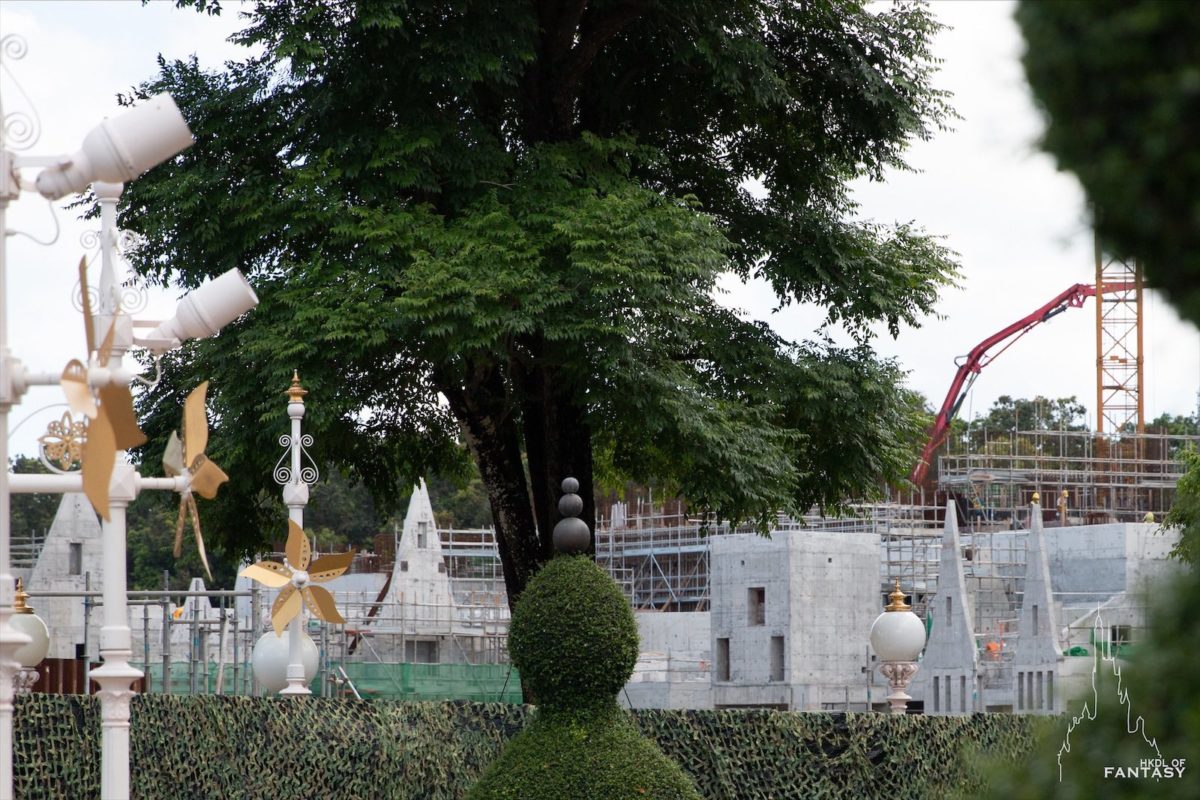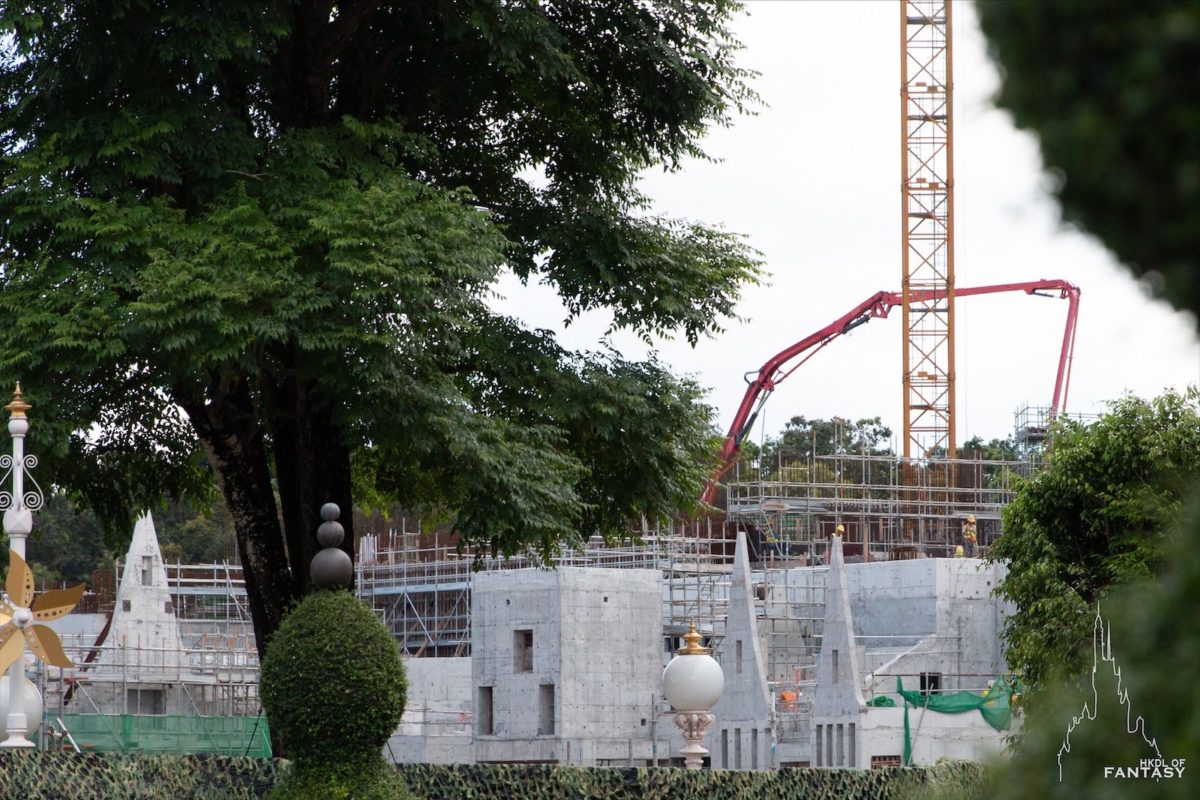 What looks like the castle gate entrance can be seen taking shape, giving guests a view at the construction right behind the facade pieces being built.
Are you excited to see "Arendelle: The World of Frozen" coming to life here in Hong Kong Disneyland? Let us know in the comments!
Feature Image Credit: @hkdl_of_fantasy.