This post may contain affiliate links; please read the disclosure for more information.
If you're looking to dress like the Mistress of Evil, or are already scouting out your Halloween costume, you'll want to check out this new Maleficent dress that's arrived at Disney Springs.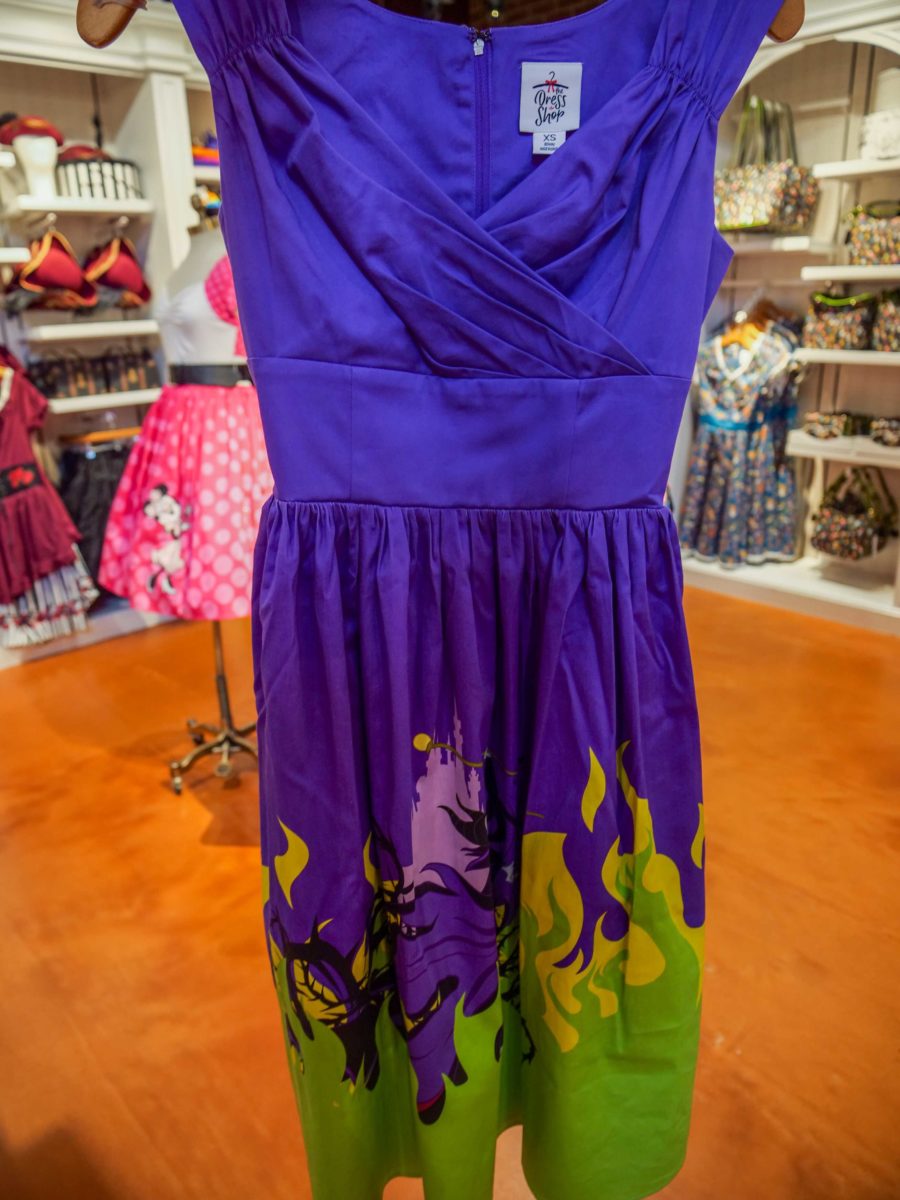 You'll be sure to make an entrance, with or without an invitation, with this vibrant purple sleeveless dress, with a fitted bodice and surplice neckline.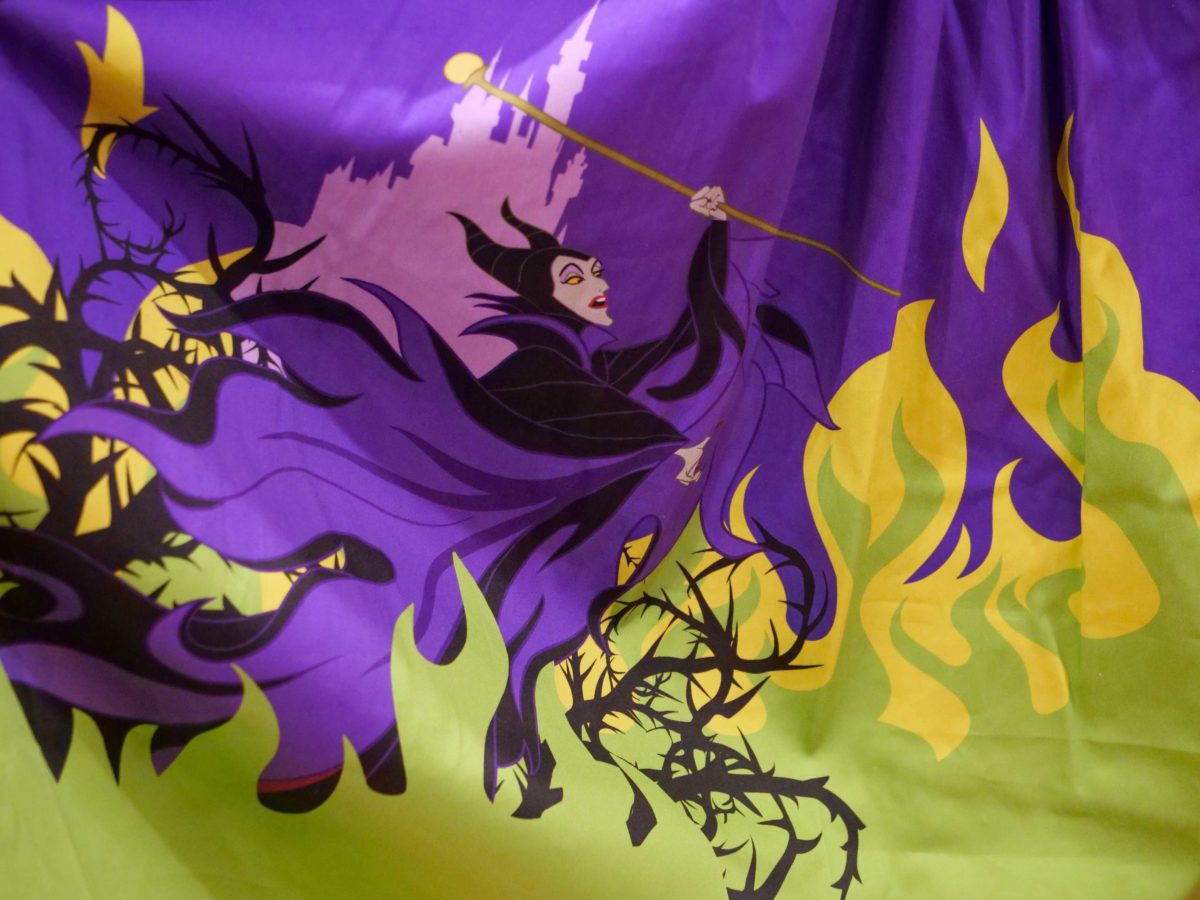 The base of the dress is made up of Maleficent's fiery green flames, with the sorceress casting her enchanting vines around Sleeping Beauty's castle.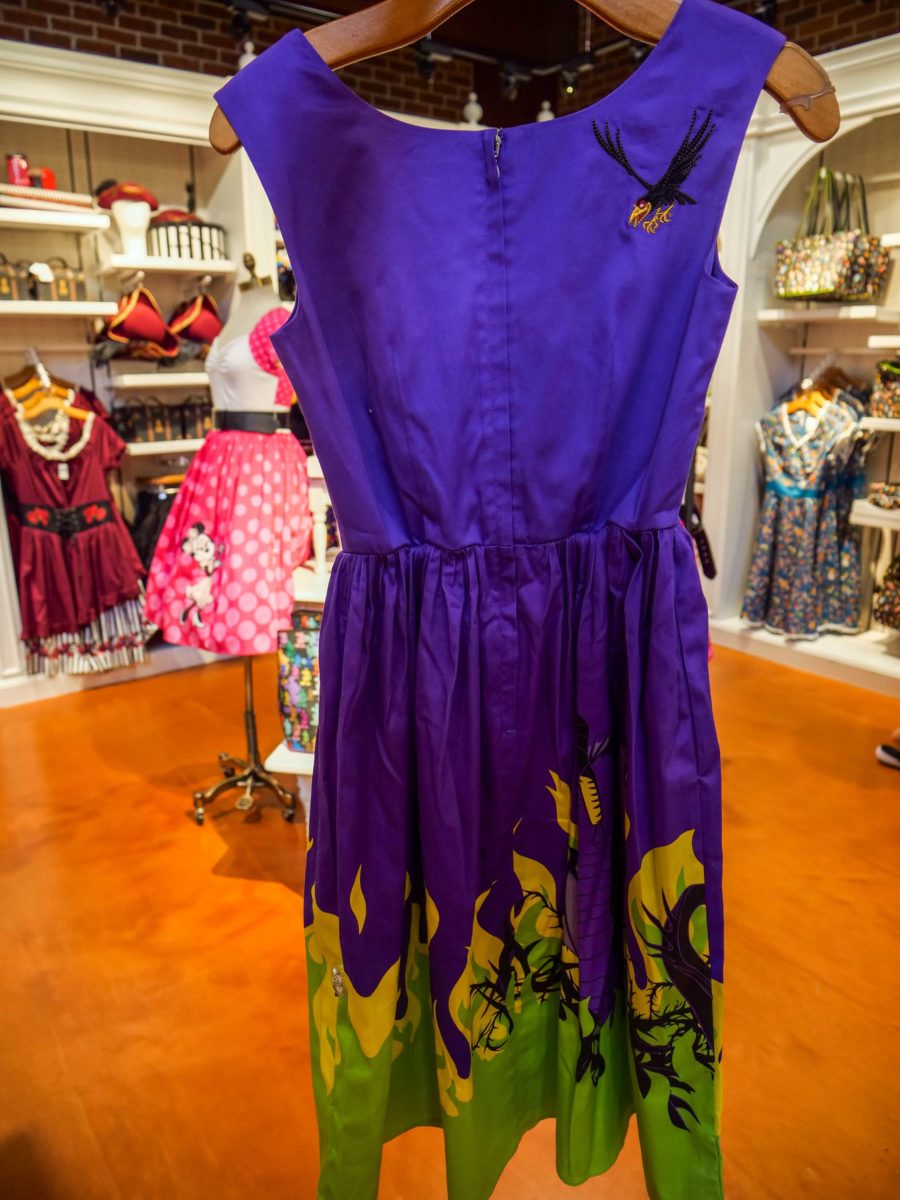 The back of the dress continues on with the fiery flame pattern, as well as showing off other nods to how evil Maleficent can really be. You can also see the zippered closure here.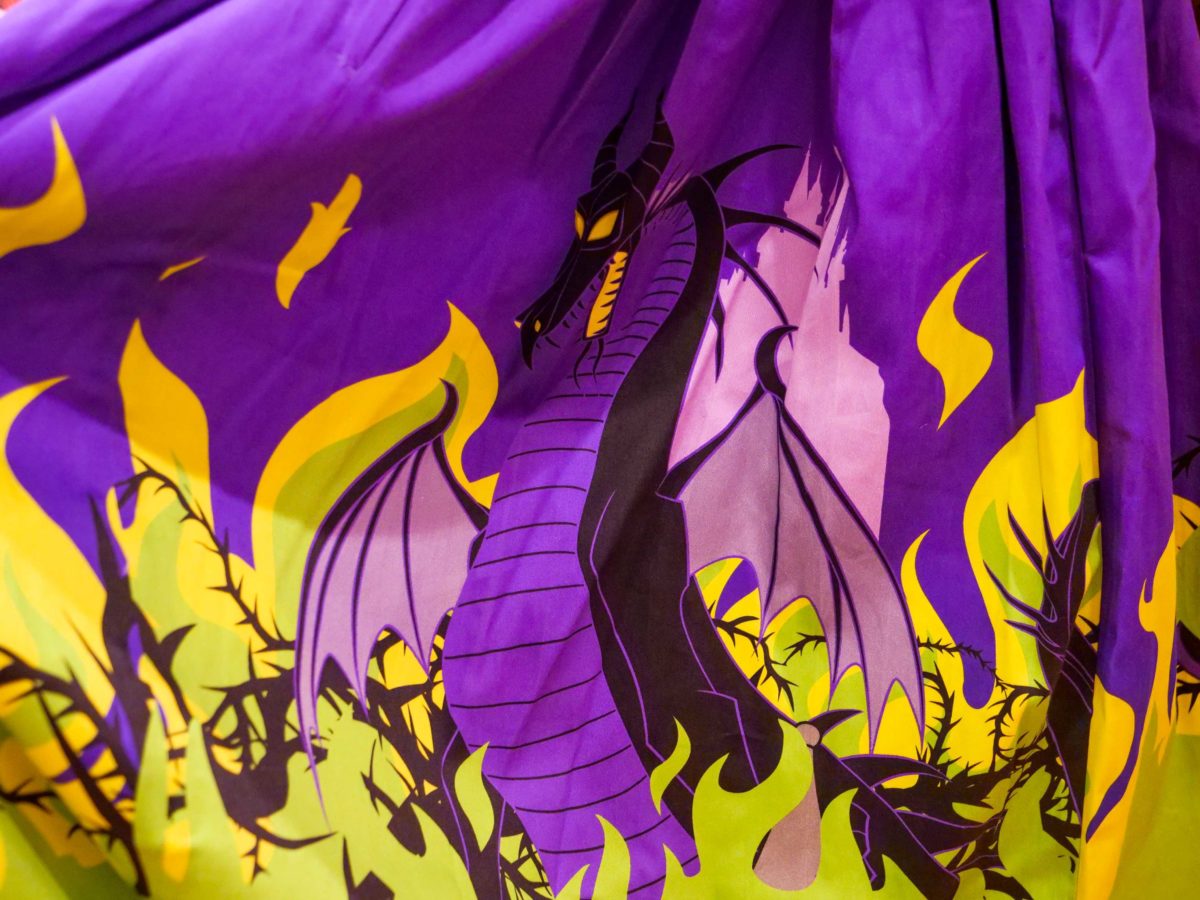 Maleficent is in her dragon form on the back, towering over the flames and thorns.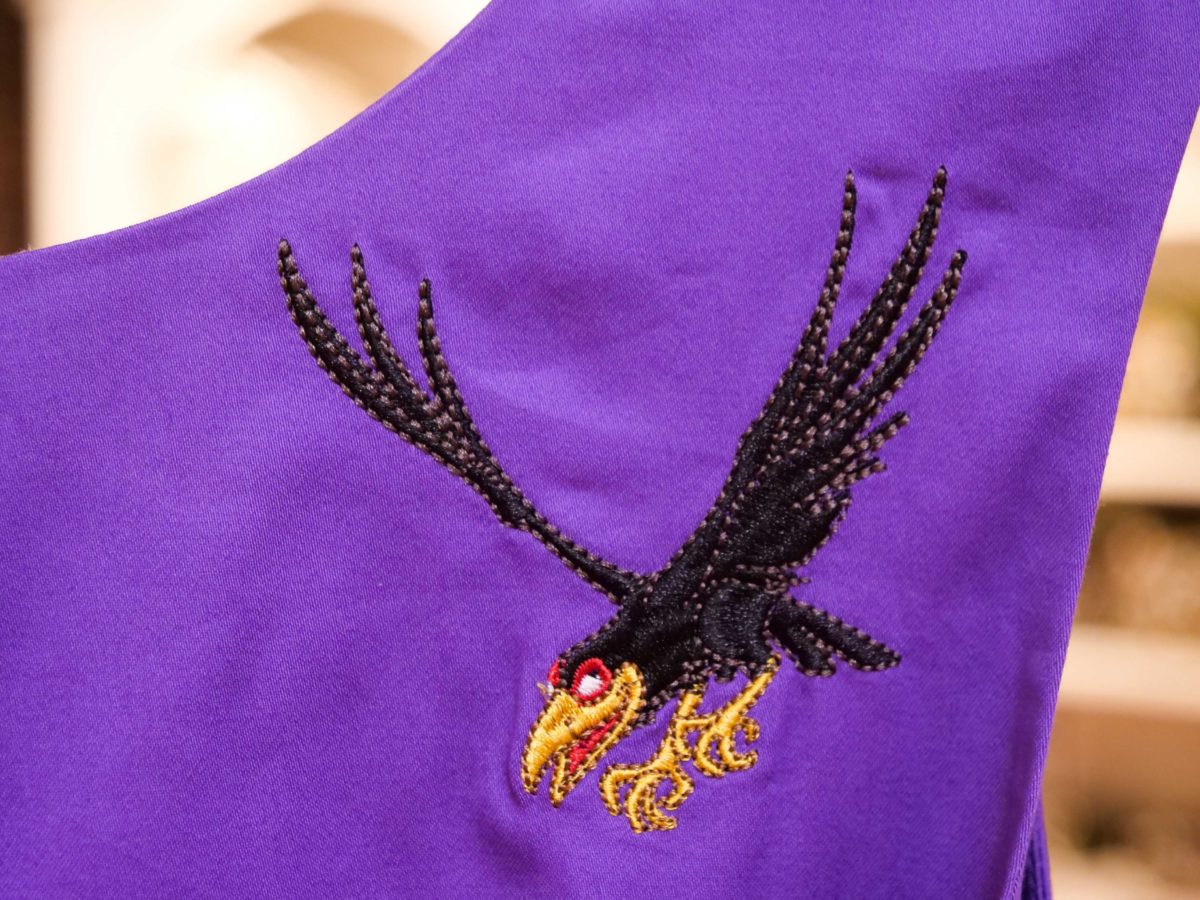 An embroidered Diablo the raven appliqué can be seen on the back of bodice, looming over the flames and keeping an eye on any dashing prince that tries to defeat his mistress.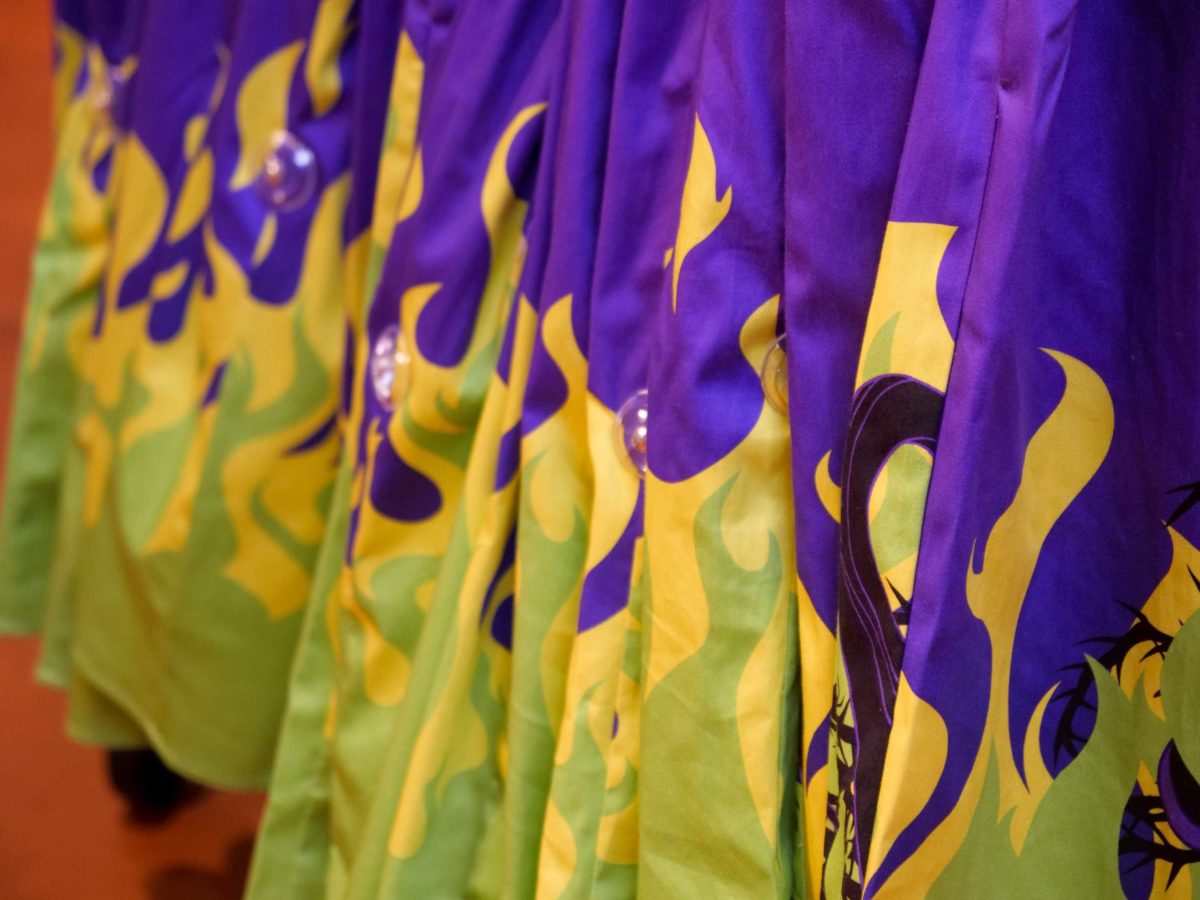 The pleated front panels on the dress almost hide Maleficent, but when they're expanded out to their full size, you can really see the dark magic that she's casting over the land.
We found this dress at The Dress Shop at the Marketplace Co-Op at Disney Springs, and it costs $128.00.
Will you be stopping in to add this dress to your Dress Shop collection? If you can't make it to Disney Springs to pick up this enchanting dress, you can find it on shopDisney here, where it debuted back in May.