While we haven't been able to visit the parks, that doesn't mean we haven't been able to track the progress of the painting of Cinderella Castle in the Magic Kingdom. Thanks to our friend in the skies @bioreconstruct, we've been able to track the project step by step and today it seems the project is nearly done!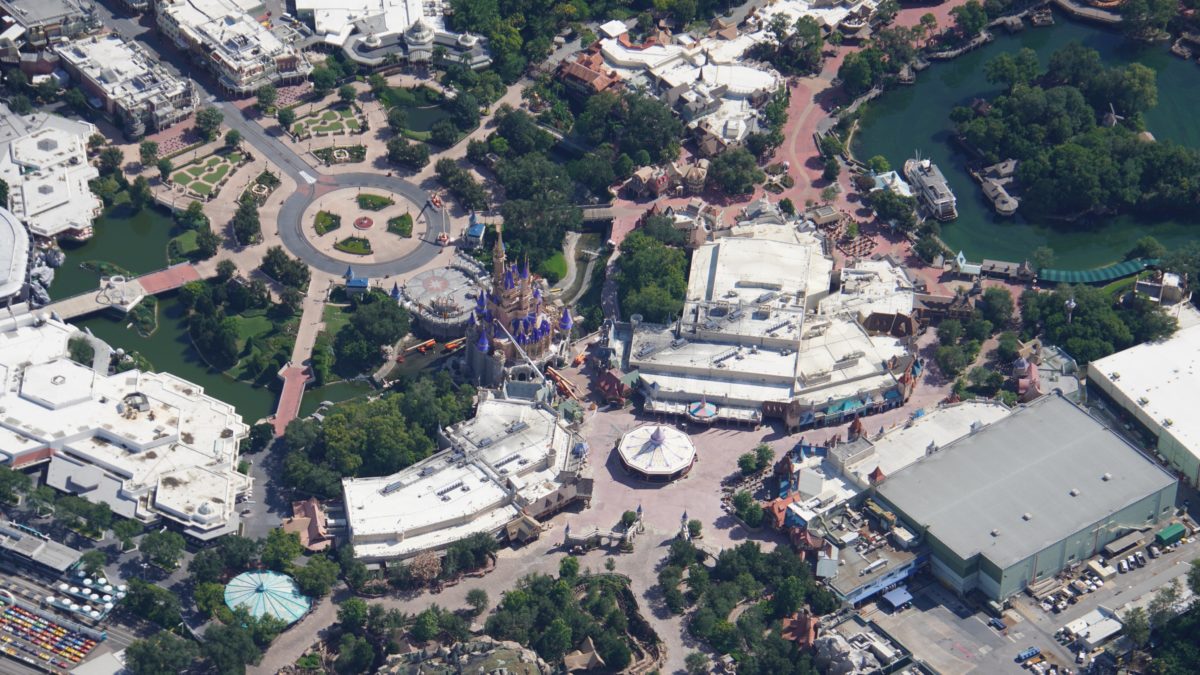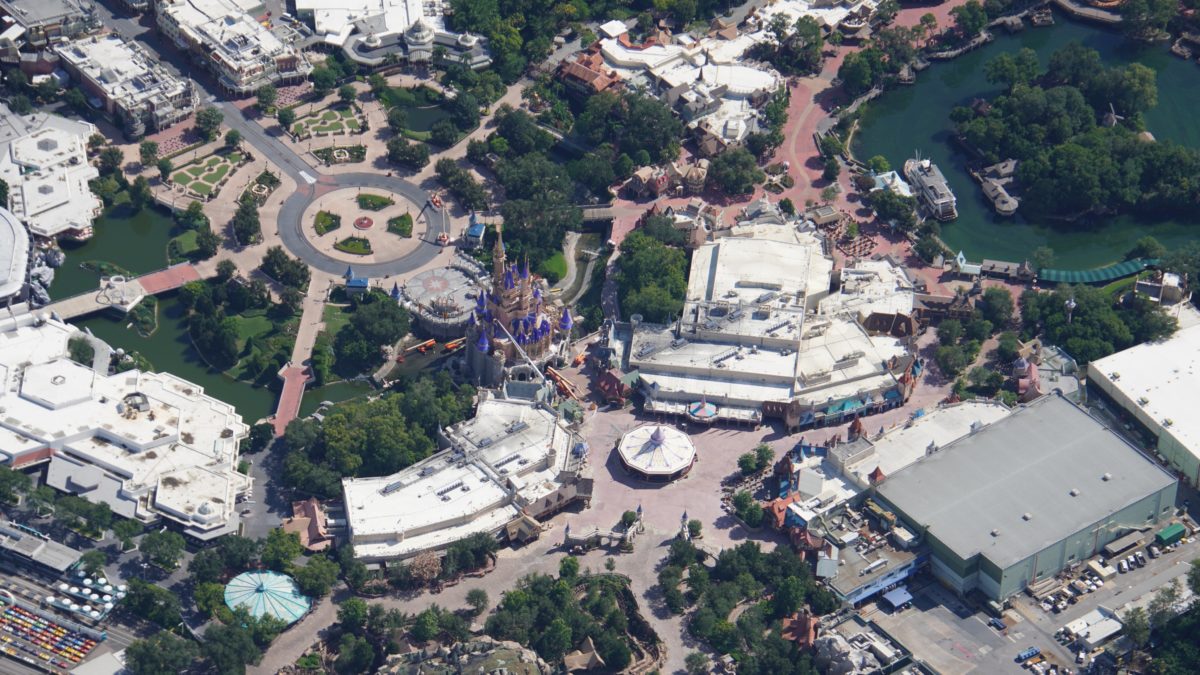 Our first views of the castle come in the form of wide shots, which allows us to see an empty hub, which also seems to have their roofs painted a brighter blue to compliment the new color scheme of Cinderella Castle.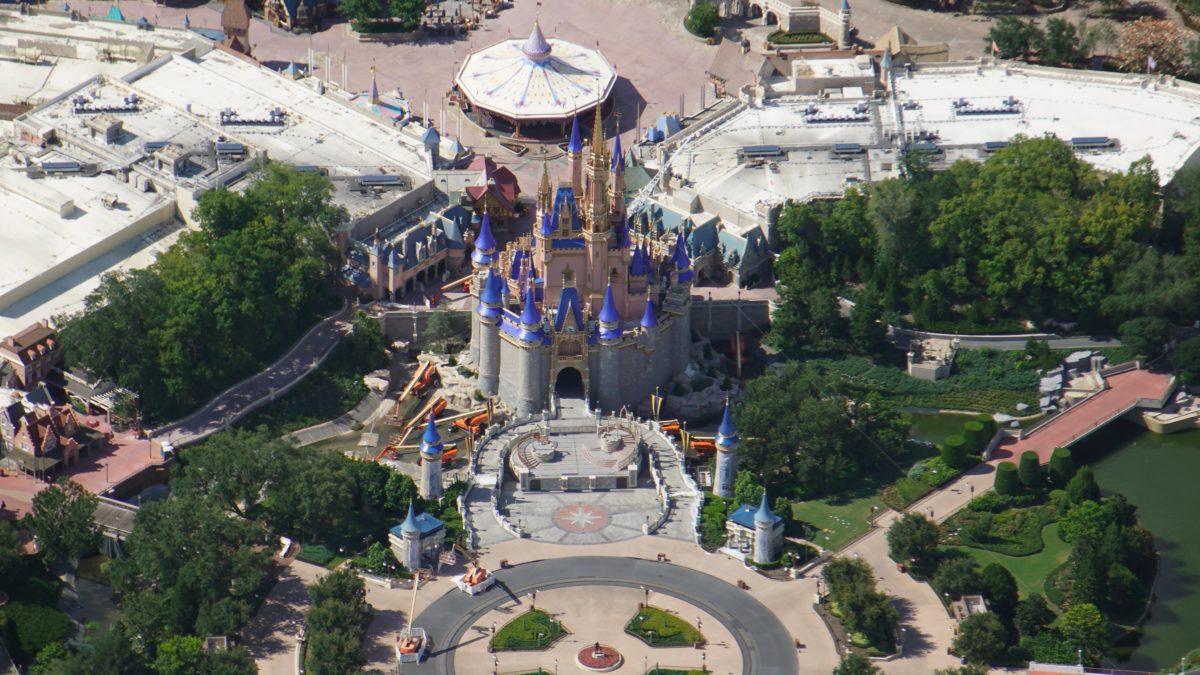 Getting closer, we can see that this repaint is nearly complete. All of the castle seems to be painted a brighter pink with shiny blue roofs, with matching gold trim, making this castle look perfect for a fairytale.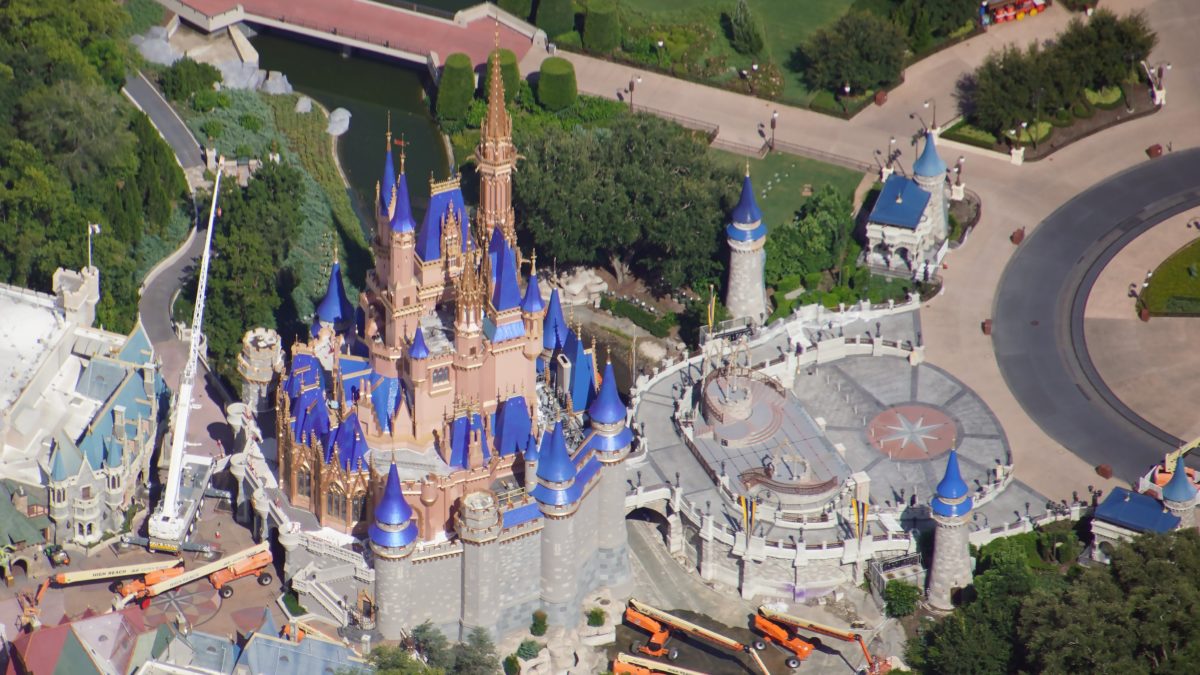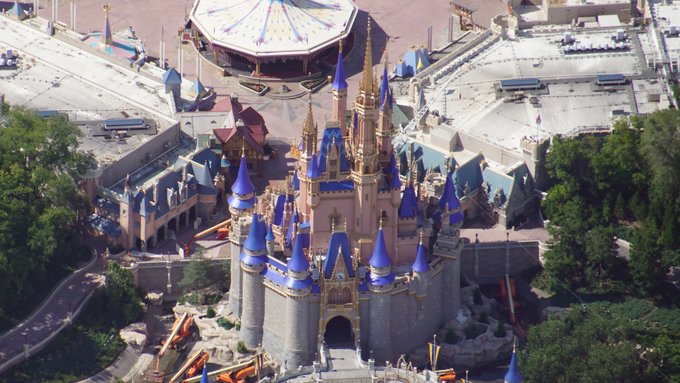 It truly looks like the top of the castle was "dipped" in gold and it was nice to see they brought those elements throughout the entire castle.
What do you think of the this new paint job? Do you miss the old color scheme or is this your idea of a perfect castle? Leave us a comment below!
Featured Image: @bioreconstruct on Twitter