After several weeks of rumors and reports from basketball insiders, it was officially announced two days ago that the NBA would be resuming its 2019-2020 season at Walt Disney World. In those two shorts days, one of the three resorts expected to house NBA players and personnel, Disney's Grand Floridian Resort & Spa, is already seeing significant changes in order to create the so-called "bubble" for the teams.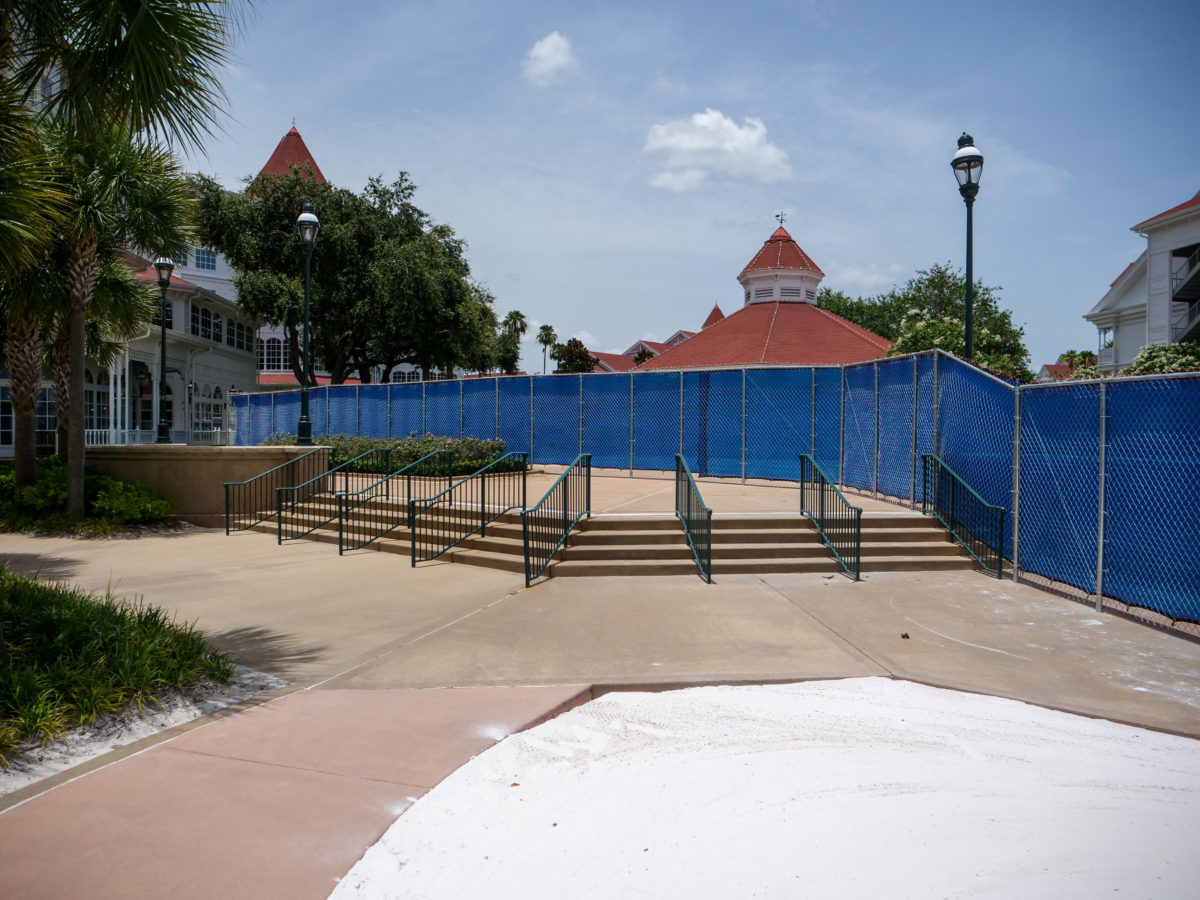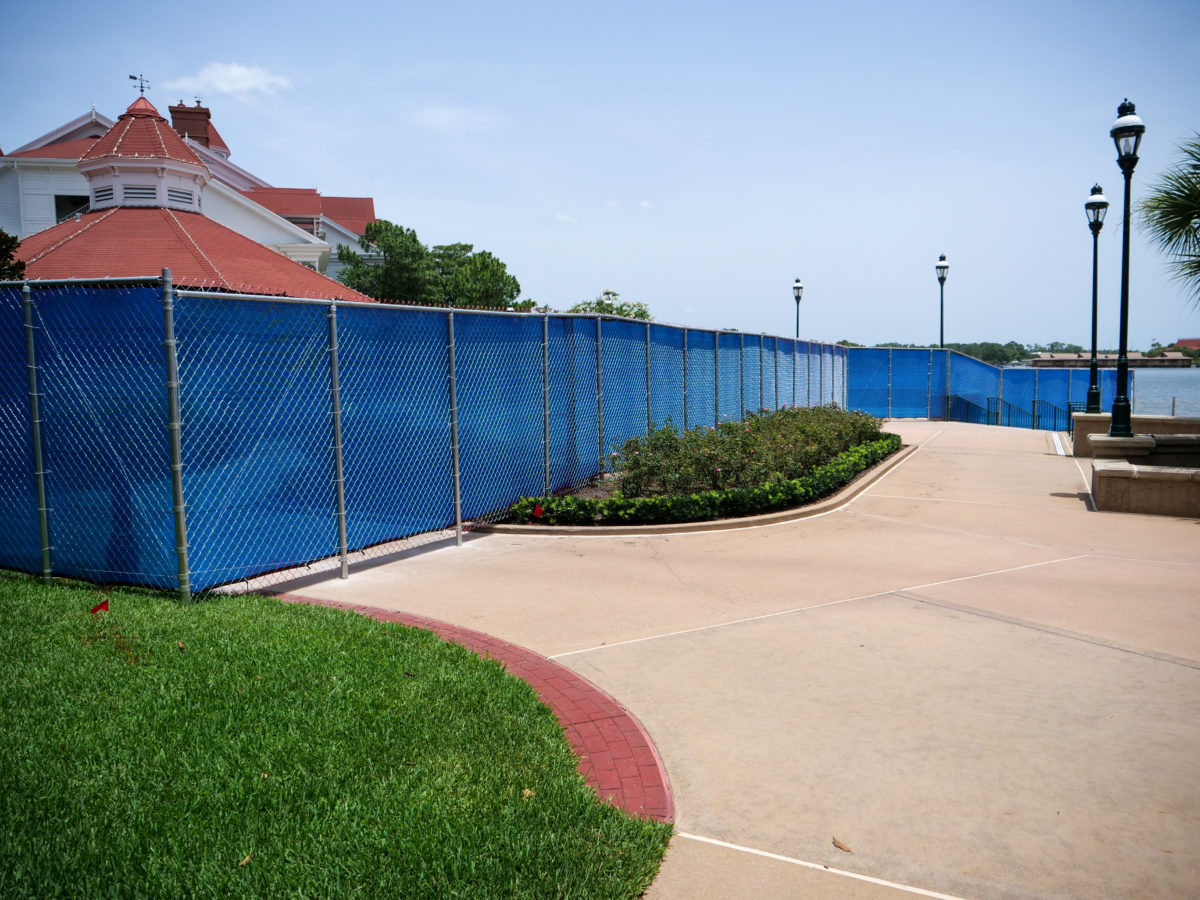 Seemingly never-ending lengths of fencing have been added through – and we do mean through – the property, separating roughly one-third of the resort from the rest. This portion, closest to the Magic Kingdom on the north side of the property, houses the convention center.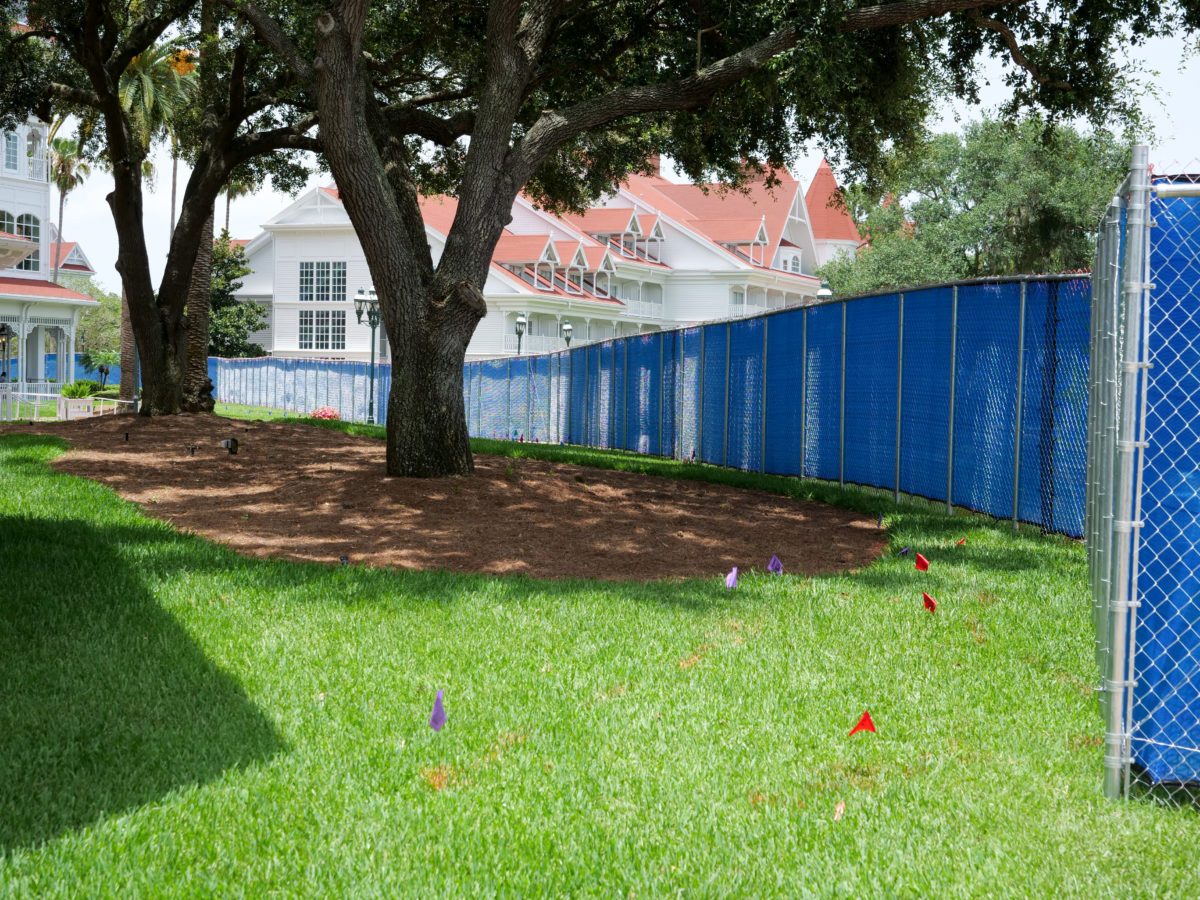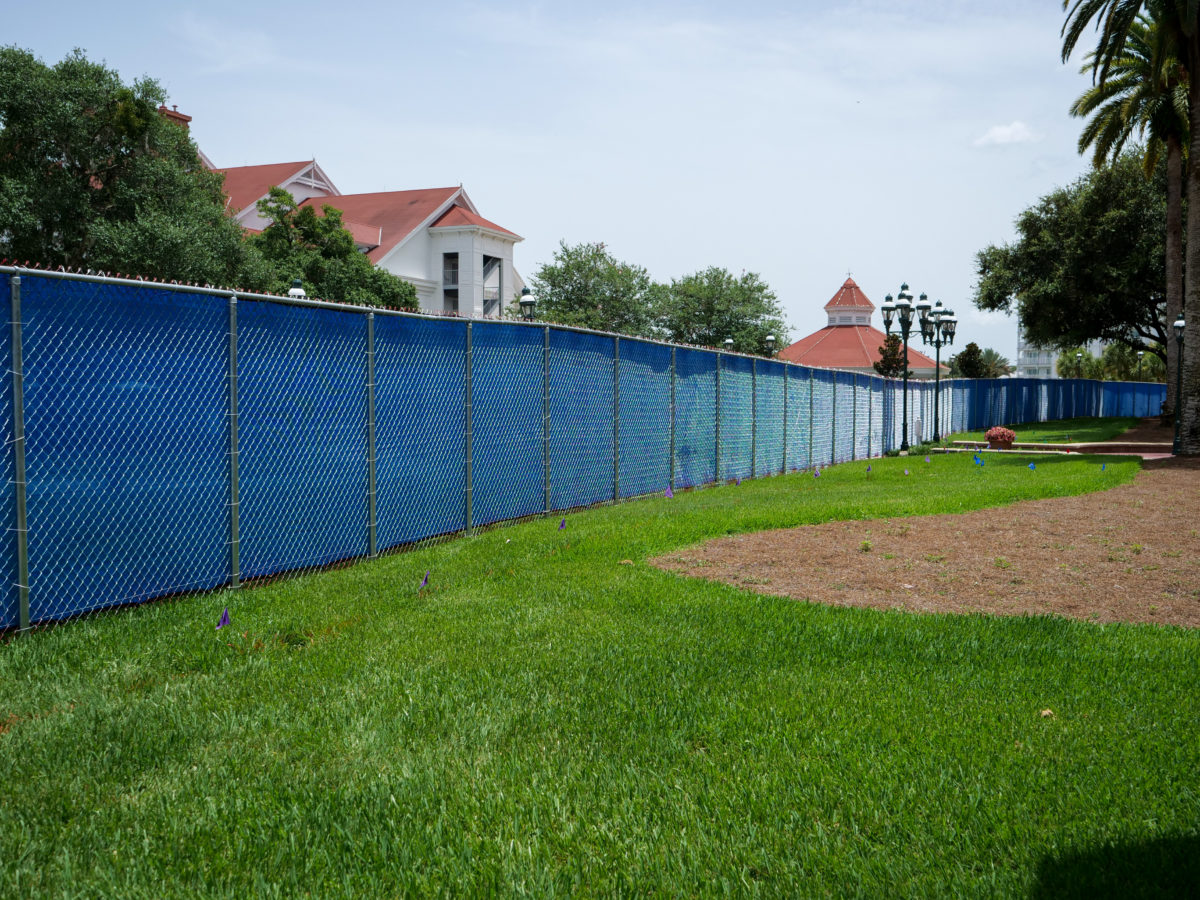 The fence starts at the beach near the Alice in Wonderland-themed Splash Pad and then extends north along the main building of the resort, which houses restaurants like 1900 Park Fare, Citricos, and Victoria & Albert's. It's also home to the well-known Grand Floridian lobby and monorail station. Guests staying here should know in advance the Courtyard Pool is located on the NBA side of the resort.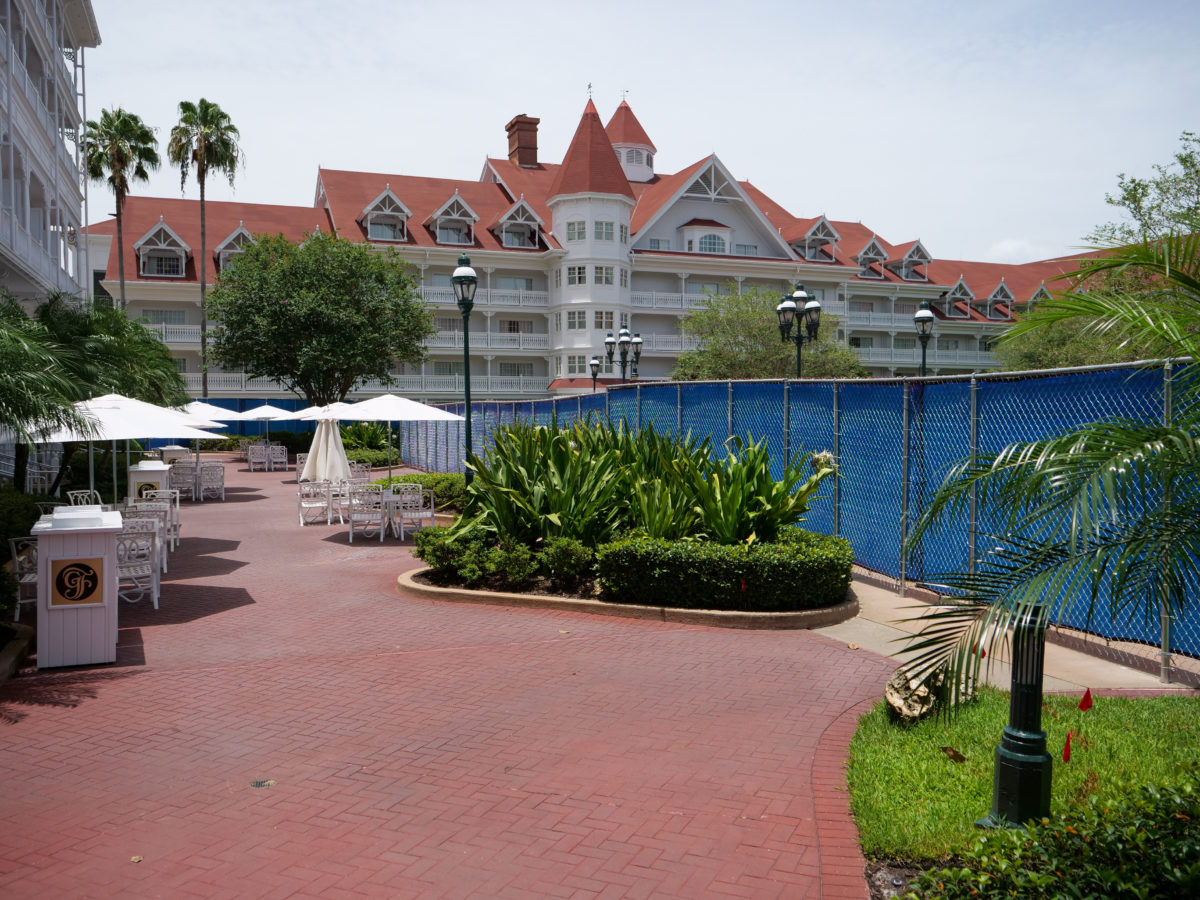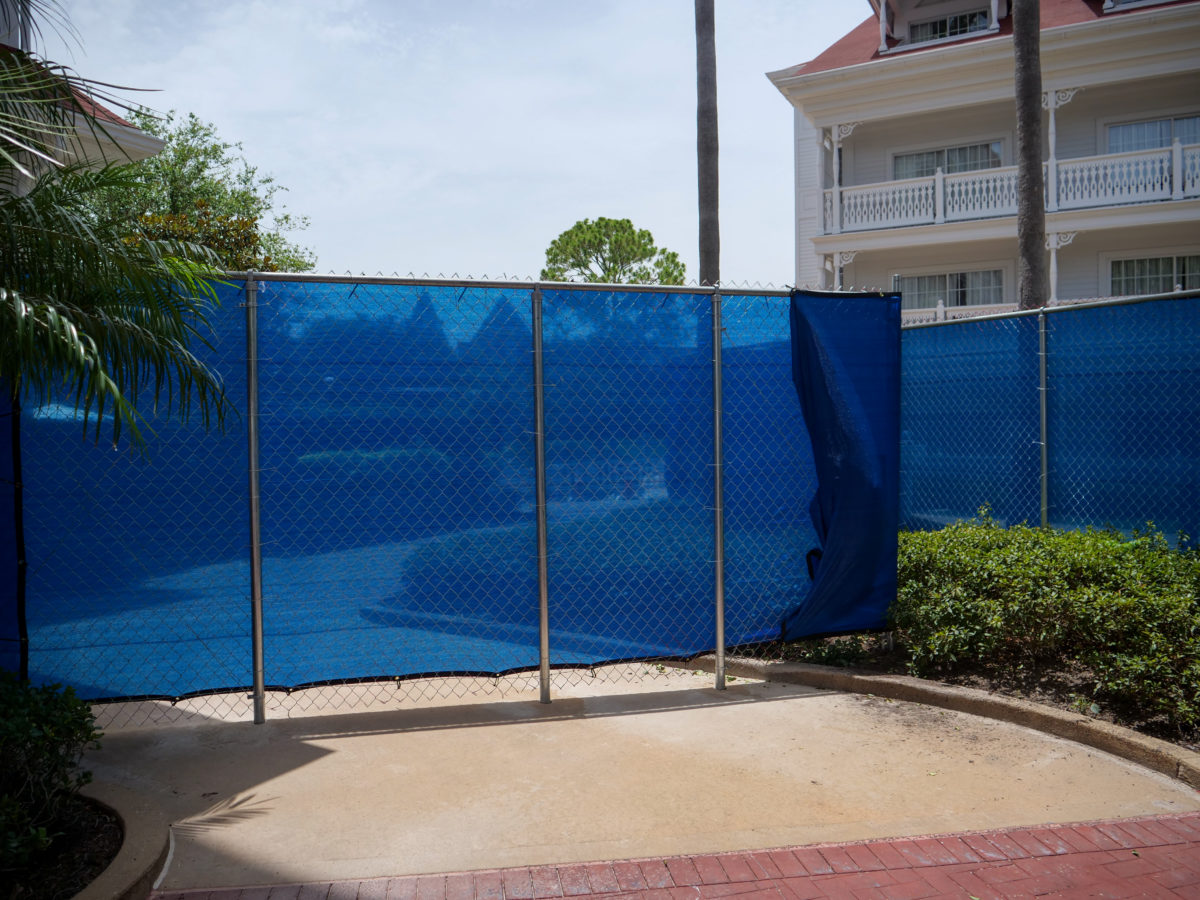 The barrier continues on past the patio seating for Gasparilla Island Grill and then zigs over to cut off access to the service road loop which is nestled between the convention center and main structure.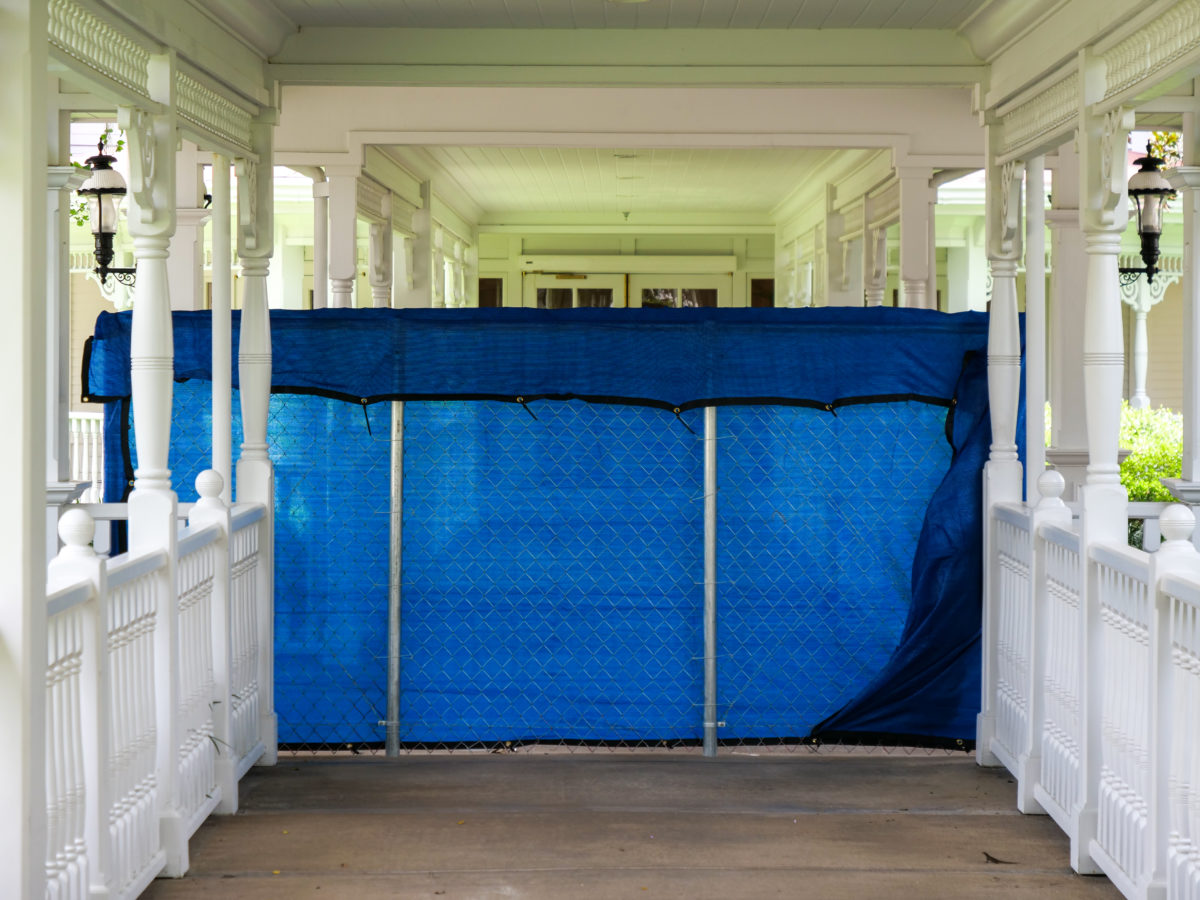 Guests attempting to walk from the main lobby to the convention center via the front of the resort will also be abruptly met by a fence. All fences have a blue covering added, presumably to provide a little bit of privacy to the guests on either side.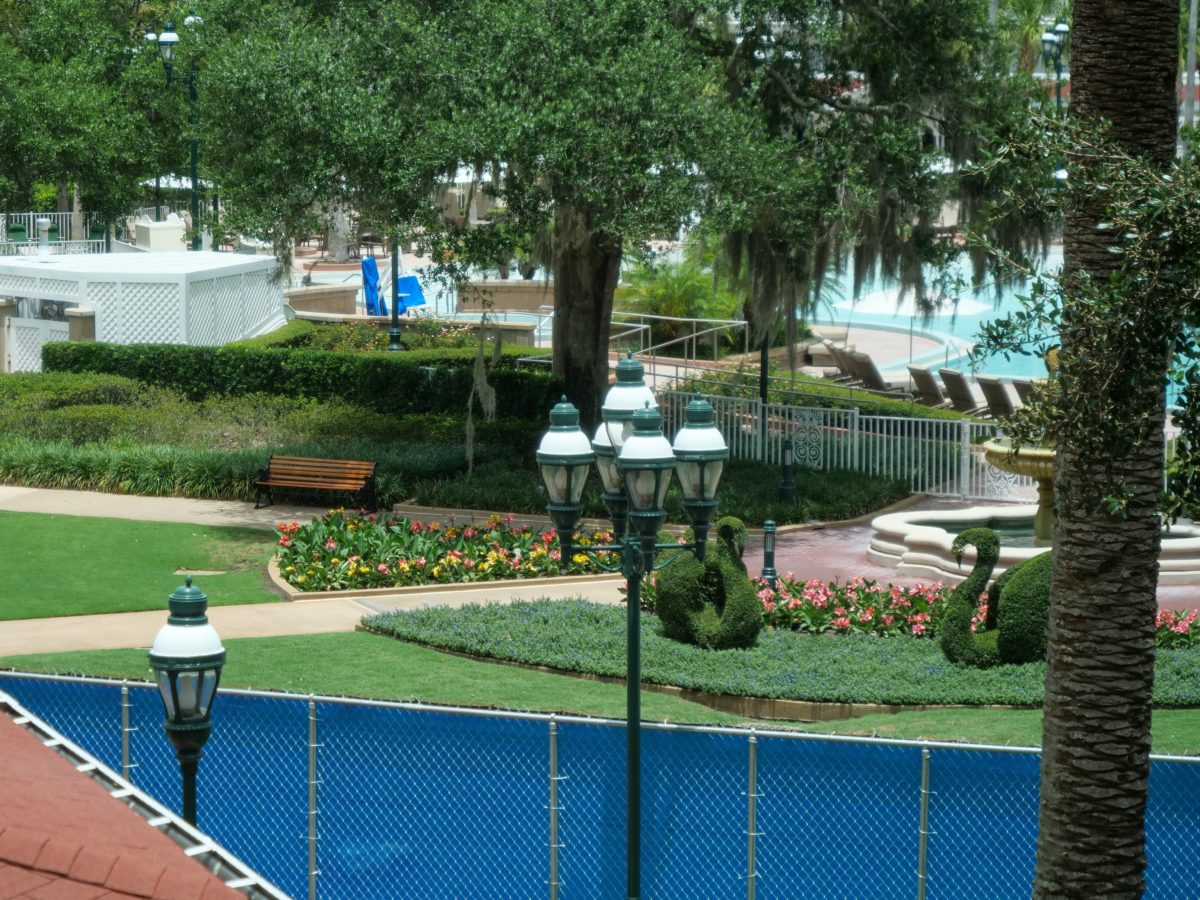 Though the fence does little to provide any kind of privacy when viewed from the 2nd floor or higher, which may be an unavoidable aspect to resort guests and NBA players and their families cohabitating within the same resort.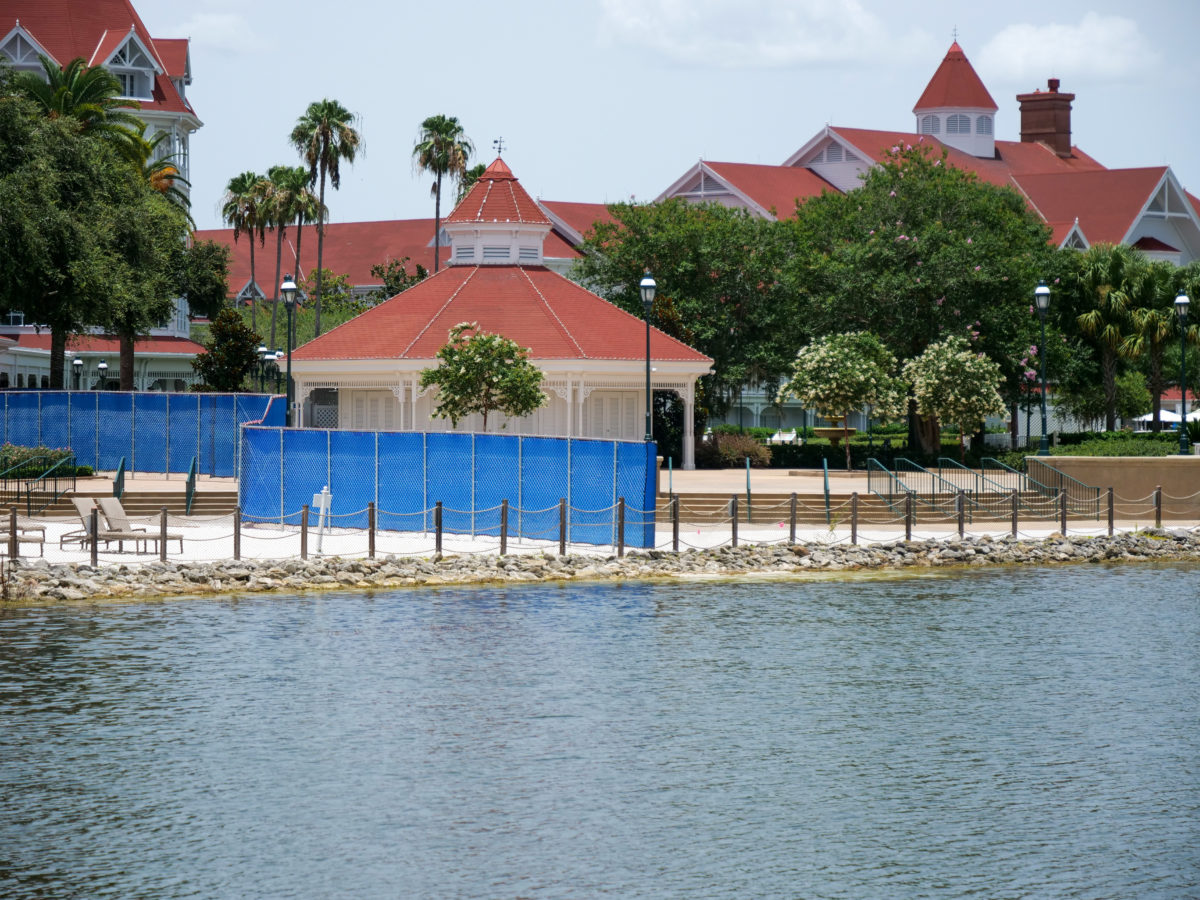 As we mentioned earlier, the fence begins at the beach, and that was meant literally. The fence truly begins at the shore of the Seven Seas Lagoon, completely separating guests on either side.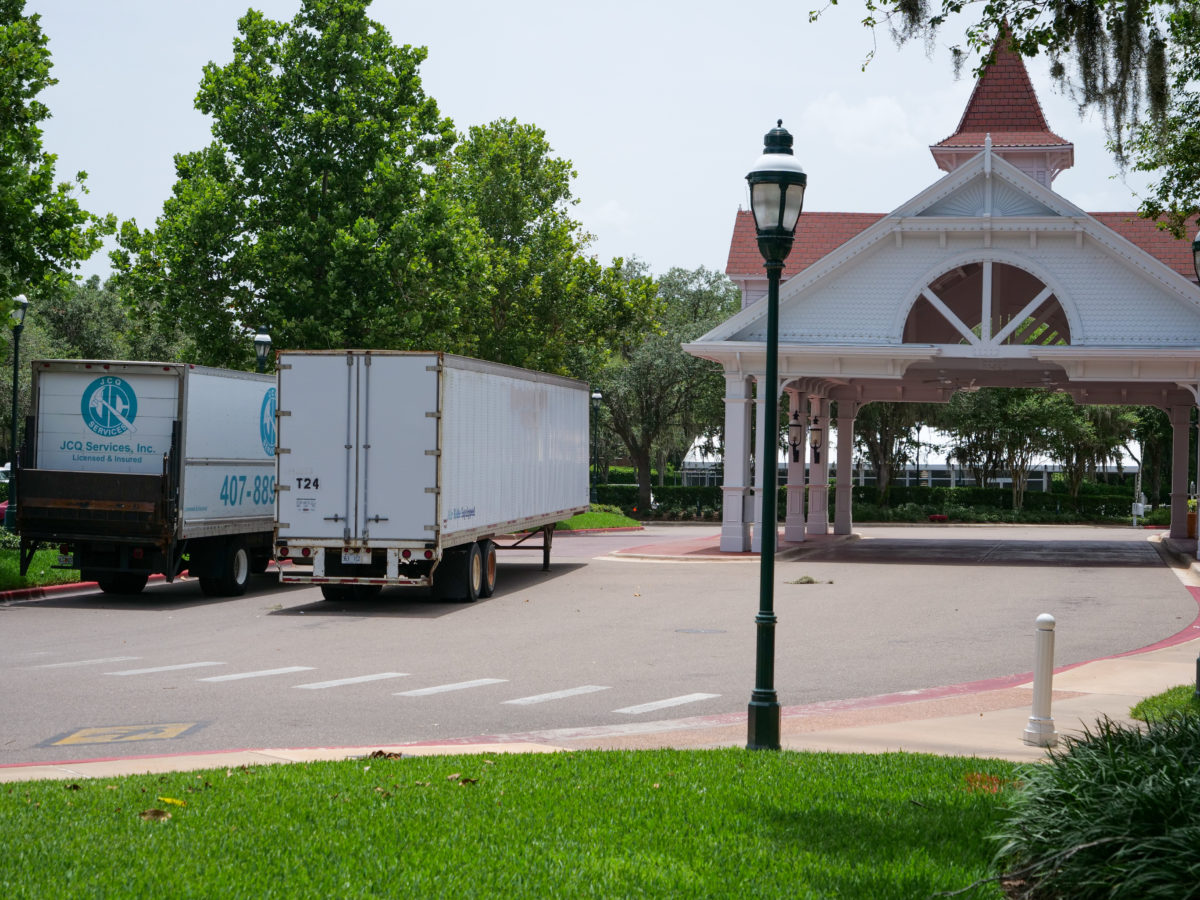 At the convention center, an unhitched trailer and truck belonging to a service company are parked in front. Supplies have begun being delivered for the conversion of the center into more usable space as it becomes part of a self-contained city of sorts.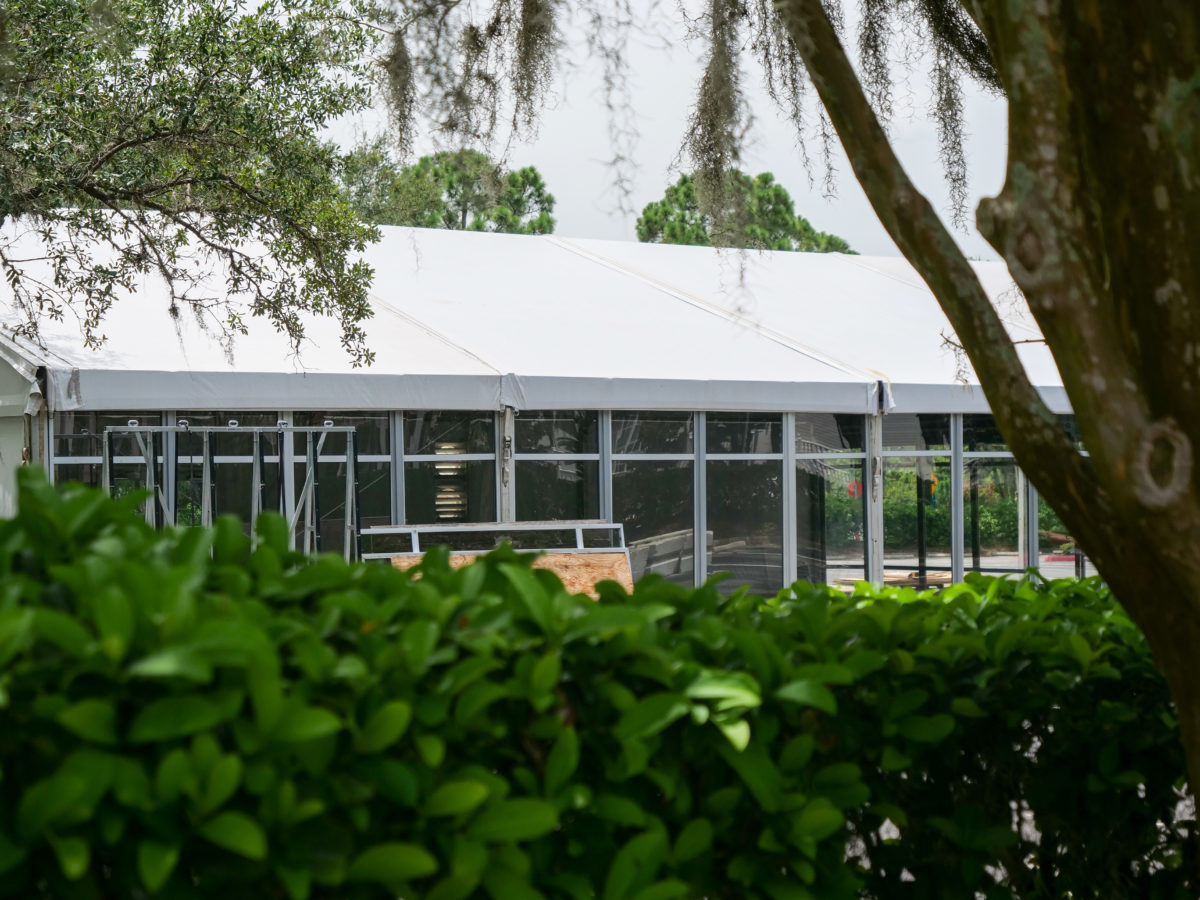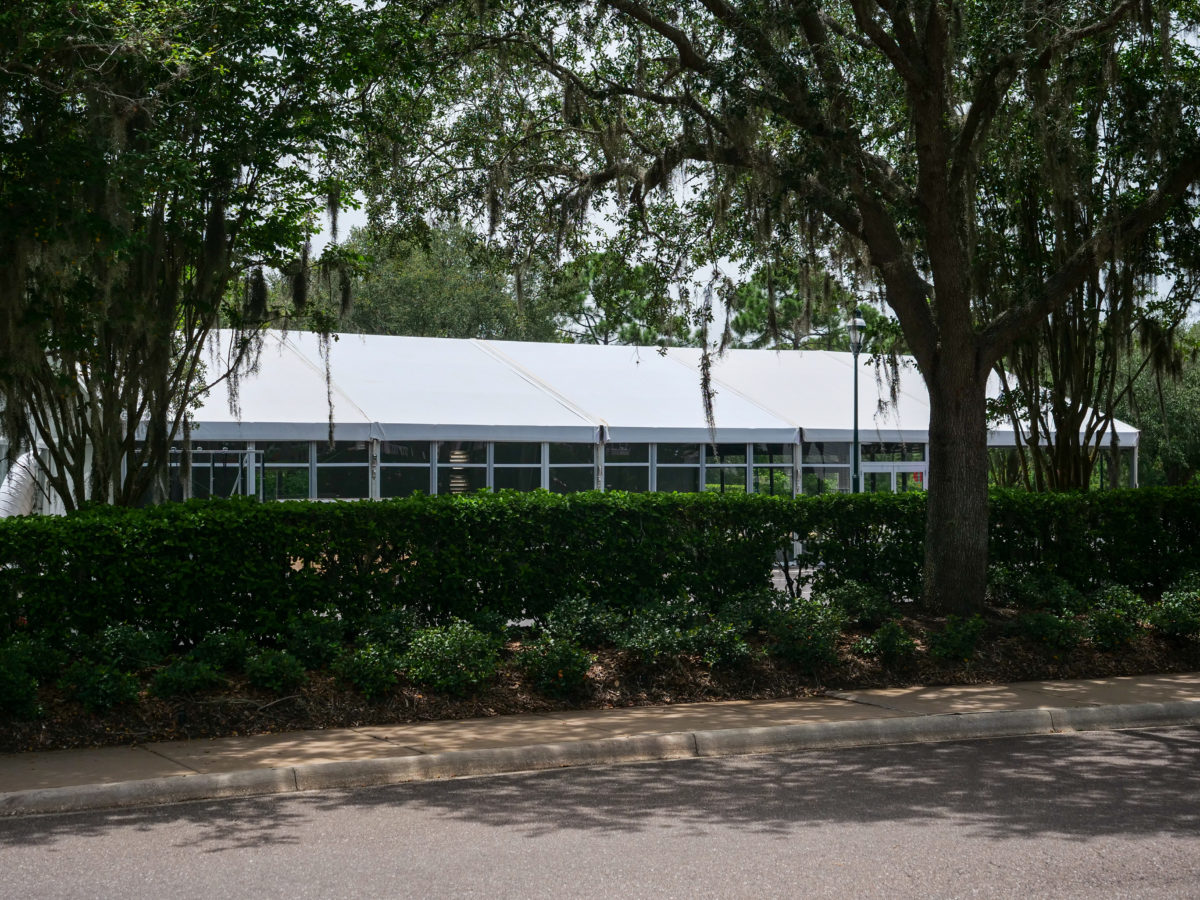 Close to Floridian Way, in what was formerly a parking lot, a semi-permanent structure has been erected. This structure may be a pre-entry facility where COVID-19 testing, among other pre-arrival checks, can be performed prior to allowing anyone into the convention center or living spaces.
What are your thoughts on these changes to Disney's Grand Floridian Resort & Spa? Would these developments impact your decision to stay at the resort during this unique time? Let us know in the comments.