Now that the parks have announced their reopenings and your reservations are in place, you may be looking for a cute new outfit to wear on your first day back down Main Street. If so, then look no further, as a set of new button-up shirts by Her Universe have arrived on the shelves in Disney Springs. We think you'll agree that all three are exactly the makings of a perfect park outfit…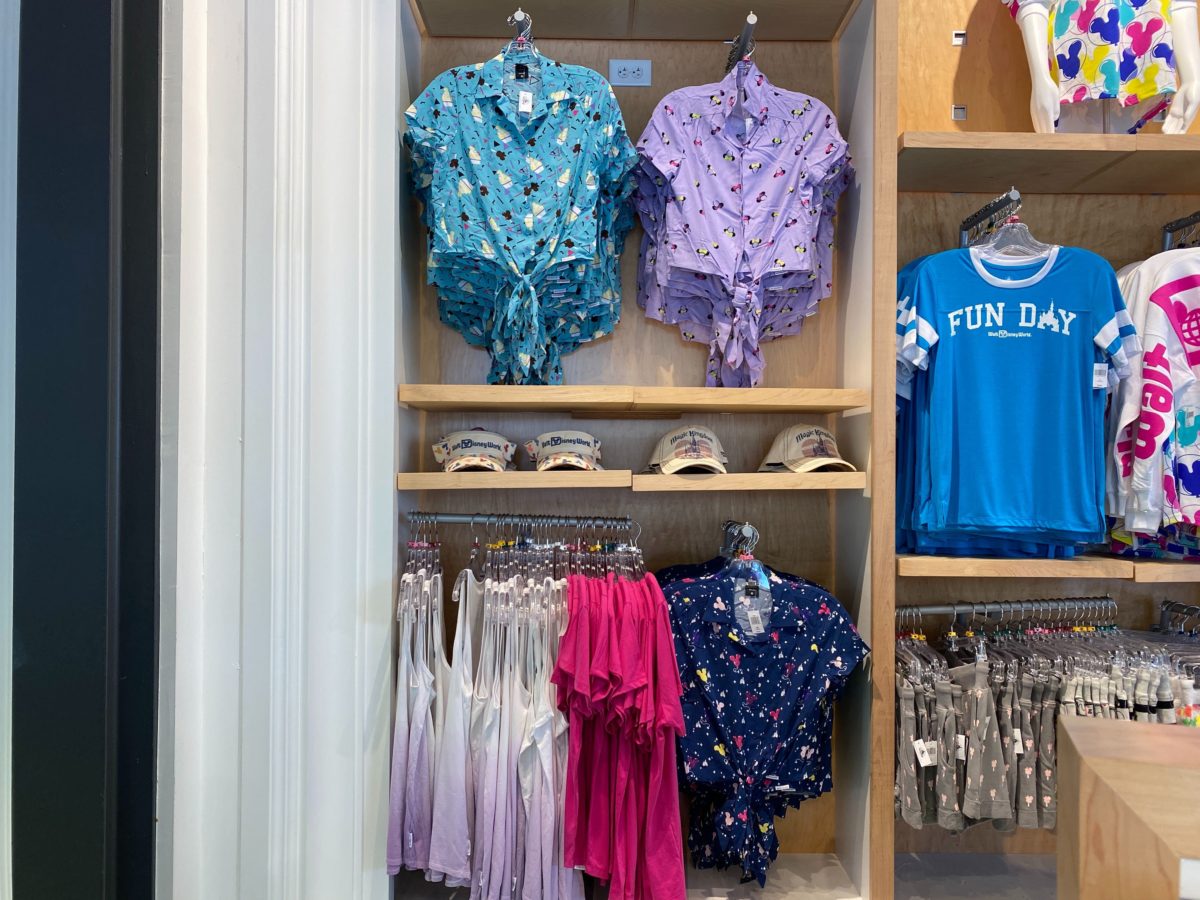 Snack Print Shirt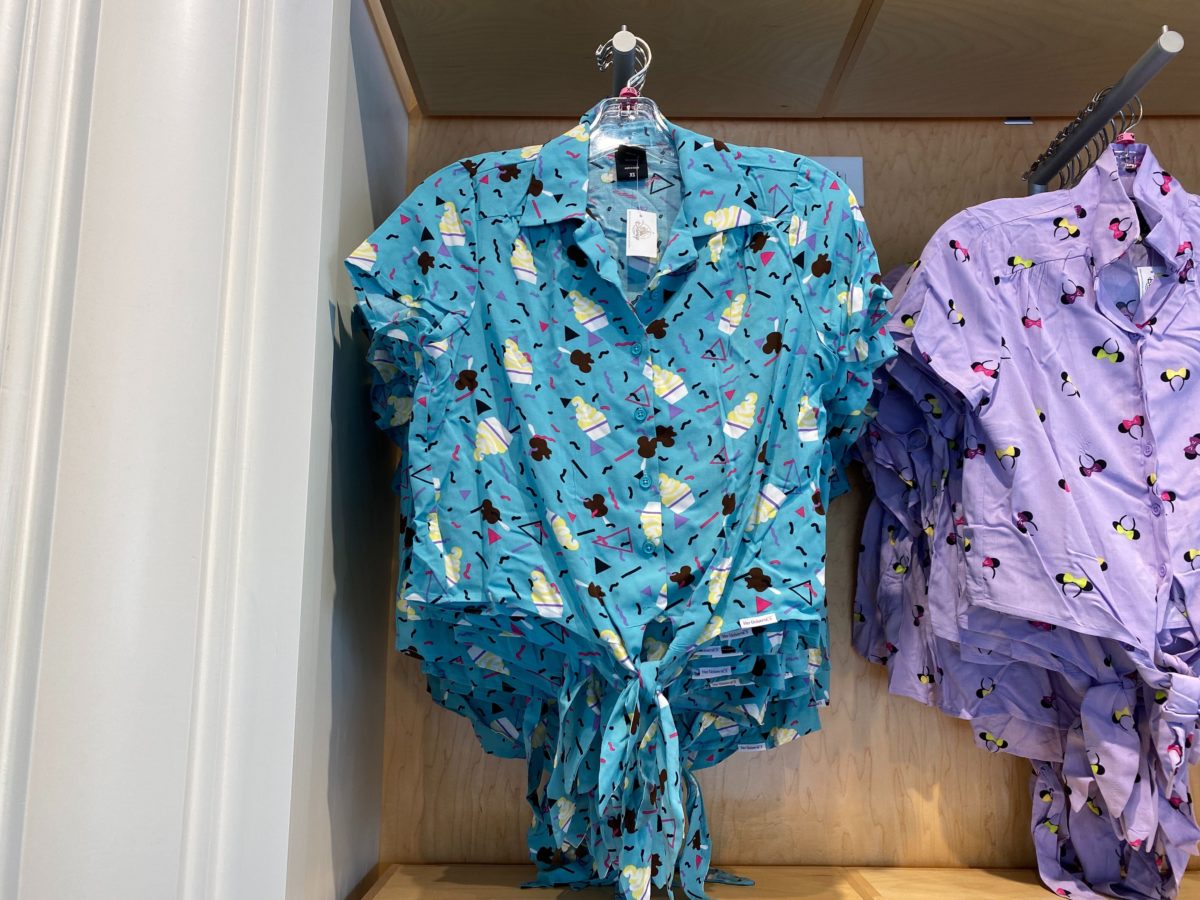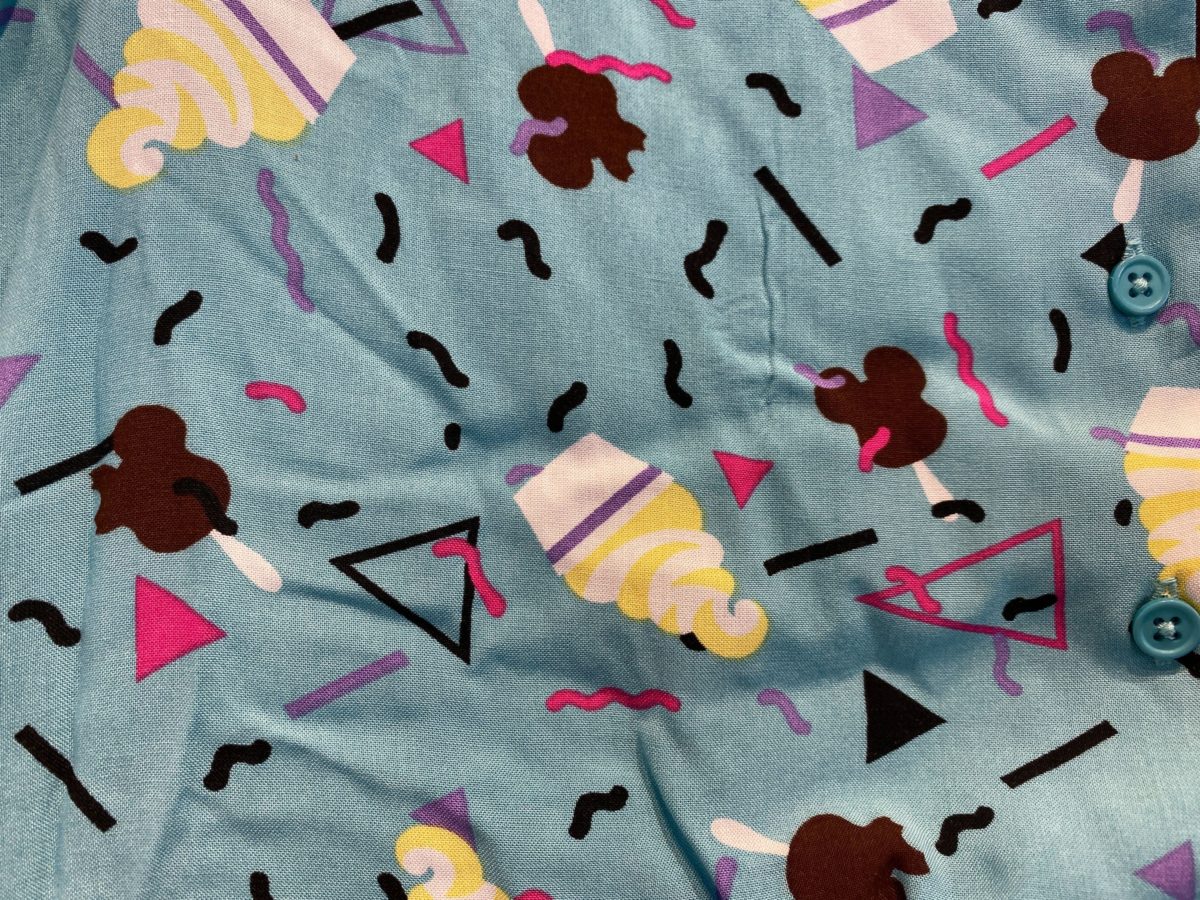 The first shirt in the collection is this funky, light blue number, featuring a snazzy all-over print of Dole Whips and Mickey Premium Bar ice creams. We love the '90s-inspired design of this pattern, but love the thought of frozen Disney treats even more!
Minnie Ear Shirt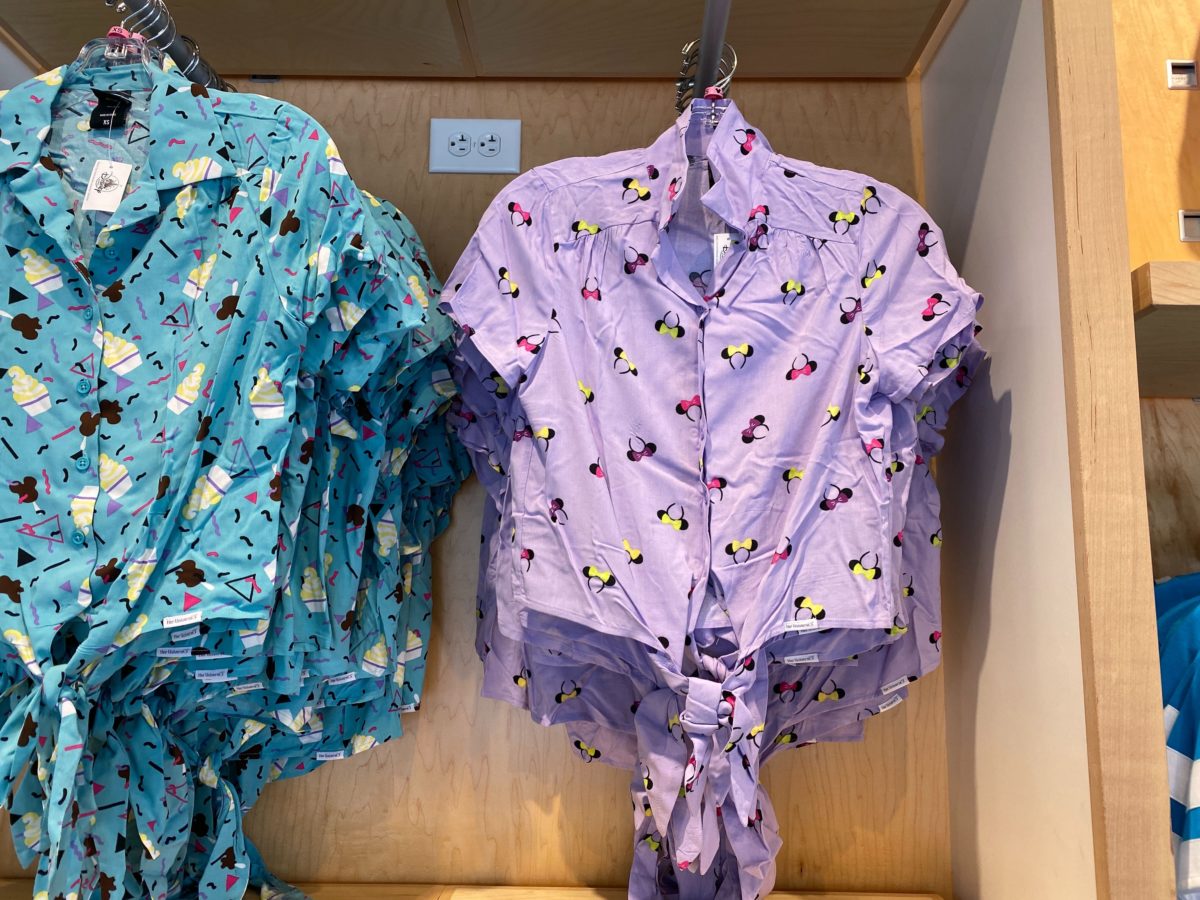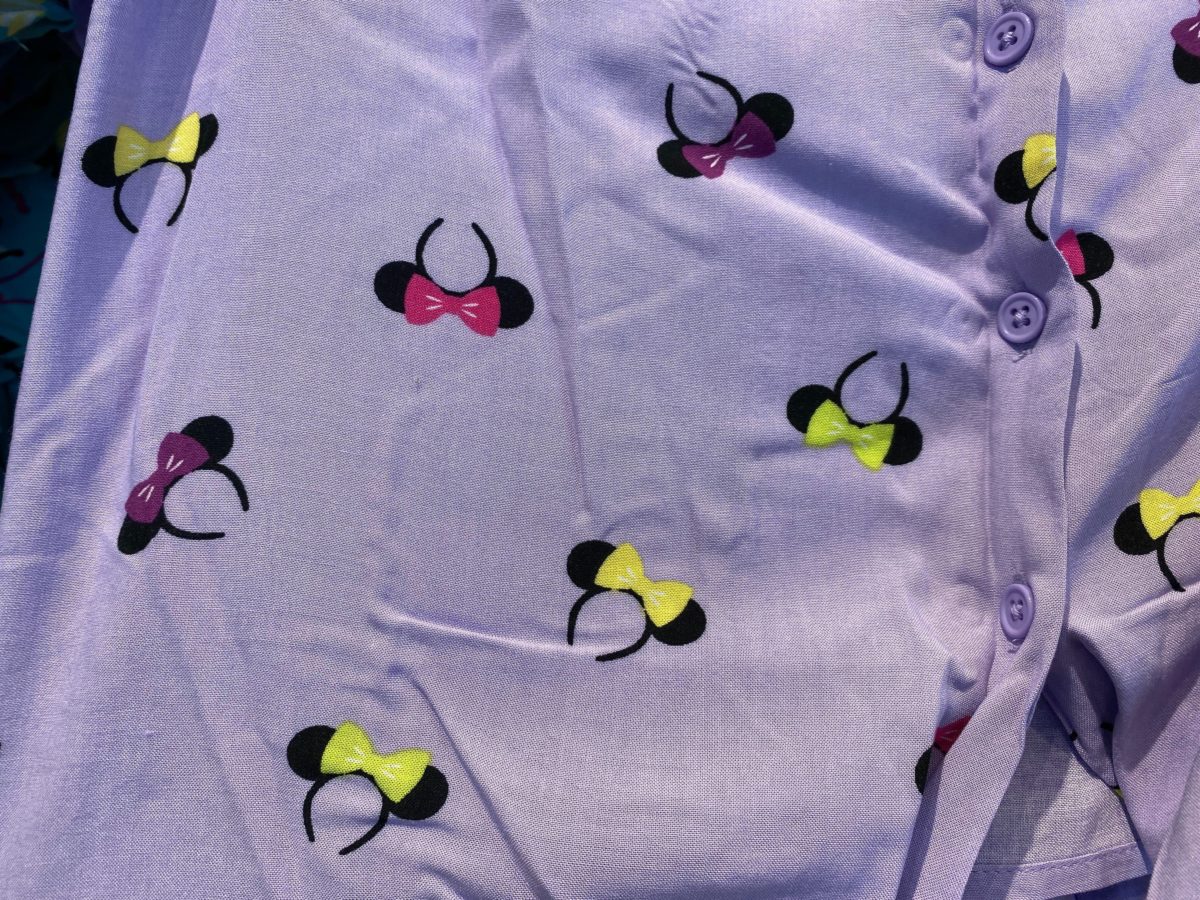 Next up is this lilac shirt, which is covered with an adorable pattern of Minnie Ear headbands.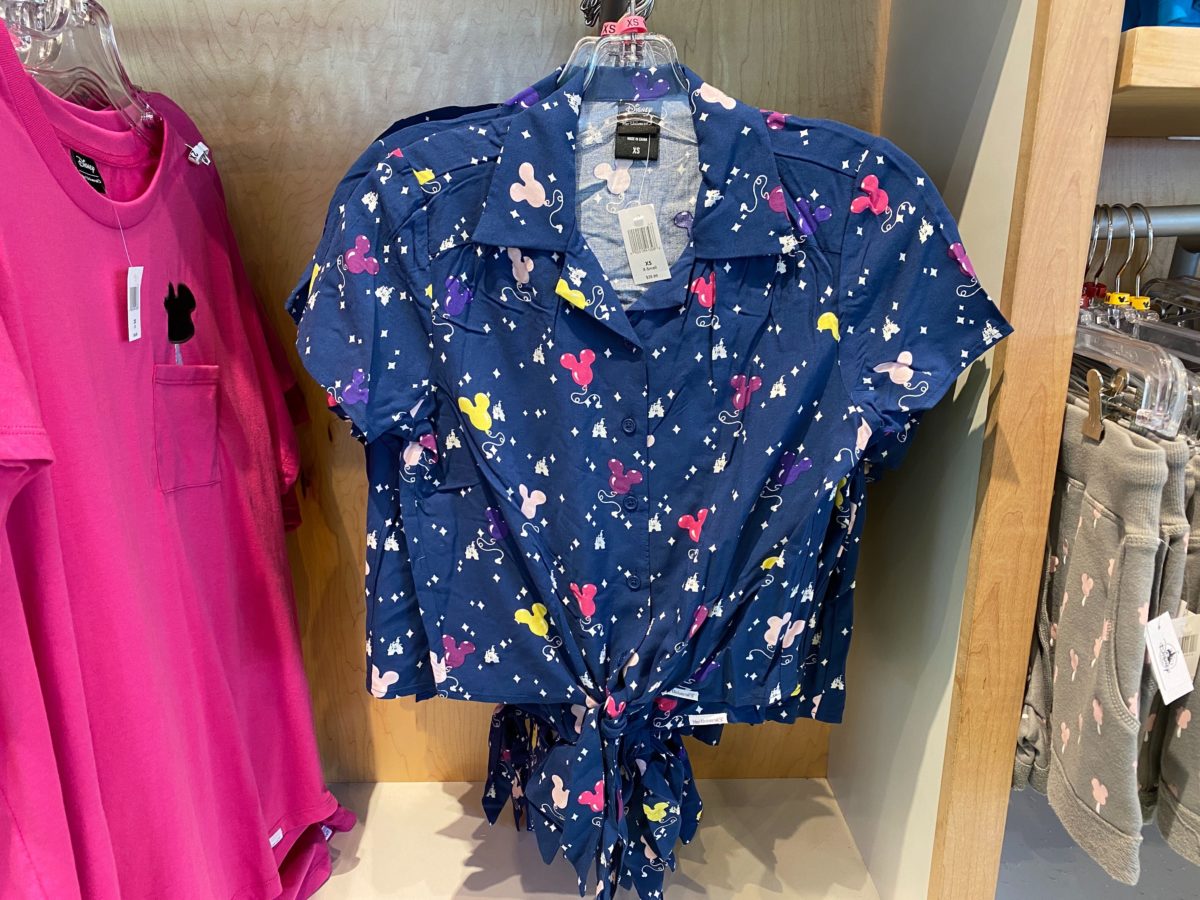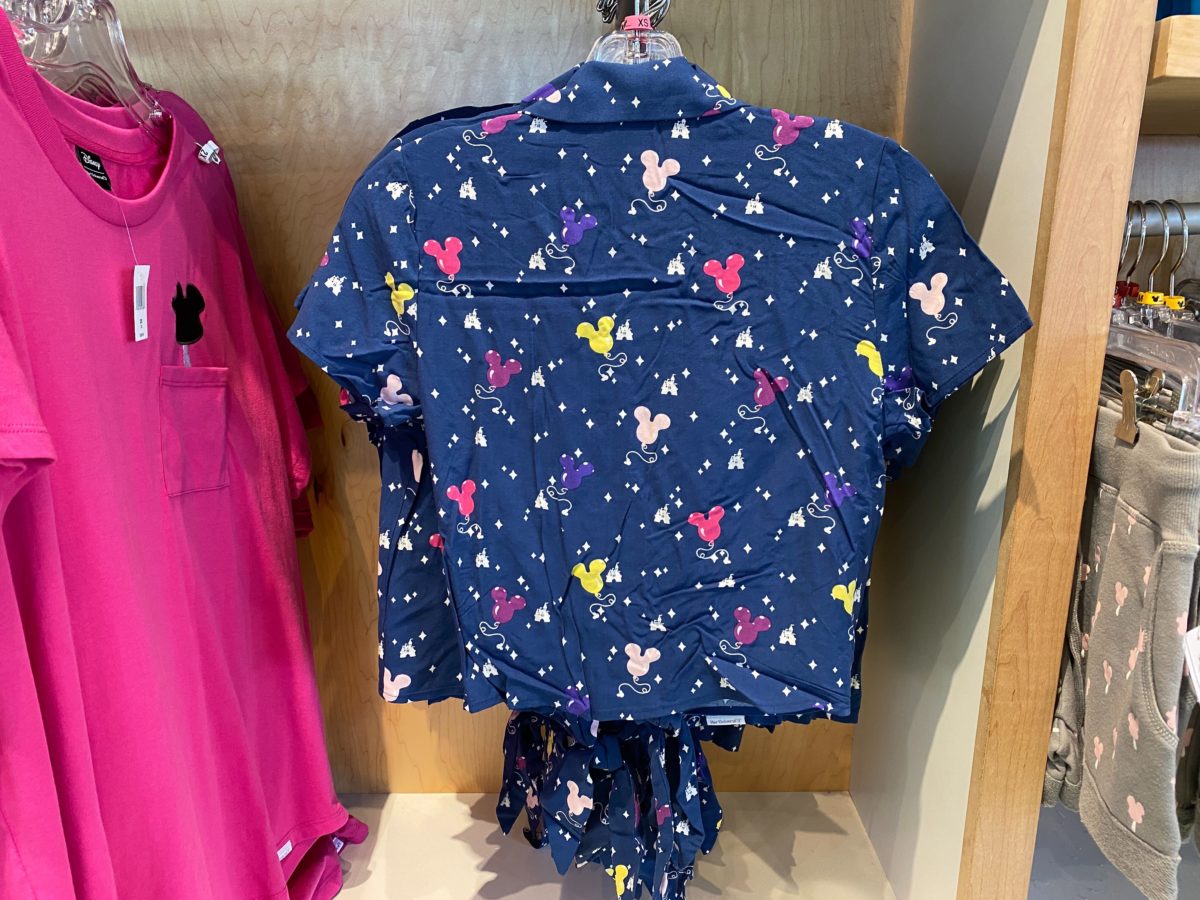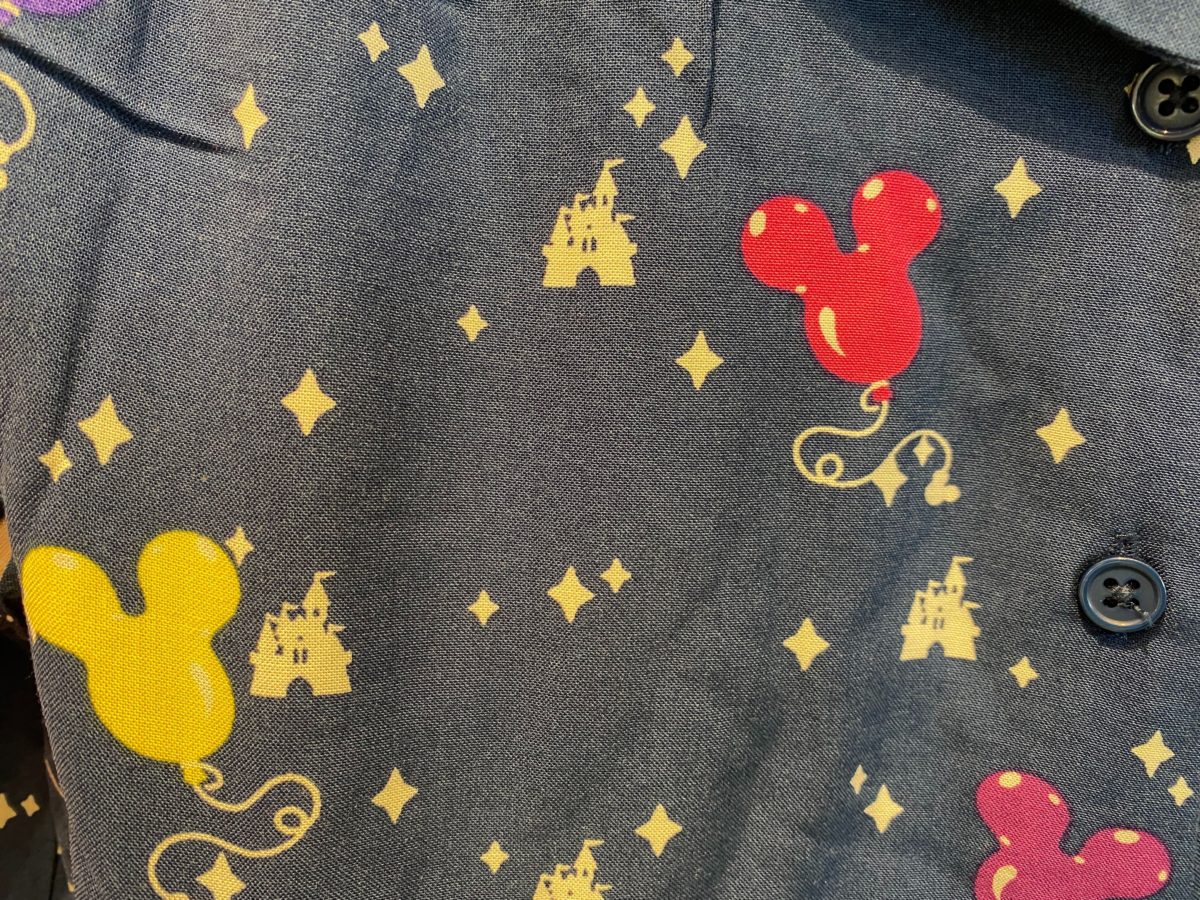 Finally, we have this navy blue shirt, which is covered with a dreamy pattern of Mickey Balloons, stars and Castles. This must be the most magical of the three, and would be perfect for that first day back in the Magic Kingdom.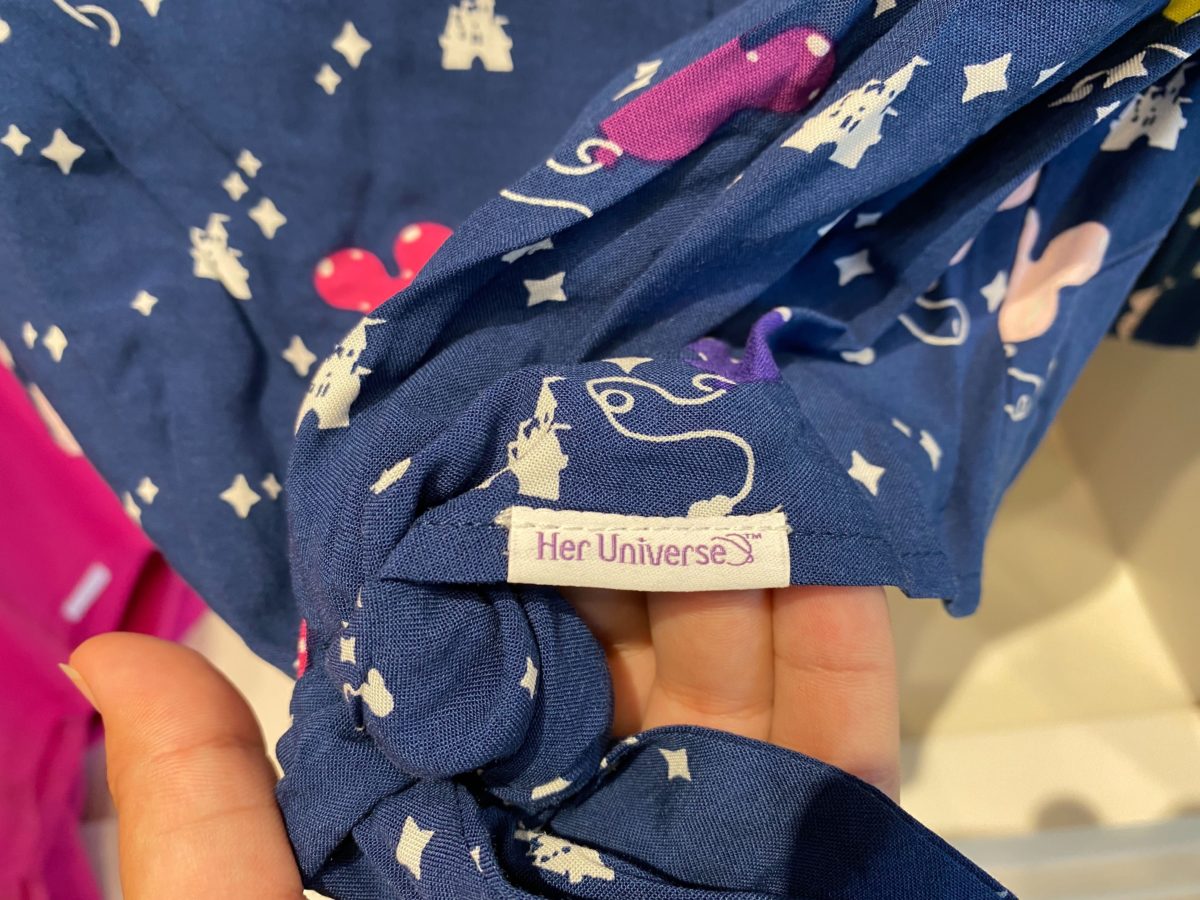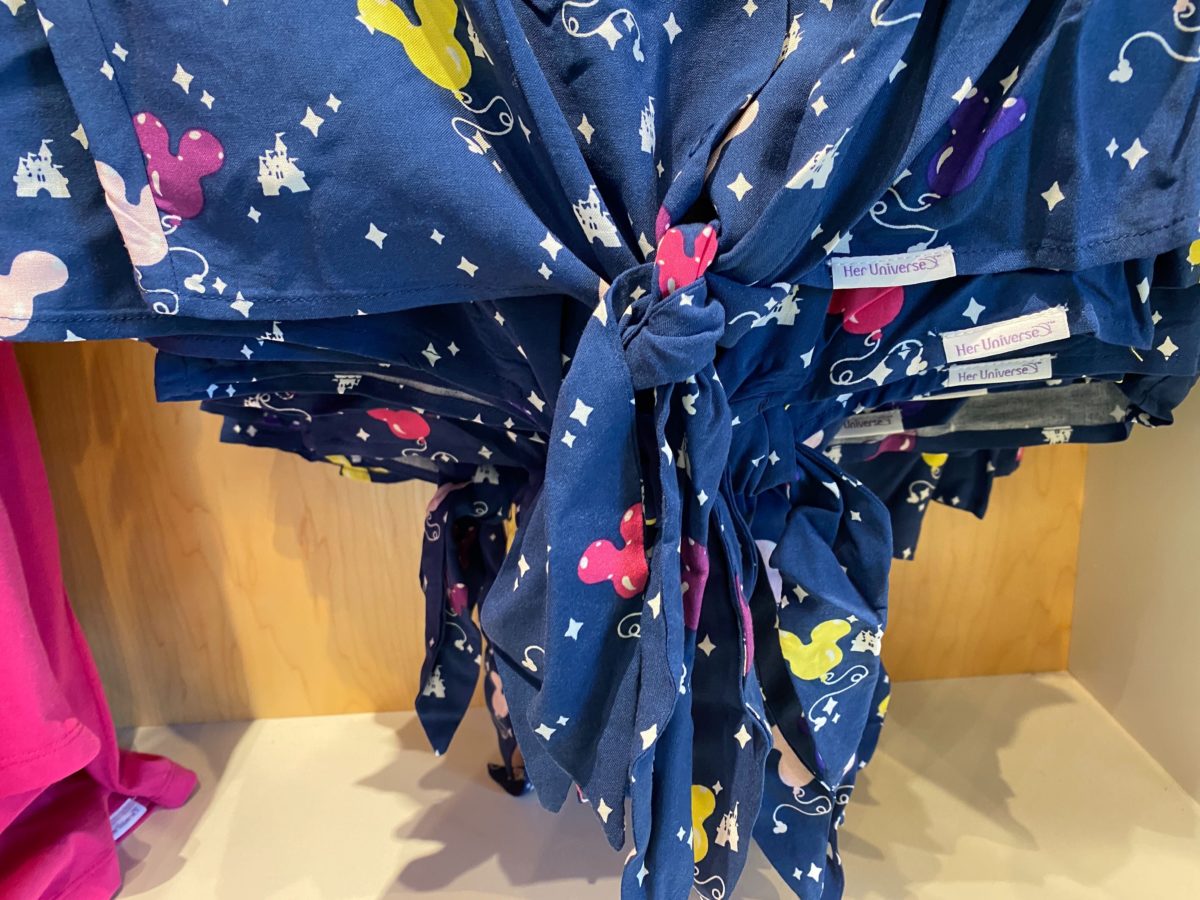 All these shirts have a cute tie-waist hem, and are buttoned-up with a smart collar. All three are from the Disney collection by Her Universe, and cost $39.99 each. We found these over in Disney Style in Disney Springs.
If you're a fan of Her Universe apparel, have you seen these bold new Star Wars designs yet?