It seems it's been forever since we've been able to check-in with Disney's Animal Kingdom entrance area that has been under construction for some time now. However, thanks to our friend in the skies, @bioreconstruct on Twitter, we can finally see the work that's been going on since the park closure.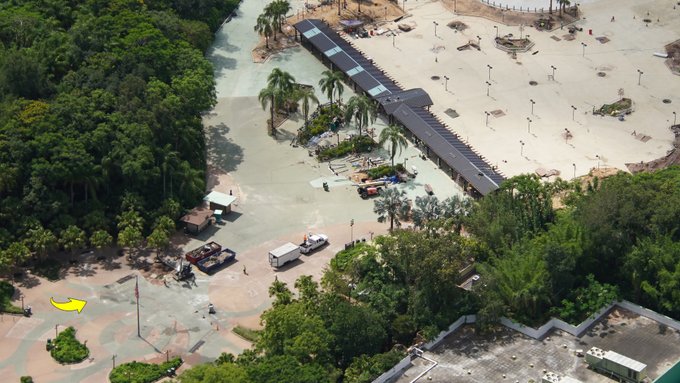 @bioreconstruct was helpful to include a bright yellow arrow in this picture, pointing out where the previous bag check used to be. Obviously, those old structures have been completely demolished.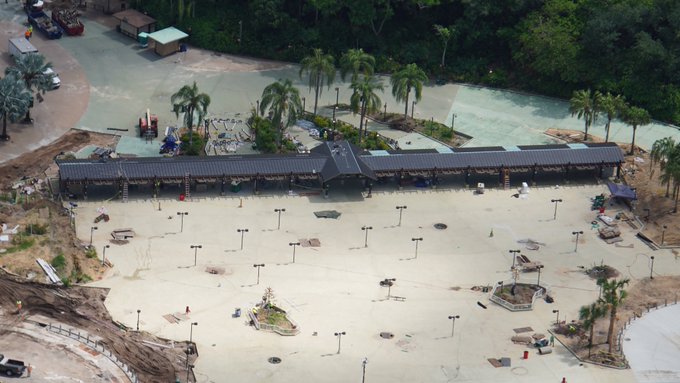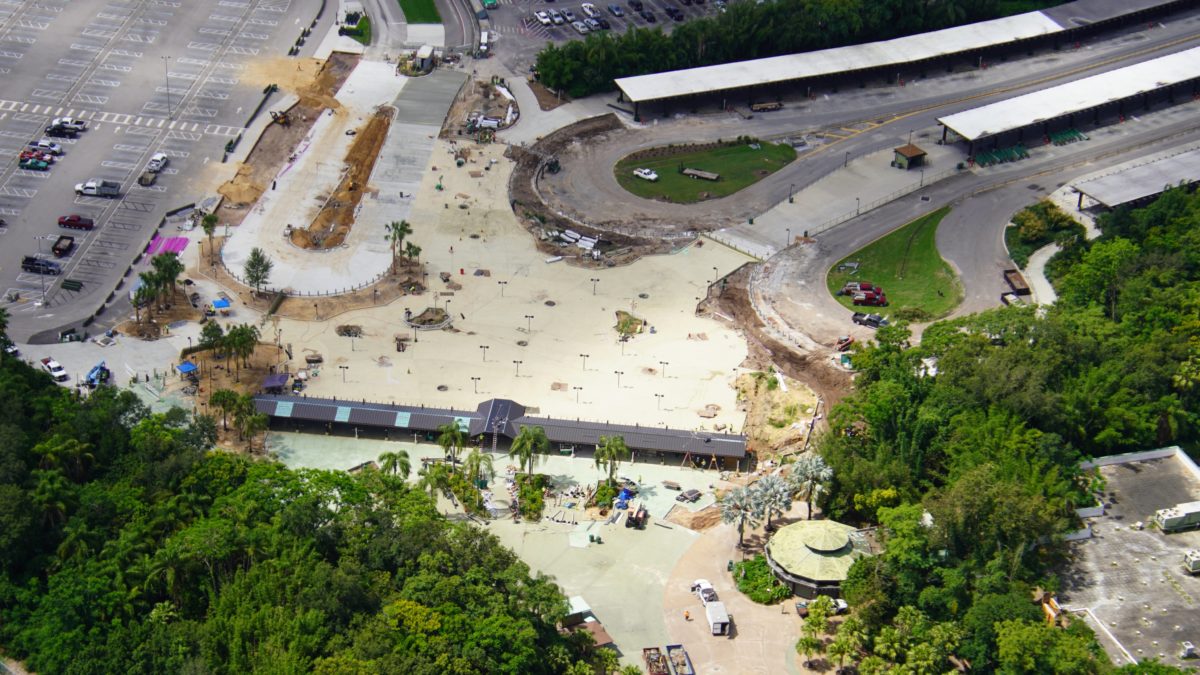 This wide photo gives us a nice view of the construction of the new parking lot tram loop on the left side, as well as the bus loops on the right.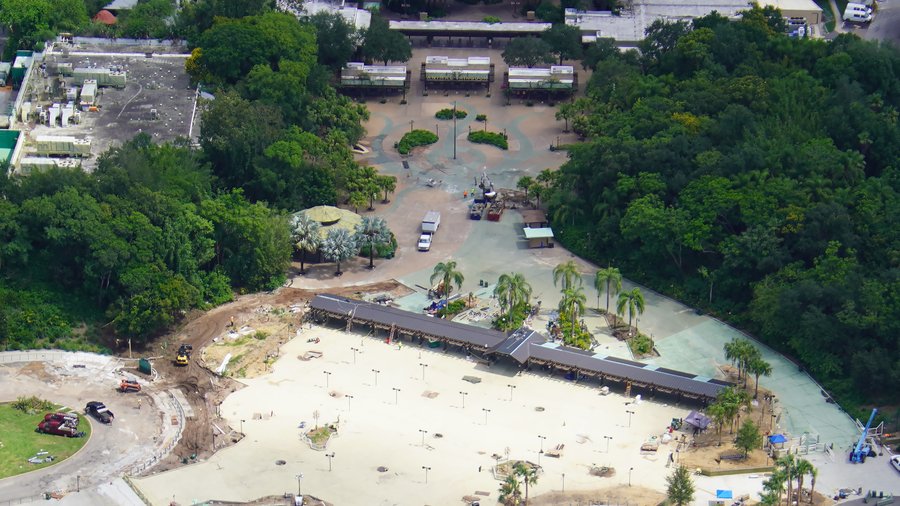 While it seems there's been lots of progress on the entrance area since we were last able to visit, there's still a lot of work left to go before Disney's Animal Kingdom opens to Guests next month.
How do you feel about the construction that's been going on at Disney's Animal Kingdom? Leave us a comment below!
Featured Image: @bioreconstruct on Twitter