This post may contain affiliate links; please read the disclosure for more information.
If you were hunting for a snazzy new shirt to wear as you breeze into the summer season, look no further than this smart new piece from Tren-D in Disney Springs!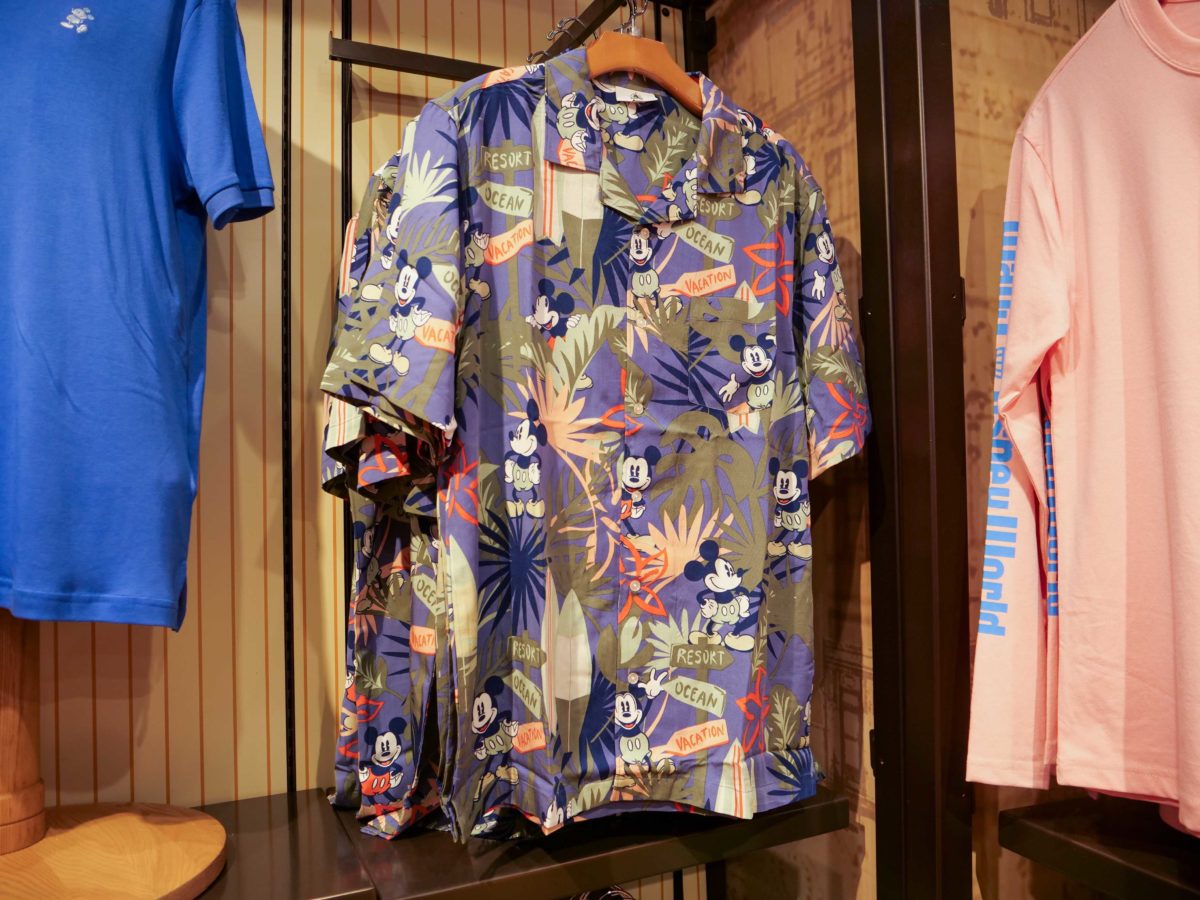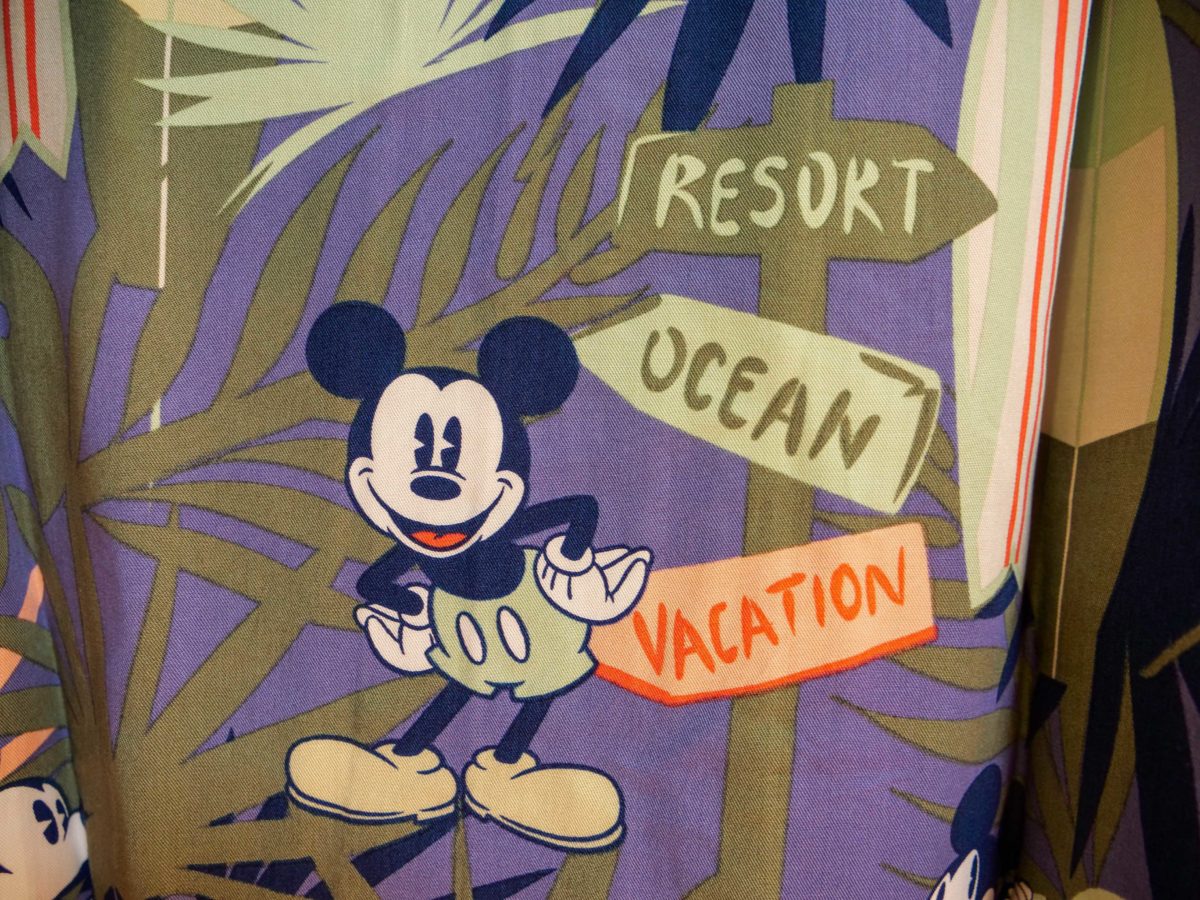 This stylish button-down features a bold all-over print of palm trees, surfboards, beachy signposts, hibiscus flowers, and – most importantly – Mickey Mouse. We love the laid-back tones of blue, green, and bright red on this shirt, which would be a very handsome choice for a laid-back stroll around the Walt Disney World resorts (when they reopen of course).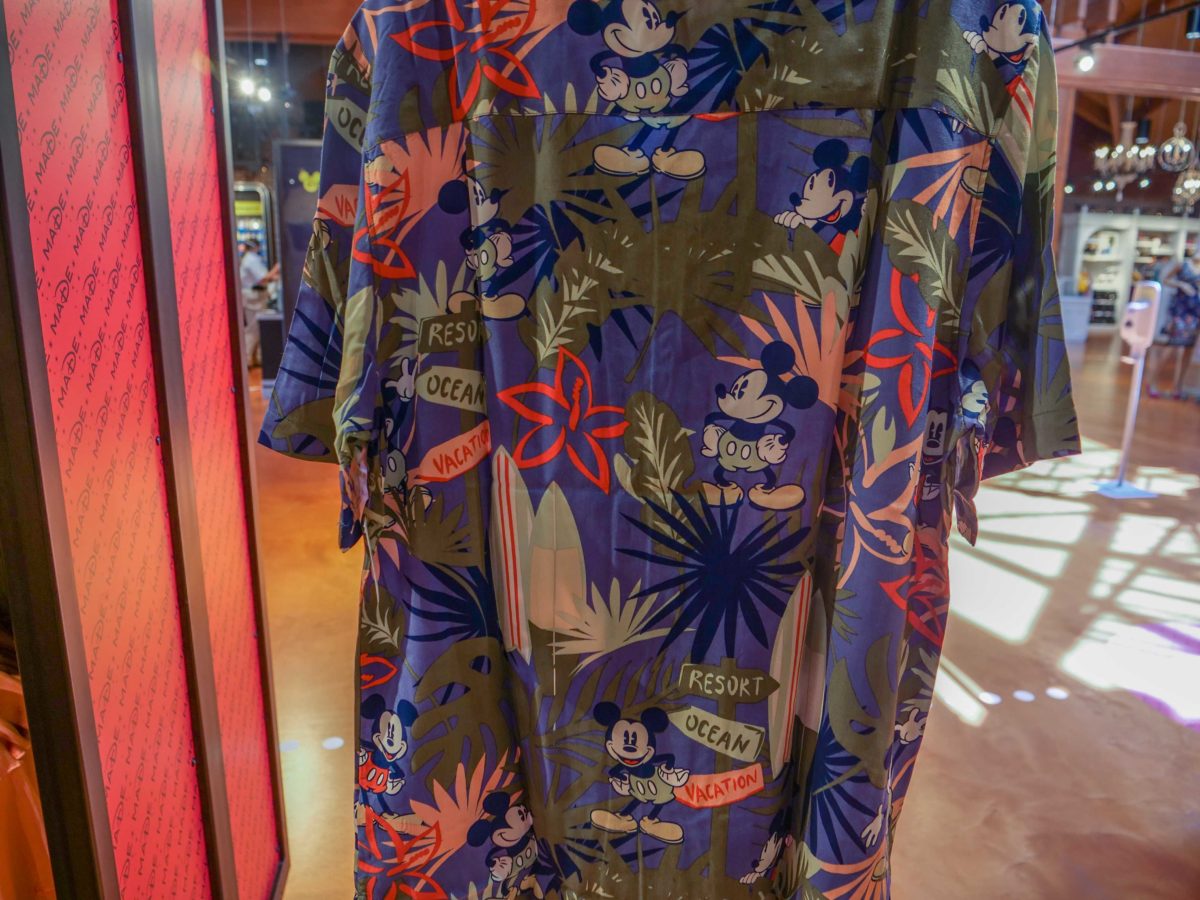 The shirt is short-sleeved, with a smart collar and breast pocket.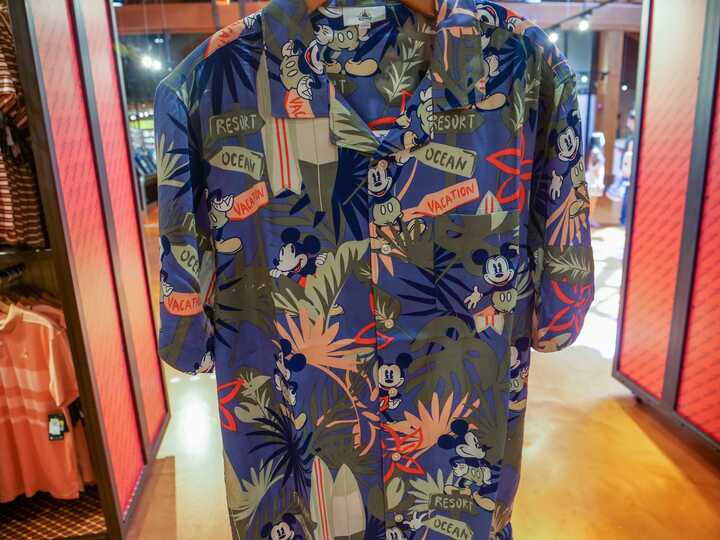 We found this shirt over in Tren-D in Disney Springs, located right next to the Marketplace Co-Op. It costs $59.99 – will we be seeing you sport this look this summer?