In preparation for theme parks reopening in Walt Disney World Resort, Disney has released a new temperature screening process for Cast Members. Beginning June 14th, all Cast Members will begin to have their temperatures checked upon arrival to work.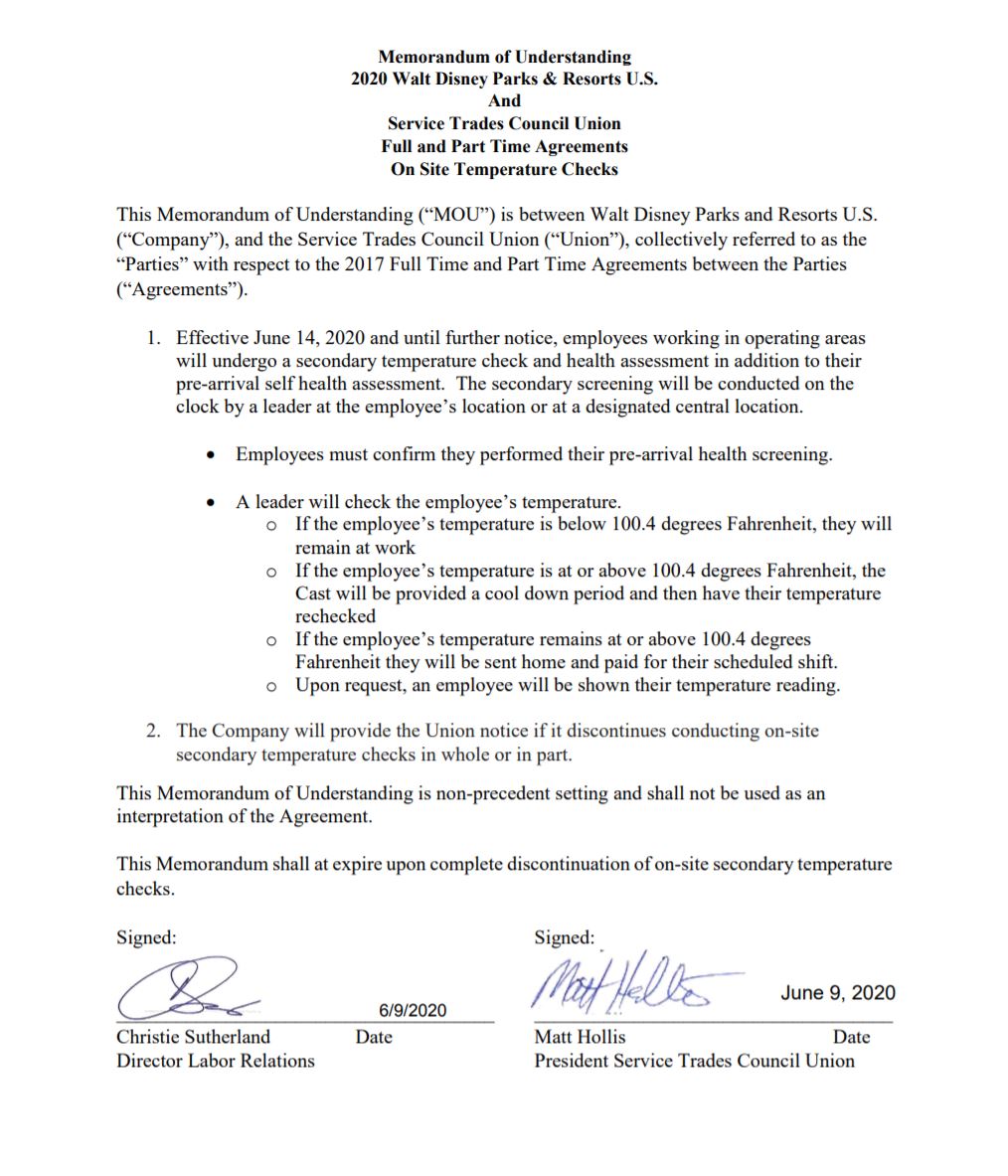 An agreement was made between Disney's Director of Labor Relations and the Services Trades Council Union that Cast Members need to have their temperature checked and if it is below 100.4 degrees Fahrenheit, they will be permitted to stay at work. If the temperature is above 100.4 degrees Fahrenheit, the Cast Member will be allowed a cool-down period, and then will have their temperature checked a second time. If the temperature remains above 100.4 degrees Fahrenheit, the Cast Member will be sent home and paid for their shift.
All Cast Members will be subject to this screening and must also complete the pre-arrival health assessment.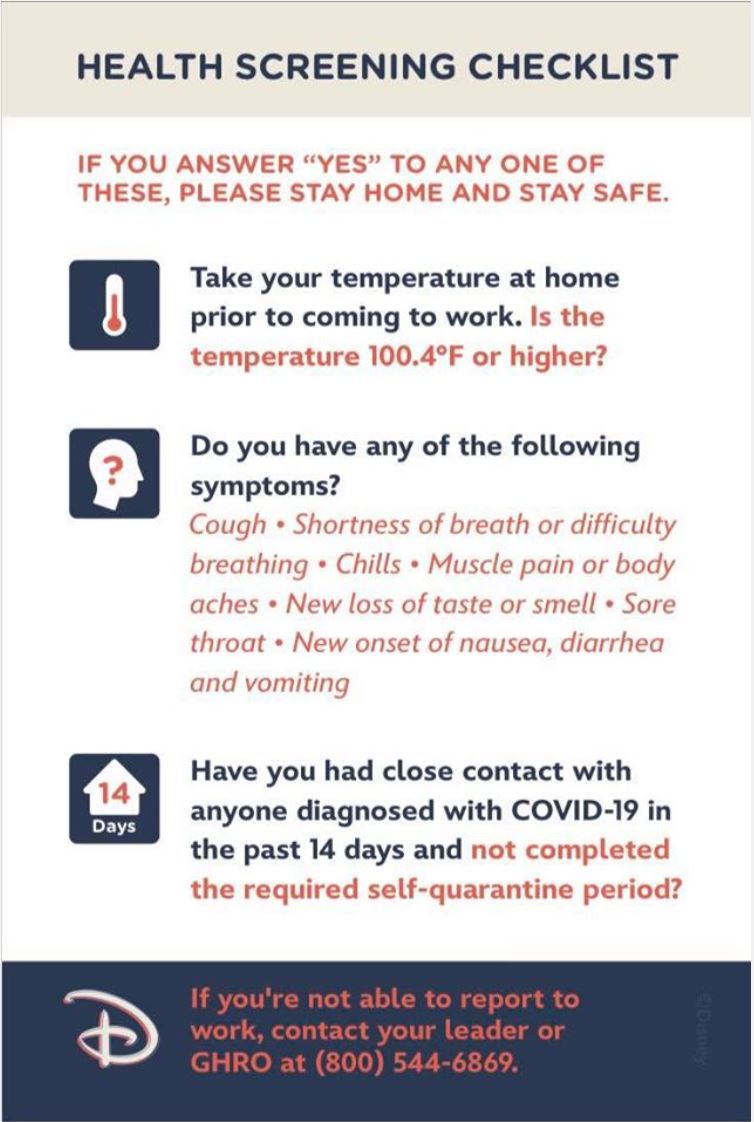 This announcement follows a new contactless security and bag check process that we tested this morning in Disney Springs, as well as several other new policies that are being put into place to keep both Guests and Cast Members safe post-COVID-19.
Of course, follow along with us here at WDWNT as we continue to cover the openings of Disney Parks and Resorts across the world.